First of all when I decided to visit Bangkok city I looked for a hotel that is close to shopping centers in Pratunam. There are many choices there but we need one that can accommodate more than two people. And finally I found The Berkeley Hotel Pratunam in Bangkok which has rooms for families.
After I found out about the hotel I was so happy because the location was very suitable. The Berkeley Hotel Bangkok is truly located in the middle of a shopping center in Pratunam. Because of its strategic location, you can go to many shopping center in Pratunam only by walking like Palladium World Shopping Mall, Platinum Mall, Pratunam Market, Big C, Isetan and Neon Market.
The Berkeley Hotel Pratunam
This time we tried to stay in a Luxury Family Quadruple Suite Room with Breakfast type. This is the highest room type in The Berkeley Hotel Bangkok with 50 sqm room size at 31st floor.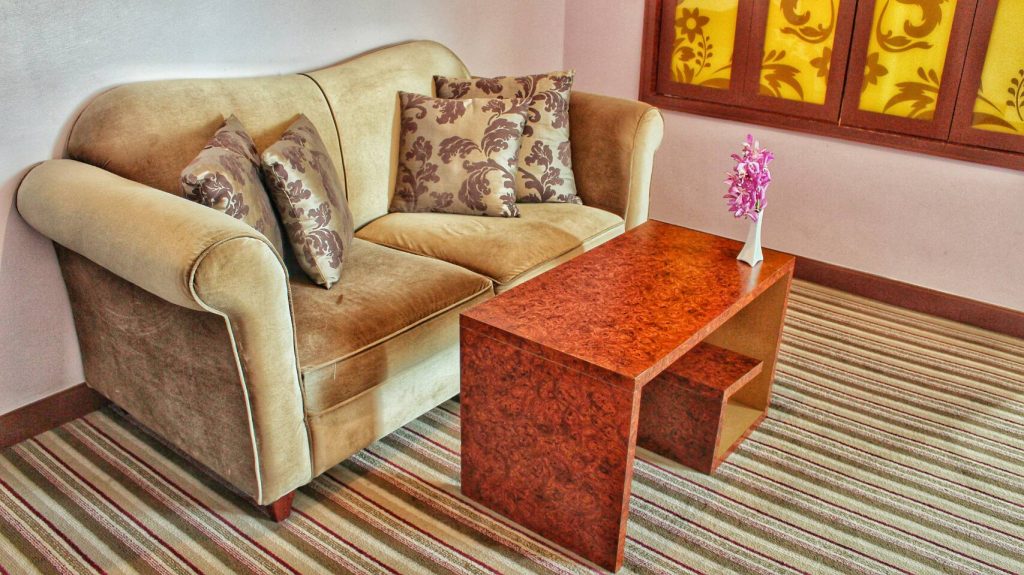 Therefore you will get 2 Queen Bed type with can be slept for 4 person, a living room, working desk and luggage place.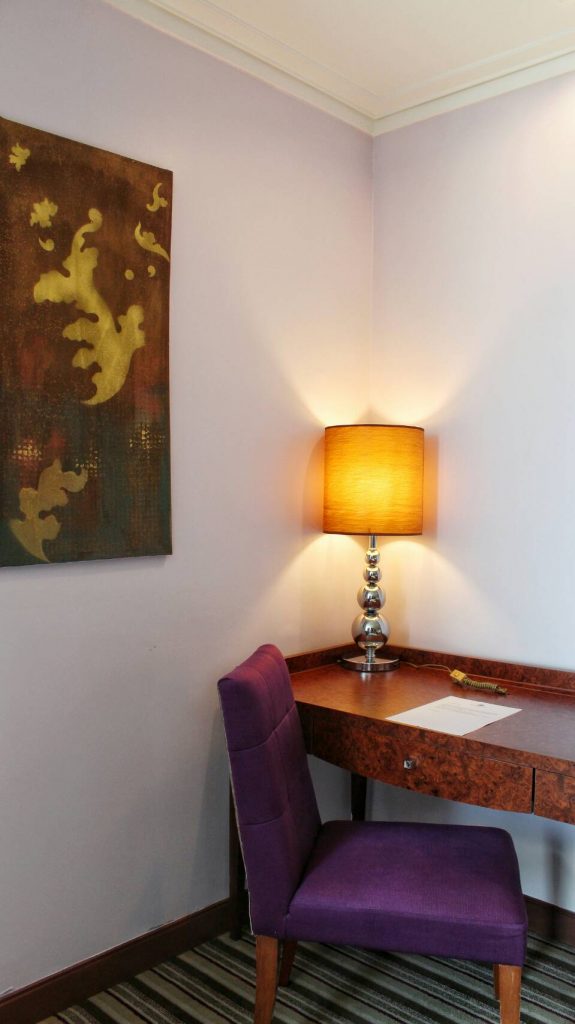 Mini bar completed with tea, coffee maker and refrigerator are provided near the dining table.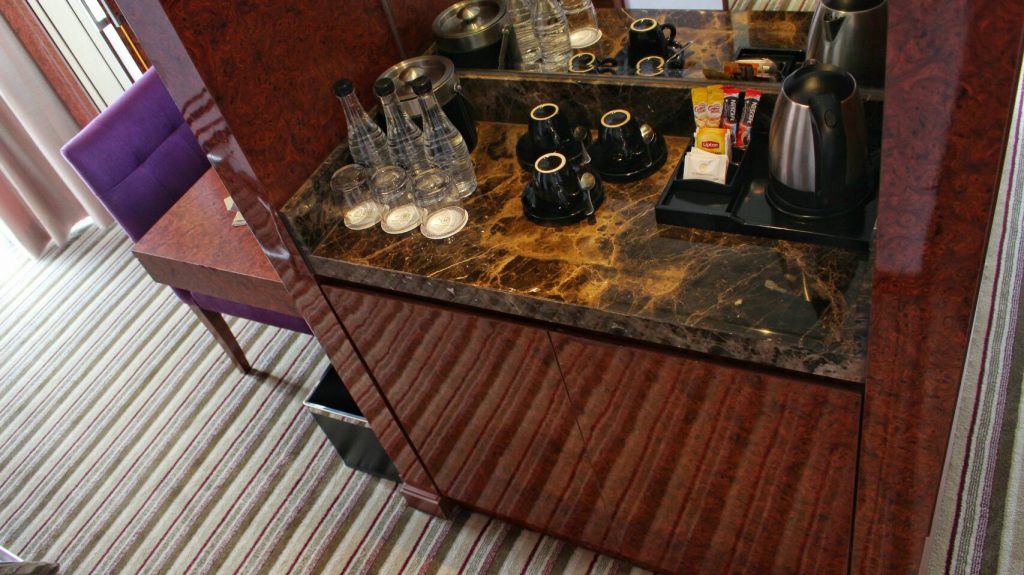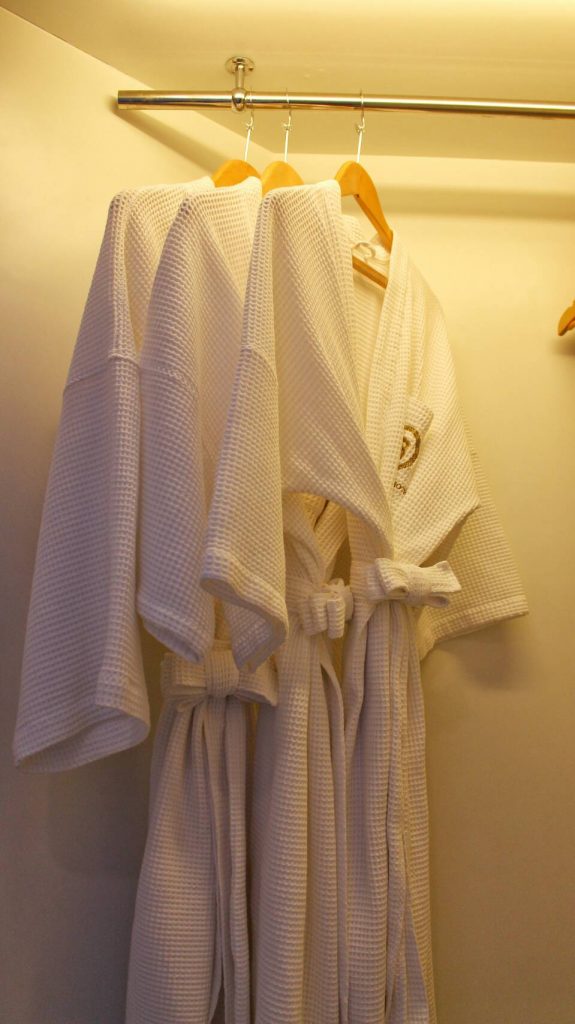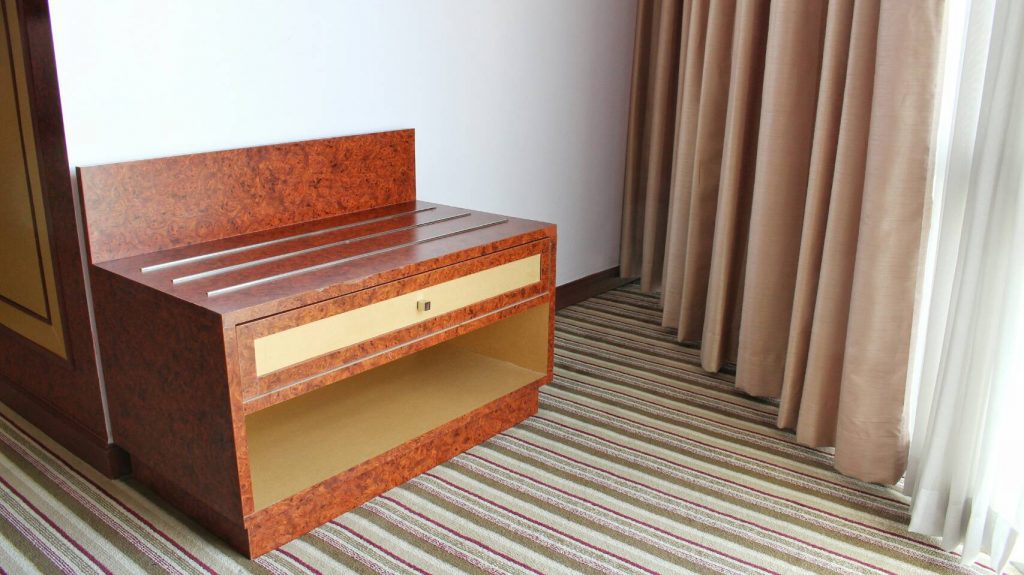 The queen bed are very comfy and big enough for sharing. The pillow are very comfortable and really suite to neck when use during sleep.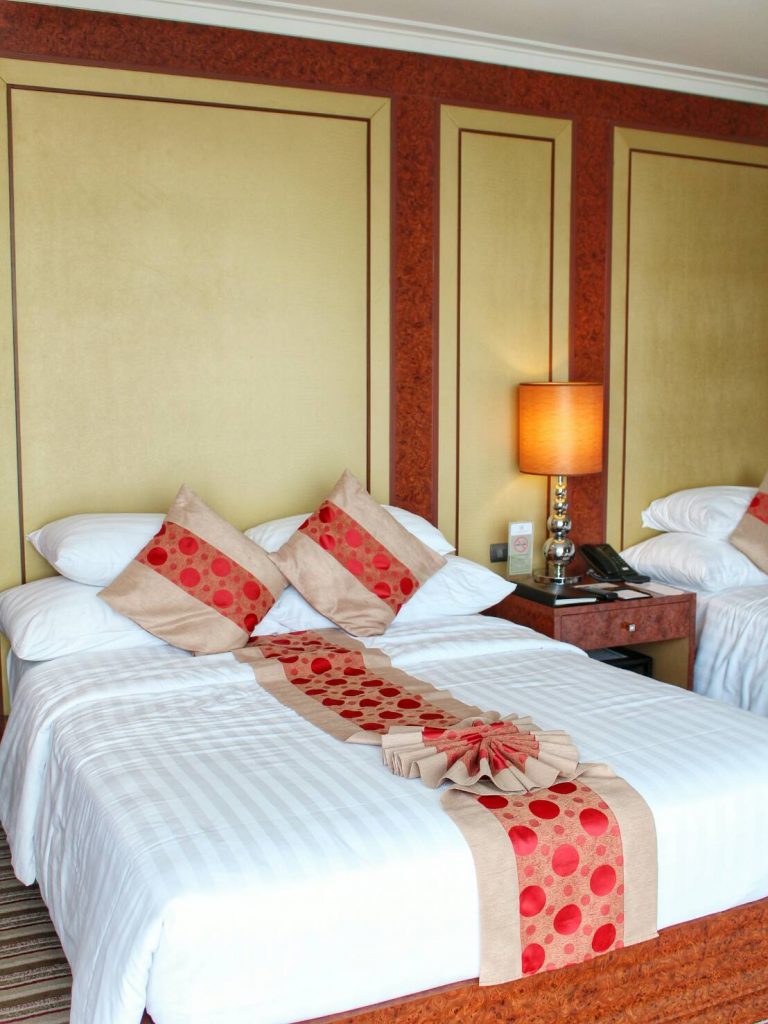 Even though the room are very big with full glass window but the air conditioning system is work properly. The room feel so cool even in the daylight. Good Job!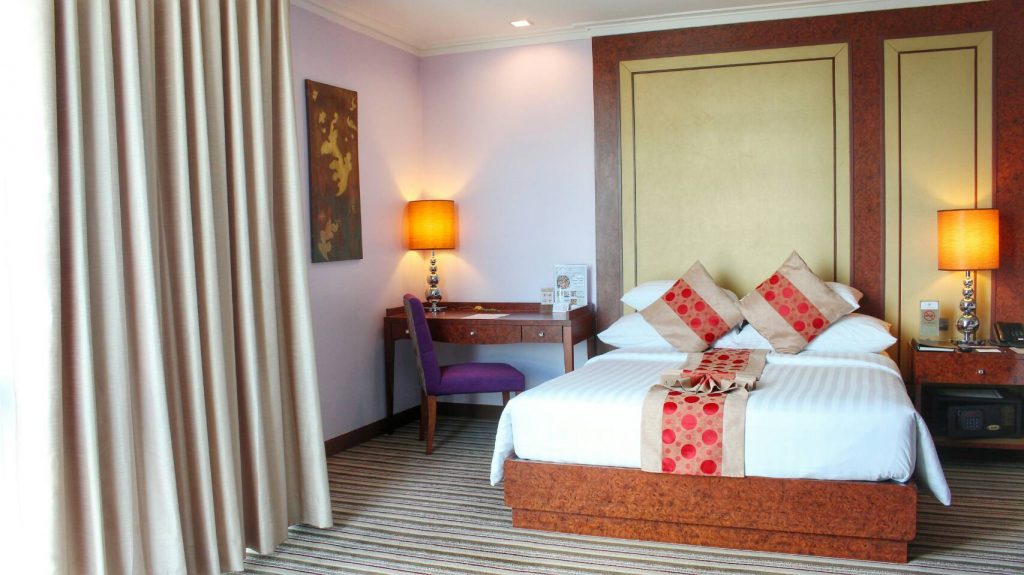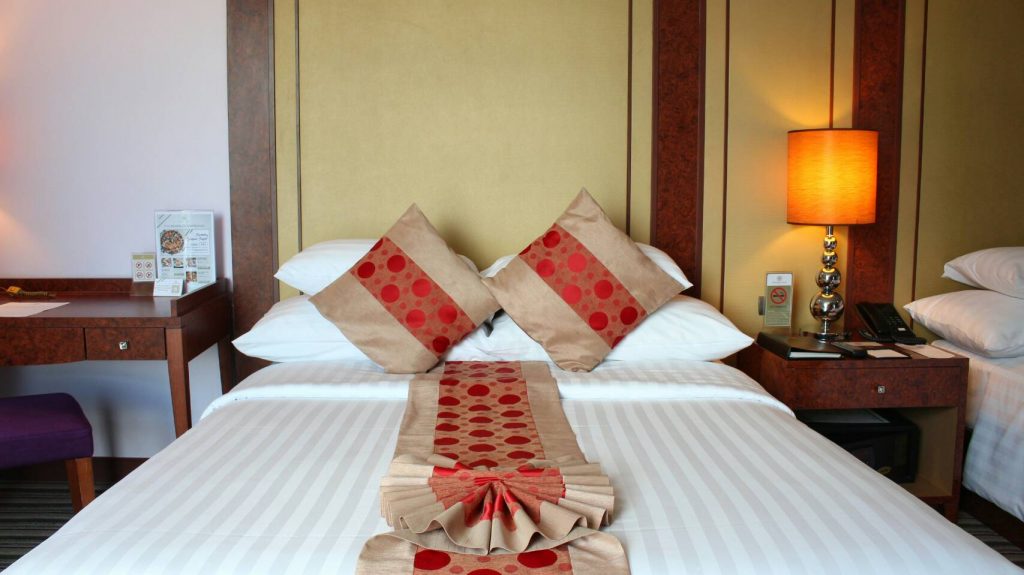 Usually we need an electric plug for charging cellphones right. Well no need to worry, because the plug is available near the nightstand and working desk.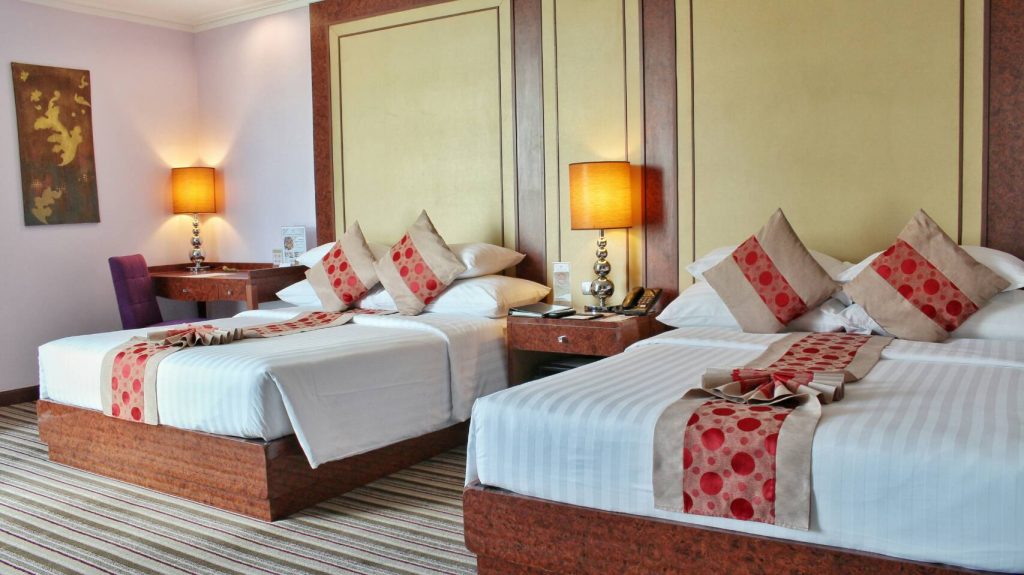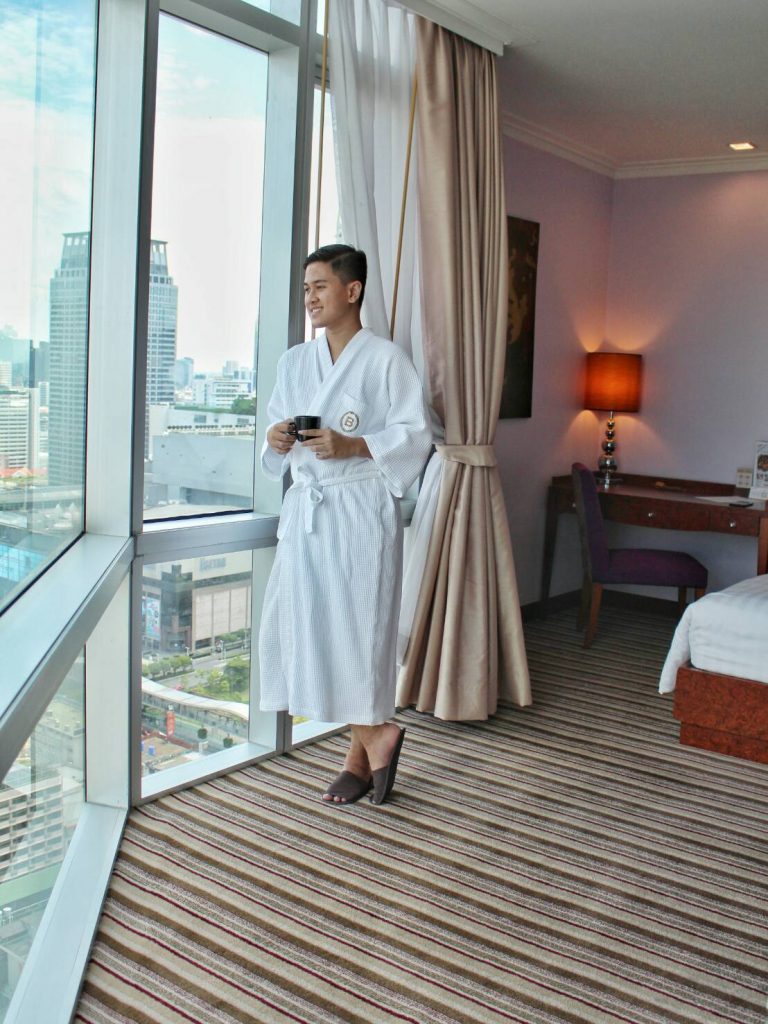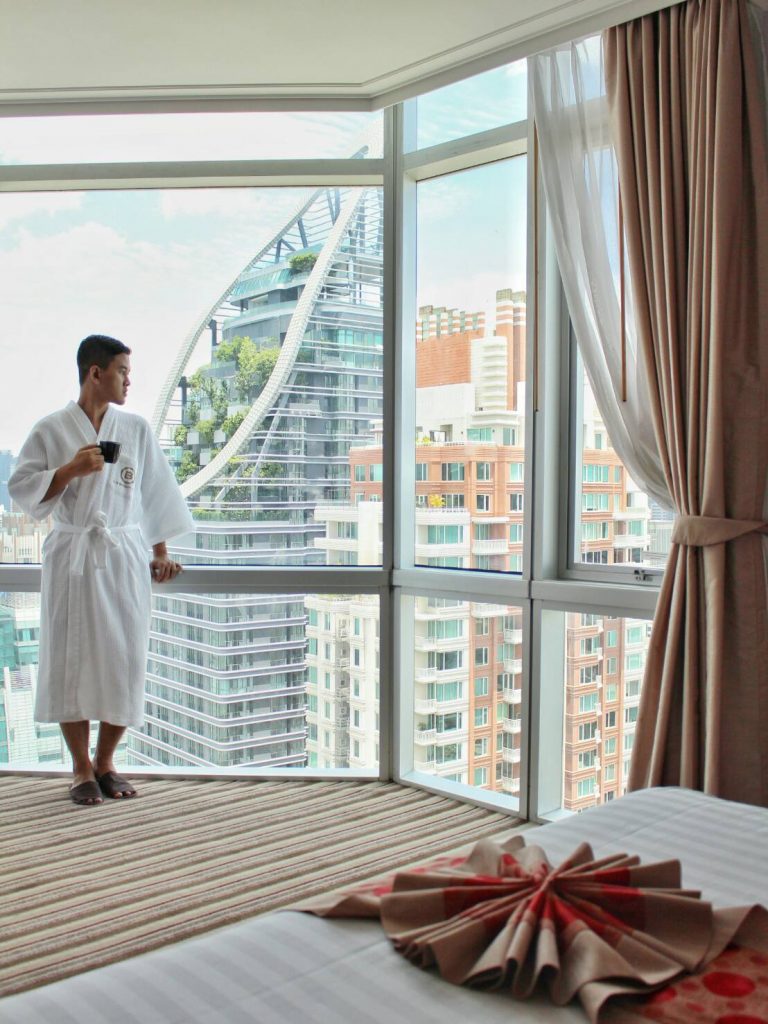 Oh I almost forgot, one thing that is not less important is the internet connection here that is so fast. The wifi connection that we installed is very fast even when used together for four cellphones and one laptop.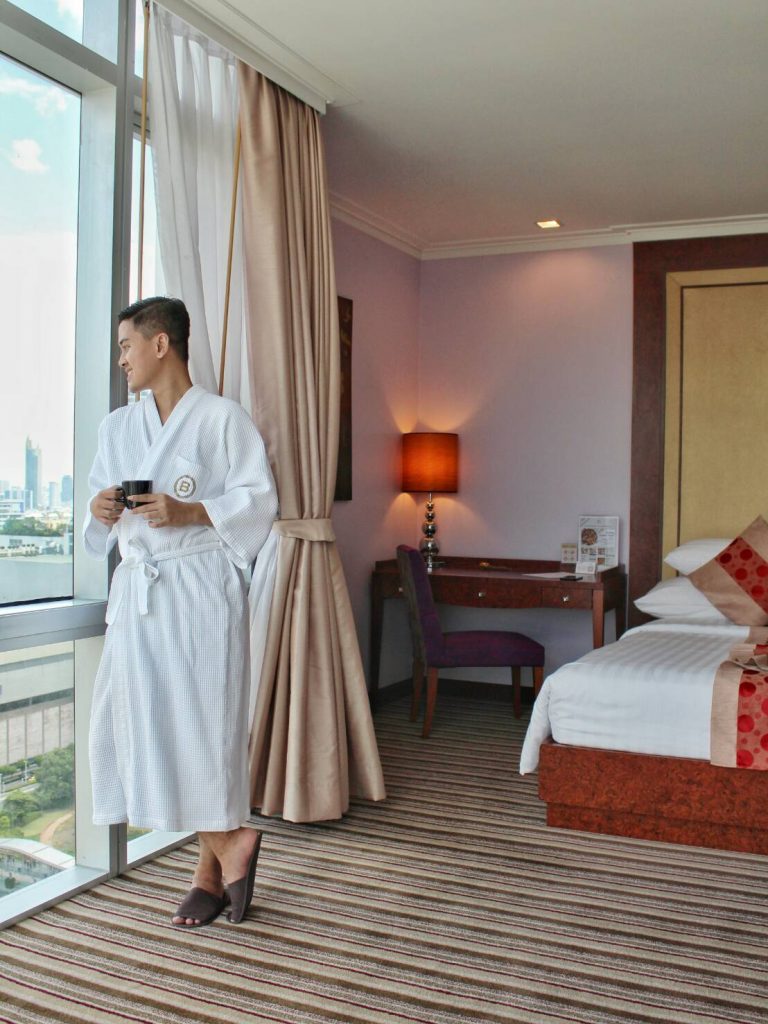 Bathroom
As well as the room, the bathrooms are quite spacious too. There is a sink, toilet, bathtub and shower that design with elegance and personal.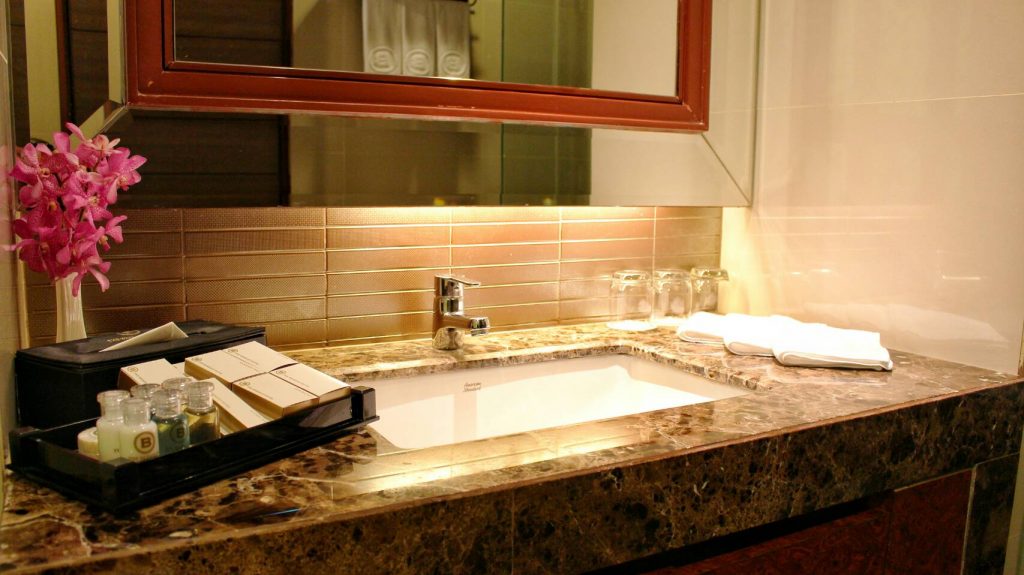 I really love their toiletries, it was very personal. All you need for shower and cleanliness are provided from head to toe. Moreover they provide for two packs.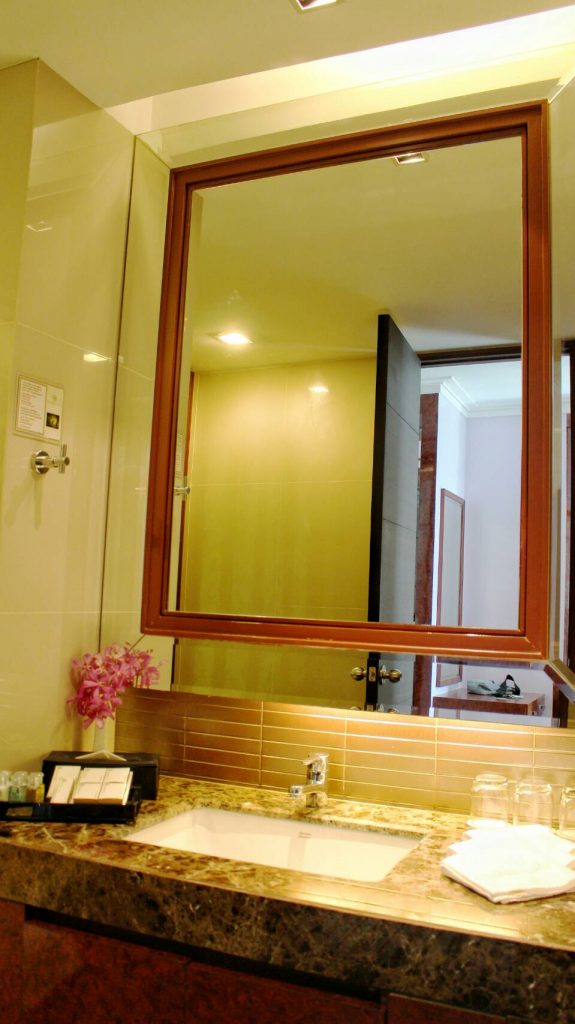 Love the hot water in the shower room, it was very quick to respond whether I need it hot or cold.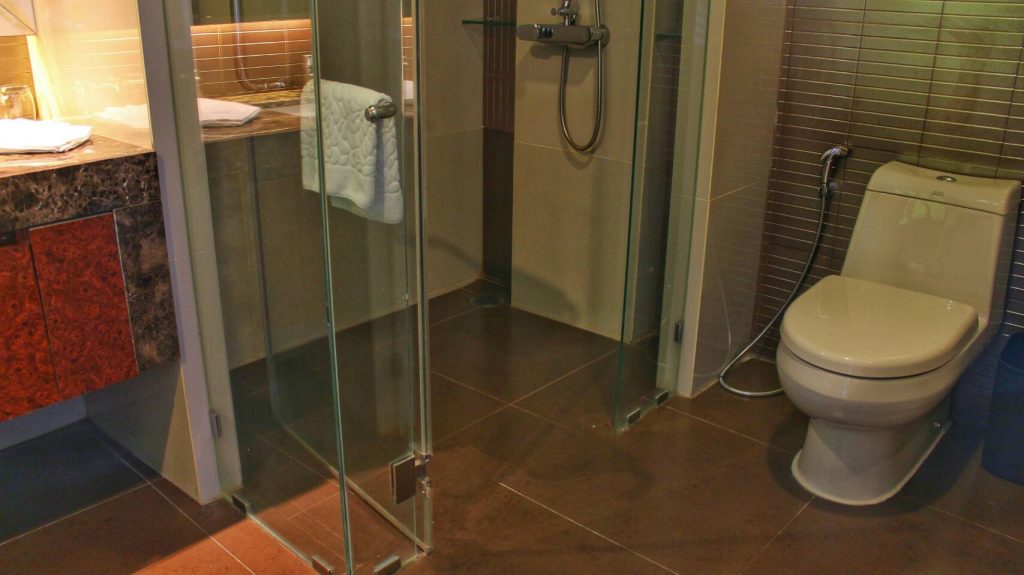 No need to worry for your shower activity with family, because they separate the shower and bathtub here.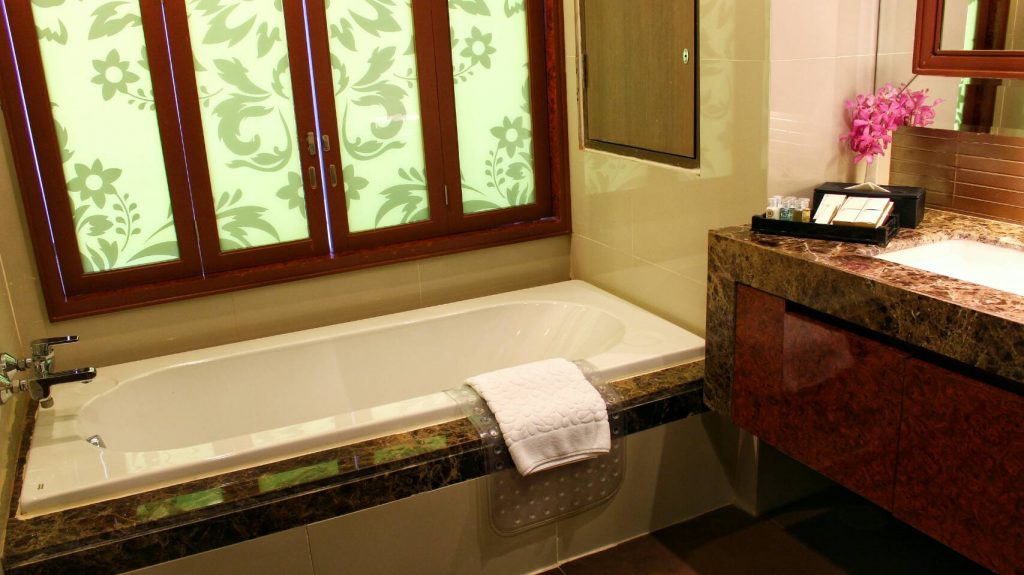 Restaurant at The Berkeley Hotel
I think this is the busiest restaurant in The Berkeley Hotel. They look very busy serving guests who come from various countries with diverse tastes. But no need to worry! The Berkeley Hotel Bangkok will serve you with many different food around the world.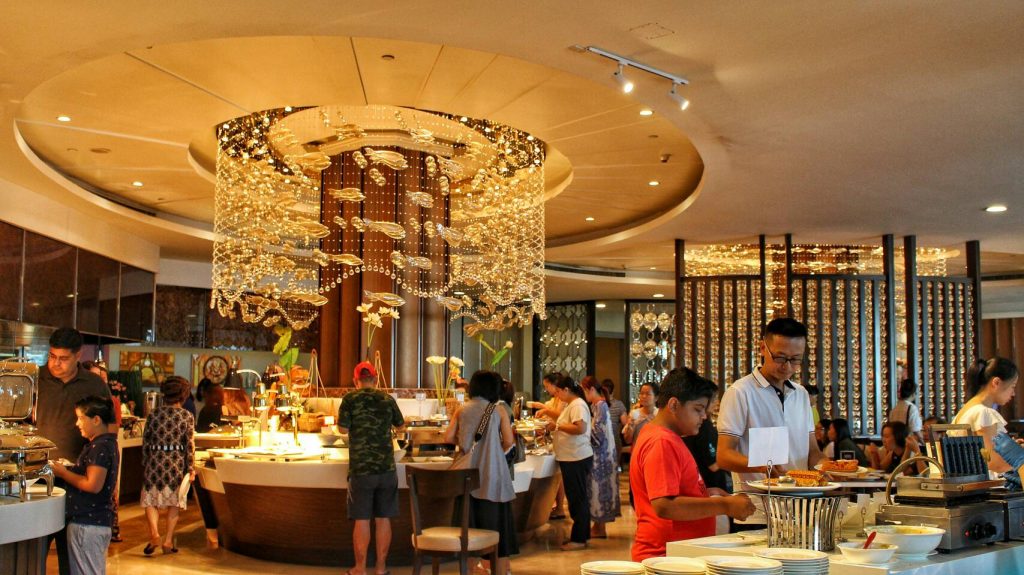 You will find western food from salad to pancake, Indian Food like Biryani Rice with all condiment and of course the authentic of Thai Food.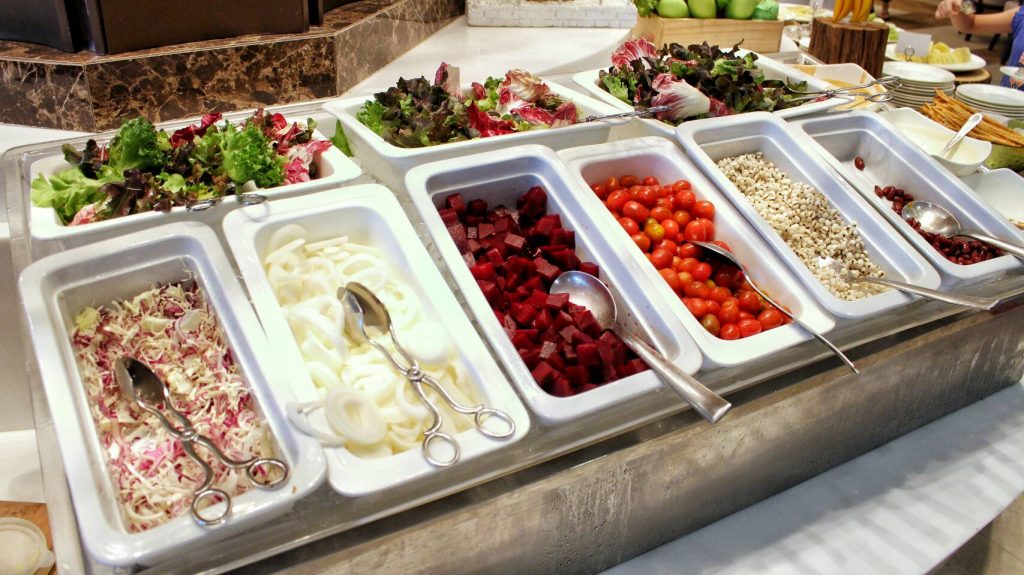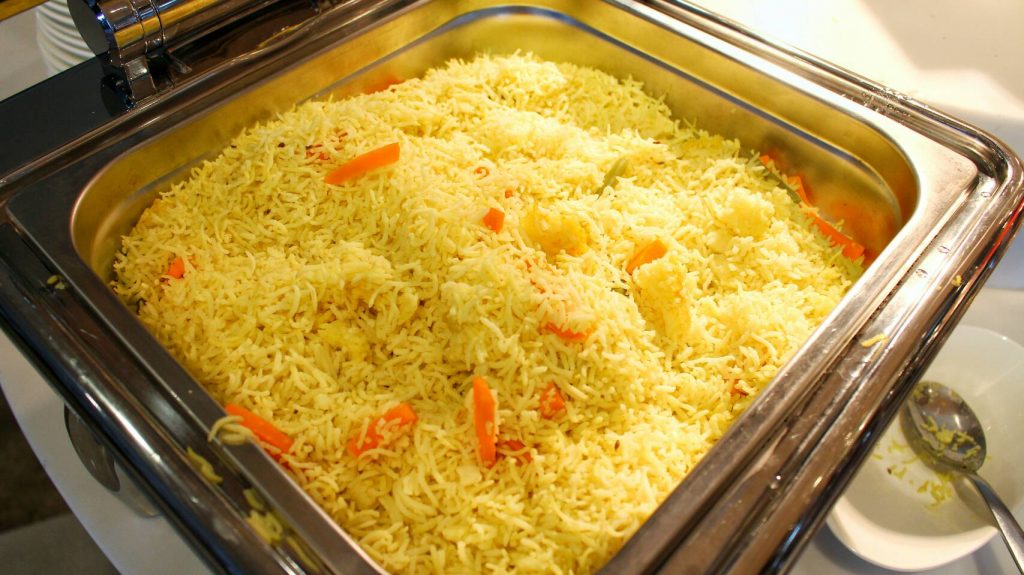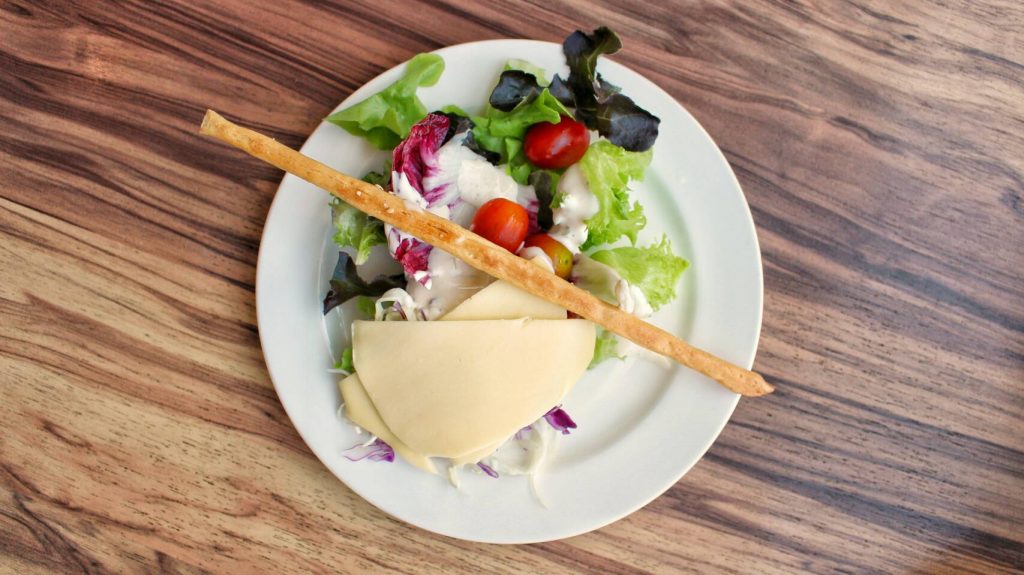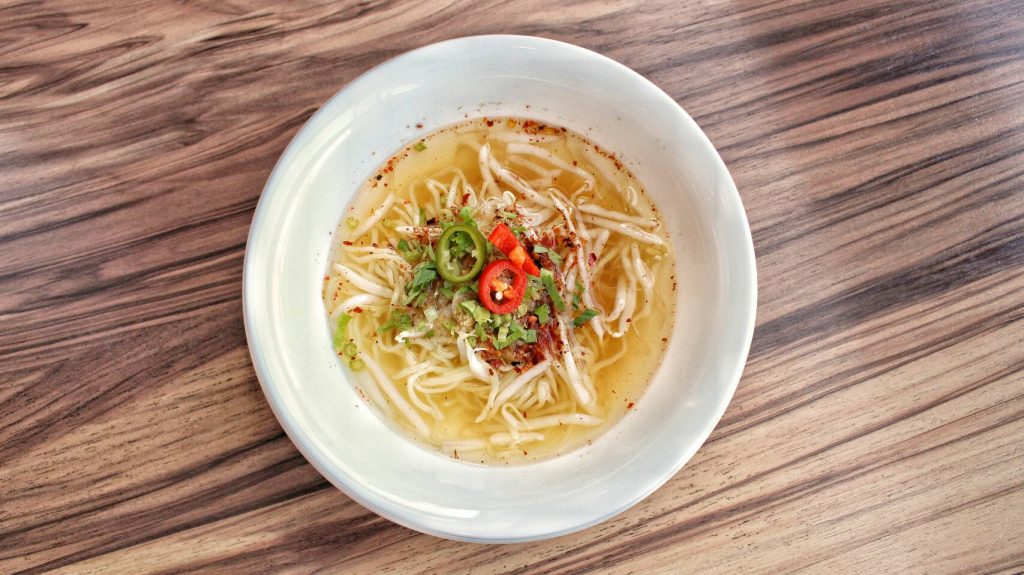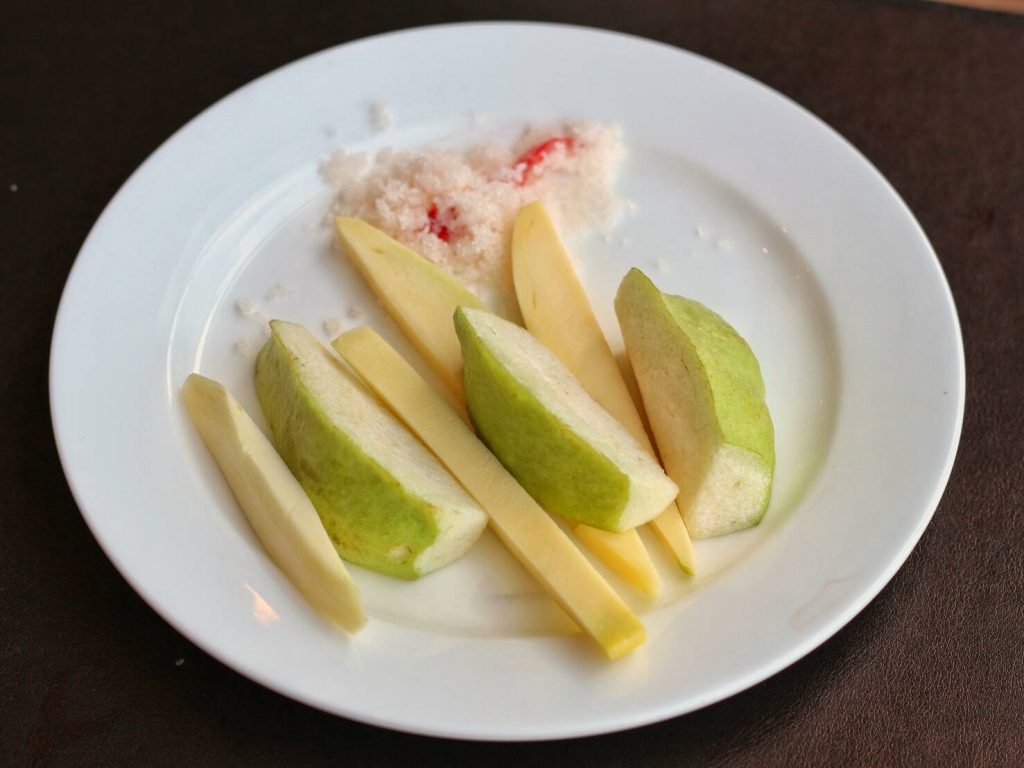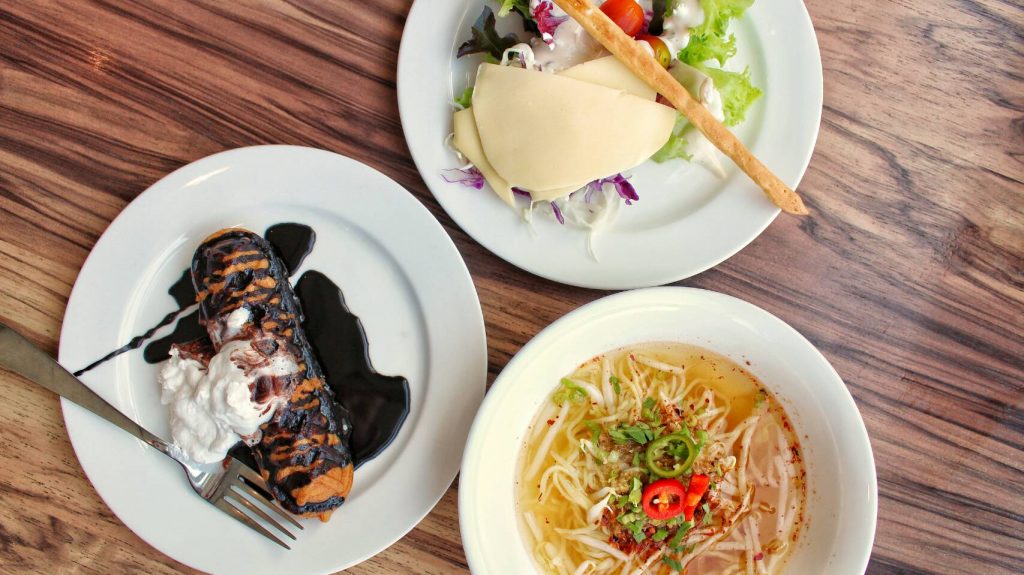 Even the restaurant look so busy and full on that time but we feel very comfort to enjoy the breakfast because the staff are very initiate to work fast.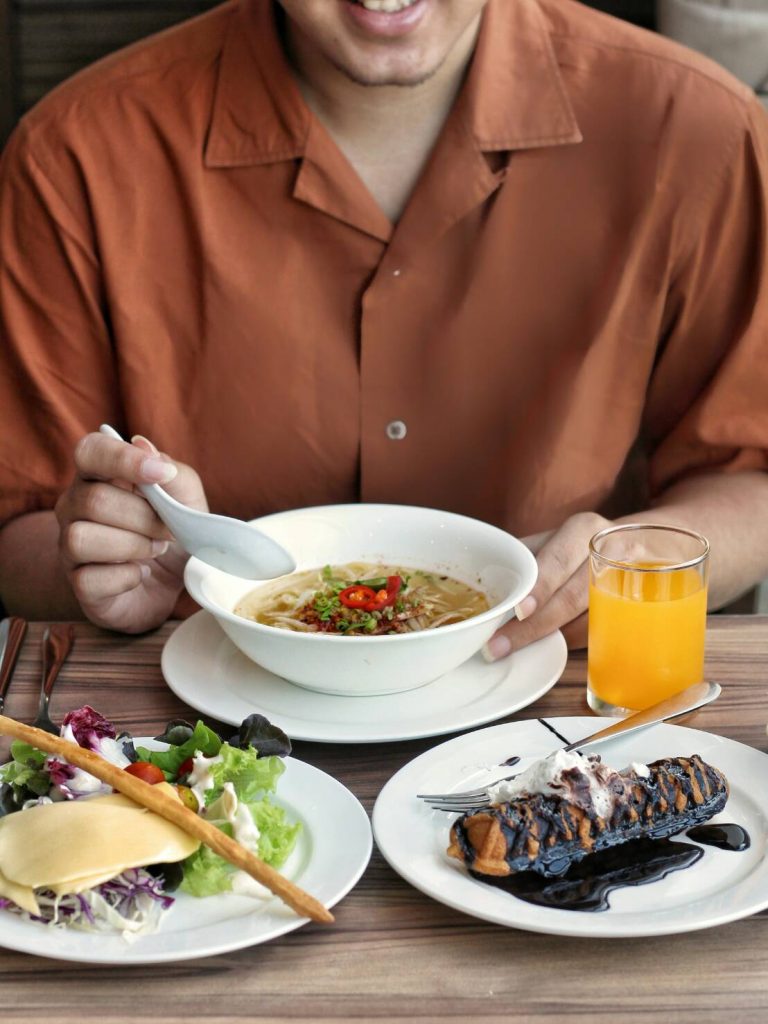 We are very happy to stay in The Berkeley Bangkok for two days. As long as we are here, the staff are really welcomed and very friendly.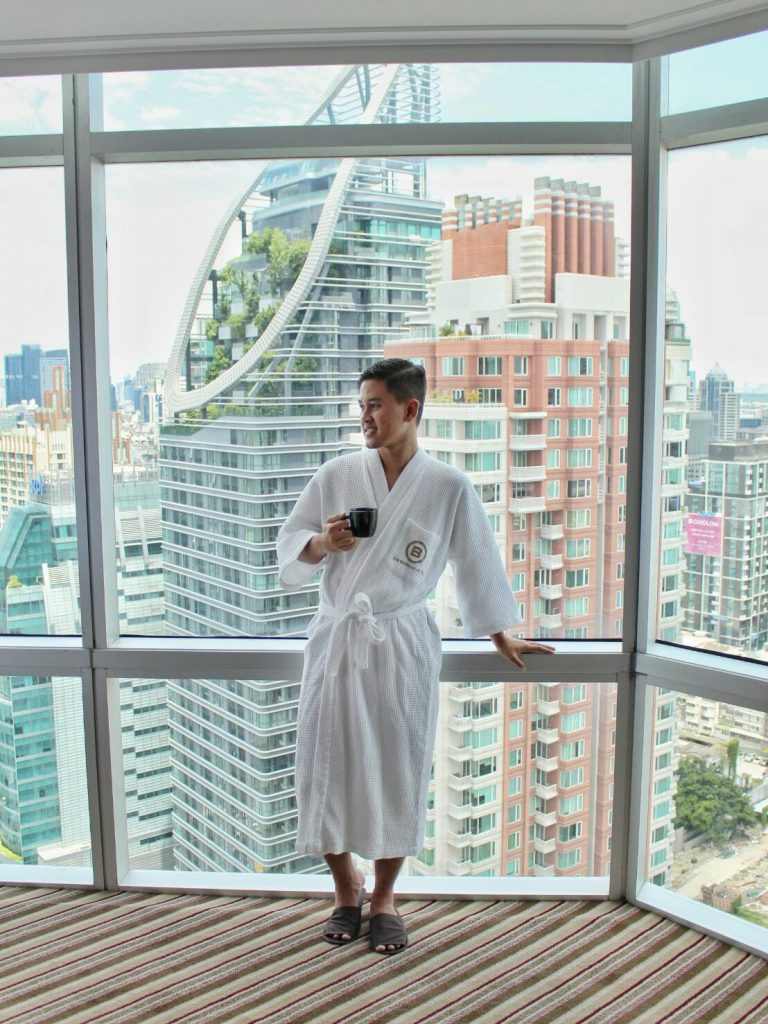 If I go back to Bangkok I will gladly choose The Berkeley Hotel for a place to stay. Besides being a good service, this hotel has very strategic location in Pratunam area. So if you go to Bangkok, be sure to choose a strategic place like The Berkeley Hotel Bangkok. If you need more good place to stay around Asia please find some interesting place here. Happy vacation guys!
Instagram @theberkeleybkk