Actually I have long been coming to Taliwang Bali Pacific Place, and really liked all the food that they serve. Taliwang Bali Restaurant serves typical Balinese cuisine and Lombok with different tastes than usual. And if we talk about Bali, it seems there is no beautiful word that is right to describe it. I think this island has it all, like a beautiful nature, until the culinary of Bali that depicts the traditional side.
And now, to find a restaurant with Balinese cuisine is easy. Because I am a lover of Balinese cuisine, so I just follow the existence of a restaurant with typical Balinese cuisine in this city. Taliwang Bali Restaurant has 3 branches in Jakarta which is Emporium pluit mall is the location of its first branch. And two other branch locations of this restaurant in Pacific place and Thamrin city.
So my arrival at that time with my friend for lunch. We came after a few days of their Grand opening and the condition of the restaurant is crowded. Although crowded but the staff here remain professional and very friendly serve the guests who come. And they helped us in explaining the menu and drove us to the table we wanted. How the atmosphere of this restaurant? See below guys!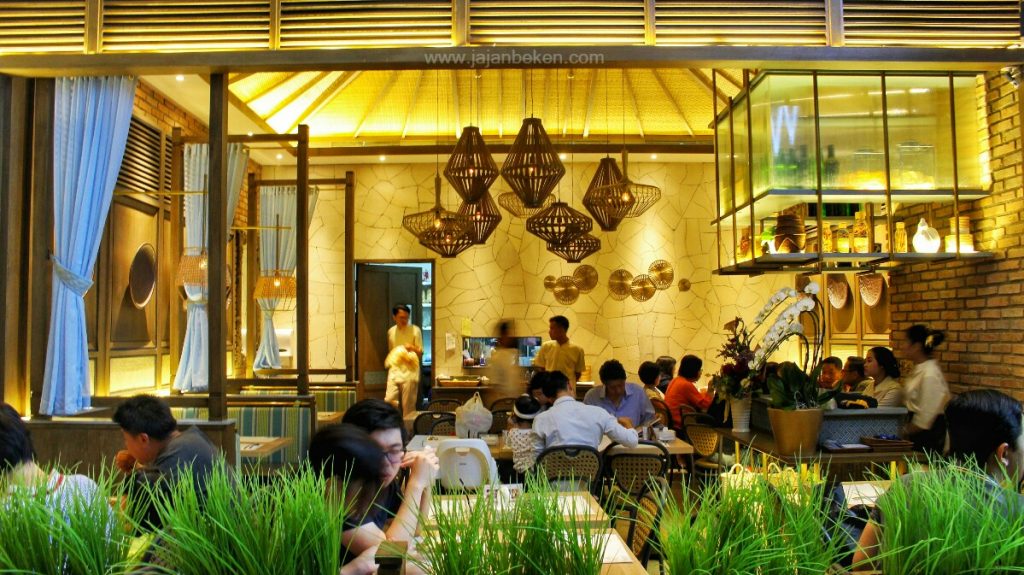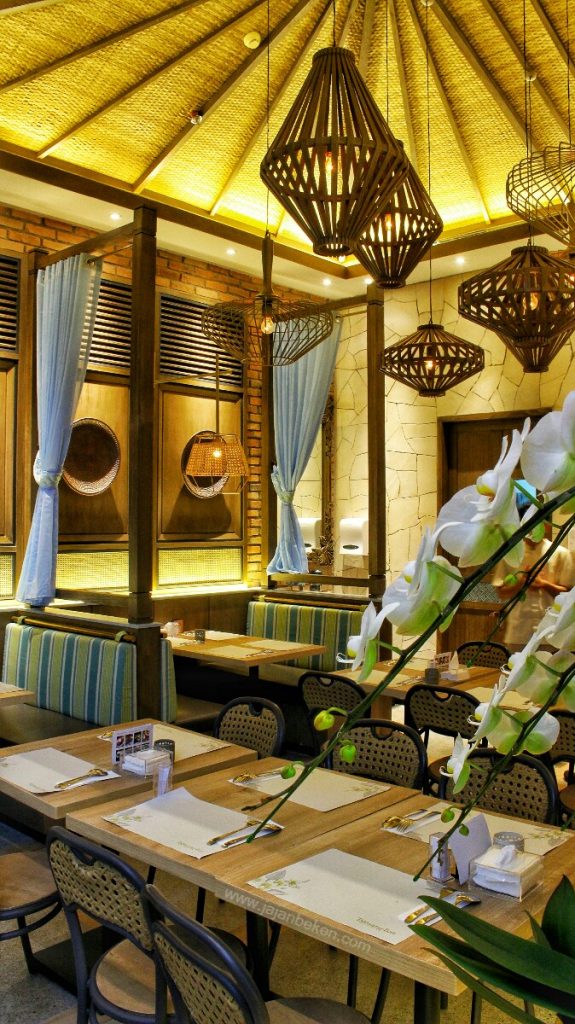 Taliwang Bali Pacific Place mall has a restaurant atmosphere full of Bali culture that thick. If we look at this whole restaurant their designs are like a traditional Balinese house but packed with a modern look. Very convenient for you and your family to spend your meal time here. And ornaments that adorn this room make this restaurant super pretty.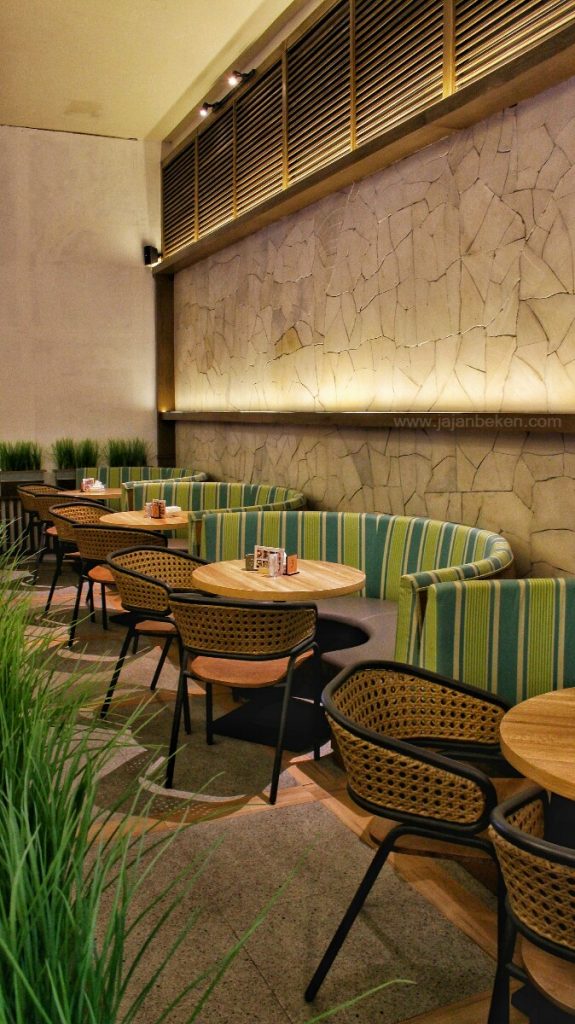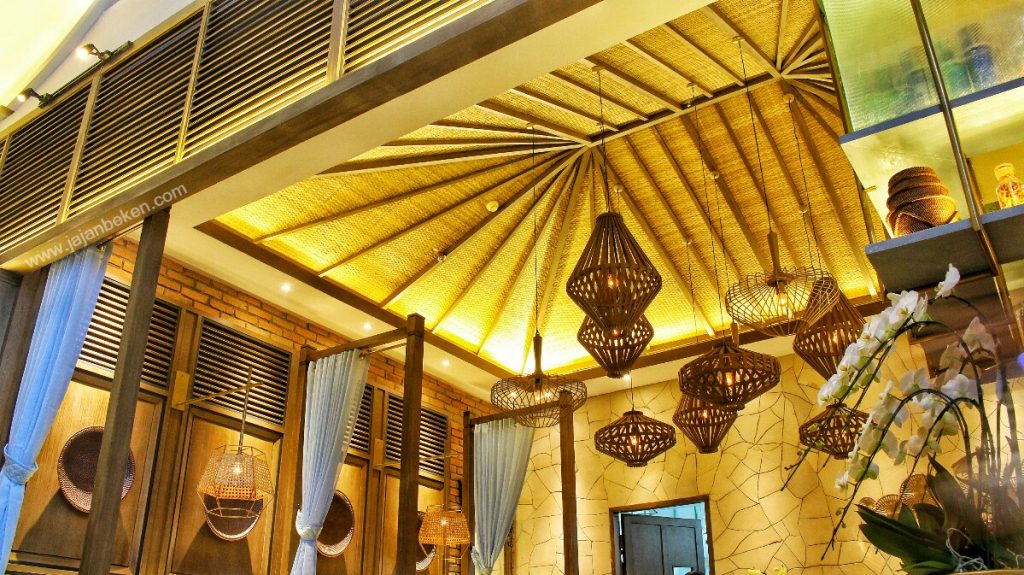 Here they have many tables with different capacities. So you don't have to worry about waiting list or not getting a table. During here you will be accompanied by traditional Balinese music which is will make you forget where you are.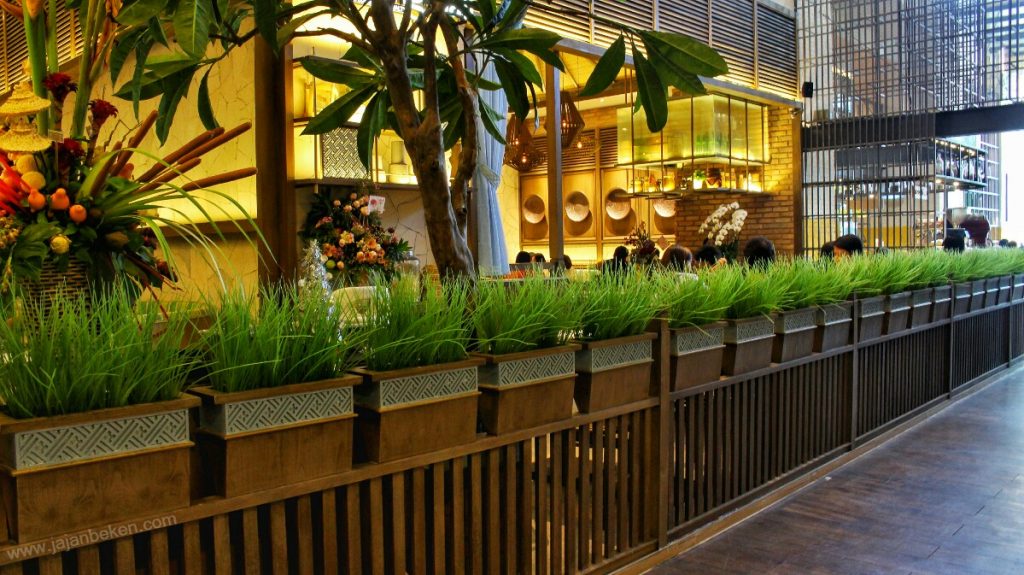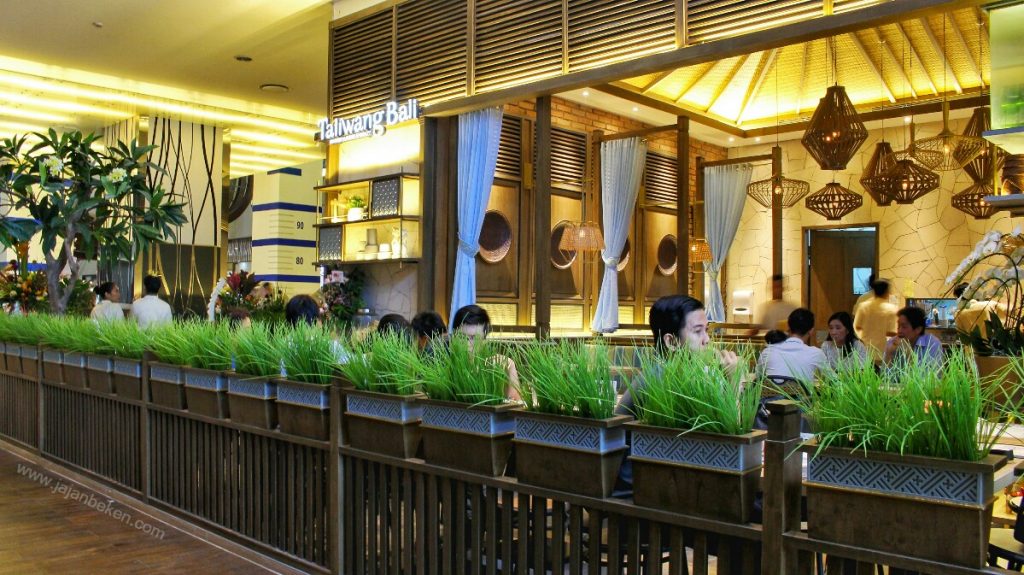 So what menu we ordered here? See this article until the end guys!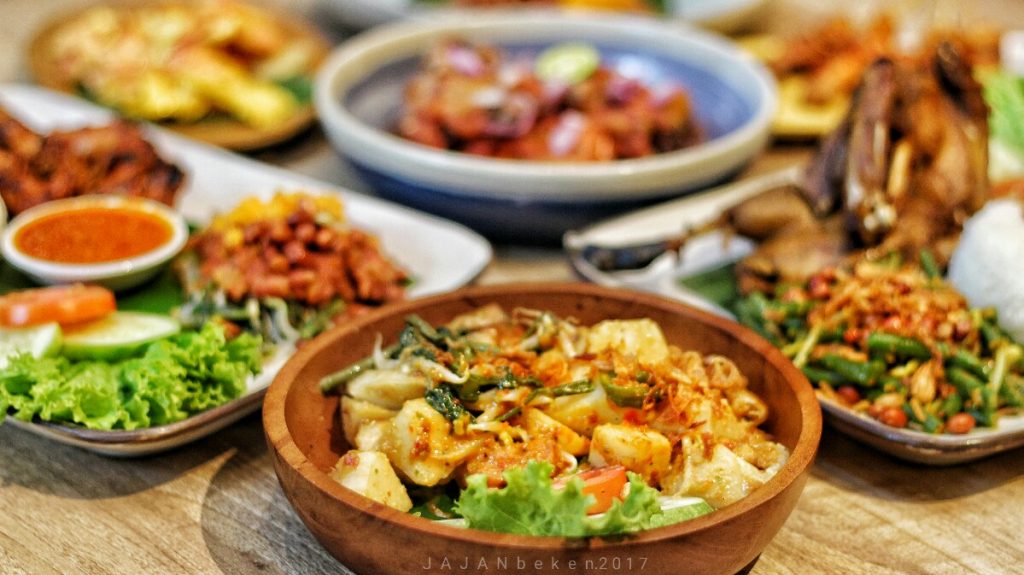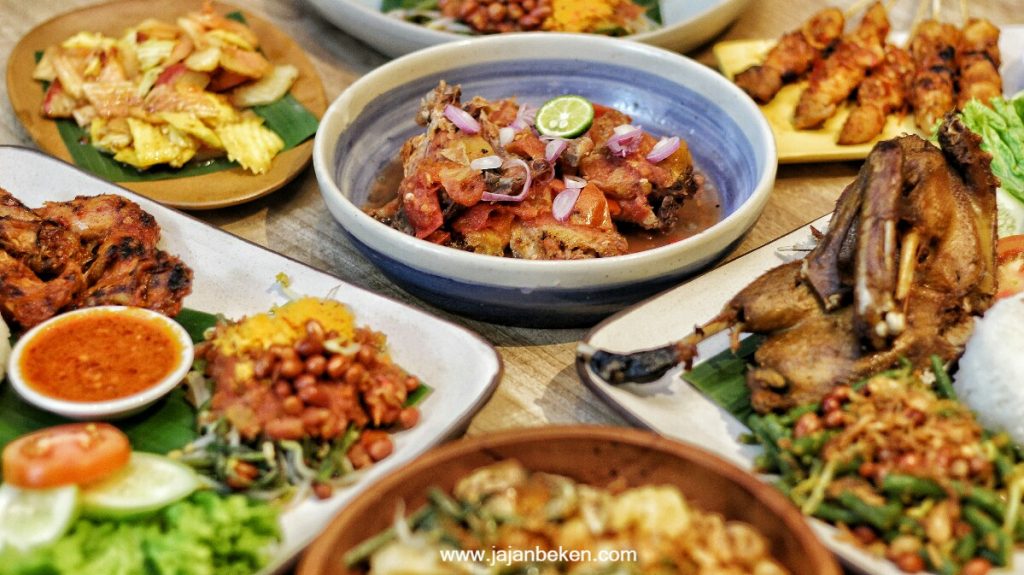 Nasi Ayam Sasak IDR 69K
This menu served with Lomboks well-known chicken dish in they specialty sauce topped with fresh tomatoes and red onions. Yup this is the first menu we tried, and the taste super tasty with tender texture. And if you squeeze the lemon into this food, I bet this menu will more delicious. And this menu is also equipped with white rice.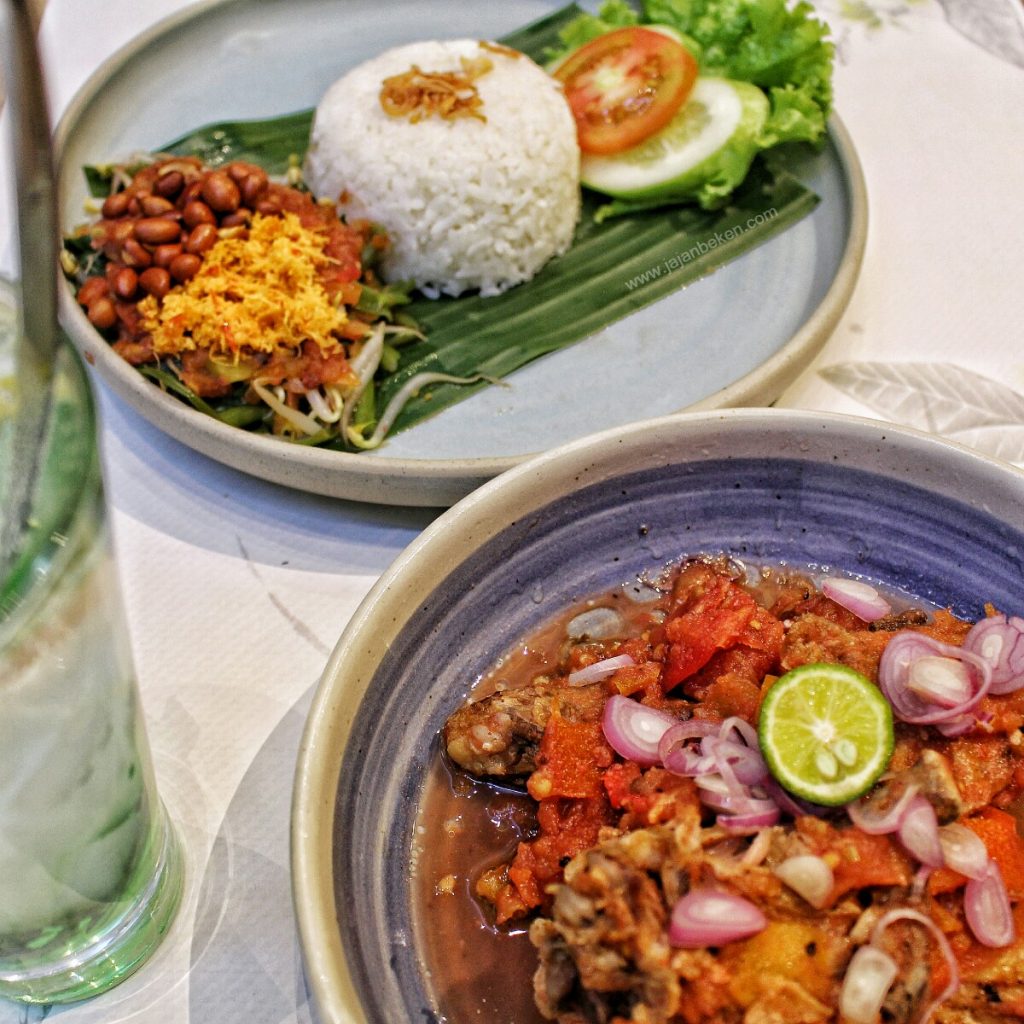 Rujak Gula Bali IDR 30K
This menu served with Balinese traditional fruit salad, served with fresh fruits. Mixed with a sweet thick Balinese peanut sauce. And the second menu that came to our table is rujak. Sauce from this rujak is very addictive sweet, but the spicy level is not too high. You should try this if you come to this restaurant.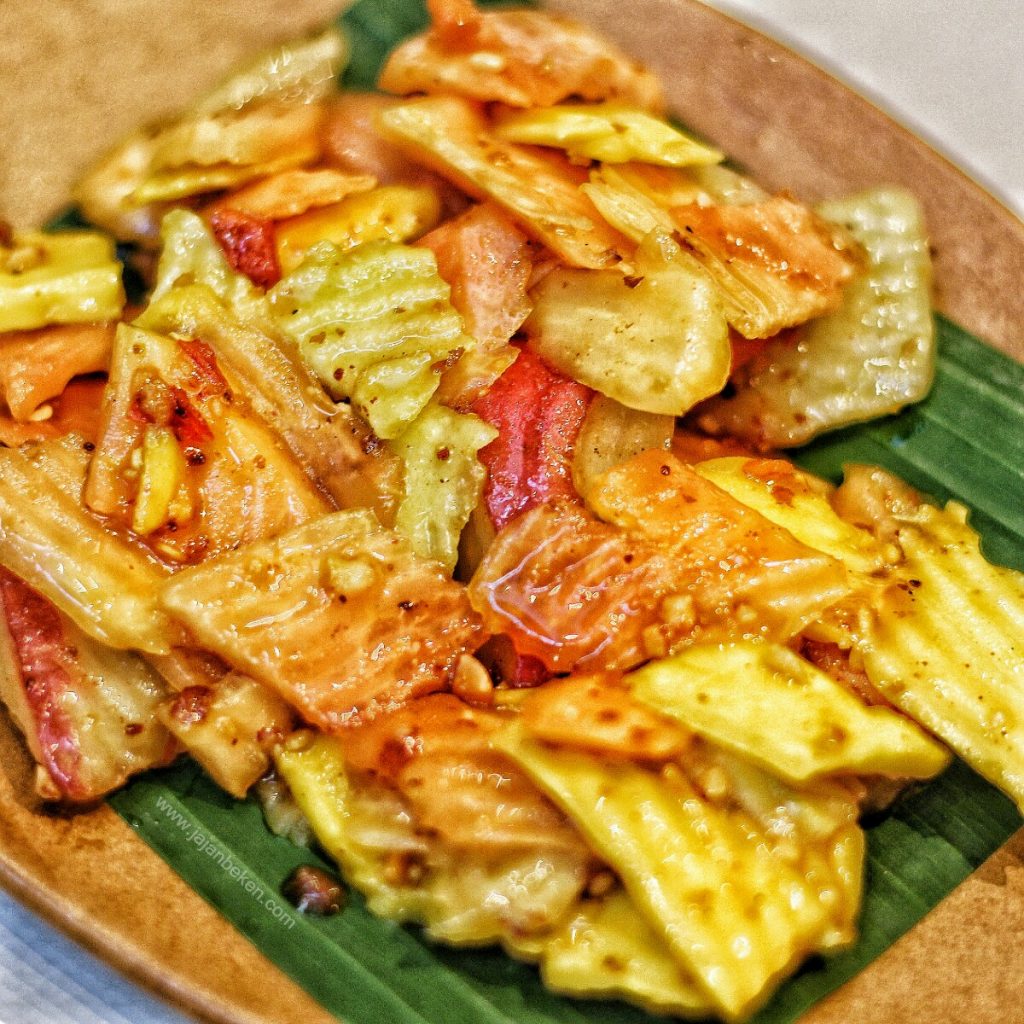 Sate Ayam Plecing Denpasar IDR 38K
If you order Sate lilit in Balinese restaurant it's mainstream. But Taliwang Bali Pacific  Place Restaurant have a recommendation of satay menu that you should try. This satay  has a tender texture and juicy. For the taste there is a sour taste, sweet and also spicy but very fresh and will make you addicted.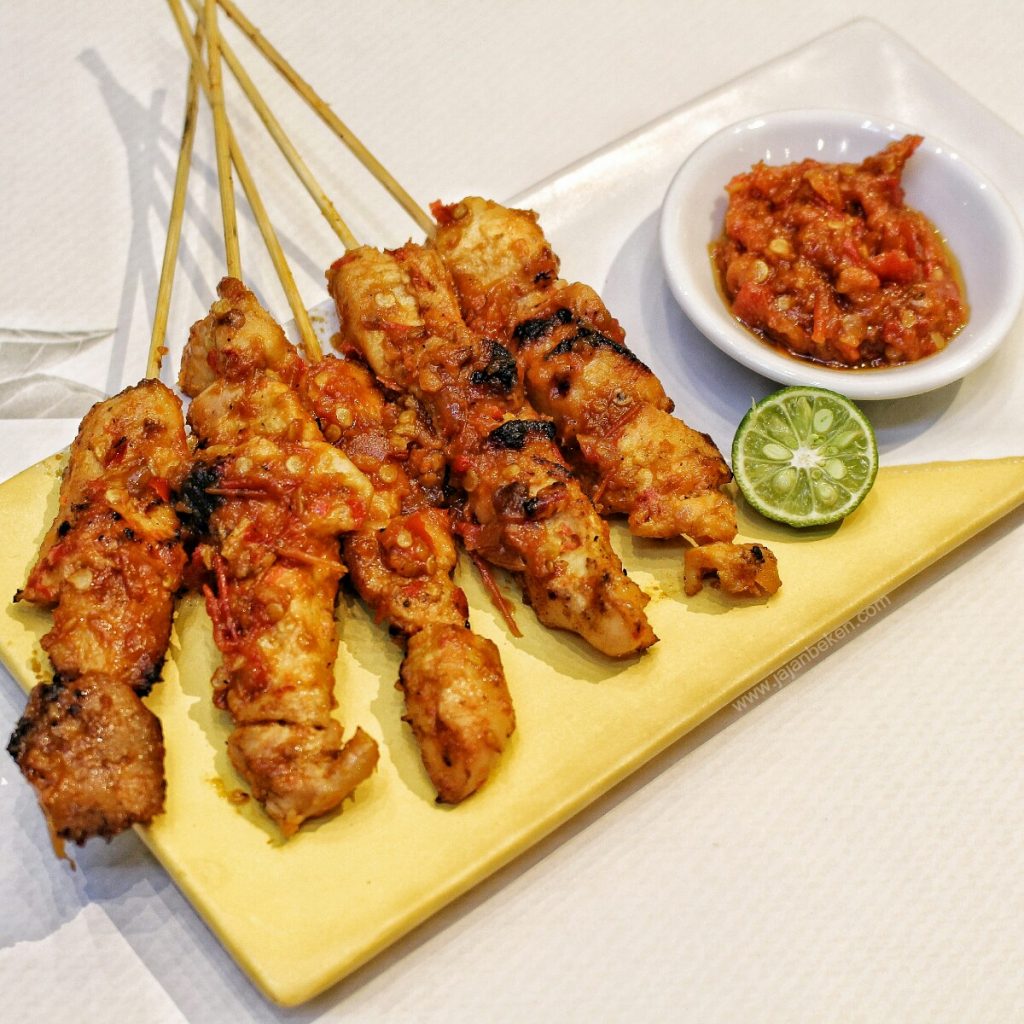 Ayam Bakar Taliwang IDR 88K
This menu served with Lombok's famous chicken grilled with taliwang sauce and served with rice, plecing kangkung and taliwang chili sauce. Chicken meat and sambal taliwang on this menu is the best. The spices seep into chicken meat well and the texture very tender. And sambal taliwang very tasteful and spicy is not excessive.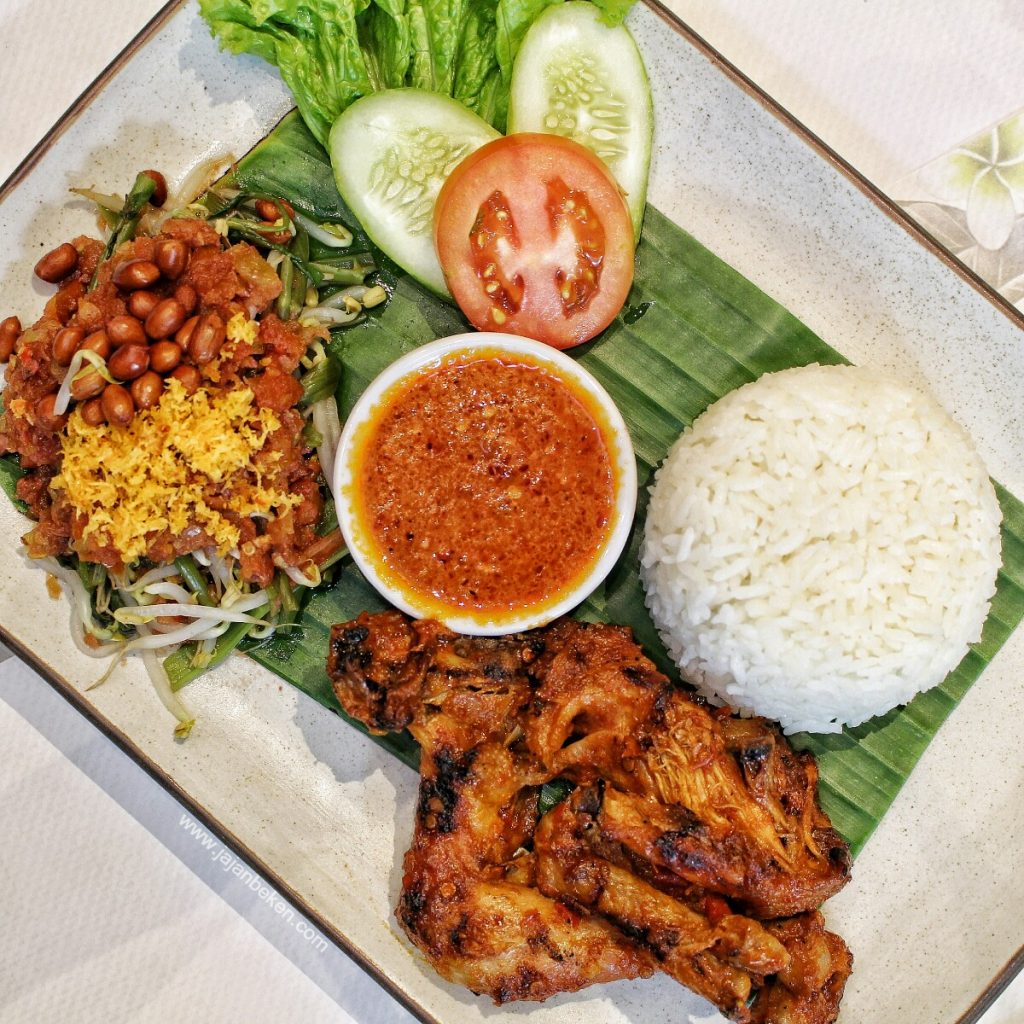 Bebek Betutu Gianyar IDR 98K
This menu served with highly seasoned duck cooked with Balinese traditional spices and served with singkong leaf and rice. This duck menu is also our favorite menu because it has a very varied taste. On this menu is served 3 menu chili of choice which is matah is my favorite. The duck meat tasted very rich in spices and didn't feel fishy. You should try this guys!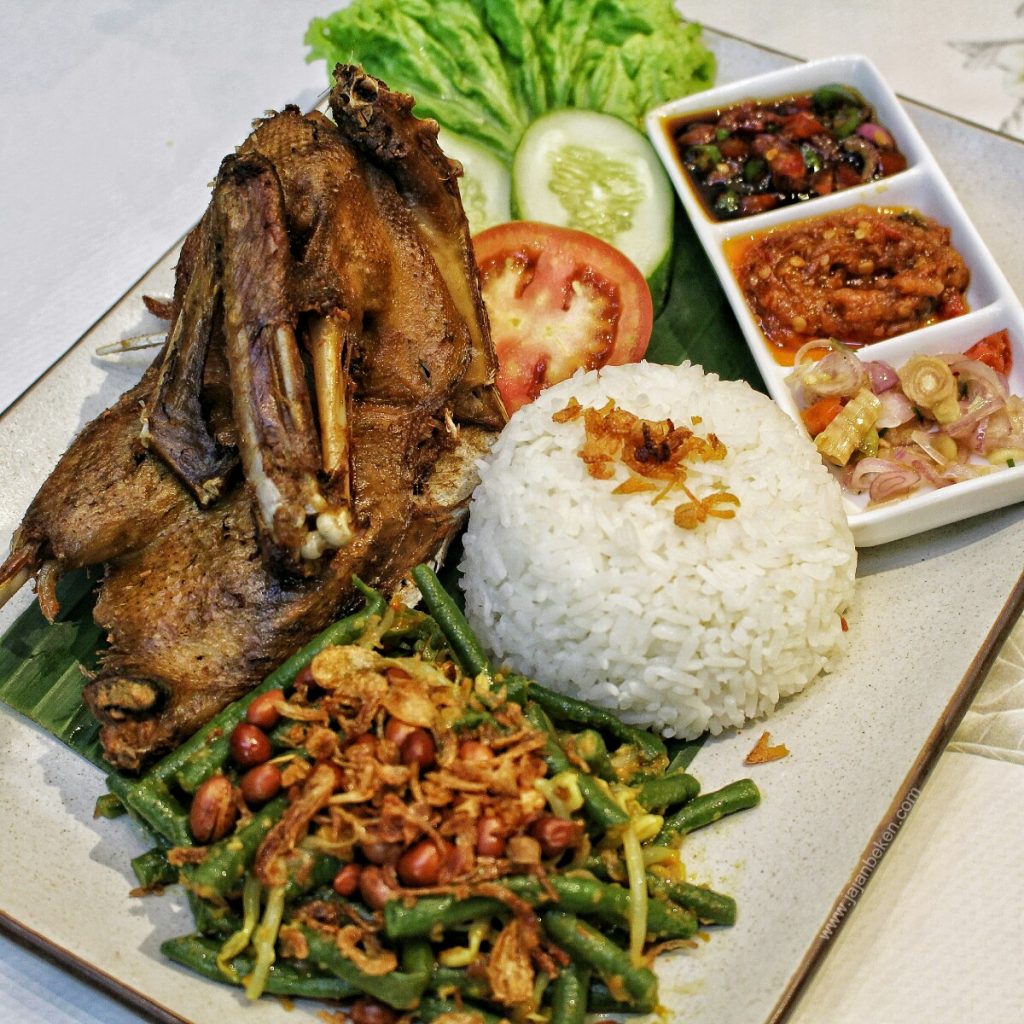 Besides superb food delicious Taliwang Bali Pacific Place also has a very fresh drink you must try. For example like the drinks we ordered below.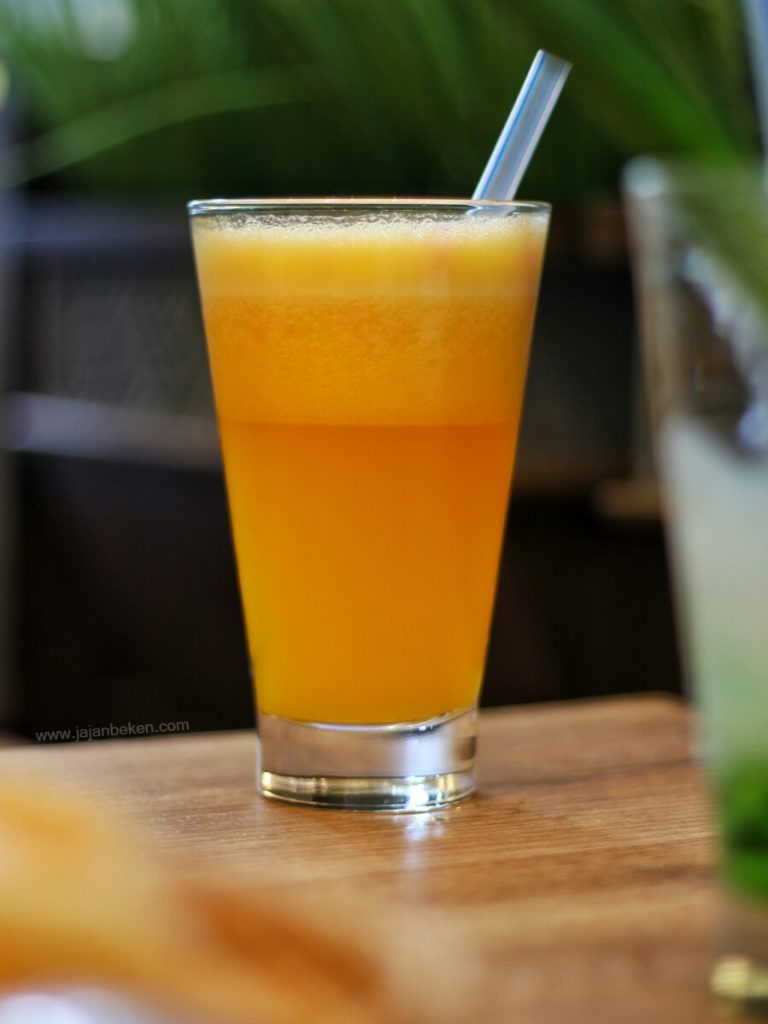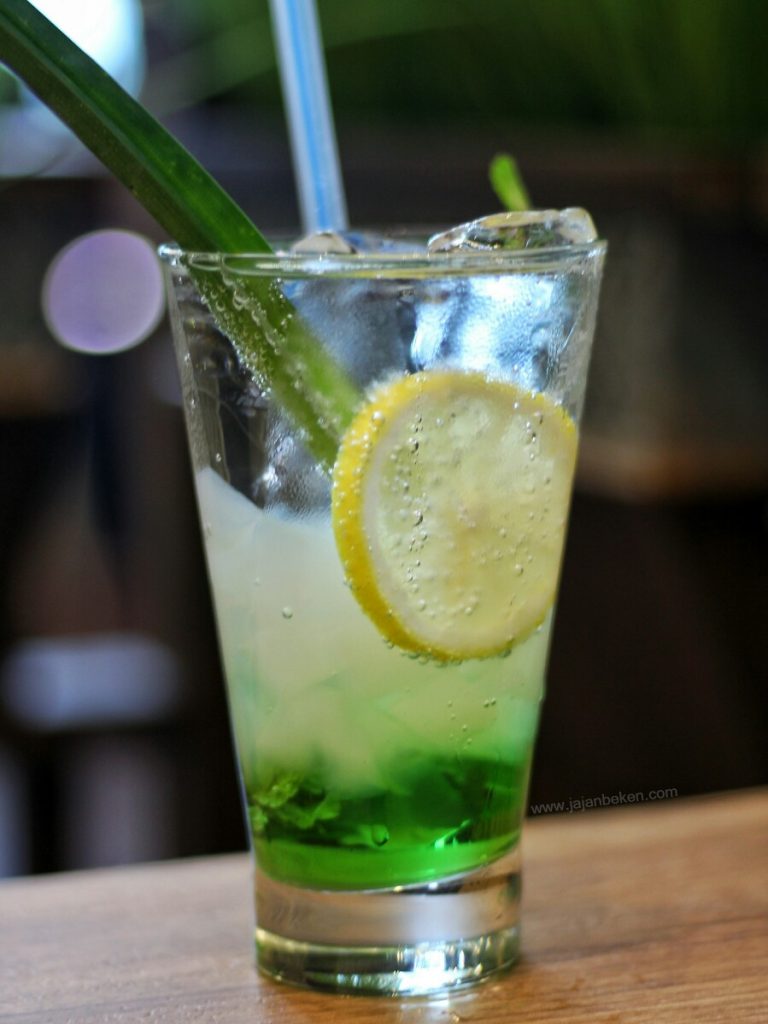 I highly recommend this restaurant to you guys, all the food I ordered here is amazing.  The taste of Bali from every spice of food here is very delicious. And the ambience they offer is also very convenient with traditional Balinese nuances. Their service is also very good, fast and friendly, You should try coming here guys.
Finally I close my review and don't forget to follow our culinary journey in this blog, Instagram, Youtube and Facebook. Please apologize if there is something missing in writing or menu explanation. We open for critics and comment. See you in another culinary journey with Jajanbeken!
RATING
Taste : Excellent
Service : Excellent
Price :  Average
FACILITIES
Wifi : Yes
Plug : Yes
Dine in : Yes
Outdoor : No
Toilet : Yes
Parking: Yes
CONTACT
Address : Pacific Place Mall, Lantai 4, Jl. Jenderal Sudirman, SCBD, Jakarta
Telp :  021 21889061
Instagram @Taliwangbali
INFORMATION
Open hour:  10.00 – 22.00 WIB
Price : Rp300.000 for two people (approx.)
Dresscode : Smart Casual.
MAP