Yeasted flatbread typically topped with tomato sauce and cheese and baked in an oven. It is commonly topped with a selection of meats, vegetables and condiments. Yaps, you are very right the food I mean is pizza. Who of us is not familiar with these foods? I really like this food aside from the taste of this food there is also a lot of history. In our country, we are very easy to get pizza and a lot of restaurants that present this menu. Therefore I have a choice of restaurants serving very tasty pizza menu that is Sopra Cafe at Pondok Indah Mall.
Last week I had the opportunity to come to this restaurant with my friends, earlier when my best friend Ursula Invites me to this restaurant I am very excited. I often come to this mall and always pass this restaurant I already know a lot about this restaurant from reviews of other blogger friends. To find this restaurant is very easy because it is located on the 1st floor, street gallery.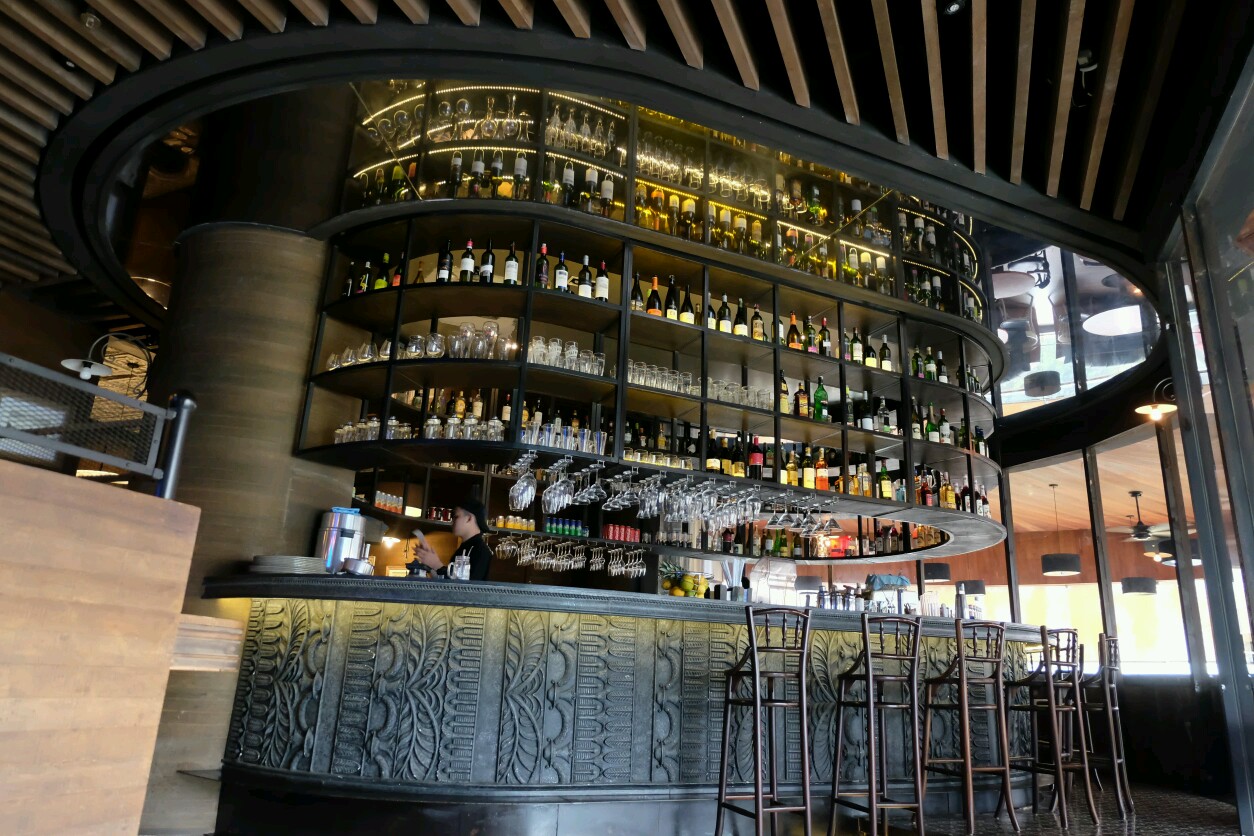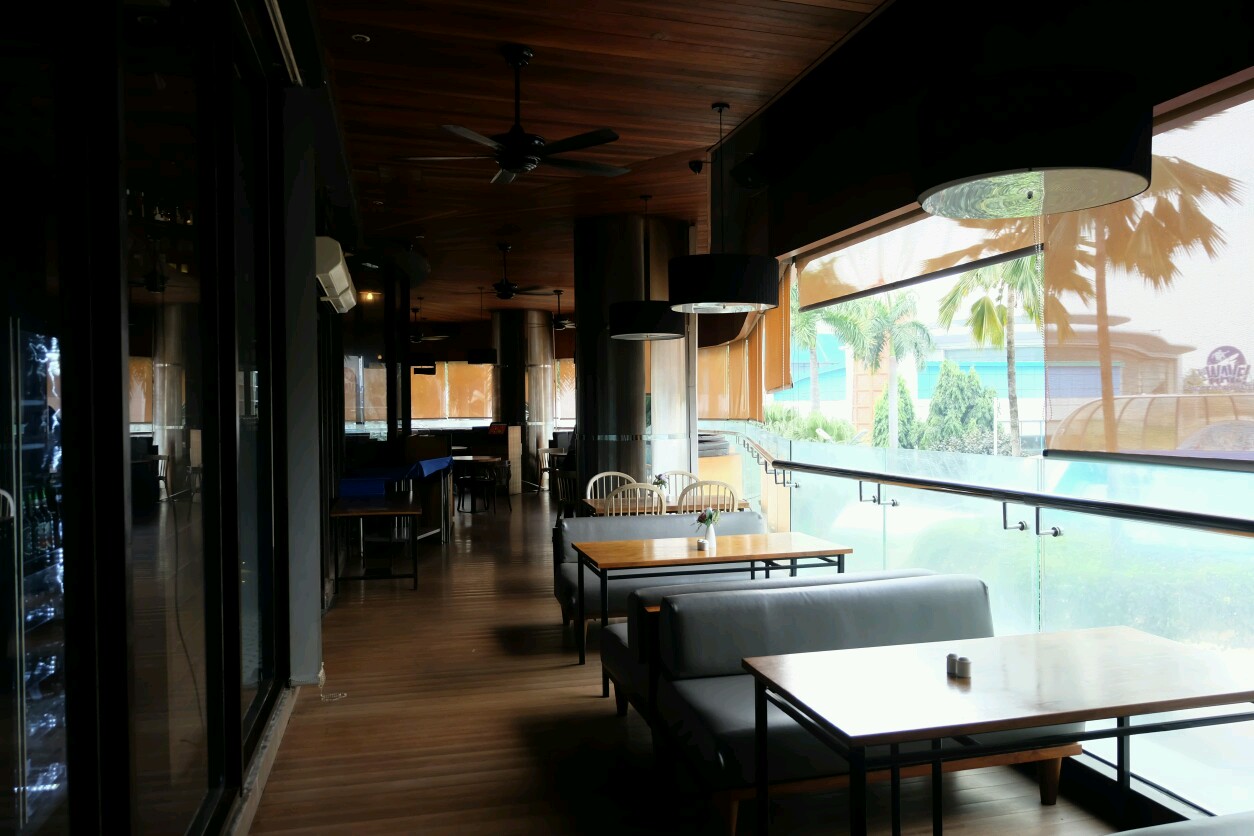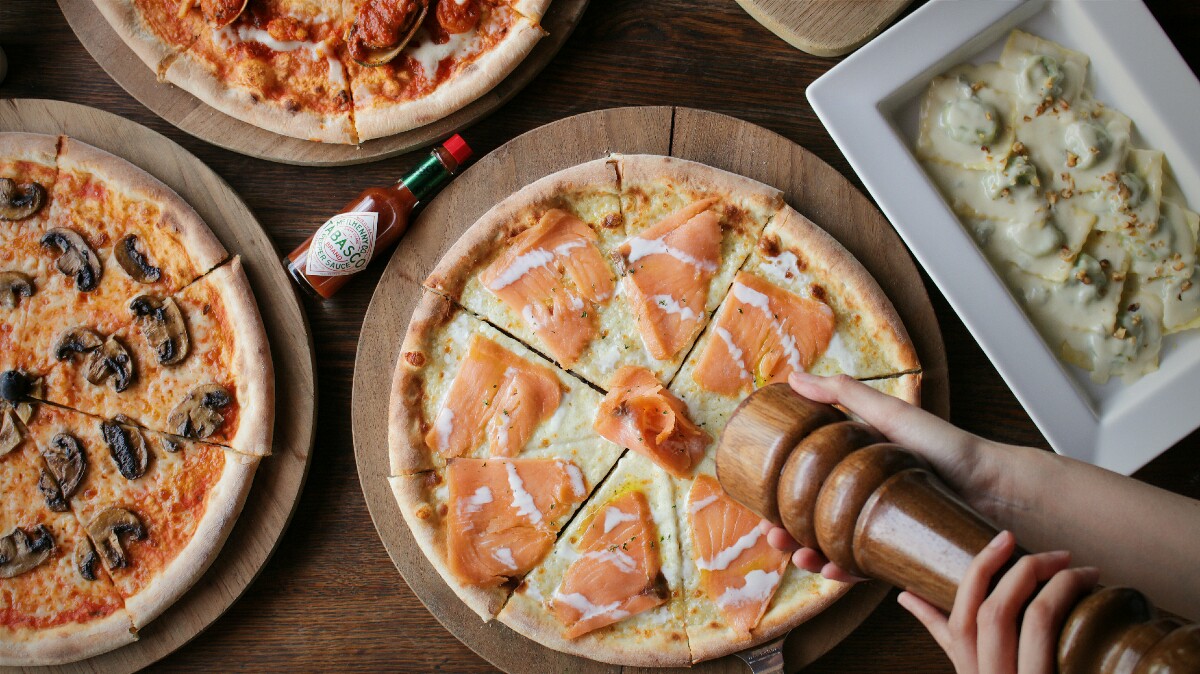 This restaurant is divided in two parts besides indoor they also have a very comfortable outdoor room. Actually this room designation for smokers to be exact but because it is a very good place anyone would want to sit here. To view overlooking the pool which is where you will see the happiness of happy little children while swimming. This part is very much a table But I suggest you make a reservation in advance to get a table here.
In this section each table has a different capacity at least more than for both such as for four to more than six people. If you say the outdoor room is hot maybe those words do not apply here because in addition to the natural wind they provide a fan with a large enough blade but run slowly.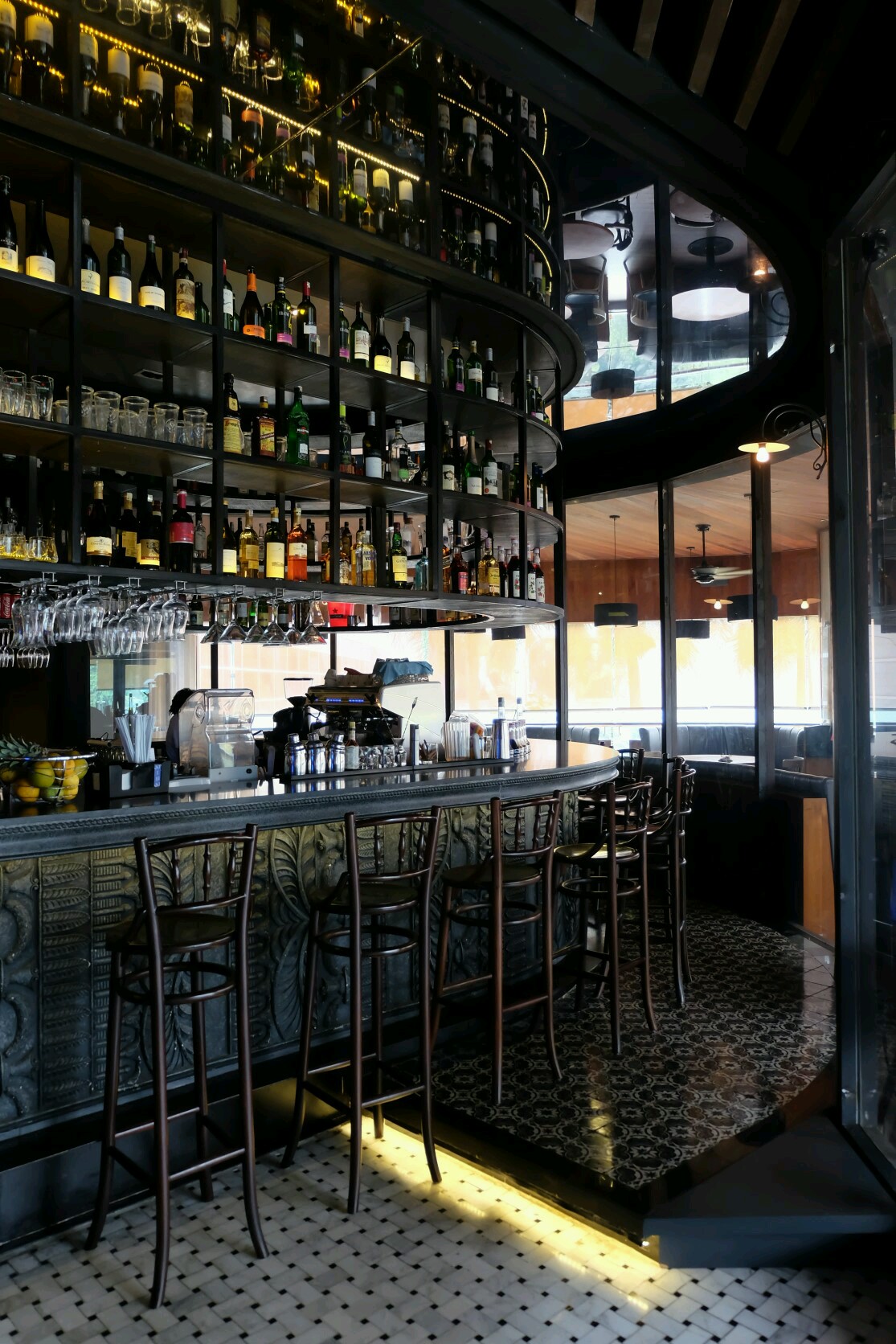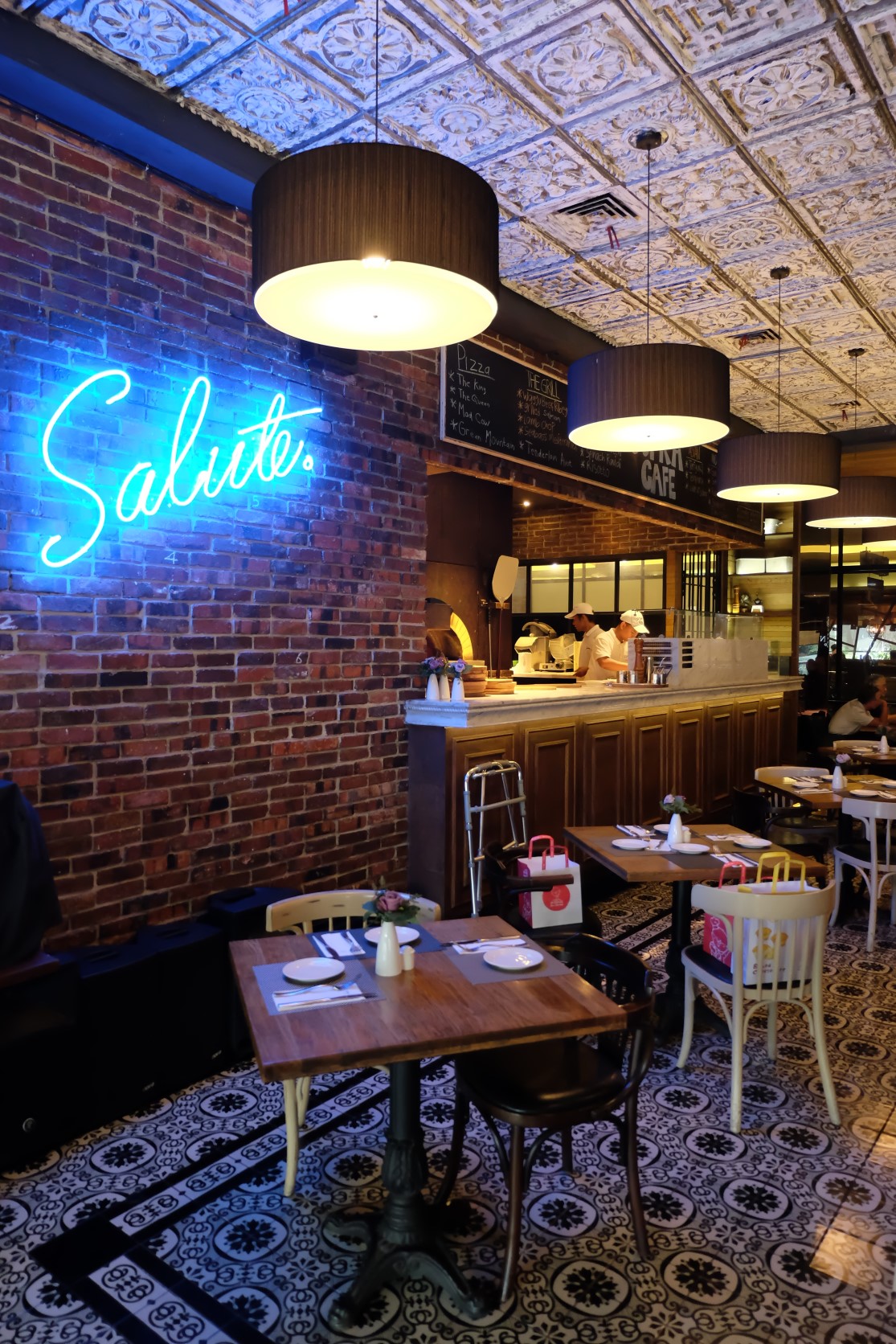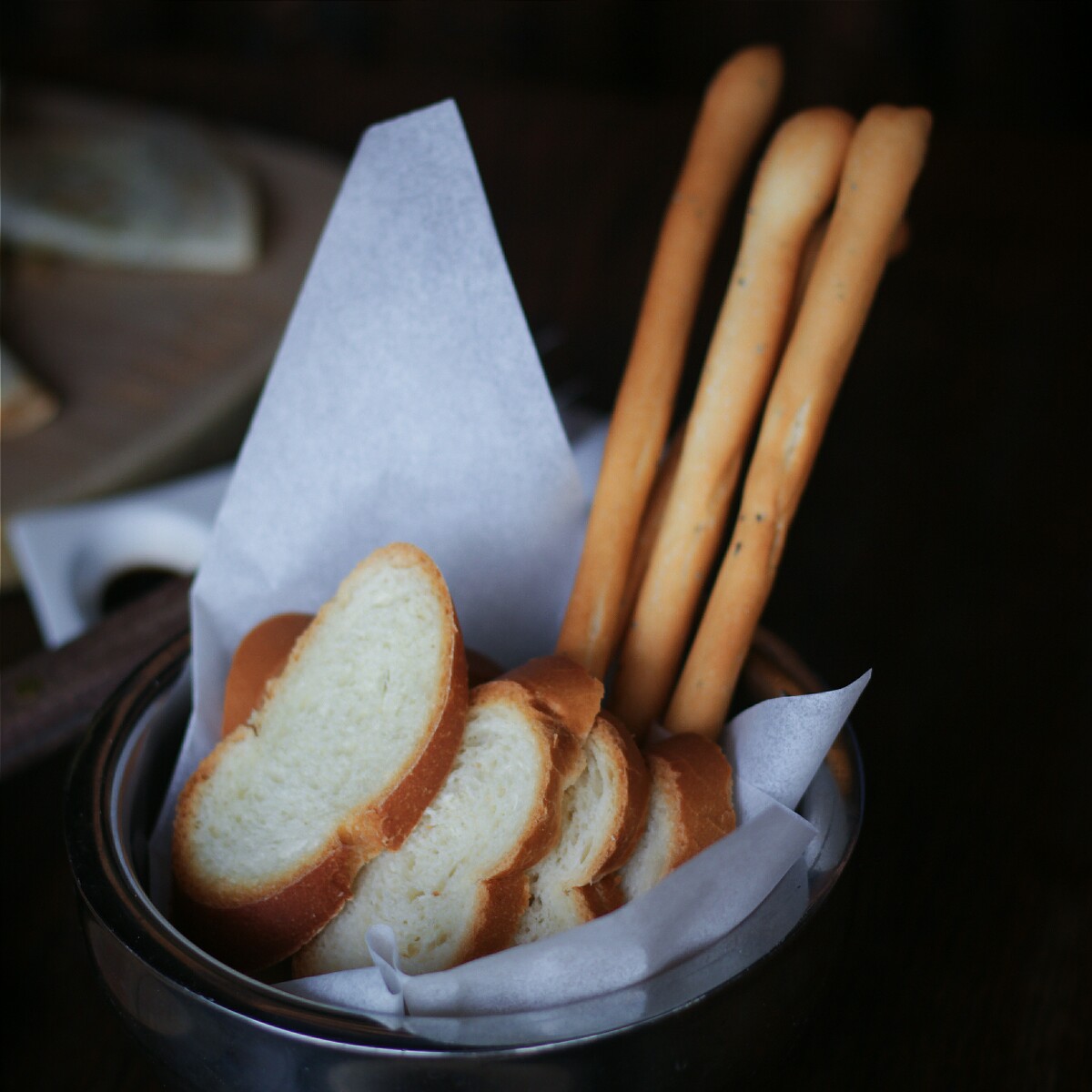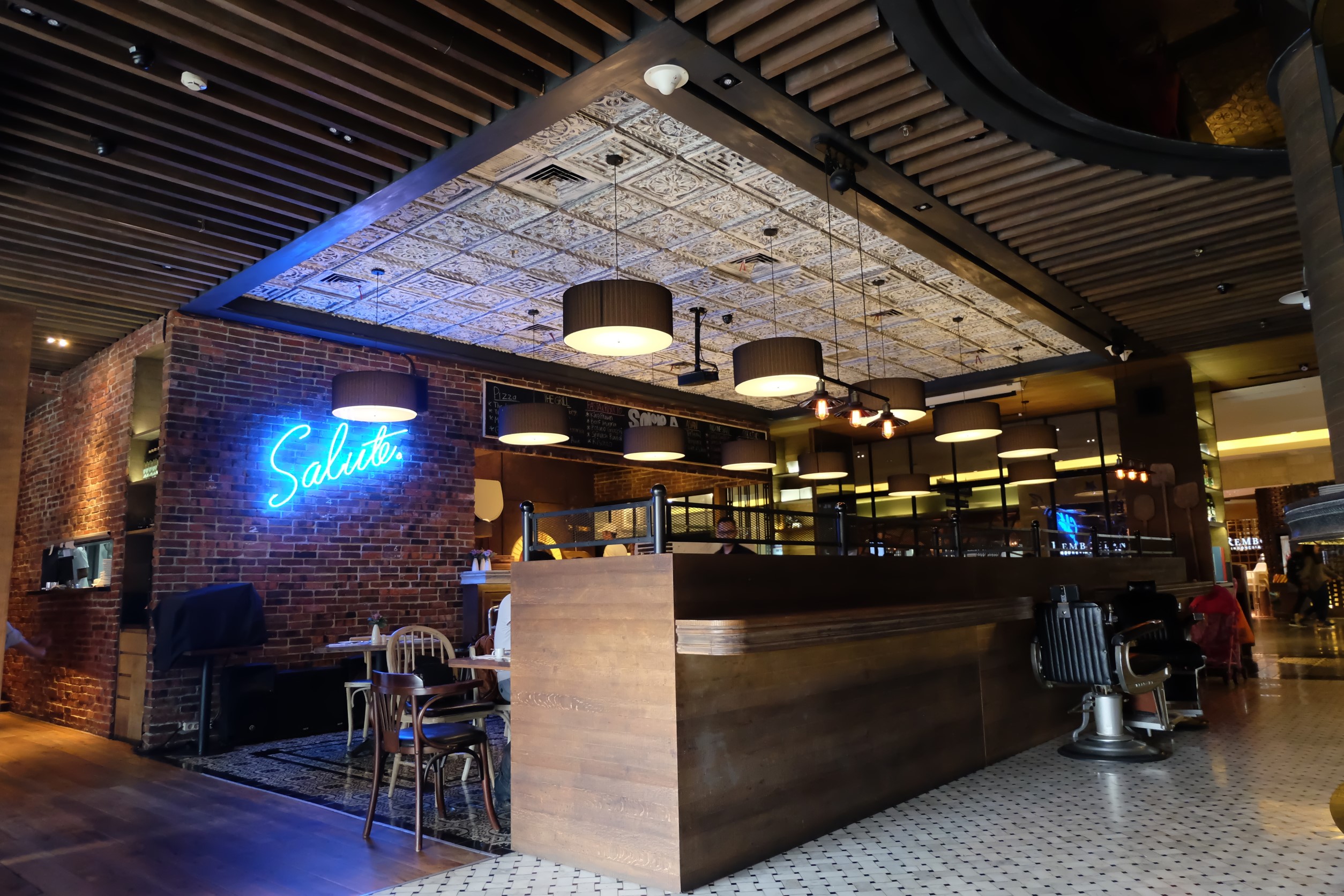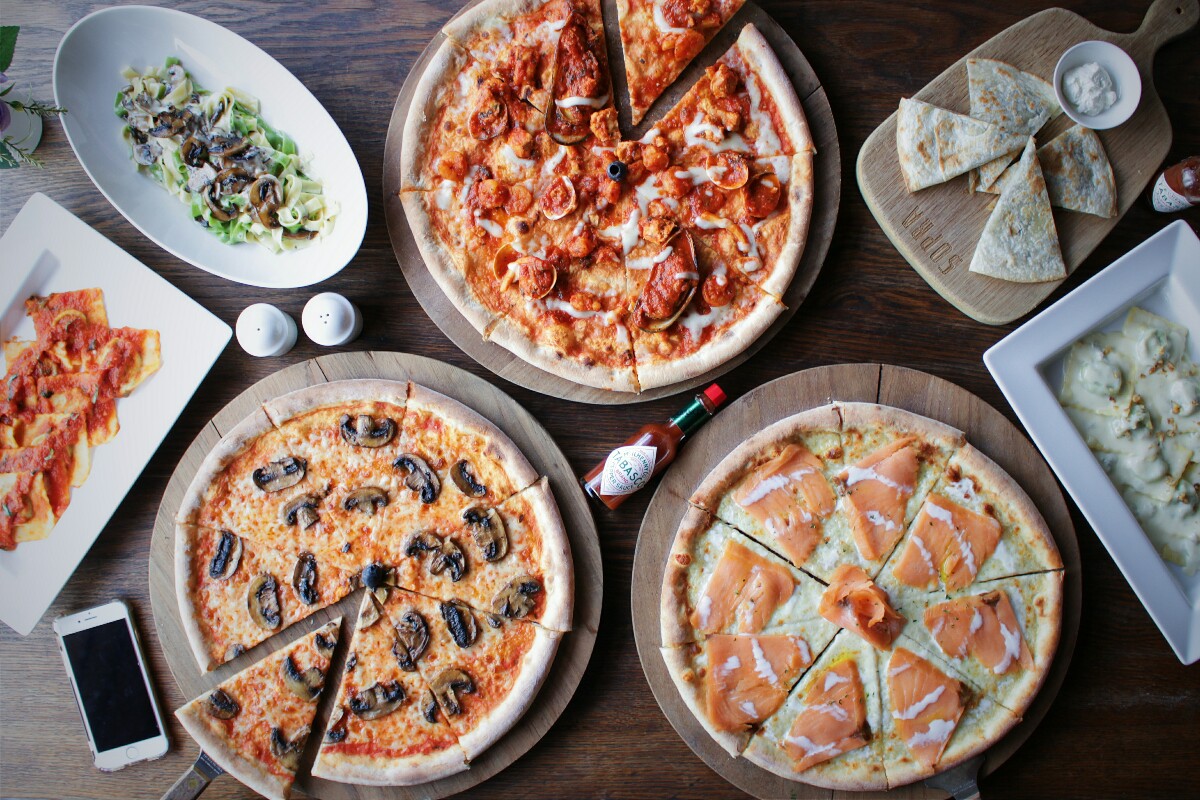 And if we talk about the interior of this restaurant, It will definitely be so amazing. They have a lot of very interesting ornaments with excellent placement and fitting. There are many seating options here and various capacities. When entered into this restaurant that came to my attention is the floor. Every place in the room of this restaurant has a different style floor which is very beautiful. So instagramable!
They also have a bar area which is one of our favorite spots while in this restaurant to take pictures. Other than a good ambience they have a very good service staff. Other than that their knowledge of the food presented this restaurant is very good proven when they explain the product and understand what the visitor wants.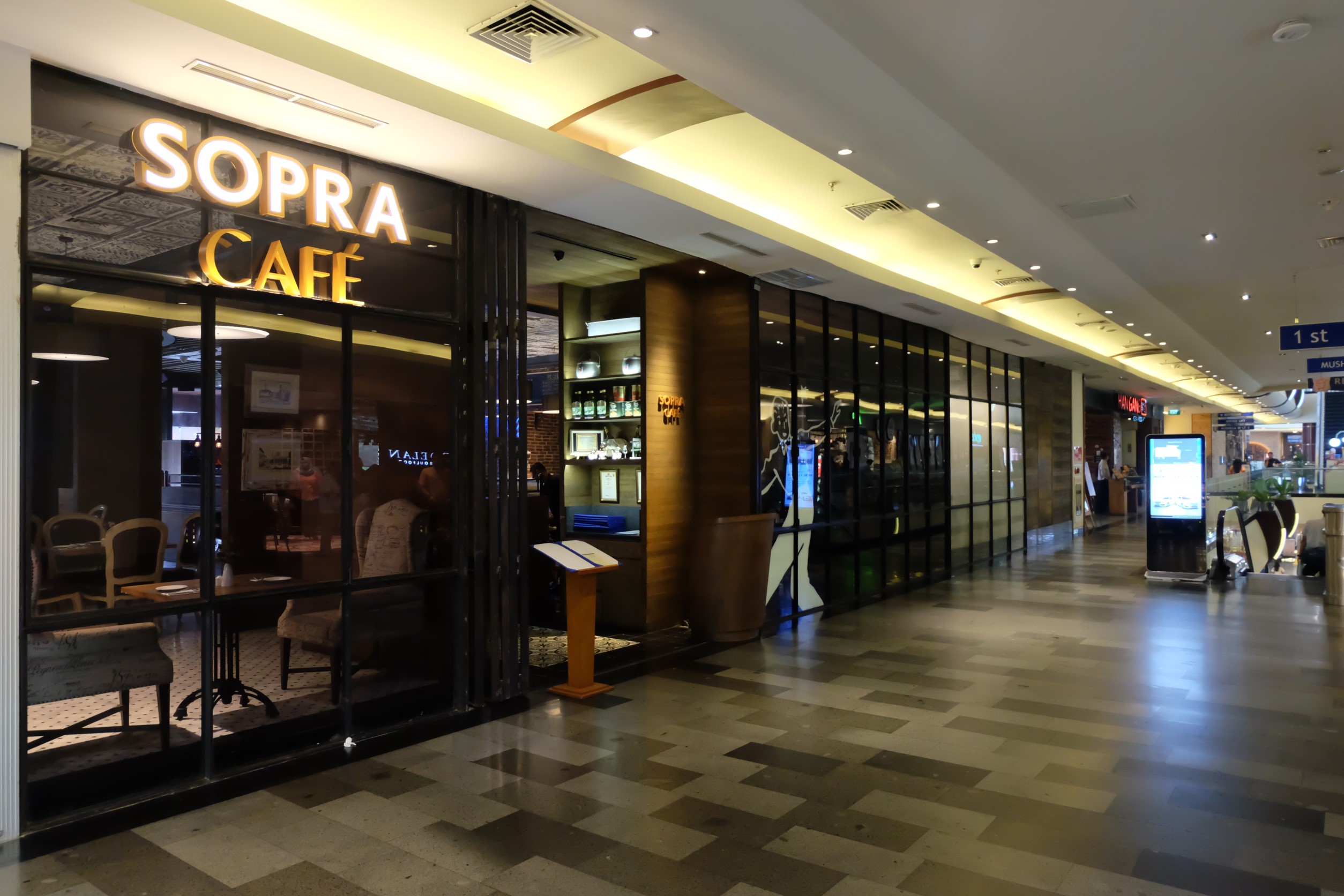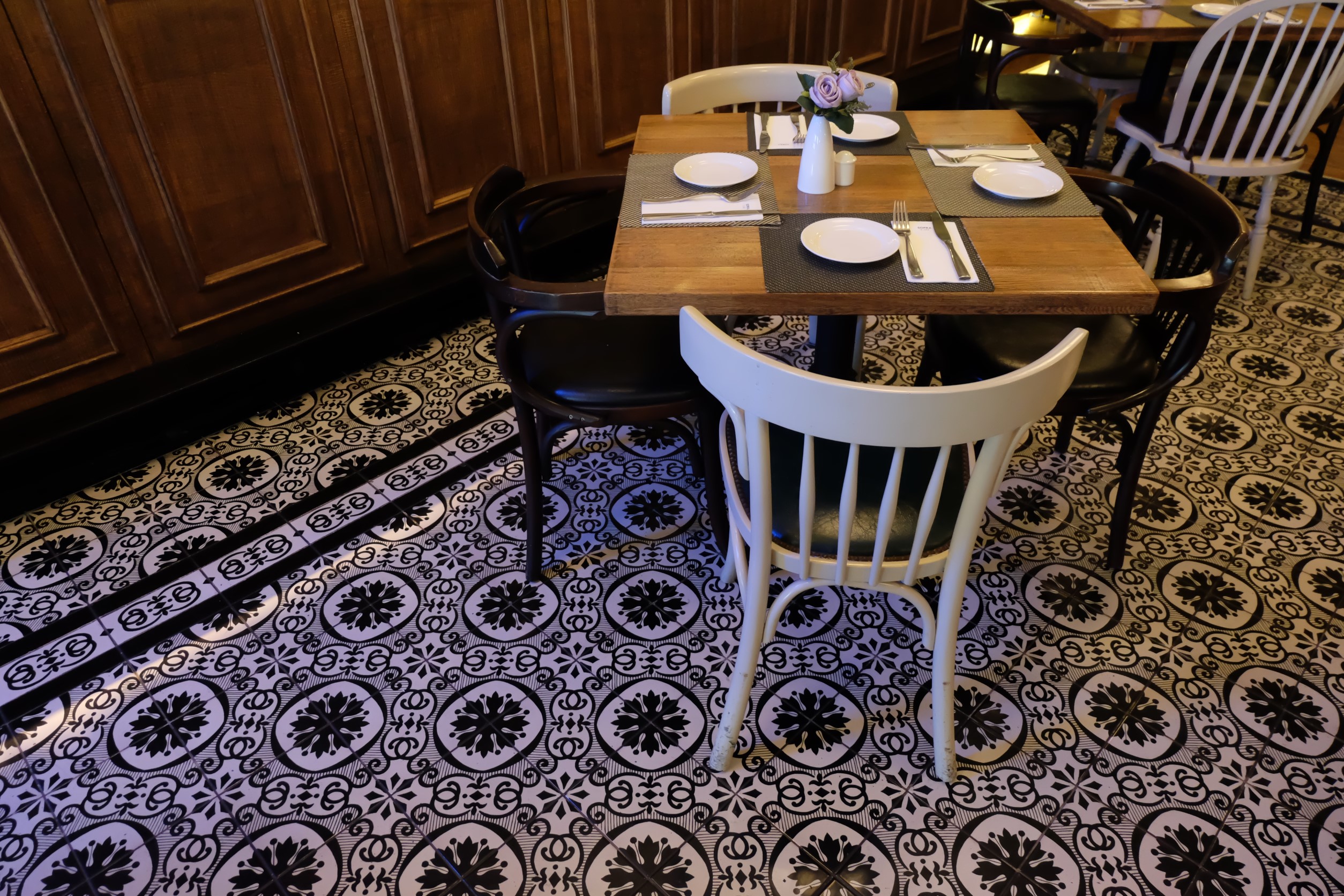 To find out more about what foods I am trying here, Keep reading this article until finished guys!
Ravioli Gorgonxola e Noci IDR 99K
If you are pasta lovers certainly like this food, Ravioli is a kind of traditional Italian pasta that is core. I really like the Ravioli here, this menu served with spinach filling and a creamy Gorgonzola cheese sauce. To taste I feel Gorgonzola sauce more dominant but the menu is still very tasty.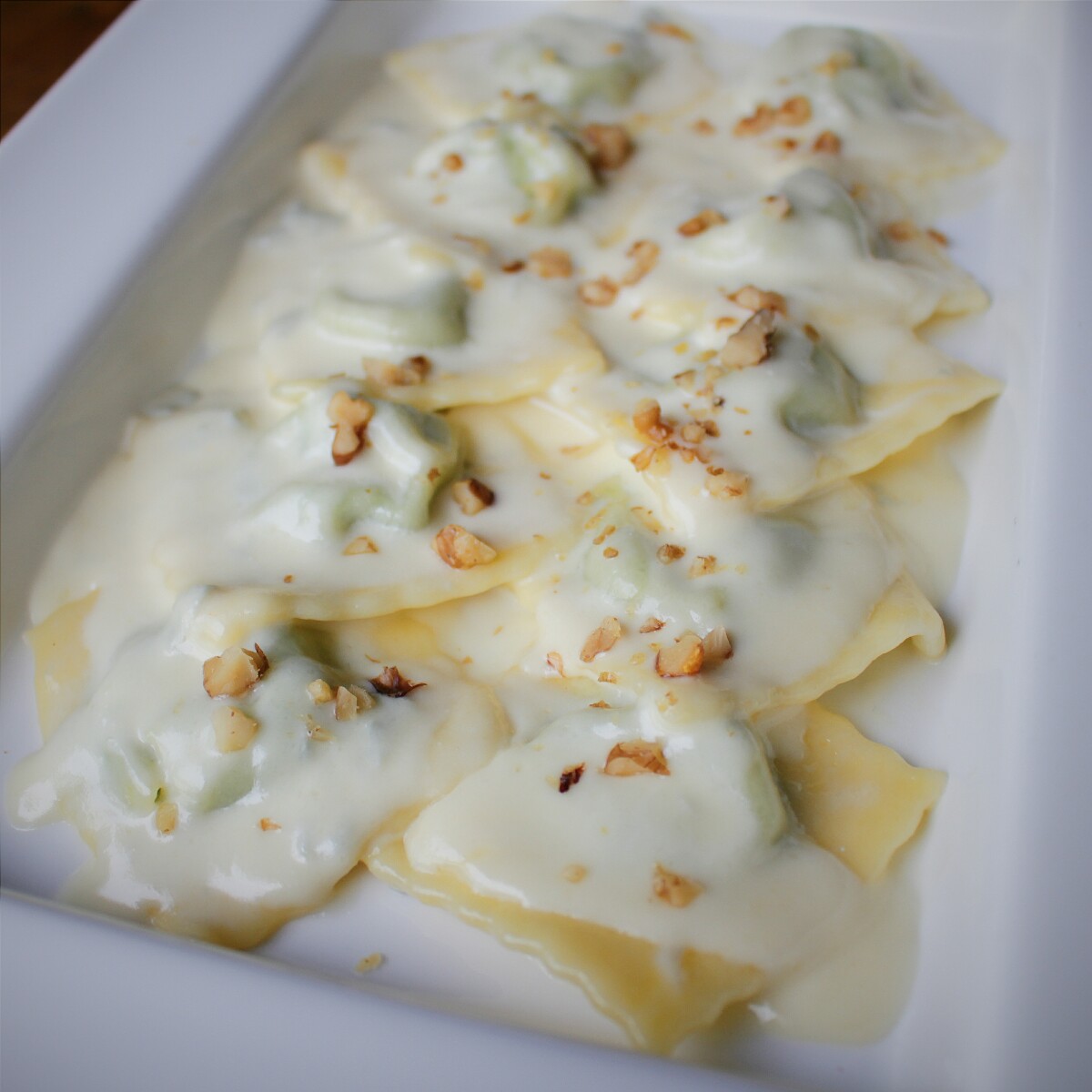 Ravioli Podomoro IDR 99K
Still with this delicious pasta menu, which I like is because the level of taste is tailored to the tastes of most Indonesians. Because the pasta is delicious coupled with podomoro sauce that will certainly make you addicted. Recommended!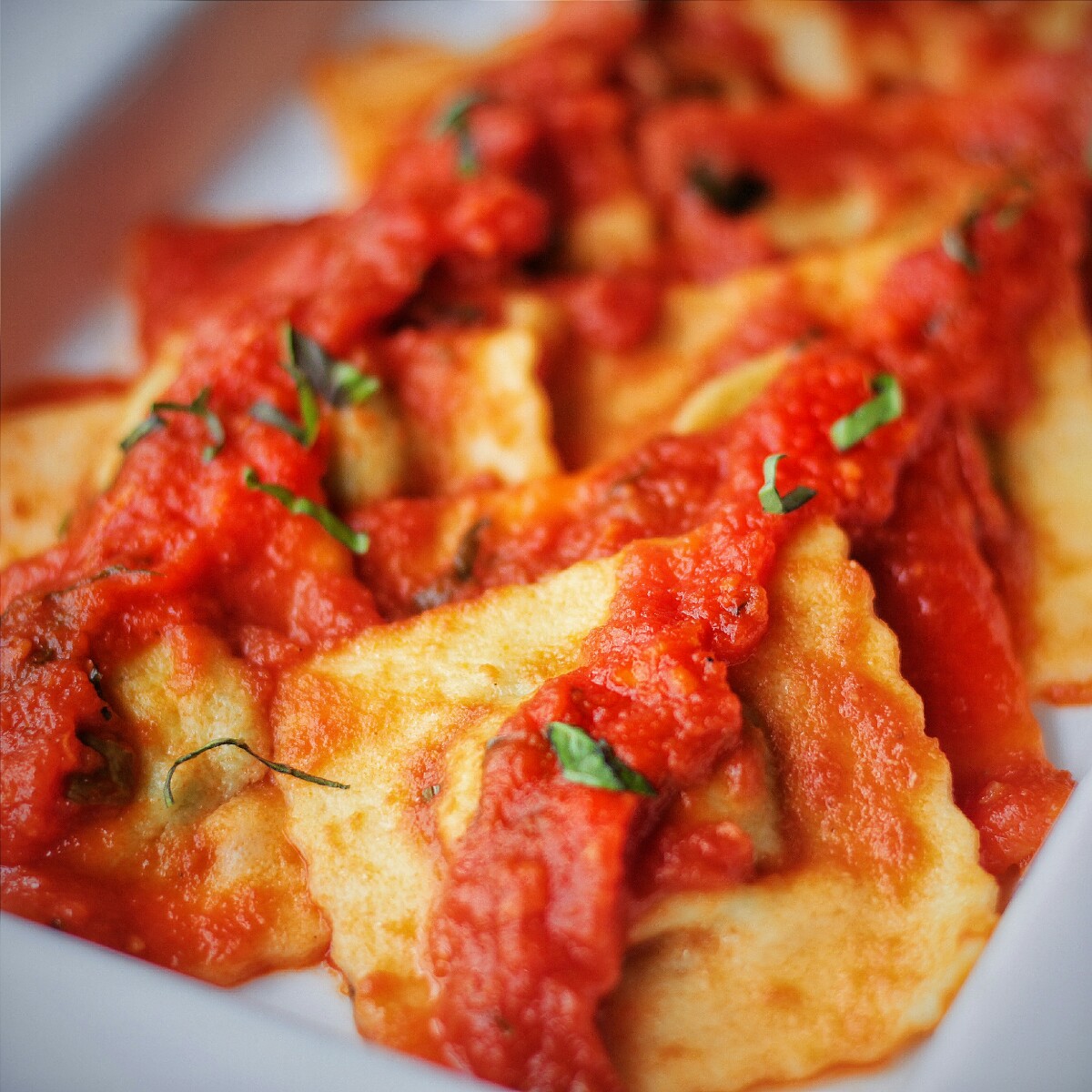 Pizza
For the pizza menu in this restaurant there are three sizes is small, medium and large. The pizza I have ordered in this article is medium size, so the price shown is only the price for medium size only.
Norvegese IDR 229K
For the pizza I ordered this is medium size which can be shared for more than 3 people. This pizza menu is served with mozzarella, cream and salmon. When this menu came to our table I see from the look of this pizza is very pretty with matching colors. To taste the salmon is very tasty and it does not taste salty.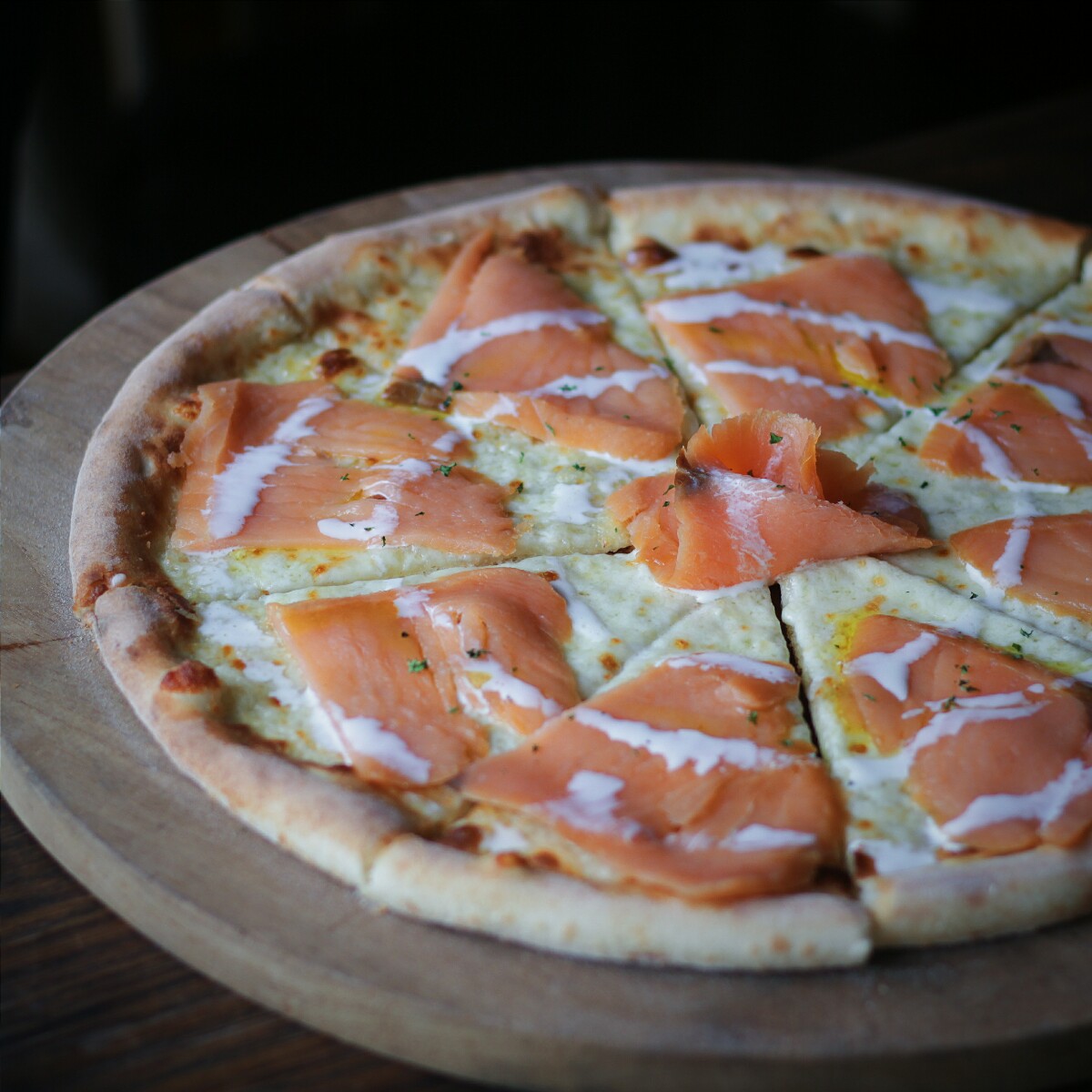 Imperiale IDR 109K
This menu served with tomato sauce, mozzarella and mushroom. Btw all the pizzas here are thin they are more thrilling for toppings. Although thin but the bread texture remains good. Its mushroom is delicious plus its tomato sauce makes me want to go back to this restaurant again.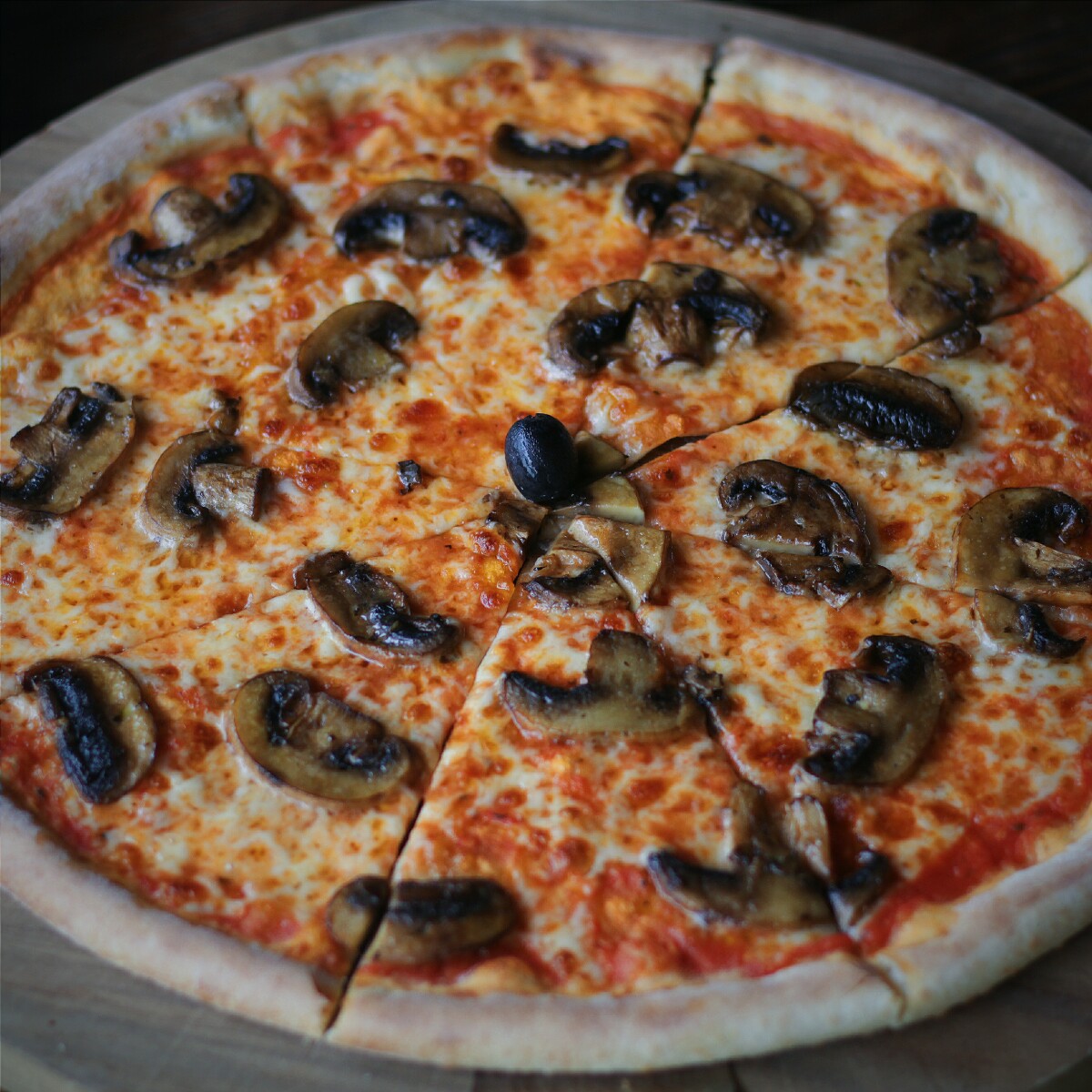 Pescatora IDR 189K
This pizza menu served with tomato sauce and mixed seafood. The seafood that is presented on this menu is clams and mussels. If you're a seafood lover will definitely like this menu. Recommended!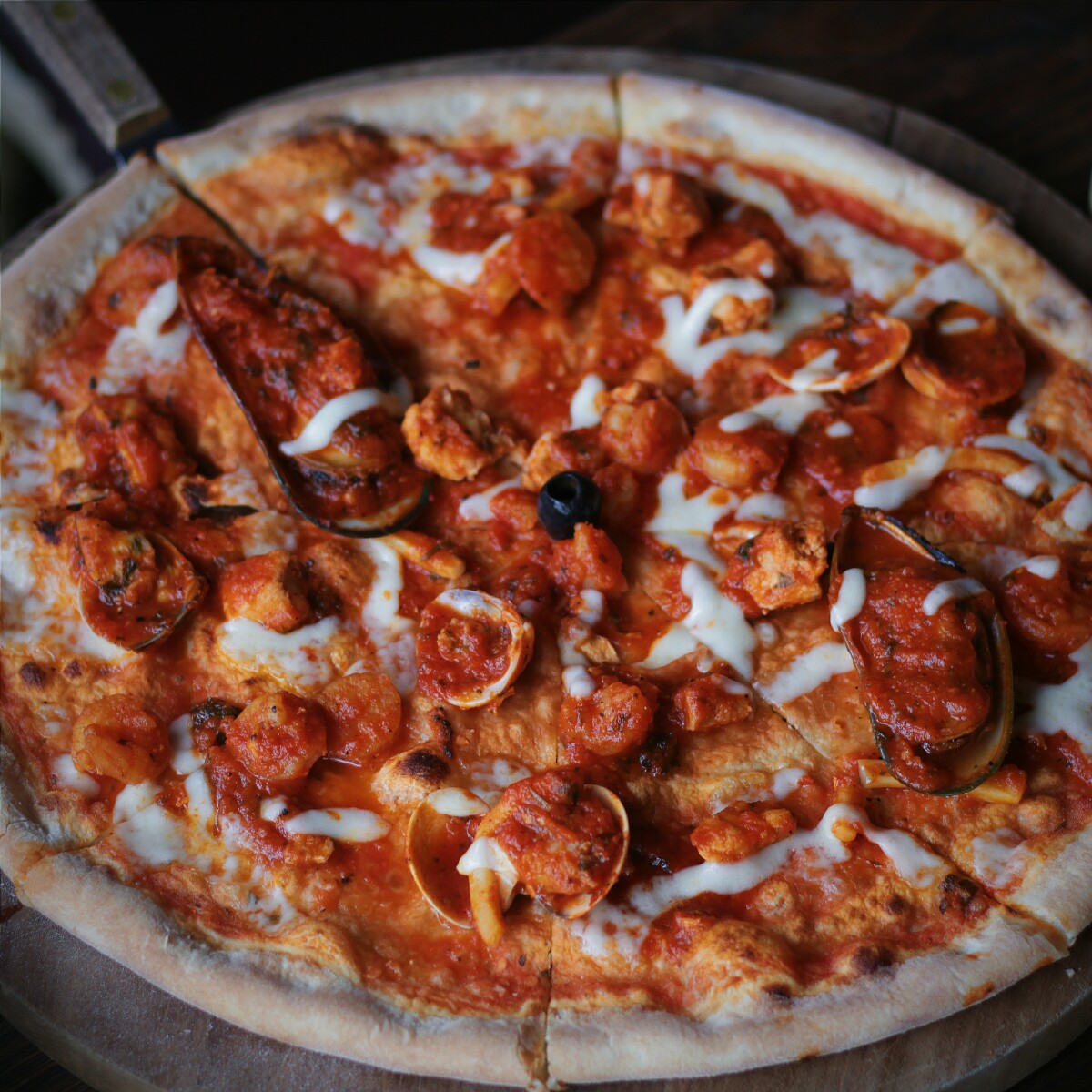 Galletto Arrosto IDR 149K
This menu served with tender roasted chicken with special herb, served with mesclun salad and slice of potato roasted. This menu you should try when it comes to this restaurant. When this menu came to our table the aroma instantly smelled making anyone hungry.
Dessert
Besides the appetizer and main course menu above Sopra Cafe Also provides a dessert menu that you must try! among others are: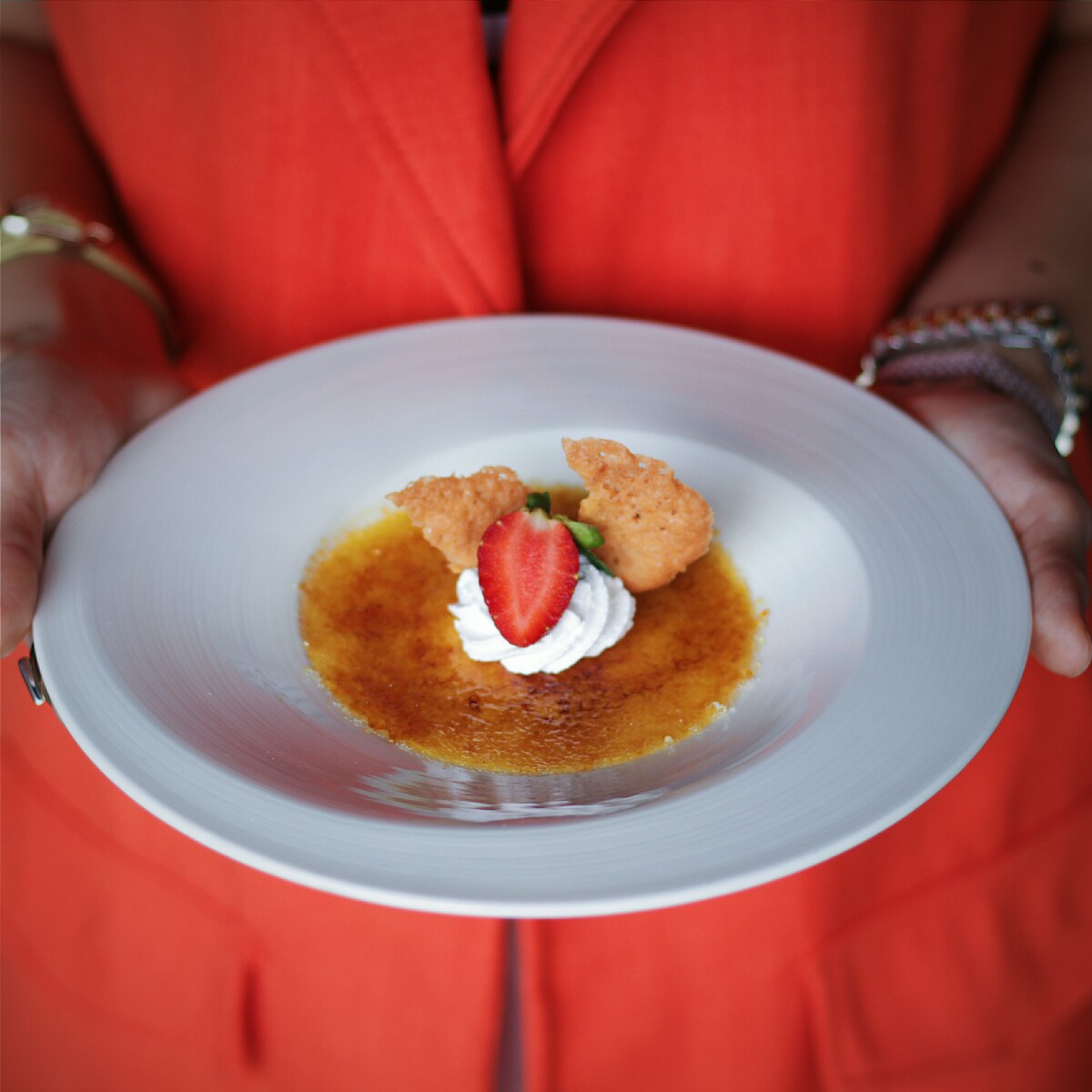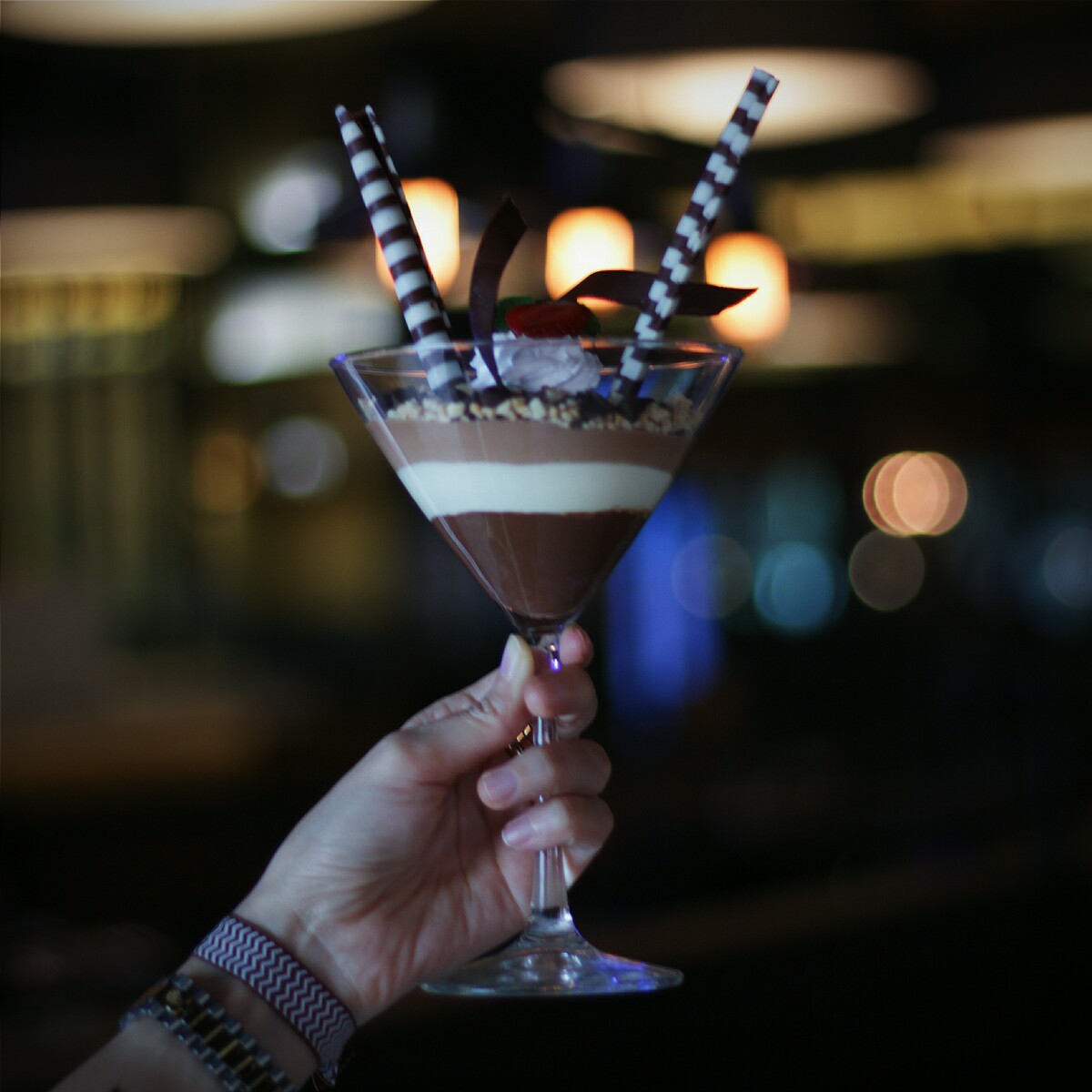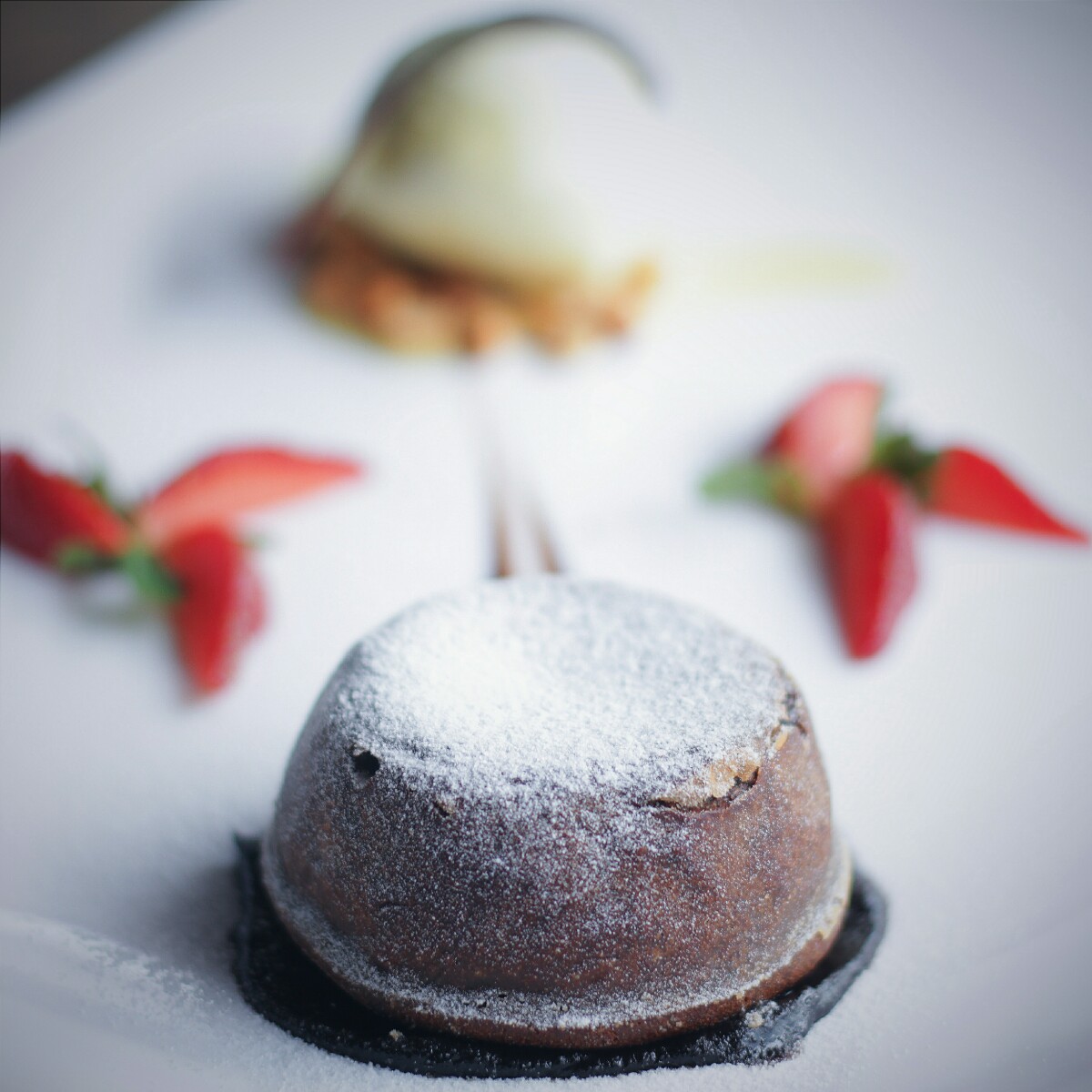 I highly recommend this restaurant to you guys! They have a very comfortable place with a very pretty interior. Other than that the food that this restaurant presents is also very delicious. I will come back to this restaurant because the taste of food is very good.
Thank you for coming in oury blog, finally i apologized if there any mistakes in the writing this blog. Don't forget to subscribe our blog. See you in the other food adventure with JajanBeken.
RATING
Ambience : Excellent
Taste : Excellent
Service : Excellent
Price :  Average
FACILITIES
Wifi : Yes
Plug : Yes
Dine in : Yes
Outdoor : Yes
Toilet : Yes
Parking: Yes
CONTACT
Address : 
 Street Gallery, Lantai 1, Jl. Metro Pondok Indah, Pondok Indah, Jakarta
Instagram @sopracafe
Zomato Sopra Cafe 
INFORMATION
Price : Average 400K  for two people (approx.) Cash and Cards accepted
MAP