So Happy my favorite shabu-shabu restaurant has opened new branch at south Jakarta area. MOMO PARADISE SENOPATI present to pamper your stomach with their excellent shabu-shabu. Their first branch in Indonesia is located at Pantai Indah Kapuk which is I also wrote it you can see by clicking here. On this second branch, their design look more elegant and comfortable.
Before we talk much about Momo Paradise Senopati I will tell you the origin of this restaurant. Momo Paradise arguably Asia's number 1 chain restaurant that serves authentic all you can eat shabu-shabu and sukiyaki. The first Momo Paradise was opened in Kabukicho. Then they have developed as all you can eat authentic shabu-shabu restaurant to provide delicious products.
As a result, they recognised as the most popular casual shabu-shabu restaurant in Tokyo and they are developing 22 restaurant in Japan. So guys from the story has been seen how this restaurant is very famous in its home country, and I also agree they have a very good quality in terms of F&B and service.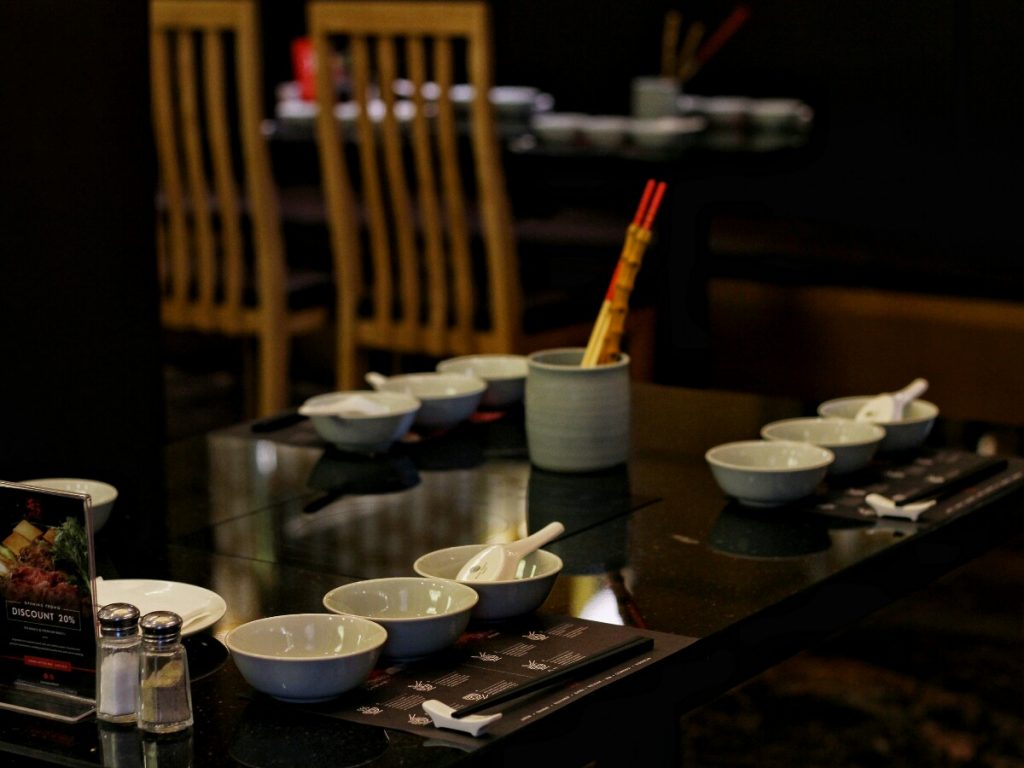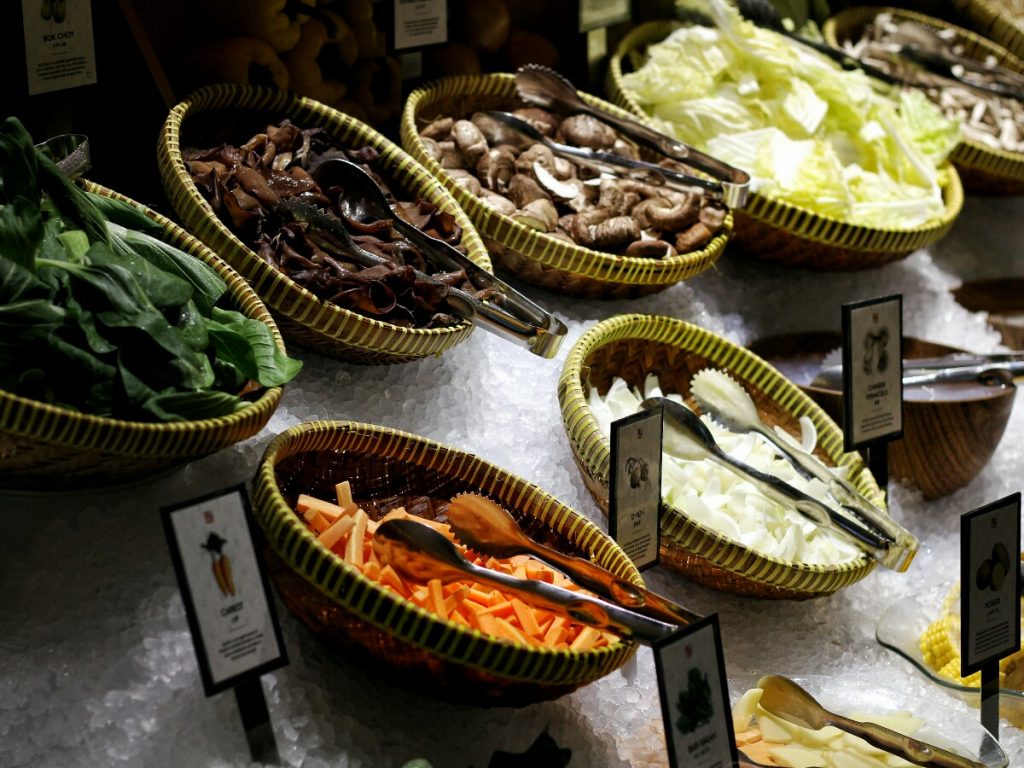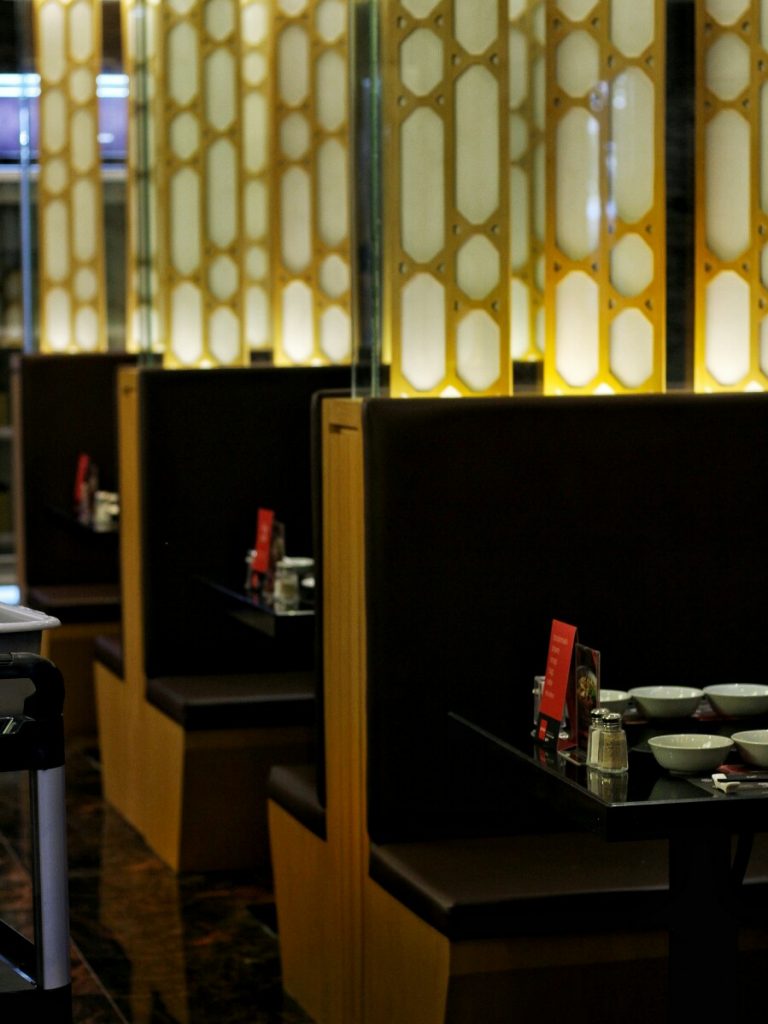 Best Family Shabu-Shabu Restaurant
As for the price of food started from IDR 190 K/person. The menu is very natural from the farm, all you can eat and drink including a very tasty ice cream and mochi. The highlights of Momo Paradise is they are not using MSG and flavoring in a soup and the sauce. It's perfect for you with the people you love to eat here with excellent quality and affordable price.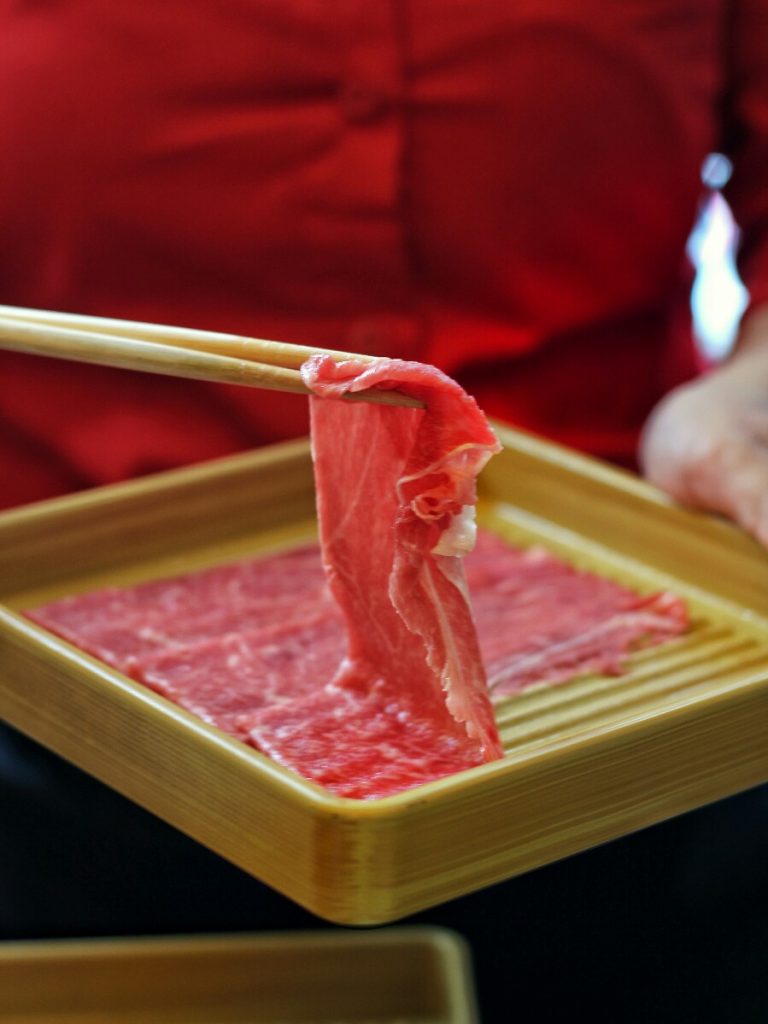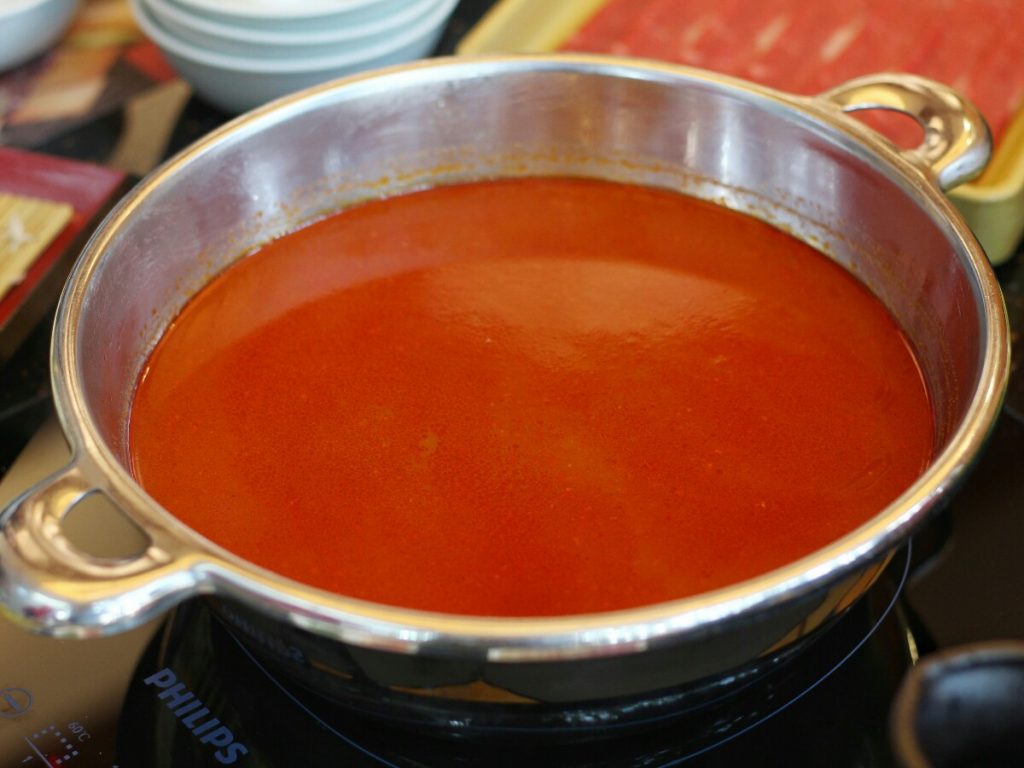 Momo Paradise All You Can Eat Shabu-Shabu
Yess, as we know it, now a lot of shabu-shabu restaurants in Jakarta but not many also have a distinctive taste that makes consumers to come back again. And Momo Paradise  always makes me reason to come back here with all its food dishes.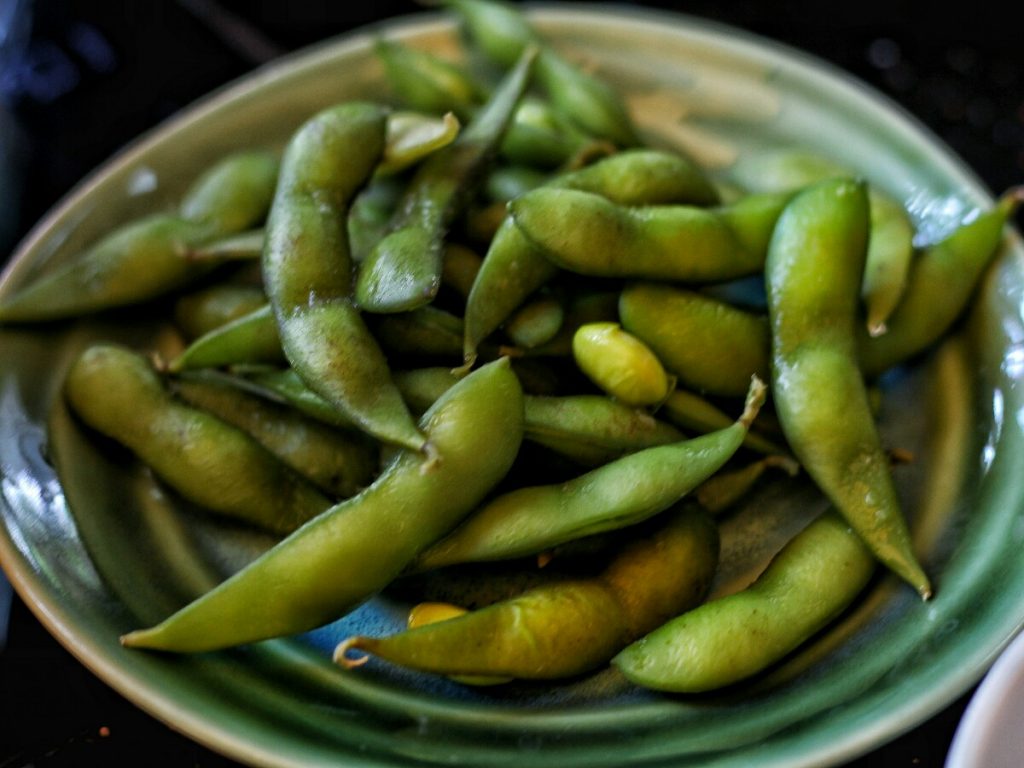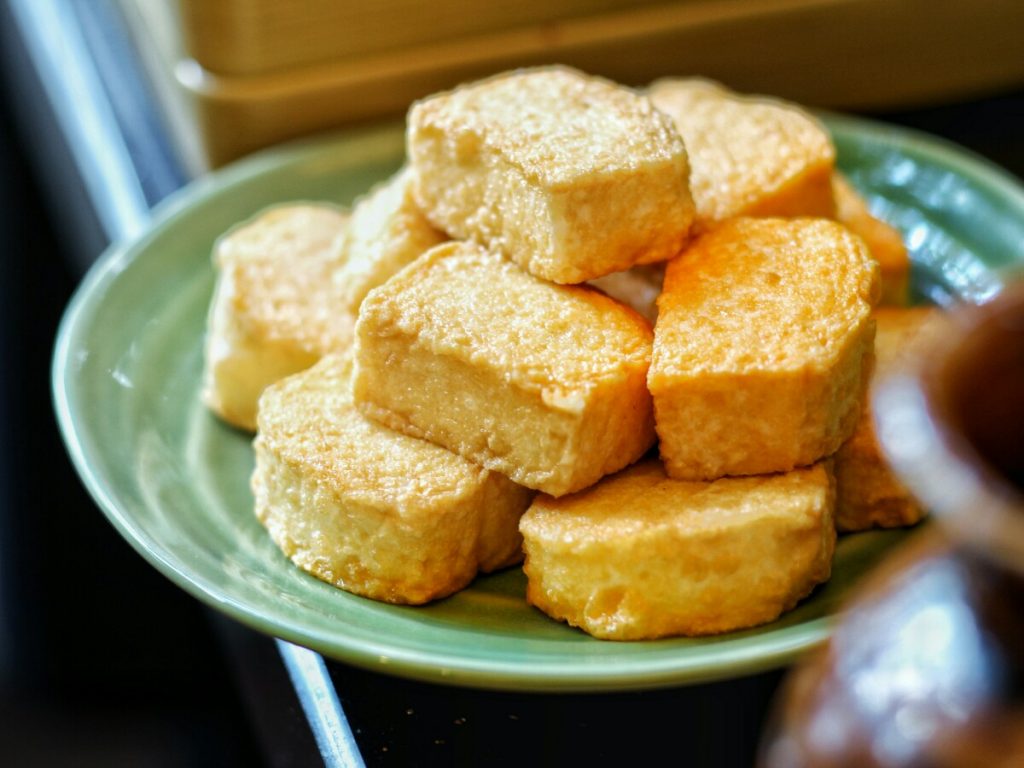 Momo Paradise Vegetable Selection
Because Momo Paradise is very concerned about the health of the customer, they provide a variety of vegetables were very fresh. The vegetables are very complete from the typical origin of Japanese until the usual vegetables we eat.
Among others, these vegetables are Napa cabbage, Bok choi, Carrot, Potato, Kabocha, King oyster mushroom, Enoki mushroom, Bell pepper, Nira Chive, Bean Sprout, Tomato, Daikon, Gobo, Tofu, Shirataki, Pho noodle.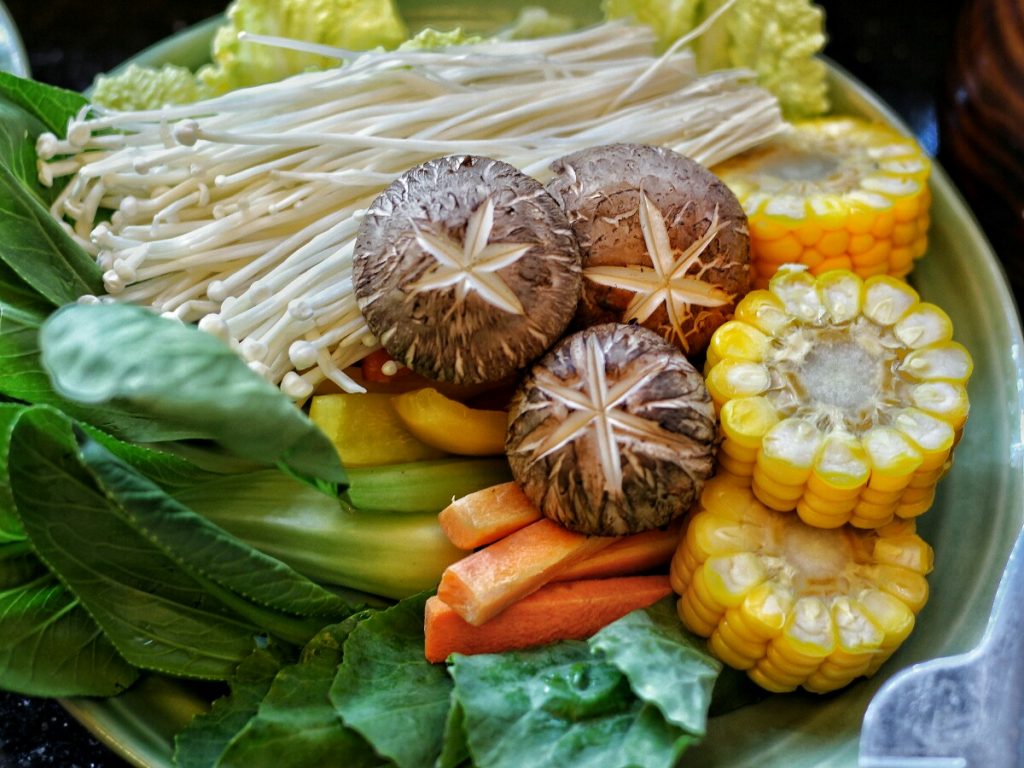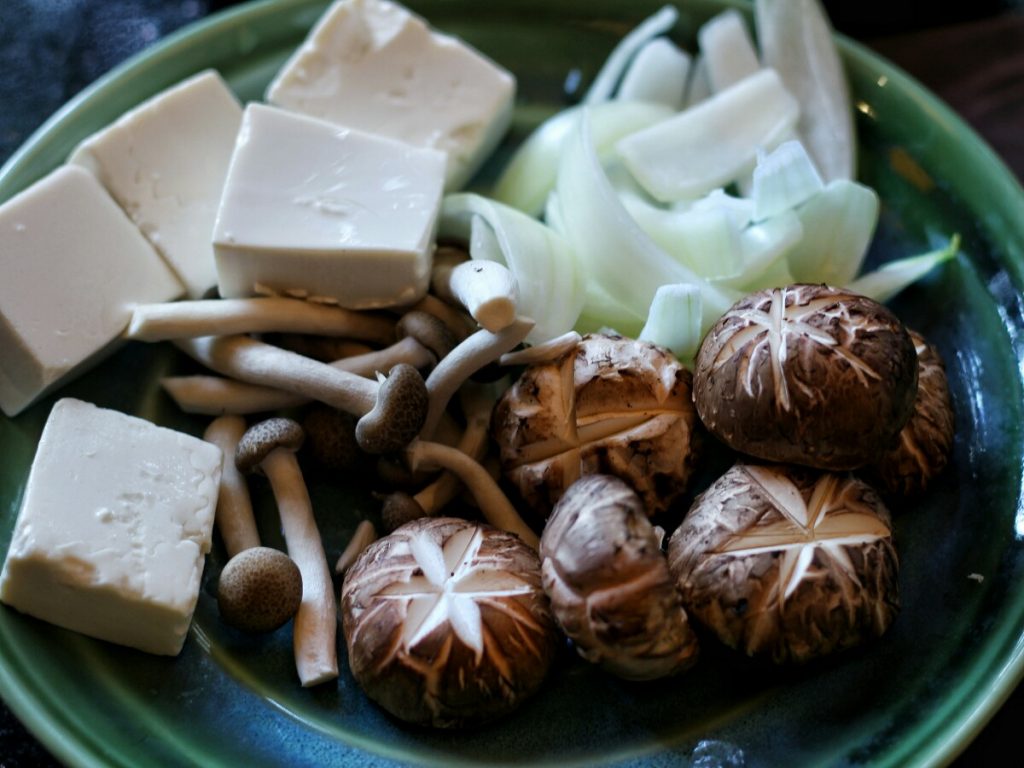 Momo Paradise Noodle Selection
For the choice of noodles there are two types is ramen and udon. Yess this is carb which will make you full quickly. And this noodle dish is included in any AYCE package. I really like their udon because it has a very chewy texture and also easy to cut. I really like to boil this udon on sukiyaki broth.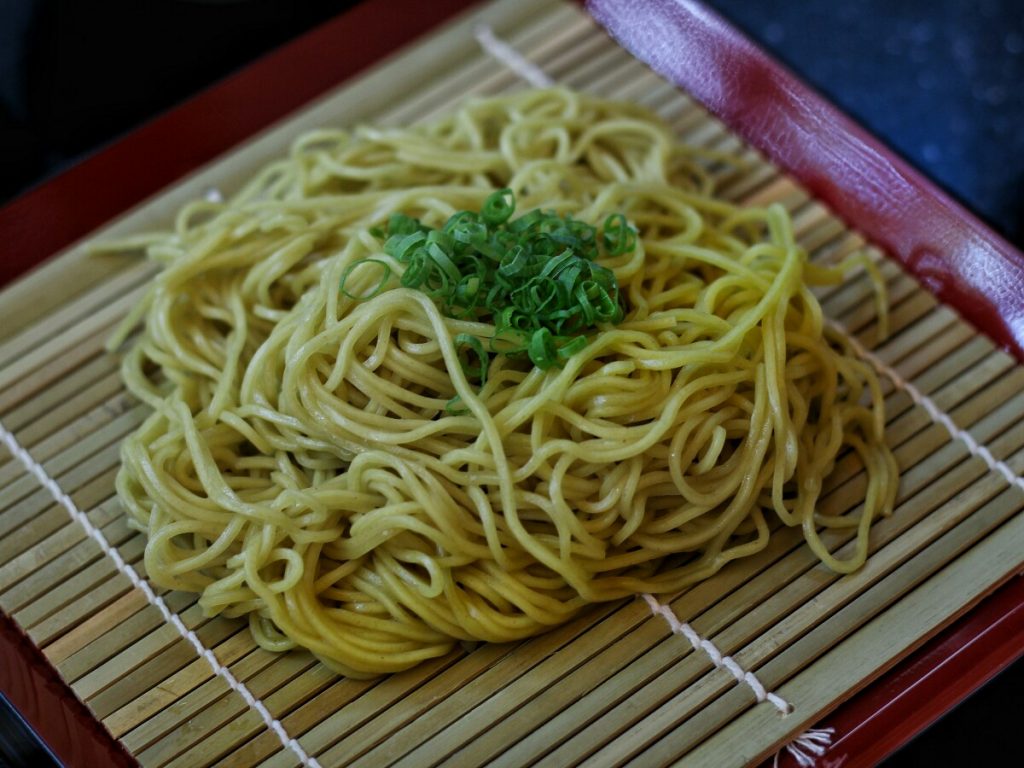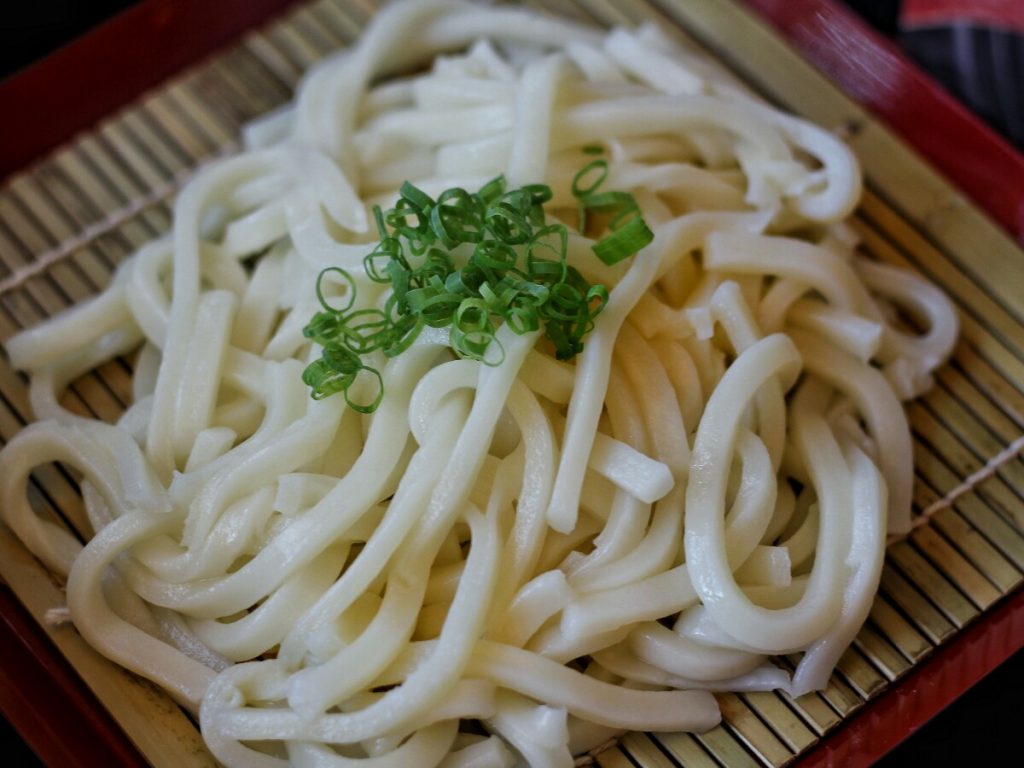 Momo Paradise Beef Selection
Momo Paradise has 5 choices of types of meat you can eat guys! US Short Plate, Wagyu Chuck Eyeroll, Wagyu Brisket, US Chuck Eyeroll, and Tongue. All beef is imported to get excellent quality. And that I know supplied by one of the most trusted food supplier in Indonesia guys. And proven! the beef they provide is very fresh, tender and so juicy. What is your favorite beef here? Wagyu chuck eyeroll and wagyu brisket.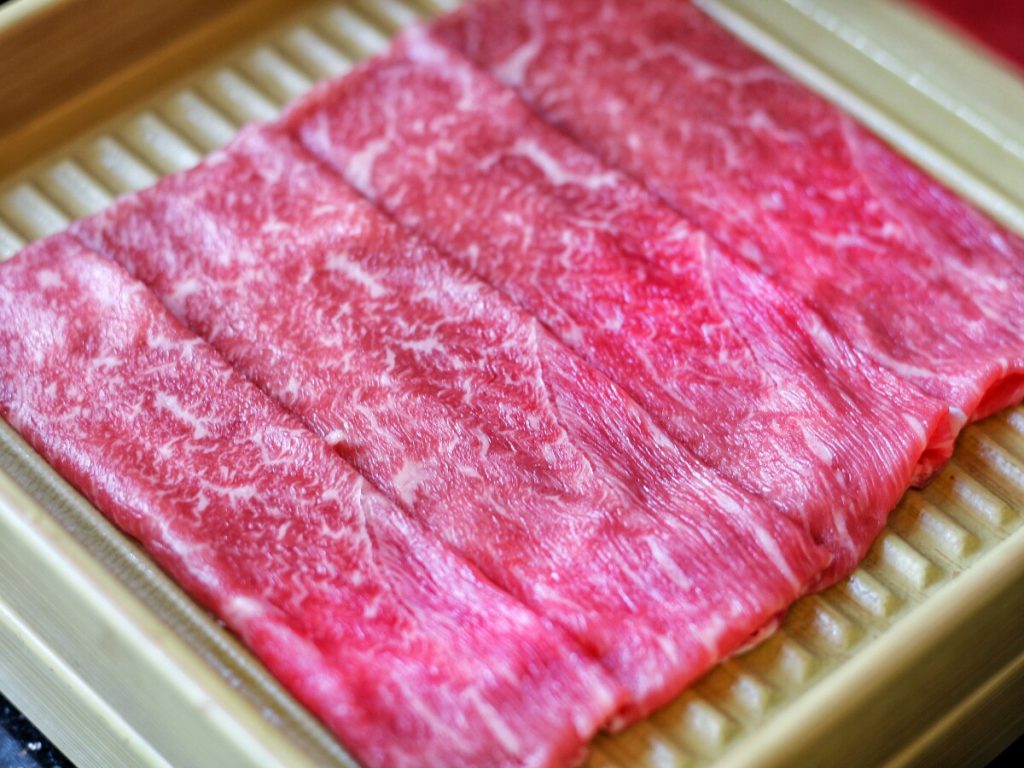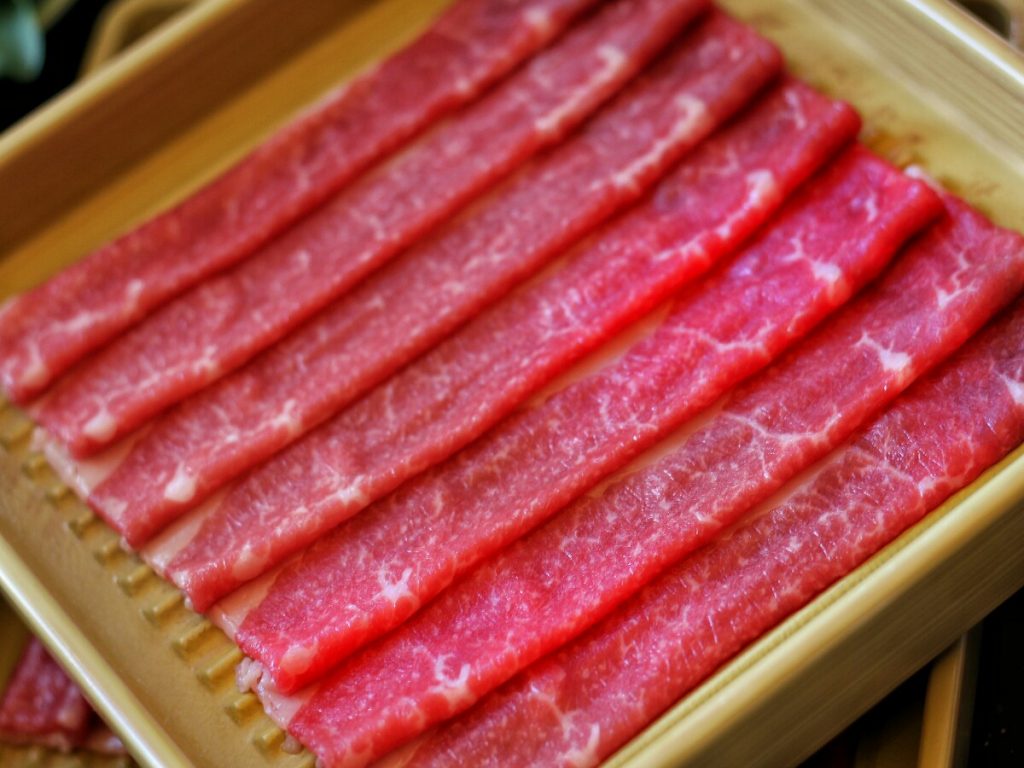 Momo Paradise Sauce Selection
For dipping sauce they have 3 choices is goma,  miso, and ponzu. Because I like spicy so I choose miso to be my dipping sauce as always. For goma it feels also a bit nutty and fonzu has a very light taste.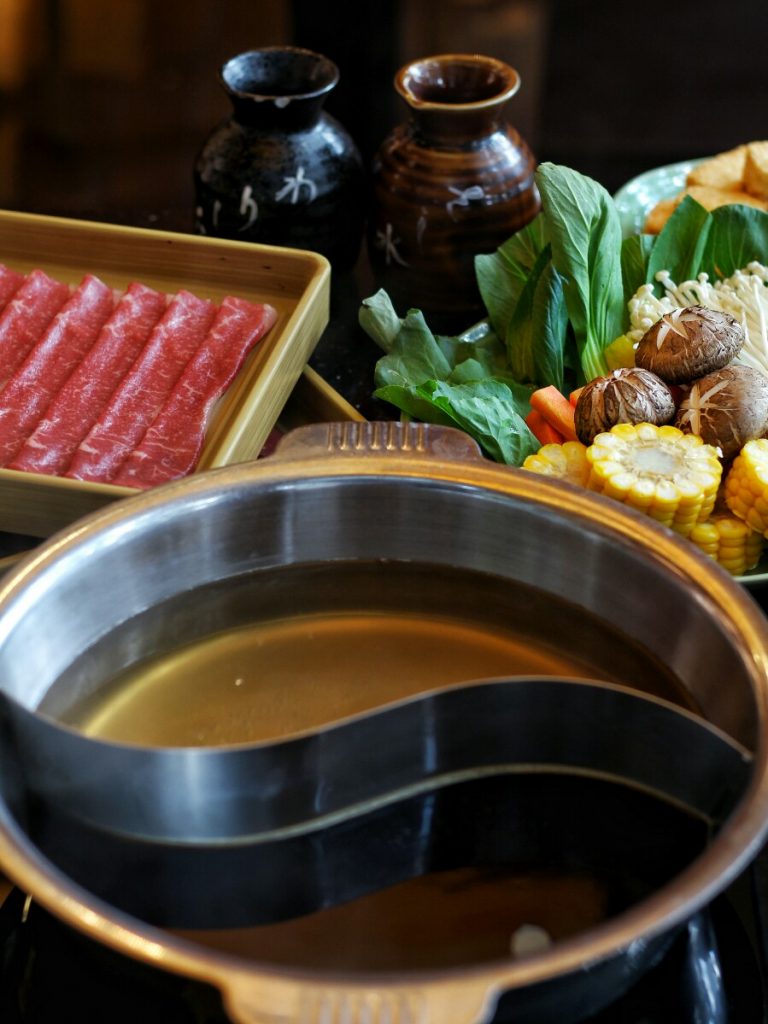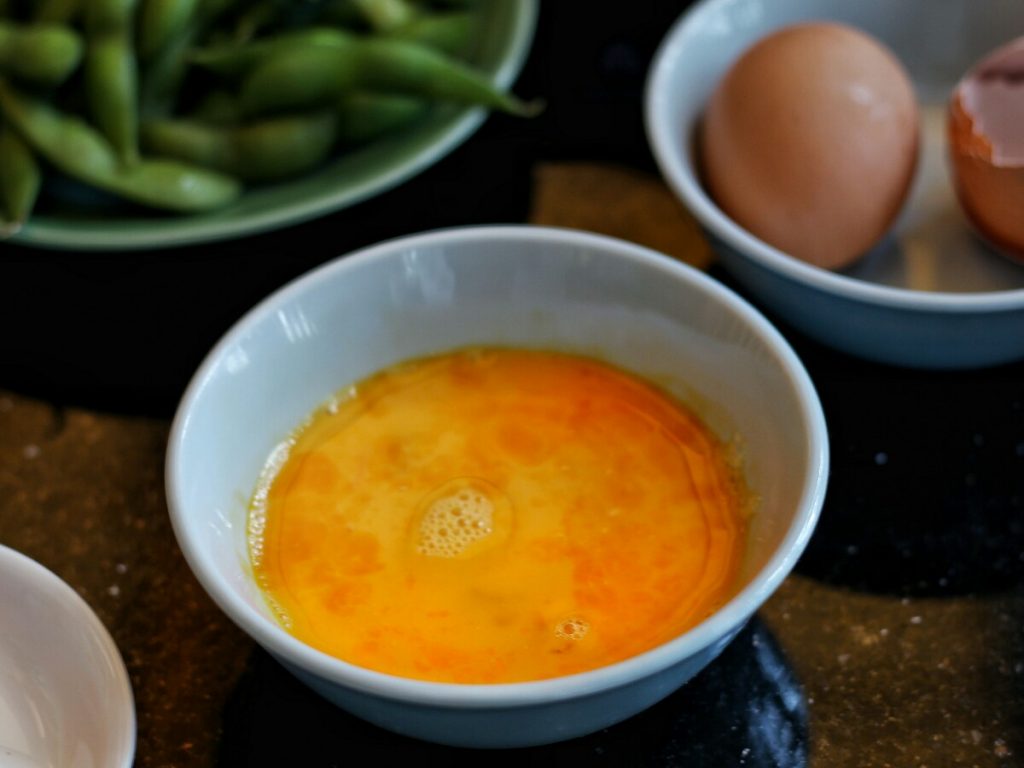 MoMo Paradise Sukiyaki
Momo Paradise sukiyaki style is to simmer ingredients and then to eat. They use specially made sukiyaki stock with the flavour of giant kelp and chicken broth. Enjoy sukiyaki by dipping into the kokumi egg, which has a well-balanced umami and richness. This soup will be served with fresh egg dipping.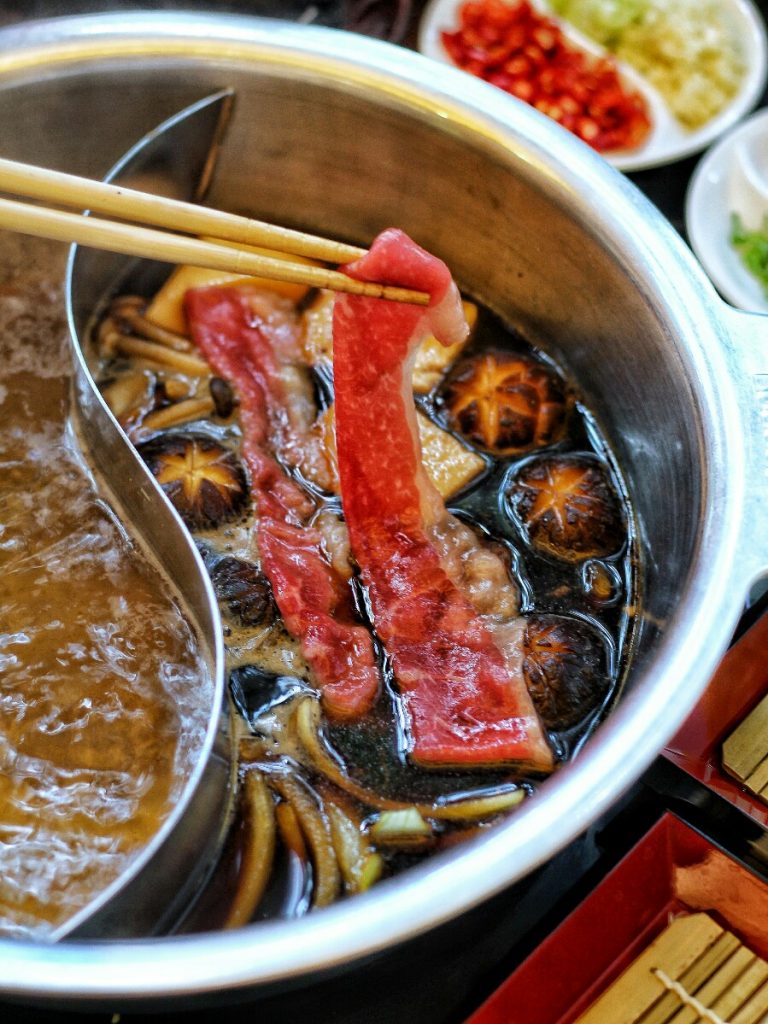 Momo Paradise Spicy Miso Soup
Made with genuine kimchi base, spicy miso and several kinds of vegetable of vegetable extracts. I really like this soup they used original miso sauce with a special richness and flavour made from miso, gochujang flavour oil and ground sesame and etc. This soup will be served with kara miso sauce.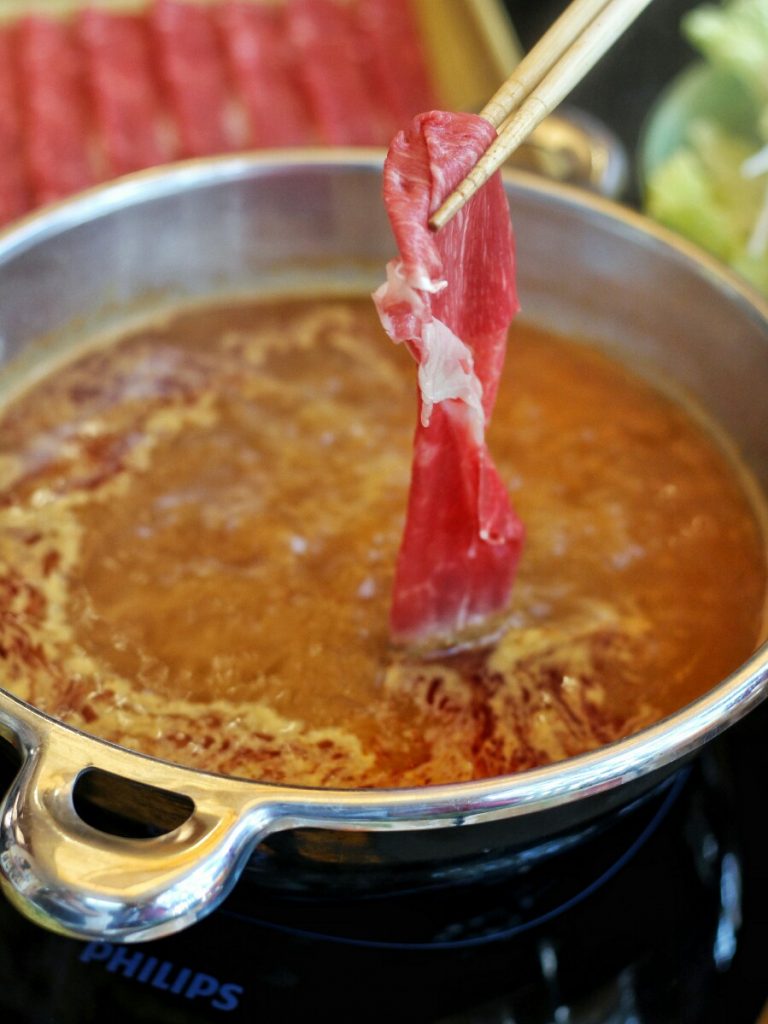 Momo Paradise Original Soup
Original soup base using the umami from kombu, celery, onion, carrot, shiitake mushroom and other vegetable to make a light soup that's rich in flavour. This soup will be served with ponzu sauce and gomadare.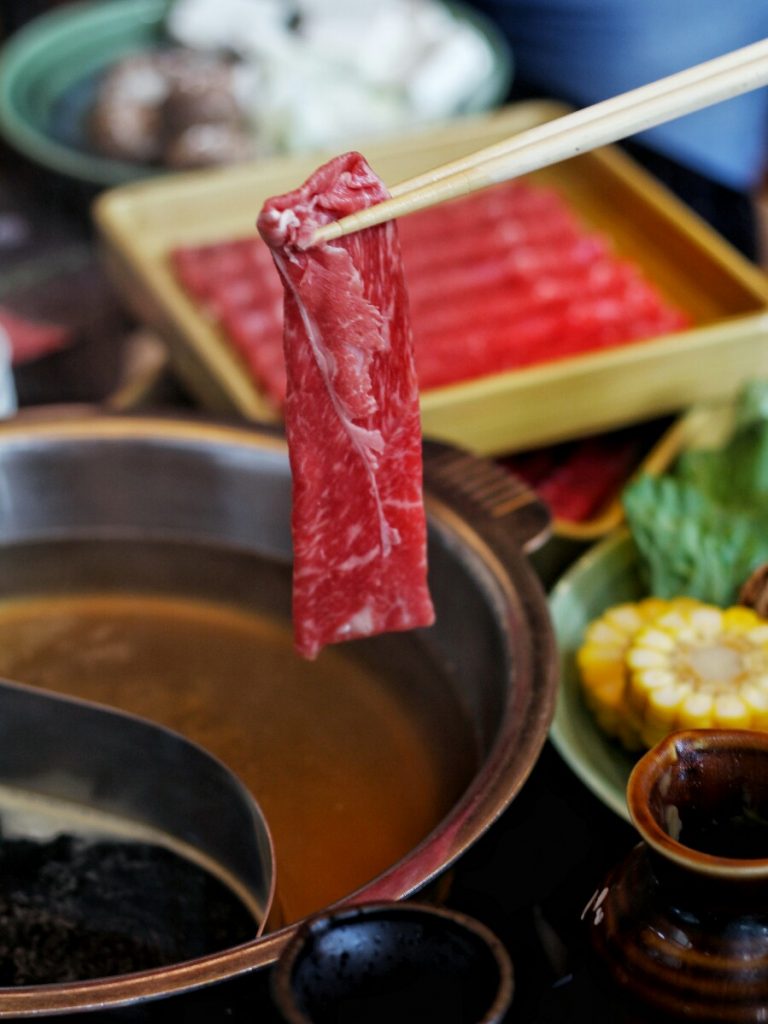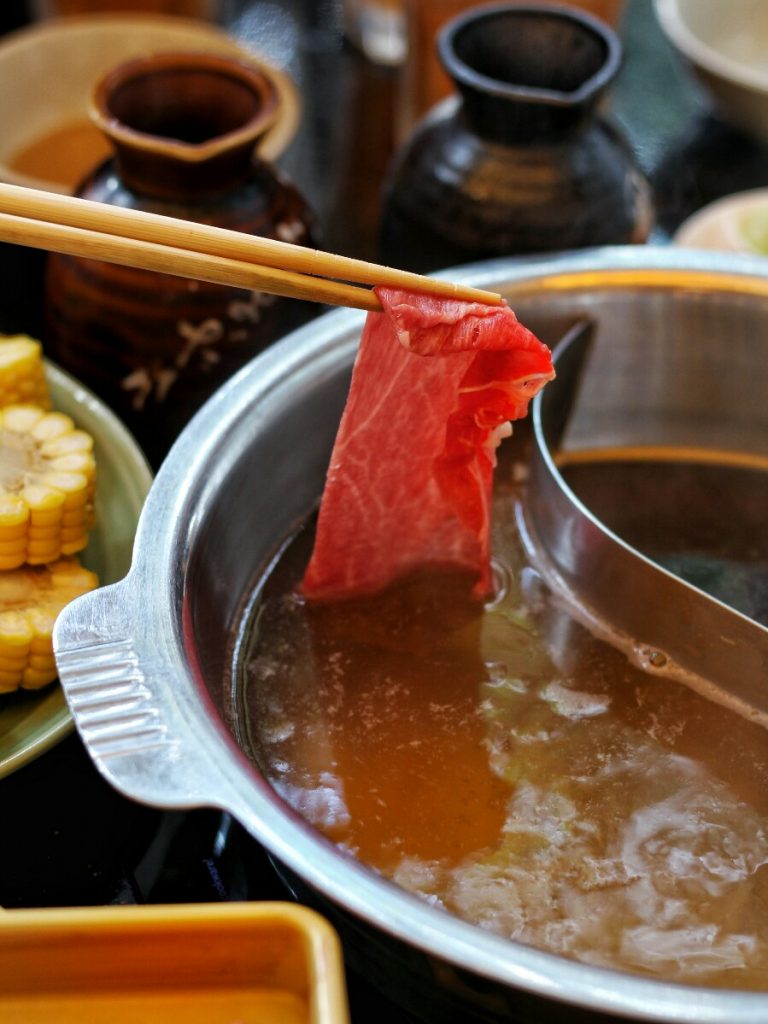 Noted:
All you can eat is 90 minutes period. They have lunch and dinner set. Lunch set (11AM until 4PM) valid on weekdays only, Holidays excluded and Dinner set applies all day on Weekend and Holidays. There are US Beef Package, Wagyu Package and Premium wagyu package. You may choose from the following soups shabu-shabu, sukiyaki, mushroom or mixed of two.
Finally I close my review and don't forget to follow our culinary journey in this blog, Instagram, Youtube and Facebook. Please apologize if there is something missing in writing or menu explanation. We open for critics and comment. See you in another culinary journey with Jajanbeken!
RATING
Taste : Excellent
Service : Excellent
Price :  Average 
FACILITIES
Wifi : Yes
Plug : Yes
Dine in : Yes
Outdoor : No
Toilet : Yes
Parking: Yes
 CONTACT
Address : Jalan Senopati Raya No. 92, RT.7/RW.3, Selong, Kebayoran Baru, Jakarta Selatan, Daerah Khusus Ibukota Jakarta 12110
Telp :   0812-8888-647
Instagram @momoparadiseid
INFORMATION
Open hour:  10.00 – 23.00 WIB
Price : Rp450.000 for two people (approx.)
Dresscode : Smart Casual.
MAP