Wondertable under Humax group as Holding Company, one of the Japanese restaurant operator with the restaurant name Momo Paradise. Already has many branches in different countries such as in Asia and the US, now opened new premises were 68th in Indonesia. Momo Paradise Restaurant has been successful in various countries besides the US and Asia, among others in Japan, Taiwan, Thailand, China, Vietnam and Cambodia.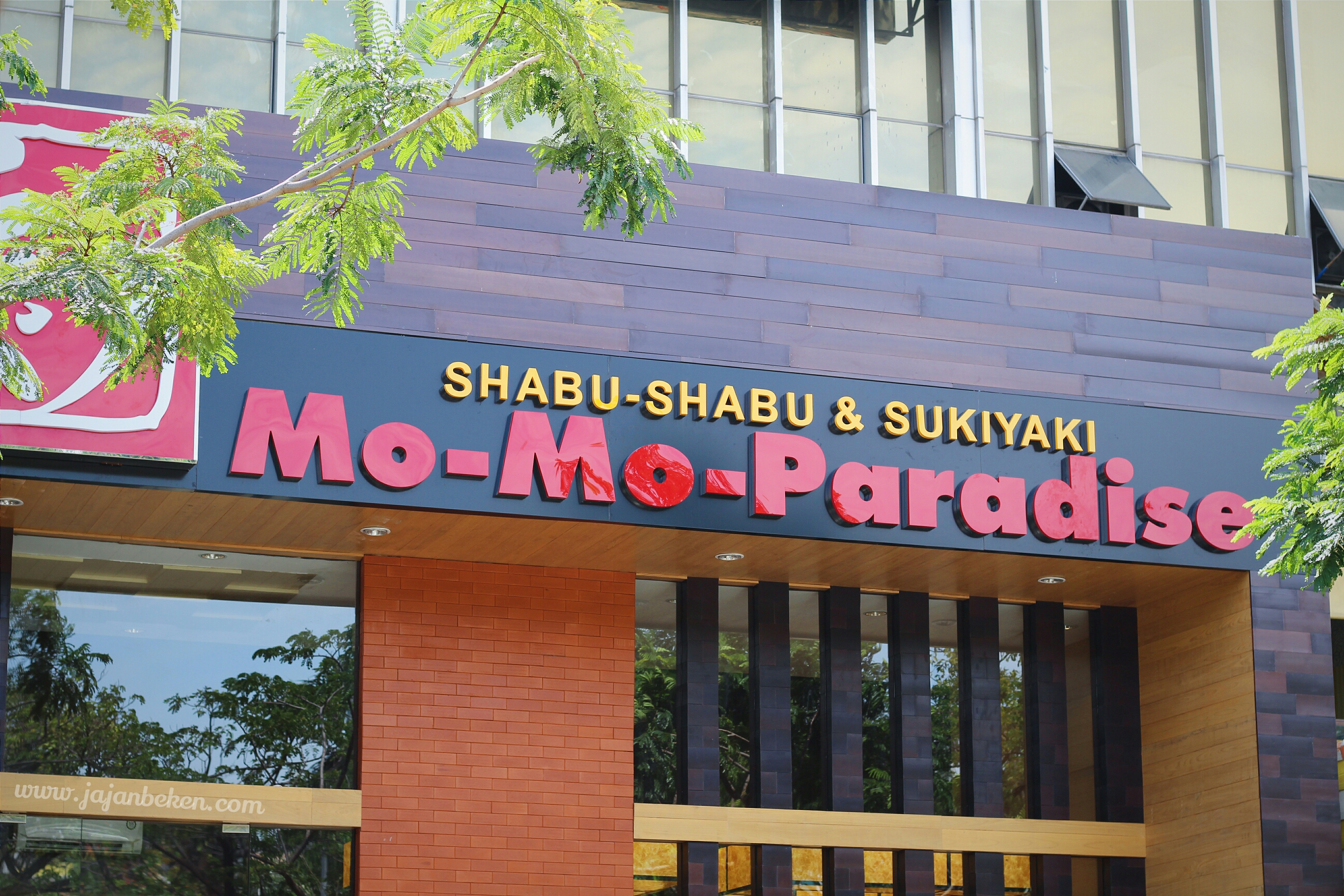 Momo Paradise for the first time present in Jakarta, located in the area Bukit Golf Mediterania Pantai Indah Kapuk, North Jakarta. This restaurant makes the restaurant Shabu Shabu all you can eat, all you drink. Their menu such as sukiyaki which is directly handled by the Japanese.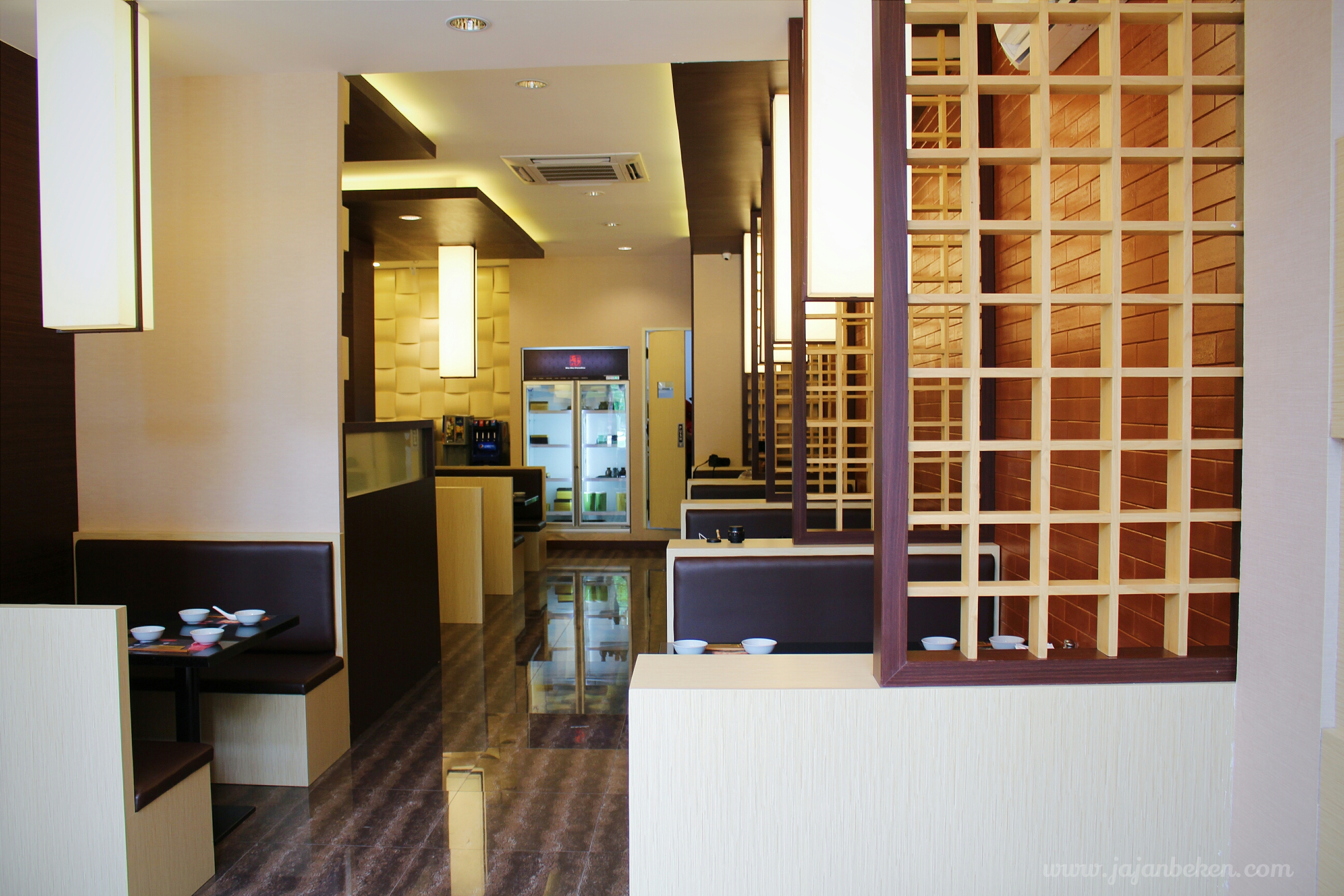 As for the price of food in this restaurant started from IDR 190 K/person for dinner. The menu is very natural from the farm, all you can eat and drink including a very tasty ice cream and mochi. The highlights of Momo Paradise is they are not using MSG and flavoring in a soup and the sauce.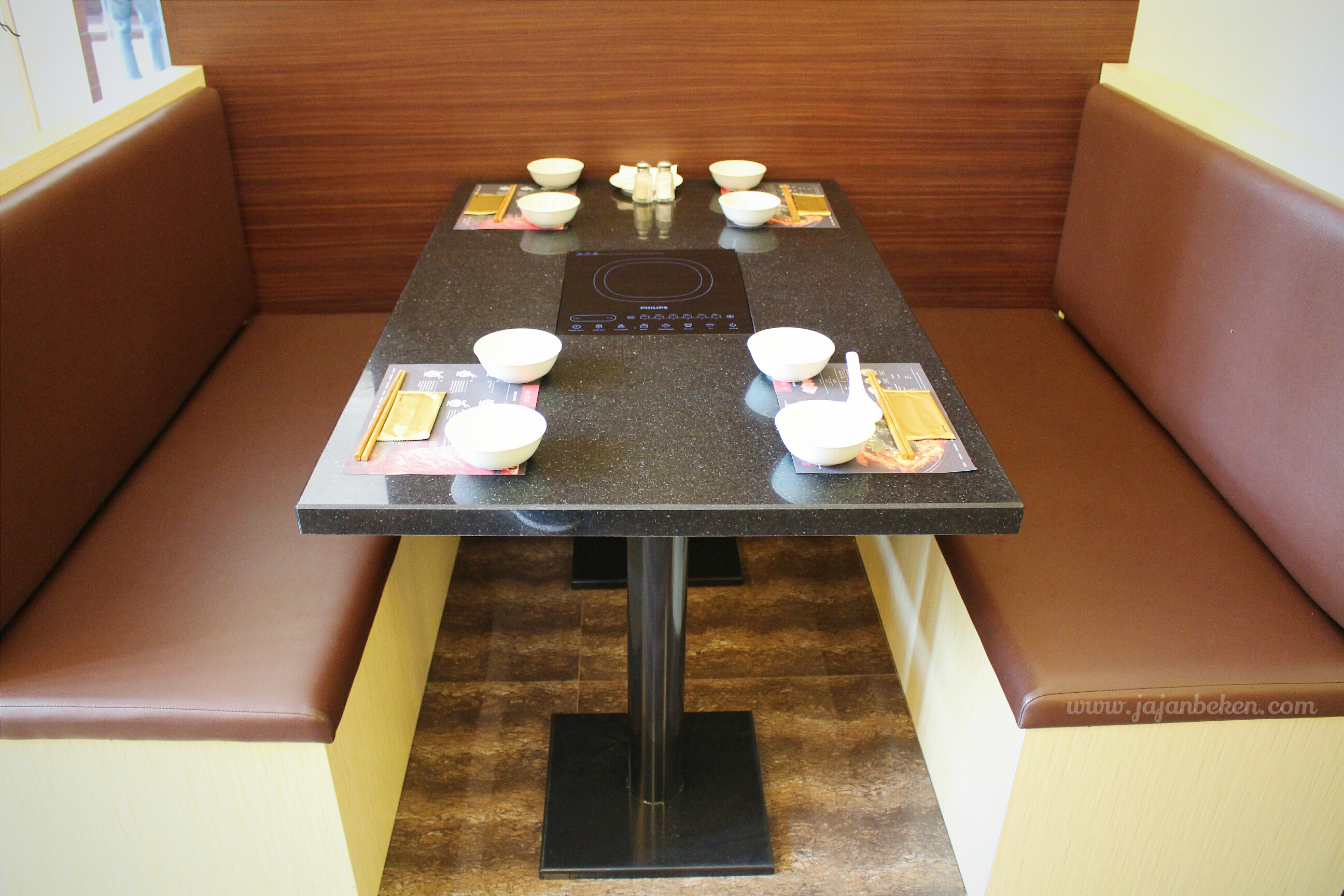 On this occasion I would like to invite you and see my experience to try some menu in this restaurant. As already explained, this restaurant is located in Pantai Indah Kapuk, as we know that this area has become a culinary destination for a lot of restaurants are located in that areas. But that does not diminish the appeal of this restaurant look at the soft opening of the restaurant on 23 January 2017 yesterday many visitors coming to enjoy a menu that is served Momo Paradise restaurant.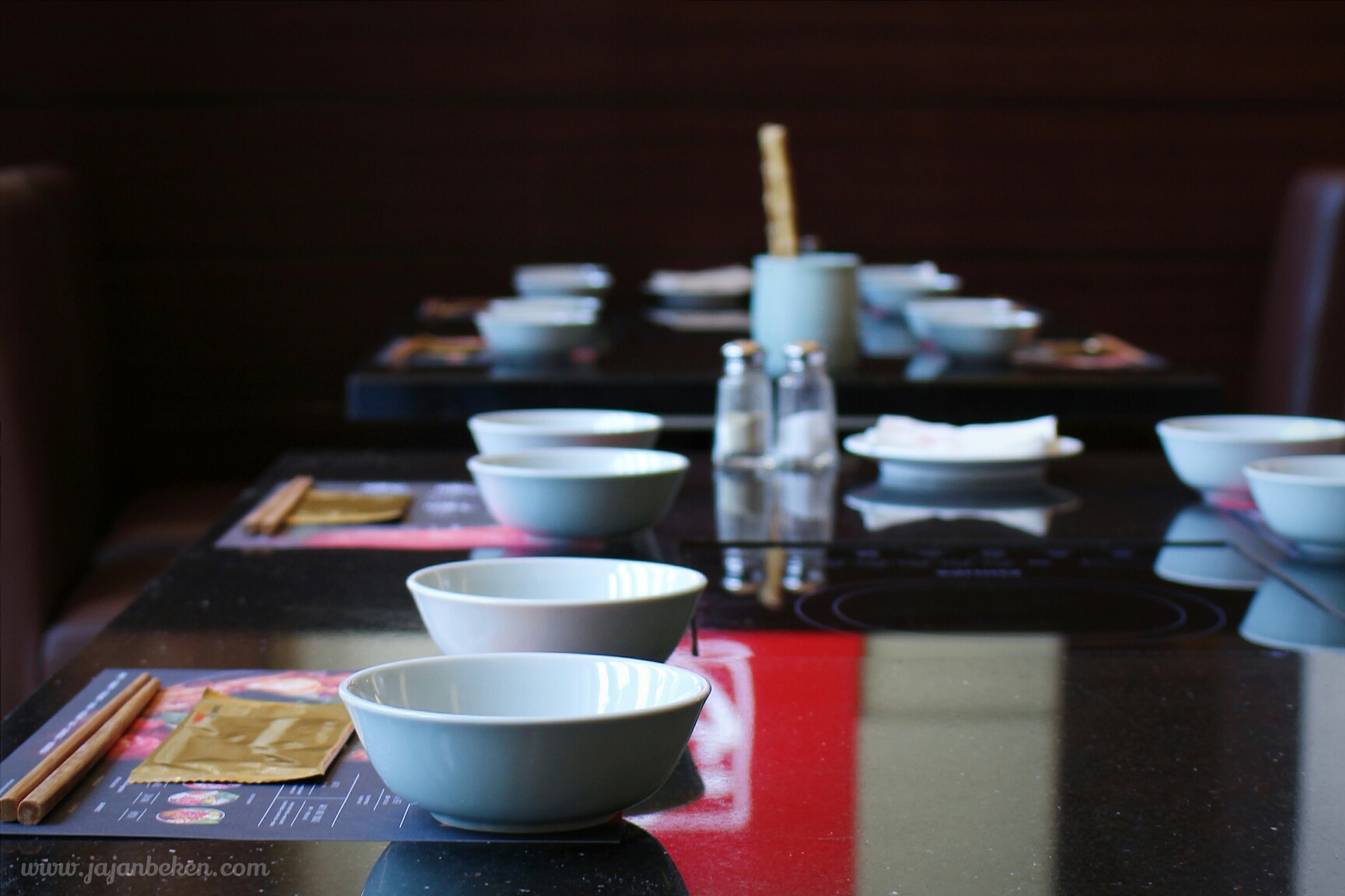 Vegetable Market Momo Paradise
Because the restaurant is very concerned about the health of the customer, they provide a variety of vegetables were very fresh. The vegetables are very complete from the typical origin of Japanese until the usual vegetables we eat.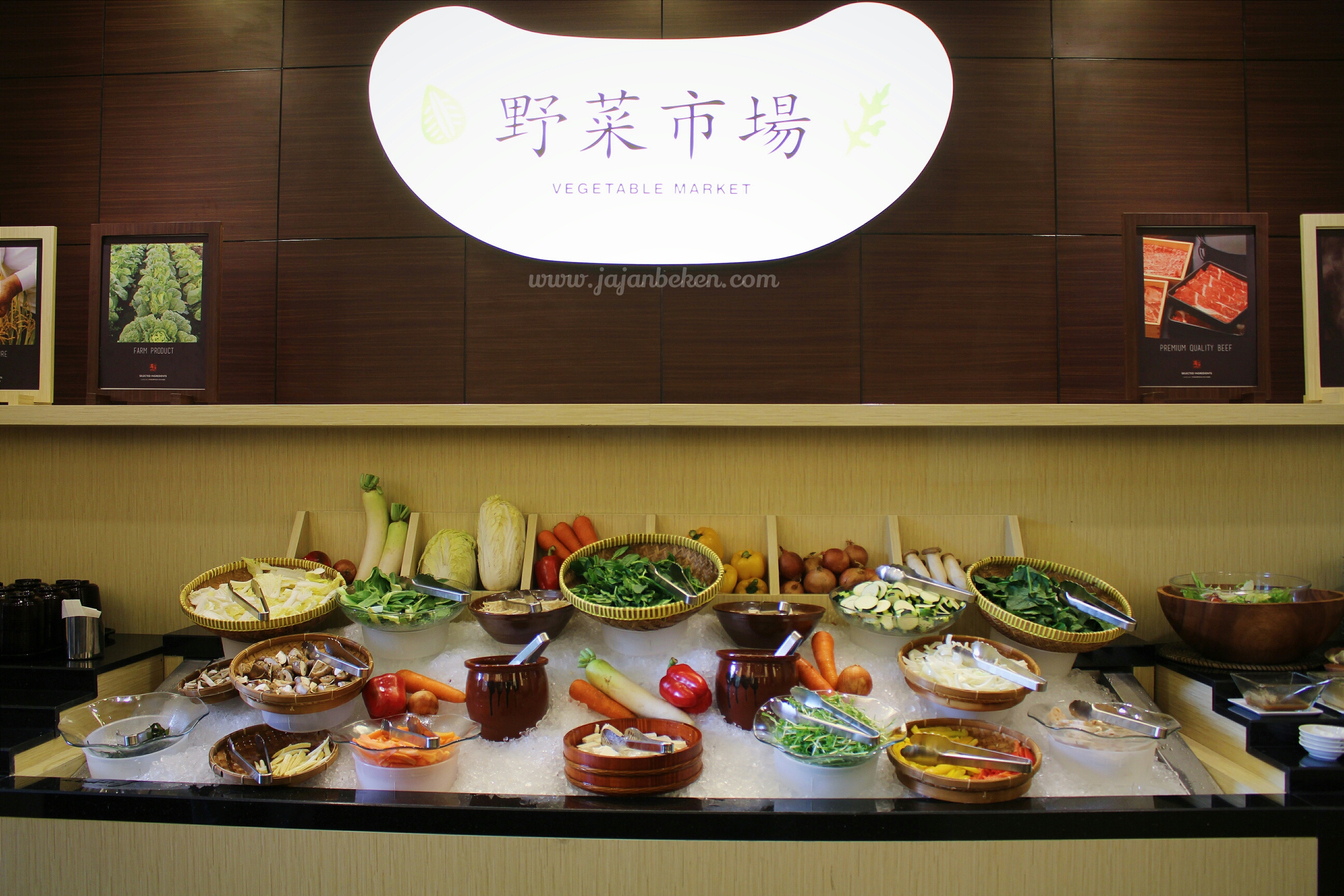 Among others, these vegetables are Napa cabbage, Bok choi, Carrot, Potato, Kabocha, King oyster mushroom, Enoki mushroom, Bell pepper, Nira Chive, Bean Sprout, Tomato, Daikon, Gobo, Tofu, Shirataki, Pho noodle.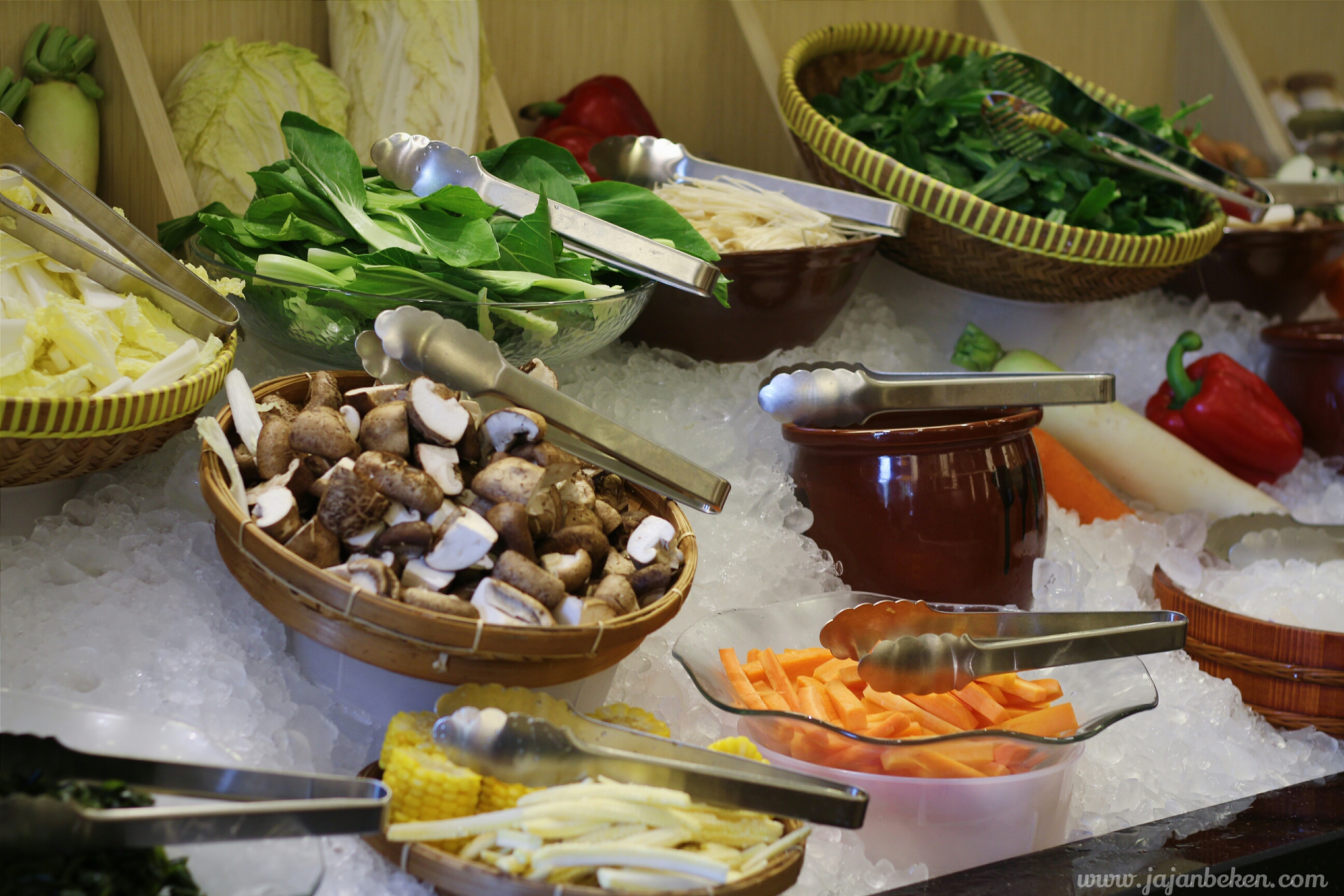 And all this you just pick yourself according your needs if you have trouble or want to ask something about this market vegetable you can ask all the waiters here because its all been given knowledge about this.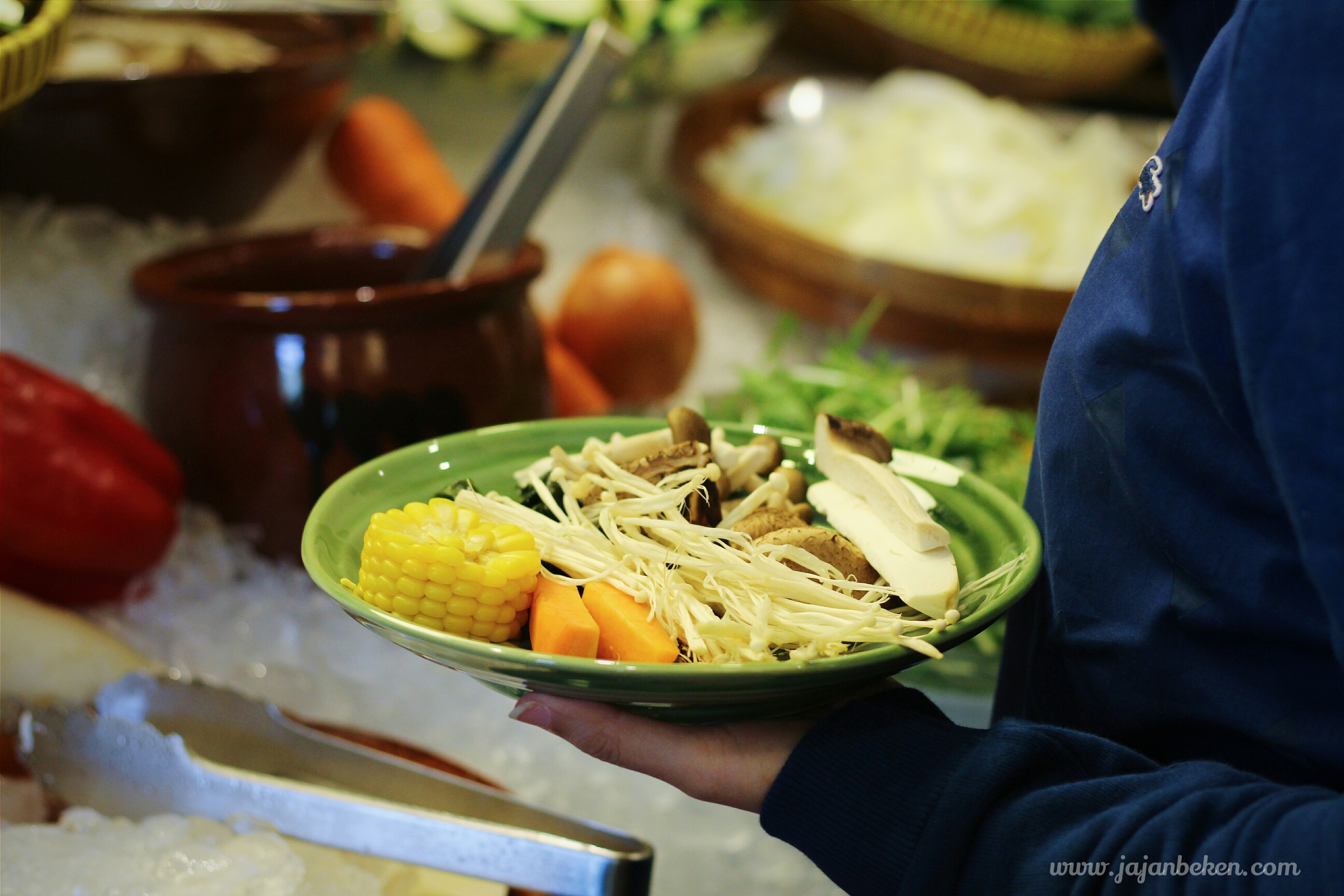 Beef Wagyu
Now we try the signature menu of this restaurant, Momo Paradise has a standard piece of meat was very juicy and thick double compared to other similar restaurants. Therefore you will feel the joy of the thickness of the meat is tender and juicy.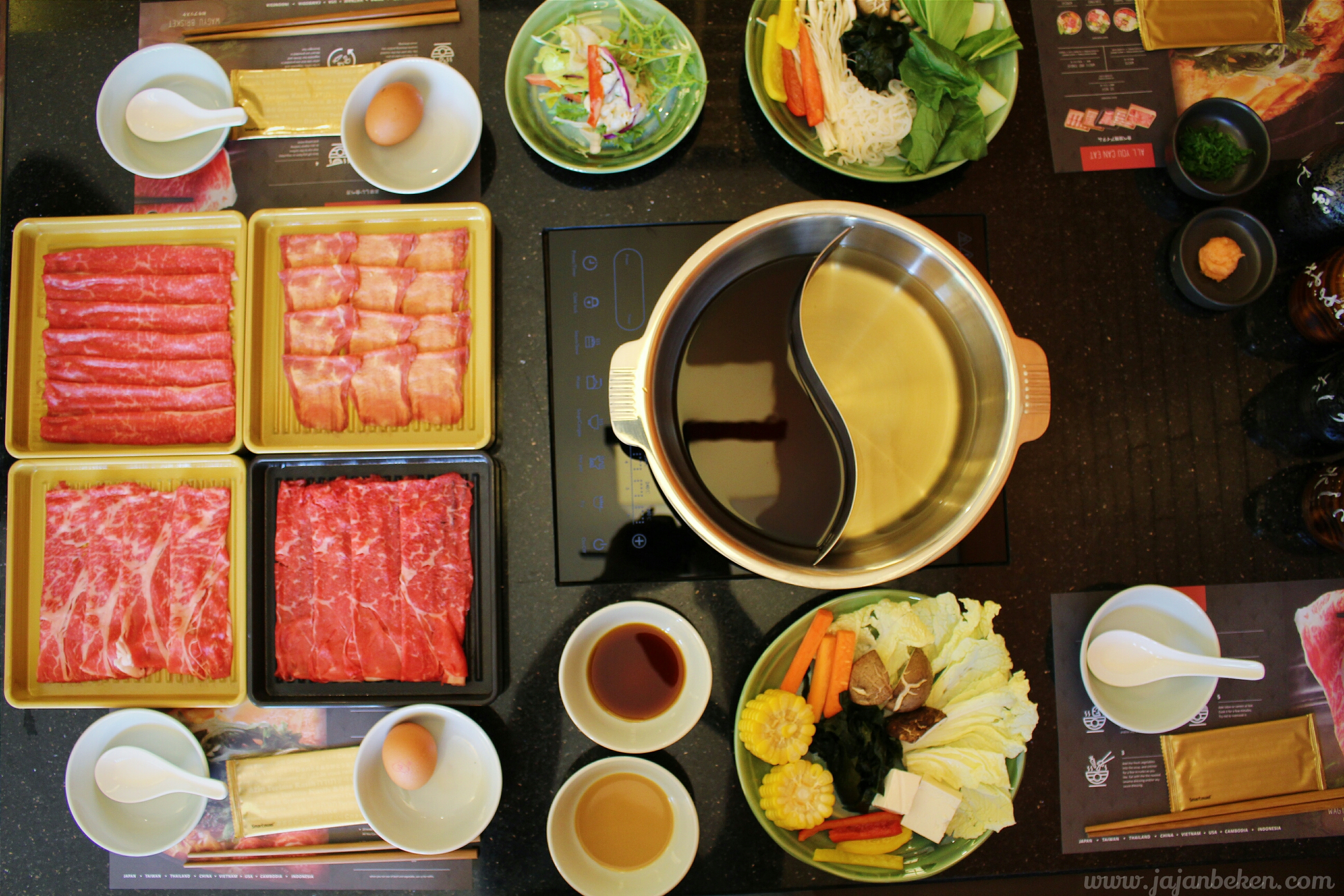 There are three categories of meat that were presented at this restaurant The first category of special wagyu beef second category and the third category is the wagyu and tounge. Not just meat soup were first divided into three categories. First is Shabu-Shabu the second category sukiyaki and the third category is kimchi which is a favorite of Indonesian as adjusted with the spices we usually eat.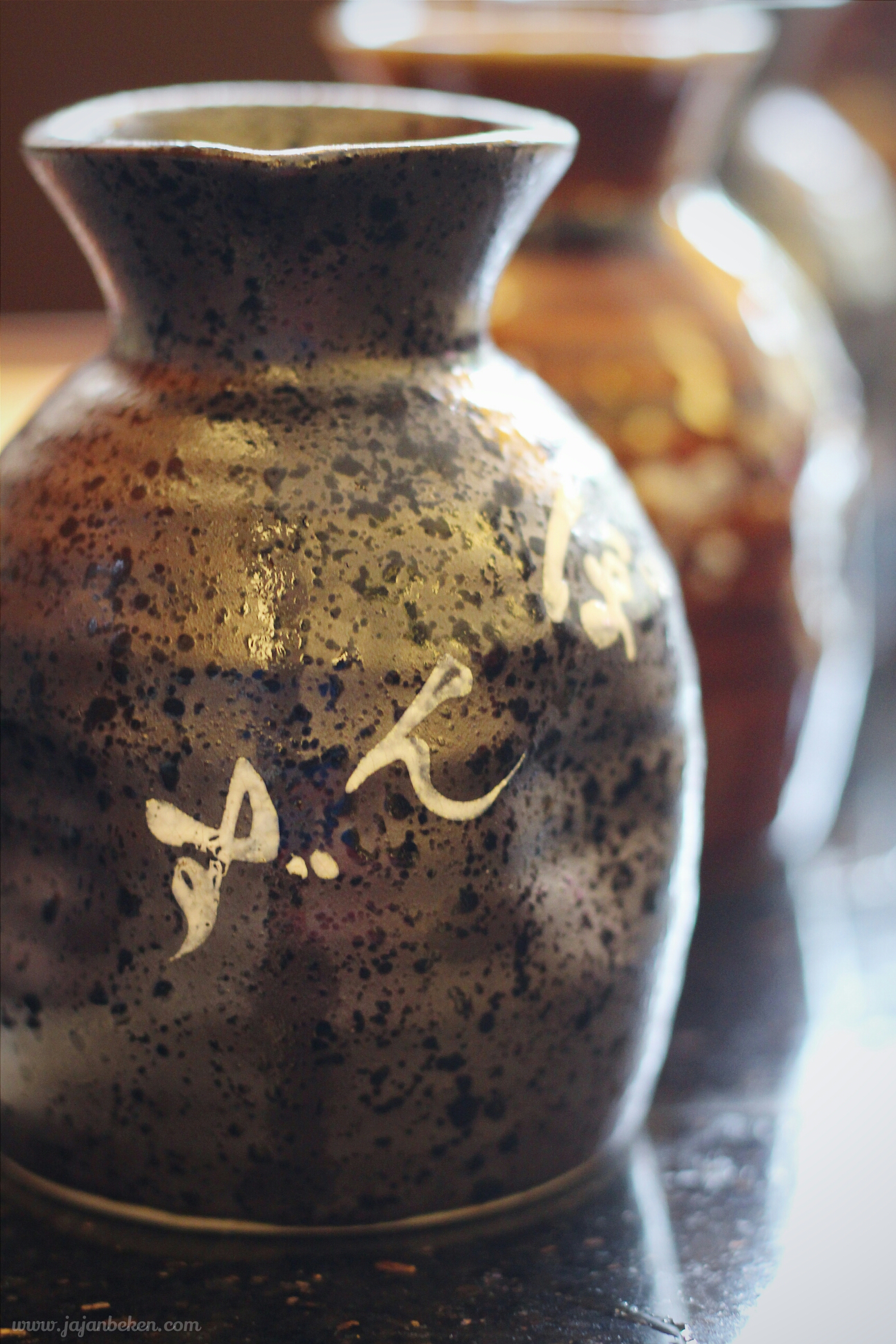 Soup Base
Shabu-shabu Soup
The first one we will discuss is shabu-shabu, shabu-shabu soup here is very tasty especially if we eat it with the sauce provided. Sauce for Shabu Shabu consists of two that are like peanut sauce and spicy. I just know if we boil in shabu-shabu soup first is the must meat, because meat will remove fats that will make broth and the sauce tasted more savory and when boiling the others.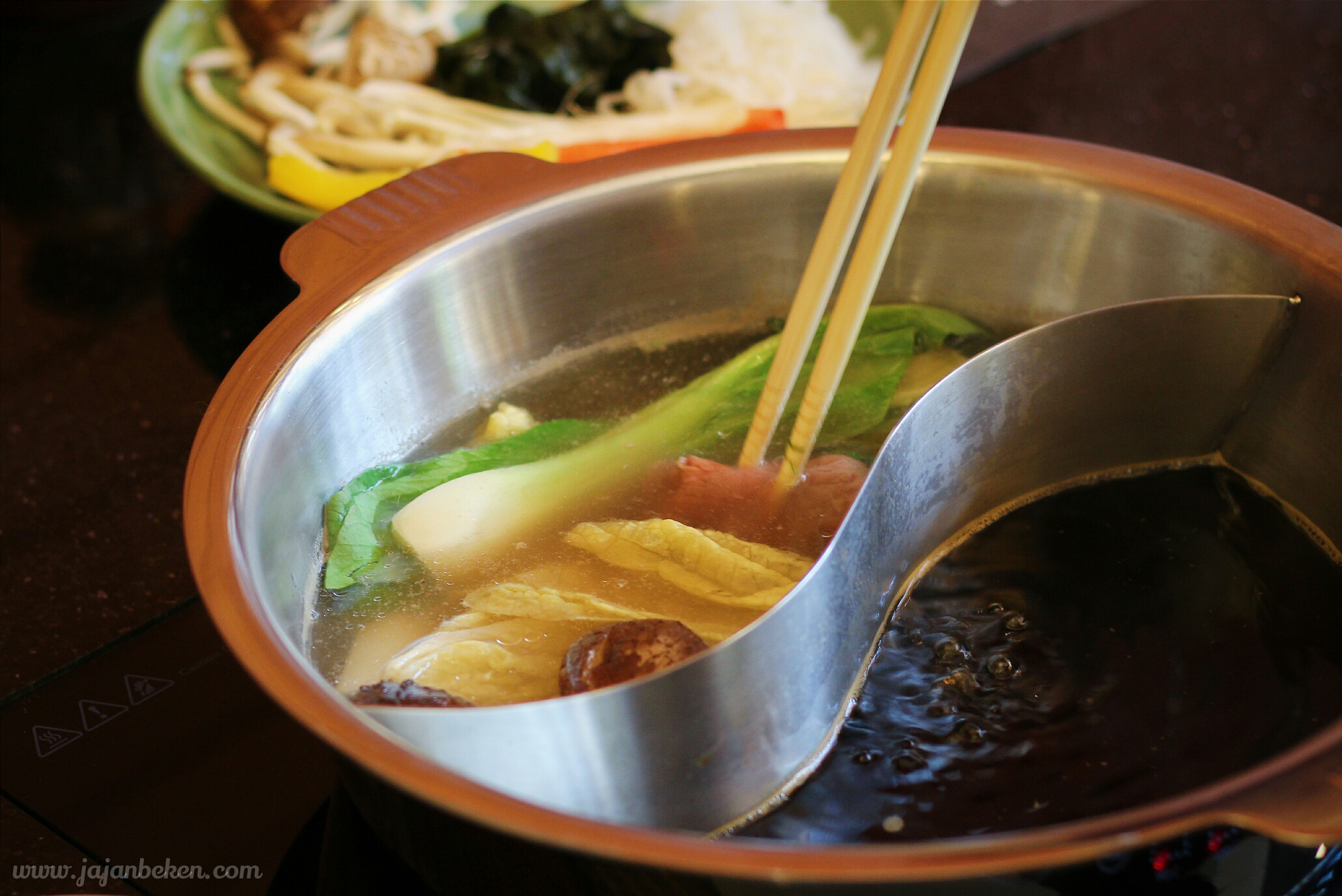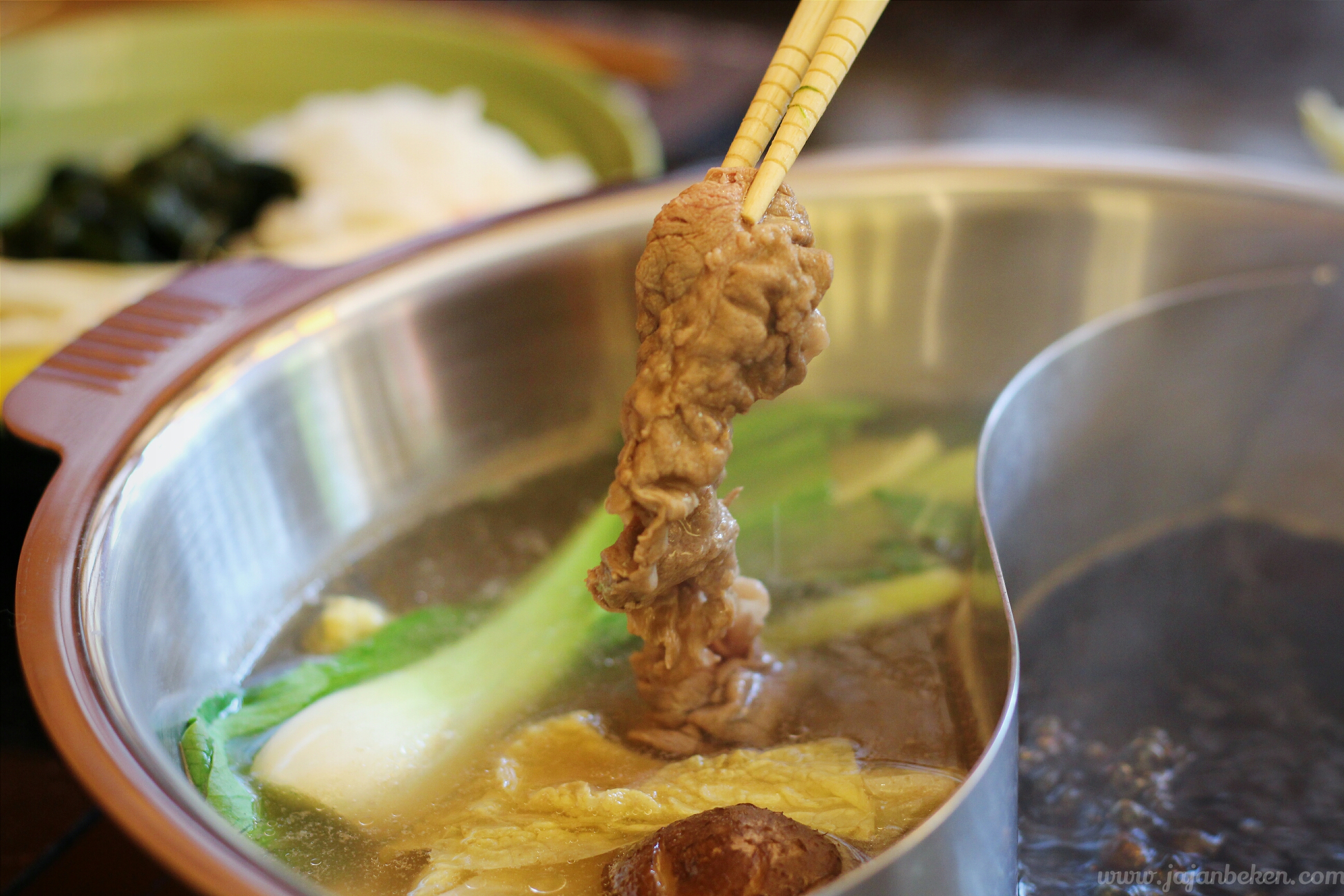 Other than that I try boiled meat in this soup is ramen. It turns out taste very delicious tender and chewy while you cook the right temperature and the right time also. So you can ask the waiter who will accompany you during your eating time in this Momo Paradise.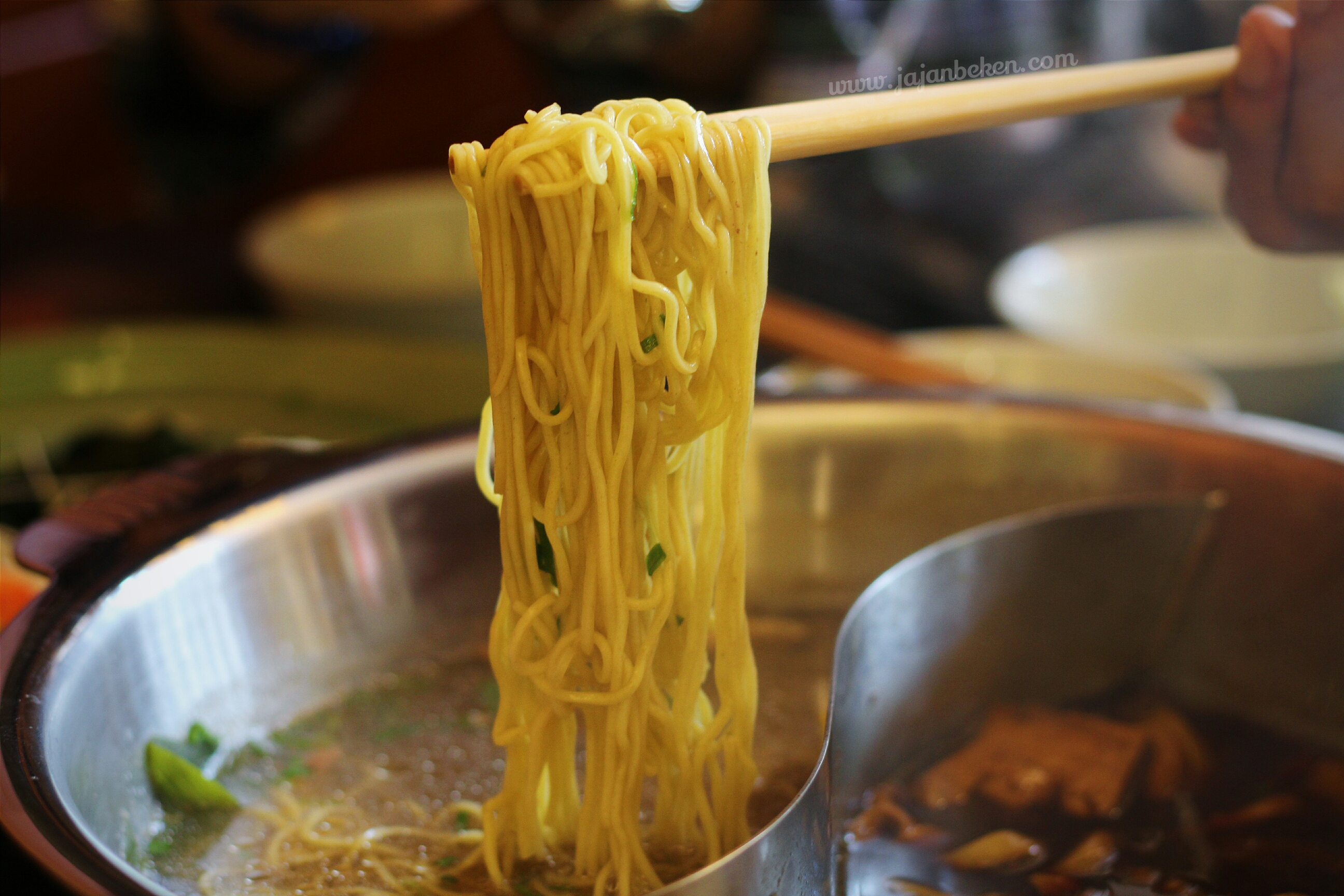 Sukiyaki Soup
When enjoying sukiyaki soup very unique that is meat or vegetables that have been boiled will mix with raw egg omega 3. My expectation is to be a fishy smell or taste that is unpalatable but I was wrong it feels very tasty and delicious add flavor of the stew. For the soup taste a little bit spicy and sour, but still good because it was made to taste the Indonesian. The same as before in addition to meat and vegetable stew which made me try udon to be boiled in this sukiyaki soup, and taste very delicious with added omega 3 egg sauce.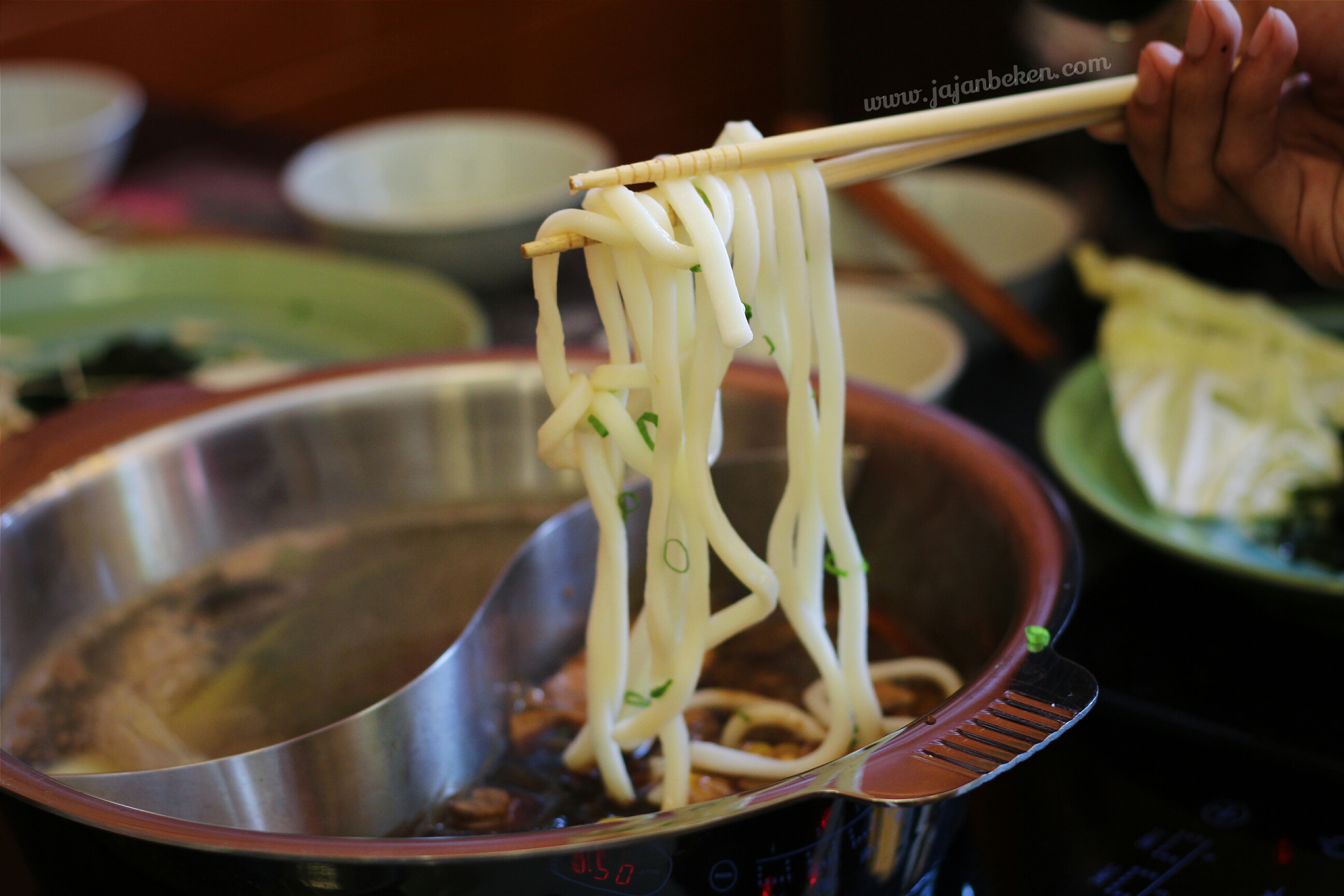 Kimchi Soup
And soup the last one I tried was kimchi, before boiling something I try is soup without any added it's already a bit spicy. When inserting the meat into a container of kimchi soup we must pay attention to the temperature so that the flavor and taste of this is not lost. The meat taste of kimchi stew was very tasty feels tender and umami and delicious especially given the spicy sensation of this soup.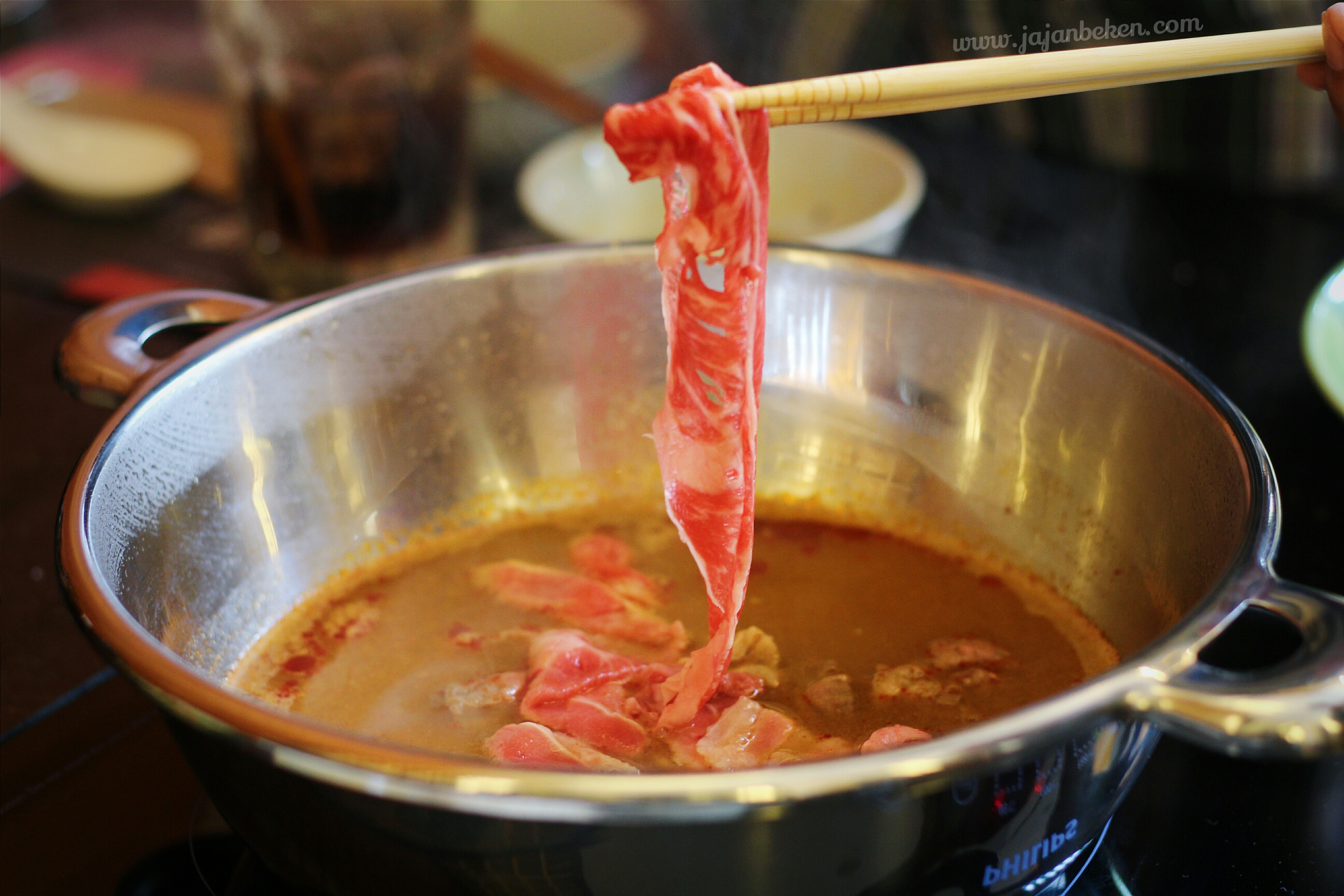 The Drinks
In addition to the delicious food of this restaurant also provides a variety of drinks are delicious and refreshing you can take yourself according your needs.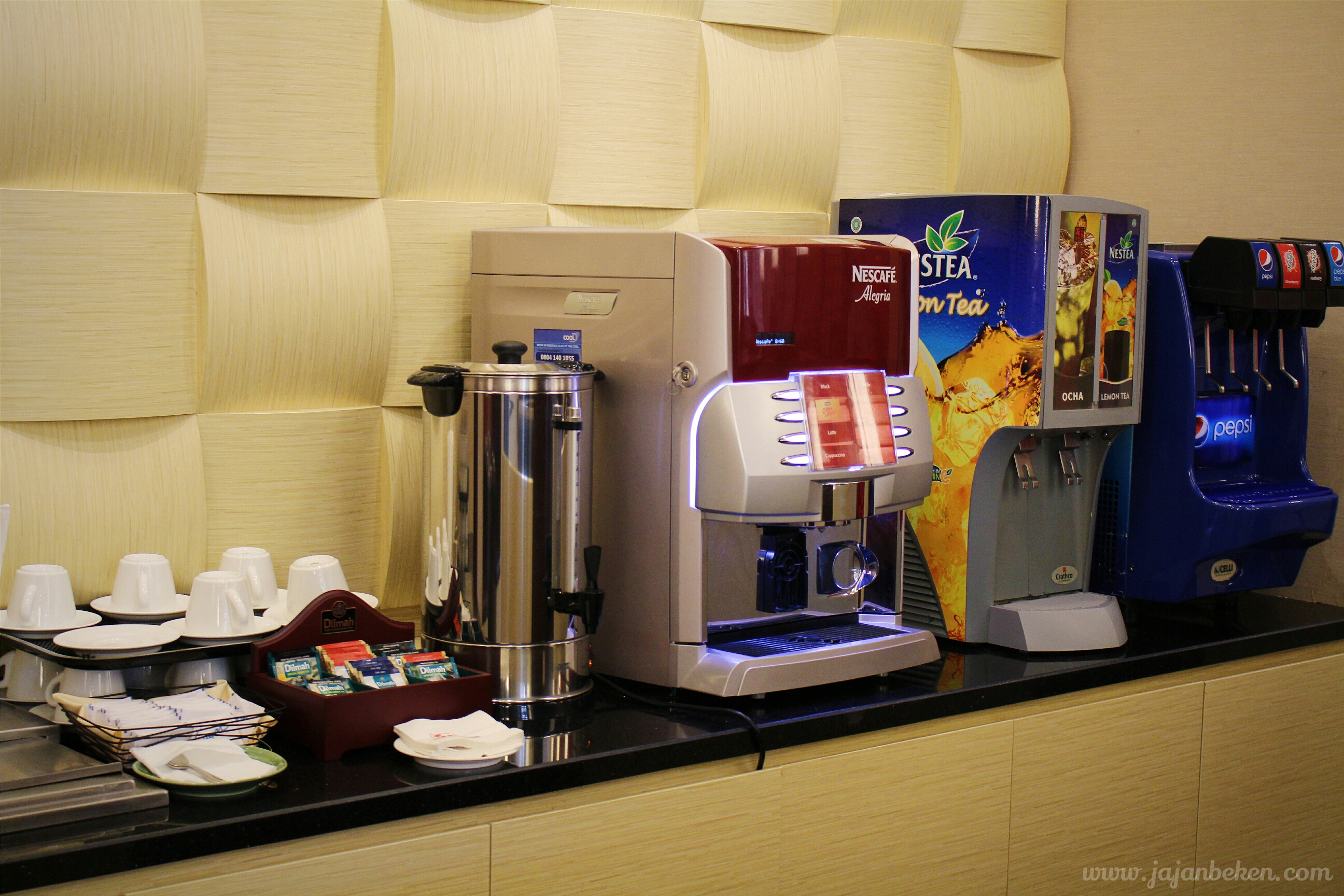 Thank you for coming in this article, don't forget to subscribe my blog and see the others awesome articles. I apologize if there are errors in my writing, and see you to the next adventure with Jajan Beken
RATING
Ambience : Excellent
Taste : Good
Service : Excellent
FACILITIES
Wifi : Yes
Plug : Yes
Dine in : Yes
Outdoor : No
Toilet : Yes
Parking : Yes
CONTACT
Address : Ruko Crown Golf, No. 18-19, Bukit Golf Mediterania, Jl. Marina Indah Raya, Pantai Indah Kapuk, Jakarta Utara
Phone : 0812 8888617
Instagram : 
@
momoparadise_indonesia

INFORMATION
Open hour :11 h – 22 h except Fri – Sat 11h – 1h
Price : Average Rp200.000 for two people (approx.) Cash and Cards accepted