There are many people love pasta and spaghetti right, so Italian food is clearly one of the most popular cuisines in Indonesia. Currently, Italian restaurants in Jakarta are already quite a lot even we do not need to go far to Italy to find the authentic dishes. Many high-quality Italian restaurants in Jakarta that you can rely on like this newly opened one Liberta Jakarta that located at Pavilion apartment in Setiabudi Central Jakarta.
Liberta Jakarta will offer you the best Italian cuisine that is very tasty and authentic. We went to the restaurant and we feel an intimate ambience, cozy and kind of romantic. Sure this could be your option for romantic cafe in Jakarta.
Last week I had the opportunity to come and try some new menu at Liberta Jakarta. I came with my friend and had planned in advance of our arrival. We arrived at Liberta Jakarta during diner time. I suggest when you come to this restaurant better make reservations in advance especially for lunch or dinner hours. Anticipate because this restaurant is still new and crowded.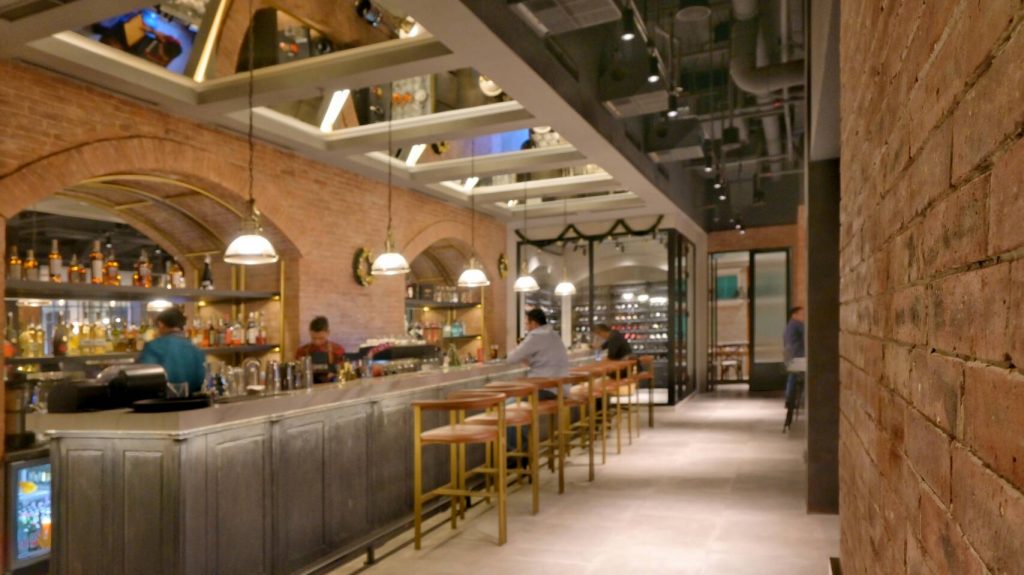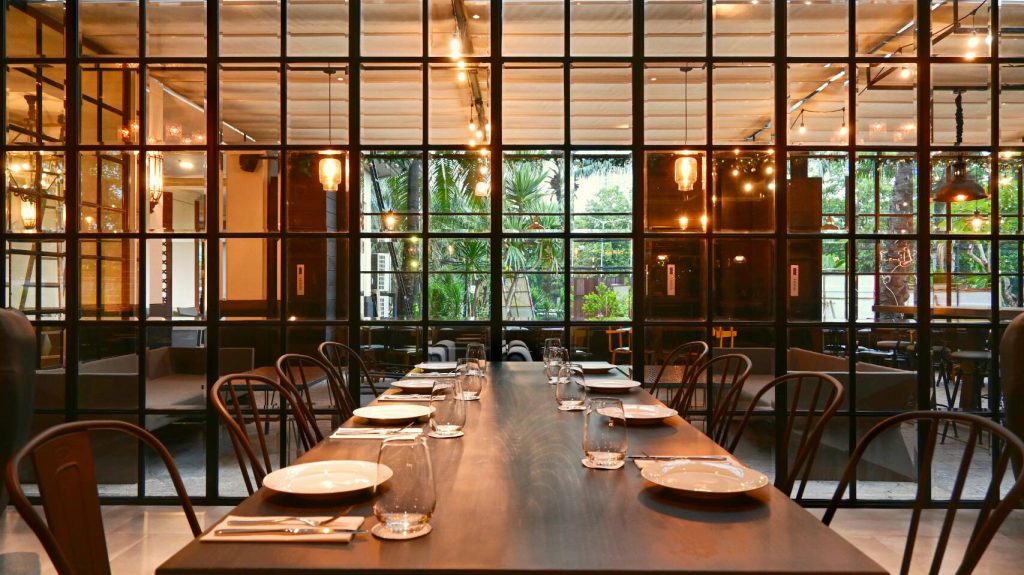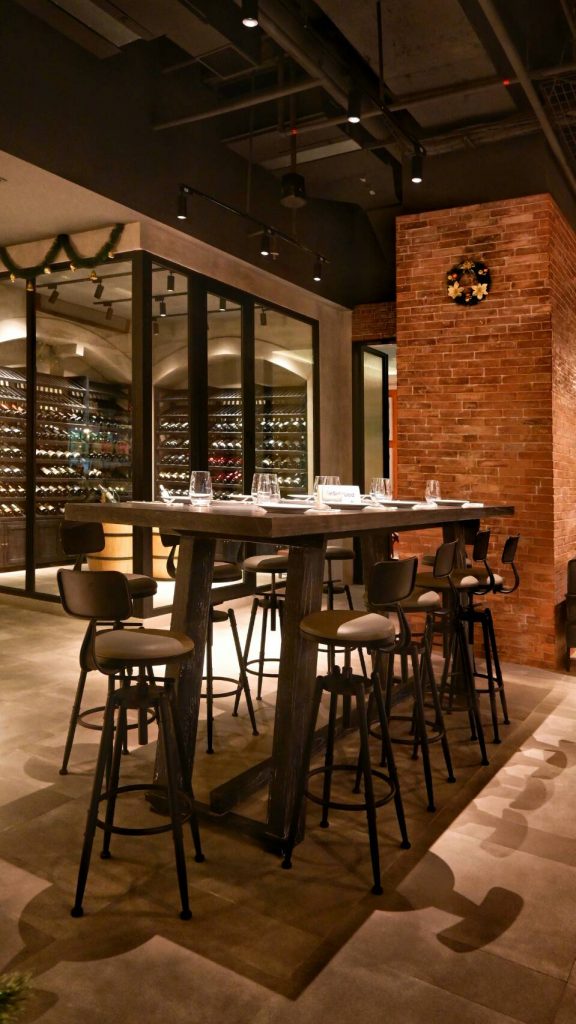 Liberta Jakarta Italian Restaurant
When we enter the dining room at Liberta Jakarta we will feel a luxurious and classy theme. I think every corner of this room is very impressive. I bet if you come here for the first time you will be amazed at the ambience and view offered by Liberta Jakarta.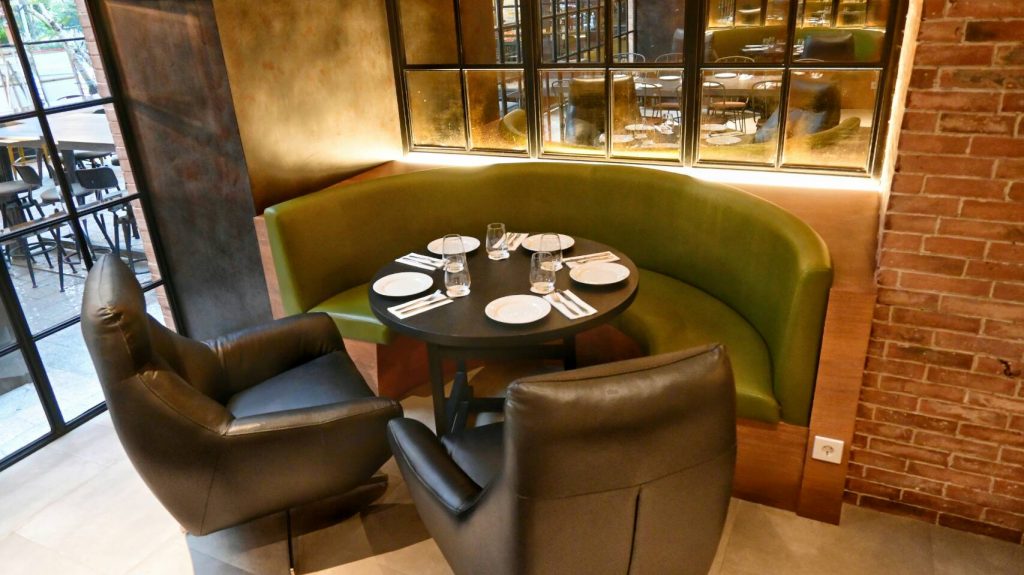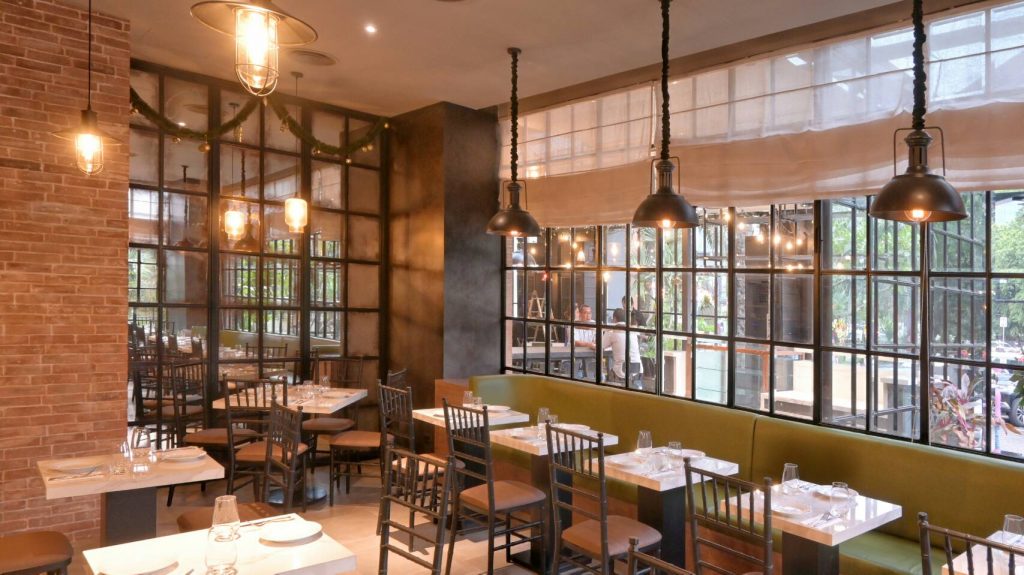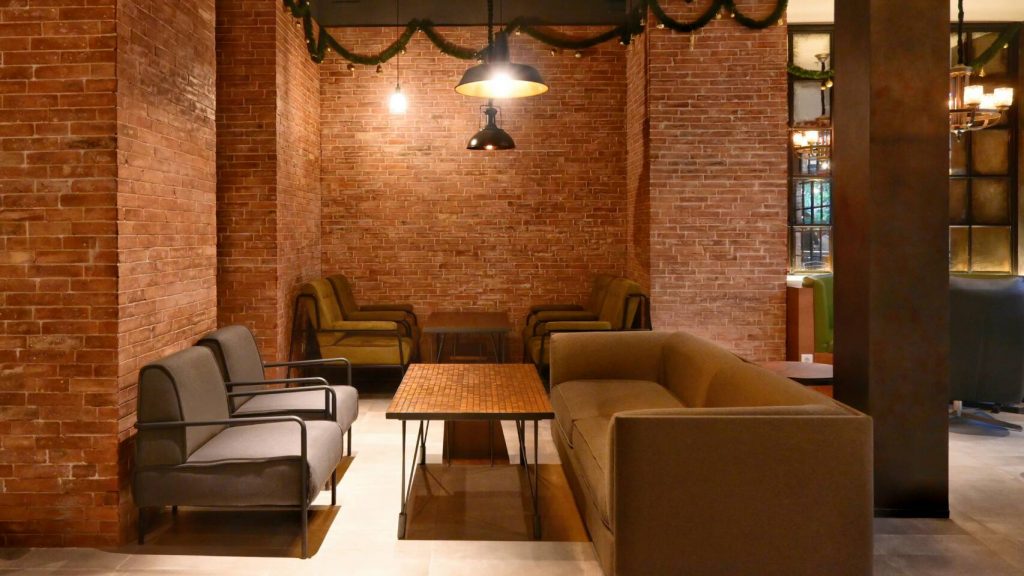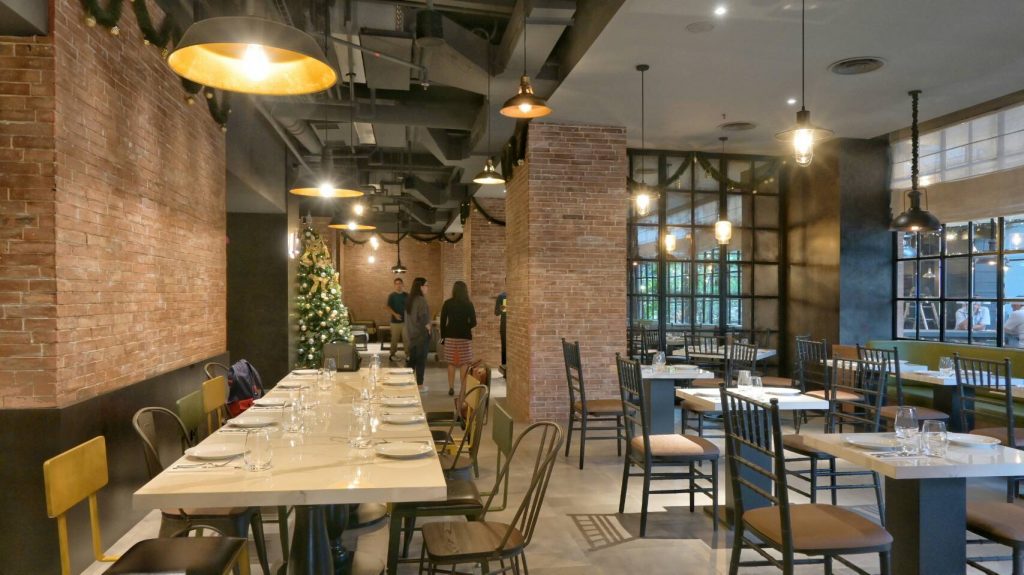 If you want to hold an event with colleagues or family Liberta Jakarta has a private room, which is very classy and beautiful. They have two private rooms with different themes. The first room looks outward with a luxurious and classic atmosphere from the victoria style.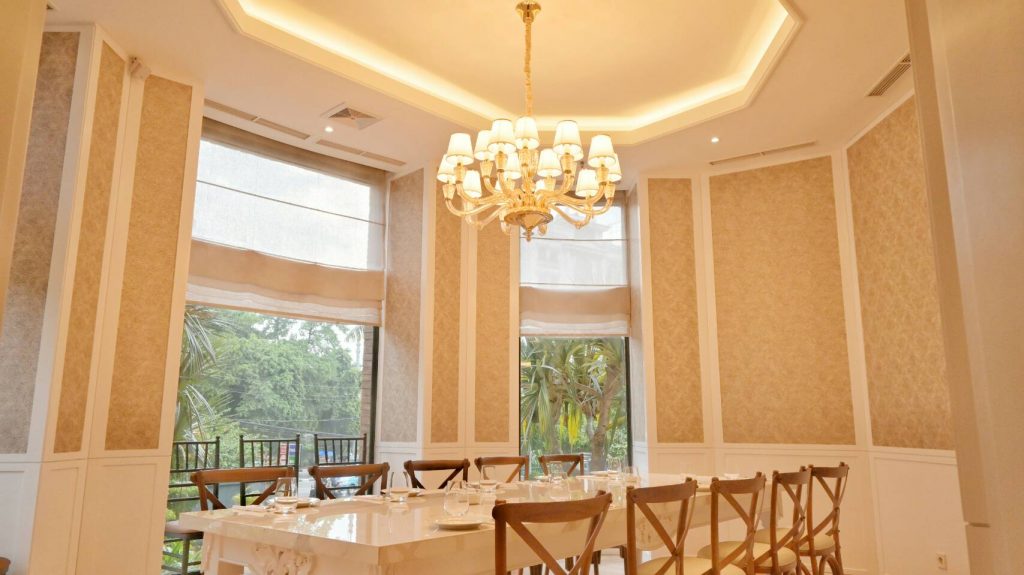 While the other one take from Venetian style, the room is very unique and colorful with the sky drawn with clouds like in one of the malls in Macao.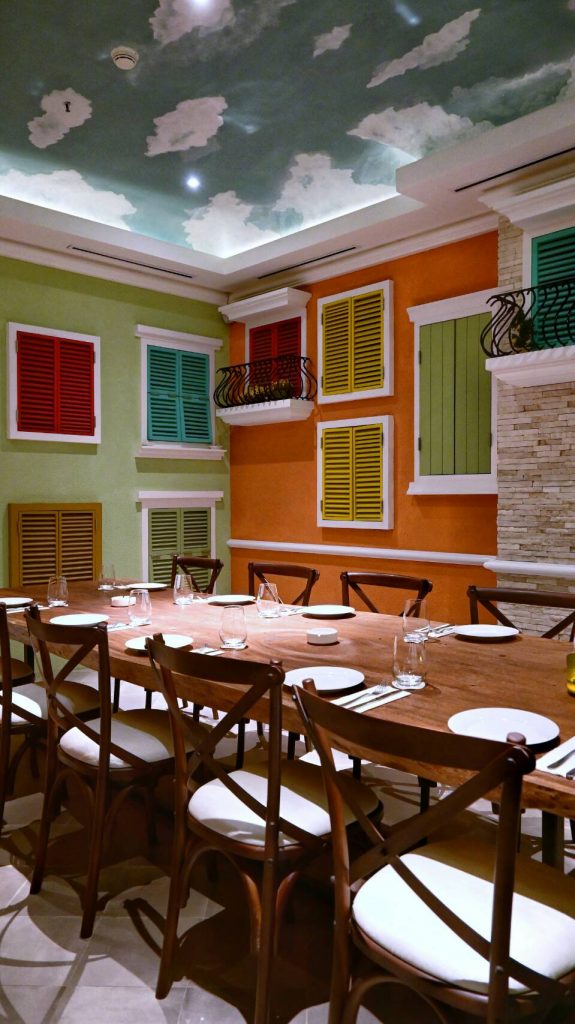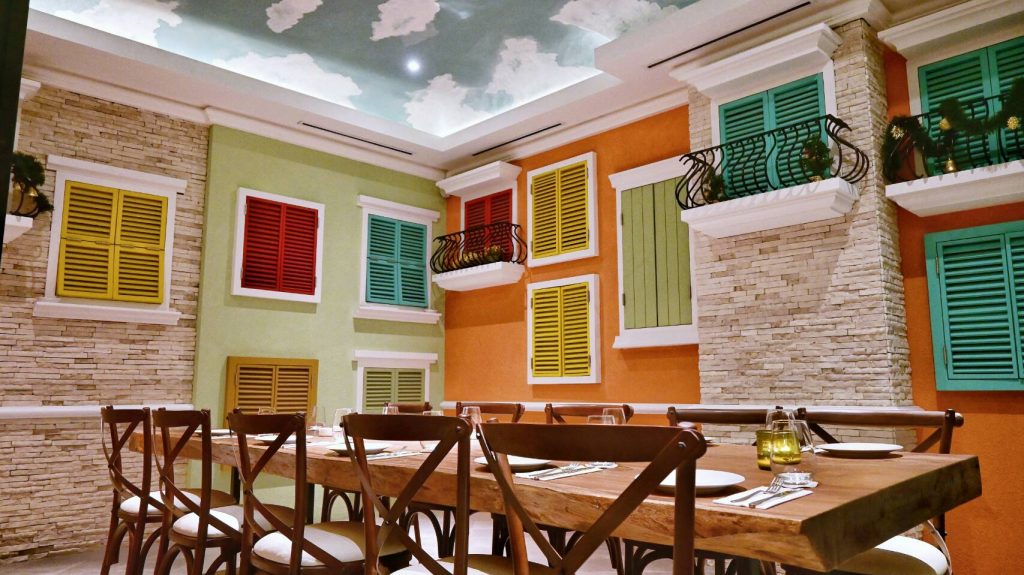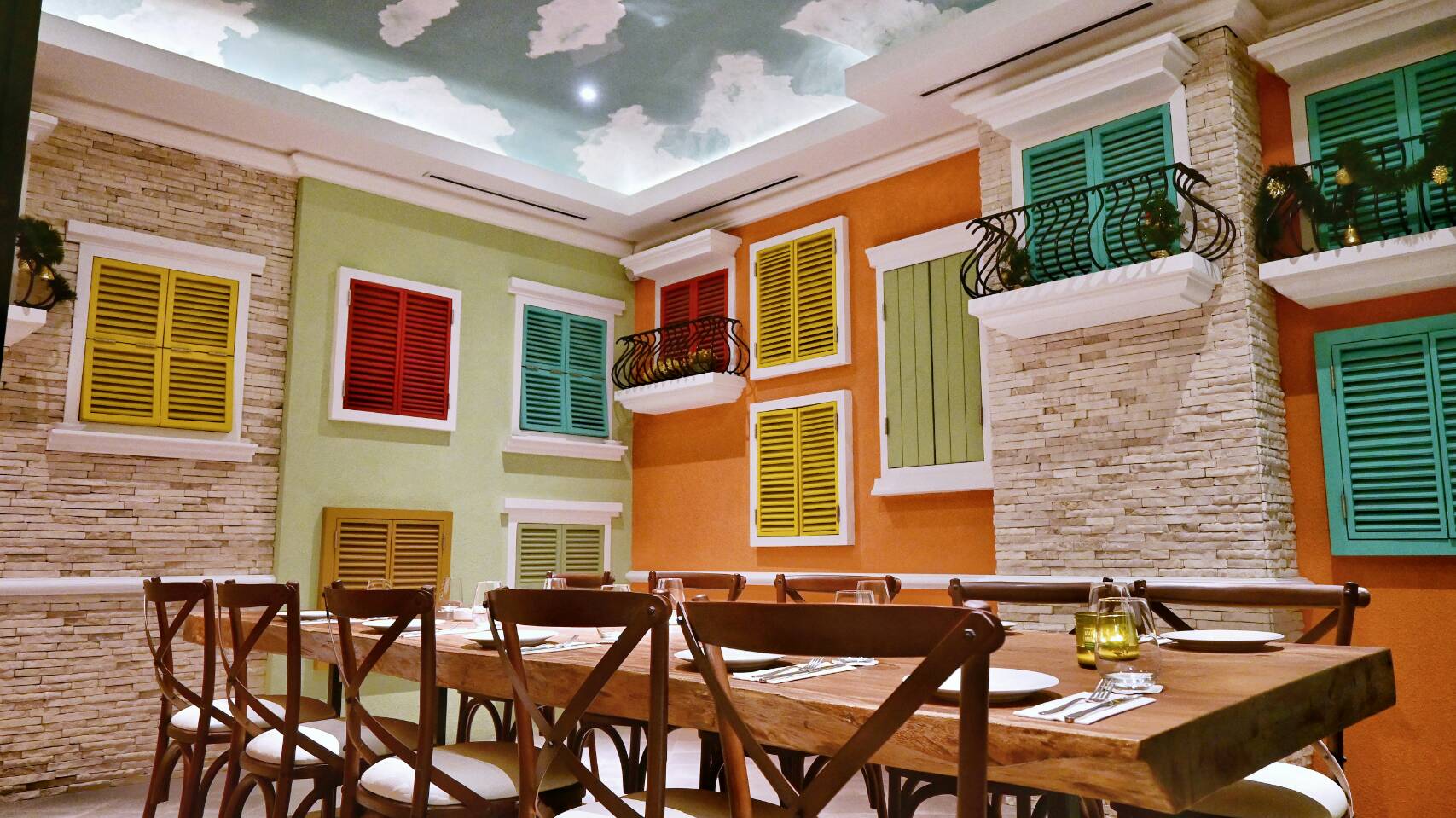 After seeing and enjoying the ambience of Liberta Jakarta, we came to our table and ordered some food from appetizer to dessert. At that time we ordered quite a lot of food. And here is the menu that we ate? Just scroll guys!
Calamari Fritti IDR 75K
Ok, let's start with starter the first time we tried is Calamari Fritti this menu served with deep fried calamari with spicy tomato dip & saffron aioli. This menu is very tasty and suite as a starter while we waiting for another menu.
Truffle Ricotta Ravioli IDR 120K
This menu served with 2 homemade black truffle infused ricotta & parmesan cheese ravioli with omega 3 egg yolk centers in butter sage sauce. I Really like the taste, so creamy and the texture of pasta very soft.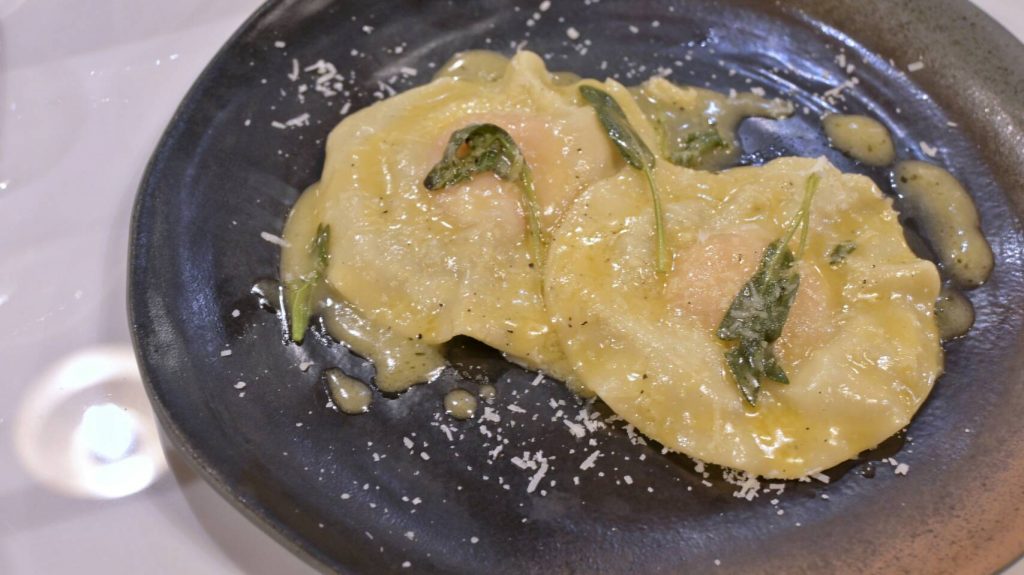 Squid Ink Tagliolini with Smoked Salmon IDR 140K
The menu served with homemade squid ink tagliolini in parmesan cream sauce topped with smoked salmon & salmon caviar. Tagliolini taste so good it was tender and creamy. This one is recommended menu!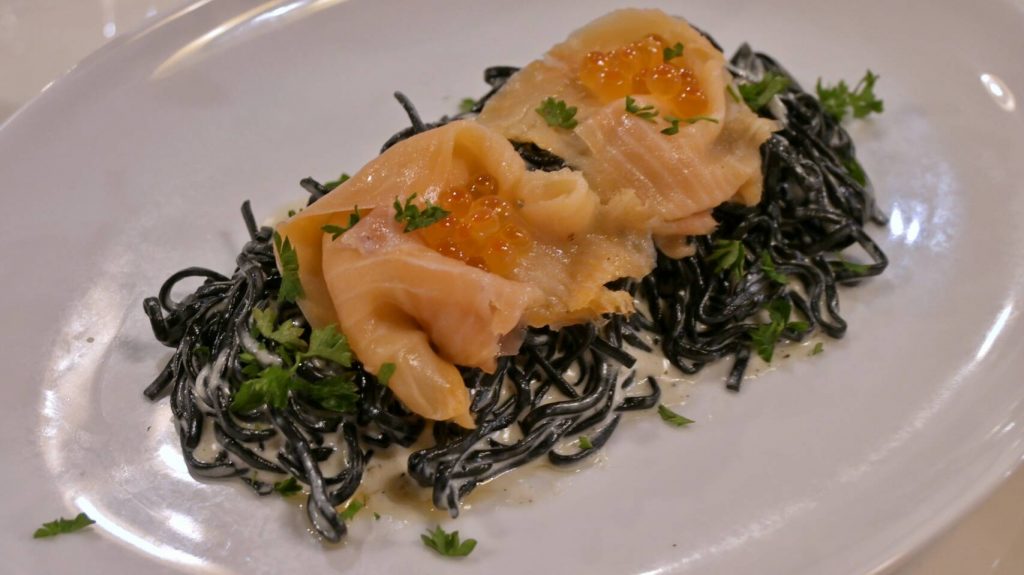 Chicken Walnut Salad IDR 90K
A surpringly delicious menu for me, why I say that because basically I don't like salads or vegetables. So this menu served with mesclun green, grilled chicken, roasted walnuts, sliced mushrooms, fresh figs, shaved parmesan tossed in truffle oil. The combination on this menu is perfect, I think the texture of meat very tender and the vegetables so fresh.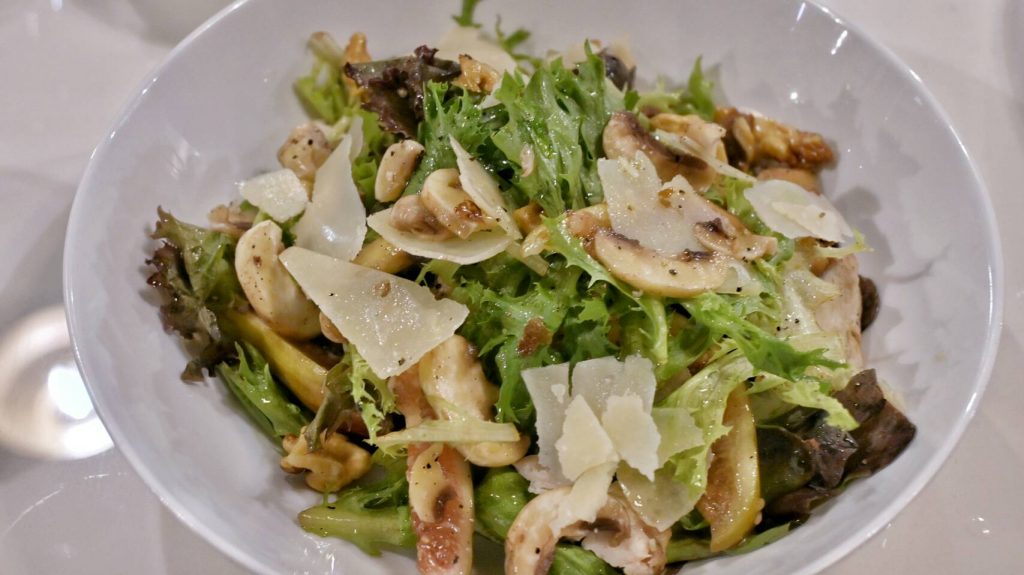 Truffle Funghi Pizza IDR 120K
If you are a pizza lover, you should try this one. The Pizza served with truffle white sauce, sliced champignon mushroom and mozzarella cheese. The type of pizza is thick and crunchy at the bottom. And the aroma of truffle is also strong.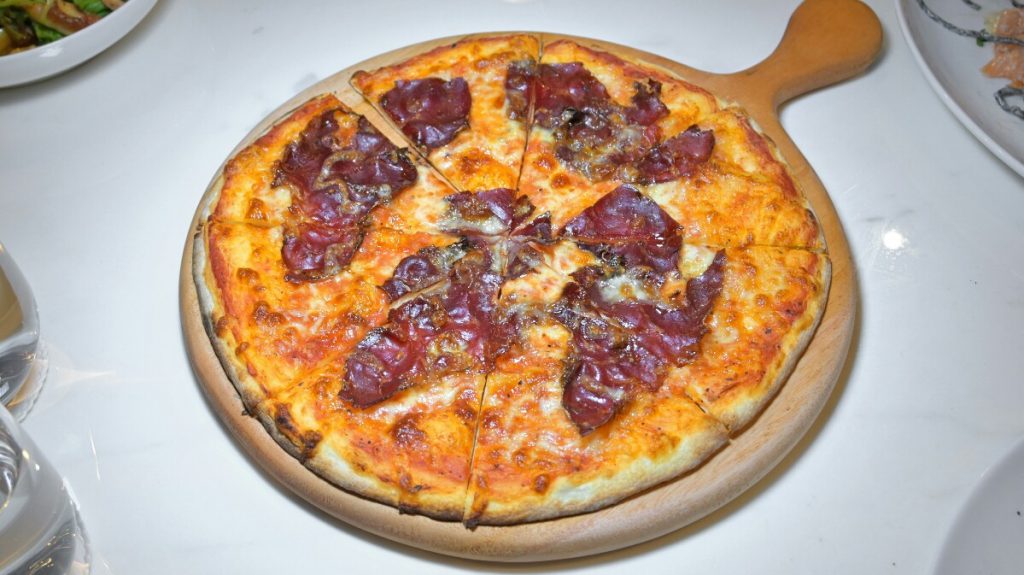 Wagyu MB5+ Rump Steak IDR 275K
This menu served with 200g grilled Australian wagyu rump steak with sautéed spinach, crispy smashed potatoes. The texture of the meat very tender with a very perfect grilling level. And is more perfect when combined with the mushroom sauce provided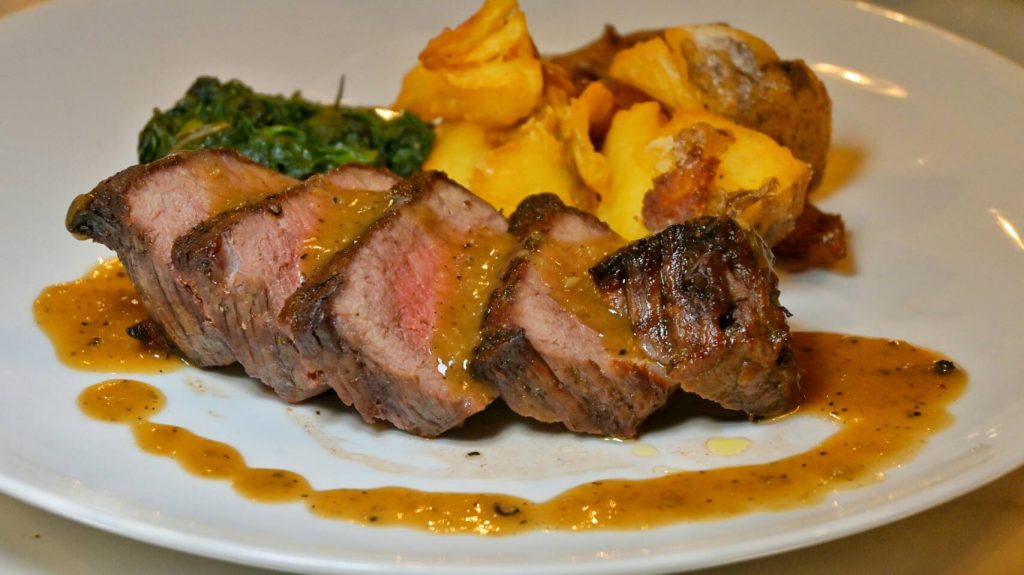 Liberta Tiramisu IDR 85K
The Tiramisu served with homemade molten espresso with a crunchy hazelnut feuilletine bottom & fresh berries.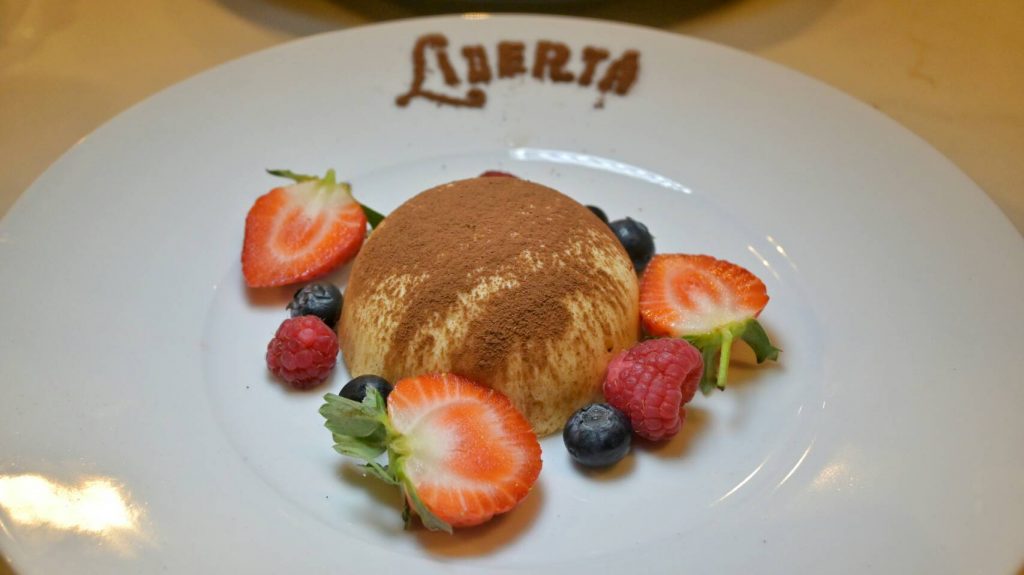 Burnt Basque Cheesecake IDR 75K
Basque cheesecake with crunchy almond crumble and mixed berry compote.
Strawberry Rhubarb Souffle IDR 95K
Served with strawberry rhubarb crumble souffle with creme anglaise & homemade tangerine gelato.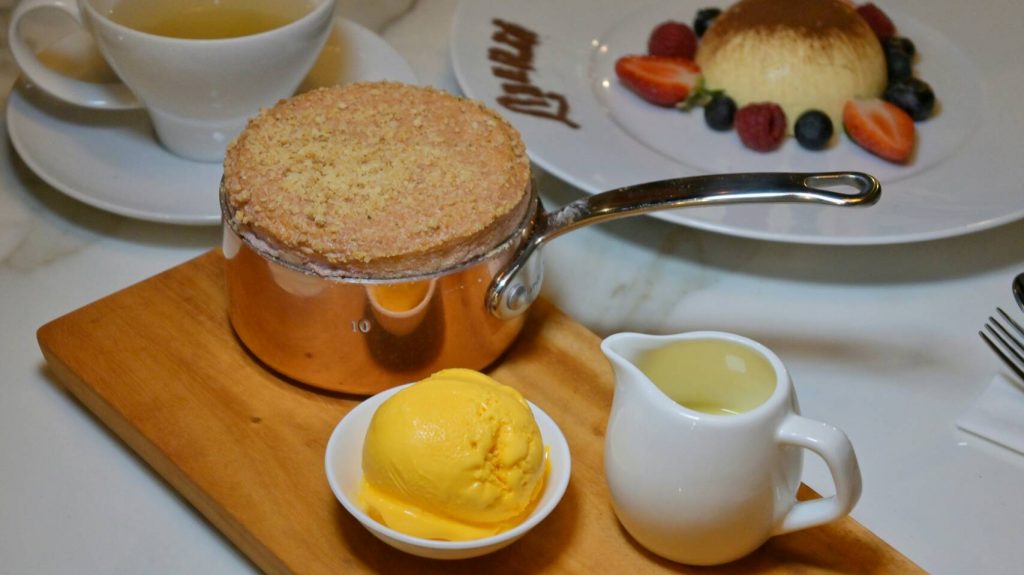 I highly recommend this Liberta Restaurant Jakarta to you guys. This restaurant is one of the best Italian restaurant in town. They have a wonderful ambience with a very nice European style design. Besides, this restaurant also serves a special Italian menu that is very tempting.
Finally I close my review and don't forget to follow our culinary journey in this blog, Instagram, Youtube and Facebook. Please apologize if there is something missing in writing or menu explanation. See you in another culinary journey with Jajanbeken!
RATING
Taste : Excellent
Service : Excellent
Price : Average
FACILITIES
Wifi : Yes
Plug : Yes
Dine in : Yes
Private Room : Yes
Outdoor : Yes
Toilet : Yes
Parking: Yes
CONTACT
Address : Retail Arcade Apartemen Pavilion, Jl. K.H. Mas Mansyur No.Kav 24, RT.12/RW.11, Karet Tengsin, Jakarta, Kota Jakarta Pusat, Daerah Khusus Ibukota Jakarta 10220
Telp :021 80602045
Instagram @libertajkt
INFORMATION
Open hour: 11:30AM–3PM, 6–11PM
Price : Rp500.000 for two people (approx.)
Dresscode : Smart Casual.
MAP