Coworking space can be an appropriate alternative because it offers facilities that are not inferior to ordinary offices. But the question is, is there a place that can provide us with such facilities? Of course, I recently discovered a cafe and a very cool workspace that might become one of my favorite places is Hiveworks Cafe.
For startups and freelancers, having a comfortable workplace with a homey atmosphere is something that is very desirable. Switching the workplace from one location to another is arguably ineffective, besides tiring it is also undeniable that this can affect the quality of our work.
Hiveworks Co-Work & Cafe is a combination of cafes and shared work spaces, where customers can work, hold meetings, workshop or just enjoy a cup of coffee. Strategically located at Setiabudi area Central Jakarta, I think this is the perfect space for working or just hanging out.
Hiveworks Co-Work & Cafe
While doing work, you can enjoy the food and drinks from this cafe. For those of you who want to use the workspace here, you just simply order food and drinks and you can use the working space. So there is no need entrance fee for daily pass. Very interesting isn't?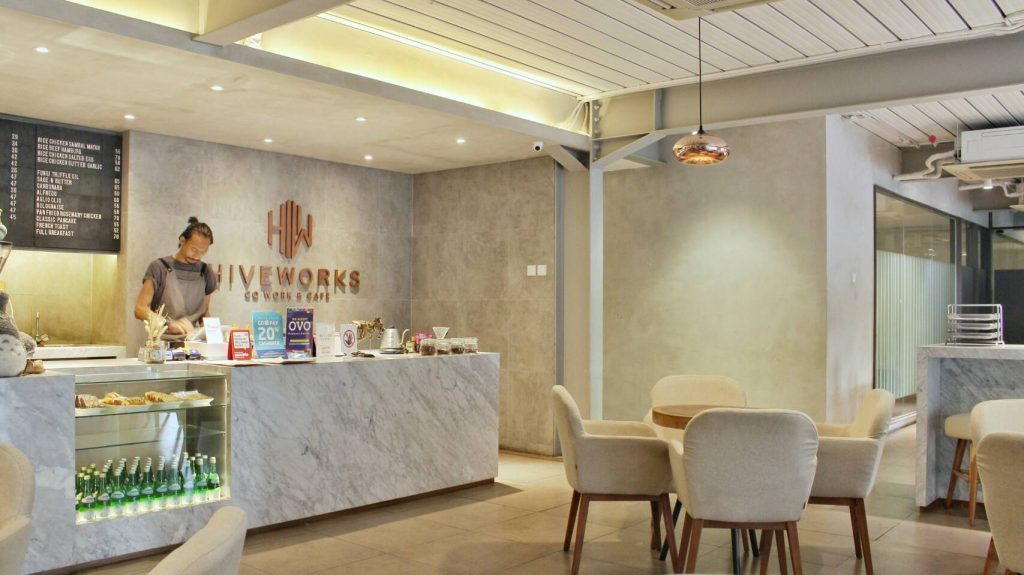 Coworking Space
Who is not interested in having workspaces such as offices with complete facilities, convenience wifi, plug , providing rooms and desks for various purposes, to interior-style cafes and making us comfortable to work?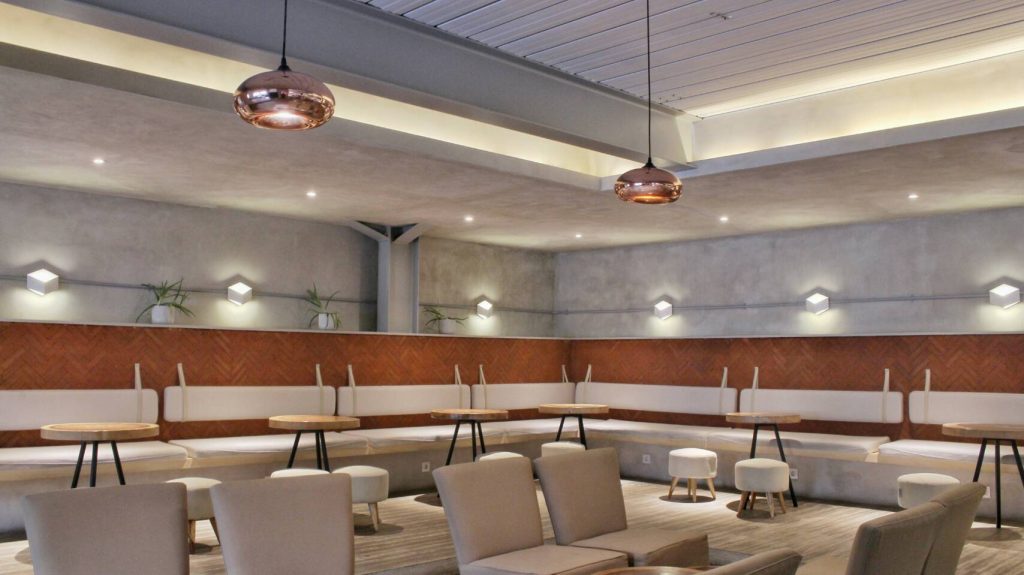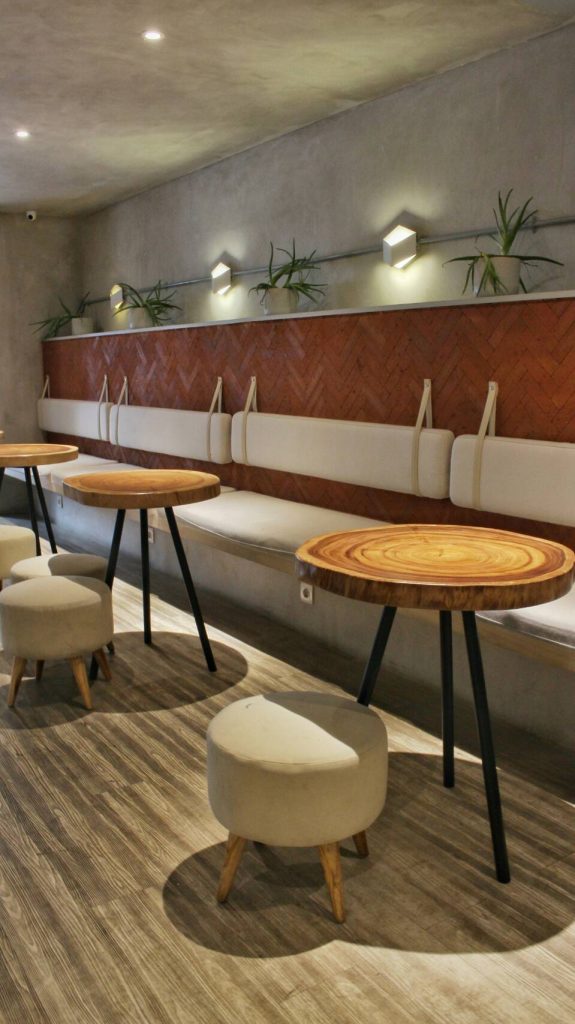 Well, Hiveworks Co-Work & Cafe has what you and your friends need. With the concept of a cozy workspace, of course, make the visitors will feel comfortable to linger here. Well, beside all the facilities they also offer a flexible workspace, such as communal space, dedicated desk, smoking area room and many others.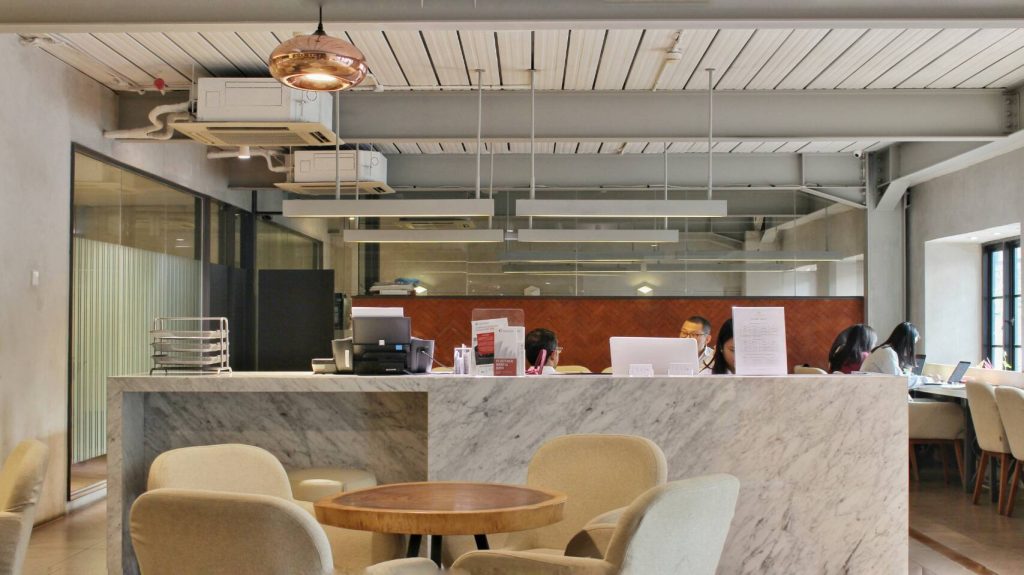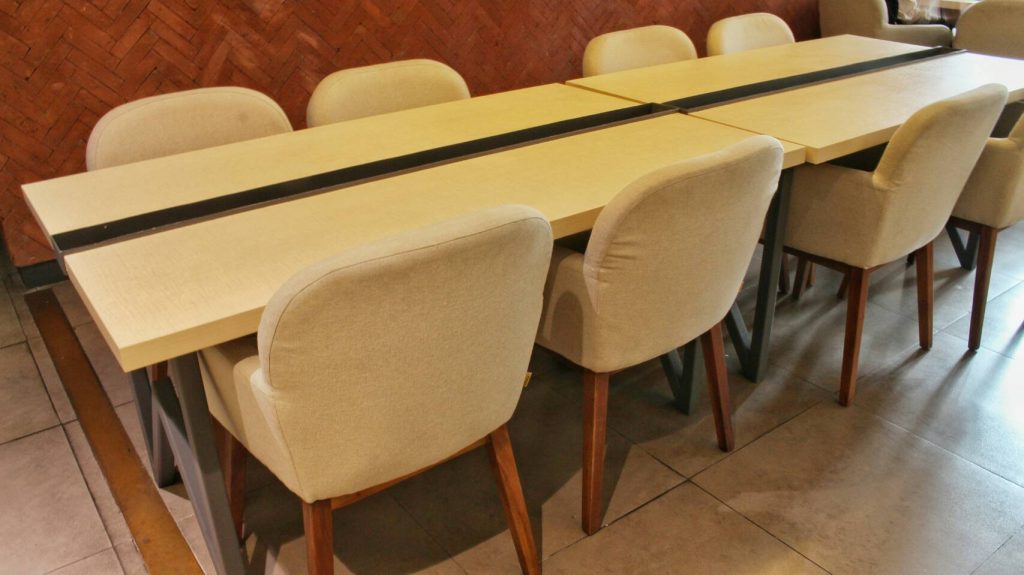 Hiveworks Coworking Space is designed with a cozy and friendly atmosphere so people can work, connect and collaborate in a comfortable atmosphere. Make your team and work partners feel comfortable by bringing them into a friendly coworking space like this.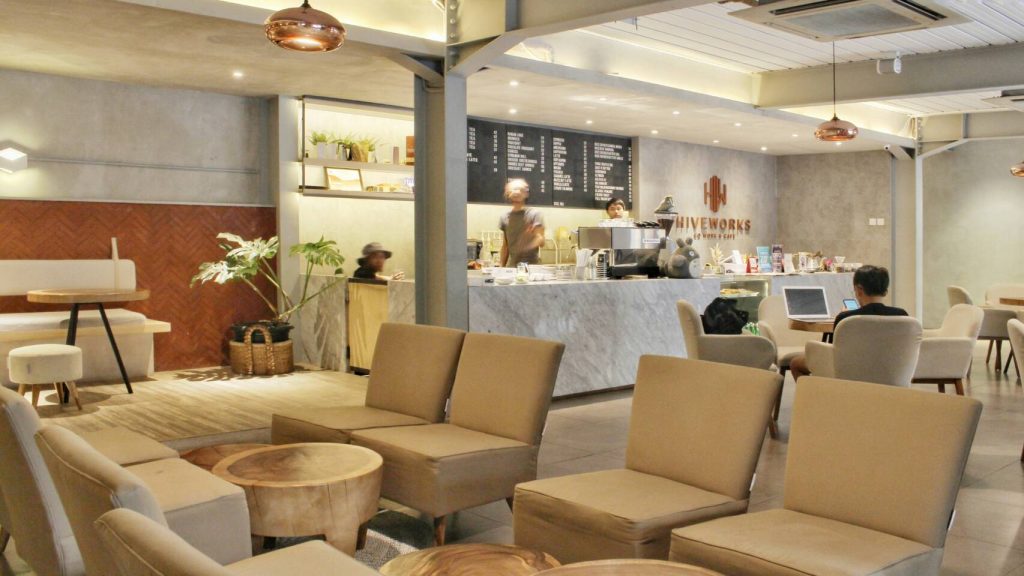 Hiveworks Cafe Menu
Surely we will not be able to do something if we feel hungry right. But no need to worry because Hiveworks Office Space serves very good food as I ordered this.
Fungi Pasta with Truffle Oil IDR 65K
Look at this succulent spaghetti, with shredded mushroom and truffle oil. I really like the texture of spaghetti very al dente and not to oily.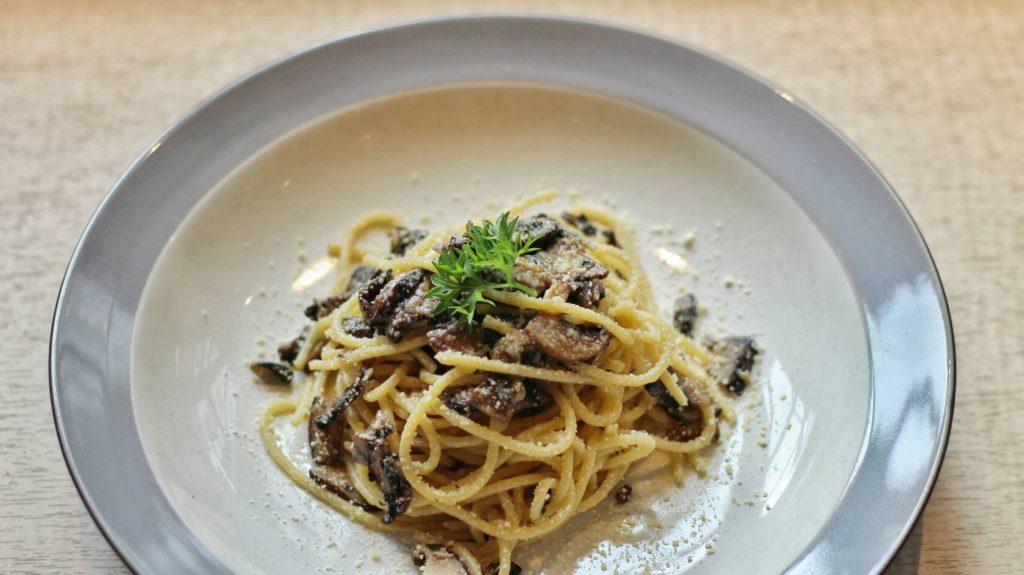 Rice – Beef Hamburg IDR 70K
From the appearance, this beef hamburg has a fairly large thickness of meat, smothered in mushroom sauce which is also abundant. The texture of the meat is very juicy and tender. Paired with rice make it more perfect for meal time.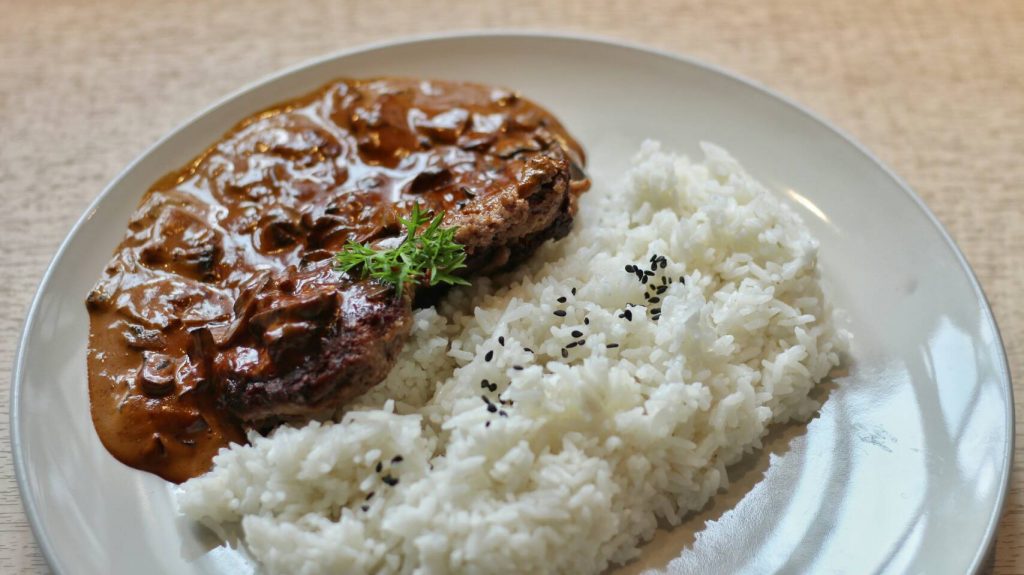 Onion Rings IDR 45K
This one menu is perfect for accompanying you to work, more perfect if you eat it by dipping it in first to the spicy mayo provided.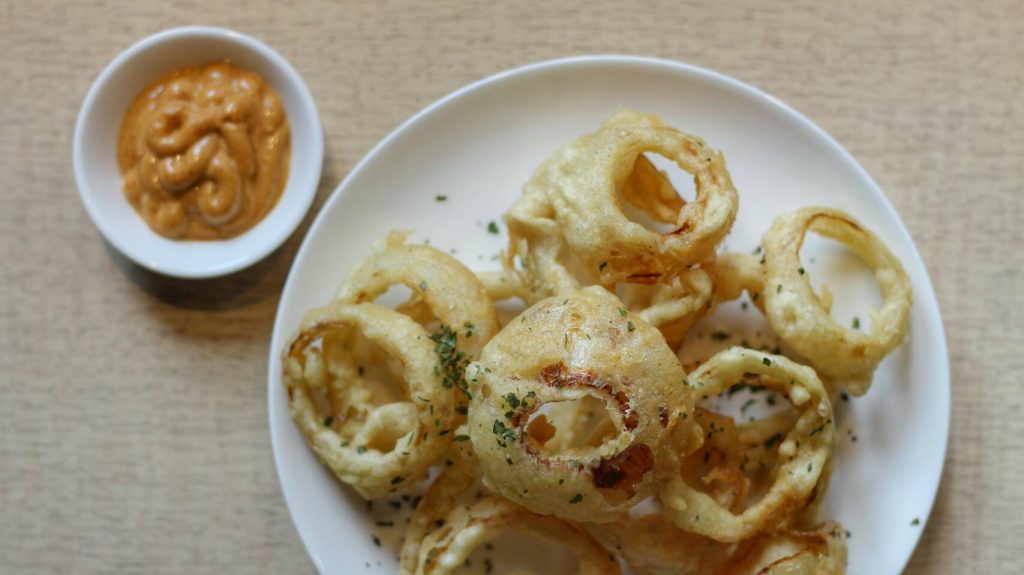 Pink Calpico IDR 36K
Enjoy this refreshing Rossy pink with sparkling sensation. A good companion for some finger food and savory.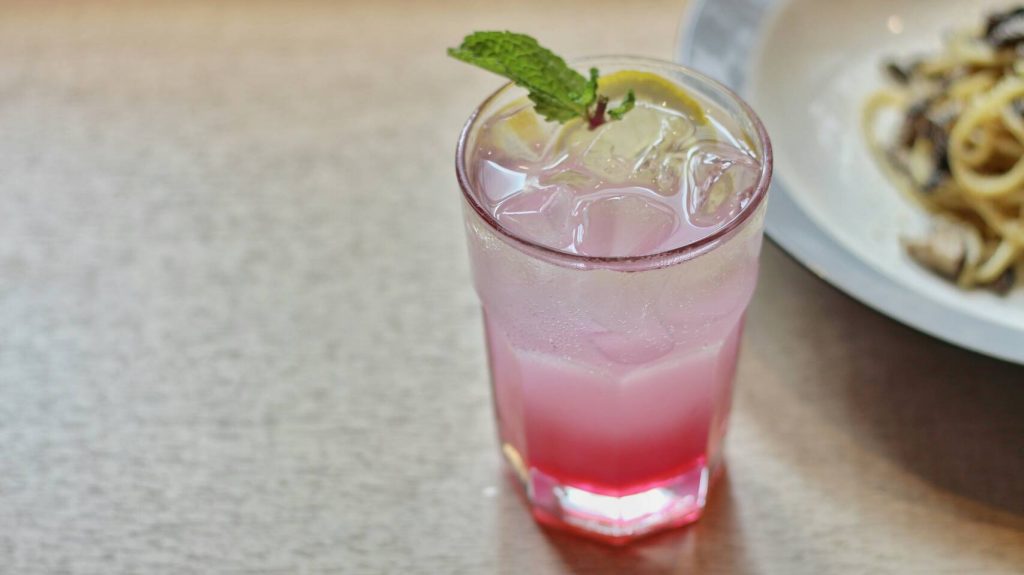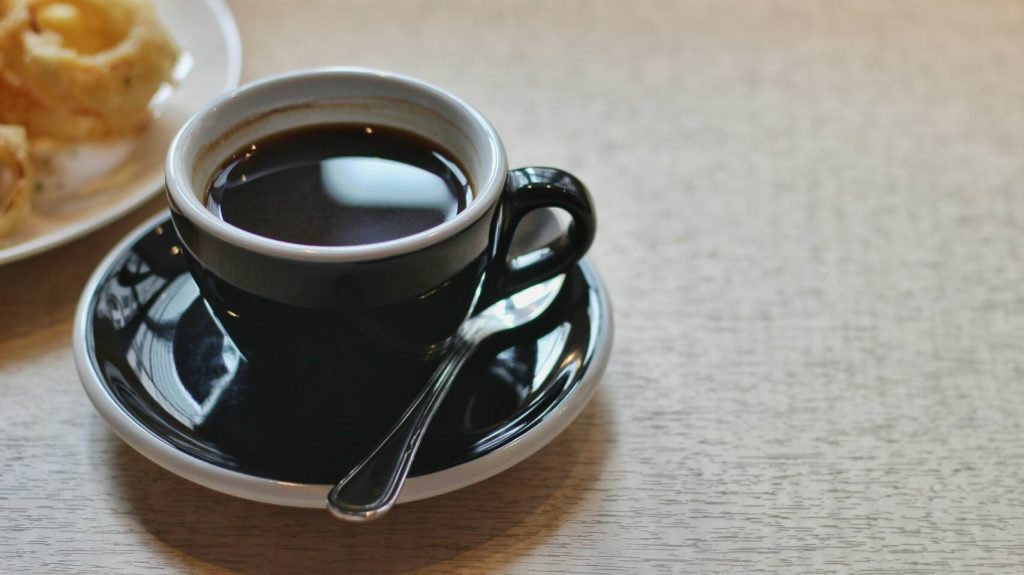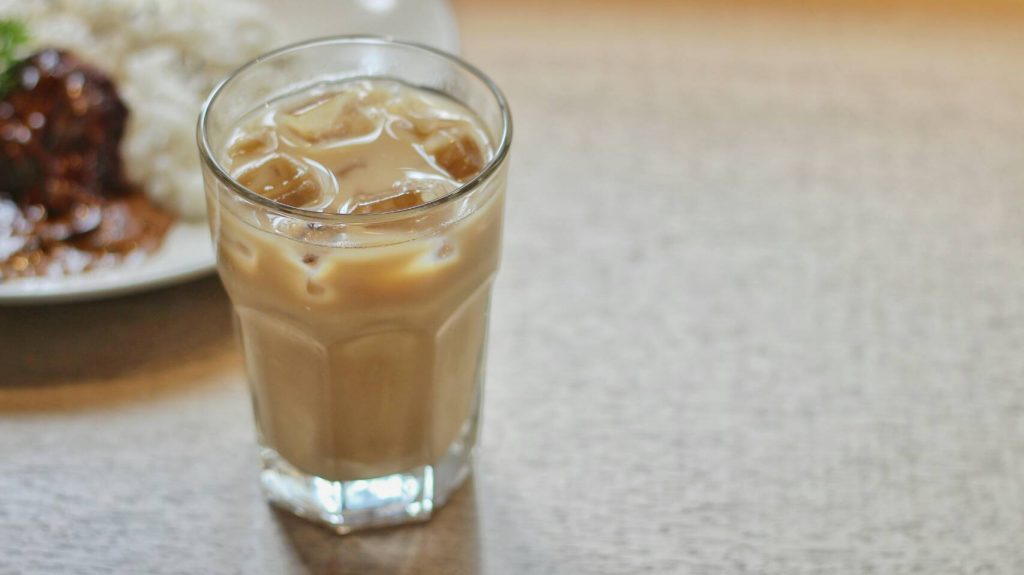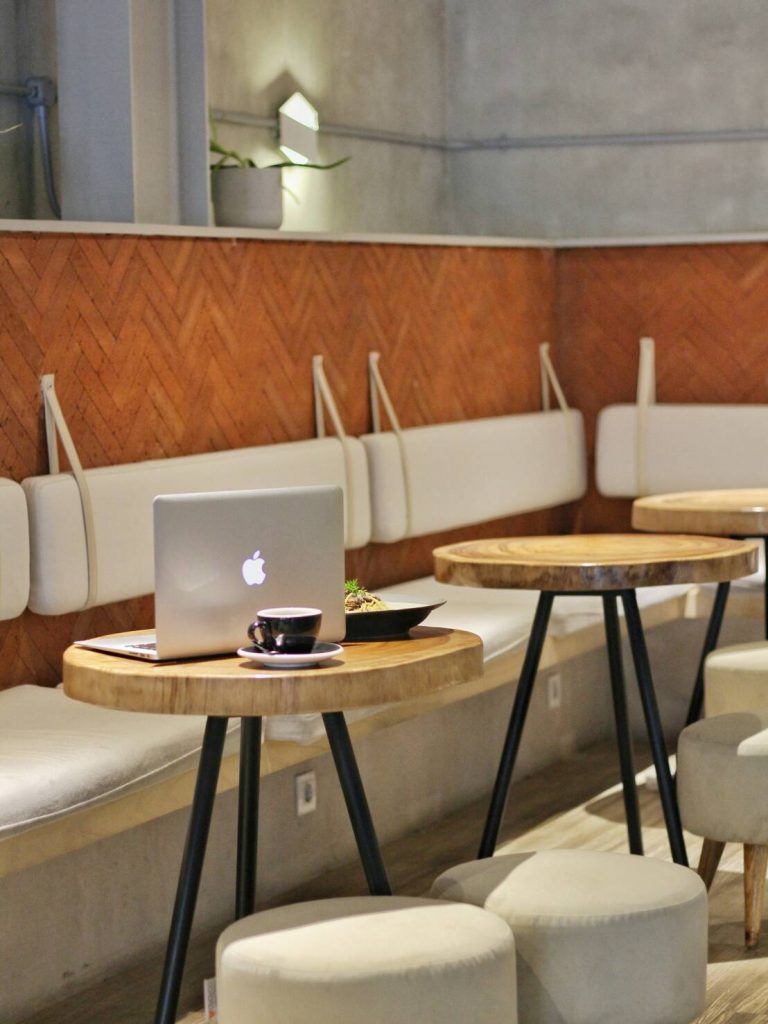 After being full eating food here I want to share a little to you why do you need a working space like Hiveworks Setiabudi.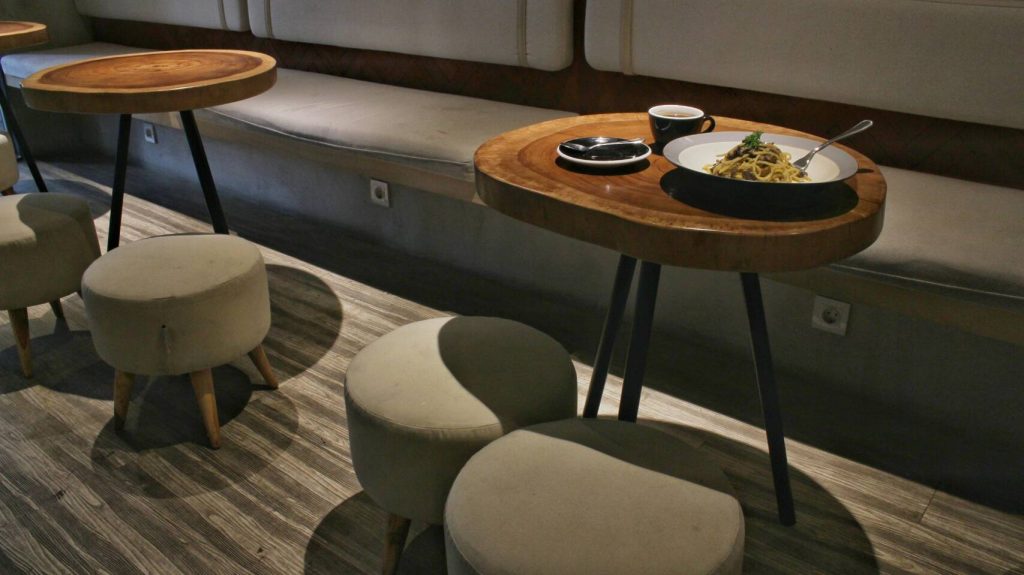 Perhaps the most powerful aspect of working space in Hiveworks Setiabudi is that friends have access to an internal professional network informally. In co-working space like Hiveworks Cafe there are people with different occupational backgrounds, such as those who work in the creative world, legal professionals, marketing, programmers, and many more. So there is a possibility to get a network there.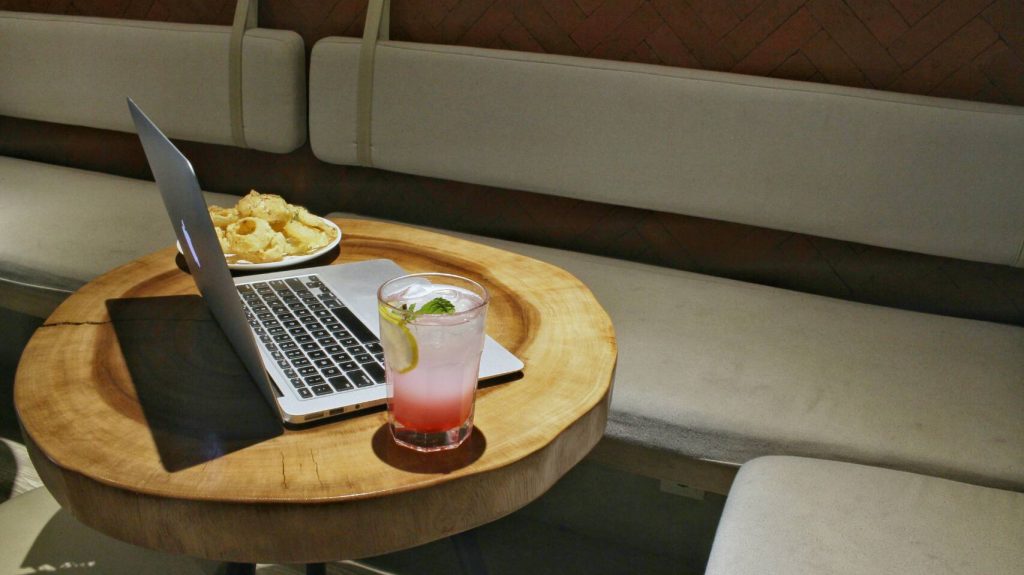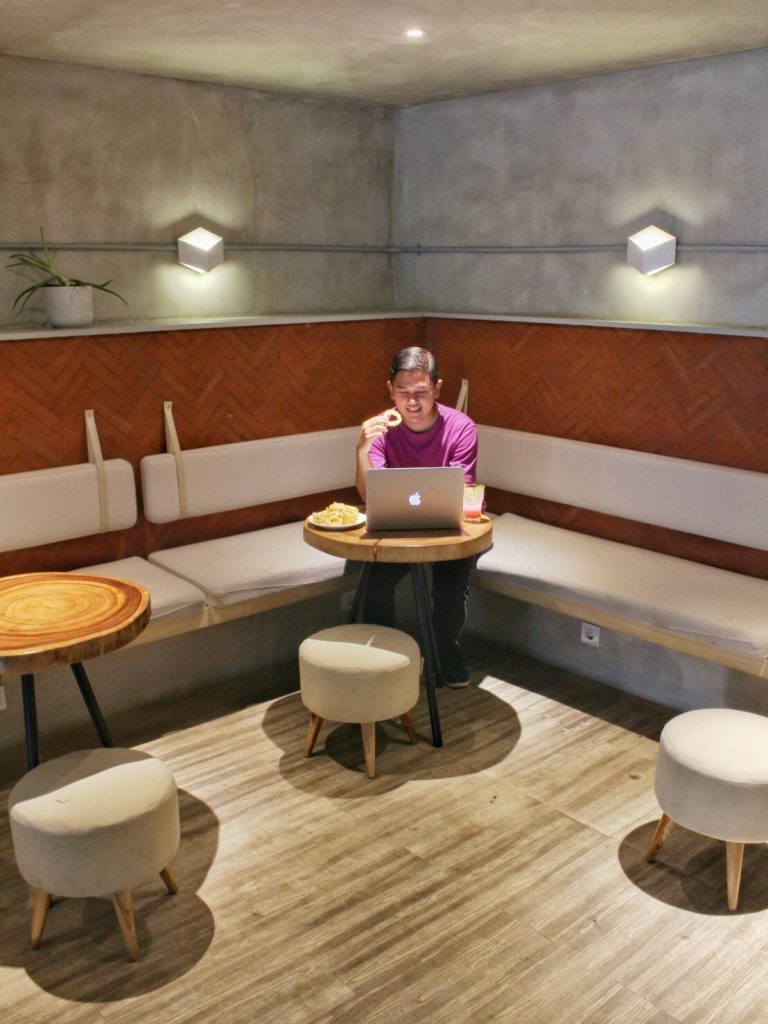 And why you should choose Hiveworks Cafe? Here you will forget about signing a place for office rent for a year or more. So you can have a workspace without taking big risks by issuing high office rental prices.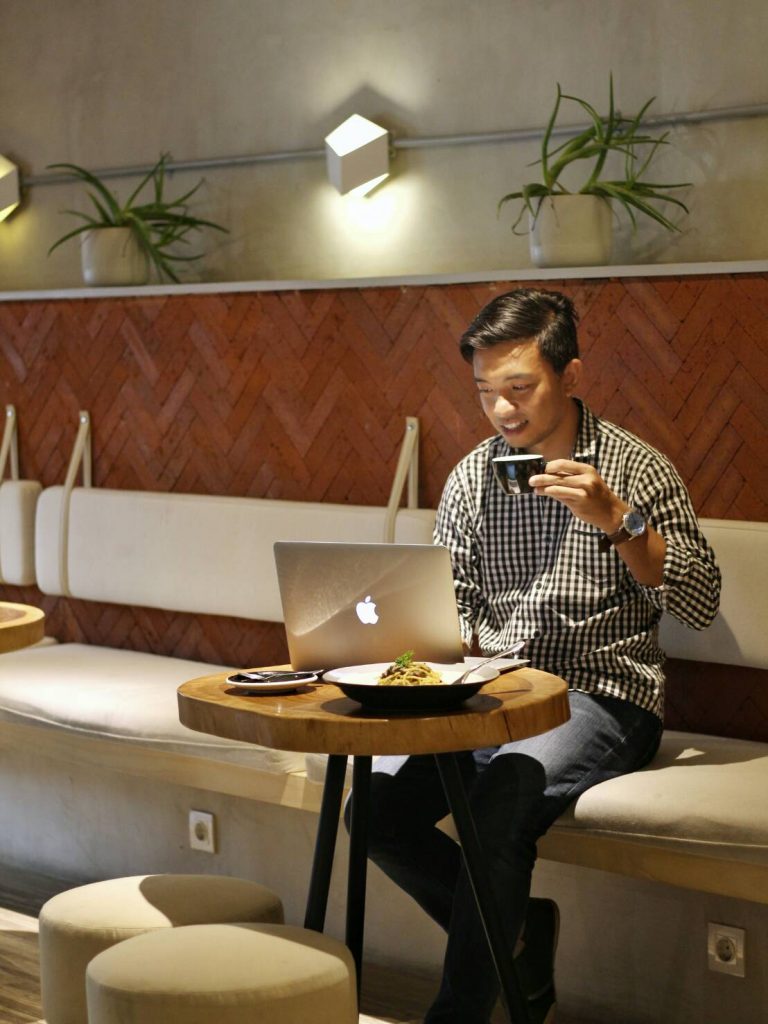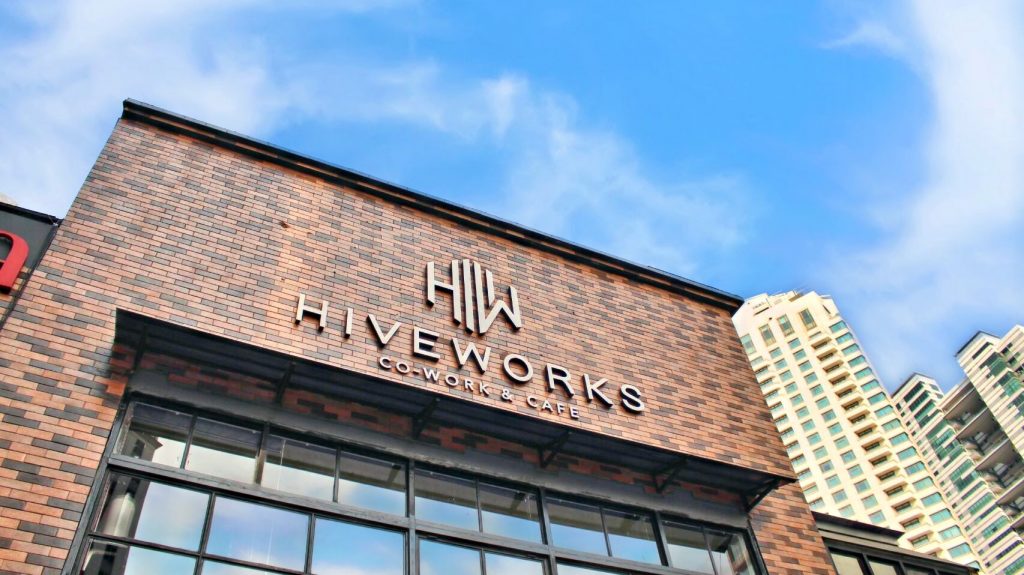 Finally I close my review and don't forget to follow our culinary journey in this blog, Instagram, Youtube and Facebook. Please apologize if there is something missing in writing or menu explanation. We open for critics and comment. See you in another culinary journey with Jajanbeken!
RATING
Taste : Excellent
Service : Excellent
Price : Average
FACILITIES
Wifi : Yes
Plug : Yes
Dine in : Yes
Outdoor : Yes
Toilet : Yes
Parking: Yes
CONTACT
Address : Jl. Karet Ps. Baru Tim. 5 No.25, RT.12/RW.11, Karet Tengsin, Kecamatan Tanah Abang, Kota Jakarta Pusat, Daerah Khusus Ibukota Jakarta 10220
Telp : 0818 525 008
Instagram @hiveworks_id
INFORMATION
Open hour: 8 AM – 10 PM
Price : Rp200.000 for two people (approx.)
Dresscode : Smart Casual.
MAP