It was Saturday morning after the rain. That morning feel so breeze, the air was so cool and I love the weather. I have been waiting that day for some reason, yeah I mean this time is chilling time with my colleagues. And this newly open restaurant is the best spot for us to meet up. The name of restaurant is Heritage by Tan Goei, located in Gondangdia area near Menteng.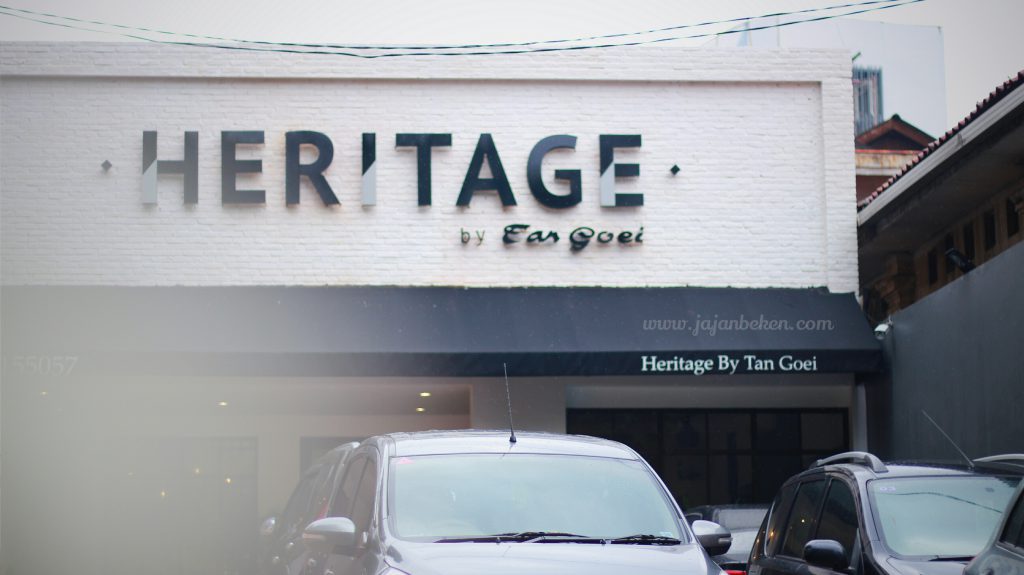 Thanks God we haven't got a traffic on that morning. The road still wet due to the rain falls last night. It was a little funny when we get lost to find this restaurant, we ride Grab Car and the driver stop after the restaurant. We can not go backward due to one way road so we must to turn over. And finally me and my friend arrived at Heritage by Tan Goei and the place was adorable from the front.
Tips: To avoid missing this place, you must be alert if you see RSU Bunda Jakarta, Heritage by Tan Goei not far from there and it was opposite to Lara Djongrang restaurant. Be careful guys the street is one way road from Jalan Teuku Cik Ditiro to Jalan RP Soeroso so don't be missed or you must be go back due to can not take an u-turn.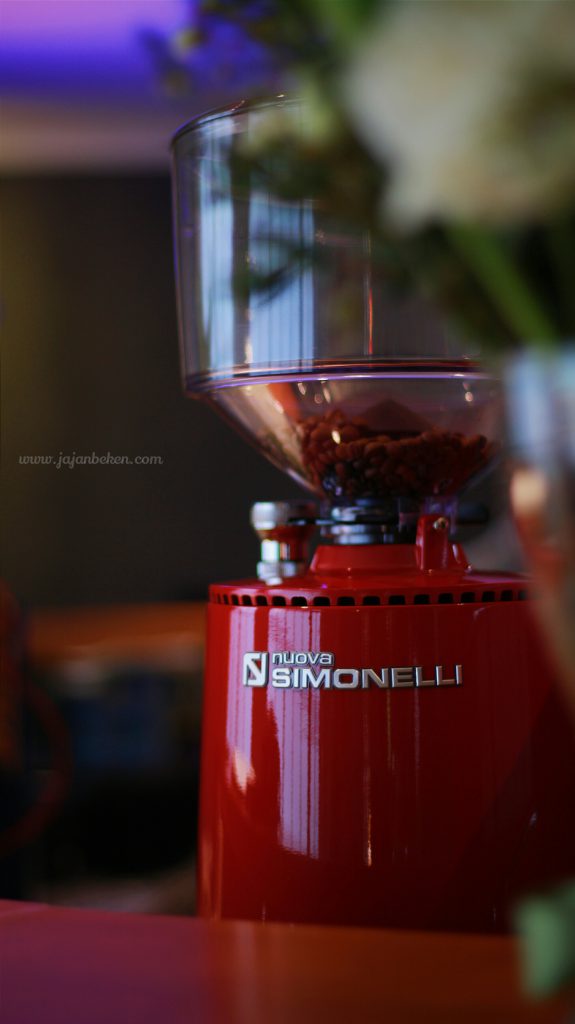 Luckily! Me and my friend are the first invitation who arrived firstly. My intuition said that "Take your camera, take your camera!" Yes the place was adorable inside while still quiet, I really enjoy to take picture here. Let's see inside!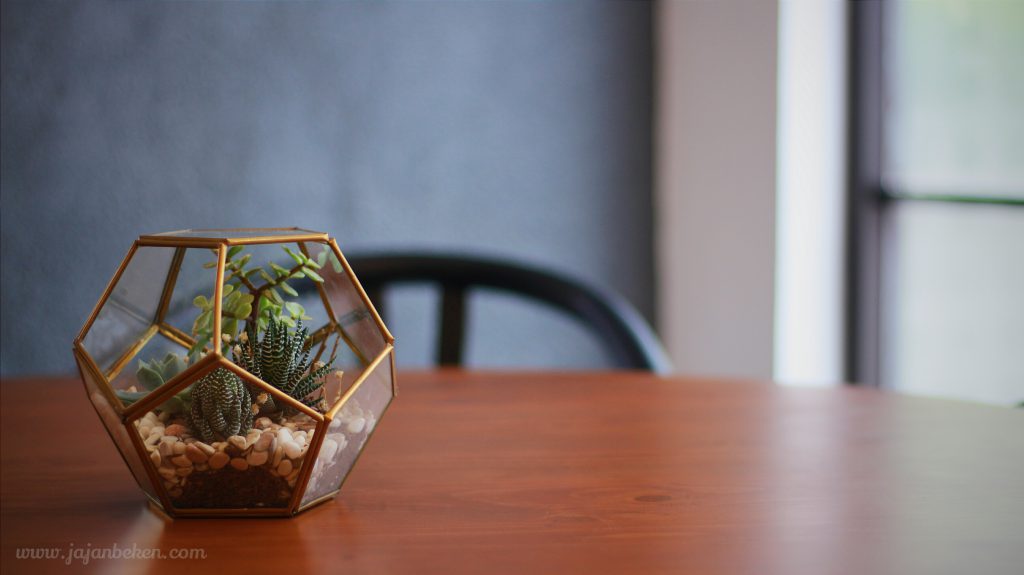 Cozy, relax, cool and convenient is the most feeling in this restaurant. Oh ya, I almost forget, Heritage by Tan Goei serving Indonesian heritage menu and side by side with the dutch culinary heritage. I will tell you more about the menu in the bellow guys.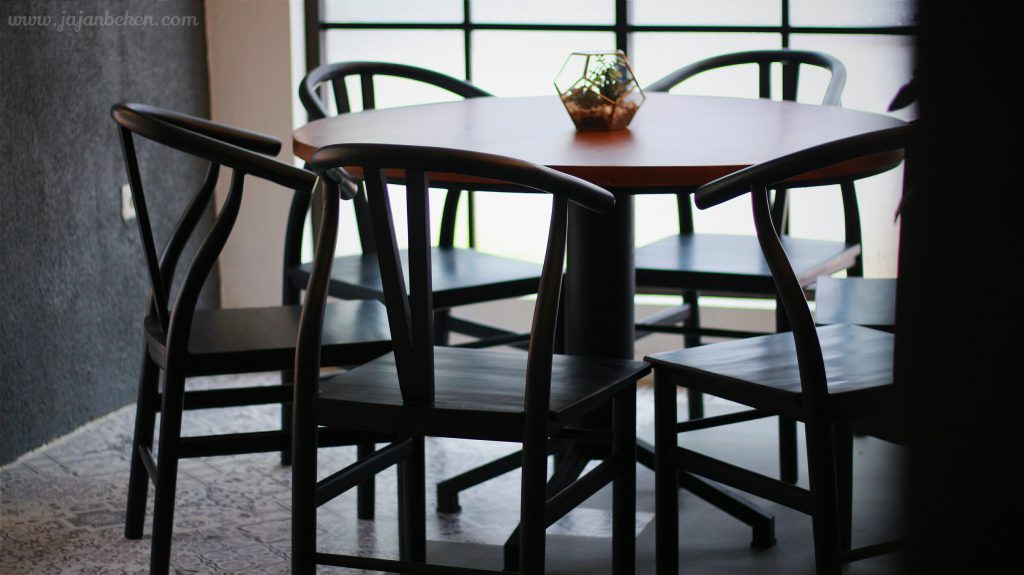 The room was designed by monochrome color shade and simple furniture. A glass wall go along beautify the room and make the sun light come easily and illuminating the whole room. You can see there are many terarium in the table and make the interior become perfect.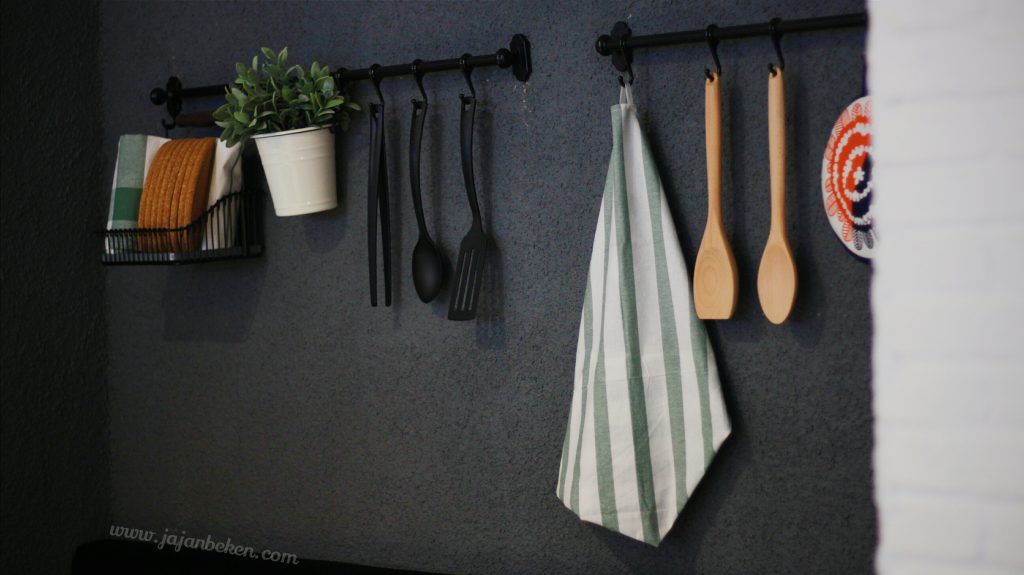 The bright side is the best spot for me, you know I want best food photo when in the good lighting room hahaha. But I thought Heritage by Tan Goei make this purpose for convenient reason.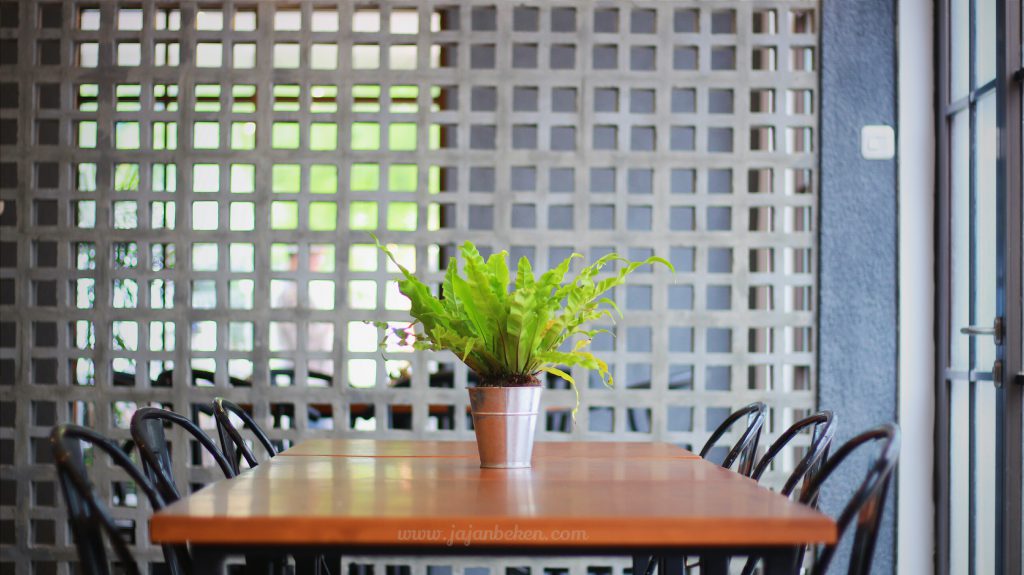 Clever, is the right word to describe the room design. If people today mostly like a restaurant with many plugs and high speed internet connection, Heritage by Tan Goei can answer all they needs.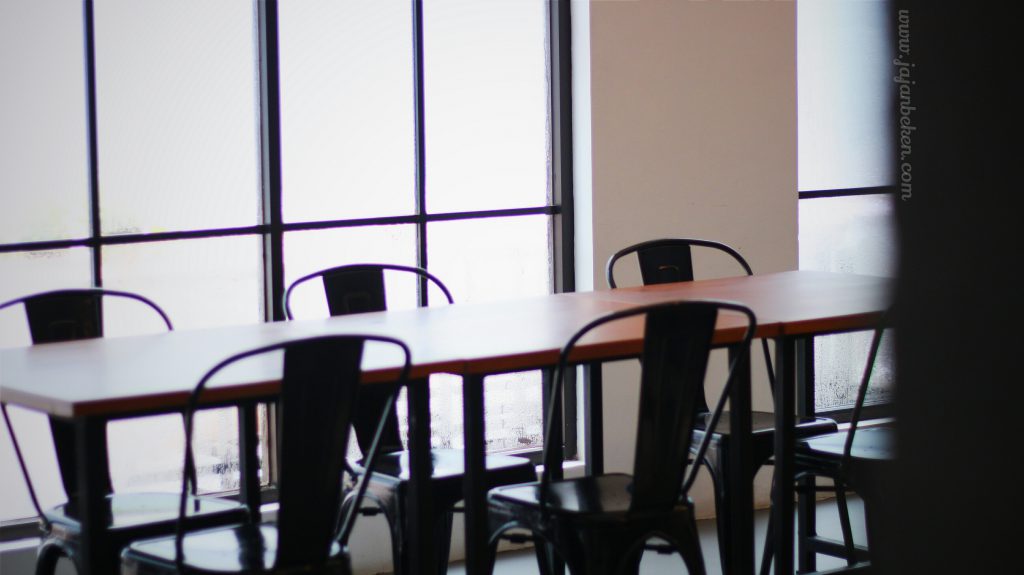 The Food at Heritage by Tan Goei
As I told you in the beginning Heritage by Tan Goei has a main focus in Indonesian and Dutch culinary.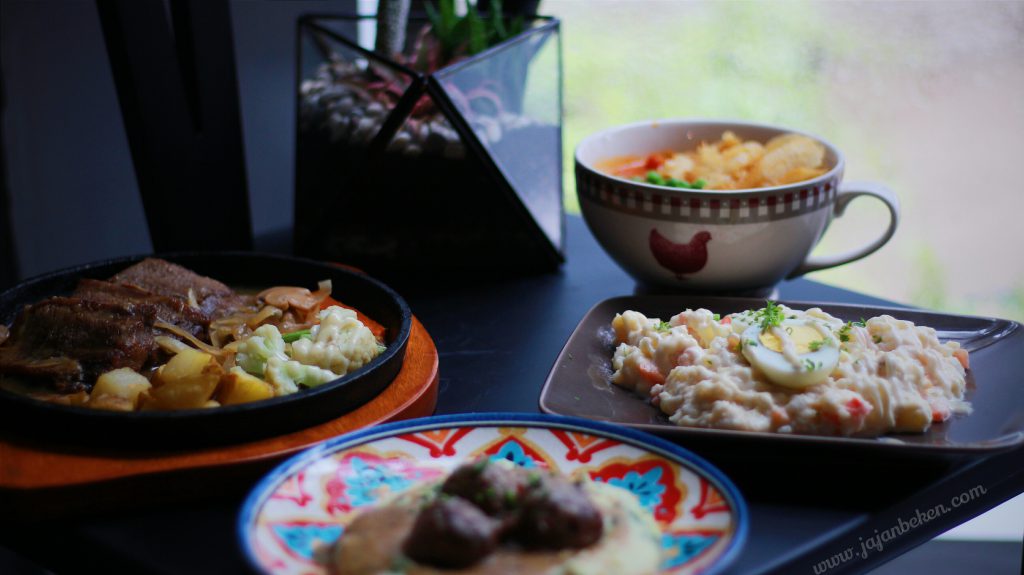 Yes they told me this restaurant has a hereditary recipe and influence by Javanese cuisine cross mix with colonial taste.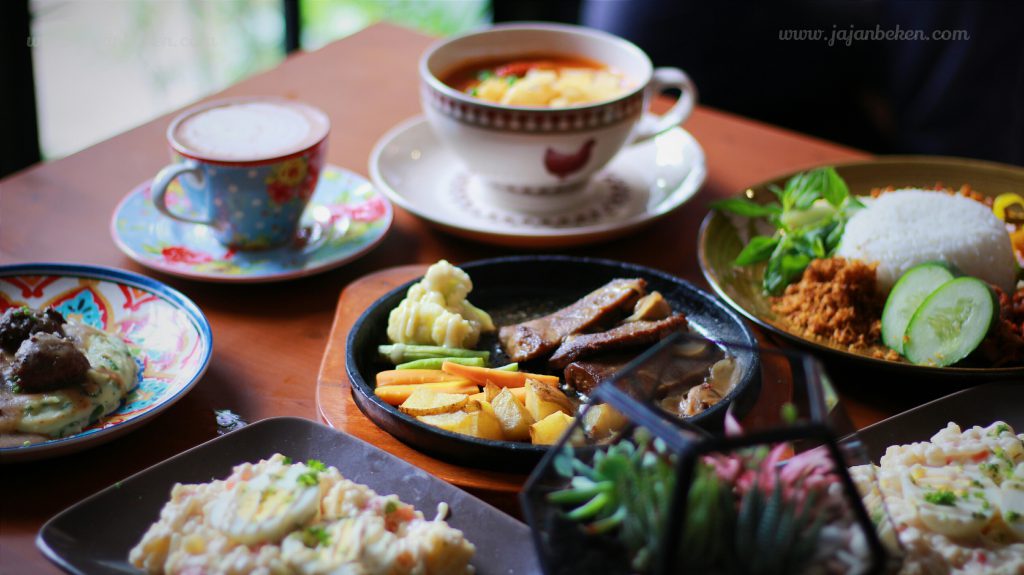 1. Tomato Soup (IDR 49K)
Firstly I tried these soup, Tomato soup is a Dutch cuisine. Consists of smoked beef ham, chicken sausage, homemade potato chips and green peas.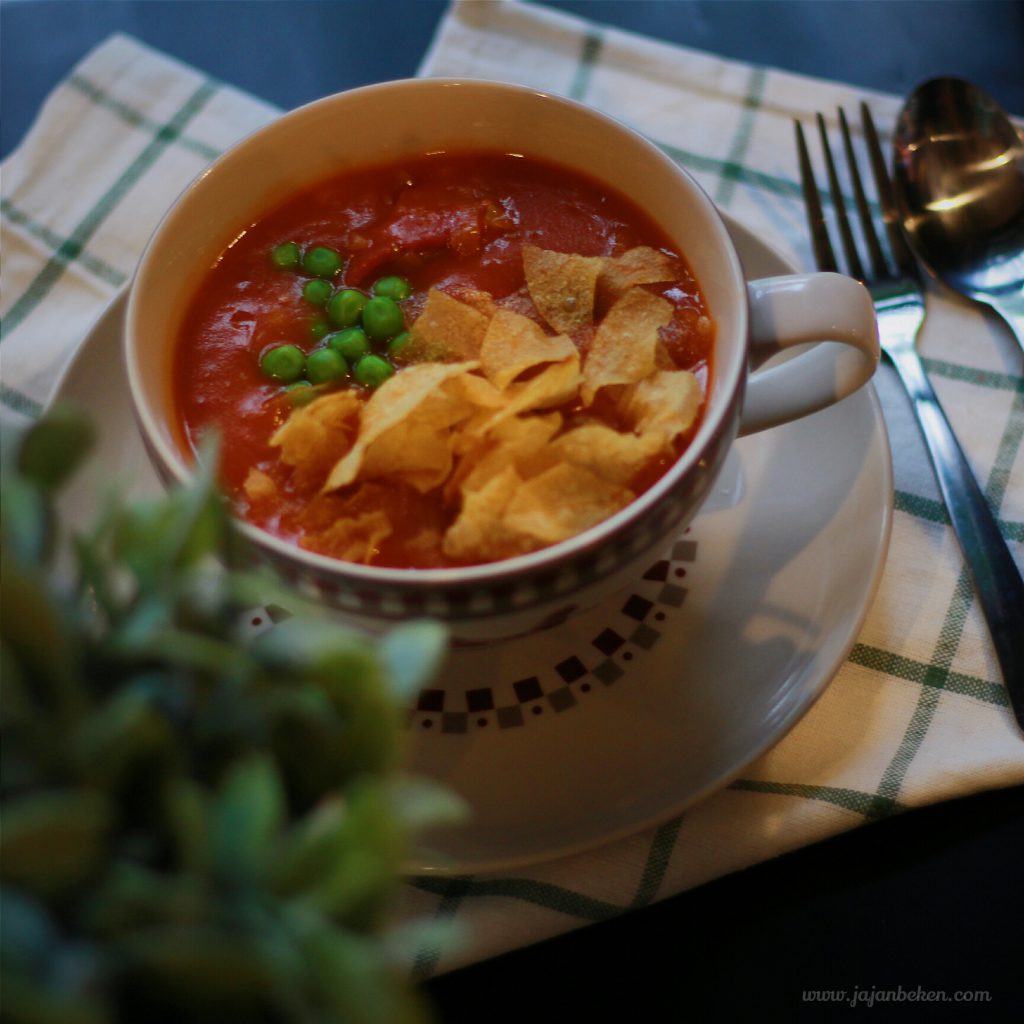 Sweet, sour, smooth and thick become one in my mouth. The taste is so good and i think this menu was the star!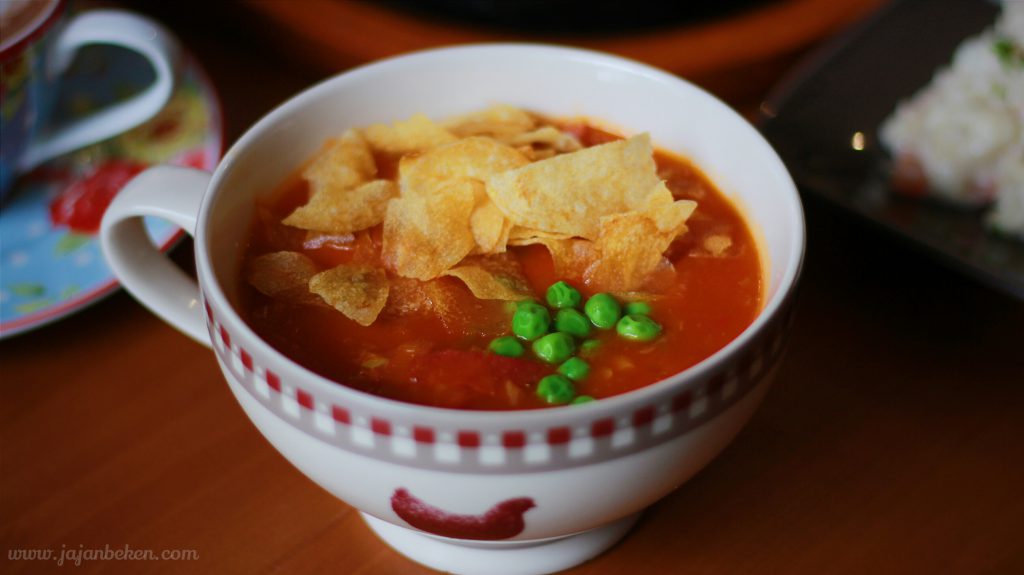 2. Stamppot (IDR 50K)
Still in the Dutch culinary heritage they have another fabulous menu call Stamppot. And again this menu seduce me with the taste.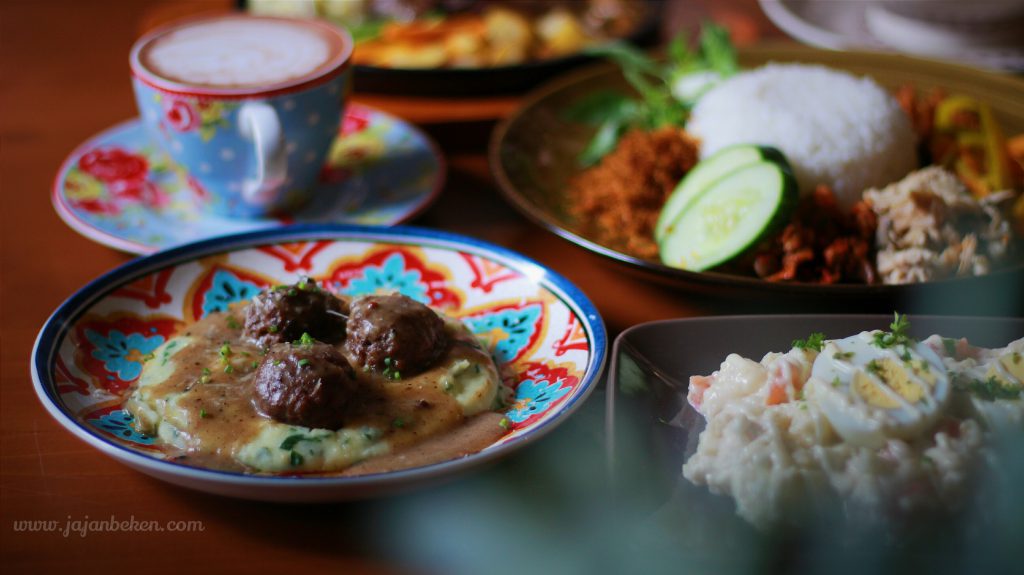 Consists of three pieces of homemade meat balls on mashed potato and smothered by gravy sauce. The taste was super duper delicious, the meat balls was beefy and nicely animalic scent. Two portion please! Hahaha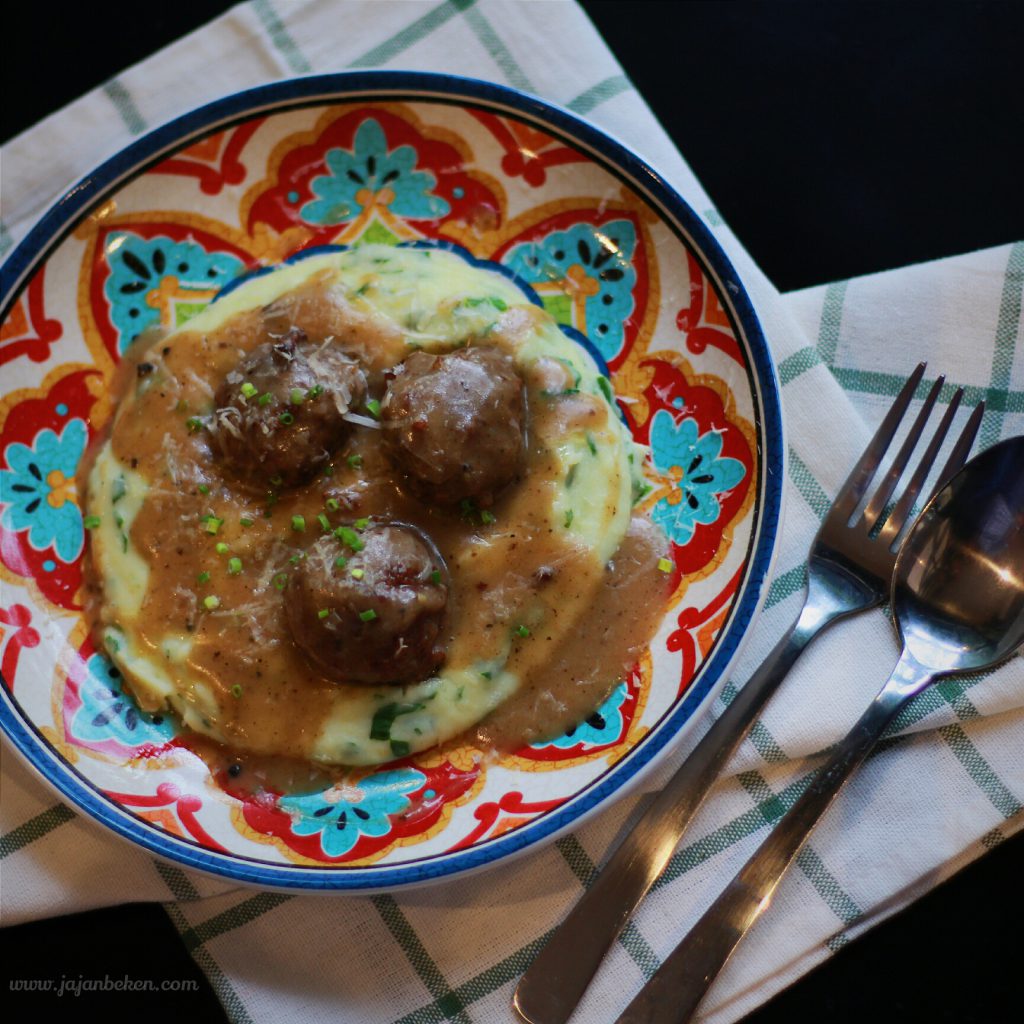 3. Huzarensla (IDR 45K)
The first think in my mind when I heard this menu name, Huzarensla is a beautiful girl LOL. Huzarensla is a Dutch cuisine with mashed potato mix with dice apple and pineapple. Huzarensla topped with mayonnaise and boiled egg.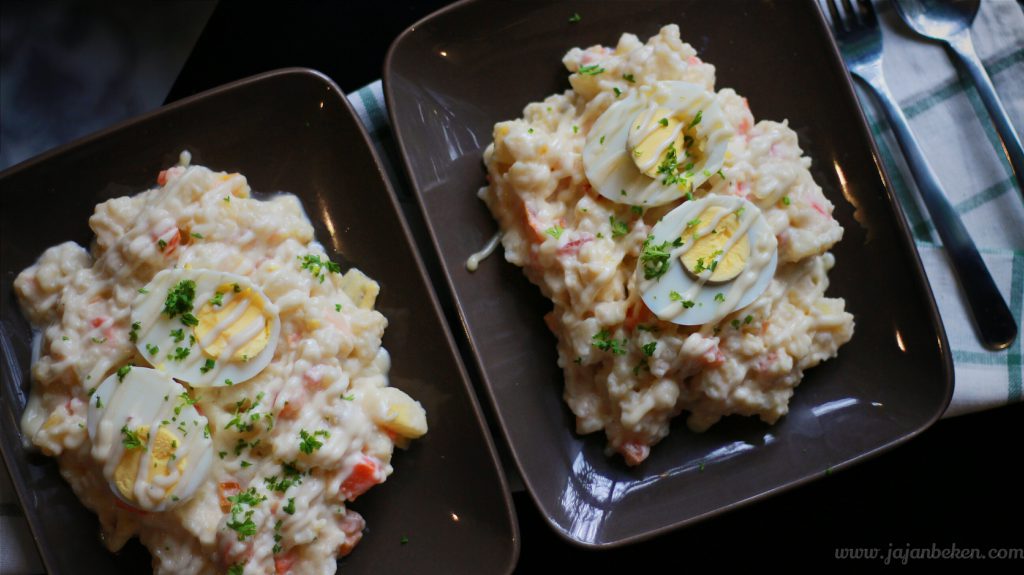 But don't be surprised if you get this menu in cool temperature when it come to your table. Huzarensla is best serves in a cool temperature, that's how it is the Dutch way to eats.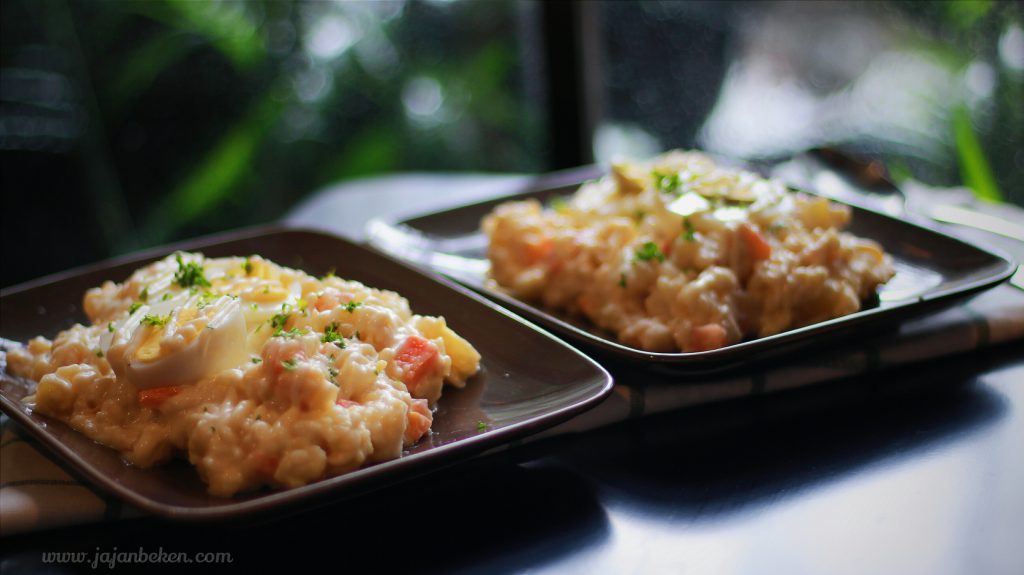 4. Nasi Langgi (IDR 60K)
One of Indonesian menu that I've tried is Nasi Langgi. This Solo cuisine can be paired with other colonial taste on that day, finally I found rice hehehe.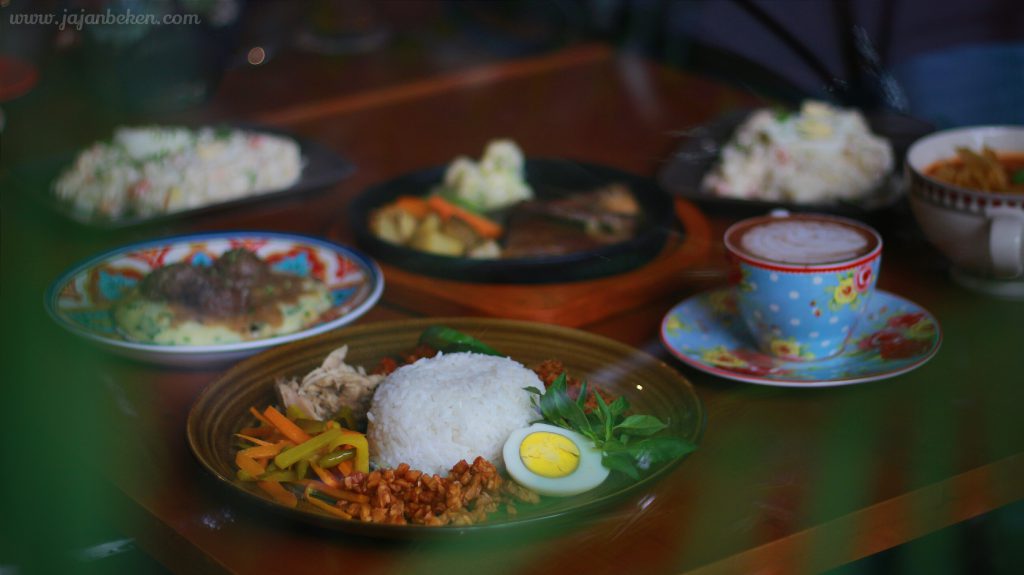 Consists of serundeng, kering tempeh, acar kuning, opor ayam and ati ampela, Nasi Langgi can be your choice aside European dishes.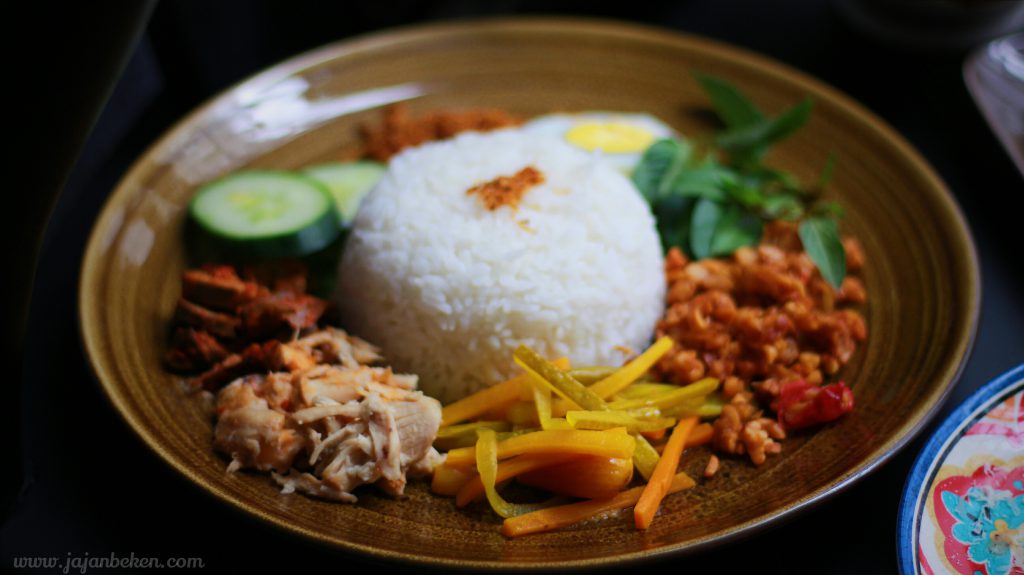 I love the serundeng in this menu, the opor ayam has a best taste and texture. The steam rice not dry and my friend really enjoy this menu so much.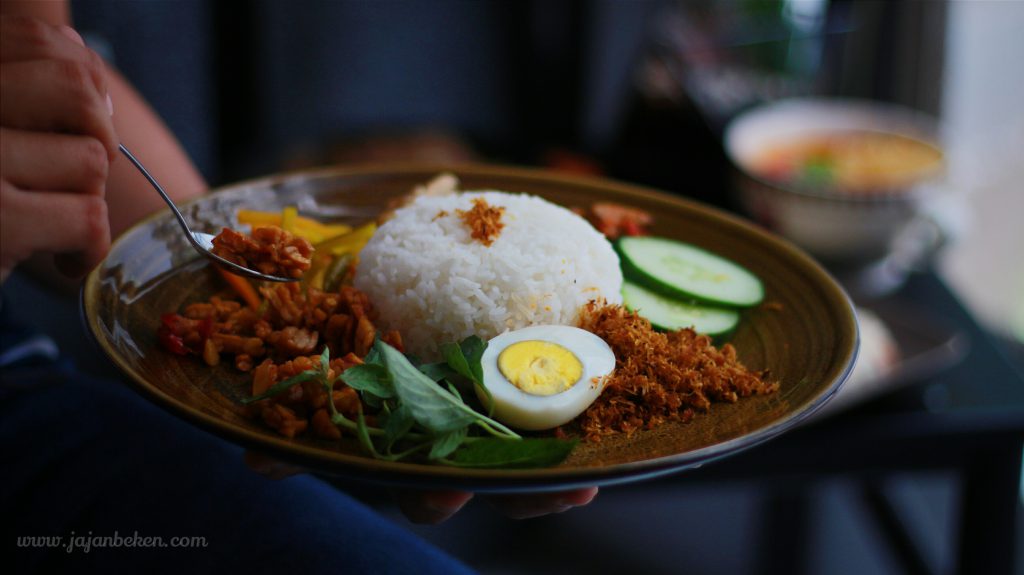 5. Bistik Lidah (IDR 98K)
Bistik Lidah or Tongue Steak is the main star in this restaurant, why? Because the meat is so tender, not dry and still juicy and the sauce come through the meat nicely.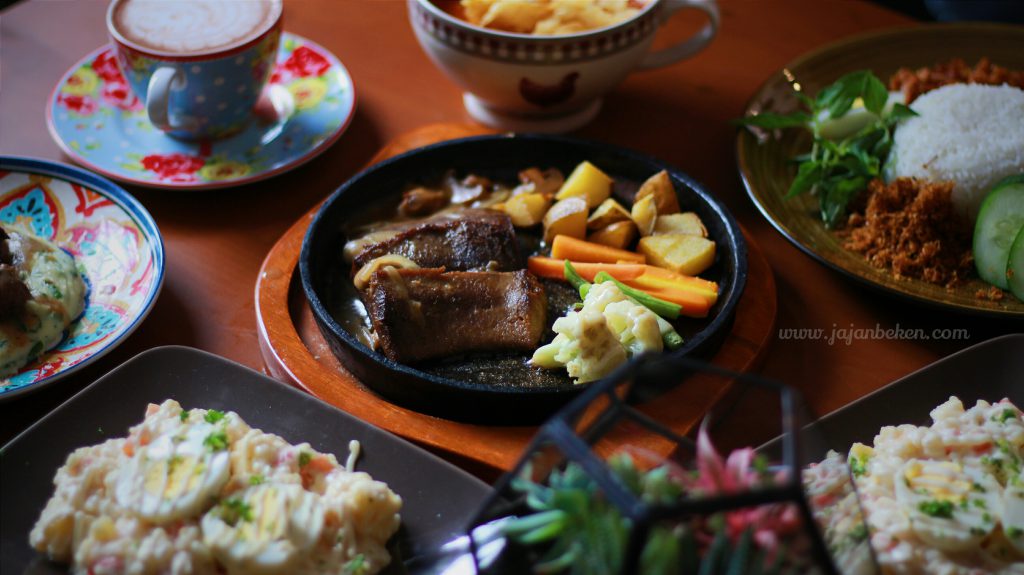 Serves in hot plate, this Bistik Lidah came to my table while sizzling. The mushroom sauce was delicious, you must be falling in love to this menu!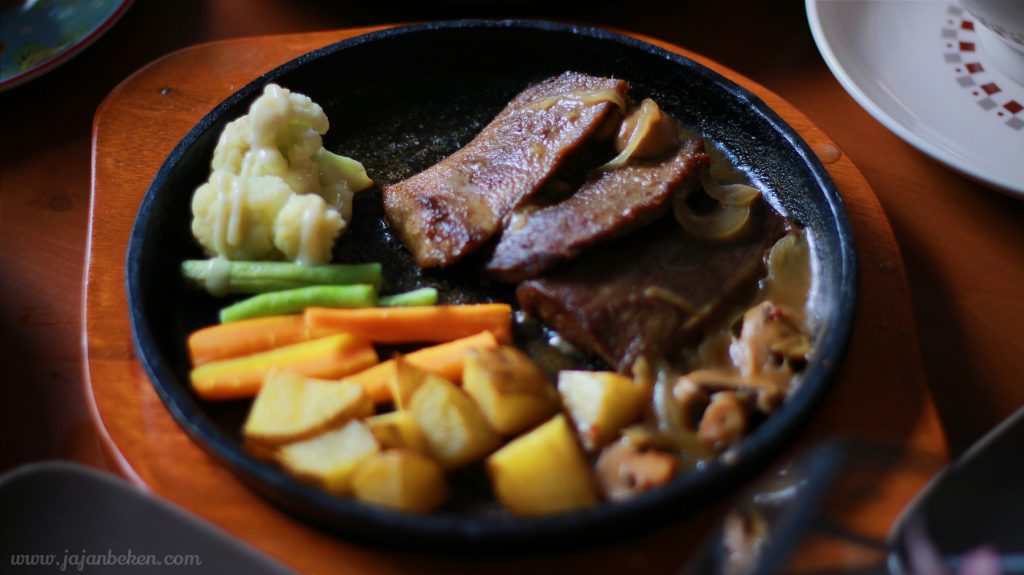 I recommend this menu to you guys. But don't take from my plate please!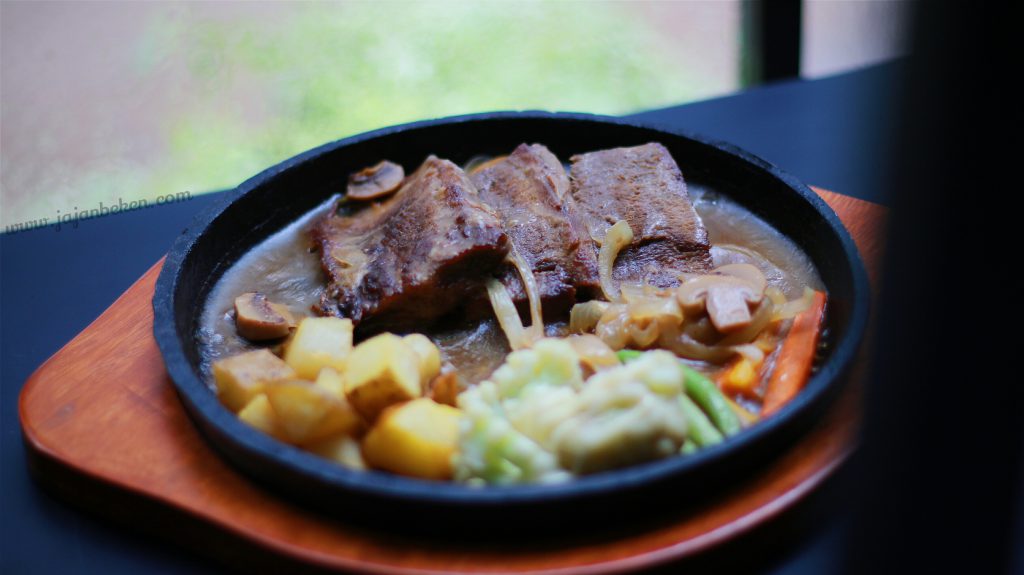 6. Coconut Yogurt (IDR 48K)
This healthy bowl made by coconut cream, yogurt and topped by granola and watermelon.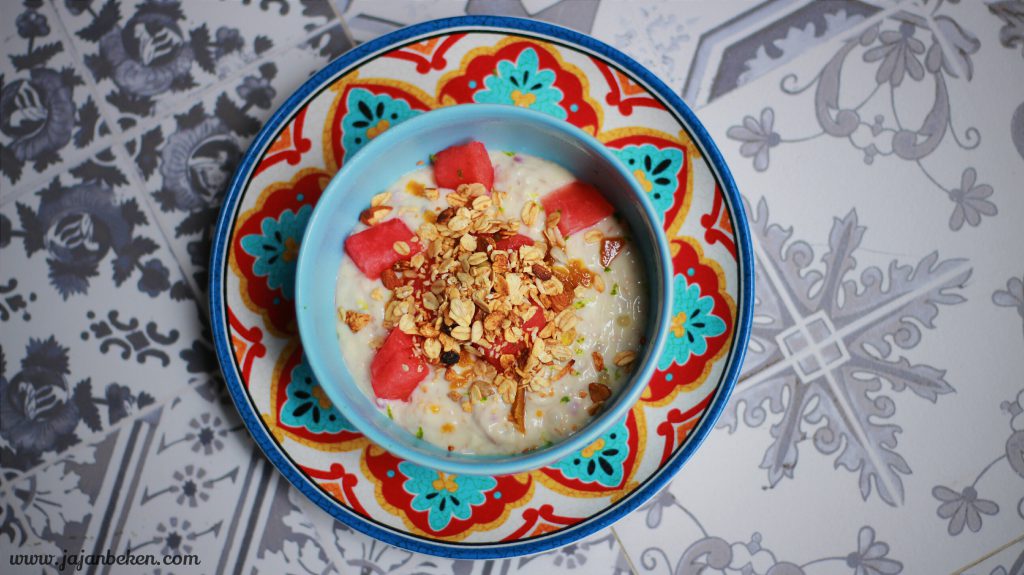 The texture combination smooth and crunch are perfectly balance. The sweet level just fine and these menu not only for breakfast but also for desserts.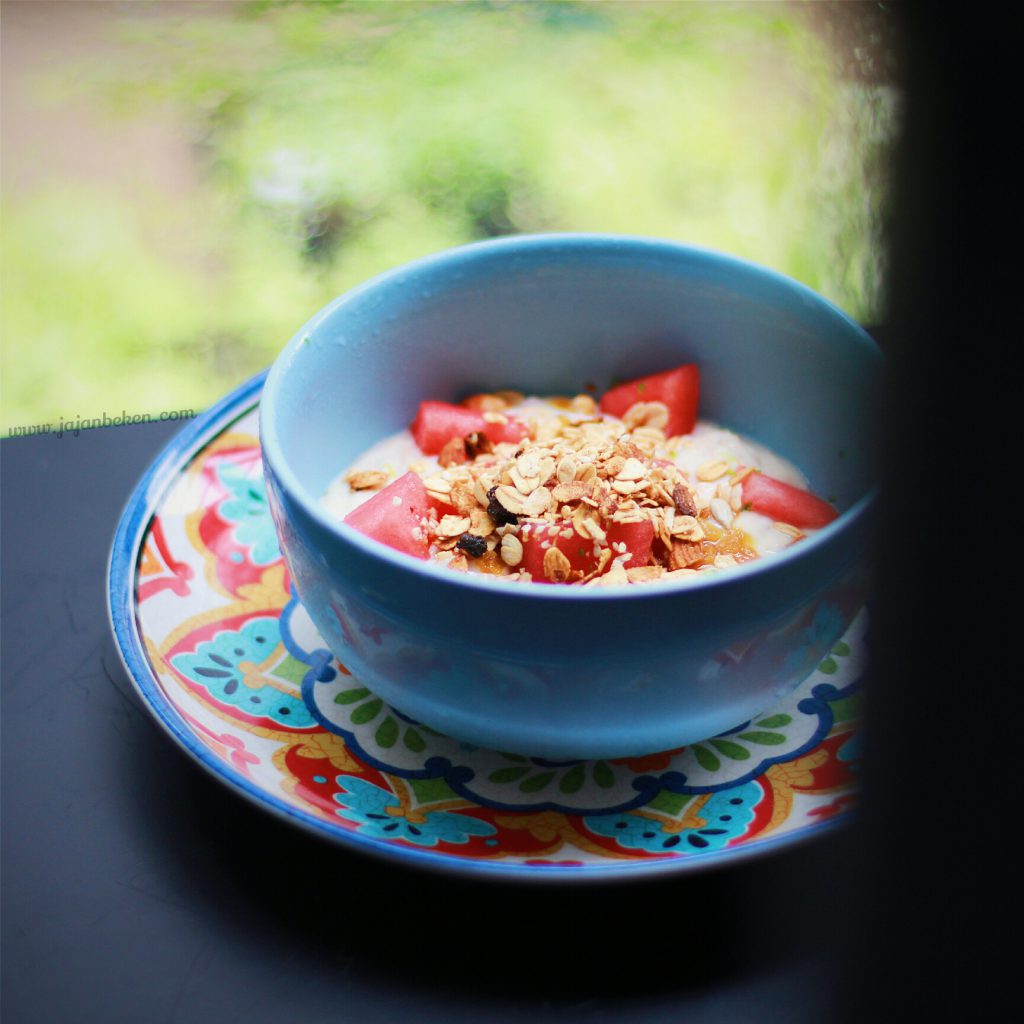 7. Hot Chocolate
Hot chocolate in Heritage by Tan Goei is unique. They paint a beautiful picture on the surface. The taste not too sweet but still mouthfeel and the chocolate was nice.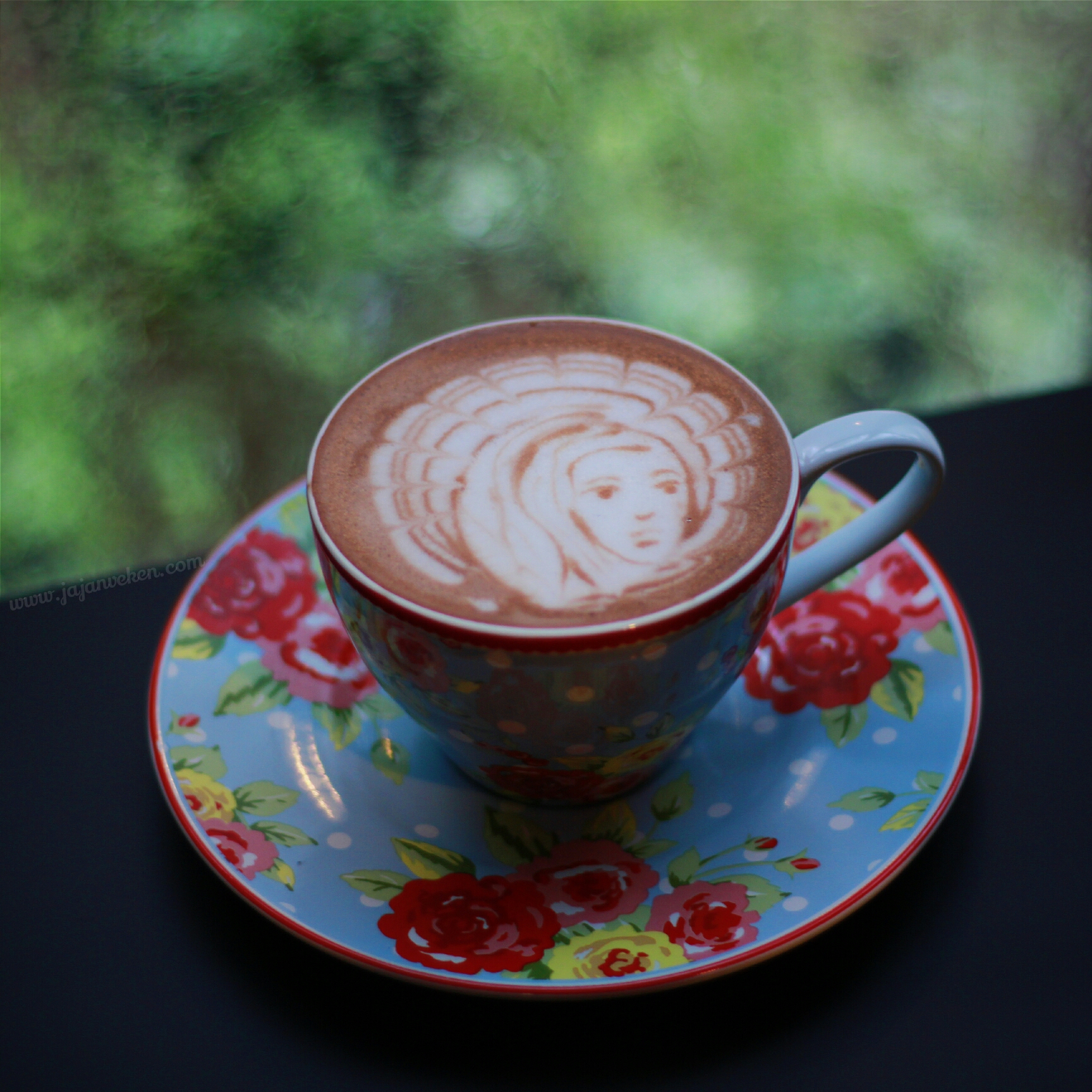 That was my culinary experience at Heritage by Tan Goei. Overall I love their Dutch cuisine and their ambiance. I recommend this place to you for having some meal.
Finally I close this article, and I apologized if there is an errors in my writing. Thank you for read this article and dont forget to subscribe jajanbeken.com. See you in another story with Jajanbeken.
RATING
Ambience : Excellent
Taste : Excellent
Service : Excellent
FACILITIES
Wifi : Yes
Plug : Yes
Dine in : Yes
Outdoor : No
Toilet : Yes
Parking : Yes
CONTACT
Address : Jalan Teuku Cik Ditiro No.3, Gondangdia, Menteng, Jakarta Pusat, DKI Jakarta 10350

INFORMATION
Open hour :7AM – 9PM
Price : Rp 200.000 for two people (approx.)