D'Village Food Center  is the latest restaurant in west Jakarta, this restaurant is serves a typical authentic Indonesian food. With a view like a village house in a rural areas, add to the ambiance of this restaurant is very shady who has never we have encountered in Jakarta. Last weekend I get the opportunity to visit this restaurant.   As we know, if we went to Tanjung Duren area for entertainment it might be prefer  for the Mall as an option. But is no less interesting D'Village Food Center which can be another option beside the mall.
A Village in The City
The restaurant located exact opposite to the Central Park Mall, not far from the pedestrian bridge busway station. In a side street make this place more strategic and easy to find. I bet you will like this place at first sight because this restaurant gives a different feel like a village in the city and the most important they have unforgettable food taste.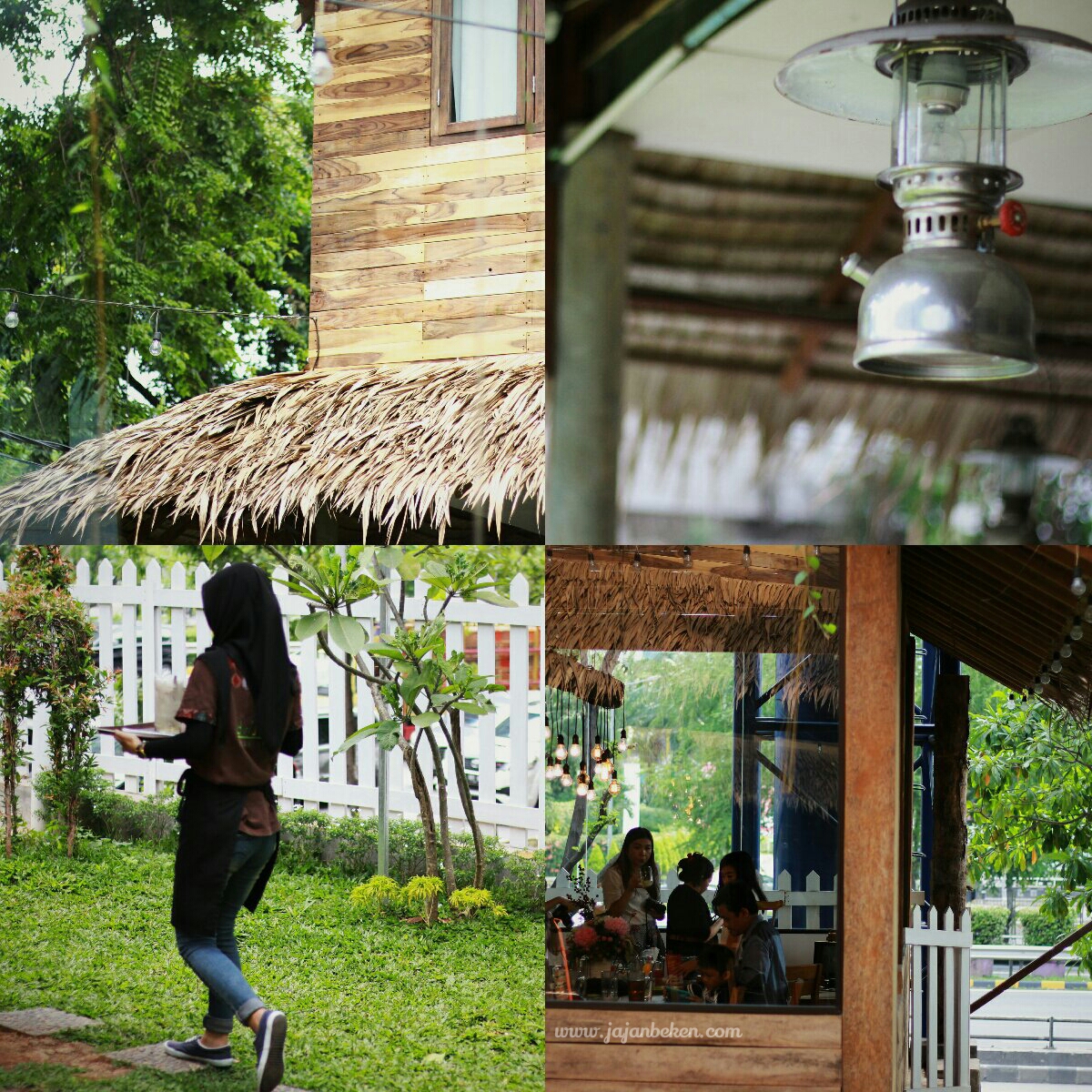 There are some tenants who sells a variety of different foods in each. All of these have in common ownership, so would add to food menu of any Indonesian cuisine at this restaurant so they call this place as food center.
When you enter at this restaurant you will see a variety of wooden ornaments decorate here. The first impression when I saw this restaurant is "beautiful". Why? because a neighborhood this restaurant depicts the resting place of a pretty garden with many trees and lights that show the impression of tranquility. In the restaurant is divided into several rooms with semi-outdoor with shades of the decor that was so thick of Indonesian culture.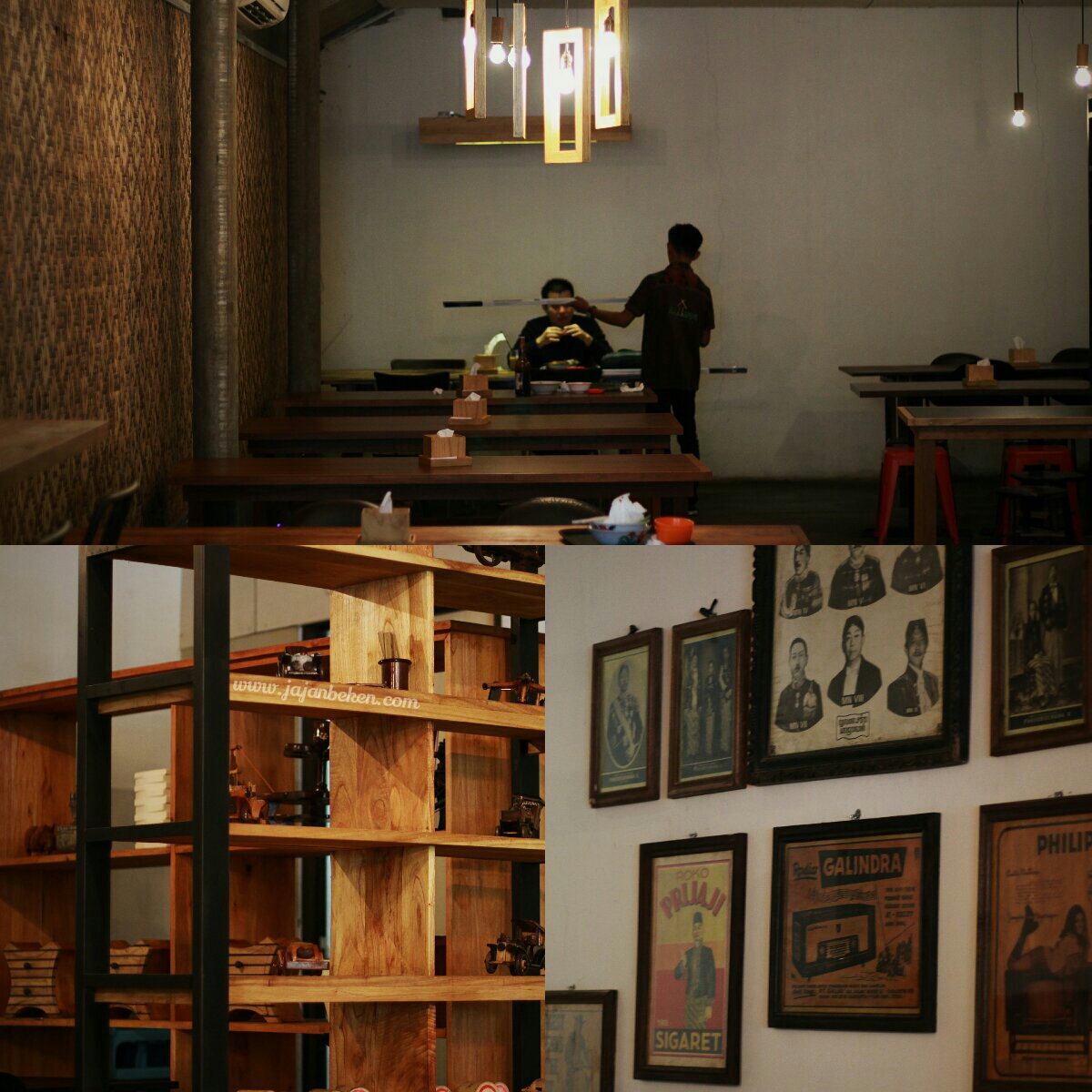 There are many options table at this restaurant, you can select them according to your needs. If you like to take OOTD pictures here, it is suitable for you with plenty of gorgeous spot.
All menu dishes at D'Village food center are typical of Indonesian food with a very high taste. Now I will introduce each one of these foods, check it out !
Panada (IDR 6K)
Panada is one of the typical cake from Manado. This form of pastel cake stuffed with cakalang fish. Panpis spices is cakalang fish cooked with onions, lime leaves, basil, red pepper, chives, while the fish meat is pulverized into a mashed. Making Panada consist of materials and content, then deep fried hot oil.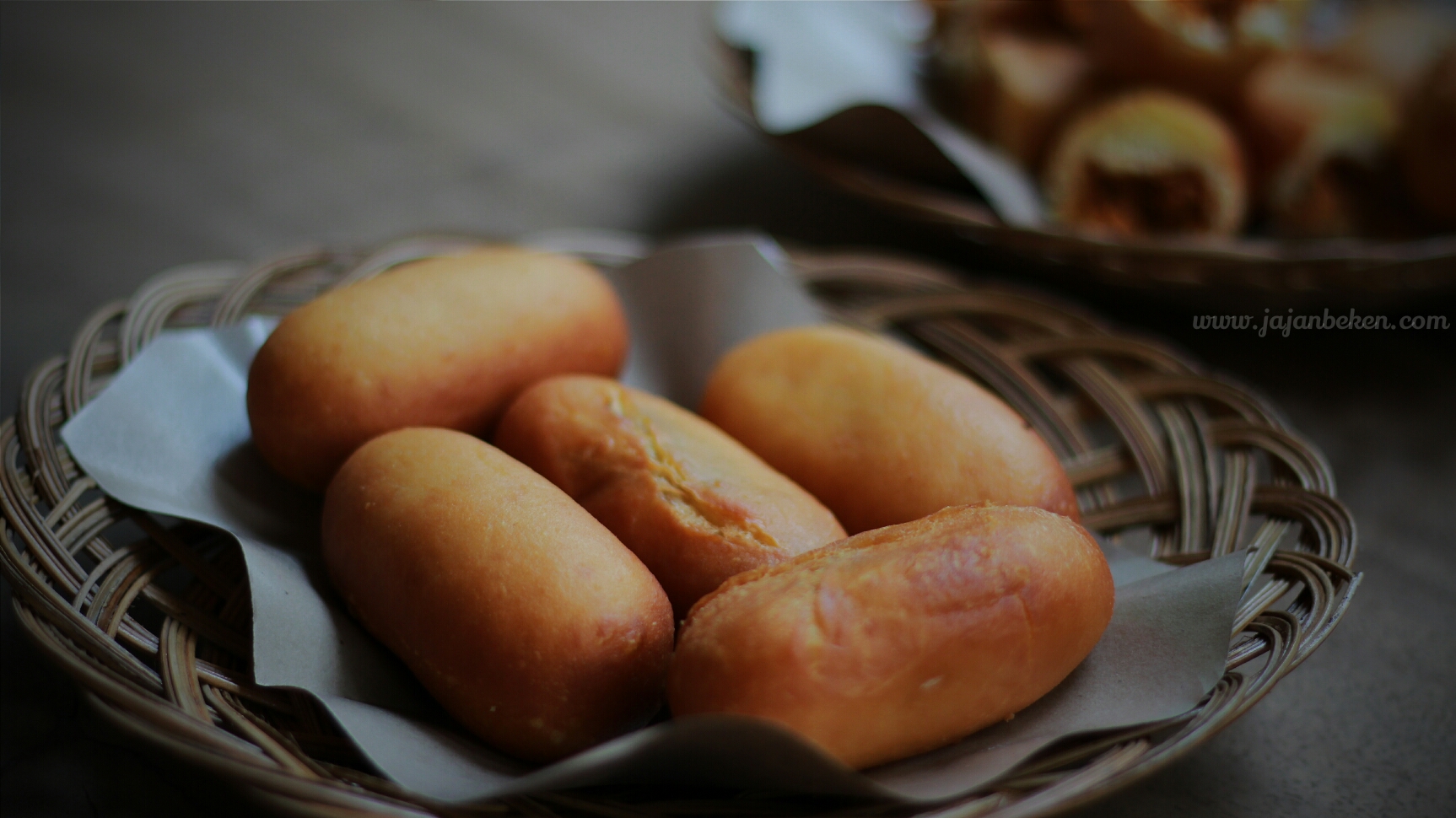 Siomay (IDR 10k)
Most of us like Siomay, isn't it? Siomay is also one type of dim sum. In this restaurant they provide fish meat siomay with peanut sauce which was very tasty. You can set your own level of spiciness because the sauce was served separately to be mixed into peanut sauce. And lime fruit is provided not only for presentation but to add a freshness by squeezing.
Nasi Uduk Komplit (IDR 30K)
Served with fried chicken, perkedel, fried tofu and tempe. Nasi uduk is made of steamed rice with coconut milk grated. These foods are usually can be found in the morning for breakfast and sometimes in evening for dinner. But at this restaurant you can eat at any time on any visit.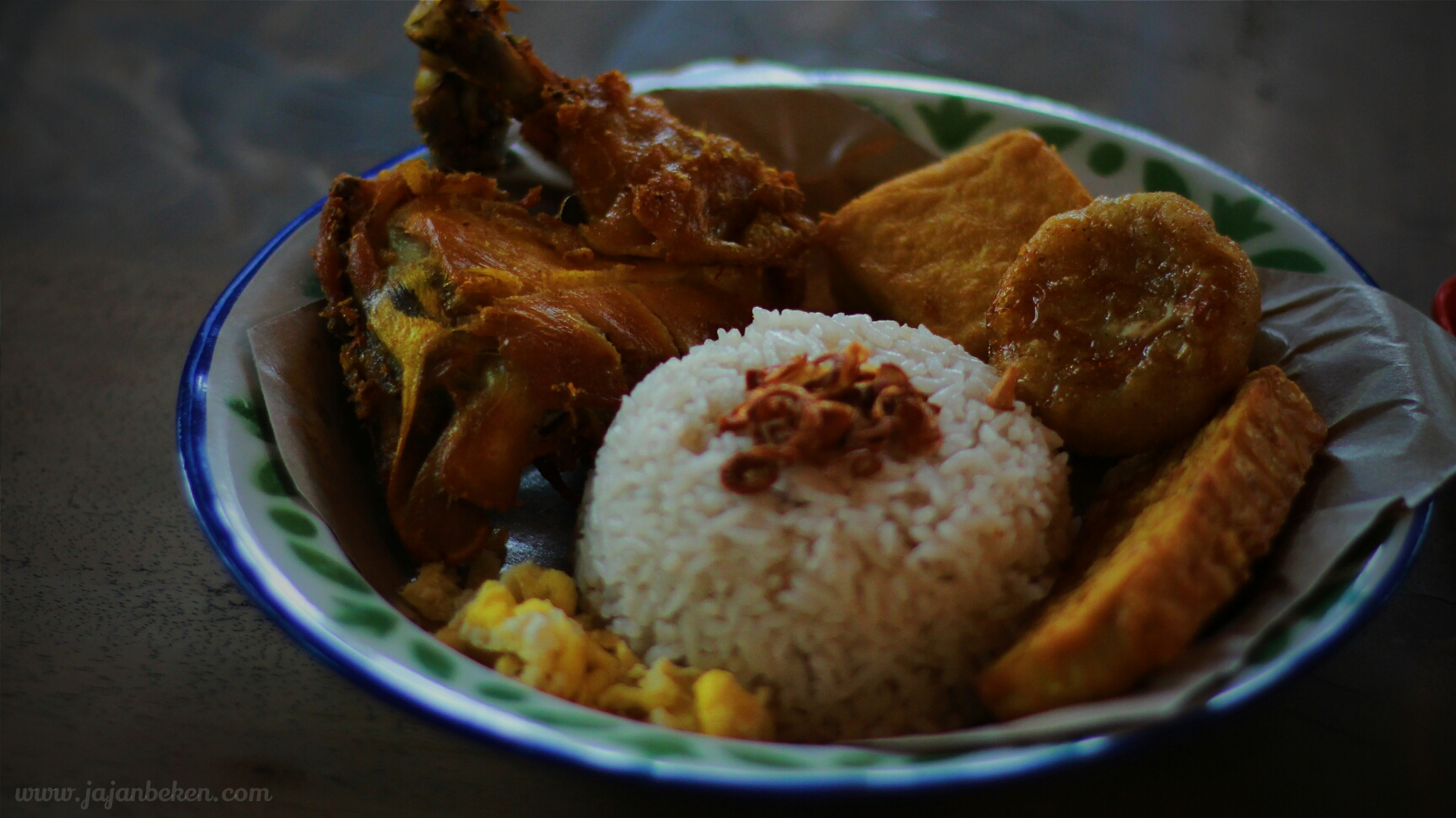 Nasi Campur Rasa Roa (IDR 35K)
This is my favorite menu here, simple but very tasty and I was tempted to taste when see it. Served with rice, bakwan, roa, vegetables and sauce. When I ate  this food it was very tasty when all the dishes are still in the warm temperature so you will love this as much as I.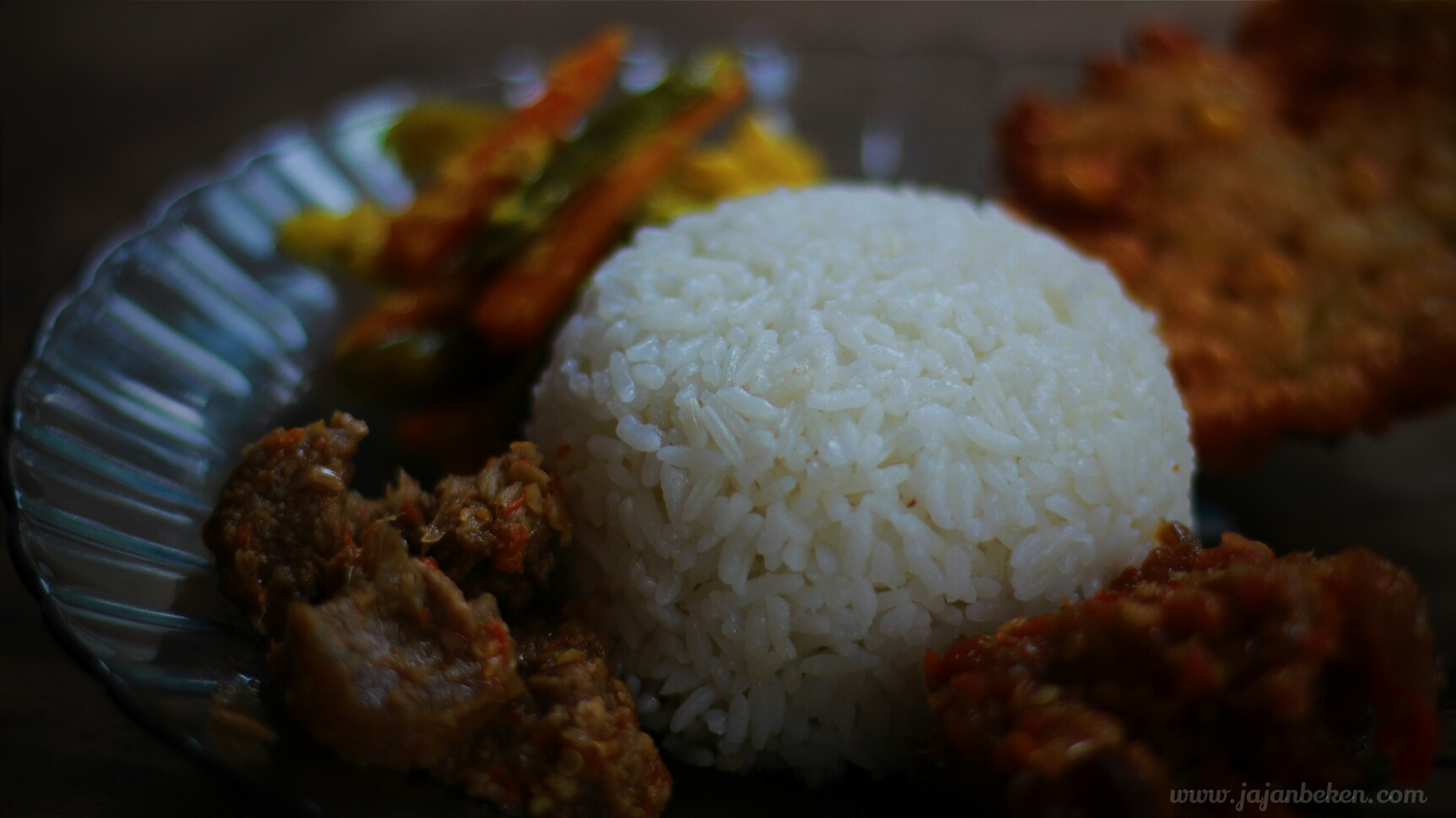 Nasi Goreng Roa (IDR 30K)
The fried rice or Nasi goreng is also known as the national dish of Indonesia. Of the many treasures of the dish in Indonesian cuisine, it can be considered as a true national dish. Because the fried rice or Nasi goreng is a food that knows no boundaries of social class. Which distinguish this menu with other restaurant is the condiment, here they use Roa as a complement to this menu.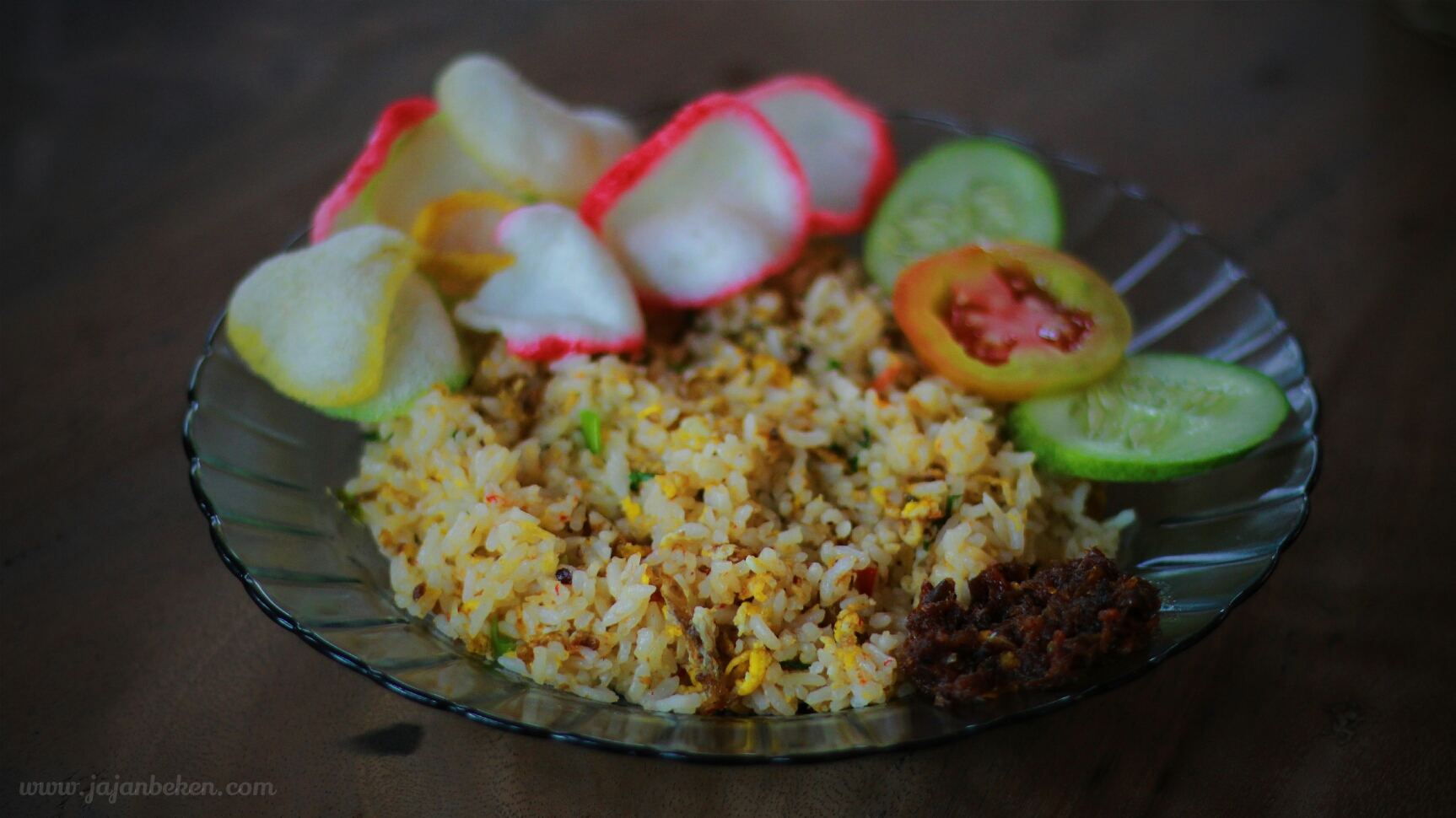 Bubur Manado (IDR 30K)
Bubur manado is a mixture of various kinds of vegetables, does not contain meat. This food is suitable for you who love vegetables in a porridge. Added with tofu and sauce it will be more delicious to eat this.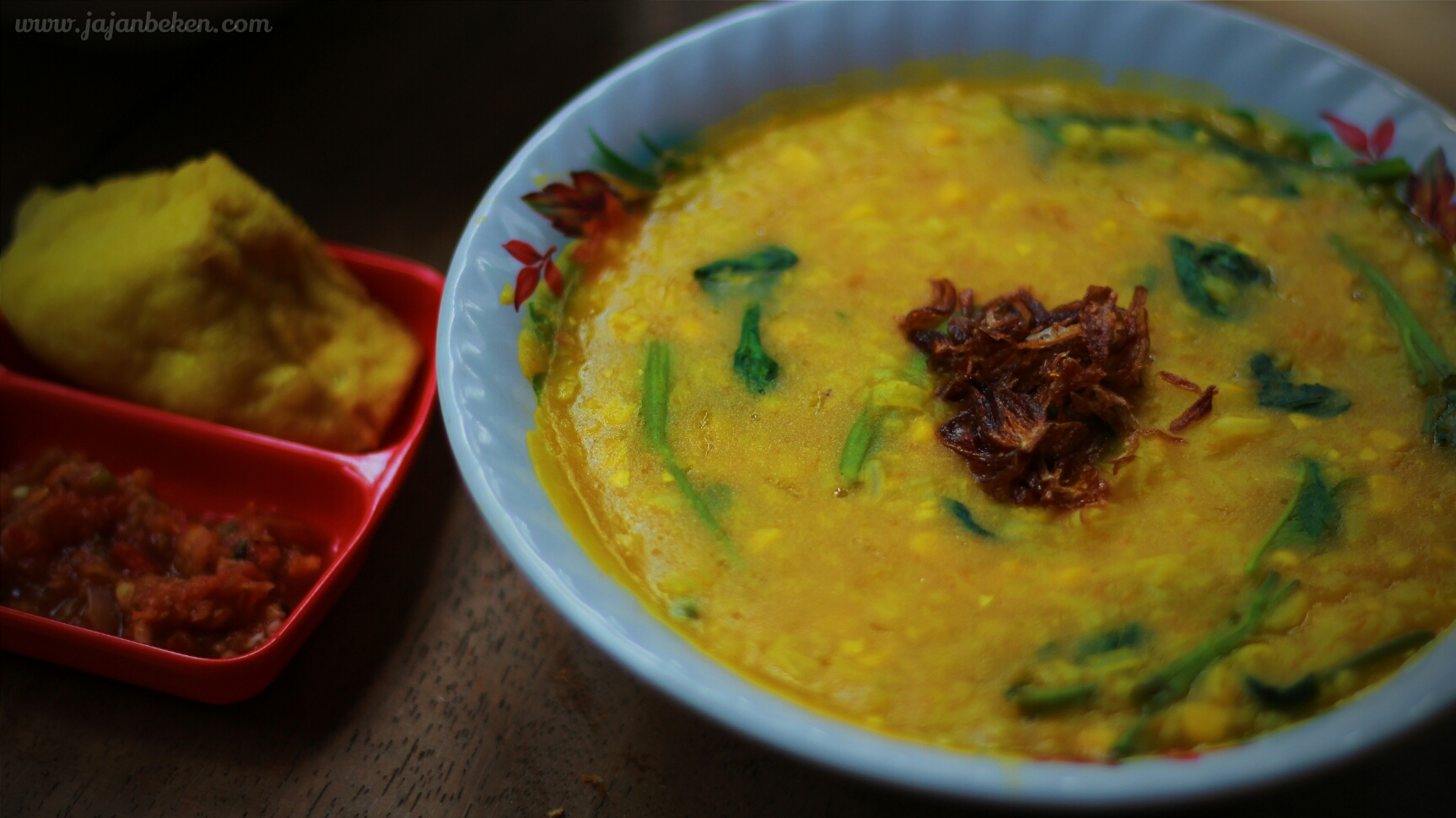 That is some food available at D'village food center with flavor and uniqueness that is different from other places. But there are many other menus that are  equally interesting, just scroll down 🙂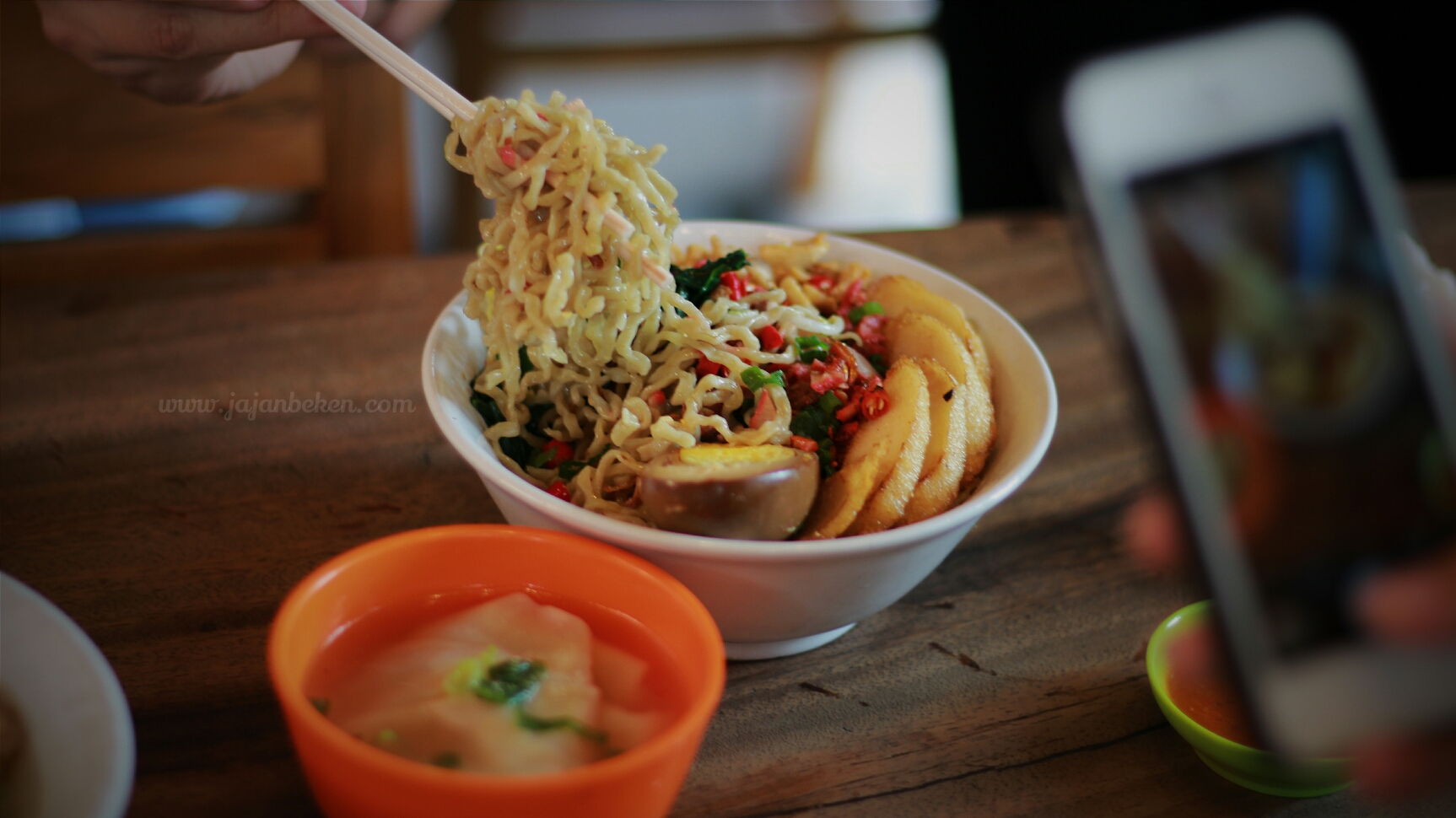 Bakmi Special DT (IDR 35K)
Songsui Campur (IDR 25K)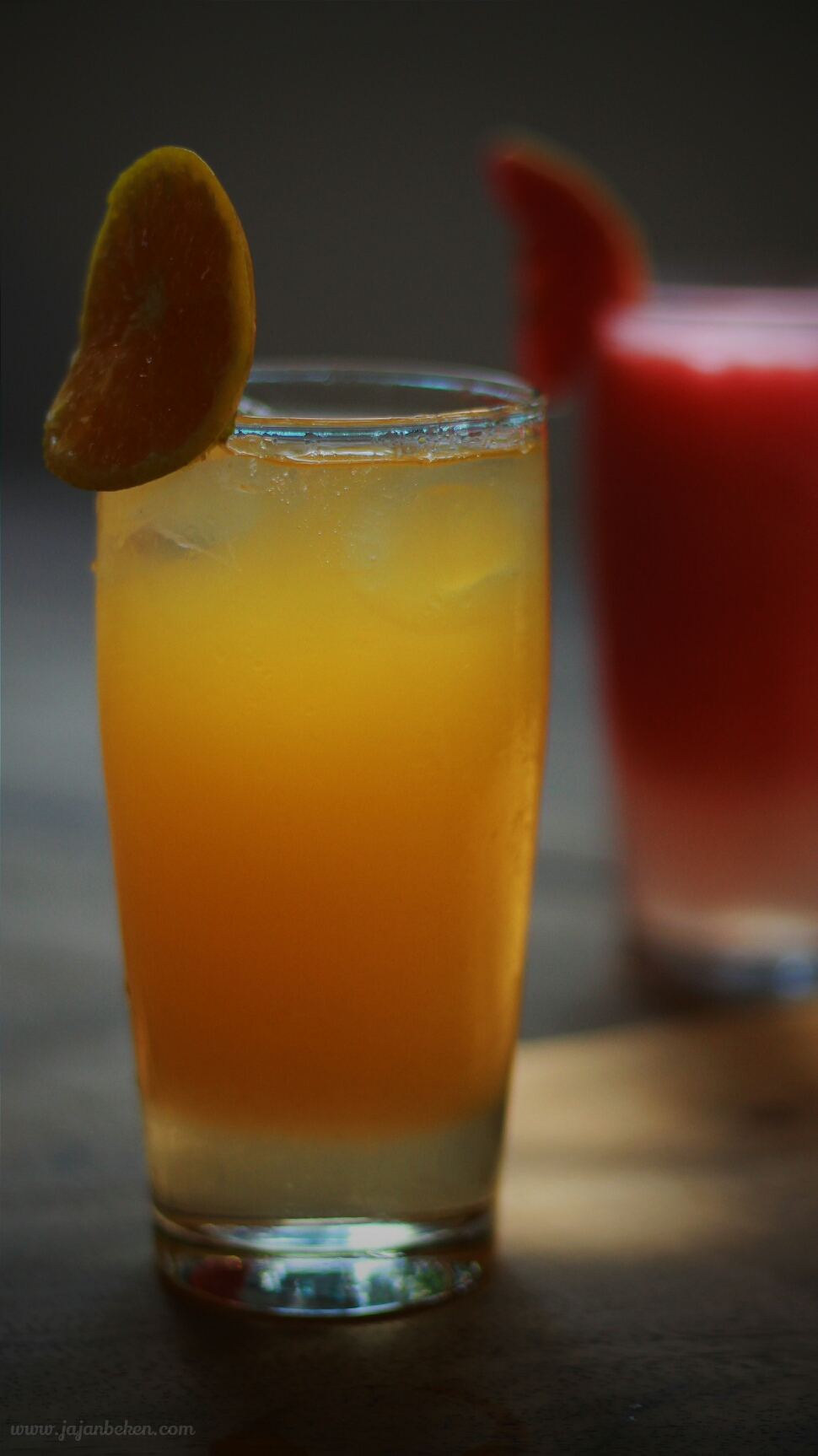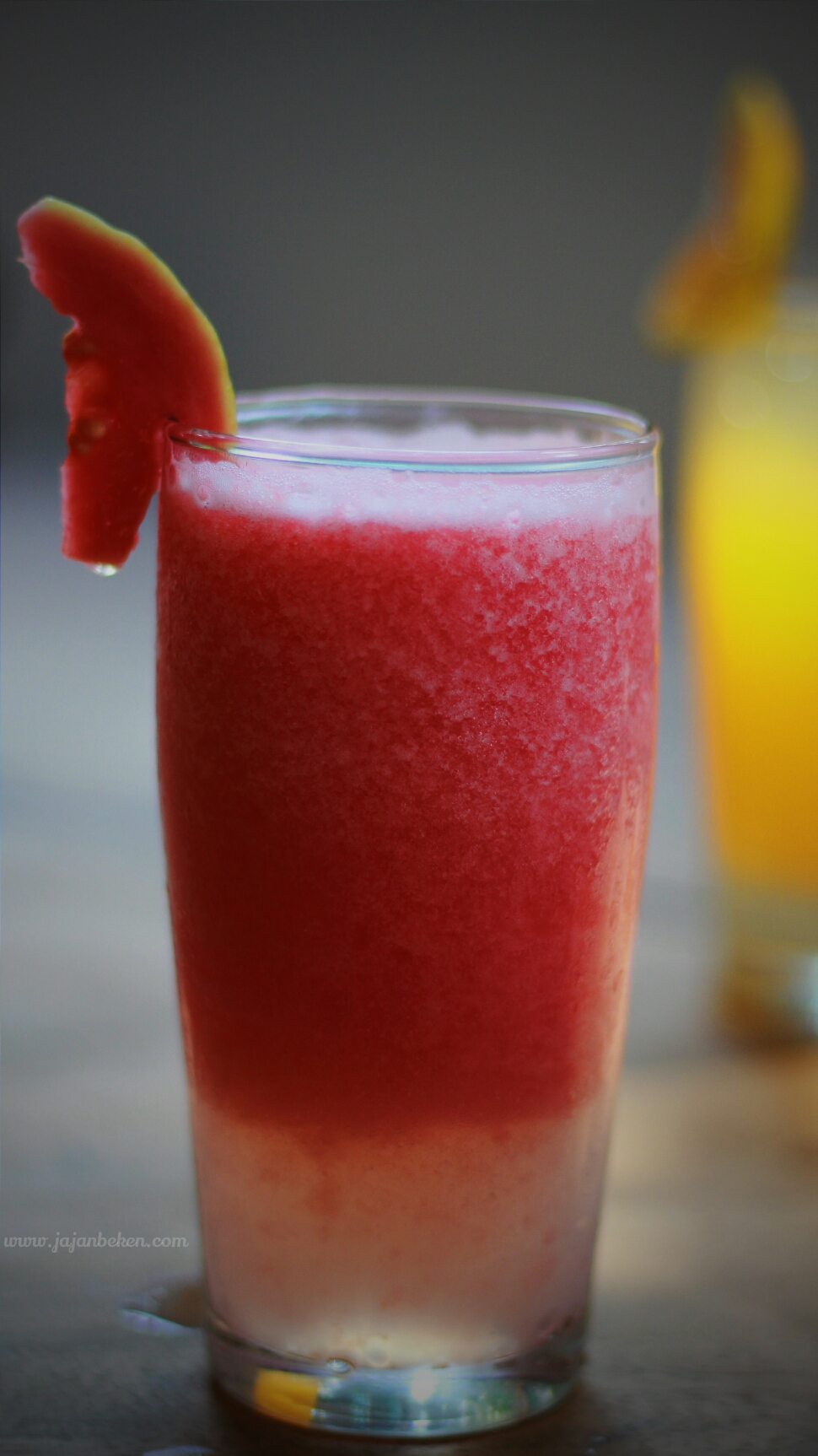 Guys! There is gooood news, you will get a 20% discount in D'Village Food Center just by signing in Food enak and download this application on your phone available for android and ios, enjoy!!!
That was my food adventure at D'Village food center, the place was so very cozy with tranquility atmosphere, instead the food and the beverages was so very tempting and delicious! I love being here and feel so comfortable to eat and leisure.
I highly recommend this restaurant to you, and don't forget to subscribe my blog. Thank you for coming in my Blog and I apologize if there are errors in my writing. See You !
RATING
Ambience : Excellent
Taste : Good
Service : Excellent
FACILITIES
Wifi : Yes
Plug : Yes
Dine in : Yes
Outdoor : Yes
Toilet : Yes
Parking : Yes
Vallet : No
CONTACT
Address : Jl. Gelong Baru Utara II No.2, Tomang, Jakarta Barat
INFORMATION
Open hour : 07.00 AM – 22.30 PM
Price : Average 100K  for two people (approx.) Cash and Cards accepted
MAP