Hello how are you friends? After returning again to write, Beken bring the good news to you. Chef Tony's Popcorn Jakarta, Did you ever hear his name? Maybe some of you are very familiar with this name. So, Beken will tell you! Chef Tony's Popcorn Jakarta is Shop that sells very tasty popcorn With a wide selection of flavor.
On that occasion Beken and friend Came when the grand opening at Neo Soho Mall. At that time the enthusiasm of the mall visitors is felt. Looks a lot of people who visit this counter. They all asked to his friend what restaurant will be opened at this counter.
Previously why i say Chef Tony's Popcorn Jakarta, because earlier this popcorn sold only in the Philippines. First, If Beken know if there are friends or family who are traveling to the Philippines, Beken definitely will ask to buy this popcorn. But now, If Beken want to taste the delicious of this popcorn Just towards Neo Soho Mall.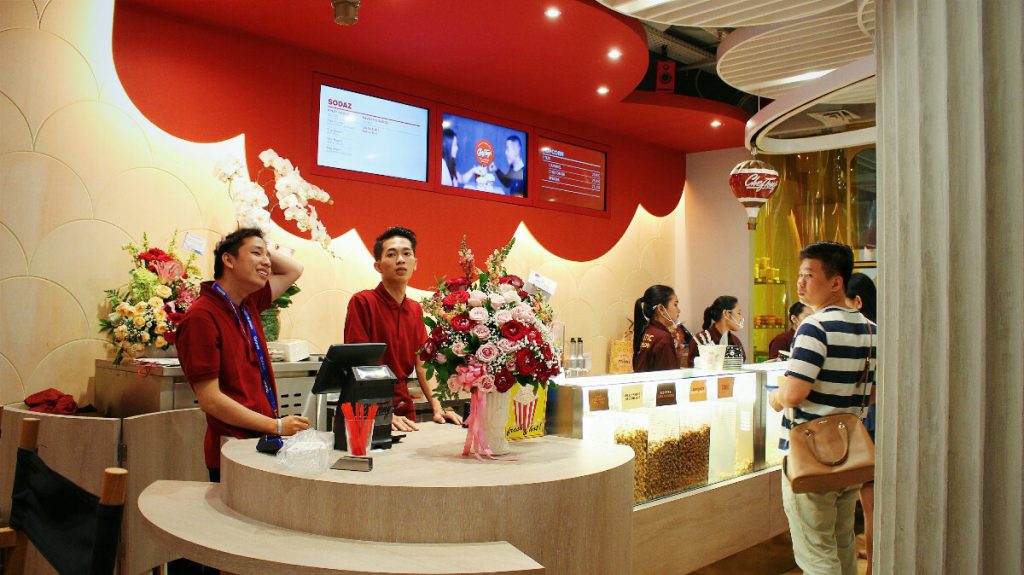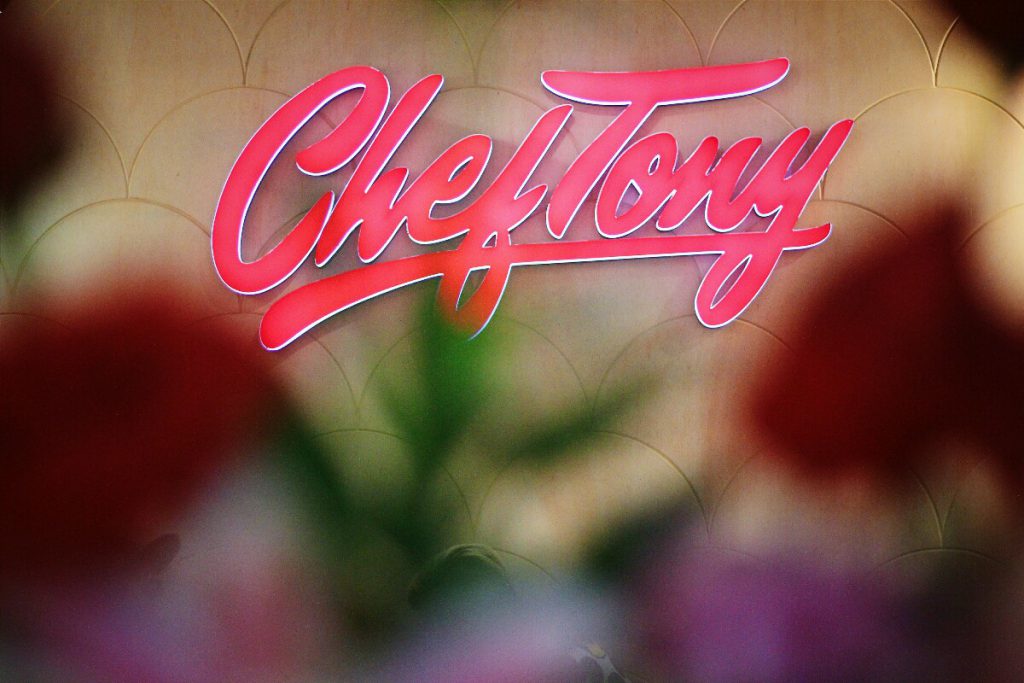 The Story Of Chef Tony
Previously, Beken will tell you guys a little story about Chef Tony's. Chef Tony's Popcorn started in Manila, Philippines in November 2005 guys, as a small popcorn cart. Propelled by the overwhelming response of popcorn lovers and snack aficionados, Chef Tony's eventually put up a full-fledged Company now called the Chef Tony's Snack Foods Philippines Corporation.
Through the years, Chef Tony's Popcorn has become one of the best and most well-loved brands in popcorn history. It's not just any other popcorn, it's GOURMET Popcorn! Chef Tony's recipes use only the finest and natural ingredients from all over the world: GMO-free corn kernels, real cheeses, chocolates, honey, and whole nuts from the U.S., Europe and Japan. And they only natural materials to make the best-tasting popcorn – absolutely no preservatives and artificial flavors!
Chef Tony's has recently widened its reach by bringing its craft of making popcorn to neighboring countries in the ASEAN region such as our beloved country Indonesia and Singapore. As it continues to expand while emerging as a distinctly Filipino brand, the Company is committed to deliver an excellent and diverse array of snack for families and friends to enjoy.
Chef Tony's remains passionate as ever to deliver a popcorn brand that not only satisfies one's cravings but also brings joy and delight through its tubs of happiness.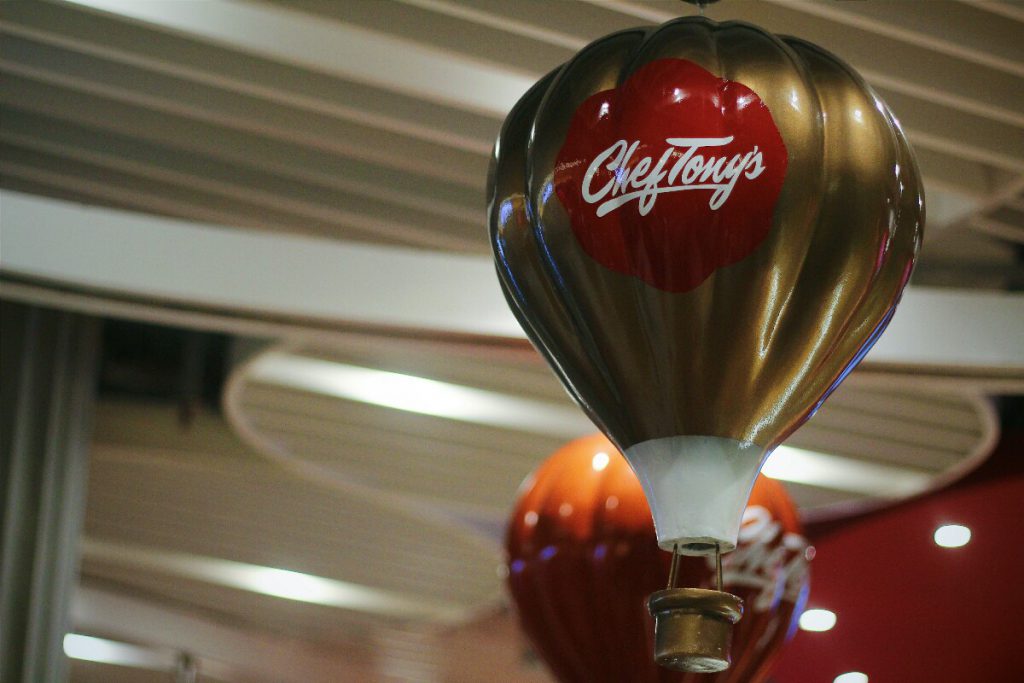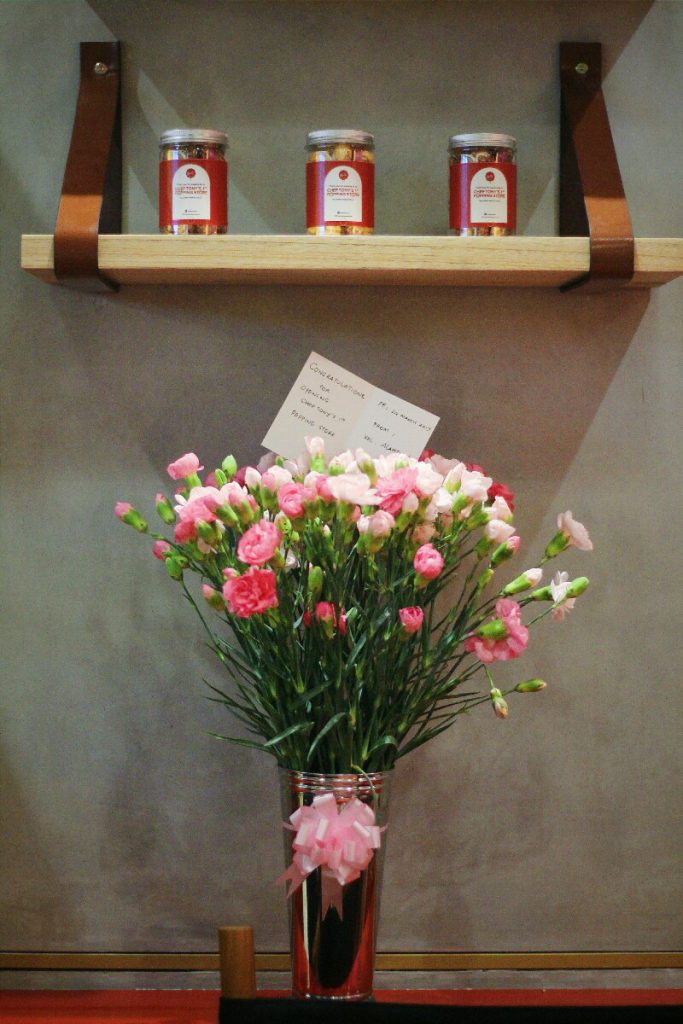 Certified Halal
For you who are concerned about this popcorn don't have to worry. Because this popcorn has been getting Halal label. Because Chef Tony's keep all the ingredients to mix into popcorn, and all the ingredients used are fresh.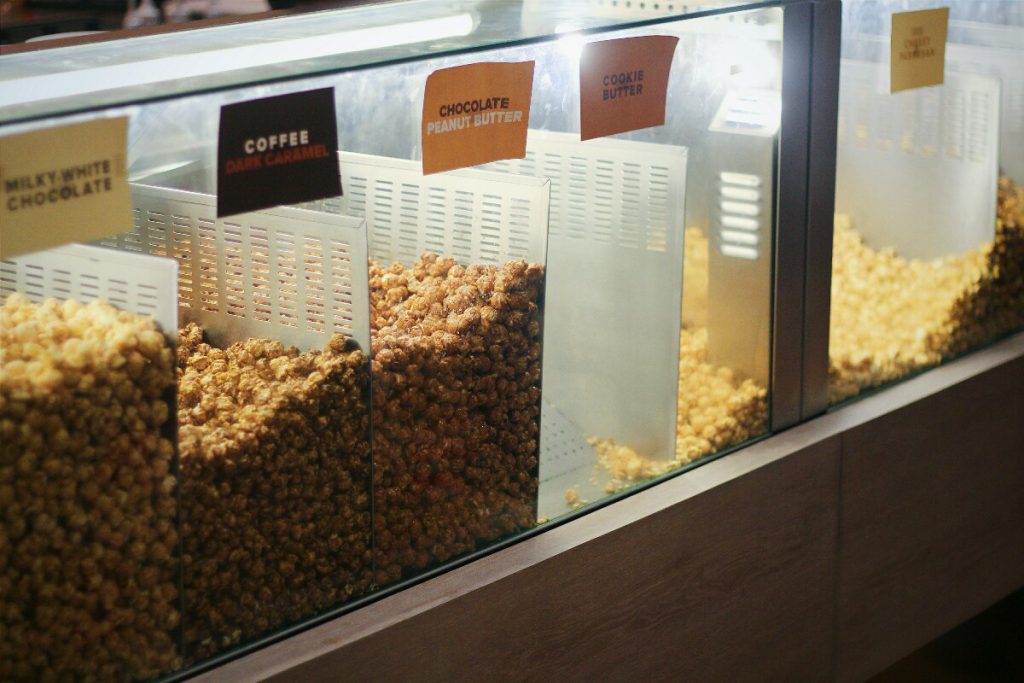 Chef Tony's Is A Healthy Snack
The Most I like about this popcorn is that it guarantees the quality of the ingredients. Proven when I eat this popcorn and did not itch in my throat.
Which I know is the ingredients used popcorn here is Zero Transfat. Which is Zero Transfat is a type of unsaturated fat that are uncommon in nature but became commonly produced industrially from vegetable fats for use in margarine, snack, food, packaged baked, goods, and frying fast food.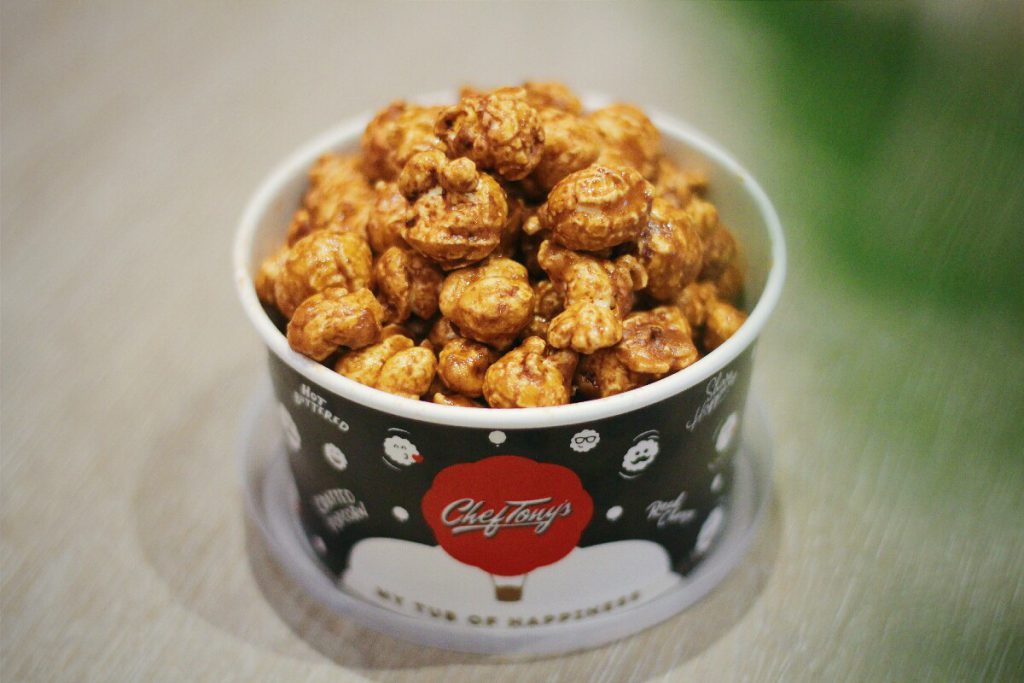 What The Flavor I taste Here
After we talk a lot about Chef Tony's let's move the topic to the taste of this popcorn. When trying this popcorn i tried some flavors. For the choice of popcorn here is very much. There are 18 popcorn flavors available in the store, including Golden Caramel, Dark Caramel, French Caramel, French Caramel with Macadamia, Cheesy Parmesan, Peanut Butter, Cookie Butter, Milky White Chocolate, Roasted Garlic, Dark Chocolate Truffle, Truffle Mushroom, Korean Chile, Indonesian Curry, Coffee Caramel, Dark Caramel Coffee, Ovaltine Malt and Chocolate Peanut Butter.
And you can enjoy this popcorn only IDR 28K per cup. If you order one serving of popcorn you can mix with three flavors. And I chose 3 flavors of choice among others are French Caramel, Peanut Butter and Golden Caramel.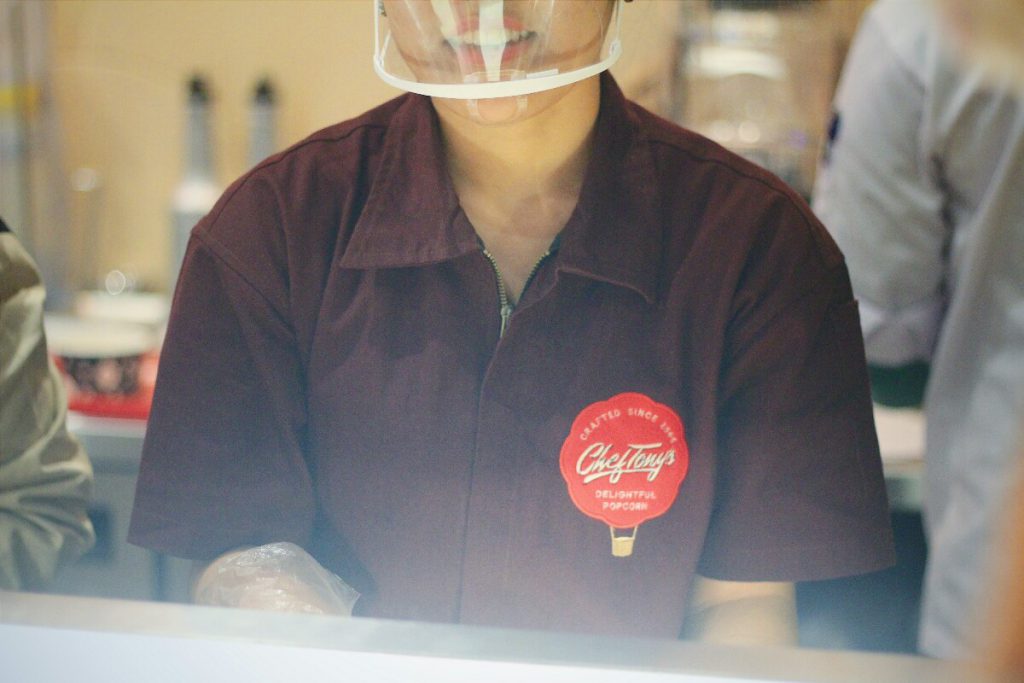 Golden Caramel, I really like with this flavor, and this taste is one of the mainstay of Chef Tony's Popcorn Jakarta. Proven when I ordering this flavor lots of visitors who order this flavor as well. The taste of this flavor very tasty, The combination between milk and caramel is perfect here.
Peanut Butter is a favorite flavor my friend, he really likes butter. When he knows there is this flavor he is very happy. He say the taste of this flavor so tasty, and other variations of peanut butter mixed with chocolate and honey roasted containing honey. And when i try I really agree with him.
French Caramel is one of the flavor we try from 13 selected flavor. This flavor is not much different with Golden caramel. Me and my friend really liked this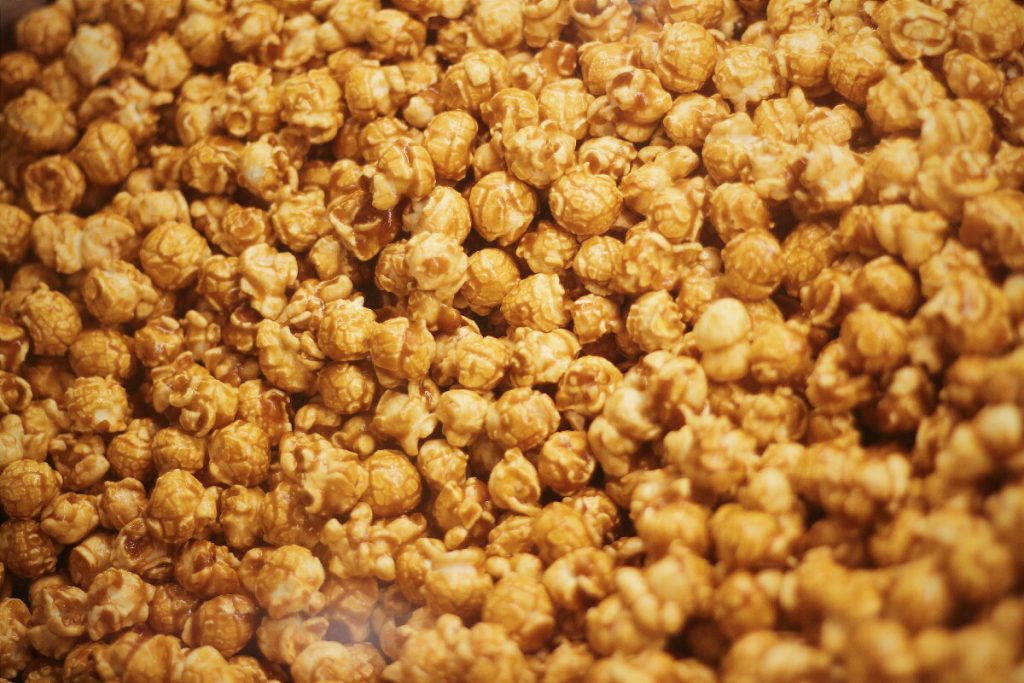 Overall I really like this popcorn because when eating it, Makes you as if you are traveling to many places. Because it presents a variety of flavors that represent the typical culinary of a country.
Thank you for coming in this article, don't forget to subscribe our blog and see the others awesome articles. I apologize if there any errors in my writing, and see you to the next adventure with Jajan Beken
RATING
Ambience : Excellent
Taste : Excellent
Service : Excellent
FACILITIES
Wifi : Yes
Plug : No
Dine in : Yes
Outdoor : No
Toilet : Yes
Parking : Yes
CONTACT
Address : Neo SOHO Mall, Lantai Lower Ground, Jl. Letjen S. Parman, Tanjung Duren, Jakarta
Instagram Chef Tony's Popcorn Indonesia @Cheftonyindo
Zomato Chef Tony's Popcorn Indonesia 
Map