Carl's Jr or Carl's Junior is my favorite burger joint restaurant, they provide a variety tasty burger from breakfast to dinner. Carl's Jr is a fast food restaurant chain operated by CKE Restaurants Holdings, Inc. With locations primarily in the Western and Southwestern United States. Now in Indonesia Carl's Jr has many outlets in each particular city. On this occasion I will share my burger experience at Carl's Jr  in Kota Harapan Indah Bekasi.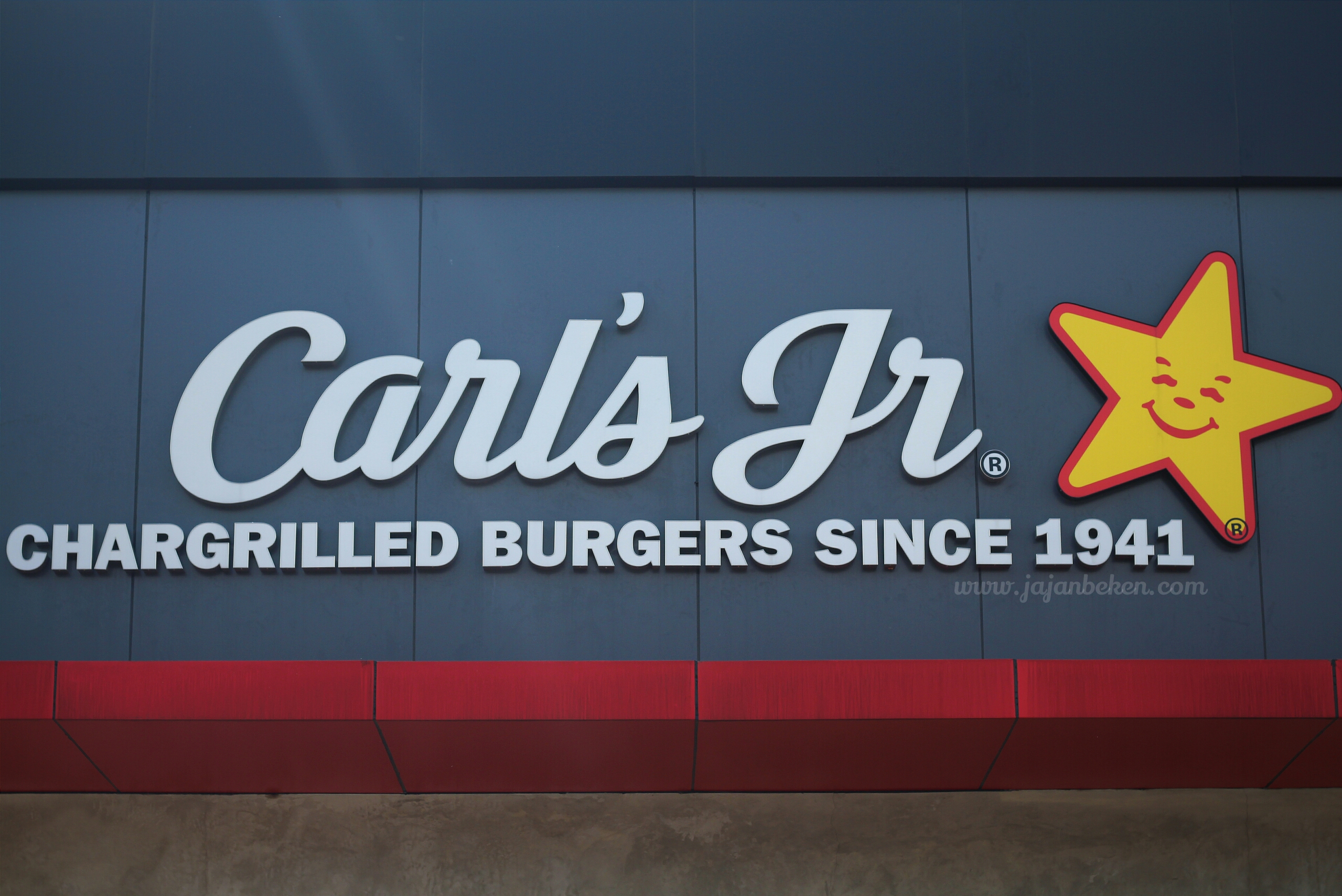 Carl's Jr Harapan Indah Bekasi is in one building with Wingstop restaurant, which is still under one management.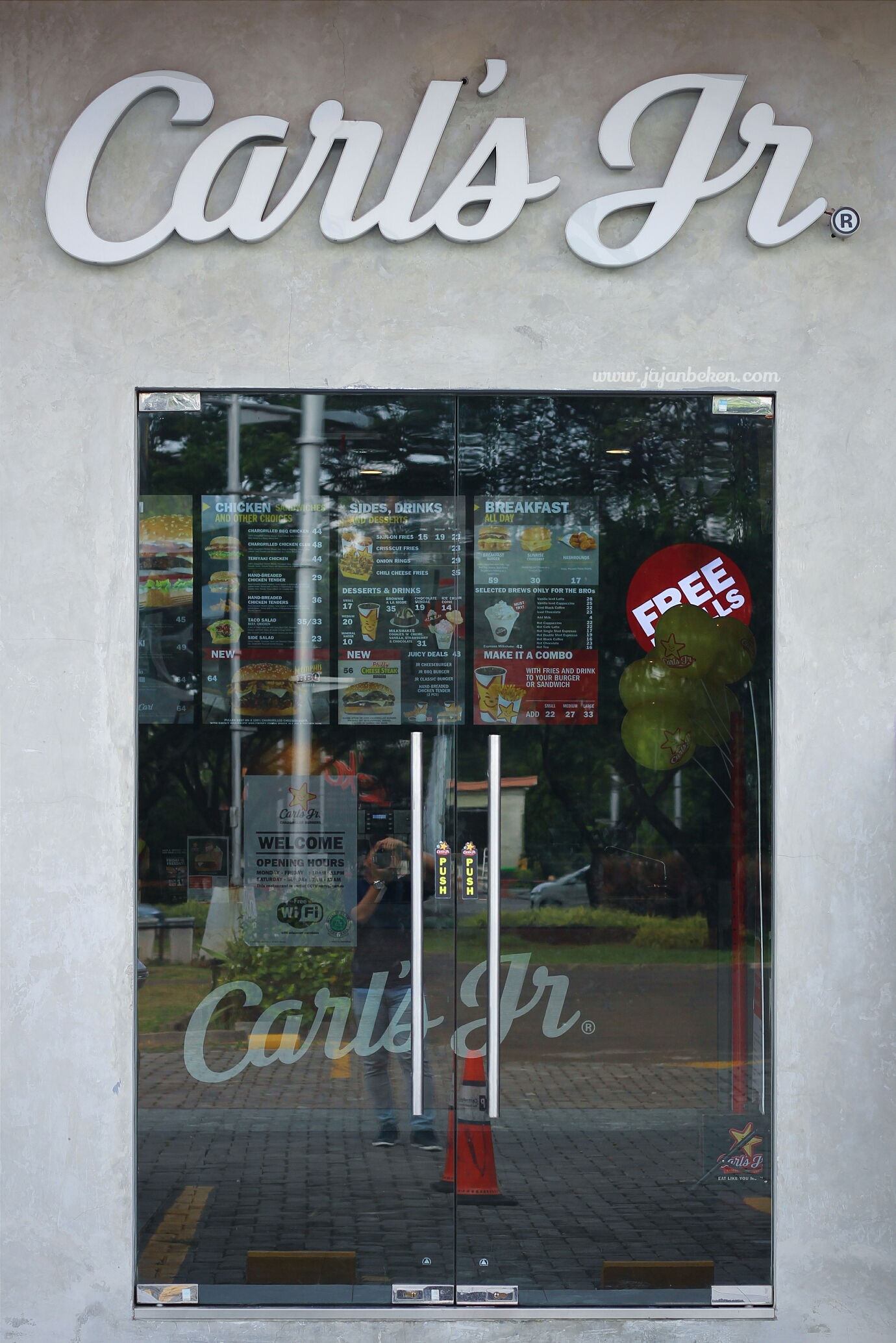 Looks from the front of this building the restaurant has a very spacious parking lot, so you don't have to worry about the parking space.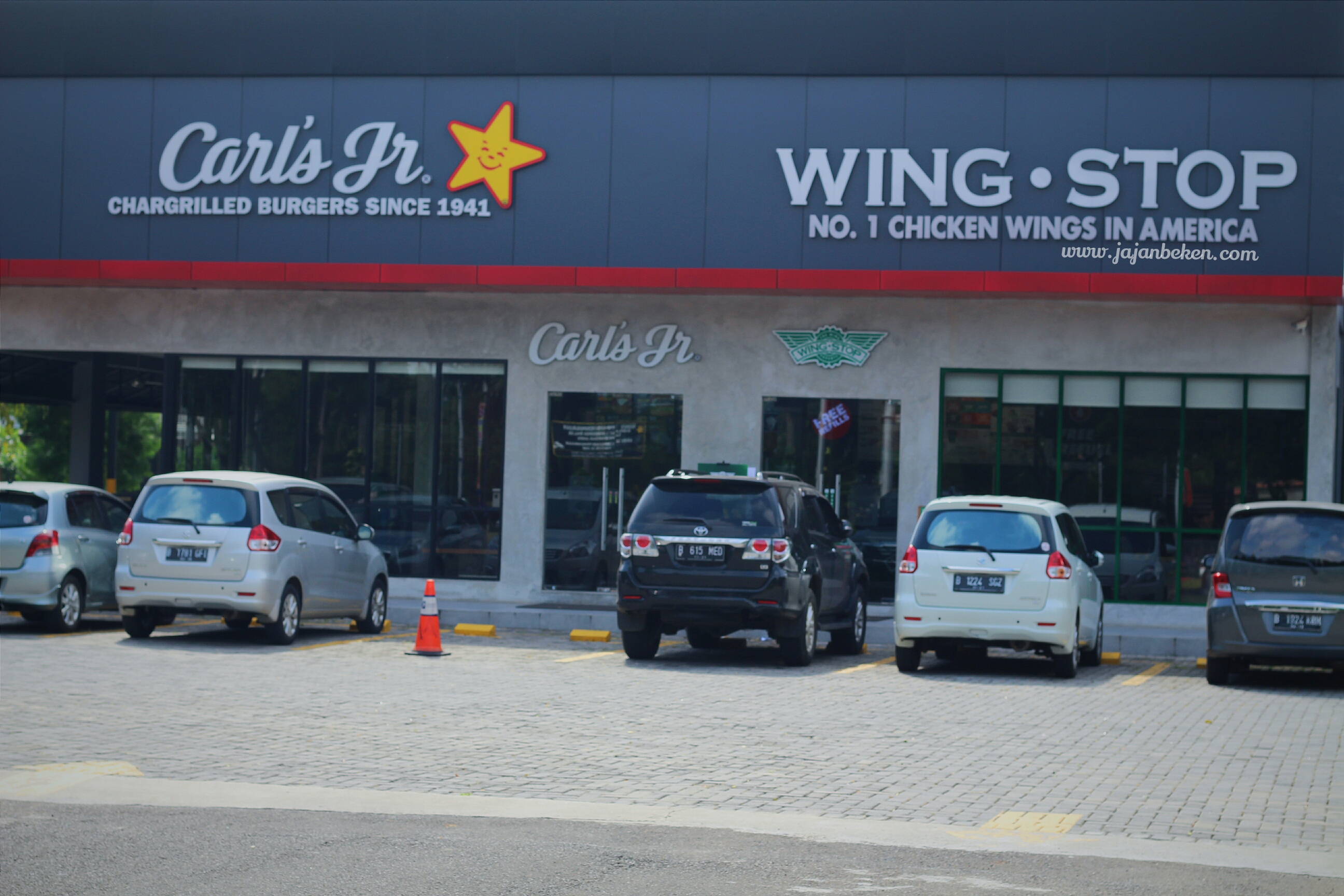 Talking about the interior, Carl's Jr Harapan Indah Bekasi is very simple and modern with American restaurant style. Like other fast food restaurants, here you have to order food and pay first at cashier before you get the table for eating. All the benches and tables are arranged neatly, there is a wide table for family and there is also a table for a couple. And the most interesting here, you can refill your drinks with the drink cups you ordered at the beginning.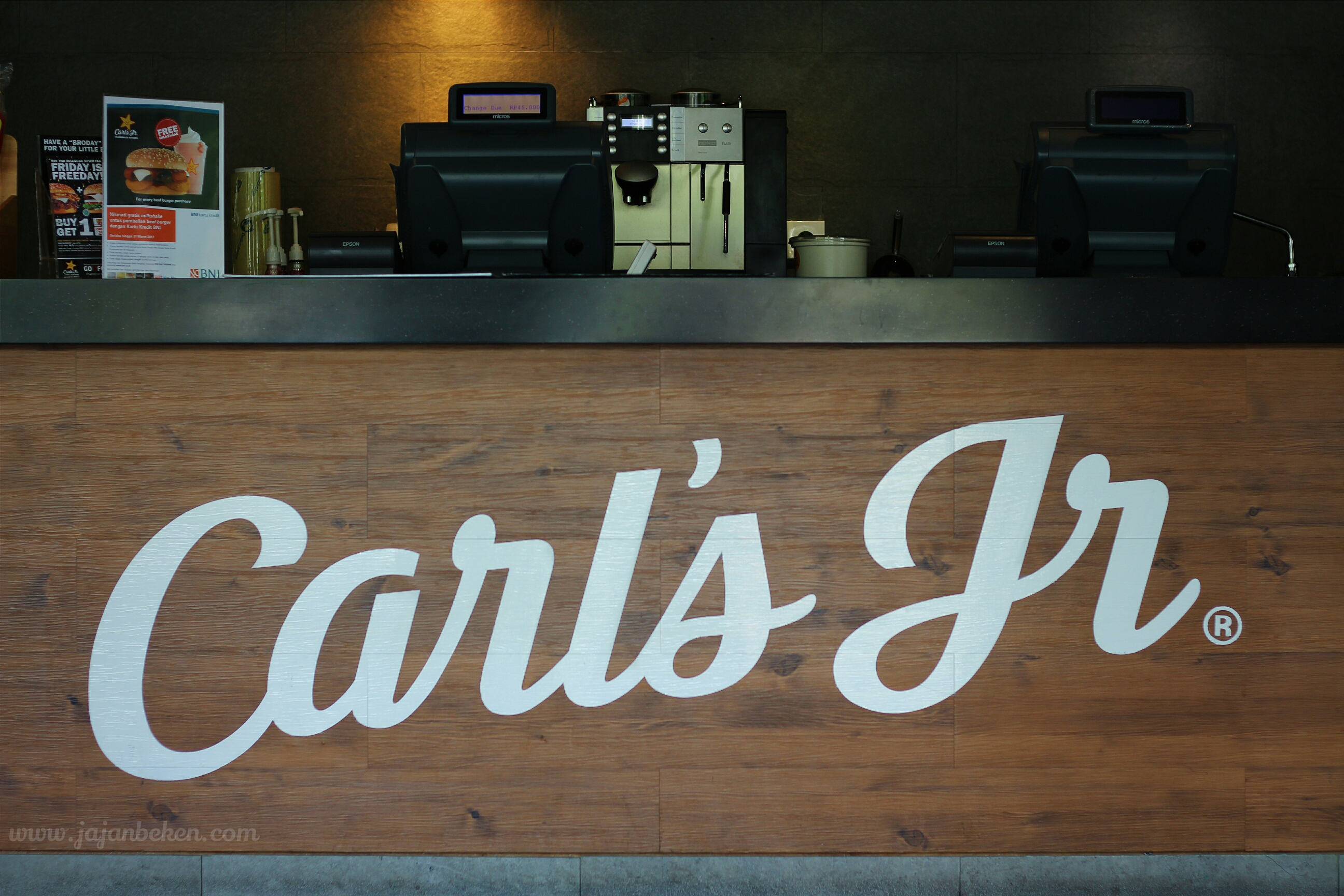 Other than that Carl's Jr Harapan Indah Bekasi provide convenience for you the "Drive Thru" that located on the side of this building. With this facilities you can order your food without getting off from the car.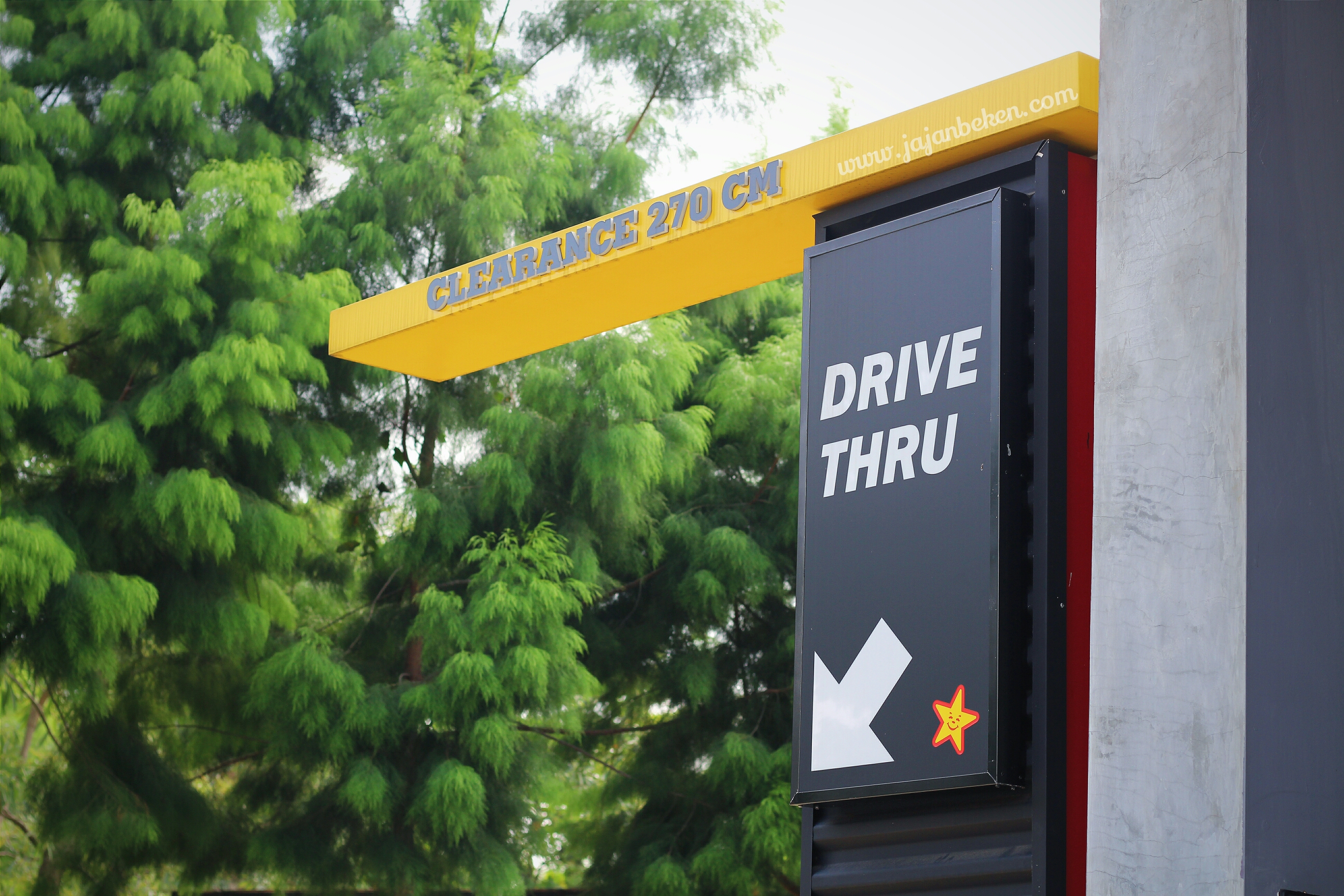 And now the most awaited, I will share my taste experience when tasting a few of the menu at this burger restaurant. Let's see guys !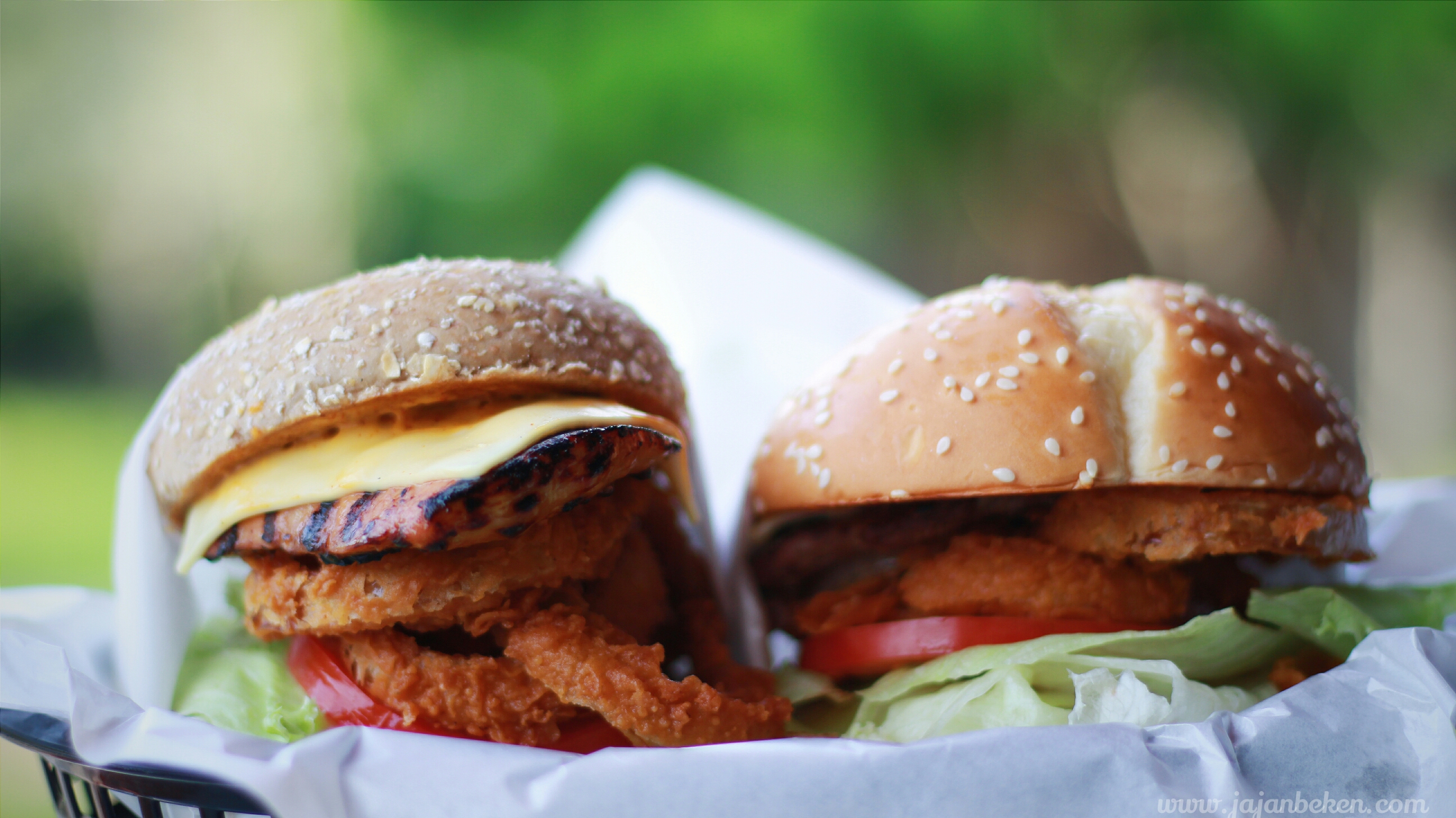 Chicken Taco Salad IDR 33K
For you salad lovers, you should try this menu. Because this menu provides a delicious taste that is different from the salad in usual. Chicken Taco Salad has some toppings like a cheese grater, tomato dice, spring onion, pickle and mustard sauce.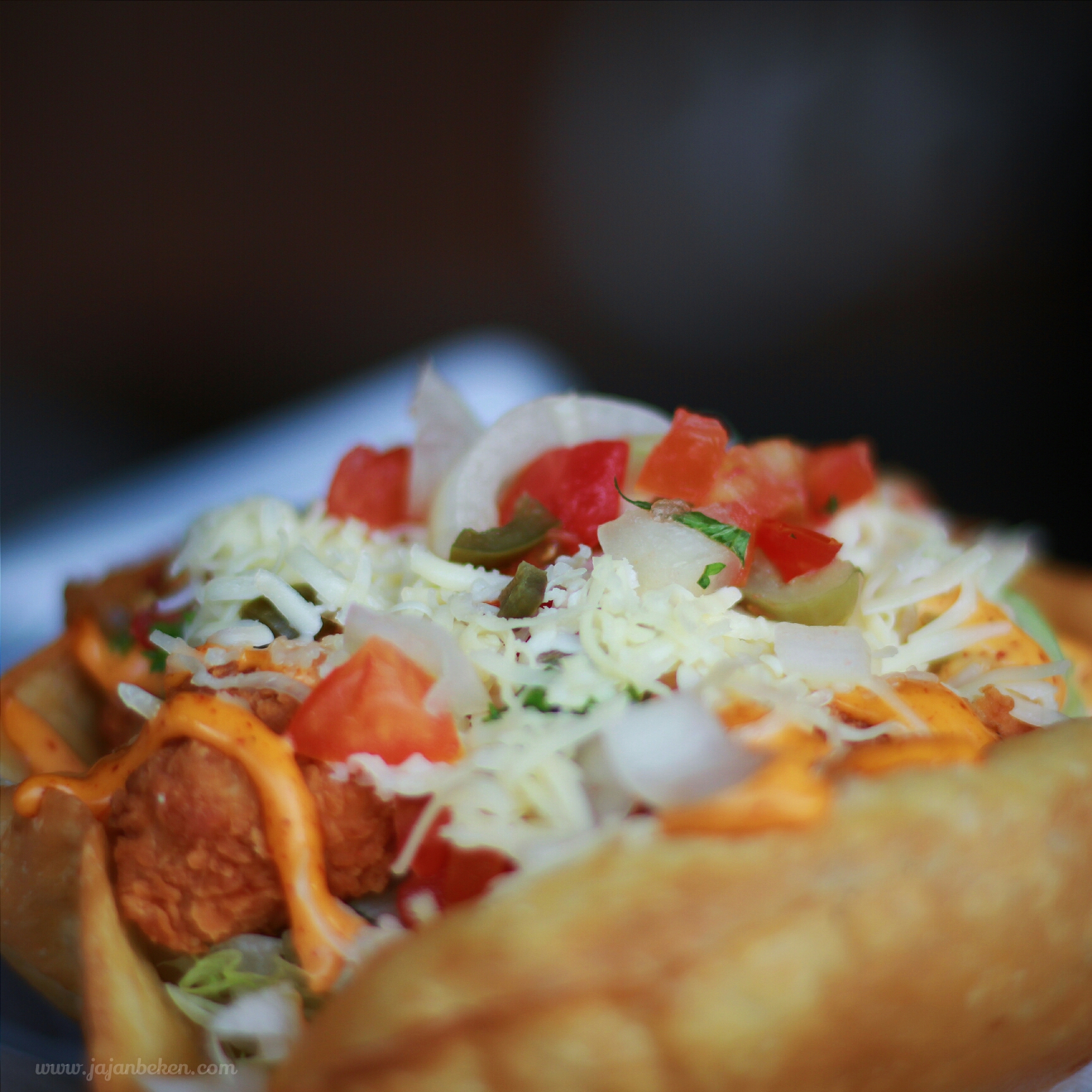 This menu look very tempting with taco as a bowl. The texture of this taco is very crispy and the chicken meat in it make this menu so delicious. The combination of ingredients for this menu is very perfect, the vegetable was fresh and crispy.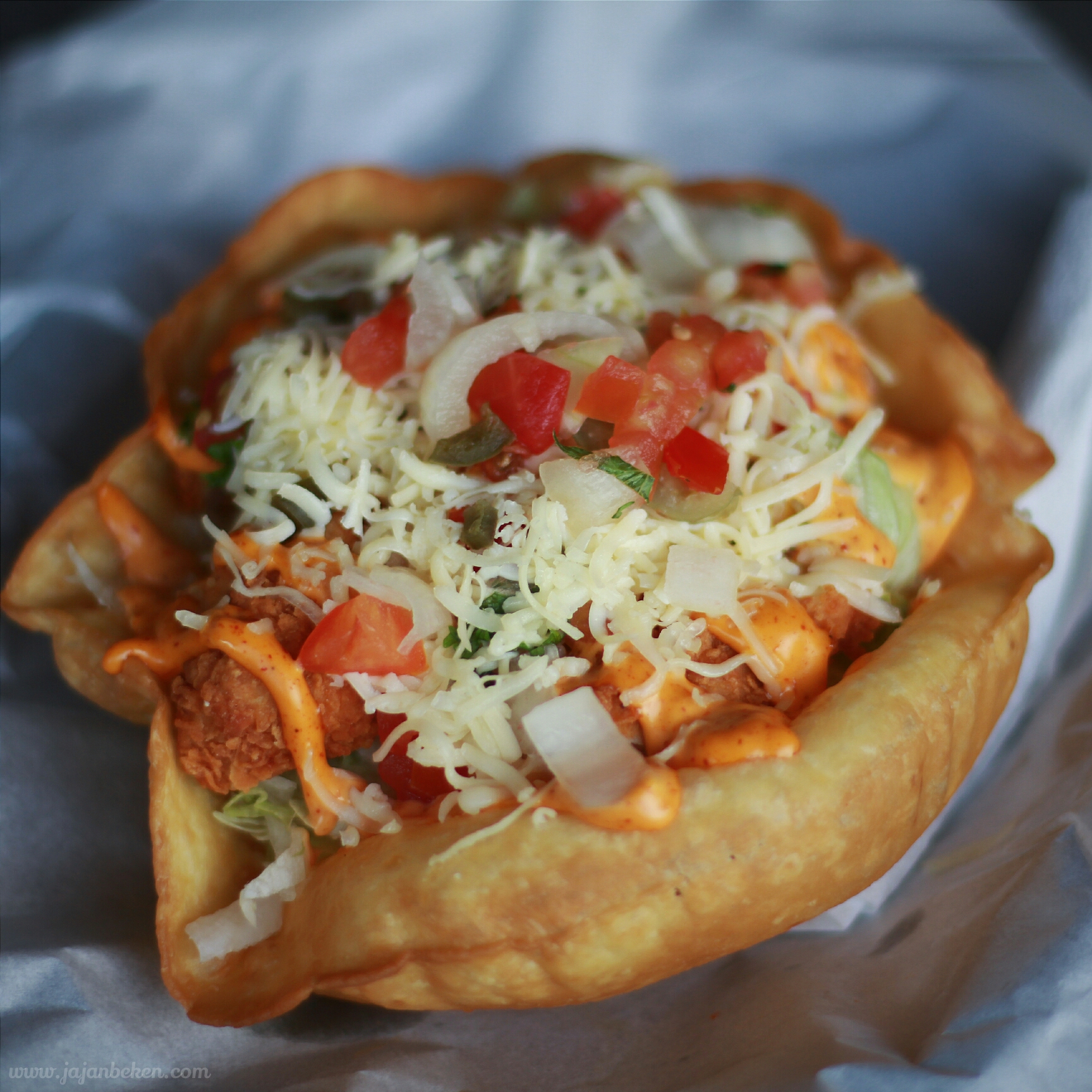 Chicken Mile High Burger IDR 60K
This is one of the signature menu here. Chicken Mile High Burger is menu-based burger with chicken meat very tasteful. Plus the fried onion ring makes this menu look very complete.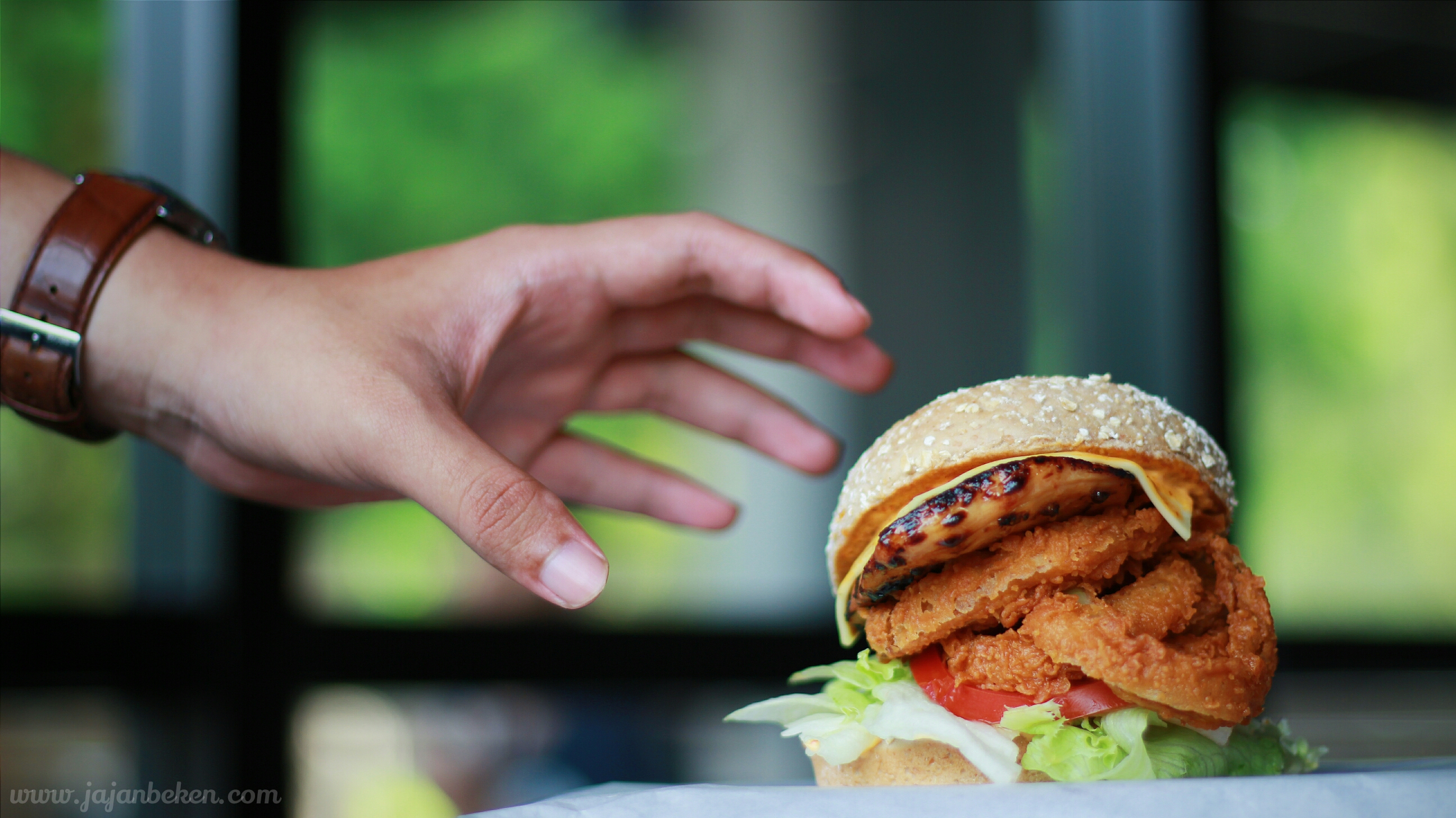 When this burger delivered and up at my table by the waiter the aroma of this burger very distinctive, makes me want a quick bite to this burger.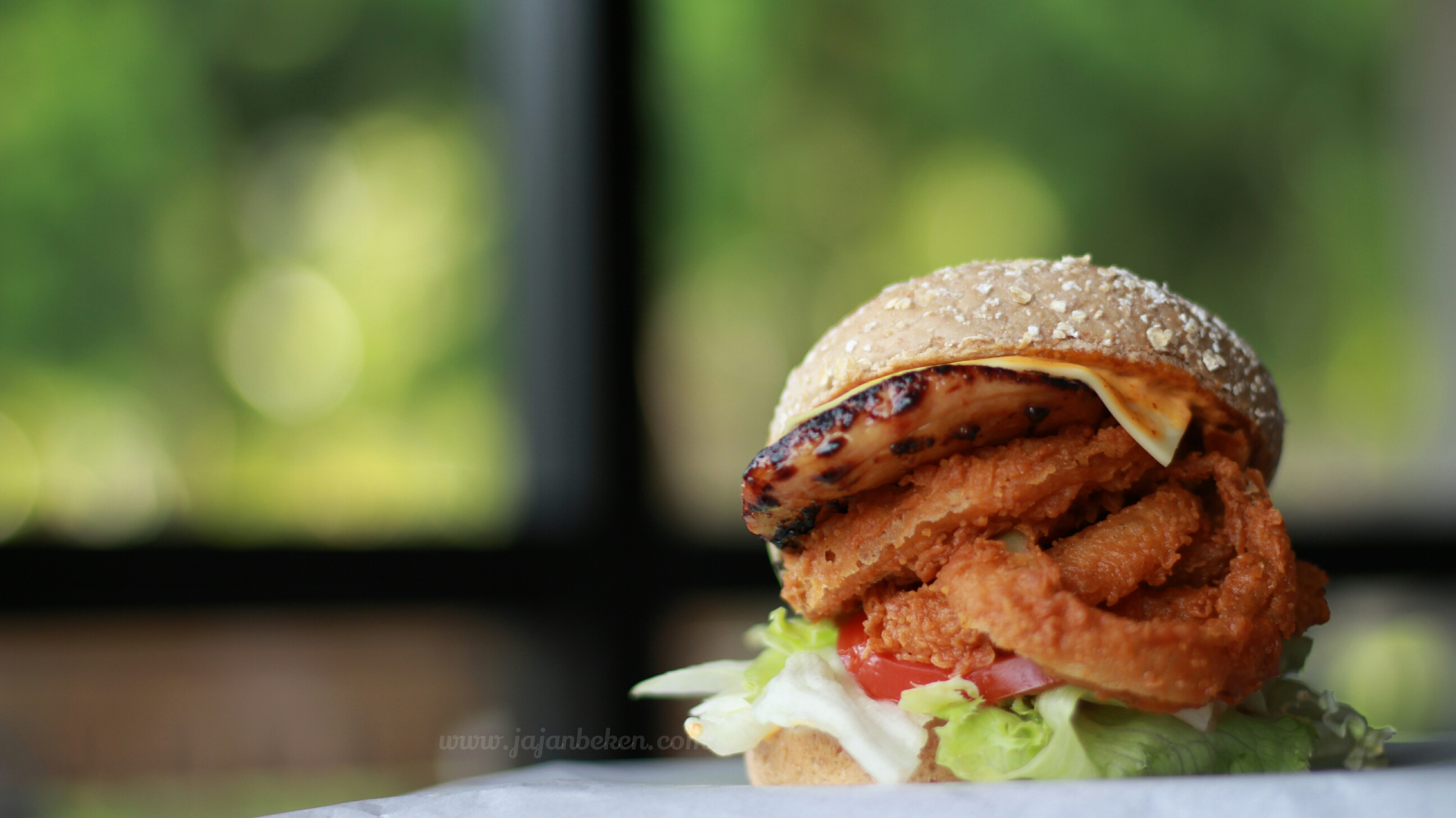 The Chicken Mile High Burger has the very tender bun and easily to bite, so you don't need to worry for the bite or cut this burger. Other than that the chicken meat is very crispy and tender with pieces of cheese on top. And the salad was very fresh and make this menu more delicious to eat.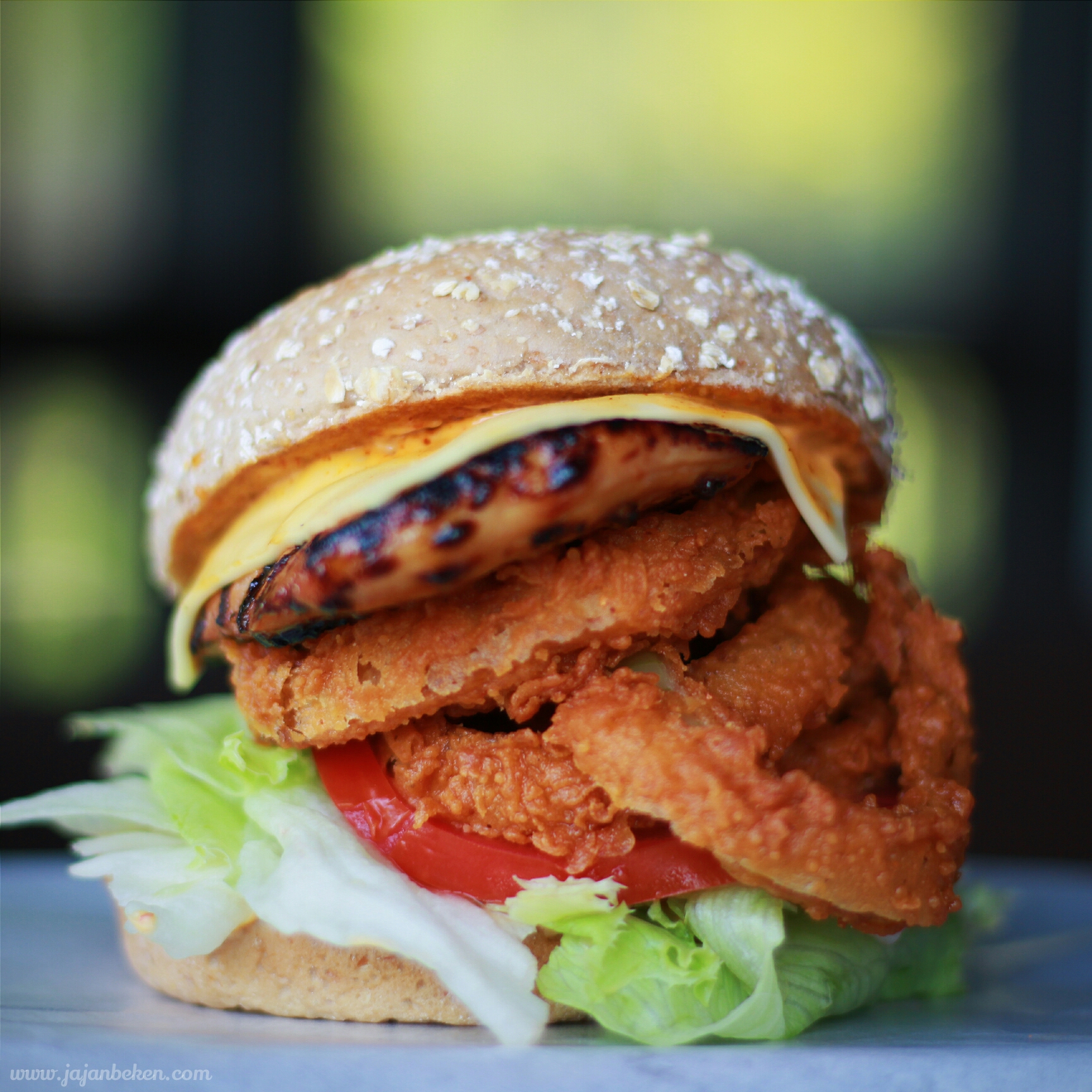 Beef Mile High Burger IDR 60K
Same as the previous menu Beef Mile High Burger is one of the other signature menu at this burger restaurant. As the title menu is beef, this menu provide the beef very tasty and some fried onion ring to be used as a complement toppings. I think this menu will make you very satisfied because the cuts of meat are given quite large to fill this burger.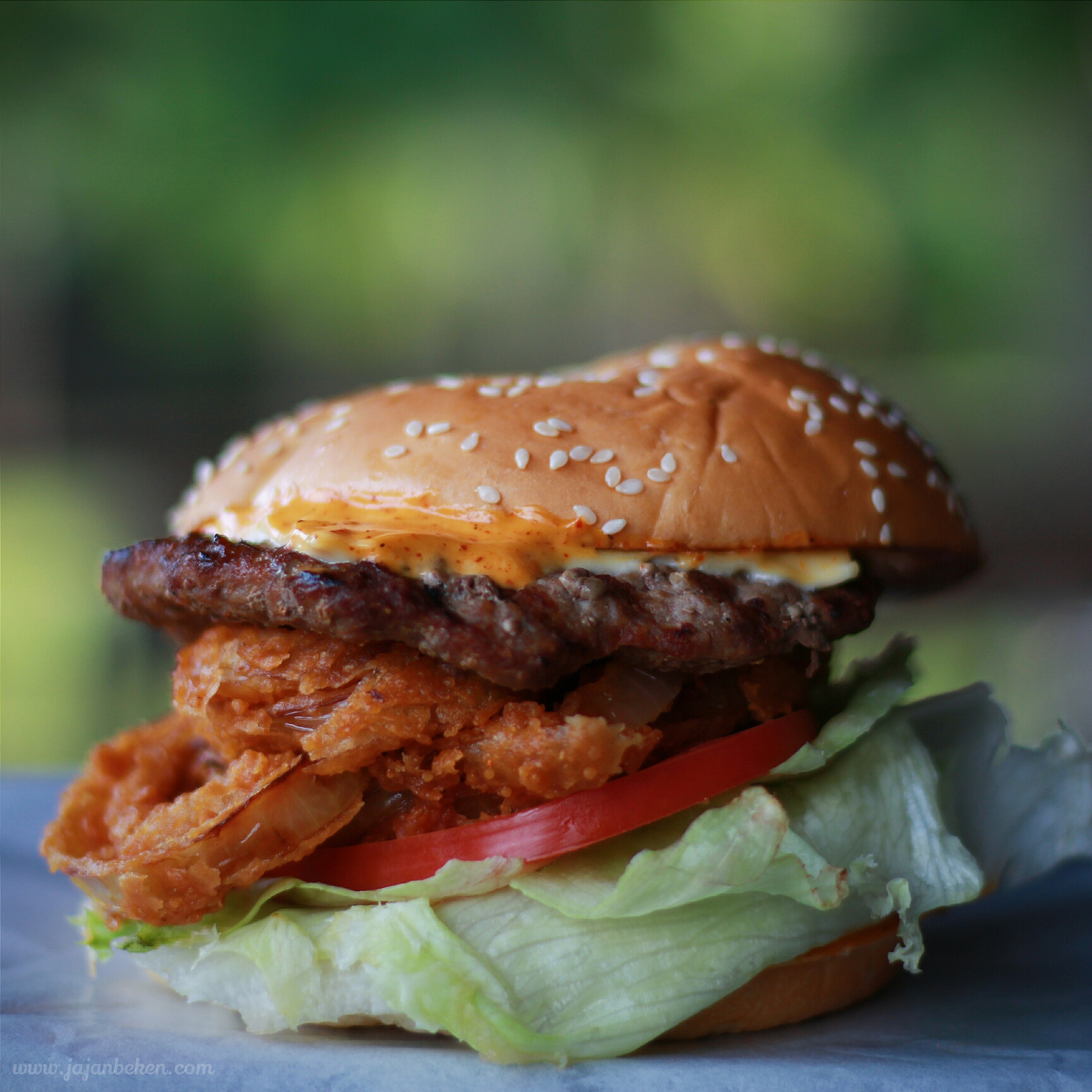 Talking about taste, i might say to you please don't be doubt. Because all menu at Carl's Jr is guaranteed for the taste and quality. The meat is very tender and savory much easier to bite. Other than that if you eat together with that fried onion ring, it will add an appetite because the fried onion is very savory with a perfect cooking temperature. You must try it !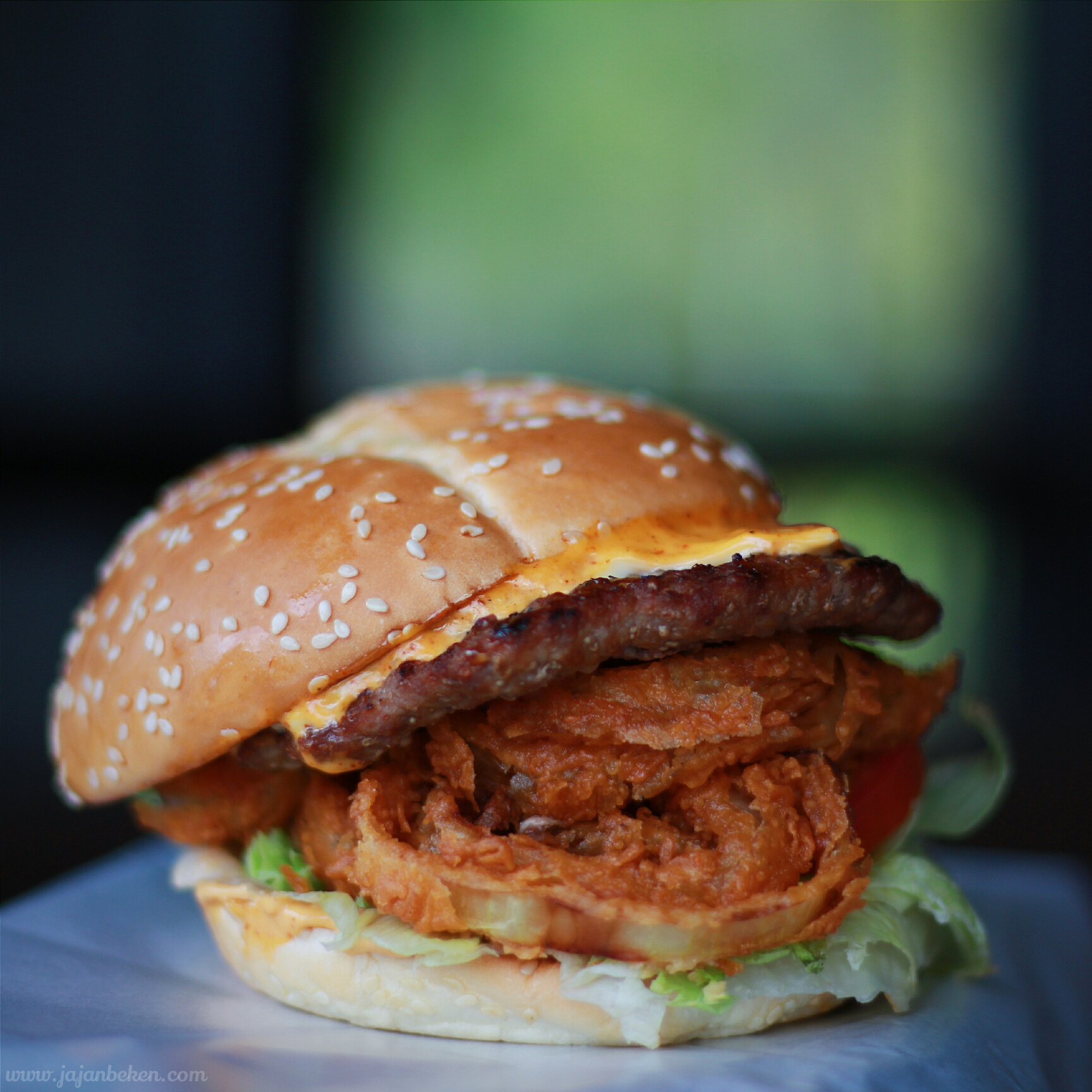 Hand-Scooped Ice Cream Shakes IDR 31K
Besides good food provide at this restaurant, Carl's Jr also provide some drinks and all is very fresh. Among other drinks that I will share to you is Hand-Scooped Ice Cream Shakes. There are some variants flavors such as cookies & cream and strawberry. If you're a fan of milkshakes this menu is suitable for you.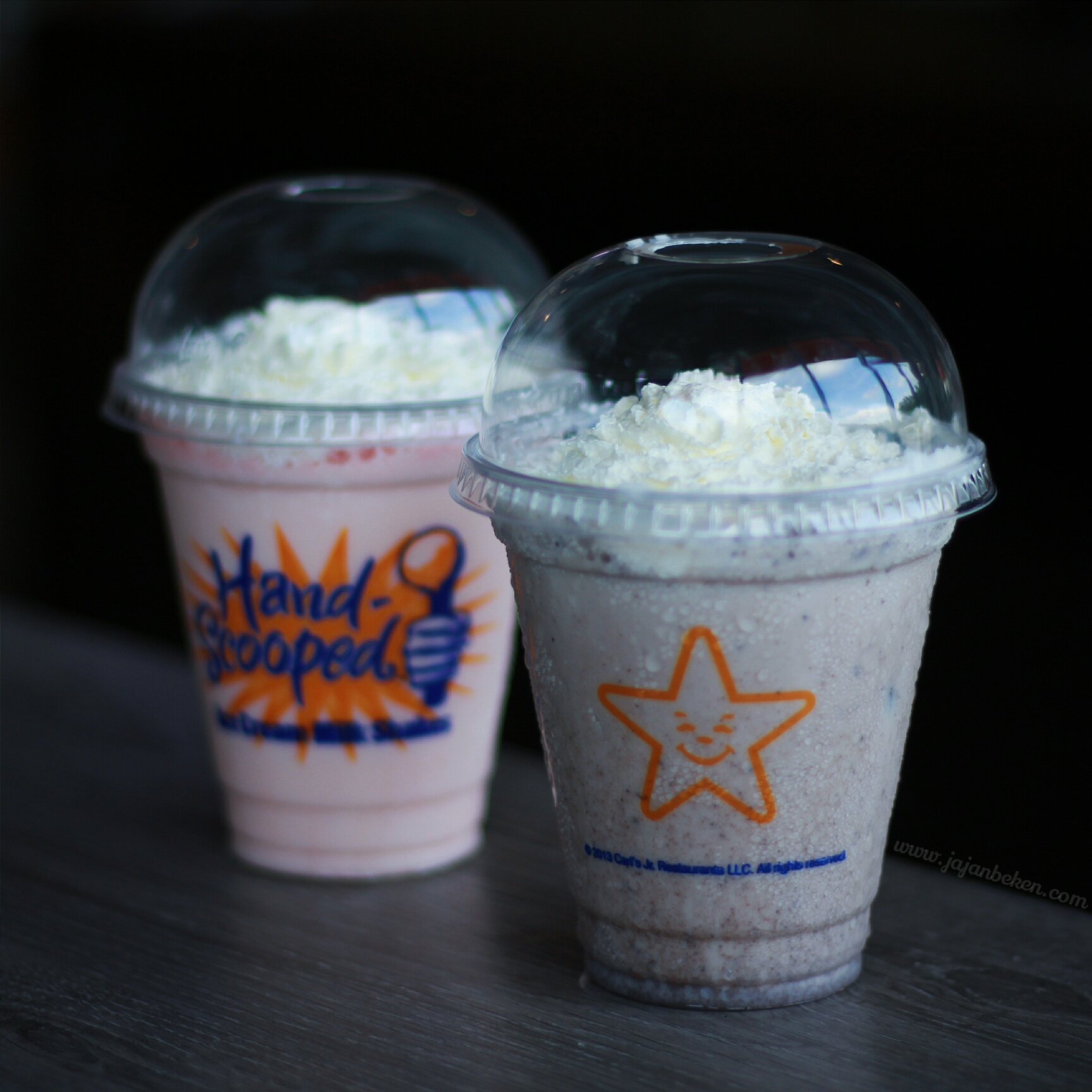 I highly recommend this restaurant to you. Because Carl's Jr or Carl's Junior have a spice of tasty burger that you must try. Other than that this restaurant has a lot of promo the ongoing like a piece of discounts or get a meal when buying a particular menu. With updates on Instagram account @jajanbeken or official of Carl's Jr would I share below.
Finally I closed my review at this article. And I apologized if there is an errors in my writing and don't forget to subscribe out blog and just wait another culinary story from Jajan Beken!
RATING
Ambience : Good
Taste : Good
Service : Excellent
FACILITIES
Wifi : Yes
Plug : Yes
Dine in : Yes
Outdoor : Yes
CONTACT
Address : Kota Harapan Indah @ Meli Melo Kav 1E, Jalan Harapan Indah No.1 RT.2, Pejuang, RW.3, Medan Satria, Bekasi, Kota Bks, DKI Jkt 17131

INFORMATION
Open hour : 10 AM – 11 PM
Price : Average Rp 150.000 for two people (approx.) Cash and Cards accepted
MAP