Arabic food menu is identical with the dish of healthy, fresh, rich in spices, and the aroma of appetizing. No wonder some of the typical menu of Middle Eastern country is getting the hearts of culinary lovers. Even the menu is known in the world as a delicious food taste. Apparently there is an Arabic food menu that is not less delicious. His name is already known in the world including Indonesia such as hummus, Manakeesh, Falafel, and many more. In Jakarta I have my favorite restaurant with a very typical arabian cuisine it's called Al Baek Restaurant Jakarta.
Al Baek Restaurant Jakarta Has premium arab specialties with an unquestioned taste. Located at Jalan Dewi Sartika east of Jakarta not far from the Budi Asih hospital. The unique of the food this restaurant is they have fried chicken with different taste than we usually eat. Other than that this restaurant also has some other menu you should try too.
Because the target this restaurant for teens, in addition to good food they provide a very good atmosphere to chat with friends. I think this restaurant is perfect for you to visit with friends. To know more about this restaurant check out this article to the end ya guys!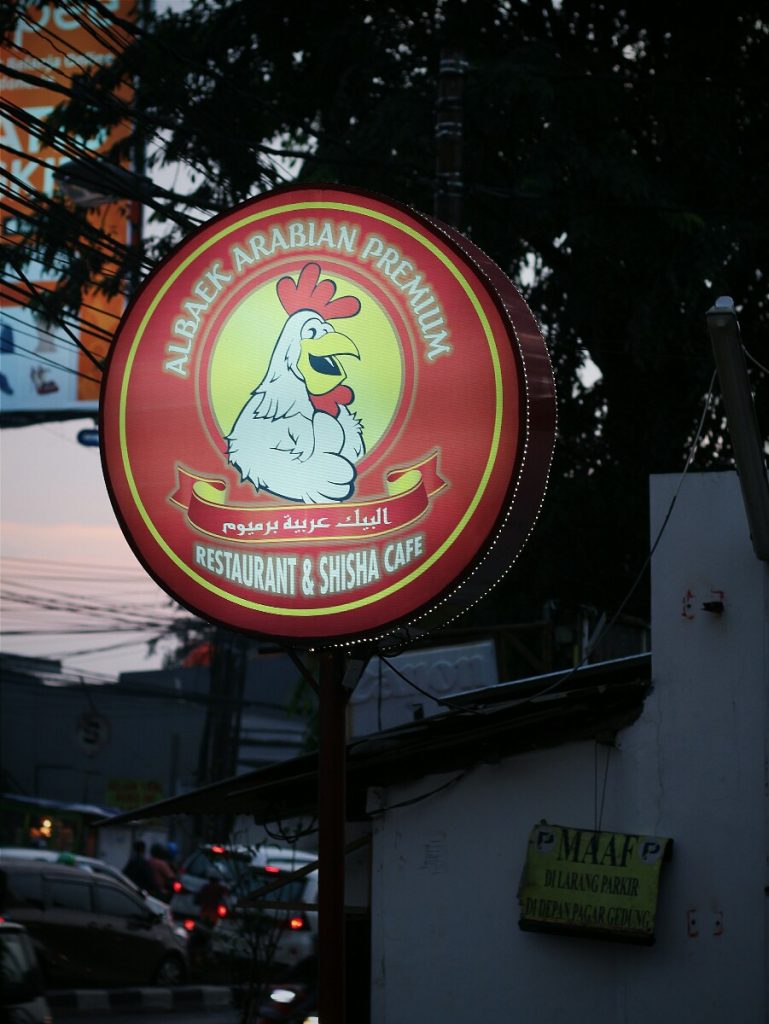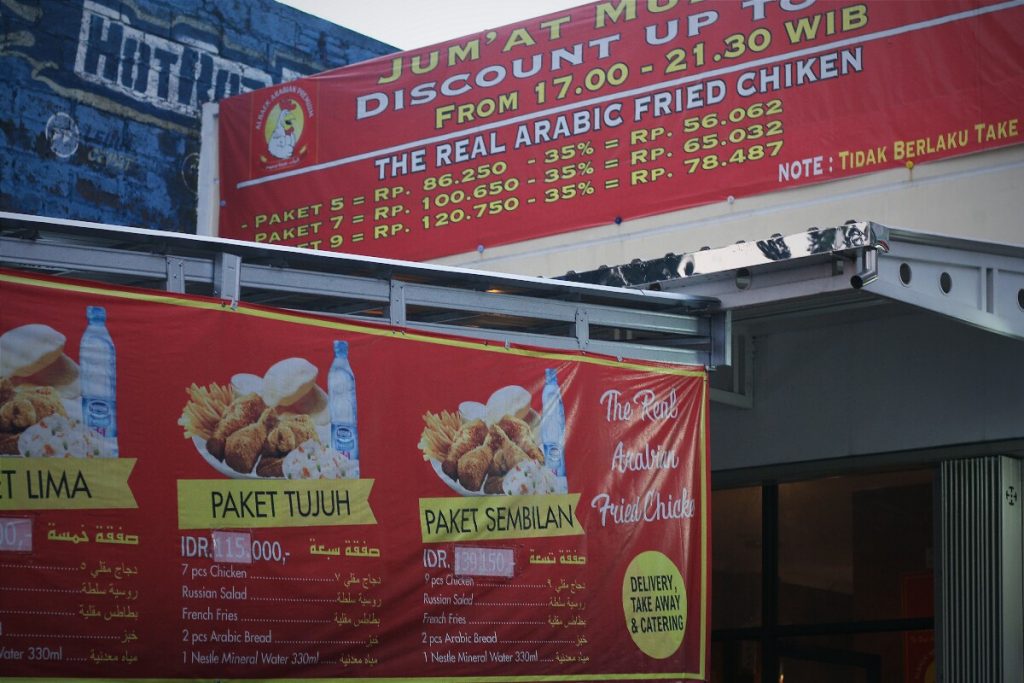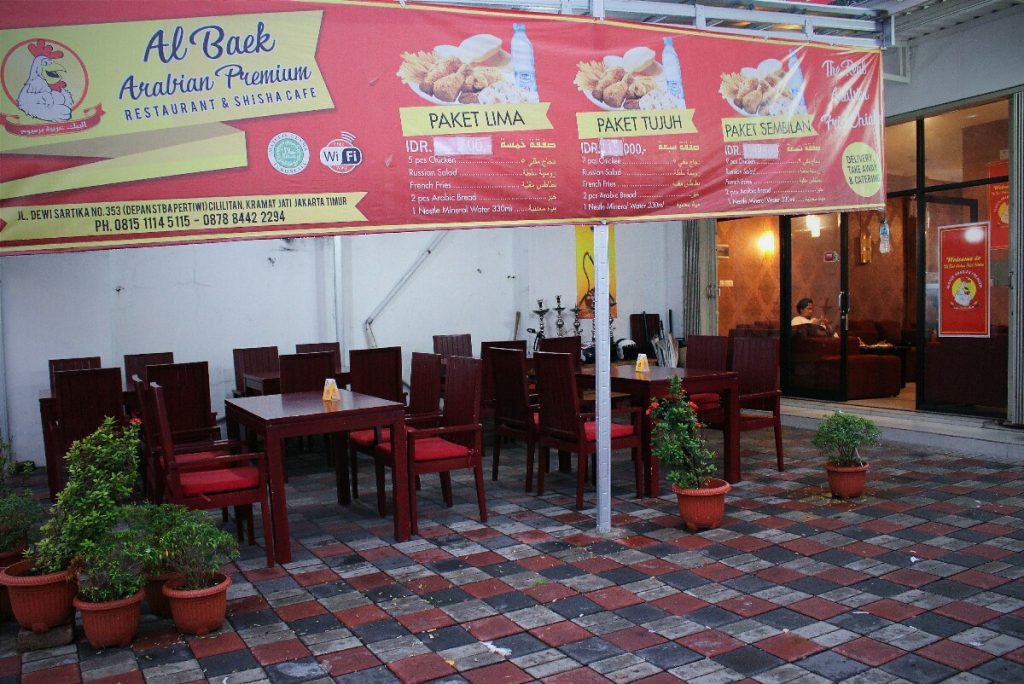 This restaurant is right next to the supermarket, which is you will find it easier to find this restaurant because it is on the side of a big road. Al Baek Restaurant Jakarta Has a comfortable outdoor area, and there are many table options there. They had a pretty soft chair because there was a cotton-like cushion in the seat. I think the high range of chairs and tables are very appropriate Making it very easy to position as you eat.
Besides, in the outdoor there are also many plants that make the outside atmosphere more beautiful and you can enjoy shisha here. On the indoor area they provide air conditioning. The most i like at this restaurant they have wallpaper wall is very homey that is maroon color. They also provide a soft sofa with a capacity of 4 people And you will be more comfortable to chat with friends here guys!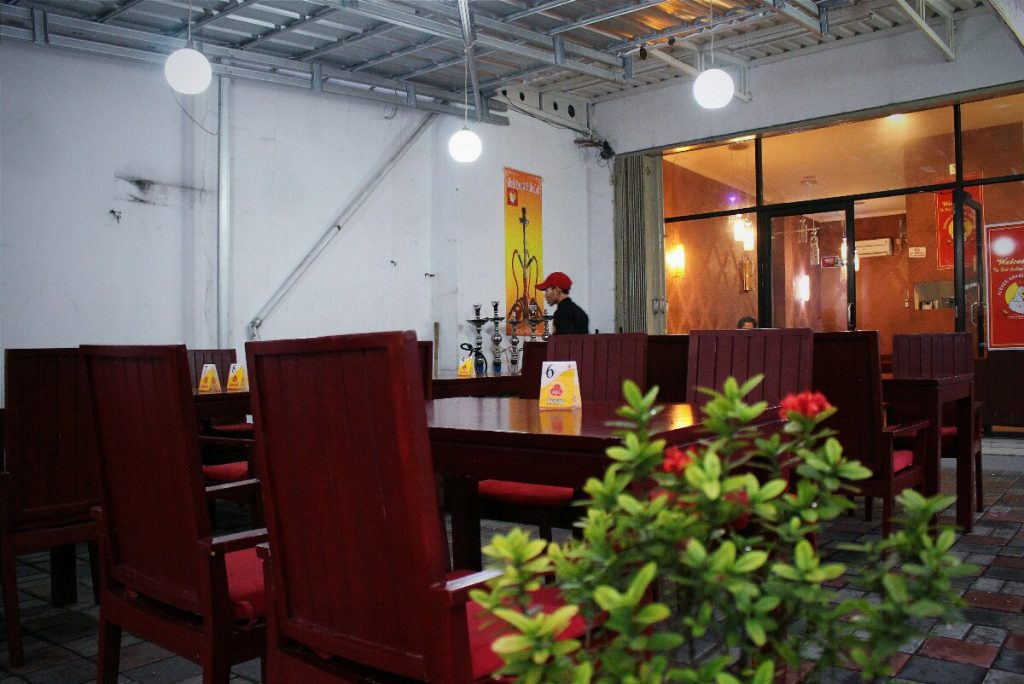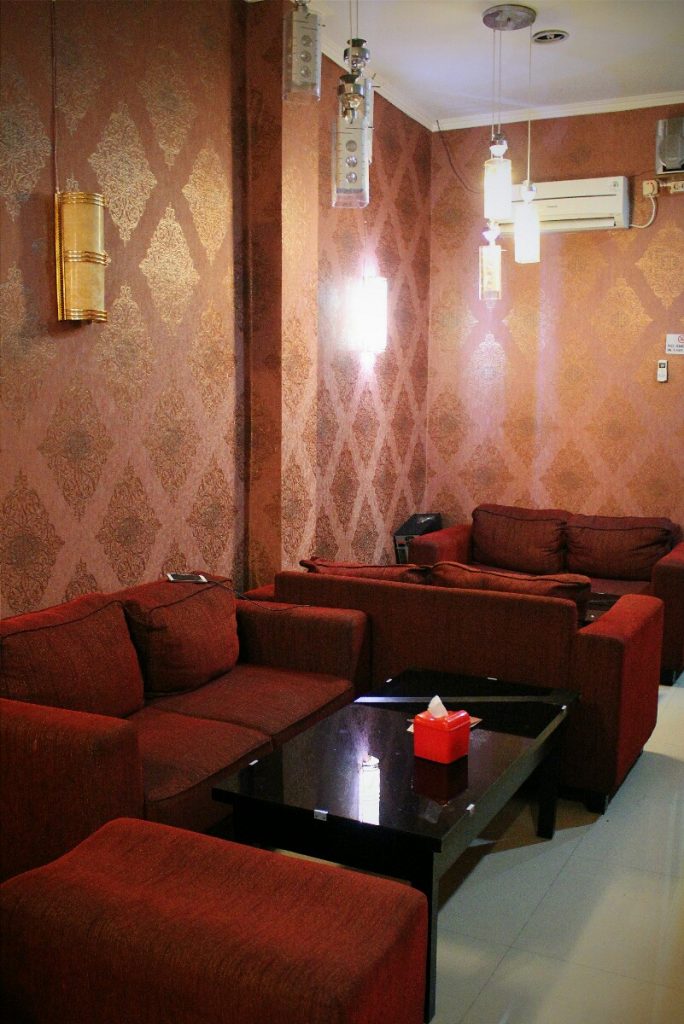 Briyani Lamb IDR 65K
This menu serverd with lamb, tomato, onion and briyani rice. I really like this menu because I really like the briyani. For lamb, cooking seasoning perfectly seep into the meat so that when eating it spice is felt.  I think the portion of this menu is so much that it can be shared for two people. And when you see this menu, the menu presentation is very pretty and appetite isn't?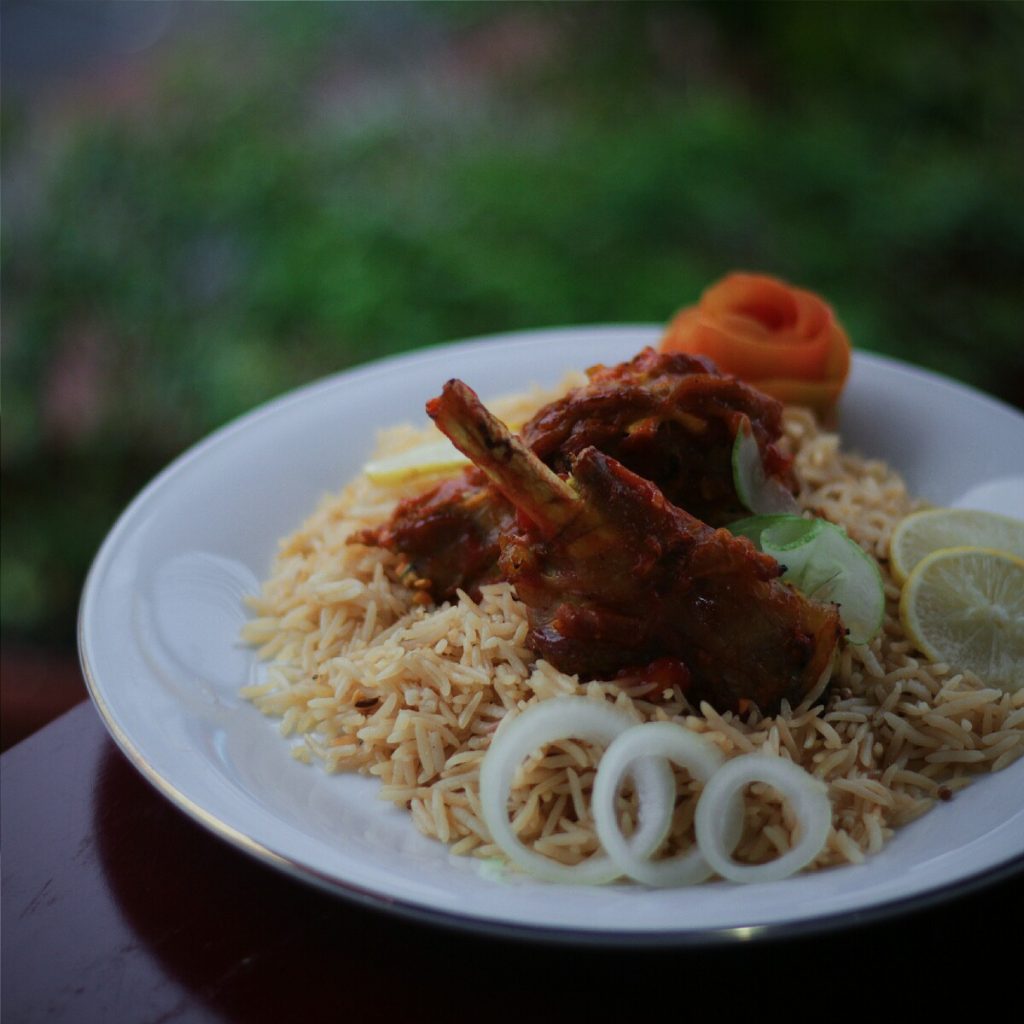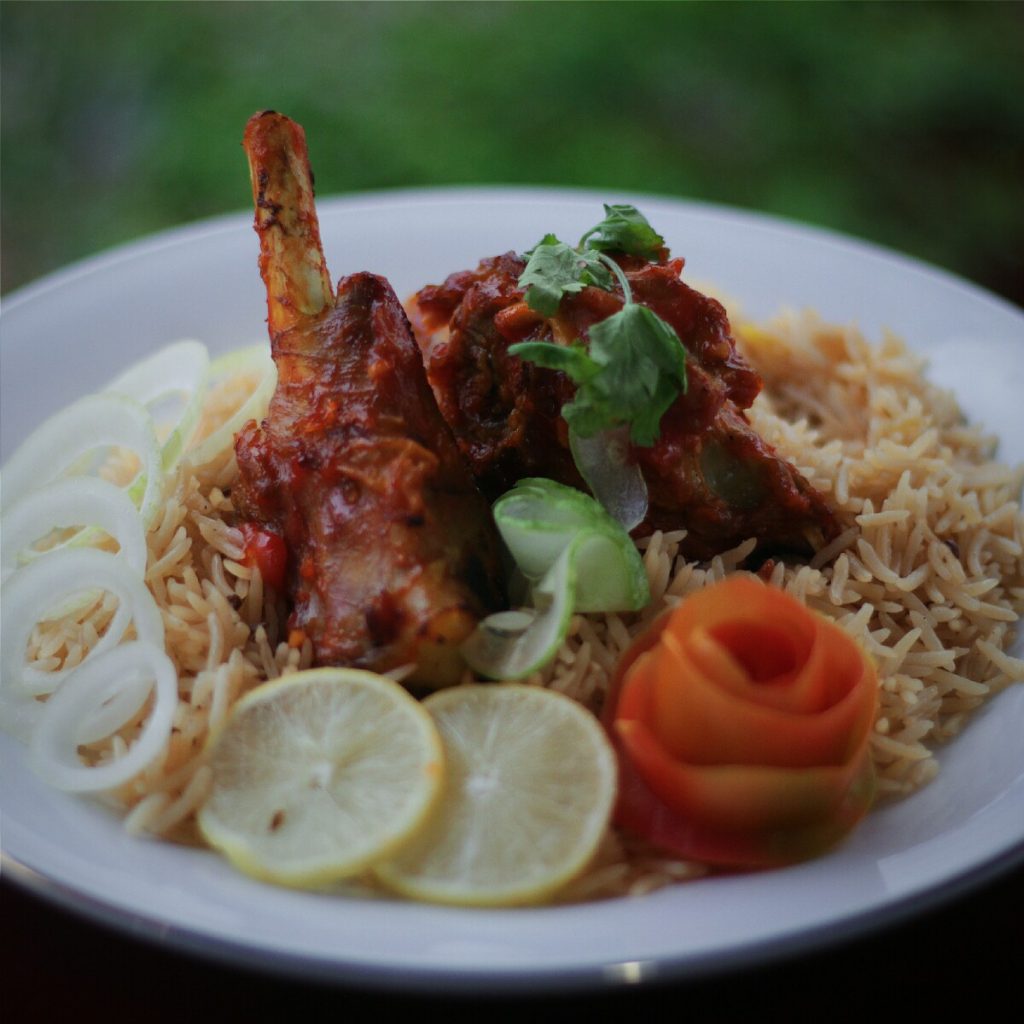 Package 7 IDR 75K
This menu is a package menu consisting of several items is 7pcs chicken, russian salad, french fries, arabic bread and mineral water. And most importantly this menu can be ordered through Gofood. This fried chicken as I said before When eating it is very different than usual. On the skin feels very tasteful and more herbs and on the chicken meat is very tasty very tender.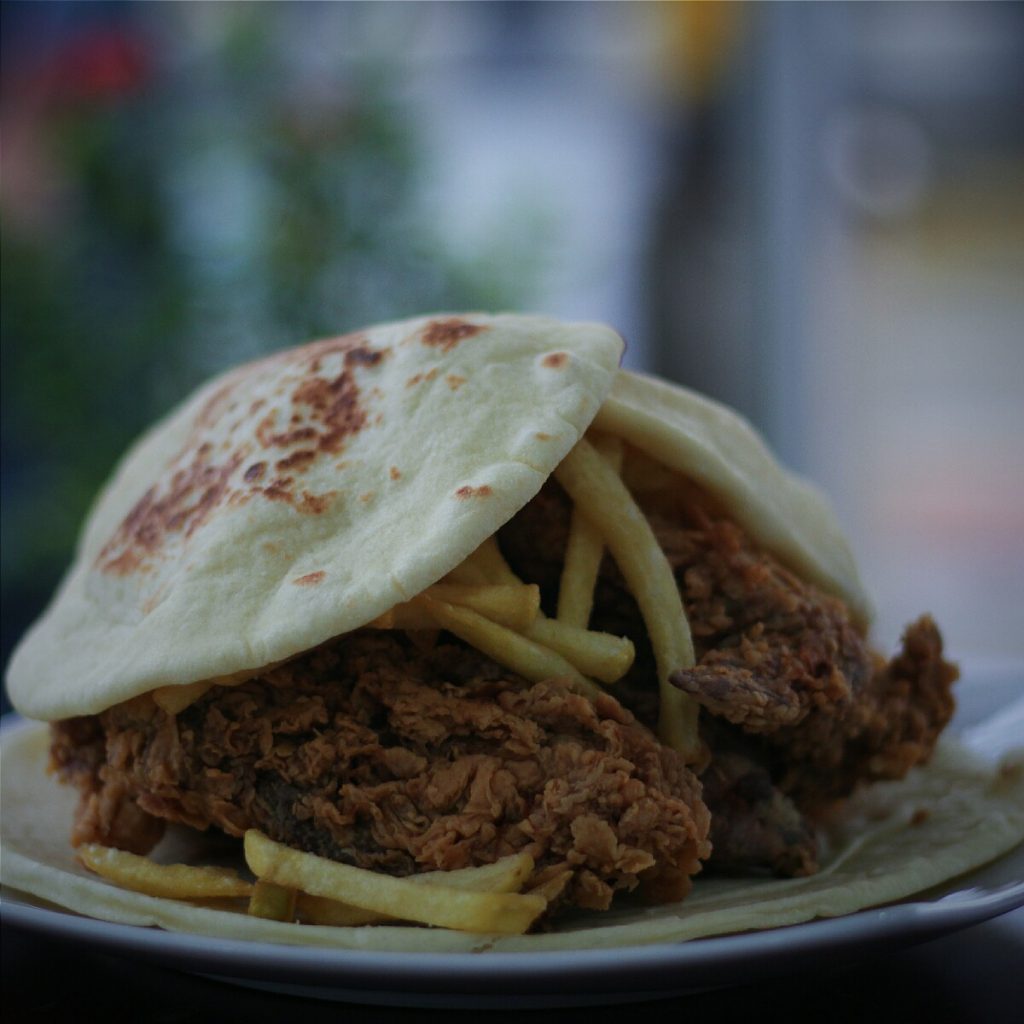 I highly recommend this restaurant to you guys, they have very good food with a taste of arabic cuisine that is very tasty. In addition to good food they have a comfortable eating place for you to visit with friends.
Thank you for coming in oury blog, finally i apologized if there any mistakes in the writing this blog. Don't forget to subscribe our blog. See you in the other food adventure with Jajan Beken.
RATING
Ambience : Average
Taste : Excellent
Service : Average
Price :  Average
FACILITIES
Wifi : Yes
Plug : Yes
Dine in : Yes
Outdoor : Yes
Toilet : Yes
Parking: Yes
CONTACT
Address : 
 Jl. Dewi Sartika No.353, RT.2/RW.13, Cililitan, Kramatjati, Kota Jakarta Timur, Daerah Khusus Ibukota Jakarta 13640
Instagram @albaekid
Zomato 
INFORMATION
Price : Average 150K for two people (approx.) Cash and Cards accepted
MAP