Andaz Hotel is a new property in Singapore, this hotel has been operating since 2018. Andaz Singapore is lifestyle hotel concept by Hyatt. It was built together with office tower with unique building design. When you see a spherical building with hexagonal window design, you can be sure that it is Andaz Singapore Hotel.
Andaz Singapore have strategic location, it is near to Bugis Junction, Masjid Sultan at Haji Lane and Raffles Hospital. And of course there are so much fun place to explore near the hotel.
Andaz Hotel offering a Singapore perspective cuisines through their restaurant. Therefore a lot of restaurant that you can find here at Andaz Hotel. Let's we mention one by one the restaurant from 665°F Steak House, Smoke and Pepper Restaurant, Auntie's Wok and Steam Restaurant, Bar Square, Mr. Stork Bar and Teppan Chef's Table. There is also an online shop for the dessert call Pandan, wow a lot of eating experience here!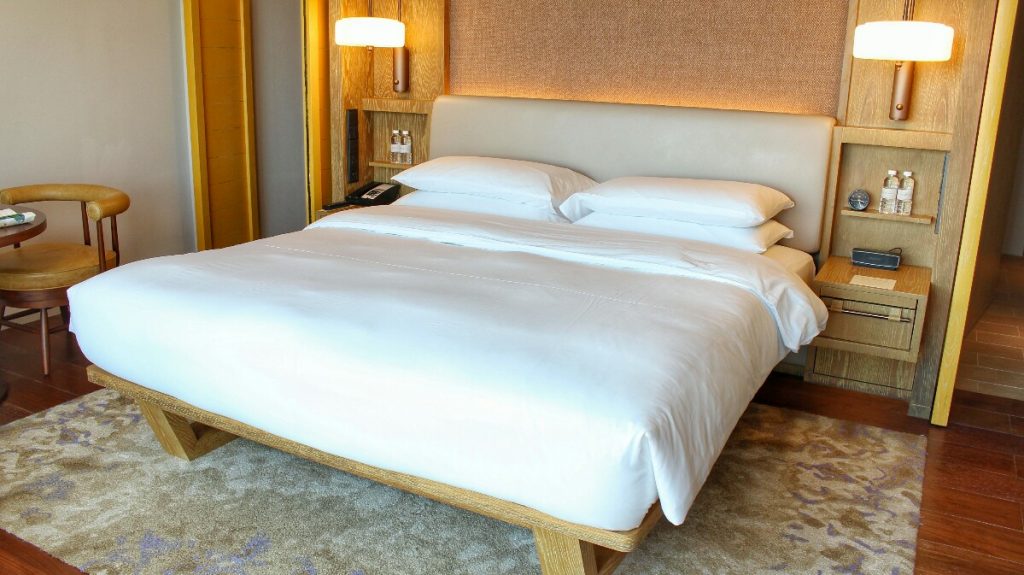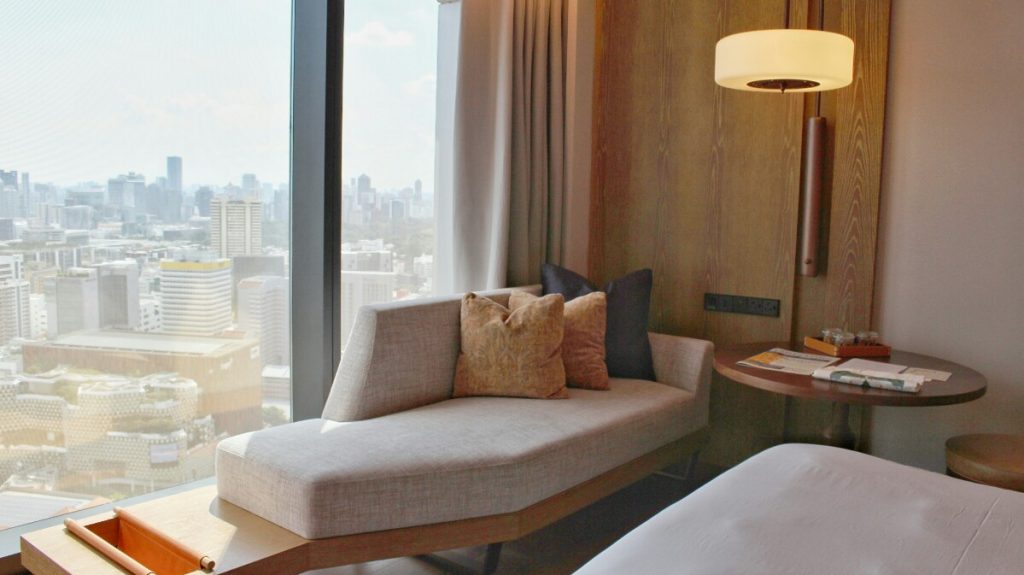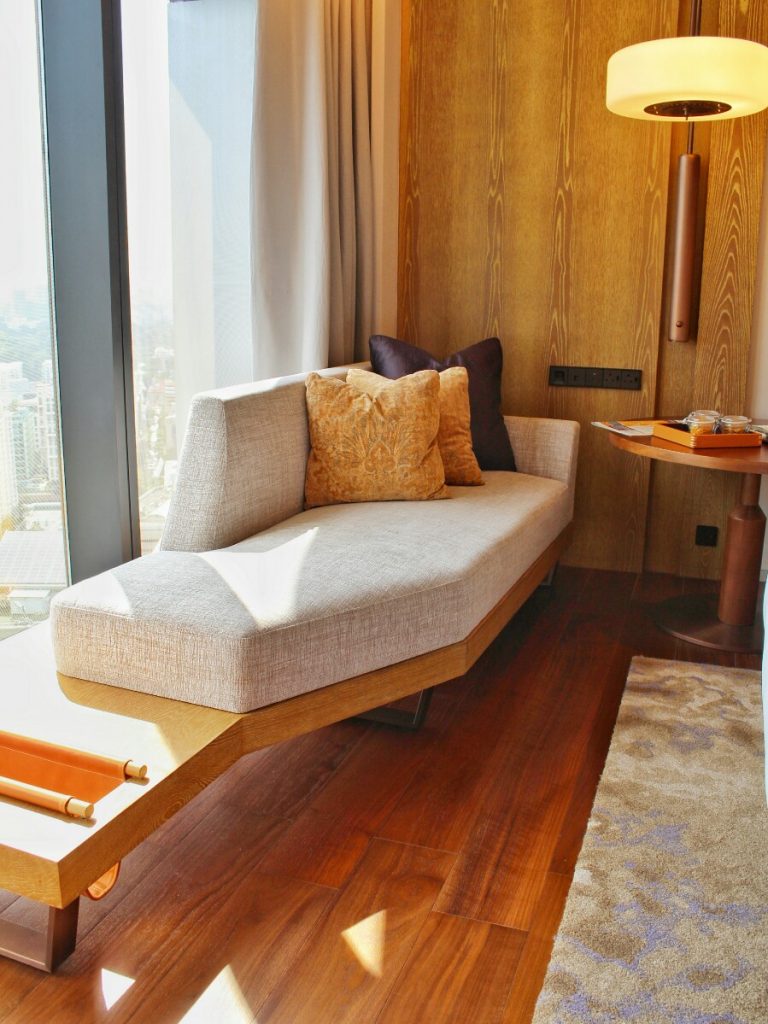 Design is inspired by the city of Singapore. Many wooden element with bright color is inspired by the shop house in Singapore as well as the lamp that reminds you with the lighting located on the city dock.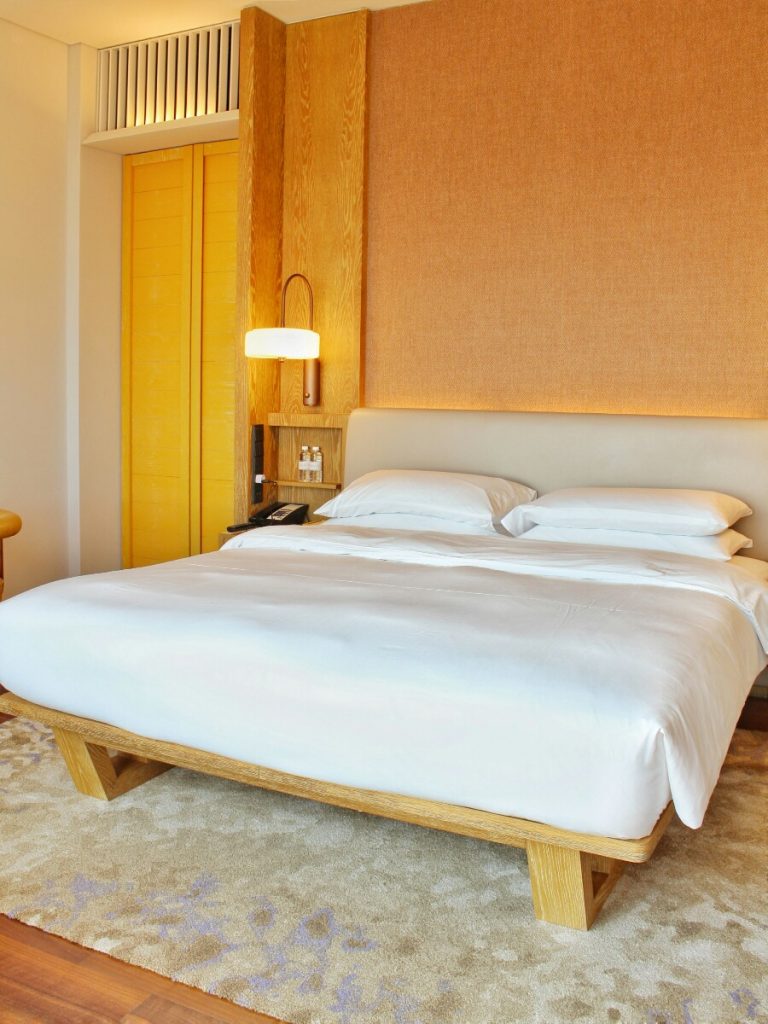 This vibrant will bring you to a Singapore atmosphere in a room to make you feel comfortable and pleasant.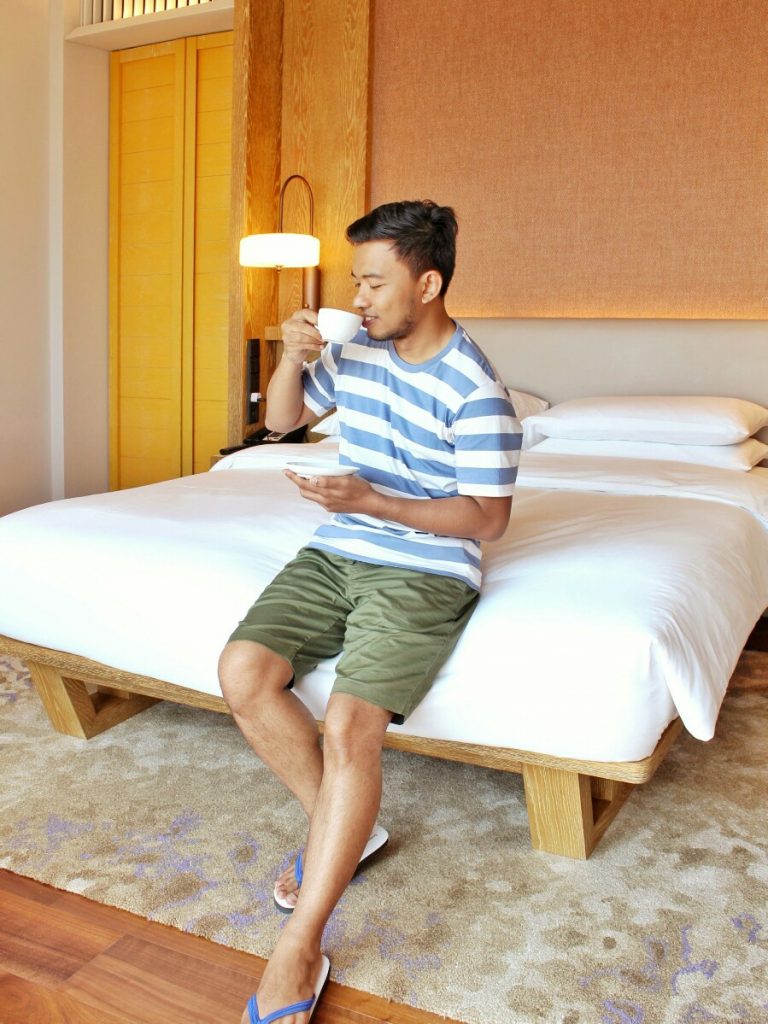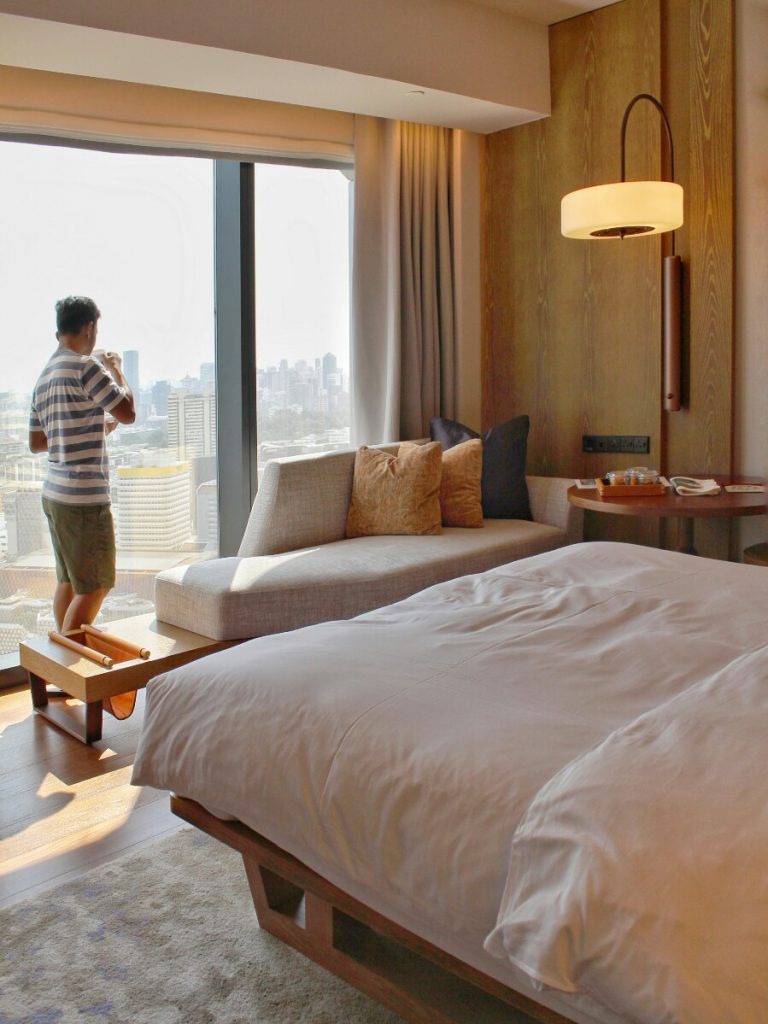 Don`t go anywhere before you read the paper from Andaz Singapore. Here you can find more information about this hotel, facilities, restaurant and surroundings.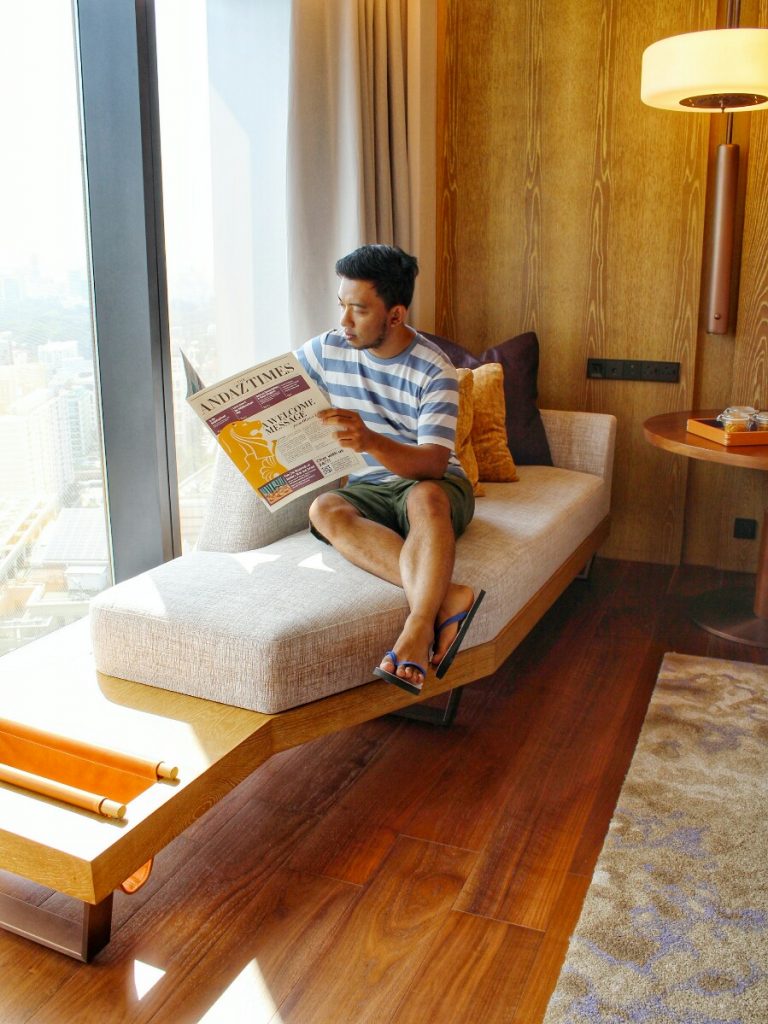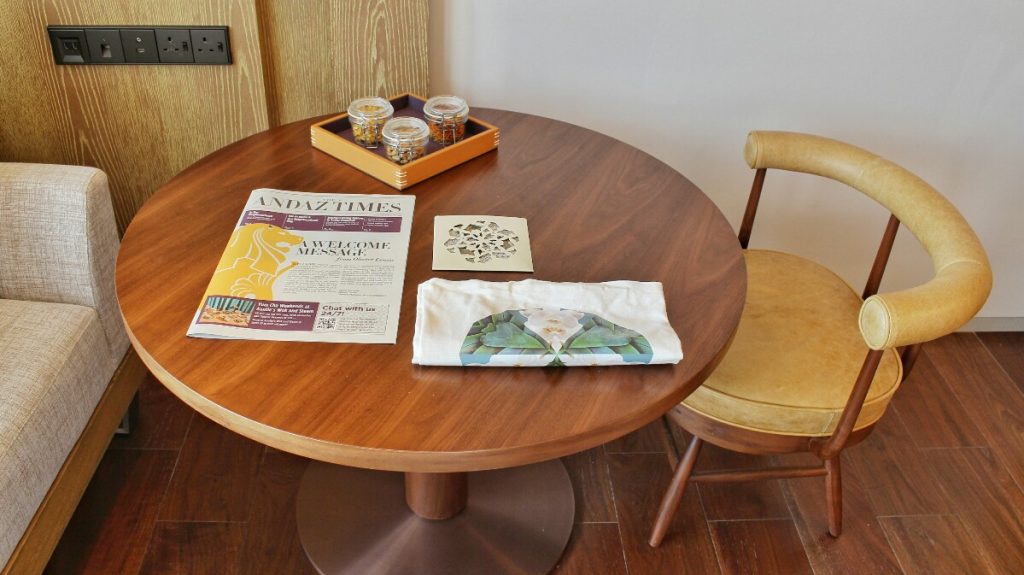 Mini Bar
Andaz Hotel knows very well how to pamper their guests. How come? All snacks and soft drinks in the fridge are complimentary so guests will not be charged for this.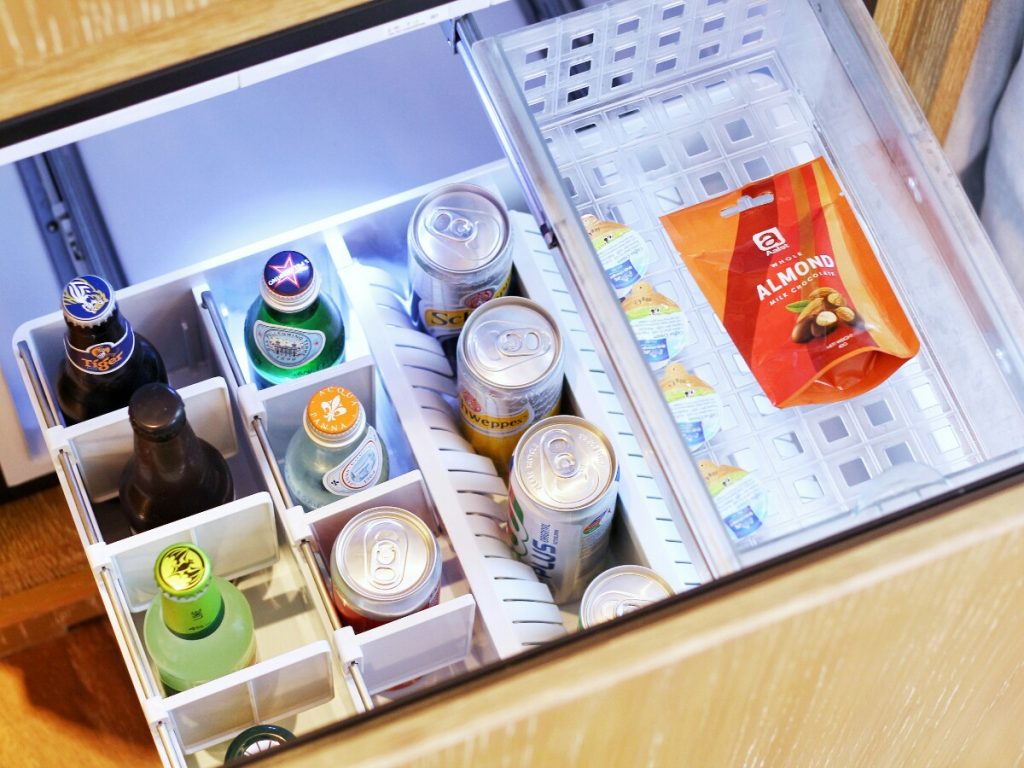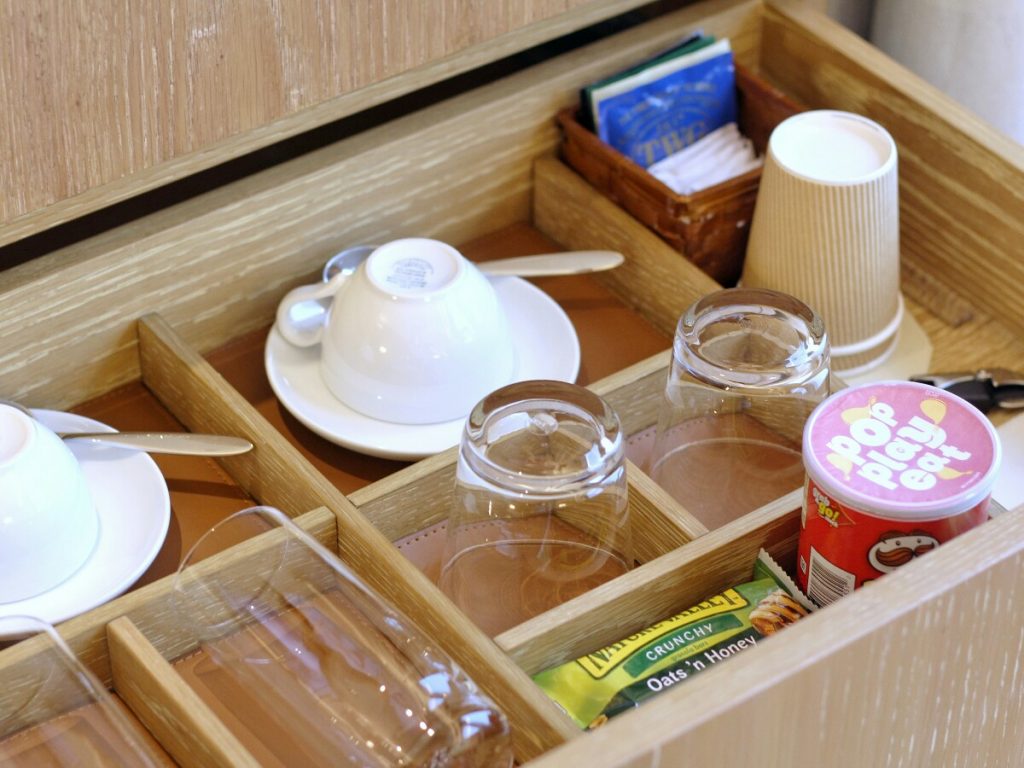 Still in the mini bar, you can find coffee maker and tea set also that you can use anytime.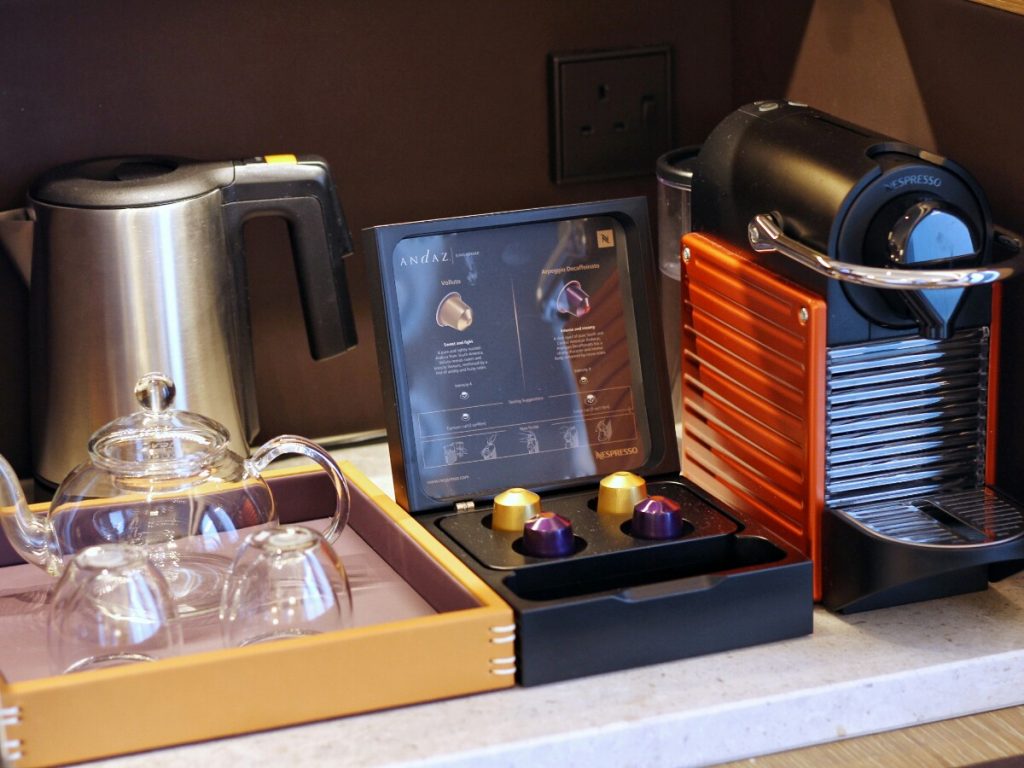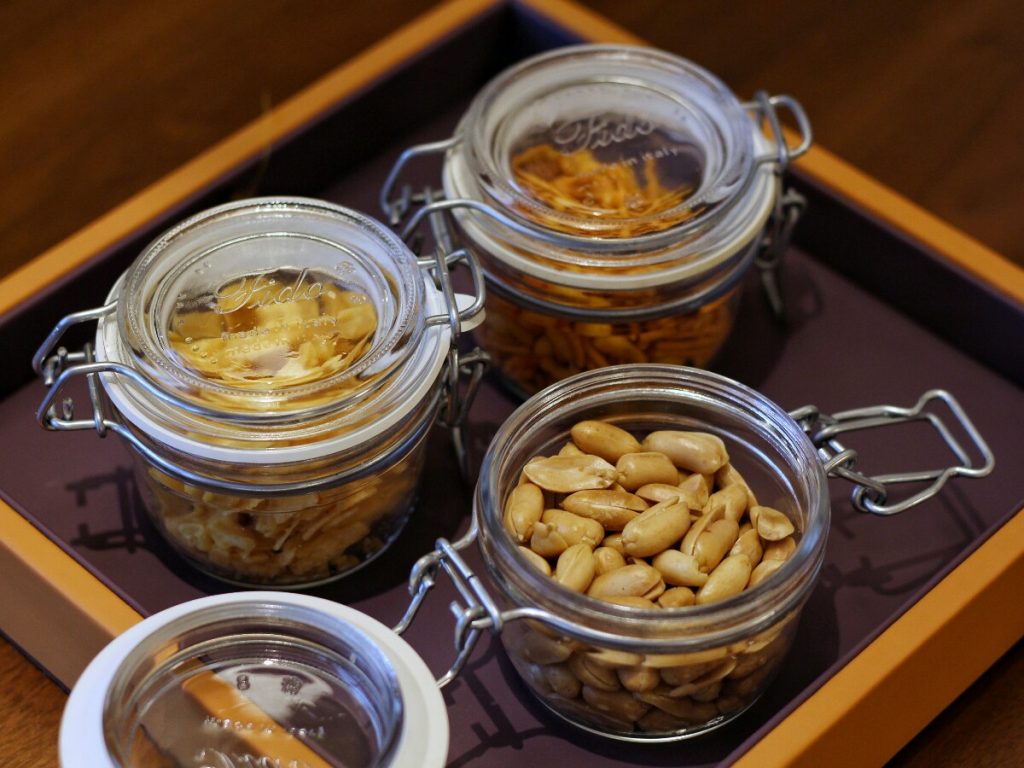 Bath Room
I love the bath room, it was huge and so bright. Design is simple but it completed with amenities from head to toe.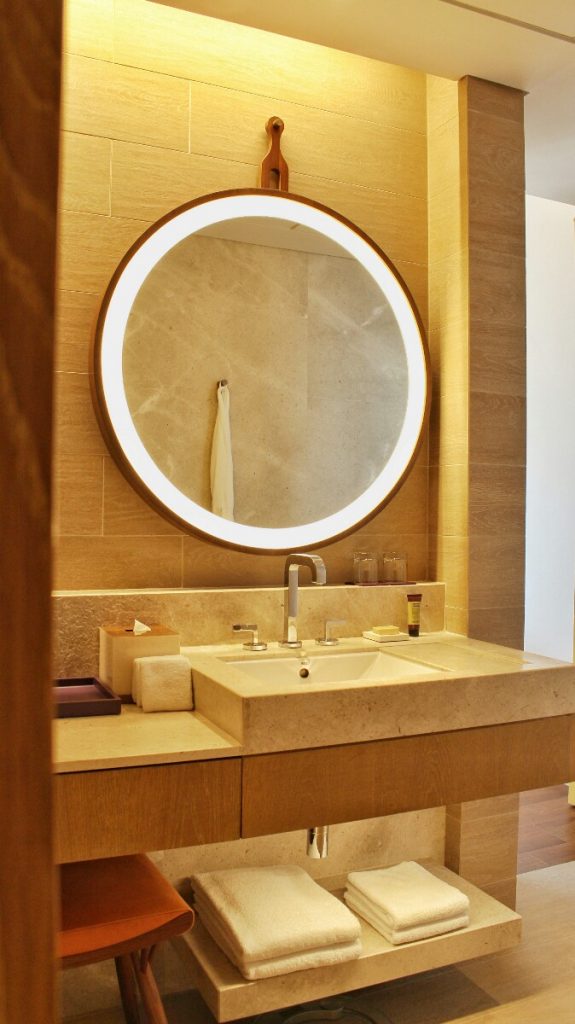 Bathing is the most fun activity every time I stay at a hotel. I can feel relax under a shower of warm water. Likewise what I feel when taking a bath in Andaz Hotel all feels comfortable, the water temperature is constant with a adjustable shower.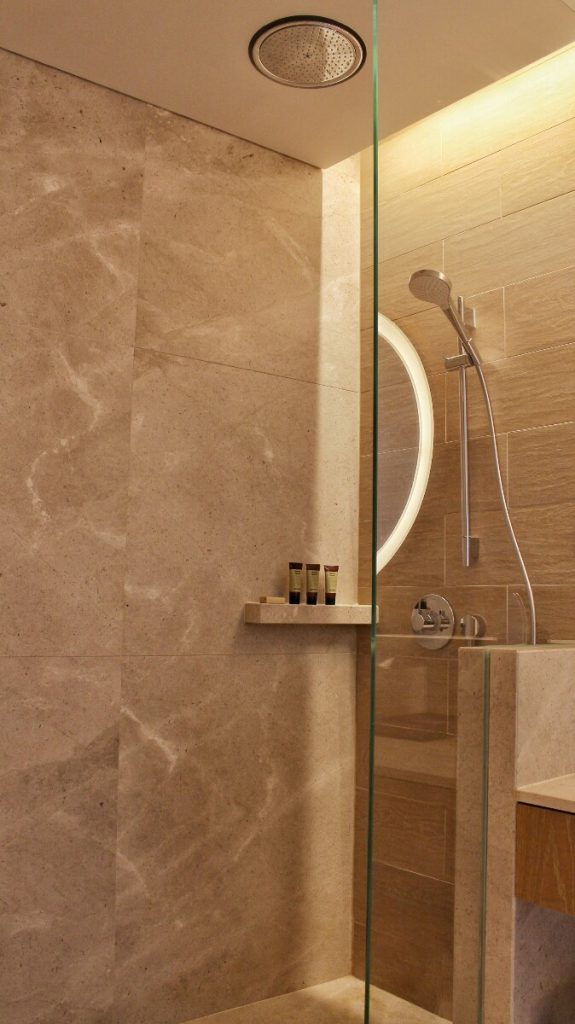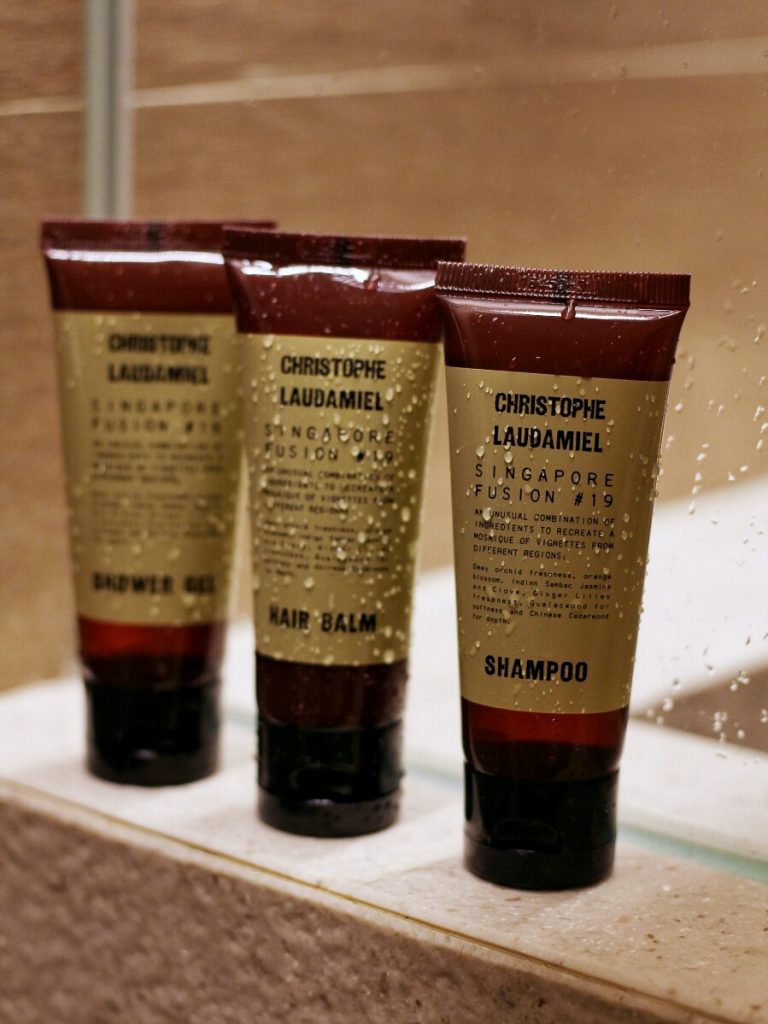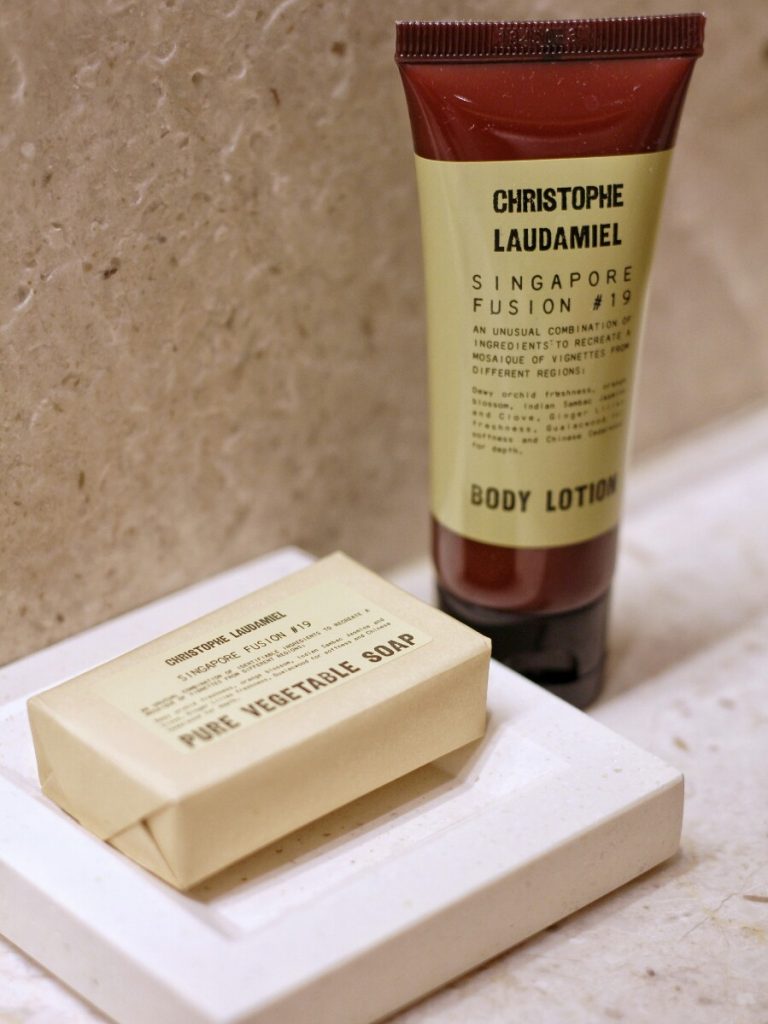 I saw toiletries arranged in such a way to meet the aesthetic aspects. This is the same like I felt since my first step here, a modern artistic atmosphere.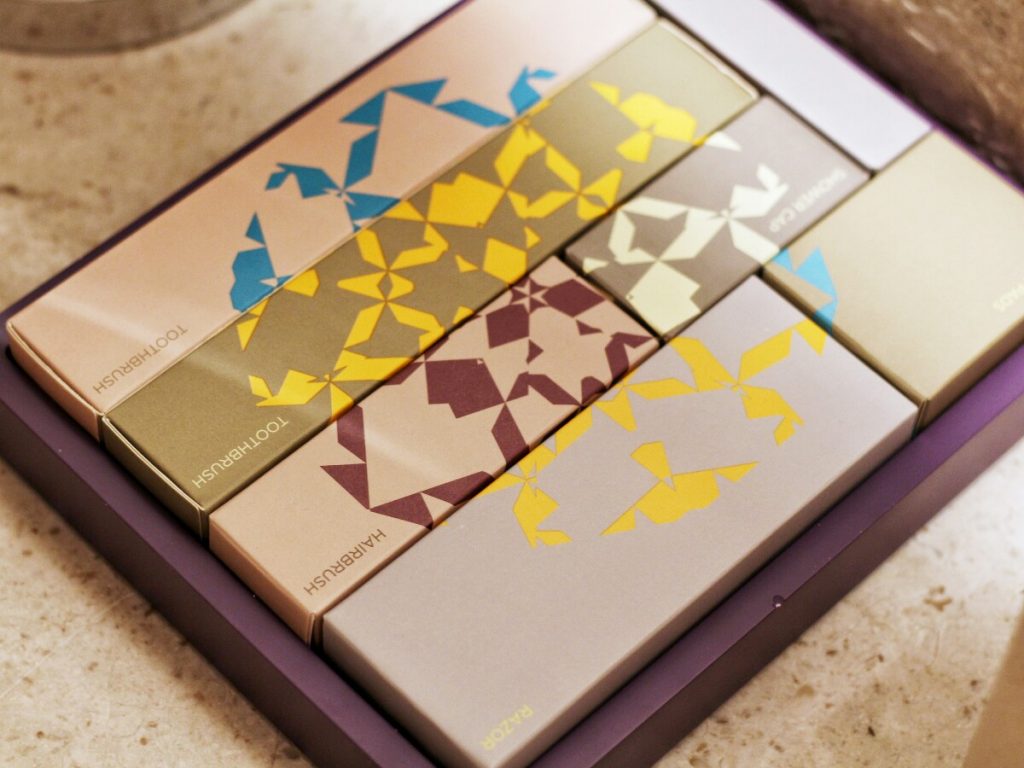 Room Service
It was Ramadan but then I feel worry if I can not sahur before fasting. They did not serve sahur buffet but luckily me and every guest can order room service for sahur.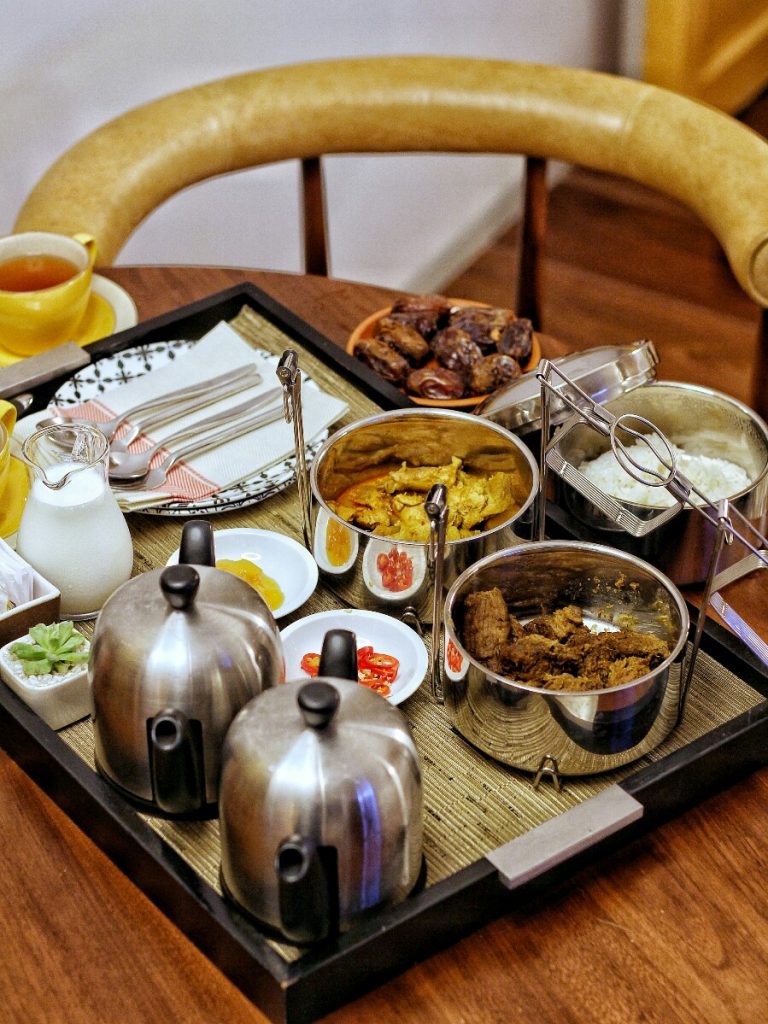 And yes! They serve some Indonesian dishes for sahur menu like I ordered here.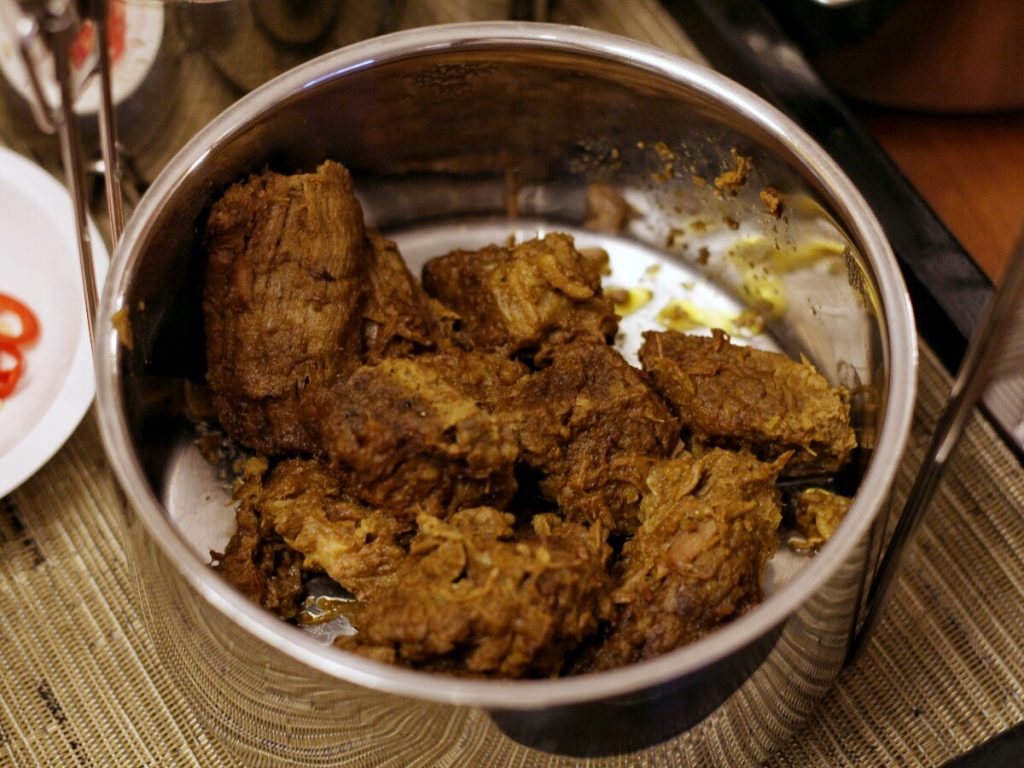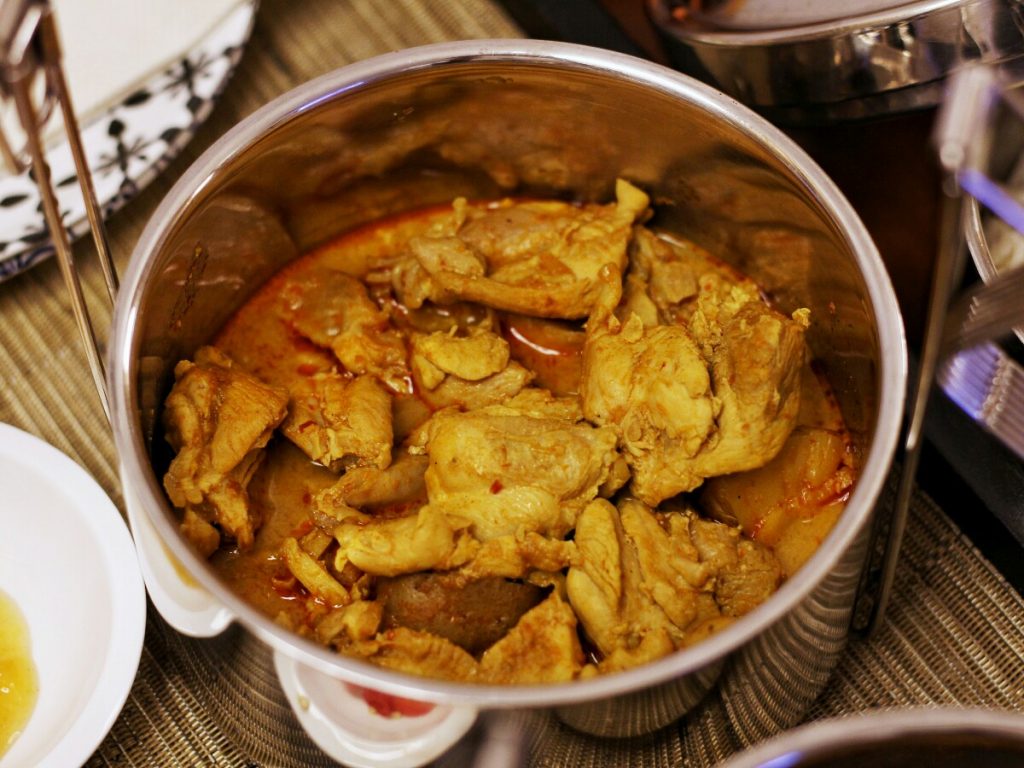 Smoke and Pepper Restaurant
On the next day we tried breaking the fast in their restaurant called Smoke and Pepper Restaurant. In this restaurant they serve western menus in general with semi casual fine dining concept.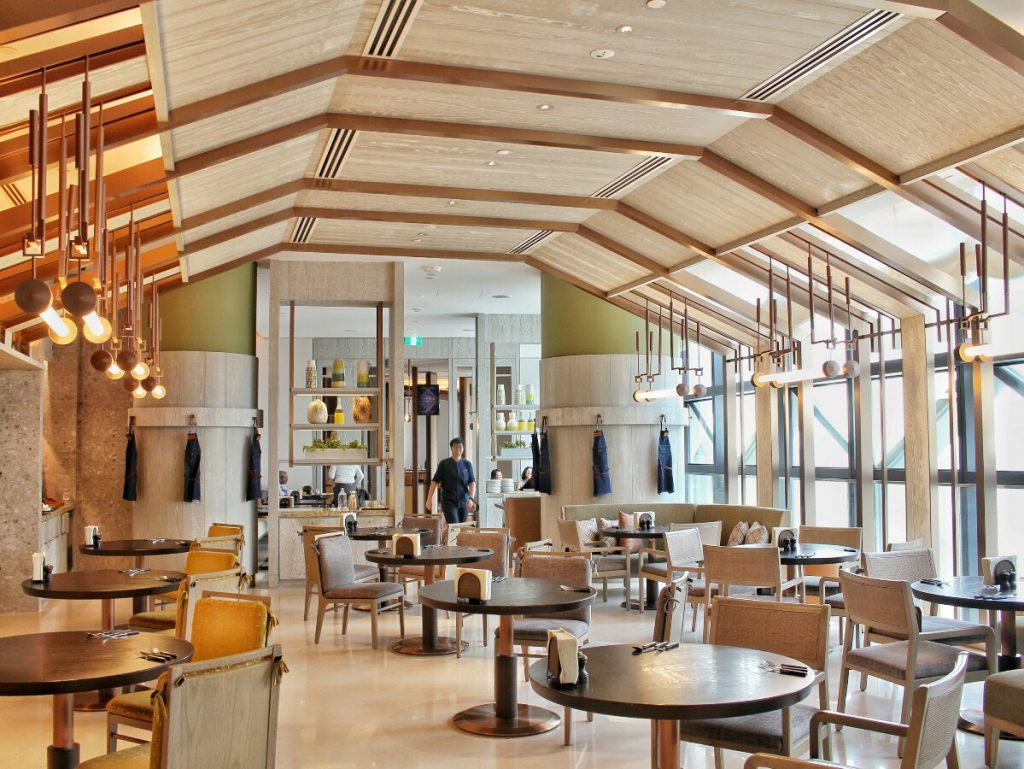 Good start! We tried a Italian Burrata salad with stuffing heirloom tomatoes, rocket, basil and olives. Taste was good with sweet and sour dressing. All is fresh when come to my mouth, very recommended salad.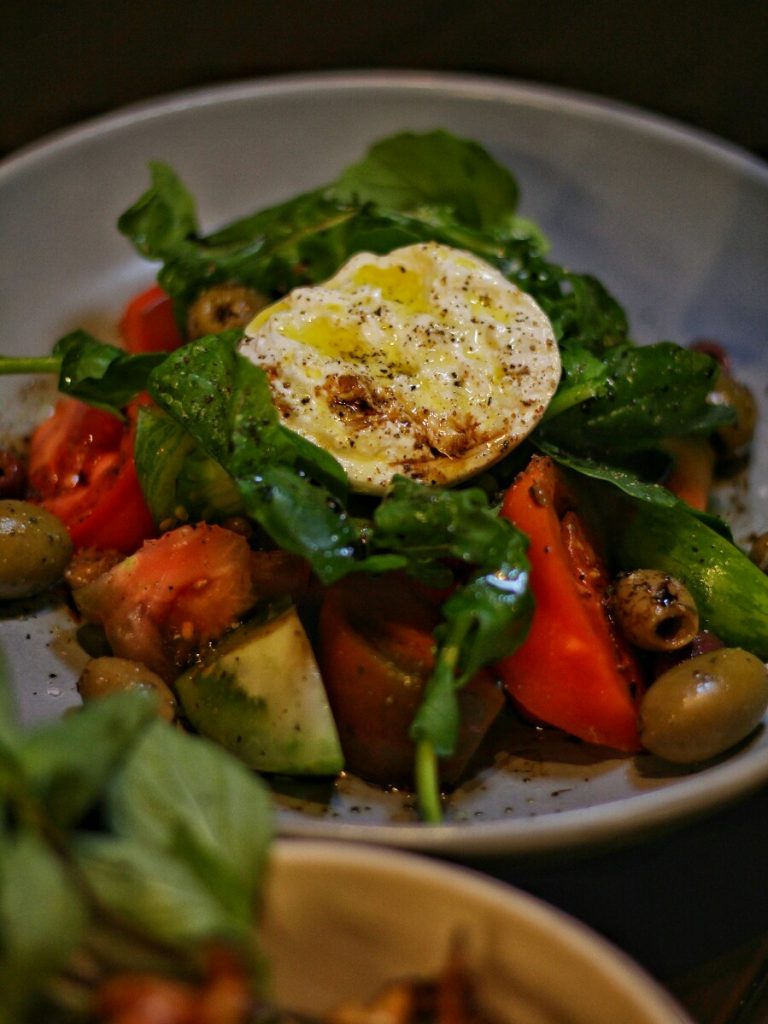 Then in the next menu we try Seafood Stew that consist of lobster, scallops, crab, squid, seabass, mussels, plum tomatoes and pearl cous cous. Love the combination between seafood and the cous cous texture. Everyone eat this with exciting so I found the plate clean so fast LOL.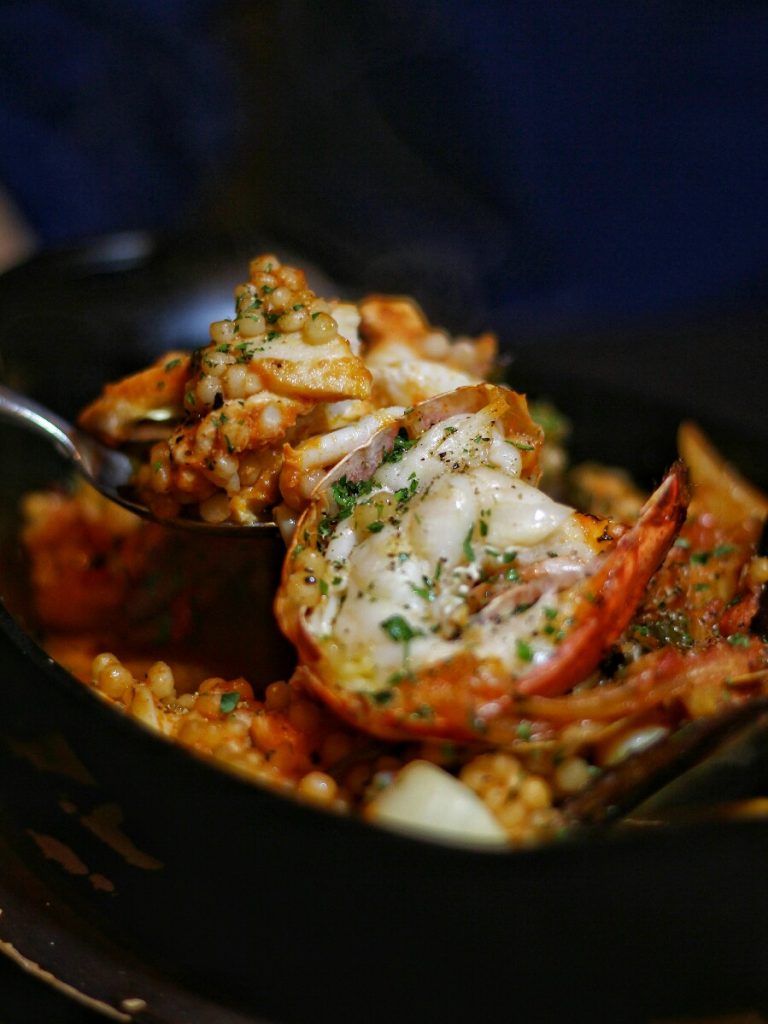 Calm down, that's just a beginning! You can also try Grilled Squid here because the texture will make your tongue shake. The marinade also makes this dish even more perfect!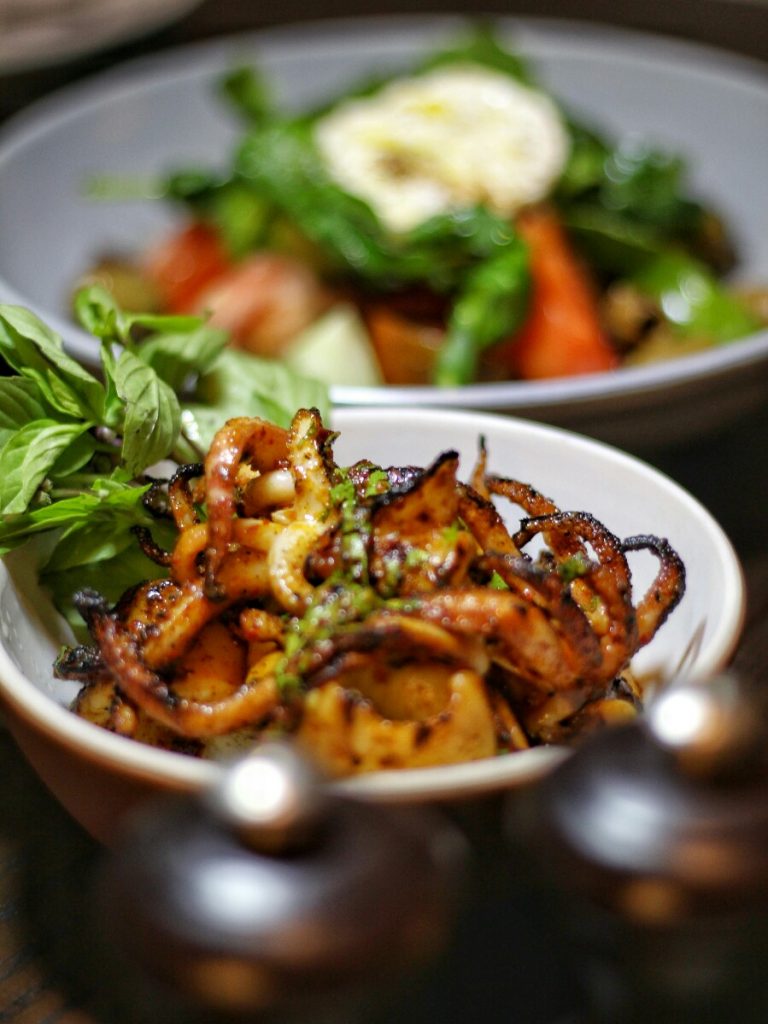 Feel amazed from the dish at the beginning. Then come to our table the Steak Frites menu made from Australian Black Angus Sirloin 200g which is grilled on charcoal in a clay. Taste sweet and melt in your mouth. Believe me this is worth to try!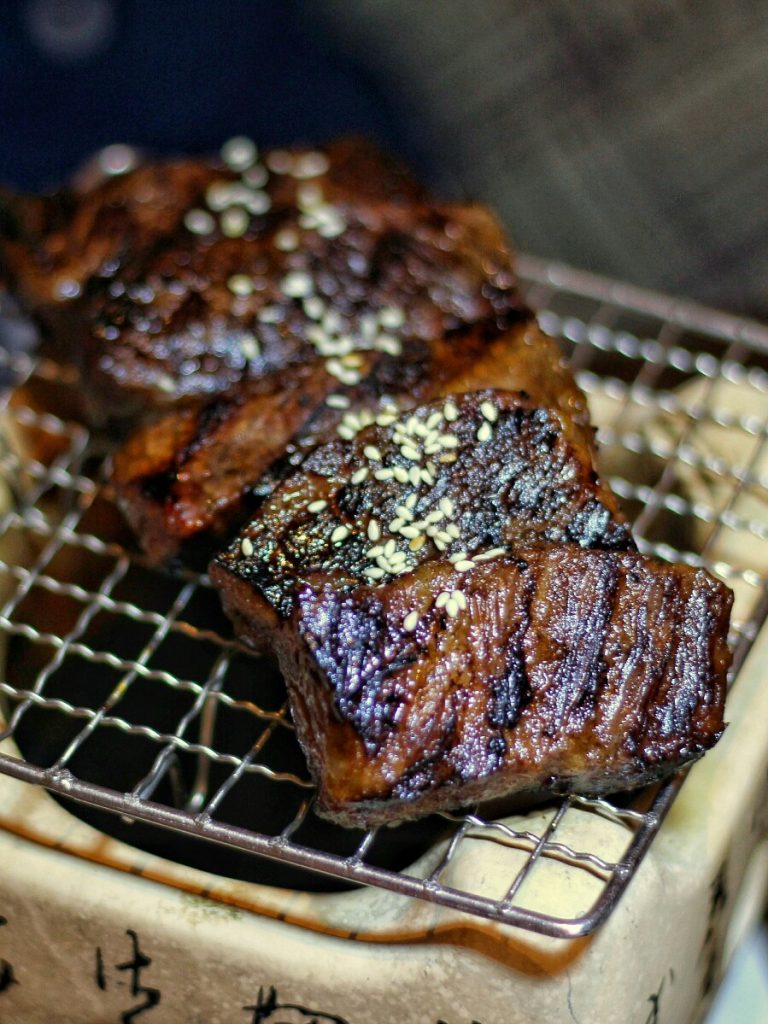 Another one that is delicious too. Mac and Cheese Lobster! This seriously makes you unable to stop spooning macaroni that buried in the melted cheese. Very addictive!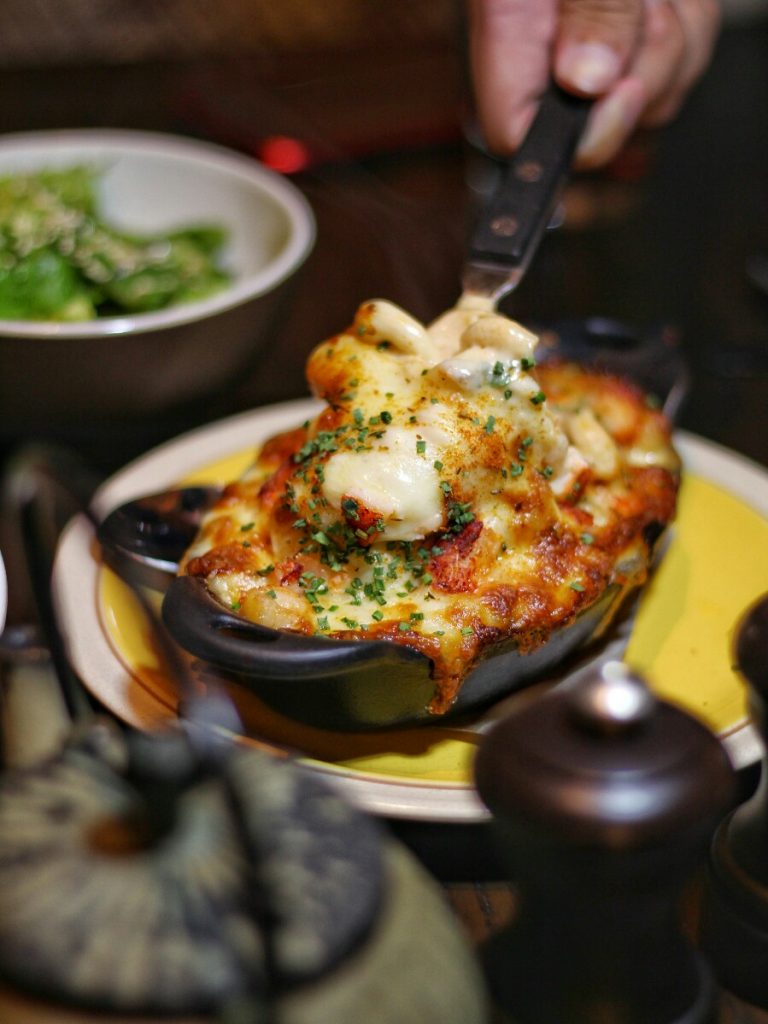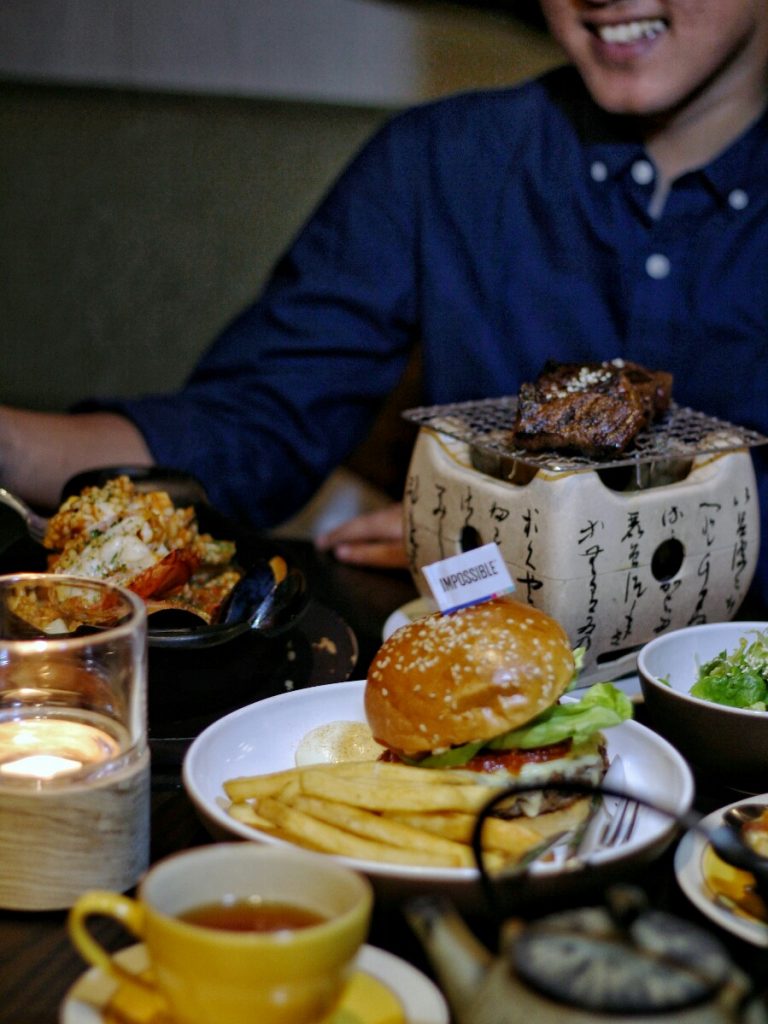 Finally it's dessert time. Both of the desserts we tried were really not to be missed. Both Yuzu Pop and Chiffon Cake really portray The Singapore in a plate. There is a taste of Singapore that is inspired by roadside snacks that you can find in this city. Sssttt especially for the chiffon cake!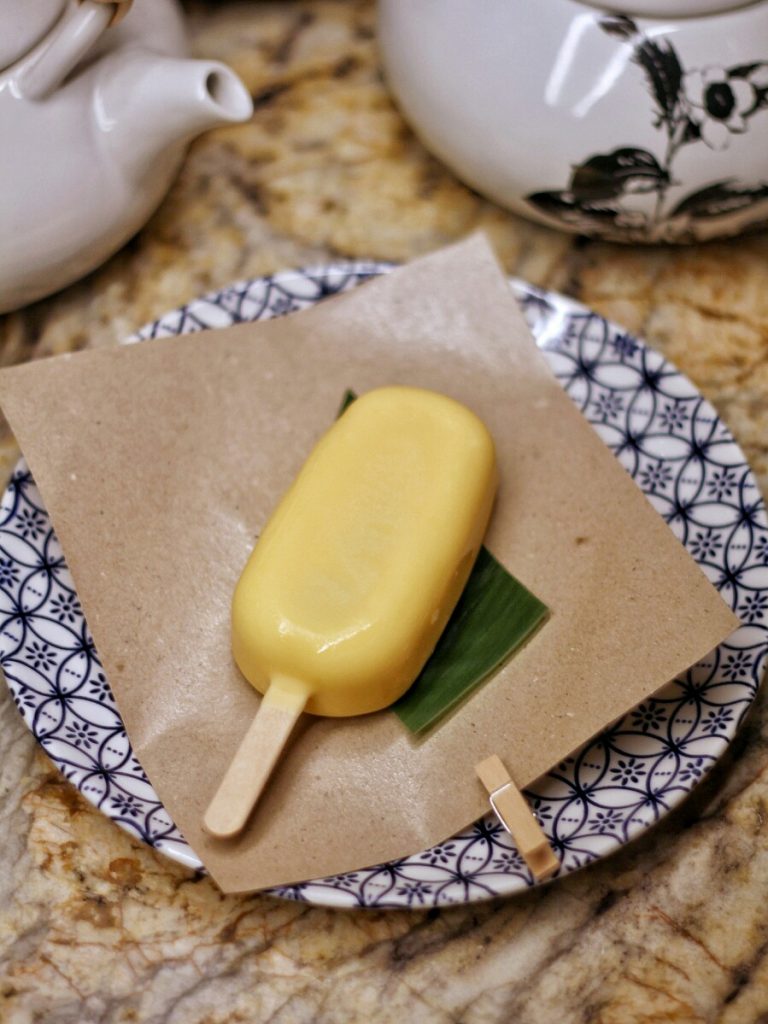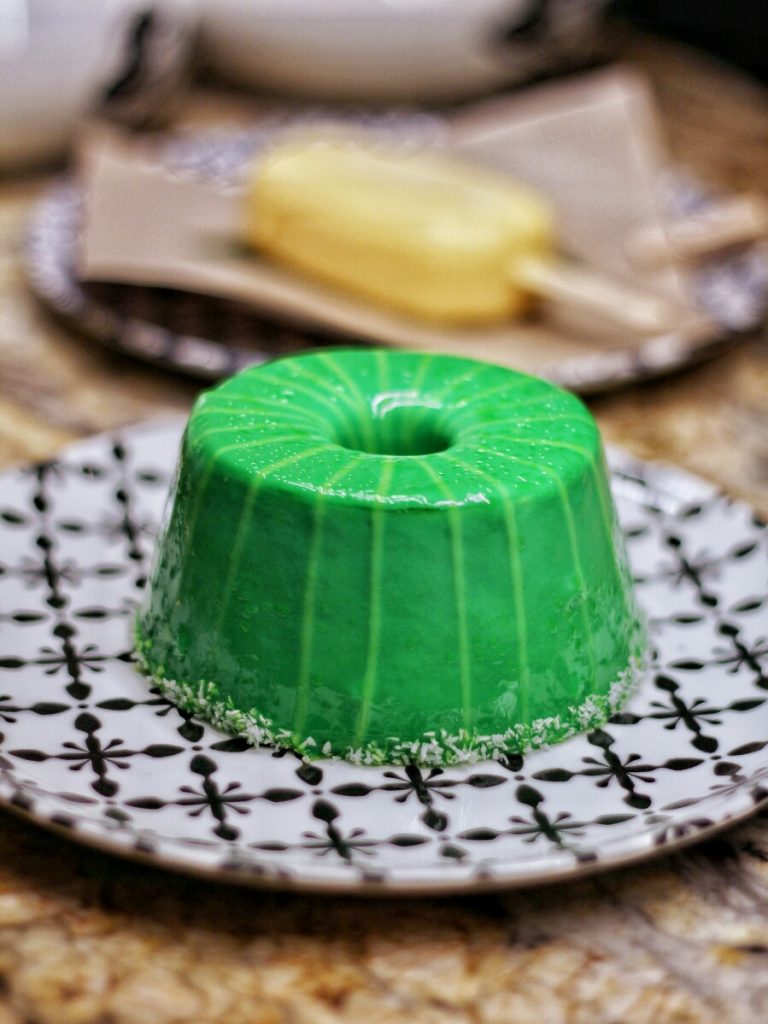 665°F
You could say that Andaz Hotel is one of the hotels in Singapore that has various types of restaurants. This makes the guests free to choose which restaurant suits their taste.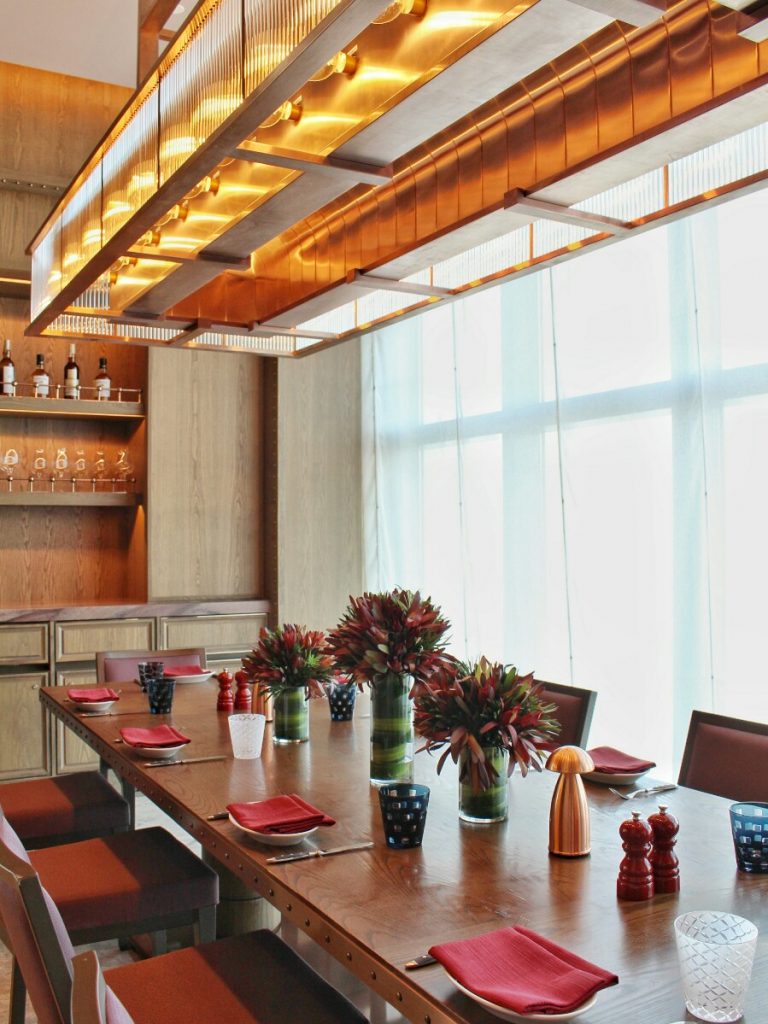 It is 665°F which is a steak house in Andaz. The hotel which serves steak is claimed to be a halal prime cuts steakhouse.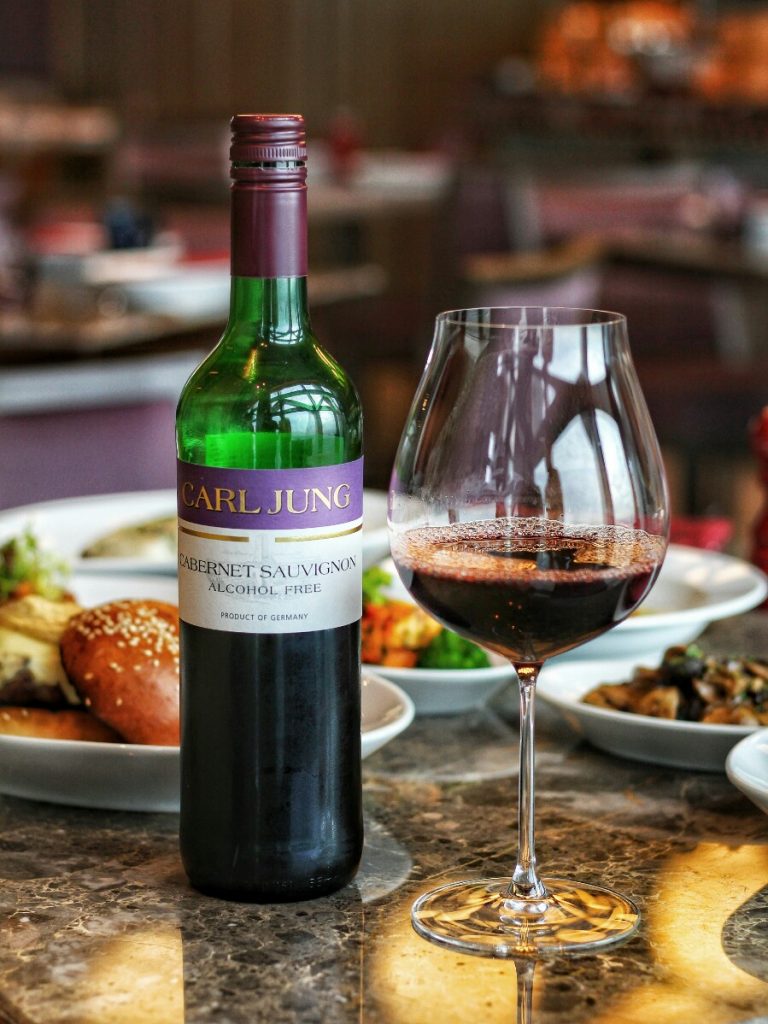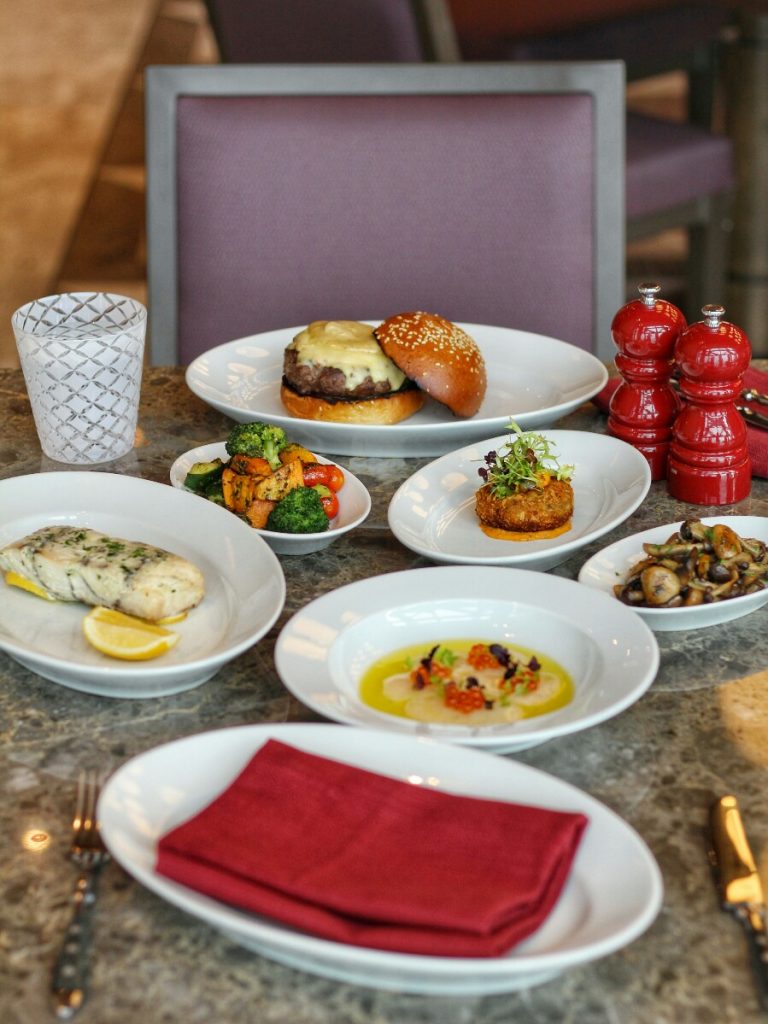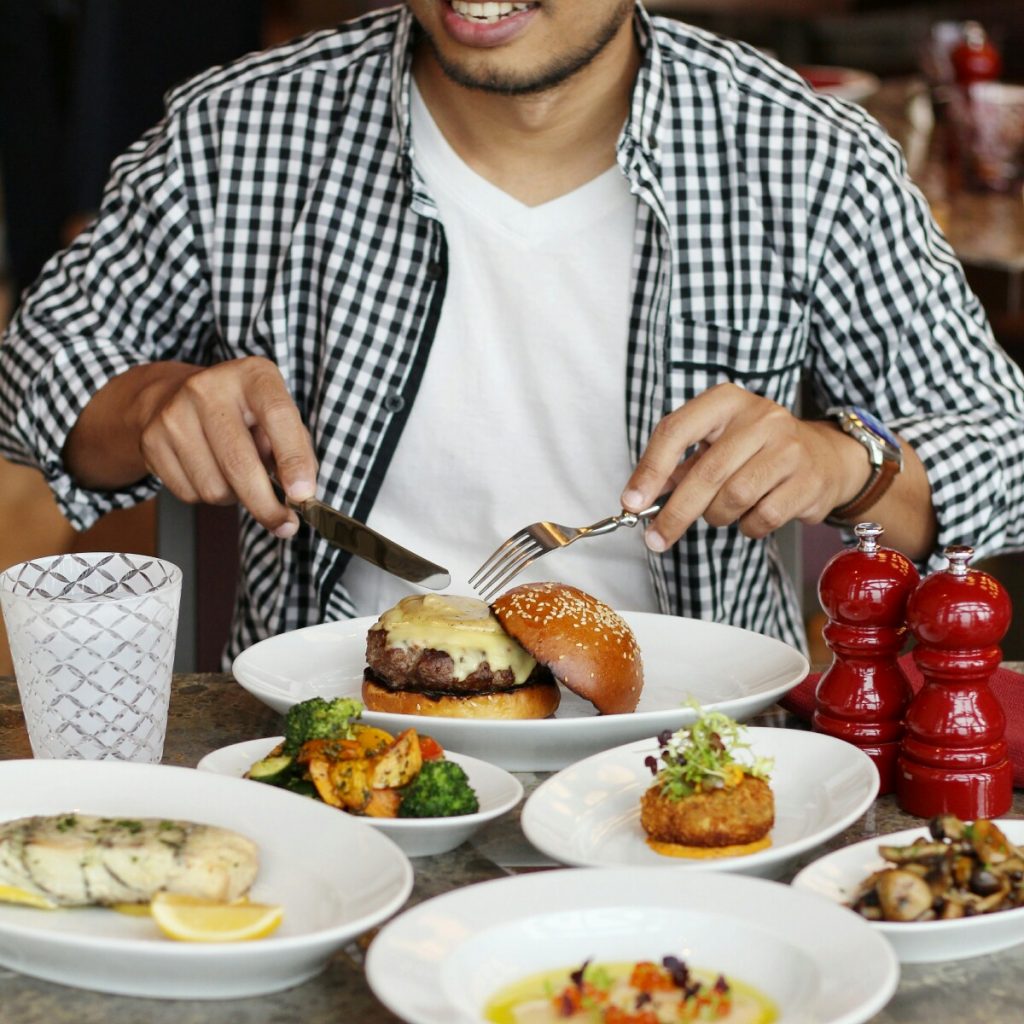 Mr. Stork
If you still need more adventure, try to sit back at Mr. Stork at Andaz Hotel. Mr. Stork is a lifestyle bar with a relaxed concept. Here you can enjoy views of Singapore from 39th floor from various angles, yes you can go arround Mr. Stork and enjoy every corner from the bar, smoking area, sight seeing city view to the Teepee Indian tribe's house which is very exclusive like in a high.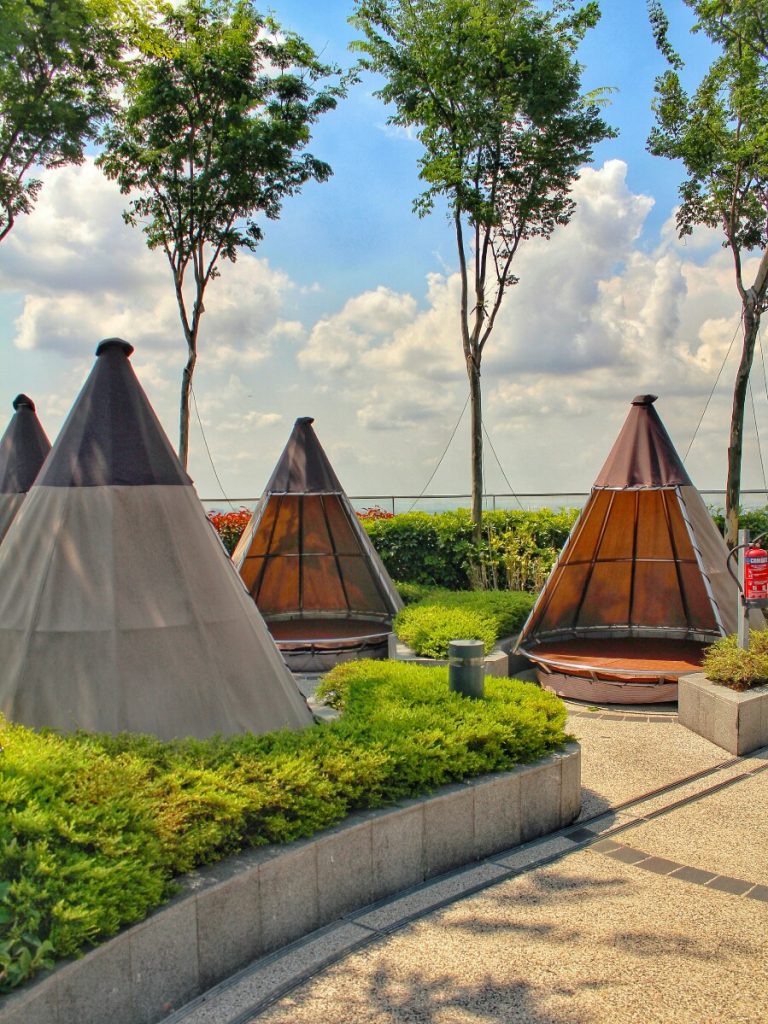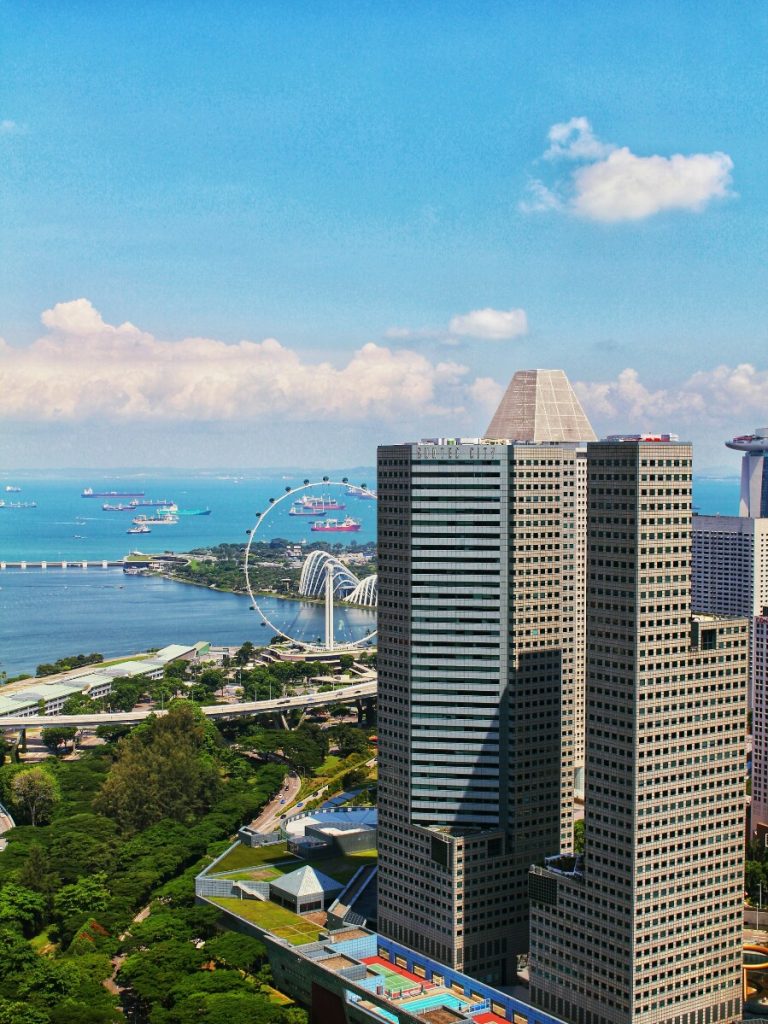 I am amazed by Andaz Hotels starting from the unique design of the building, the friendly service, the complete facilities and the diverse of the restaurants.
Of course I would recommend Andaz Hotel a Concept by Hyatt for those of you who want a lifestyle hotel in Singapore with all its facilities and strategic location. Sure you will have all the compliment of the memorable stay. Have a good vacation! See you in the next article with Jajan Beken!
Instagram @Andazsingapore