Last week I was invited to one of Indonesian Restaurant at Menteng Jakarta Pusat. The first impresion when I came here is the place looks elegance and gorgeous. The name is Aromanis Restaurant. 
Aromanis Restaurant has many room and spacious. Both first and second floor are designed with modern and classy.
Their service was really good as like as five star restaurant. They are talk active and know each menu so well. They know how to sell their products. And this is an important point for a restaurant to grow.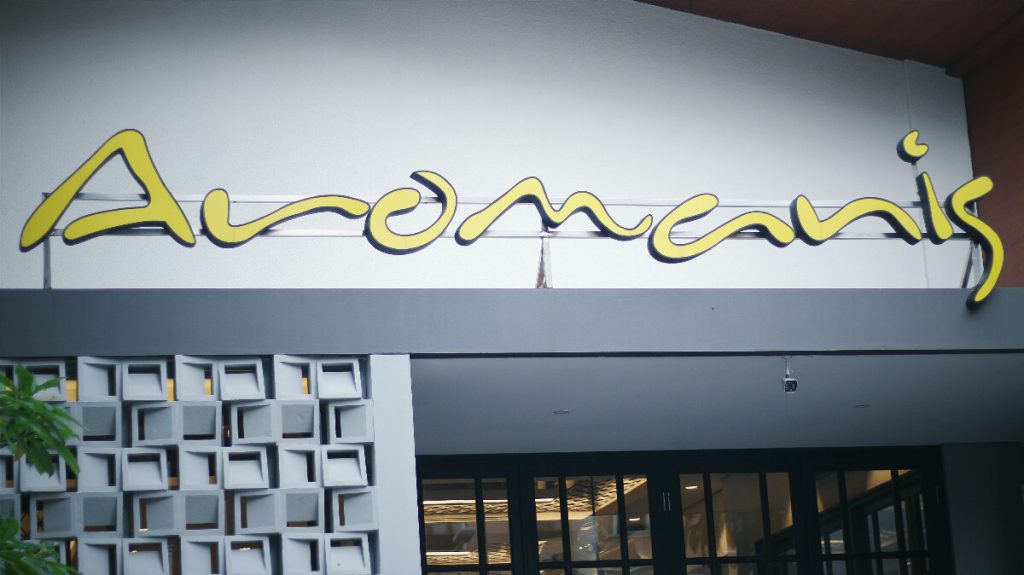 How To Get To Aromanis Restaurant?
Aromanis Restaurant located at Jalan Johar No.1 Menteng Jakarta Pusat near to Aljazeera Restaurant and Rendezvous Restaurant. But if you take commuter line you can stop at Gondangdia Station, you just need walking because Aromanis Restaurant is really near.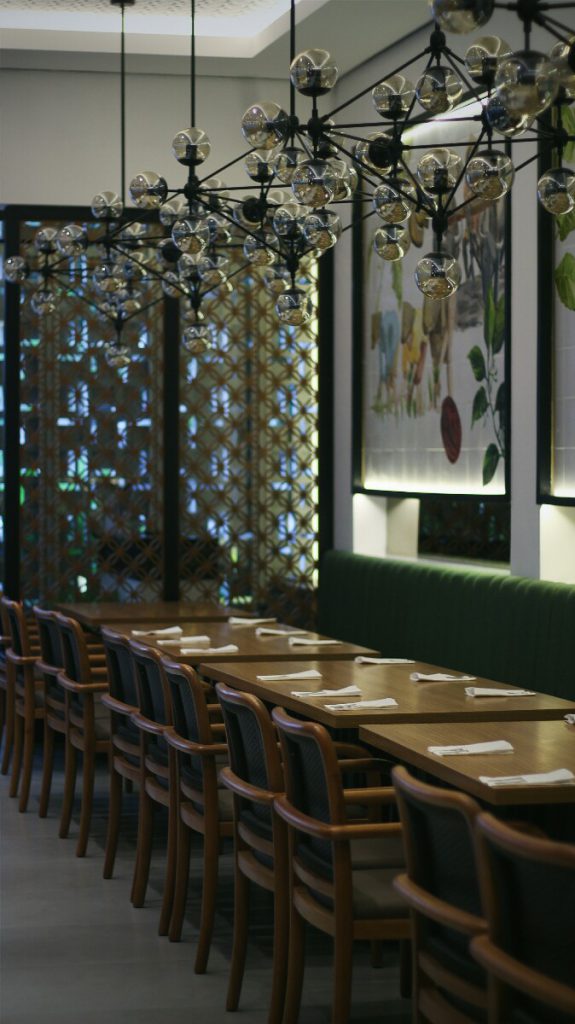 Moreover, the place was pretty looks, elegance and classy, this image will bring Indonesian Food restaurant to the next level so it would be recommended for chilling place for youngster, not only a family 🙂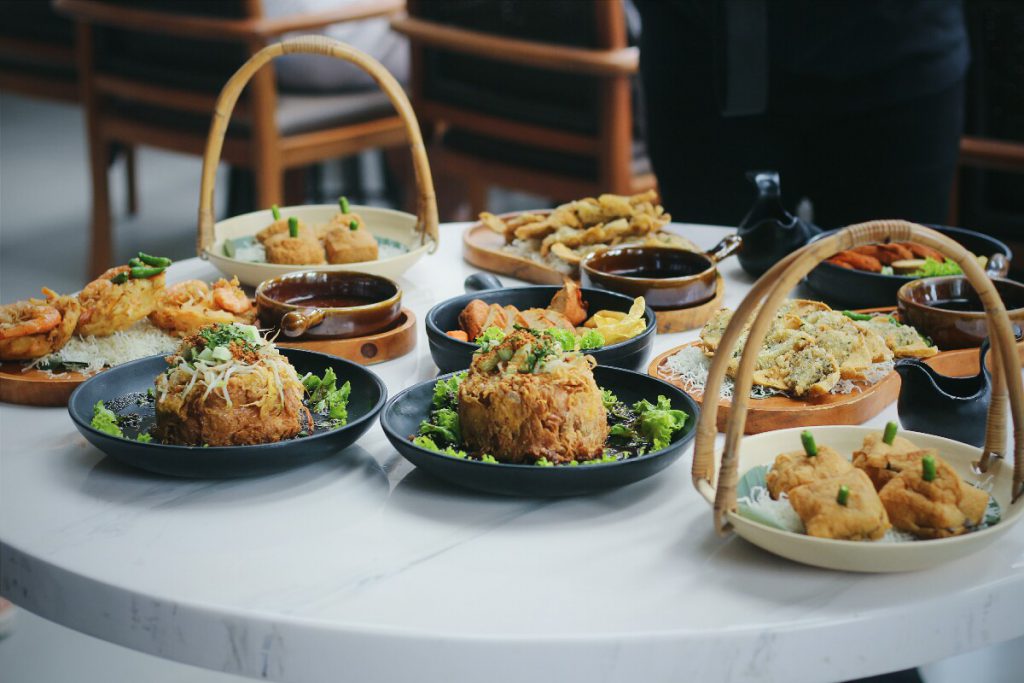 Serves Indonesian Food, but it doesn't mean your restaurant looks old. Aromanis Restaurant designed with modern touch not only an ethnic theme like we found in common place. Here you can watch my youtube teaser video for 7 Must Try Menu At Aromanis Restaurant.
https://www.youtube.com/watch?v=eny-kjKoHQI
Now we talk about the food. I feel so lucky to have a chance for trying some menu at Aromanis Restaurant. Ready for drooling? Let's check the menu guys!
1. Tofu Selection
The first tofu menu that I've tried is is Tahu Telor from Surabaya. The presentation looks unique and appetite. The whole menu covered with fried egg layer with lovely bean sprout on top.
The texture was crispy and the taste was savory and delightful. The sauce was totally insane! Beautiful combination! I love this menu so much!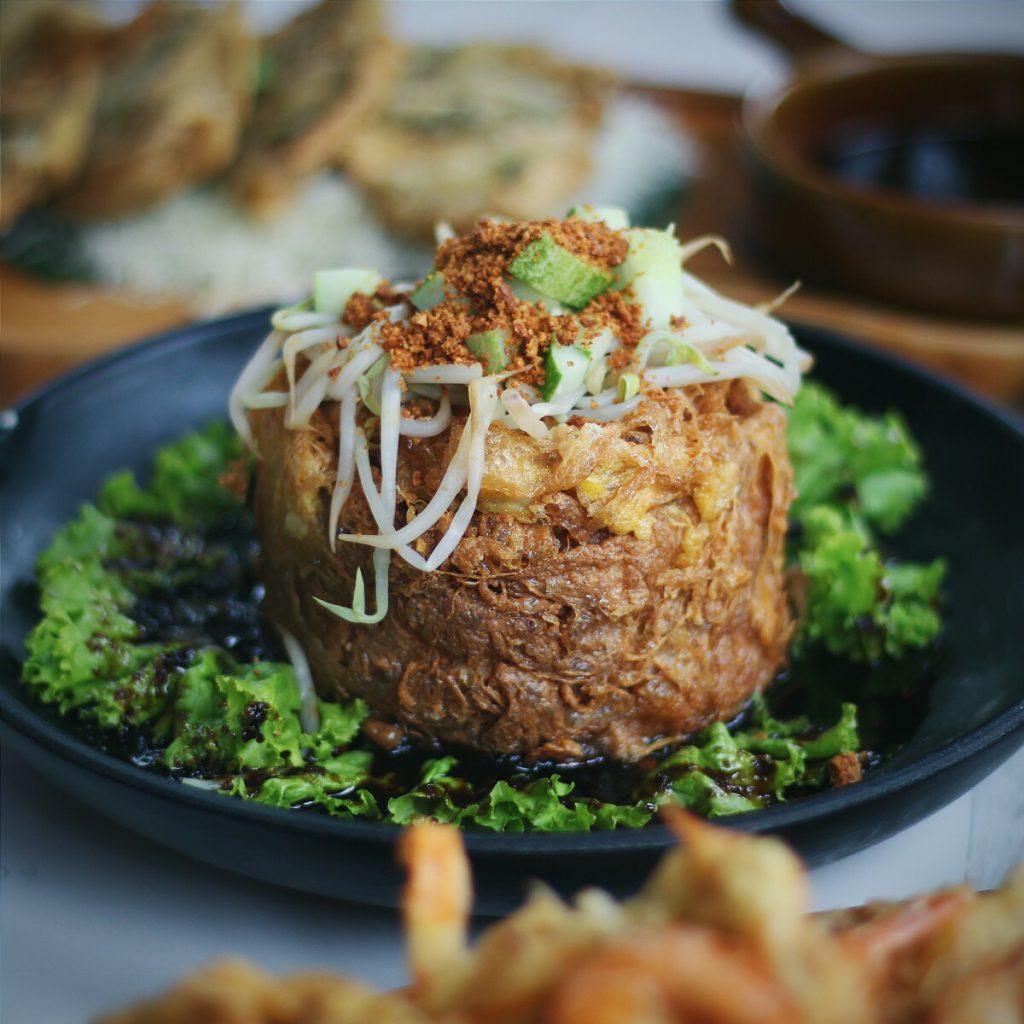 Next is Tahu Petis Semarang, a single bite fried tofu with a hint of petis sauce. Need more hot? A green chili served for you.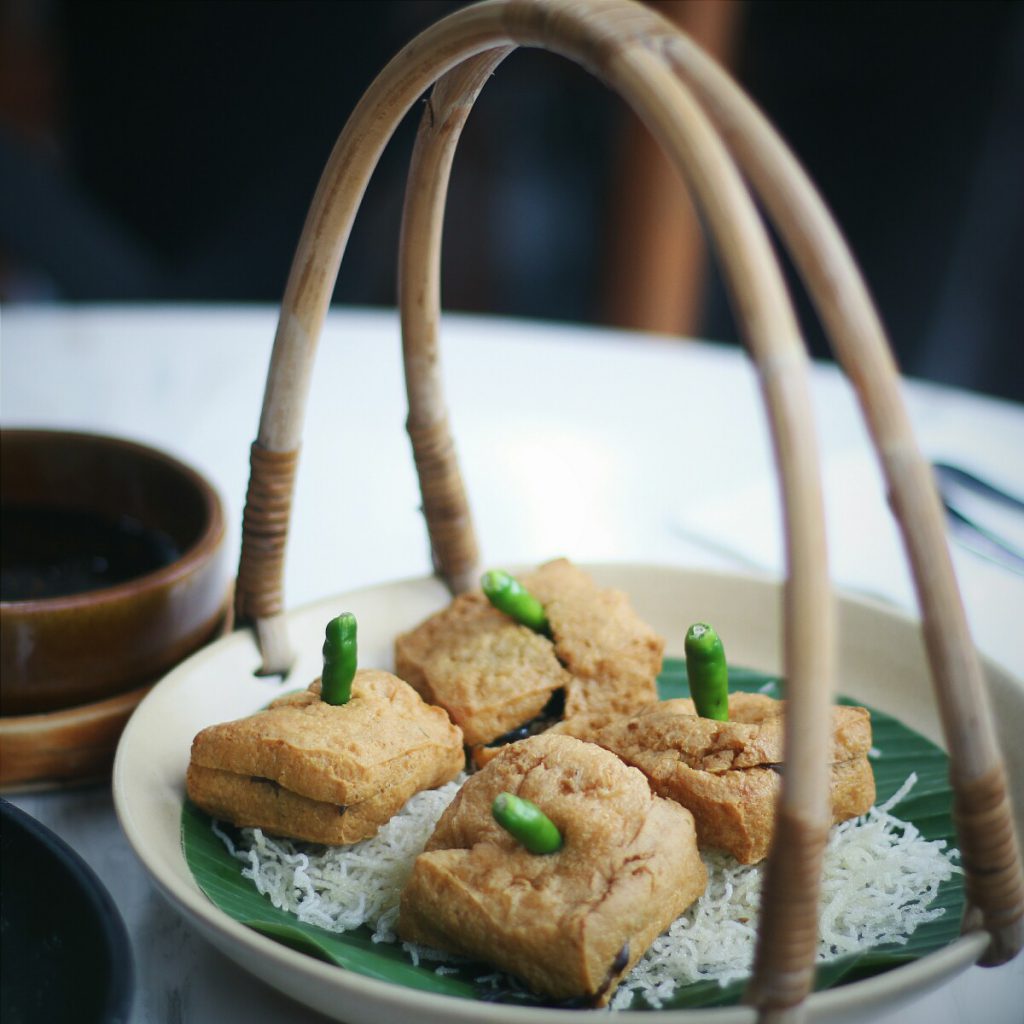 Another tofu is Tahu Pletok which is a creation of batagor. Deep fried tofu with siomay filling. Served with delicious sauce and this is really good when eat together.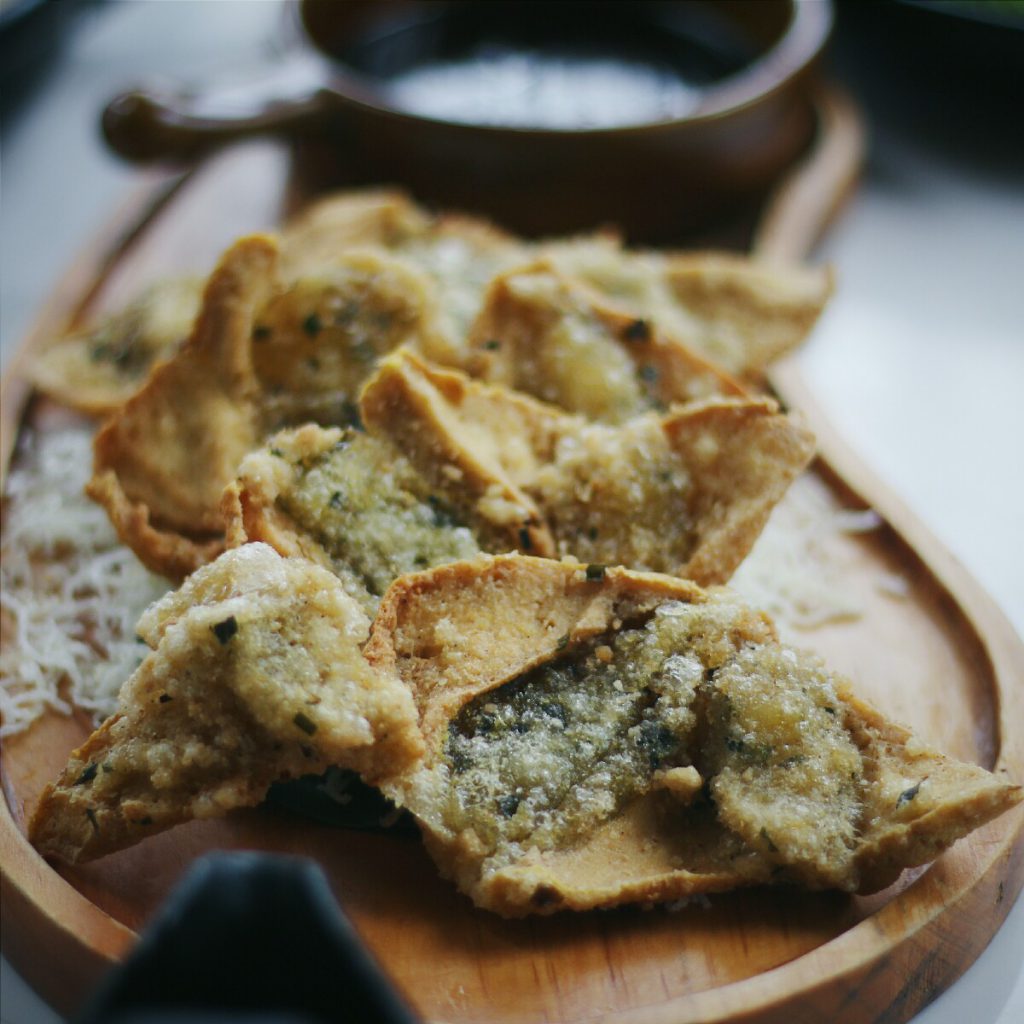 The last is Oncom Merah Bakar. I love this oncom, it was not too salty and covered with dabu-dabu sambal and it was tasty!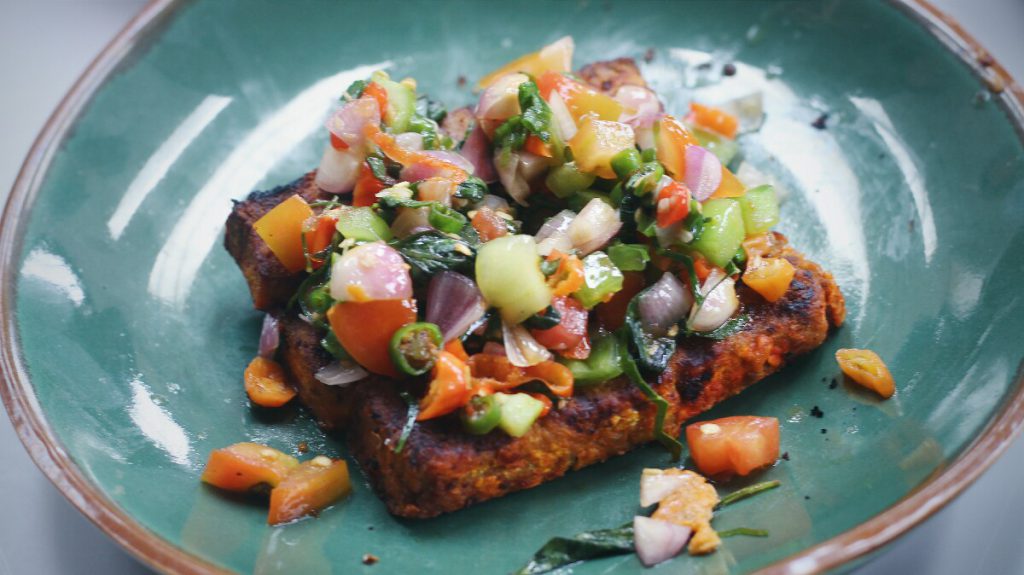 2. Asem-Asem Koyor (IDR 90K)
This menu remind me with Garang Asem but this menu using diced beef. The soup was really awesome even though not too sour as like as garang asem.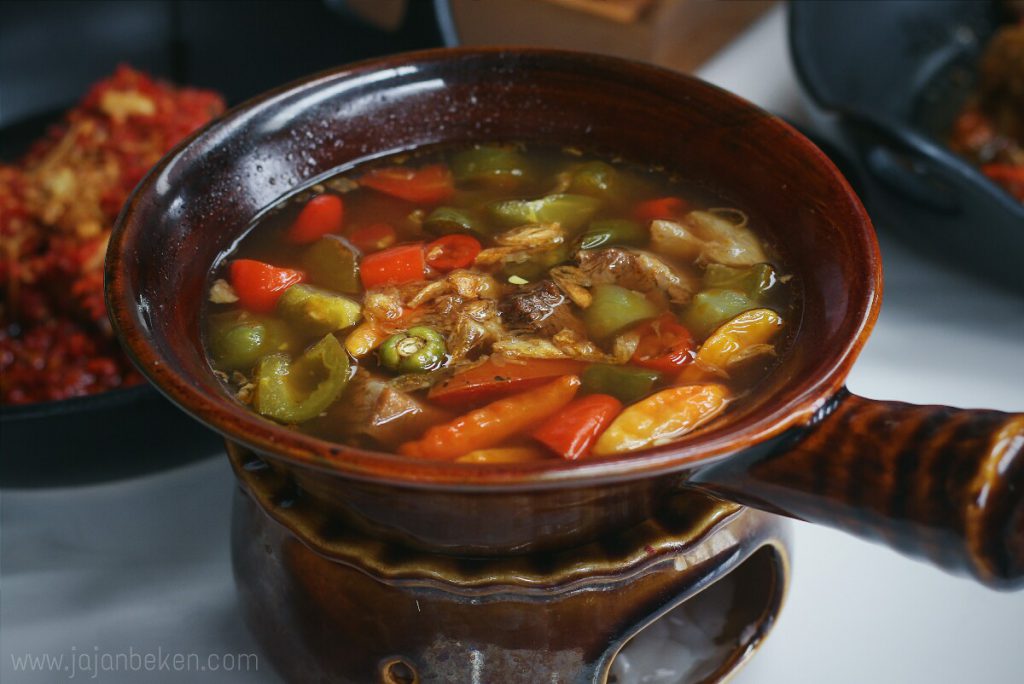 Look at the red-green-orange chili, feels really tasty when est with the beef. This menu make me addictive!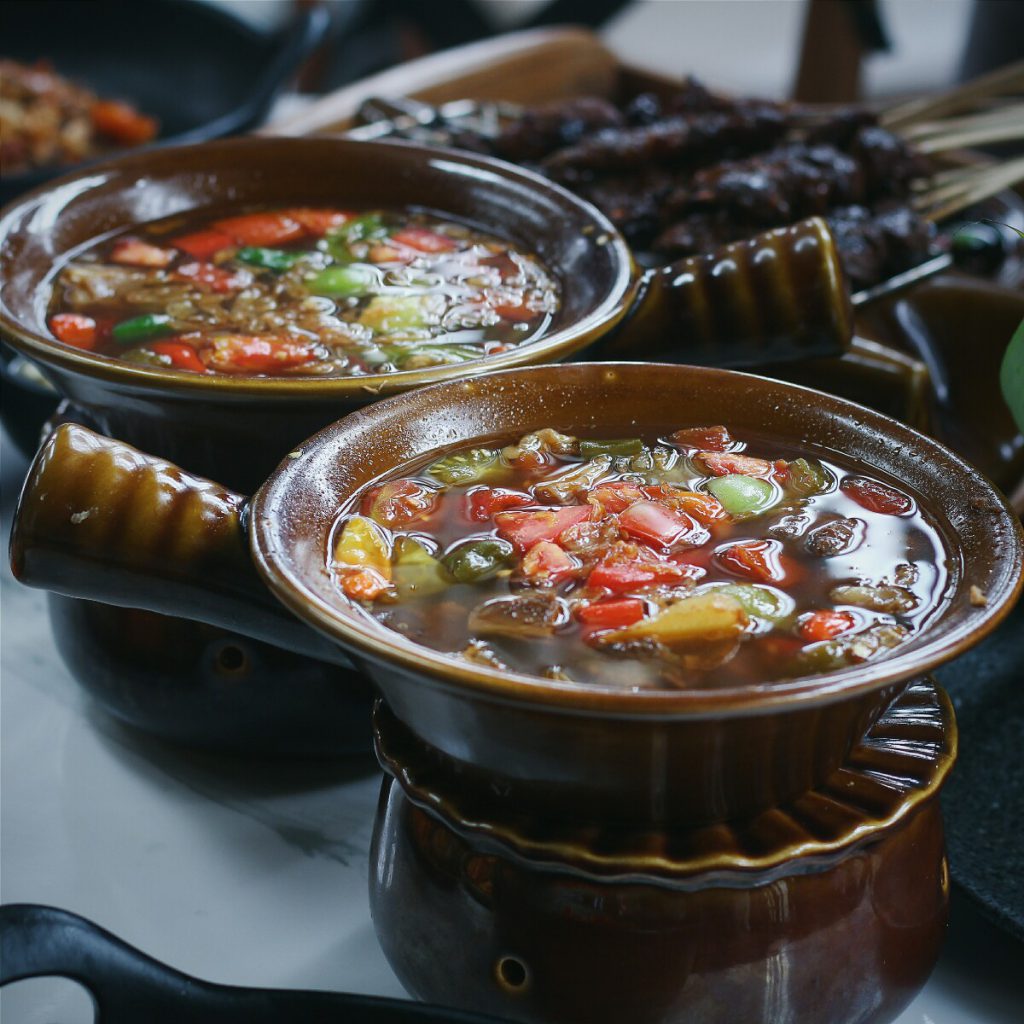 3. Gurame Sambal Kecombrang (IDR 120K)
The gurame was quite big and covered with sambal kecombrang. Brilliant idea to use this kind of sambal, I mean we are usually find sambal matah or dabu-dabu. But sambal kecombrang also suite and deligthful when pairing with gurame.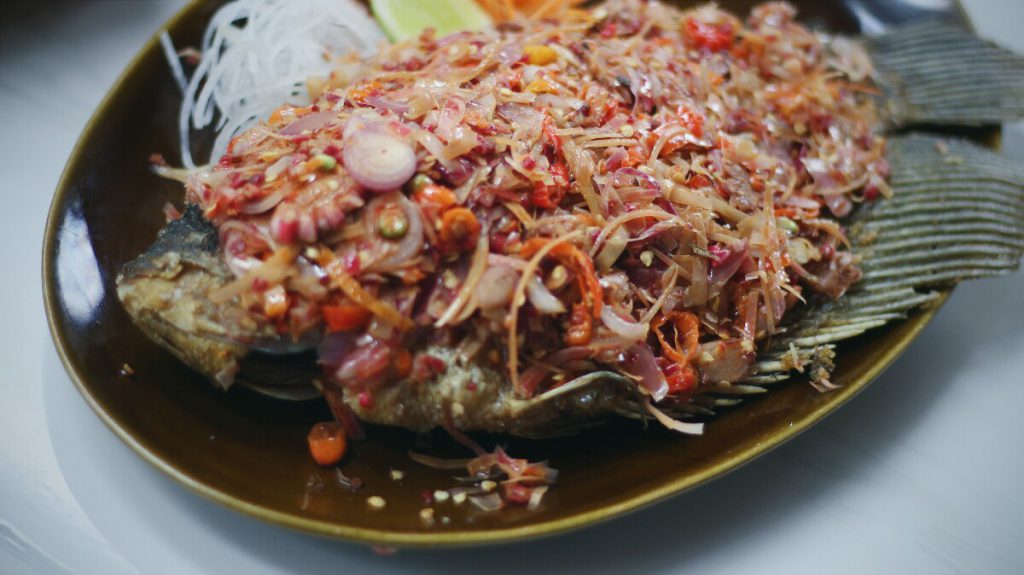 4. Sate Kambing (IDR 70K)
From its appearance its look like another satay in common. But after I try it, than I was surprised, the meat was really really tender and no animalic aroma. It's really different from satay in common. I recommended this menu to you guys.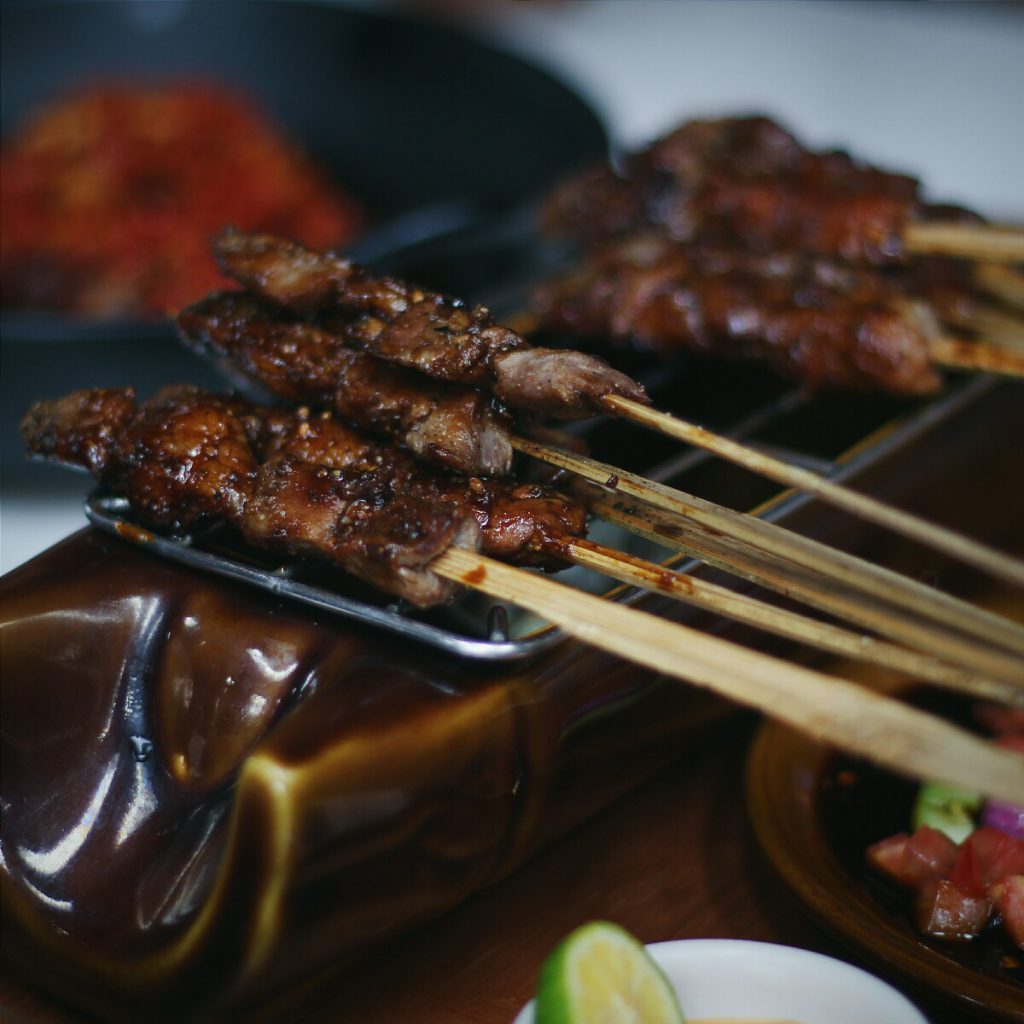 5. Nasi Ijo Royo-Royo (IDR 50K)
Now we get into rice menu, we have Nasi Ijo Royo-Royo with cone-shaped. This menu is complete because there are cassava leaves, stir-fry squid and fried chicken. The green rice is very tasty and aromatic.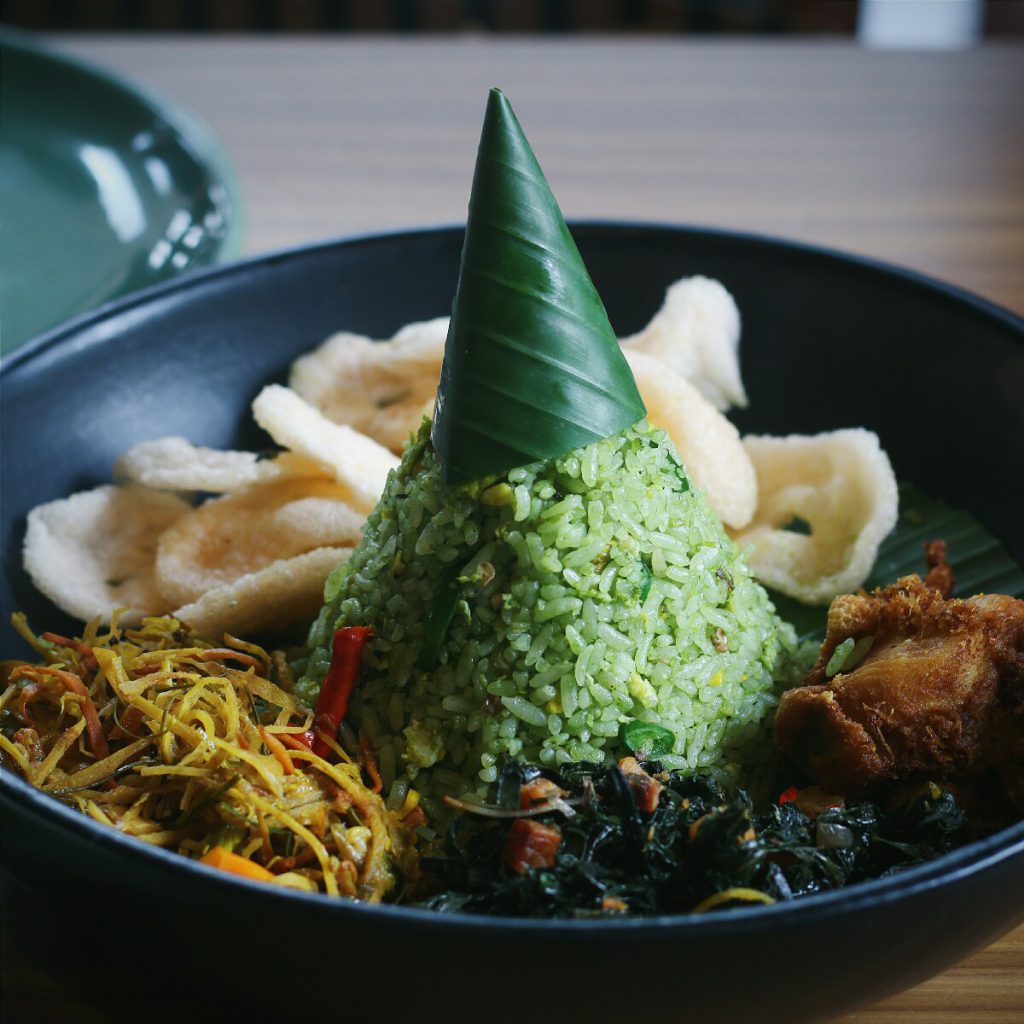 6. Pisang Goreng Aromanis (IDR 30K)
A crispy fried banana but tender and sweet. Love every bite this pisang goreng not to mention when we eat together with harum manis.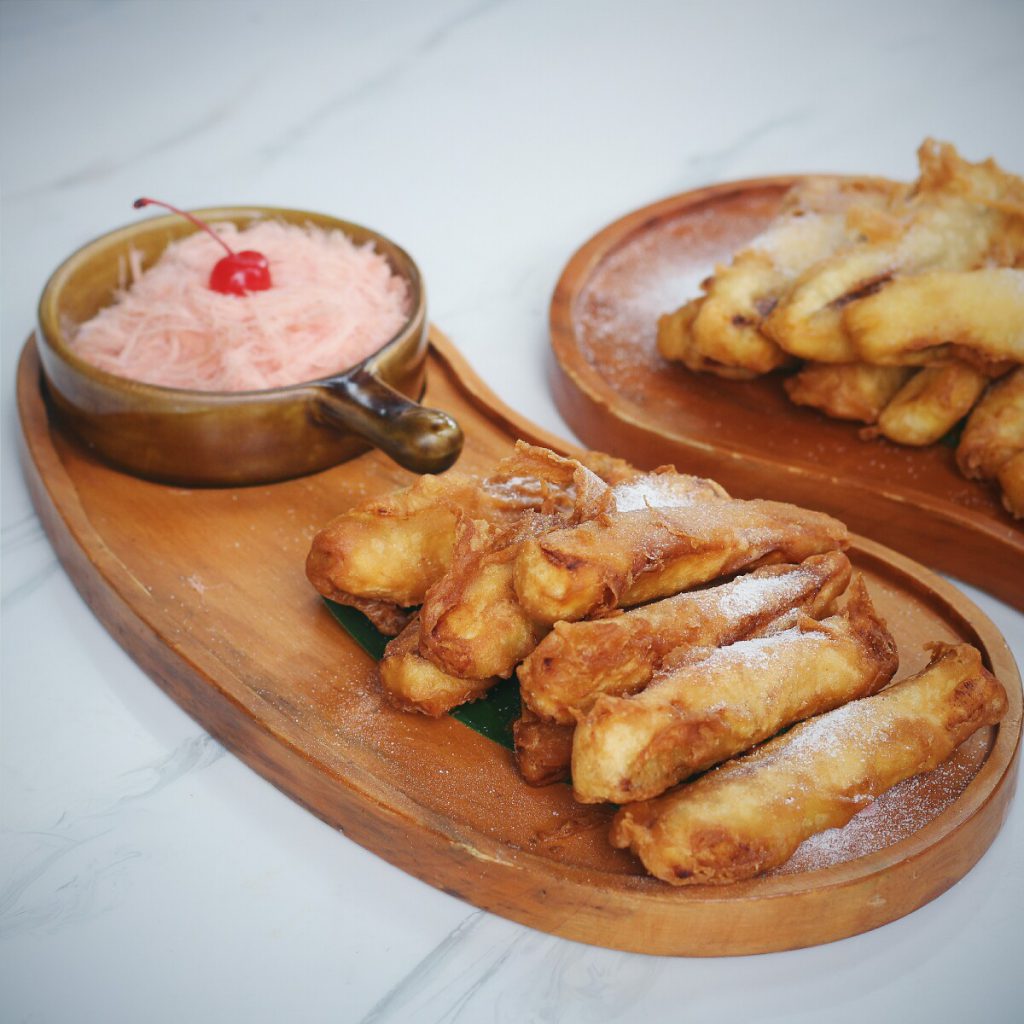 7. Es Kopyor Siwalan (IDR 58K)
One of the most dessert that I like at Aromanis is Es Kopyor Siwalan because this kopyor using a very special ingredents. This es kopyor consists of palm fruit (lontar) this is really rare for a restaurant menu. Howw about the taste? It was really refreshing, strong coconut aroma impression but the sweetness level was not too over for me.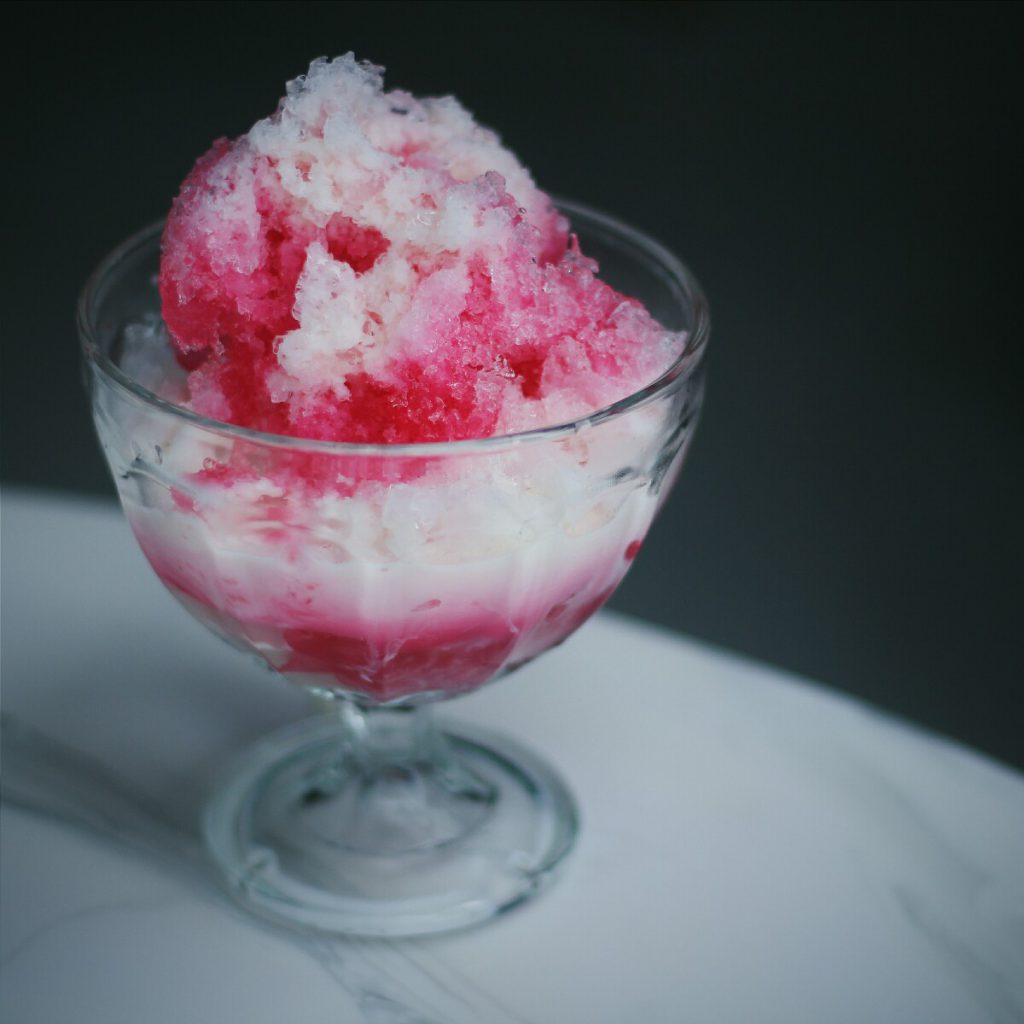 That was 7 menu that I have tried. But Beken made the title of "7 Must Try Menu  At Aromanis Restaurant" doesn't mean all 7 menu above are the most delicate menu, but you must try another menu that really appetite in the appearance and also the taste.
Another menu at Aromanis Restaurant that I would love to introduce to you guys are… Eye drooling!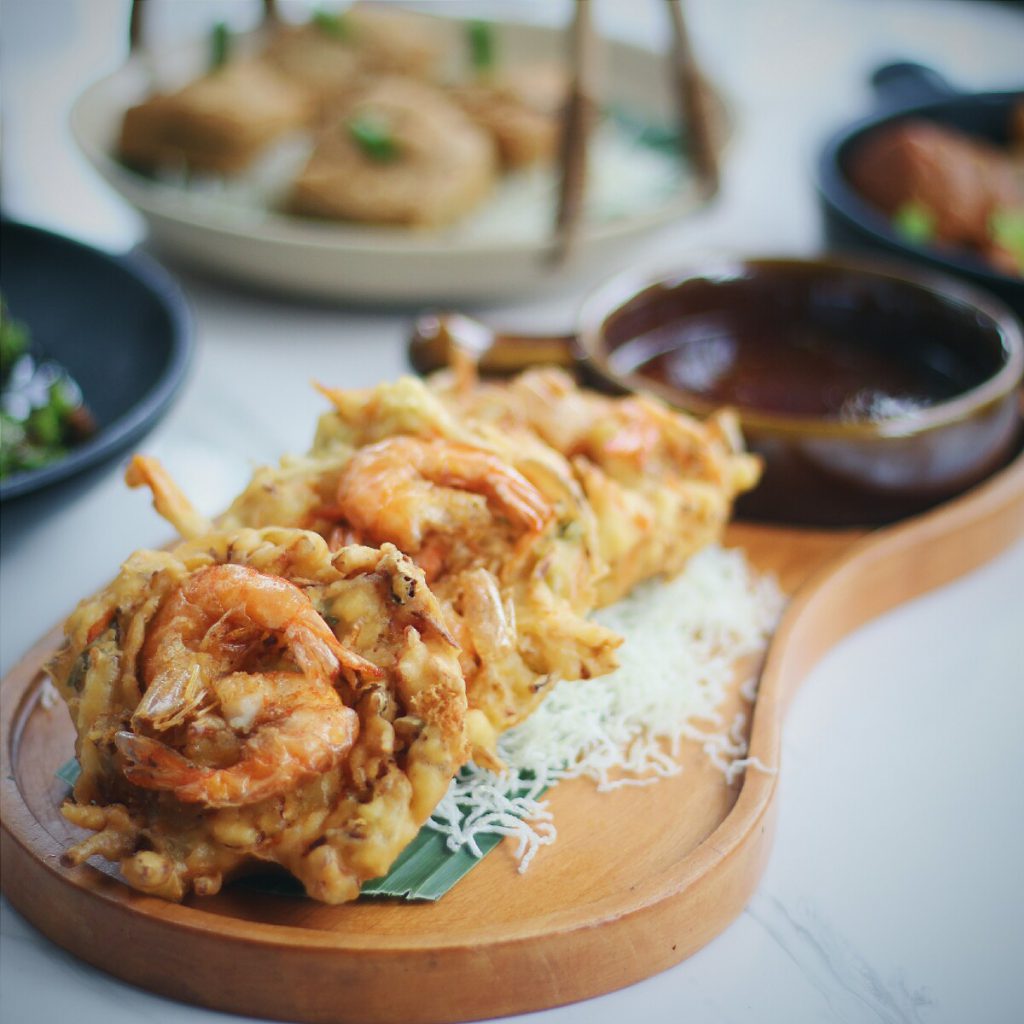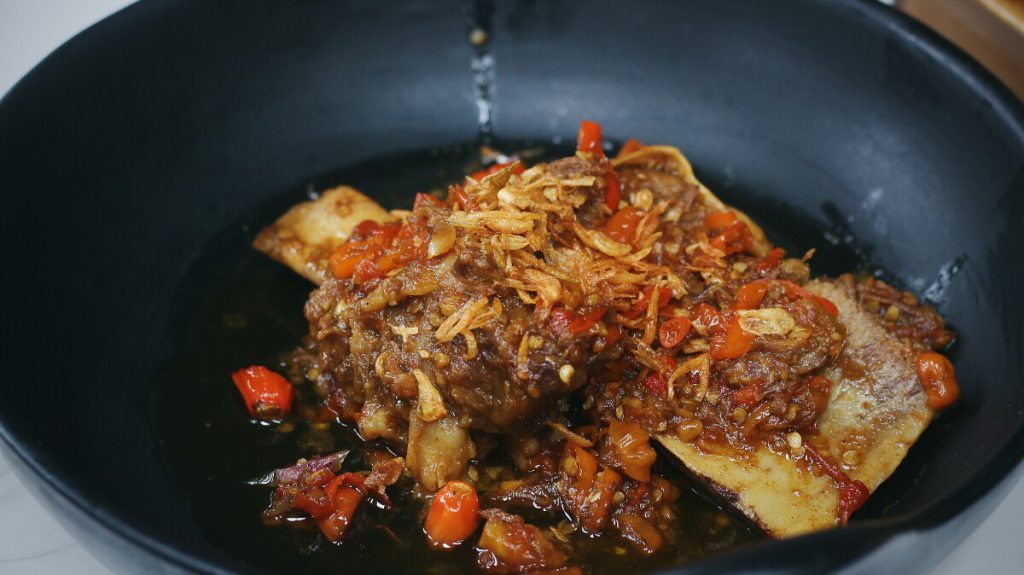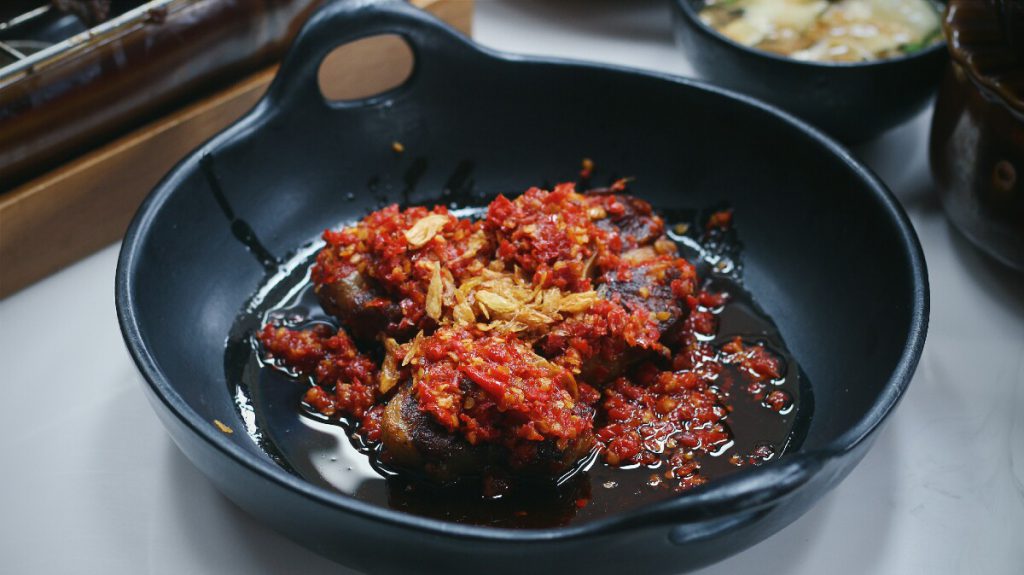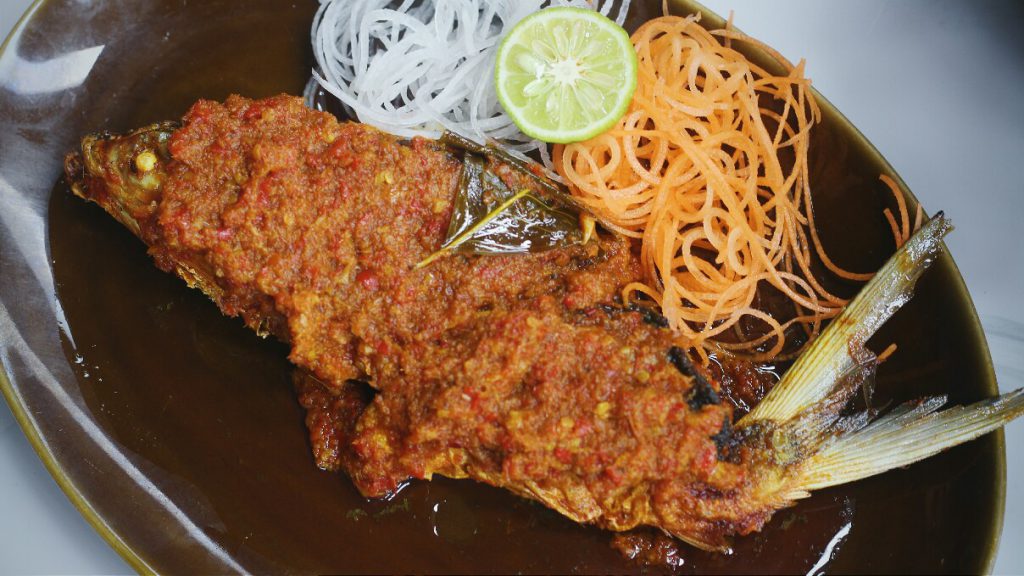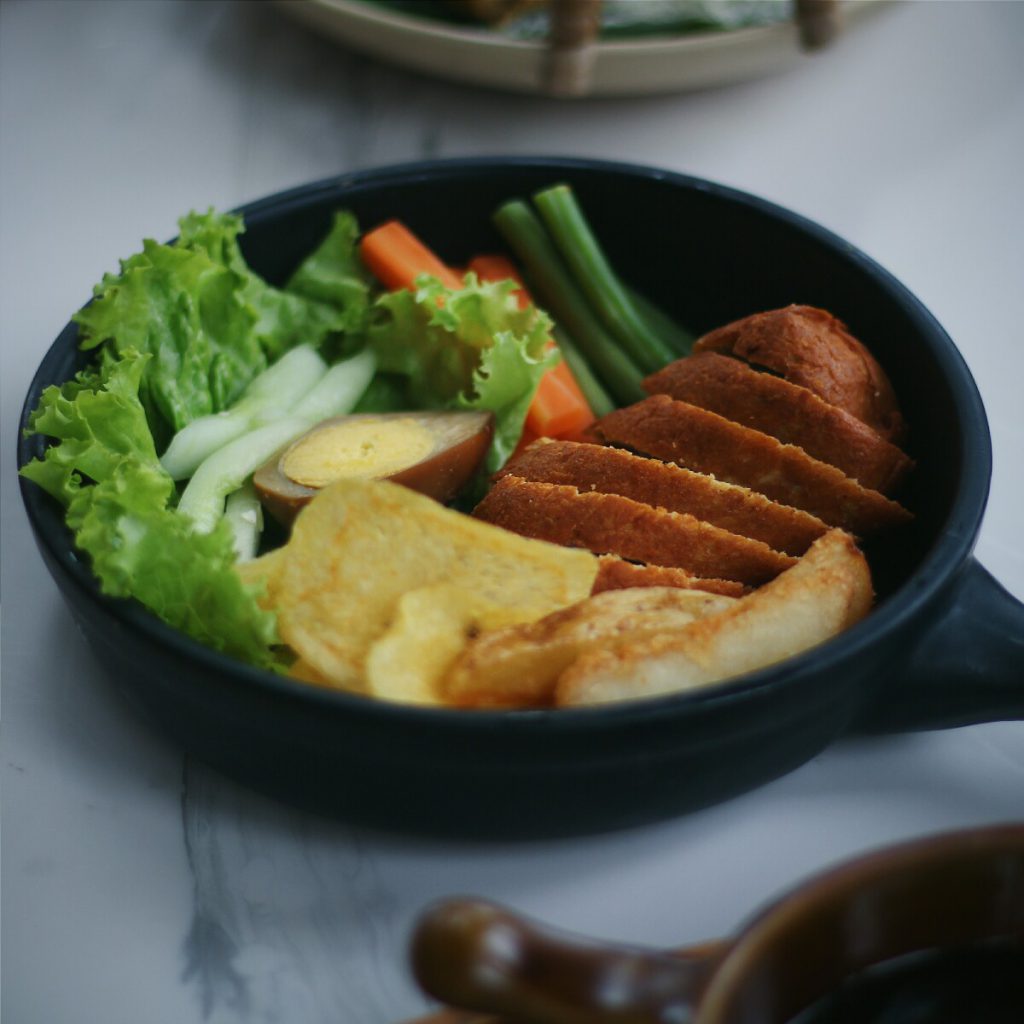 That was my culinary tasting at Aromanis Restaurant Menteng Jakarta. I really appreciate to the chef that already created all gorgeous and delightful menus, both presentation and taste are totally outstanding!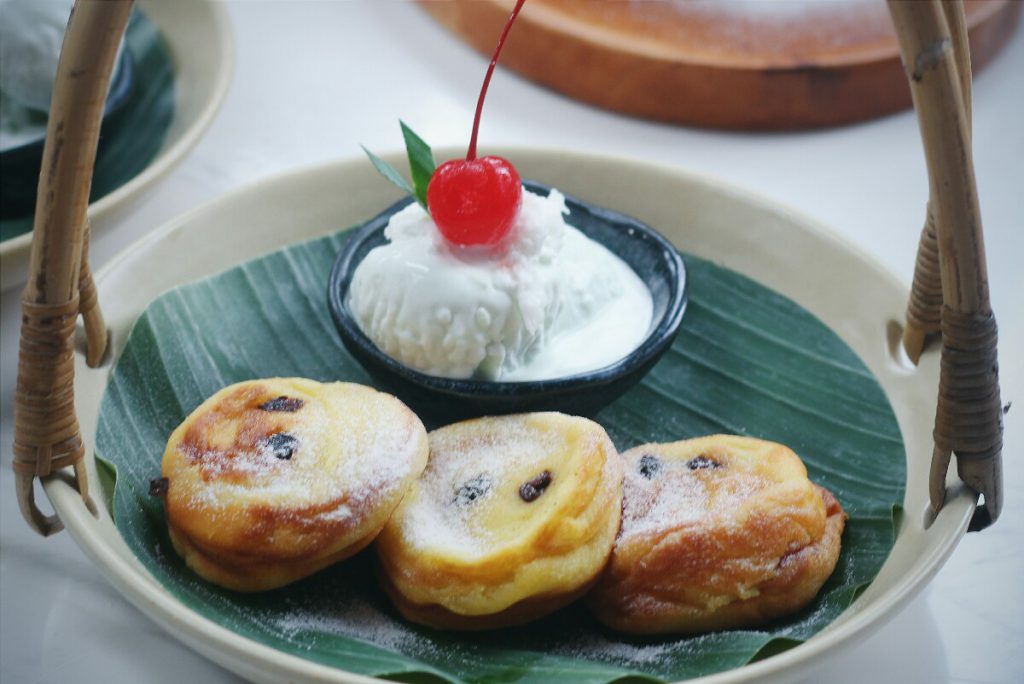 Overall I really like tahu telor, nasi ijo royo-royo, asem-asem koyor, sate kambing and gurame sambal kecombrang.
https://www.youtube.com/watch?v=eny-kjKoHQI
RATING
Ambience : Excellent
Taste : Excellent
Service : Good
Price :  Average
FACILITIES
Wifi : Yes
Plug : Yes
Dine in : Yes
Outdoor : No
Sanitary Room : Yes
CONTACT
Address :
Jl. Johar No.1, Gondangdia, Menteng, Kota Jakarta Pusat, DKI Jakarta 10350
Instagram : @aromanis.id

INFORMATION
Open hour : 8AM – 11PM
Price : Average 250K 
for two people (approx.)