Warung laper is a restaurant that provides a wide variety of tasty homemade dishes with affordable prices. Other than that Warung Laper presents a complete set menu including appetizer, main course and desserts with the "Warung Style" presentation. This restaurant has been open since June 2016 in Citra Garden 5 area, Ruko Golden Palm Jakarta Barat.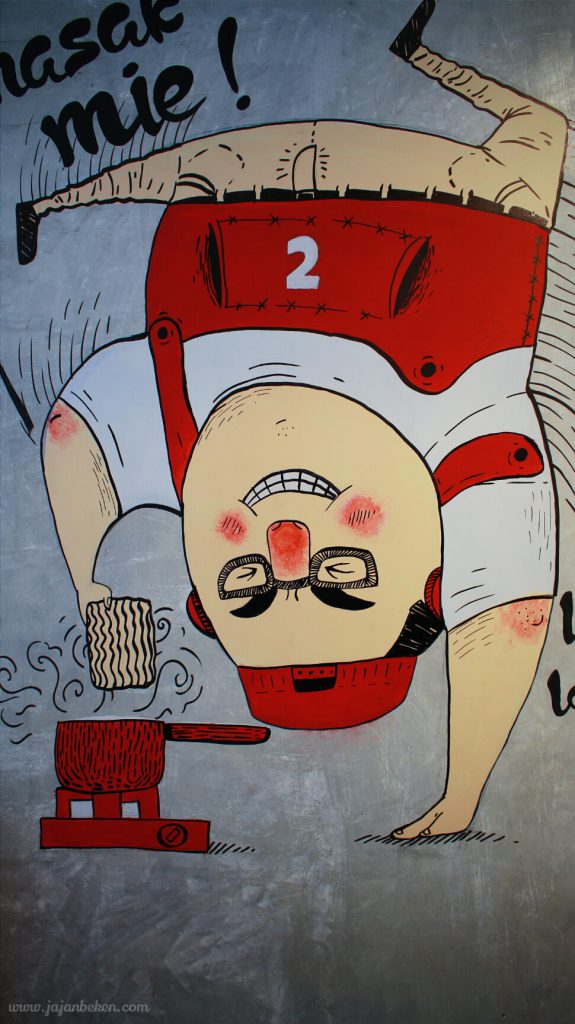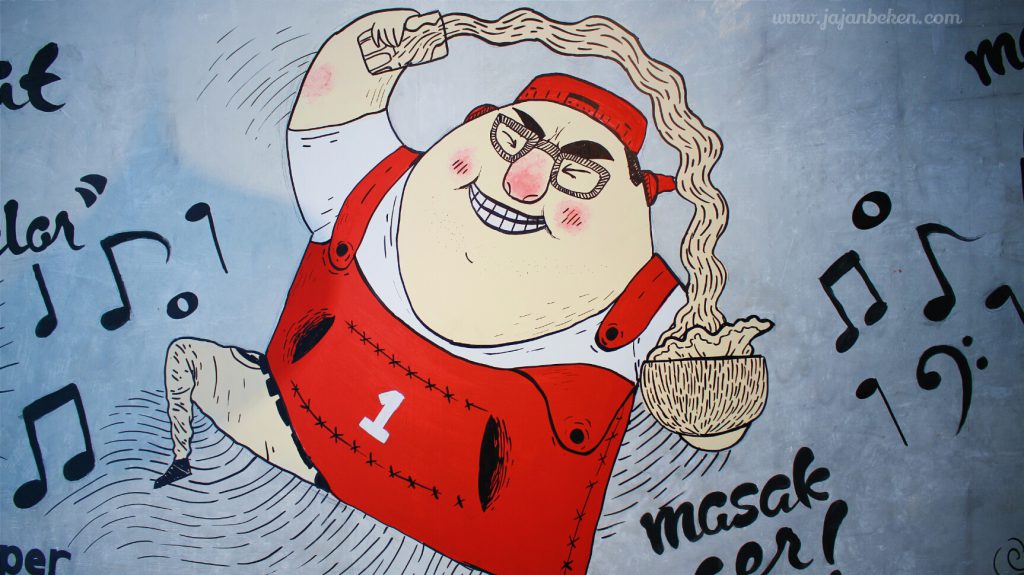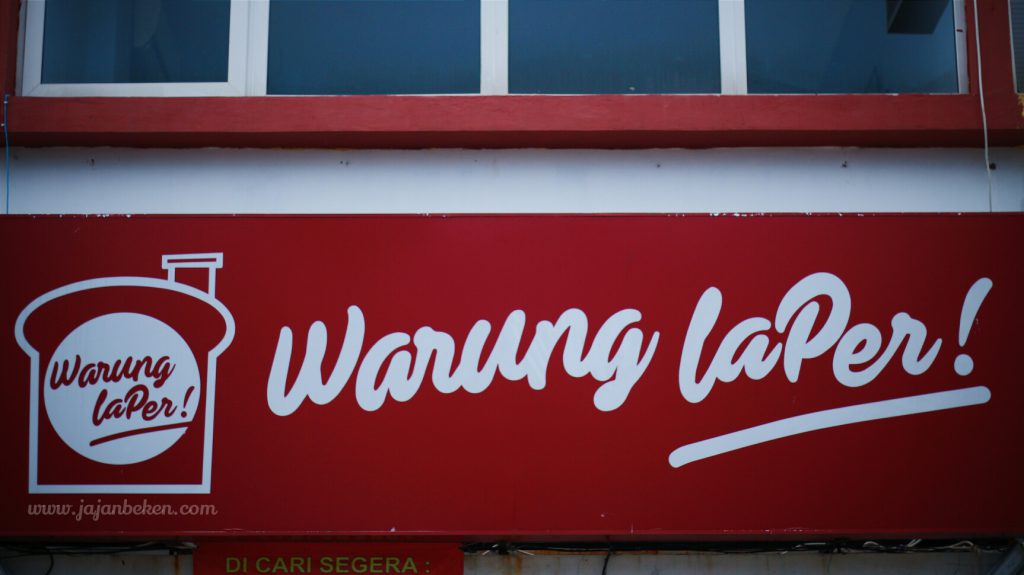 Where I Can Find Warung Laper?
If you want to get there the easiest thing to do is find the location is via maps like i did because this is my first time visit this area. But if you still trouble, the location of this restaurant close to Dian Kasih School. Moreover this restaurant can easily find after you see the "Security Pos" with eye catchy painting that describe here it is the Warung Laper location. So anyone who passes will definitely see because the pictures and writings were very cheerful.

Amenities Of Warung Laper
Consists of two levels makes this restaurant more show its existence with the quality and quantity that is given. In the restaurant there is a LCD that displays music video to accompany you during the time being here. I bet you'll like this because not only that but there is a strong wifi connection and plugs on each side and every floor. This will make you comfortable to do some homework, an assignment, download or just streaming.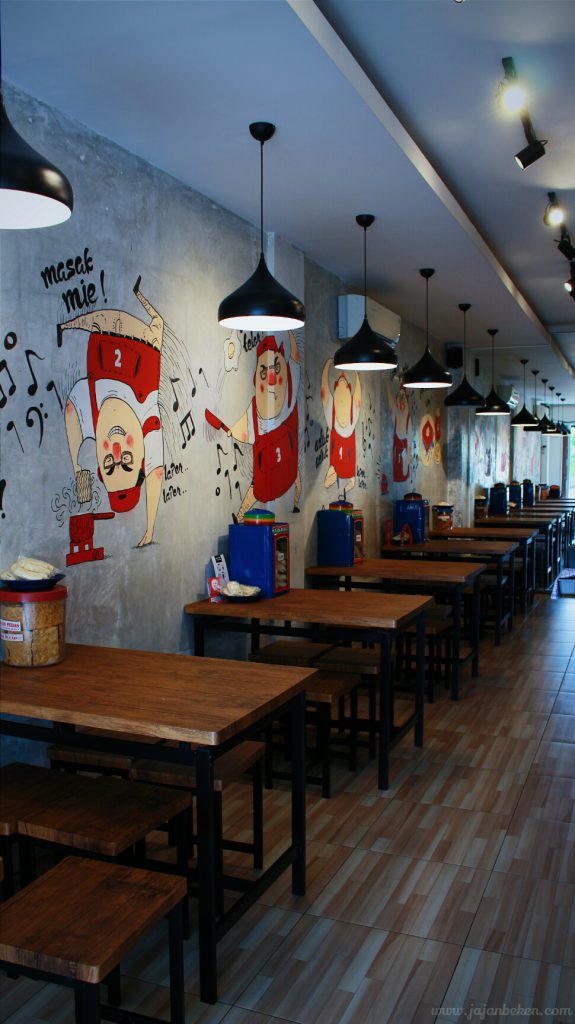 Funny Pictures On The Wall
From the beginning of our story I'm sure your eyes are always fixed on the stocky man funny pictures which depicted a full-on wall. Same as me, when I headed to the restaurant is clearly visible the directions contained on a building. And the same when I entered into of this restaurant my eyes focused on the wall that contains the full image that describes this restaurant ambiance is very cheerful.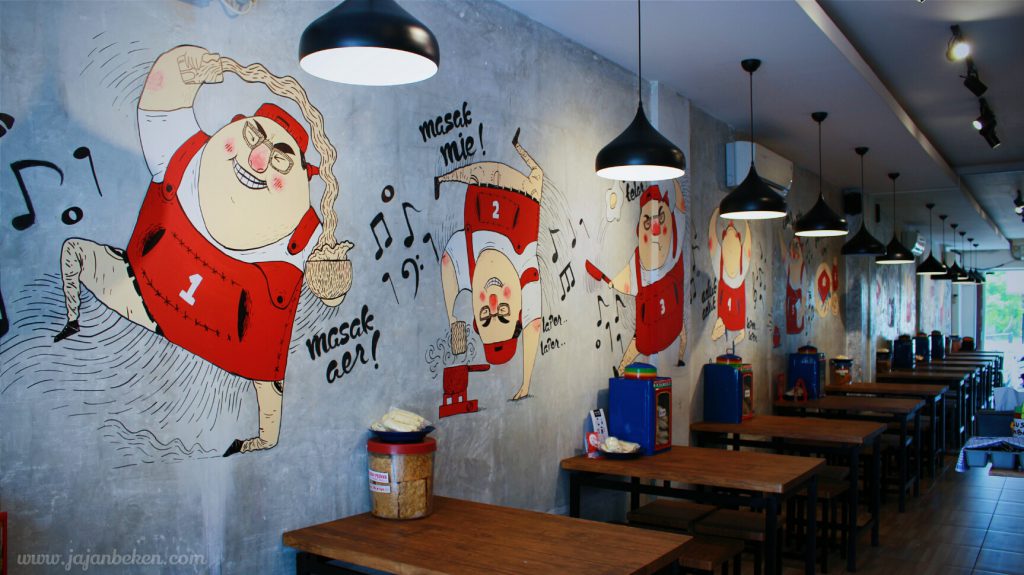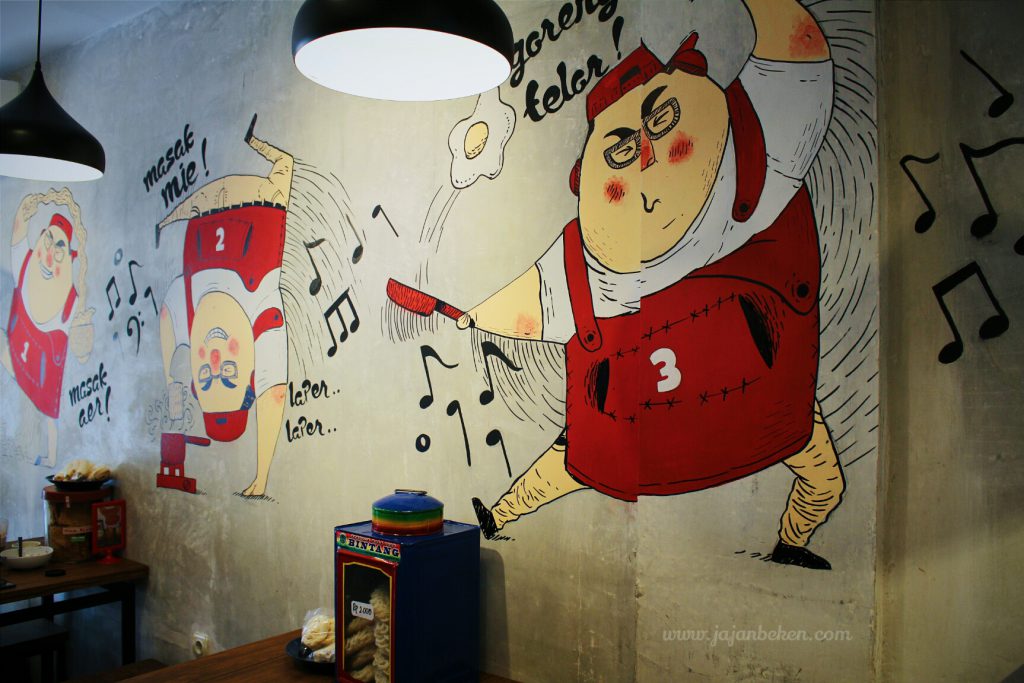 Not distinguish in any room, funny pictures not only on the first floor but on the second floor there is also a funny picture. On the second floor is quite different they are just displaying the painting with neat arrangement of photo frames. They said this floor is not complete yet. If you visited this restaurant with a young child they will surely like and make them feel like home.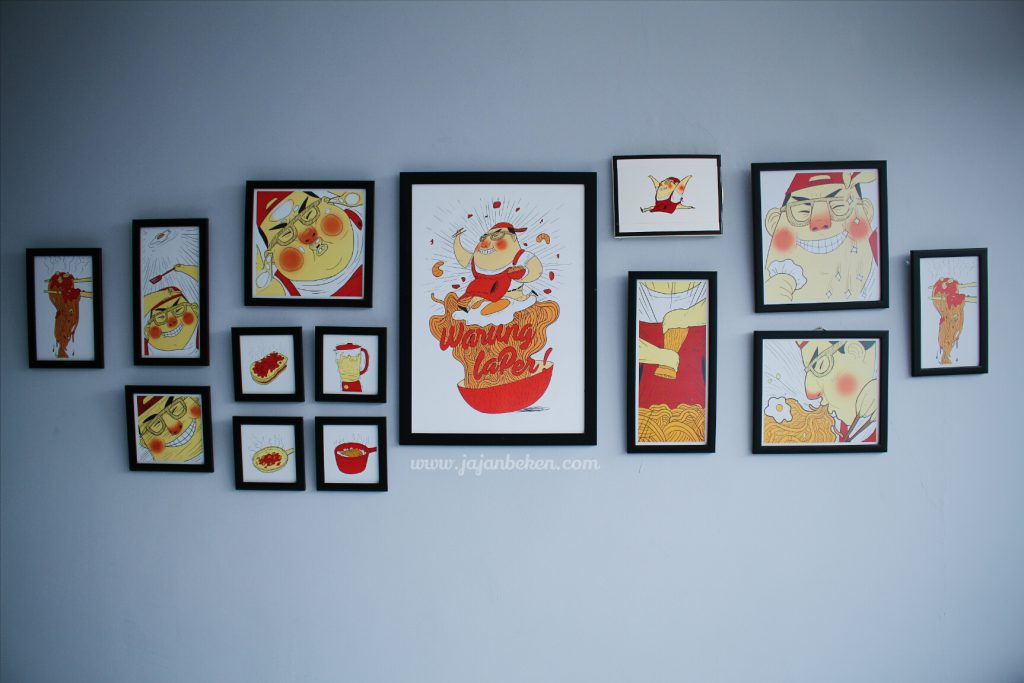 Open Concept Kitchen
One of the innovations of Warung Laper are using open kitchen concept, and this can serve as the main focal point of this restaurant beside a funny picture. Talking about open kitchen it is always interesting and has become an attraction, especially on honesty in the cooking process of a restaurant.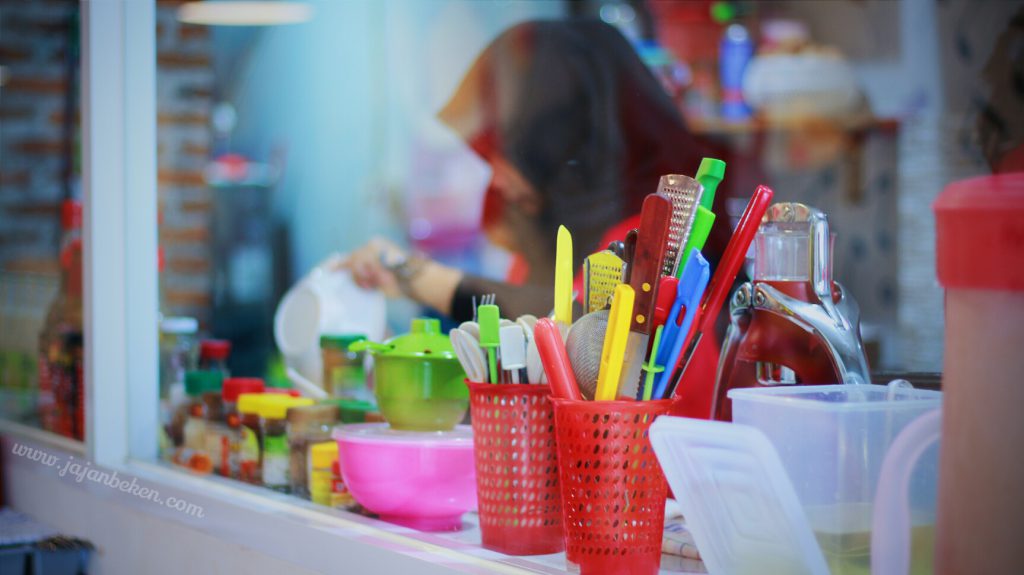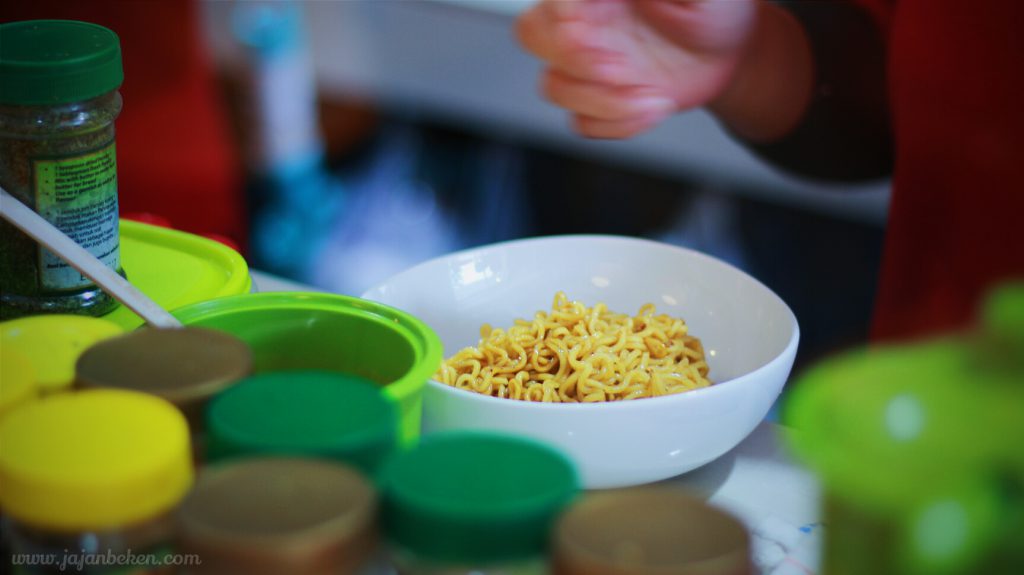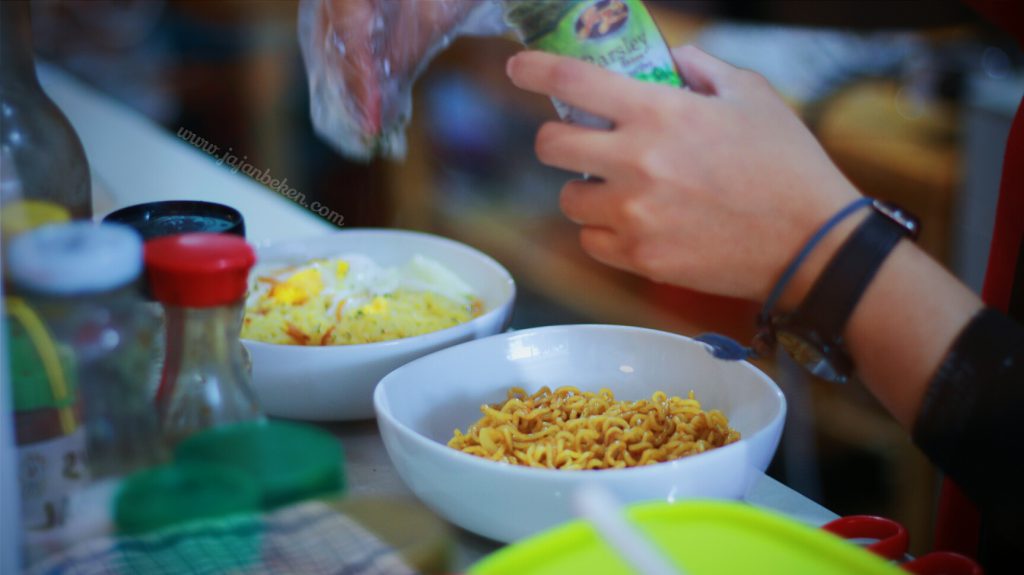 One thing that i've seen they use premium ingredients so that is why they have pleasurable menus!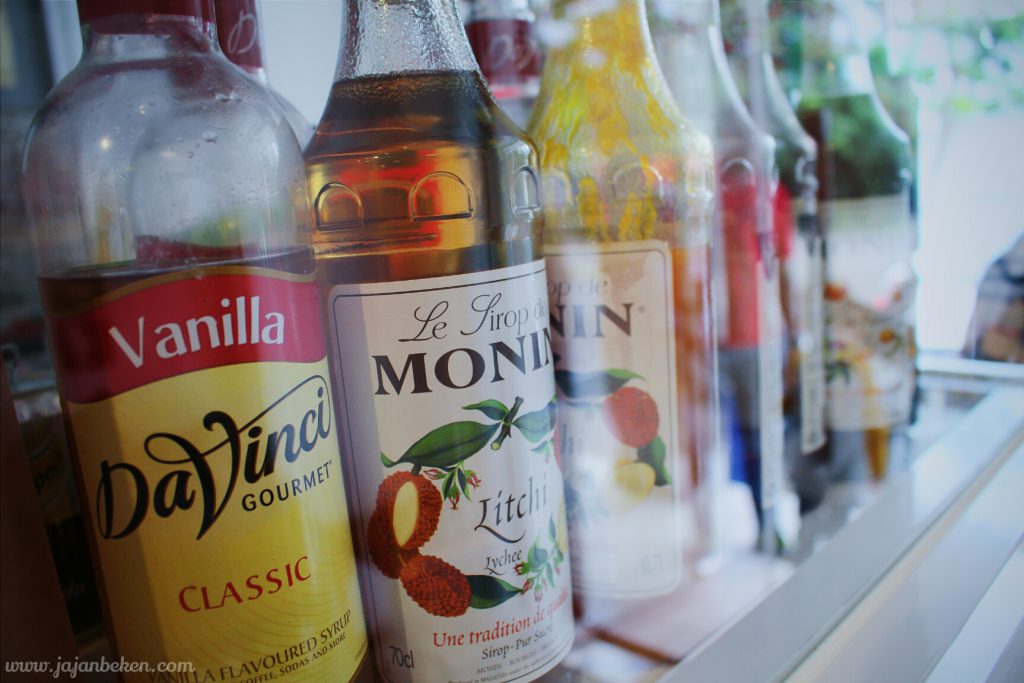 After talking a lot about ambiance and facilities this restaurant now the time we move on to the topic of food and beverages. All the food cooked at this restaurant is using quality materials and halal. Just scroll guys!
Butter French Fries (IDR 25K)
French fries are served hot, either soft or crispy, usually you eat french fries using sauce ketchup, here they will give you different things by giving butter sauce.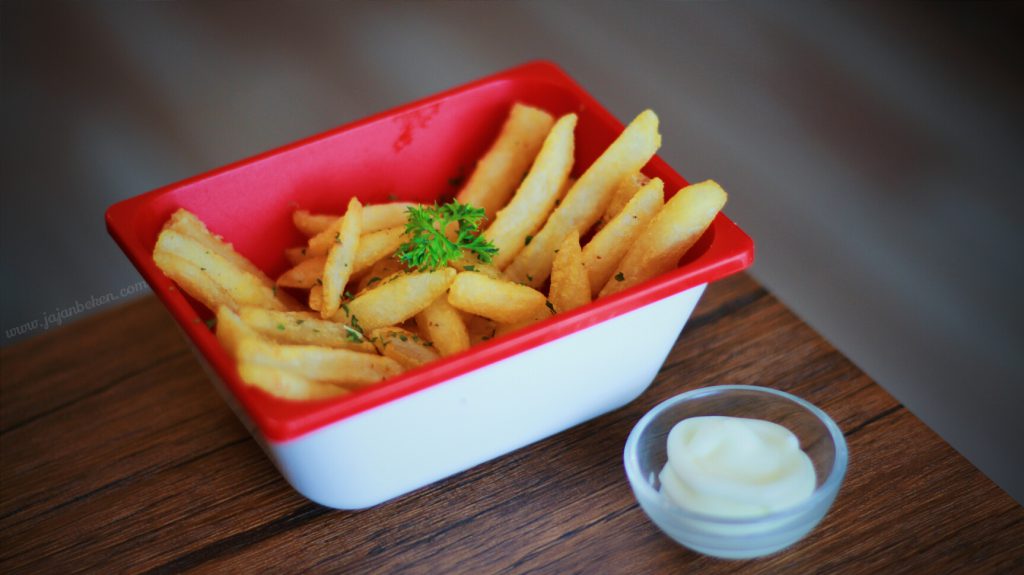 You will feel a different flavor than usual because the combination of salty savory flavor with buttery accent. You must try it!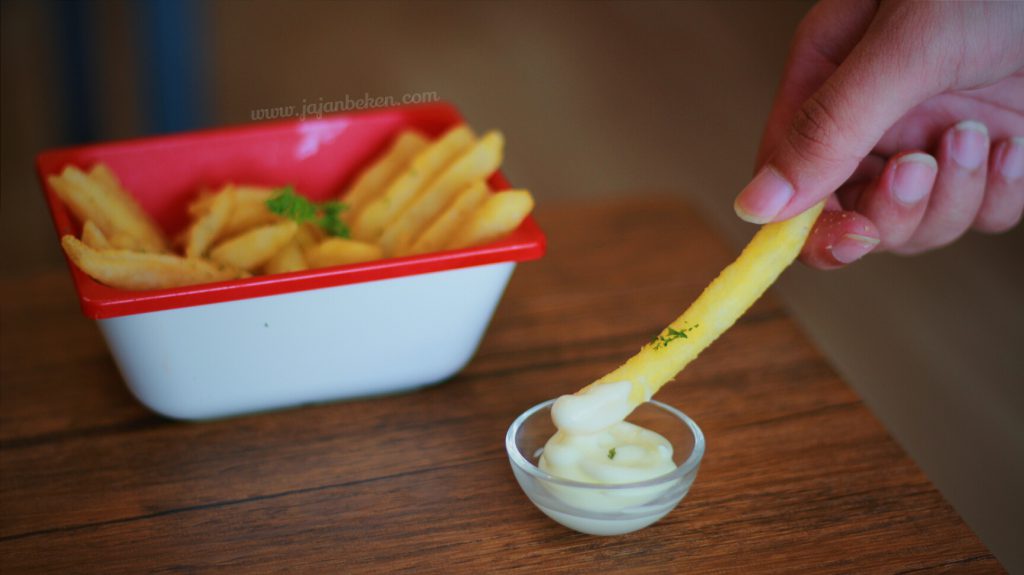 Nasi Goreng Laper (IDR 30K)
Served with fried onions, fried egg, crackers, chili pieces, shredded chicken and the special ingredient there is anchovy. I think this is already a good combination and the general but only flavor that distinguishes one another. Fried rice served here is very savory with a sprinkling of fried onions were pretty much, the taste of fried rice is quite spicy but can be neutralized with fresh vegetables served on a plate.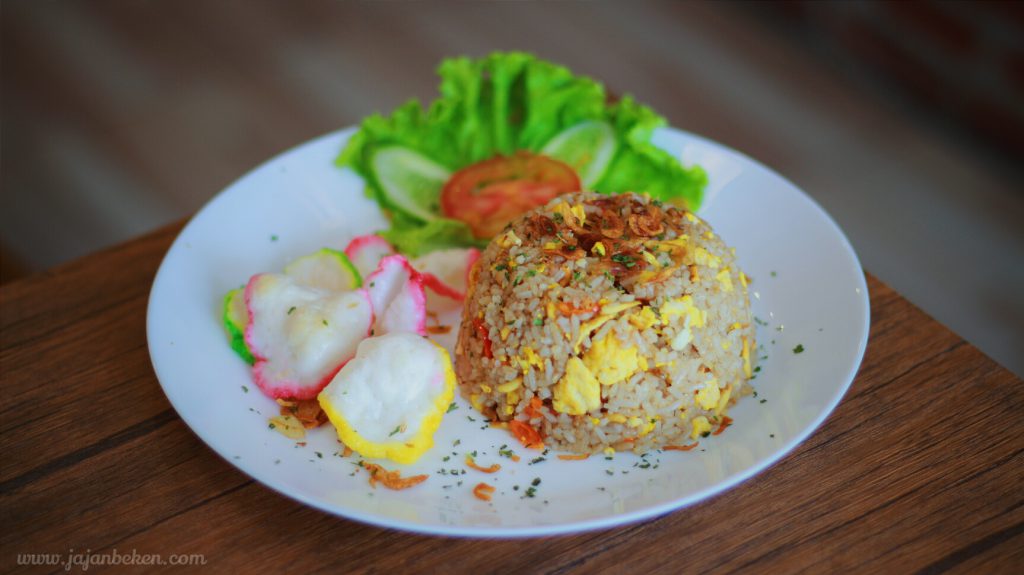 Indomie TekTek Telur Asin (IDR 25K)
Indomie may already very familiar in our daily food, many restaurants serving this dish. But it serves is certainly different from the others, guess what is it?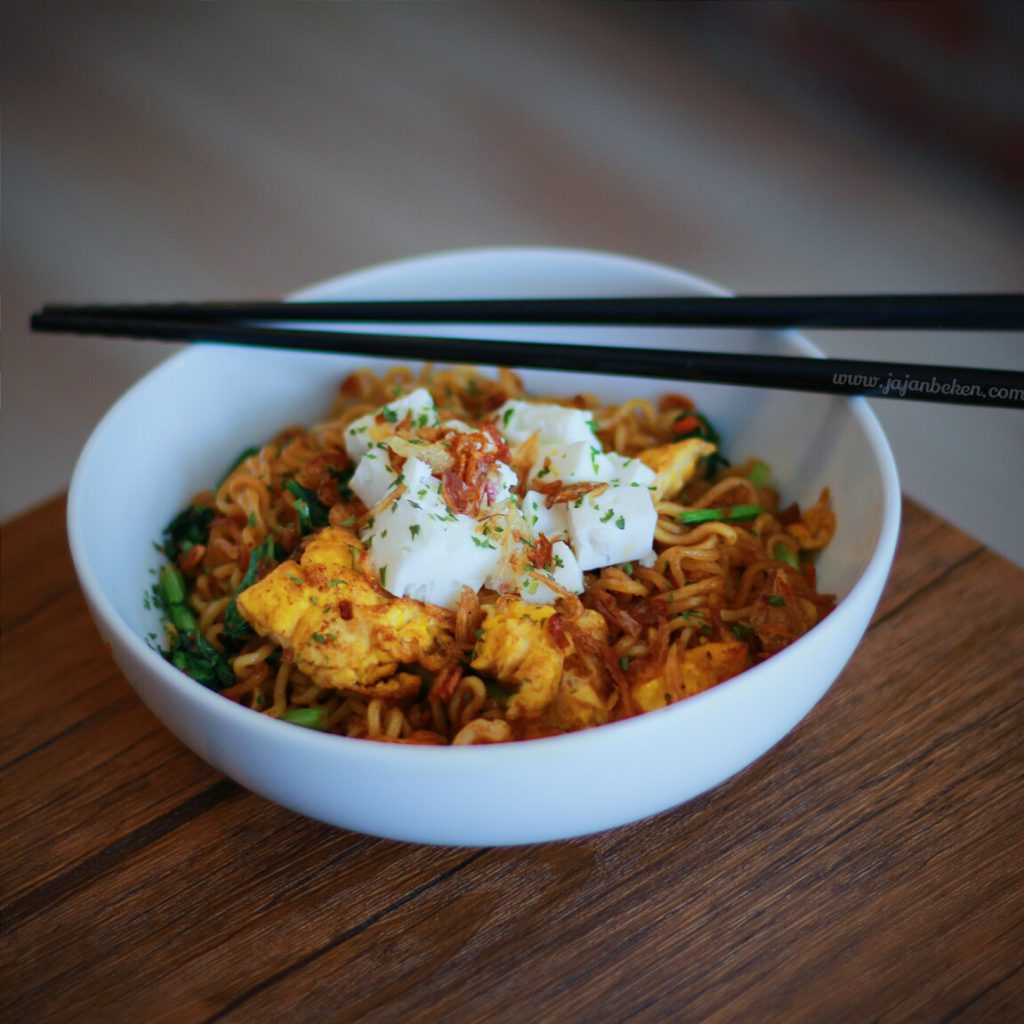 Warung Laper serving Salted Egg Indomie with special addition of diced salted egg! Whoilaa this is super taste and i love this menu!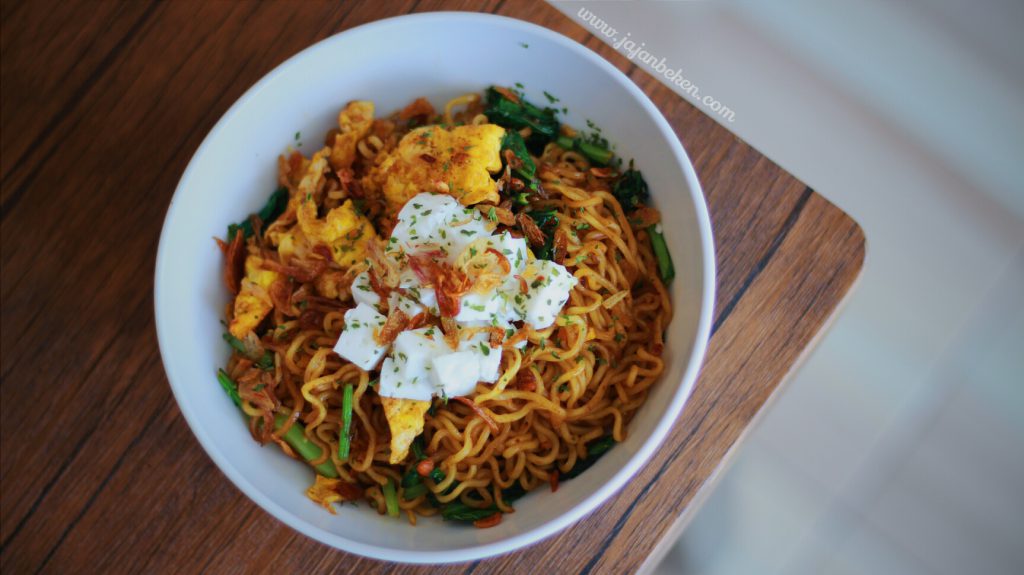 We can find many Indomie menu with salteg egg seasoning out there but this one is one of my favorite because the salted egg not too over so i can eat with pleasurable.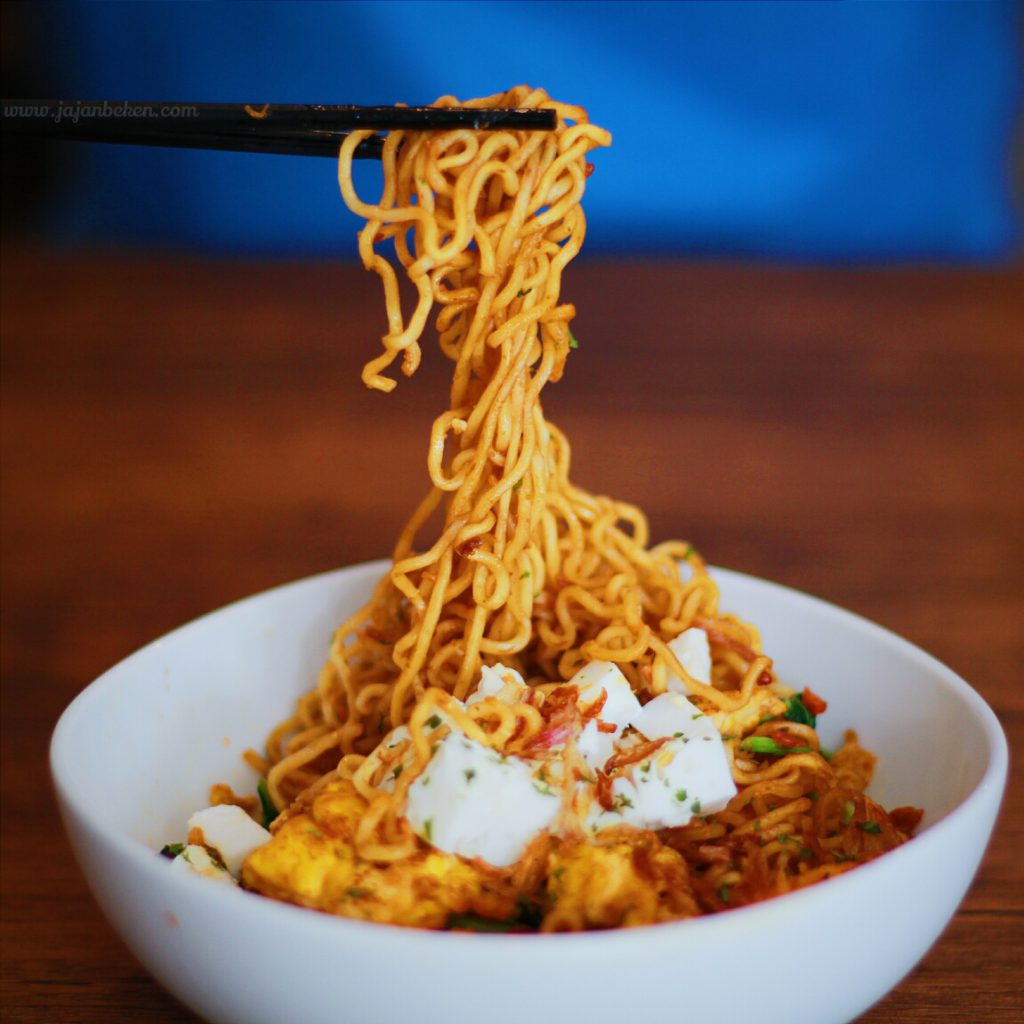 Ice Cream
Love this tasteful ice cream, the chocolate has a dark cocoa type, heavy but not too bitter and the green tea has authentic taste. The texture was smooth with cute wafer roll and sprinkle candy on top, must try!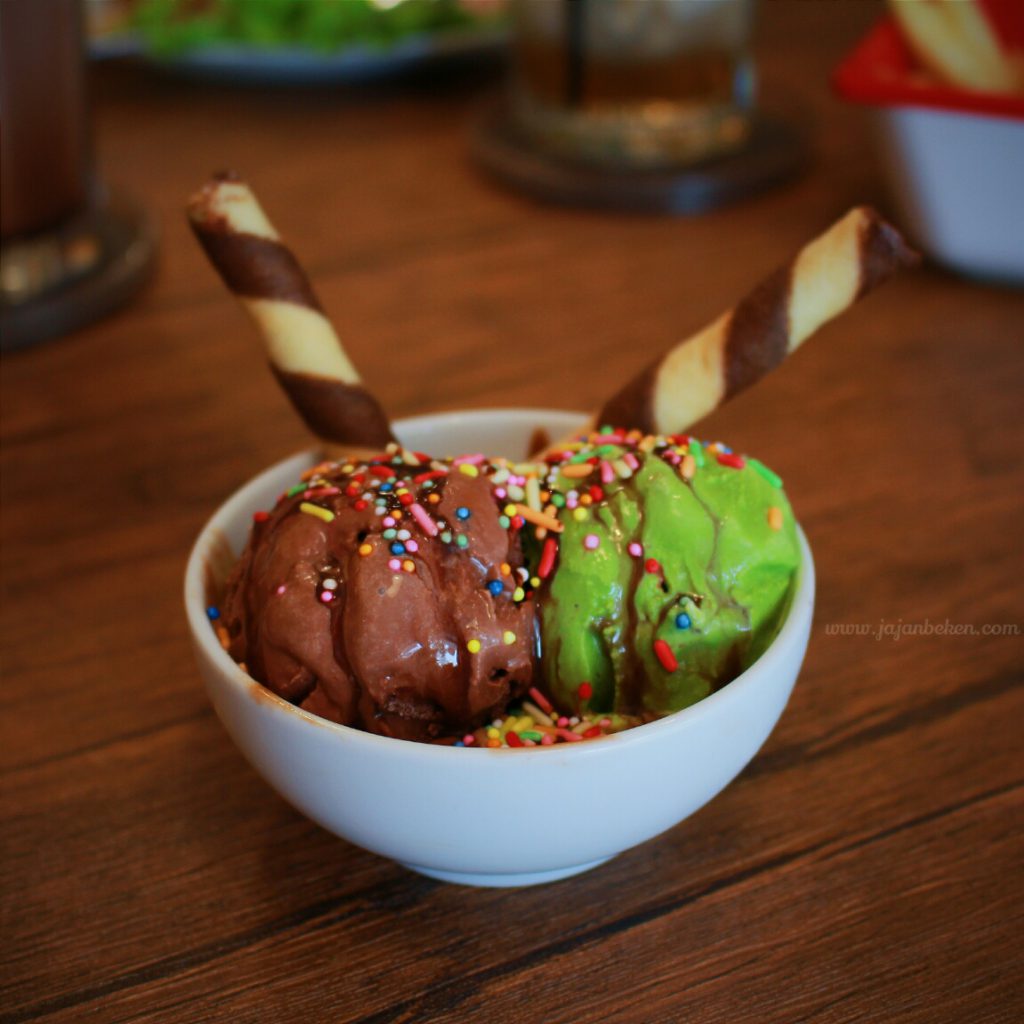 Laper Breeze (IDR 28K)
This is so refreshing! One of a kind lychee mint mojito that I've ever found because they use a lot of lychee inside with a hint of minty accent from the peppermint leaf. Let's say this drinks was indulge me so much. Once more the lychee was plentiful!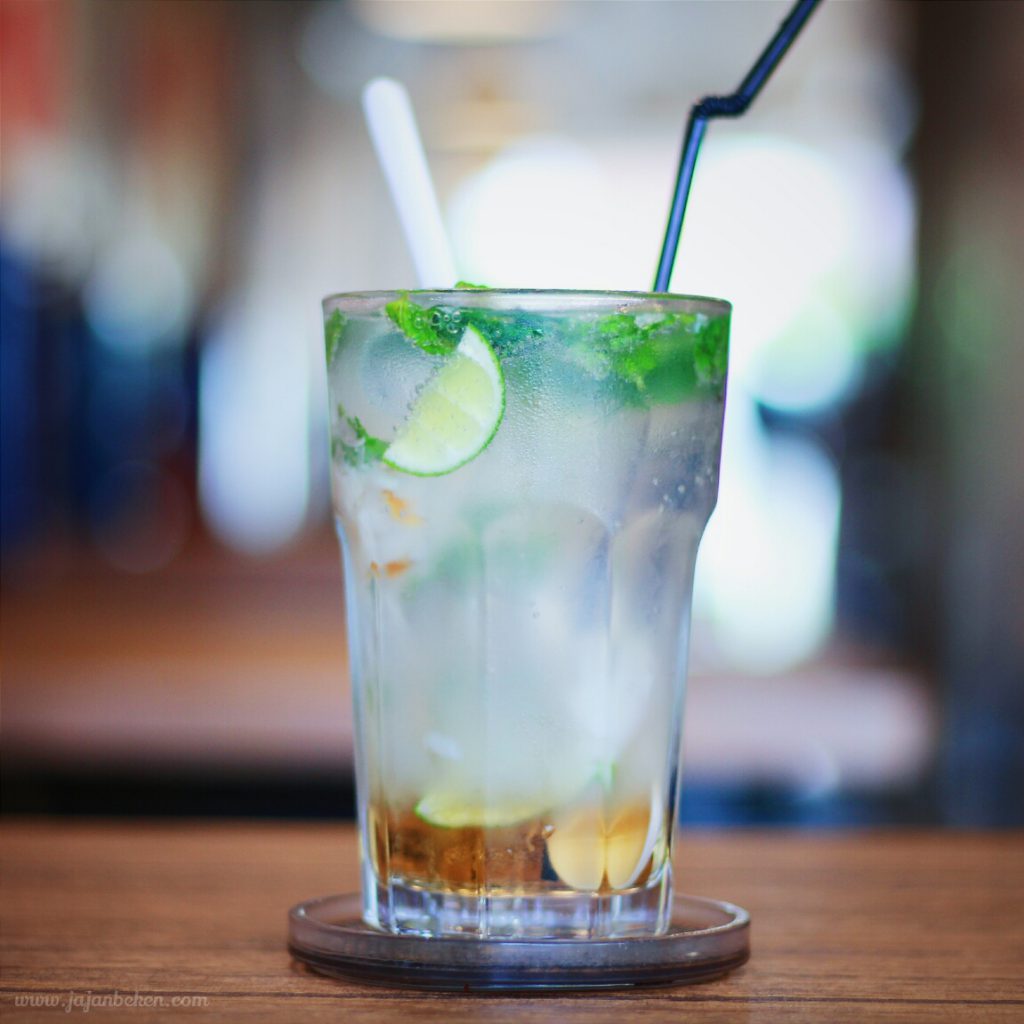 Dragonfruit Juice
This juice is very concentrate and thick because they use plentiful of fruit. I think it would be very nice if there is a sourness accent for more attractive but it still enjoyable for me.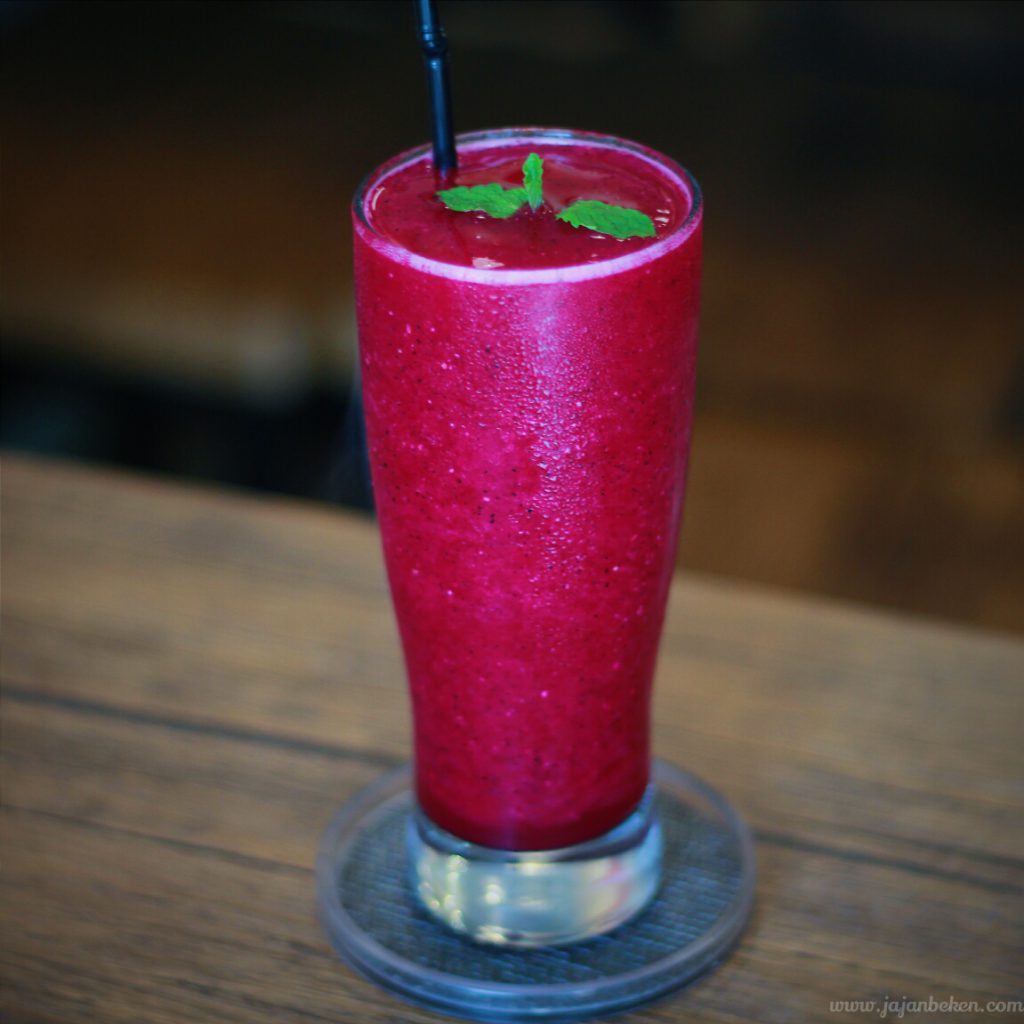 Ice Choco Cadburry (IDR 20K)
Love this drinks, the chocolate taste was so good! So mouthfeel but not too sweet. I want to go back to Warung Laper for this, it so recommended.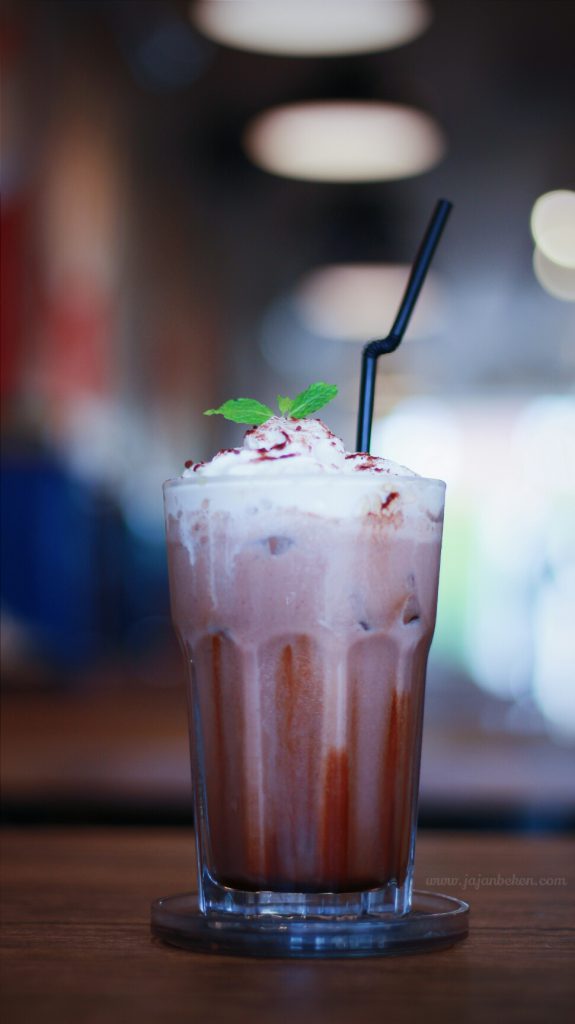 That was my visit at Warung Laper, the place was so funny with many picture on the wall. The food and the beverages was so very tempting and delicious! I love being here and feel so comfy.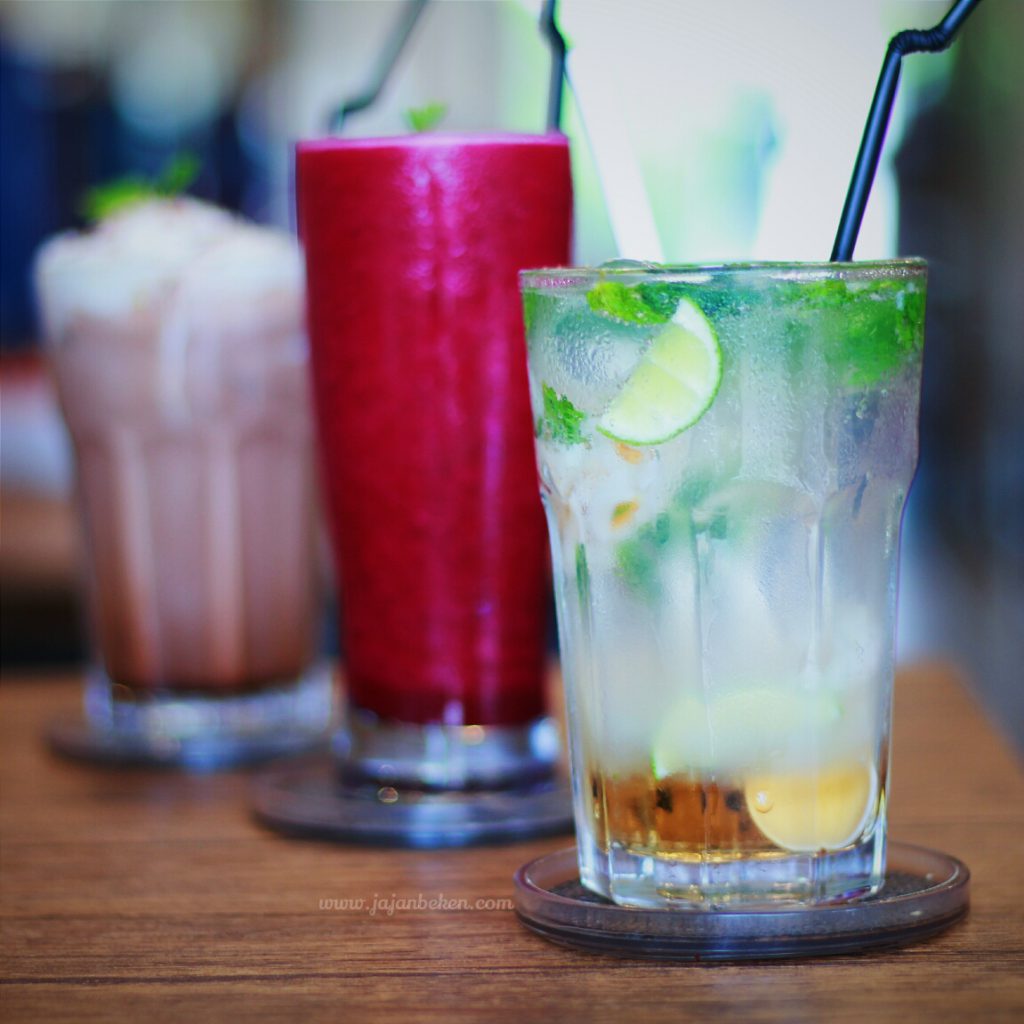 I highly recommend Warung Laper to you so please come along with your family, your friends and beloved ones.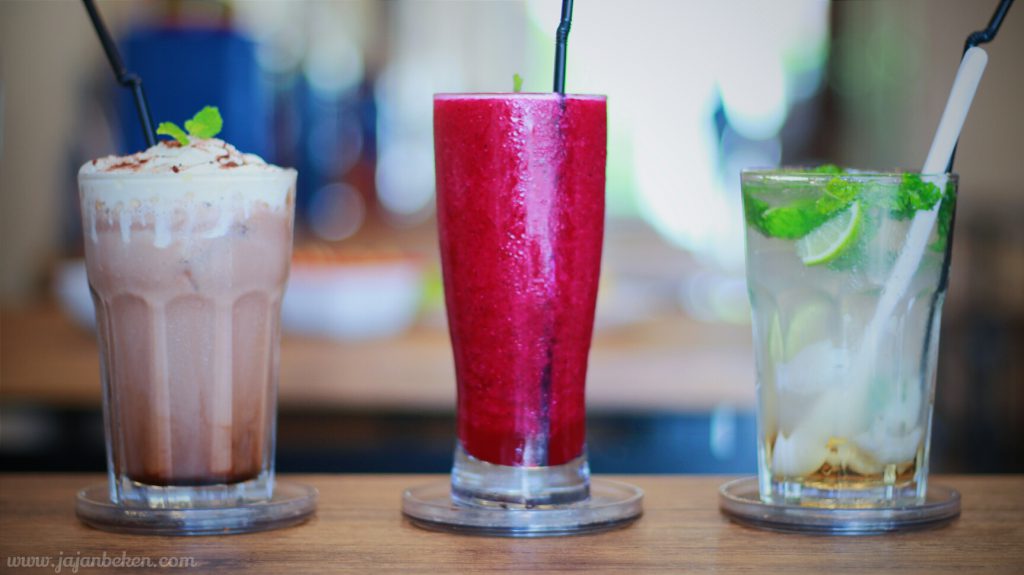 And here it is the foods and drinks that i've tried. All is tasty and enjoyable!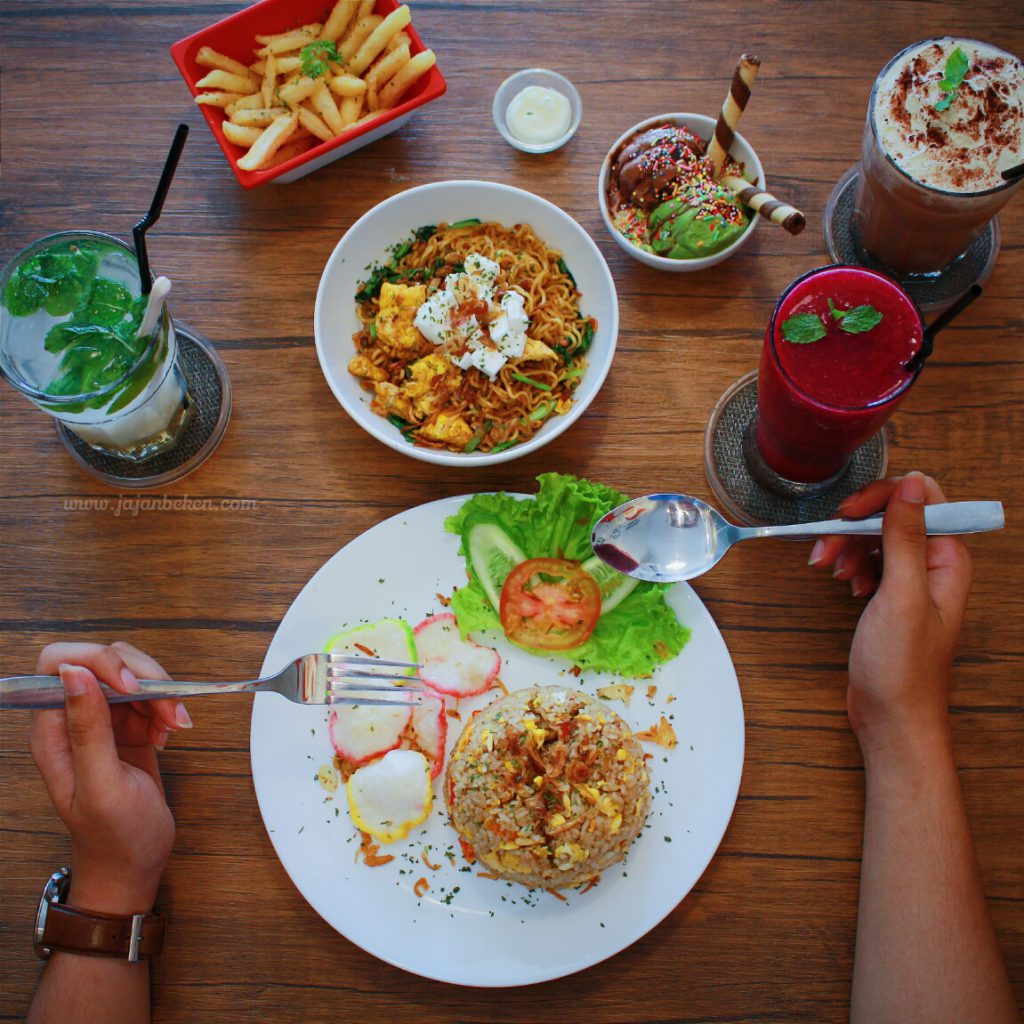 Finally, don't forget to subscribe my Blog and thank you for stoppin by in my Blog. And I apologize if there are an errors in my writing. See You
RATING
Ambience : Good
Taste : Good
Service : Good
Price :  Average
FACILITIES
Wifi : Yes
Plug : Yes
Dine in : Yes
Outdoor : Yes in the afternoon
Toilet : Yes
CONTACT
Address : Ruko Golden Palm, Citra Garden 5, RW.16, Pegadungan, Kalideres, Kota Jakarta Barat, Daerah Khusus Ibukota Jakarta 11830

INFORMATION
Open hour :
12AM – 10PM monday to saturday
15PM – 10PM sunday
Price : Average 100K 
for two people (approx.)
MAP