Waroeng Mama Ong is a  restaurant that provides rice bowl menu and all of them are interesting. The name of the restaurant was taken from the family name "Ong" and has been established since the month of May 2016. Waroeng Mama Ong located in Kebayoran lama–South Jakarta, in connection with Simprug Gallery Shop.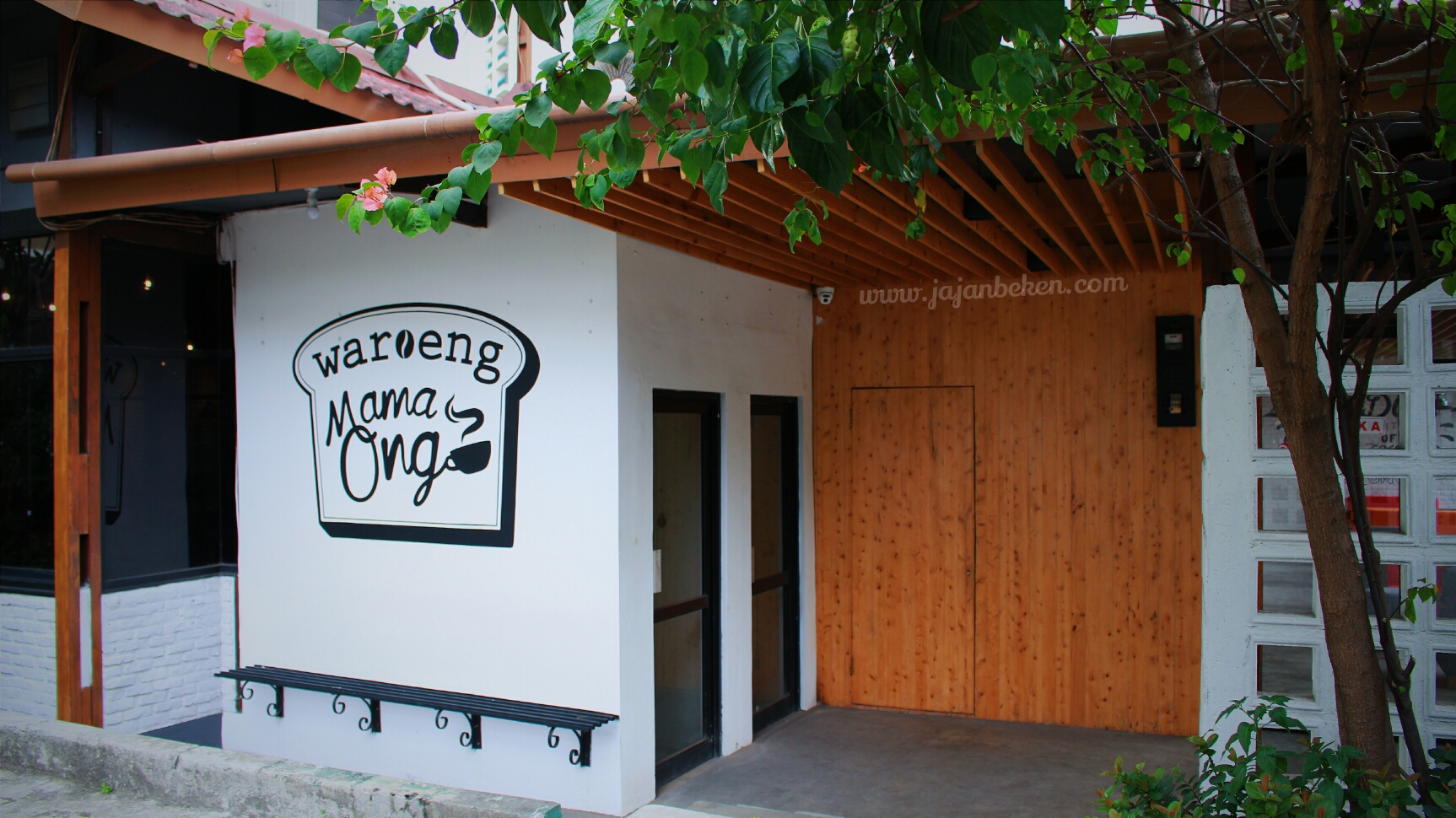 This restaurant brings together some of elements combined with a very attractive ornament. So, this would be a good news for all of you because I am going to introduce the restaurant to you guys which is a very comfortable place and the food was very tasty.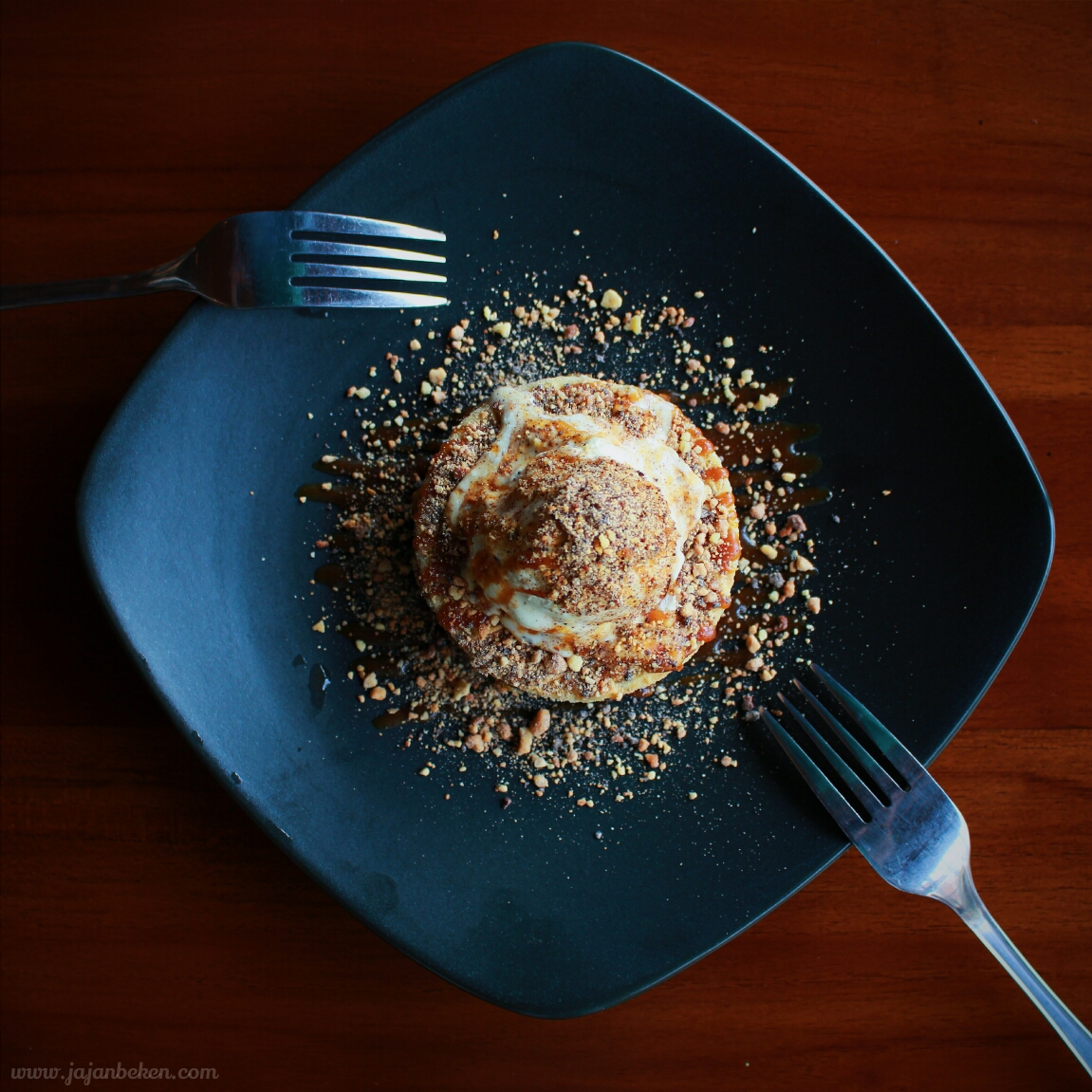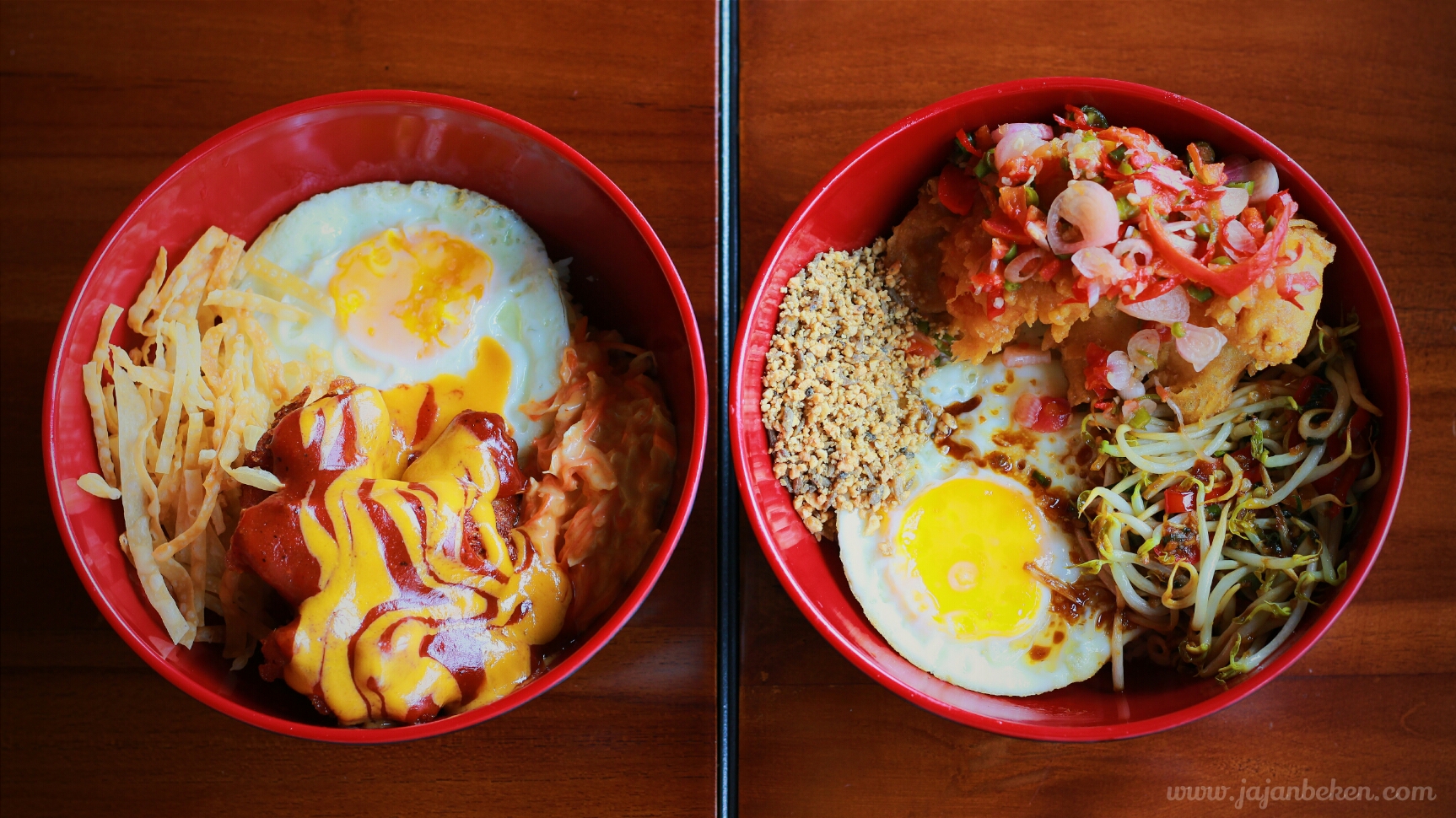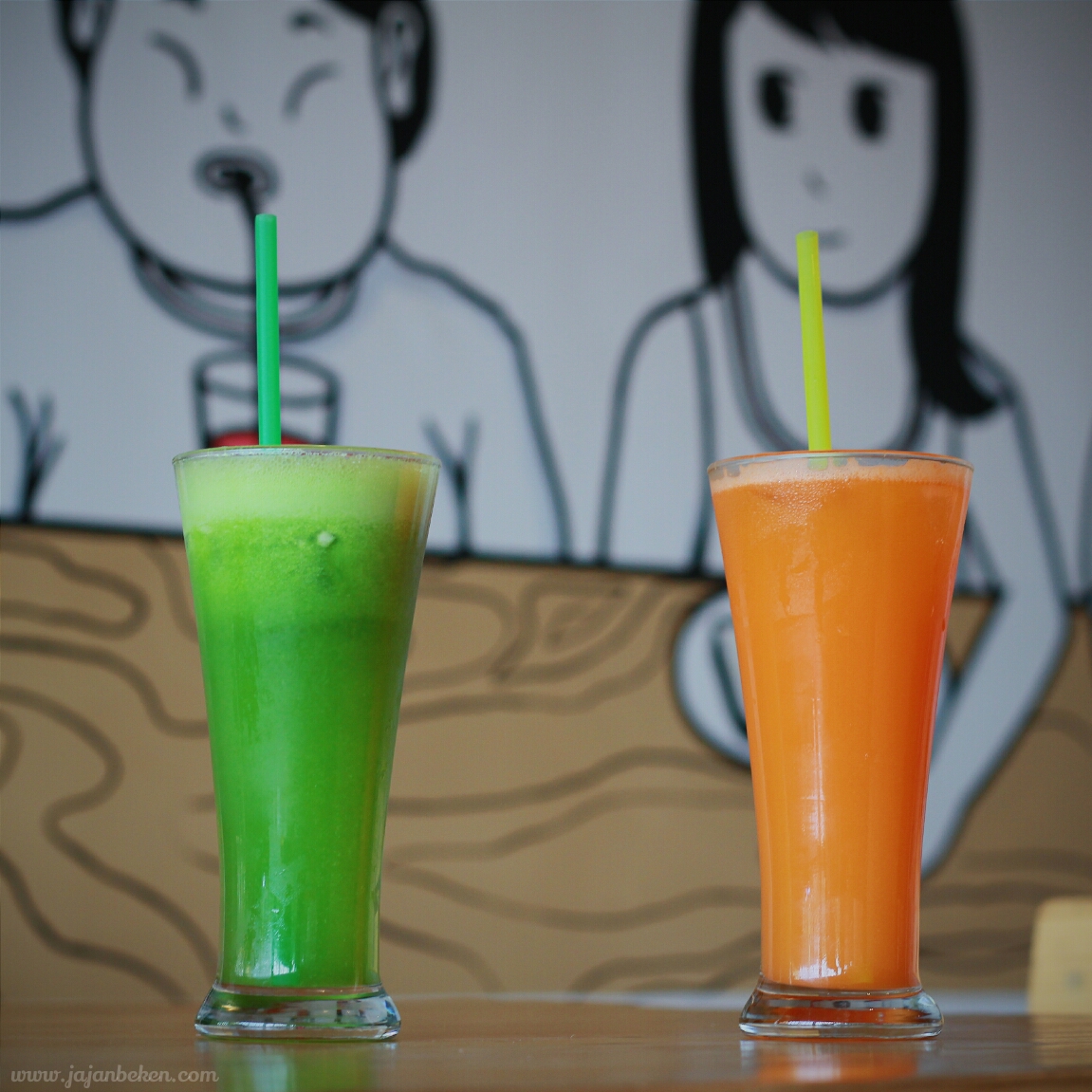 Why You Should Come To Waroeng Mama Ong?
Waroeng Mama Ong has a open kitchen concept for drinks and coffee, you can see how savvy bartender makes drinks were very tasty and fresh for you. All the waiters at this restaurant was very friendly, they will help you in choosing the menu to suit your preferences.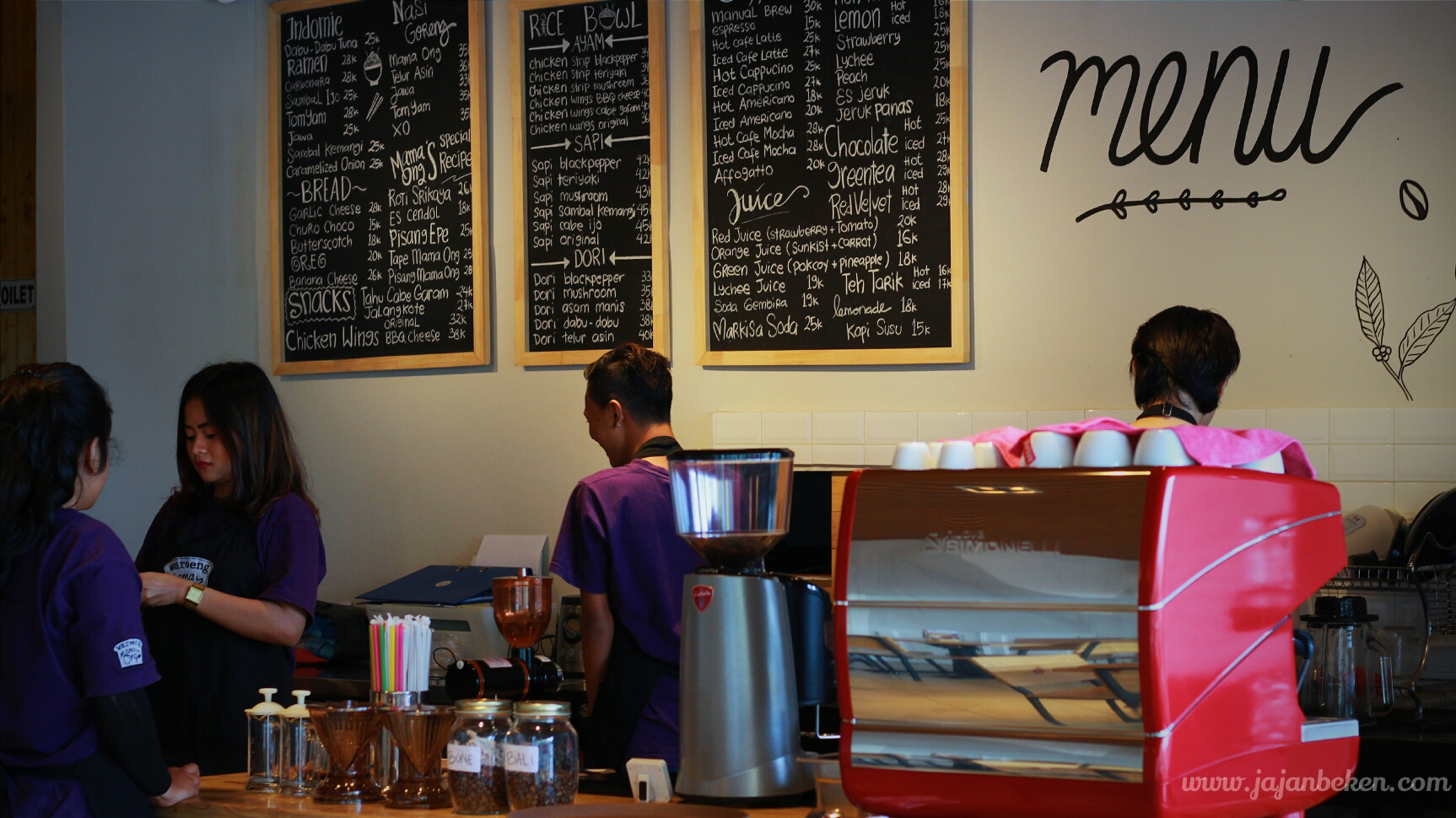 Other than that the uniqueness of this restaurant is they have full color impression for all ornament in this restaurant such as the chairs, tables and to the wall decoration were painted with funny pictures.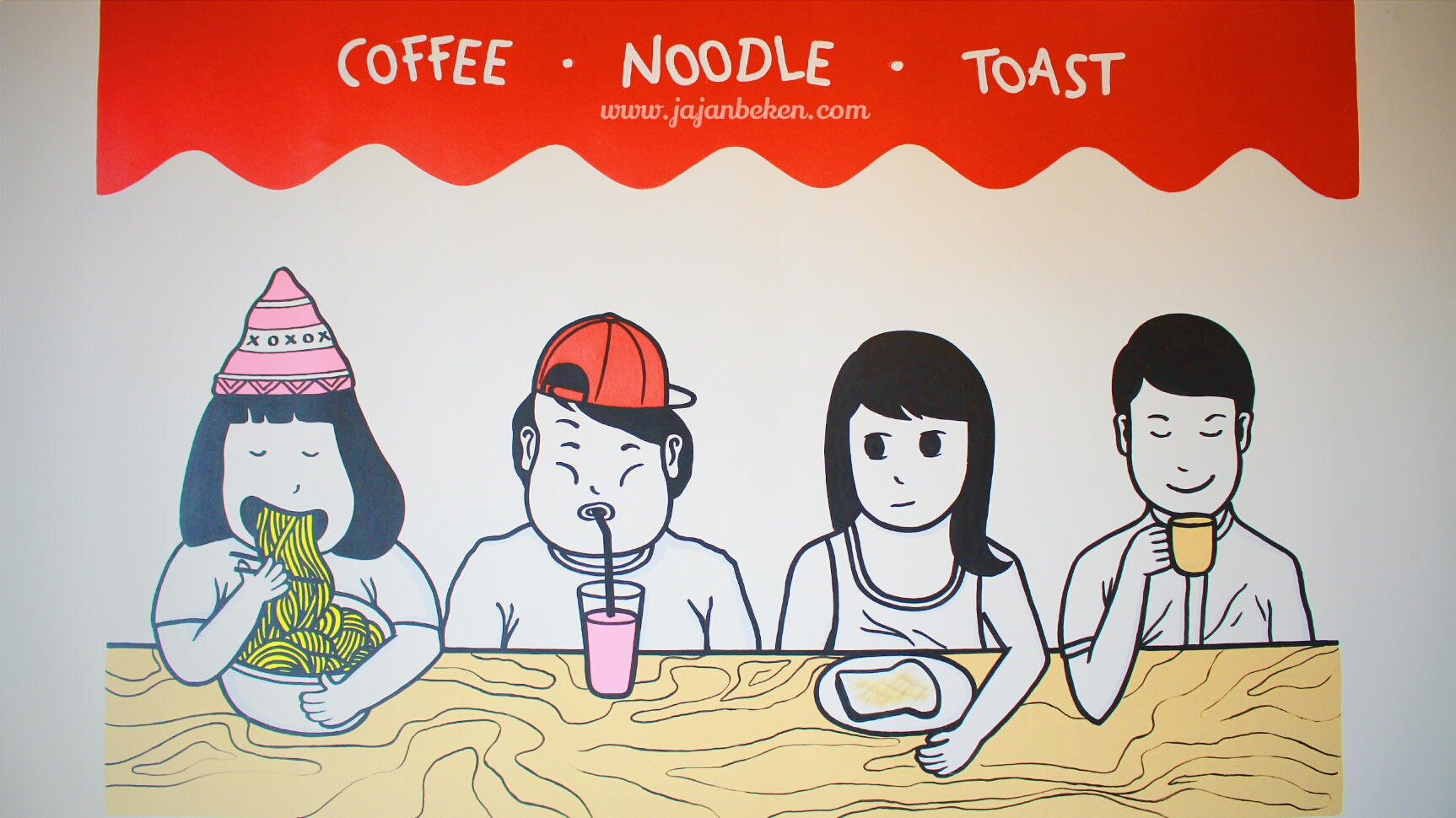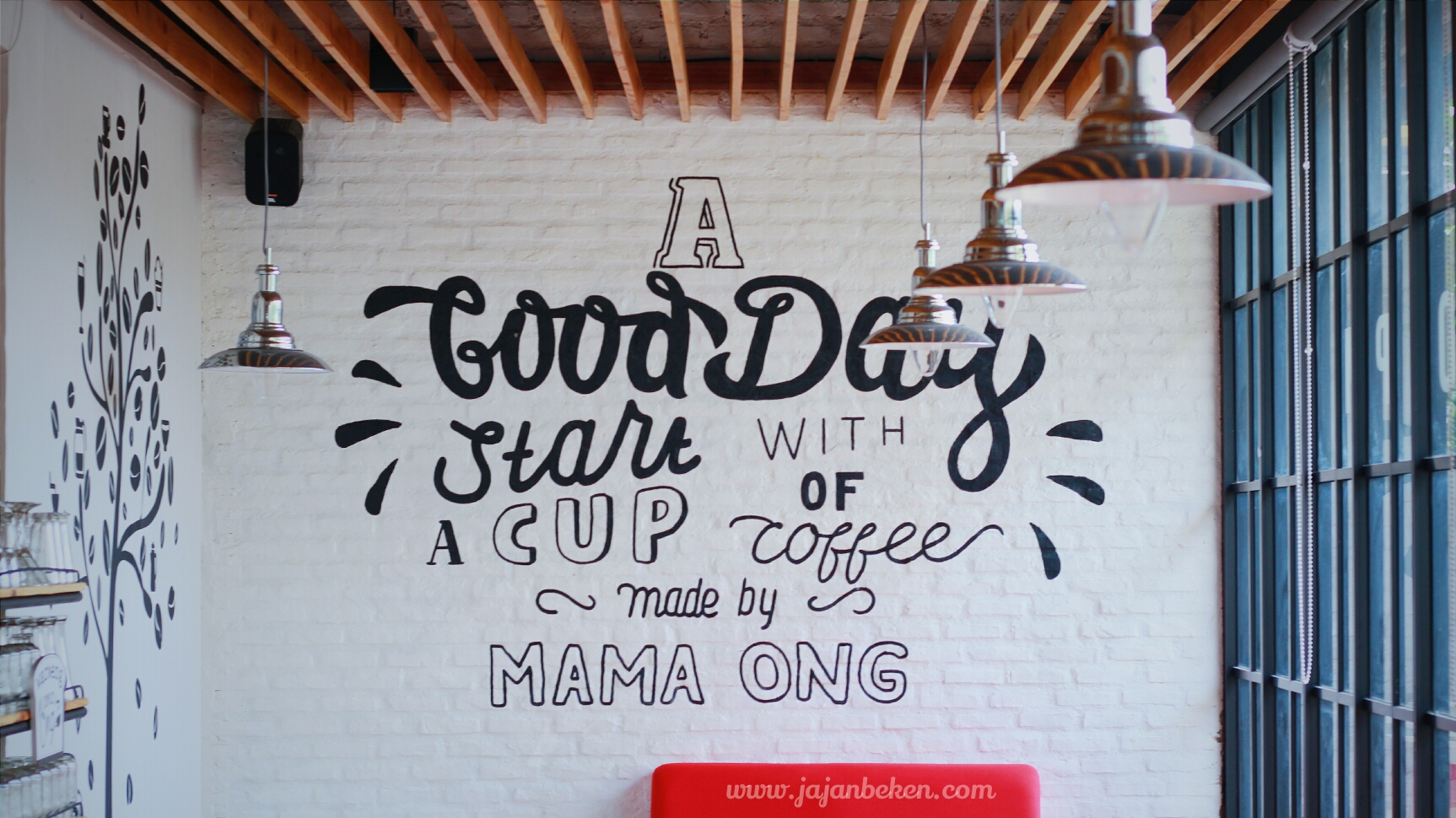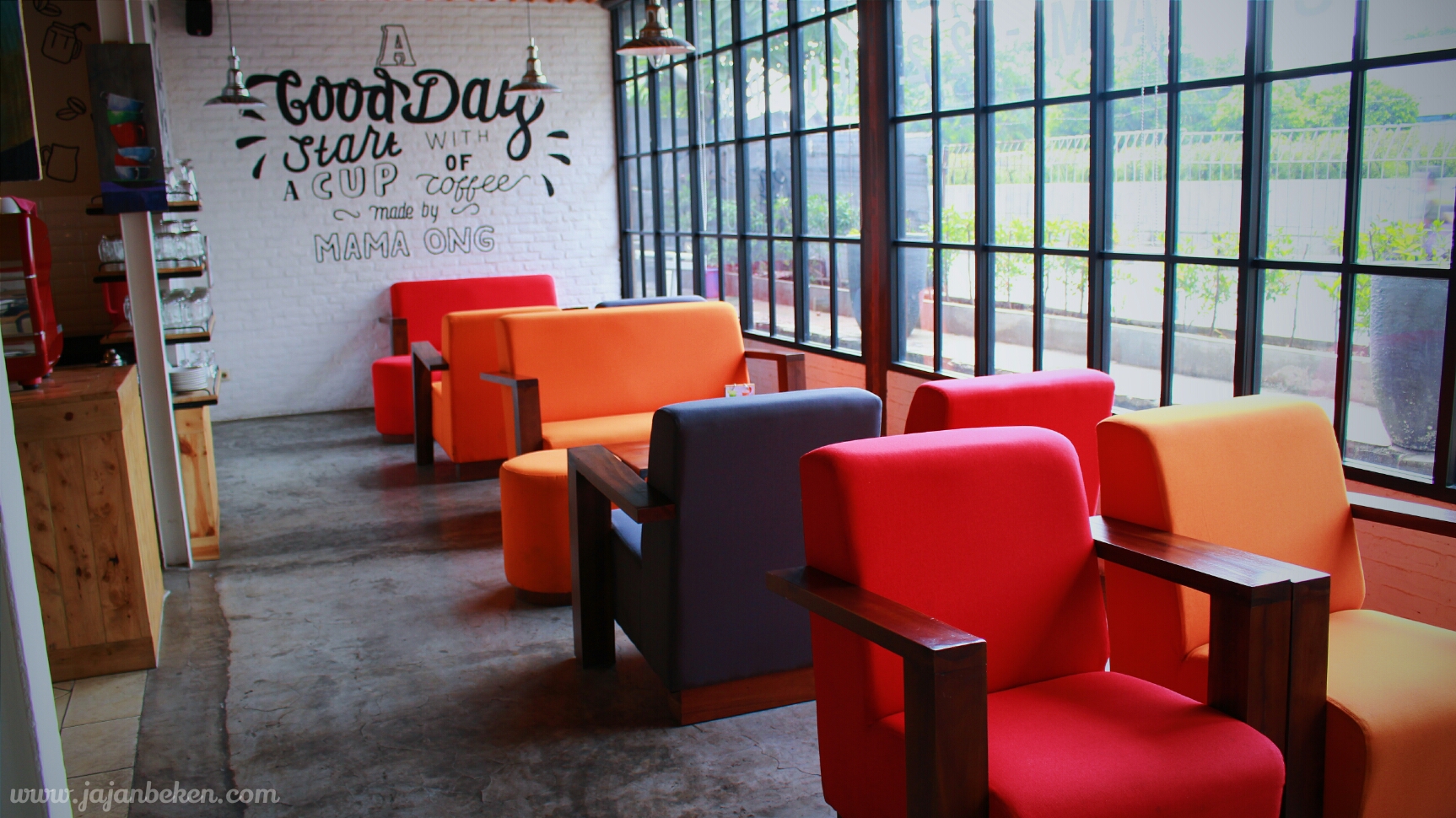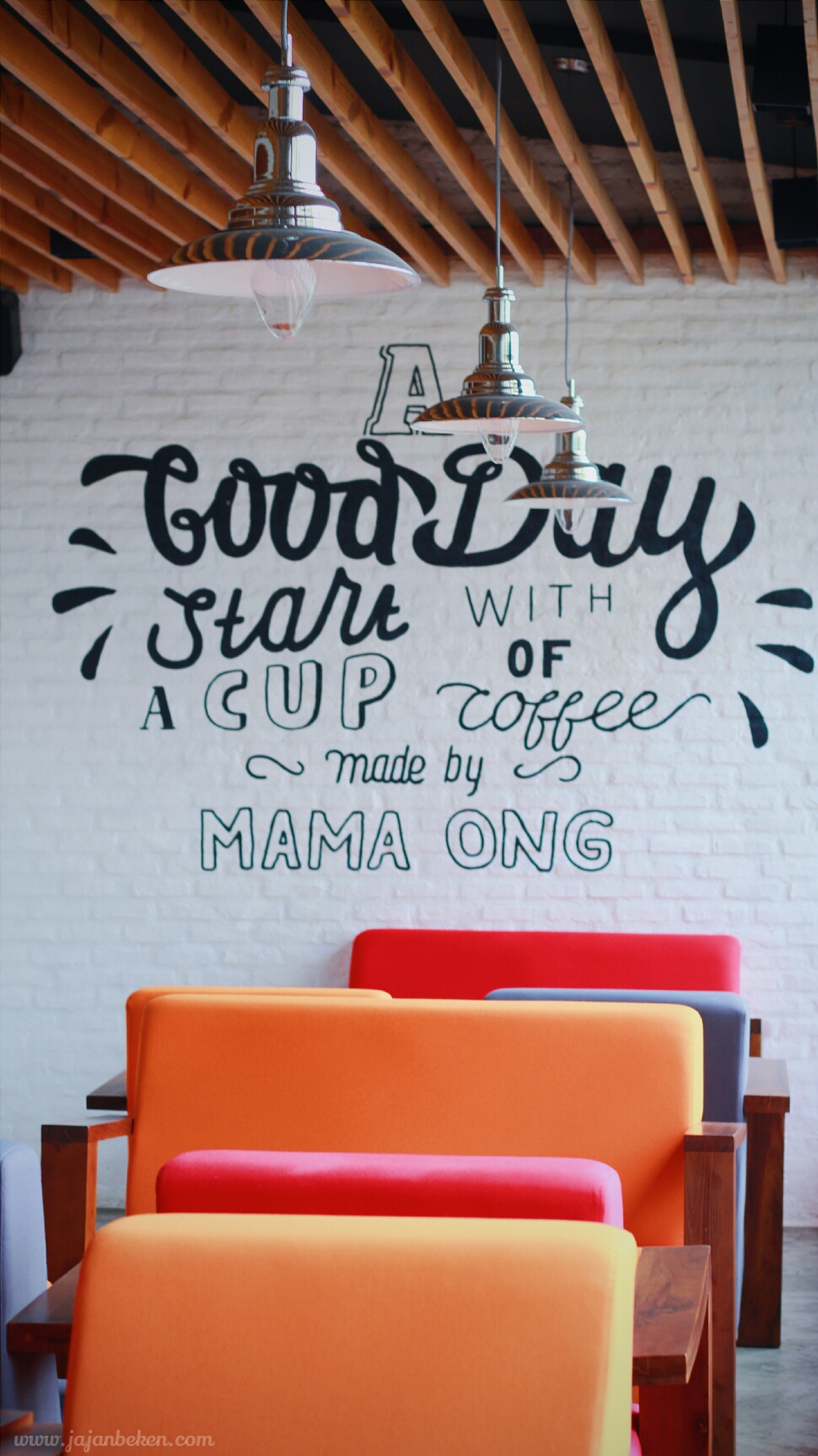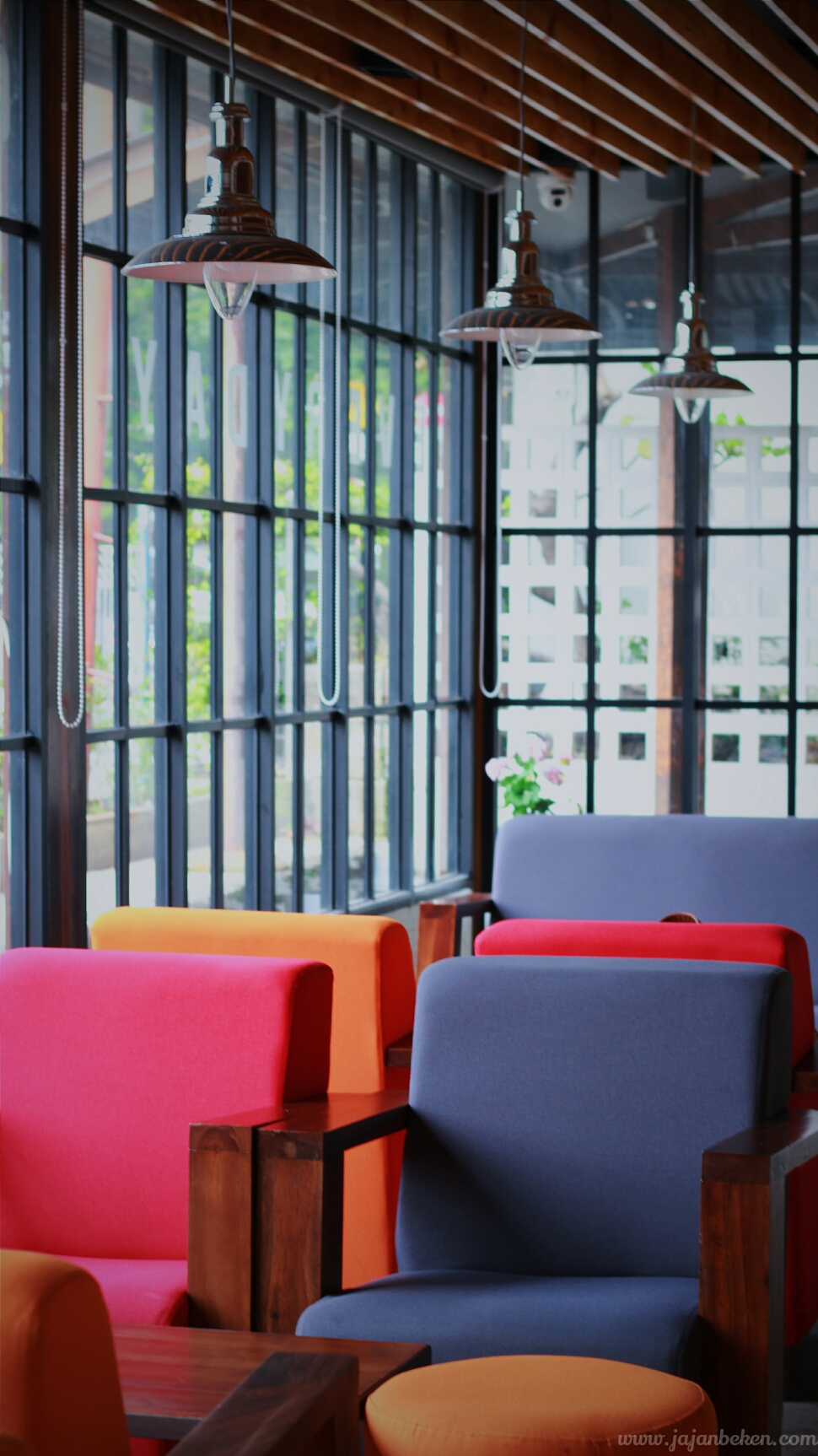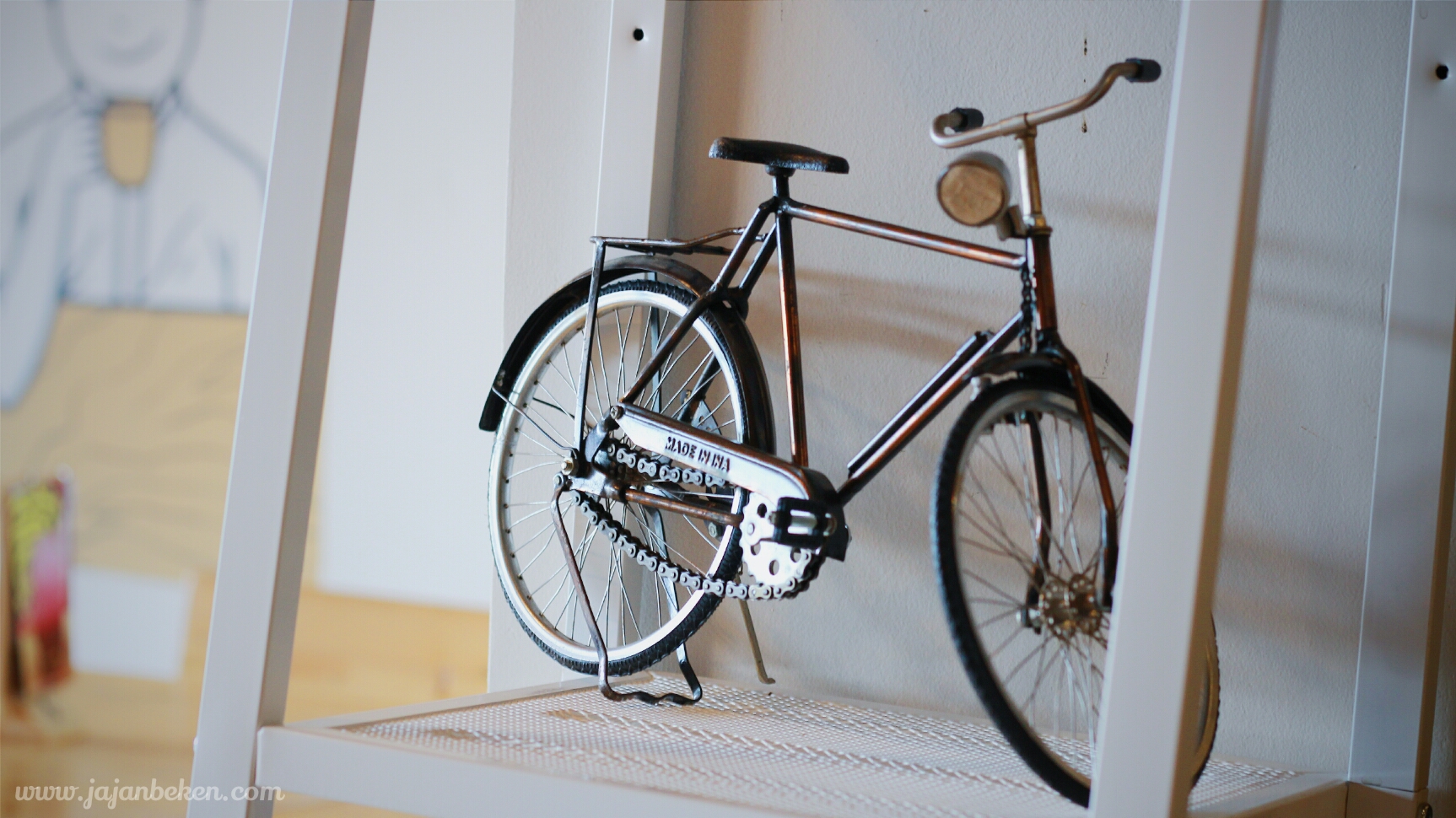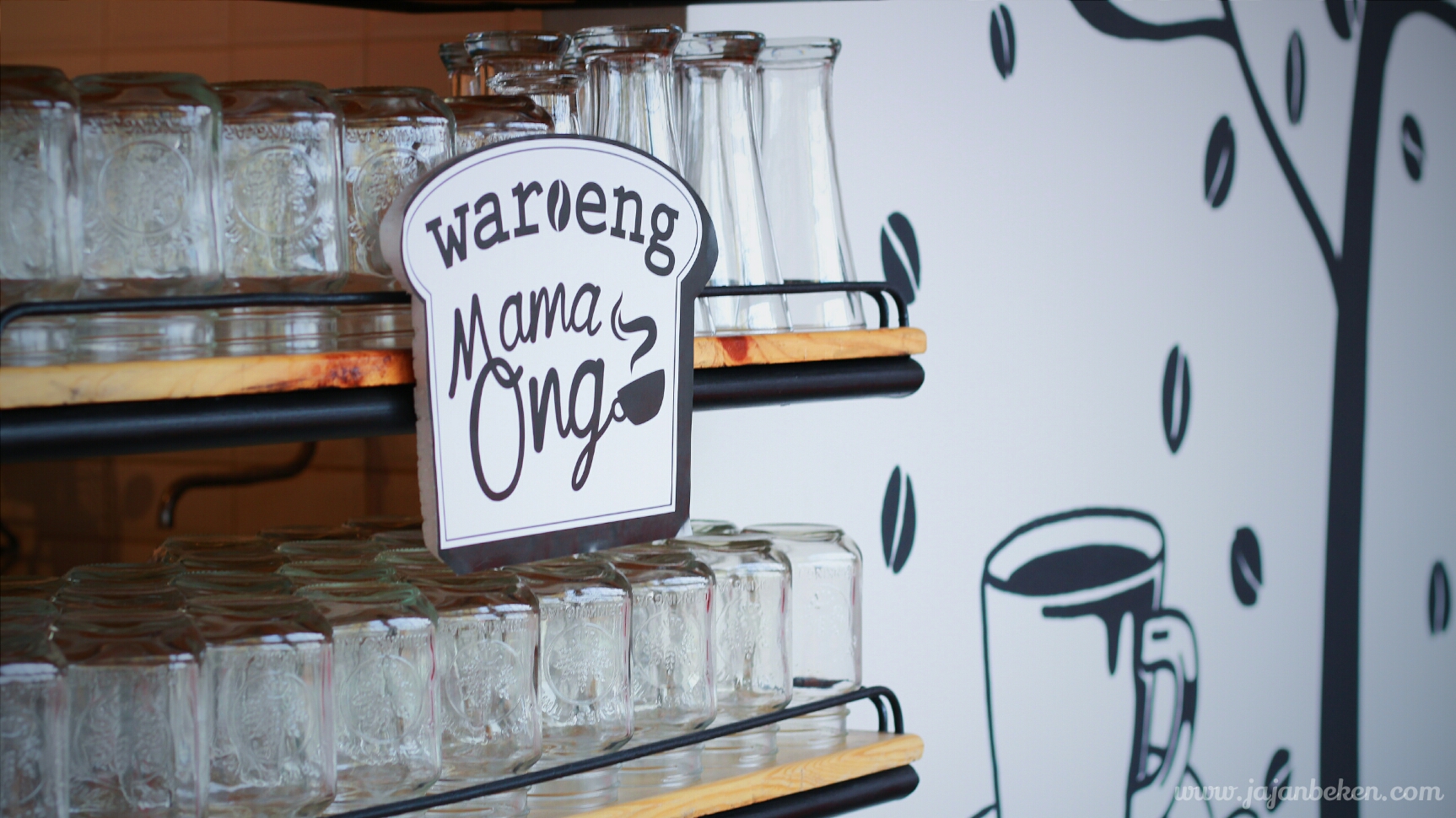 This restaurant divided into some places option is close window with long sofa, this places is suitable for you who visit this restaurant with family as part of this places has the capacity to seat large enough. Other than that this restaurant also provides a comfortable smoking room because it is equipped with air conditioner which made the room stay cool that makes the difference from the smoking room elsewhere.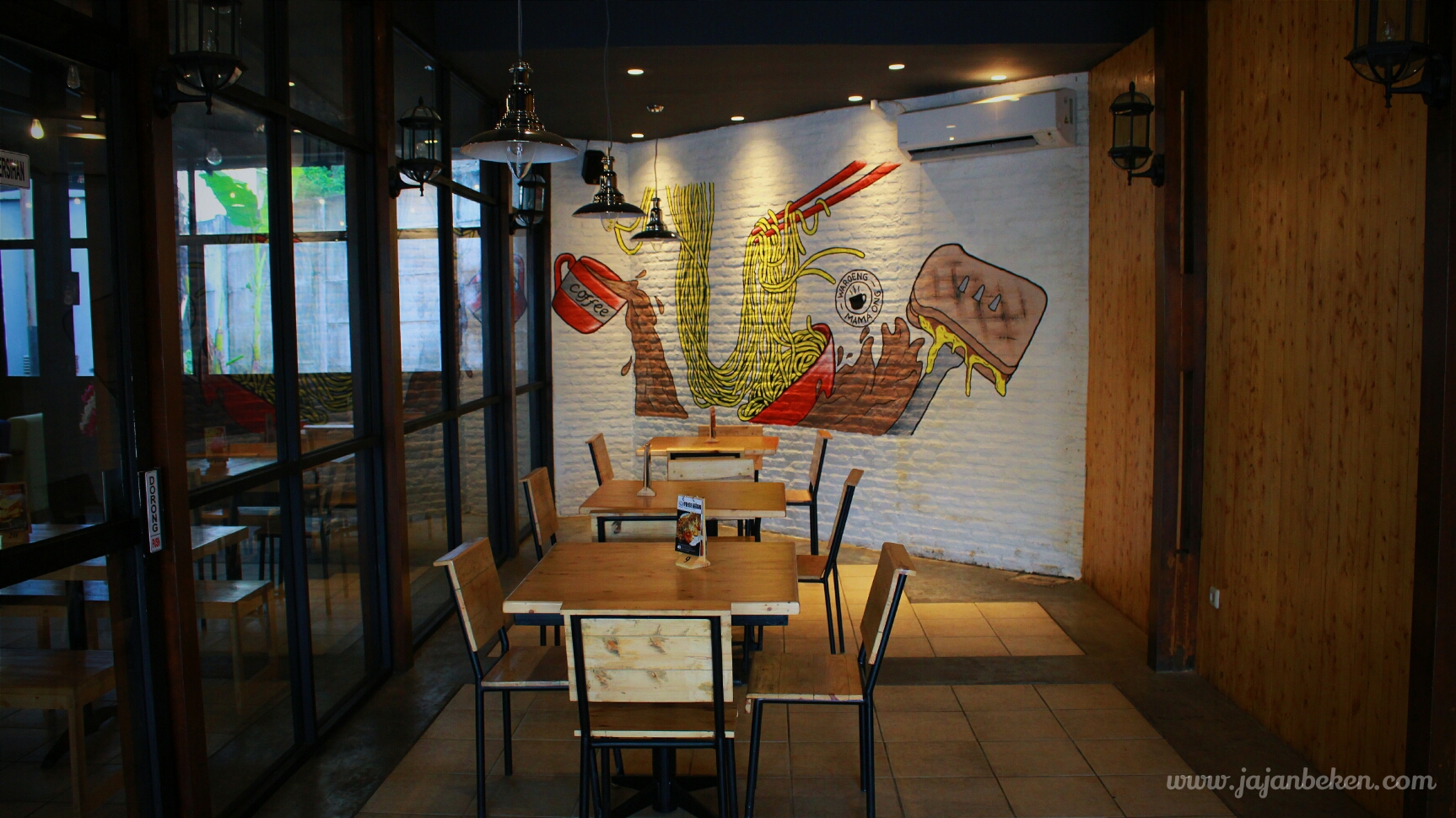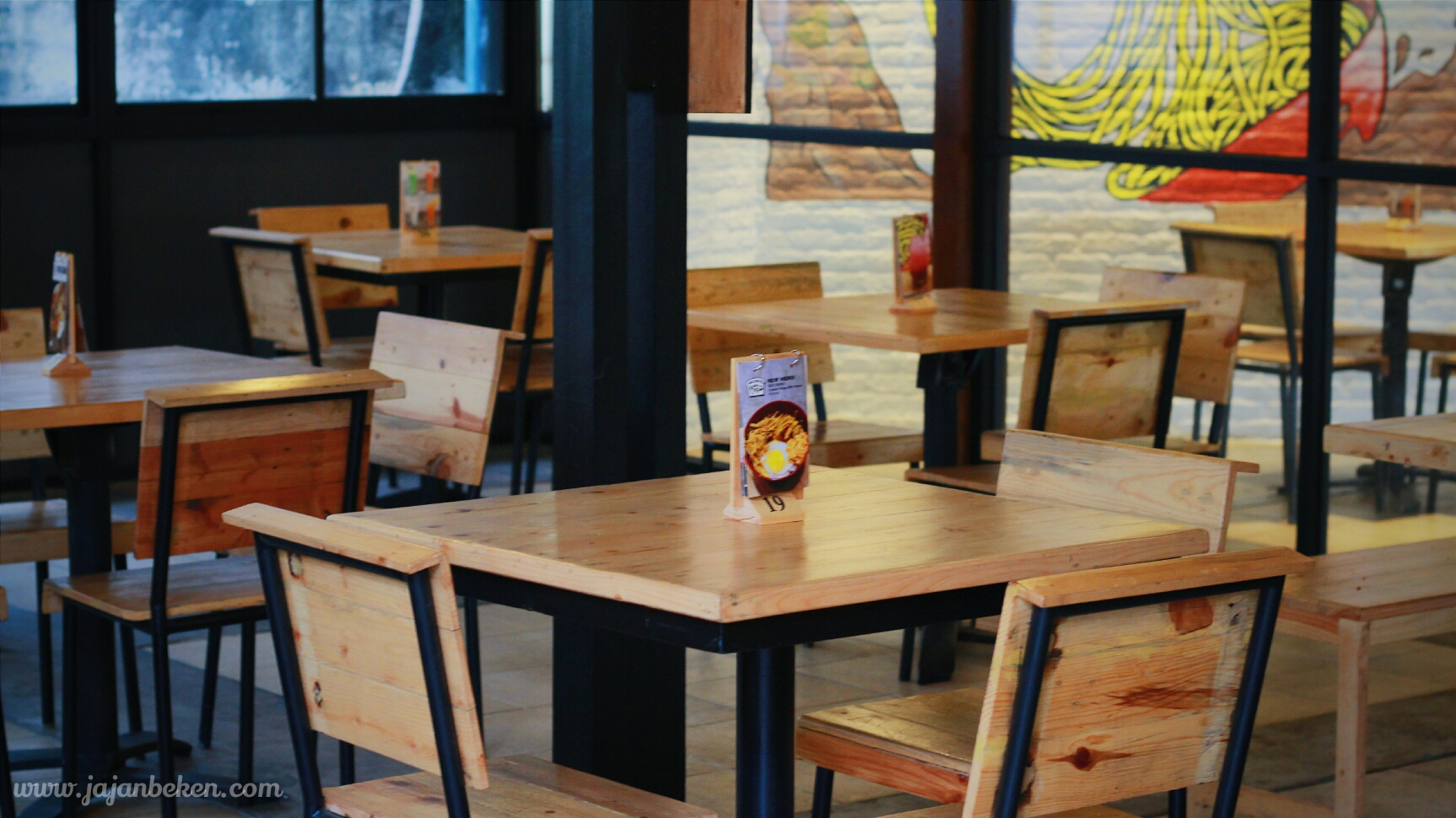 Talking about food menu, Waroeng Mama Ong presenting the menu of indomie is different than other places. They present a simple meal for the food though and made extra special by creating different flavors.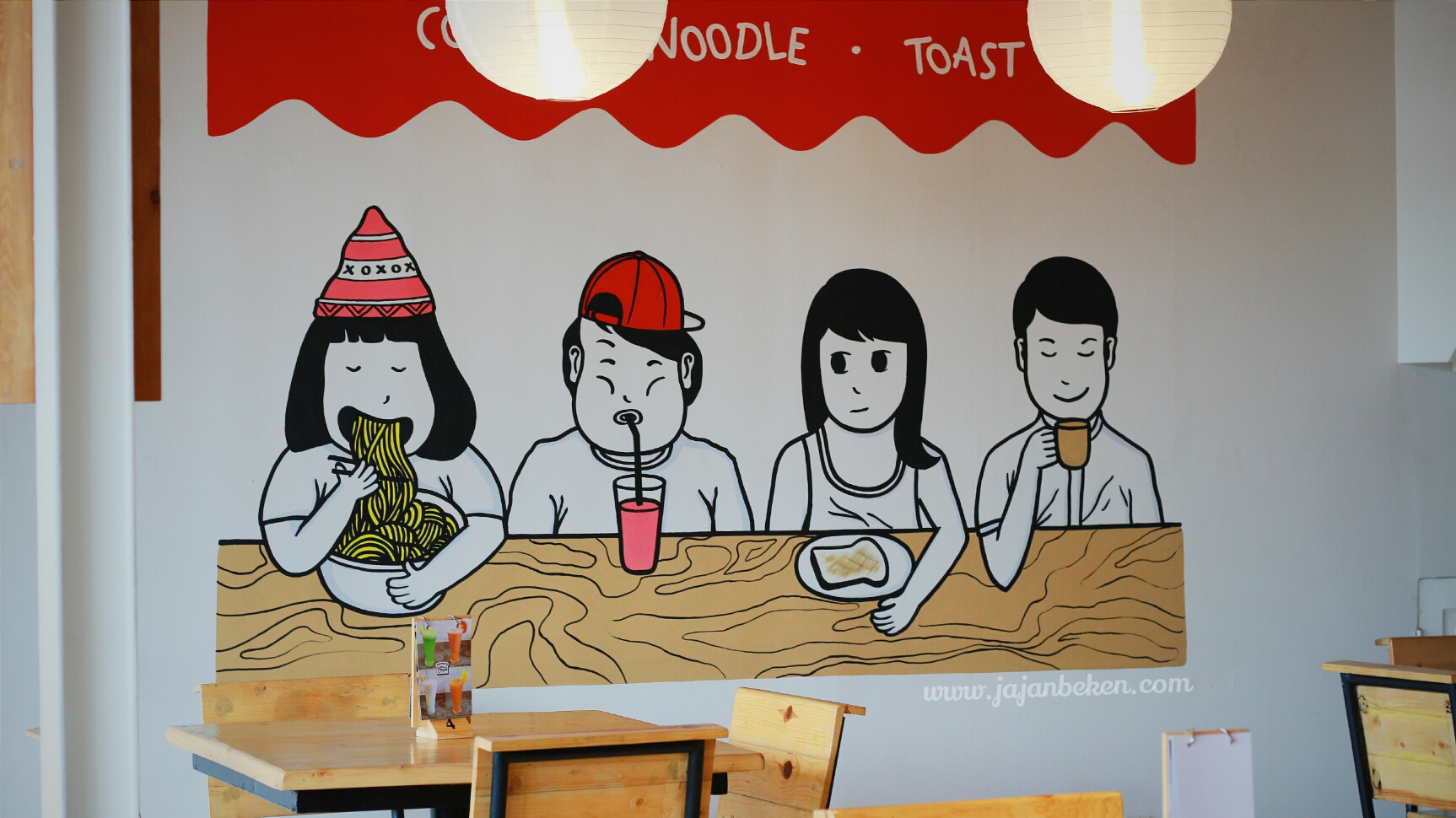 Delicious food
The first one I tried is the rice bowl because it has become a signature menu at this restaurant. The rice bowl are served Waroeng Mama Ong using the best ingredients specialty beef, they use imported beef with the meat that guaranteed quality but with affordable price. The Rice Bowl menu also influenced by Indonesian taste like Rice Bowl Sapi Cabe Ijo.
By the way if you are not able to resist the hunger do not continue to read because will be ensured you will salivate just by looking at this haha enjoooy guys.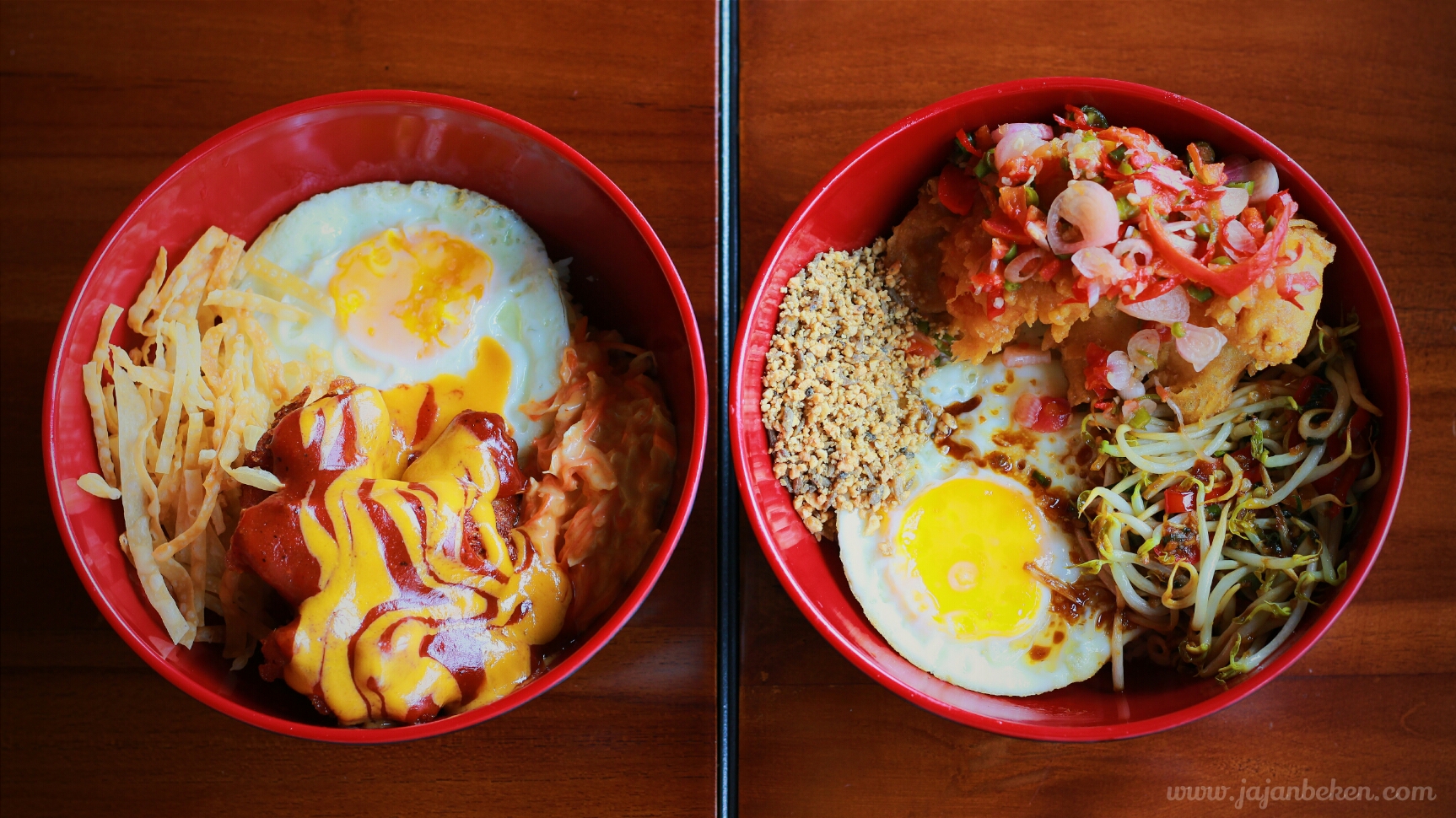 Chicken Wings BBQ Cheese IDR 40K
Served with rice, soft-boiled egg, chicken barbeque and salad. It would be better if you eat the rice bowl with stirrings beforehand because all the spices will easily absorbed and become one. Chicken filled with mayonnaise sauce made very delicious taste and add with "pangsit" make it more perfect menu. Chicken meat was very easy to cut, I really like this menu because the combination of ingredients with each other very interesting.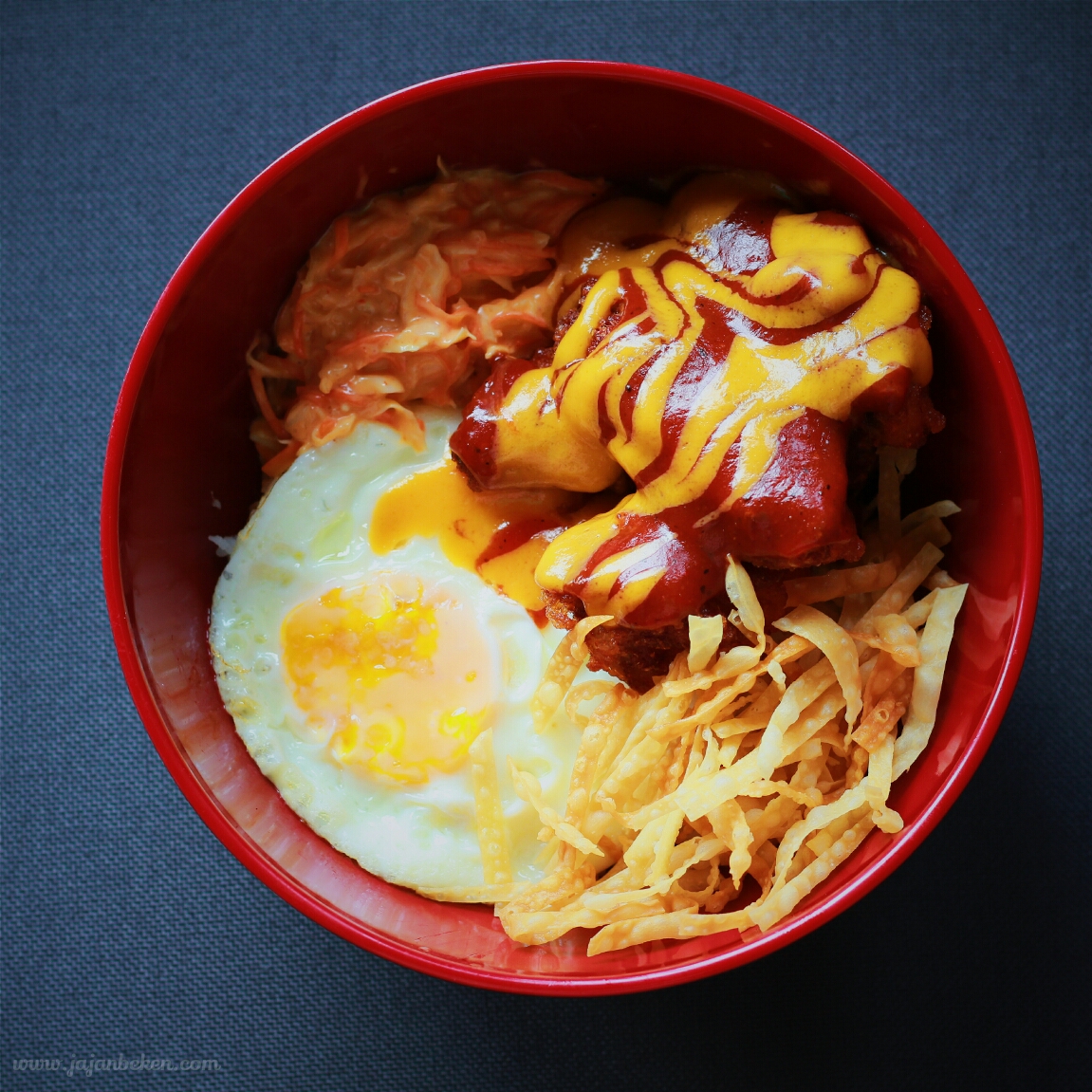 Hey look at the cheese, this is the Chicken Wings BBQ Cheese Rice Bowl and this is one of my favorite.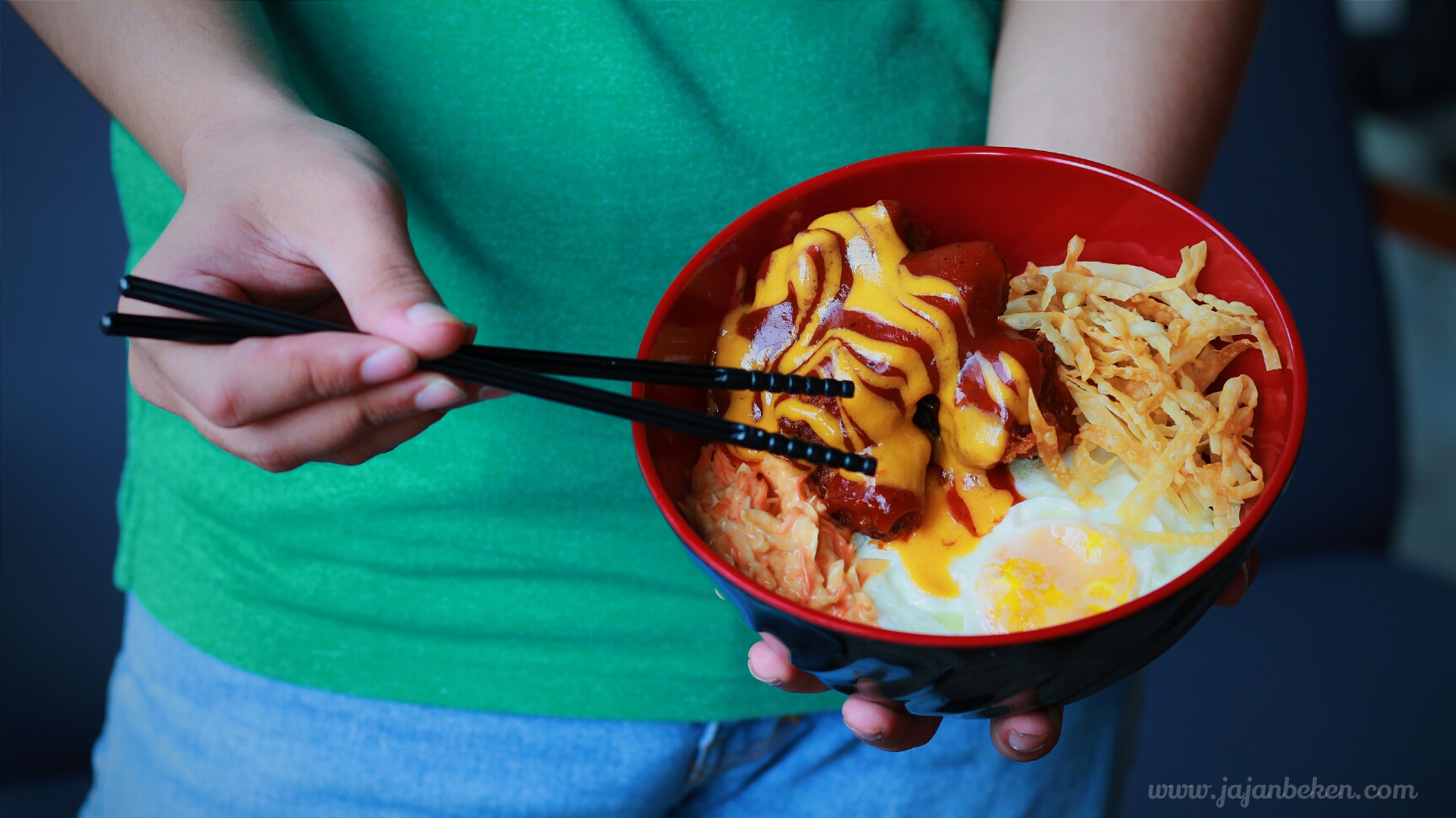 Dabu Dabu Dori IDR 38k
Served with Dori fish, soft-boiled egg, bean sprouts and sambal dabu-dabu. This is one of my favorite rice bowl menu is suitable for you who like spicy because it is served with spicy chili and onions. But sdon't worry it's still pleasant even for you who don't like spicy because there is a little hint of sweetness. Fried dori fish was very crispy add with bean sprouts makes this food very rich of taste, and i love this food. Good job for the chef!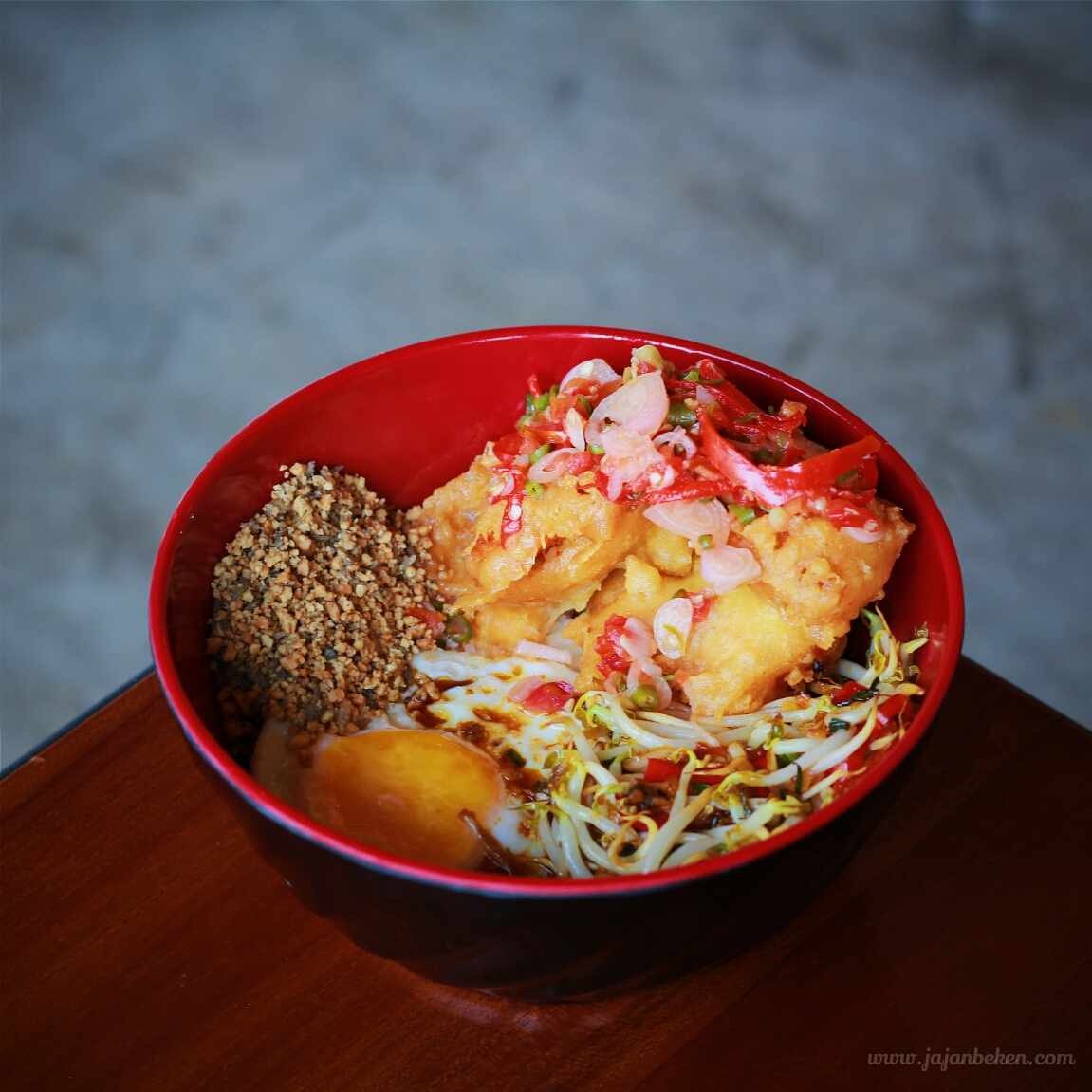 Pisang Mama Ong IDR 28k
Now we go to desserts, this called Pisang Mama Ong is one of the main desserts at this restaurant. This menu is very interesting because it looks like a sandwich piled up between the waffle and a banana. At the top of this menu there is a vanilla ice cream with melted caramel sauce hmmm yummmy, believe me i am drooling now. And the crumble of roasted peanut served on the whole desserts, a bit crunchy and beautifying of the presentation to this menu. The waffles and bananas are very tender so that when you cut is very easily.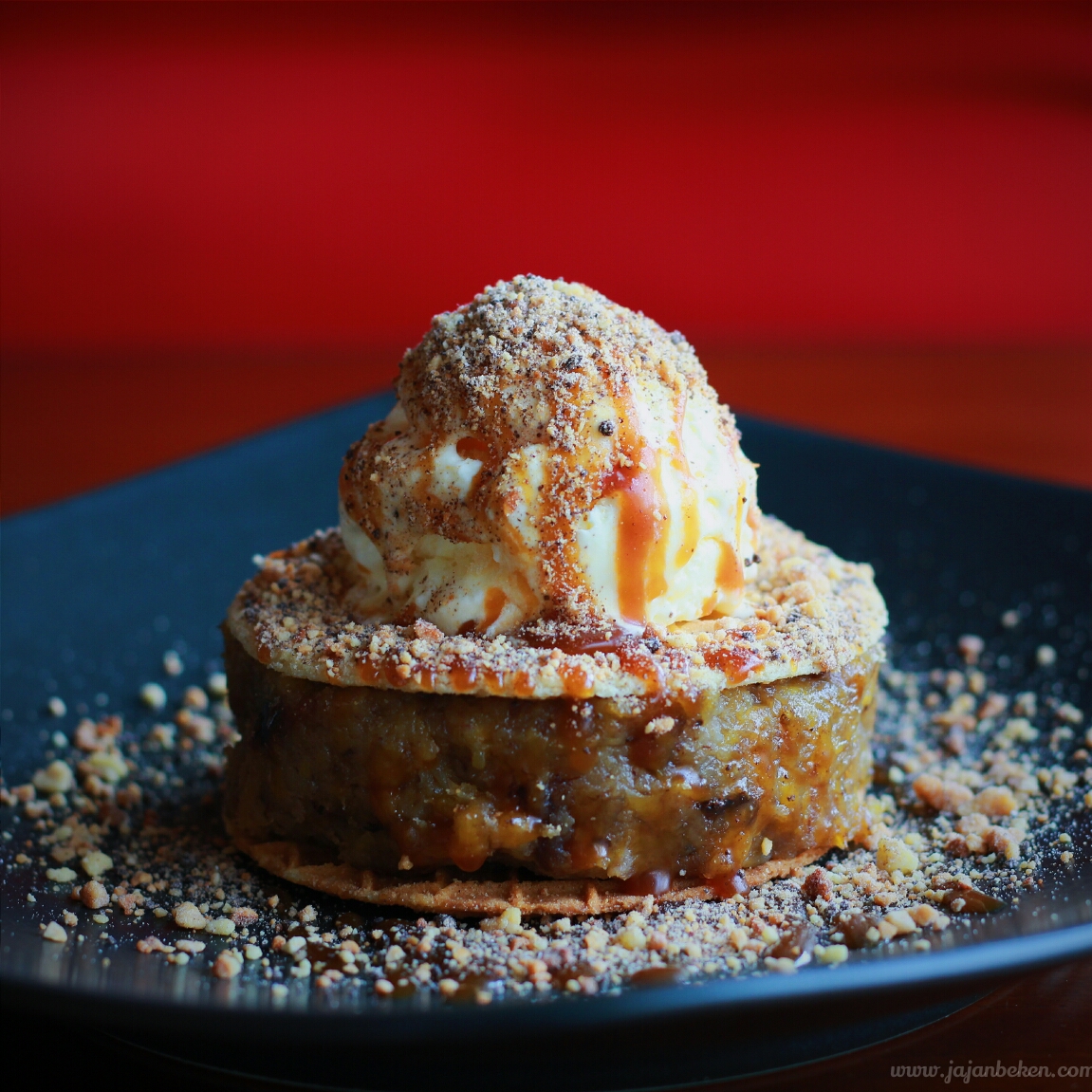 The Drinks At Waroeng Mama Ong
Apart from food, there is a drinks with superb tasty. Waroeng Mama Ong provide a wide variety of refreshing drinks and healthful. But on this occasion I tried two drinks were very fresh from fruit with a bright color that is very thick and very smooth juicy drinks when drink it.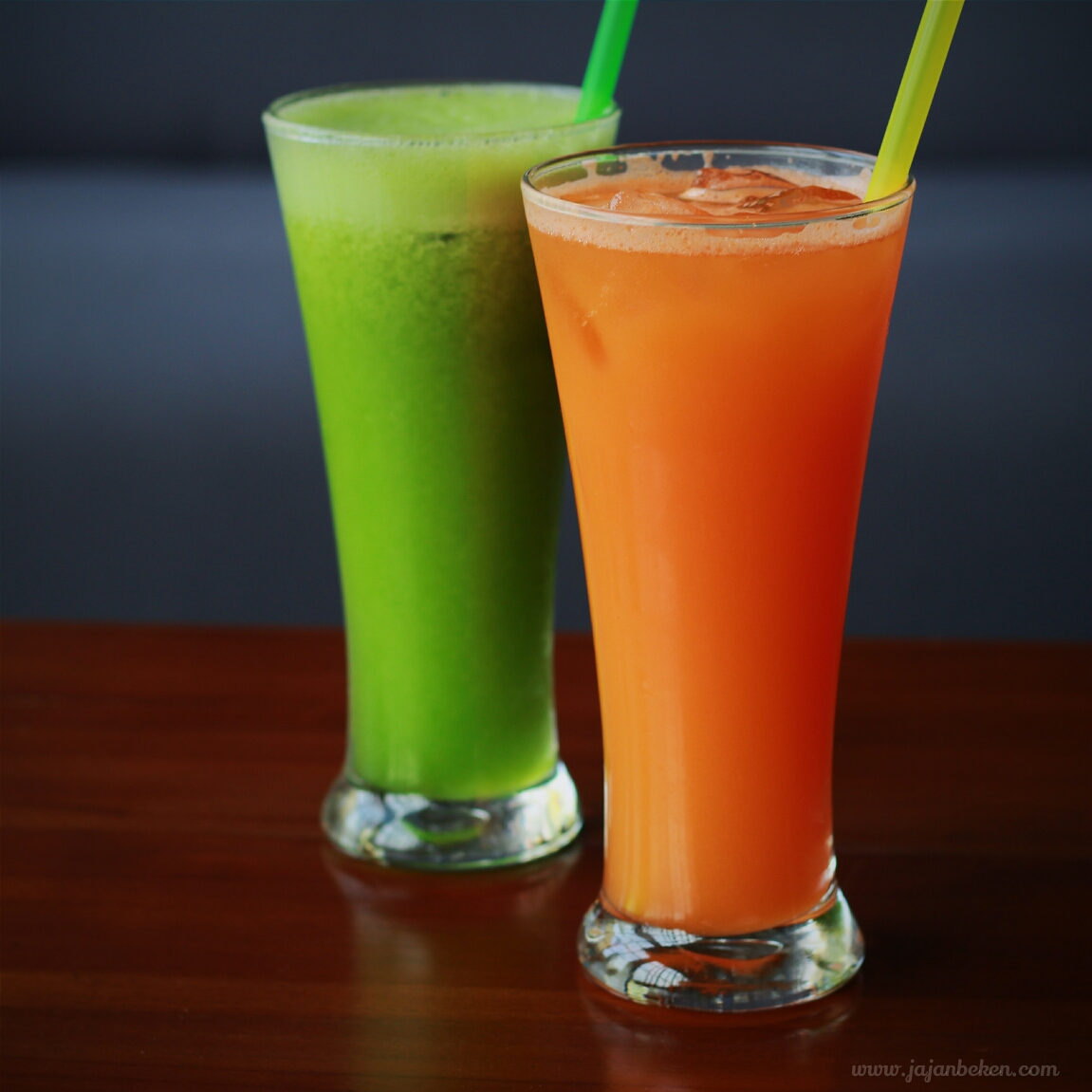 Orange Juice IDR 16k
Orange juice served from this restaurant is very natural, because its creation through the freshly squeezed orange juice. They just use a blender just to mix into the ice and then in a glass, cheeers. Previously they would ask us about the levels of sugar in accordance with our needs so, you will not feel the sweetness or less sweet.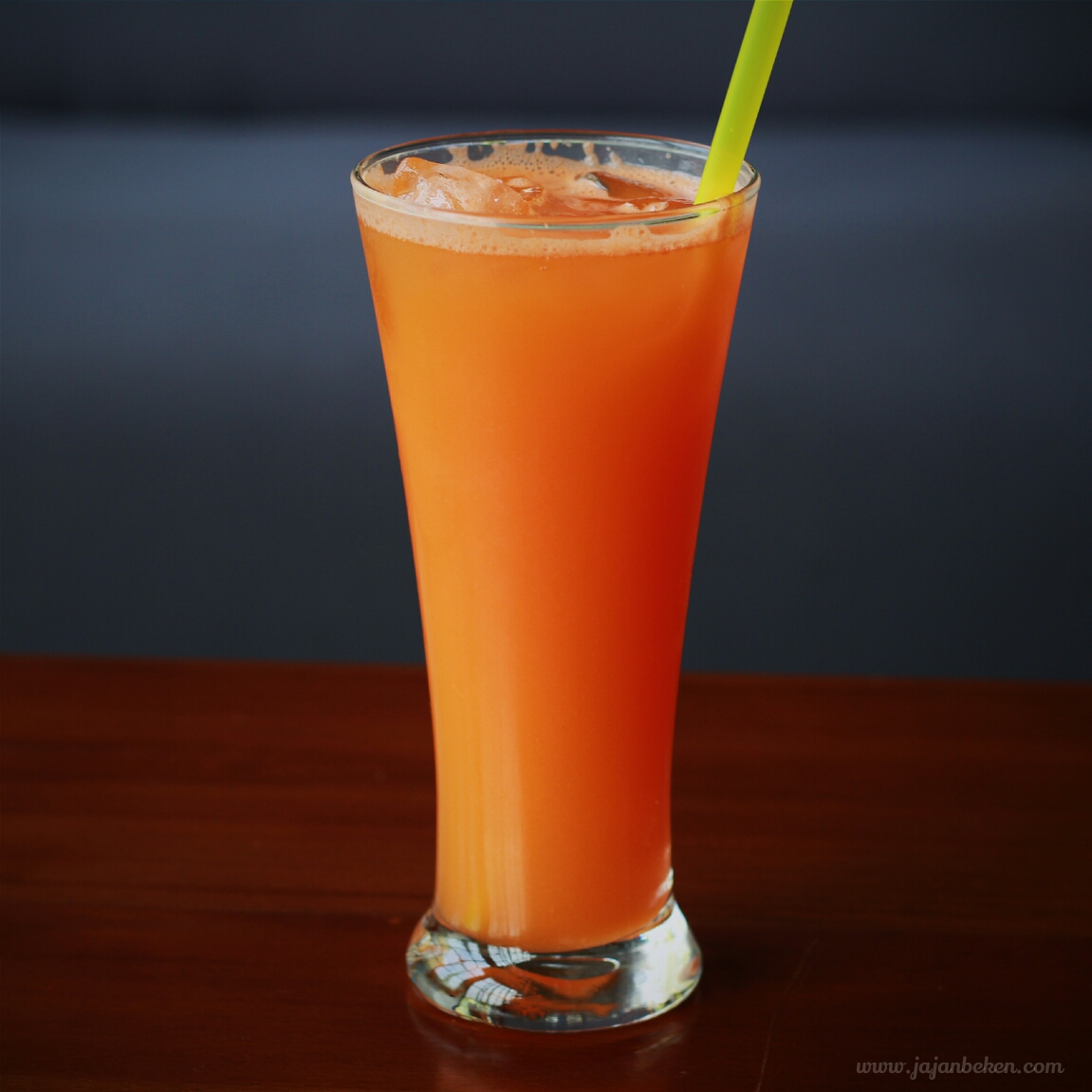 Green Juice IDR 18k
Green Juice made from kale and pineapple, firstly i am curious to know the taste and make me doubt. But then i wrong, the juice was very good why? Because the kale mix well together with the pineapple. It's so refreshing and i like the sensation of this two blended.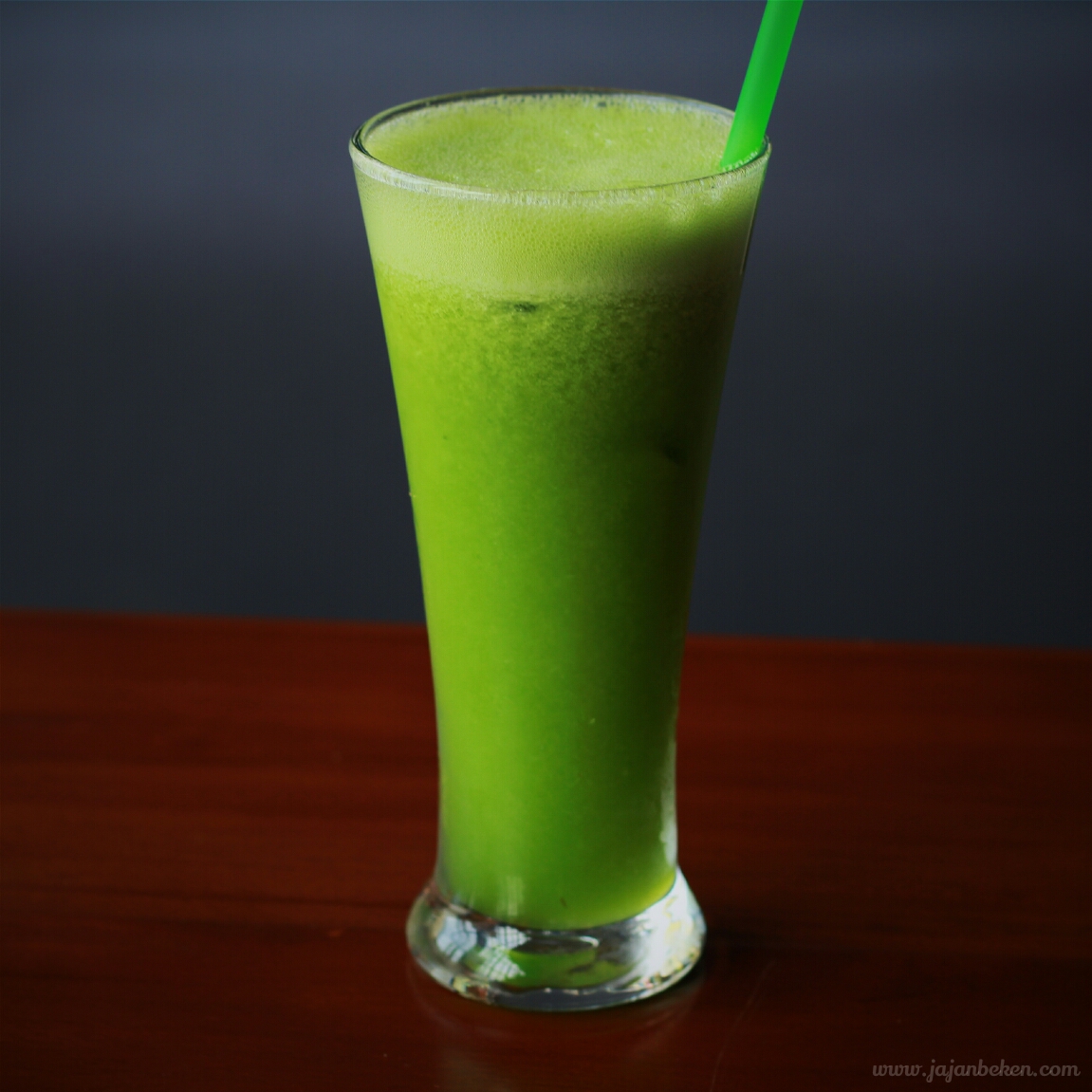 That was my visit at Waroeng Mama Ong, the place was so very cozy with tranquility atmosphere, instead the food and the beverages was so very tempting and delicious! I love being here and feel so comfortable.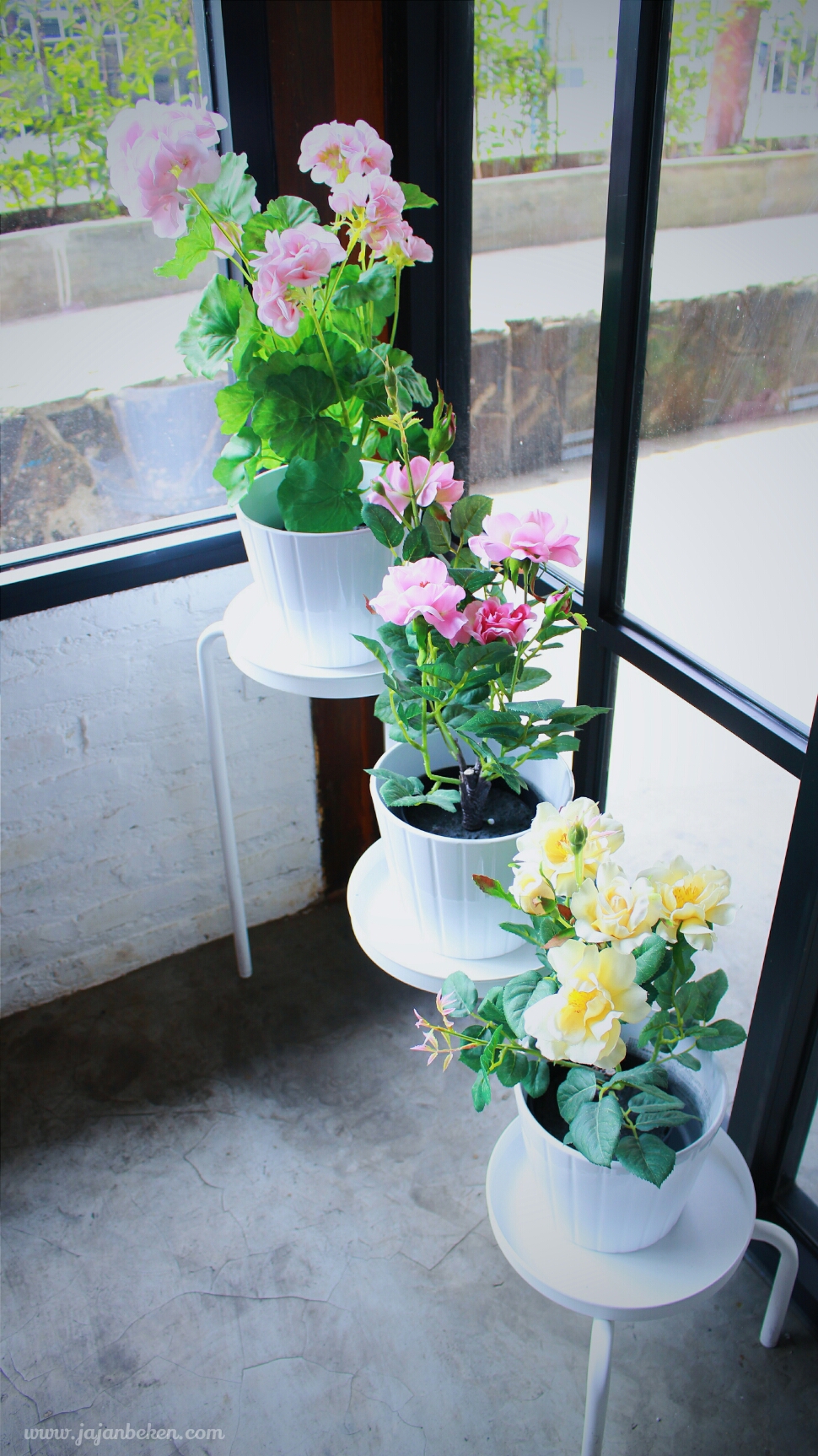 I highly recommend Waroeng Mama Ong  to you so please come along with your family, your friends and beloved ones. Finally, don't forget to subscribe my Blog and thank you for stoppin by in my Blog. And I apologize if there are an errors in my writing. See You
RATING
Ambience : Good
Taste : Good
Service : Good
Price :  Average
FACILITIES
Wifi : Yes
Plug : Yes
Dine in : Yes
Outdoor : No
Toilet : Yes
CONTACT
Address : Ruko Simprug Gallery , Jl.Teuku Nyak Arif No.10 , Kebayoran Lama,
Jakarta Selatan.

INFORMATION
Open hour : 10AM – 10PM
Price : Average 100K 
for two people (approx.)
MAP