If we talk a lot about restaurants in Jakarta it will not be endless. Now the competition between restaurants with each other makes the culinary world in this city increasingly colorful with many choices. We just choose, which restaurant to suit our needs. I have information to all of you about a restaurant that has a complete package. This restaurant is located on the Kosenda hotel with the name of the restaurant is Waha Kitchen At Kosenda Hotel.
This restaurant is on the first floor, which is Kosenda Hotel is located at Jalan KH Wahid Hasyim center of Jakarta. If you are from Sarinah and headed towards Tanah Abang, the position of this hotel is on the left. From the front of the hotel looks not spacious, but the building of this hotel towering upwards. Which is at the top of this building there is another restaurant is Awan Lounge.
Would like to know more about our experience at this restaurant?  Just scroll guys until the end this story!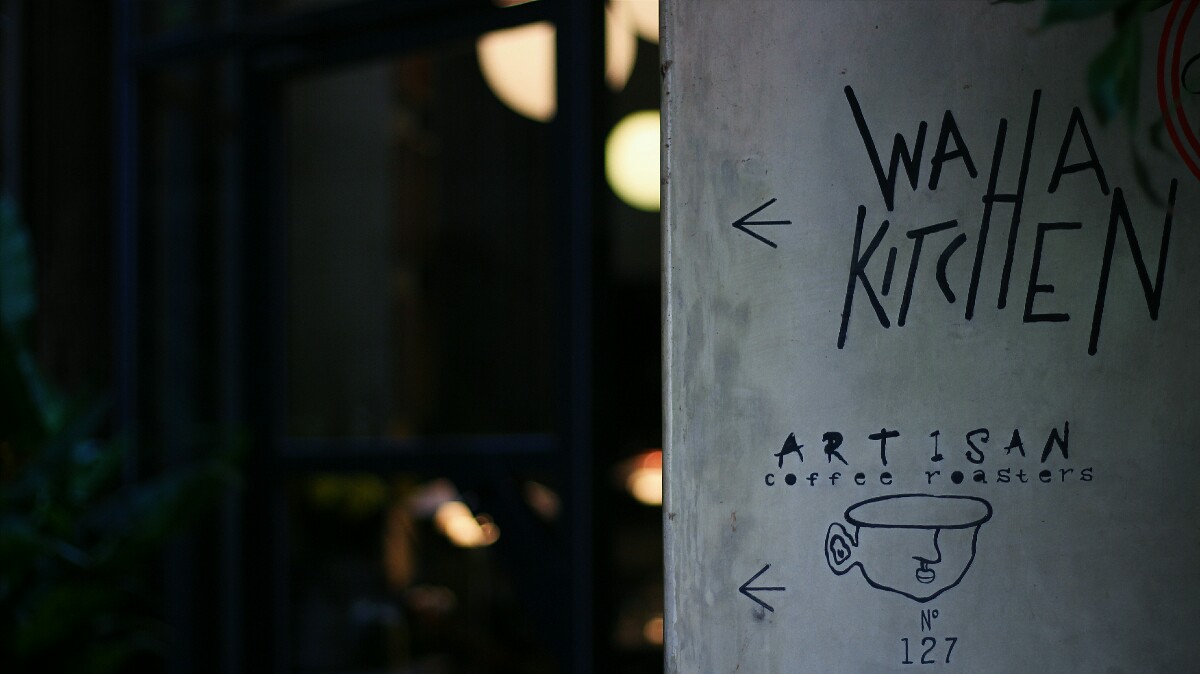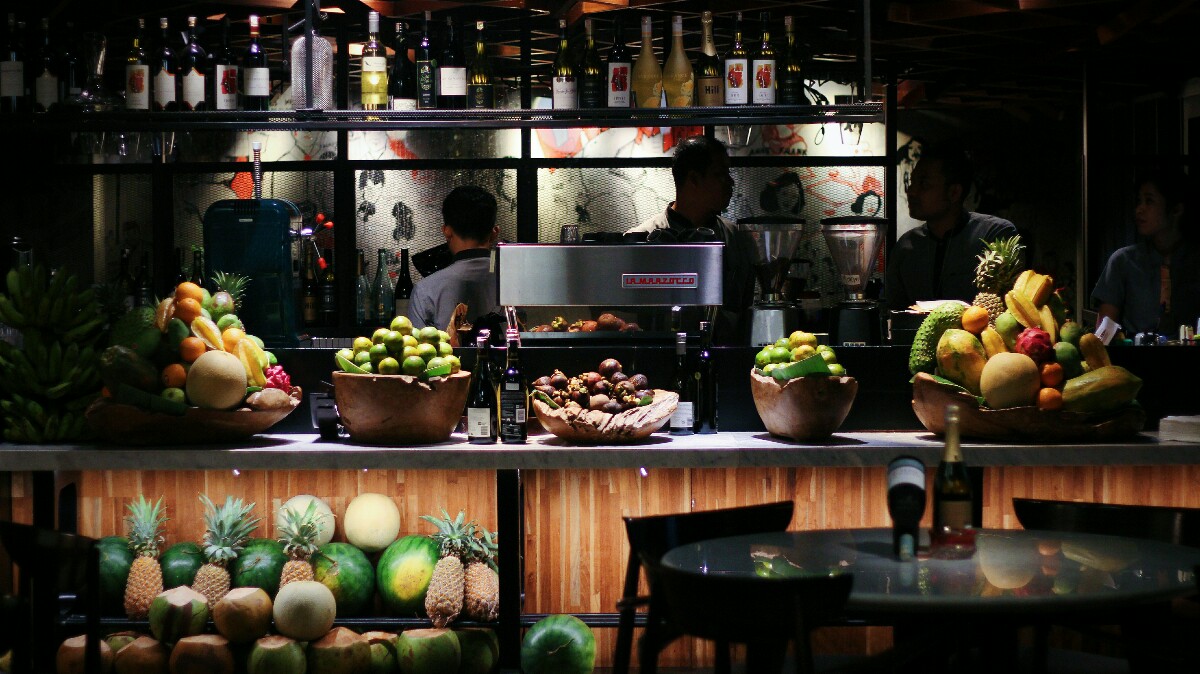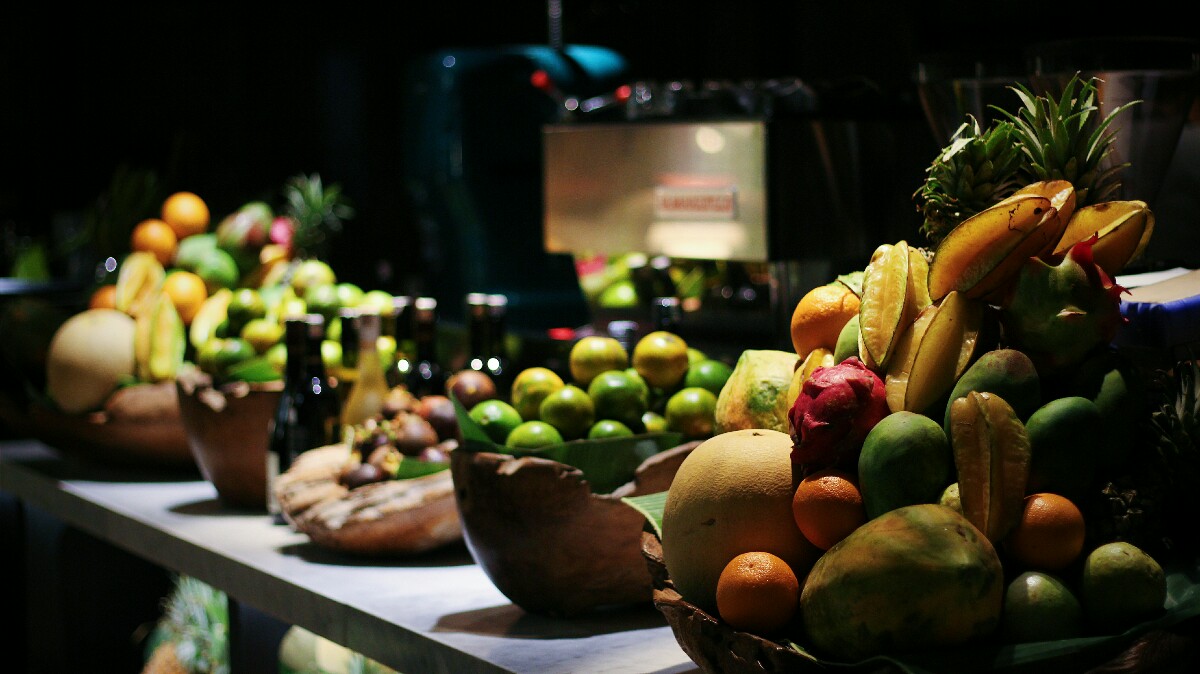 The Ambience At Waha Kitchen
If we visit a restaurant, besides the taste of food, which is our consideration to come back is the ambience. Because if the ambience is very good, when we enjoy the food will taste more delicious. Same thing with this restaurant, although the food is very tasty but the condition of the room is not good I will rethink to come to this restaurant again. But, it will not be happen, because I think this restaurant has a very good complete package.
When arrived at this restaurant I really like the design of the hotel and the concept of this restaurant. The hotel building looks very minimalist and beautiful and I have to feel comfortable just by looking at it. When heading to the restaurant, on the front of the hotel there is a small pond consisting of many fish, when looking at it my mind was relaxed.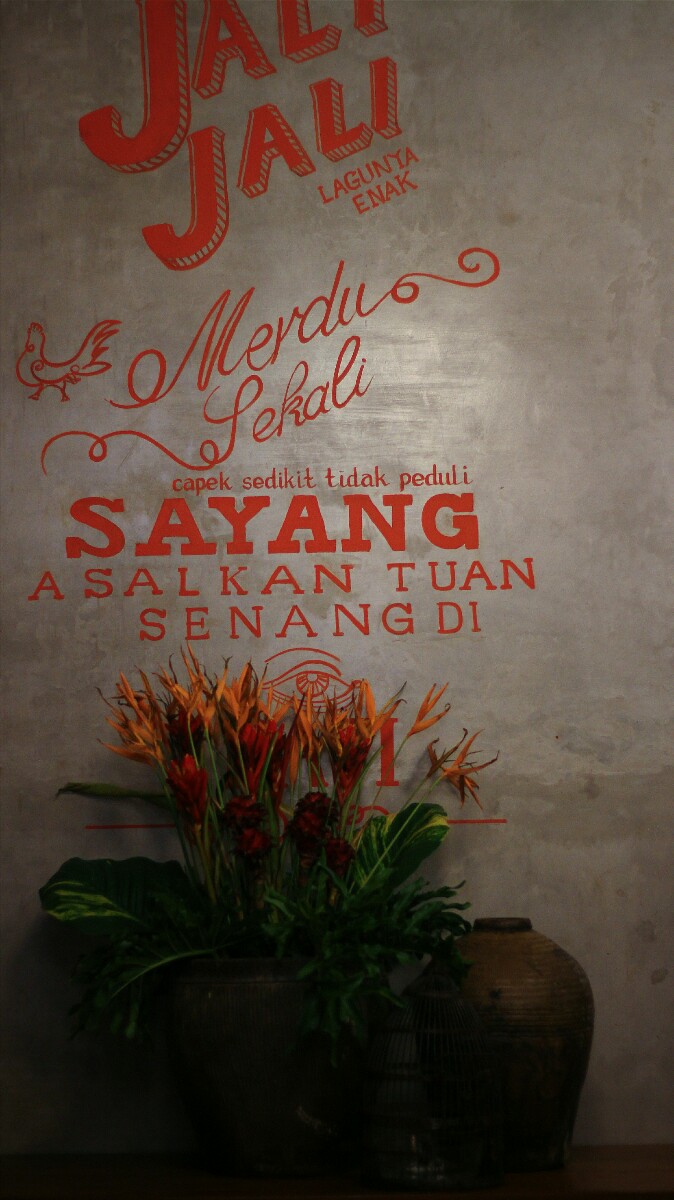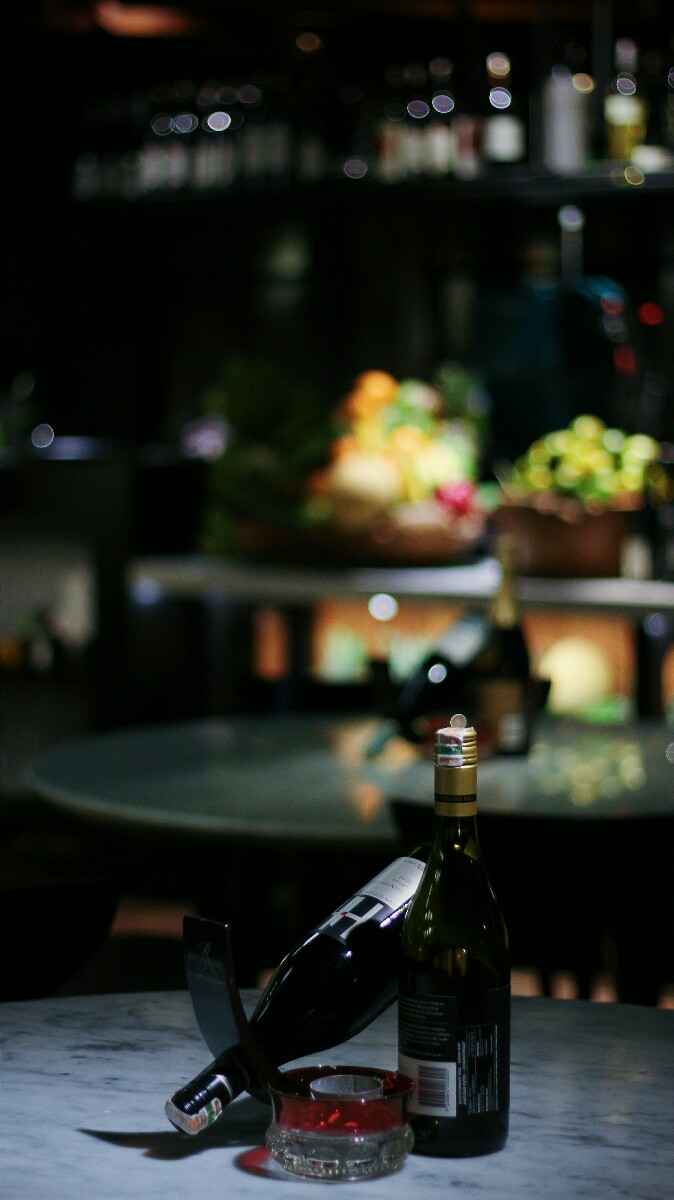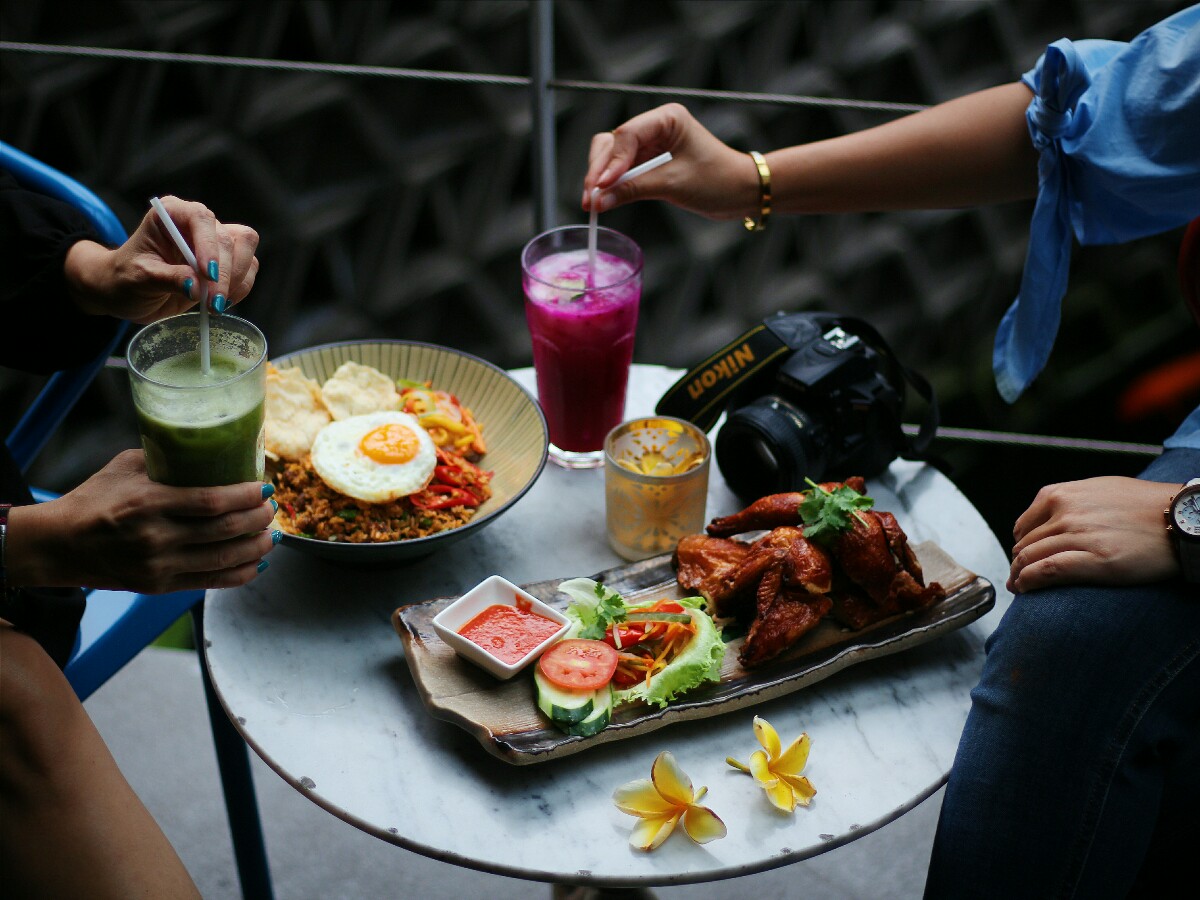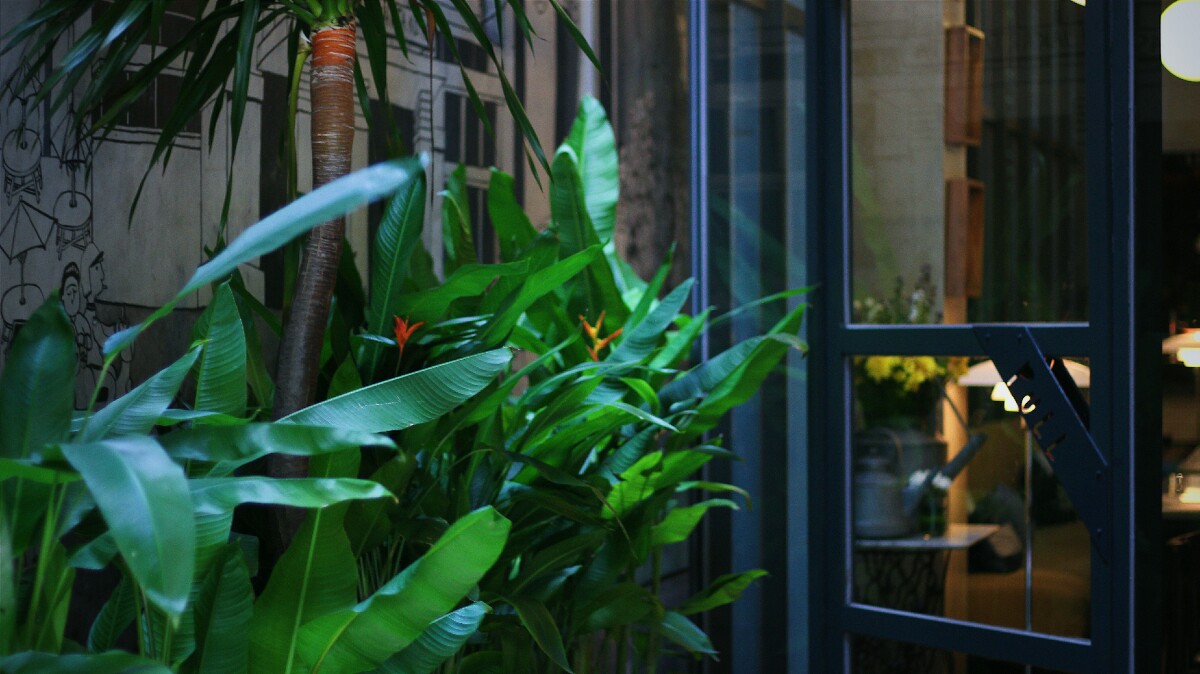 Can you see? On the terrace of this hotel there are many ornamental plants that decorate this section. In the middle of the hustle and bustle of the city of Jakarta is a lot of pollution. Here you can refresh your body a little bit, because when it's on the terrace although the afternoon air is very hot but I can enjoy here. From here I just realized that the plant is very important especially for this city.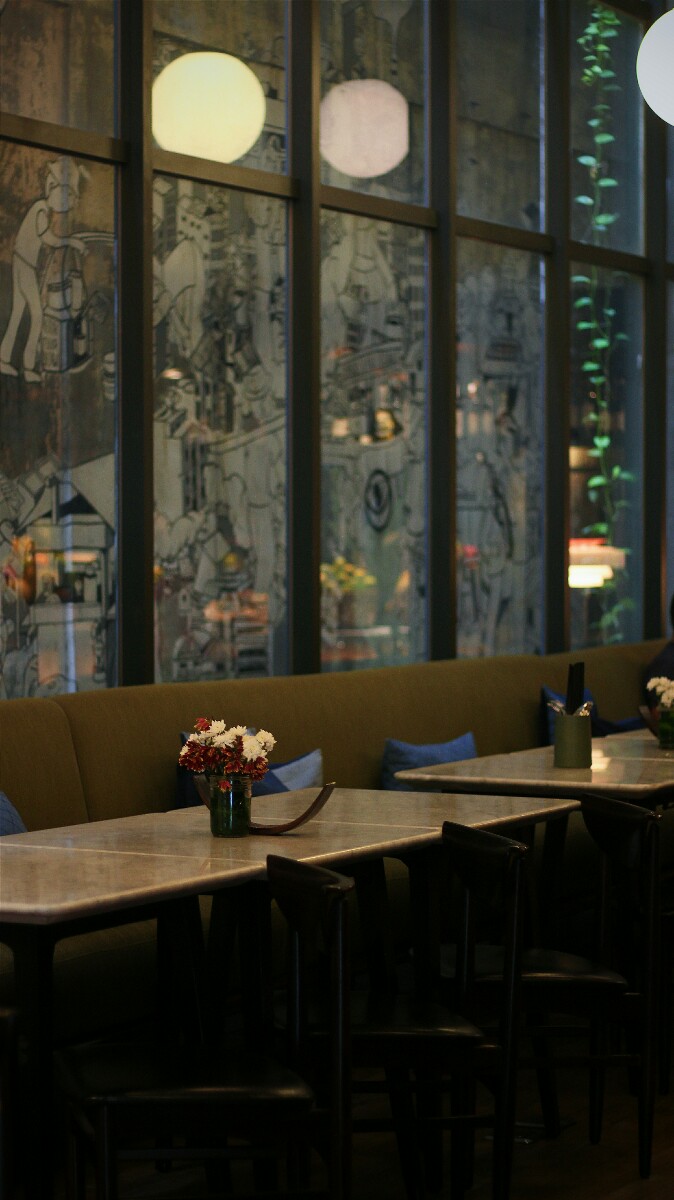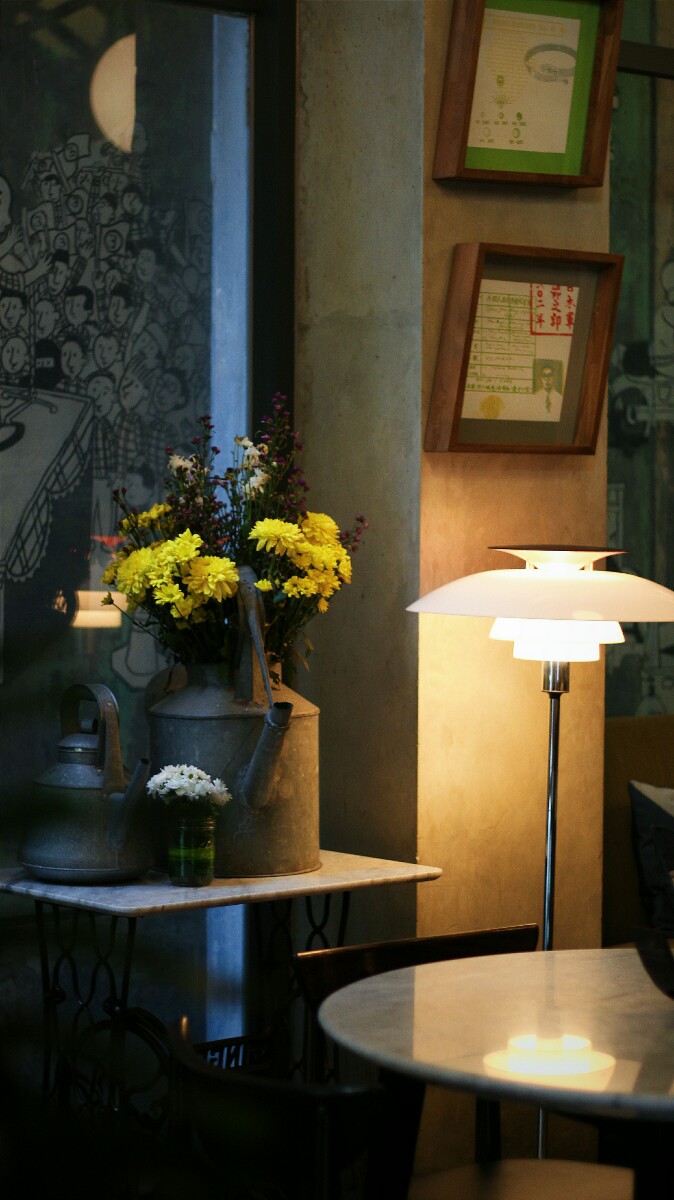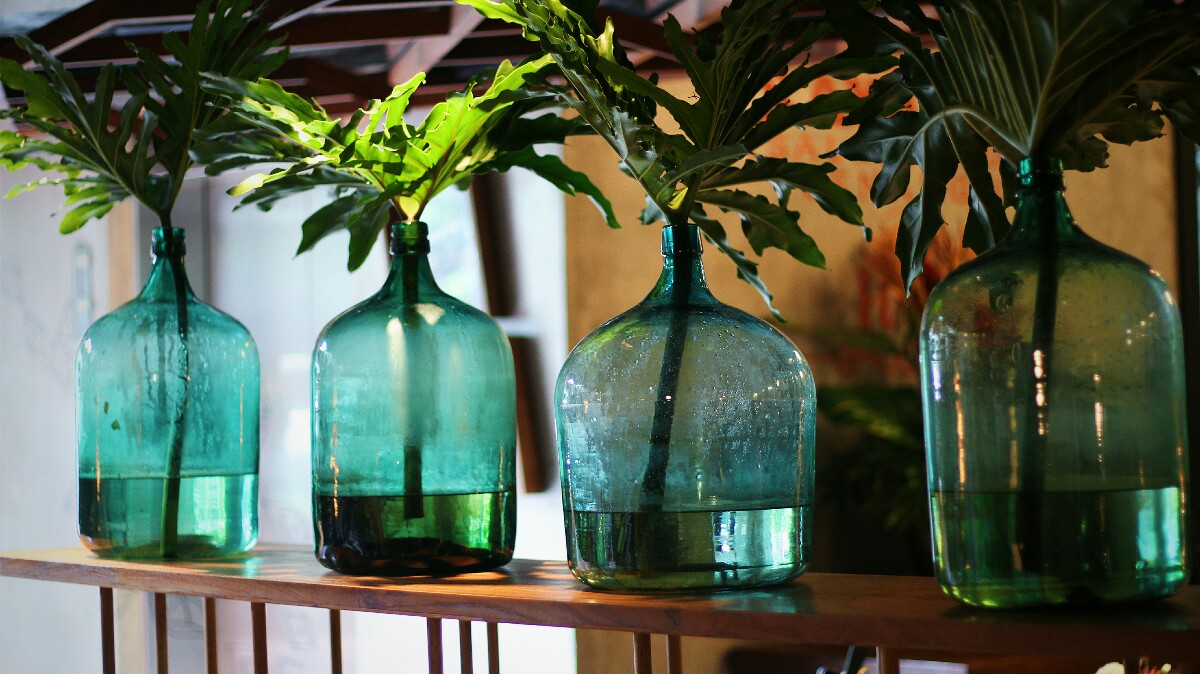 When I entered this restaurant I immediately fell in love, I really like the decor of this restaurant. The whole table is neatly arranged and looks classy accompanied by ornaments on the table. And in this room there is a hanging lightbulb which is very eye catching when looking at it. The room at this restaurant has dim light and cool, I think this is very good for our tranquility in eating or just talking with friends at this restaurant.
And if we shift slightly to the next, there is a very comfortable lounge. There are many seating options here, like a recliner and many more. I bet when you sit here you will be very sleepy, because in addition to a very comfortable seat you will also be accompanied by instrumental music.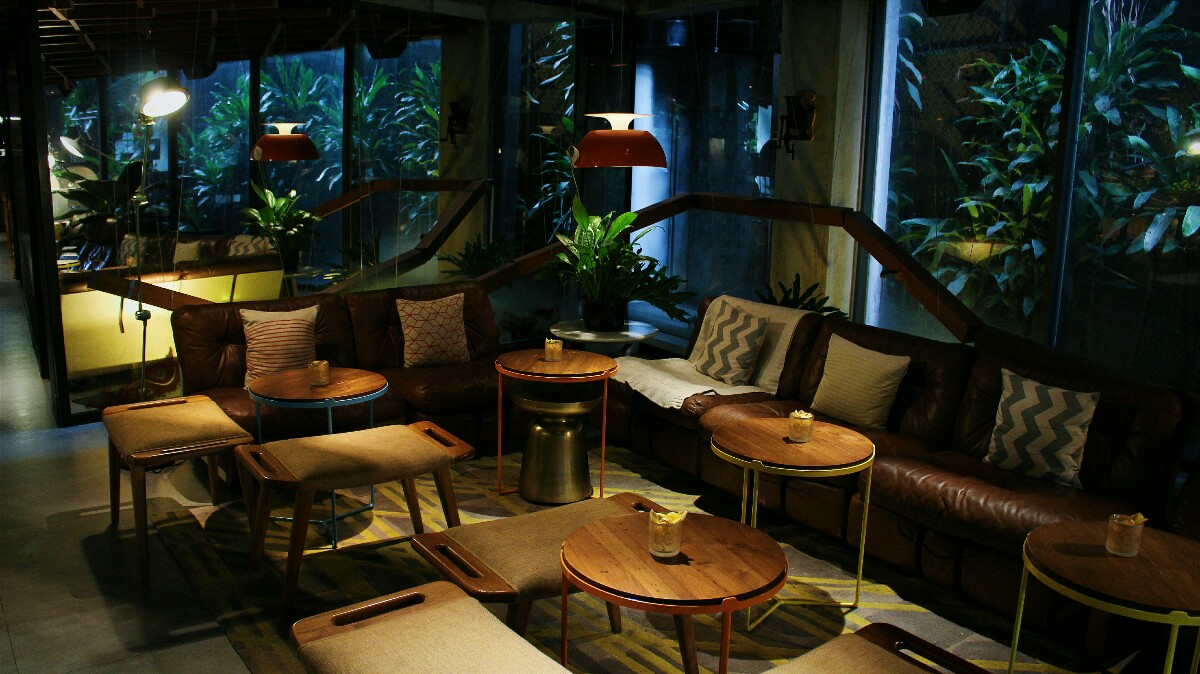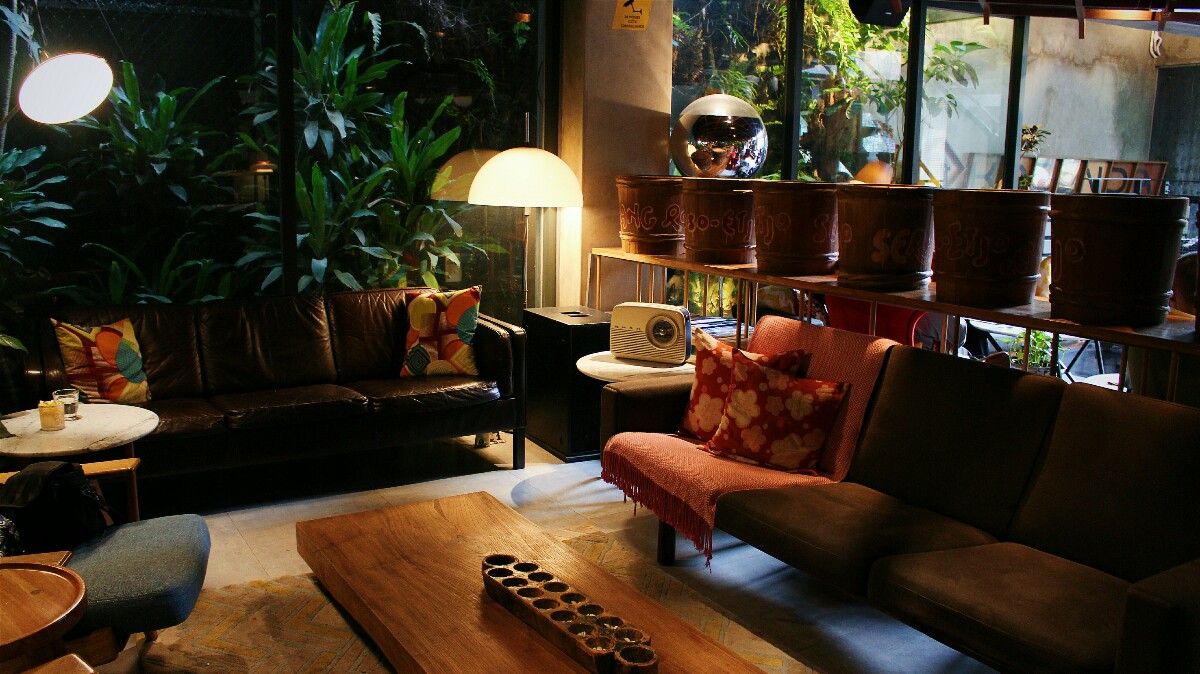 It is time we talk about the food of this restaurant. Because this month is the holy month of Ramadhan, Waha Kitchen has a special menu for this month especially for you that break the fast. Just scroll guys!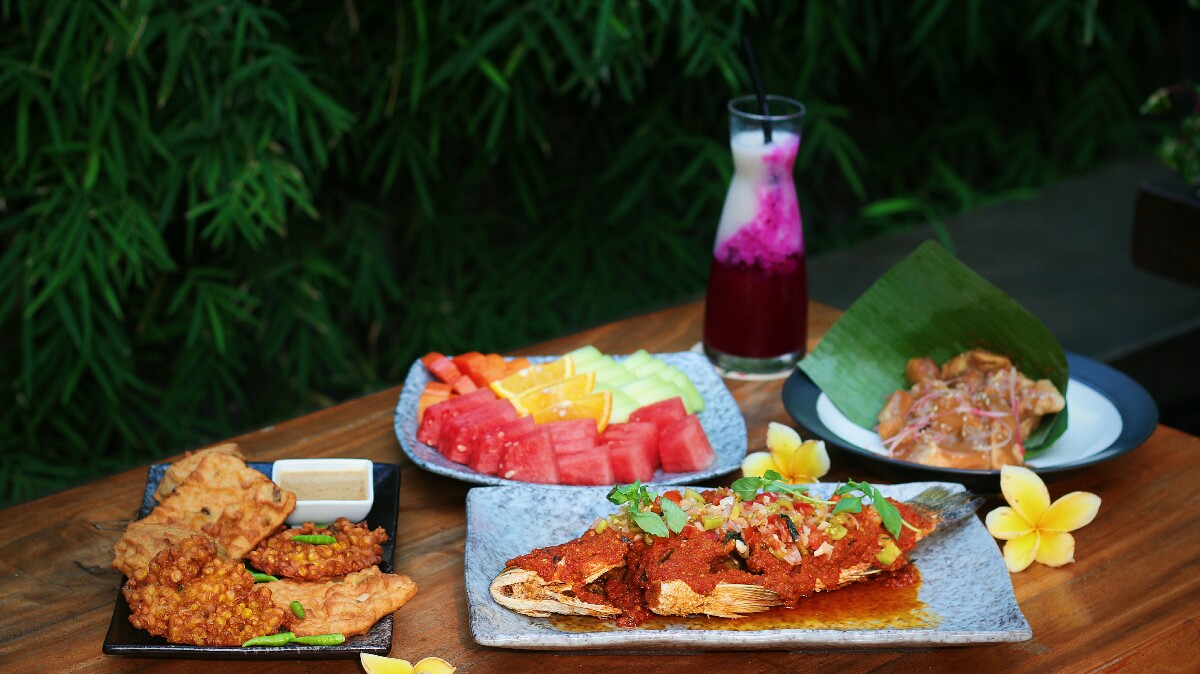 Fish Dabu Rica IDR 30k/100gr
This menu served with fish, chilli, shallot and lime. A dish that really makes your appetite increase. The size of the fish is very large So, this fish menu can be shared with three people. Which pulls at the top of the fish served with sambal dabu which makes the appearance of this menu more beautiful. To taste, this fish menu is very tasty the meat served is very tender. And this menu is perfect for you spicy lovers.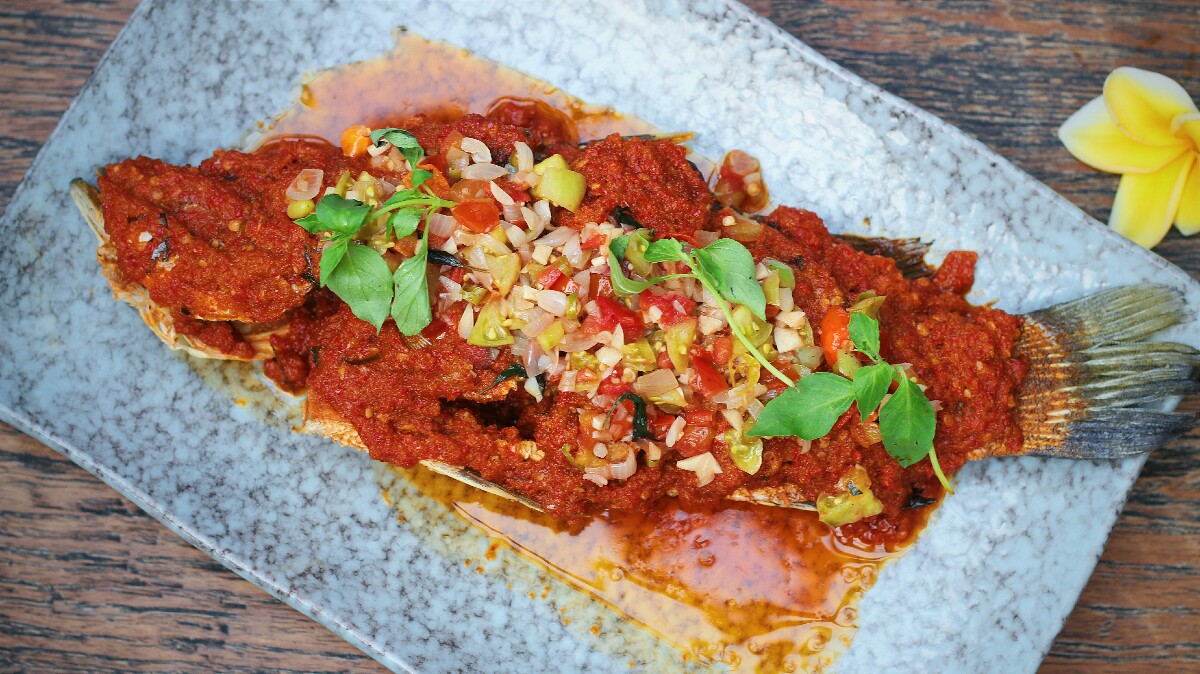 Buttered Prawn IDR 148K
This menu served with fried wild prawns in egg fluff, curry leaves, spring onions and chilli. Because I really like prawns so, I think this is the most delicious menu at that time. The prawns served was very tasty and really fresh. You must try this menu when you come to this restaurant.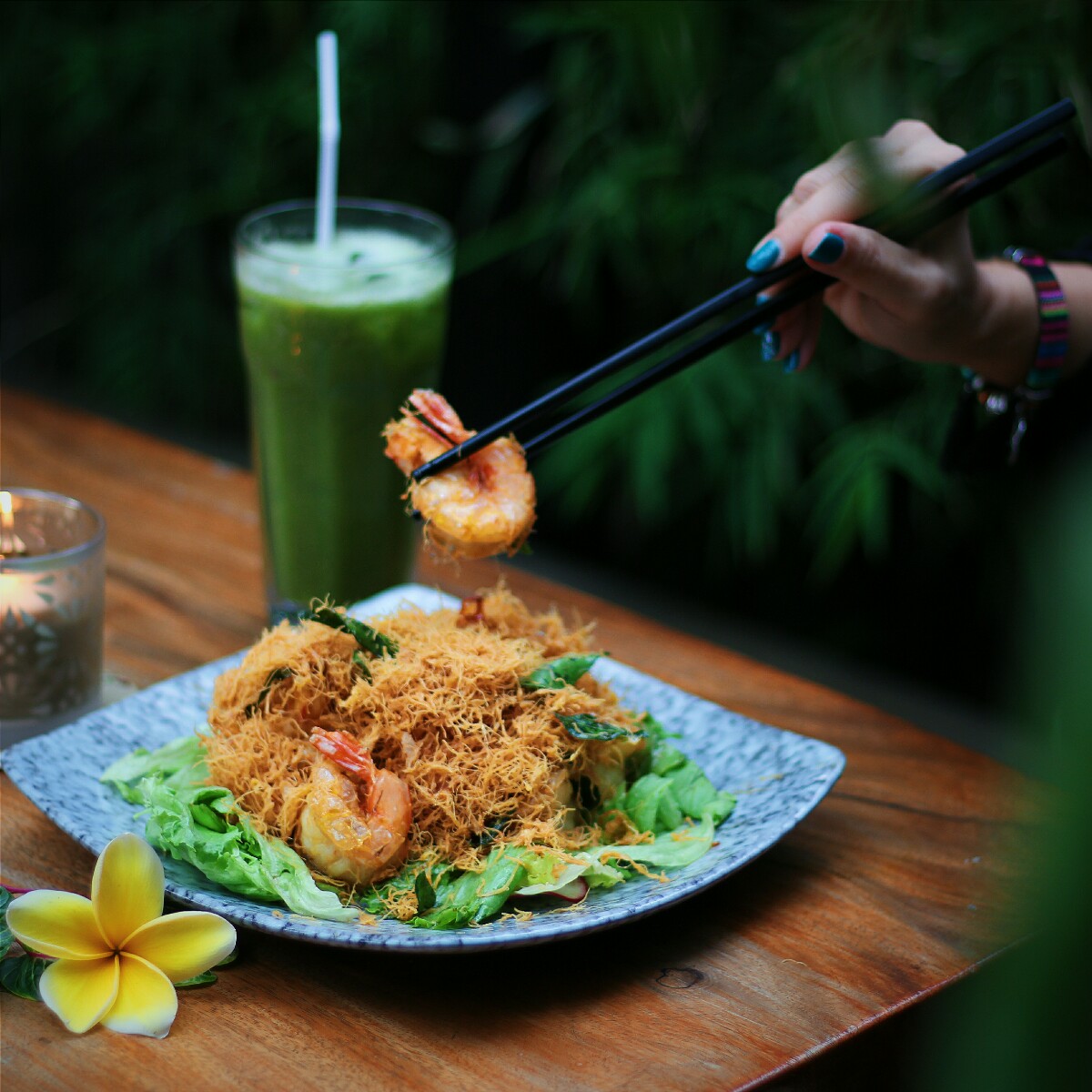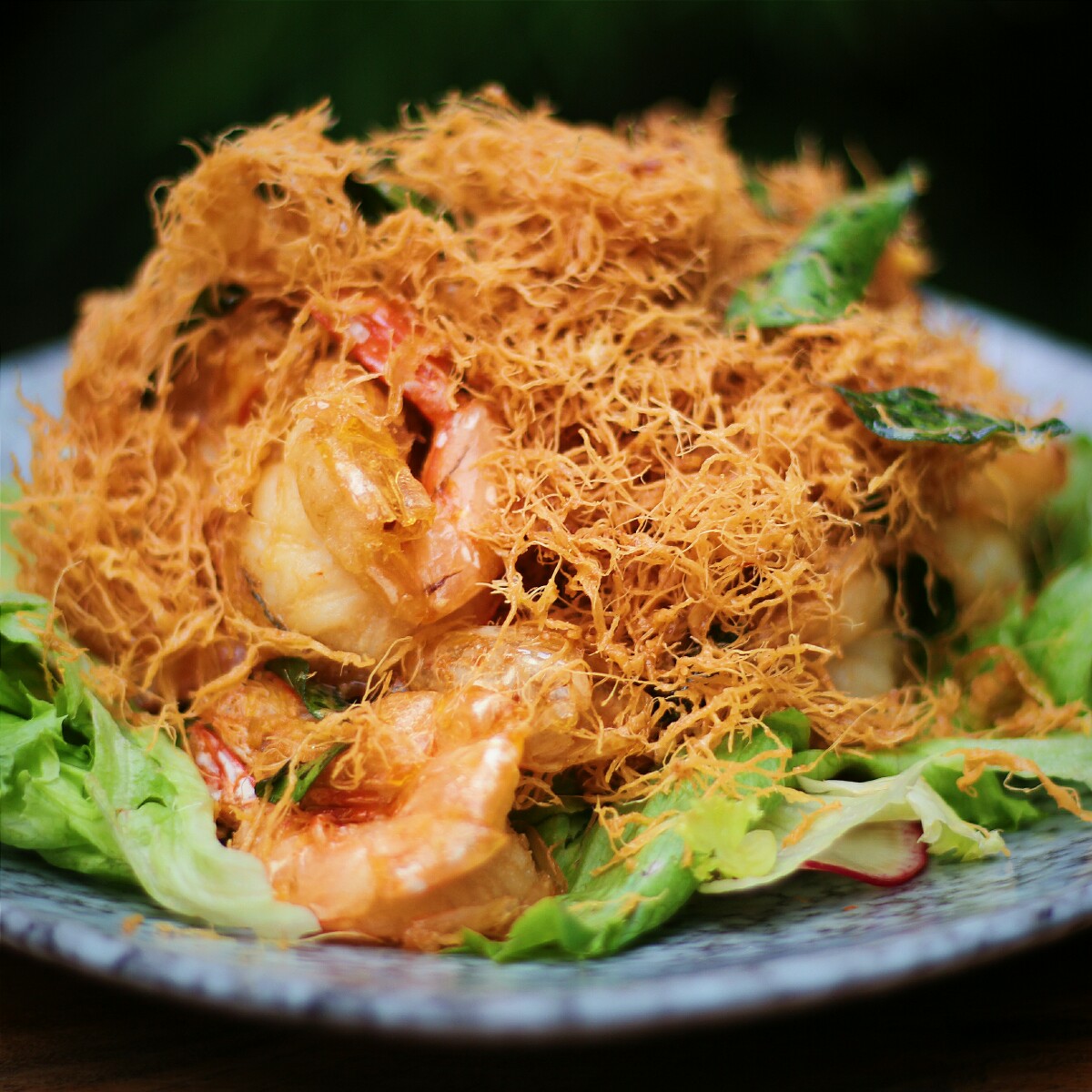 Nasi Goreng Indonesia Hebat IDR 108K
This menu served with fried rice, squid, anchovy, pickles, prawn crackers and sambal balacan. This fried rice menu is very different from the usual, because it was served with a rich selection of seasoning spices. In this menu there are two choices of seafood that will accompany you. Prawn and squid cooked crispy so, giving rise to its own taste.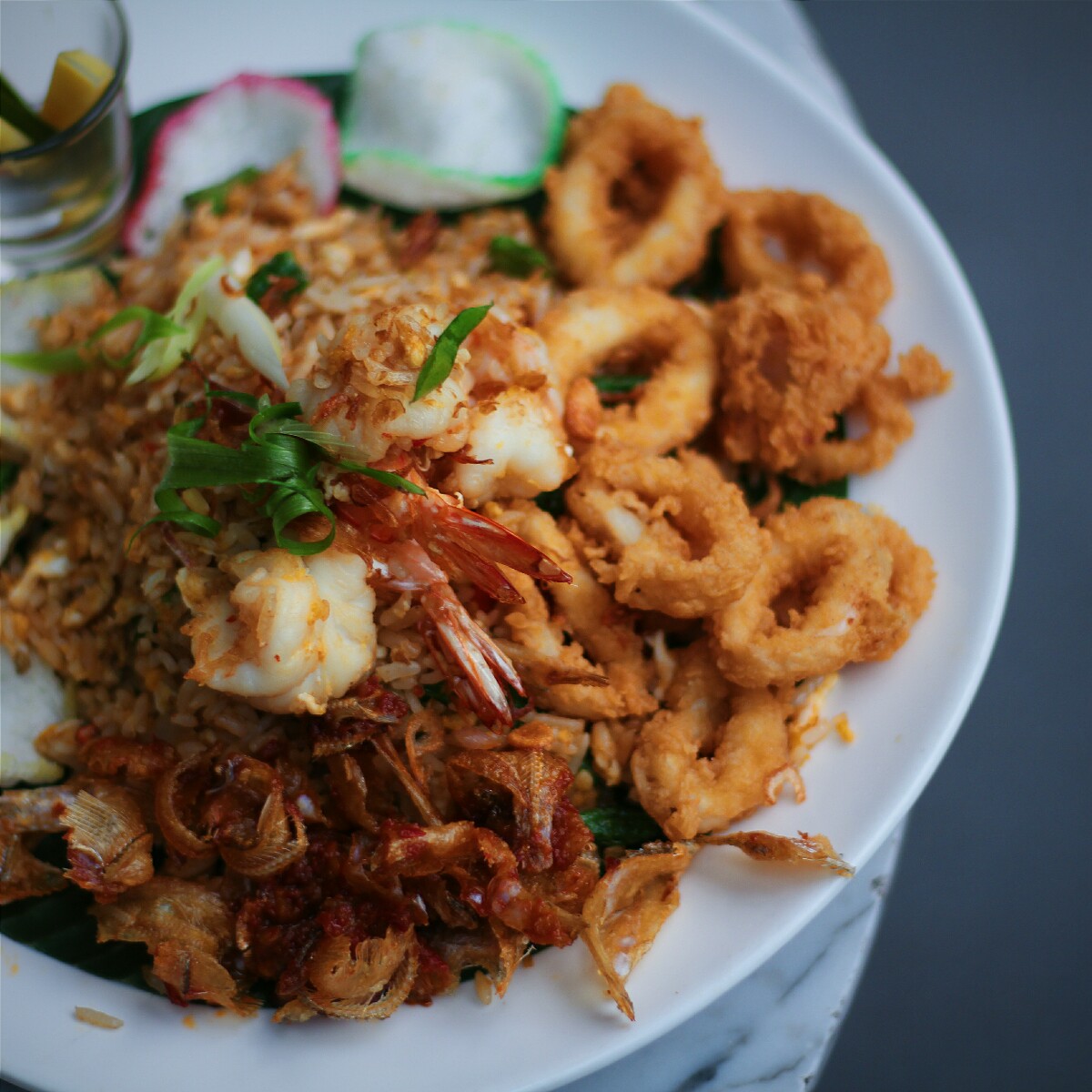 Besides the menu above, this restaurant has another food menu that is very tasty Which you should try!
Gorengan Platter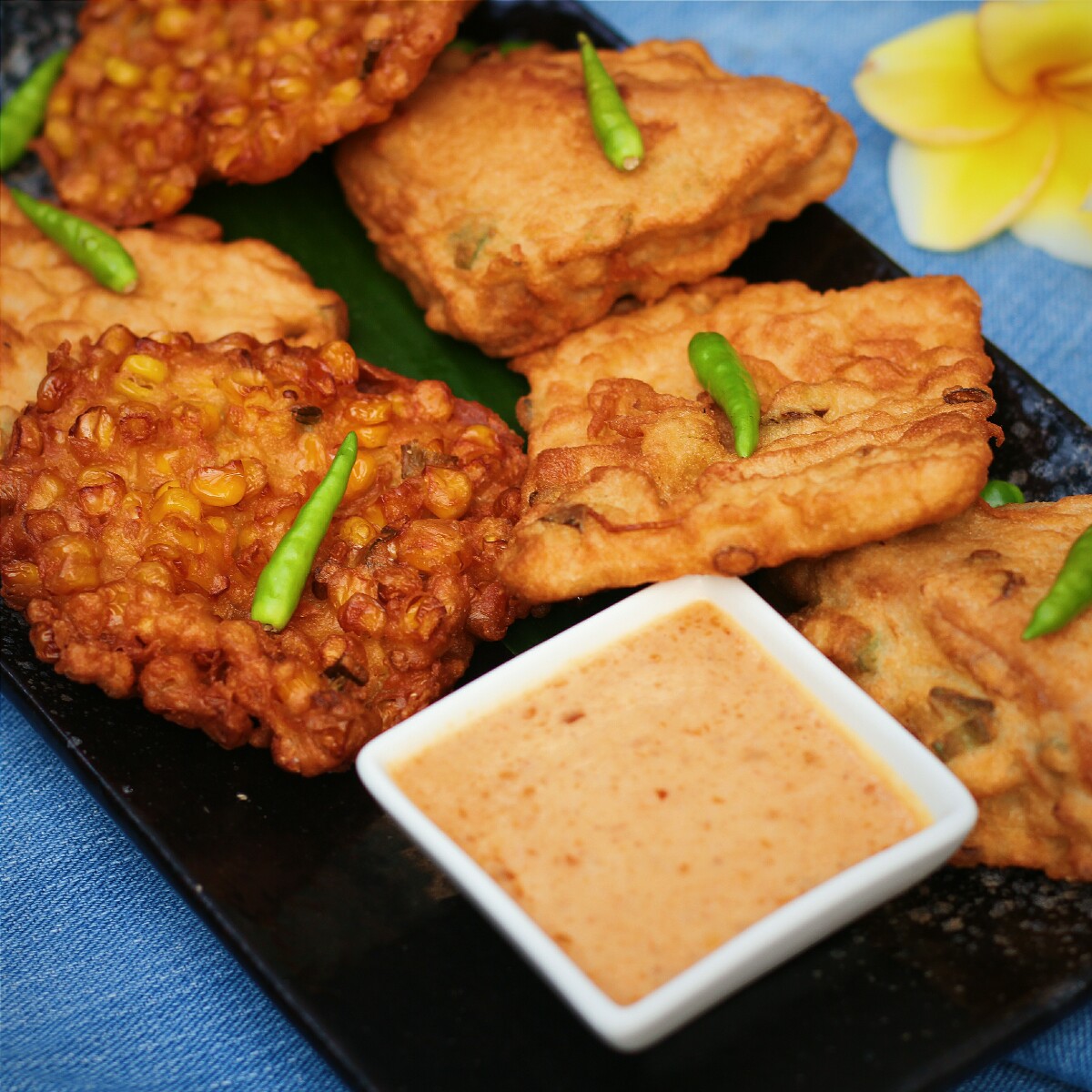 Rujak Peranakan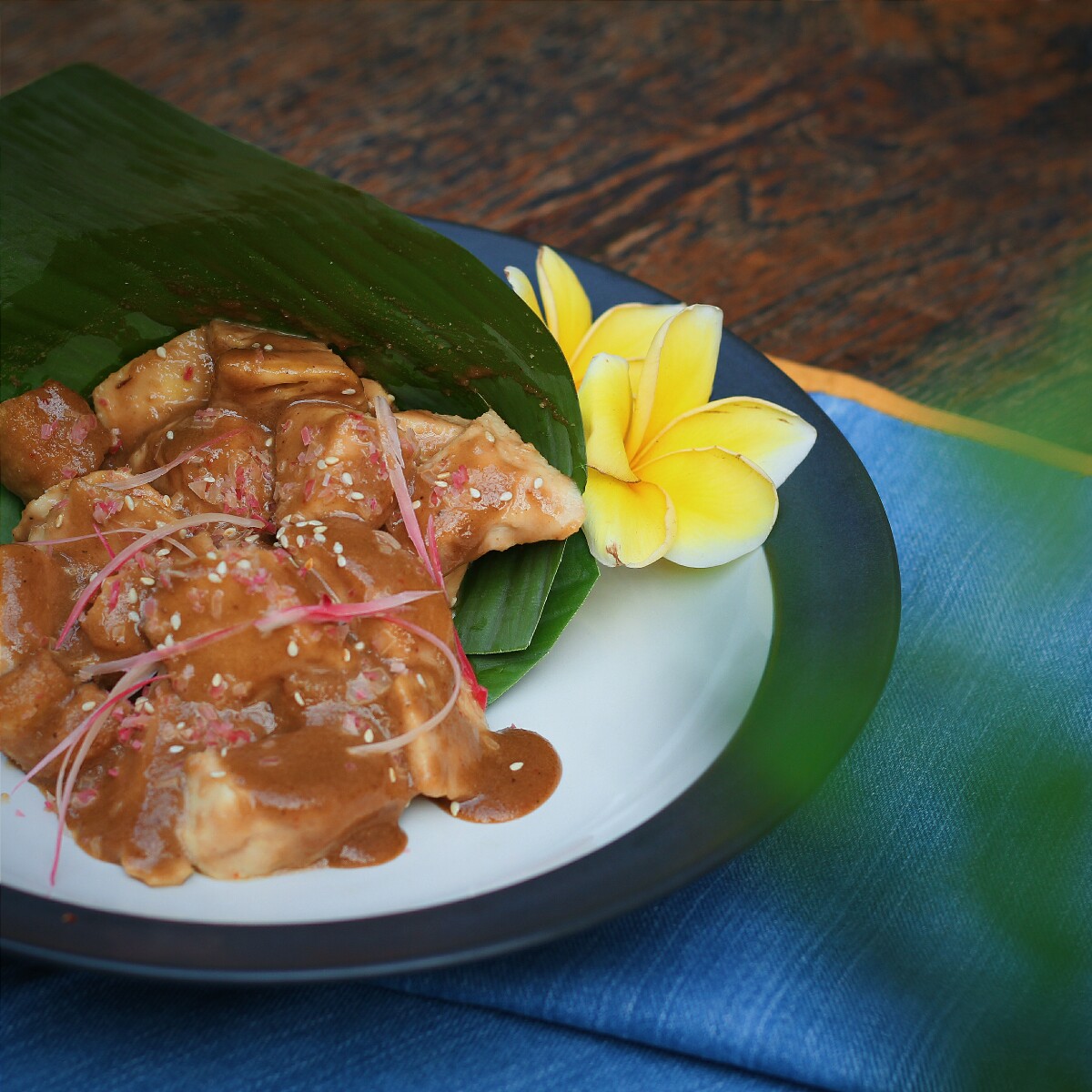 Lamb Fried rice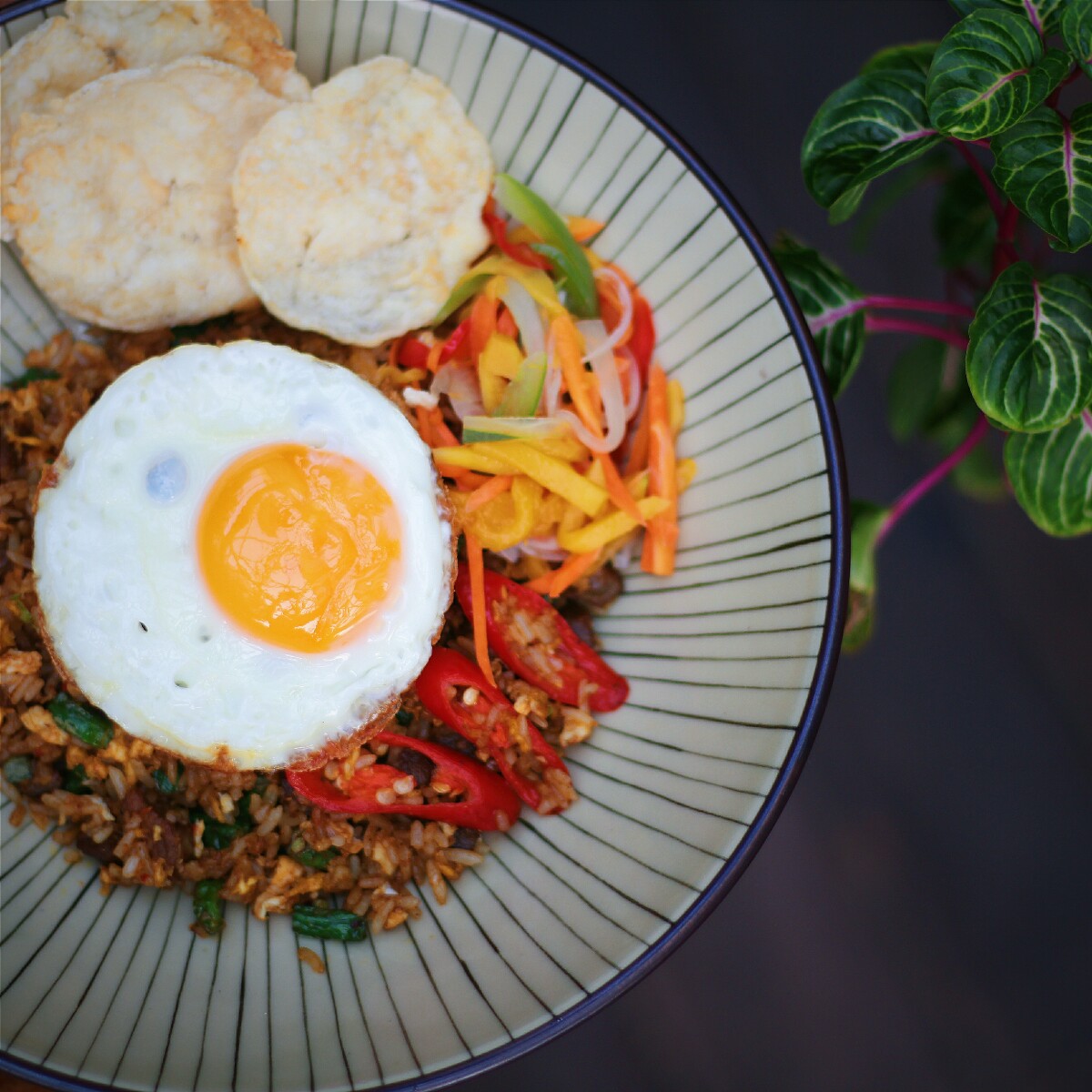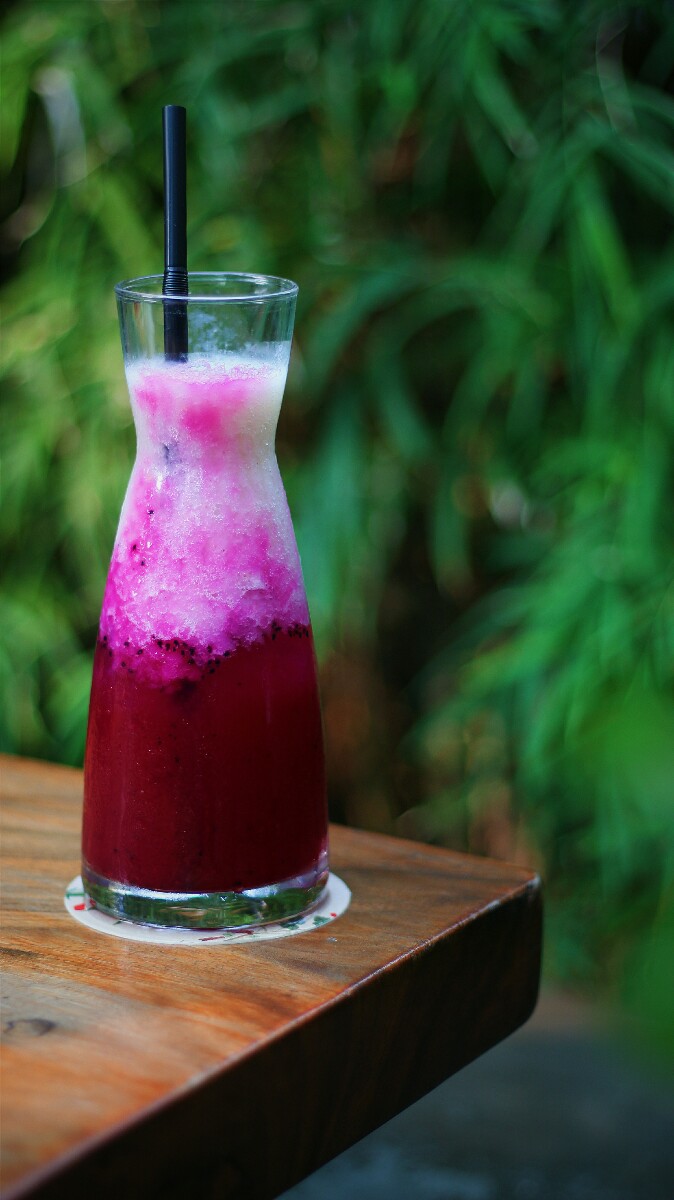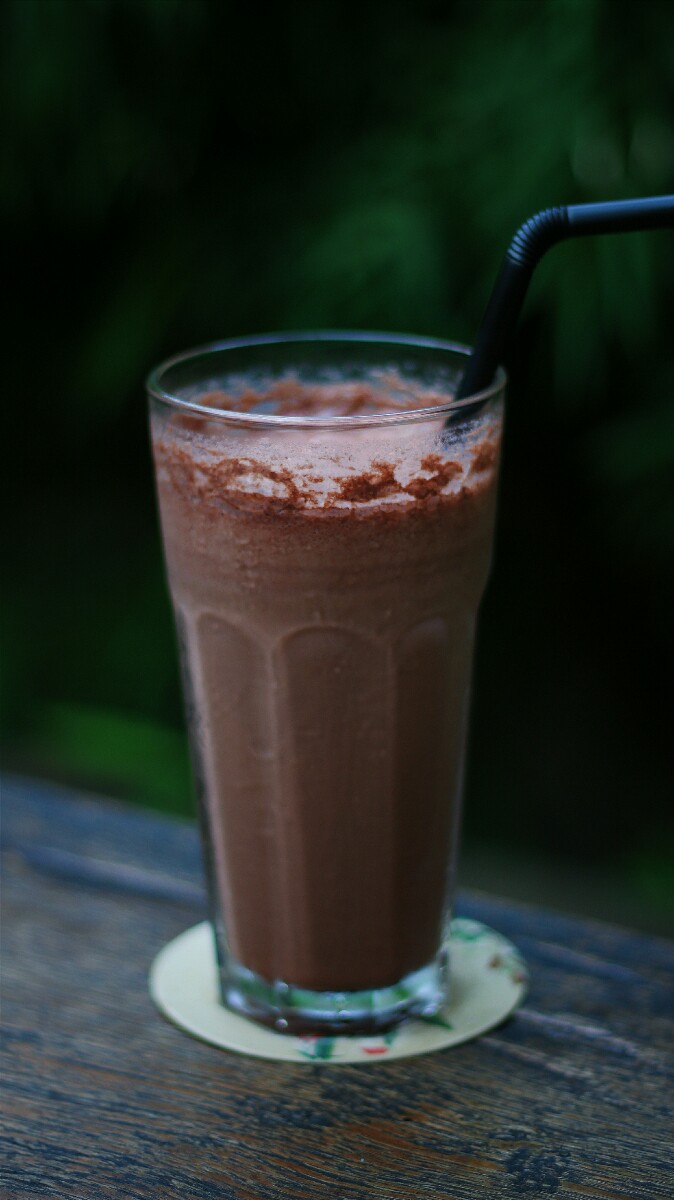 Over all, I really liked this restaurant they have a very good ambience which makes the visitors comfortable when they are there. Besides that, in this restaurant there are many murals which makes us more familiar with the city of Jakarta with the mural. And the food at this restaurant is very delicious with a very unforgettable taste.
Thank you for coming in this article, don't forget to subscribe our blog and see the others awesome articles. I apologize if there any errors in my writing, and see you to the next adventure with Jajan Beken
RATING
Ambience : Good
Taste : Good
Service : Good
Price :  Average
FACILITIES
Wifi : Yes
Plug : Yes
Dine in : Yes
Outdoor : Yes
Toilet : Yes
CONTACT
Address : Jl. KH Wahid Hasyim No.127, Kb. Kacang, Tanah Abang, Kota Jakarta Pusat, Daerah Khusus Ibukota Jakarta 10240
Phone: (021) 31936868
Instagram Waha Kitchen @kosendahotel
Zomato Waha Kitchen 
INFORMATION
Open hour : 11AM – 02AMPrice : Average 550K for two people (approx.)
Cash accepted
MAP