Tucanos Brazilian Restaurant Jakarta, where a dining experience rich in flavor and heritage awaits you. The Brazilian tradition of grilling, or CHURRASCO, is a fusion of South American and European cultures. From its birth in the Pampas or grasslands of Brazil, to the sparkling beaches of Rio de Janeiro, Tucanos now extends this festive tradition to you.
At Tucanos, meats and vegetables are carefully selected to ensure that only the freshest cuisine is served. Our meats are tastefully seasoned and cooked on skewers over open-flame grills. The skewers are then brought to your table where sizzling portions are sliced onto your plate. You may choose as many different flavors and cuts as you like.
Tucano's is opened in Jakarta , located at Pavilion Arcade Tucano's brings the festive of big meat with authentic Brazilian style BBQ Churrasco (shoe-HAS- ko) concept. Where restaurants servers provide and endless supply of grilled meat cuts directly to patron's table. Customers can experience this unique serving style called "Espeto Corrido", when the waiters will move around the restaurant with the skewers and slicing meat onto the customer's plate as requested by the famous Tucano's cue.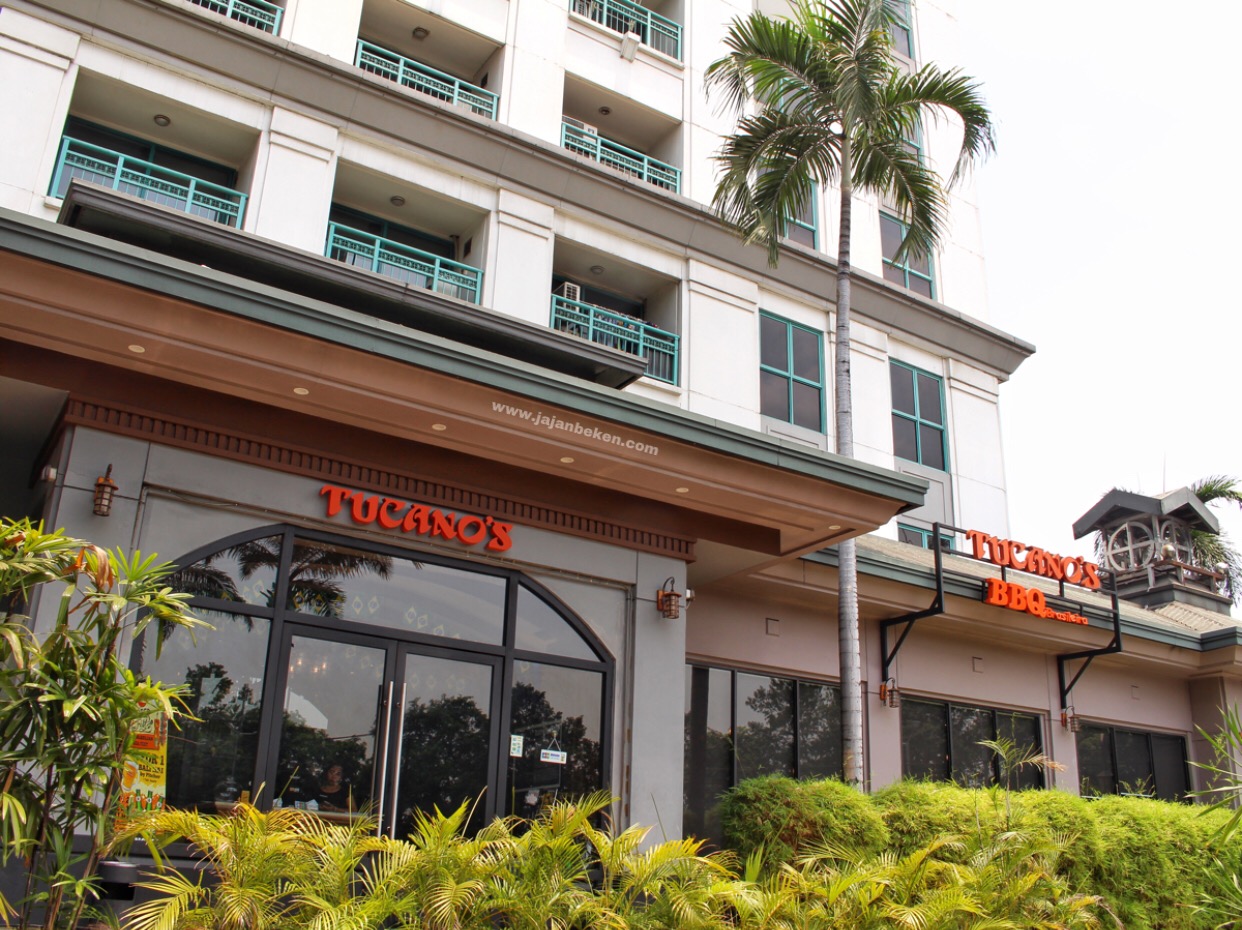 The Ambience
For the ambience they have a design concept with a thick Brazilian character, where it's all seen from the ornaments they decorated in this restaurant. They have enough tables with various capacities it is suitable for you to go here with family or colleagues. For the room itself they use wood elements that will make you comfortable while here.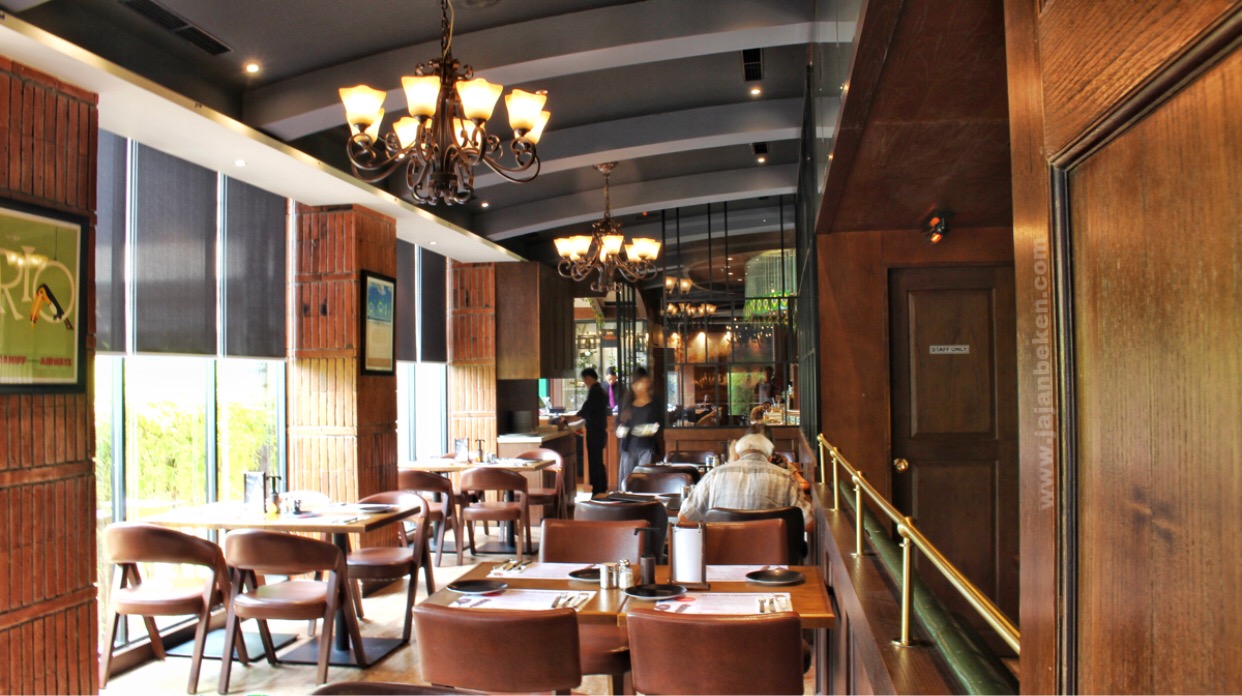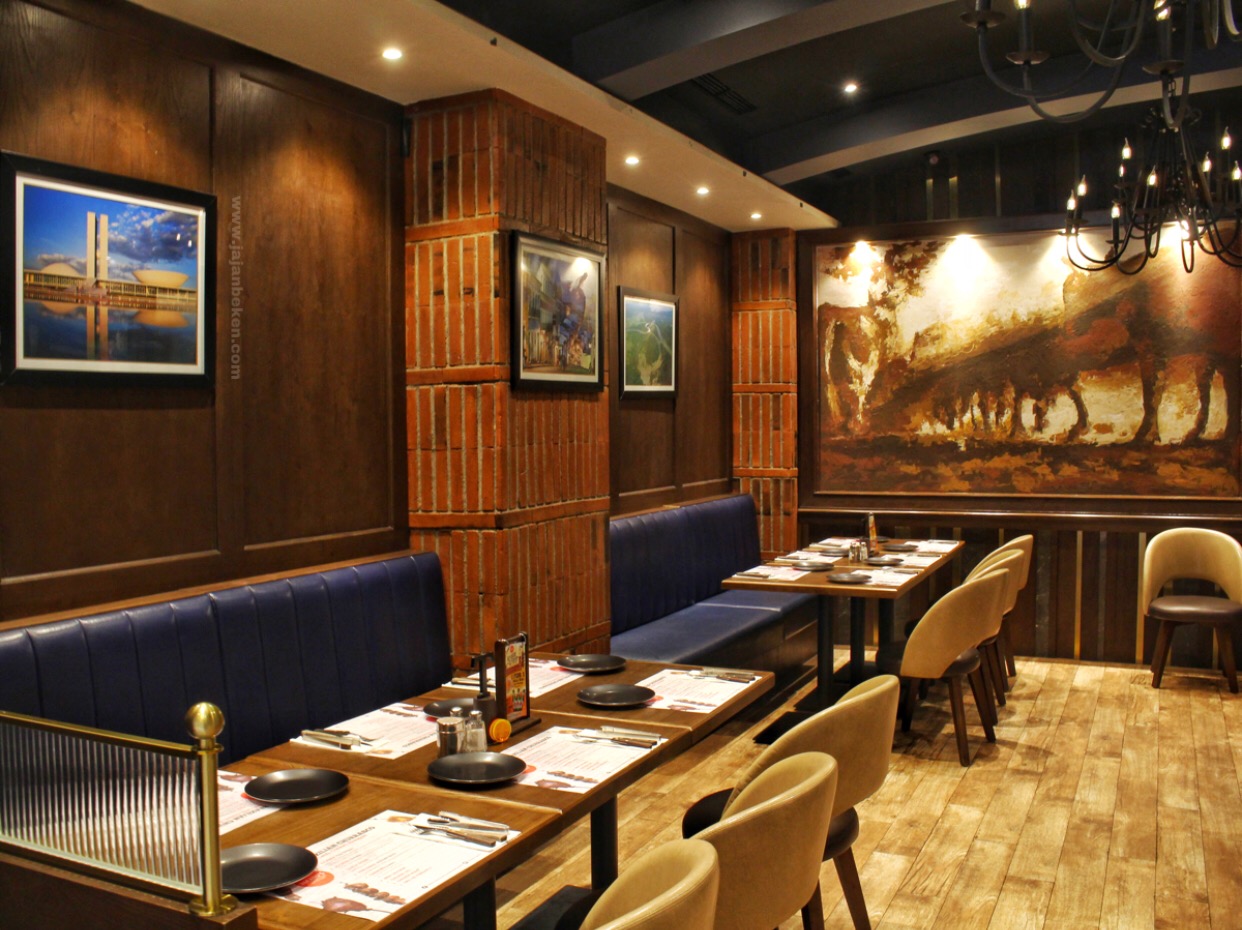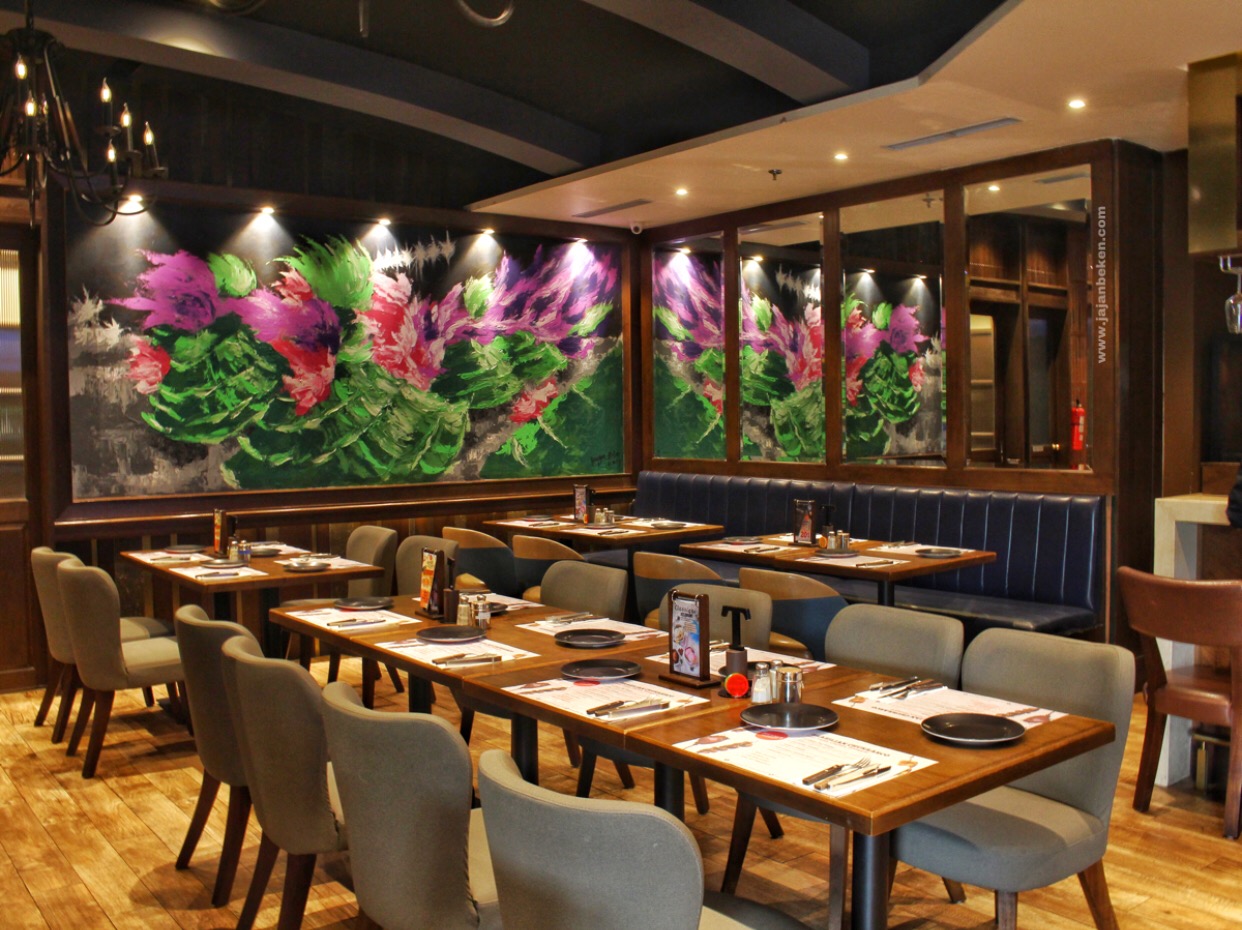 The Buffet
The buffet features both Brazilian and American specialties, providing a fusion of distinct flavors, textures and colors. The buffet selections include the Tucanos House Salad, hearts of palm, shrimp, seasonal fruit selections, fresh mozzarella, quail eggs and many other items.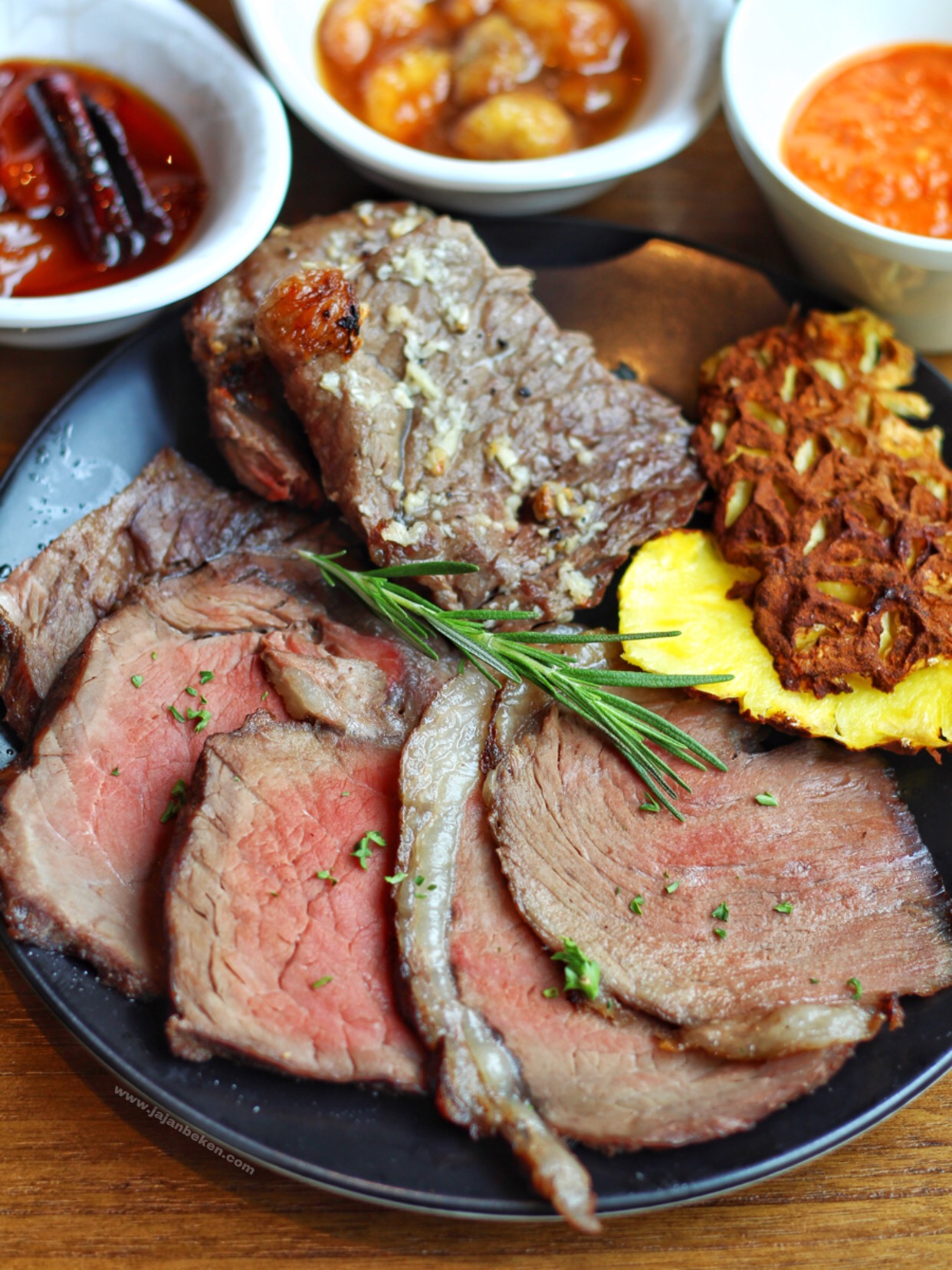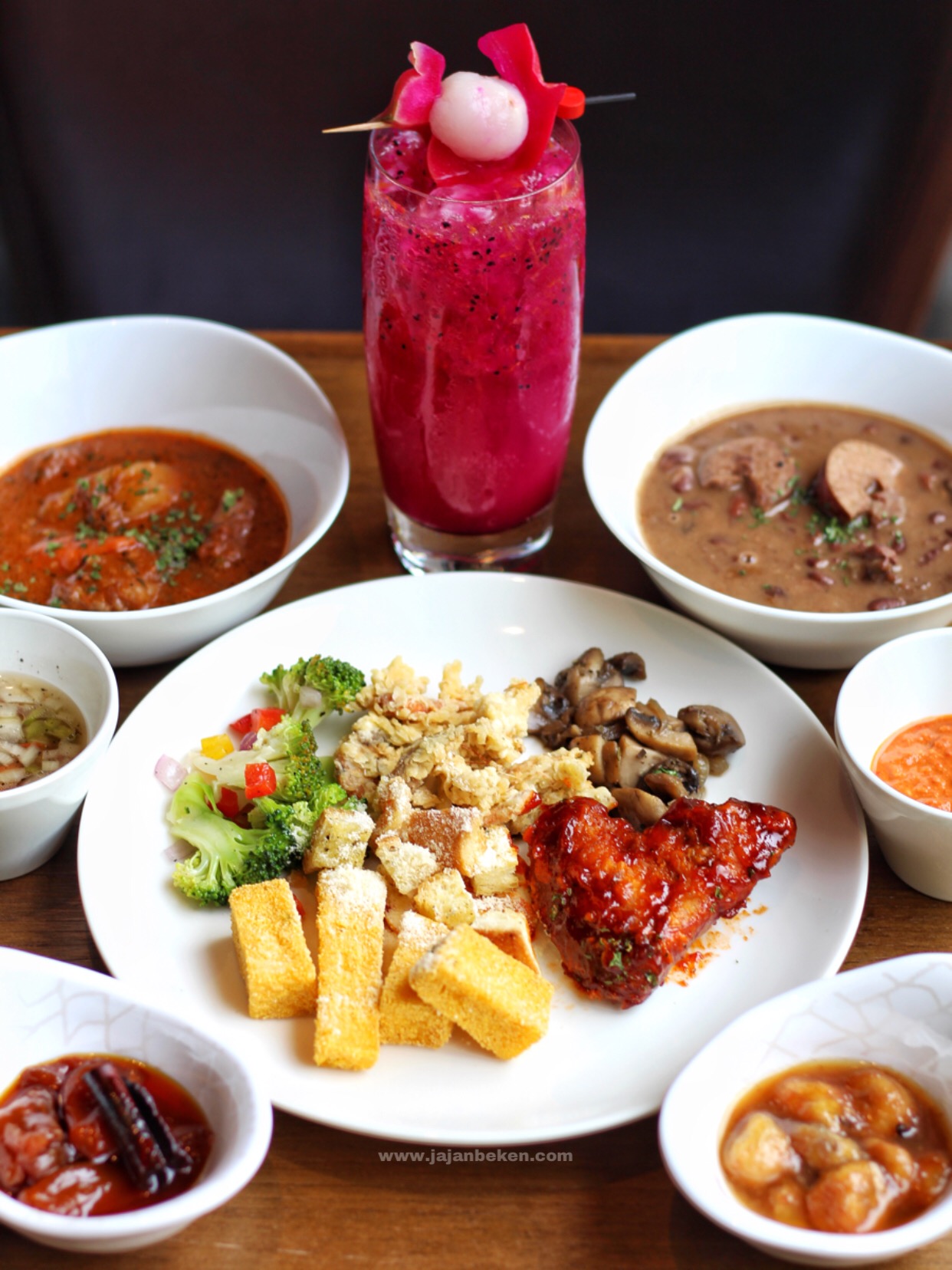 Hot selections such as seasoned rice, pastas, potatoes, stroganoff, feijoada (a traditional black bean stew) and freshly made soups including lobster bisque are also available on the buffet to accompany the meat selections. New the buffet selections are continually added to ensure freshness and variety.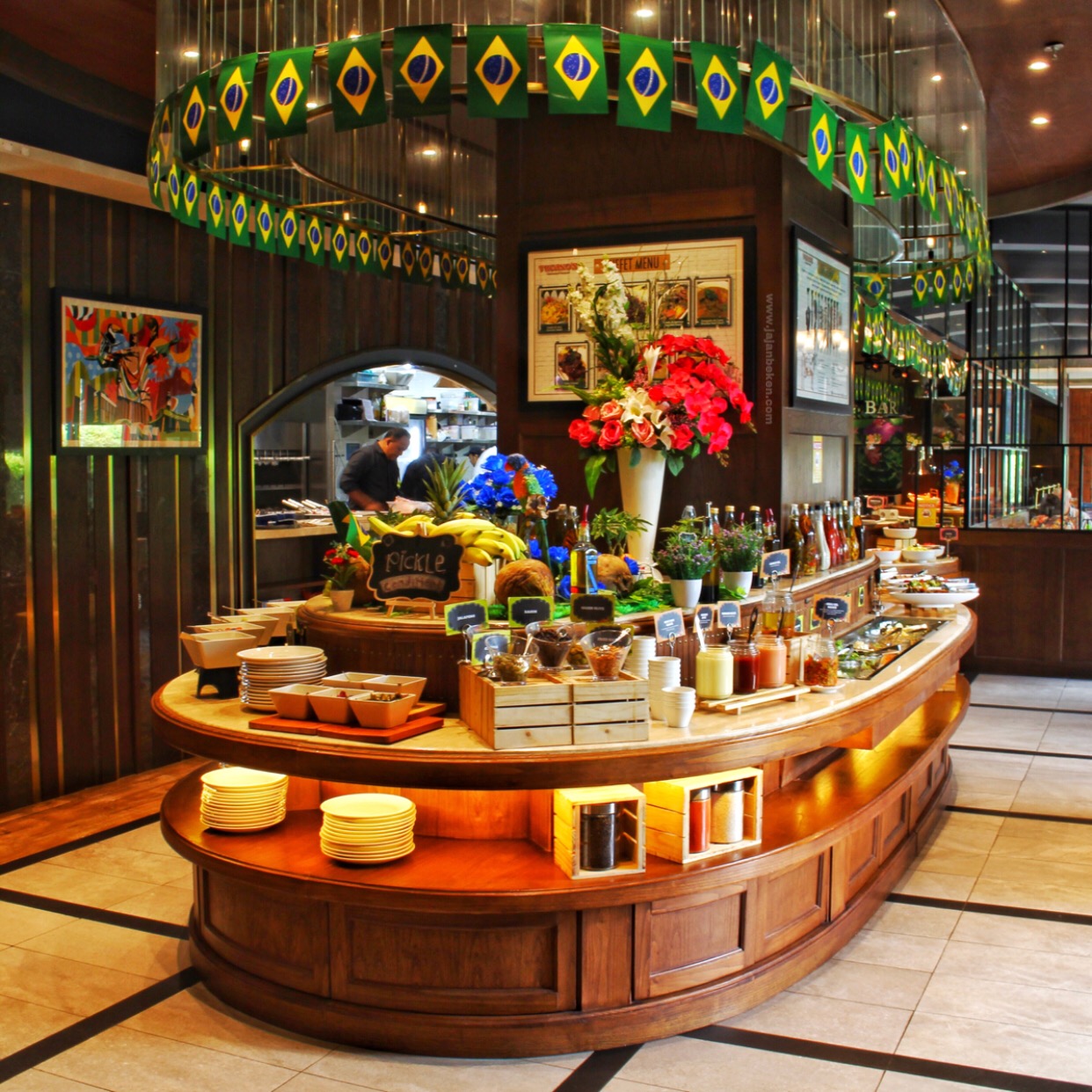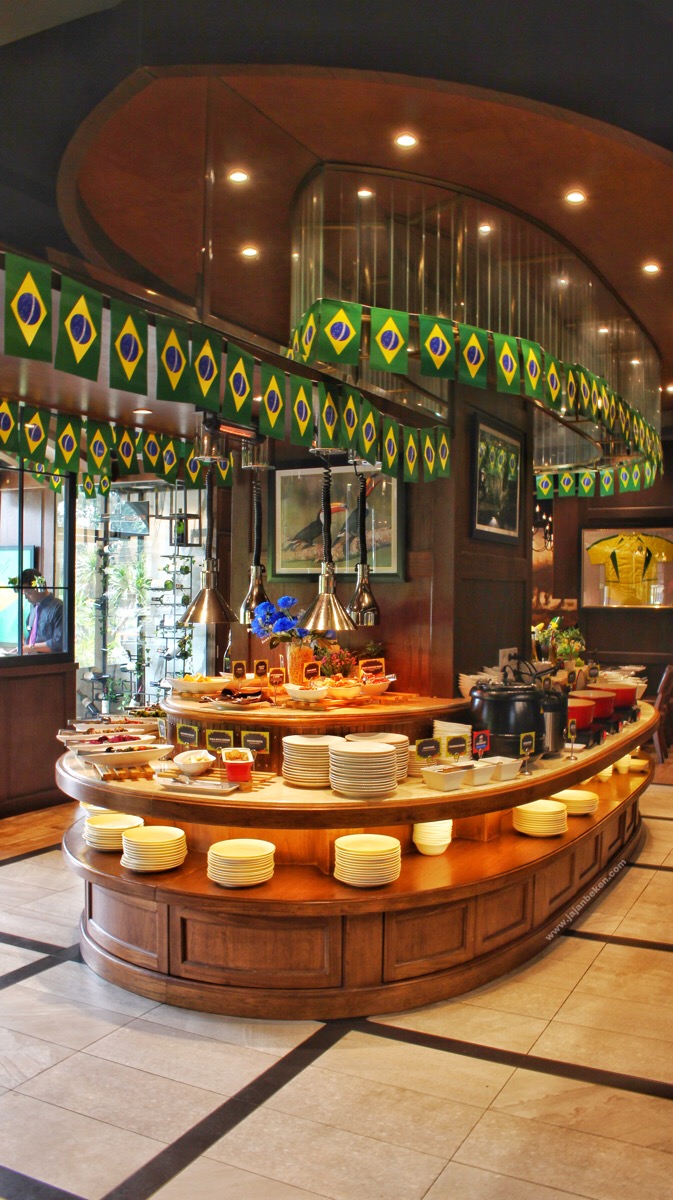 Here are their salad selection from the buffet. All the ingredients are fresh and tasteful. You can eat salad like Brazilian people just before their meal or you can eat with the bread and potatoes.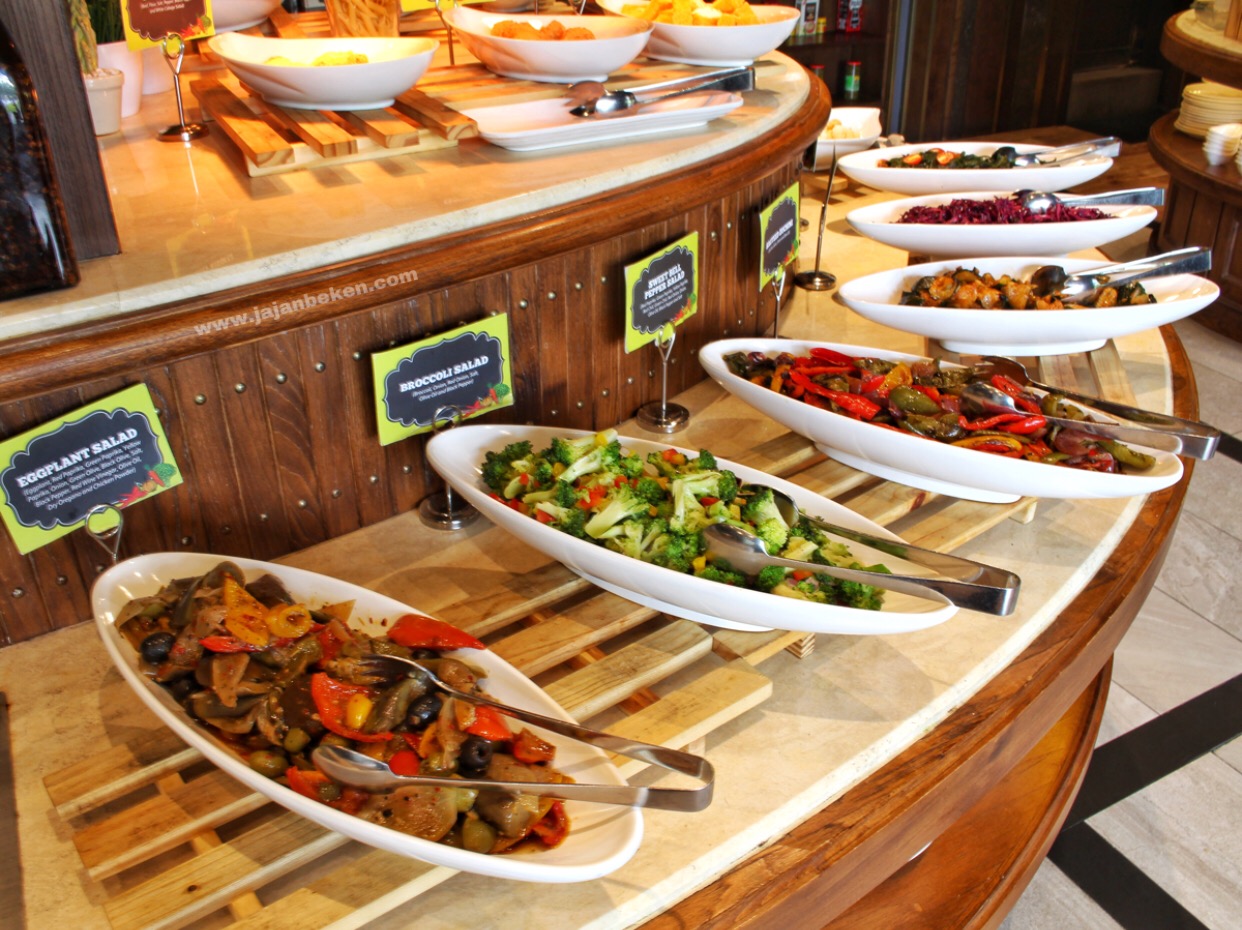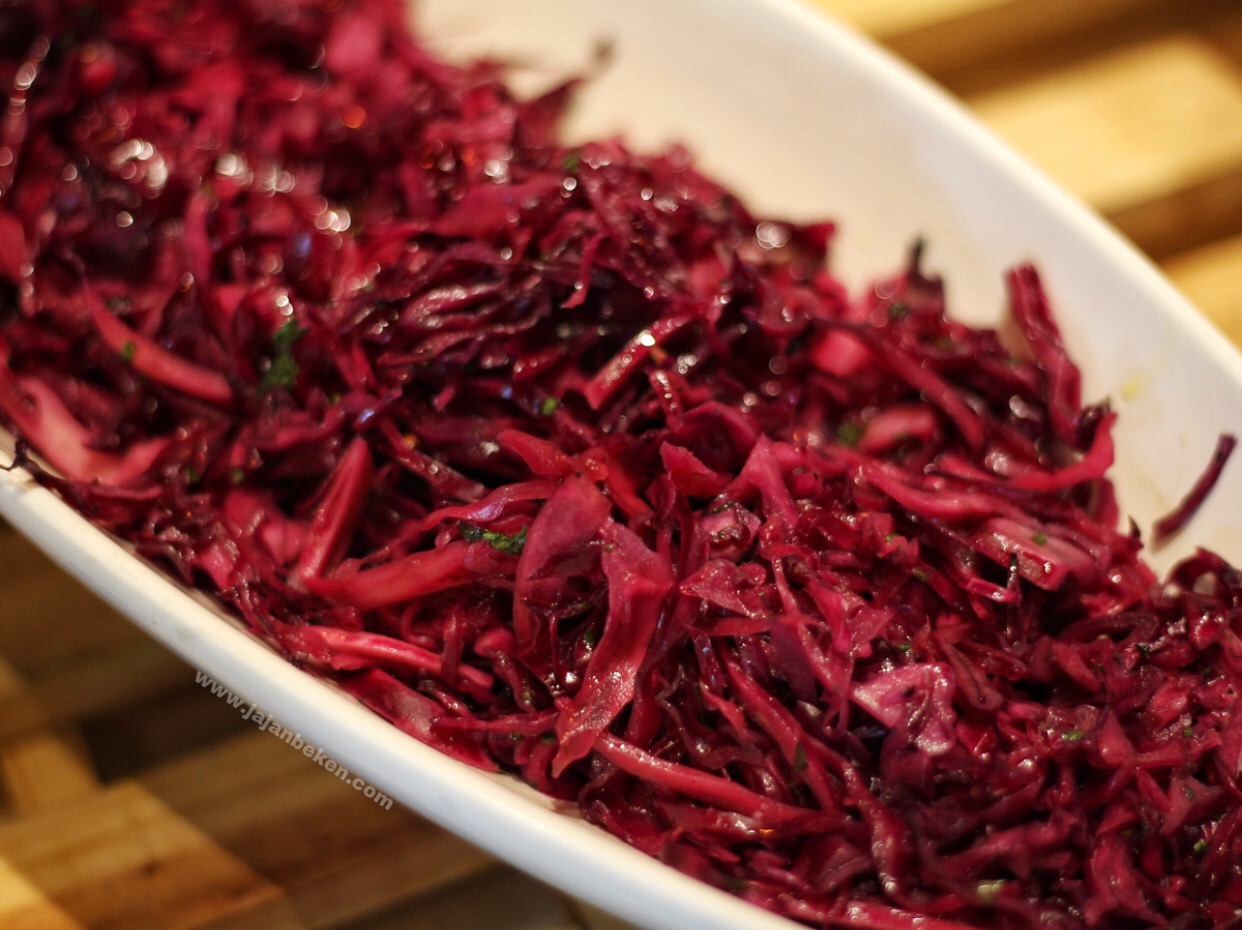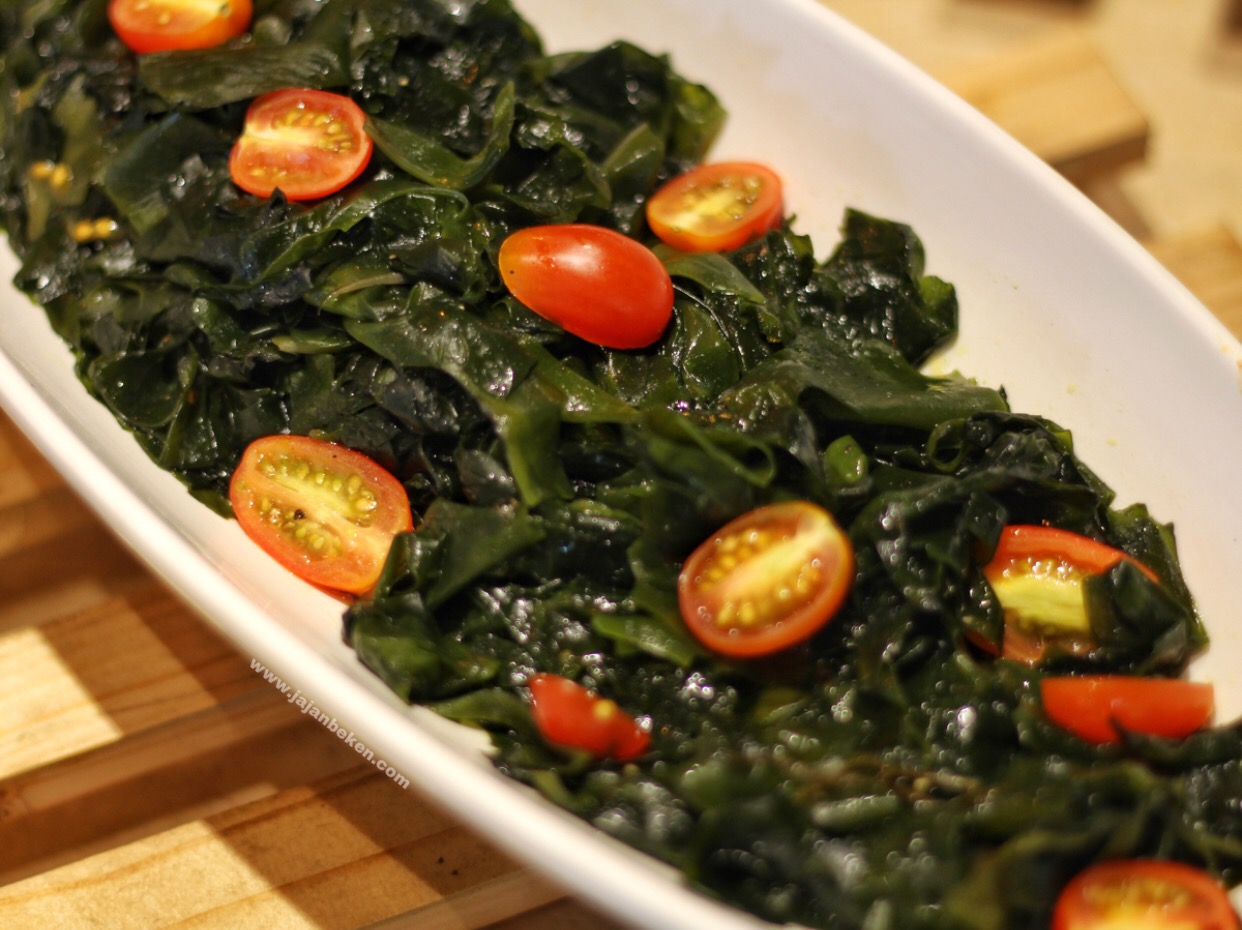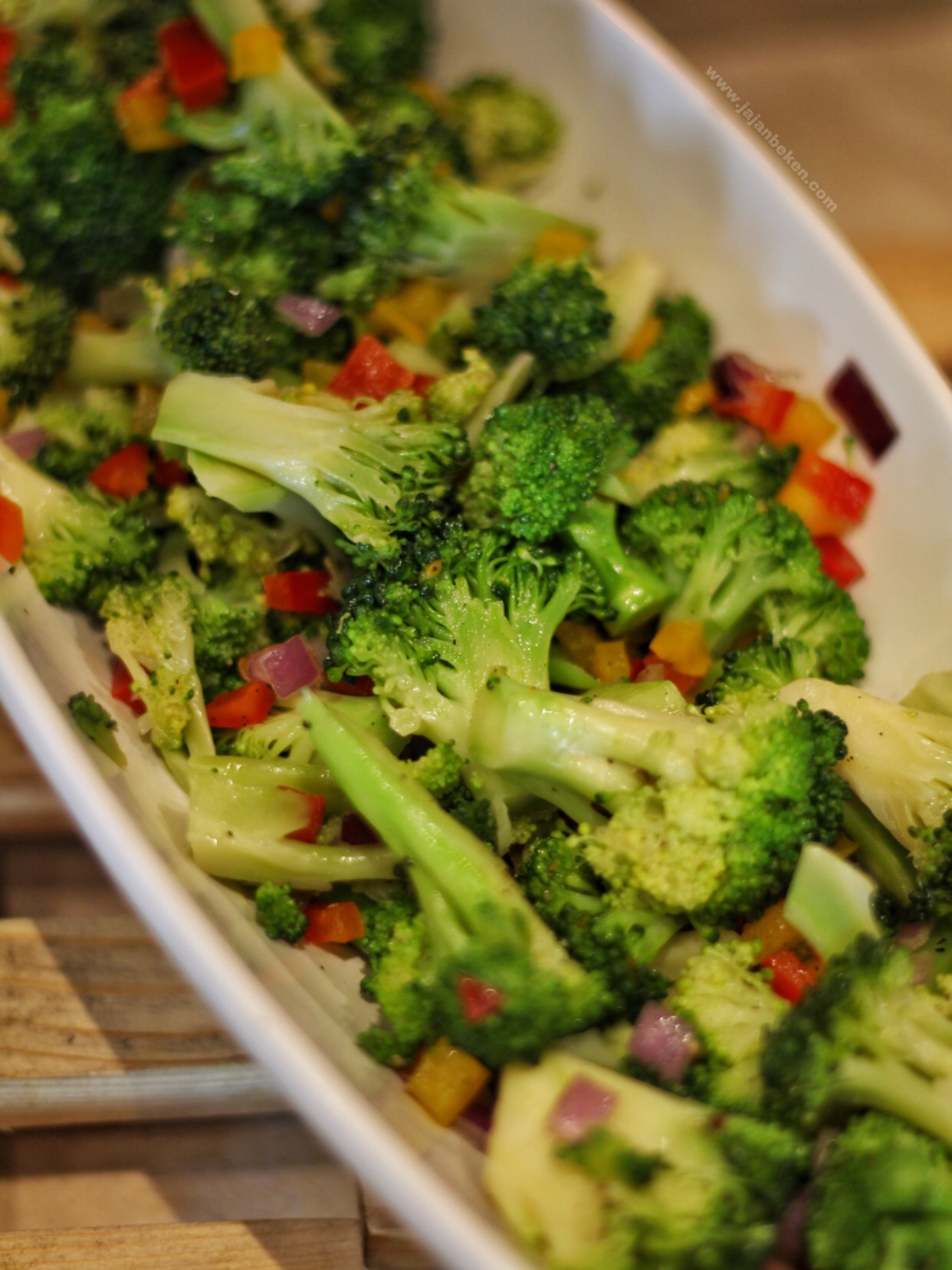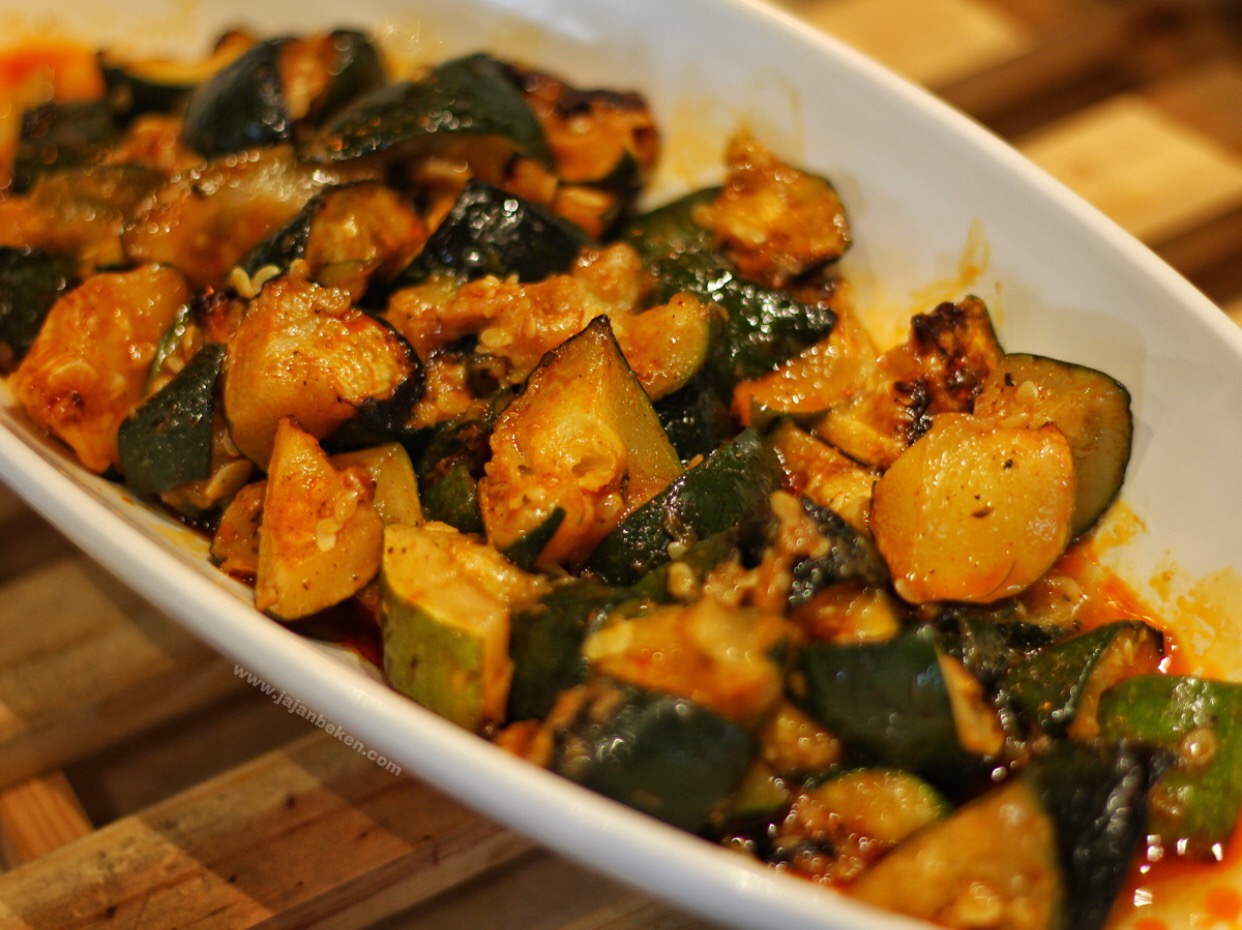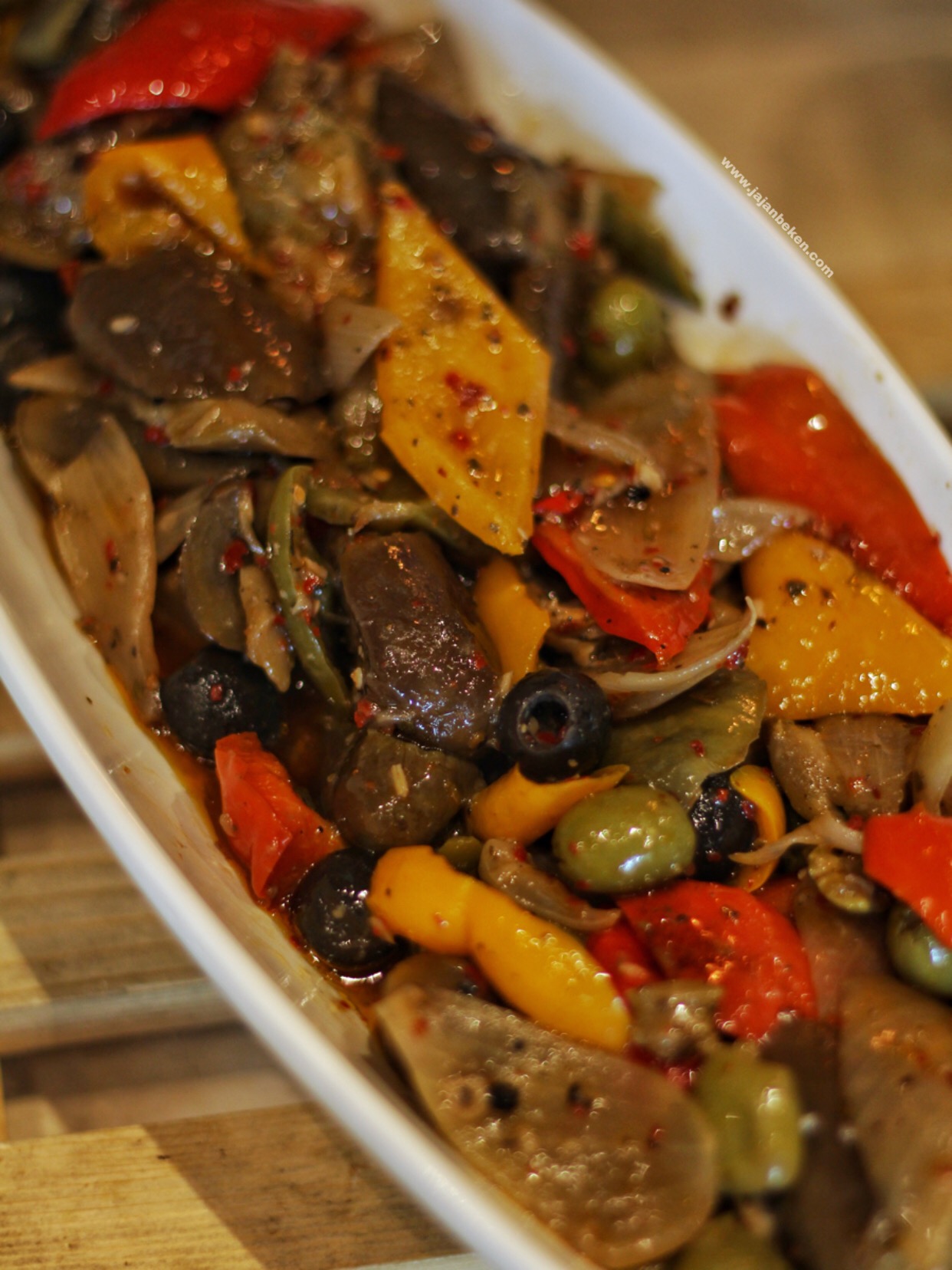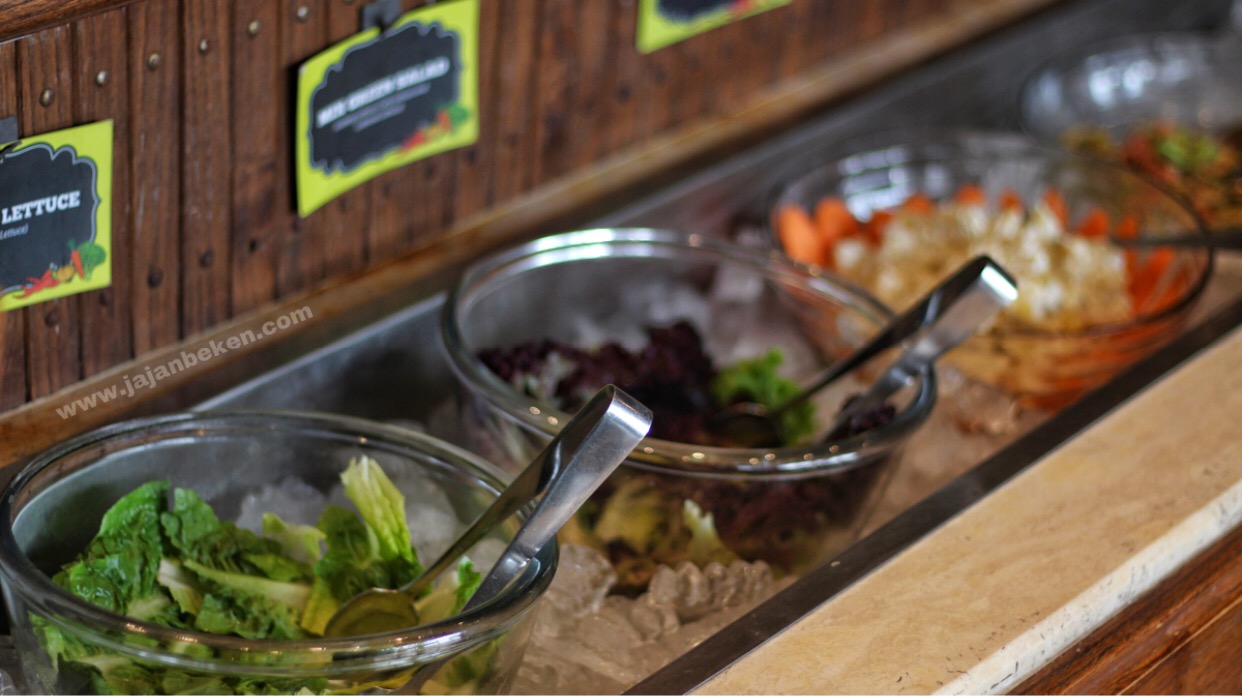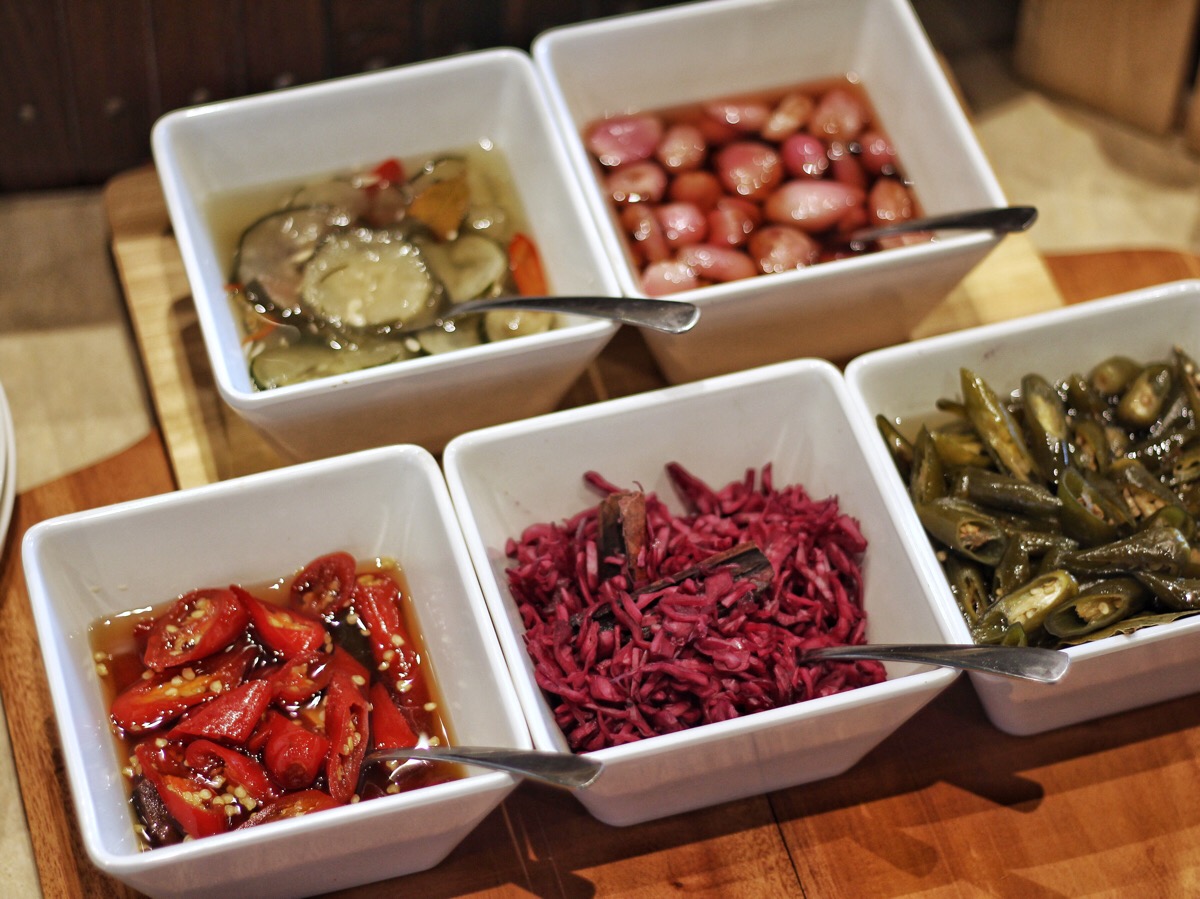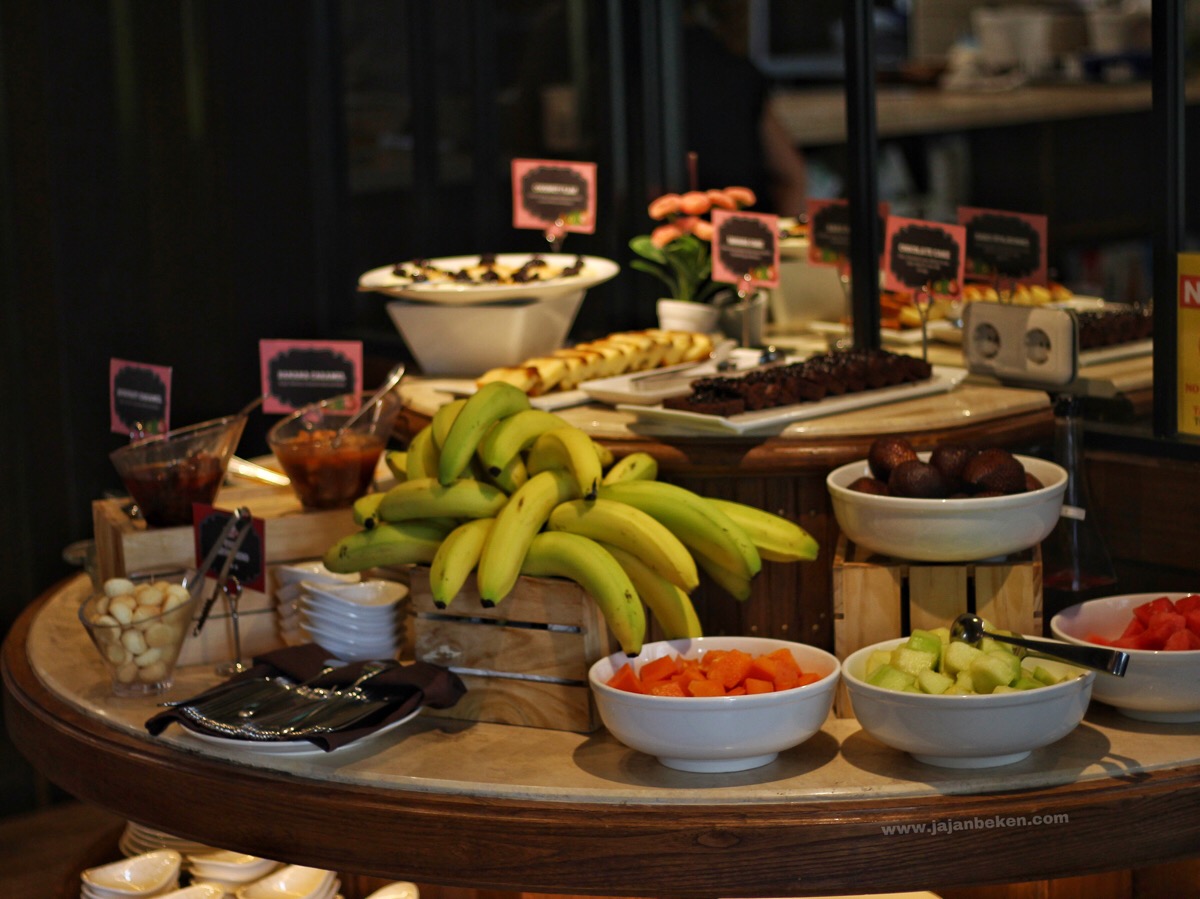 The Food
When talking about the taste of food I bet you will like it. All the food here is served directly by a chef from Brazil. I think Brazilian food can still be accepted by the Indonesian taste because it has similar geographical and nature. Indeed no doubt, if all the food here is delicious.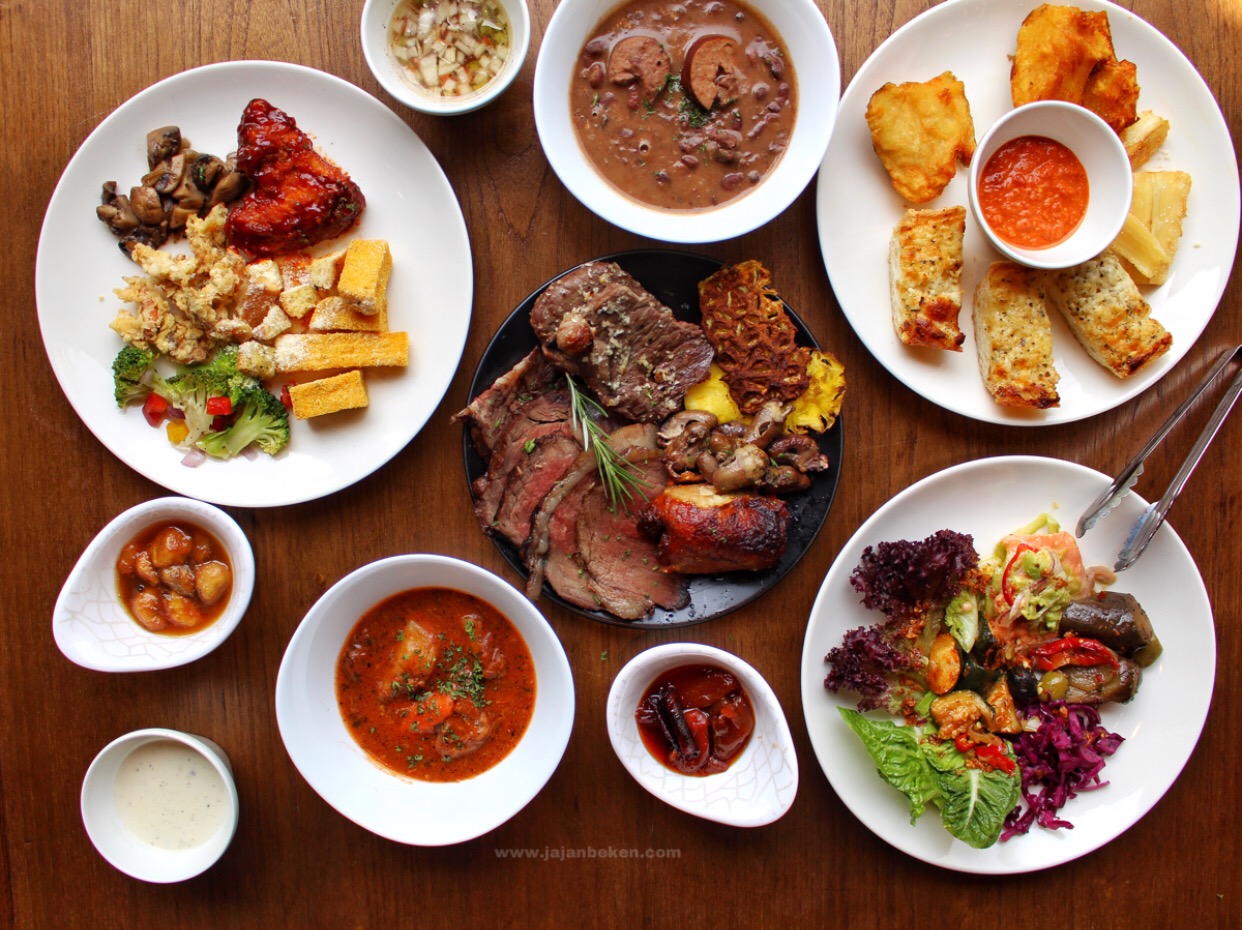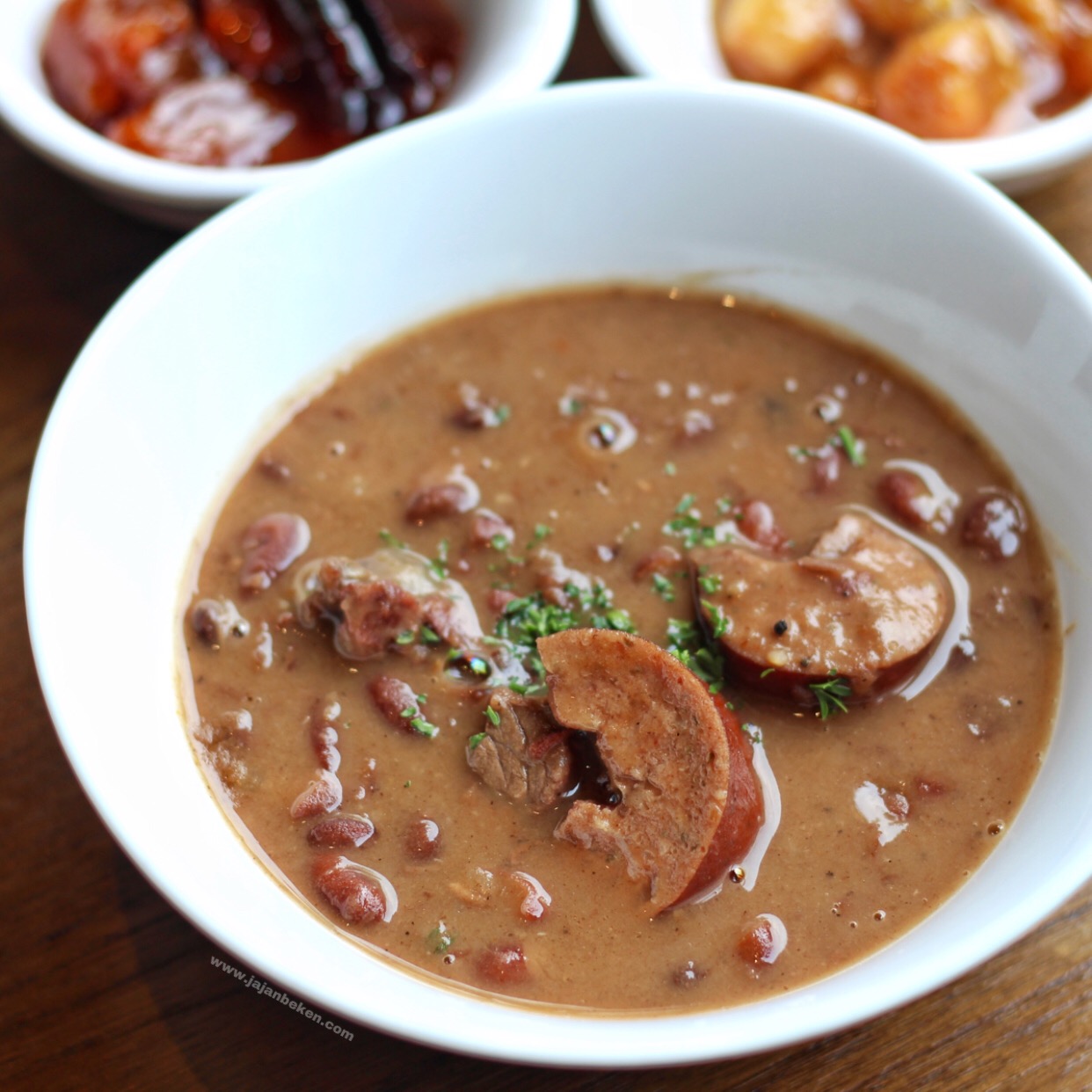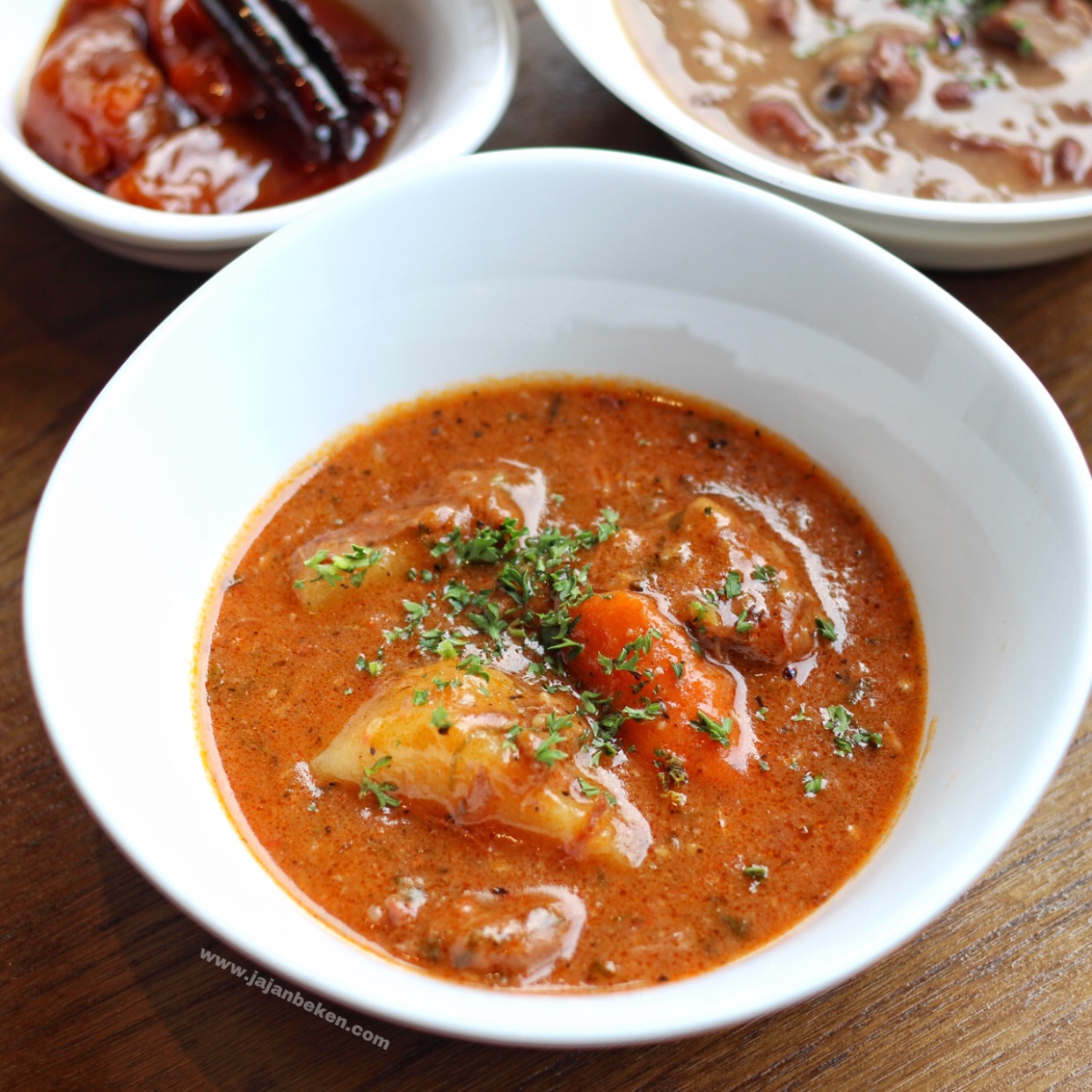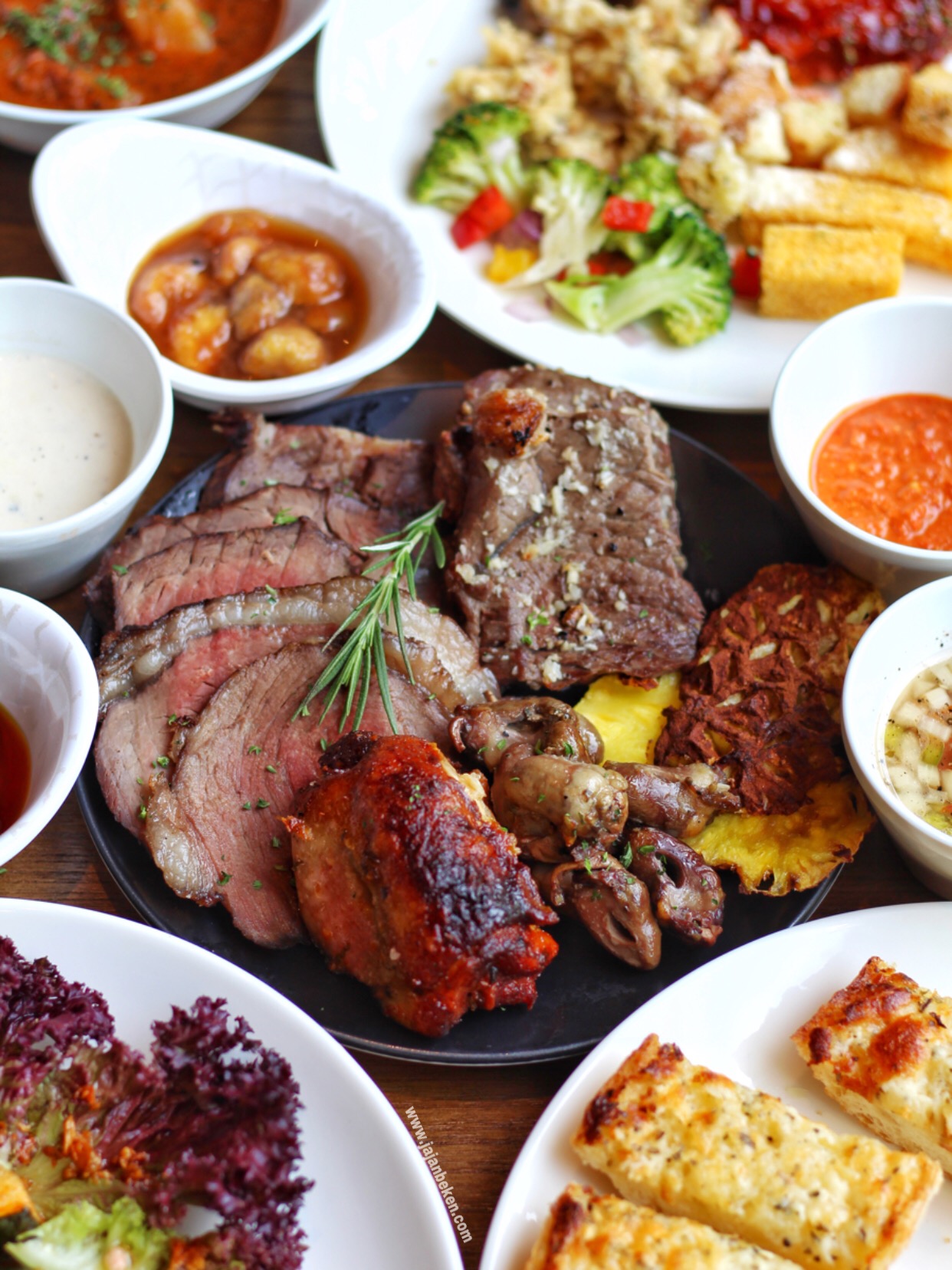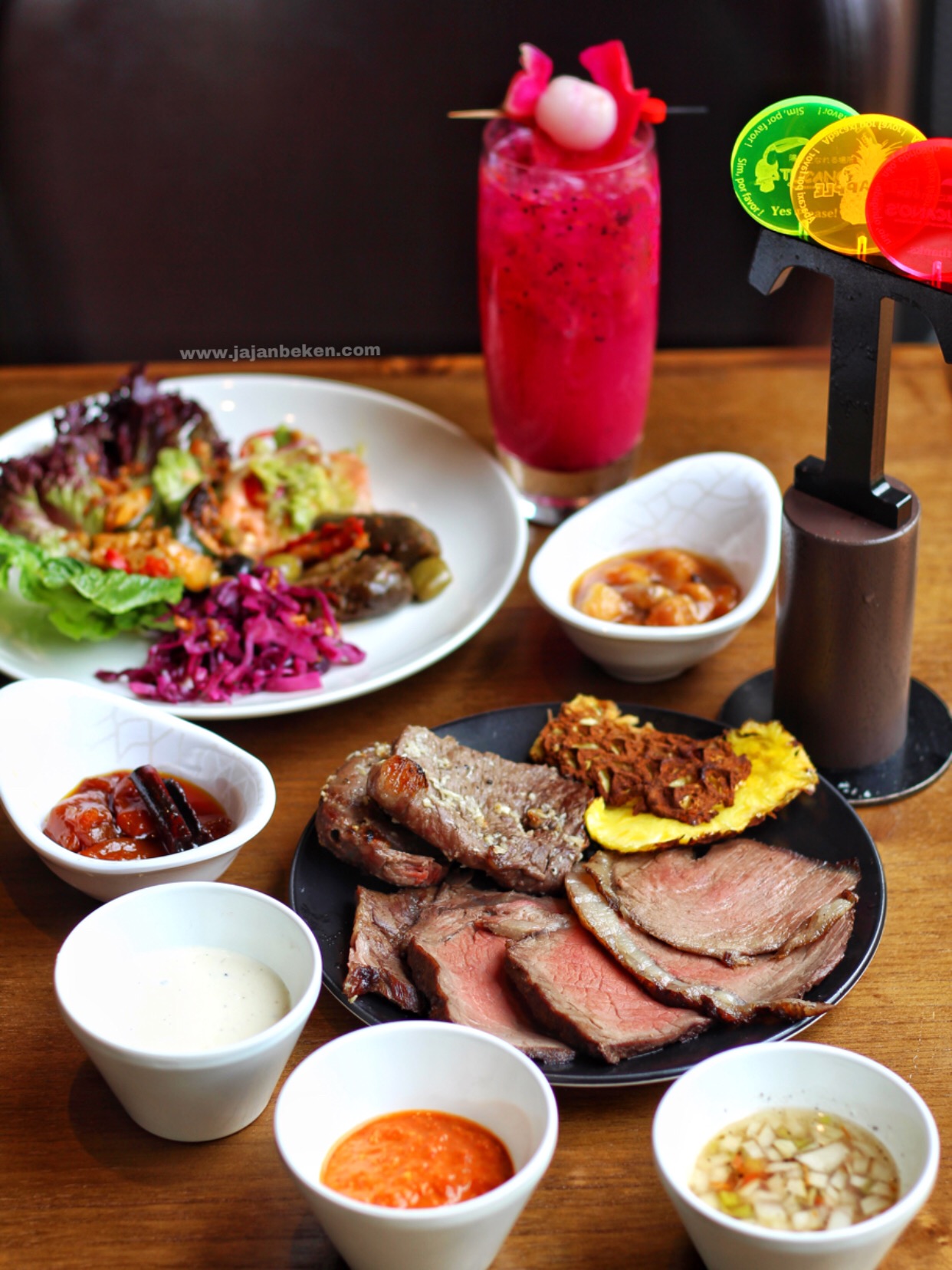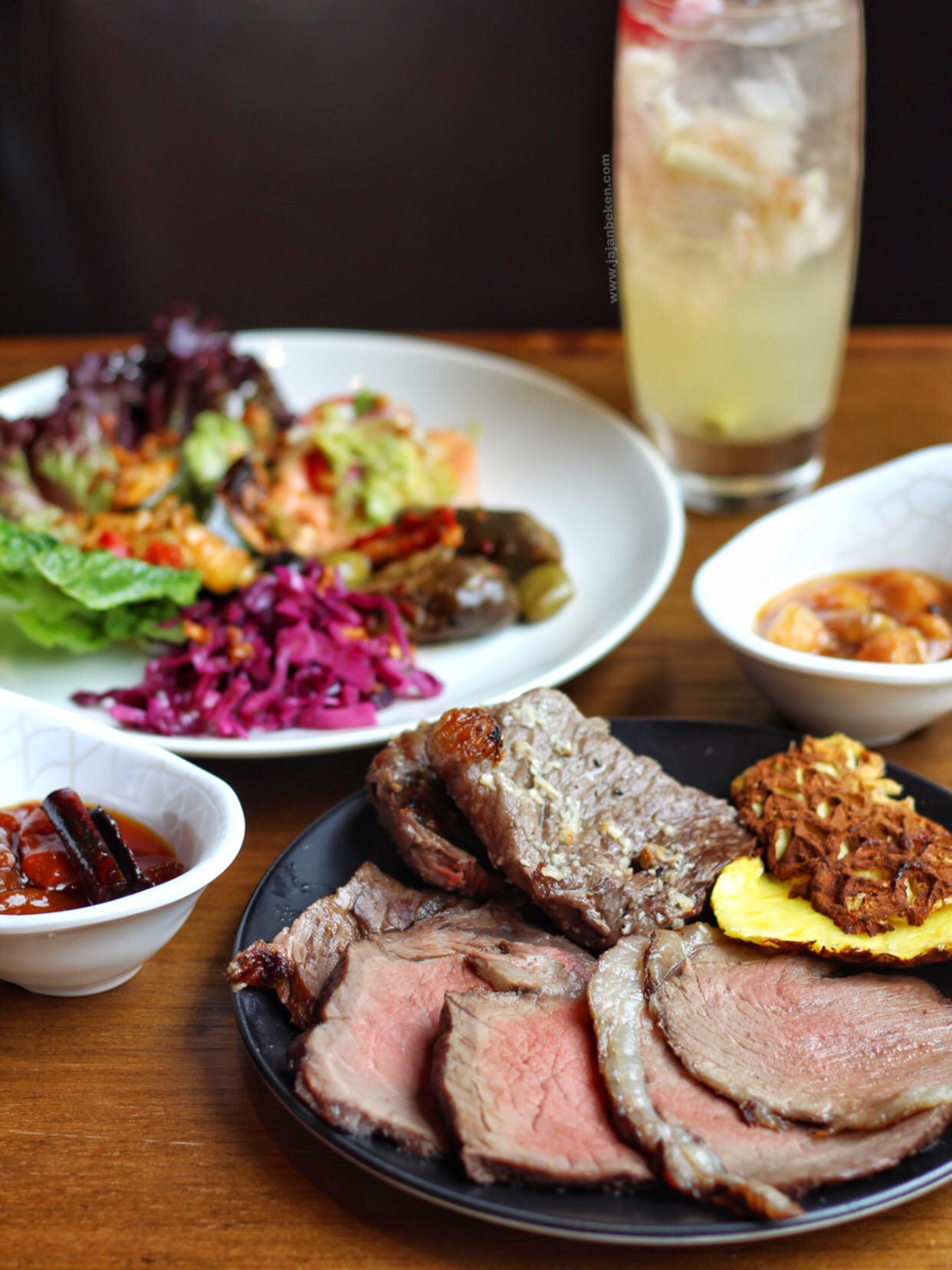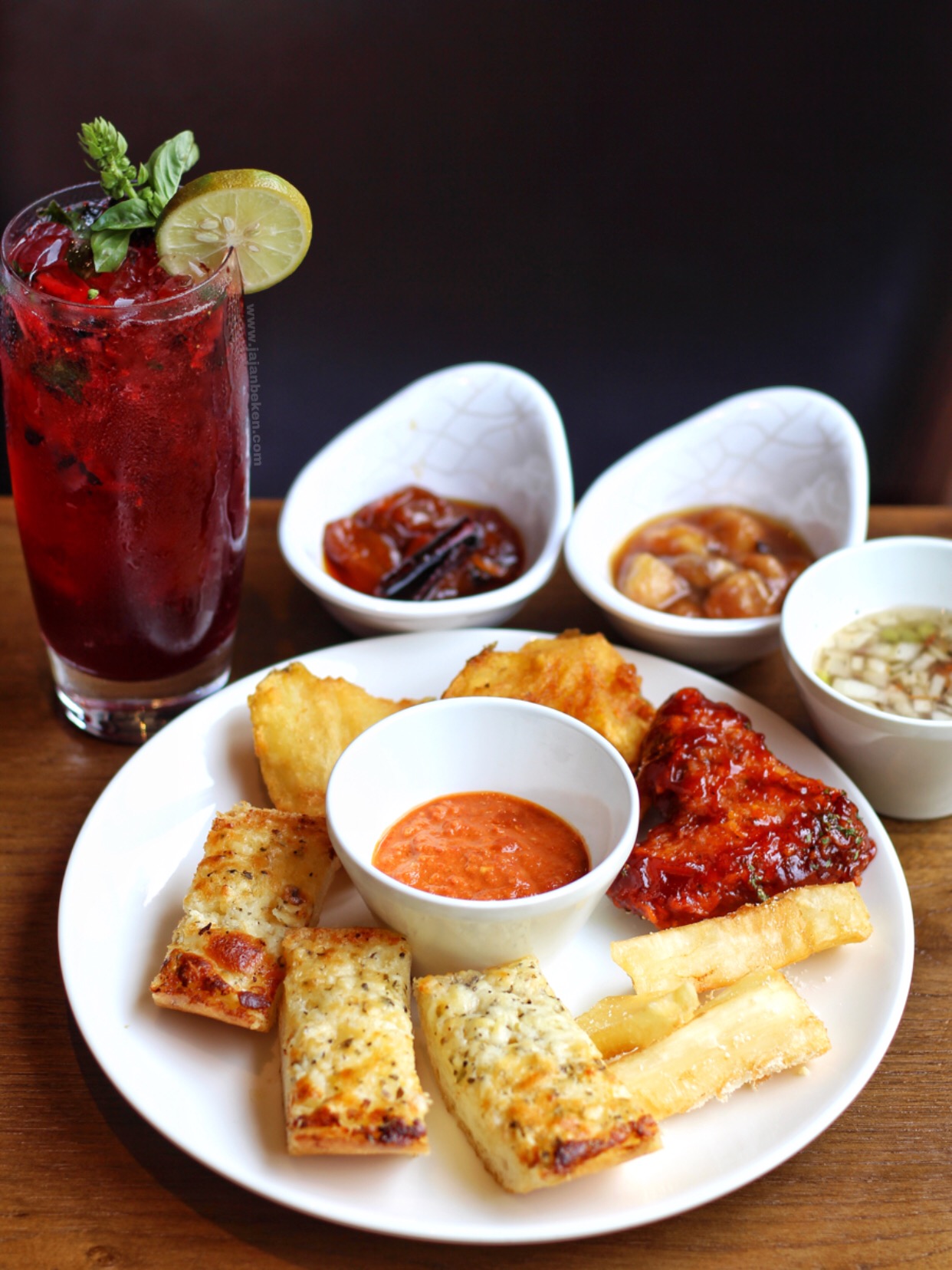 The Churrasco
As I said before, this restaurant has a signature menu that is churrasco. Churrasco is meat that is cooked stabbed into an iron bar. How to order this Churrasco? Just put your green coin on the table then the chef will bring it to you. Here you can enjoy various types of meat choices, including;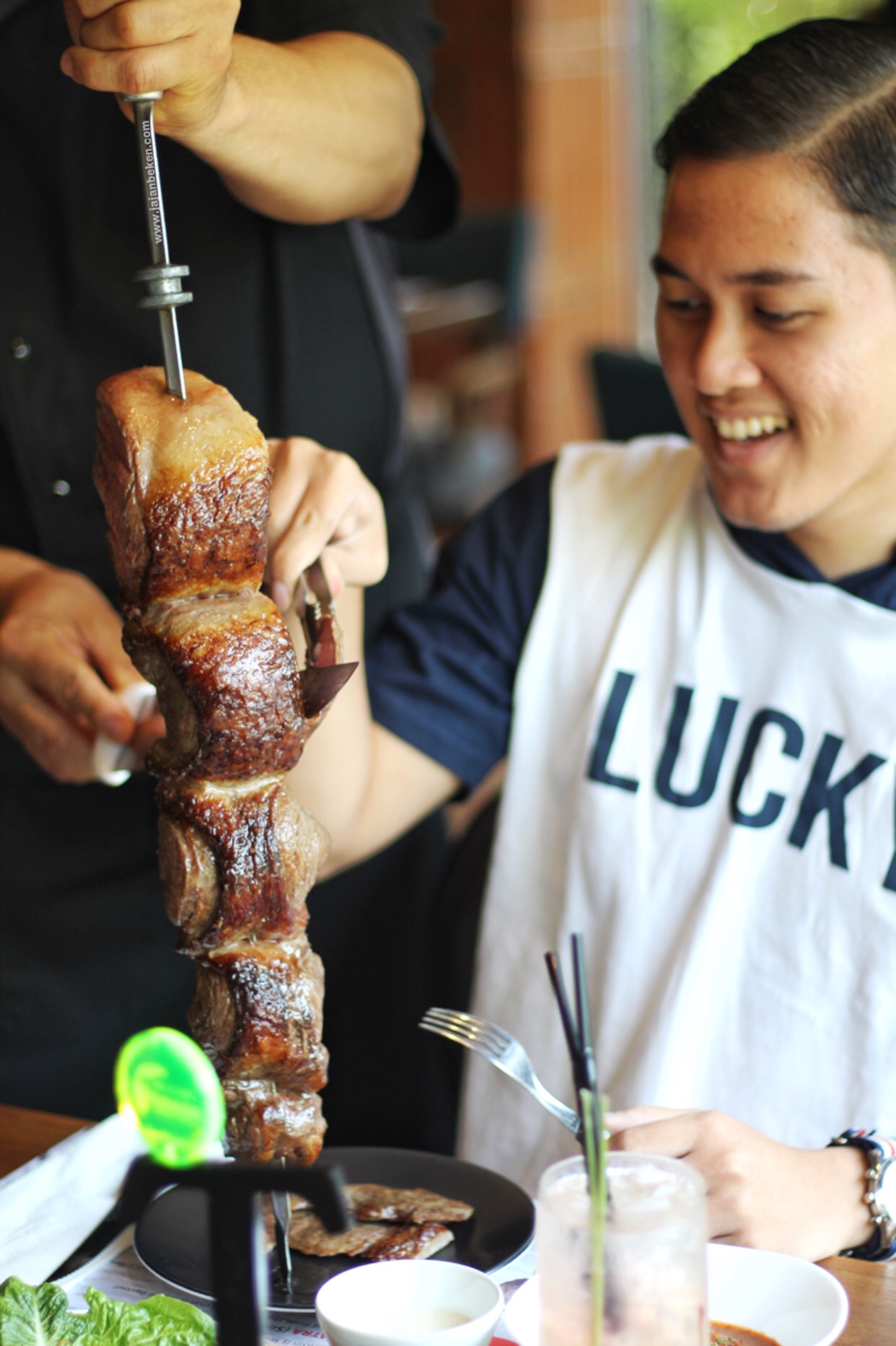 PICANHA
Picanha is a prime part of the top sirloin. One of their favourite most popular cuts, this prime part of the sirloin is served seasoned with sea salt or flavour with garlic.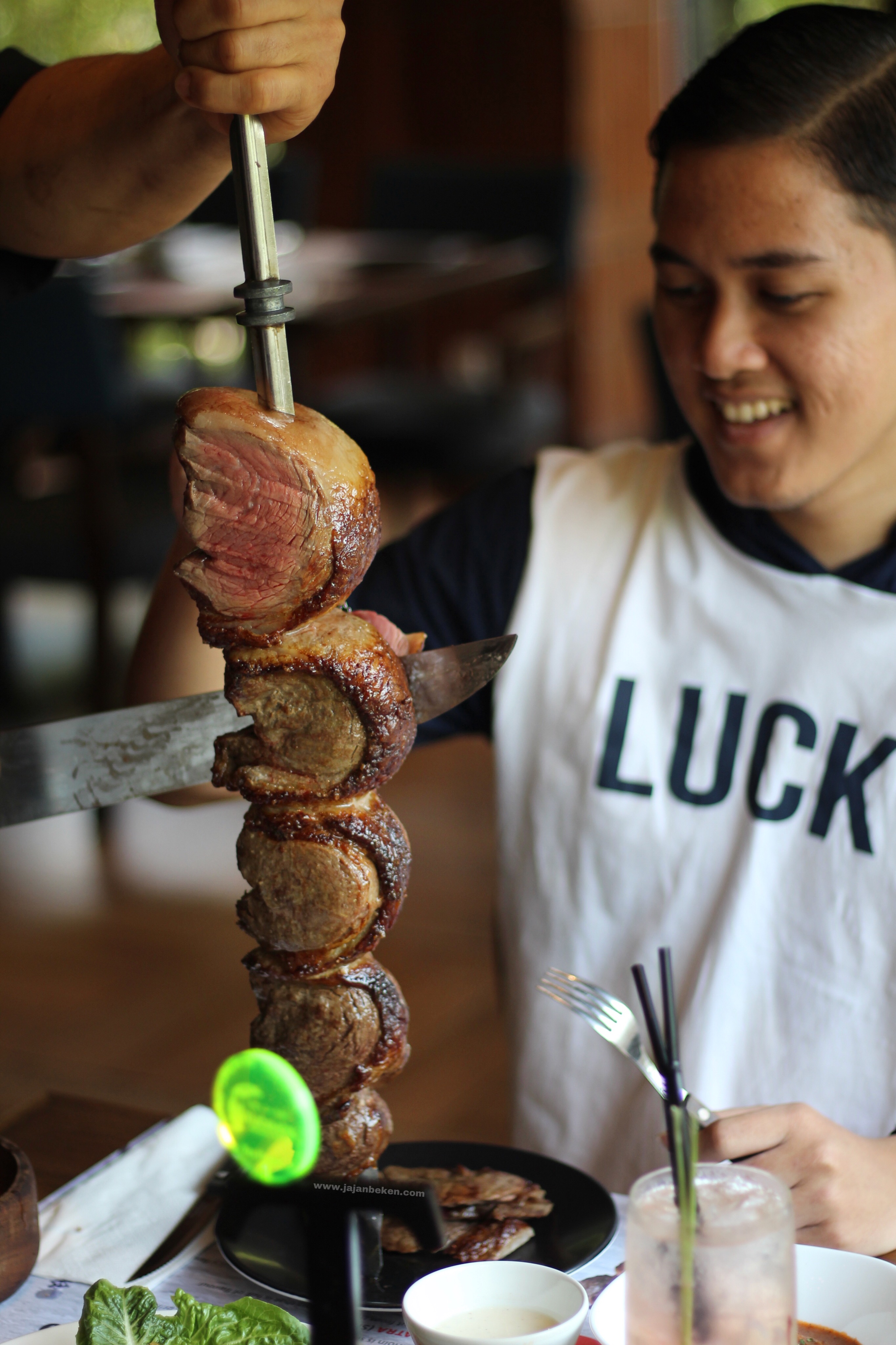 ALCATRA
Cut from top sirloin, this piece of meat is tender and full of flavour.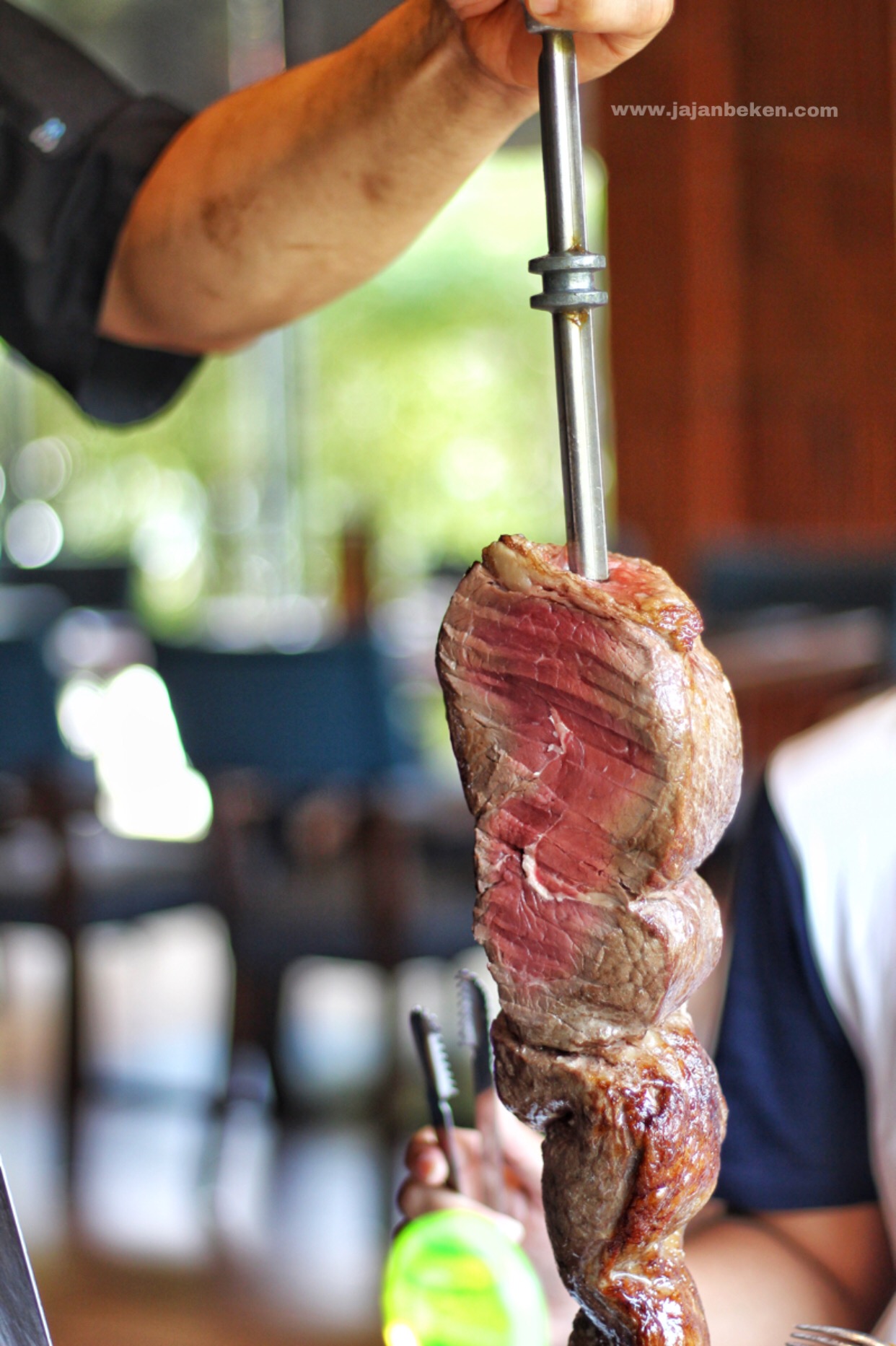 FRALDINHA
Cut from the bottom sirloin, and seasoned to perfection with sea salt.
CARNE DE PEITO
The roast of the brisket which the chef offers exclusively at the Jakarta store utilizing the experience in the United States is excellent.
CARNEIRO
Lamb served by the churrasco chef will roast more deliciously with a special made herb marinade with its unique taste of Lamb.
FRANGO
A variety of cuts chicken wings, legs and heart including tender chicken breast wrapped in bacon.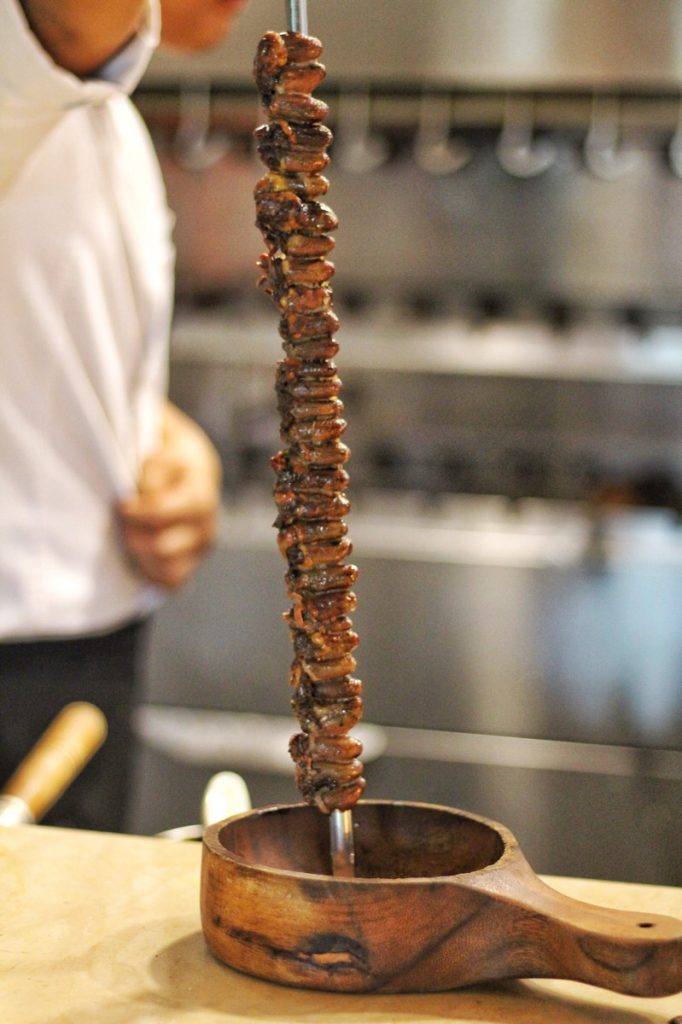 CAMARAON
Garlic Shrimp. Brazilian style garlic shrimp perfectly seasoned with garlic, onions, herb,and lemon.
GARLIC STEAK
Garlic Steak. Beef marinated with garlic, taste so tender and full of flavour.
LINGUICA
Beef Sausages.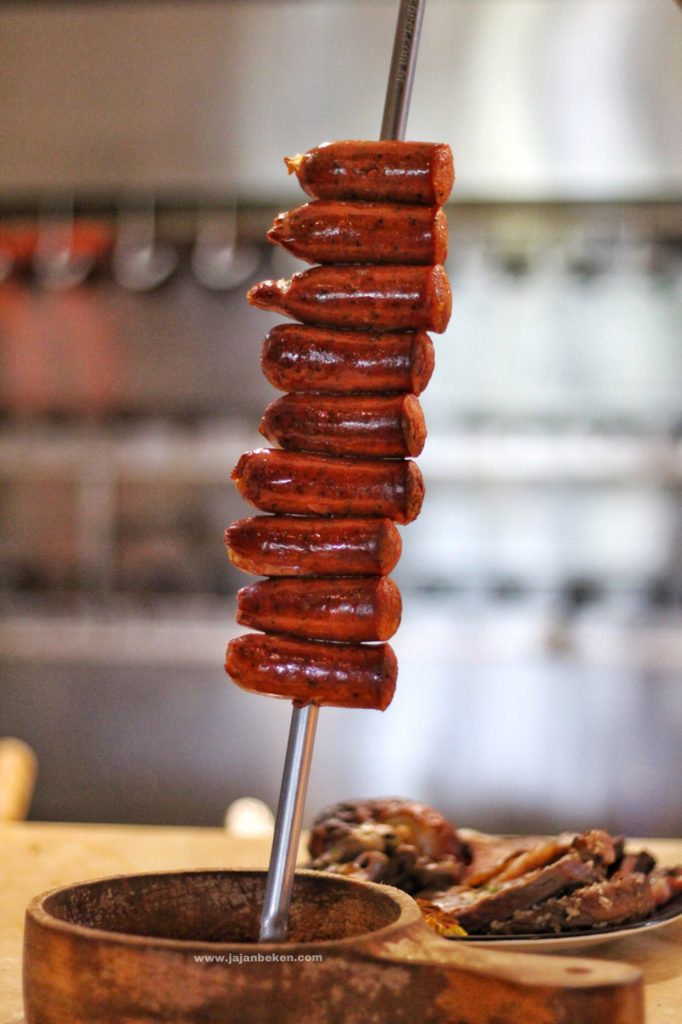 ABACAXI COM CANELA
Like Brazilian people, they eat pineapple just after the beef. Why pineapple? This fruit has an enzyme call Bromealin that help your body to digest the protein. That is why I recommended you to eat this menu. Abacaxi com canola is a skewered pineapple barbecued with cinnamon.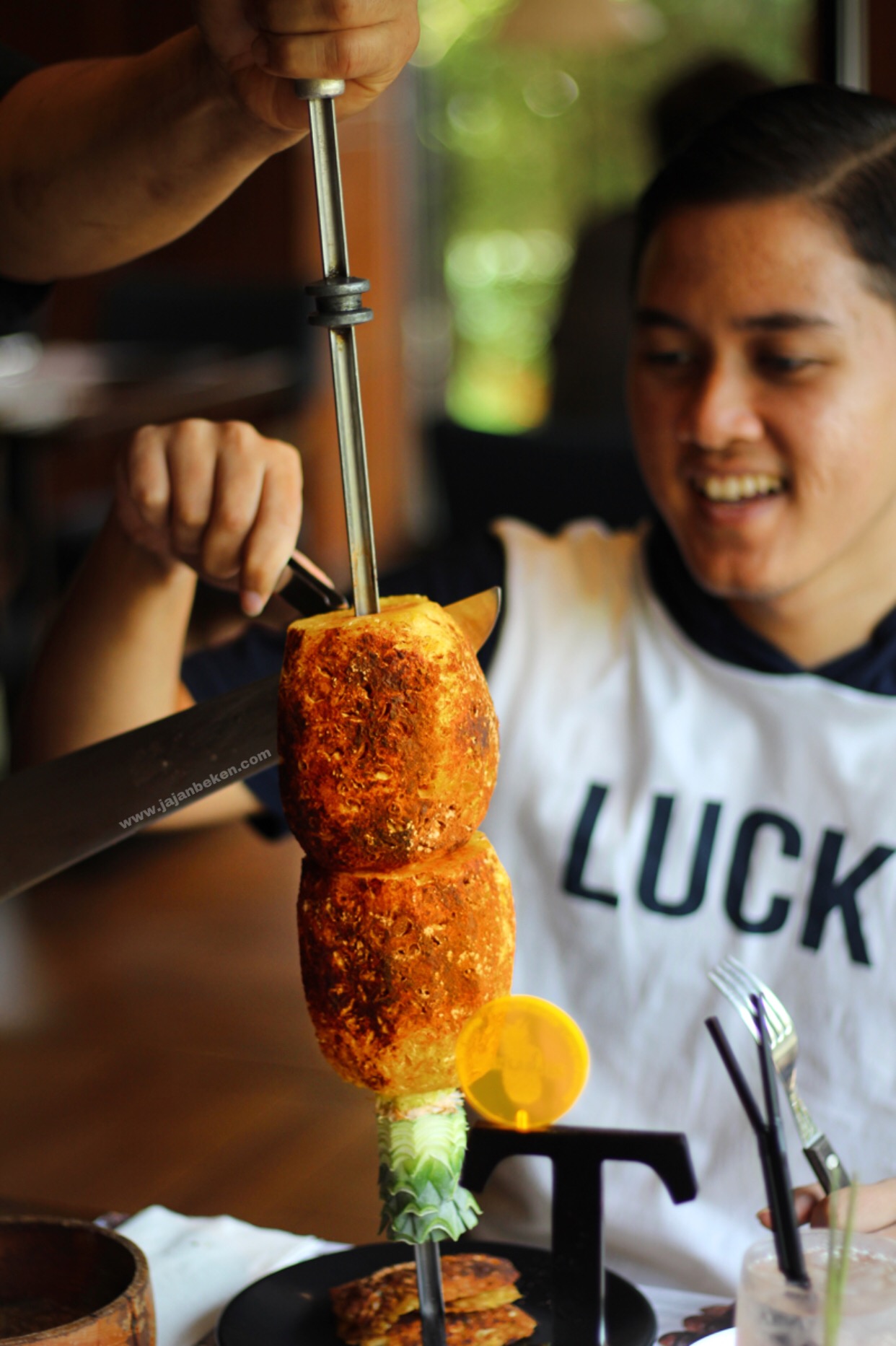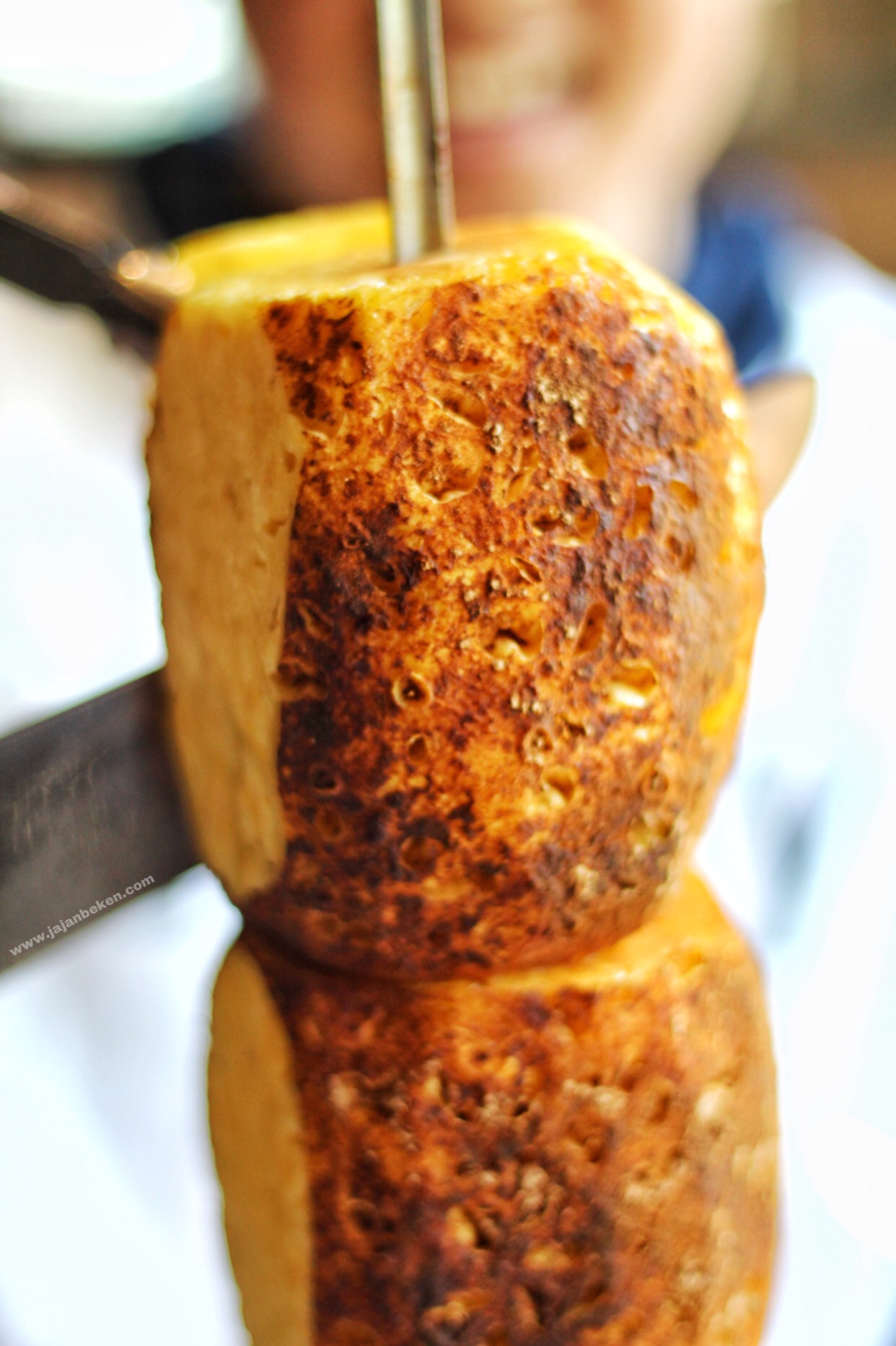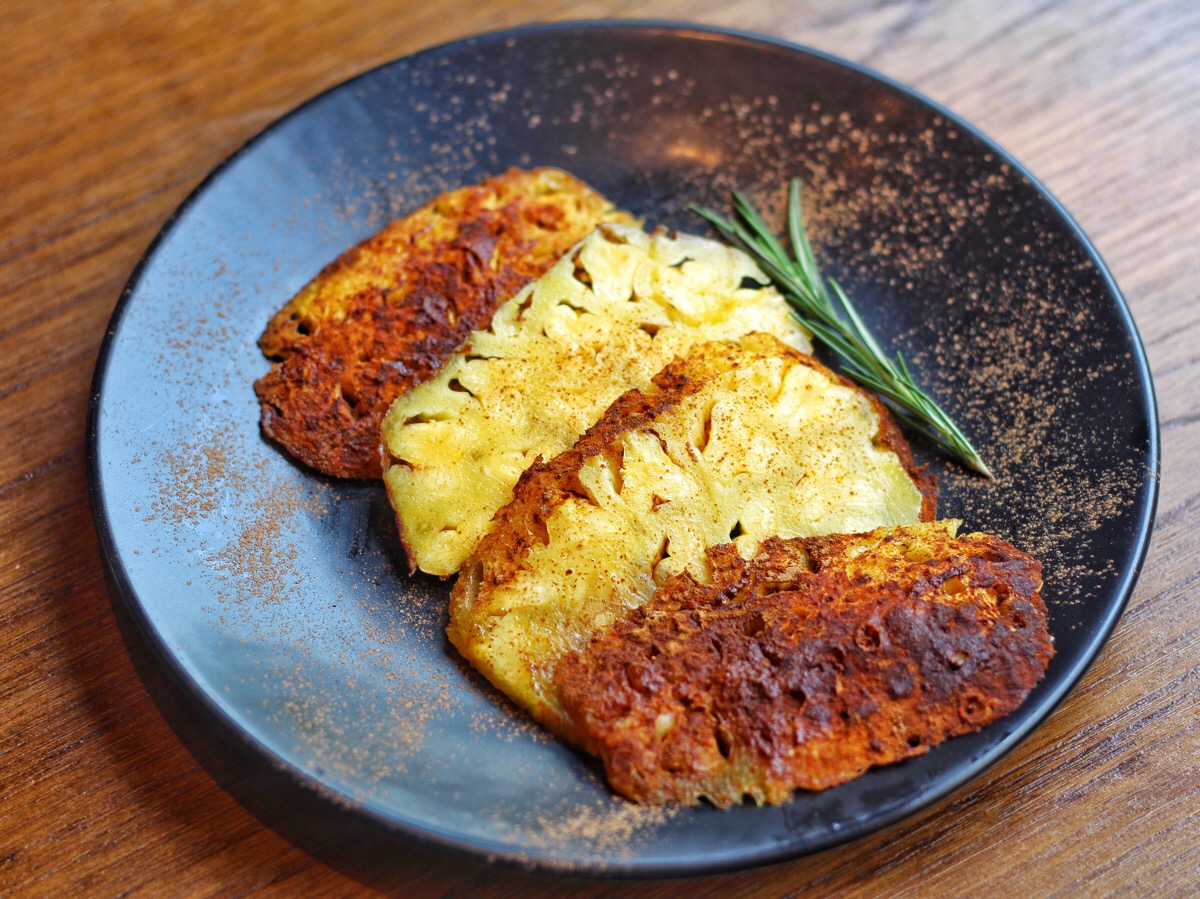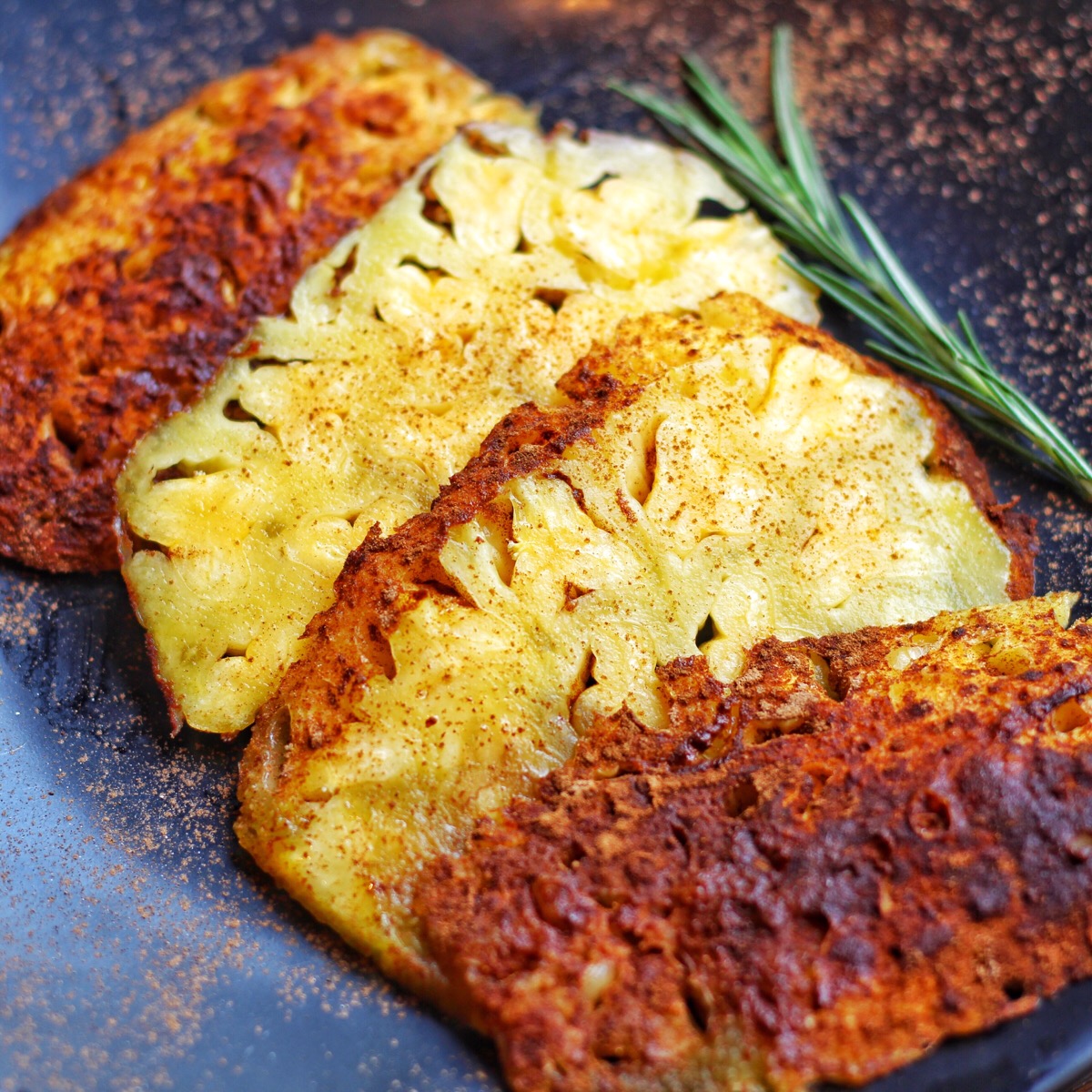 Dessert at Tucanos Jakarta
For dessert menu you can take it on the buffet table. not too many choices, but everything presented is very tasty and sweet.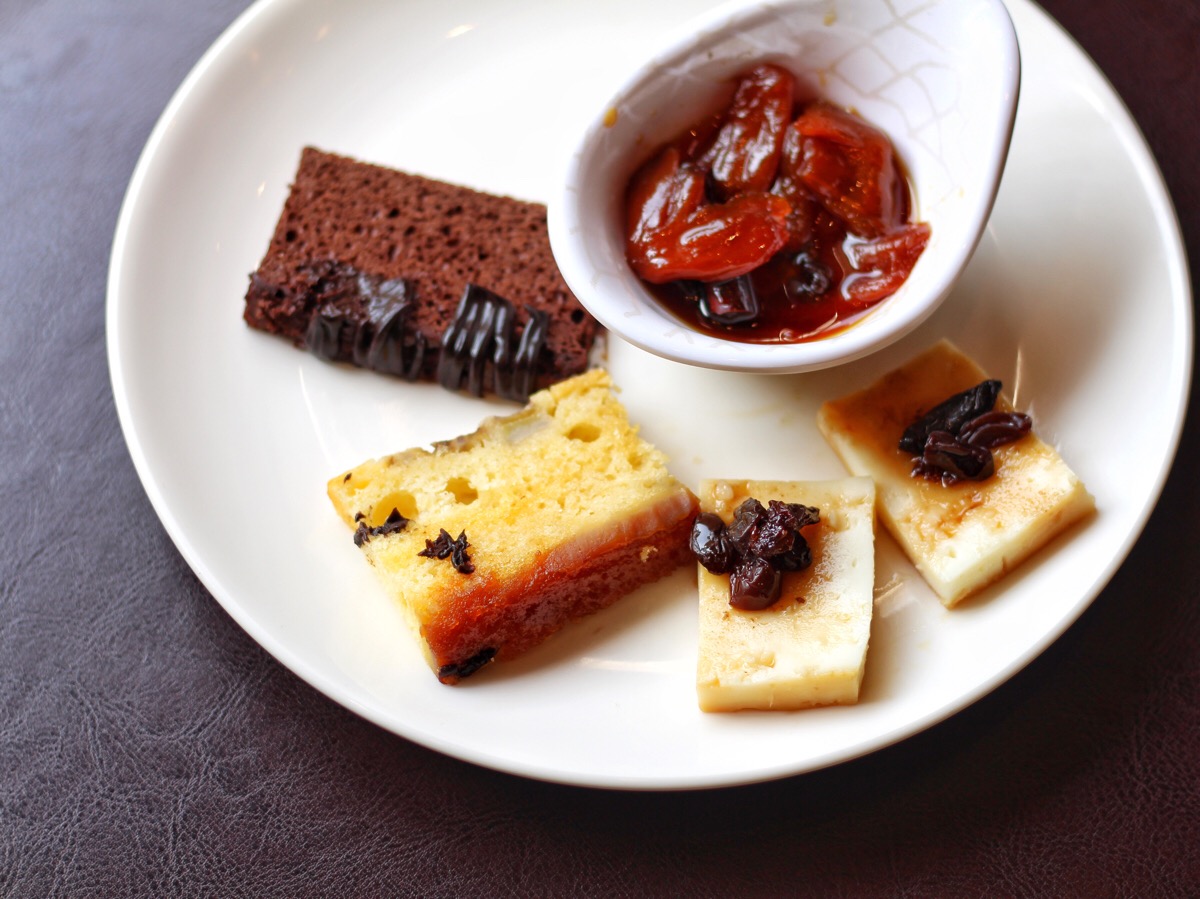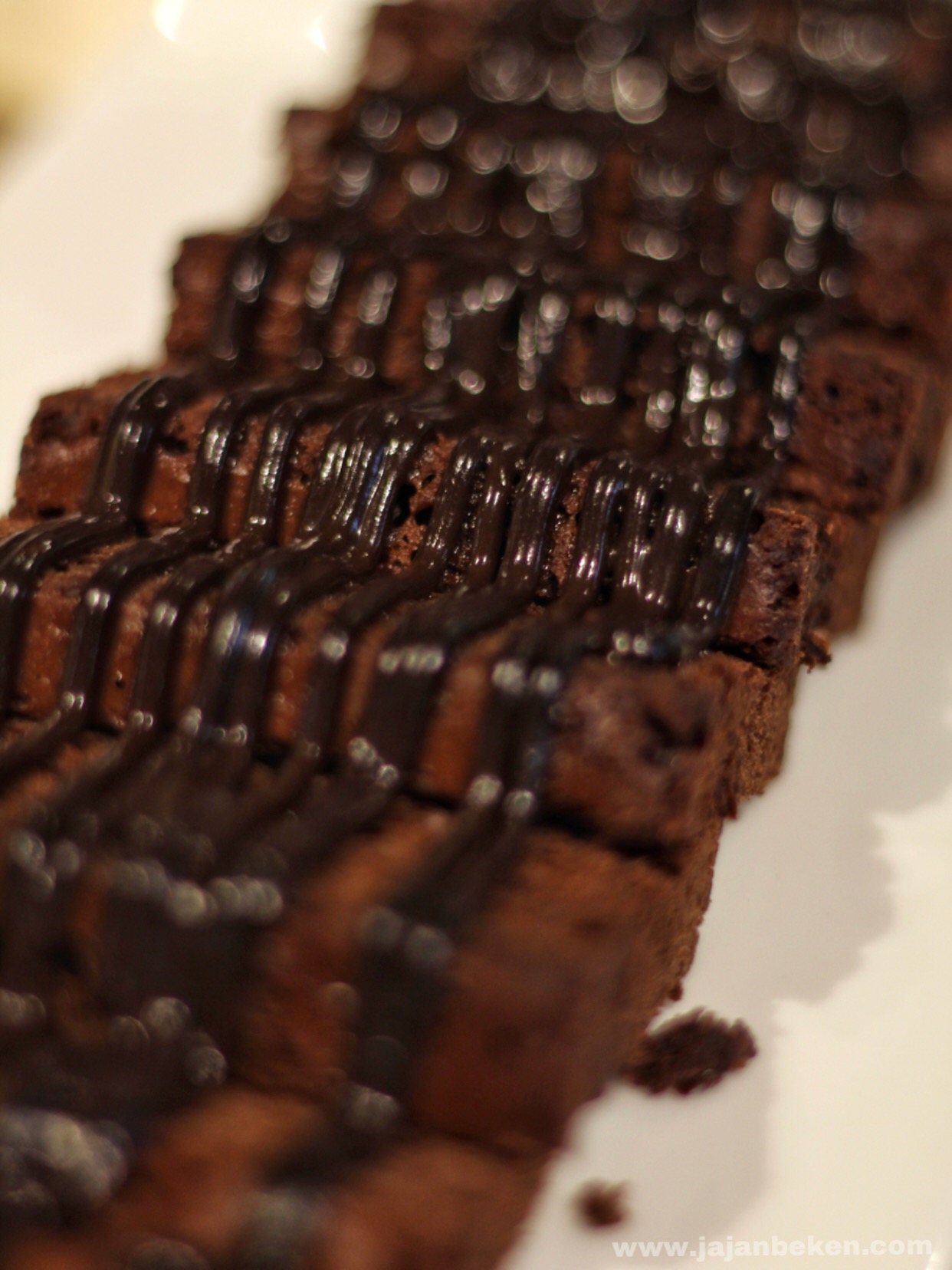 Finally I close my review and don't forget to follow our culinary journey in this blog, Instagram, Youtube and Facebook. Please apologize if there is something missing in writing or menu explanation. We open for critics and comment. See you in another culinary journey with Jajanbeken!
RATING
Taste : Excellent
Service : Excellent
Price :  Average
FACILITIES
Wifi : Yes
Plug : Yes
Dine in : Yes
Outdoor : Yes
Toilet : Yes
Parking: Yes
CONTACT
Address : D 1-12 Pavilion Retail Arcade, Jl. K.H. Mas Mansyur No.Kav.24, RT.12/RW.11, Karet Tengsin, Kota Jakarta Pusat, Daerah Khusus Ibukota Jakarta 10220
Instagram Tucanos_jakarta
Zomato Cassis Kitchen Jakarta
INFORMATION

Open hour : 11AM – 3PM and 6PM – 11PM
Price : Average 500K for two people (approx.) Cash and Cards accepted
MAP