Holidays are difficult to obtain for workers in metropolitan cities, such as Jakarta. Just looking for good food in Jakarta is sometimes quite difficult. Congestion and density of Jakarta which sometimes makes the reason.
However, that doesn't mean you are ignoring the soul's need to rest from all demanding routines. You can choose a staycation to fill your free time. Maybe a staycation at Swiss-Belresidences Kalibata can be your choice.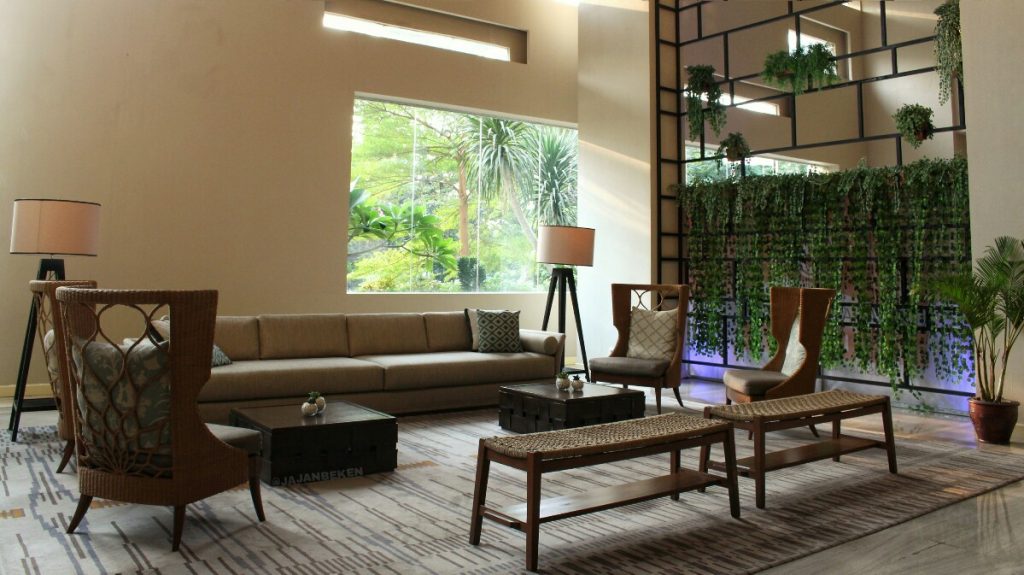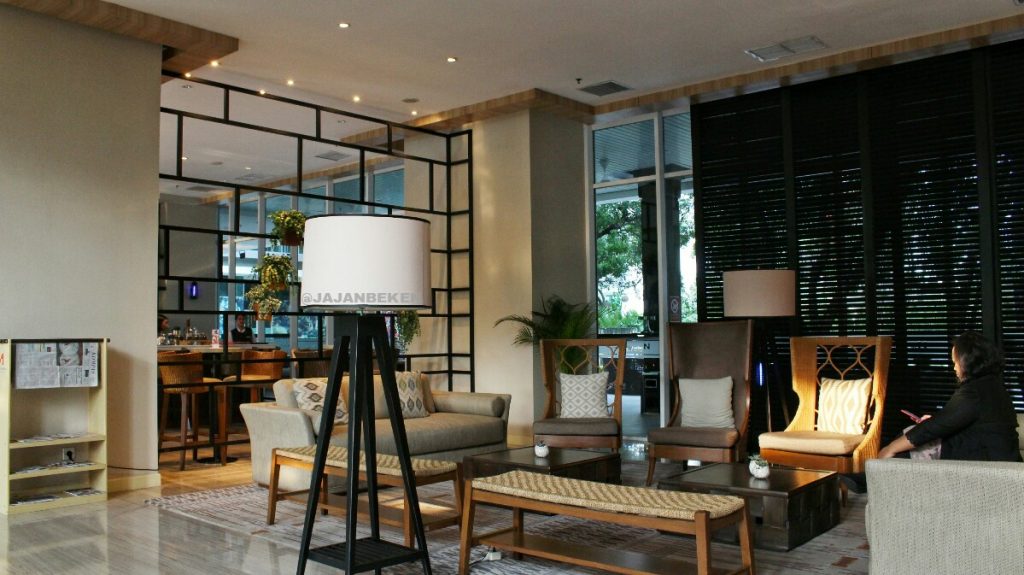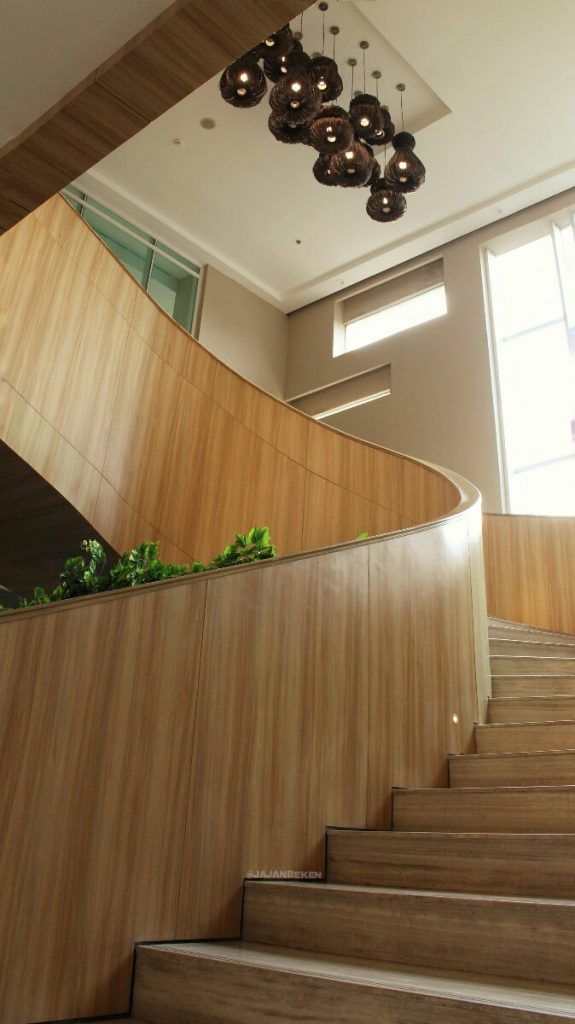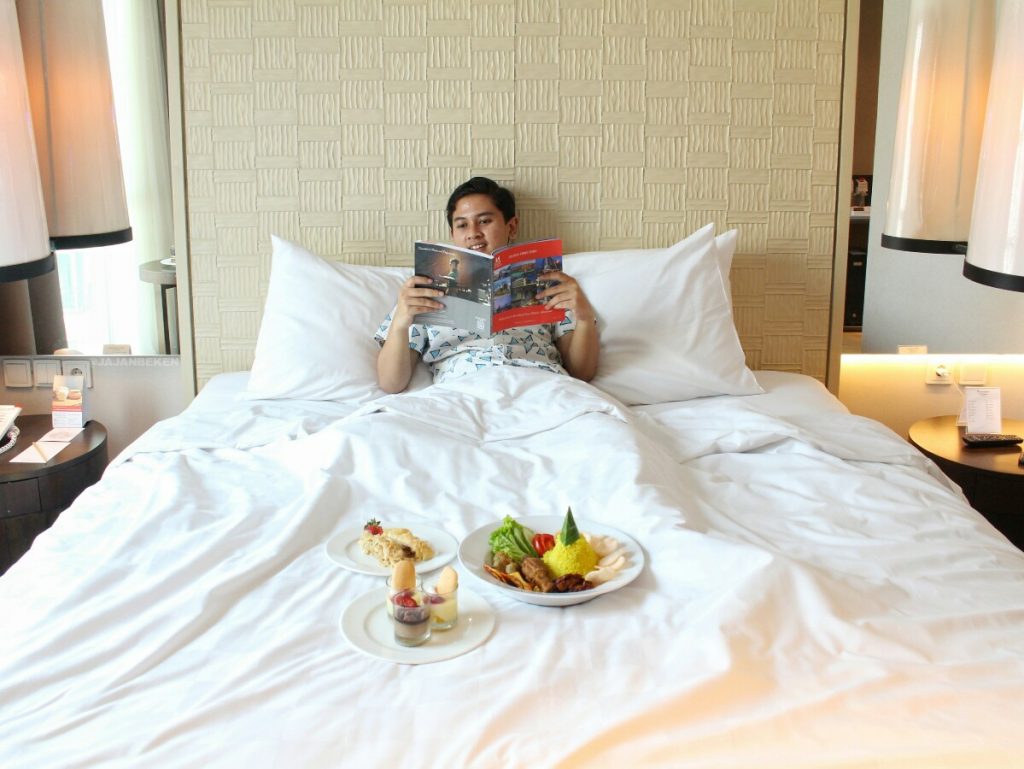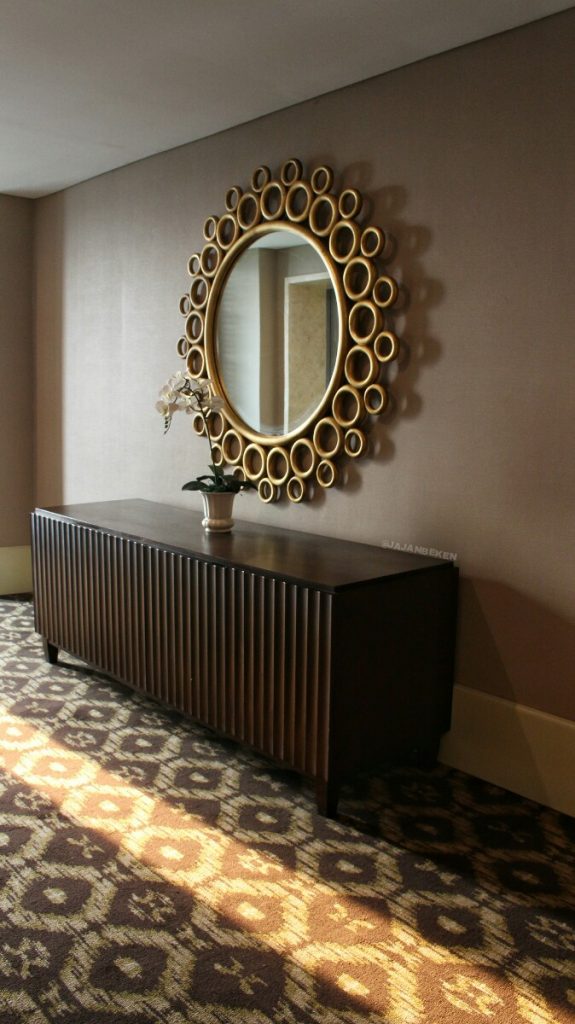 Swiss Belresidences Kalibata Facilities
When we look inside the function room, there is spacious room that can be divide into partial depend on needed.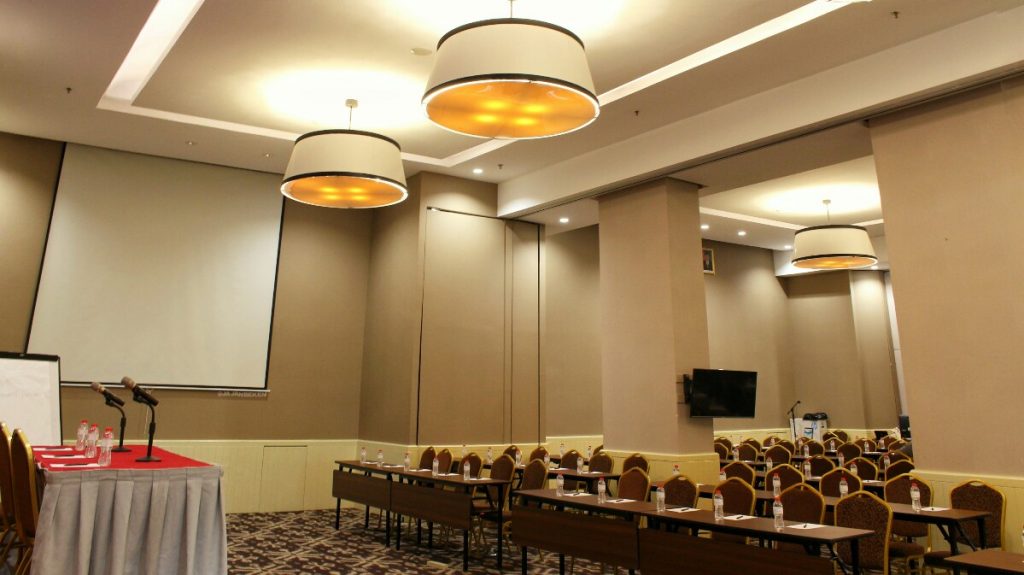 When you need to work out just go to the gym that provided here. There are many tools like trade mill, by cycle and pilates ball that you can use freely.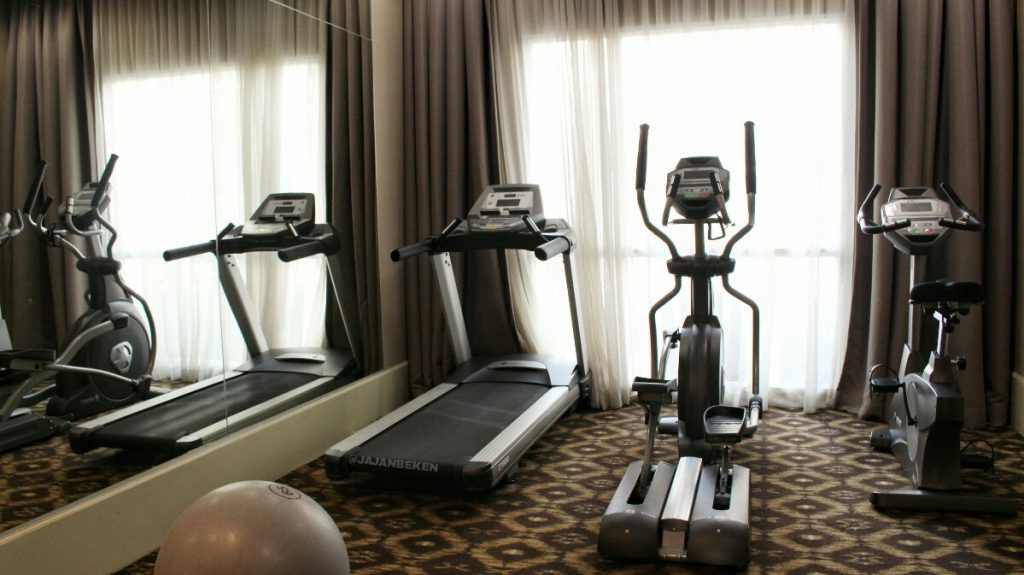 Need a refreshing after gym time you might be like to spa and massage. Feel the relaxation at the spa and massage room that connected with the gym.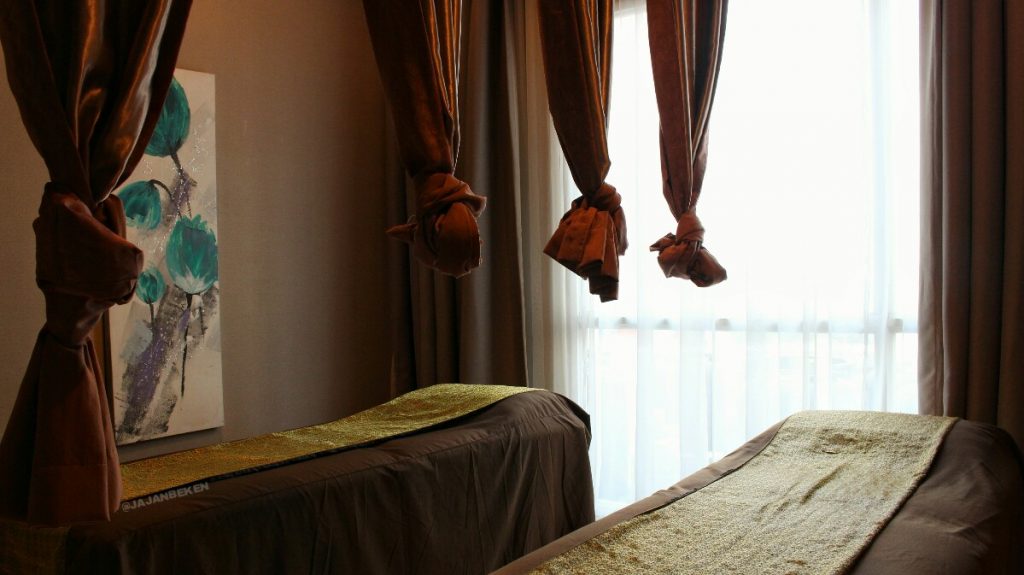 Room in Swiss-Belresidences Kalibata
We stayed at Deluxe Room for one night, it's about 24 sqm with one double bed and super comfortable blanket.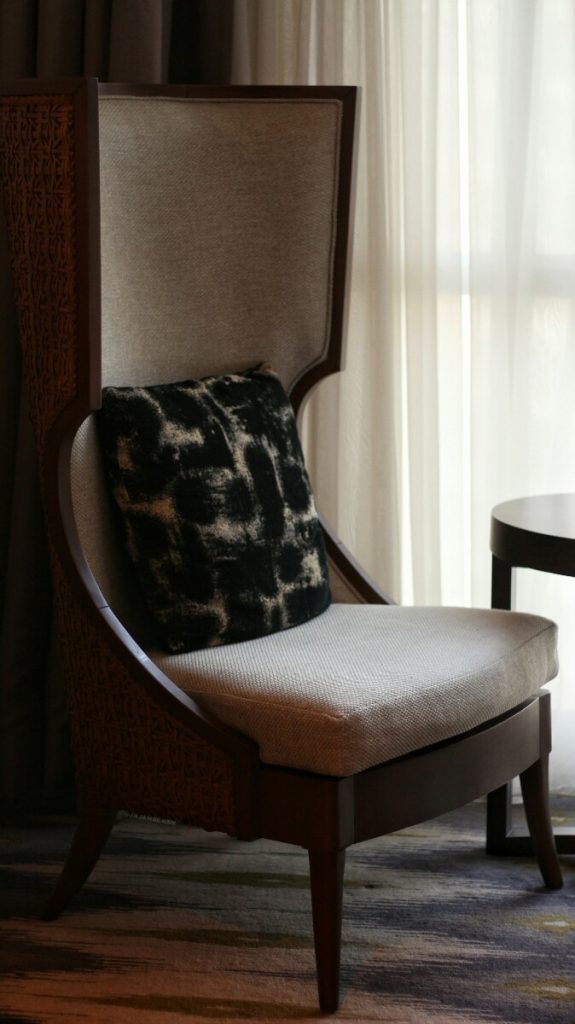 Surprisingly, we had welcomed by super cute chocolate and macaroons on the table. Thank you Swiss Belresidences Kalibata for the sweet treats.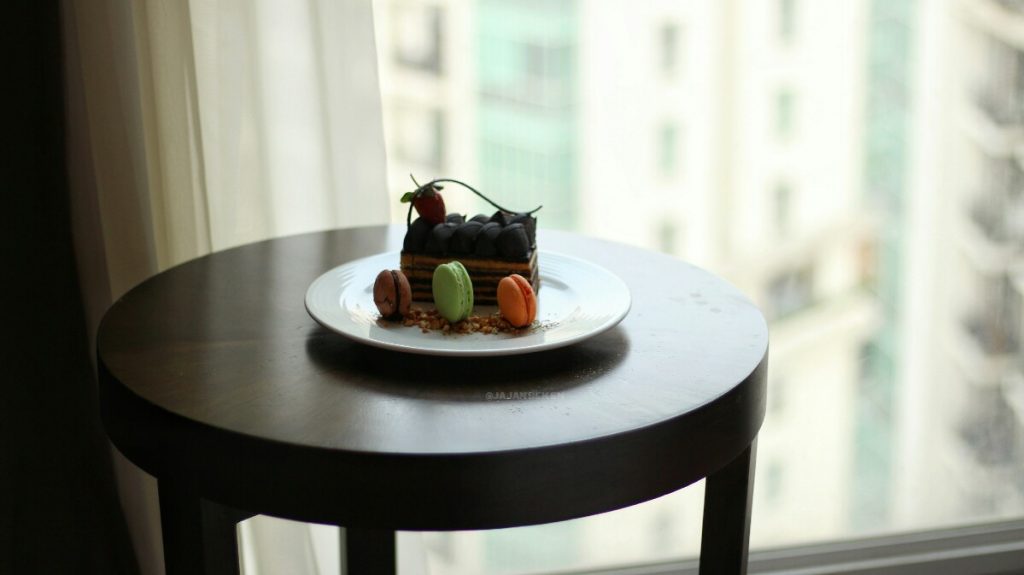 Luckily, we have a nice view to the building near this hotel. Our room is very complete with mini bar and television. A big chair also standing beautify in the corner and that is my favorite spot for enjoying coffee.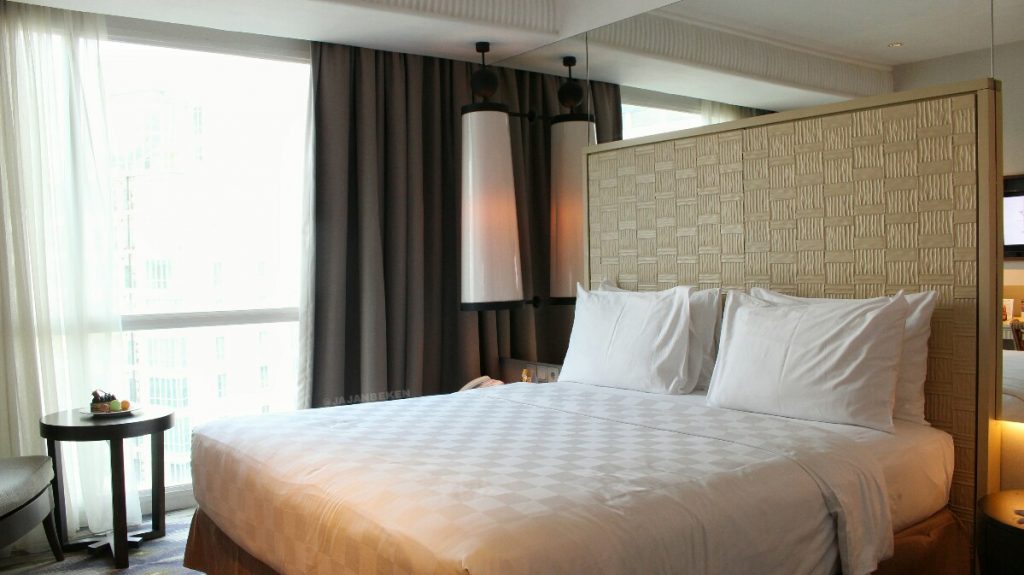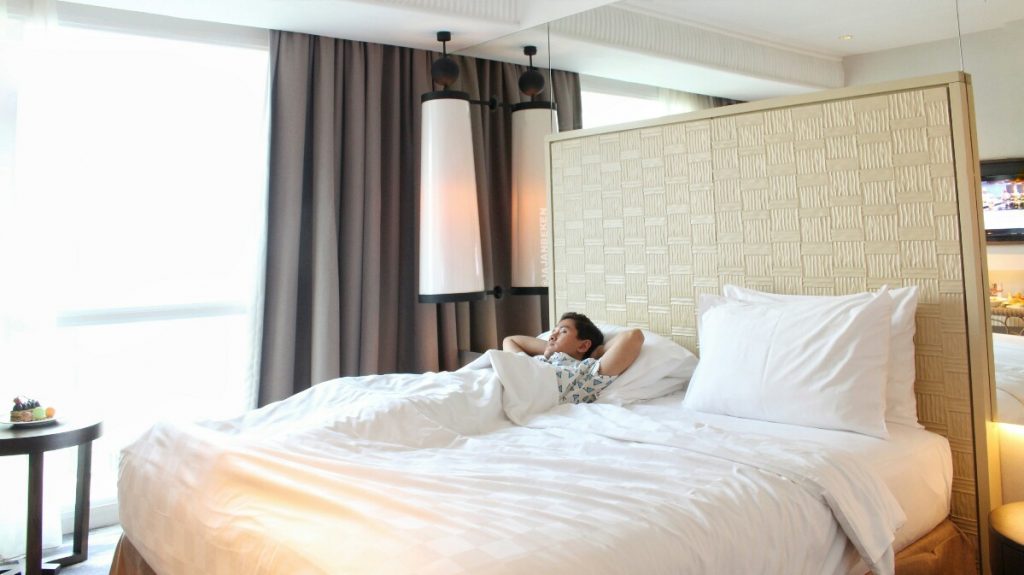 Need a desk to do some work? Sure you can do it on the table near the bedroom. Don't worry with the internet connection because every room already provided with wifi.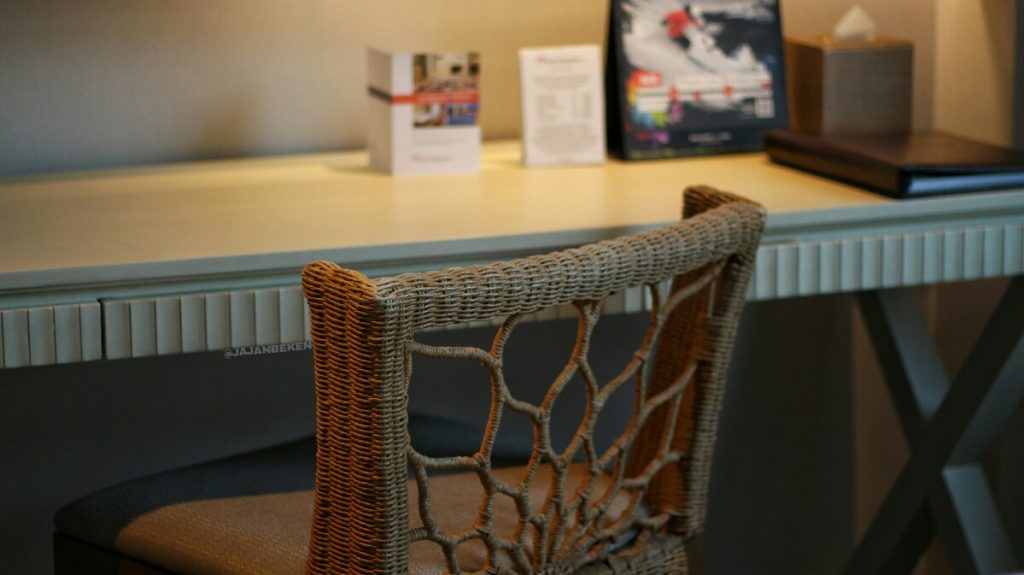 Room Service
Sometimes you feel that having a breakfast in a hotel mean that you have to wake up in early morning. But don't worry because Swiss Belresidence Kalibata have a good room service. Just place a call to the receptionist and they will help you to make some order like breakfast set or lunch.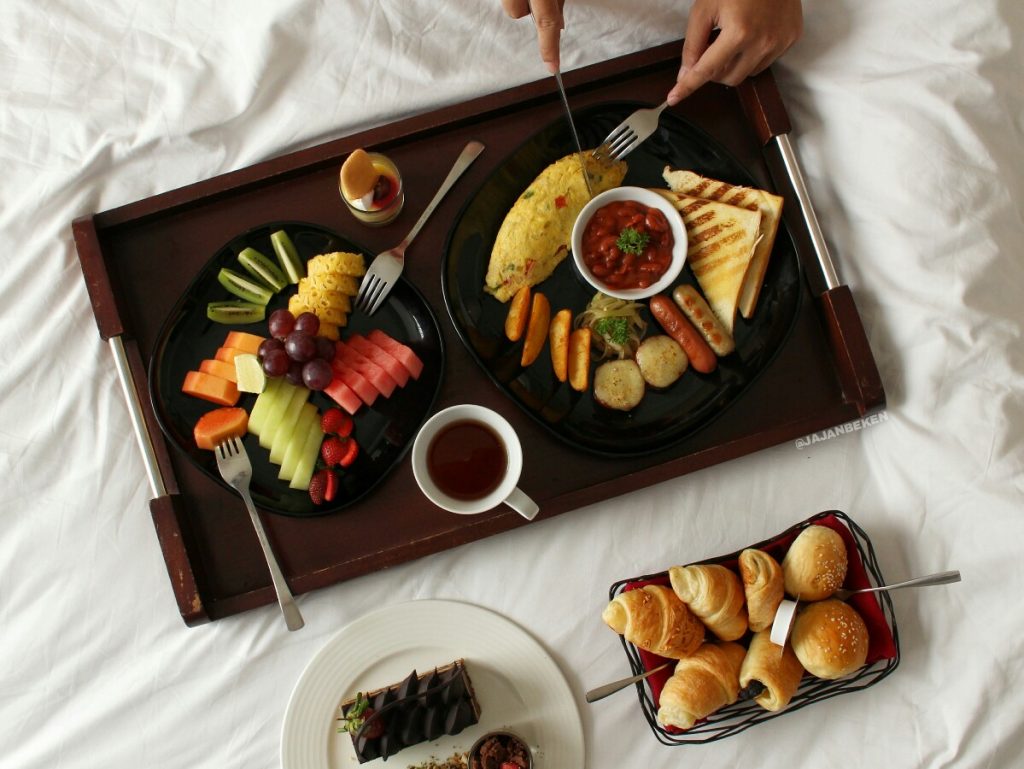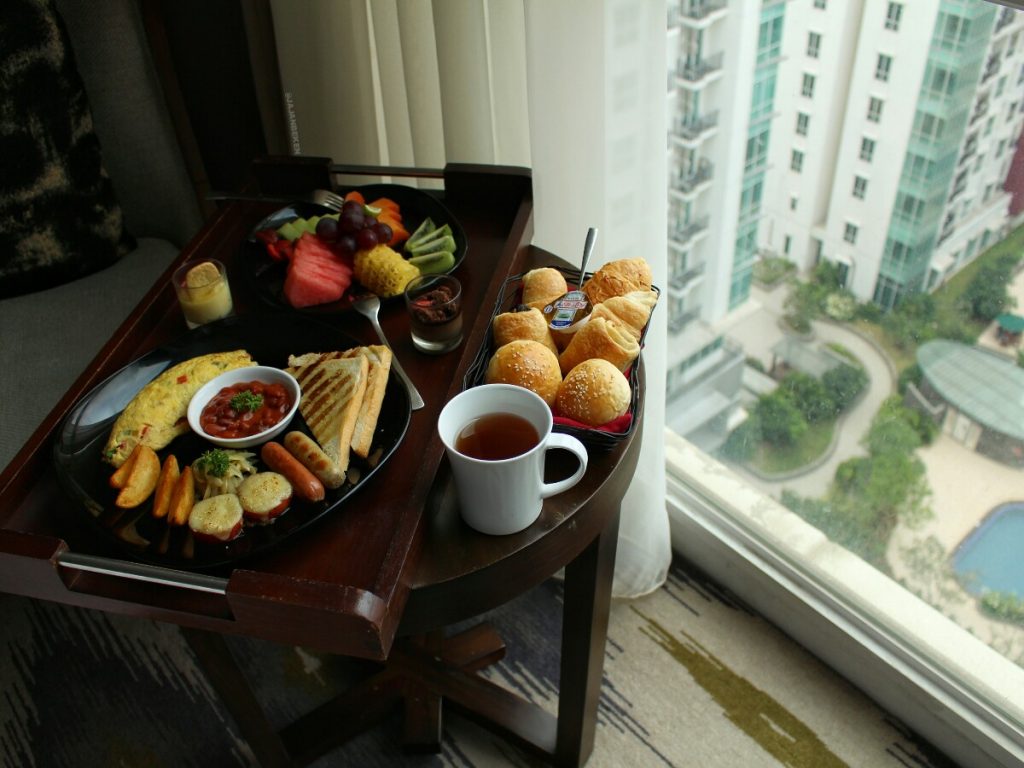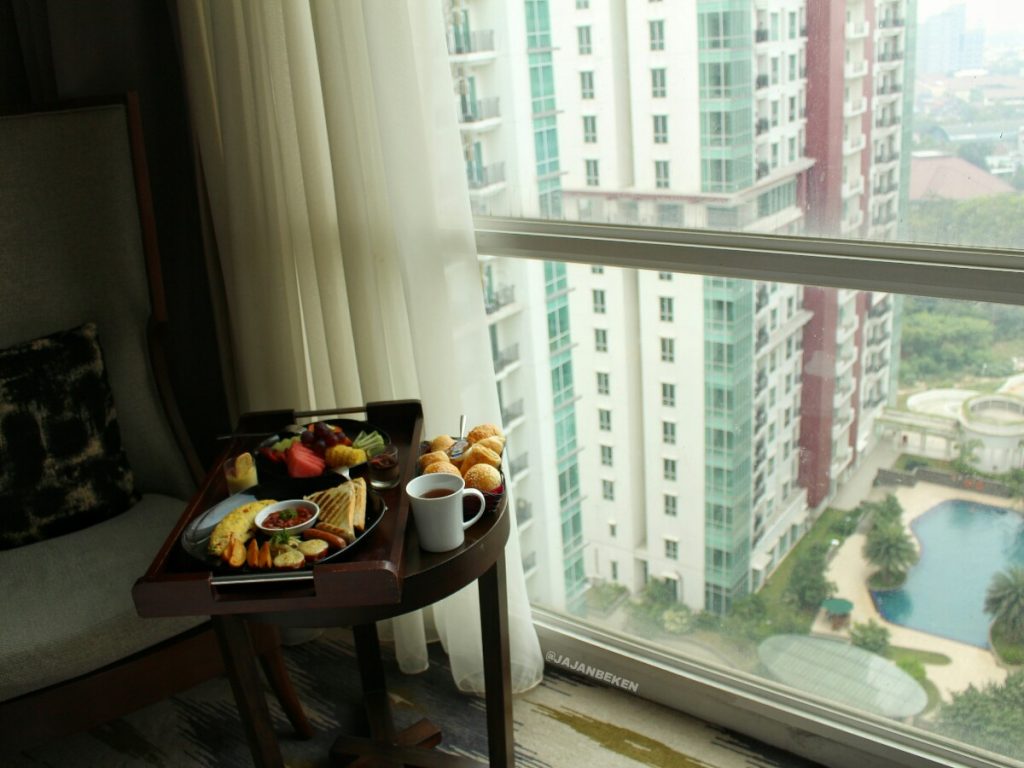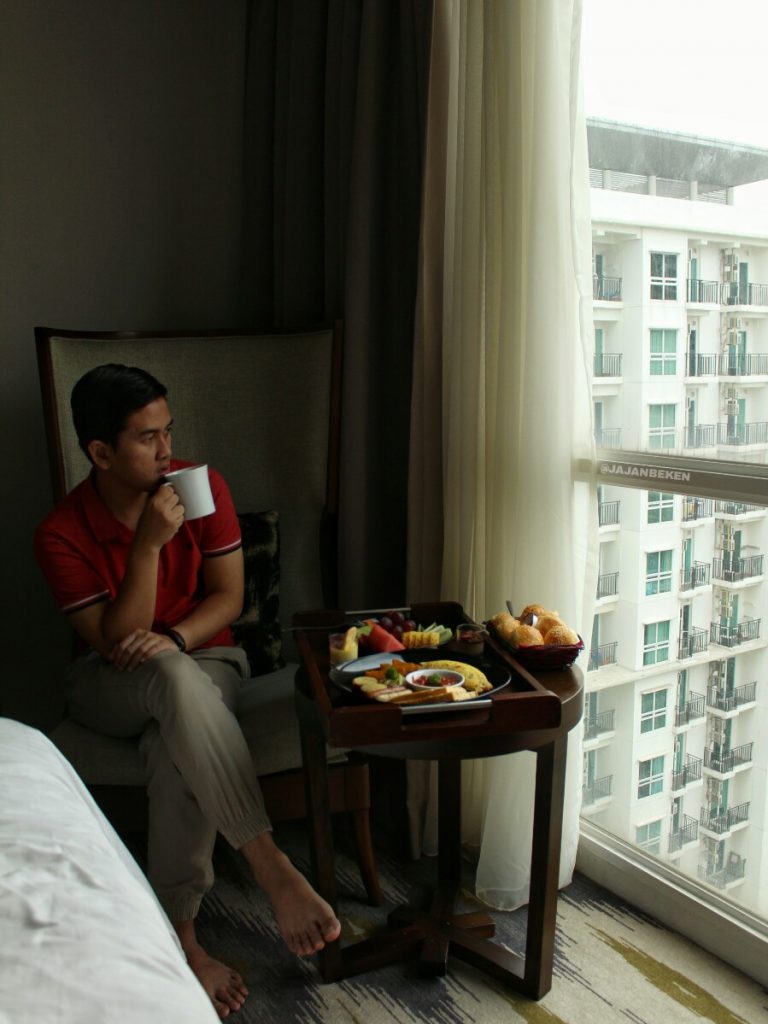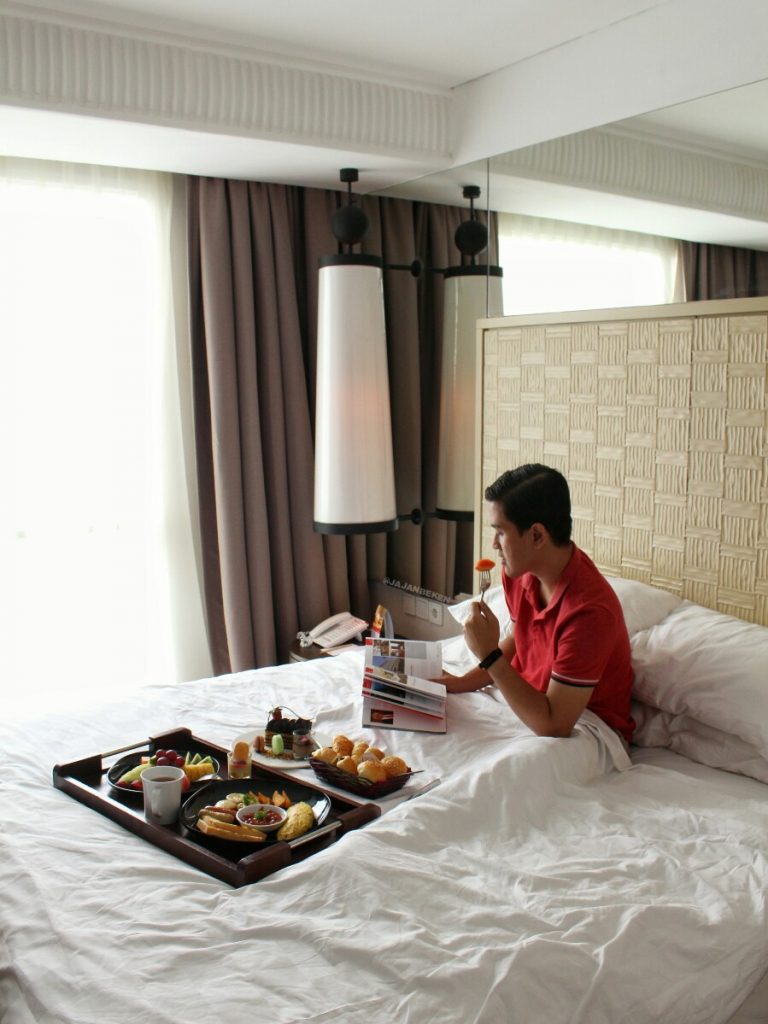 BBQ Night in Swiss Belresidences Kalibata
When you need an extraordinary dinner you might be like their BBQ Night that presents every friday night.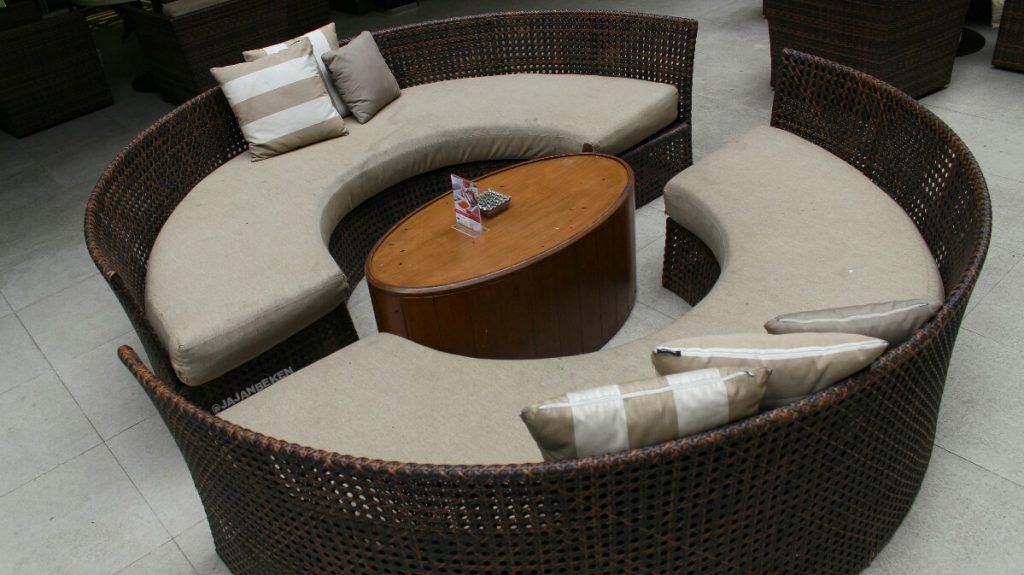 A lot of food like grill from chicken to beef steak are available here. Not to mention the Nasi Goreng and of course the western food also. Ohya you can choose the tenderloin or sirloin steak with any cooked level that you desires.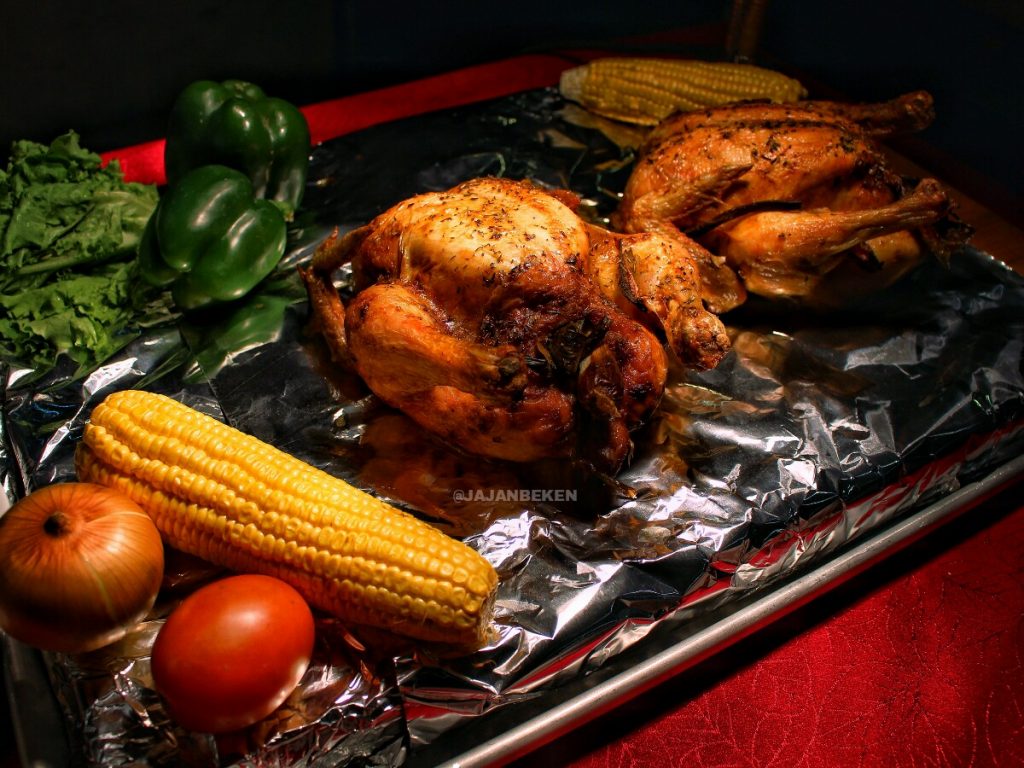 I choose tenderloin steak and they grill at the same time so i get the steak while it's hot and still juicy.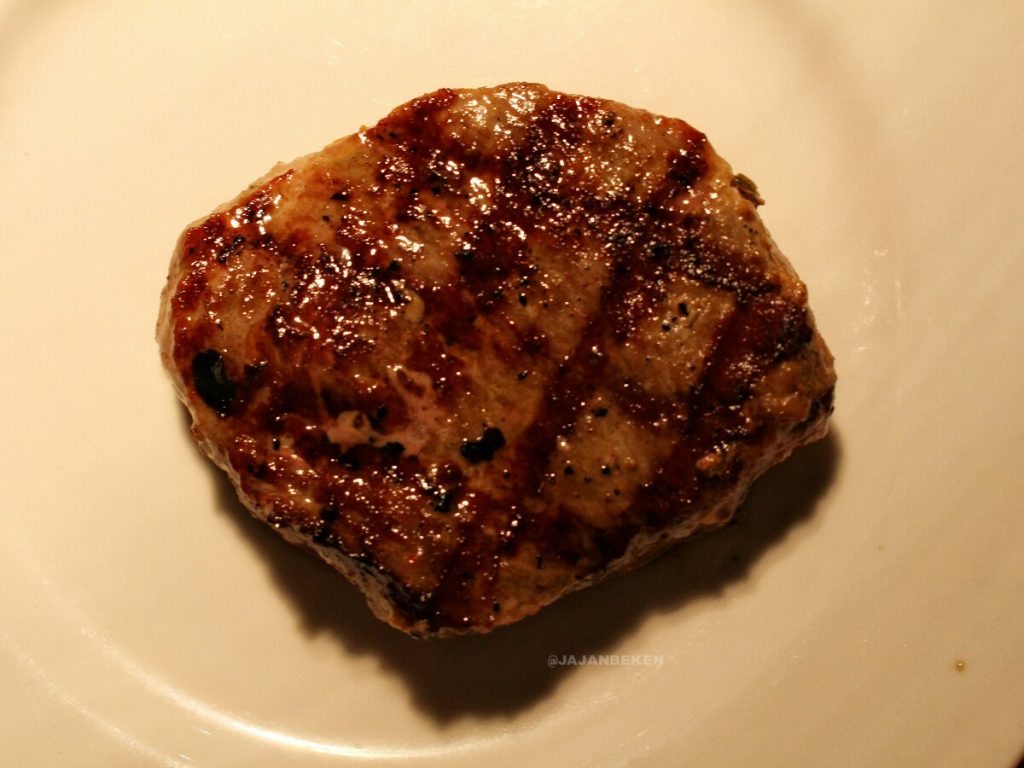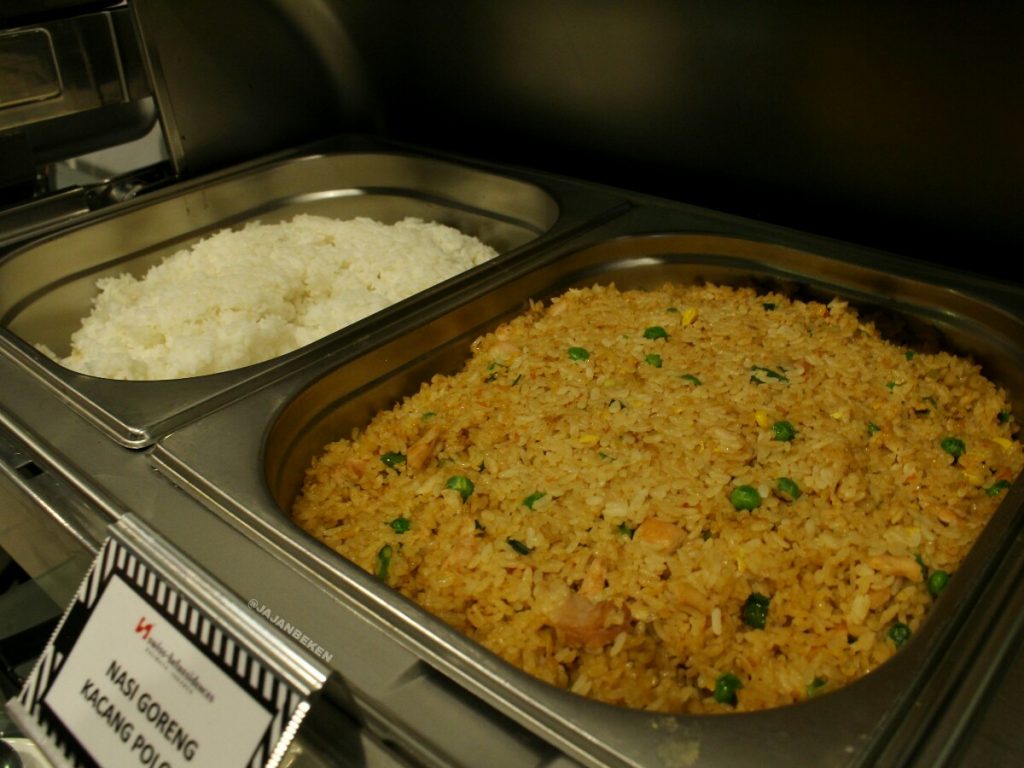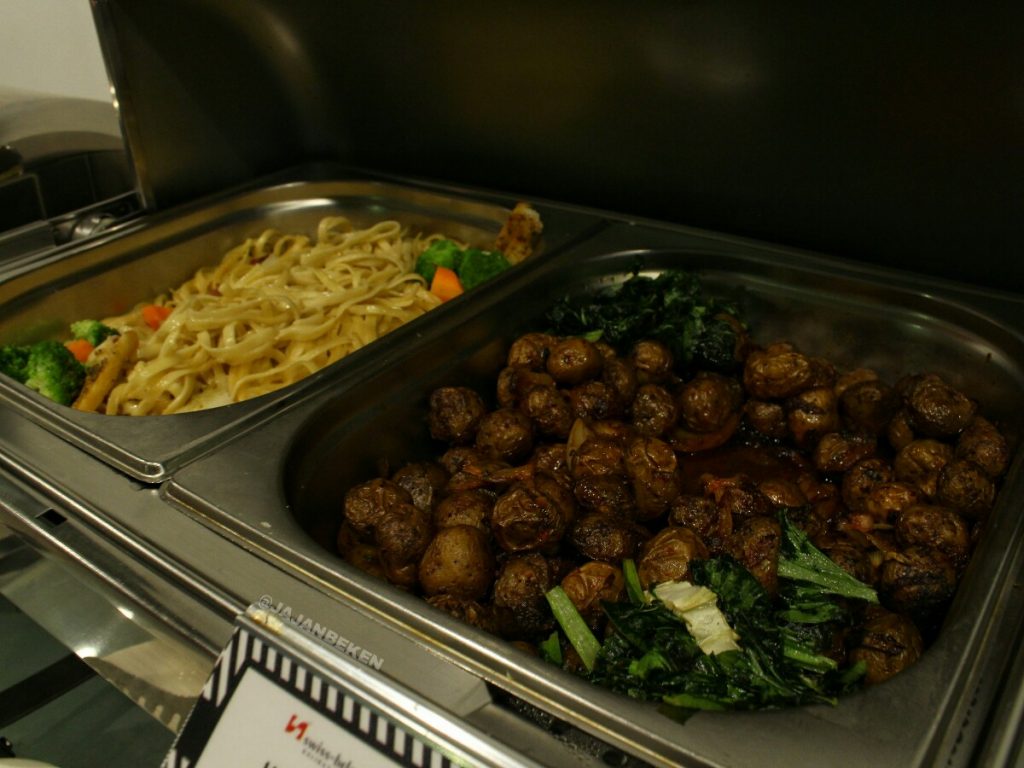 The special thing in BBQ Night is the live music. You can enjoy the music while enjoying your steak. You can request your favorite song to the singer or sometimes they ask you to join singing together on stage and it's really fun.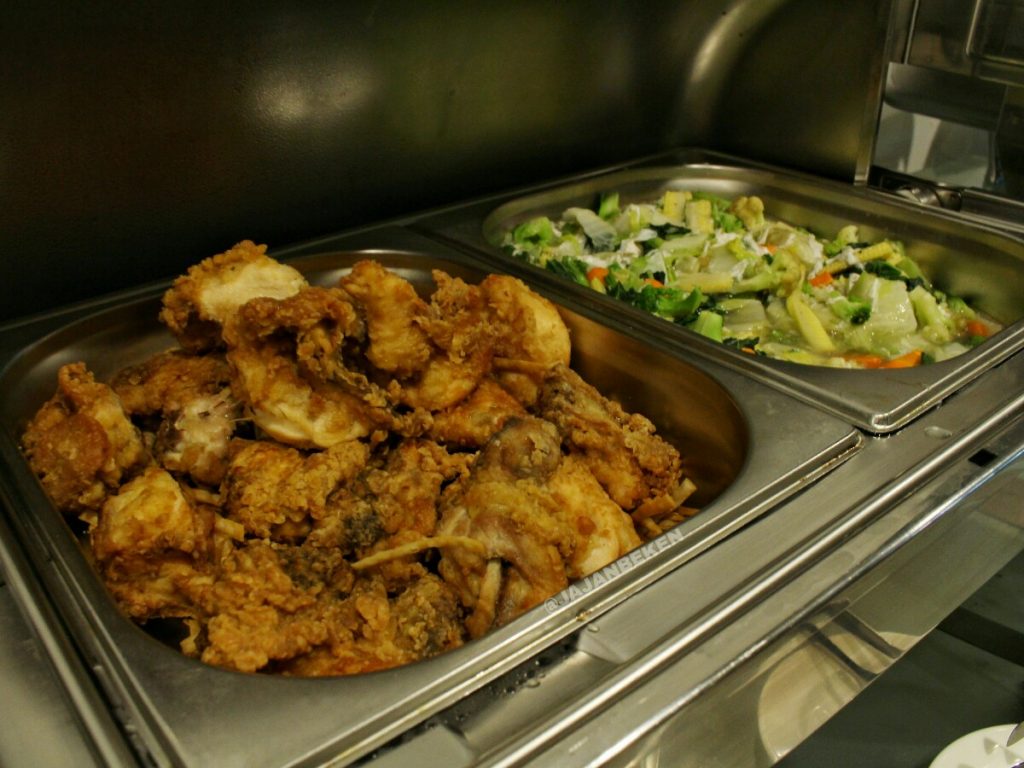 You can enjoy Friday Steak Night at IDR 200Knett/pax including 1 set choices of steak menu and complimentary condiment buffet.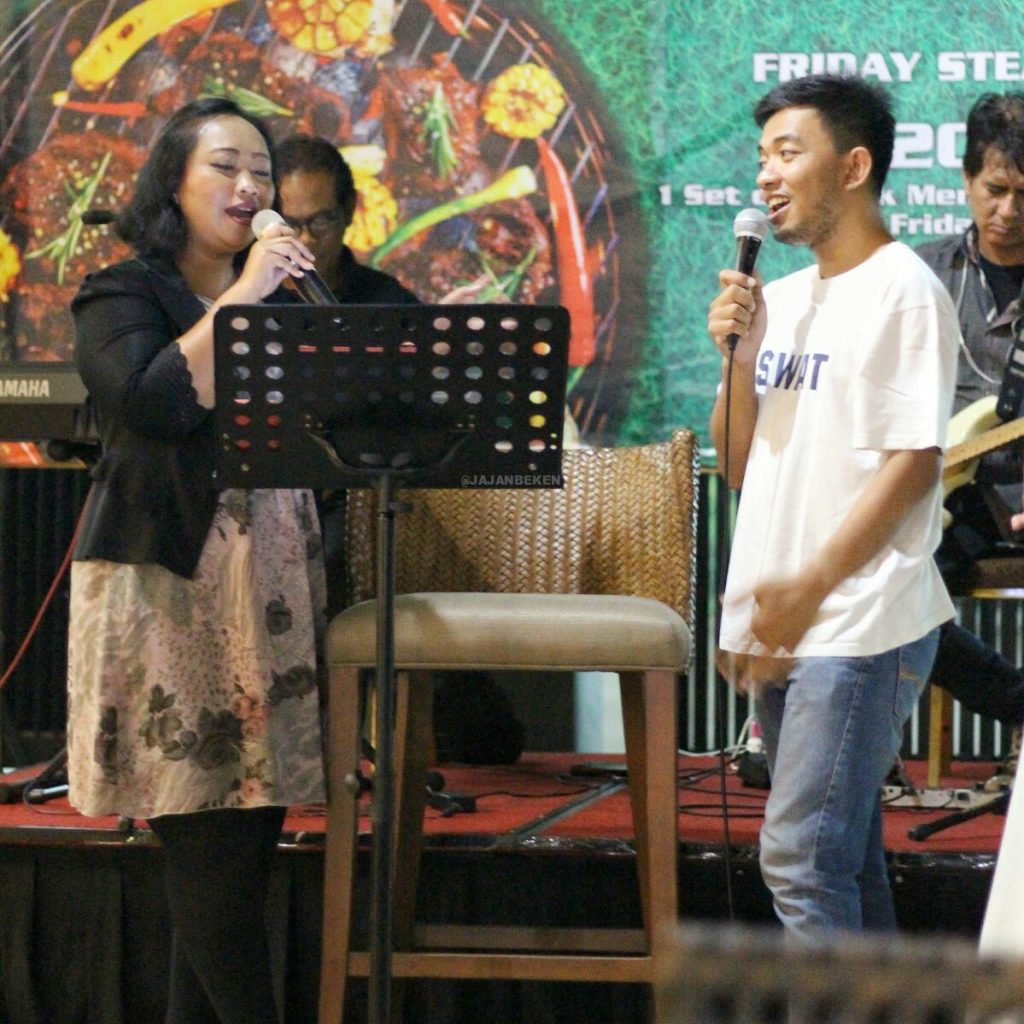 Zumba Class
Swiss Belresidence Kalibata is not about a place to rest but also to socialize and improve the quality of life. Lucky us, we have one hour zumba class in this hotel and it's free. Everyone who love this exercise can join Zumba Class in Swiss Bell Kalibata every Saturday start at 8 AM, not only the guest but all of you can join too.

Swiss Cafe
Swiss Cafe is the restaurant in Swiss Bel Kalibata. They serve food from the breakfast until dinner. Here you can find many food selection at their buffet from appetizer until dessert.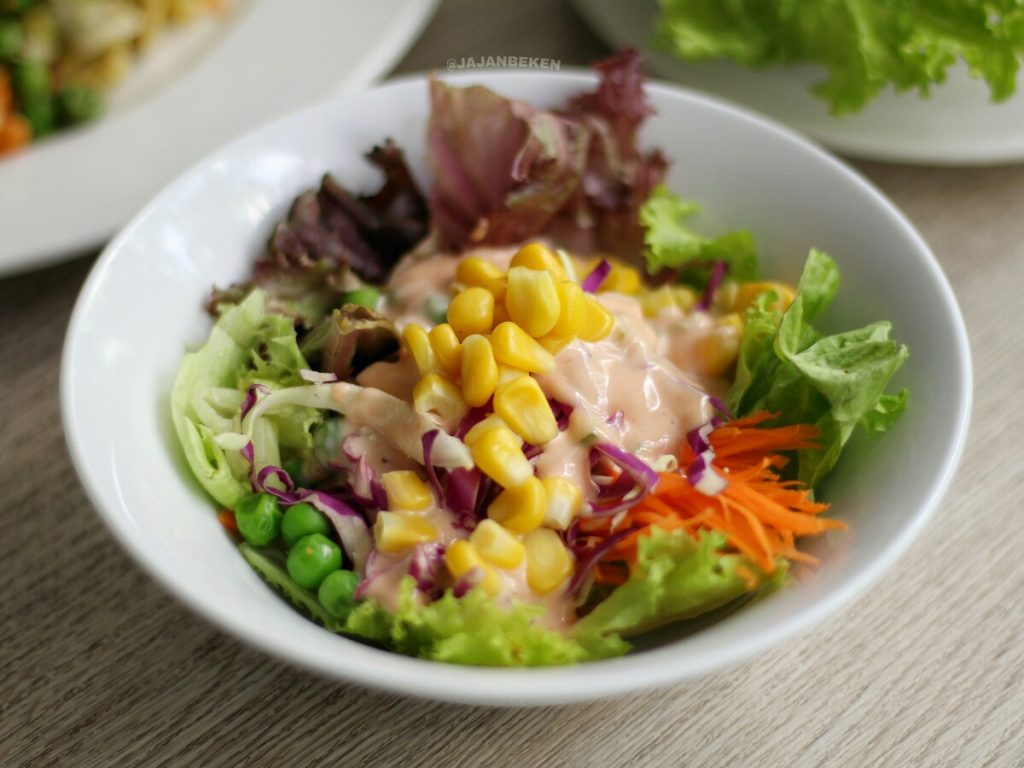 I love the bakso, they have a good meatball from the texture and the taste with flavorful broth.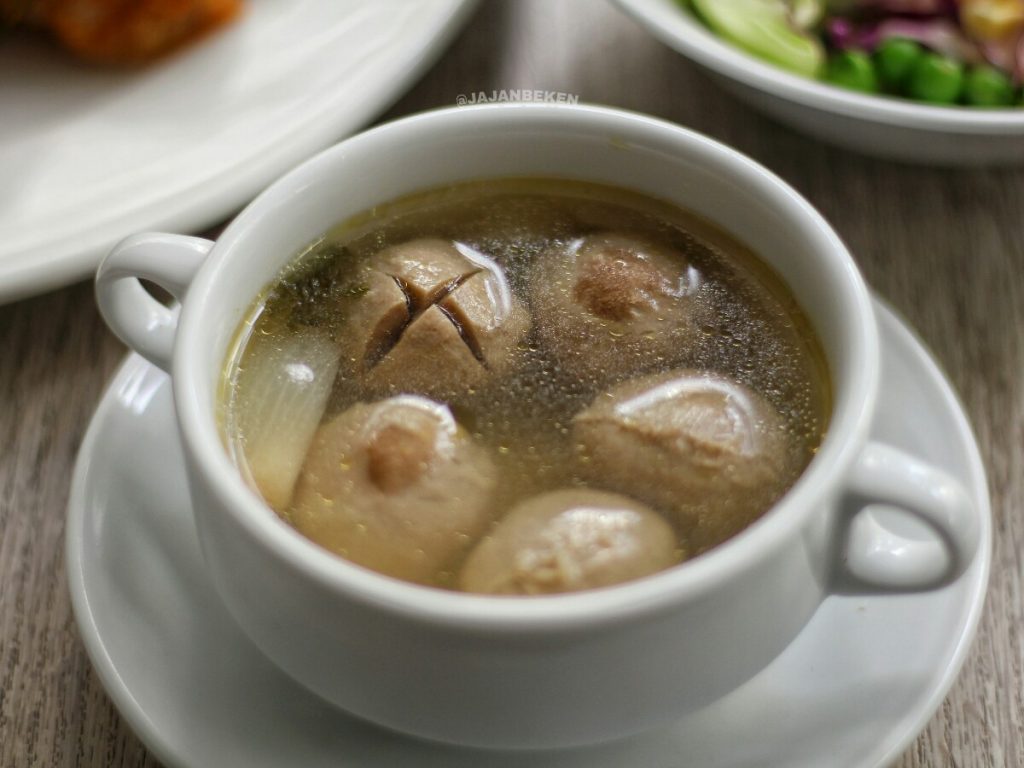 Noodle lover will be happy because Swiss Belresidence kalibata also serves the best noodle or we can call as Mie Ayam. Their mie ayam have a five star taste so it's recommended to try.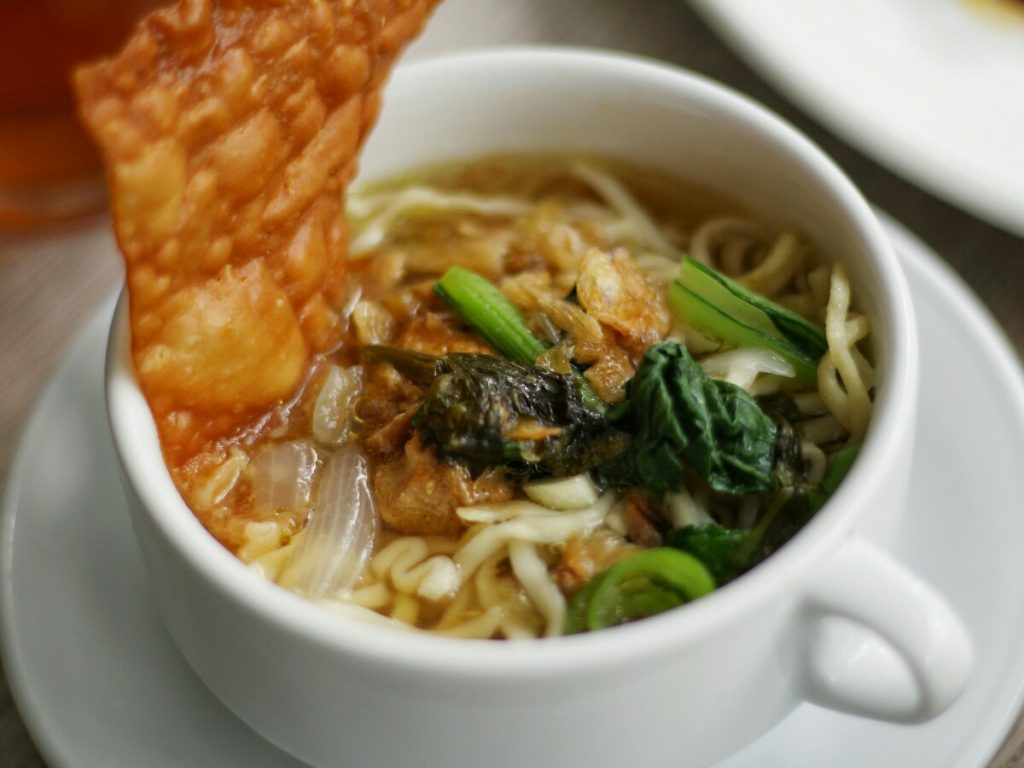 Happy me! I found steam boat here and the taste is so good especially the tom yum soup with sour and spicy taste. This menu consist of fish ball, noodle, fish and so on. I recommend you that this menu is worth for comeback.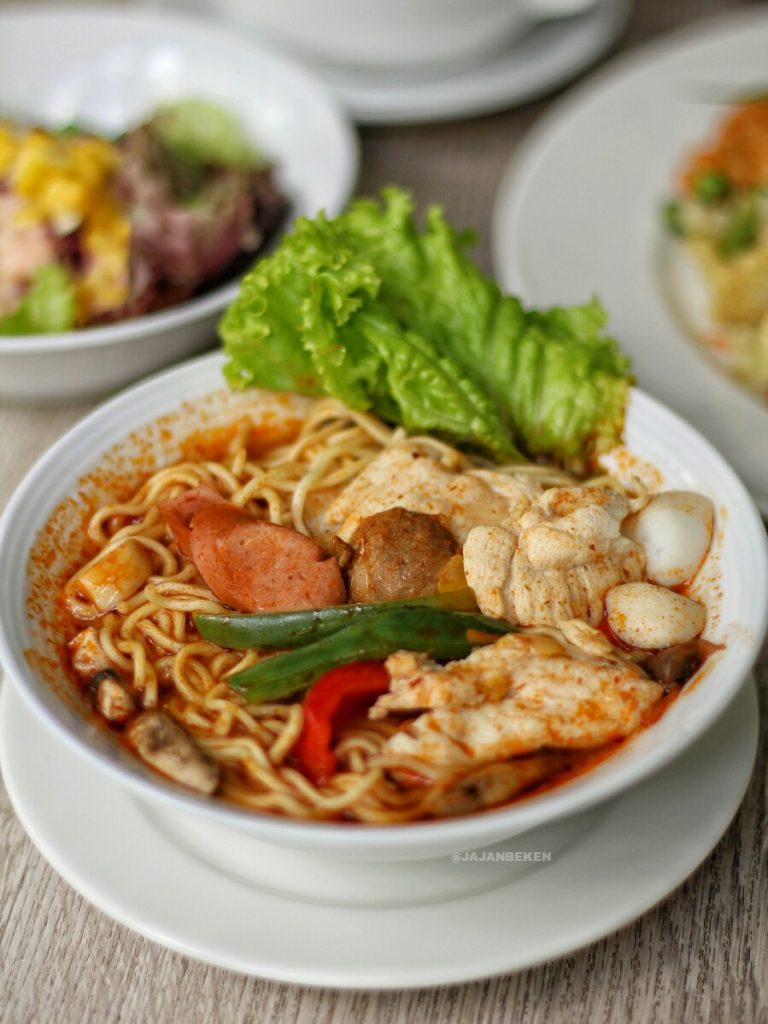 Indonesian food lover you must try this menu. Nasi tumpeng that full with condiment start from fried chicken, egg, orek tempe and of course with turmeric rice.
Not only the nasi tumpeng, they also have street food like Sate Taichan. They serve sate taichan with rice cake and the super spicy sambal made from chili.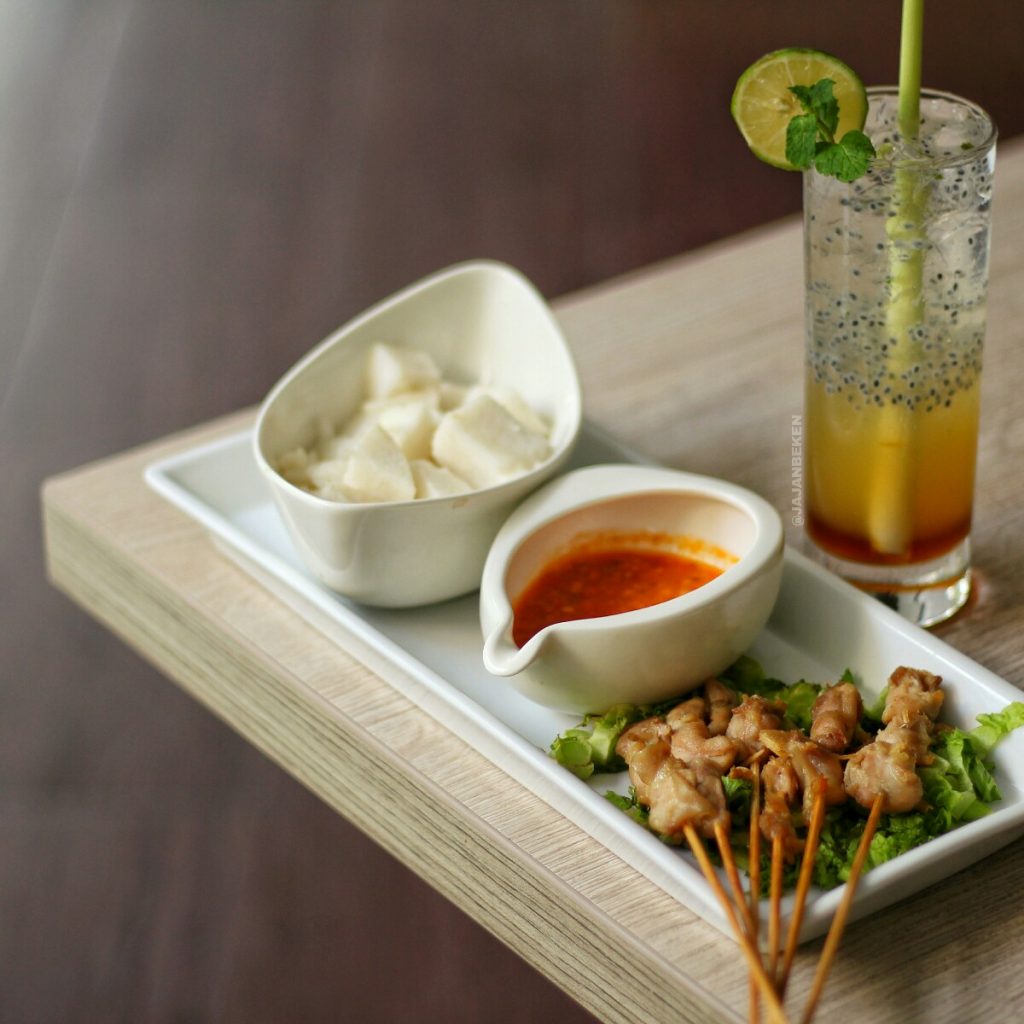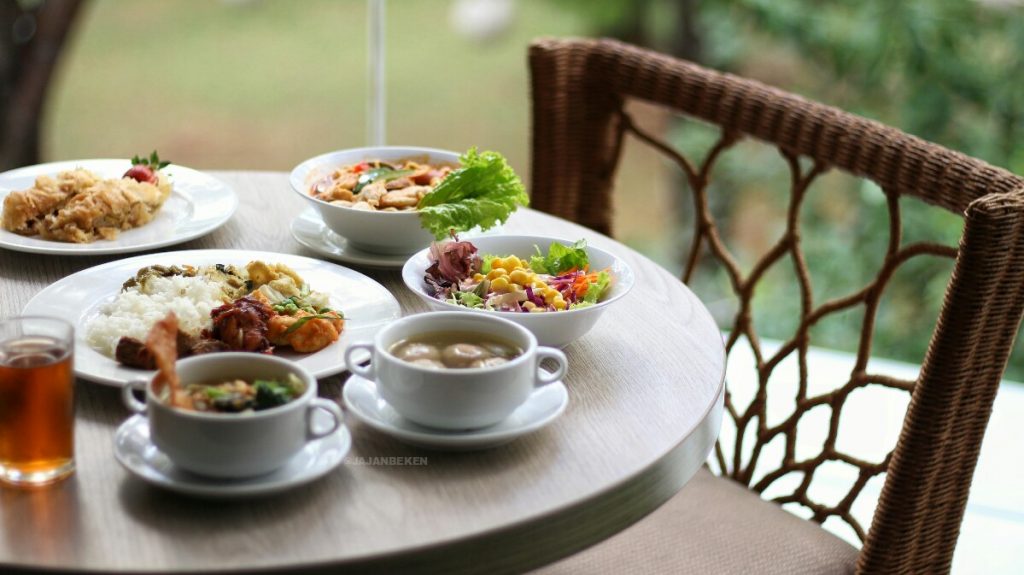 And I really like all the food here, they serve food with a very thick taste without losing the original taste of the cuisine. and this restaurant can be a reference for eating if you are in the South Jakarta area.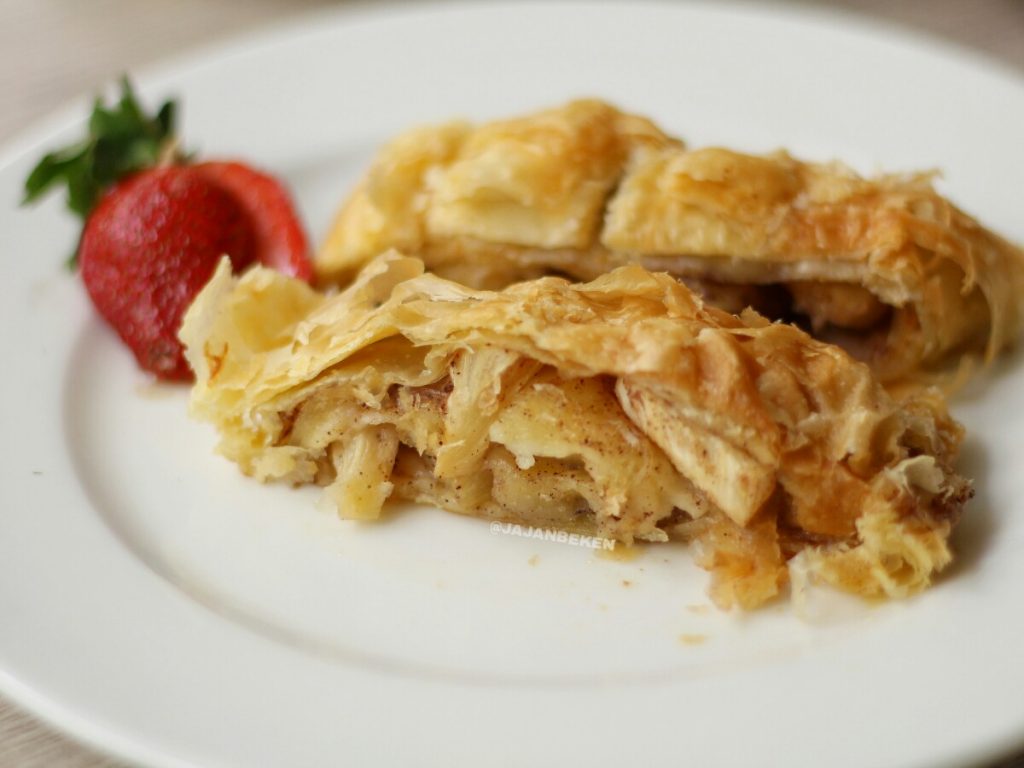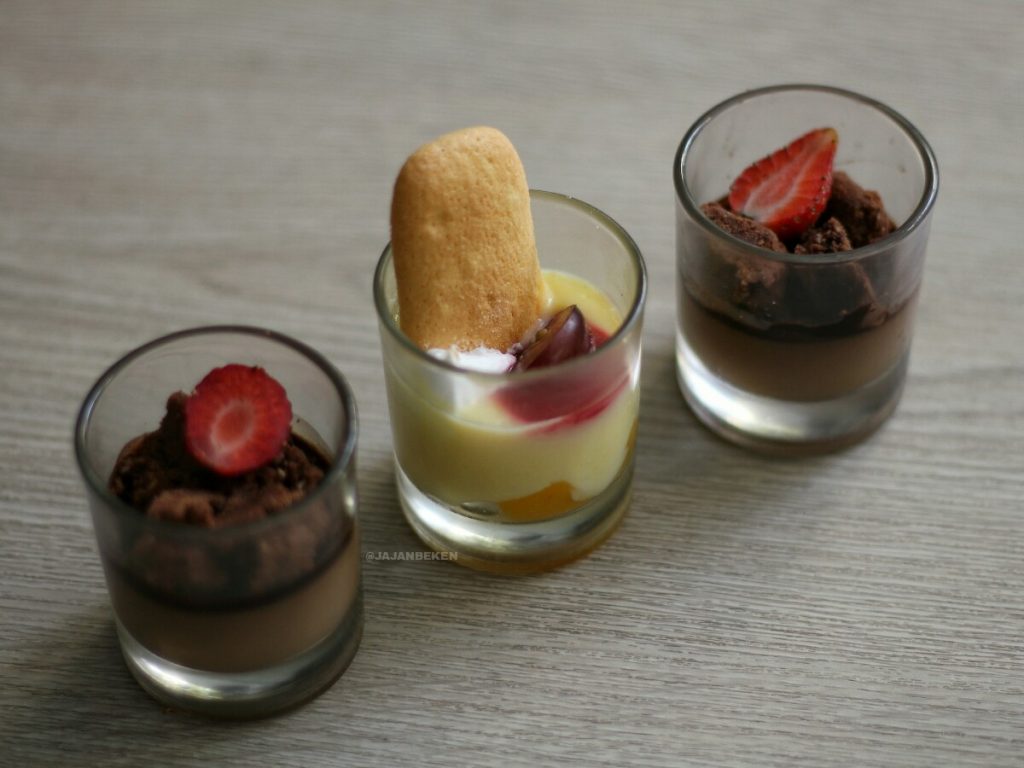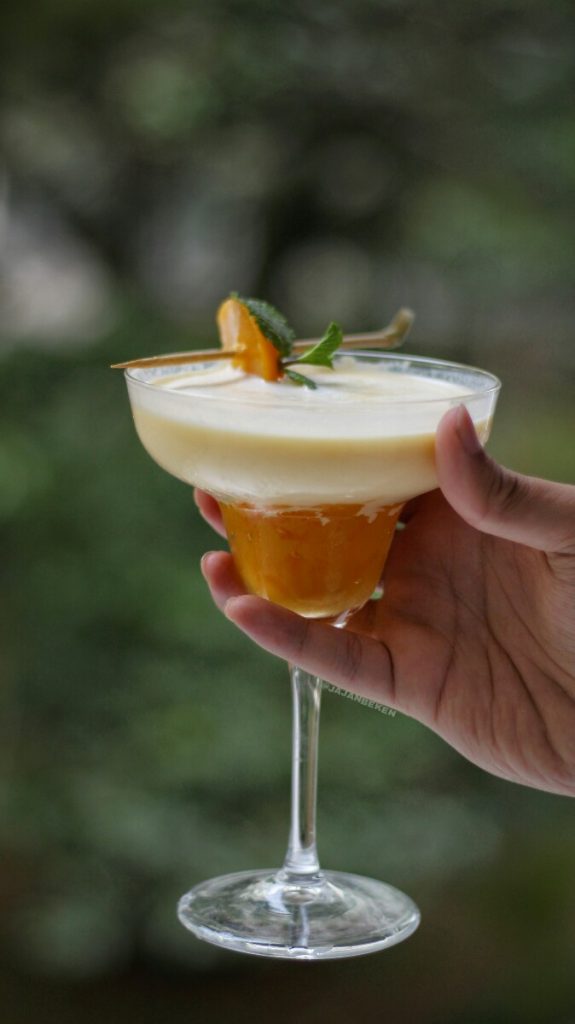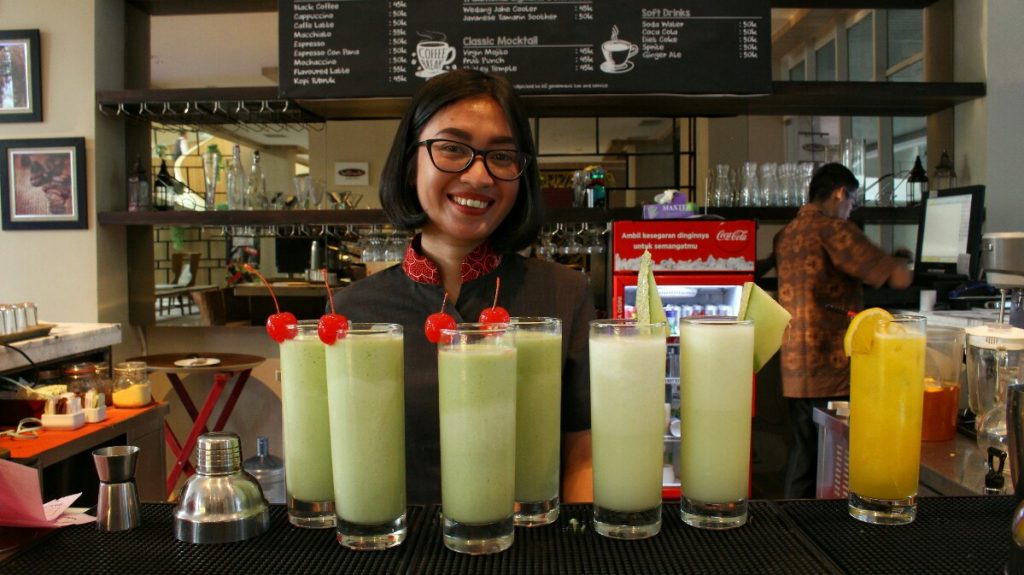 Finally I close my review and don't forget to follow our culinary journey in this blog, Instagram, Youtube and Facebook. Please apologize if there is something missing in writing or menu explanation. We open for critics and comment. See you in another culinary journey with Jajanbeken!
CONTACT
Address : Jl. Raya Kalibata No.22, RT.6/RW.7, Rawajati, Pancoran, Kota Jakarta Selatan, Daerah Khusus Ibukota Jakarta 12740
<
p style="text-align: center;">Telepon: (021) 297 71771
Instagram: @Swissbelresidenceskalibata
MAP