This is my third day in Bali and still with my friends from Jakarta. This time we will stay at one of the villas in Uluwatu, namely Six Senses Uluwatu.
When I heard the word Uluwatu, I think about the beautiful and charming of Uluwatu cliff. Coupled with the blue sea from the Indian ocean make this place has a wonderful view.
After we have got lunch at Nasi Pedes Ibu Oki in Jimbaran Nusa Dua then we rushed to Six Senses Uluwatu to check in. After passing through a winding road surrounded by bushes, we finally arrive at Six Senses Uluwatu.
Six Senses Uluwatu
Arriving there, we were greeted with Jamu beras kencur as a welcome drink, some biscuits and snacks made from nuts.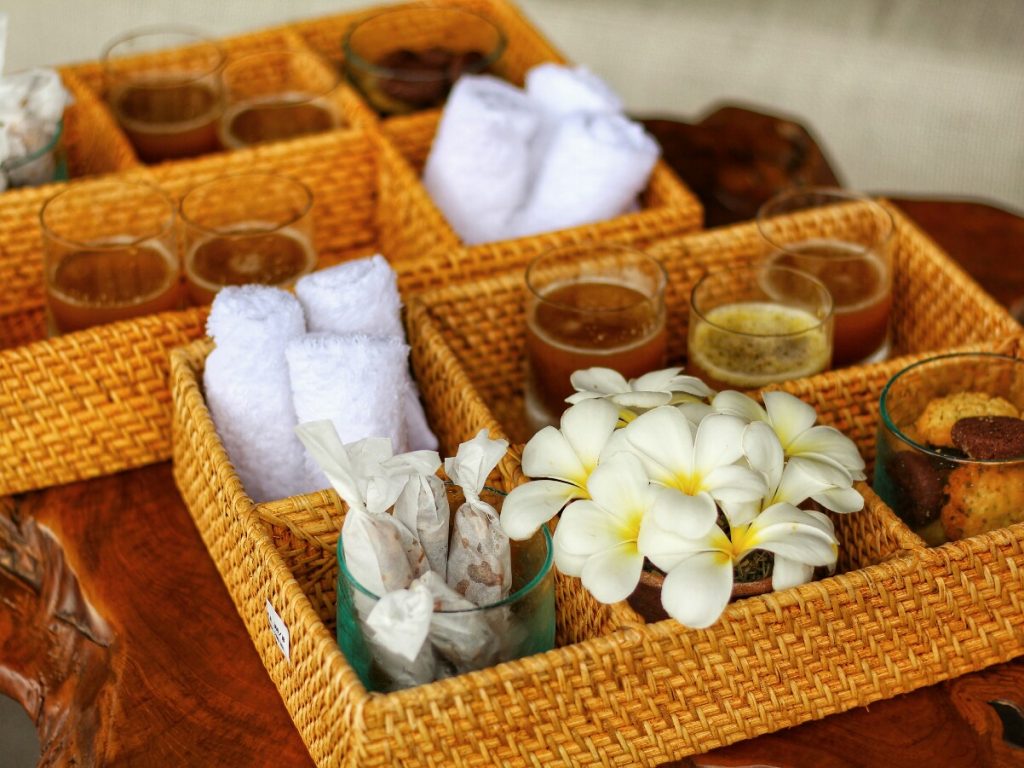 As complimentary you will be pampered with some flavors of gelato beside Crudo Restaurant. You can get this sweet treats every day from 12 p.m. until 6 p.m.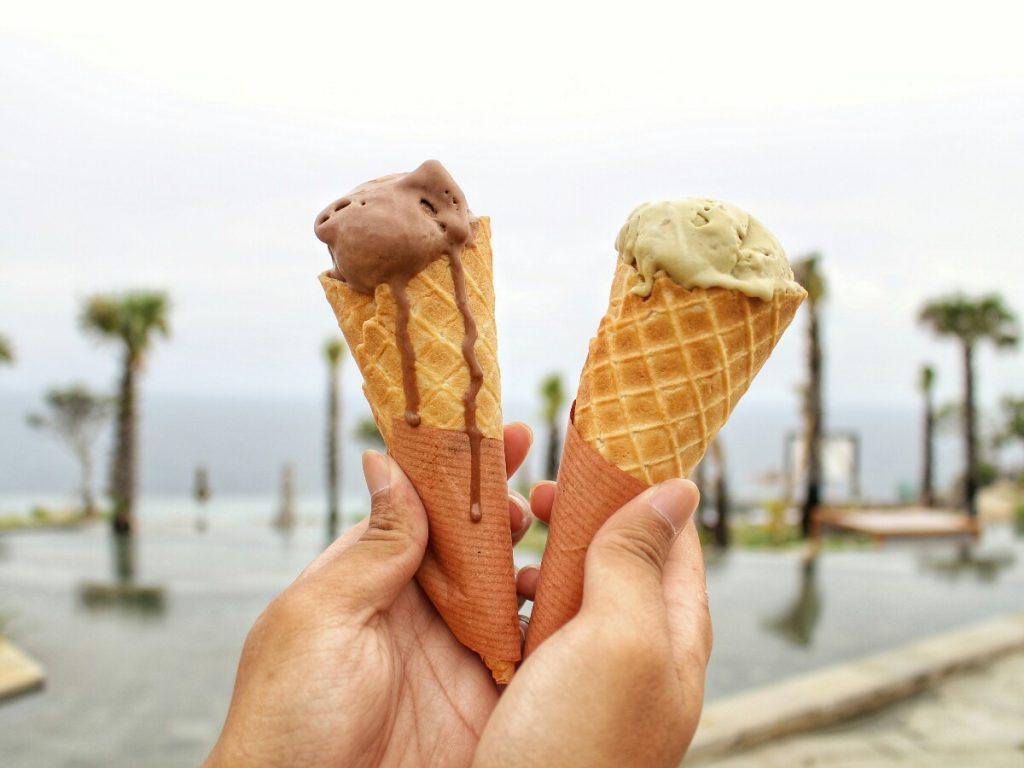 While eating our gelato, we enjoy the view at the main pool that faces to the Indian Ocean without any interruption from everything. Yes you can see the blue ocean in front of you clearly.
I think it's not time to swim so we just sit around the pool while eating our gelato.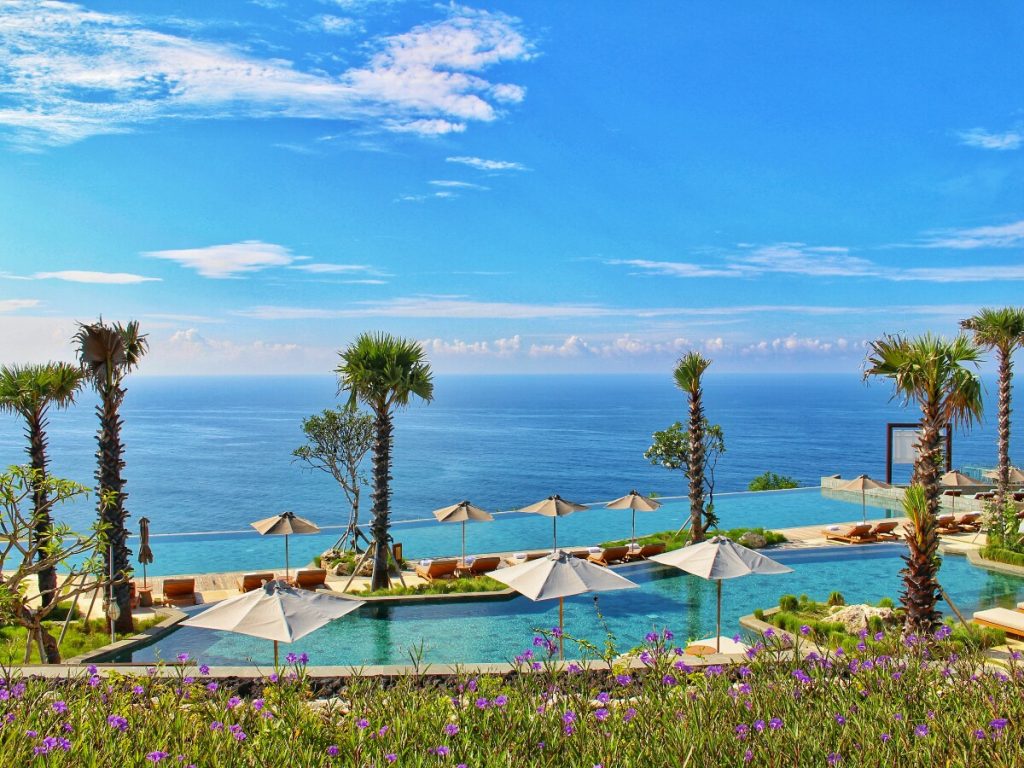 Oh yeah, now let's see what inside the room we stay in for three days two nights.
Six Senses Uluwatu Penthouse Villa
So we stay in a Two Bedroom Penthouse Villa. The position of our villa is on top of the Six Senses villa complex which has hilly contours.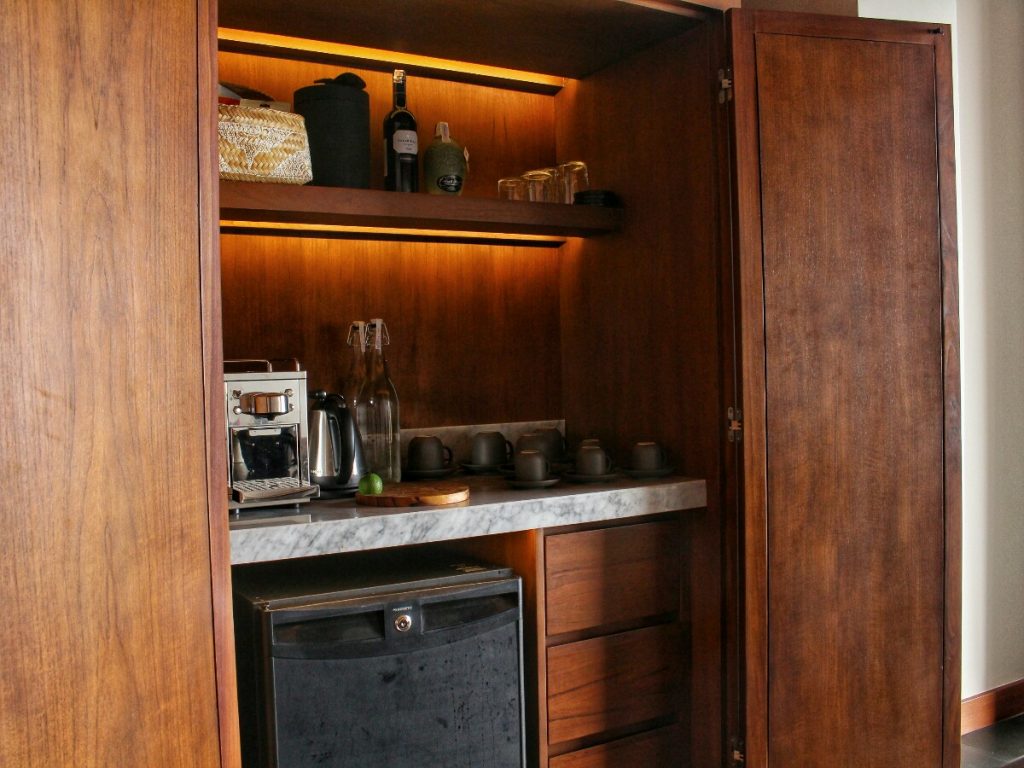 Our villa is very complete with two bedrooms, two bathroom and one of them provided with bathtub. There is also a living room, large dining table, rest room for guest and balcony with swimming pool, dining table and a small shelter.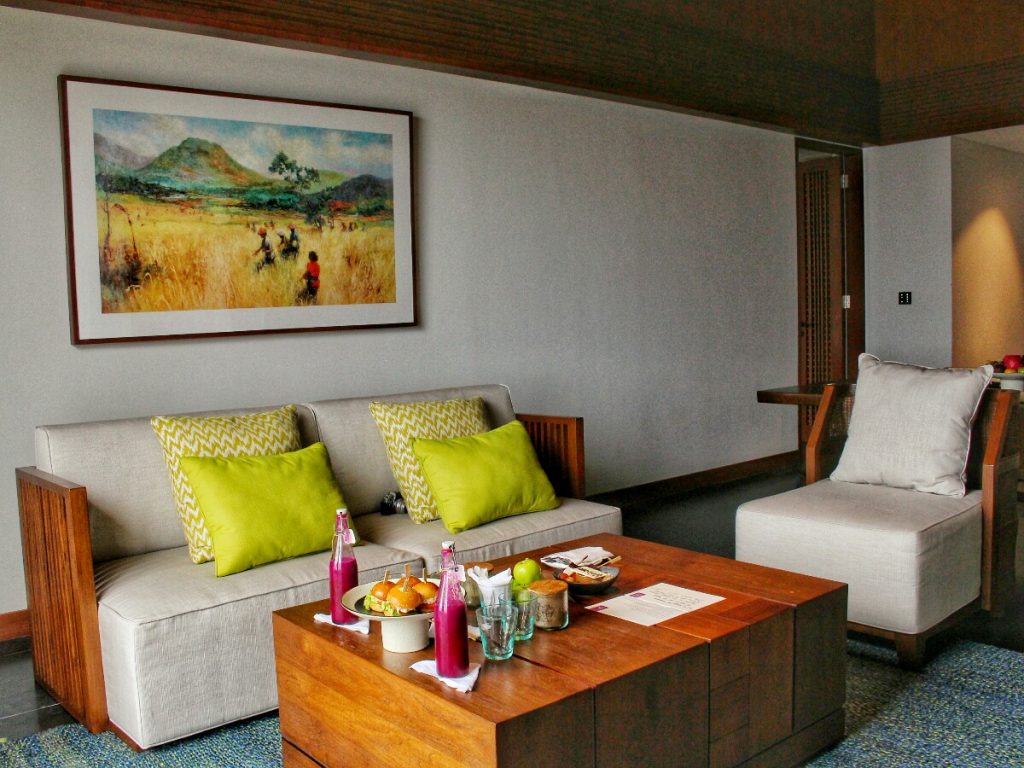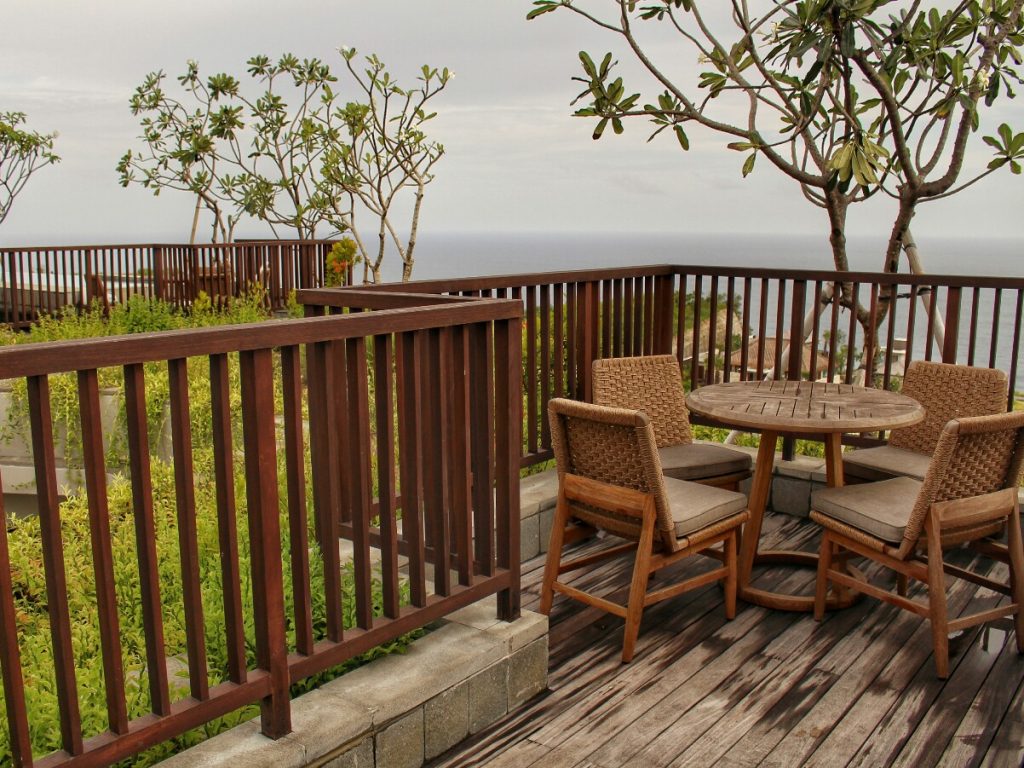 Main Bed Room
In this room there is a king size bed with a comfortable blanket. The unique carpet on the floor is made from water hyacinth which makes this villa feel more environmentally friendly.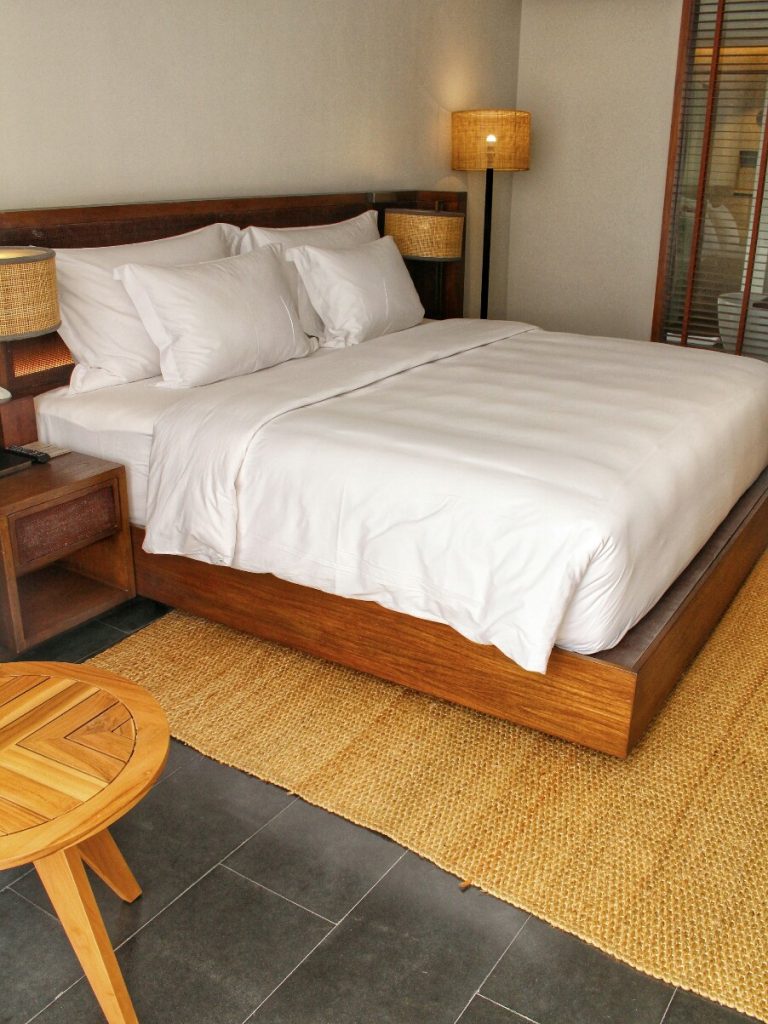 Six Senses Uluwatu uses a lot of wood in its interior and this makes the guests will feel more warm and comfortable.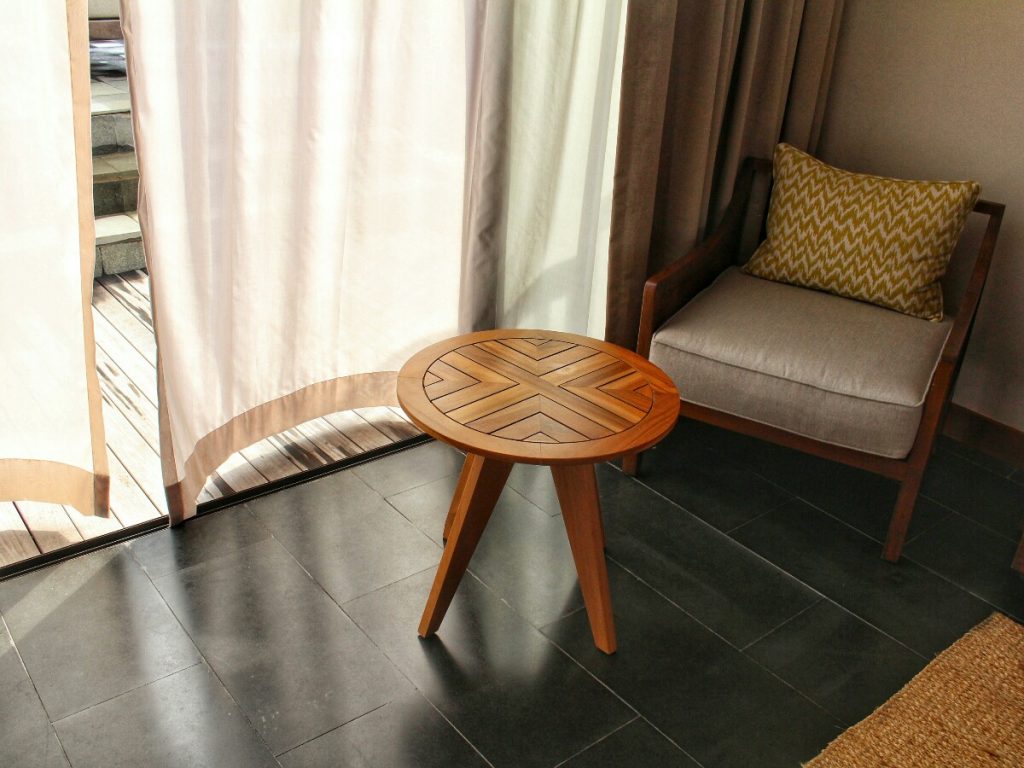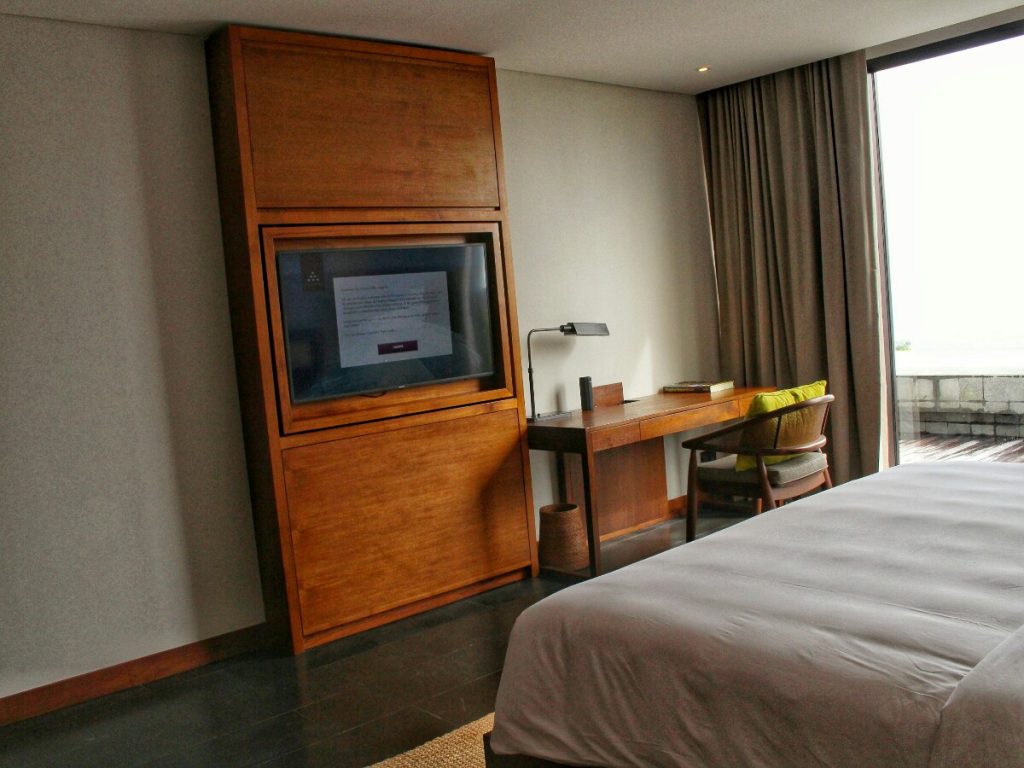 My friend said that she really love this kind of bathtub because it's separate from the shower room. One thing that I always think about when see the bathroom.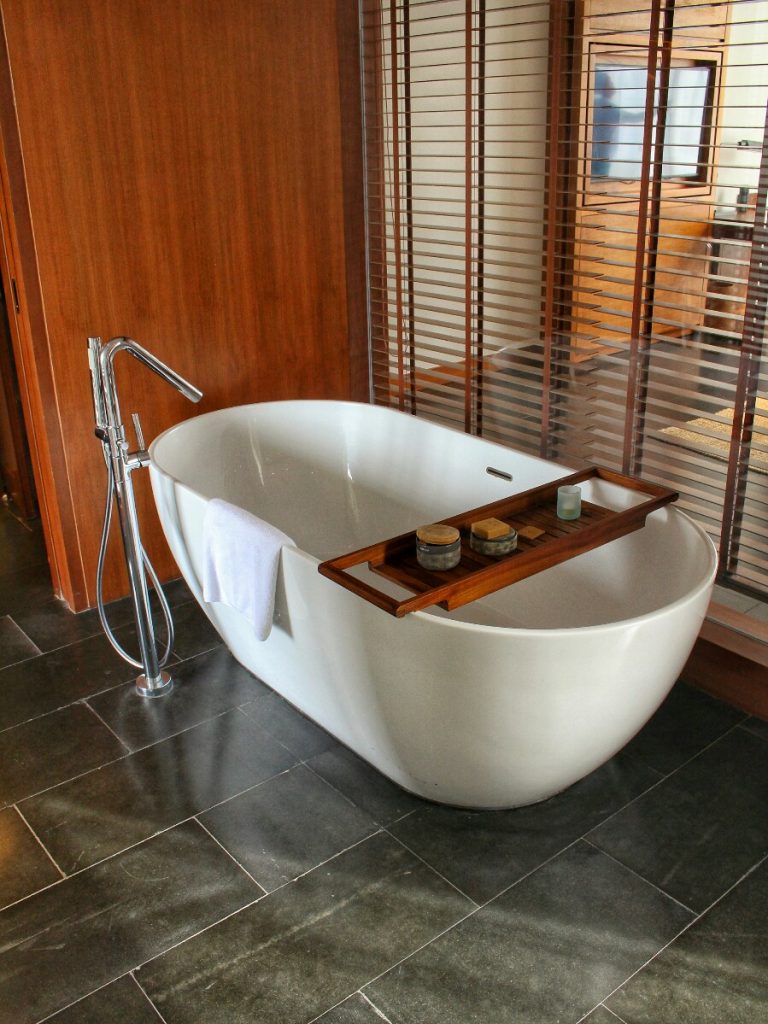 I think this is a spacious bathroom where you can do a lot of activity and of course there is a lot of light coming into this room.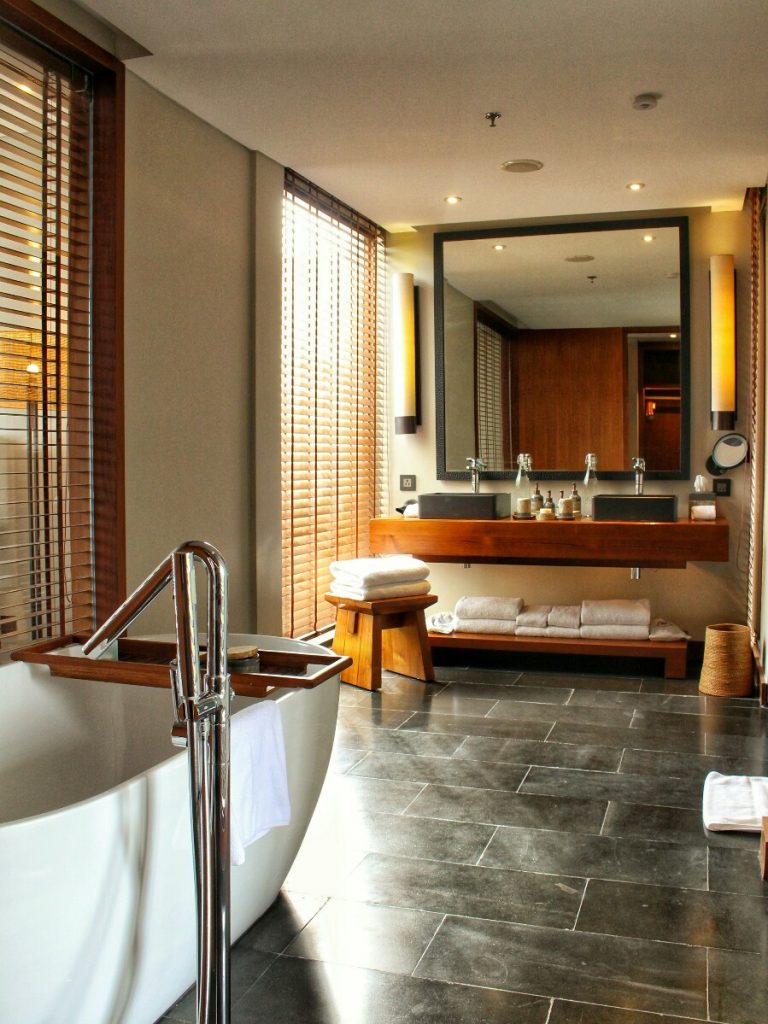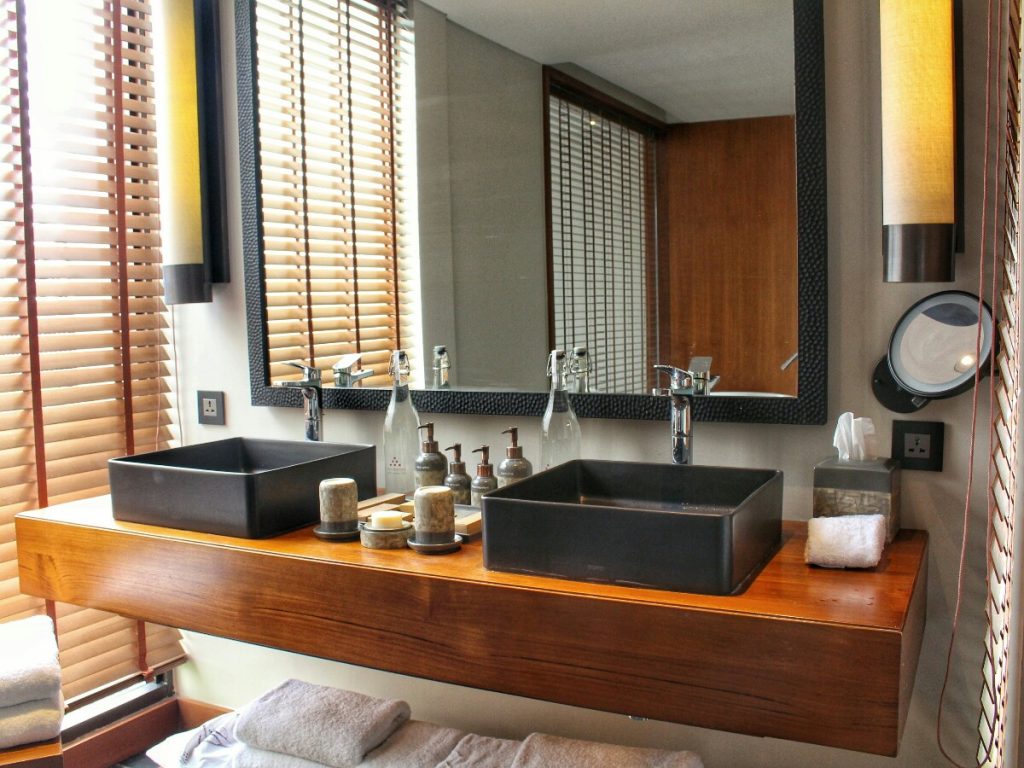 No need to worry about their hot shower because the hot water regulator is works accurately. There is a recommended temperature indicator for your convenience.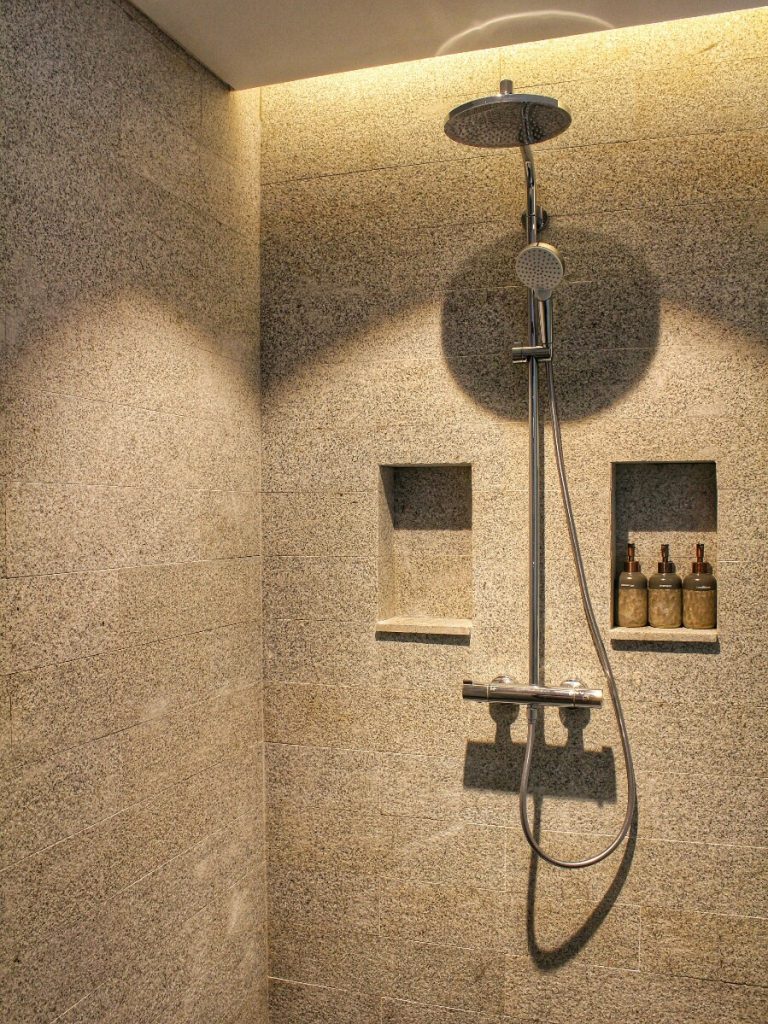 Surprisingly, there is automatic closet in this bathroom, a rarely found in other five-star hotels.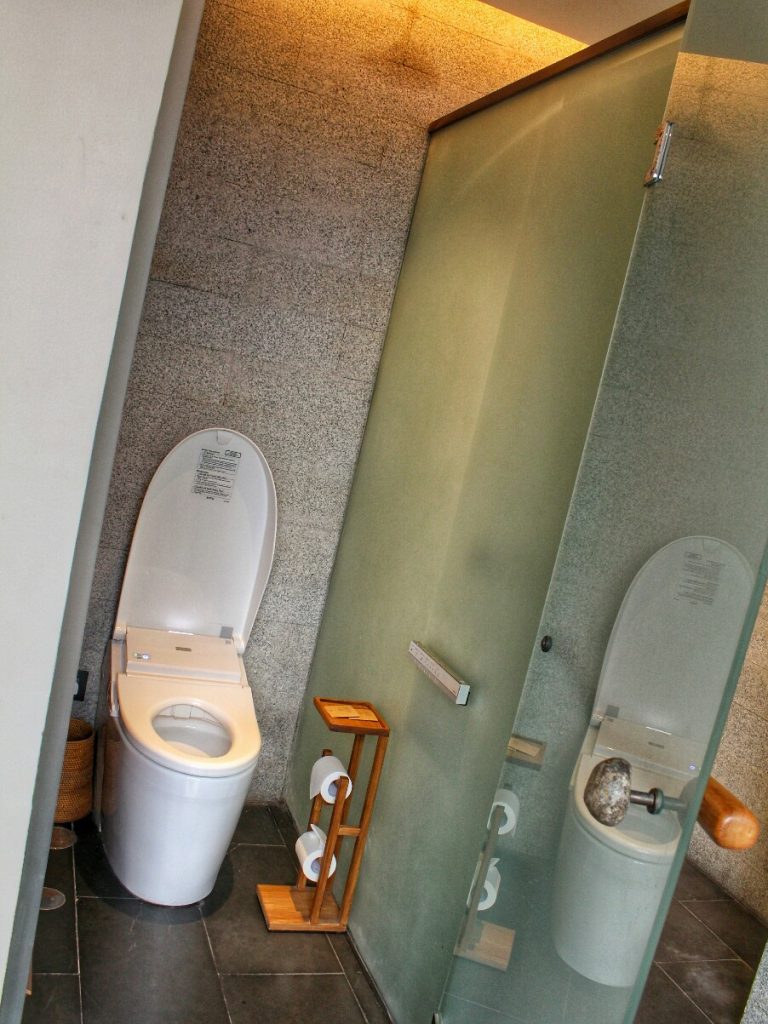 Second Bed Room
Now let's take a look at the second bedroom where we sleep for two nights.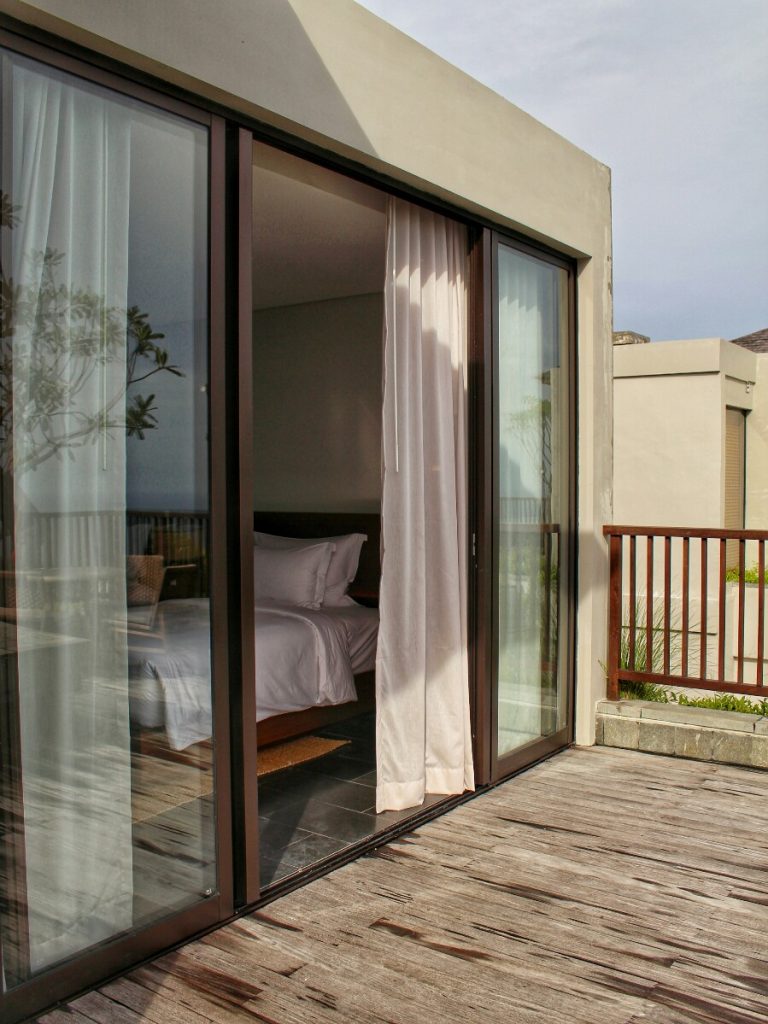 There are twin beds with a comfortable bedding. Still with a wooden and natural atmosphere which is also equipped with TV and direct access to the balcony and private swimming pool.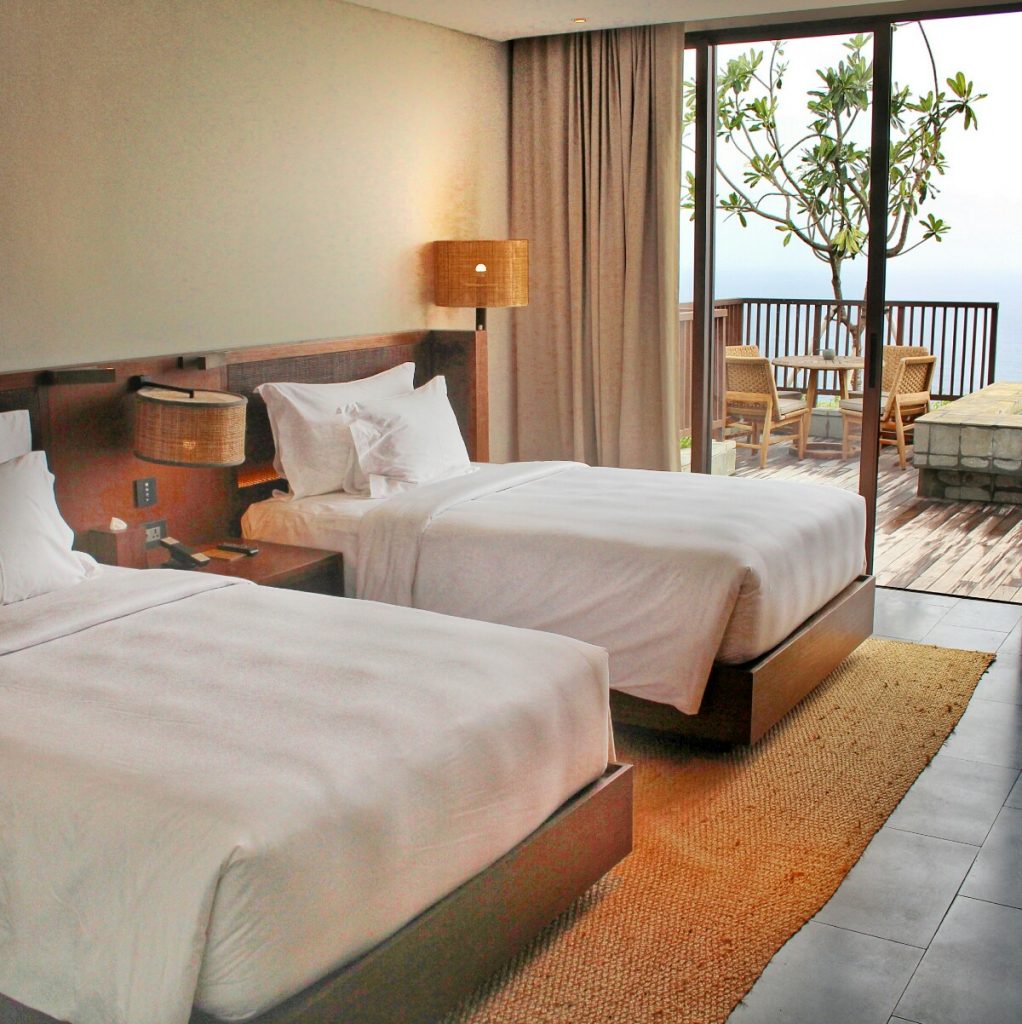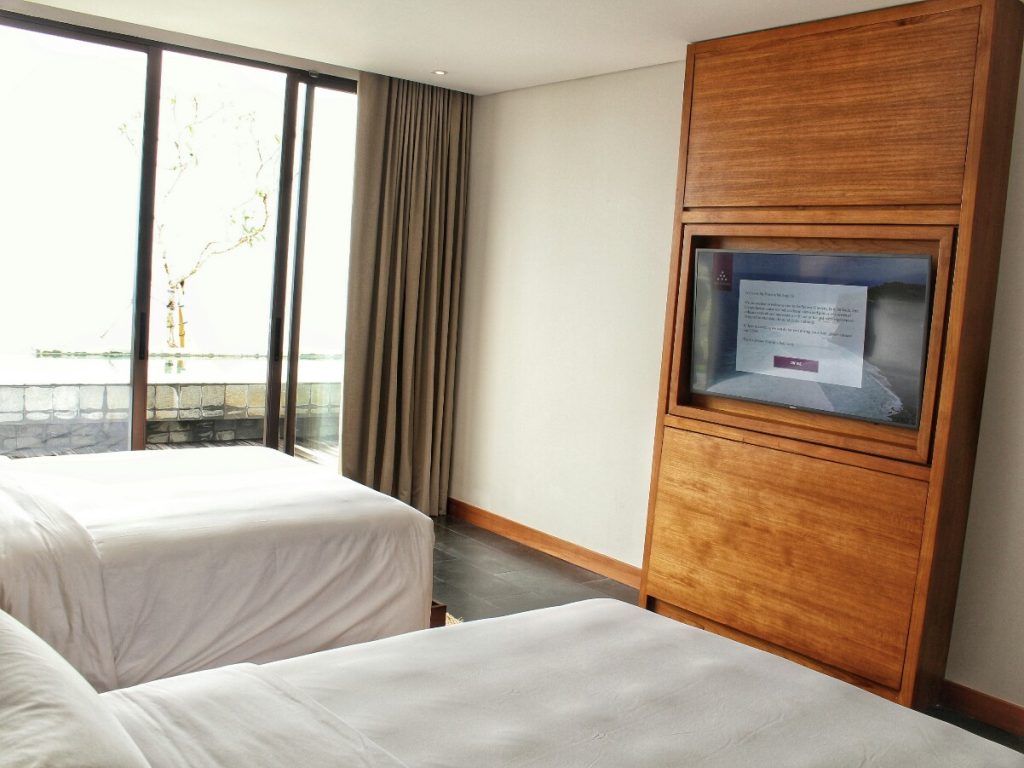 One thing that I like about the amenities in the sink is that they provide Aloe vera to cool the skin after sunbathing.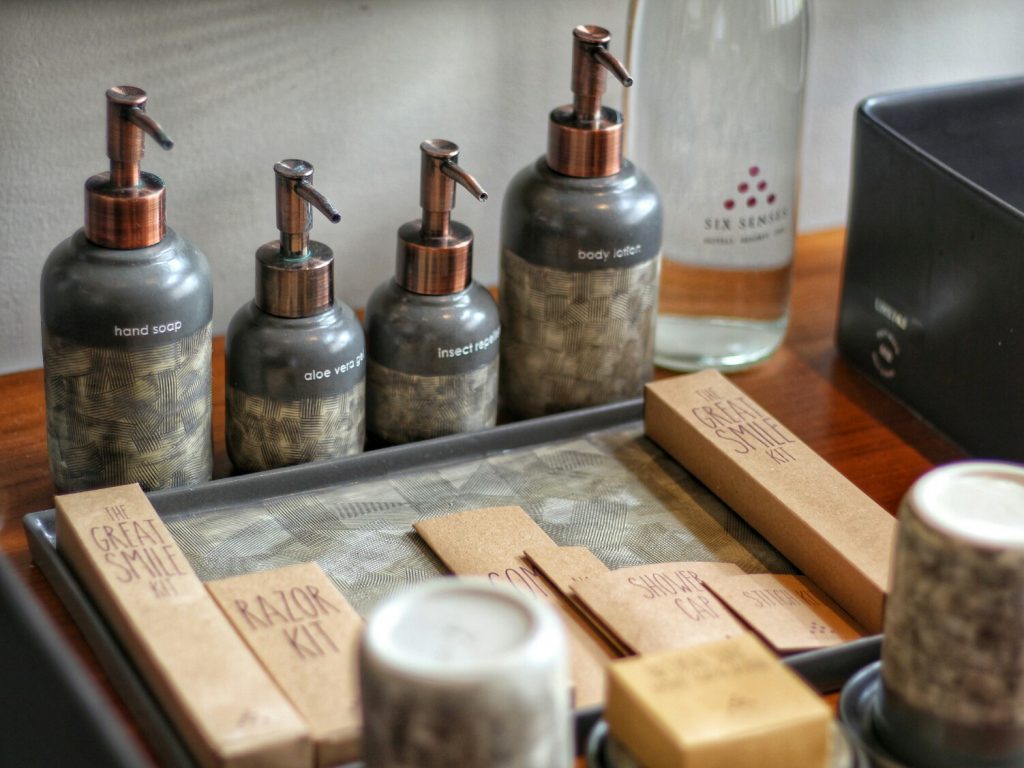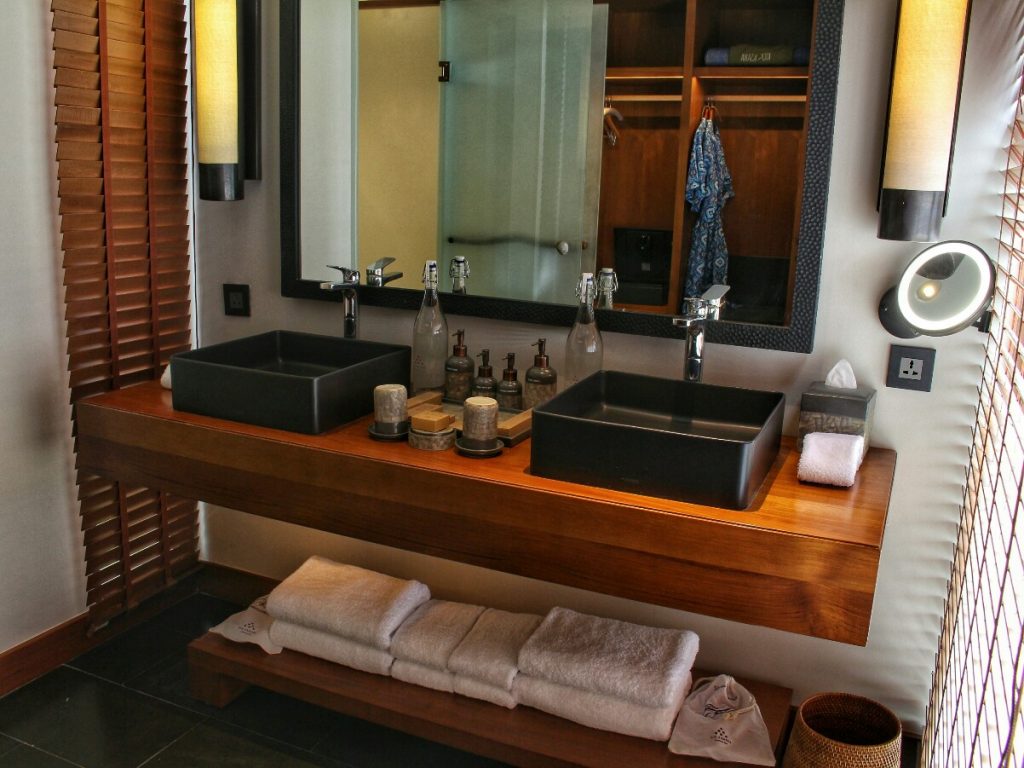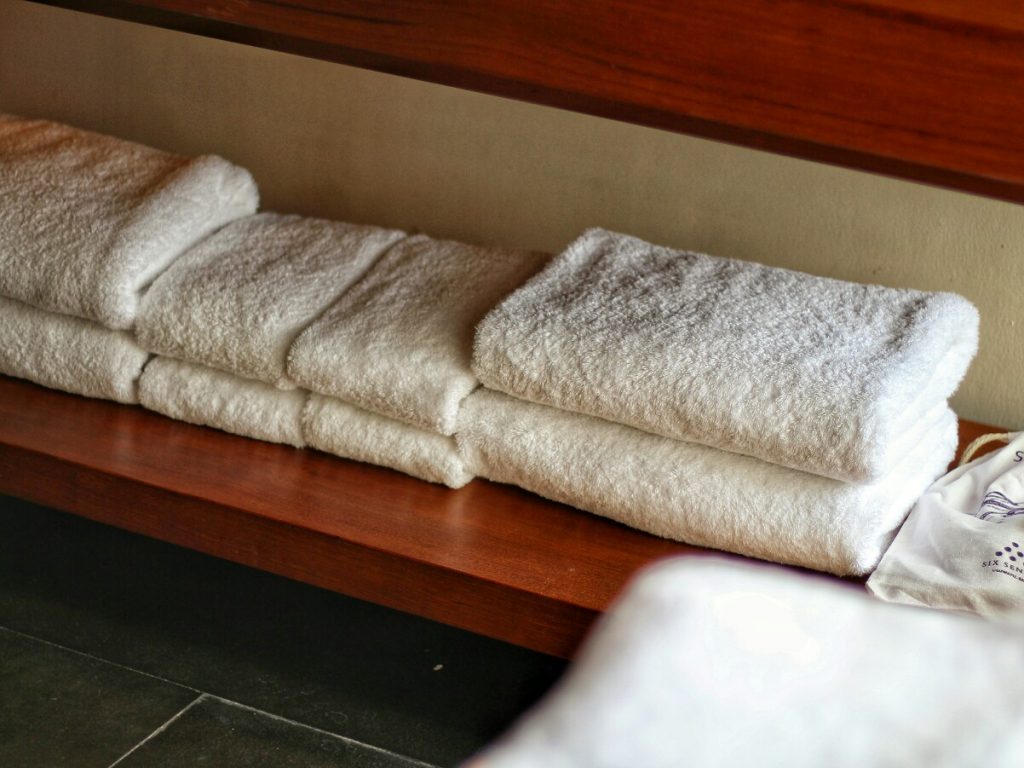 There is big luggage room complete with mattress for yoga and bathrobe.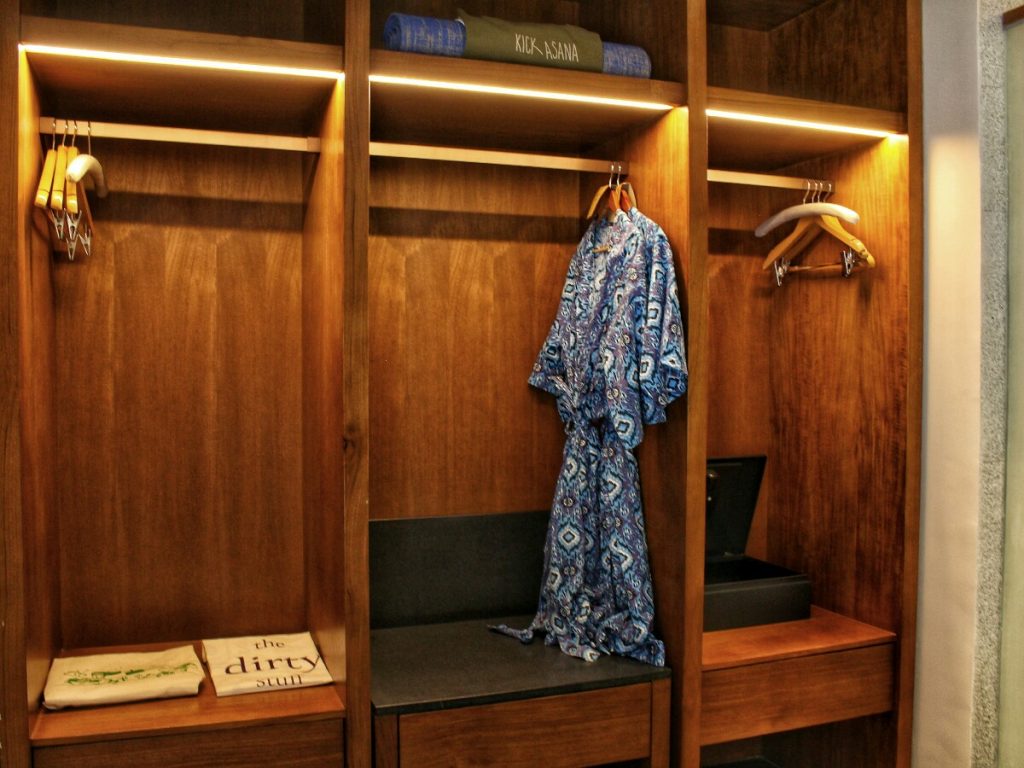 Six Senses Uluwatu Facilities
Buggy
Six Senses Uluwatu is really big and wide, that is why they provide buggies to take the guests to the lobby, restaurant, main pool and other facilities at Six Senses. All you have to do is call the receptionist and the buggy will be ready to take you.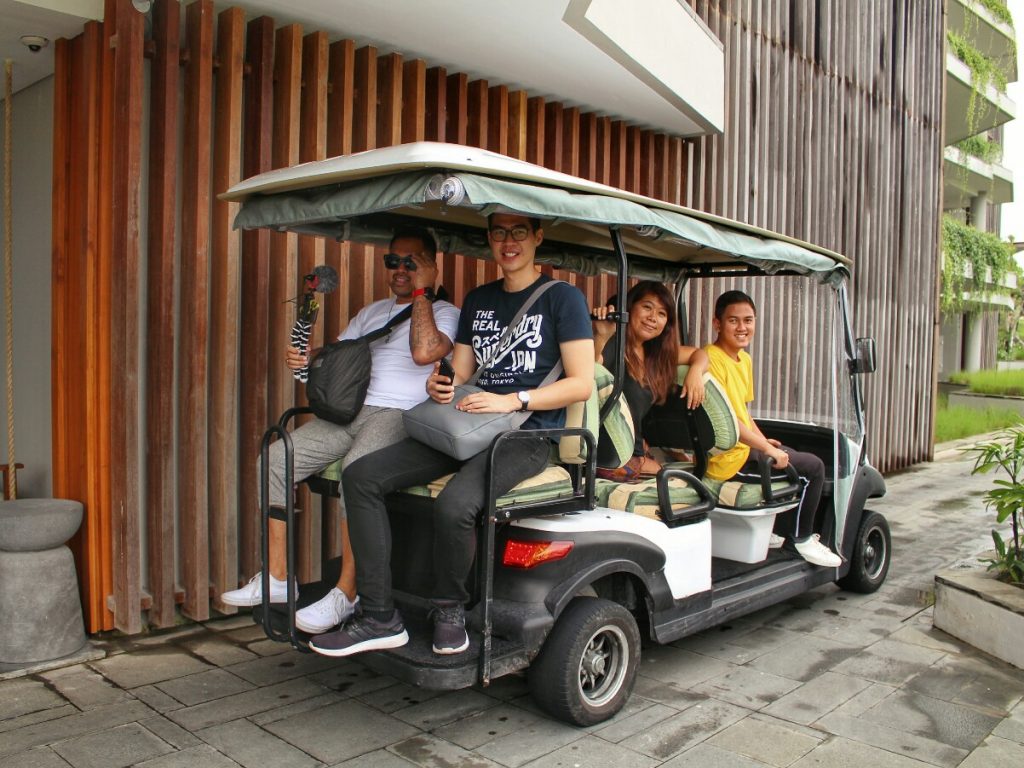 Main Pool
The main pool will be opened for guests who want to swim at certain hours so you better ask to the information before swimming.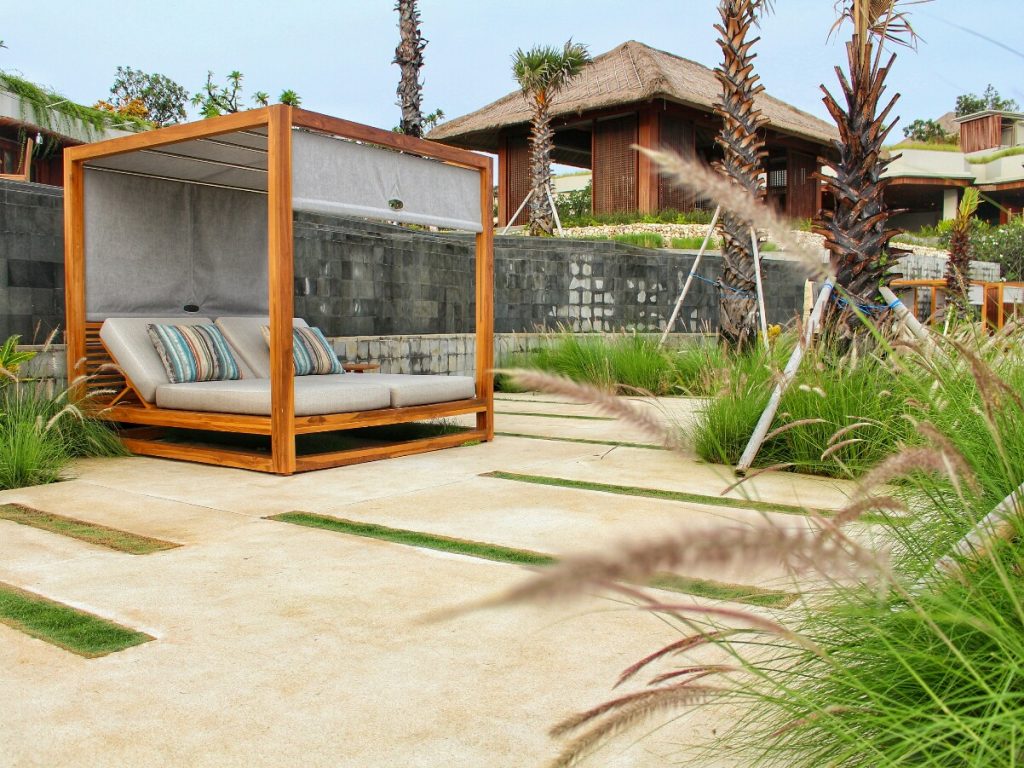 If you just want to enjoy the atmosphere of the sea from this pool you can sit at the shelter or just take a photo in the pool area. The best time to swim in this pool is from 4 p.m. to 5 p.m. just before the sunset.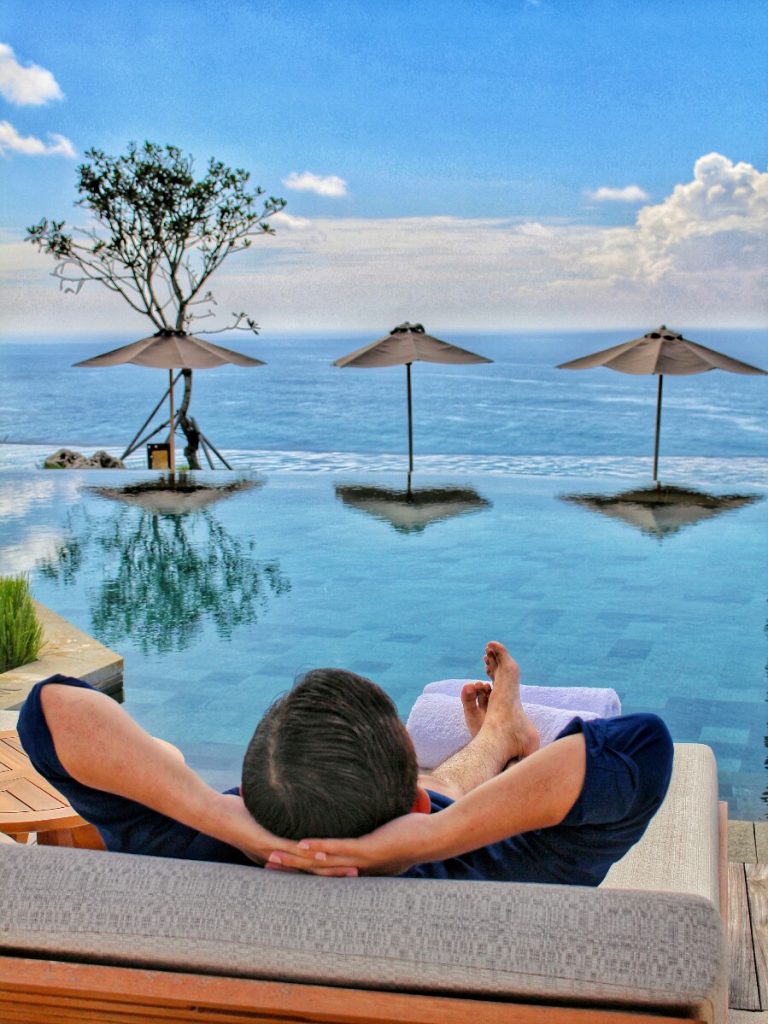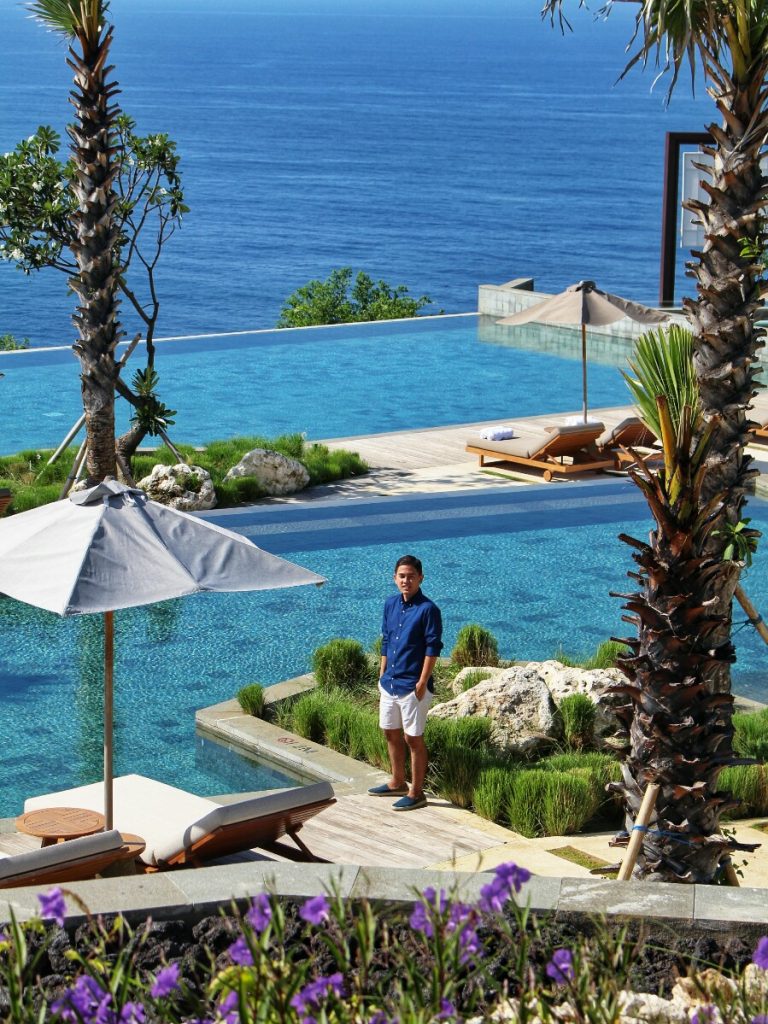 Floating Breakfast
Floating breakfast in villa at the private pool becomes exciting since you have got the Indian Ocean there. But need to remember that you might be ask the staff at least in the night and there is a charged for this facilities.
Some of pastry, snacks, fruits, juice, coffee and tea are filled your breakfast basket. The best time to do a floating breakfast is at 7 a.m. until 10 a.m.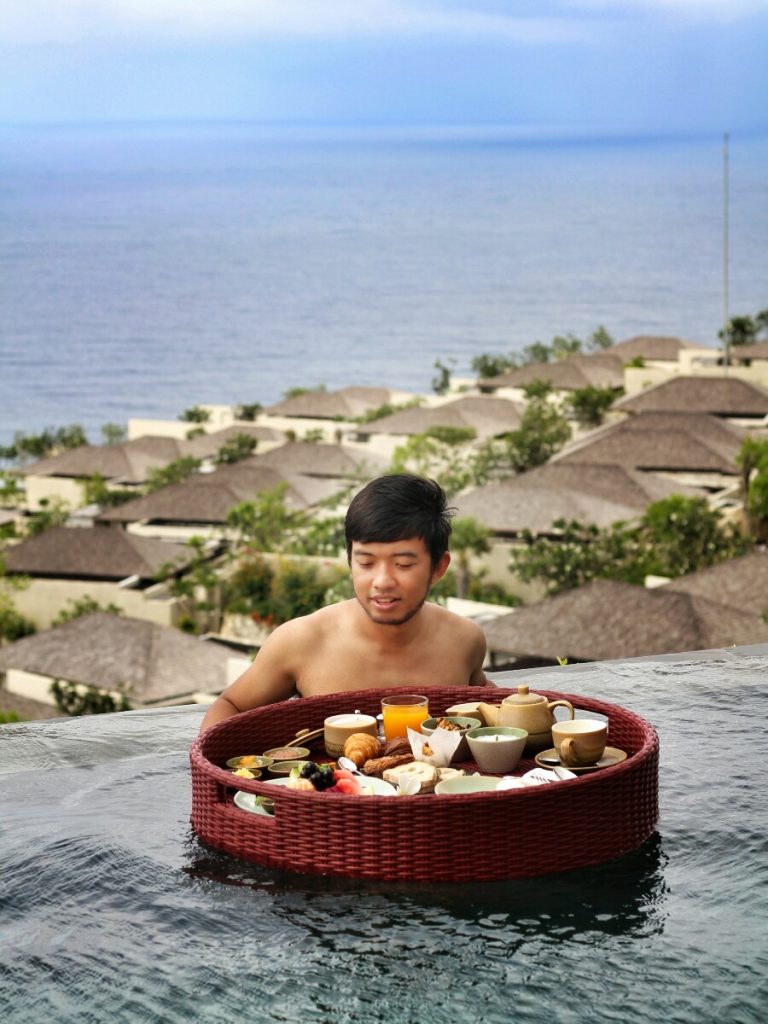 Six Senses Uluwatu Surrounding
Talking about Uluwatu we will be amazed by the incredible views of the cliffs. When a sunny day we can see the blue sea and waves from the top of the cliff.
The best place to see the beauty of the cliff from above is in the Cliff Bar at Six Senses where you can also take pictures of the sunset from this place.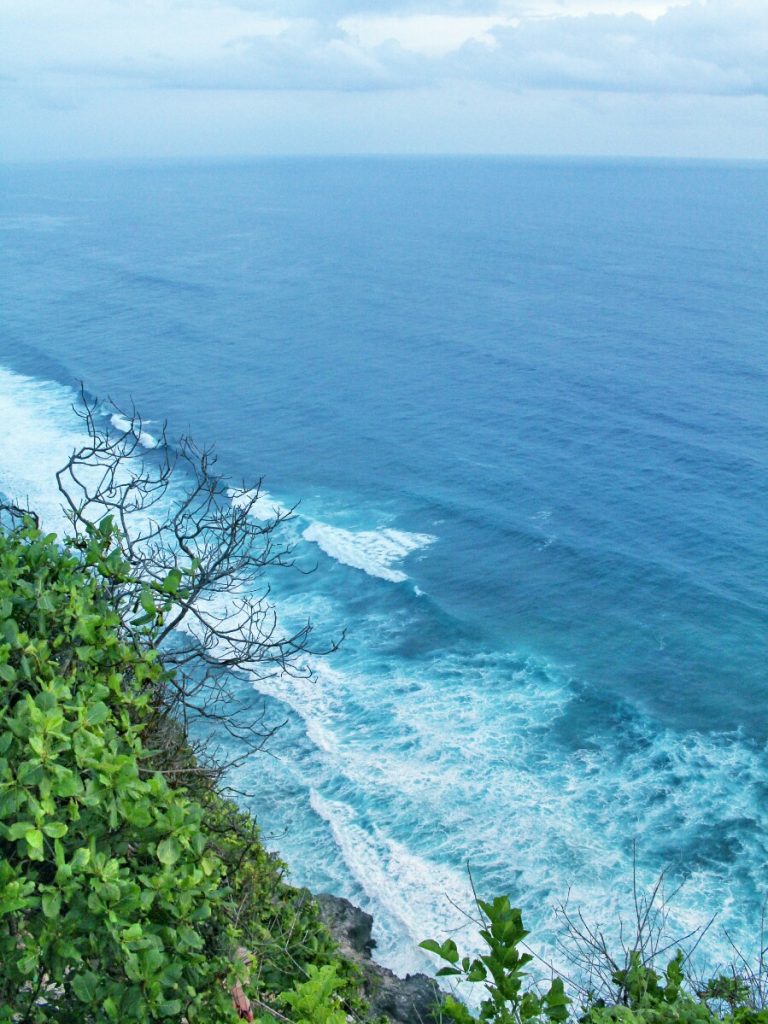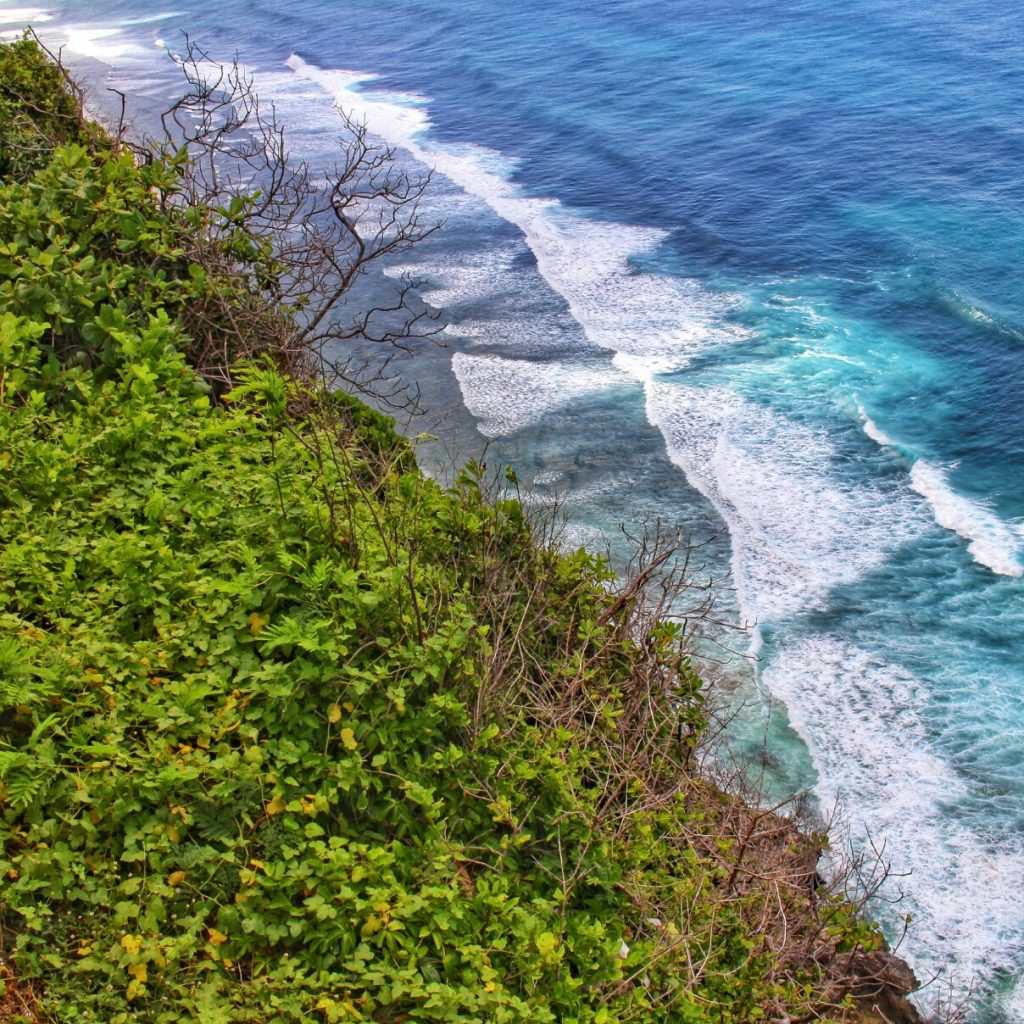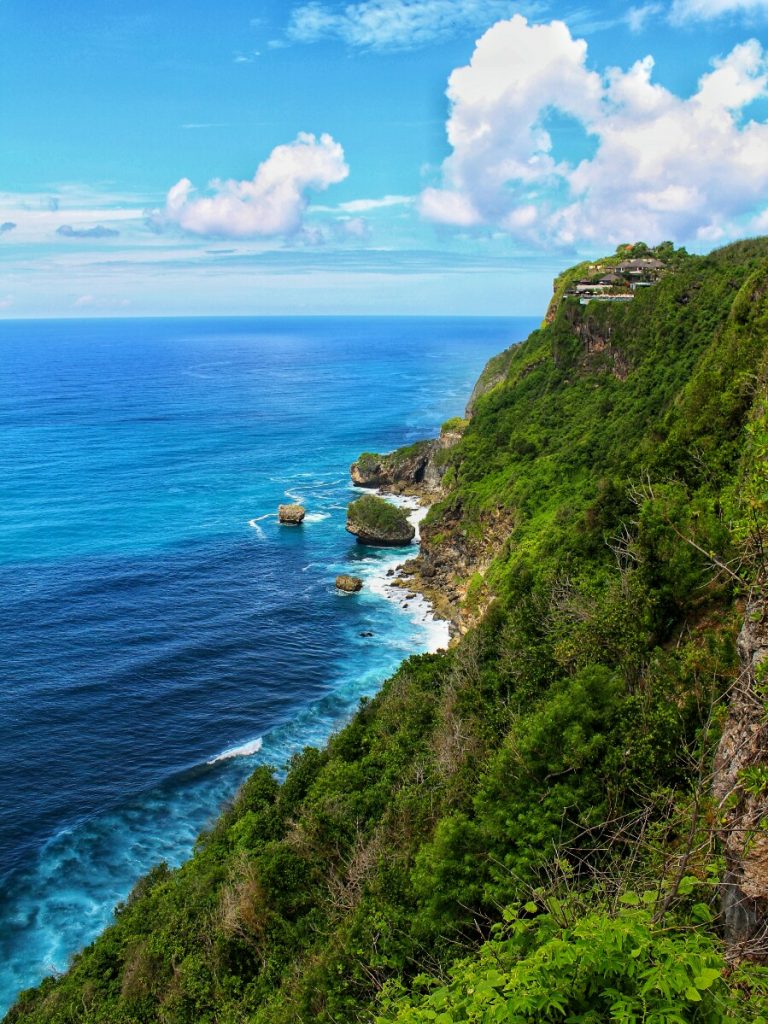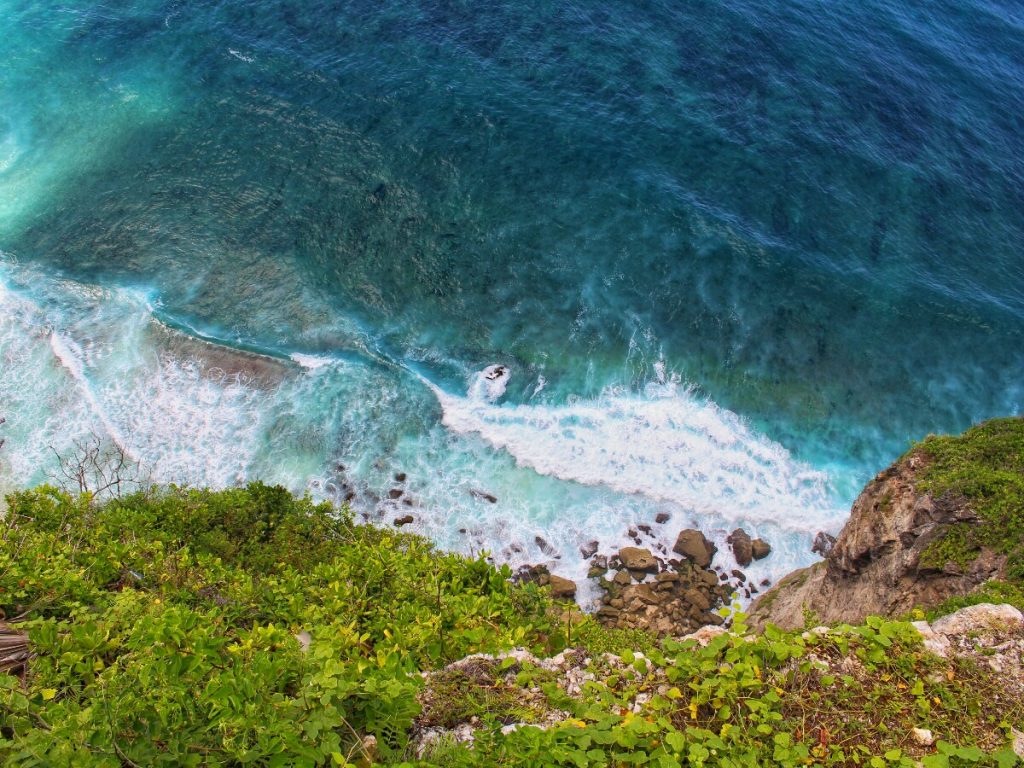 Sunset View at Six Senses Uluwatu
Seeing the sunset from the top of the Uluwatu cliff becoming more dramatic. Get ready in the main pool or at Cliff Bar starting at 6 p.m. and watch the sky color change from blue to orange.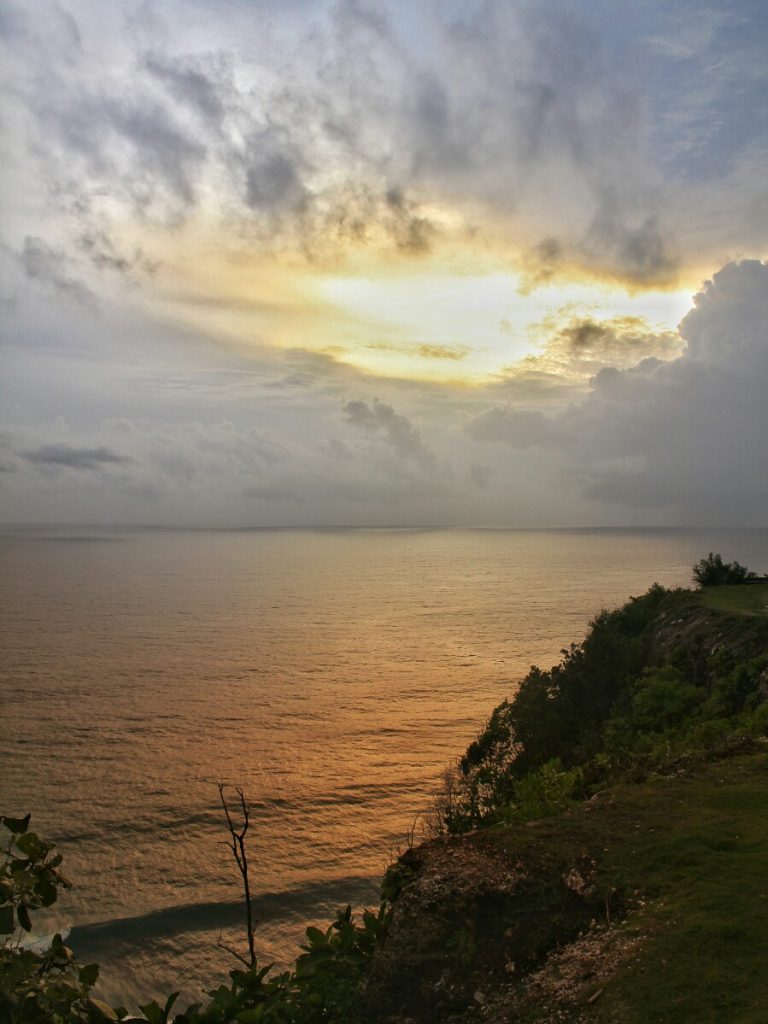 Sunset occurred at 7 p.m. at Uluwatu before the blue hour. You can enjoy this sunset also while dining in Rocka Restaurant or just having a chill in Cliff Bar or main pool.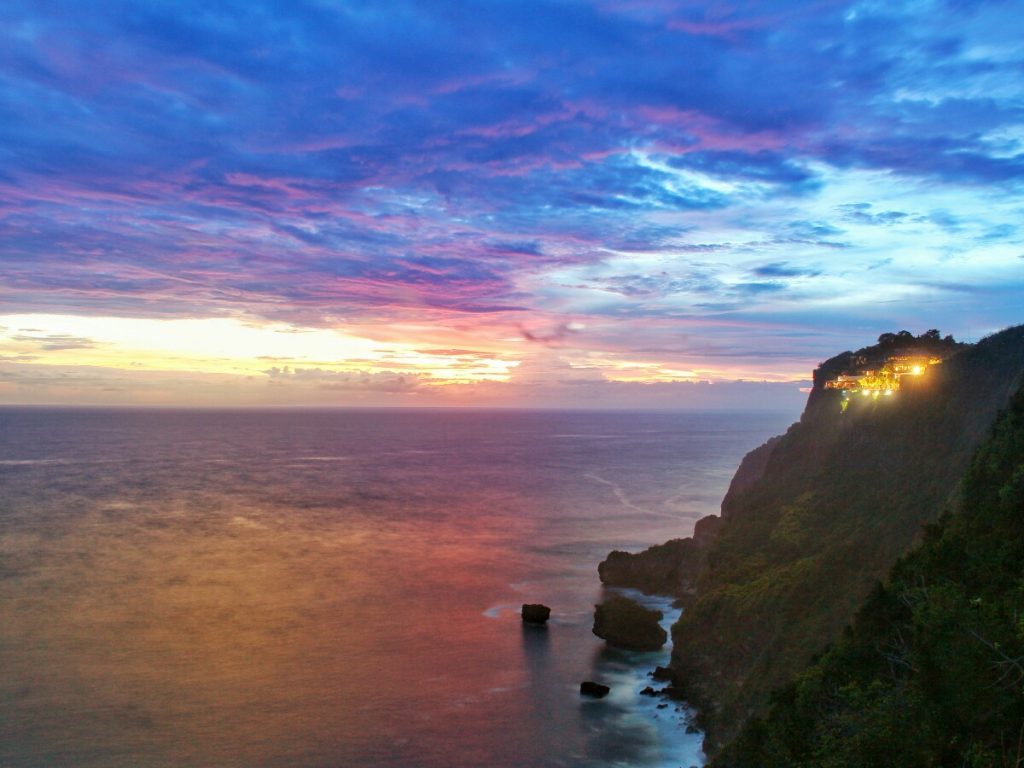 Six Senses Uluwatu Restaurant
There are three restaurant at Six Senses Uluwatu and one of them is a bar. Rocka Restaurant is the main restaurant as all day dining restaurant that serves from breakfast, lunch until dinner.
Cliff Bar
Cliff Bar located at the right side of the villas. They have spacious balcony that faces to the Indian Ocean at the top of the cliff of Uluwatu. Cliff Bar has a magnificent view from sunrise to sunset. The best time to spent your time here is when sunset come. Enjoy your drinks here while the sunset become colorful.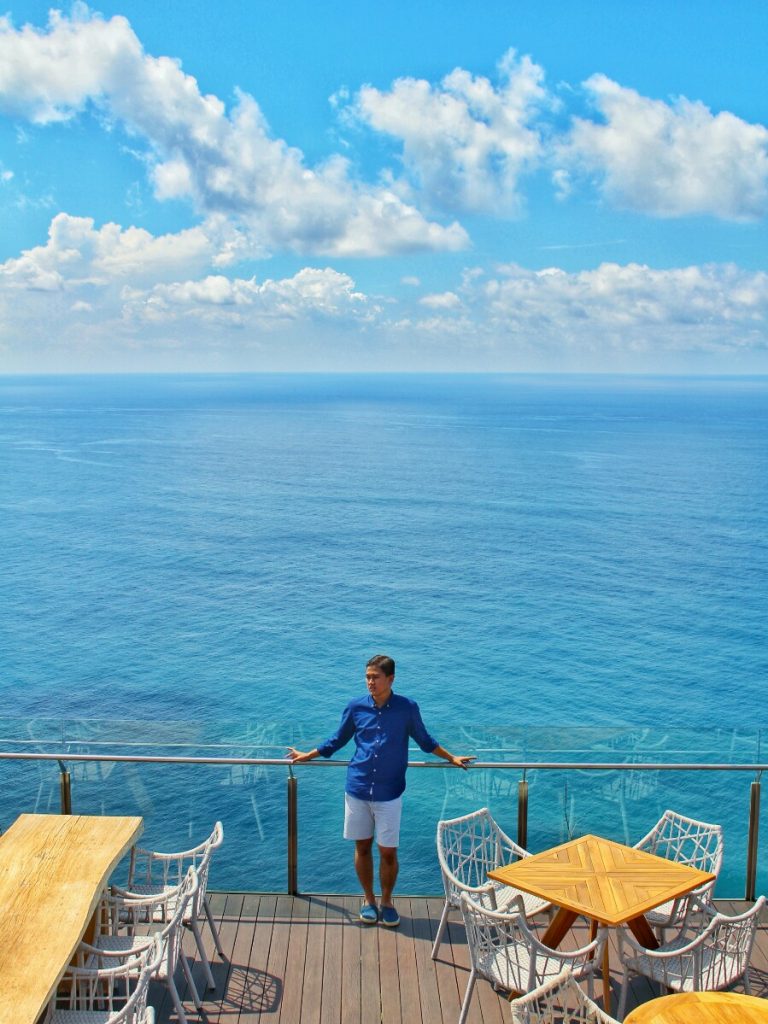 Crudo Restaurant
Crudo is thematic restaurant with Nikkei food concept that combine Japanese and Peruvian food in their menus. We had written about this restaurant, for more details you can read in this article.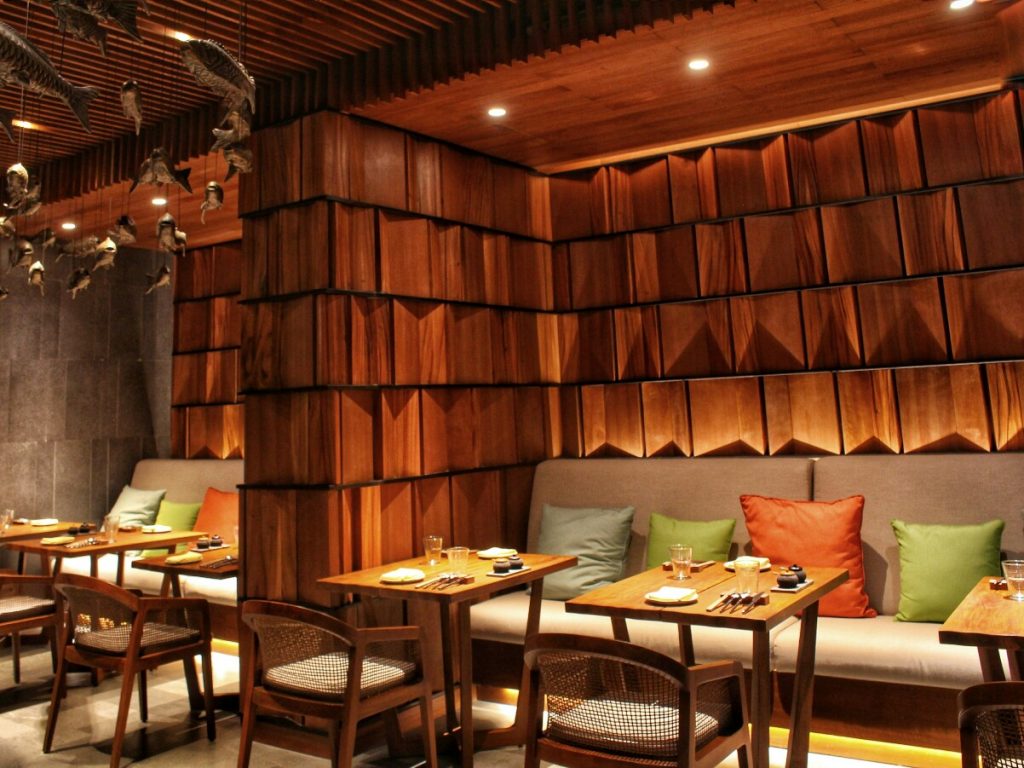 Rocka Restaurant
Rocka Restaurant is all day dining restaurant at Six Senses Uluwatu. They have indoor and outdoor and both are a dining place with magnificent view. As well as Crudo, you can read more detail about Rocka restaurant in this article.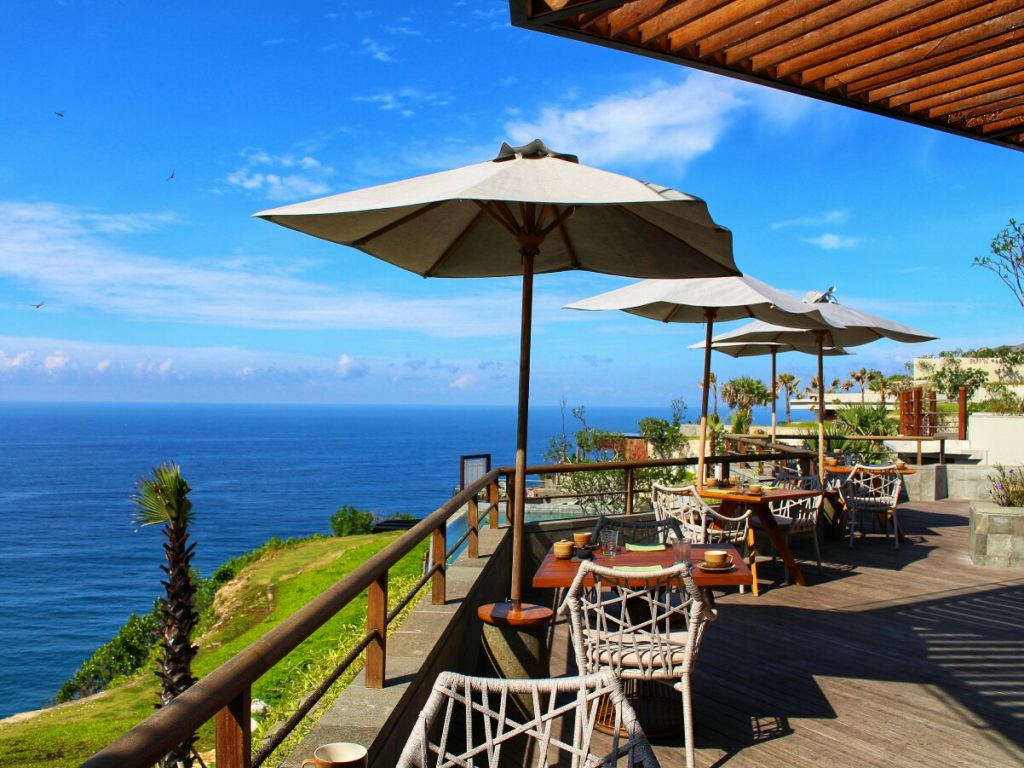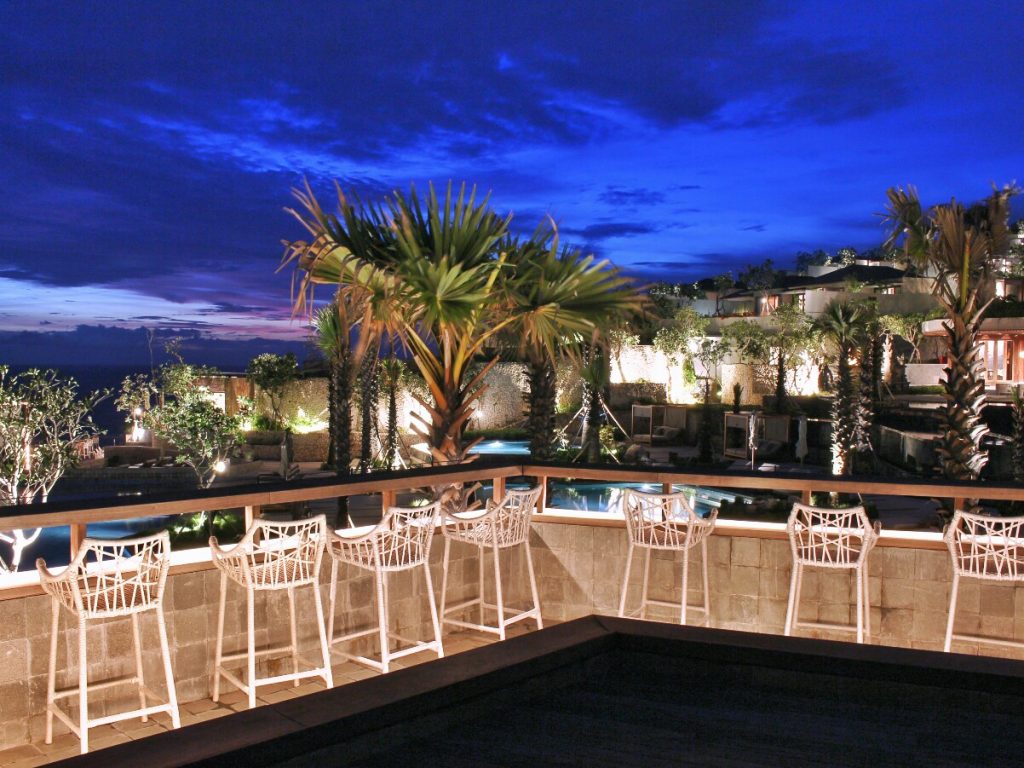 So guys, that is all our review about Six Senses Uluwatu. This hidden gem is very suit for you who need a place with great view from the Uluwatu Cliff and a peaceful from Indian Ocean.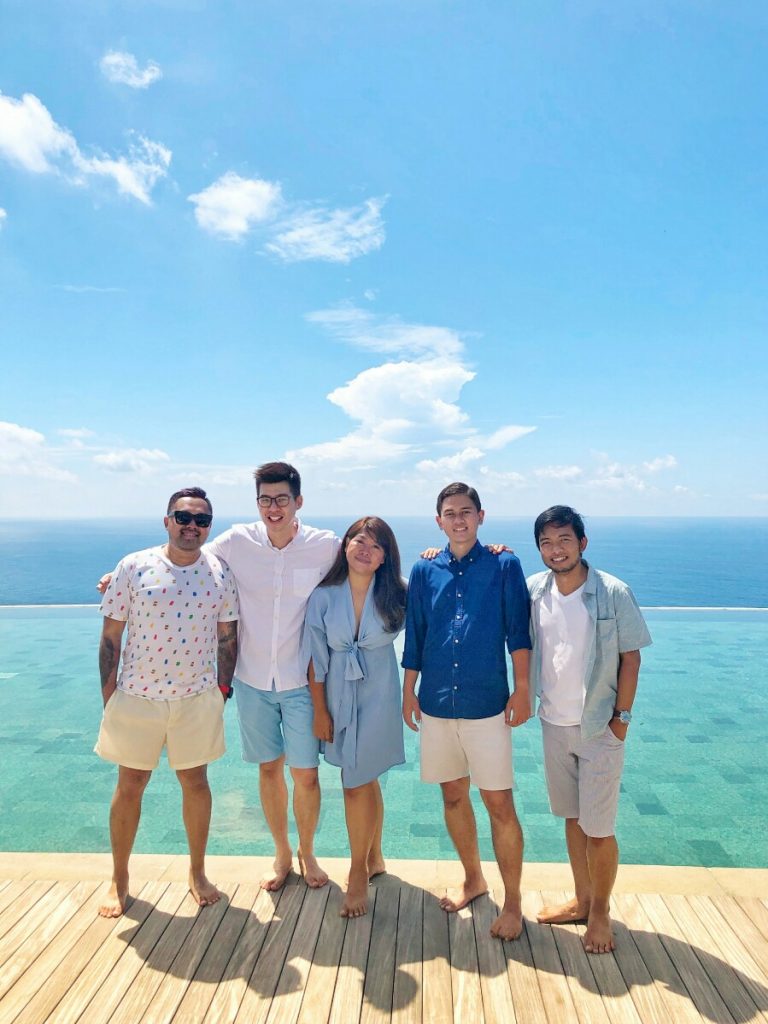 Can't wait to see you again with another adventure. So stay tune in our Blog, Youtube and Instagram for updates. See you guys!
INFORMATION
Address: Jl. Goa Lempeh, Uluwatu, Kuta Sel., Kabupaten Badung, Bali 80361
Telp: (0361) 2090300
Instagram: @sixsensesuluwatu
Website: SixSenses.com
MAP