With the hustle and bustle of the city, we desperately need a mind refreshing from all activities in the whole week. One that you can choose is Patio Venue Dharmawangsa Jakarta restaurant as a place to spend the weekend. Special for your weekend this time, they have a Weekend Brunch menu that you should try because of its delicacy. Brunch is the most sacred meal of the week. And now at Patio Venue each weekend, they have a perfect weekend brunch setting, plus a vibrant choice of food with healthy and hearty options galore.
So the story, I came to Patio Venue at 10:30 AM because deliberately to try the Weekend Brunch menu here. This menu is only available at 8AM – 3PM and Patio weekend brunch offers a la carte dishes from Patio Florentine; a homemade English muffin, smoked salmon, poached egg, spinach, rucola and hollandaise sauce to sweet treats Borobudur French toast and many more.
FYI, Patio Venue is a restaurant that serves authentic Italian and Indonesian cuisine. Stylishly designed in a unique cozy setting and furnished with stylish bar, spacious lounge with baby grand piano, and three elegant private rooms with rustic interiors, this little Italian section is your perfect dining destination.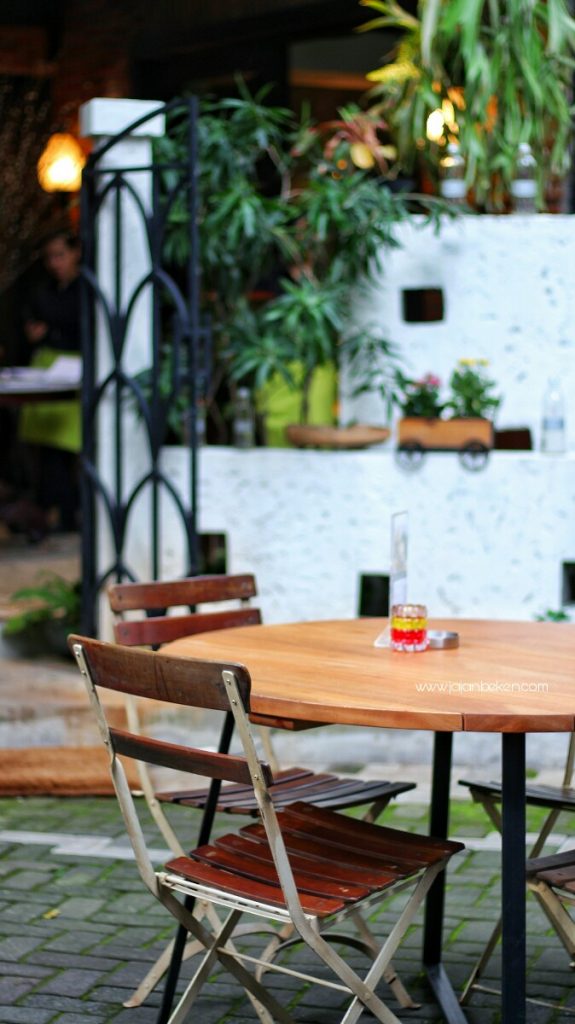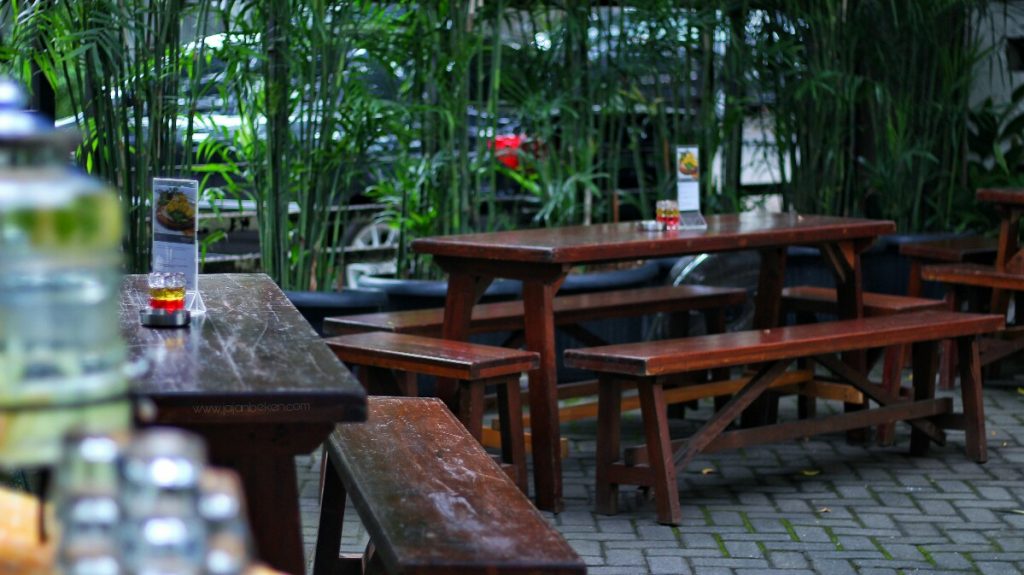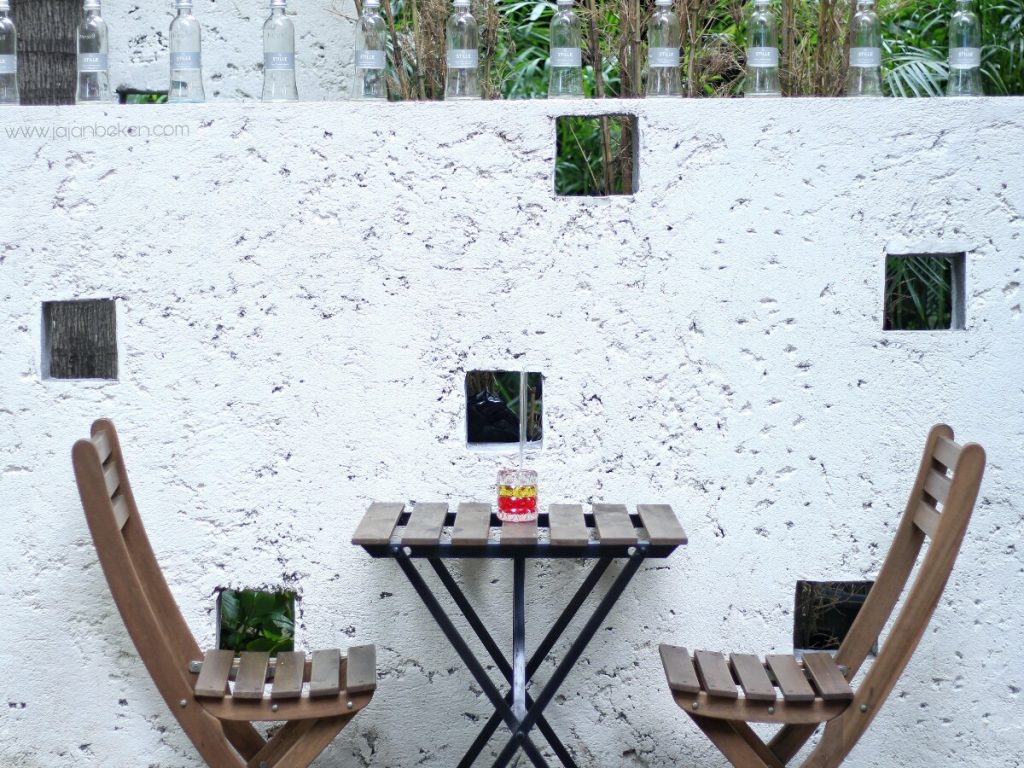 The first one I tell to you is this outdoor section, Oh God! I really like this atmosphere. If you feel it, like being in a garden surrounded by shady trees that are very cool, which you rarely find in downtown. They also provide a variety of facilities and beautiful ornaments here like the old turntable but still works well. And the songs played will make you nostalgic.
While enjoy a weekend brunch menu, we can also enjoy the free flow infused water at the corner. This outdoor section is perfect for enjoying the weekend brunch menu here. Btw if you are afraid exposed to direct sunlight you don't have to worry, because they provide big umbrella on each table.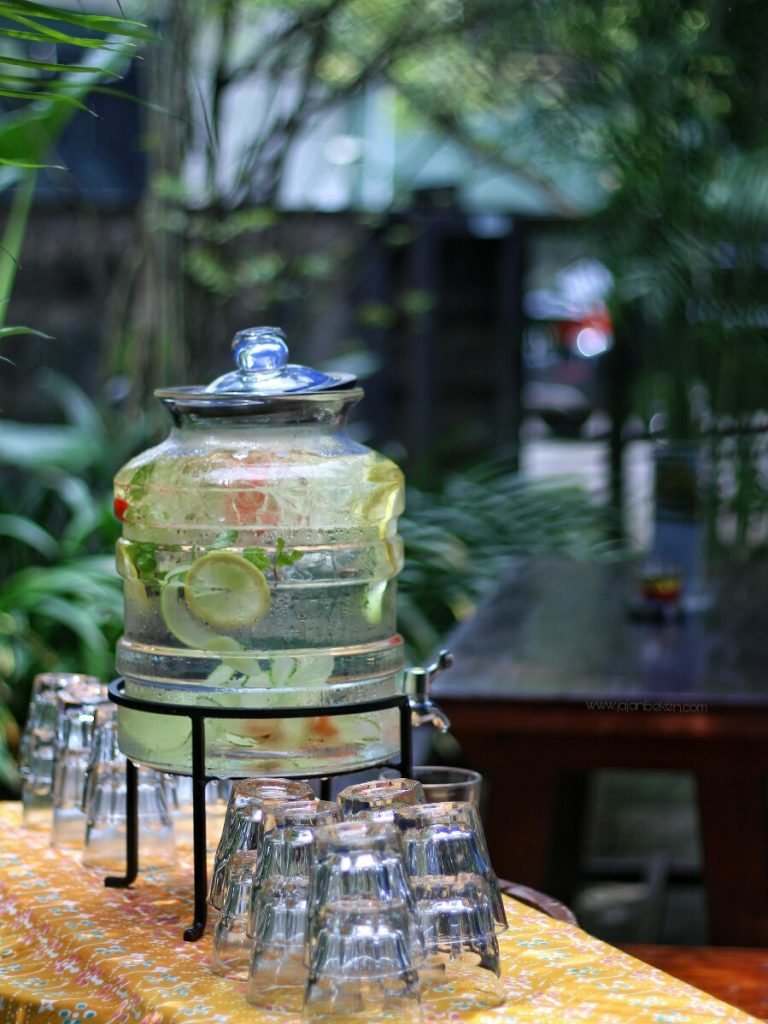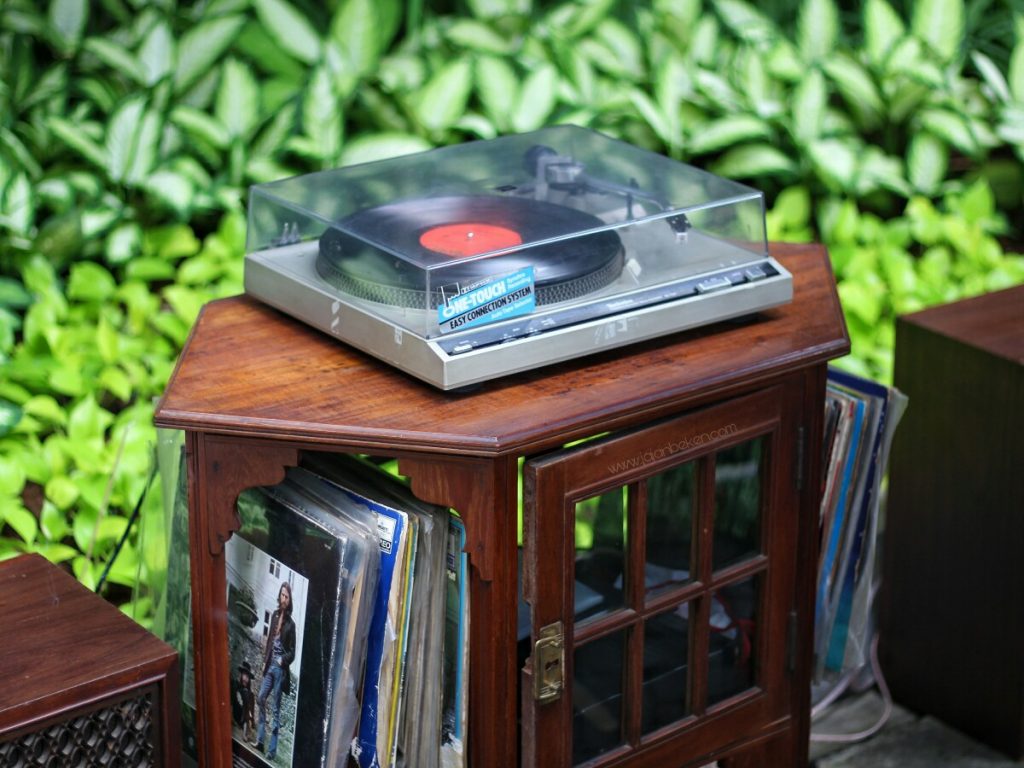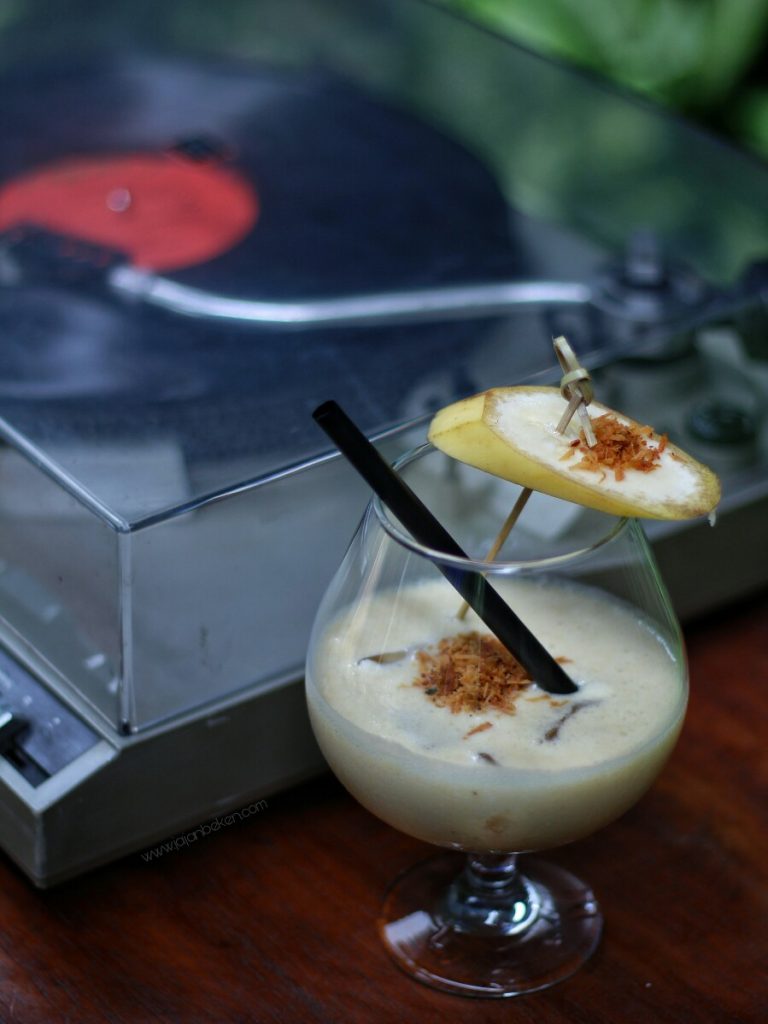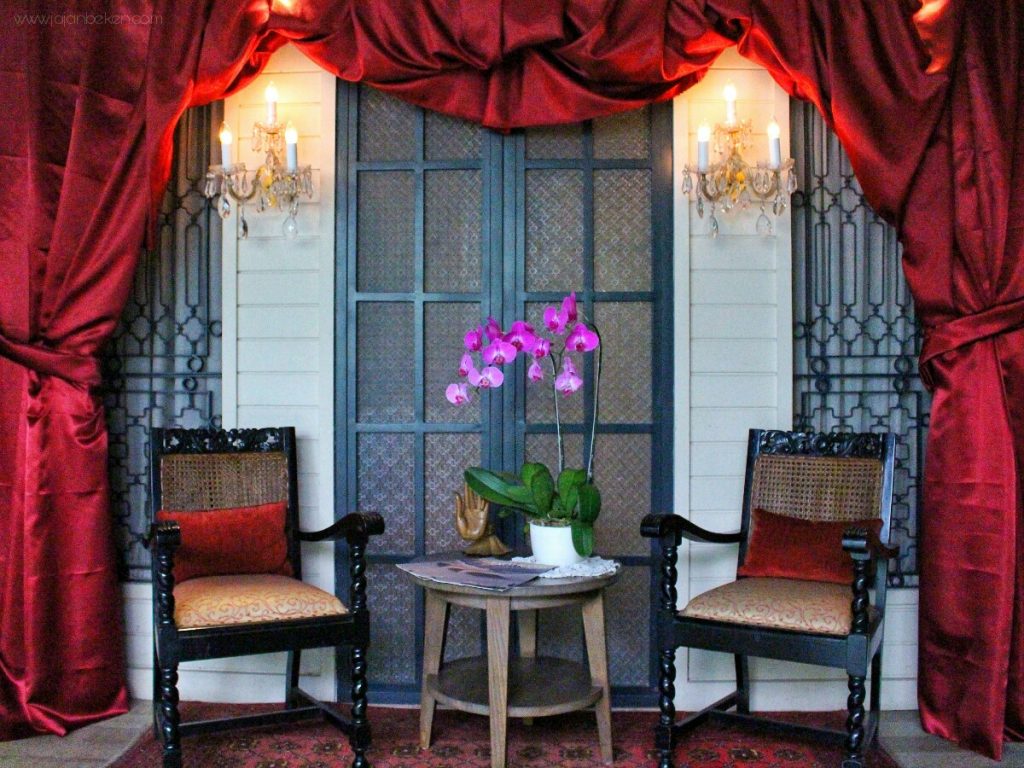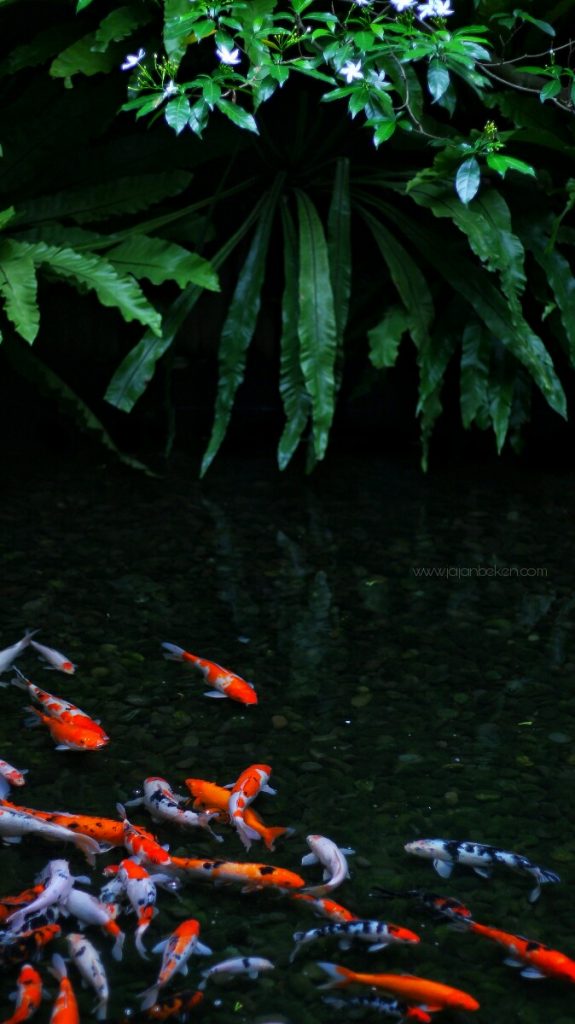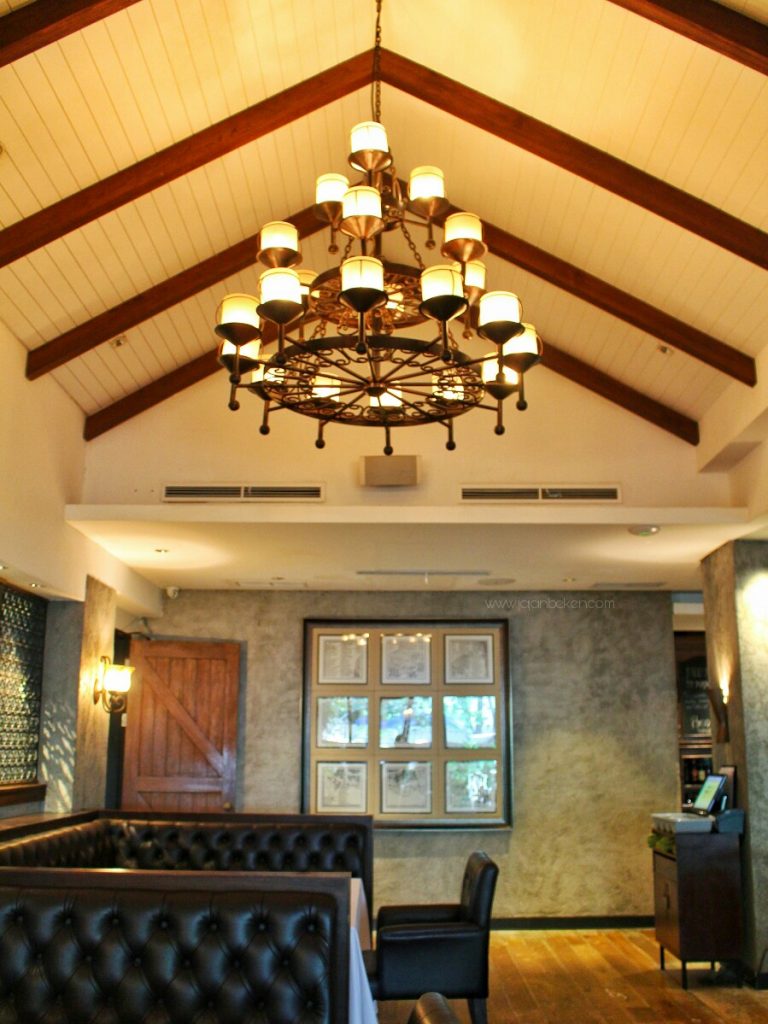 Not only the outdoor section, Patio Venue also has a very homey room design. In the main room of this restaurant there is a Bar and also a pizza station, really a very interesting concept. Looks very luxurious and elegant but they can still pack it with casual look. On the floor they use wooden parquet which makes this room feel more comfortable.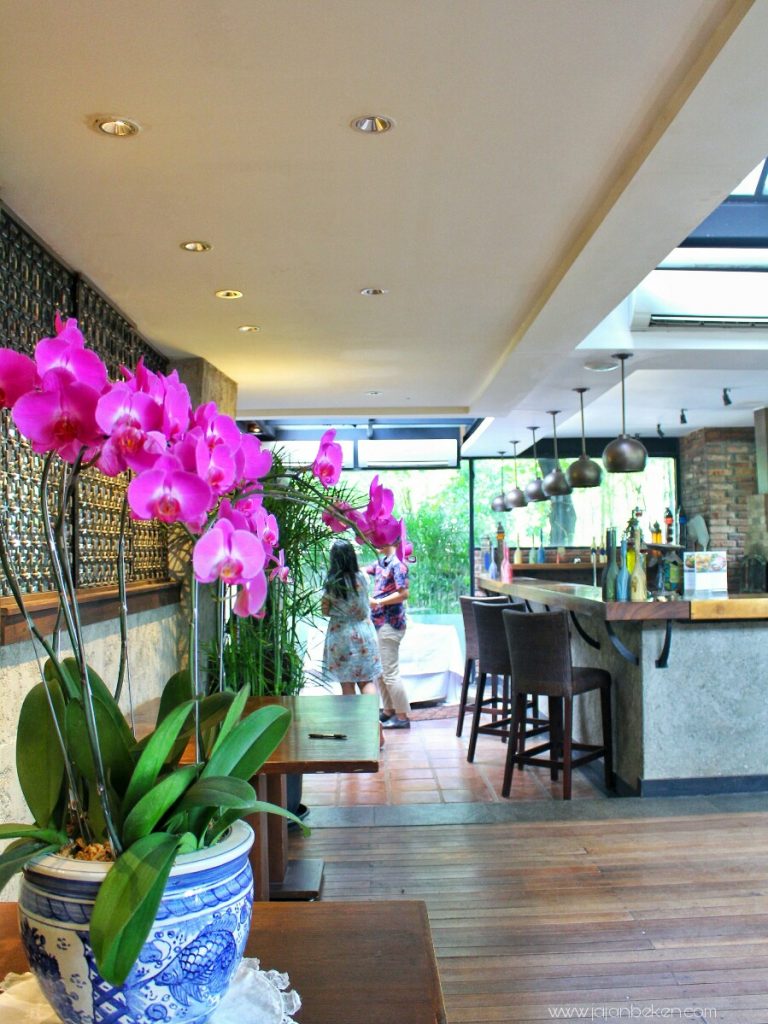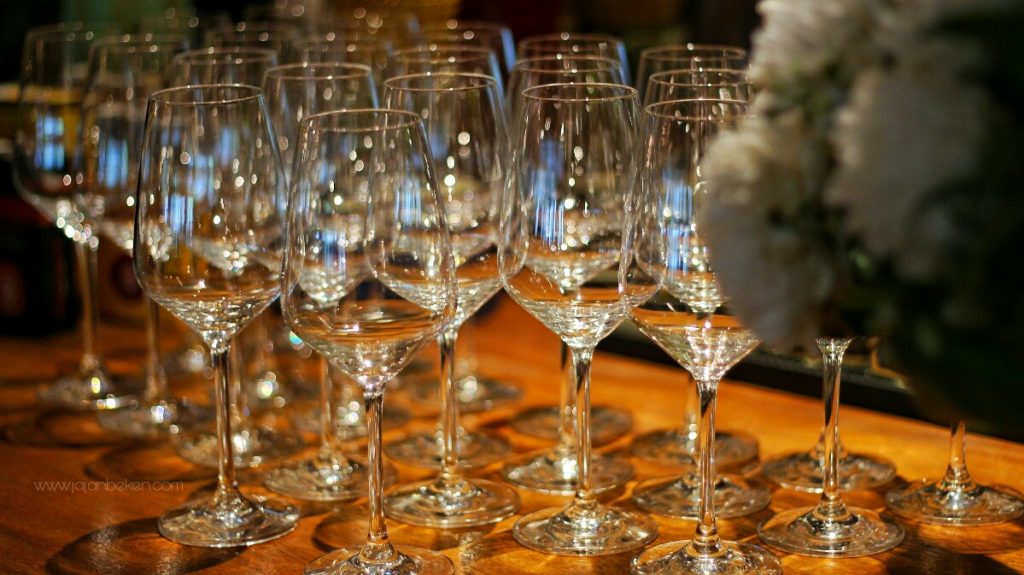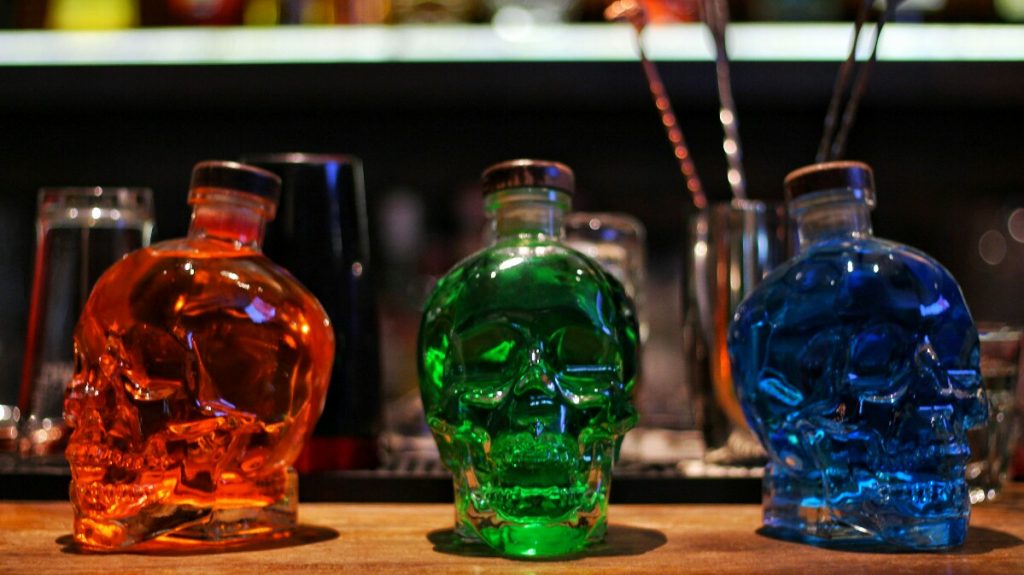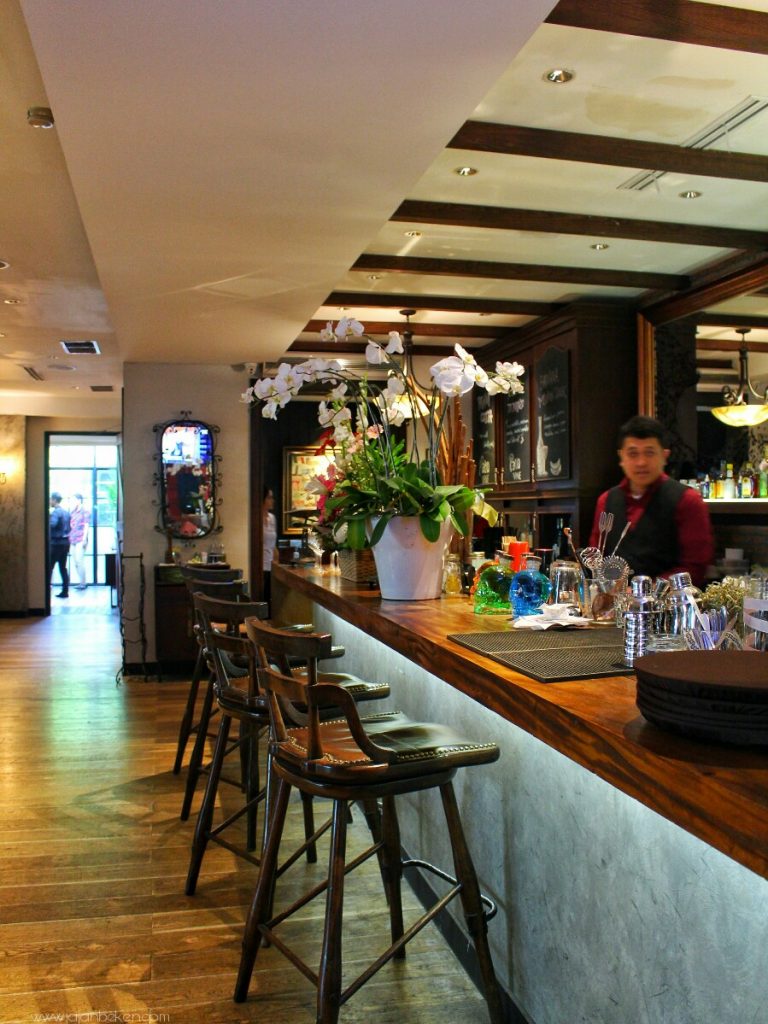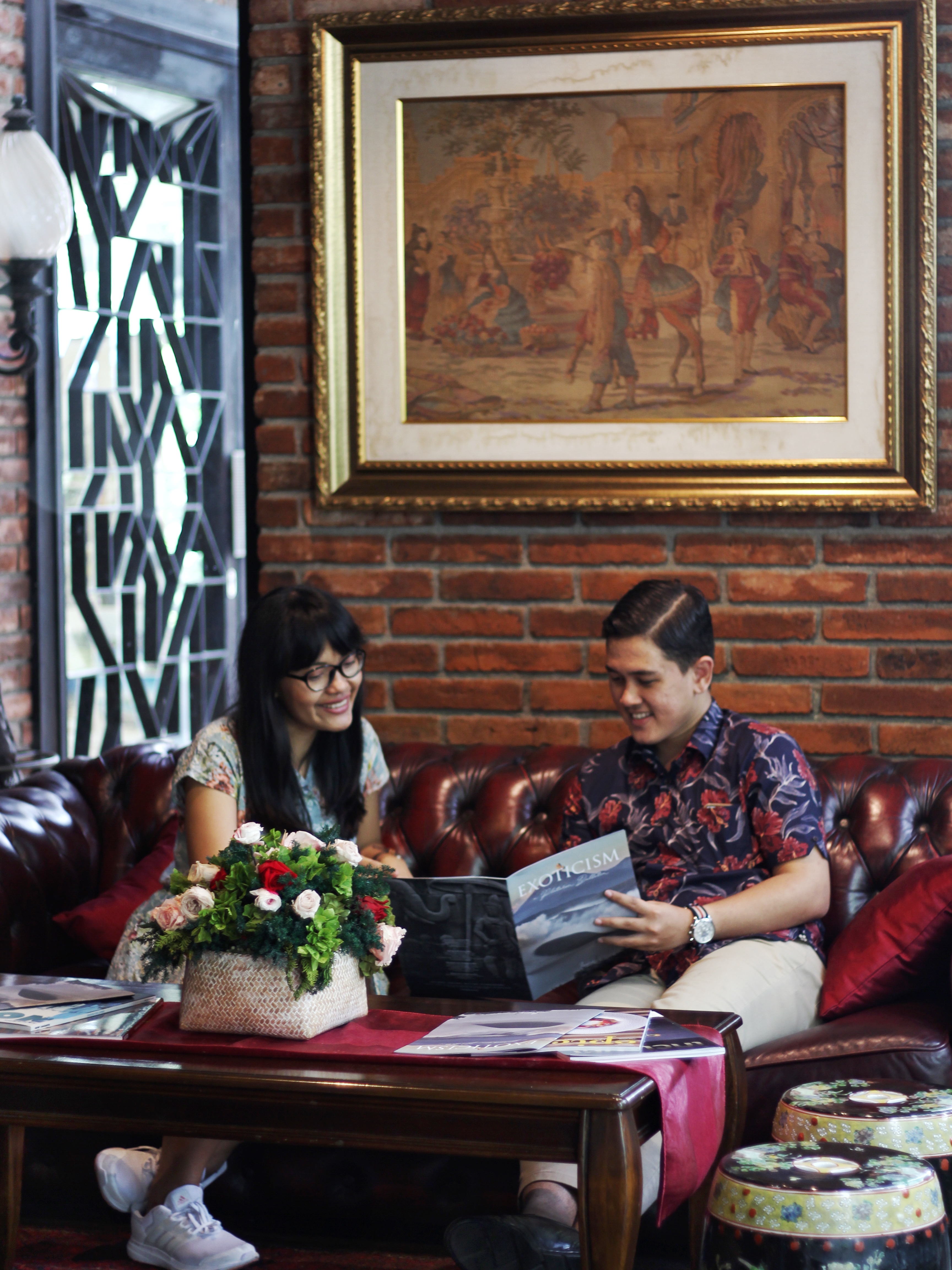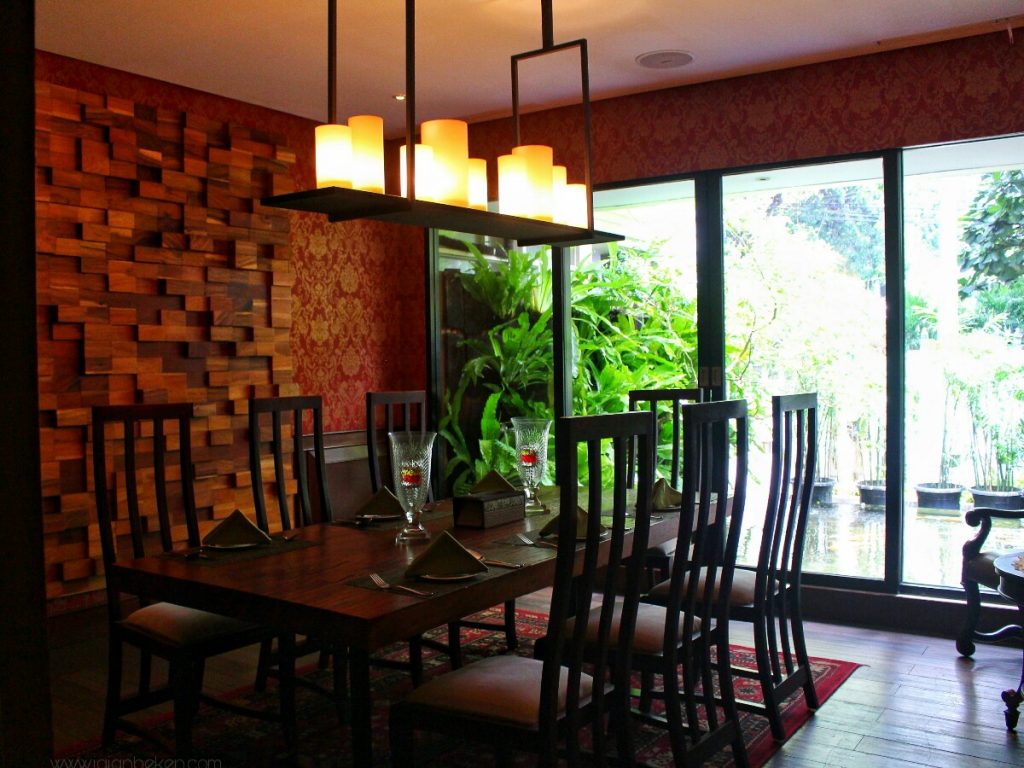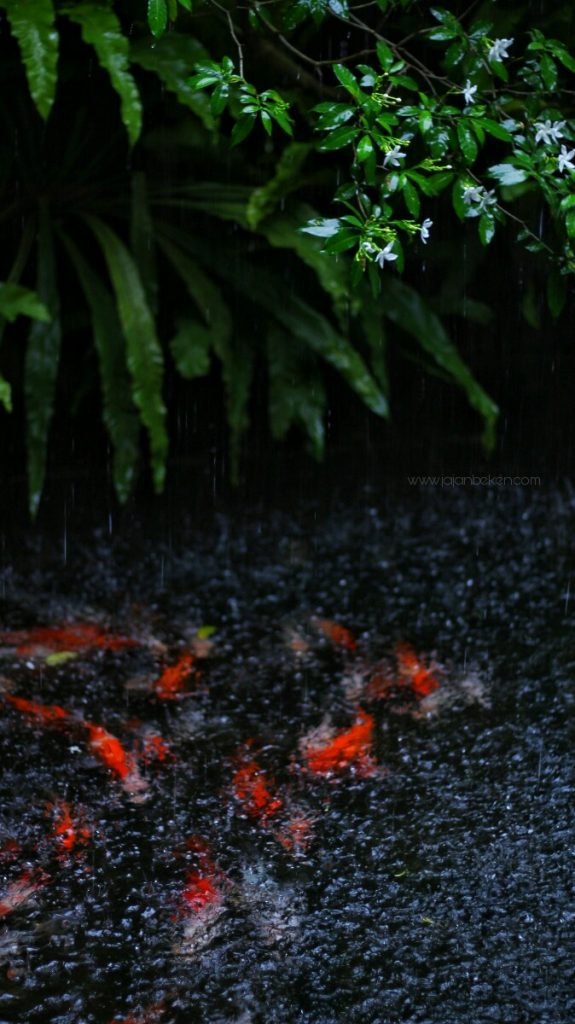 Patio Venue has 3 VIP rooms. In each room they have quite different ornaments. But in each room also provided a fish pond. and this room is perfect for you who hold private events, meetings and others.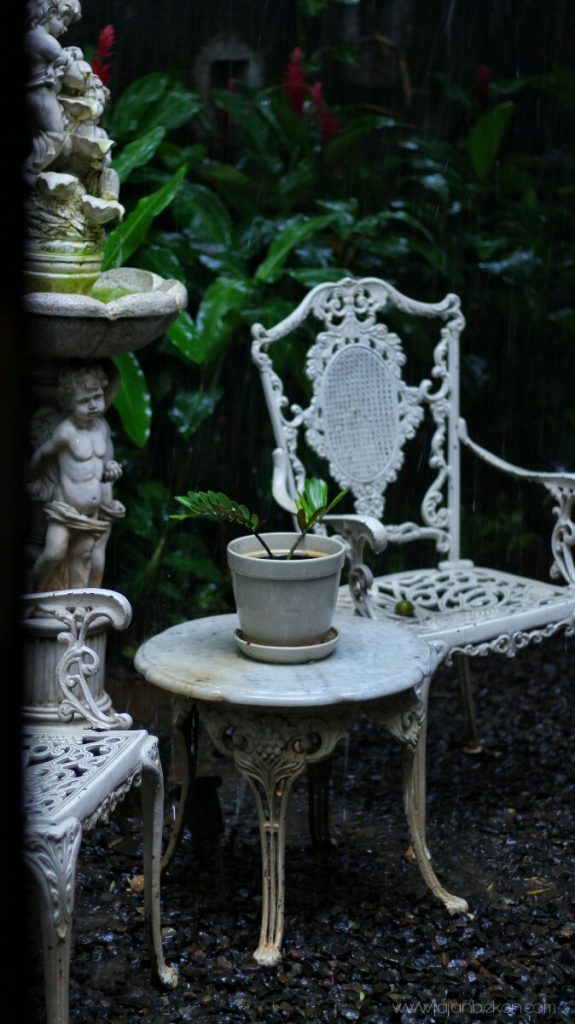 I told you before, all the Weekend brunch menu here served with healthy and hearty options galore. So, not only delicious but you will also get good nutritional benefits from these foods. Are you already curious about the menu? Just scroll down guys!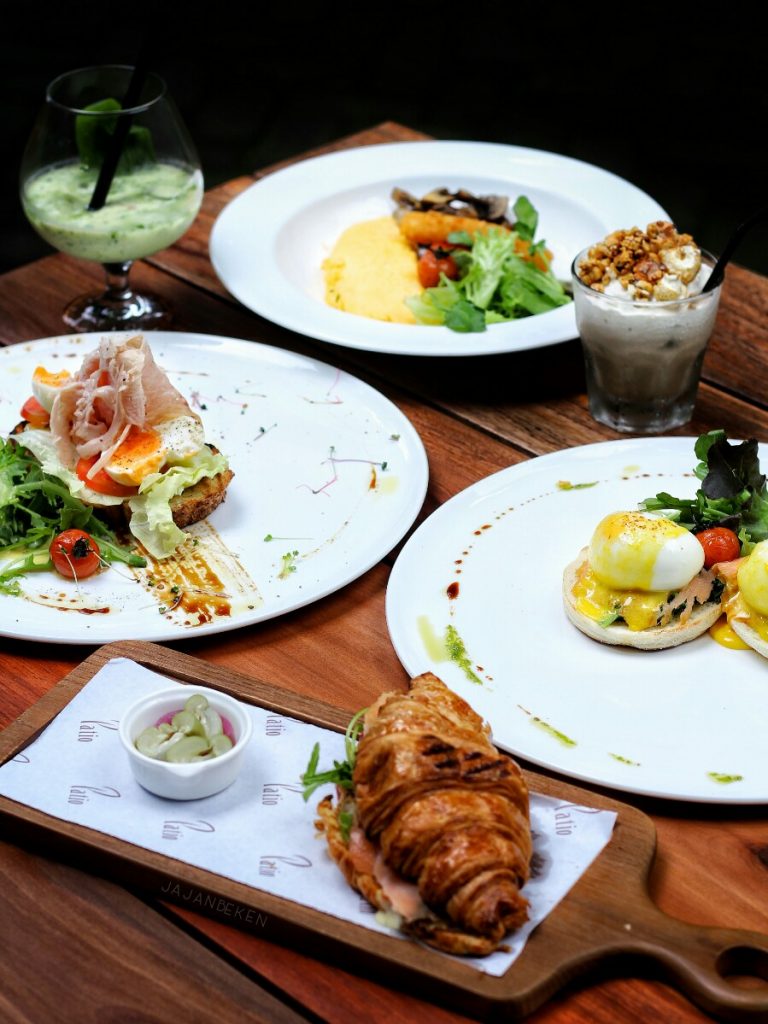 Salmon Croissant IDR 89K
Oke, for the first menu that I tried was a croissant. This croissant menu served with smoked salmon, pickled onion, microgreen, kyuri and mornay sauce. I really like the texture of this croissant very soft and easy to cut. And salmon in it very tasty and not fishy.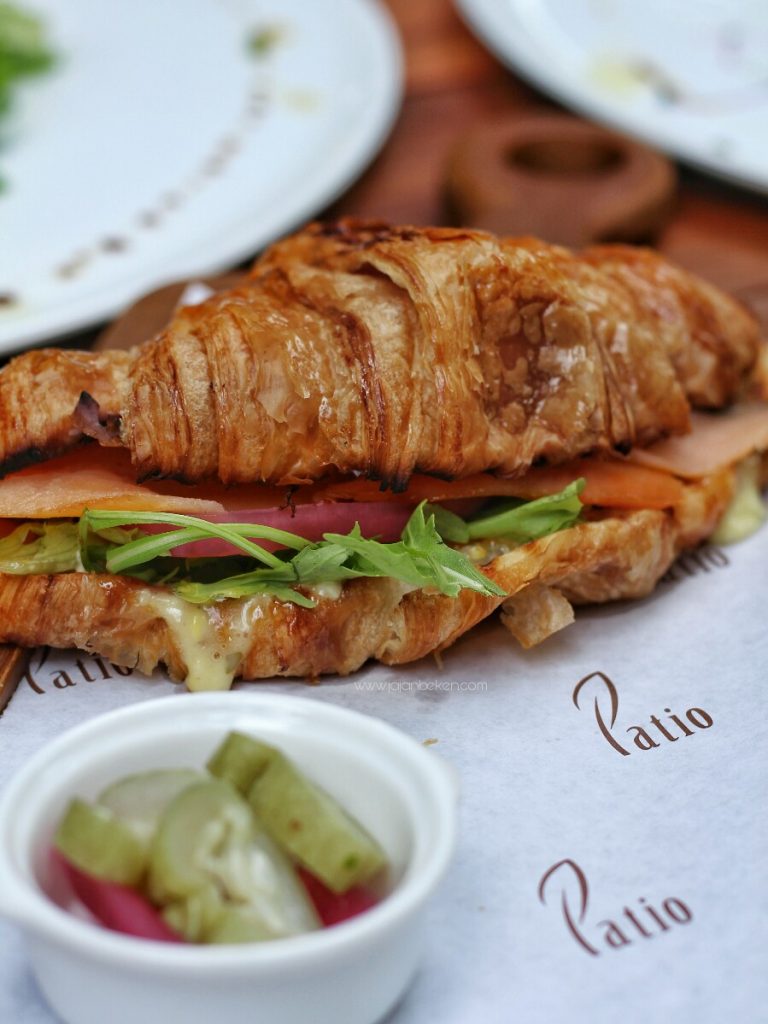 Patio Florentine IDR 85K
Look how sexy this whole dish is. I bet, anyone who saw it would be interested to try it. This menu served with homemade English muffin, smoked salmon, poached eggs, spinach, rucola and hollandaise sauce. I really like the presentation of this menu, besides the combination between the condiments on the menu is also interesting. And it tastes so delicious, I can come back here again for this menu.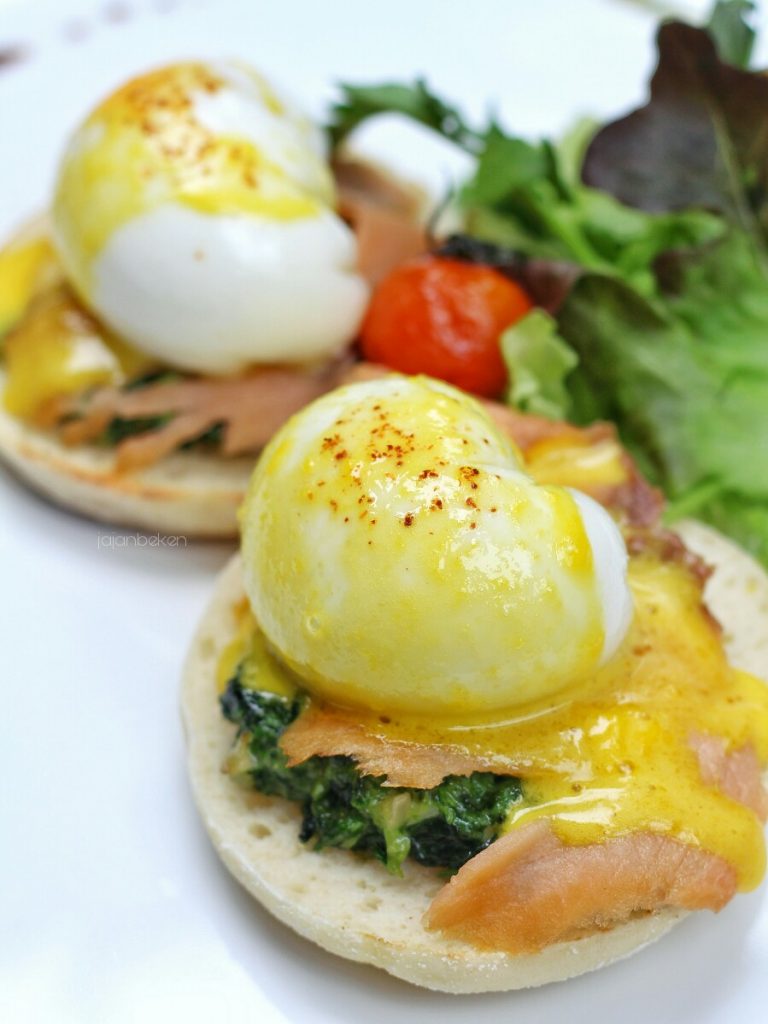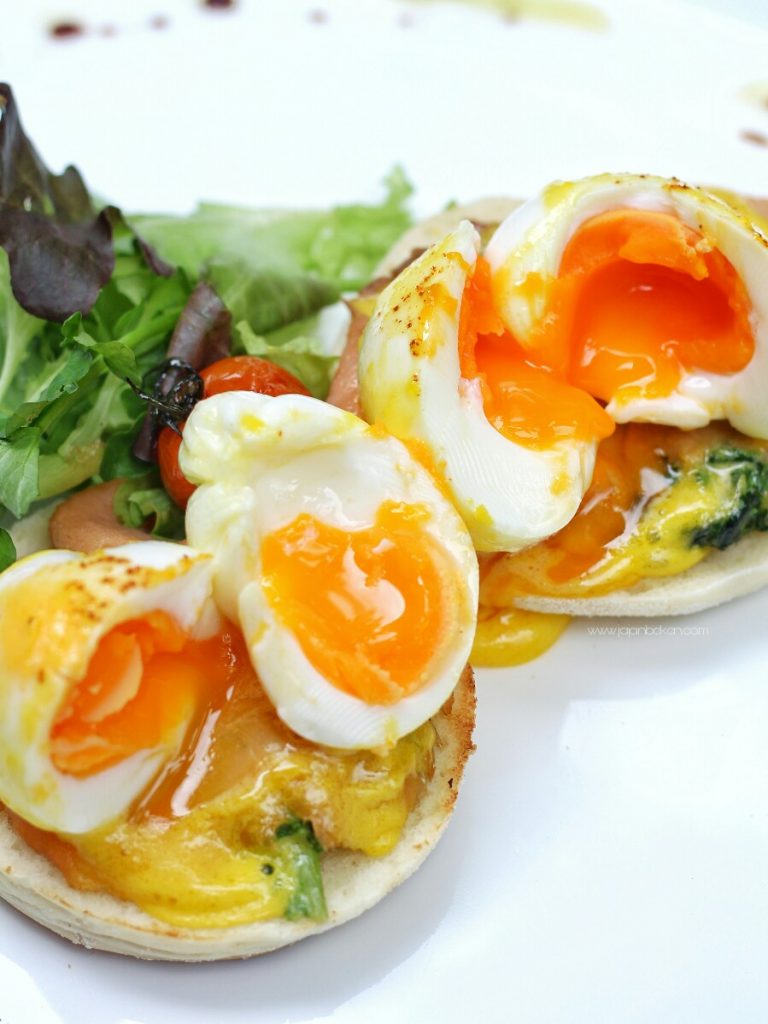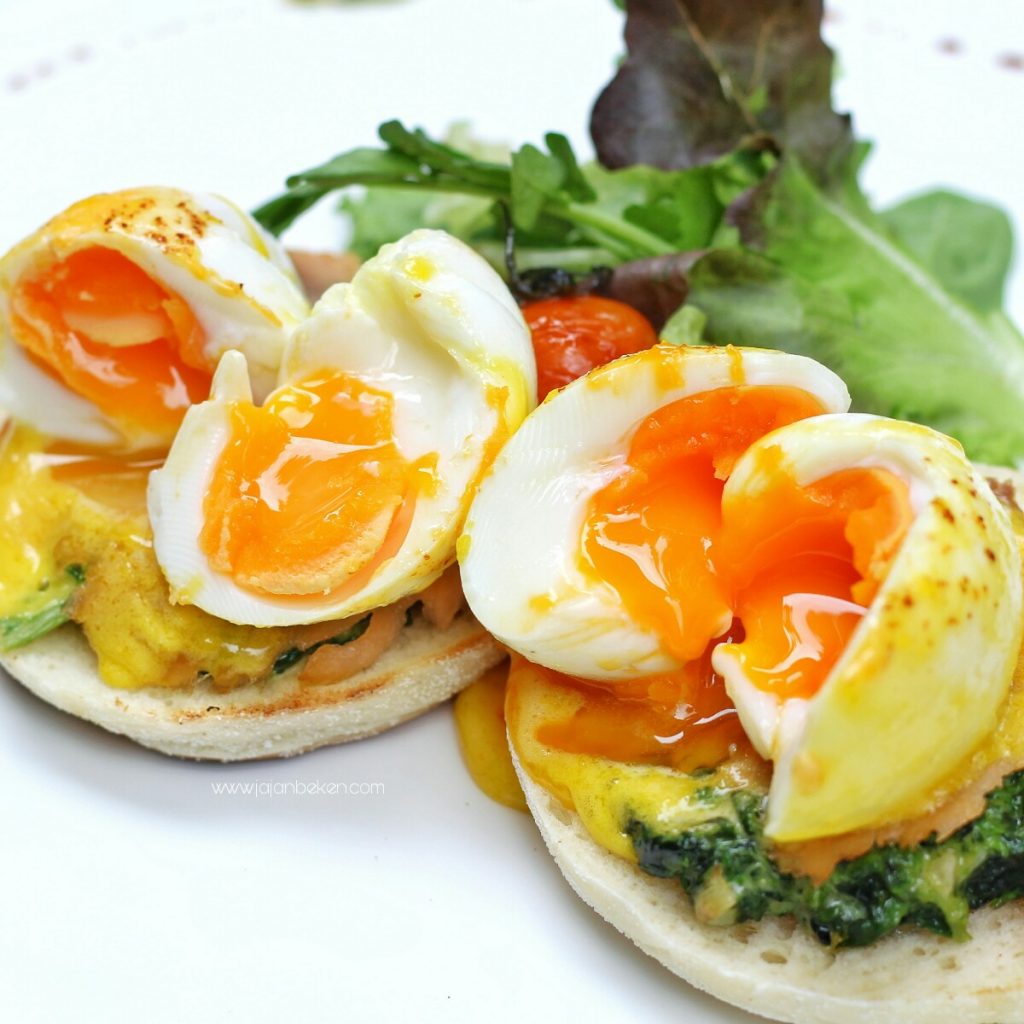 Patio Omelette IDR 69K
If you like omelette, this menu should you try. Served with grilled tomato, omega 3 egg, sauteed mushroom, hash brown, rucola, with pesto sauce. Somehow I really like the omega 3 eggs and when trying this menu I immediately fell in love.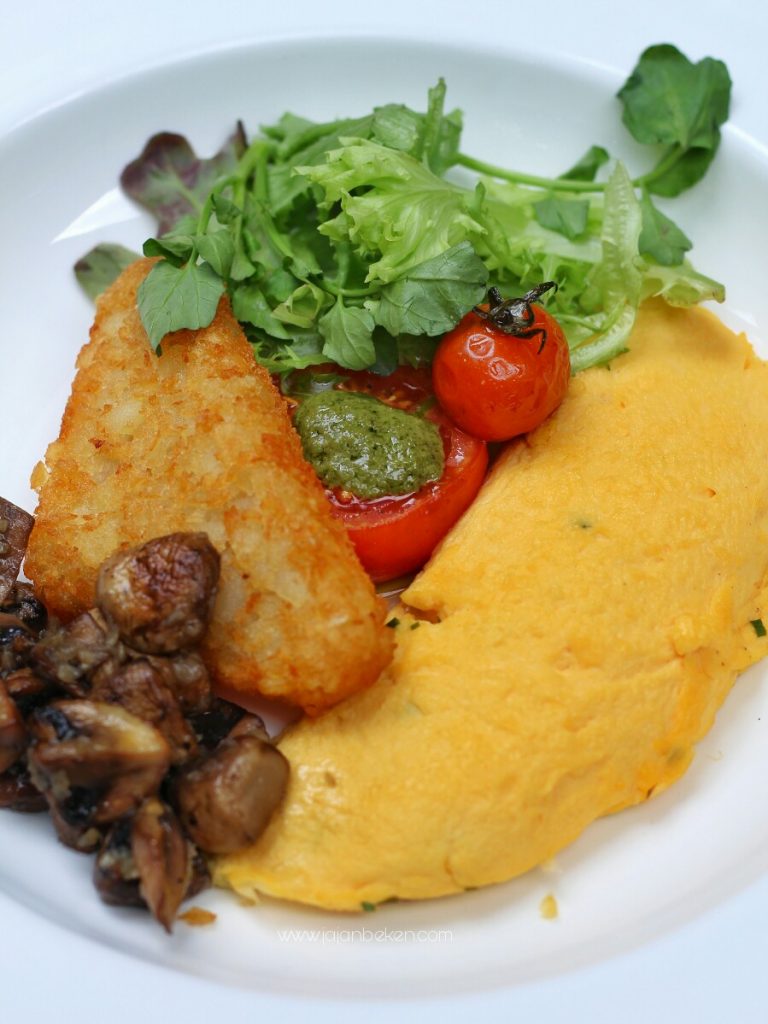 Avo Peas Toast IDR 73K
This menu served with Toasted multi grain bread, avocado, green peas, honey, scrambled omega 3 egg, and side salad. This menu is perfect for you avocado lovers, because the avocado was served very much.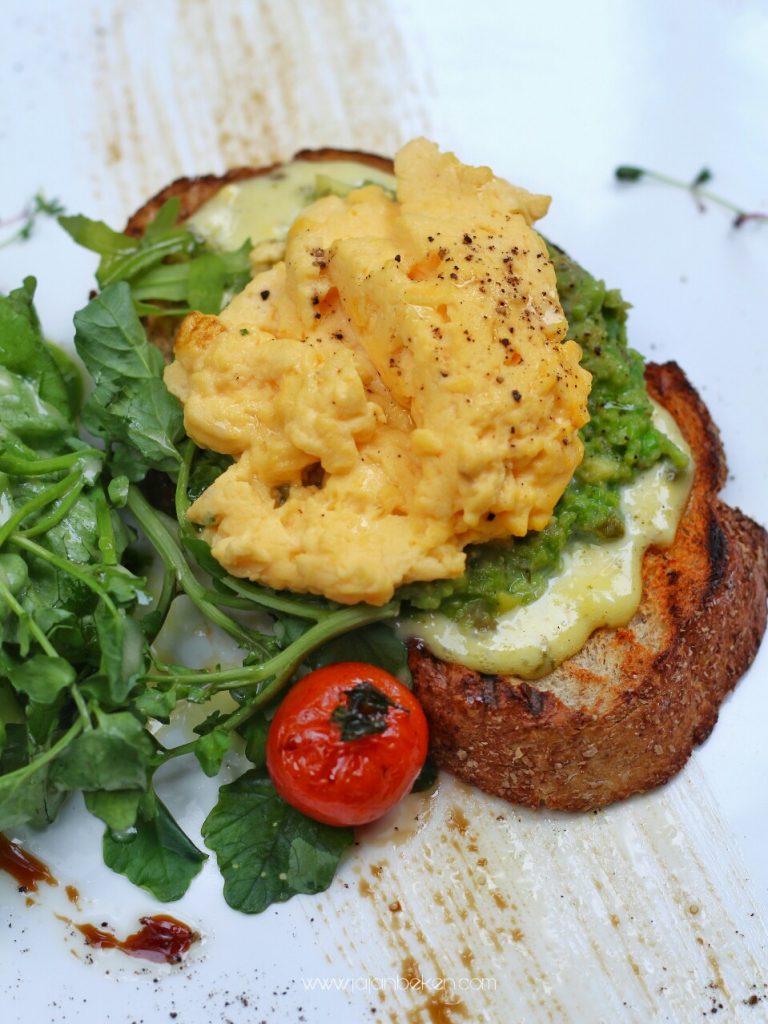 Turkey Sandwich IDR 85K
This menu served with Toasted multi grain bread, shaved turkey, soft boiled egg, tomato confit, served with side salad. If we look from the presentation of this menu, looks very instagenic. Nice presentation with a beautiful blend of colors but not only that this menu also has a delicious taste.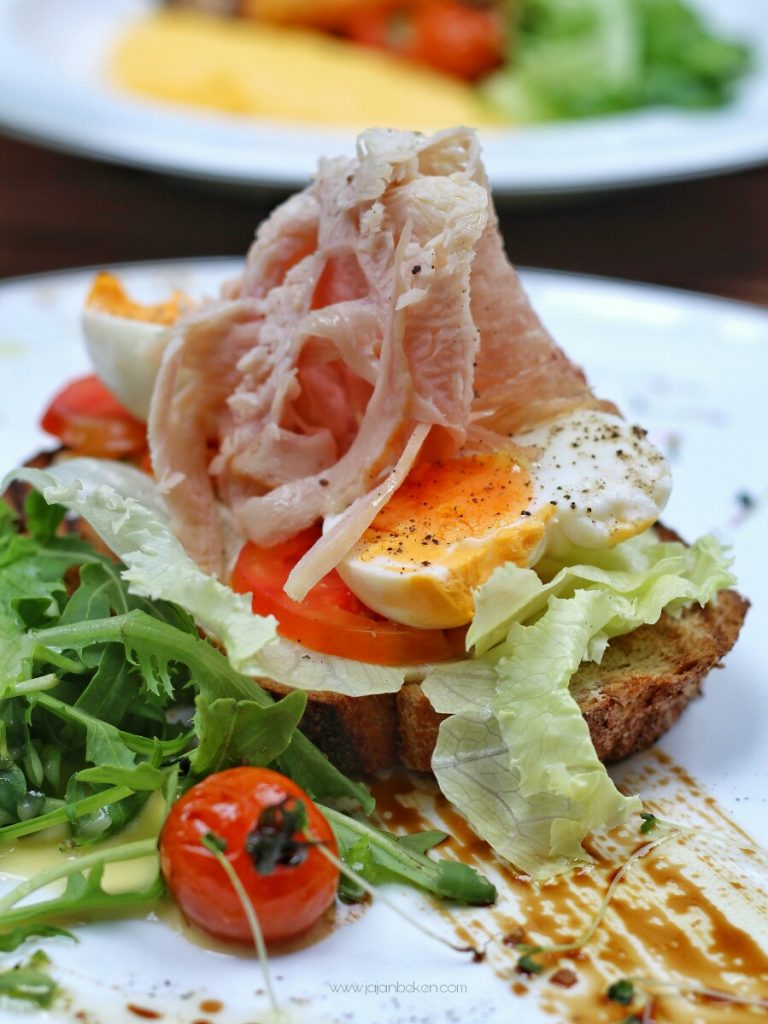 Besides the menu above, Patio Venue also has a dessert menu that you should try!  among others are:
Brobudur French Toast IDR 59K
Served with white bread, pistachio, cream chantilly and honey.
Banana Waffles IDR 60K
Served with Waffles, caramelized banana, forest berries, fruit compote, chantilly cream and raspberry coulis. And this one is recommended!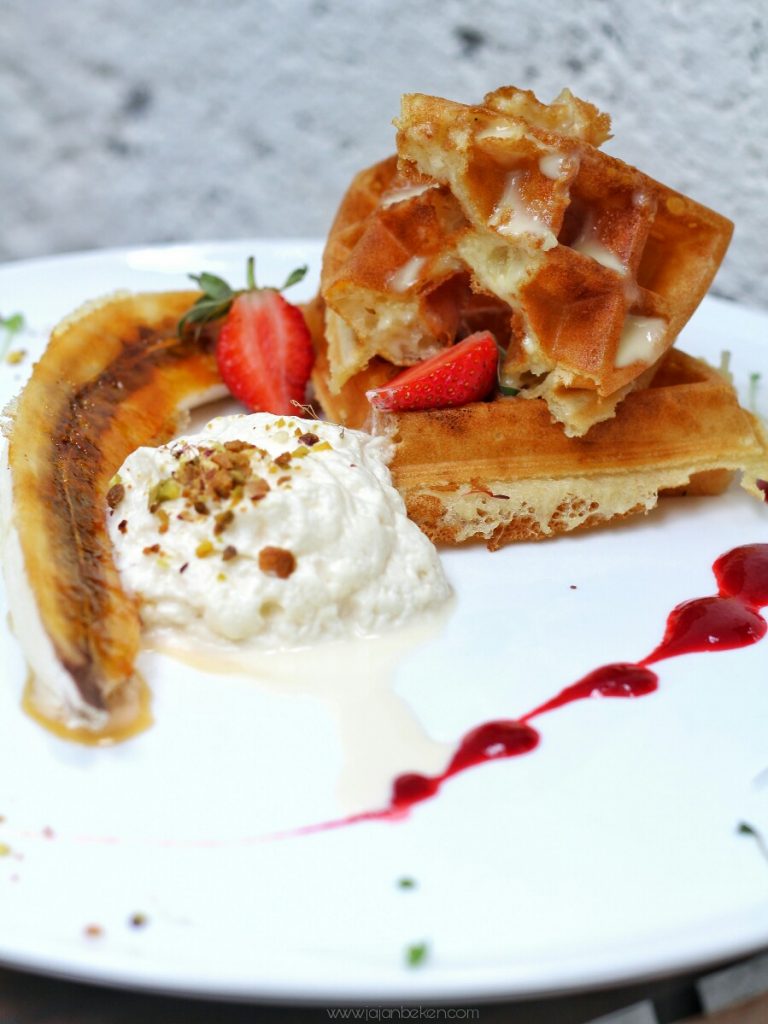 I highly recommend this restaurant to you guys, besides of the good food, they have a super homey place. Patio Venue is a part of Plataran group, If Plataran restaurants normally focuses on local Indonesian cuisine, Patio also serves that, but with various Italian-Western cuisines on the menu too! So, if you're curious you should come here.
Finally I close my review and don't forget to follow our culinary journey in this blog, Instagram, Youtube and Facebook. Please apologize if there is something missing in writing or menu explanation. We open for critics and comment. See you in another culinary journey with Jajanbeken!
RATING
Taste : Excellent
Service : Excellent
Price :  Average
FACILITIES
Wifi : Yes
Plug : Yes
Dine in : Yes
Outdoor : Yes
Toilet : Yes
Parking: Yes
CONTACT
Address :Jl. Wijaya 13 No.45, RT.2/RW.5, Melawai, Kby. Baru, Kota Jakarta Selatan, Daerah Khusus Ibukota Jakarta 12160
Telp : (021) 7241362
Instagram @platarandining
INFORMATION
Open hour: Mon – Fri 11h to 22h, Sat – Sun 8h to 22h
Price : Rp400.000 for two people (approx.)
Dresscode : Smart Casual.
MAP