Last Saturday when I had an appointment with my friends in Grand Indonesia but we don't know where to stop. After we get in i saw Olivier Cafe with very long queue in the front corner of west lobby, it make me curious, is there any discount or something there? A big question haunt me. So what made the people standing there? And my curiosity bring me to that queue. I think there is nothing wrong if we choose this Olivier Cafe Grand Indonesia for our coffee time as an option.
The Cafe Design
When we entered the restaurant the staff welcomed me nicely, luckily no need to long wait for queuing than we get our table. I got the table near Bar, a round table with a capacity of two people. If you are smoker you can smoke sitting near the bar. I saw the design look classic and many wooden stuff in the interior. That time was 5 PM and the luminosity becoming moody and romance, i saw a couple doing some lovey dopey in the corner 🙂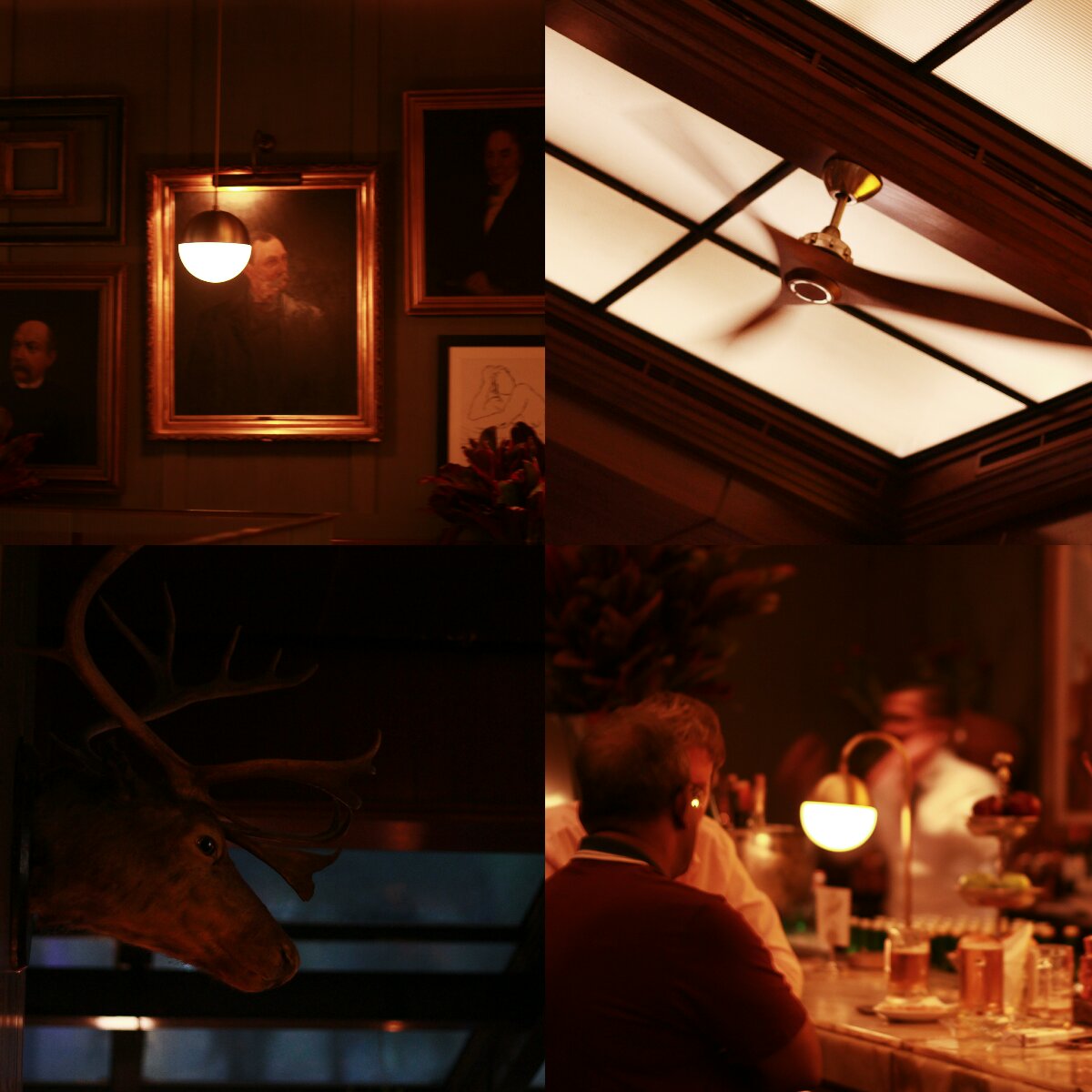 Tips: At least you have to make reservations in advance, especially on weekends to avoid the very long queue to get the waiting list.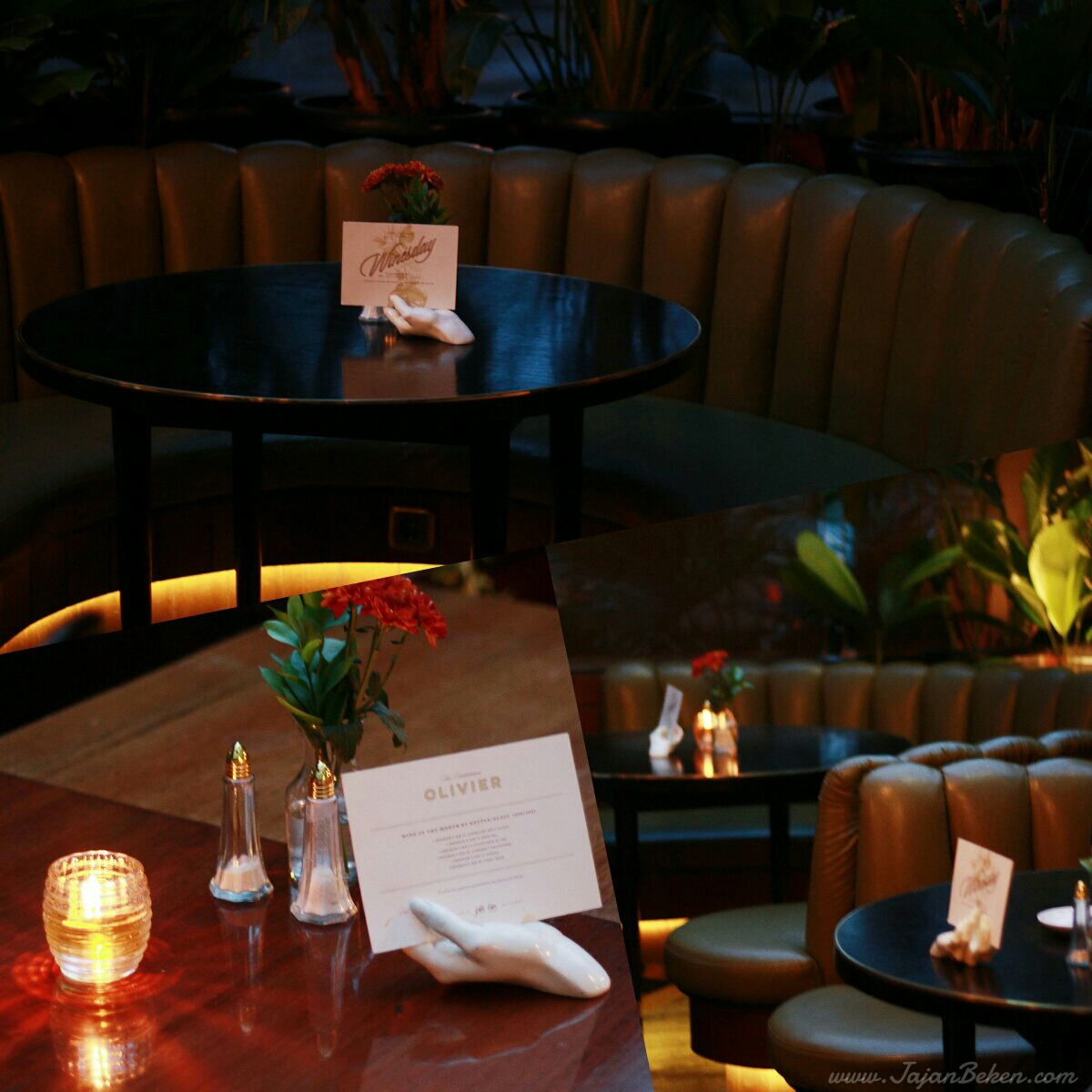 Relaxing And Breeze
Let's we see the outdoor which is dominating area. Besides the classic nuance, Olivier Cafe Grand Indonesia have a nature touch to it's exterior because of many plants grown and hanging in the restaurant that make the design look beautiful and relaxing.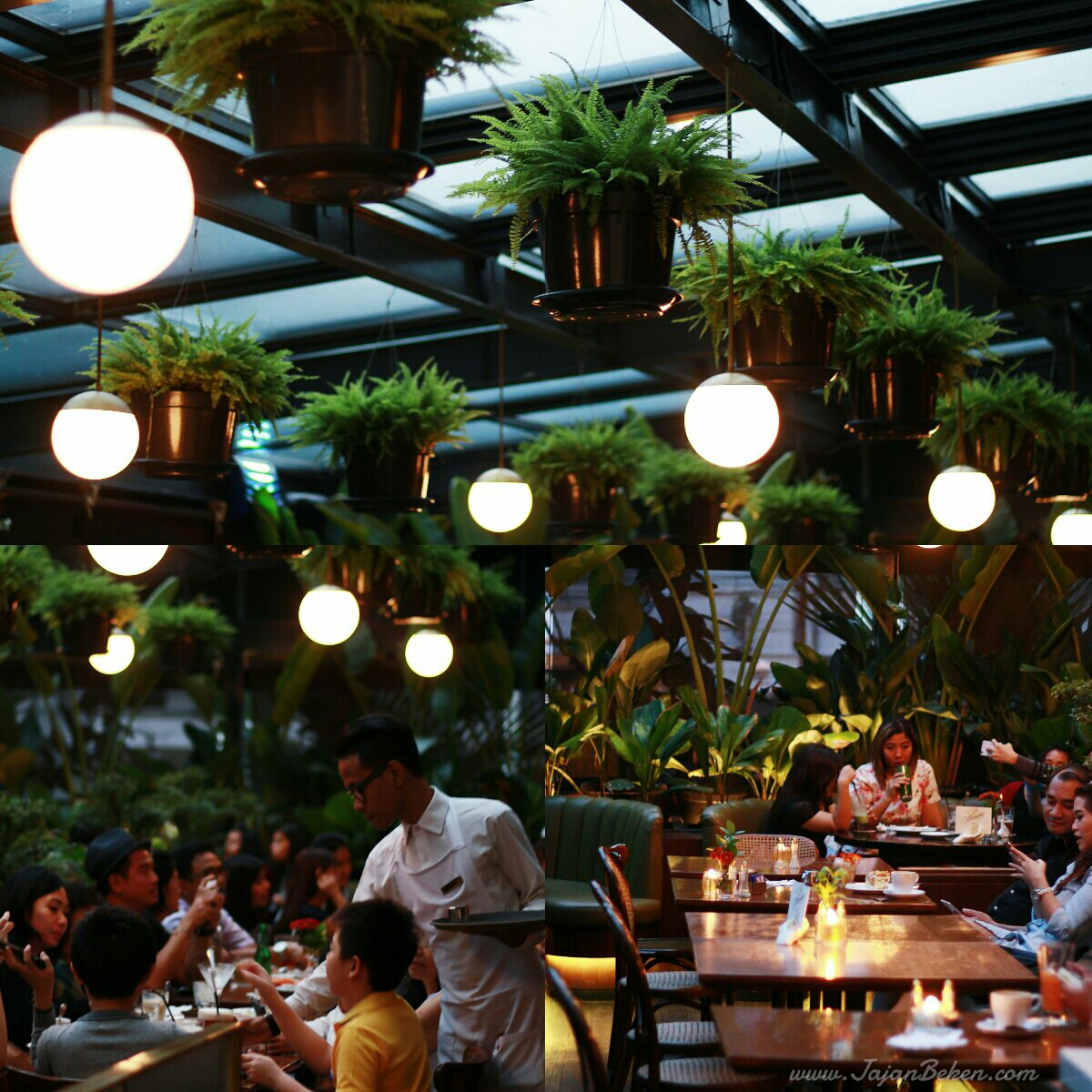 Tips: If you take your children here make sure you visit time is before 8 PM because there will be very loud music by DJ.
You can see the ambiance of Olivier Cafe Grand Indonesia through this video.

This time me and my friends just involve in a little conversation so we decide to pick some desserts and having a coffee time not for dinner. So let's we check what we tried!
The Food
Mango Danish (IDR 30K)
The situation in the restaurant still in crowd while we continue to chit chat, then our Mango Danish come to my table. The appearance is simple, it look like an ordinary pastry i guess… I hear the crispy sound when i cut it then the mango custard drop out just like melt and the taste is so goood, the custard so smooth and the sweet and sour from mango jam make it perfectly balanced!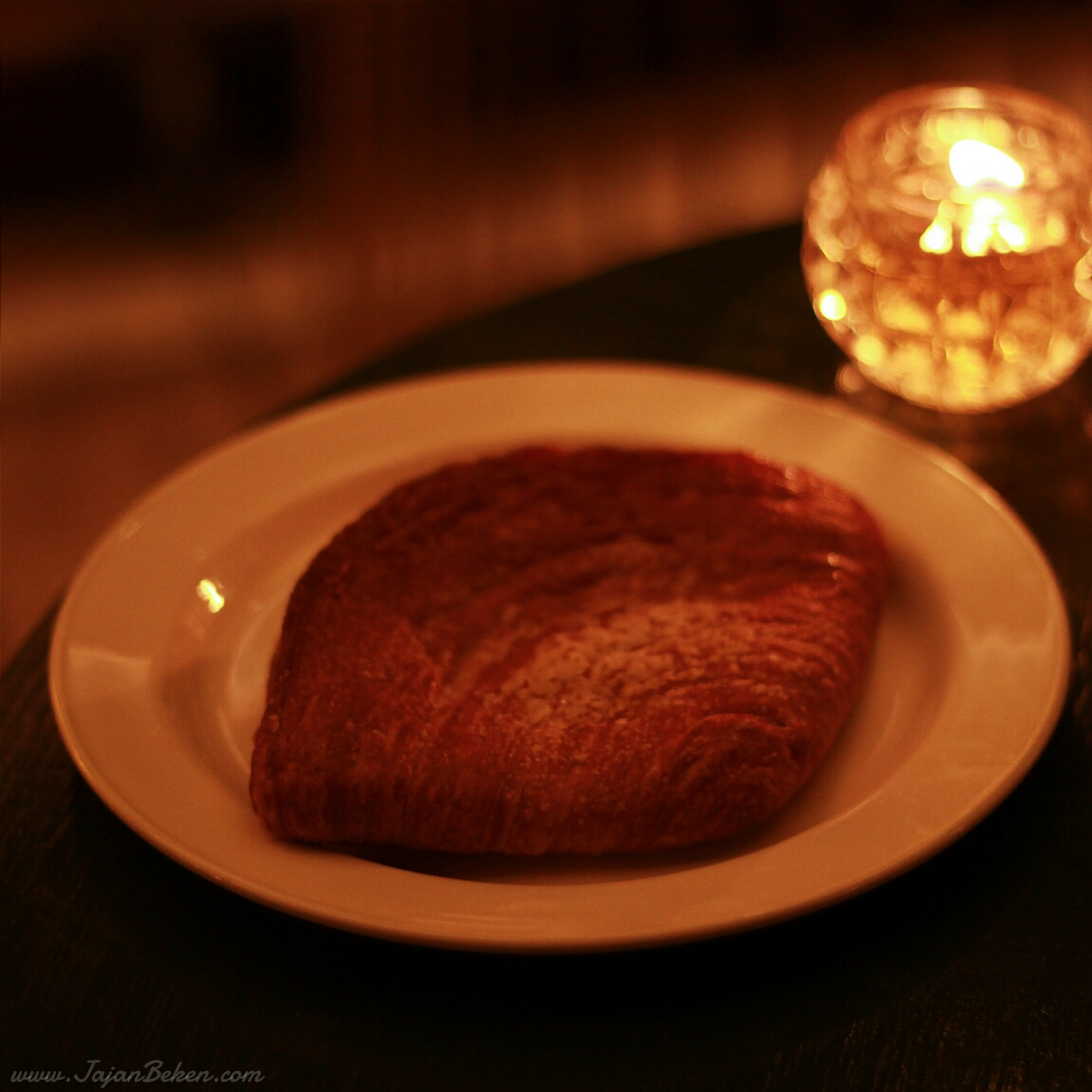 Strawberry Short Cake (IDR 50K) 
A slice of Strawberry Short Cake that look so tempting. There are a cream and strawberry trapped between a fluffy sponge cake.  Sweet, smooth and delicate make our coffee time to be more perfect.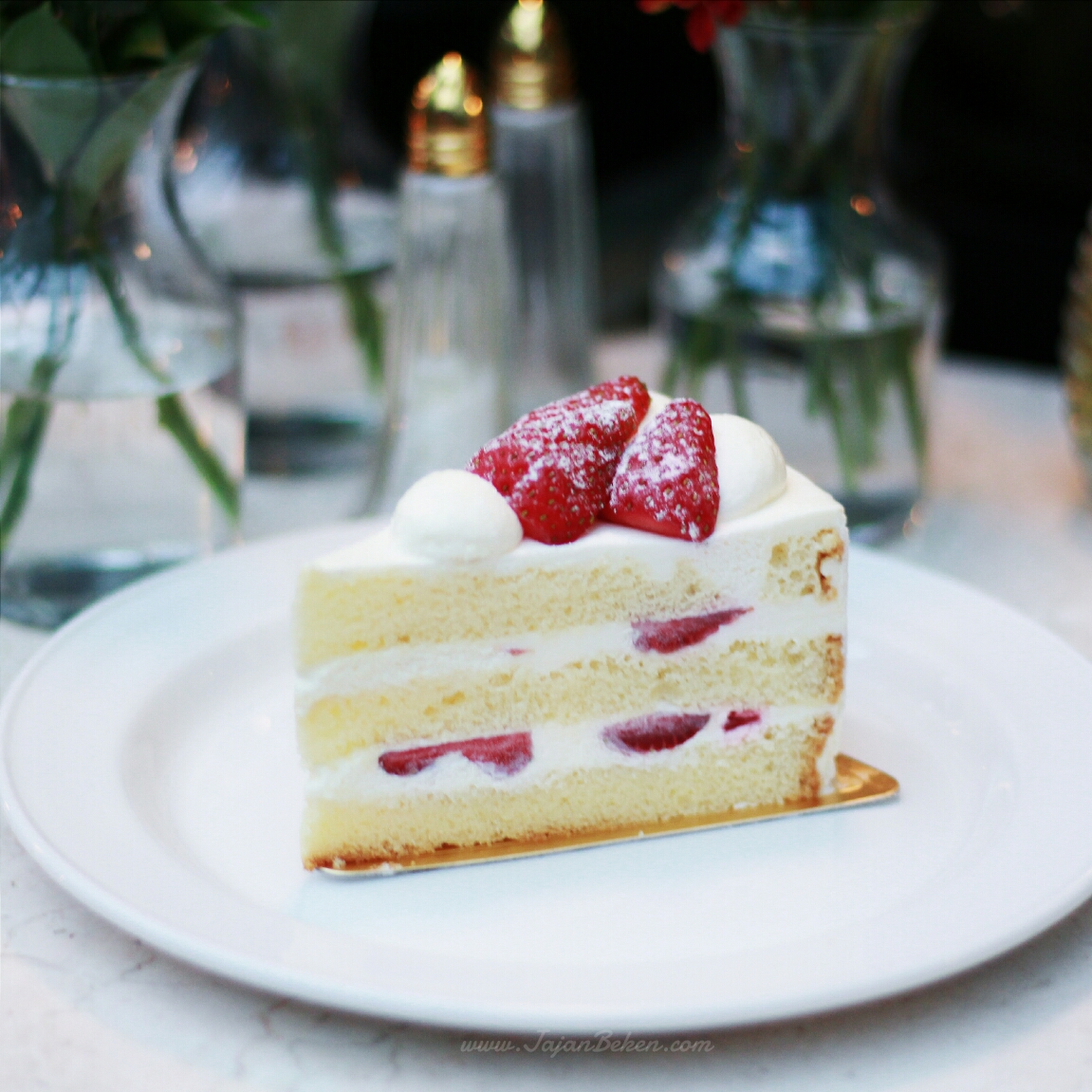 Nastar Cheese (IDR 50K)
Another heavenly slice is Nastar Cheese, from the name "Nastar" makes me interest to try. And my guess was right, the pineapple jam mix together with the cream with a little hint of cinnamon. Not only that, the cookie crumbles on top make the texture become balanced.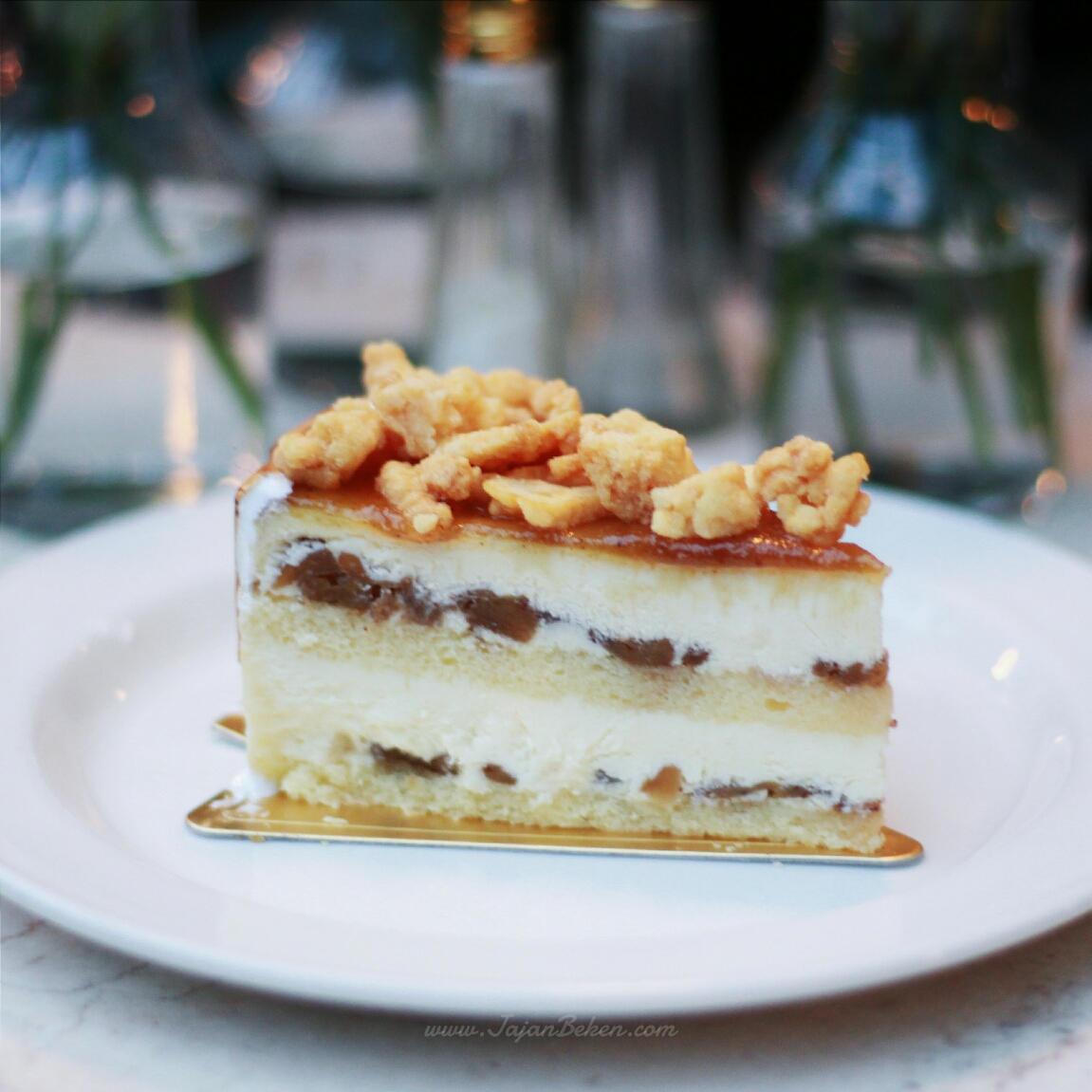 I love both of these cake for our coffee time, we were so happy that our choice was not wrong. So i recommend these cake to you special from Olivier Cafe.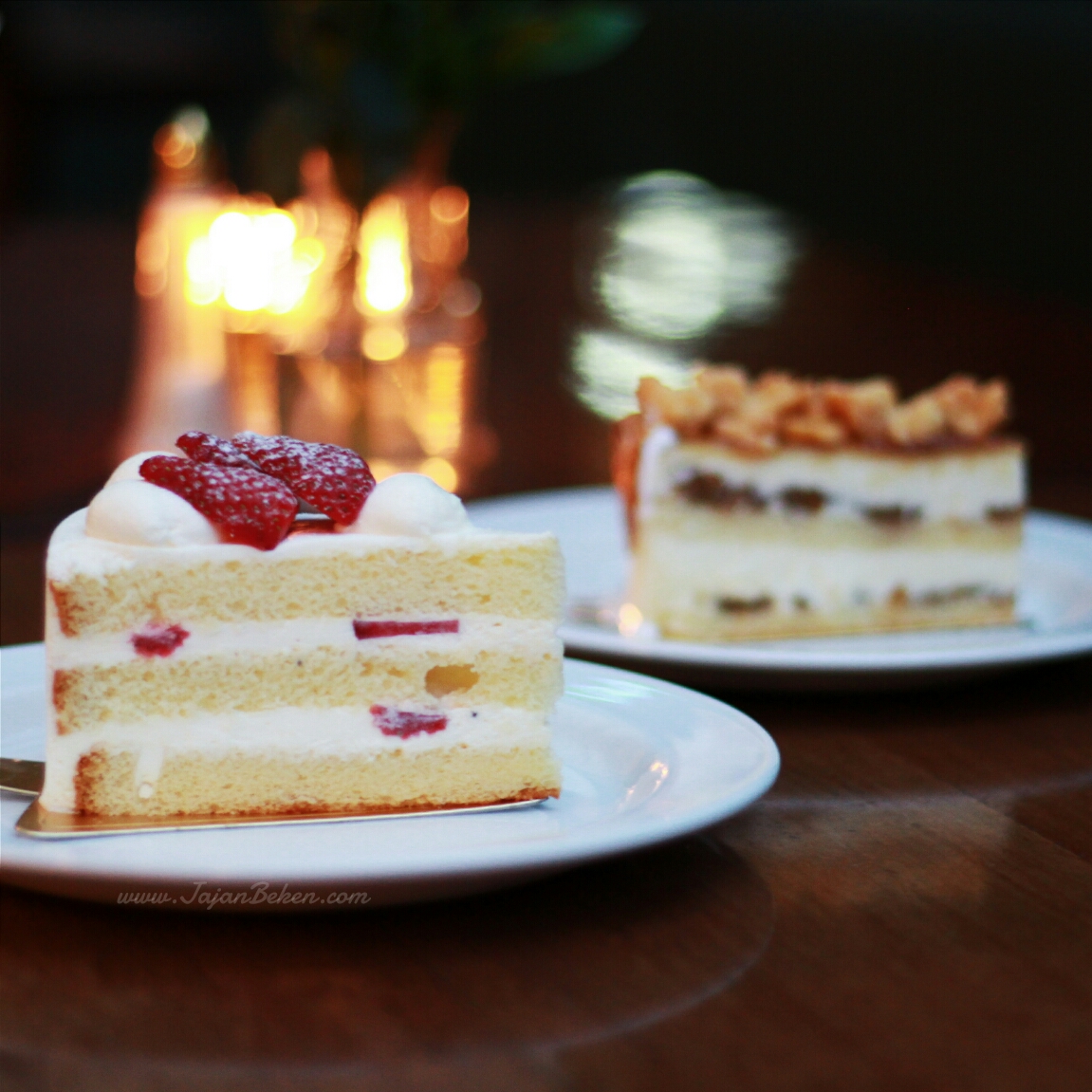 The Drinks At Olivier Cafe Grand Indonesia
Ice Chocolate (IDR 48K)
They use dark chocolate type, the body was very dense just like in western taste while the sweetness level still remain to a local taste but not too sweet.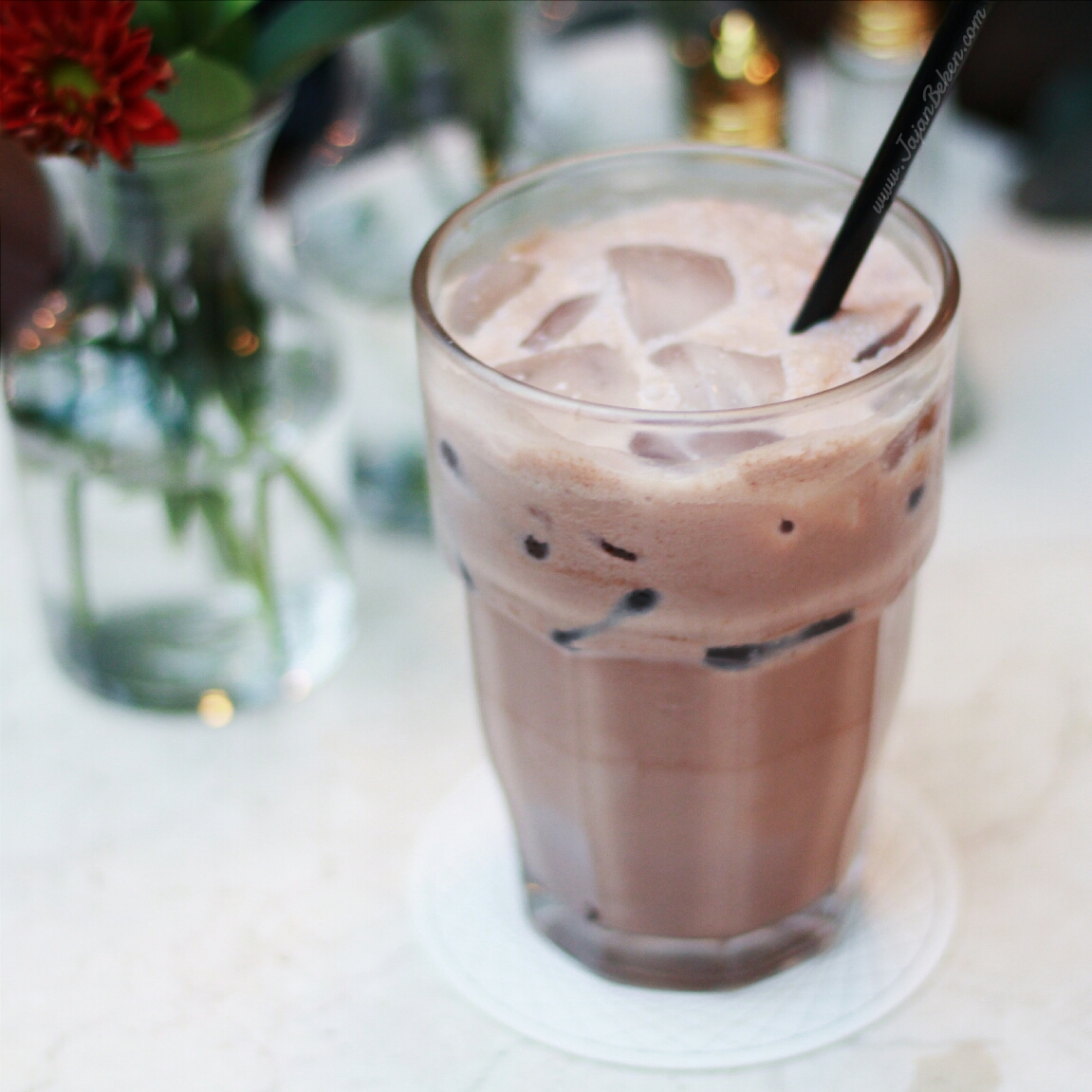 Iced Black Coffee (IDR 40K)
Actually i want to try Vietnamese Iced Coffee but unfortunately it was sold out while i saw my watch "It's still 6 PM". As we know this drinks become booming for recently in local even in foreign media. Since that Vietnamese Iced Coffee seems to be an icon for Olivier Cafe Grand Indonesia, i am curious and wondering to try but no offend, besides that in my knowledge the Vietnamese Iced Coffee has a unique flavor, you can log on to Wikipedia to more know about Vietnamese Iced Coffee.
As the alternative i choose Iced Black Coffee from Olivier Cafe and luckily i am falling in love with the taste! The coffee was not too dark and not too sour, a light body and middle strong in the mouth so you must be like this brews. Need a sugar? Don't worry the sugar syrup serve in separately so you can adjust the sweetness level according to your taste.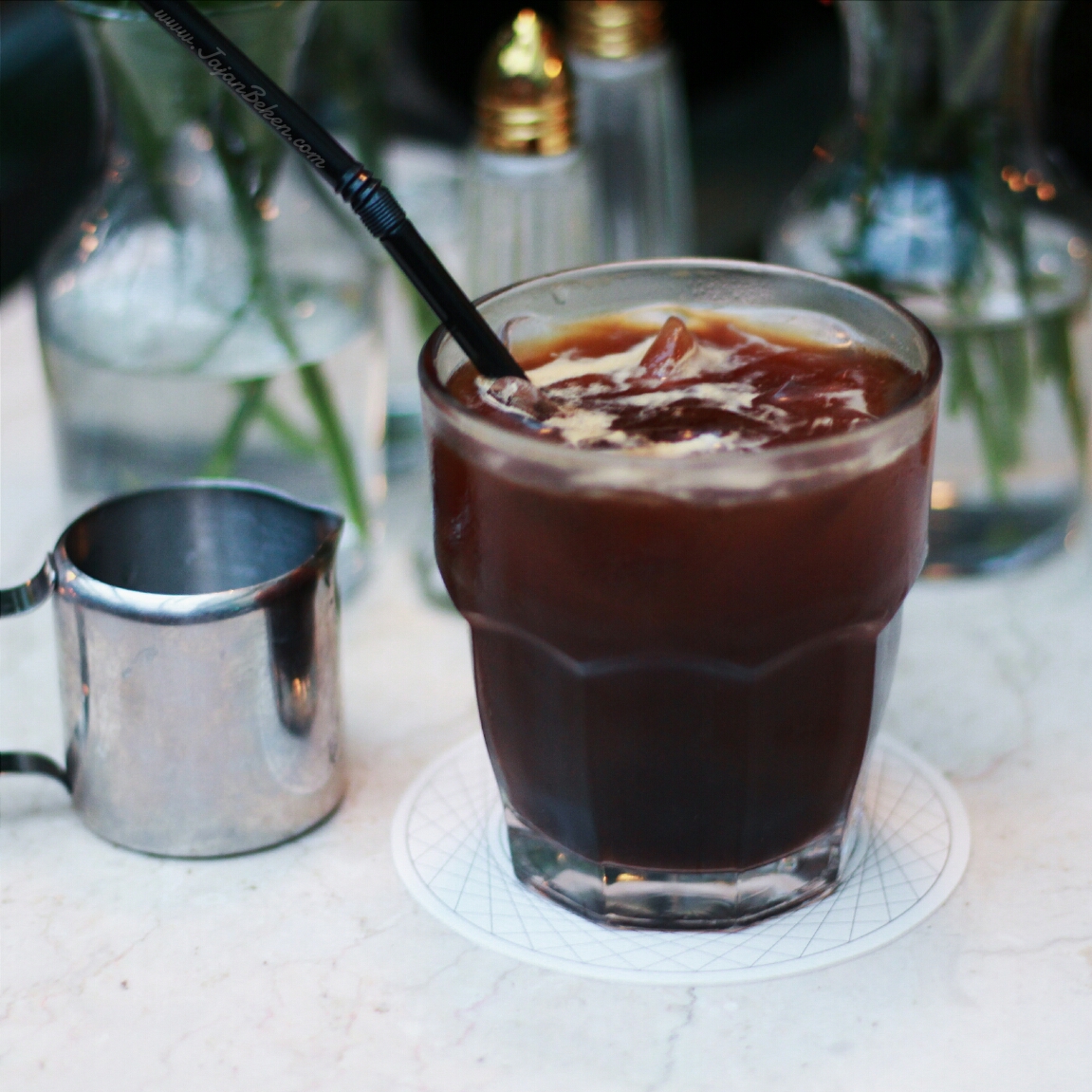 Love The Desserts And The Place
Overall we can say that Olivier Cafe Grand Indonesia is one of comfortable and relaxing place. Instead the desserts and the drinks was so very tempting and delicious! I love being here and feel so comfortable to eat until i forget that i spent 3 hour being sitting here, so you will feel the same too !!
Thank you for coming in my blog, finally i apologized if there any mistakes in the writing this blog . Don't forget to subscribe my blog. See you in the other food adventure with Jajan Beken.
RATING
Price :  Average
FACILITIES
Toilet : Yes
CONTACT
Address : Grand Indonesia Shopping Town West Mall Lobby Arjuna Lt. GF,
Jl. MH.Thamrin No. 1, Jakarta Pusat, DKI Jakarta 10310

INFORMATION
Open hour : 10 AM – 12 AM
Price : (Food 30-398K, Drinks 28-150K)
MAP