Saturday morning is the right time for me and my friend to catch up. But this time I have got invitation to a  seafood restaurant at Puri Indah Jakarta Barat. The seafood restaurant name is Grand Kuring. It is a fairly new restaurant in West Jakarta. Located at strategic area at Jalan Pesanggrahan No.54 D-E Puri Indah Jakarta.
How To Get To Grand Kuring?
If you take Jalan Tol Jakarta-Tangerang you can exit at toll gate Meruya 1. Find Jalan Pesanggrahan and Grand Kuring Seafood Restaurant is right at the left side of this road just after a big Mosque called Masjid Al Ihsan.
Grand Kuring Seafood restaurant was prepare for family and gathering. The place was quite big enough so it can accommodate around 100 people for in two floors.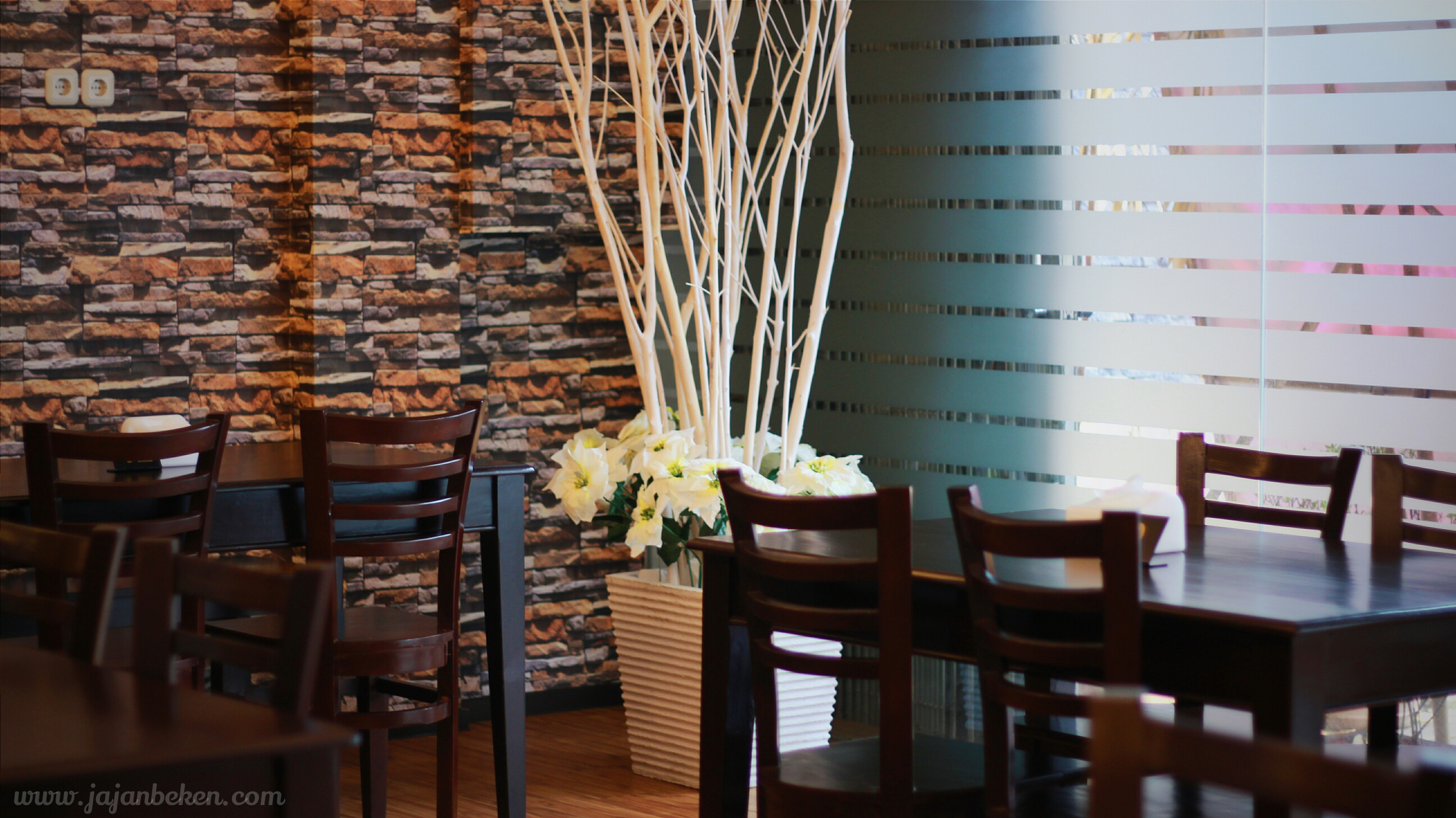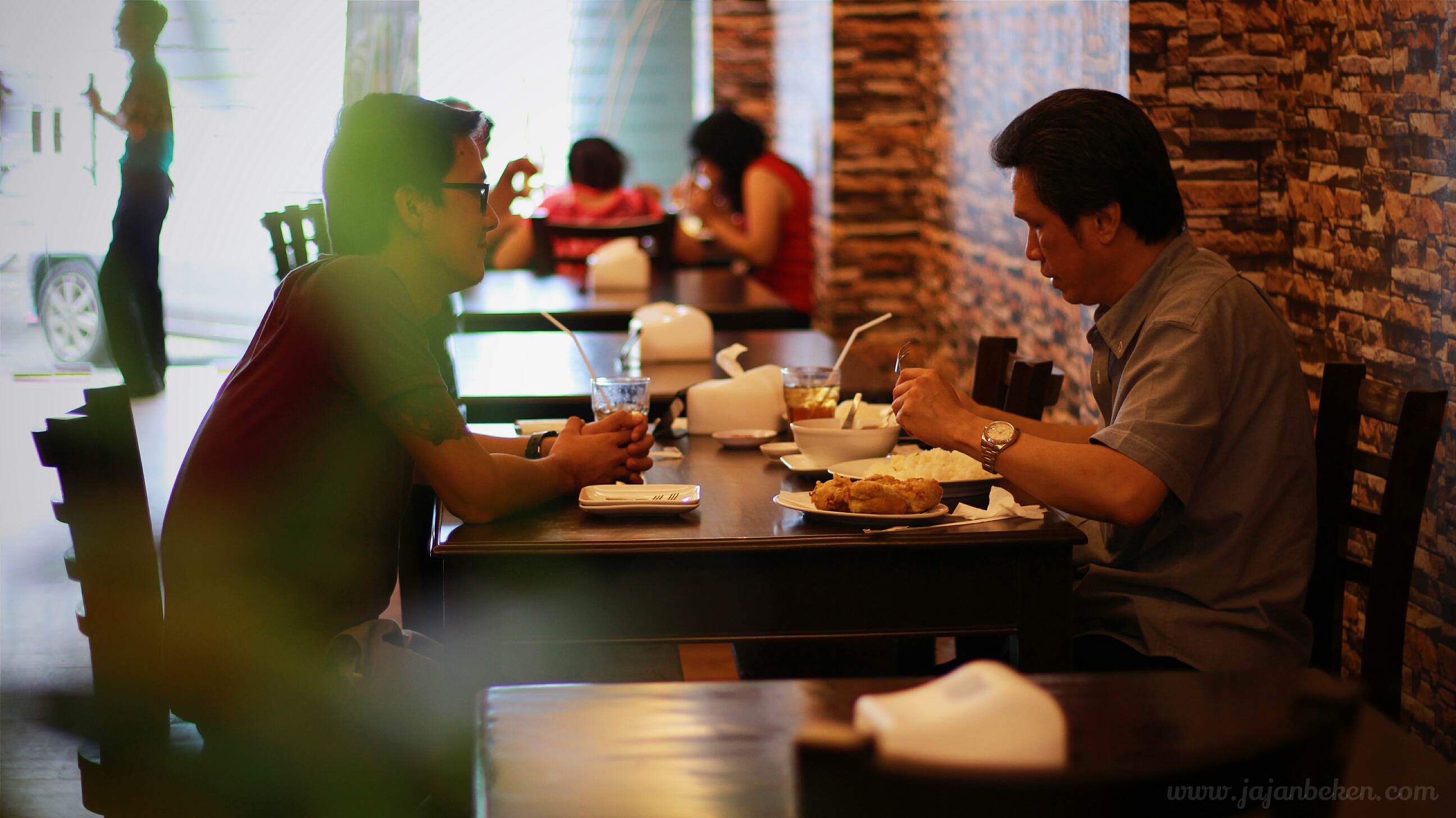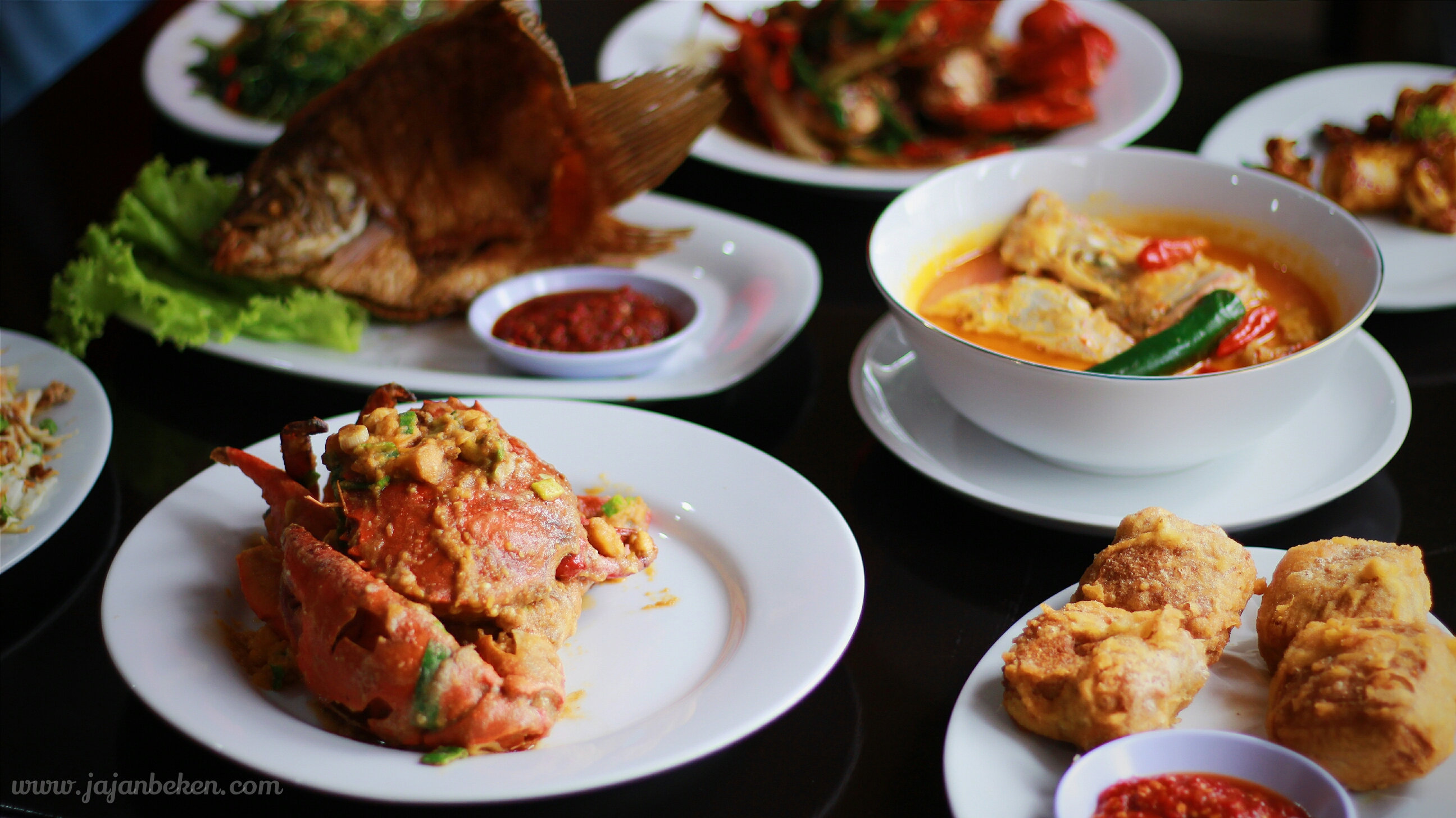 Grand Kuring have a good service to thumbs up. Their staff were skillful and well manner this is the most important think that should have for a restaurant. Besides, the facilities were good, the sanitary room, the room temperature, plug and wifi connection all is complete and well prepared.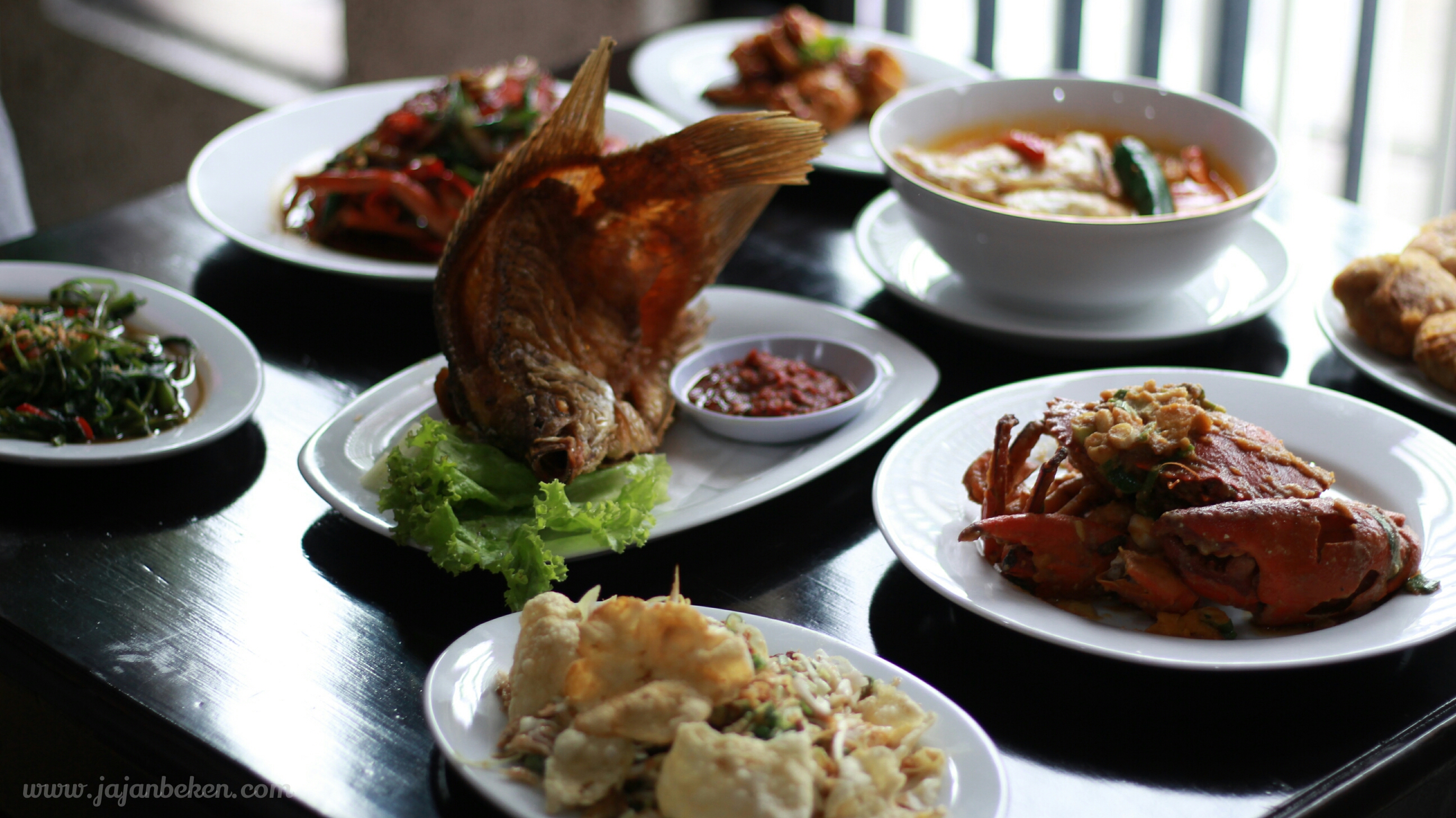 All the dish at Grand Kuring were stick to Indonesian tastes as well. Start from appetizer, main and desserts not only about seafood but also some chicken, vegetables and some traditional snack like tape goreng and roti bakar.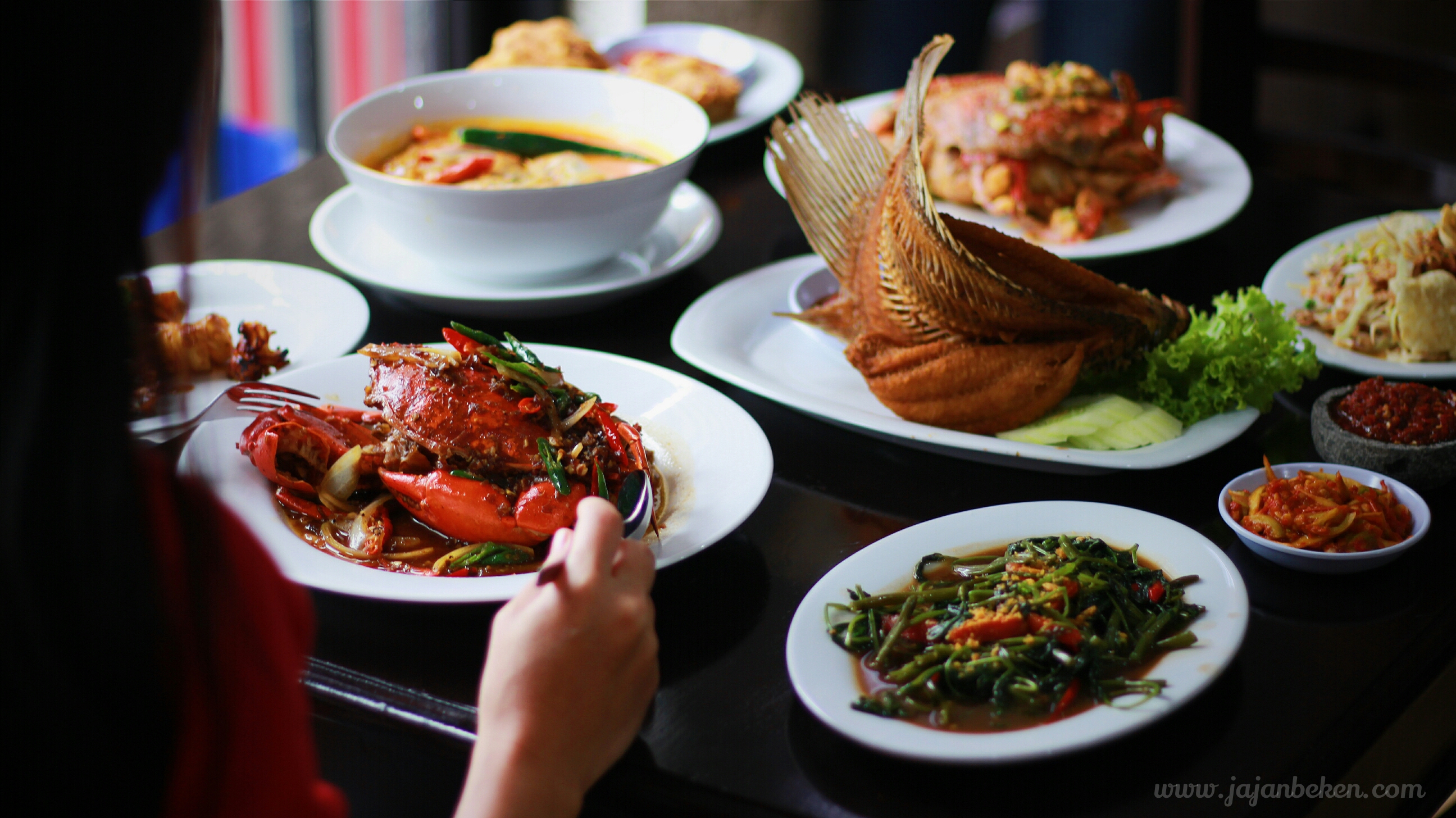 Now let's take a look into the menus that I have tried here.
Tahu Kipas
Waiting our order come to the table, this tahu kipas really enjoyable to eat. Complete with "sambel ulek" will surely lovable and more appetite.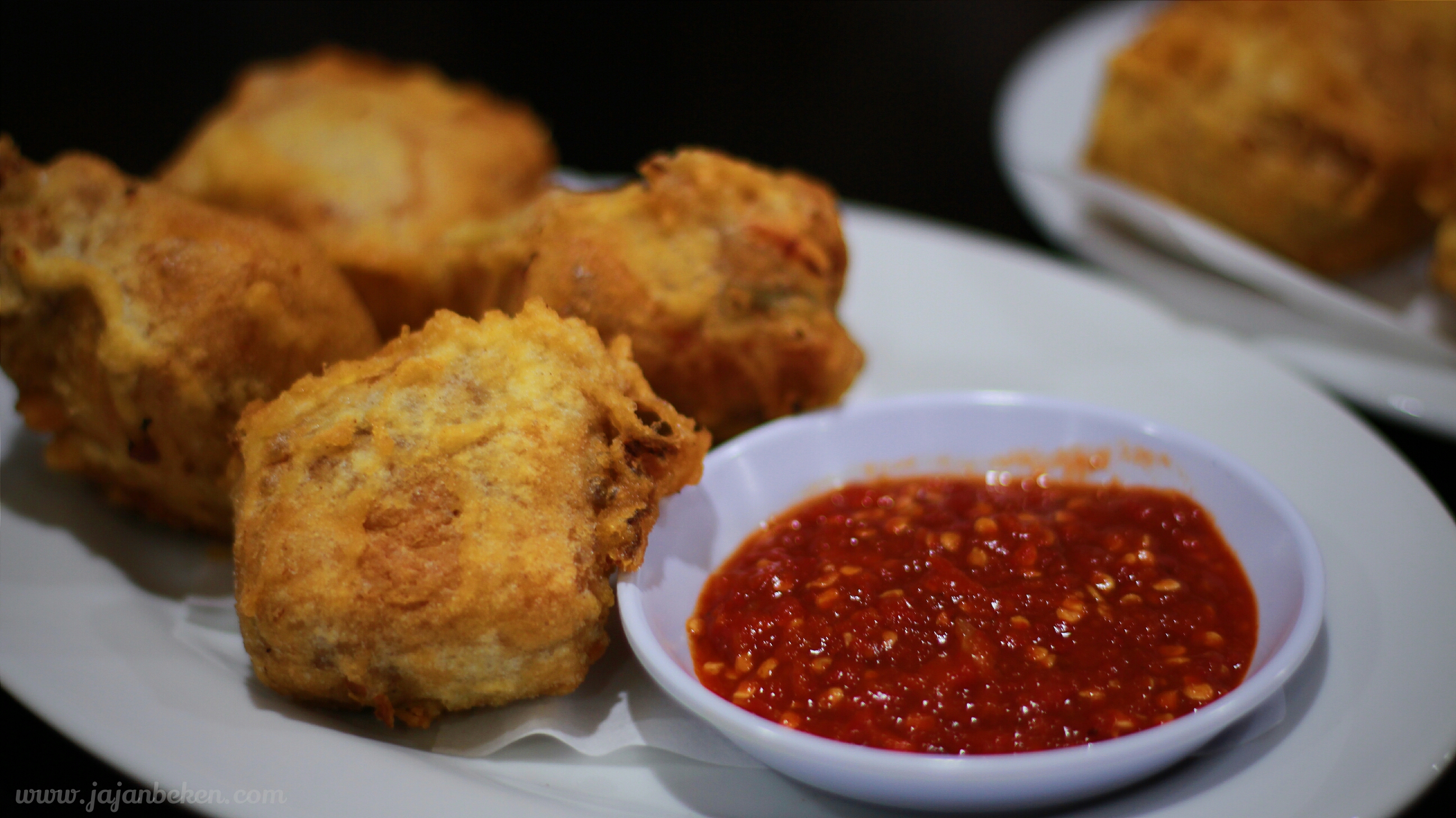 Kangkung Terasi (IDR 33K)
I love their kangkung, sweet-salty-umami become one in this plate. The water spinach (kangkung) cooked well and not too over cooked. I love the terasi (shrimp paste) seasoning, I recommended this dish to you.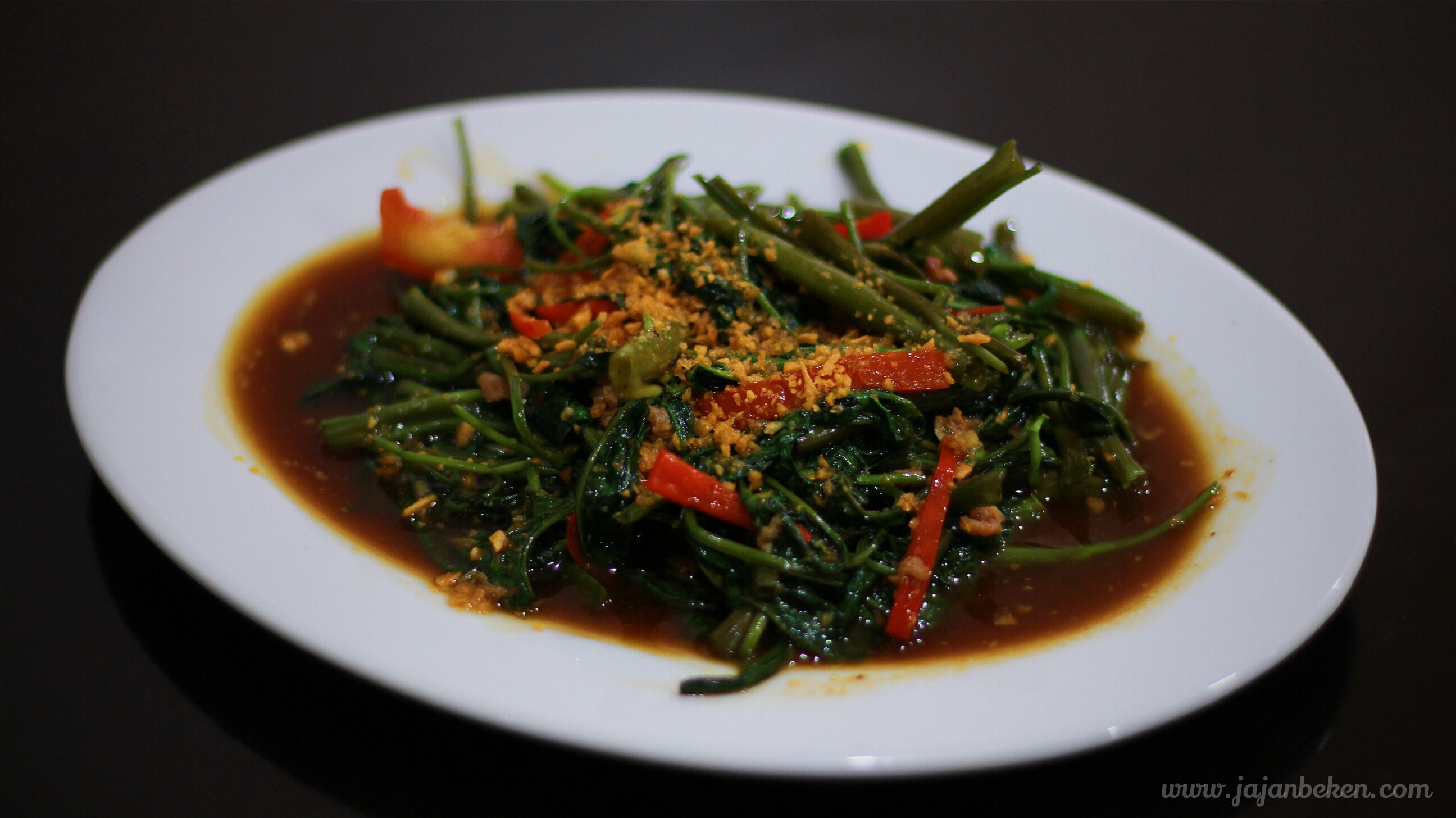 Gulai Kepala Ikan (IDR 145K)
Gulai Kepala Ikan (Fish Head Curry) made from snapper fish head. The curry not too spicy but still delicate and savory. The fish head was quite awake, I mean not easily to destroy but the seasoning well come through the fish and enjoyable.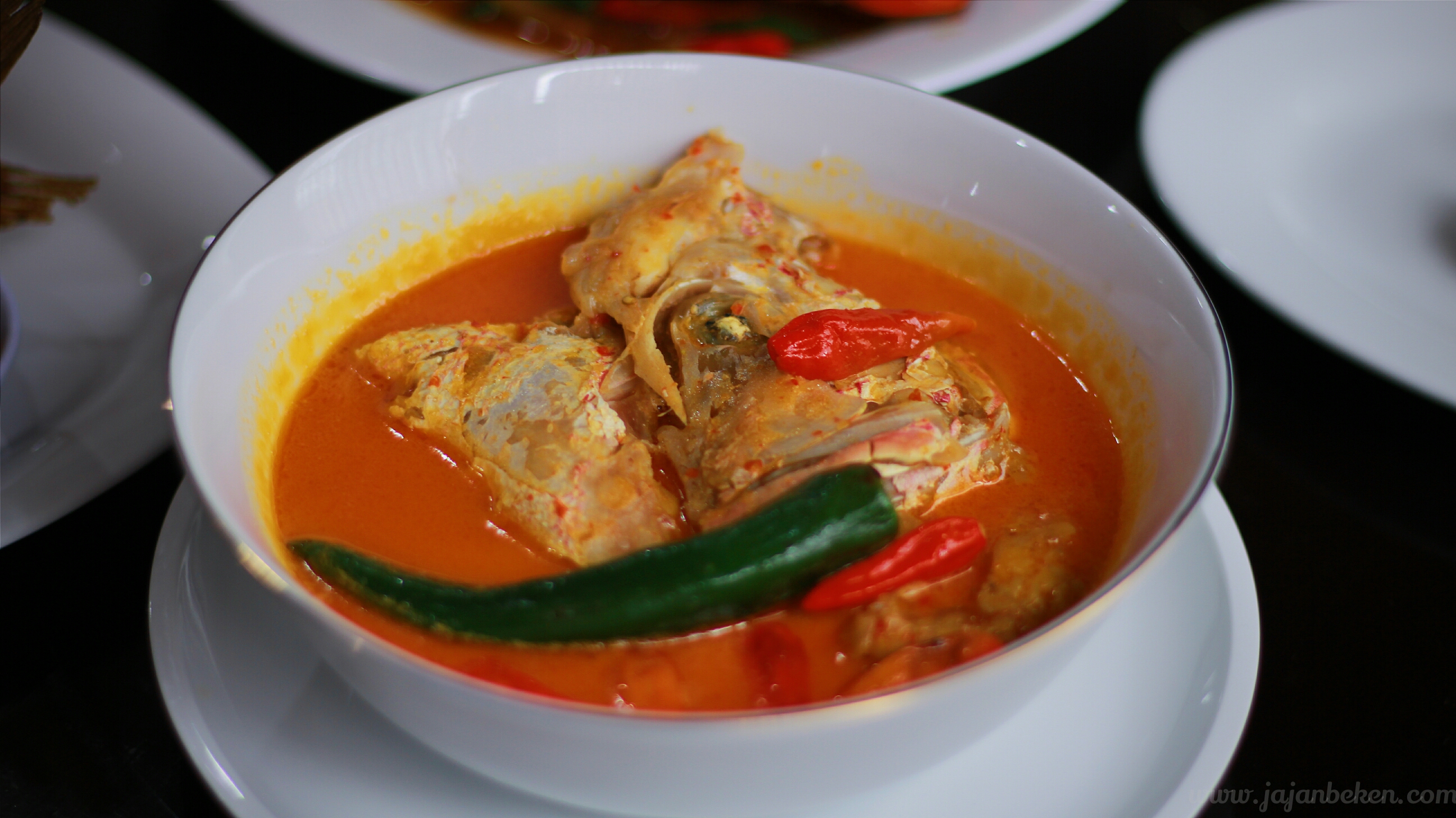 Kepiting Saus Padang (IDR 188K)
Kepiting saus padang was good enough. The seasoning not too spicy for me even though they are using many chili for condiment. I think this crab menu will gonna be awesome if the crab meat cooked more fresh. But Grand Kuring give all crab menu price with flat charge, so you don't need to confuse how much you should spend when you order.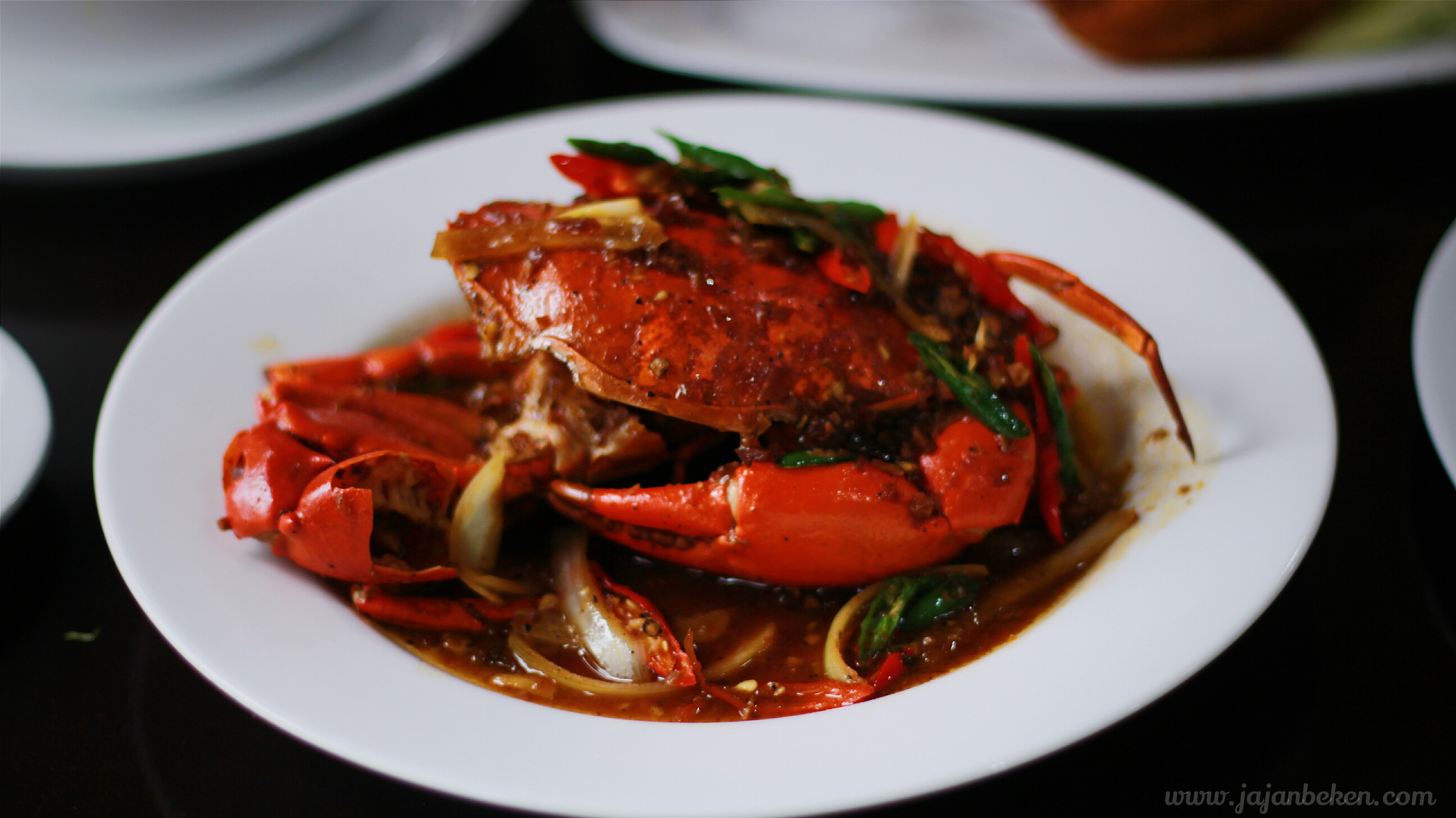 Kepiting Telur Asin (IDR 217K)
Kepiting saus telur asin (salted egg) was awesome, I am a big fans of salted egg seasoning and this crab menu was one of them. But same like kepiting saus padang the crab cooking method should be improved, because the freshness meat texture was clearly detected.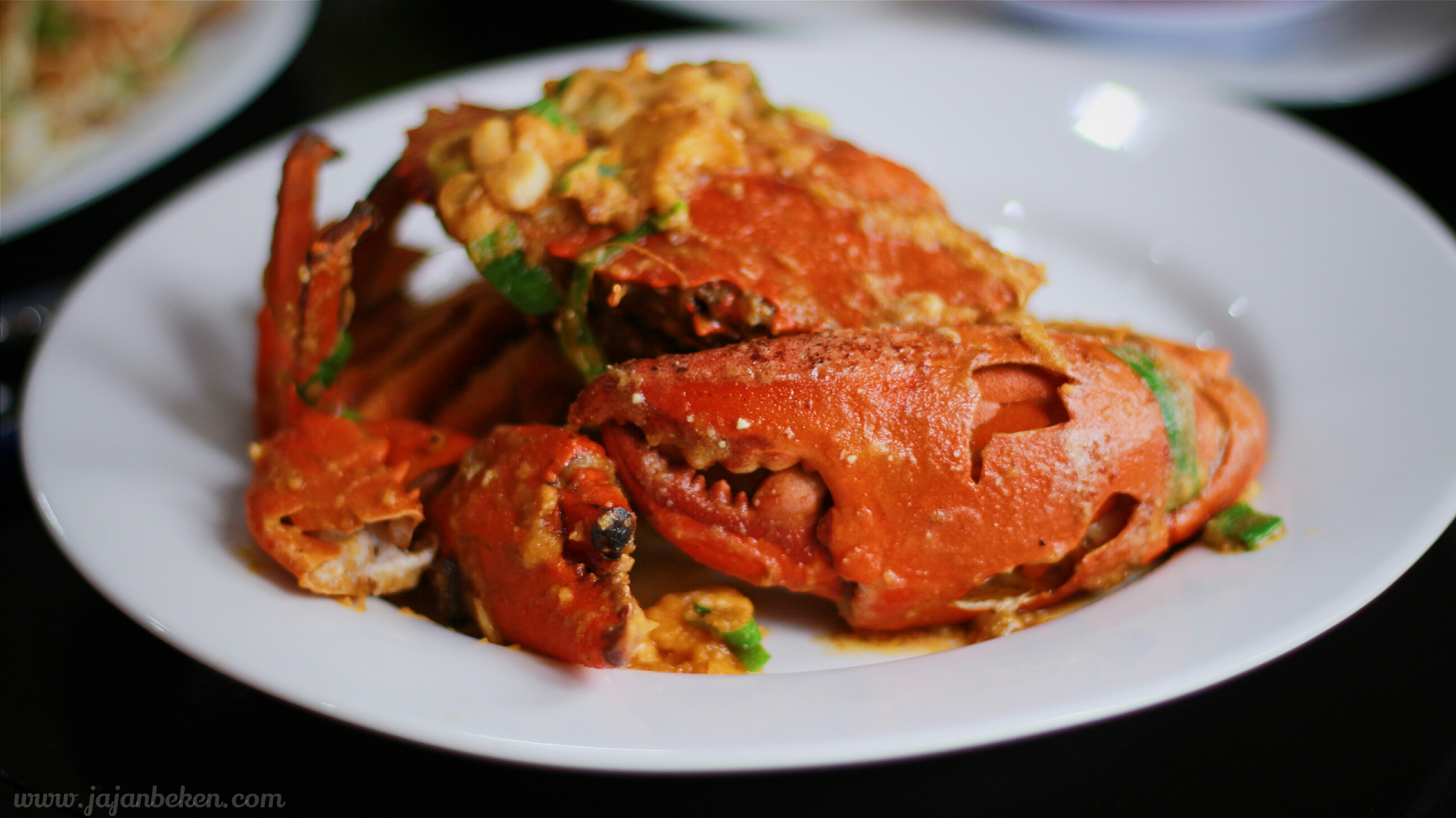 When I cracked the claw using crab pliers, I have found the meat was shrink even the claw was quite big. Don't know what happen so I turn to crack to another part.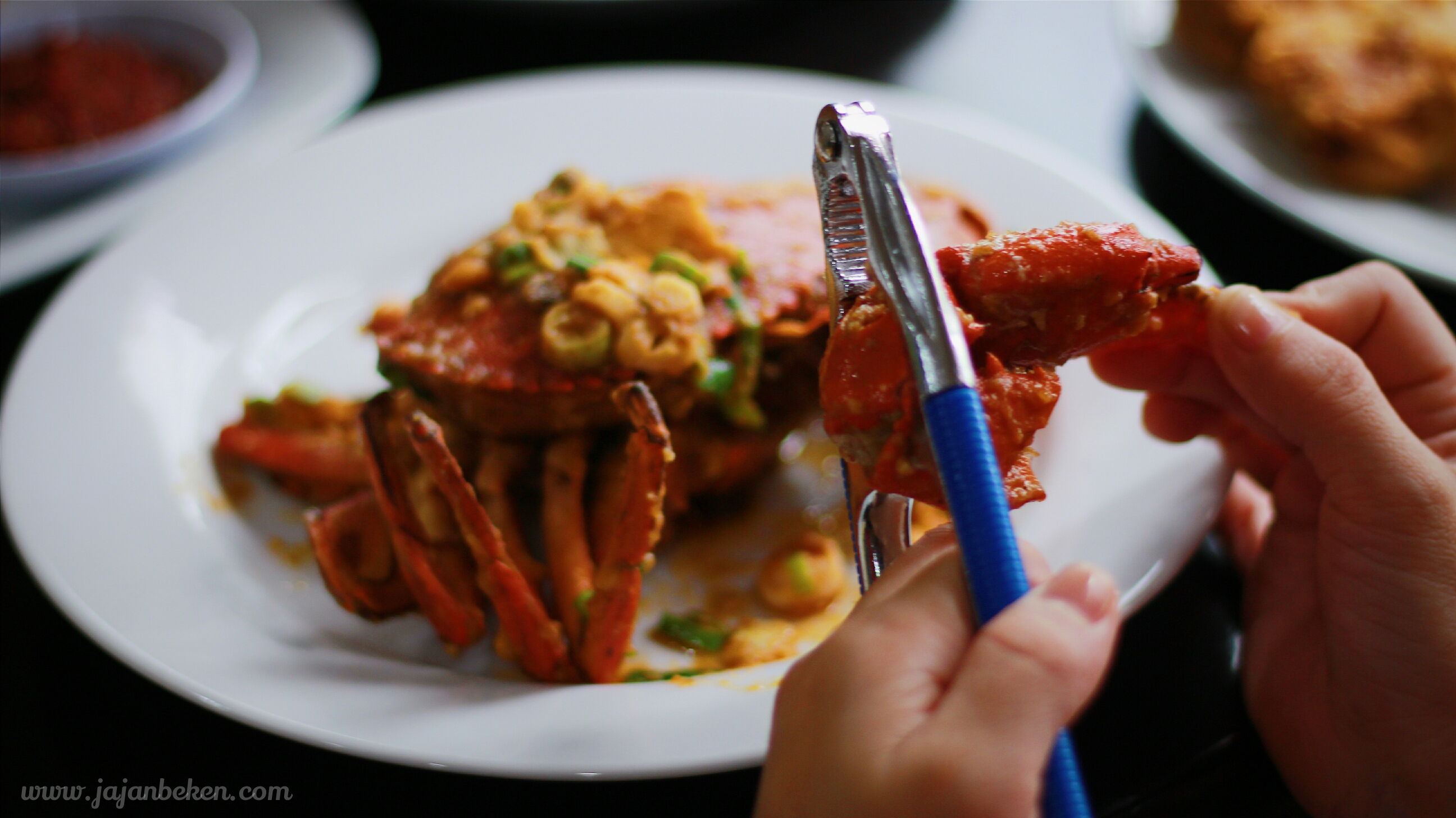 Pancet Telur Asin (IDR 88K)
This is the most wanted menu on that day. I have got two time order for this pancet telur asin. The seasoning come through the shrimp so well. Not spicy type so this menu would be loved for kids also and I recommended this menu at Grand Kuring Seafood Restaurant.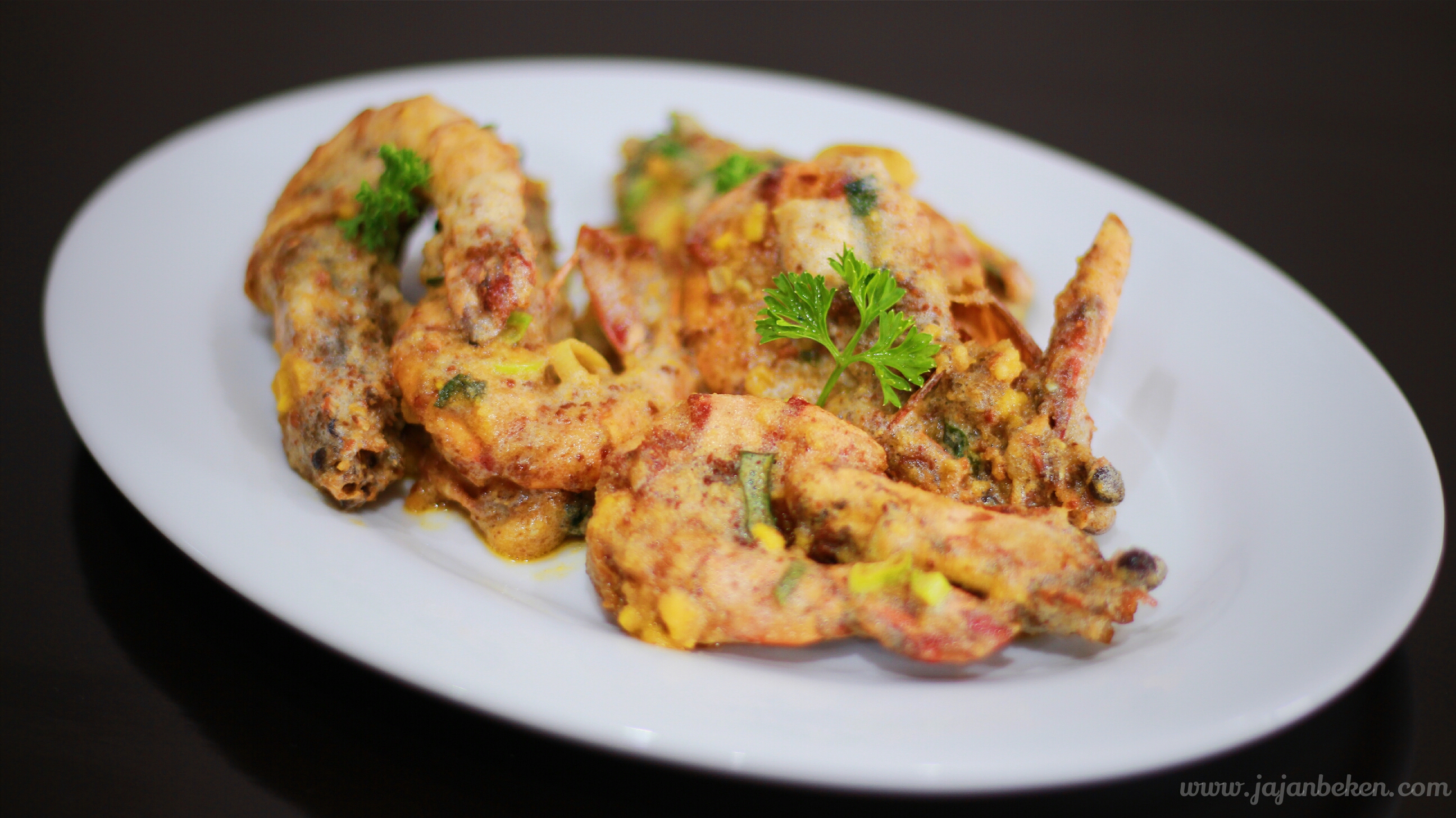 Pancet Saus Padang (IDR 79K)
Udang pancet saus padang was delicate and enjoyable. The texture not too hard but the sauce mix well with the shrimp.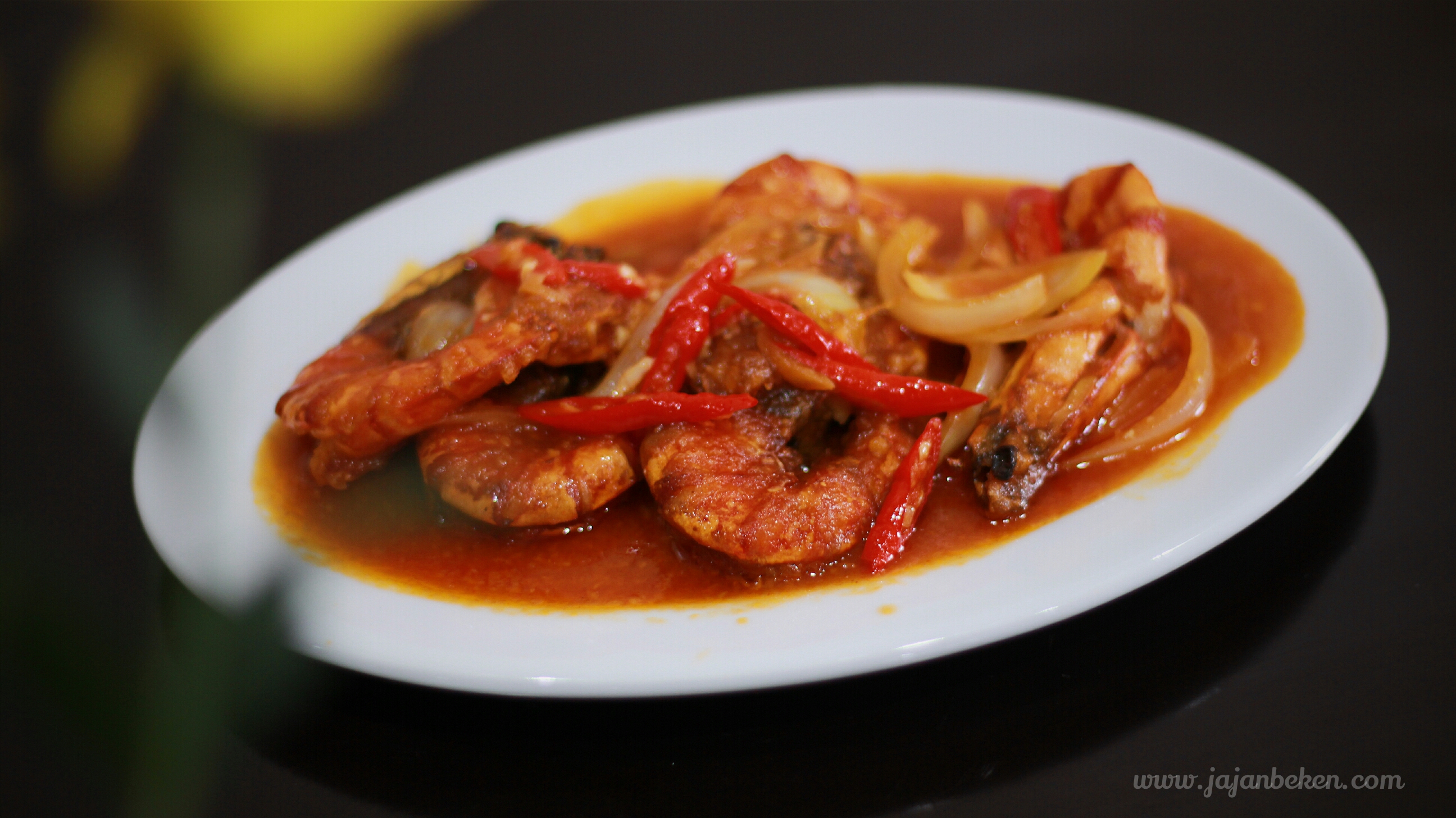 Gurame Bakar (IDR 72K)
The fish was quite big enough, the seasoning covered well. Not spicy type but not too sweet, the fish was tender, kids must be love it too so your all family can enjoy this menu.
Cumi Bakar (IDR 61K)
The cumi bakar was not my favorite one, both the freshness and the seasoning must be improved, they must reduce sourness in the sauce and keep the sweetness and spiciness level. But the presentation was adorable and appetite.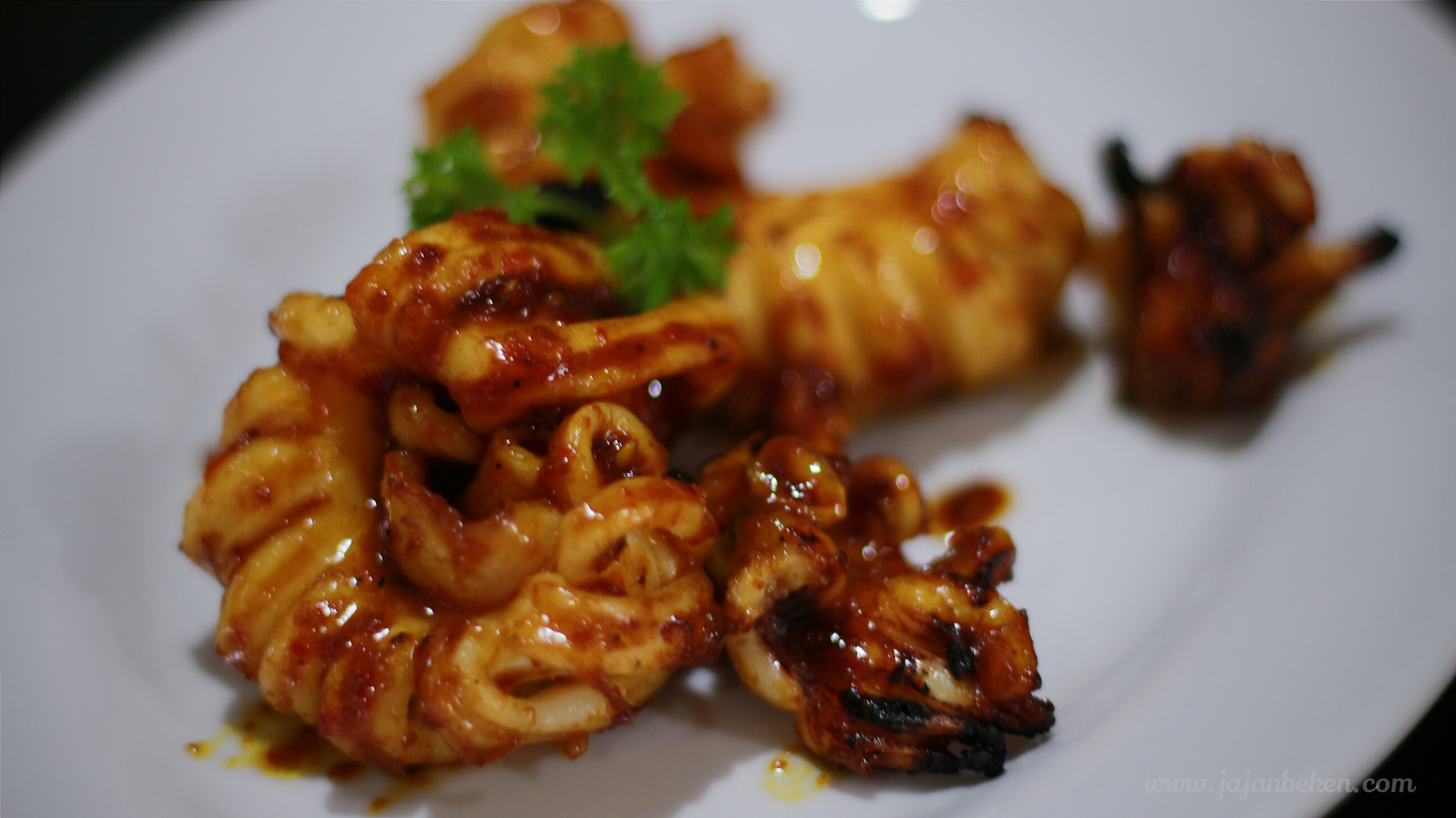 Kerang Tahu Tauco (IDR 38K)
The tauco sauce was good, savory and not spicy type even though there is a lot of chili slices in the dish. I mean this will suitable for you who doesn't like spicy, it was still friendly enough. This kerang tahu tauco has a big portion so it will be enjoyable when we get sharing with family.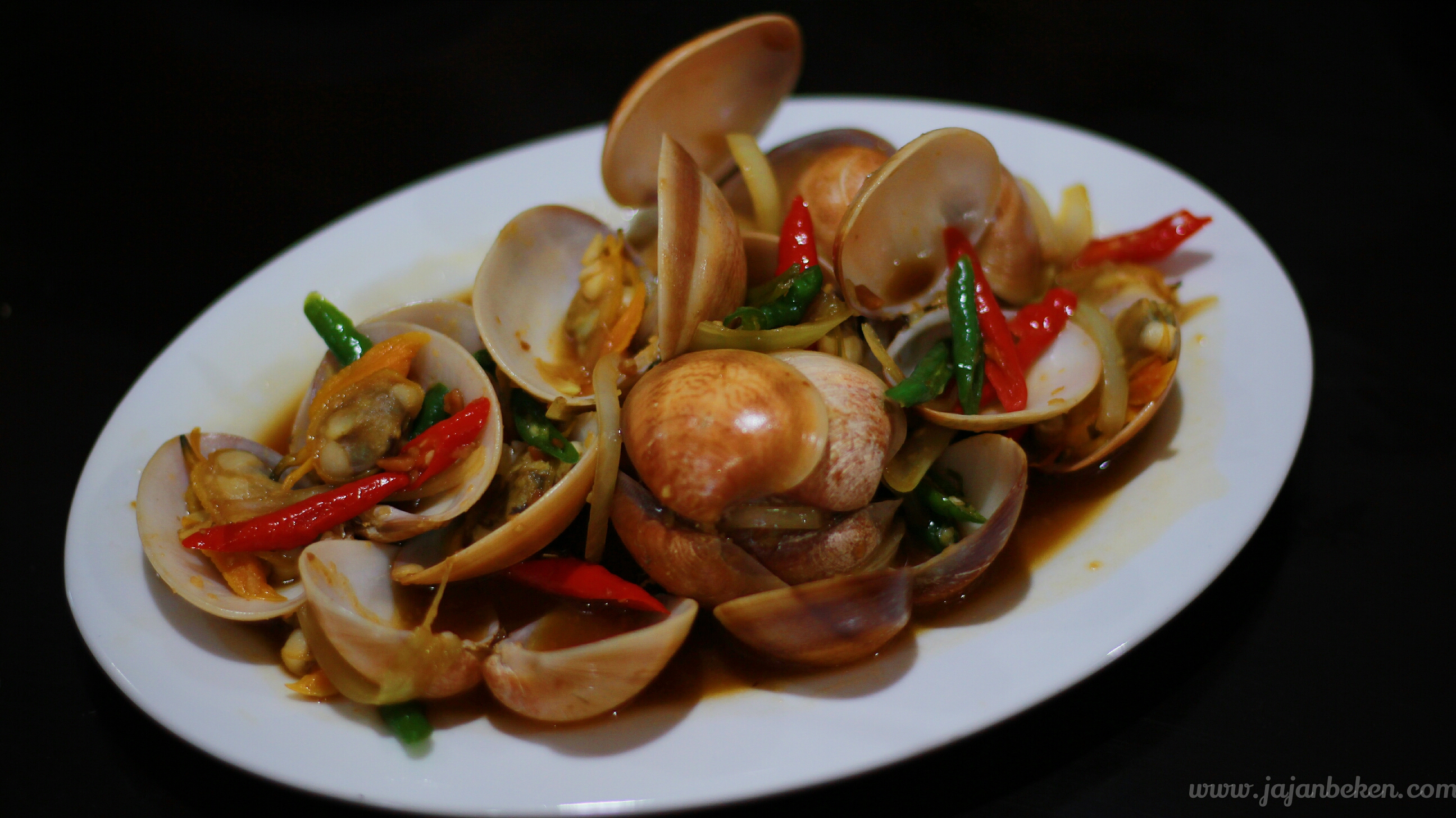 Simply word this restaurant has a complete menu not only from seafood but there are some vegetable dish, chicken and desserts. Herewith another menu at grand Kuring Seafood Restaurant Jakarta.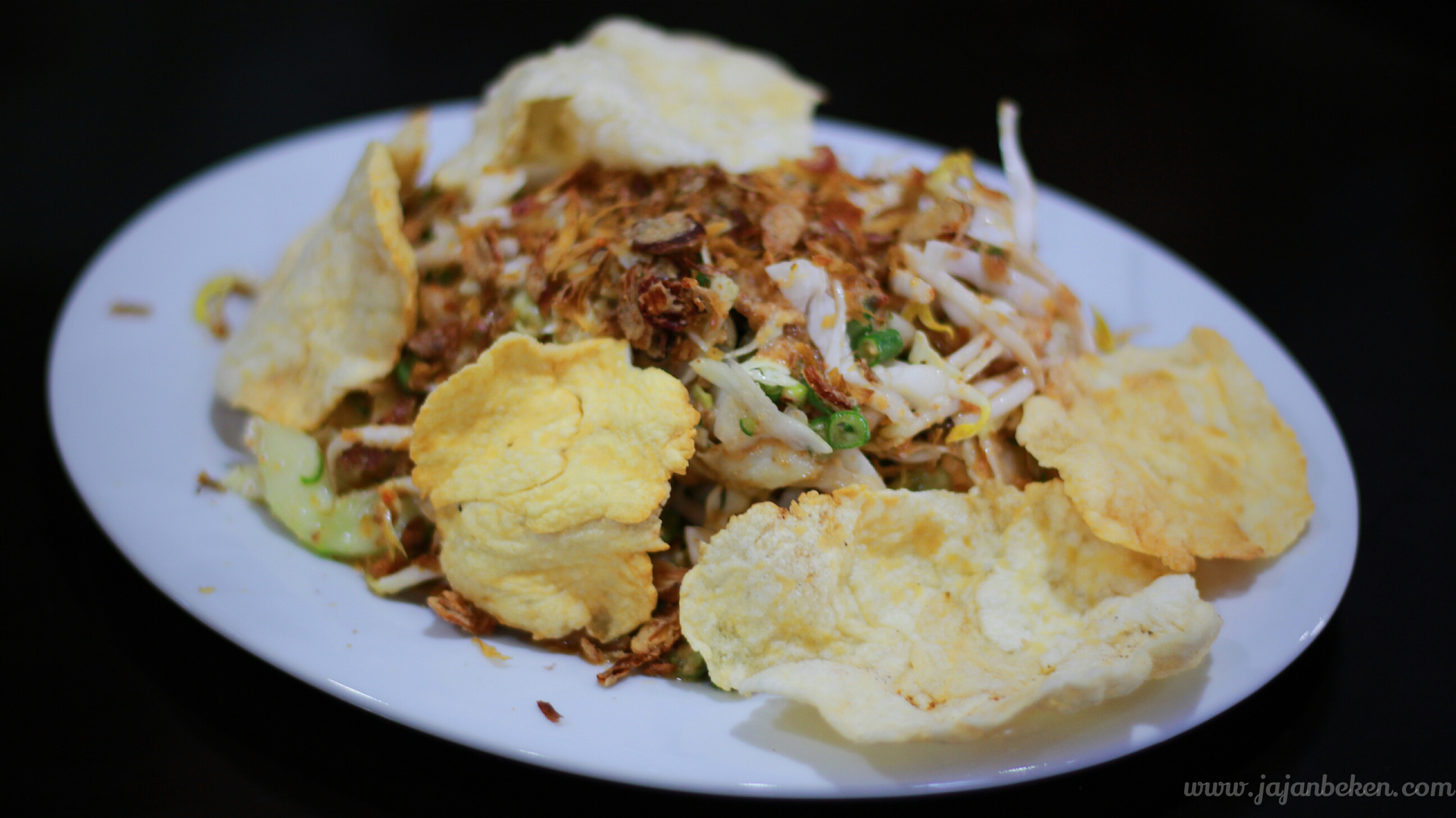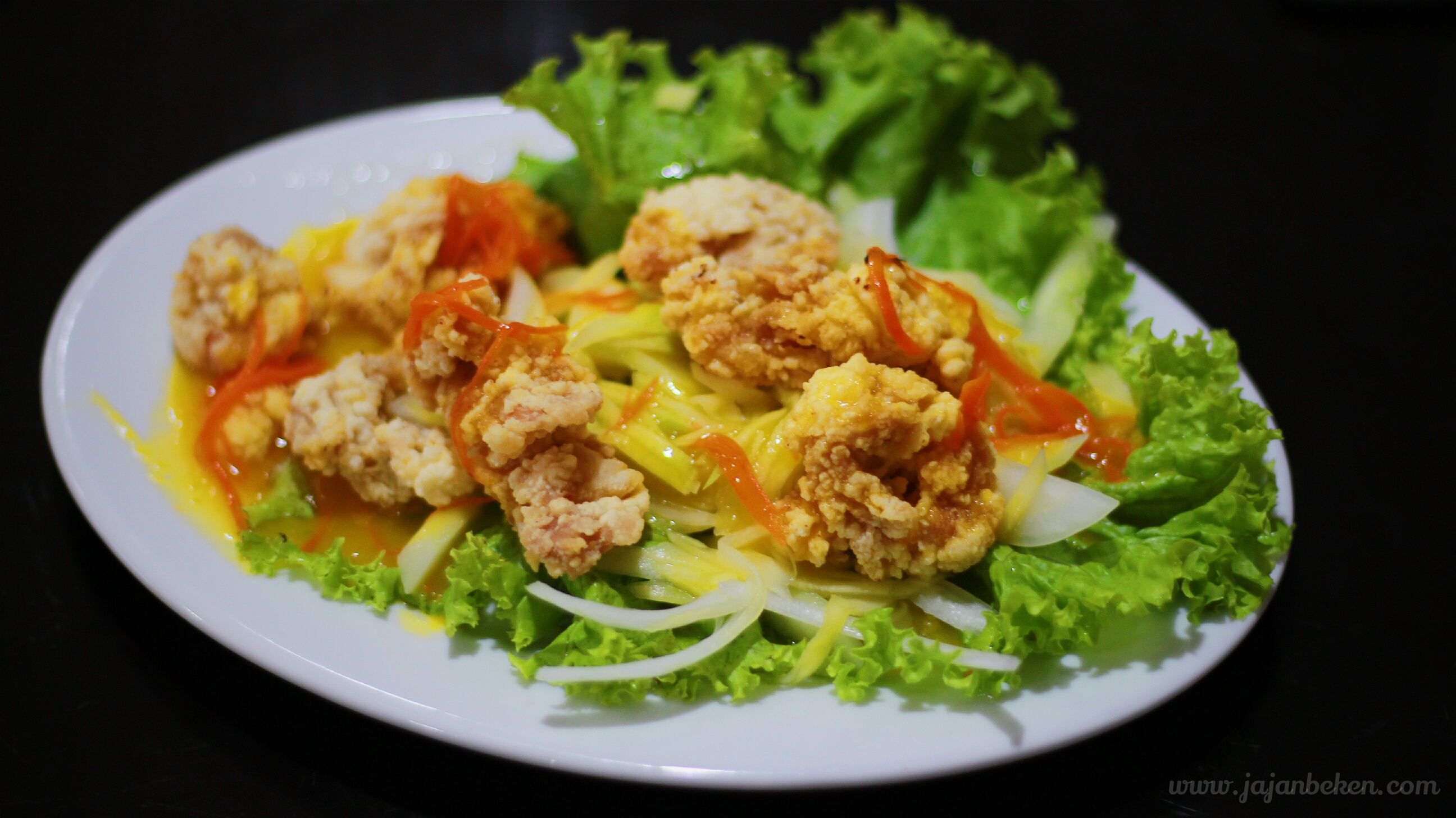 So, that was my culinary story at Grand Kuring Seafood Restaurant. Conclusion for this review is there are some menu that need improvement like I said in above, but I tell you that they have the best Kangkung Terasi and Udang Pancet Telur Asin that can not resists. Beside from menus point, Grand Kuring Seafood Restaurant is easy to find because it's located right to the road and have a lot of parking area so you and family will easy to get here.
Thank you for stopping by in this article, stay connected with Jajanbeken by subscribing us for another updates culinary journey. I apologize if there any errors in our writing, stay hungry, stay curious with us Jajanbeken. See you!
RATING
Ambience : Good
Taste : Good
Service : Good
FACILITIES
Plug : Yes
Dine in : Yes
Outdoor : No
Parking : Yes
Sanitary Room : Yes
CONTACT
Address : Jalan Pesanggrahan No. 54D-E, Kembangan Selatan, Kembangan, Jakarta Barat, DKI Jakarta 11610, Indonesia
Phone: +62 21 22584579
Instagram : @grandkuring
Facebook : grand Kuring Restaurant

INFORMATION
Open hour :10 AM – 11 PM
Price : Rp250.000 for two people (approx.)