Ristorante da Valentino Jakarta is an Italian restaurant managed by Chef Valentino. Started in July 2005 and located in a residential area along Rifle Range Road Singapore. The Restaurant relocated to its current location, The Grandstand, in July 2012. In Jakarta Ristorante Da Valentino operating since 2015 and located at 11st floor of MD Place at the same building with AB Steak Jakarta. Valentino restaurant Jakarta has two areas lounge and dining area which has several private rooms.
Last week I had the opportunity to come and try some new menu at Valentino restaurant Jakarta. I came with my friend and had planned in advance of our arrival. We arrived at Valentino restaurant Jakarta during lunch hour. I suggest when you come to this restaurant better make reservations in advance especially for lunch or dinner hours.
Previosly which makes me want to come to Valentino restaurant Jakarta is the ambience of this restaurant. They have interior concept very luxurious, classy and romantic. But besides ambience, this restaurant carrying the concept of fine dining, Ristorante da Valentino presents authentic Italian dishes.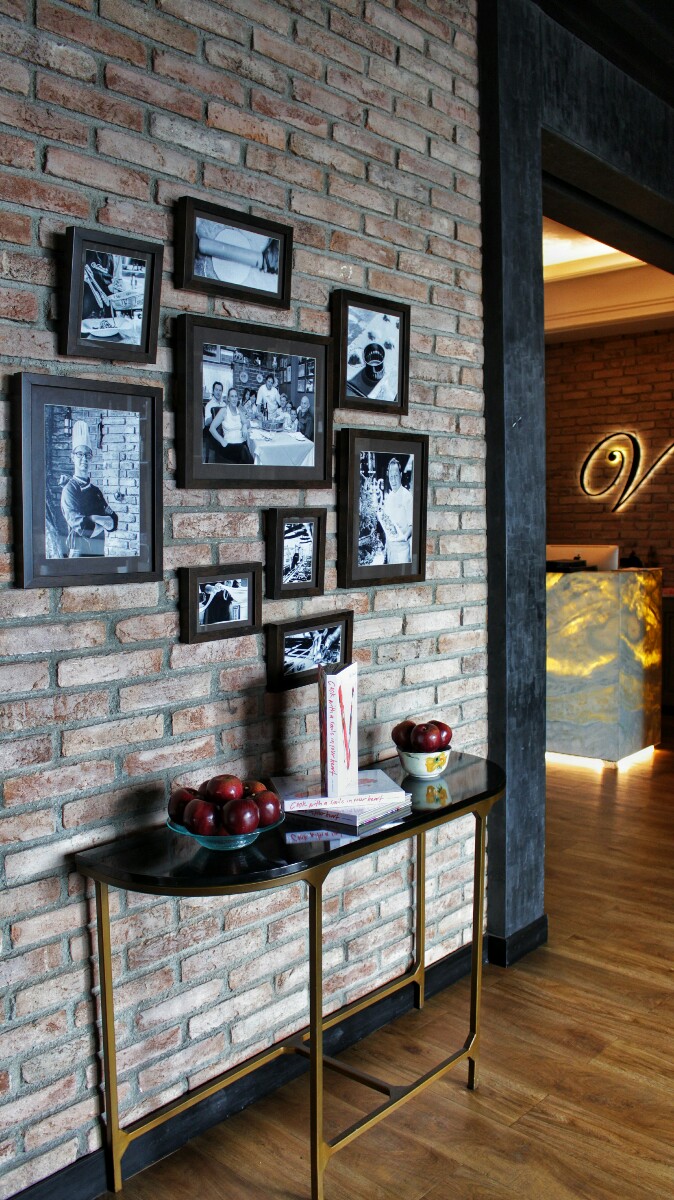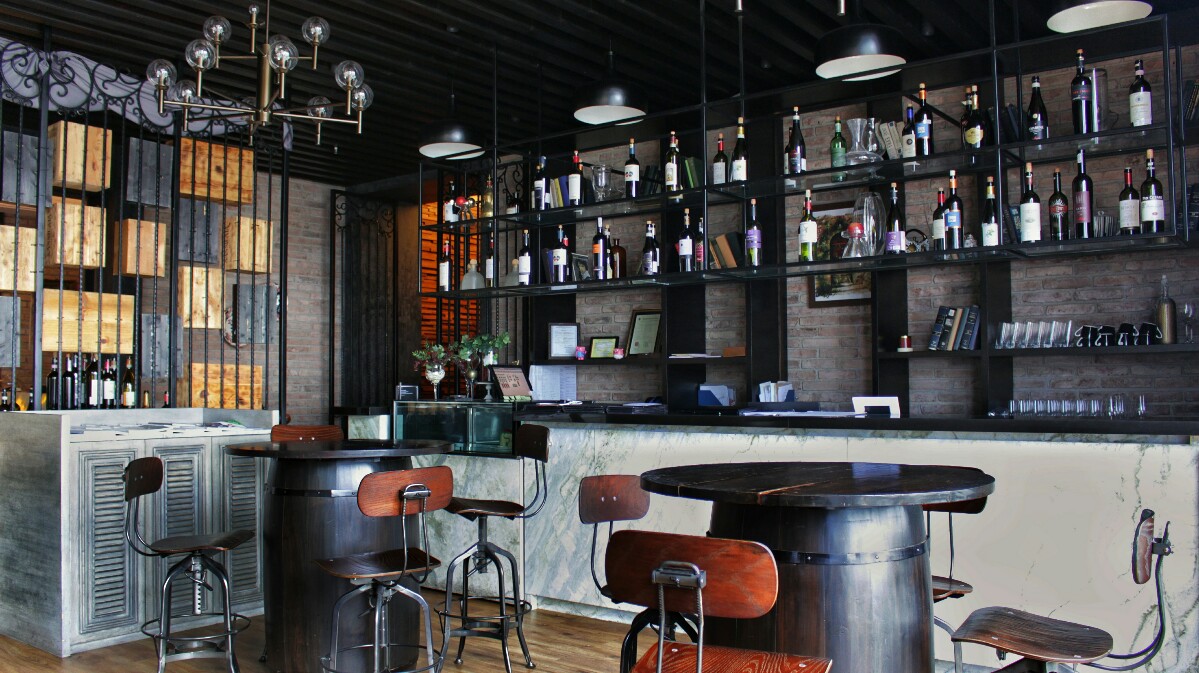 Private Room Ristorante da Valentino Jakarta
If you want to hold an event with colleagues or family Ristorante da Valentino has a private room, which is very classy and beautiful. When entering into this room my eyes are fixed directly to the chandeliers. Very comfortable, they decorate this room is like a palace very warm. Red bench that shows the impression of elegance, and ornaments that decorate this room like you feel at home. Cutlery was prepared beautifully on the table.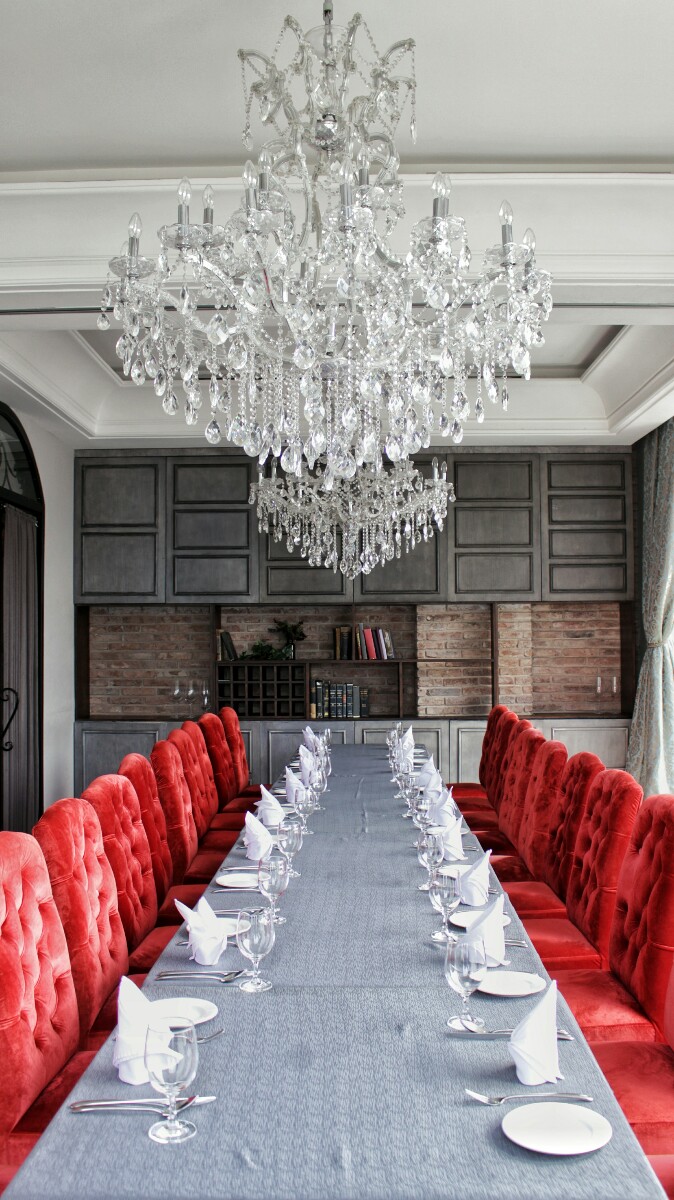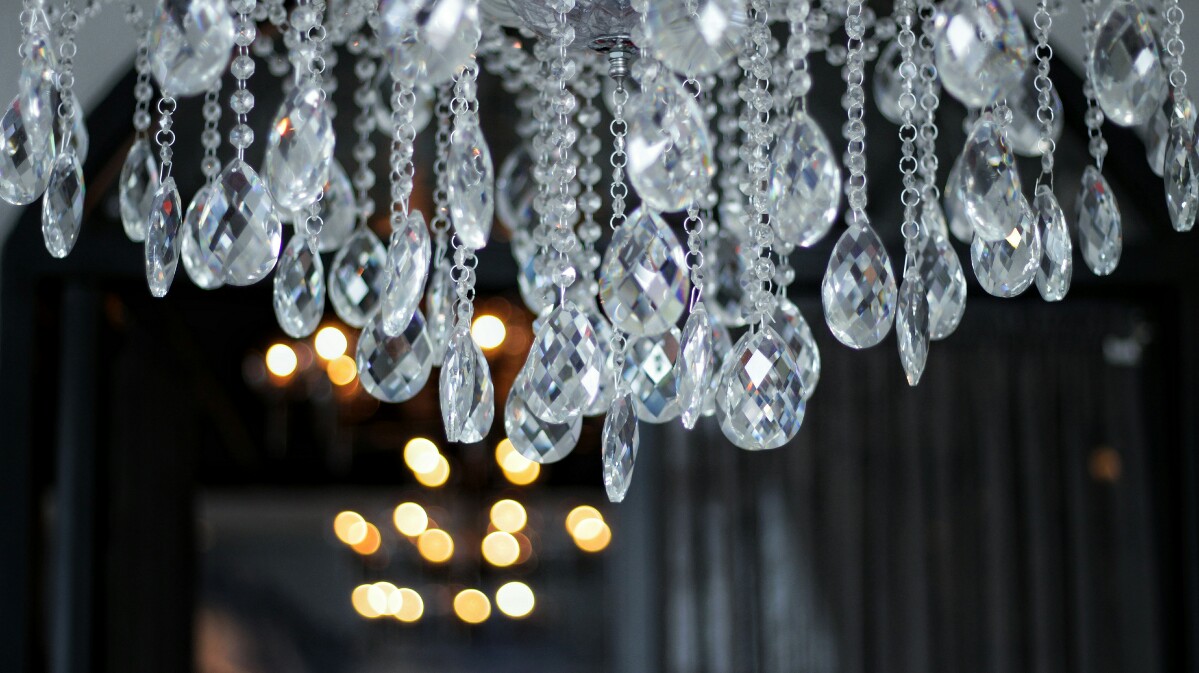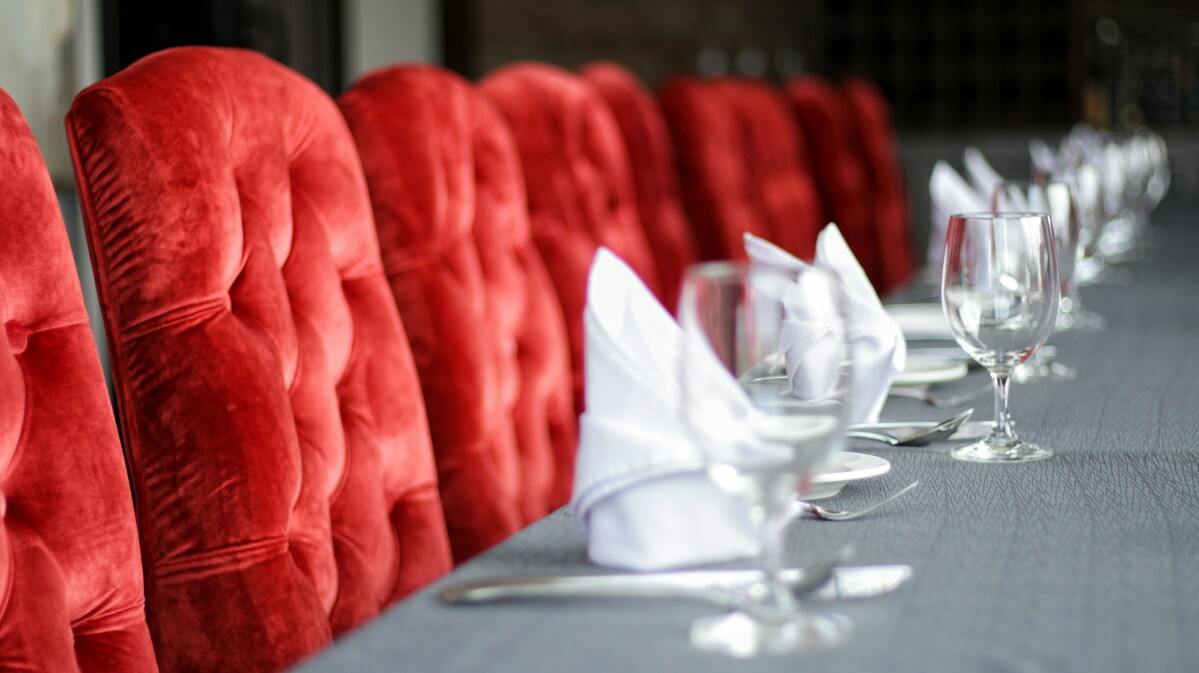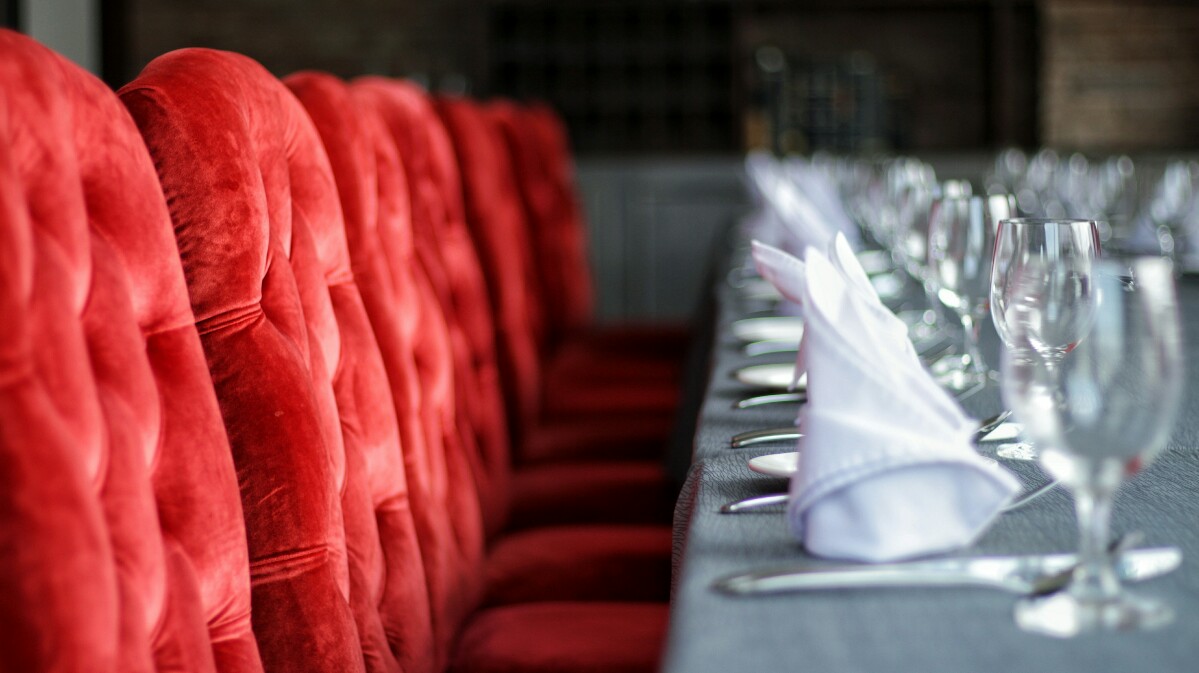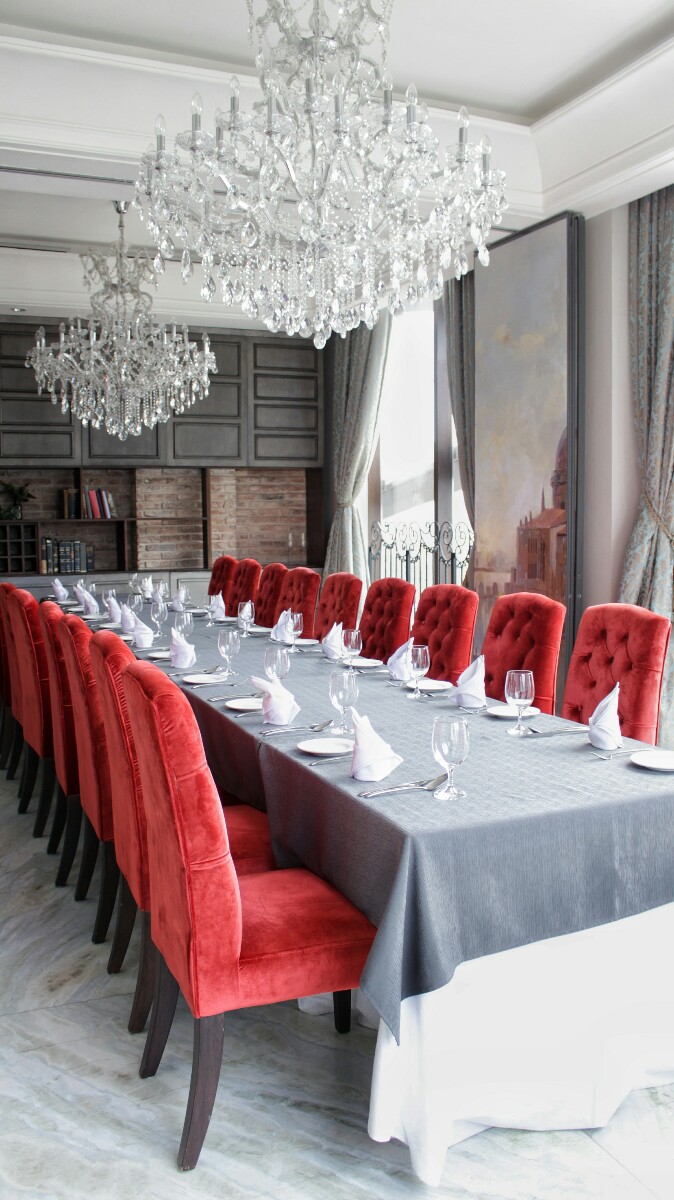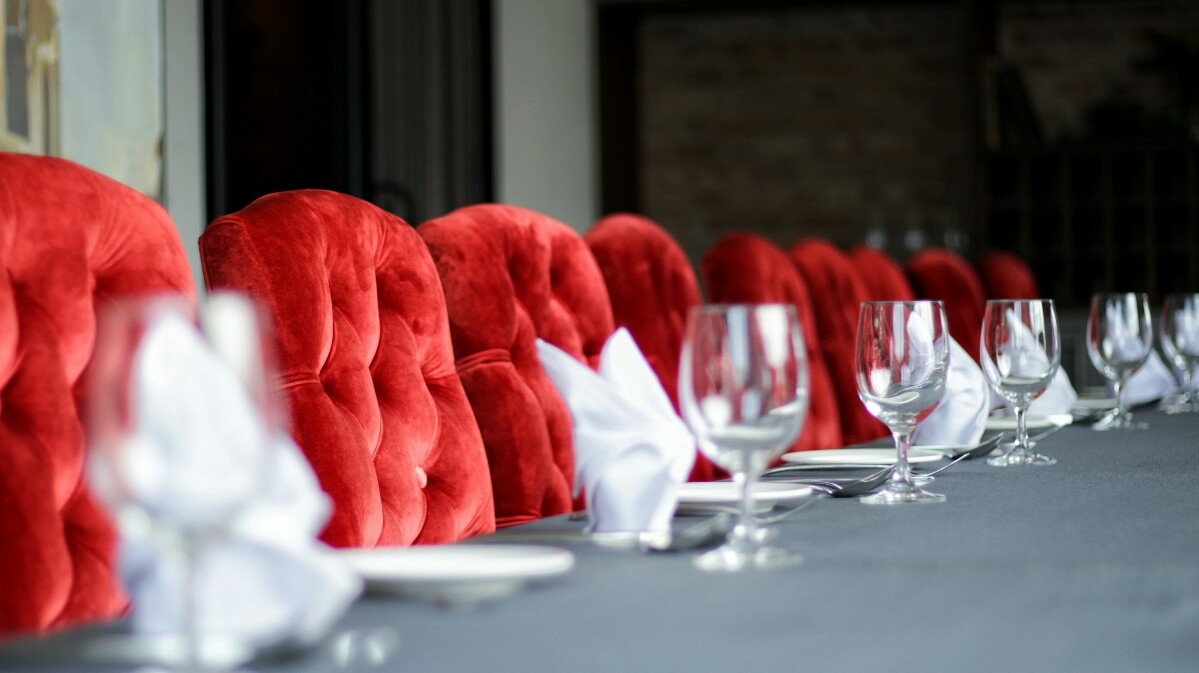 Jakarta View from Valentino Restaurant MD Building
Because this restaurant is on the highest floor, so Ristorante da Valentino restaurant Jakarta has a very beautiful view. If you see the window you will see the skyscrapers and the blue sky. I think with a view like this will add a romantic impression when you are date with loved ones in this restaurant.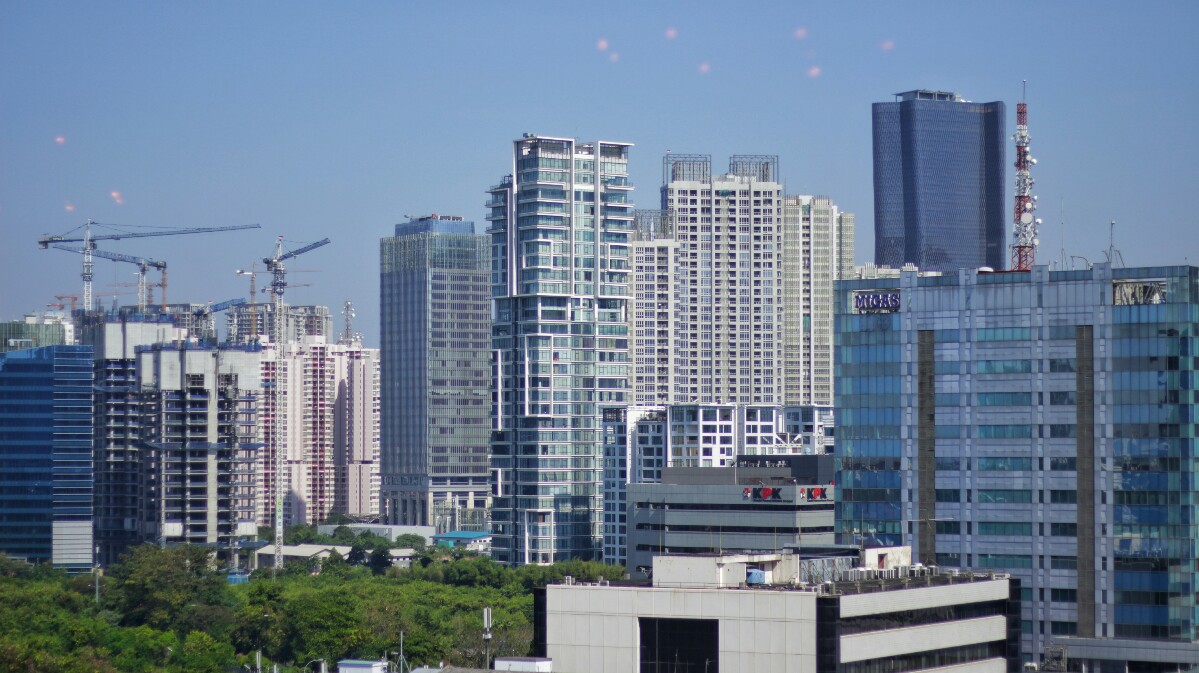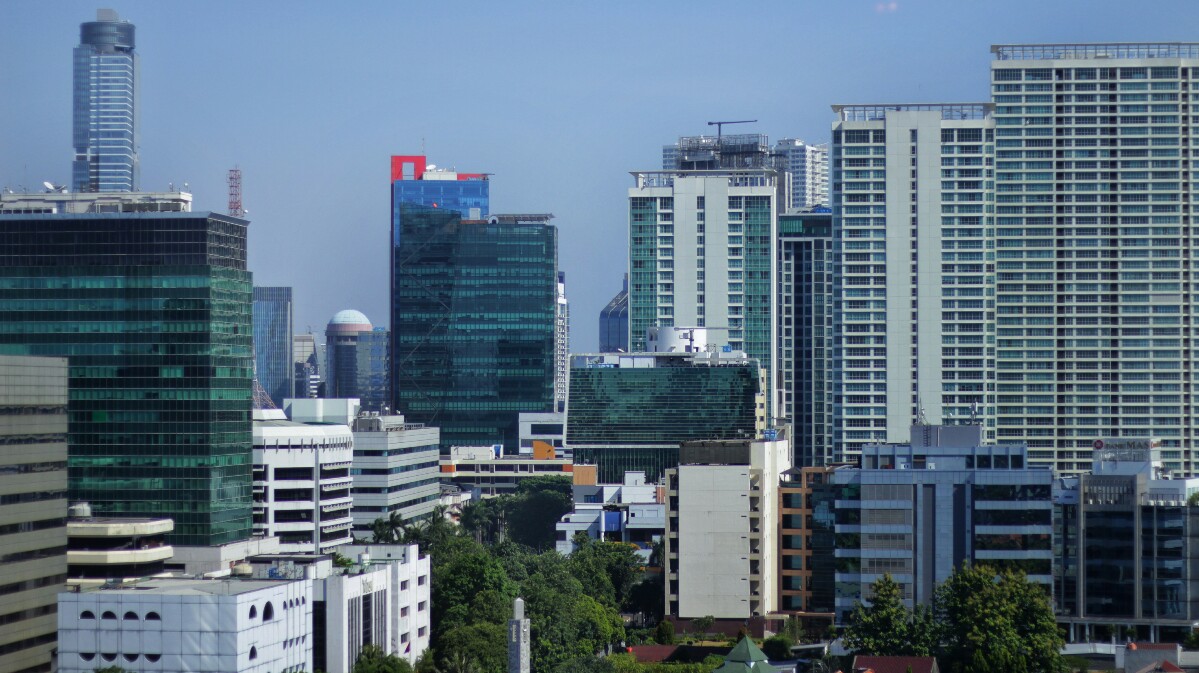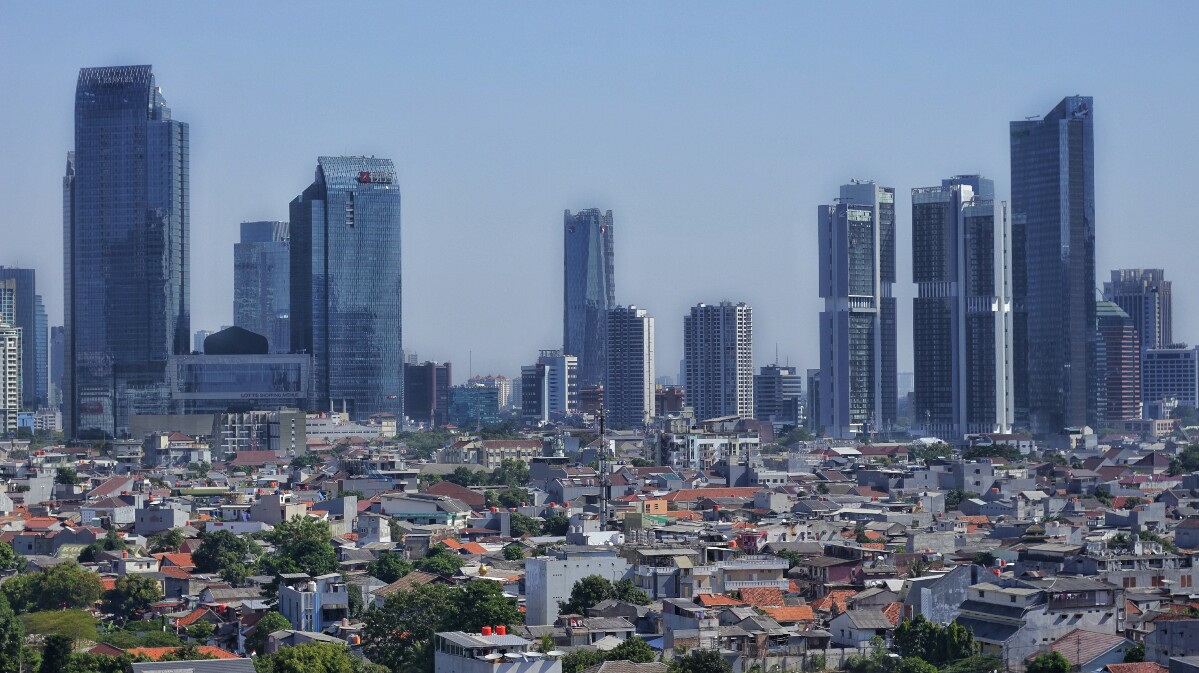 The Lounge at Ristorante da Valentino Jakarta
If you want to relax while chatting with friends Ristorante da Valentino restaurant Jakarta has a lounge which is very luxurious and comfortable. Here seat capacity varies greatly from for couple to family. This room is dominated with a touch of black color with yellow lights make you feel like home.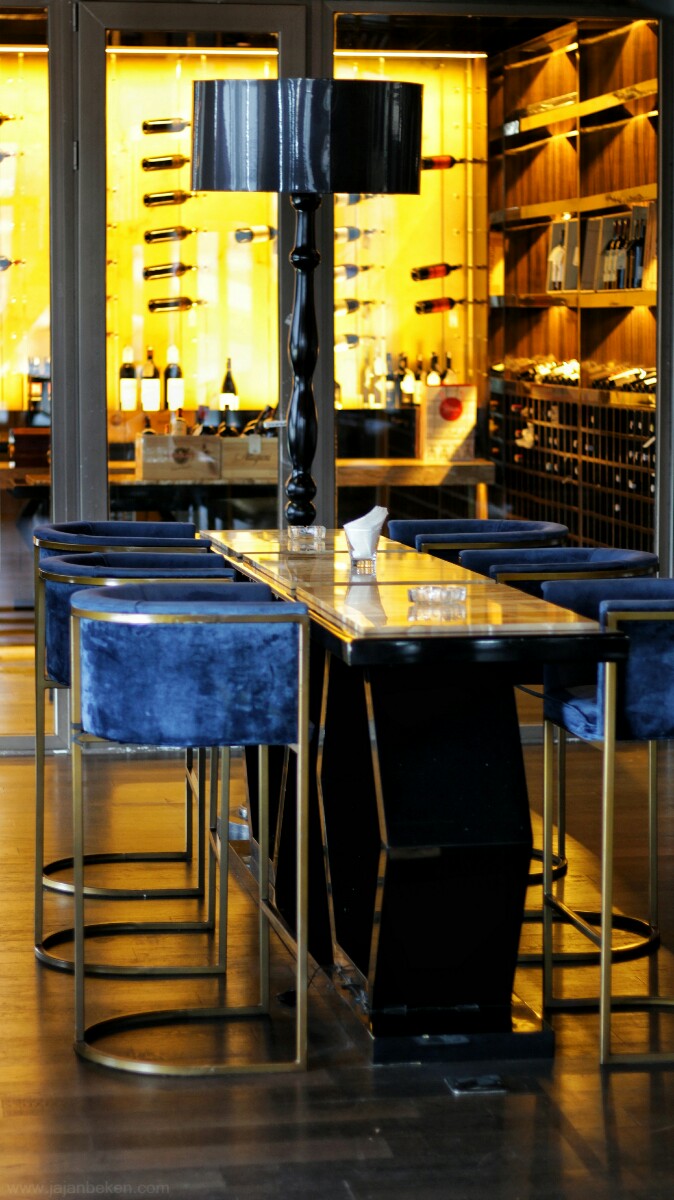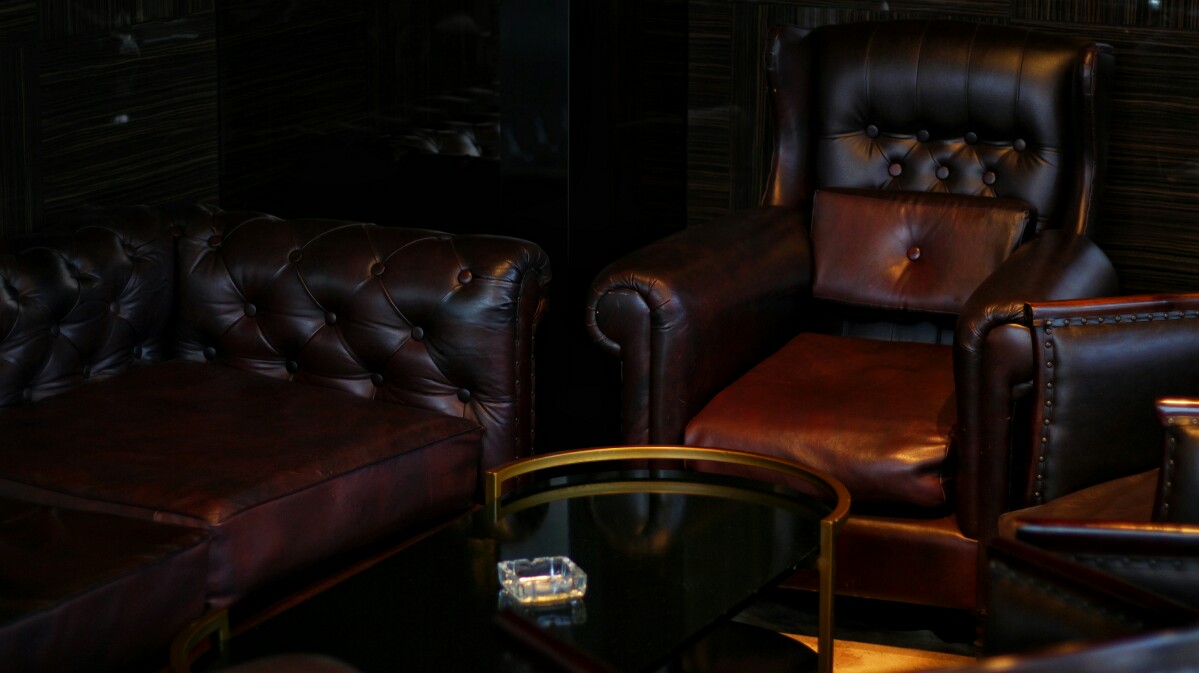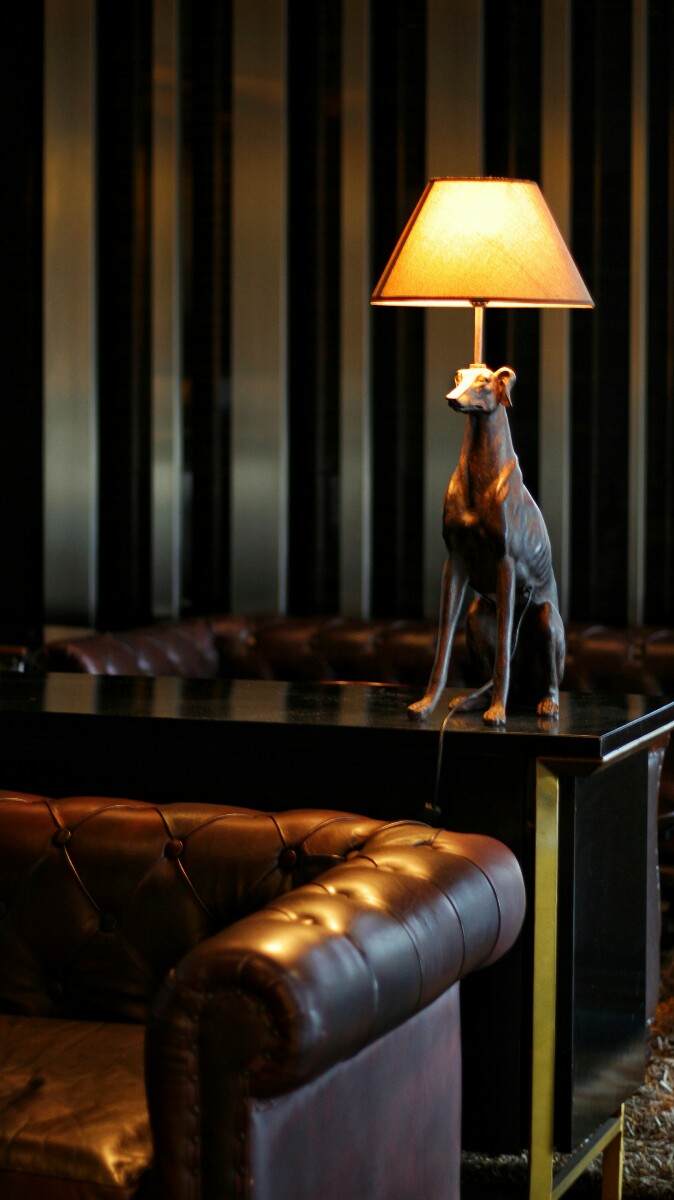 Dining Room Valentino Jakarta
Dining room at Ristorante da Valentino resturant Jakarta very luxurious and classy. I think every corner of this room is very impressive. To the dining table actually not different from in private room like cutlery and chairs. I see there are paintings painted on the wall and on the wall there are many ornaments that make this dining room more beautiful. I bet if you come here for the first time you will be amazed at the ambience and view offered by Ristorante da Valentino restaurant Jakara.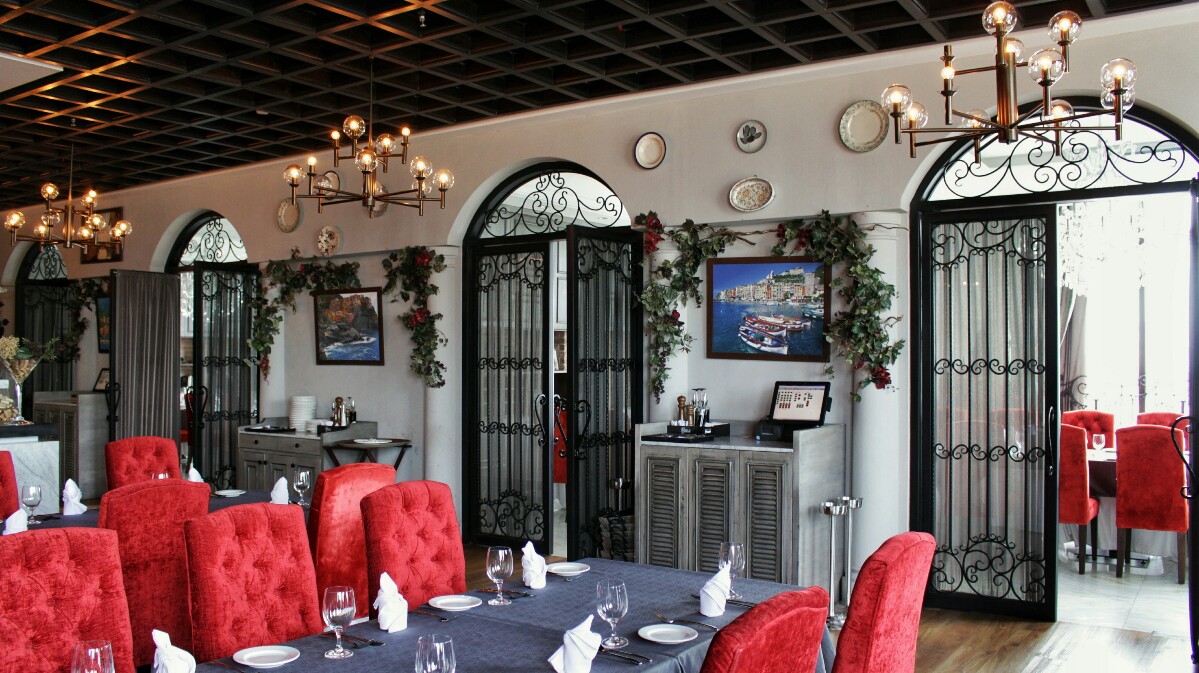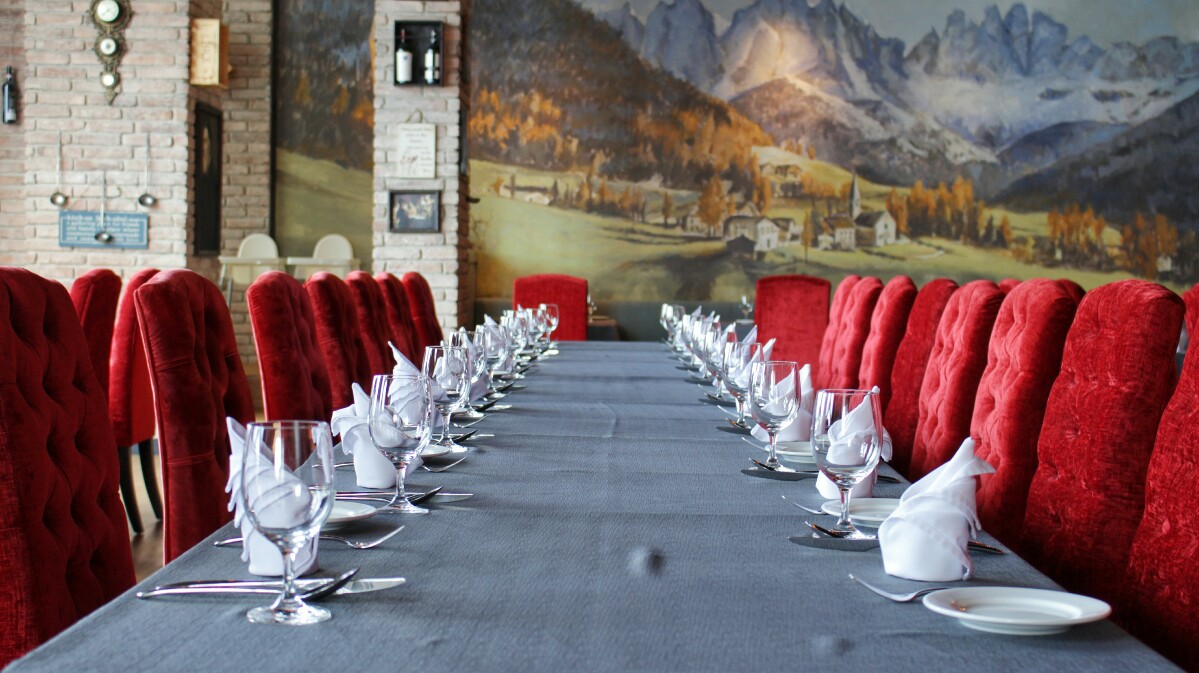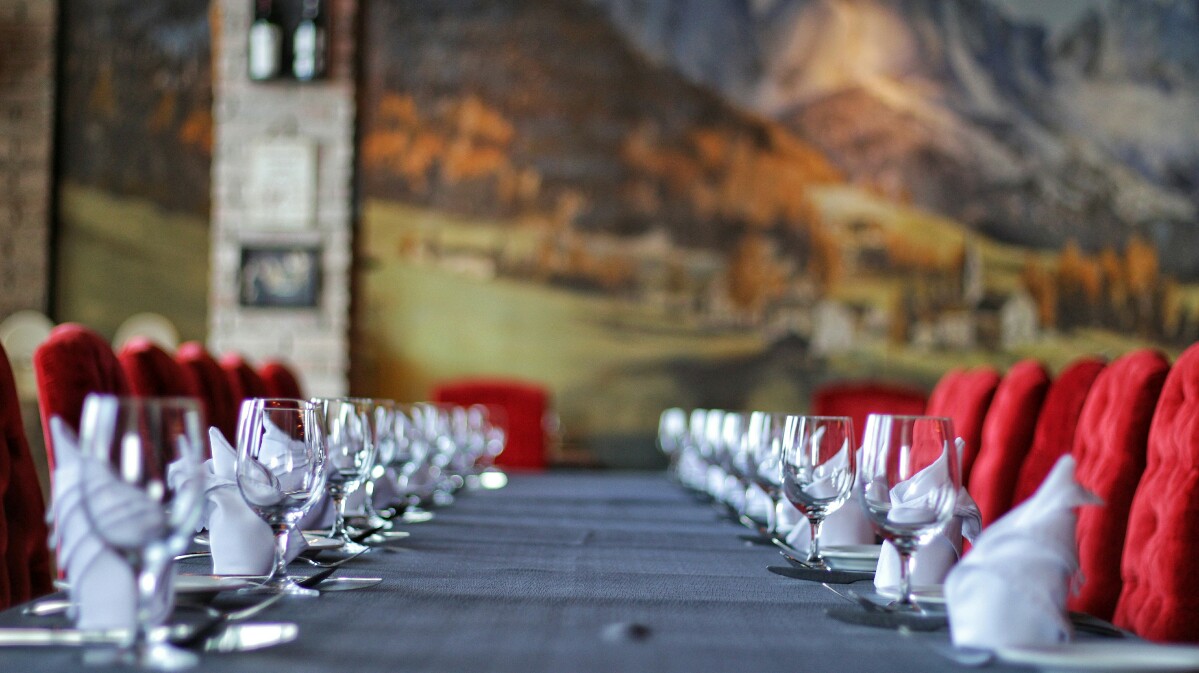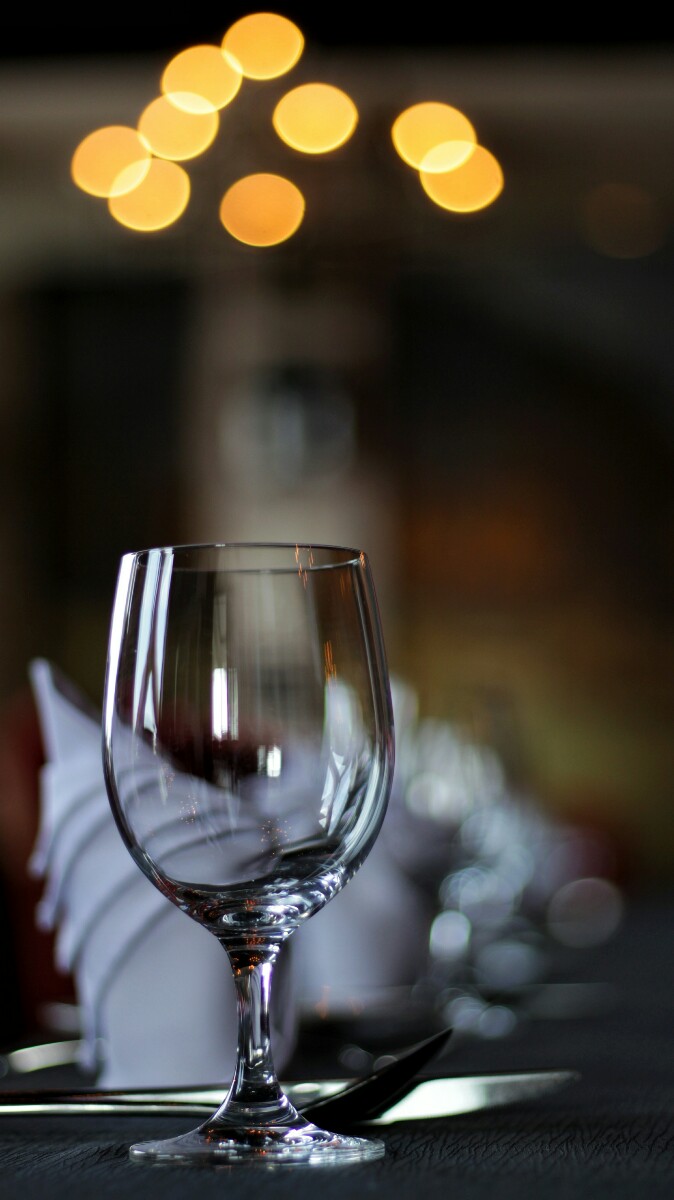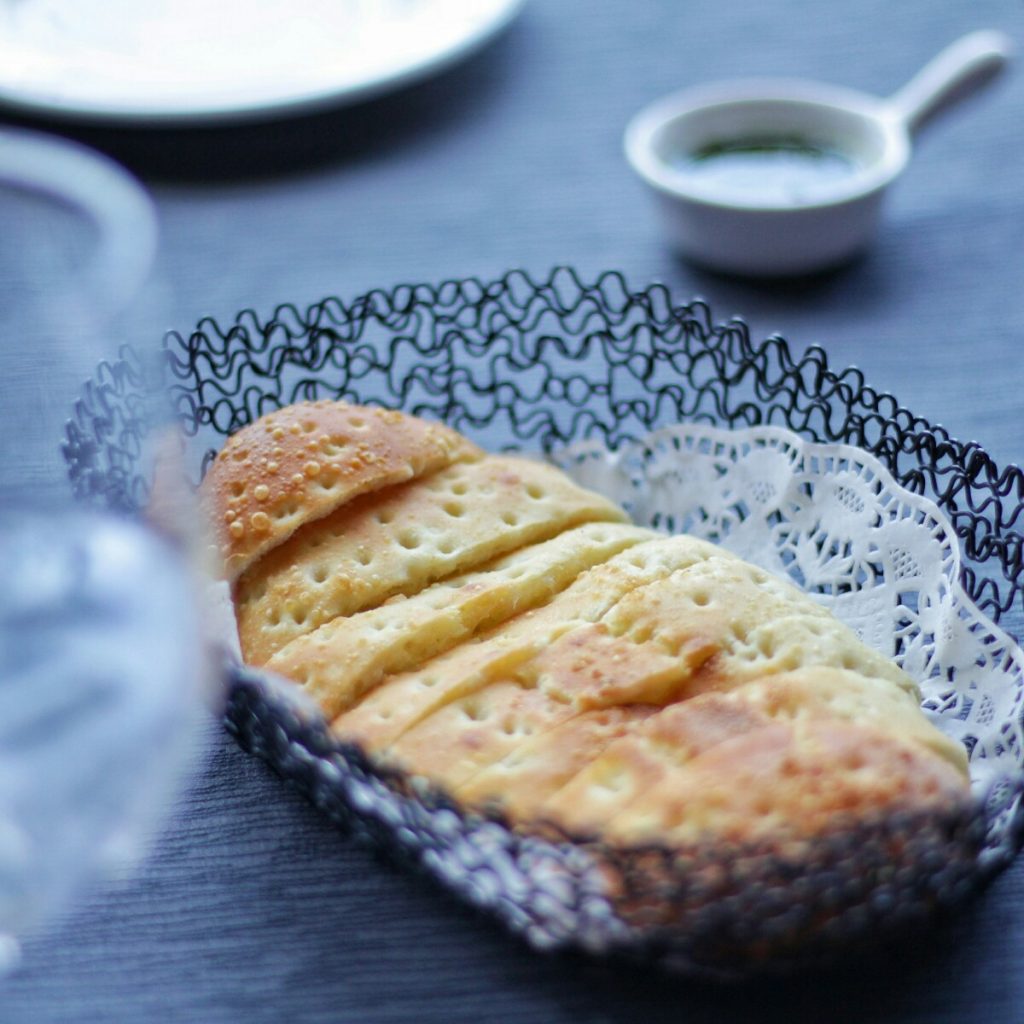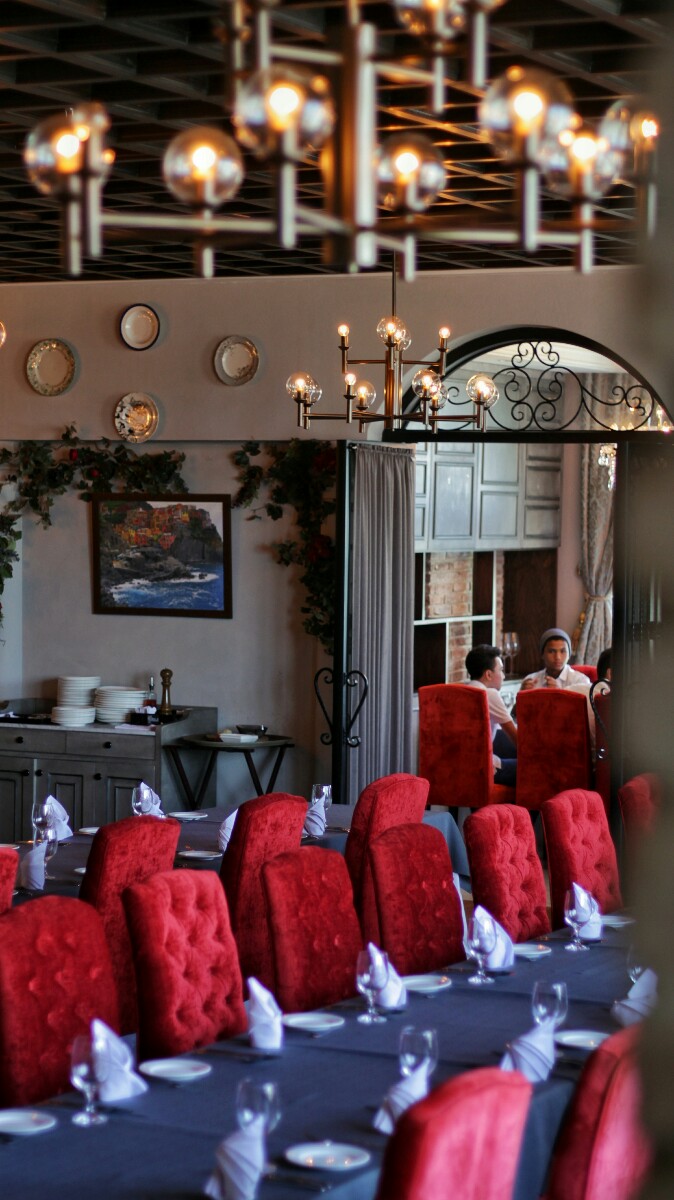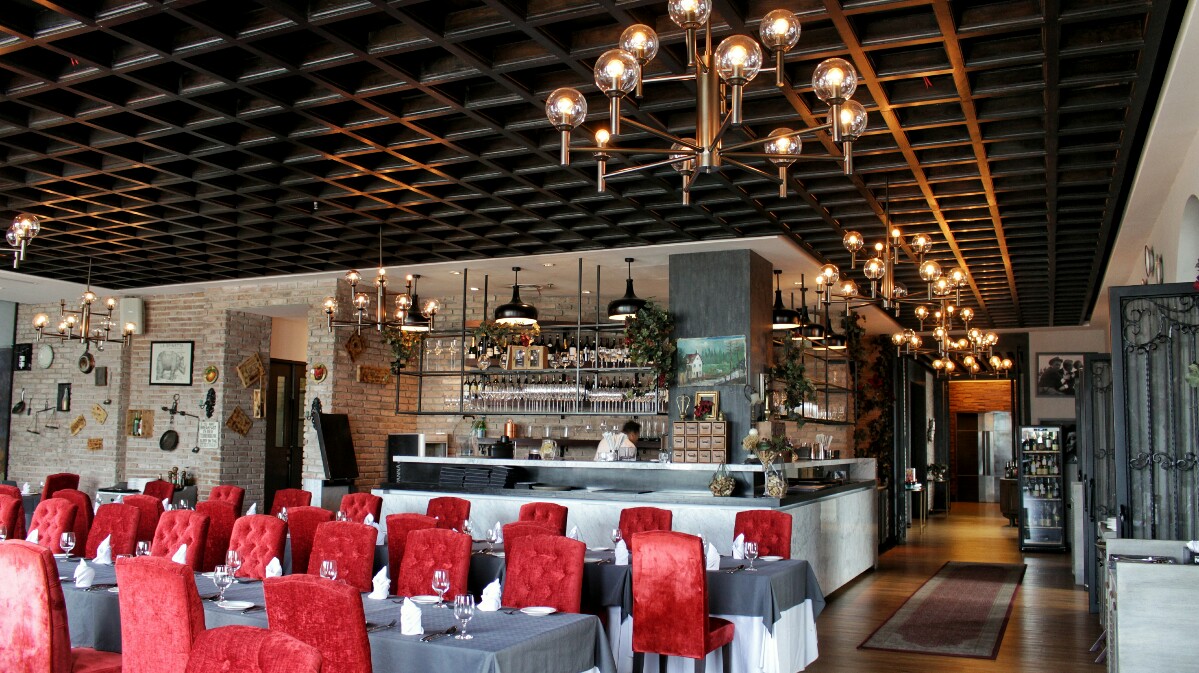 After seeing and enjoying the ambience at this restaurant, along with the food we ordered came to our table. At that time we ordered quite a lot of food like the ala carte menu until the package menu. Want to know what the menu we eat here? Just scroll guys!
Funghi Trifolati (IDR 95K)
Sauteed mix mushroom with butter and garlic. Indeed from the presentation looks very ordinary food. But if you've eaten it you will feel the paradise of the world. It tastes very delicious if you come here do not forget to try this one menu.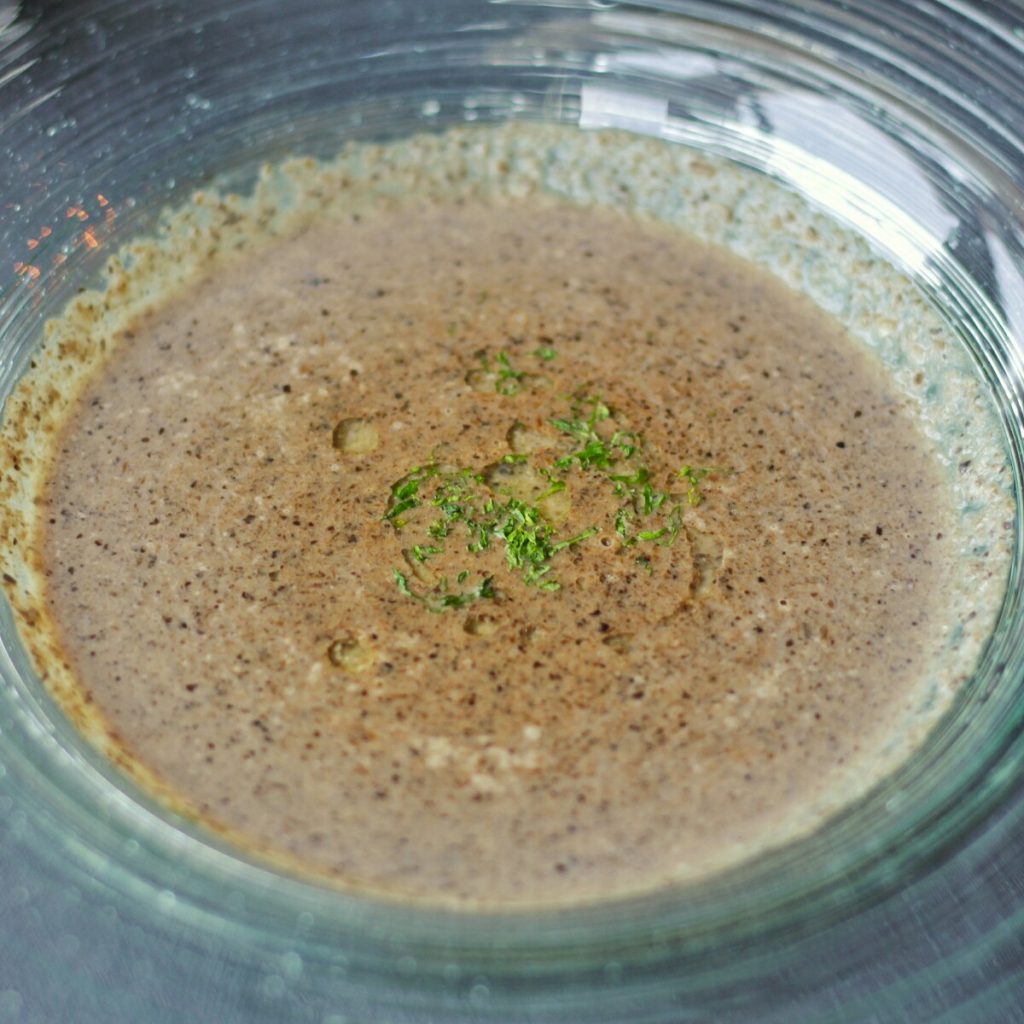 Insalta di Bormio (IDR 195K)
A traditional Northern Italian Salad with apple, pine nut, walnut, black olives and cipollini. This menu is presented very unique but look beautiful this menu is perfect for refreshing your day.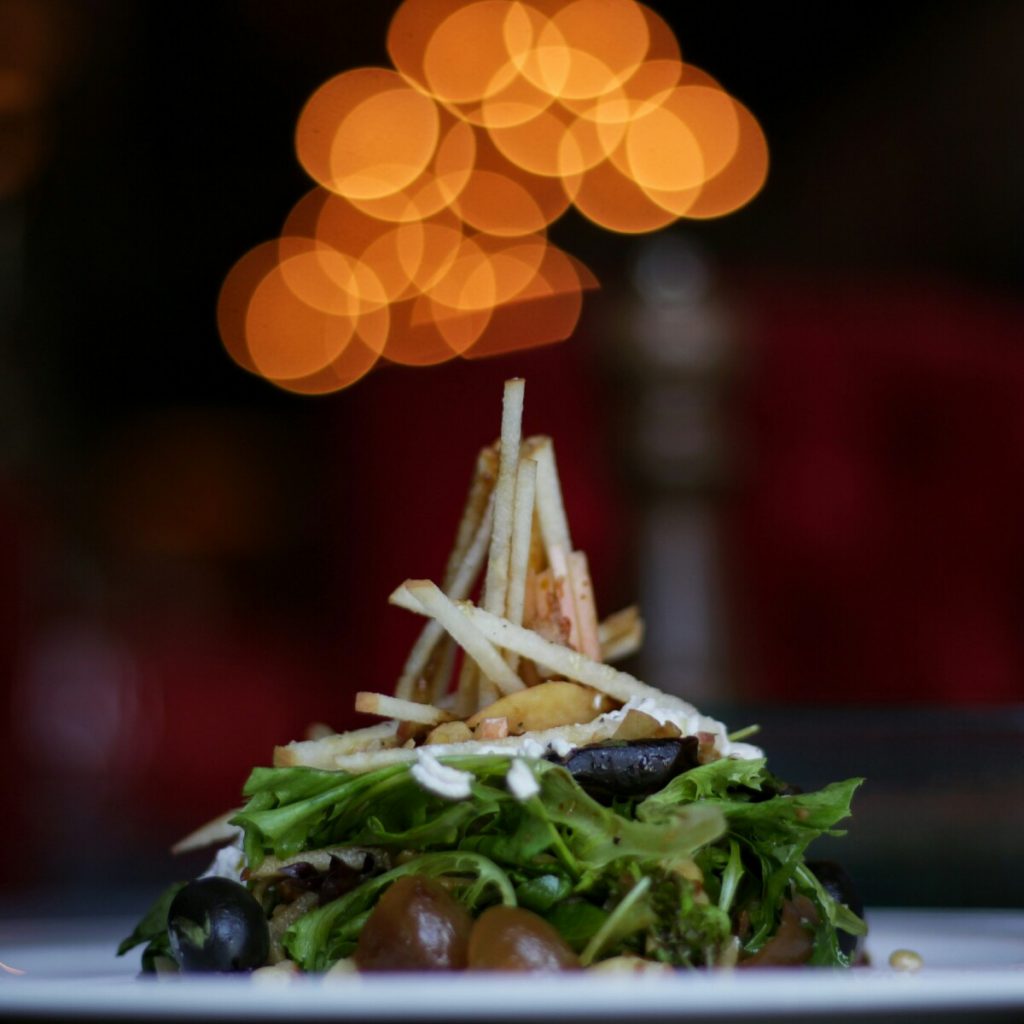 Calamari Fritti (IDR 140K)
This menu served with deep-fried squid served with spicy tomato sauce. This menu is also very tasty and there are other condiments on this menu. Taste squid served with tasty and savory.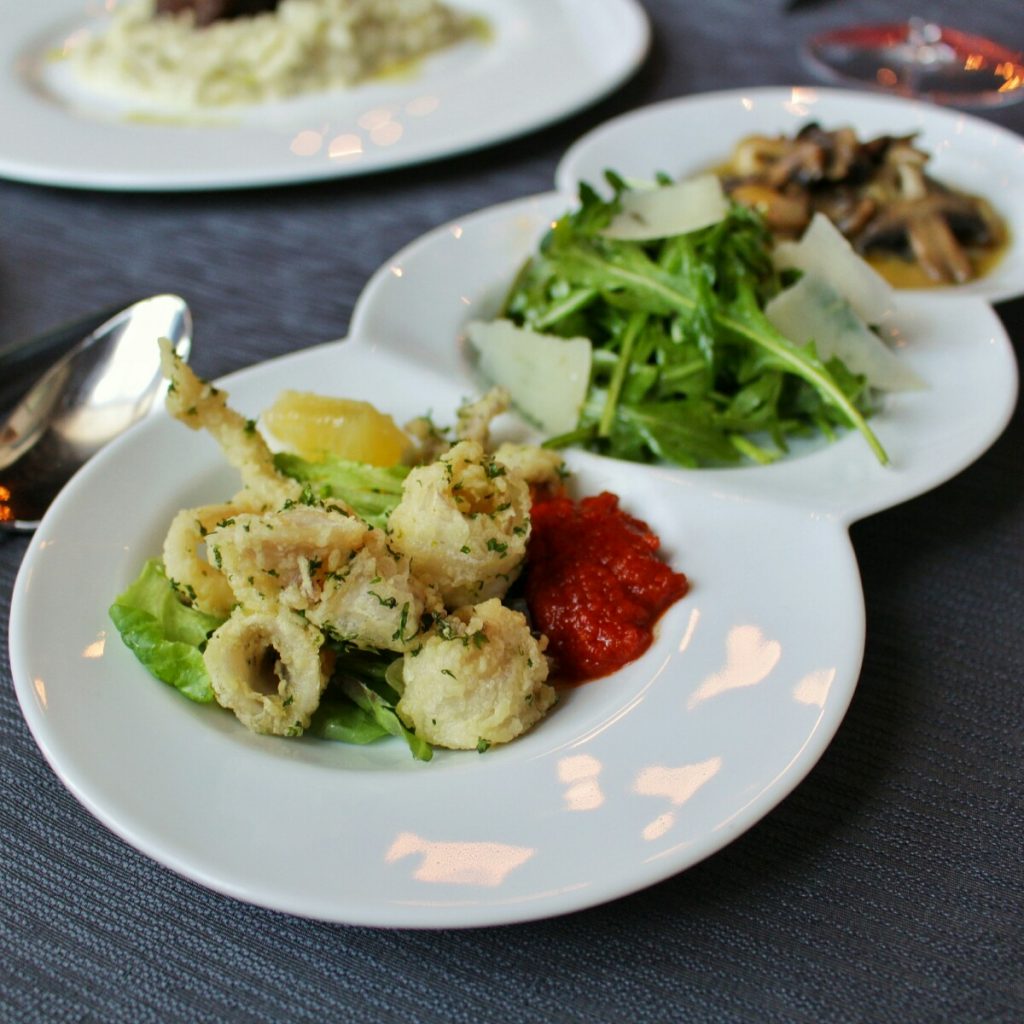 Fritto Misto (IDR 195K)
This menu served with deep-fried calamari, prawwns, baby shrimps and fish fillet. Still with the seafood menu and this menu is presented with a very tempting taste. Although fried but spice in shrimp meat still feels with thick. And the sauce make this menu more perfect.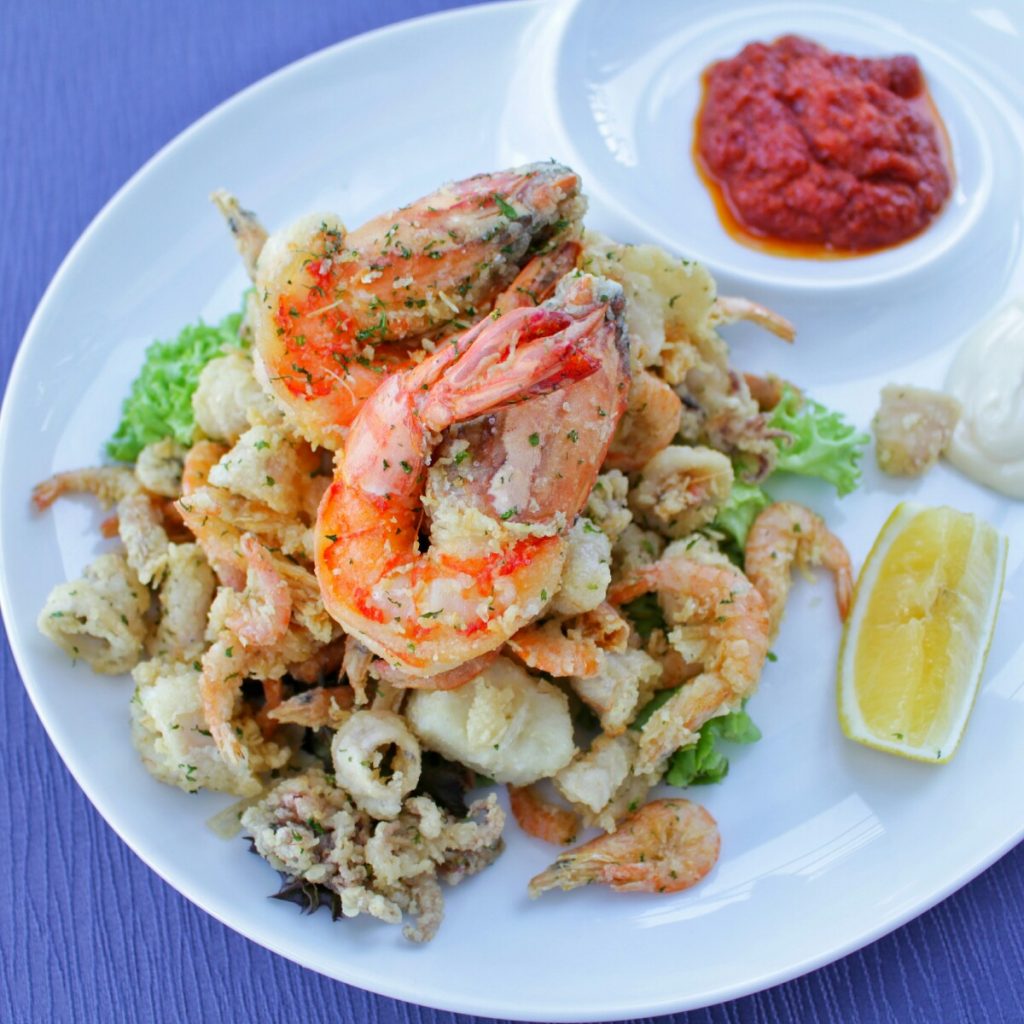 Alberto Pizza (IDR 240K)
Italian pizza with grilled beef marinated with tabasco sauce. For you pizza lovers should try this menu. The bread is rather thin but sturdy they serve with thick sauce and meat. The meat is also very tasty with tender texture.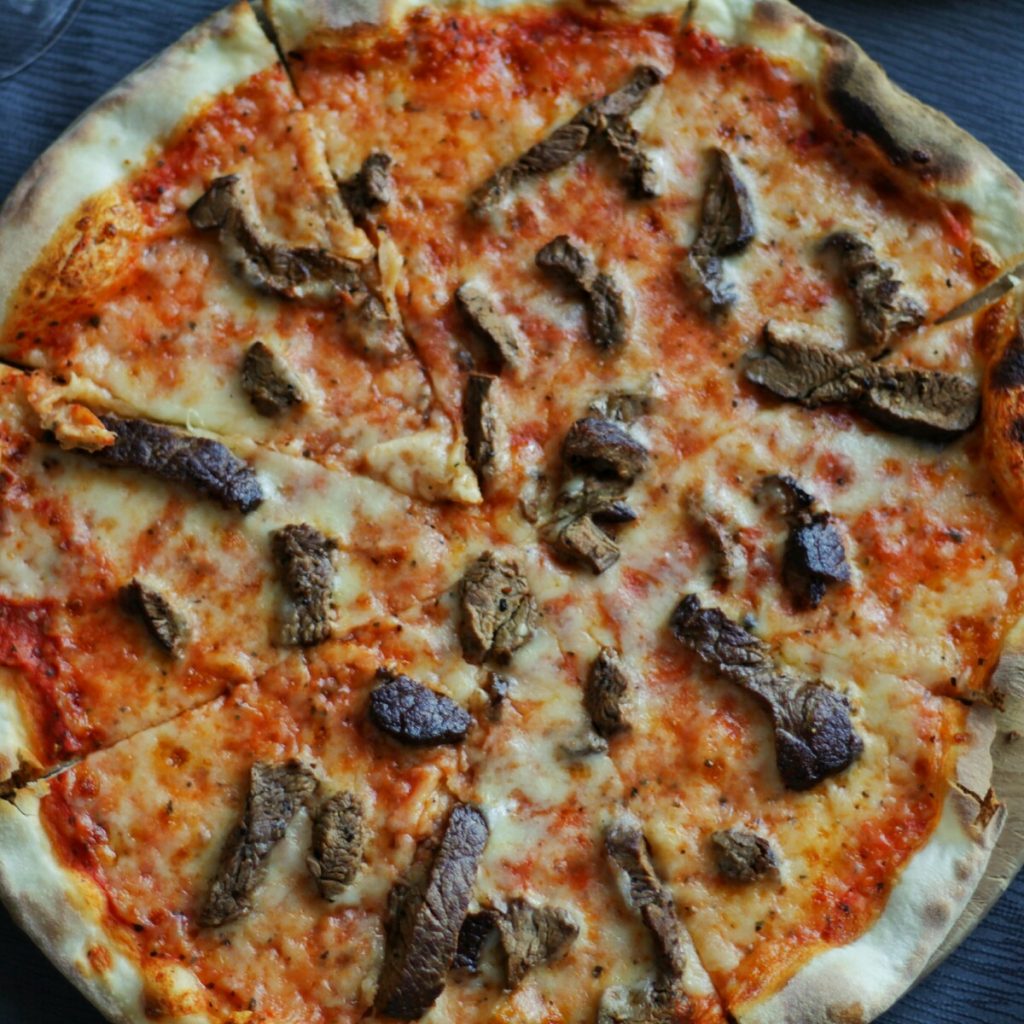 Linguini Aglio Olio al Frutti di Mare (IDR 235K)
This menu served with linguini in extra virgin olive oil, garlic and chili tossed with mix seafood. I really like this menu because it was served with condiments of my favorite seafood. The texture of pasta is also very tender and chewy coupled with mussels when eaten together feel like the world belongs to you.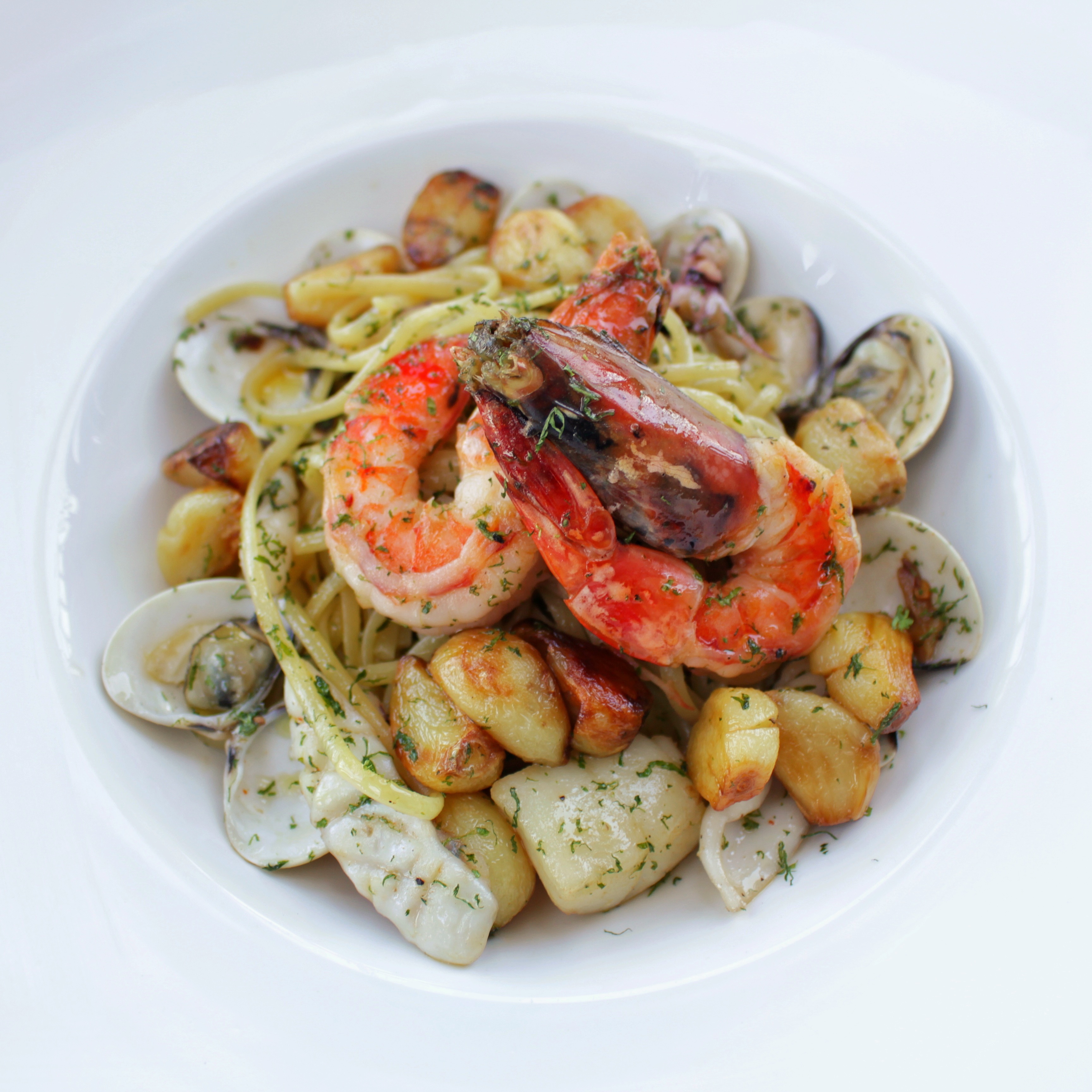 Fettuccine al Granchio (IDR 235K)
Signature squid ink fettuccine with crab meat in creamy tomato sauce. When you eat this menu should be careful. Because why? because squid ink here can make all your mouth black. Although so but I still devour because no doubt the taste presented this menu is very tasty.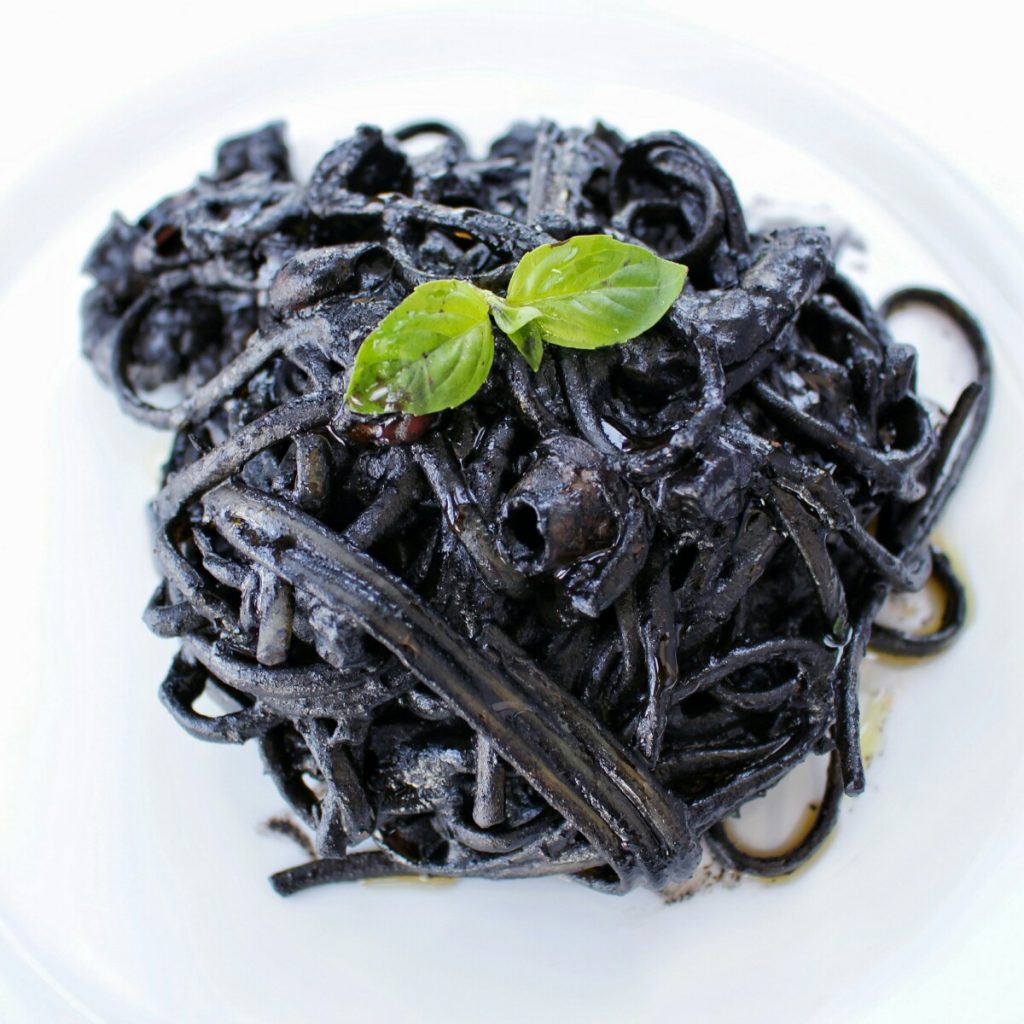 Filetto di Pesce Alla Milanese (IDR 295K)
Breaded snapper fillet with creamy sauce on top and served with mix vegetables. Tender that's my first impression when eating this menu. Seasoning permeates perfectly into the flesh.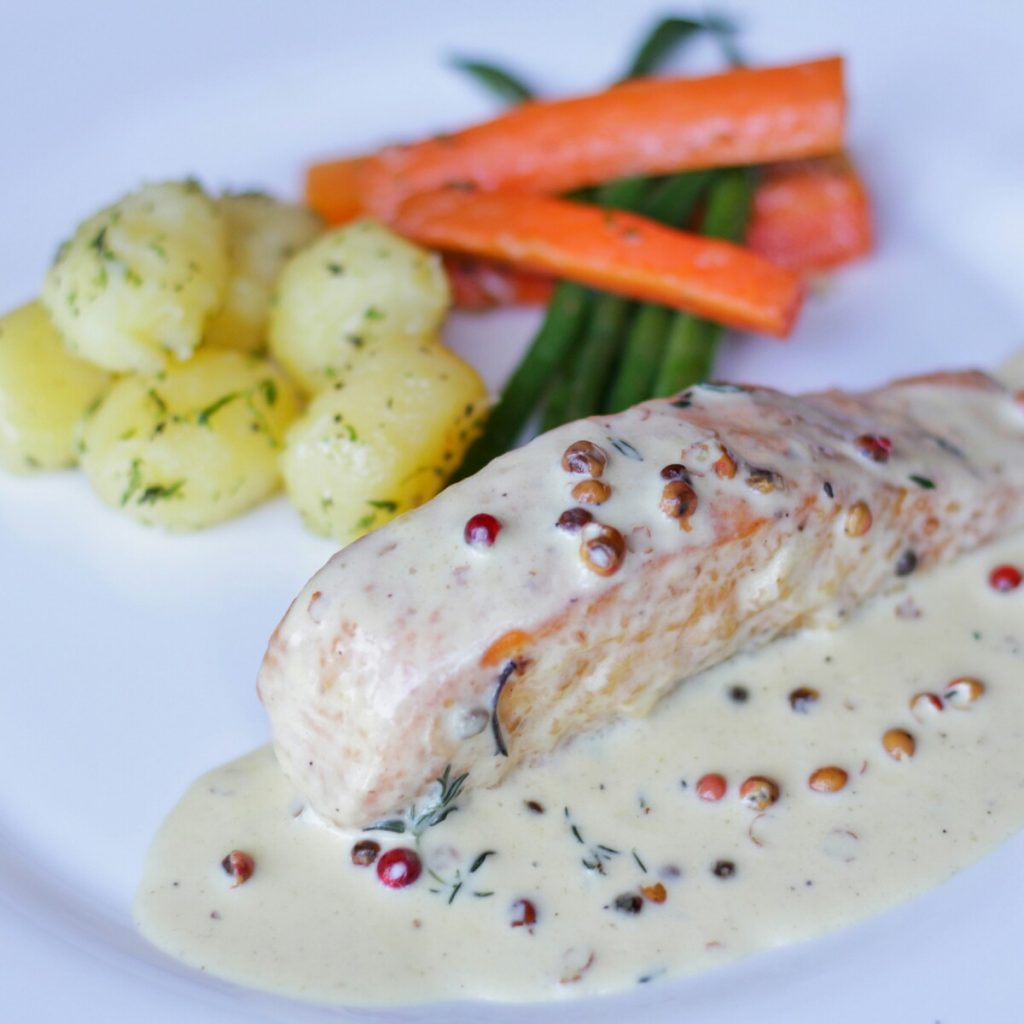 Pollo Alla Diavola (IDR 350K)
Whole spring chicken served with baked potatoes and spicy sauce. It is no doubt all the processed meat at this restaurant is very tasty. Pieces of chicken meat are also served quite a lot on this menu and baked potatoes has the perfect taste very abundant will the spices.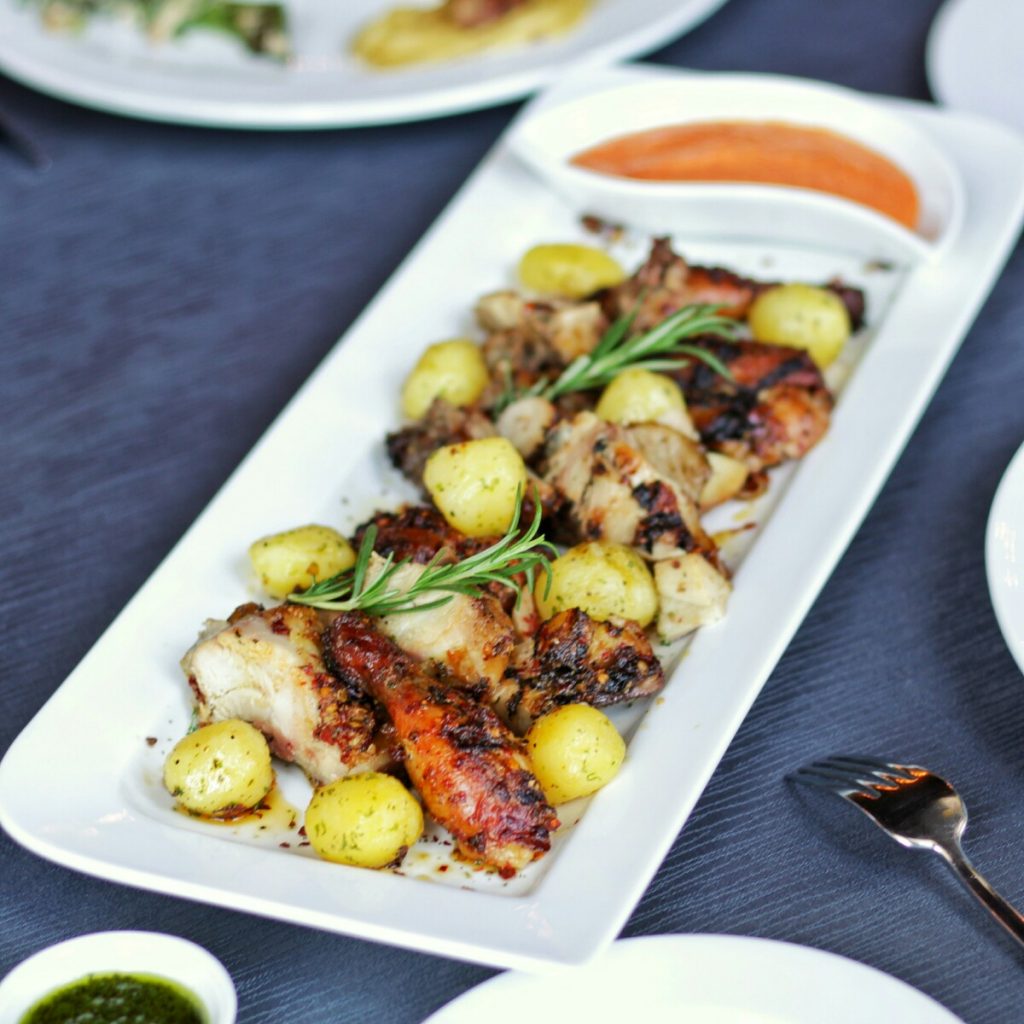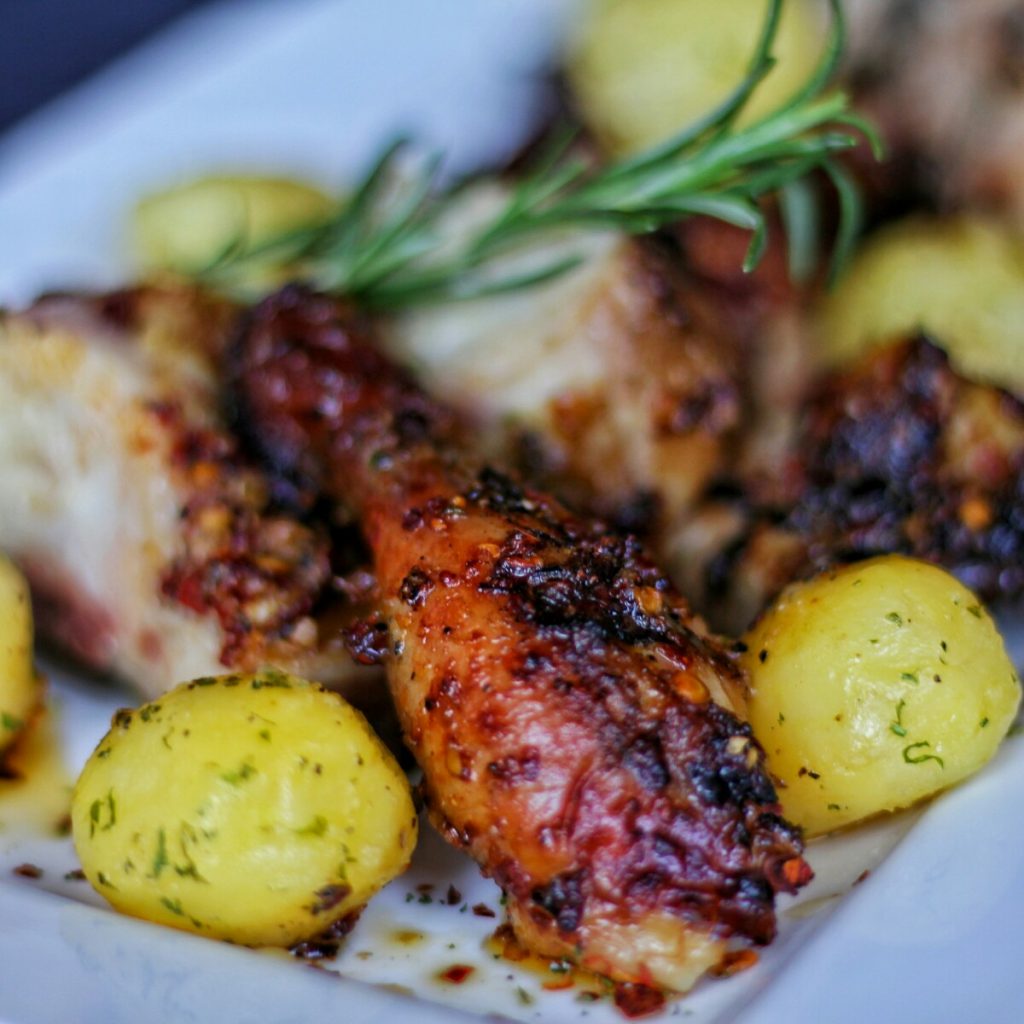 Risotto ai Funghi Porcini (IDR 420K with parmesan wheel)
Traditional Italian Rice cooked with Italian gourmet porcini mushroom. Risotto is a typical Italian rice dish cooked in broth. At this restaurant this menu served with the texture is nice and soft.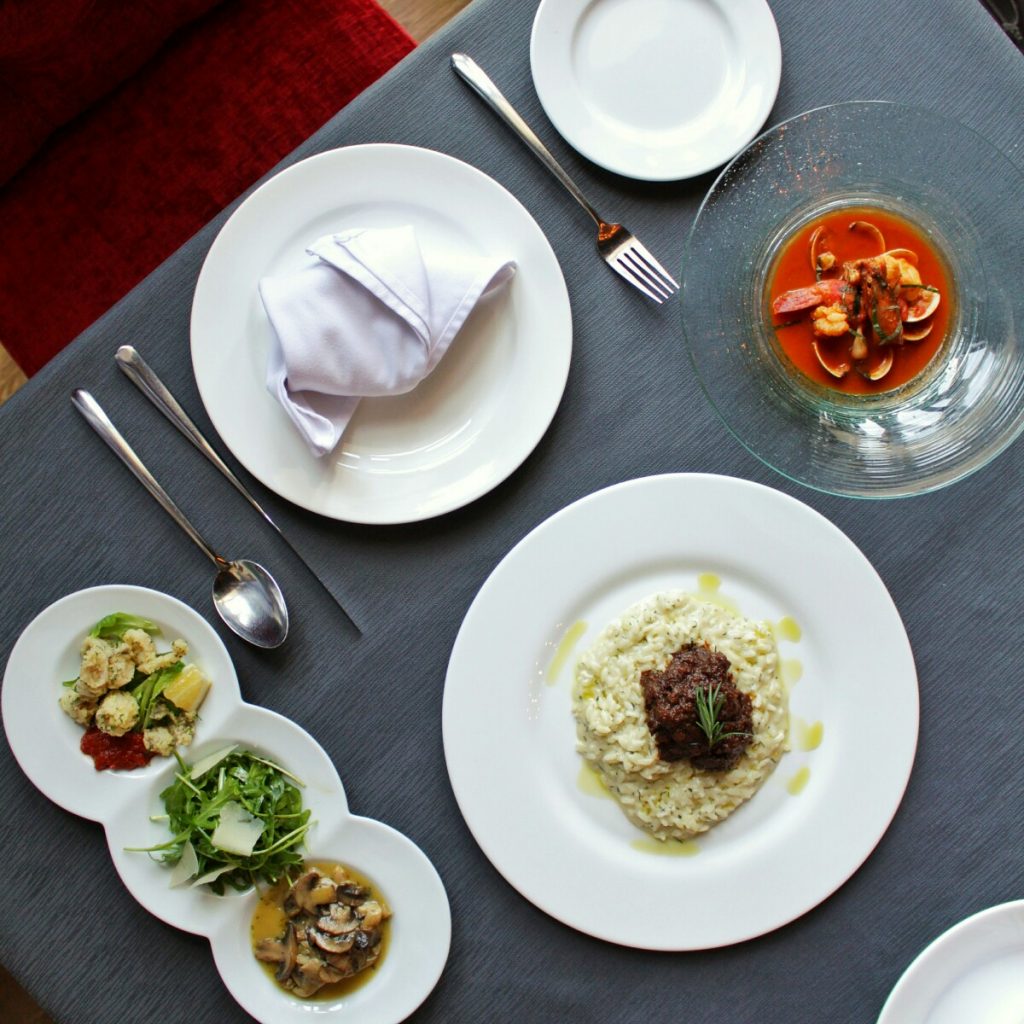 Besides the delicious maincourse menu, I also order some dessert very tasty and beautiful presentation. To see it keep scroll guys!
Profiterole (IDR 80K)
Choux pastry filled with cream vanilla and coated with chocolate sauce.

 Tiramisu (IDR 95K)
Coffee infused mascarpone cheese and eggs and topped with cocoa powder.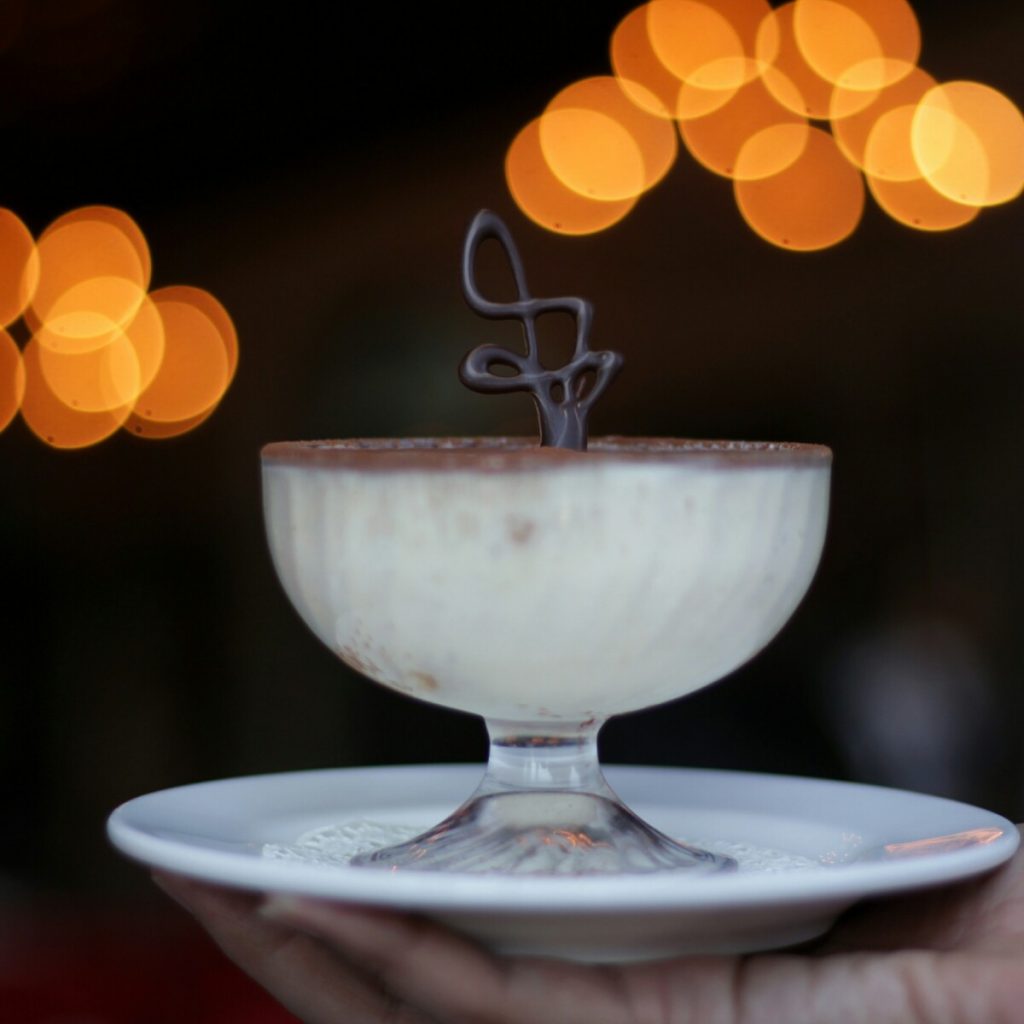 Panna Cotta (IDR 95K)
Sweet panna cotta with silky texture made from vanilla cream and milk curd. Topped with raspberry sauce and a garnished by a dome of sugar.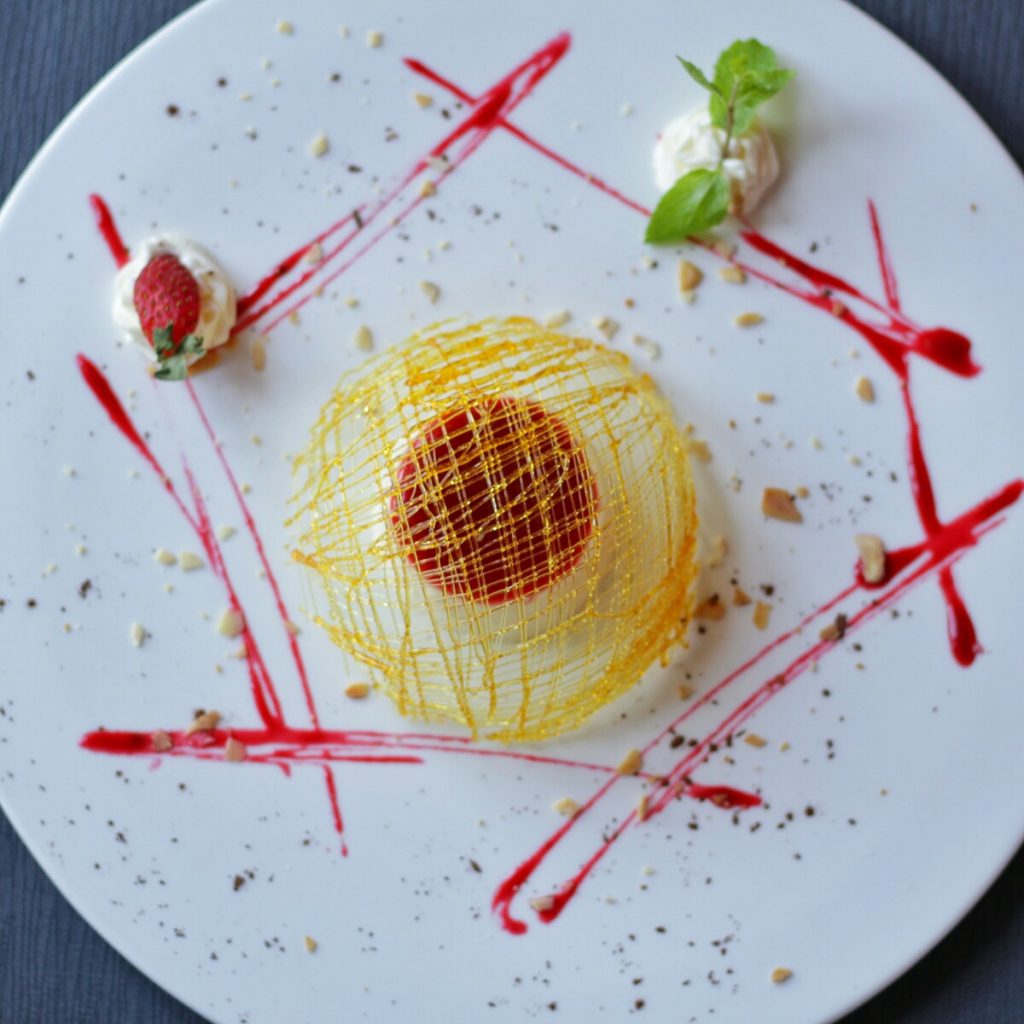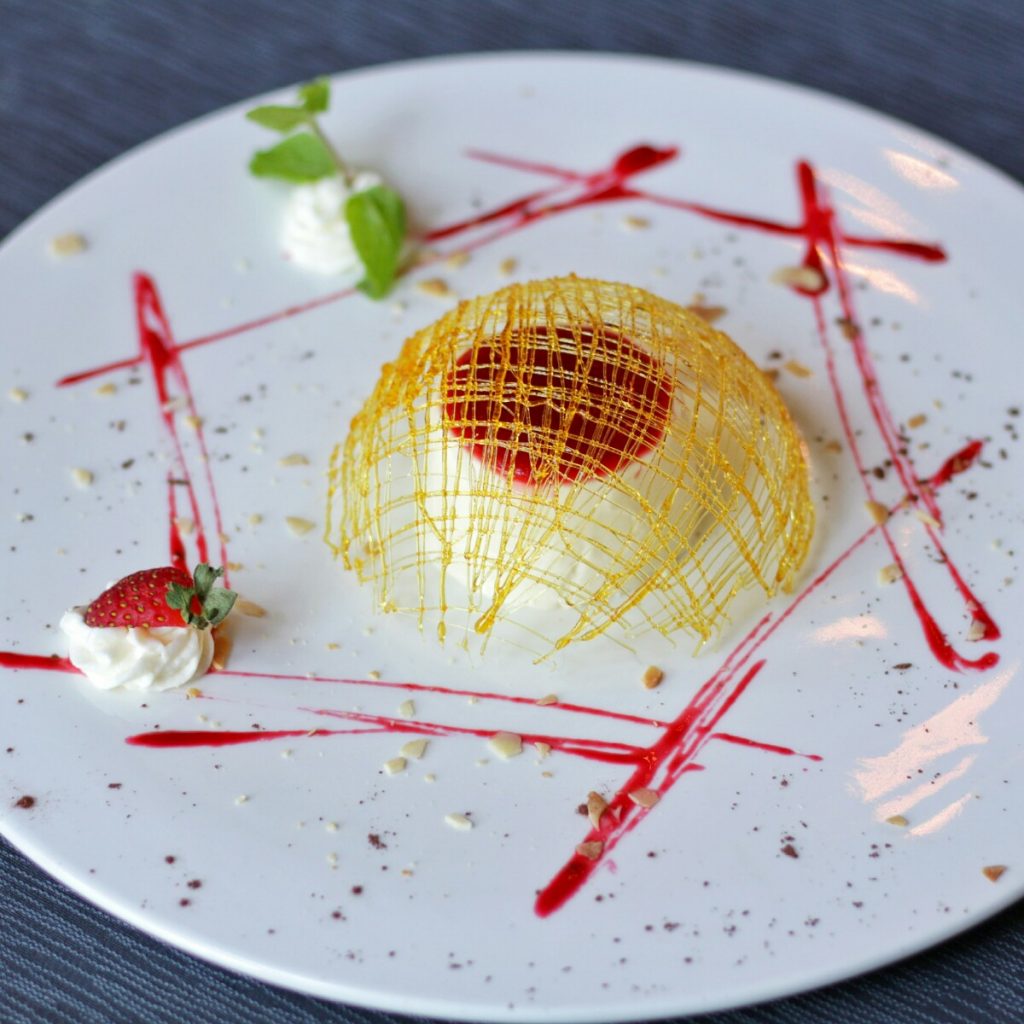 Torta Chantilly (IDR 80K)
Light vanilla sponge cake topped with white chocolate shavings.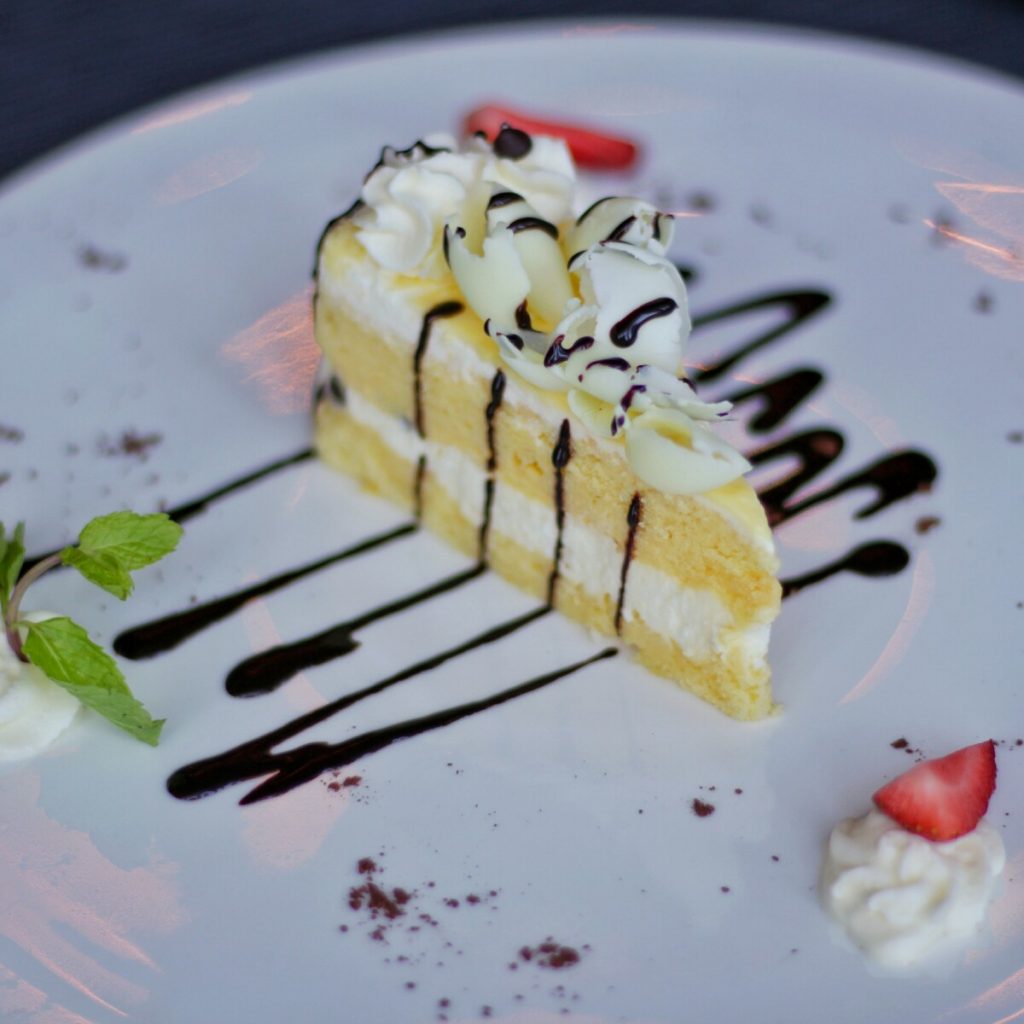 Torta Valentino (IDR 80K)
Dark chocolate cake with rum and raisins.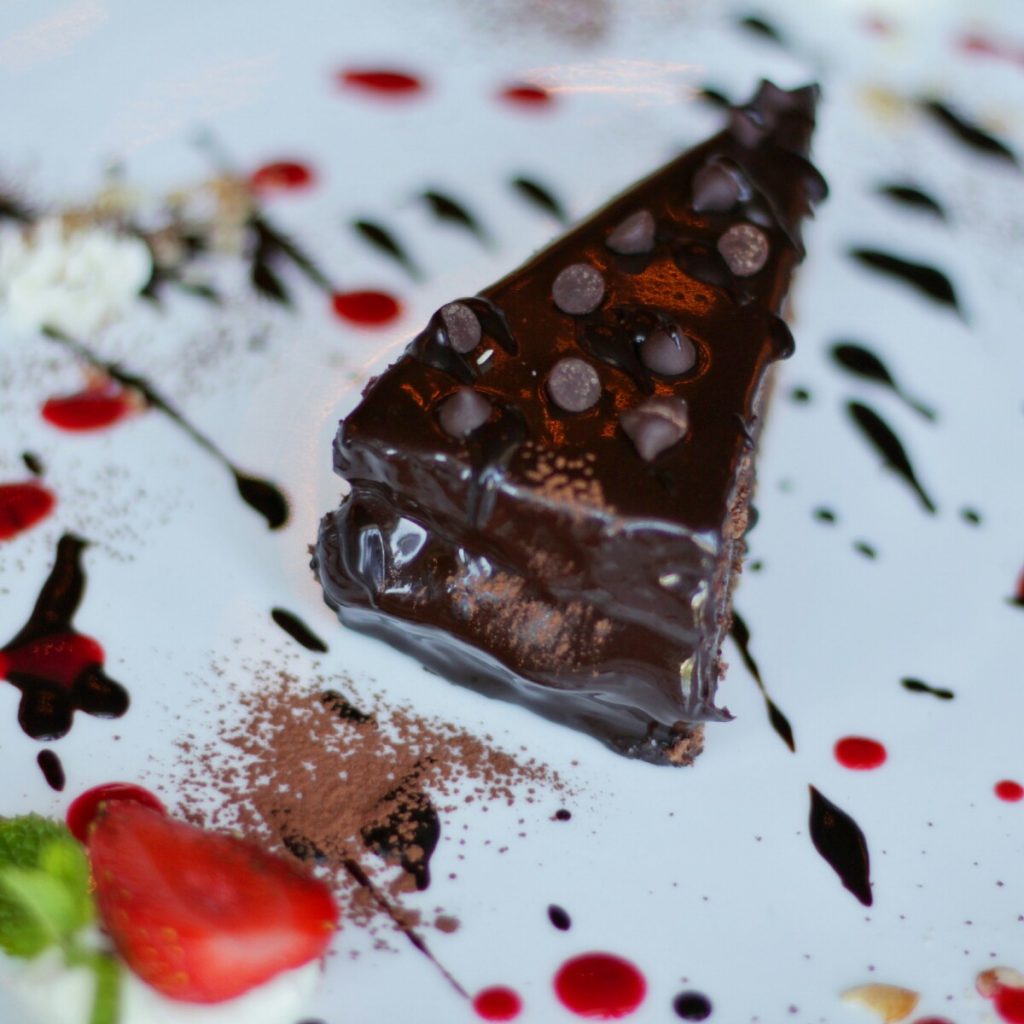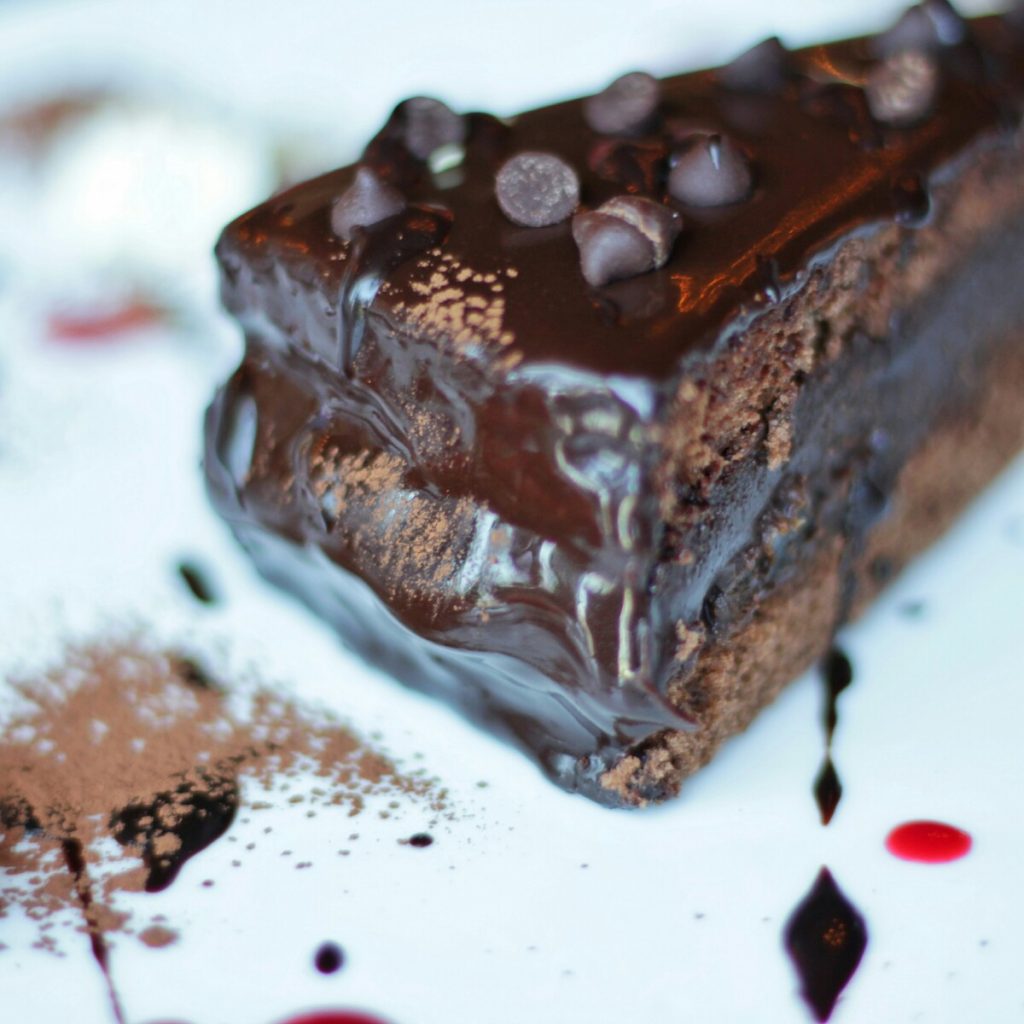 Besides the a la carte menu above, this restaurant also presents some package menus. which is the package menu is taken from some ala carte menu. See below yuys!
Party Package IDR 180K ++ Per Person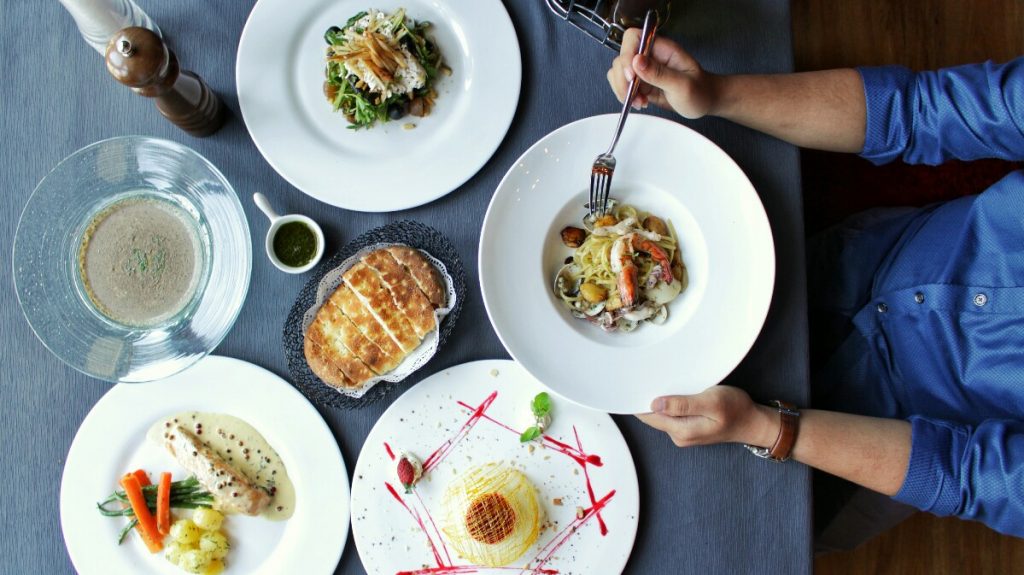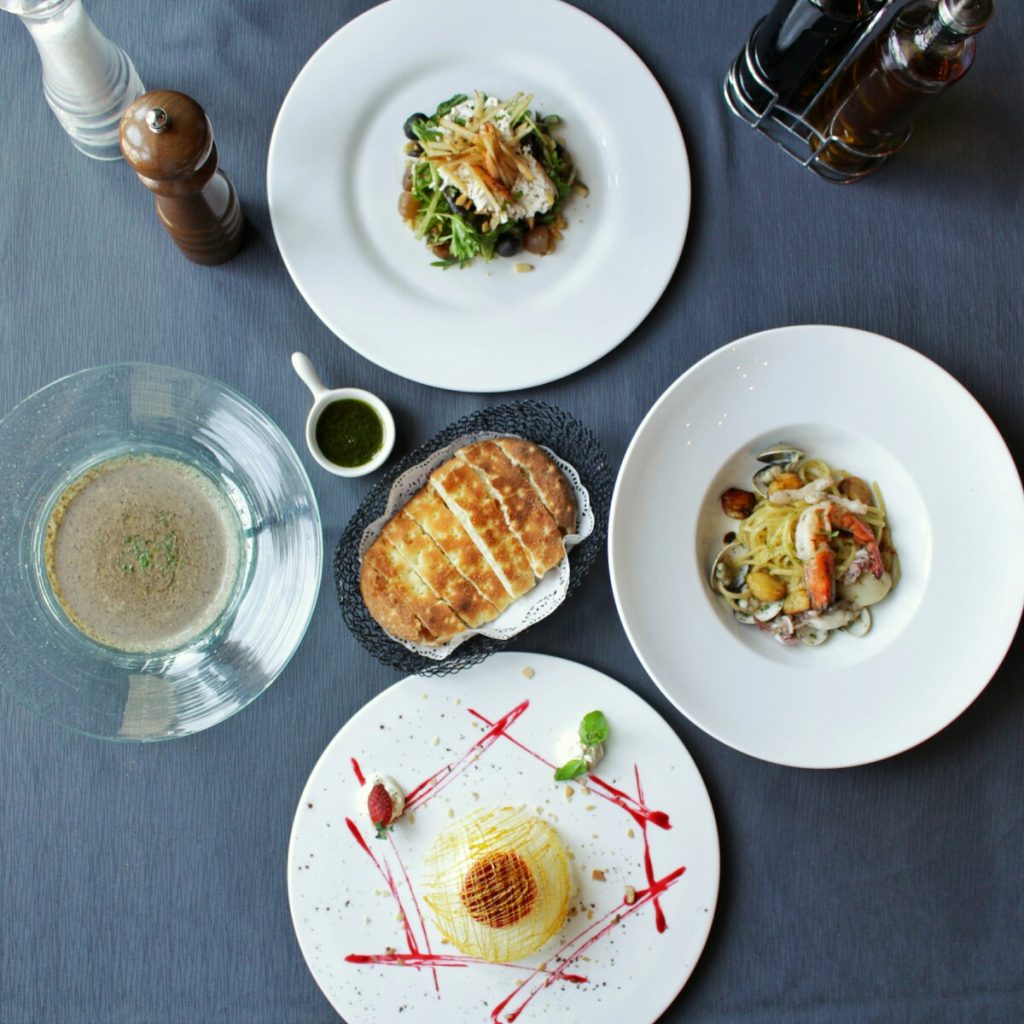 Lunch Package IDR 180K ++ Per Person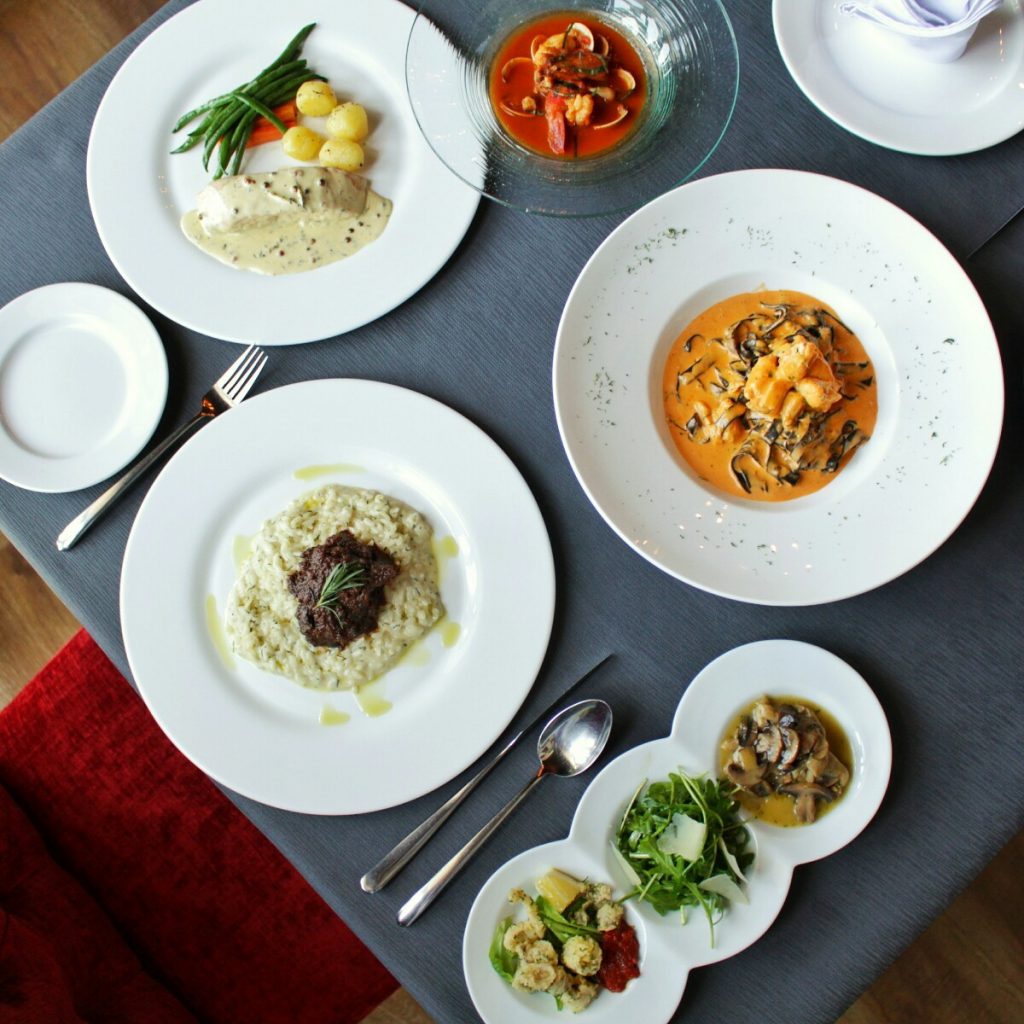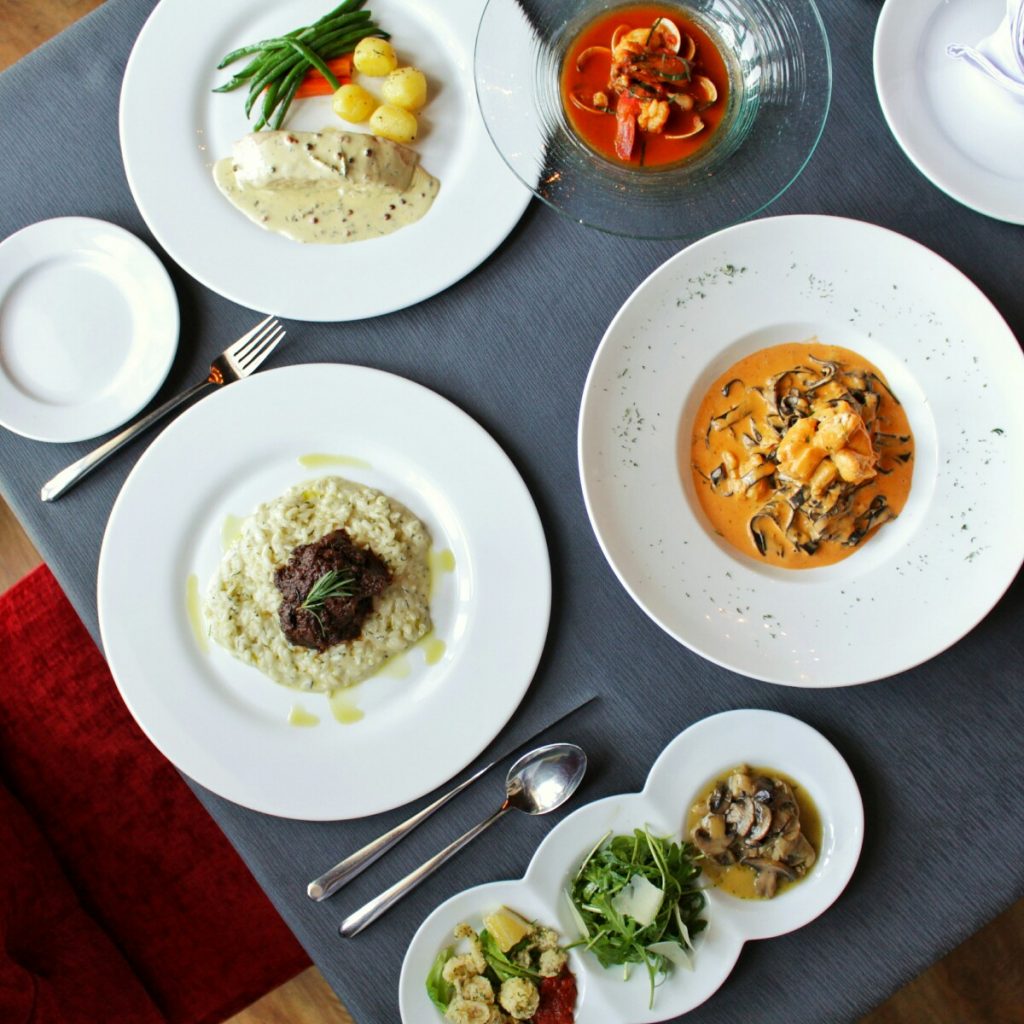 I highly recommend this restaurant to you guys! They have a wonderful ambience with a very nice European style design. Besides, this restaurant also serves a special menu of Italian that is very tempting. You have to try guys!!!
Thank you for coming in oury blog, finally i apologized if there any mistakes in the writing this blog. Don't forget to subscribe our blog. See you in the other food adventure with JajanBeken.
RATING
Taste : Excellent
Service : Excellent
Price :  Average
FACILITIES
Wifi : Yes
Plug : No
Dine in : Yes
Outdoor : No
Toilet : Yes
Parking: Yes
CONTACT
Address : 
 MD PLACE, 11th Floor, Jl. Setiabudi Selatan No. 7, RT.5/RW.1, Setia Budi, Kota Jakarta Selatan, Daerah Khusus Ibukota Jakarta 12910
Zomato Risrorante da Valentino restaurant Jakarta 
Instagram @valentino_jkt
INFORMATION
Price : Average 1.200K  for two people (approx.) Cash and Cards accepted
MAP