Hello guys, Thank you for coming to our blog. And I have a good news that our page view has reached 1 million. Thank you guys who have faithfully followed our adventure. Besides I have other good news from a restaurant serving tea which is very prominent in Jakarta Namely Lewis & Carroll Grand Indonesia Mall. Before this restaurant opened a new branch this restaurant has been a long standing in Jalan Bumi Kebayoran Lama.
I always liked the concept offered by this tea house, they always show the impression of luxury but looks very simple. On this new branch they present a very interesting concept between tea house and flower market with a touch of classical and minimalist interiors. And Lewis & Carroll offering a calm and very comfortable feel.
Inspired by the worlds and works of they namesakes Clive Staples Lewis and Charles Lutwidge Dodgson better known as Lewis Carroll they craft each and every blend into new worlds of wondrous realities, inviting you in with complex compositions playing the refined.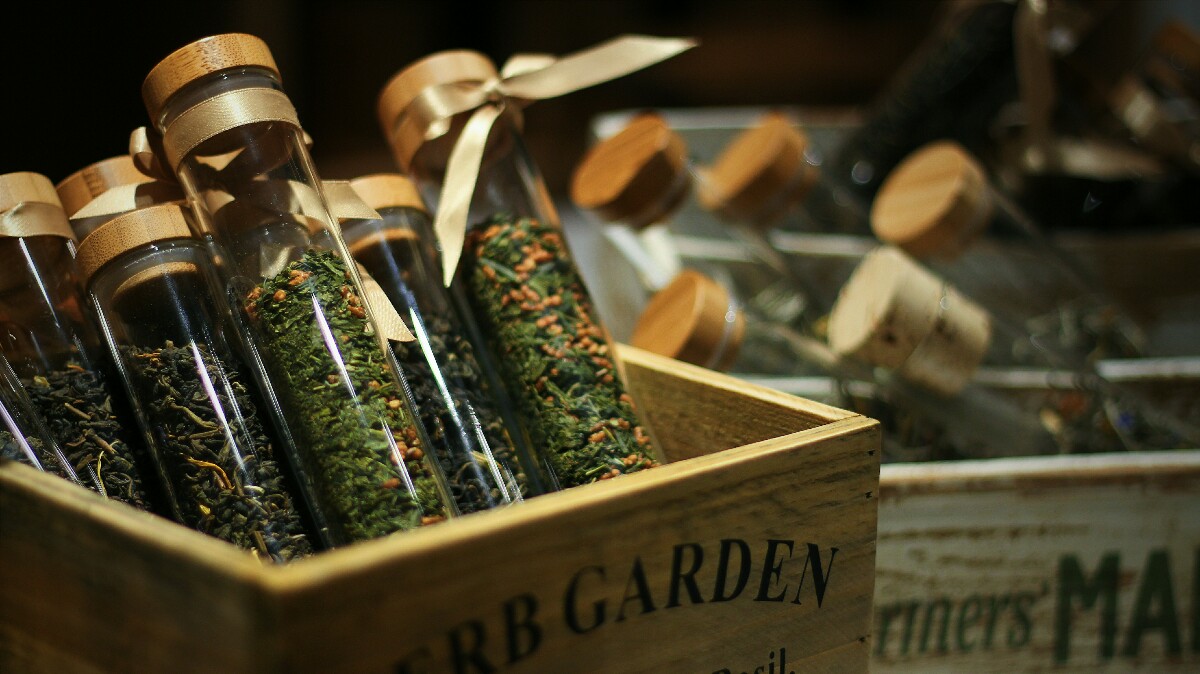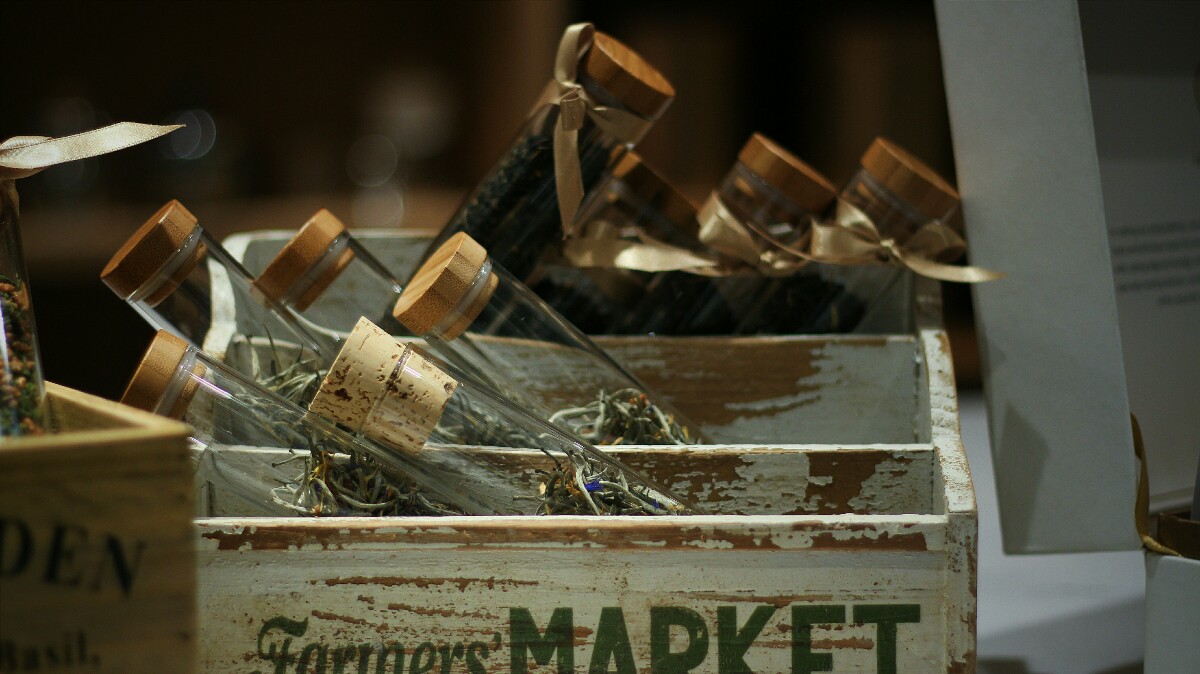 Aoyama Flowers Market At New Branch Lewis & Carroll Grand Indonesia Mall
I think this is a very interesting and appropriate concept, they blend the colors of design concept with the interior of this tea house. This flower market belongs to Aoyama Flowers Market we know well is a tea house too. That way, this combination will be incredible. And when I was in a radius a few meters from this restaurant, the fragrance of flower market flower is already smelled.
The flowers presented here are the best for you to offer to the dear ones. There are several types of flowers that you can choose. Aoyama Flowers Market Is a tea house that comes from Japan. So if you want to feel the sensation of flower market ala Japan Just come here guys!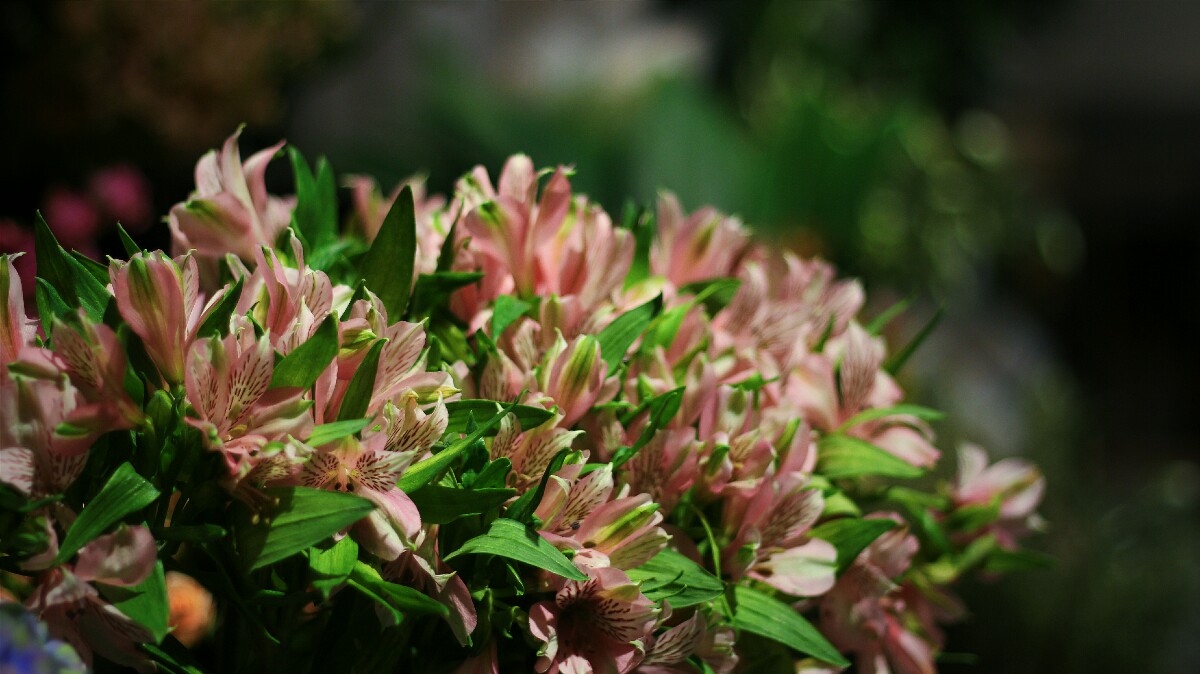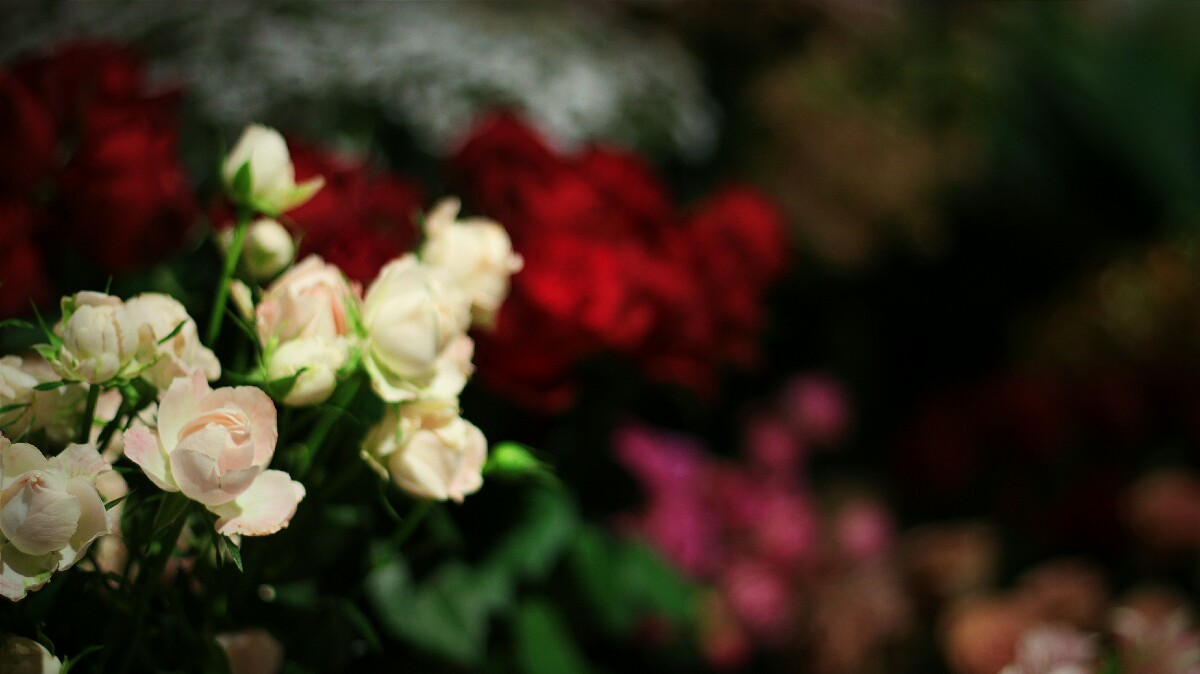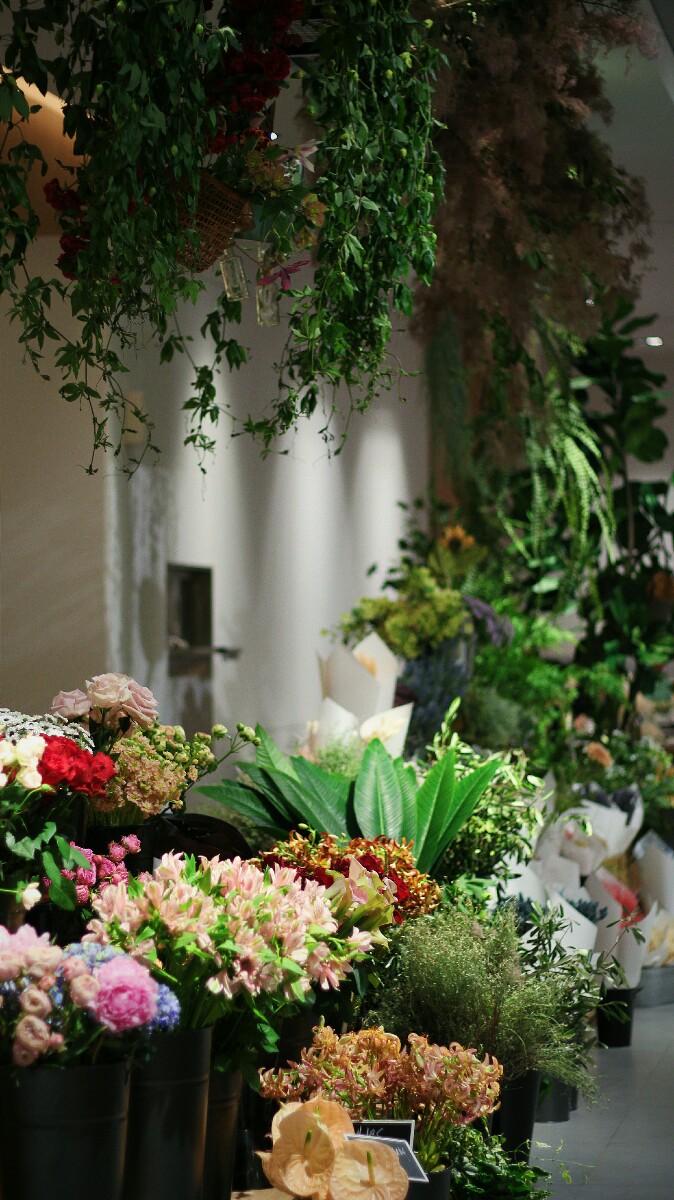 Lewis & Carroll known as the tea house that presents many souvenirs which you can choose. There are many souvenirs in this tea house making ornaments here look more beautiful. I think beautiful ornaments in the tea house is very important because it can make the mood and sense of comfort the visitors the better.
And the one served at this tea house is like a very pretty pot of tea. They provide of various colors and sizes. Very pretty even though the price is rather expensive but it is worth it for your home collection and you give to someone dear.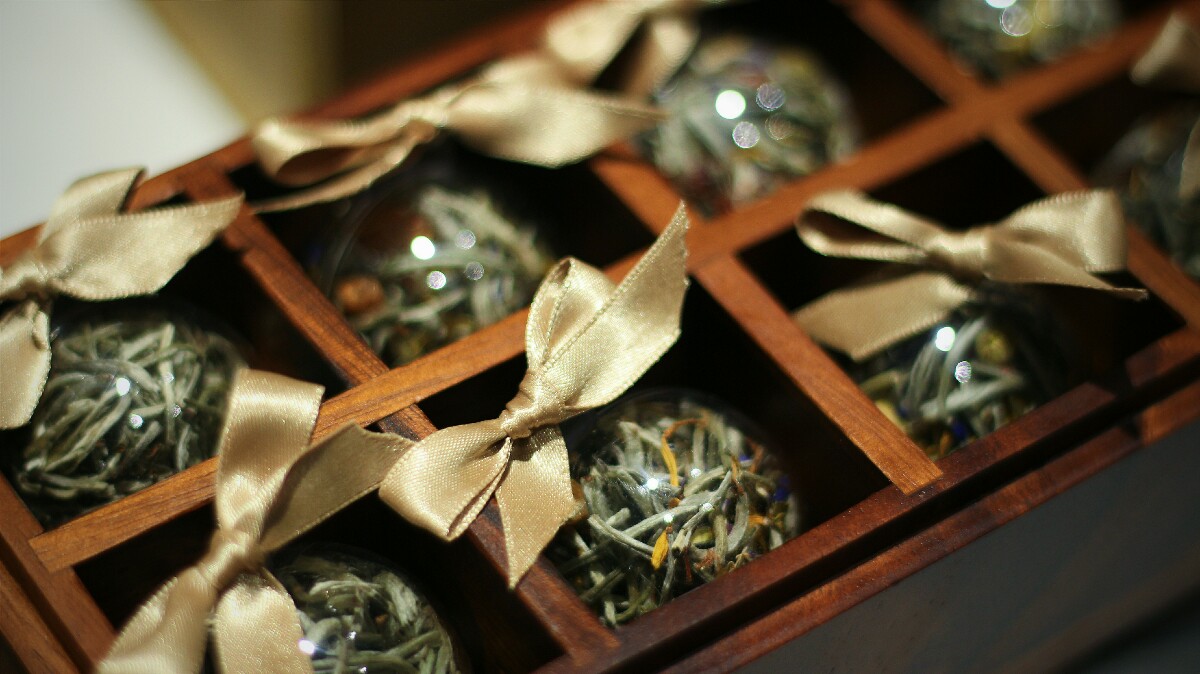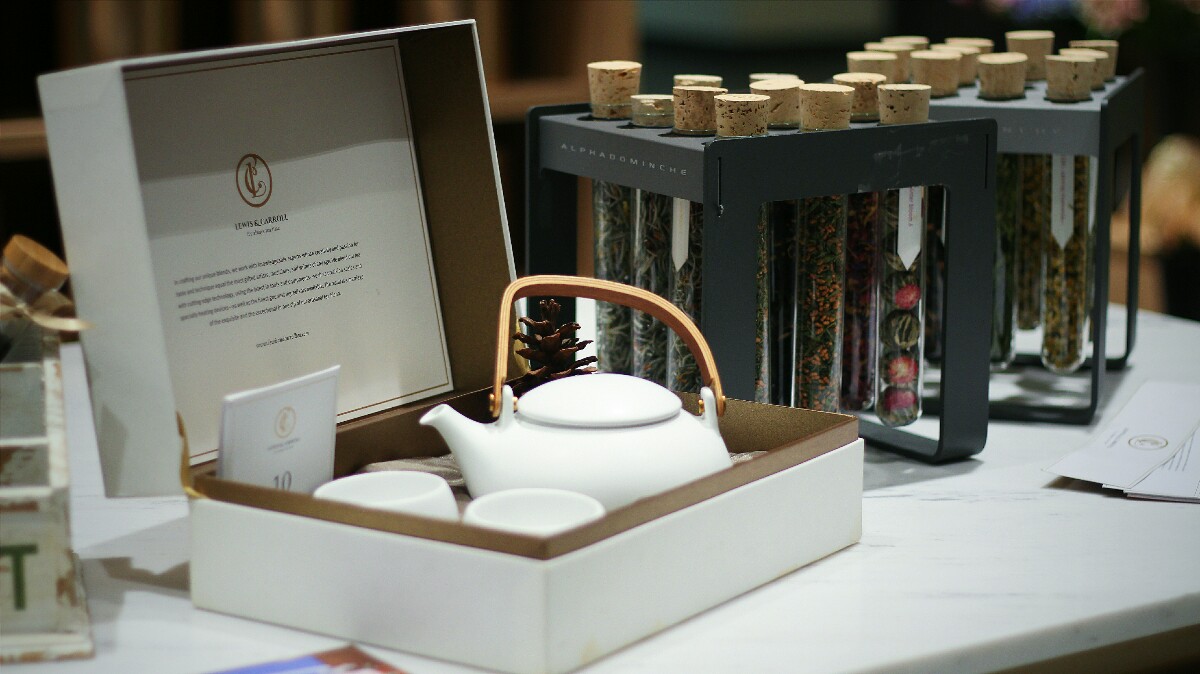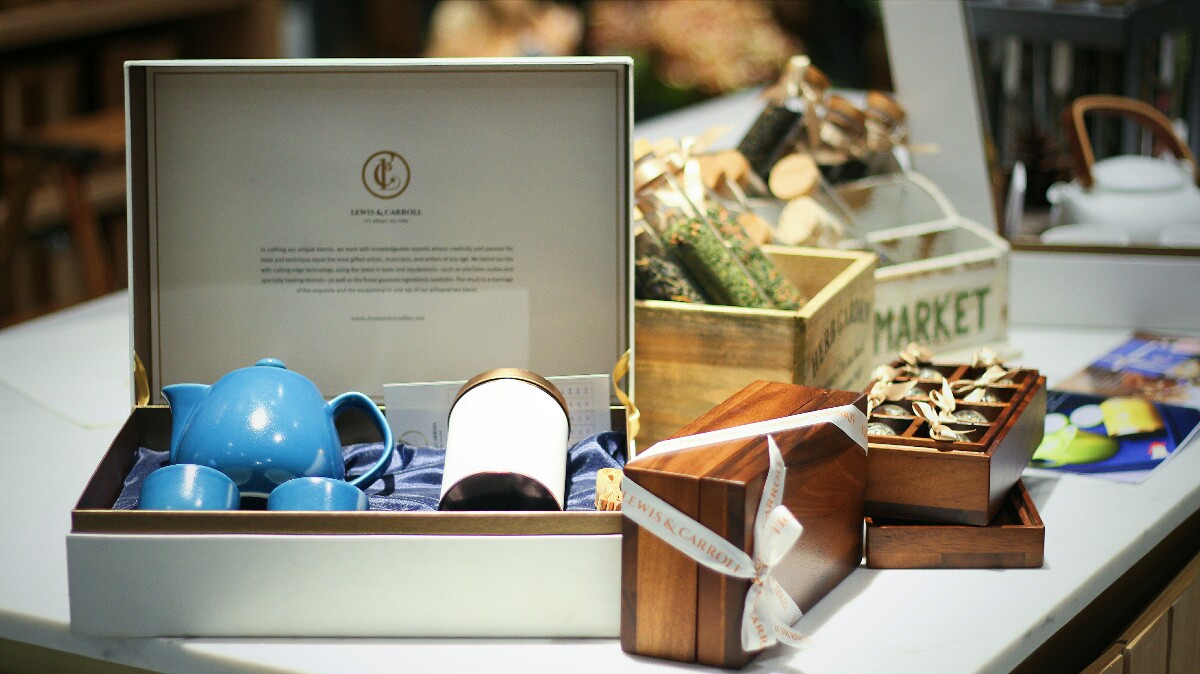 Lewis & Carroll at this mall located at UG floor, east mall to be exact. Its place is quite hard to find for you who have never come to this mall. Because the tea house is located at the corner of the shopping center clothes is Central. But you don't have to worry, because you can ask the clerk mall to ask for directions.
For the dining area here is very spacious, they use wood elements as interior materials. There are several seat options here, such as for a couple or family and even friends. The most I like from this tea house is they also serve very good food from Indonesian cuisine until western.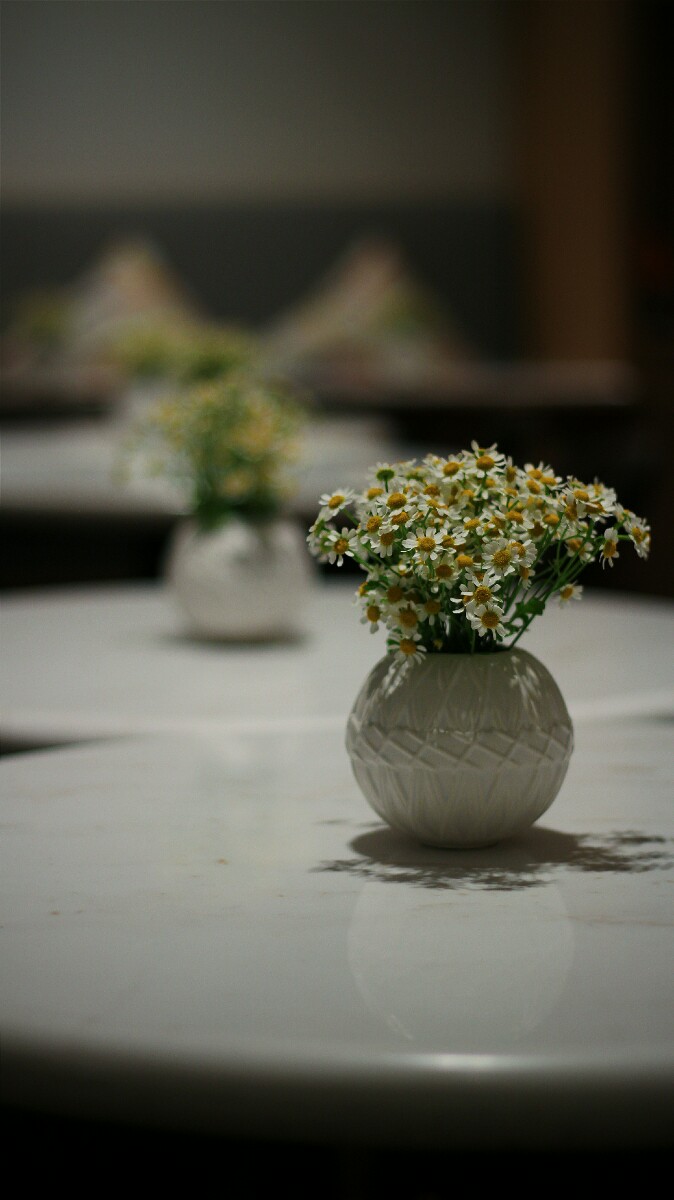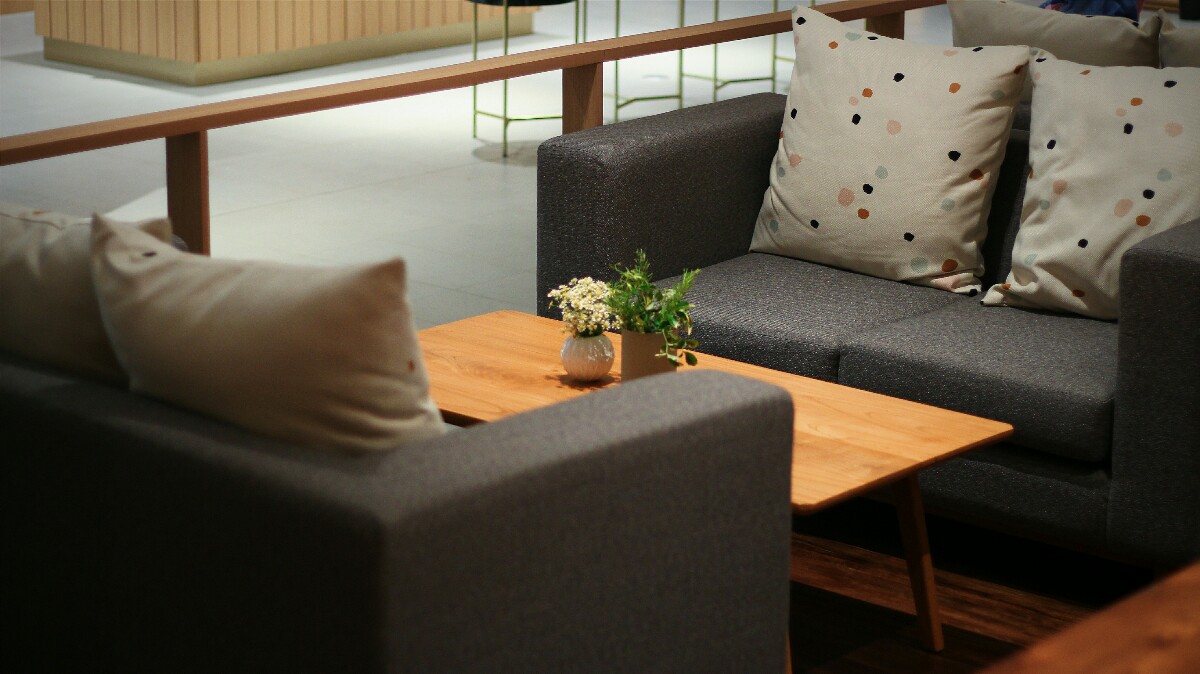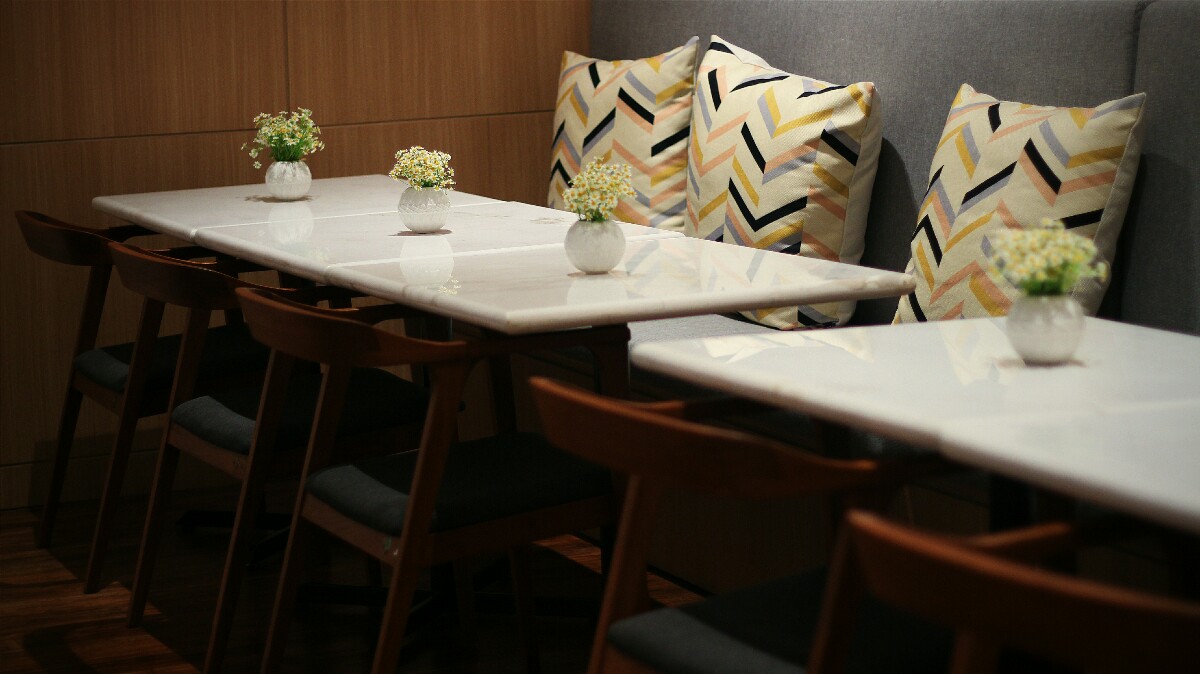 Like i said before, this tea house used wood element which will make you comfortable as home. The table here is provided with two types using marble and wood. On a wooden table provided a very interesting wood ornament. I really like getting this table because in my opinion this is a very good photo property.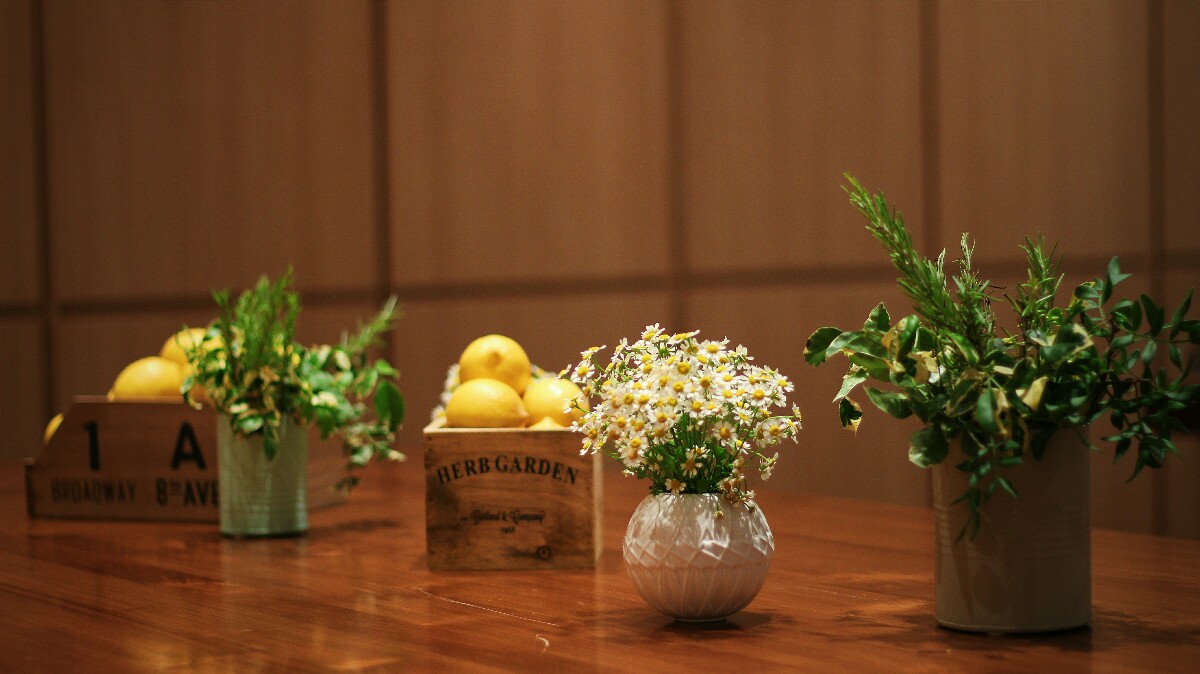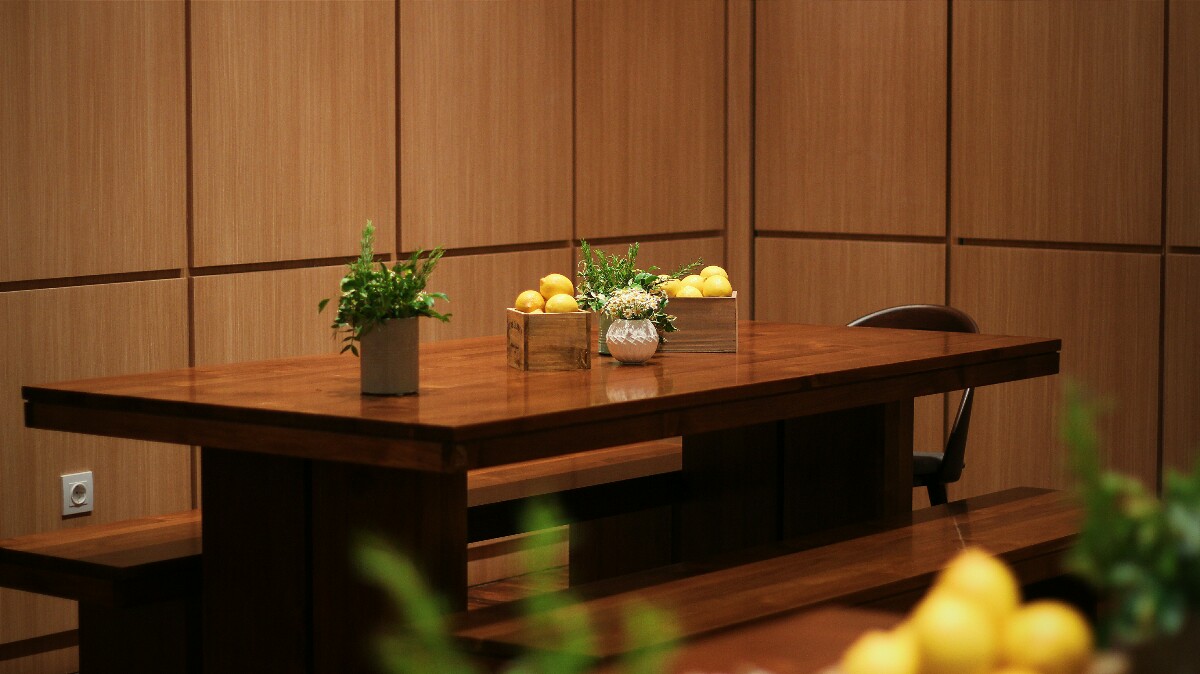 At the time, the waiter will bring you the tea set in the glass tube from the tea you will choose. And the tea served here is overwhelming, they provide kinds of dried fruit, herbs, spice and flowers. You can also ask the type of tea that suits your needs or preferences to the waiter. Want to know the tea menu that I order here? Just scroll guys!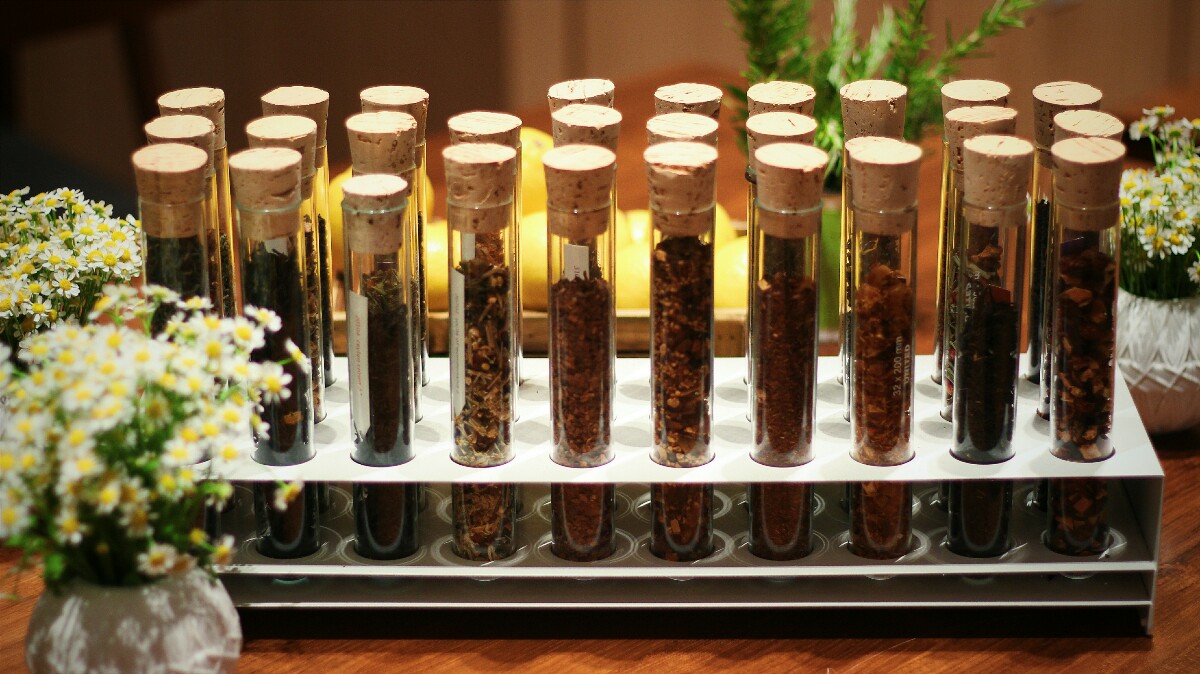 Blossom Blanc
The composition of this menu is silver needle white tea, manggo, orange, marigold and cornflower. The tea that I ordered this is including the type of white tea. White tea comes from the youngest tea leaves were still rolled up at the top of the tea tree. Young tea leaves are usually covered by fine hairs that will turn the color into silvery white after the leaves are dried.
This white color is the origin of the name white tea. Because of its straight and sharp shape after going through the drying process, white tea is often also called the term 'silver needle'. White tea proved to have efficacy as lowering fat content, cholesterol, blood sugar levels and maintain heart function. In fact, in some cases white tea can serve as a healing agent.
If we talk about the taste of this tea, the taste is very good with the dominant fruit. So, very fortunately I found this tea here. Besides I get a new taste of tea taste, I also get the healthy effect of this tea.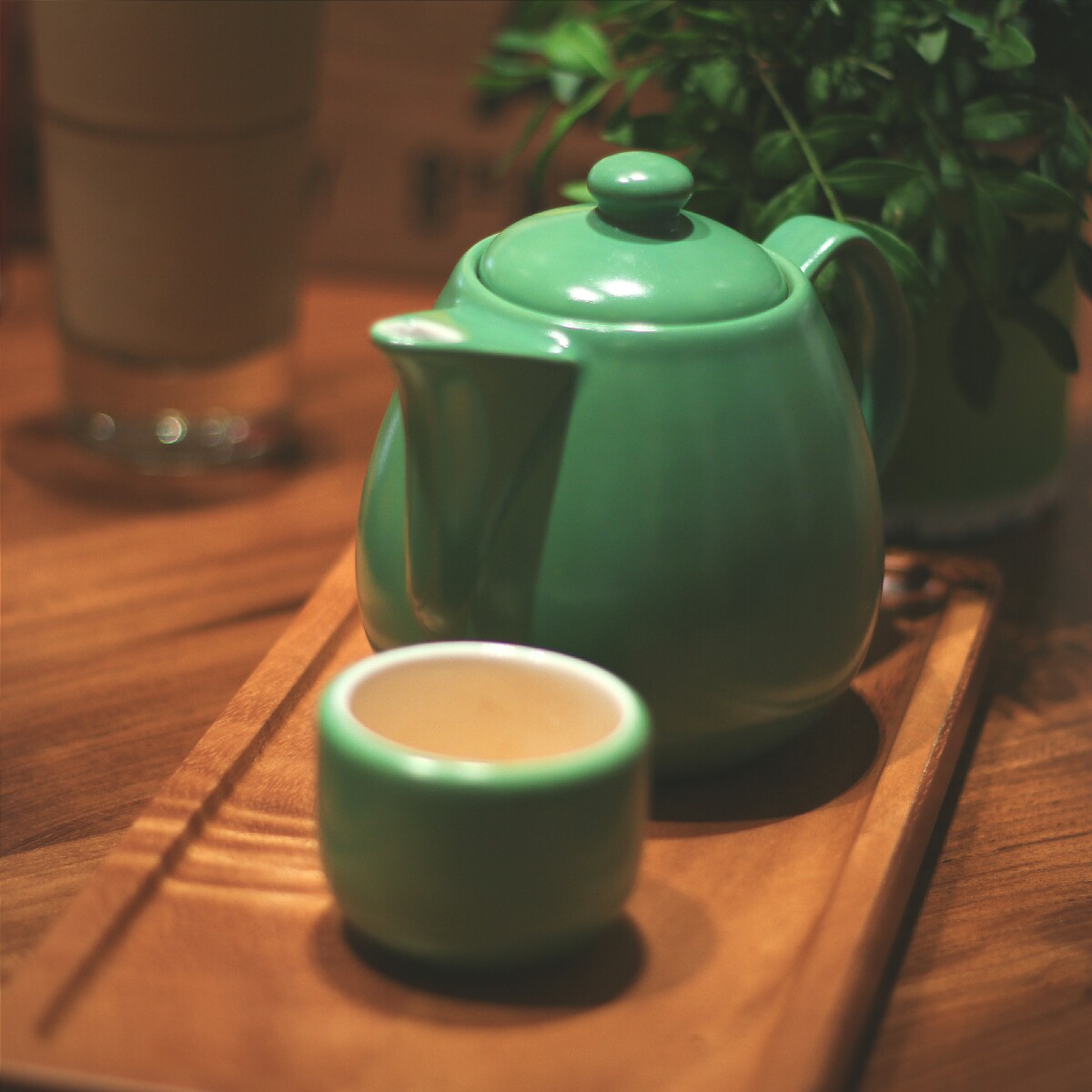 Es Kopi susu L&C IDR 38K
As we know before ice coffee milk is a trend of coffee lovers in Jakarta. Many coffee shops that serve this menu with a variety of flavors that they provide. And when I found out there was this menu on Lewis & Carroll, without asking again, I immediately ordered this coffee menu. For taste not too different from the others, coffee taste is not too strong but quite tasty. For sweet levels sugar is provided separately.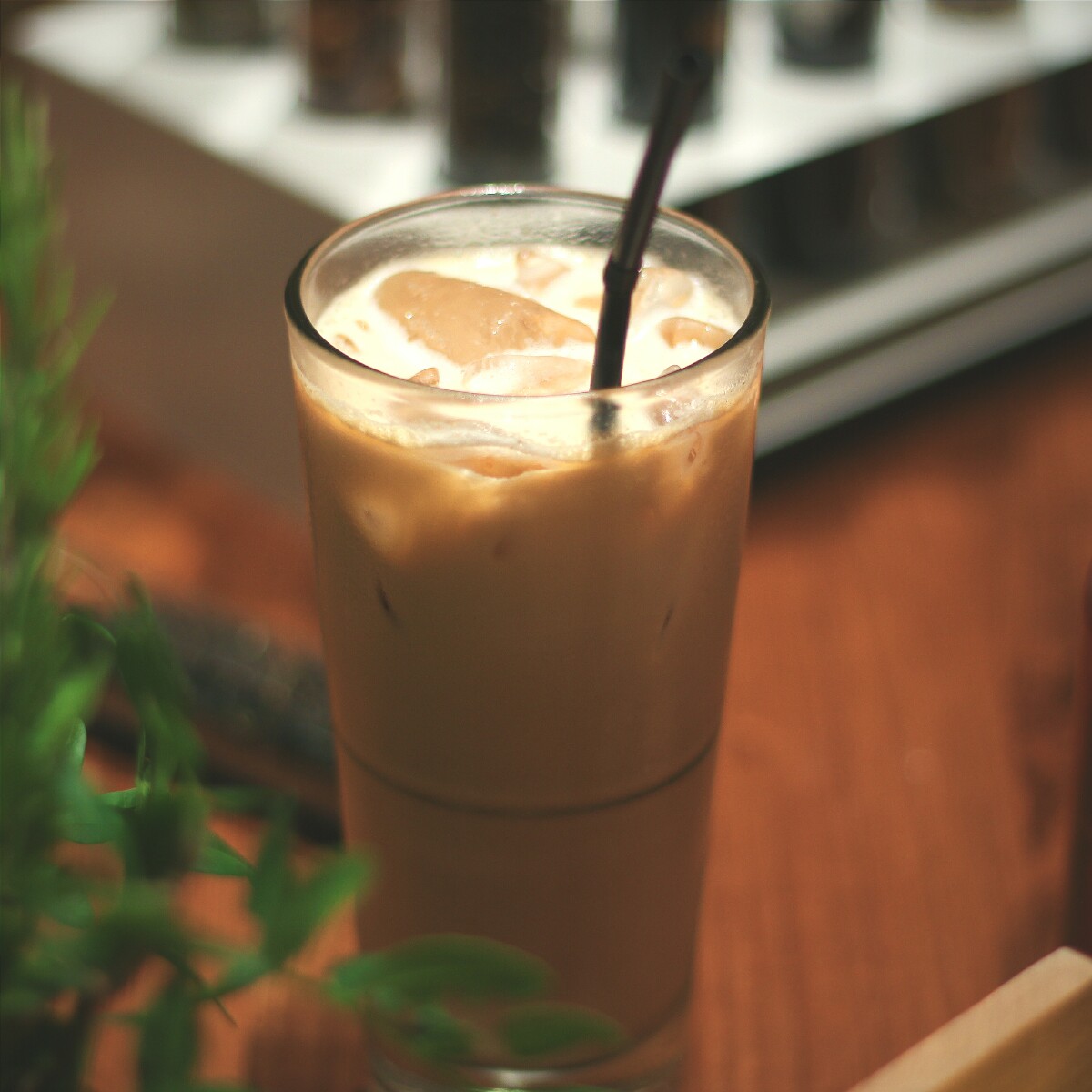 Colada Sun IDR 40K
The composition of this menu is hibiscus blossoms, rosehip, apple, pineapple, coconut, orange peels. This type of tea includes fruit tea. The tea menu is very refreshing with a distinctive sweet taste. To get sweet levels this tea menu also provides a separate sugar. This tea menu is perfect for you who want to make your day fun.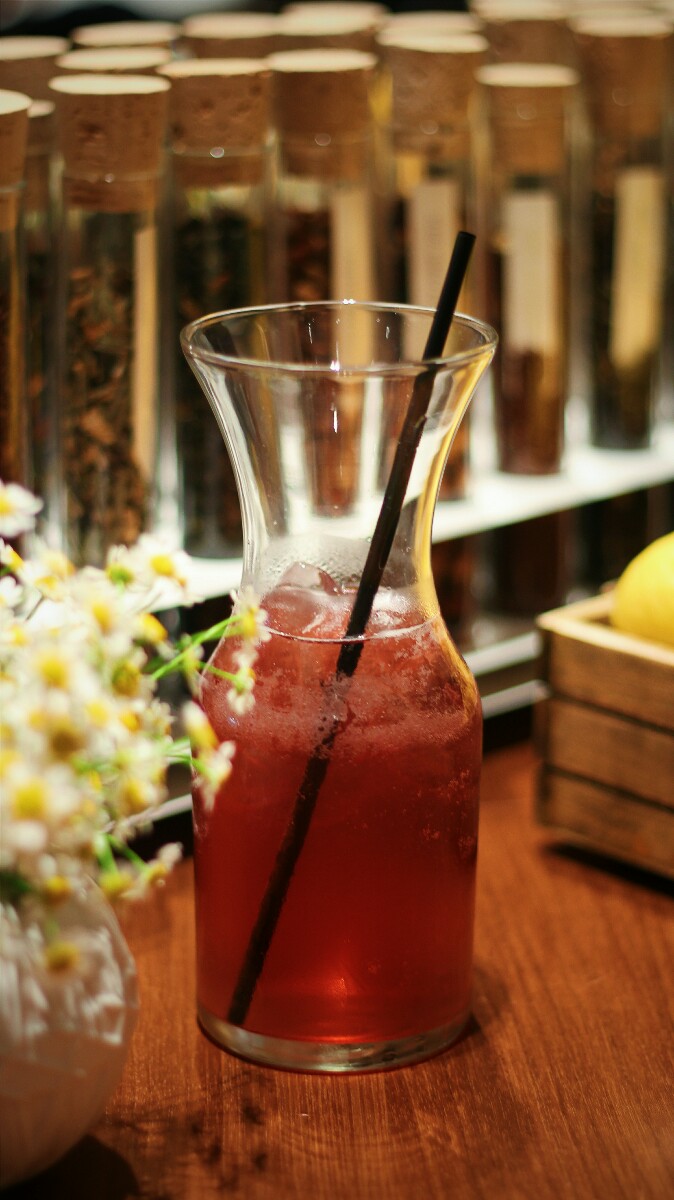 Kyoto Matcha Panna Cotta IDR 52K
This menu served with uji (Japan) ceremonial grade matcha infused in panna cotta, served with strawberry sauce. When we drink tea very suitable if accompanied by a very sweet dessert like this. The presentation of this menu is very pretty and cute. I think I really fell in love with this menu on the first bite. The taste of matcha is presented greatly. So you must try this when visit Lewis & Carroll.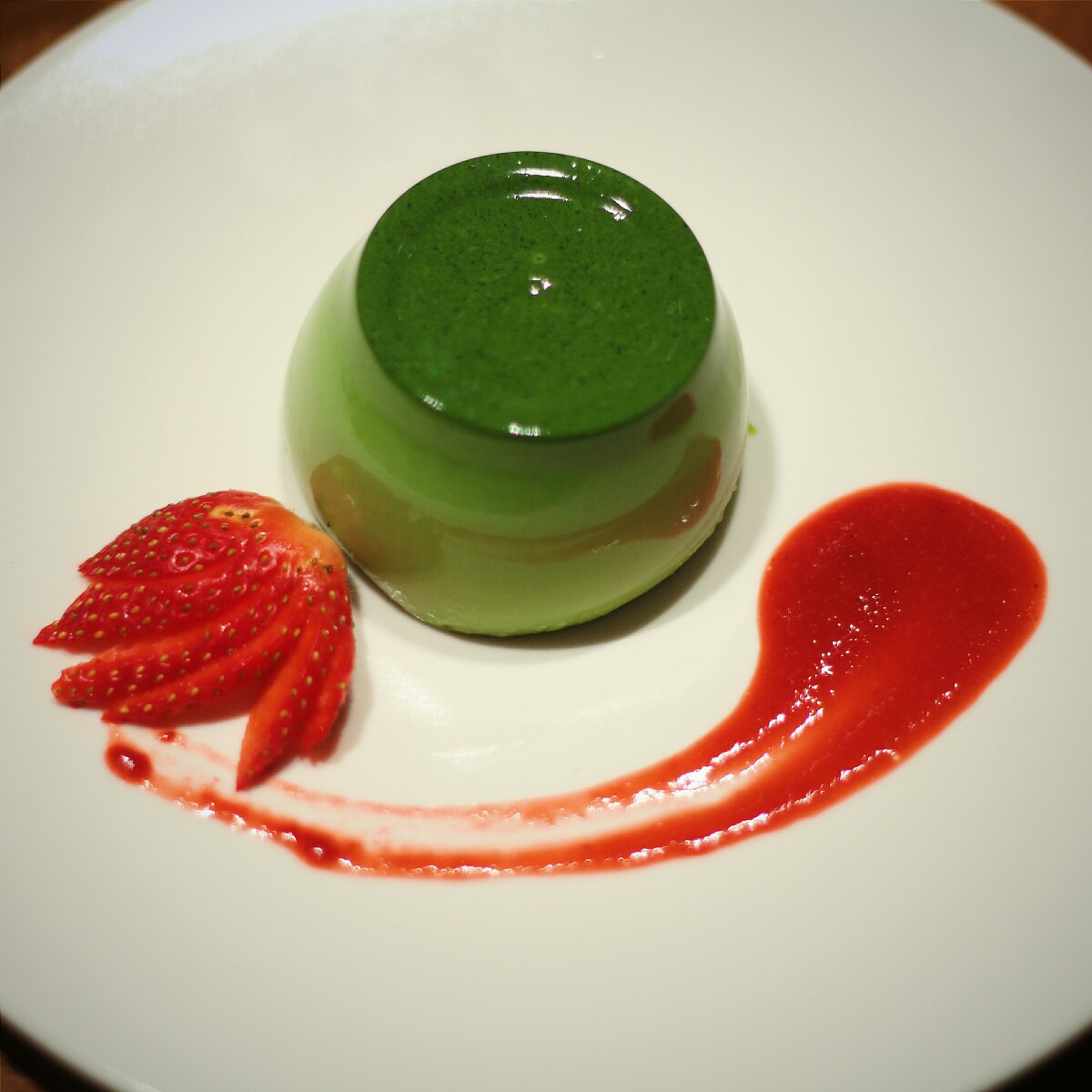 Over all, I really like all the tea and dessert that is presented by Lewis & Carroll. They have a good taste, good service and has a very comfortable place. I highly recommend this tea house to you guys! Because I bet, this will not disappoint you but make you satisfied.
When coming here, I am very happy because my friends is willing to spend their time on my birthday. With them on June 7th ago I feel they have given their very precious gift. Is their Time. Thank you for mas Adi my bro, my sis Tissa, my sis Ursula, my sis Anissa, my sis Lidya, my sis Andrika, my uni Elen, my sis Eka and my sis Astrid who has given me a very unforgettable surprise. Love you so much!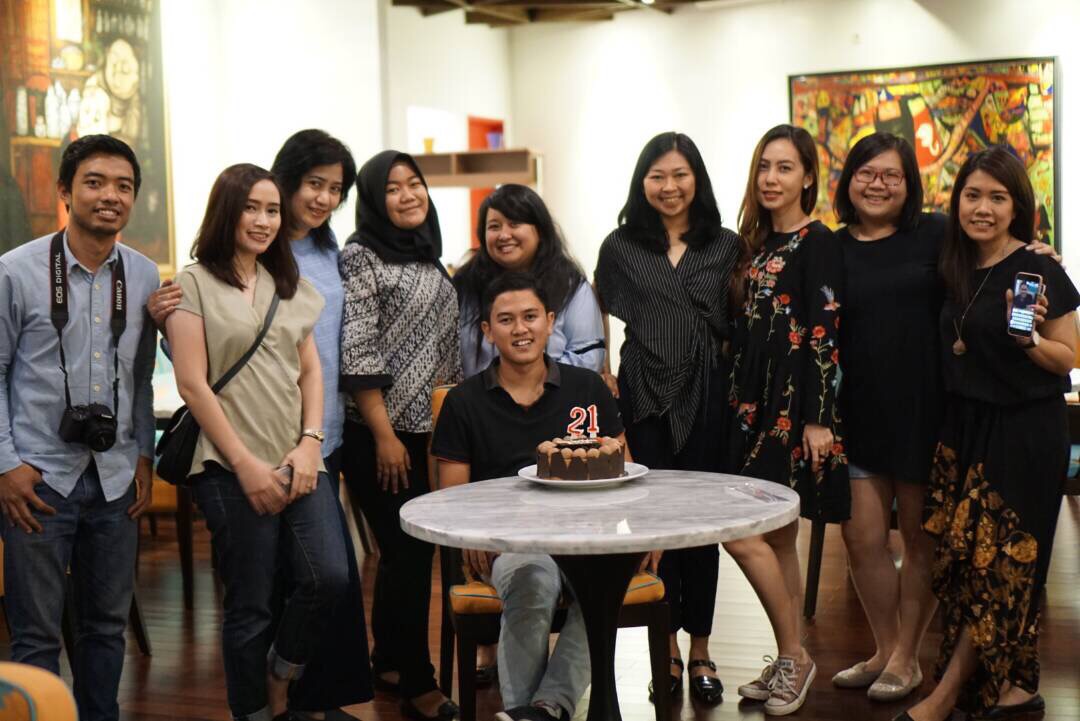 That's my adventure when visiting new branches from Lewis & Carroll at Grand Indonesia mall. Finally I enclose this review with warm regards and I apologize if there any errors in my writing. And see you again in another article with Jajanbeken!
RATING
Ambience : Excellent
Taste : Excellent
Service : Good
Price :  Average
FACILITIES
Wifi : Yes
Plug : Yes
Dine in : Yes
Outdoor : No
Toilet : Yes
Parking: Yes
CONTACT
Address : Grand Indonesia Mall, UG Floor, Central Dept. Store, Jl. MH Thamrin No. 1, Thamrin, Jakarta
Telp :  021 21889061
Instagram Lewis & Carroll @lewisandcarrolltea
INFORMATION
Open hour : 10.00 – 22.00
Price : Average 300K  for two people (approx.)
MAP