Now we can easily find traditional food restaurant especially Balinese cuisine in Jakarta. Well say, Bali restaurant in Jakarta is not much as like as Padang restaurant. But you don't have to worry! On this occasion, I will share my experience visited one of Bali restaurants in Jakarta were very popular. Located at CityWalk Sudirman Mall it's called Rempah Bali.
In addition to well-known rich of spices, Indonesian traditional food is also well known for spiciness. For some people, spicy flavor is what actually to increase appetite. Perhaps because it, now many restaurants in Jakarta serving traditional food that are packed more attractive and modern.
Talking about the Bali cuisine, almost all of us loved it. Spicy taste and strong taste make the typical food of Bali Unforgettable. Now I am so happy I can find restaurants of Bali that are around us. Want to know more about Bali restaurants that I visited yesterday? Check it out guys!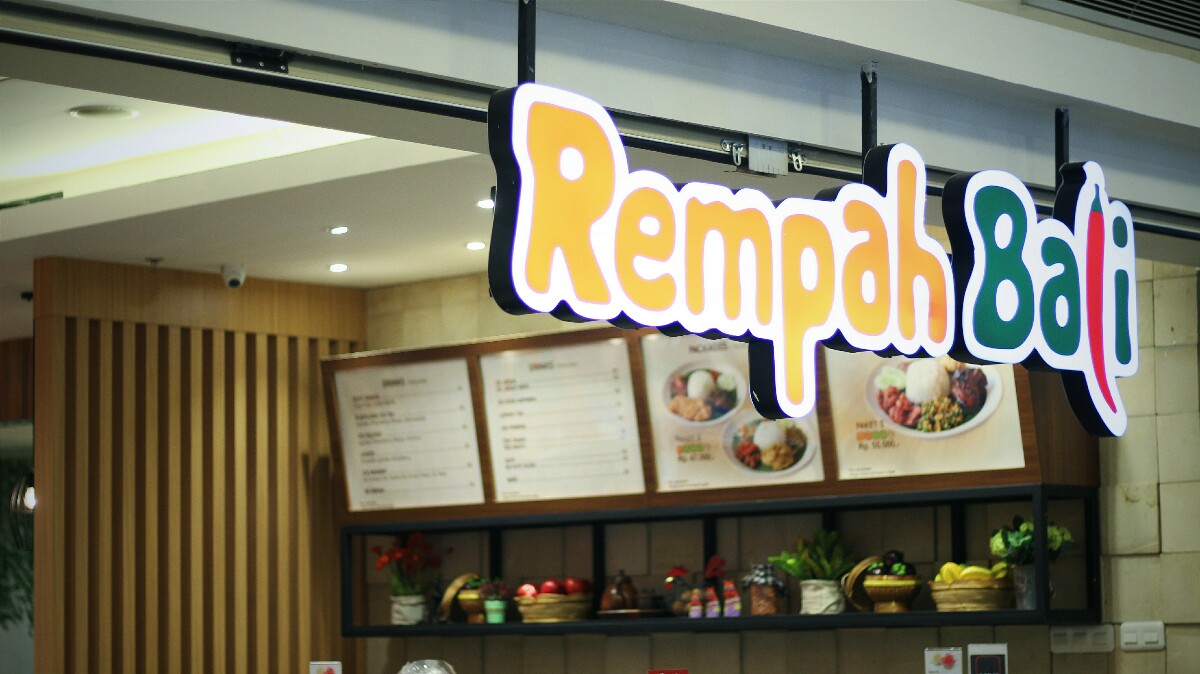 Can already be seen clearly from the front, this restaurant have a concept Bali restaurant which is packed with modern. Located on the first floor and you have to take one floor when it's in the lobby ground. And this restaurant is relatively new at this CityWalk mall.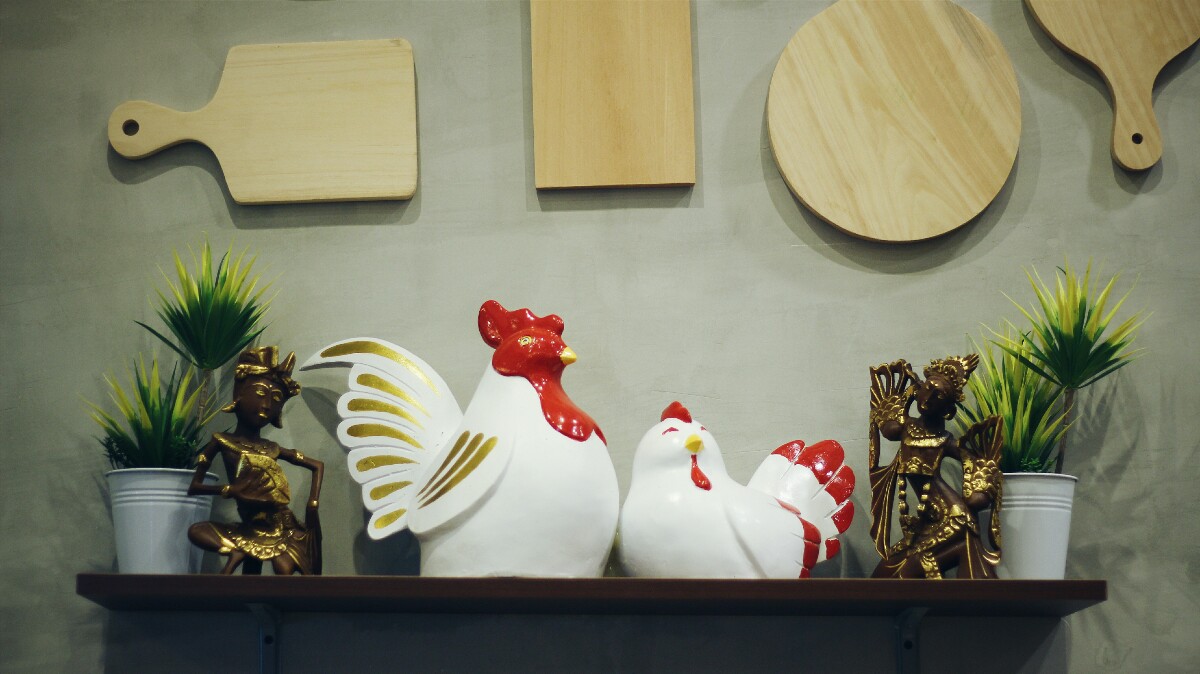 When entered into this restaurant, the Bali shades already felt. Seen from the paintings that adorn the walls at this restaurant. And the most I like too, is the waitress here has very good manner and really understand how to serve guests. Here's my point when assessing a quality of the restaurant.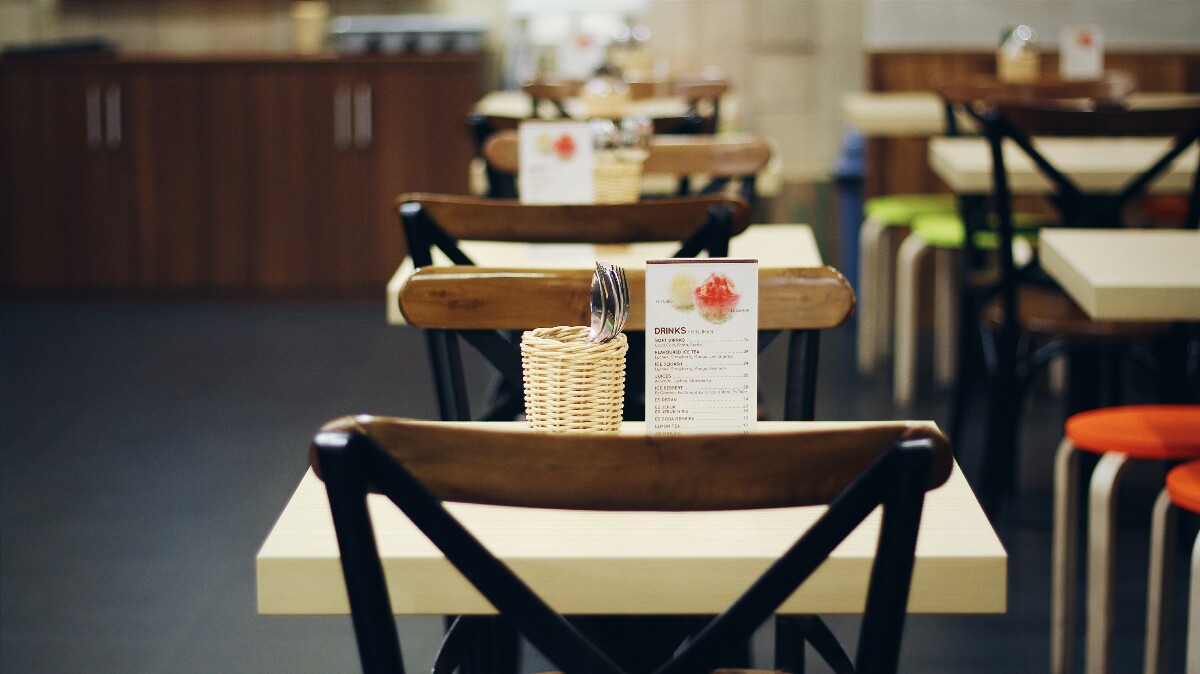 The ornaments that were presented at this restaurant is very pretty. All the tables in the restaurant is neatly arranged. When I'm here me and my friend sitting at a table with capacity for families.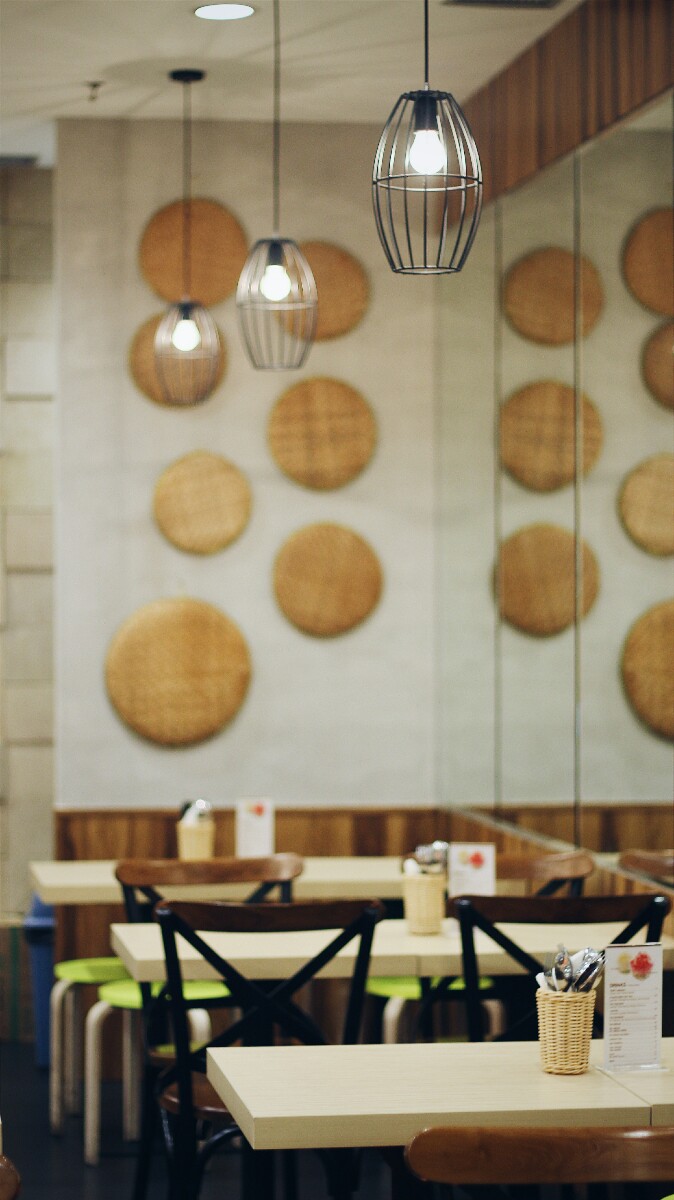 The Food at Rempah Bali
Different from the usual restaurant, Rempah Bali have a concept like a buffet. So you can choose appropriate foods listed on the display. Besides there are also packages that could be an option for your meal. As for the menu among other packages:
1 Package – IDR 39K : 1 Side dish, 2 Vegetable, Rice and Sambal
2 Package – IDR 47K : 1 Side dish, 3 Vegetable, Rice and Sambal
3 Package – IDR 55k : 2 Side dish, 2 Vegetable, Rice and Sambal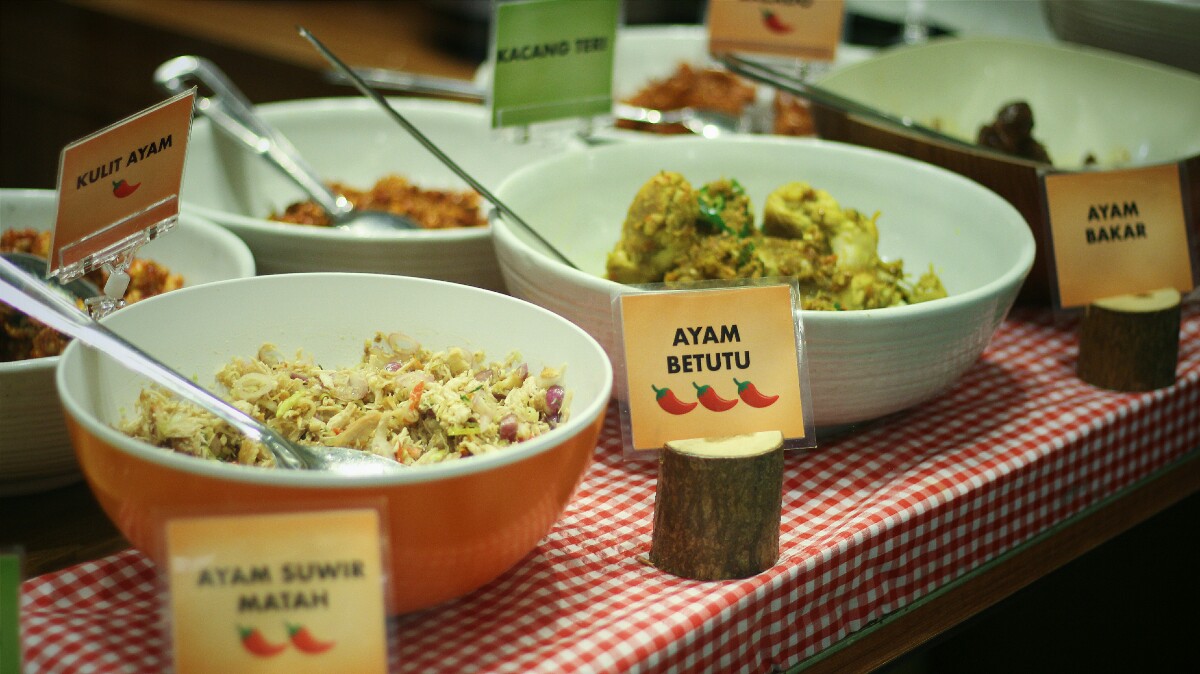 All food are interesting! Ayam Betutu, Ayam Suwir Matah, Kacang Teri, Sate Lilit all is very famous in Bali. When those food came to our table and here we go the Bali Food Festive will begin!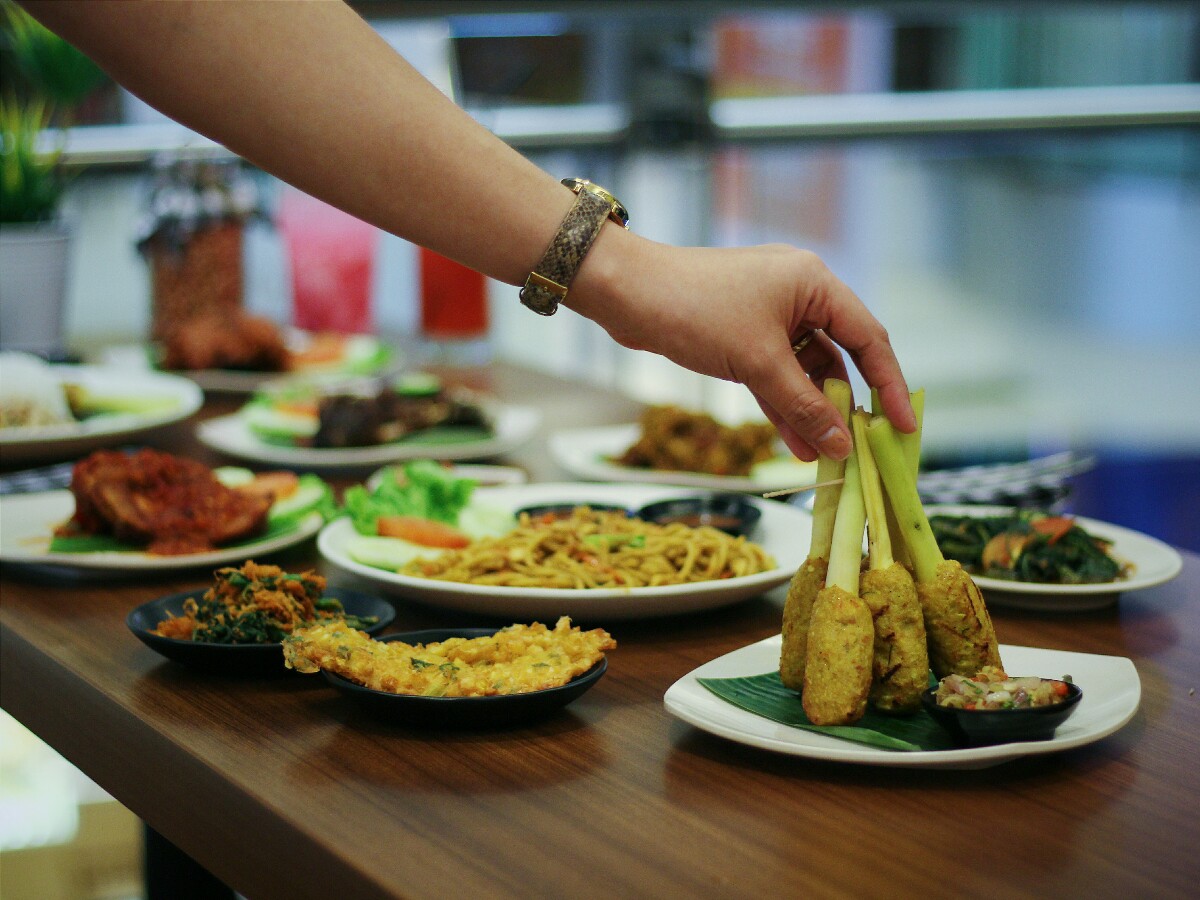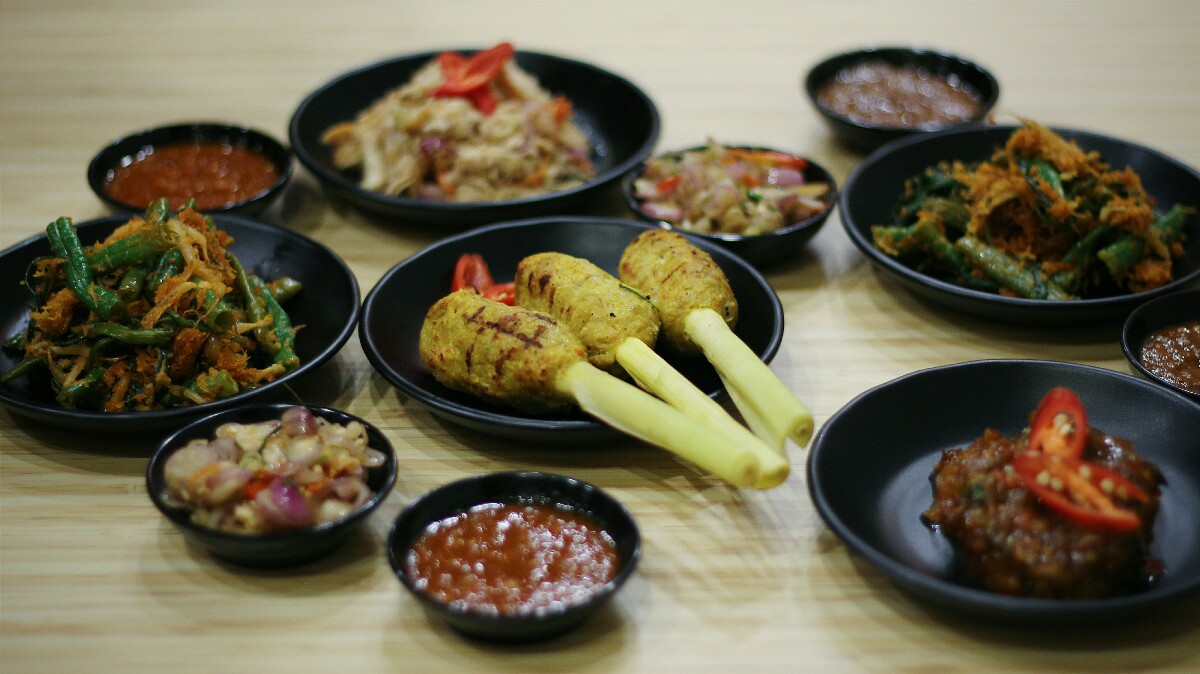 Kacang Panjang
Kacang Panjang or Long Beans in Rempah Bali is very fresh and crunch. The sweet and spicy mix well in this dish.  Good job for the chef!
Sate Lilit
I have ever tried Sate Lilit in Bali and Rempah Bali has a same taste of their sate lilit. The meat, the consistency and the savory suddenly make me remember to Bali.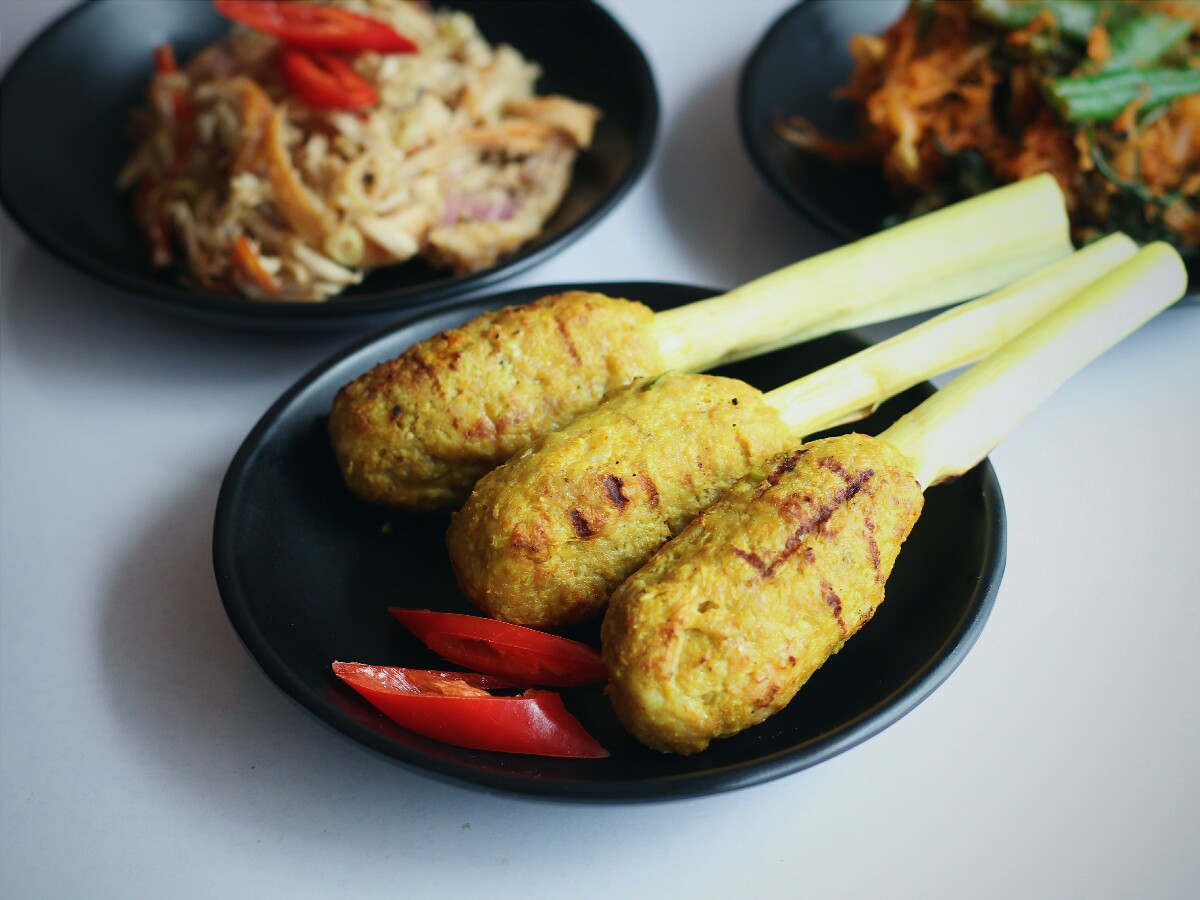 Ayam Suir Matah
Ohhh I love this menu so much! The chicken not too dry and the sambal matah make the dish more delicious. The spiciness level was affordable, sweet and salty not too over. The onion aroma was appetite and this is one of my favorite menu in Rempah Bali.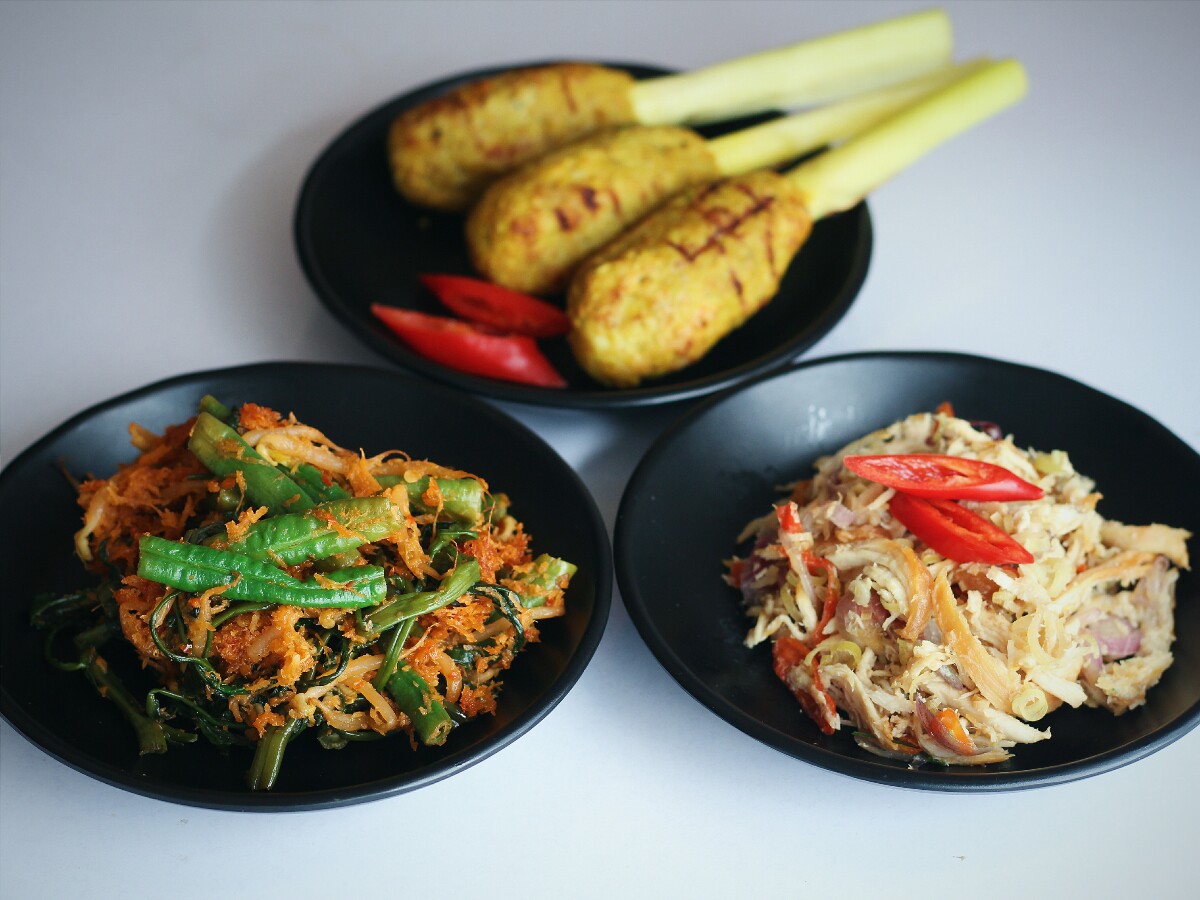 Urap
Rempah Bali has a gorgeous urap and delicacy! Their urap close to my mother made, the freshness of the ingredients, the coconut grater, the long bean and the spiciness level really  really make me remember to our home. Love it!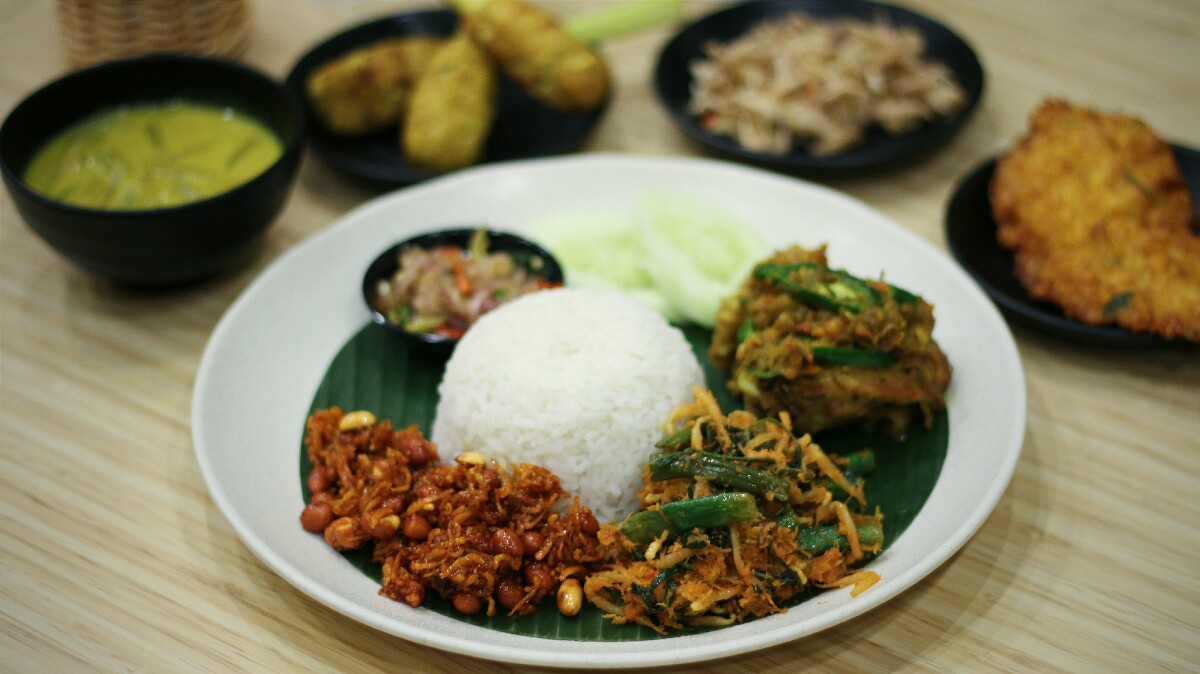 Teri Kacang
Another heavenly dish in this restaurant that is Teri Kacang! I love the taste, the sweetness, saltiness, and crispy texture from the anchovy and peanut make more bombing when paired with steam rice. Recommended!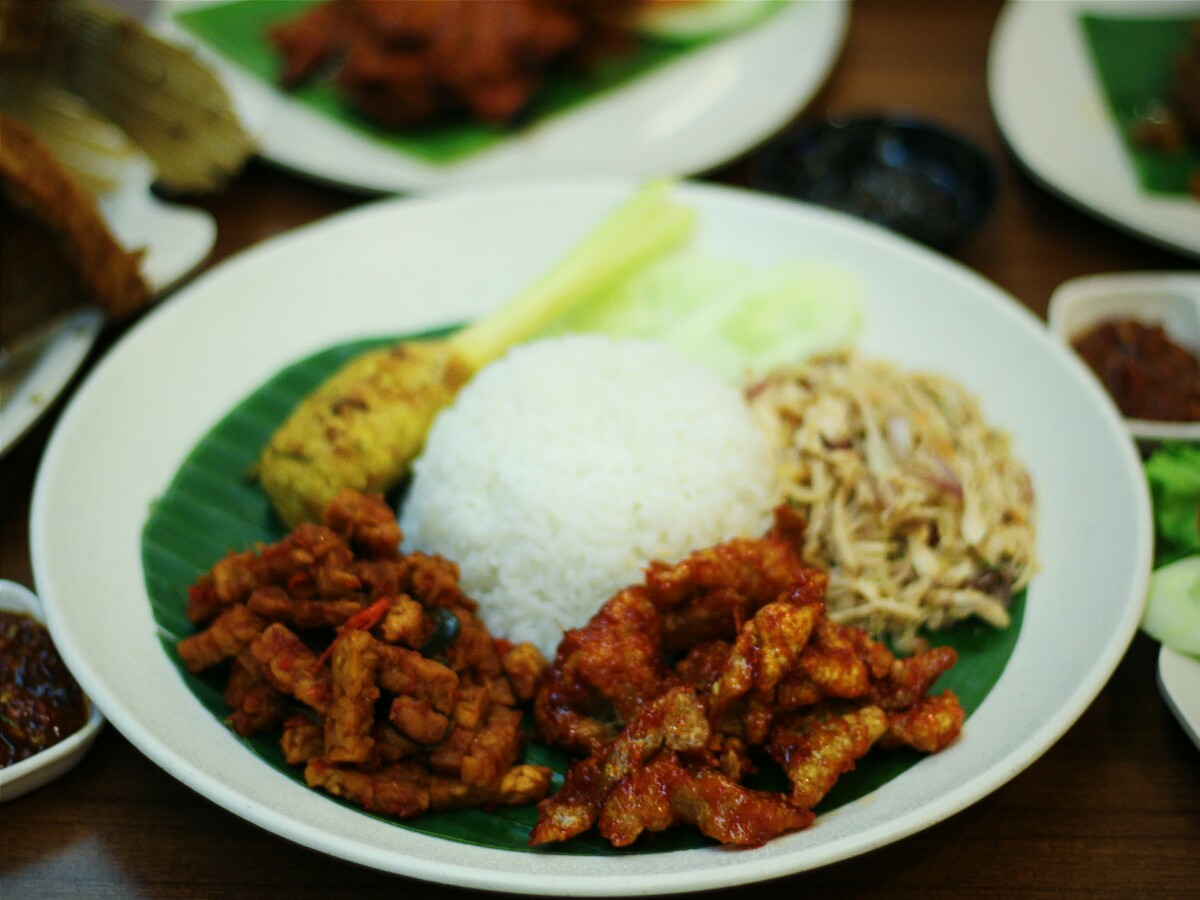 Genjer
My favorite stir-fry vegetable, genjer is something I can not resists. The cooked level was perfect and the taste is so gooood!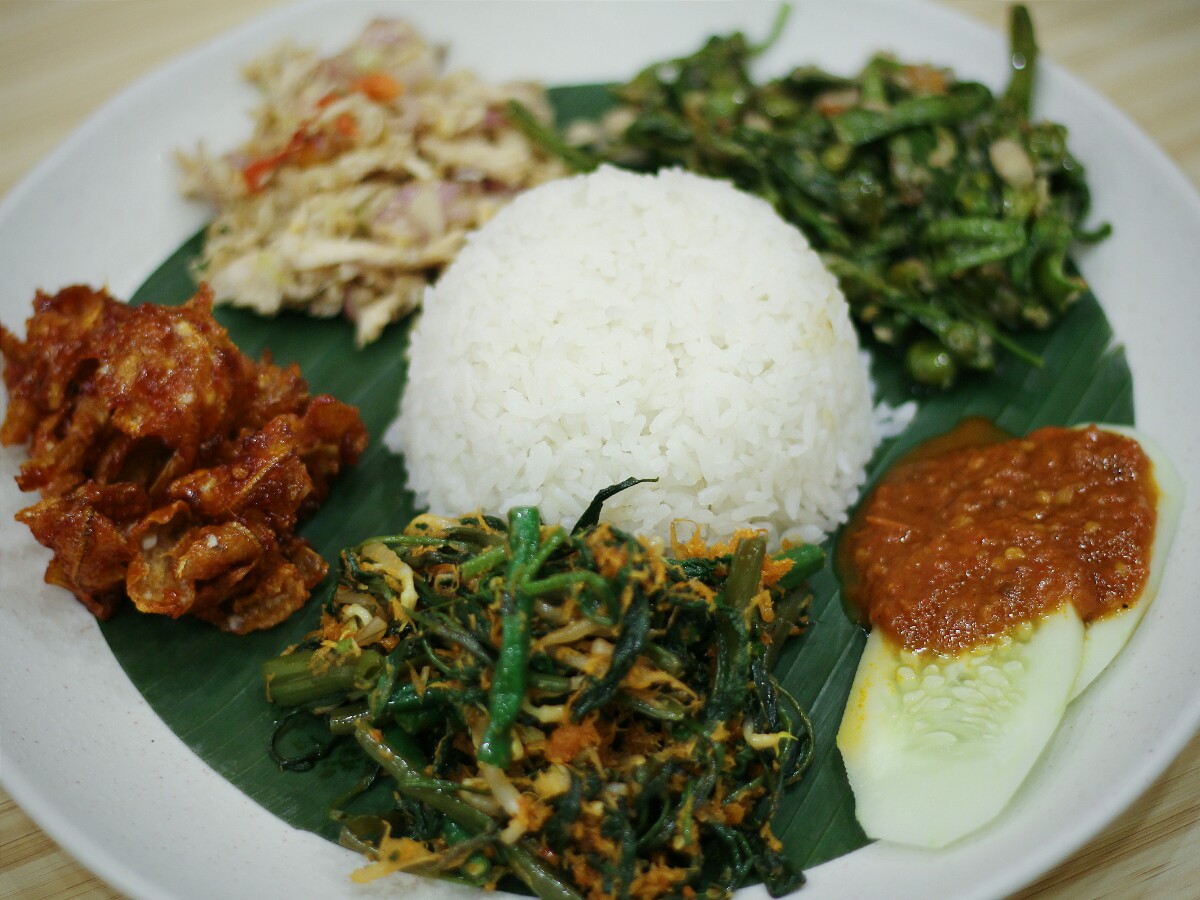 Es Degan
Served with cocopandan syrup, this Es Degan look stunning with some pieces of young coconut flesh. Not too sweet and tasty, this is will accompany you during your meal time here and I recommended to you.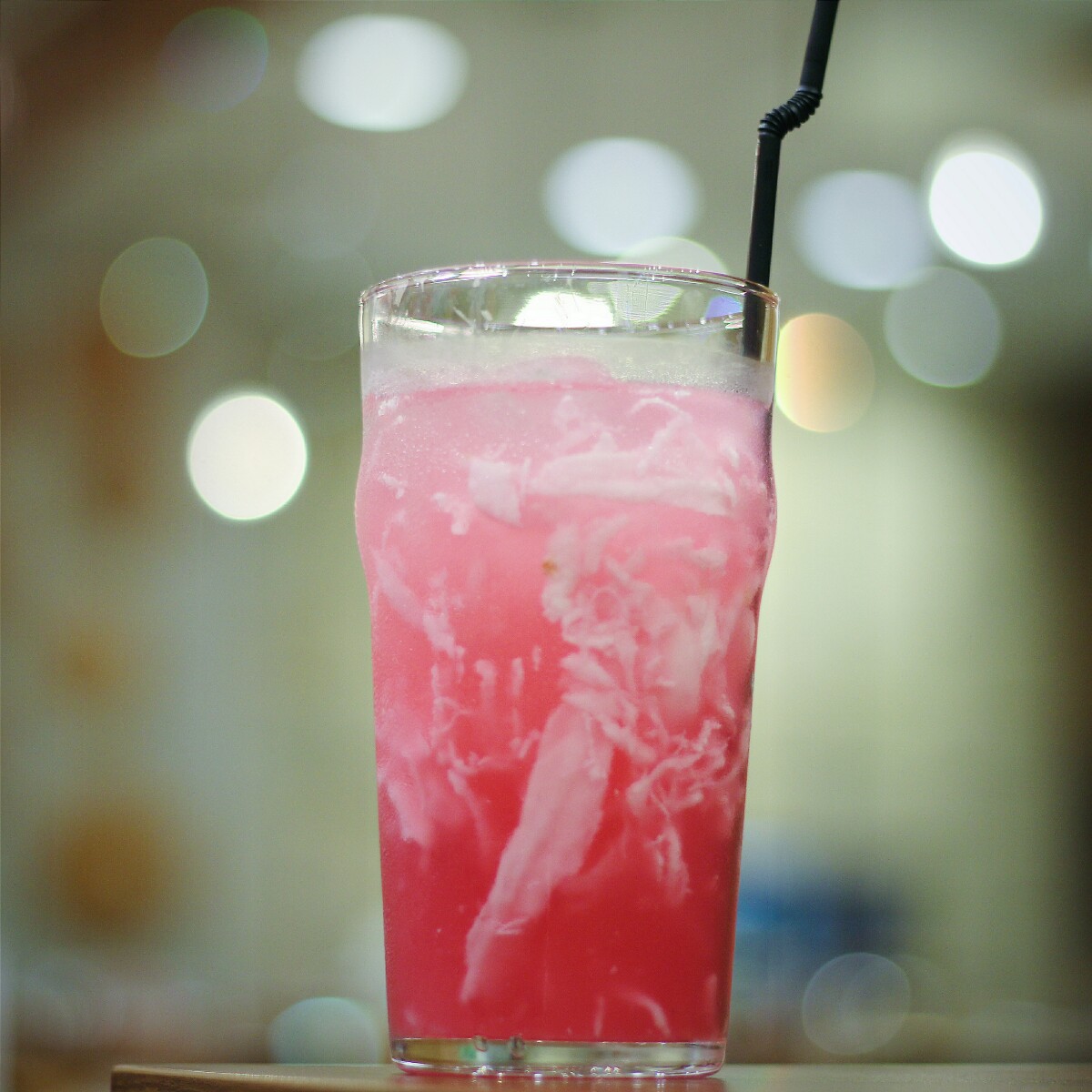 Another food and drinks in Rempah Bali restaurant.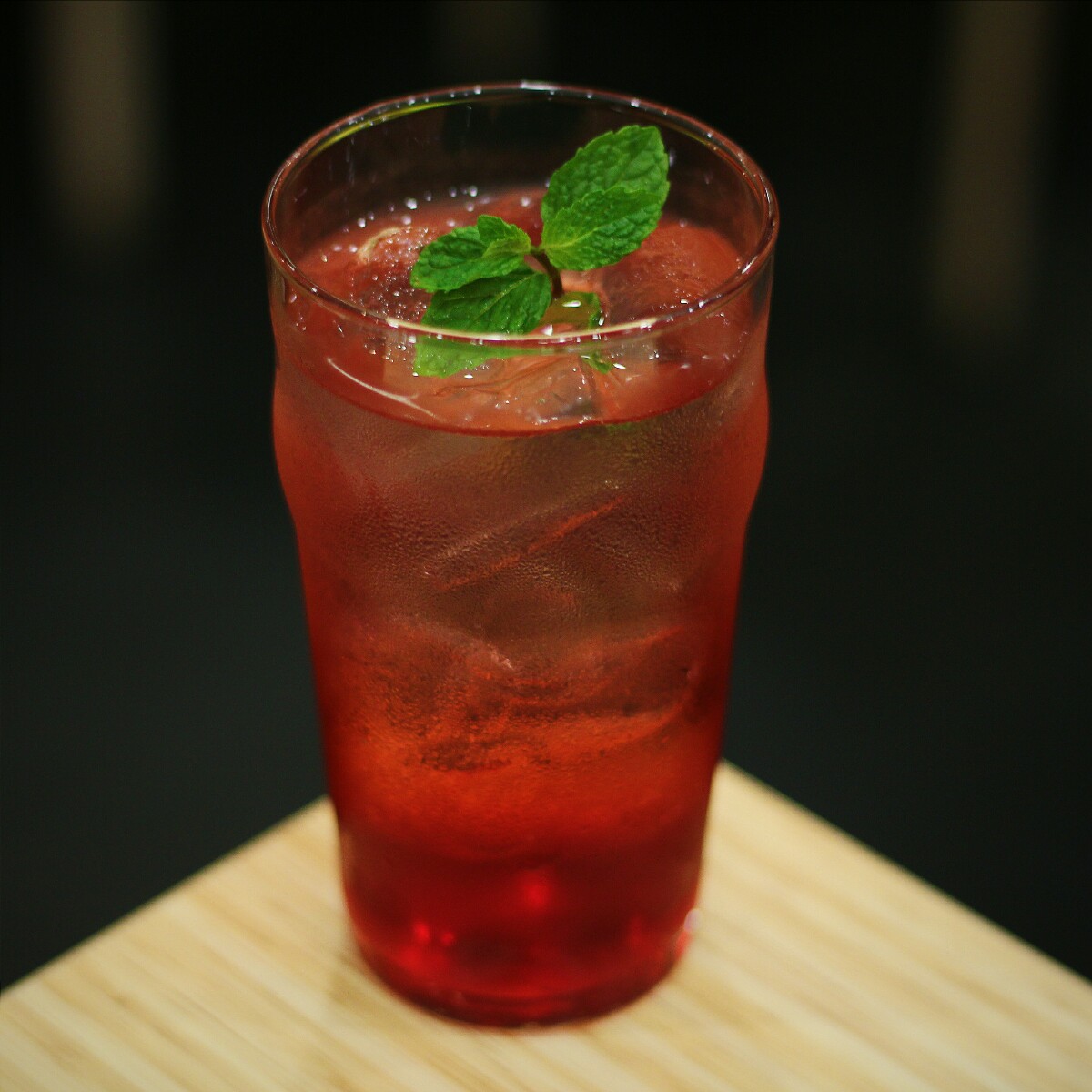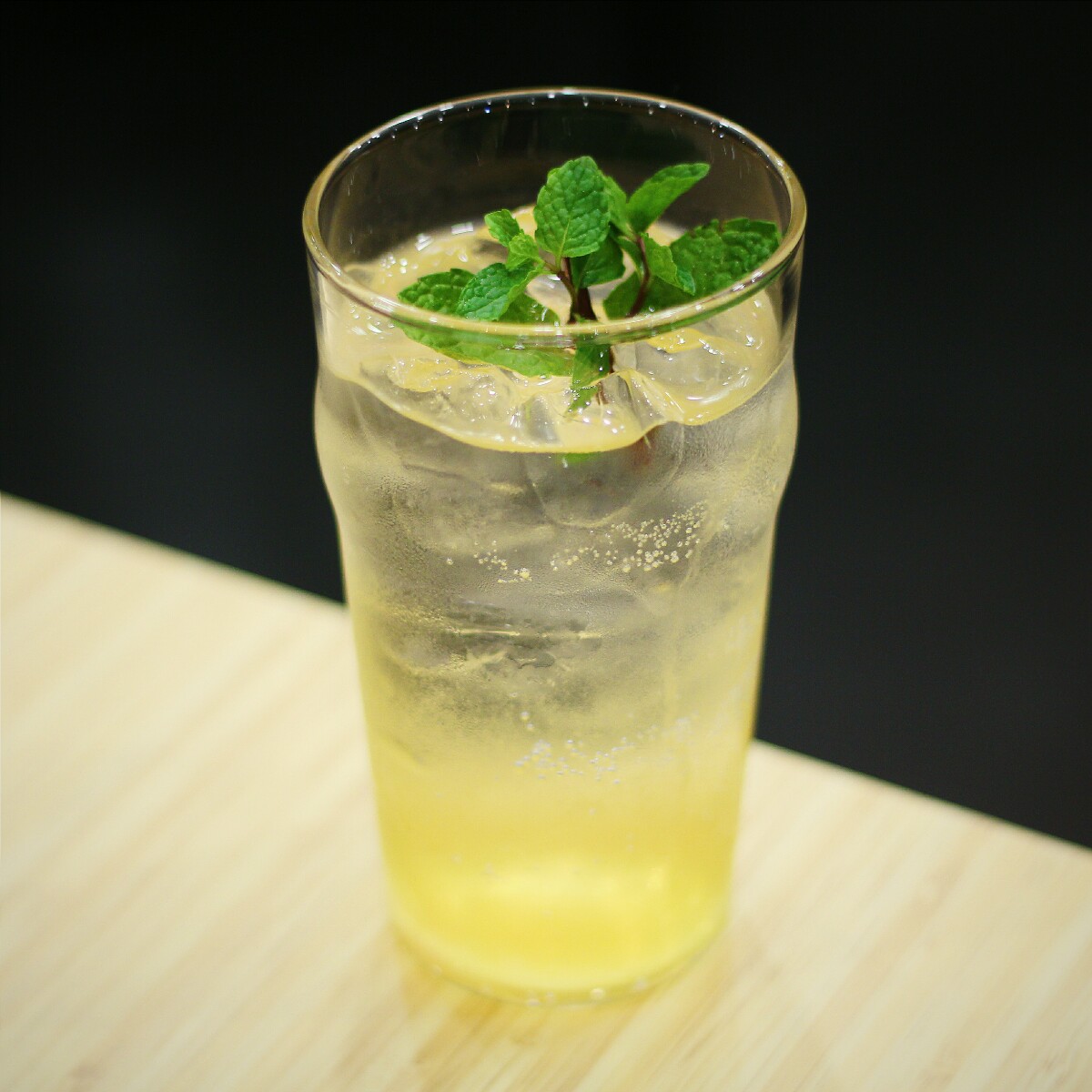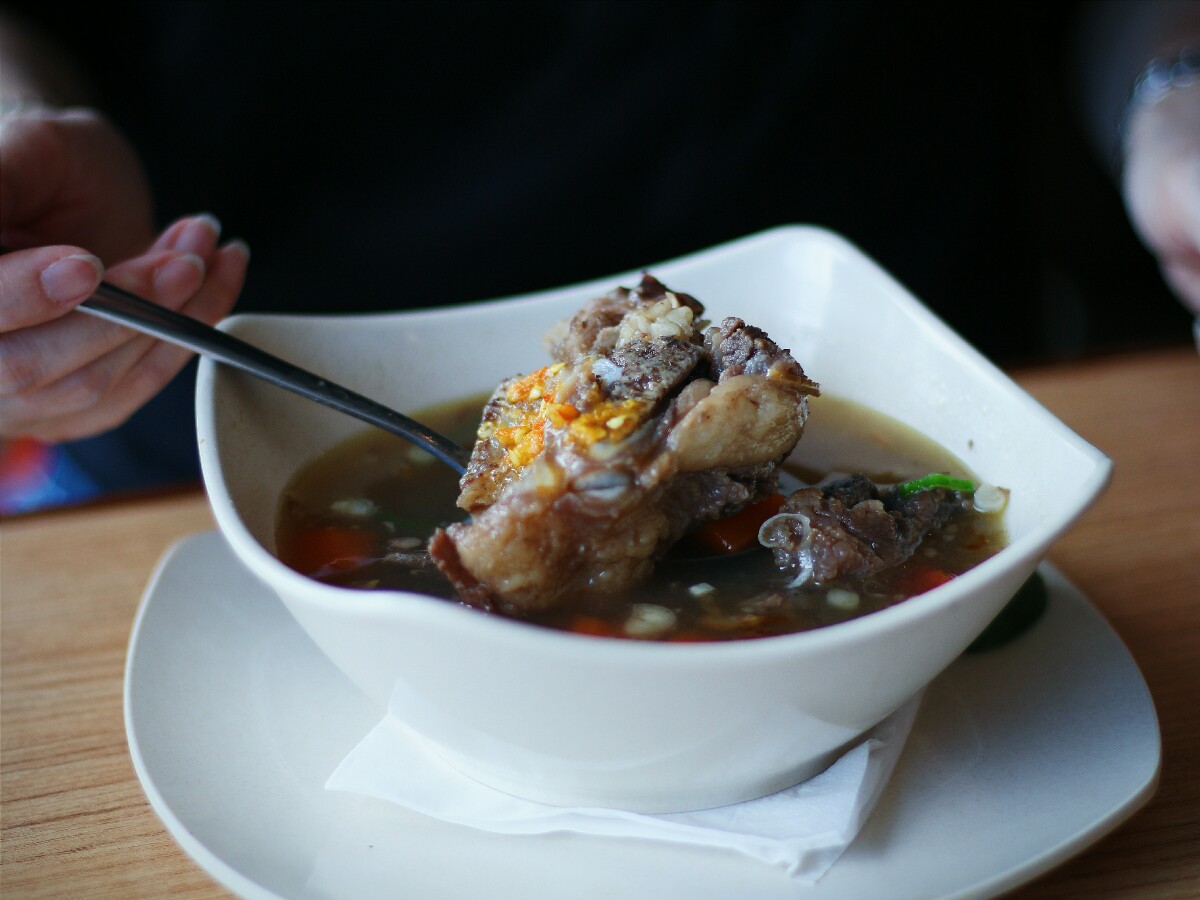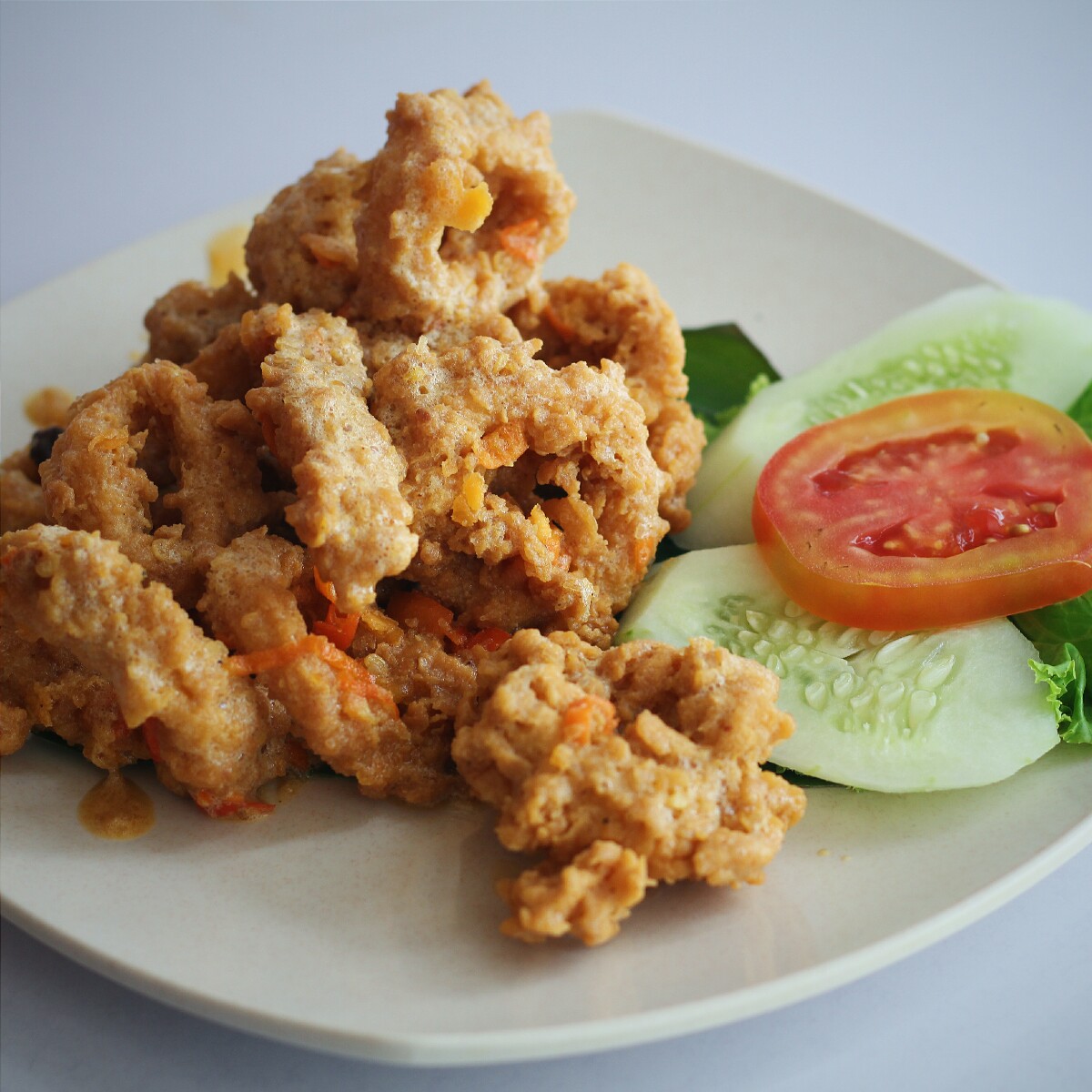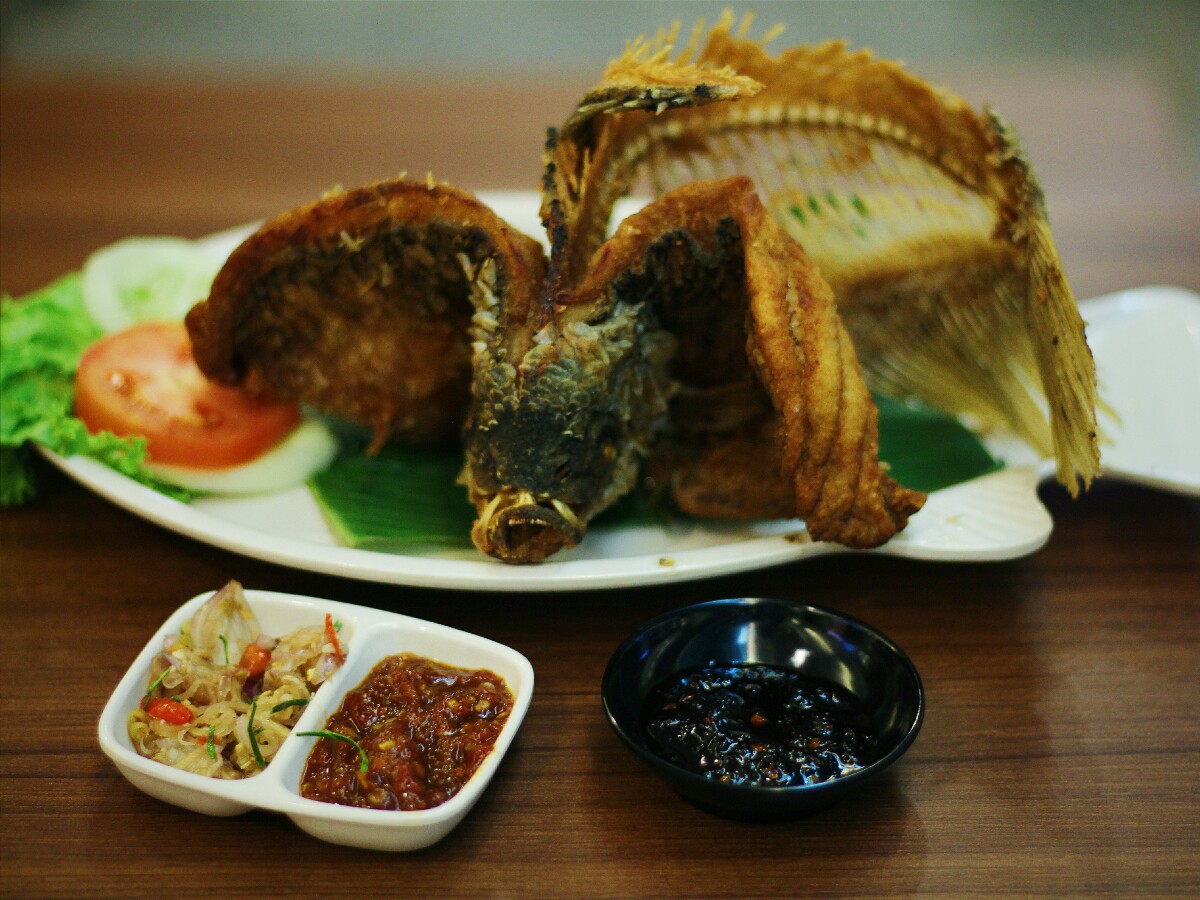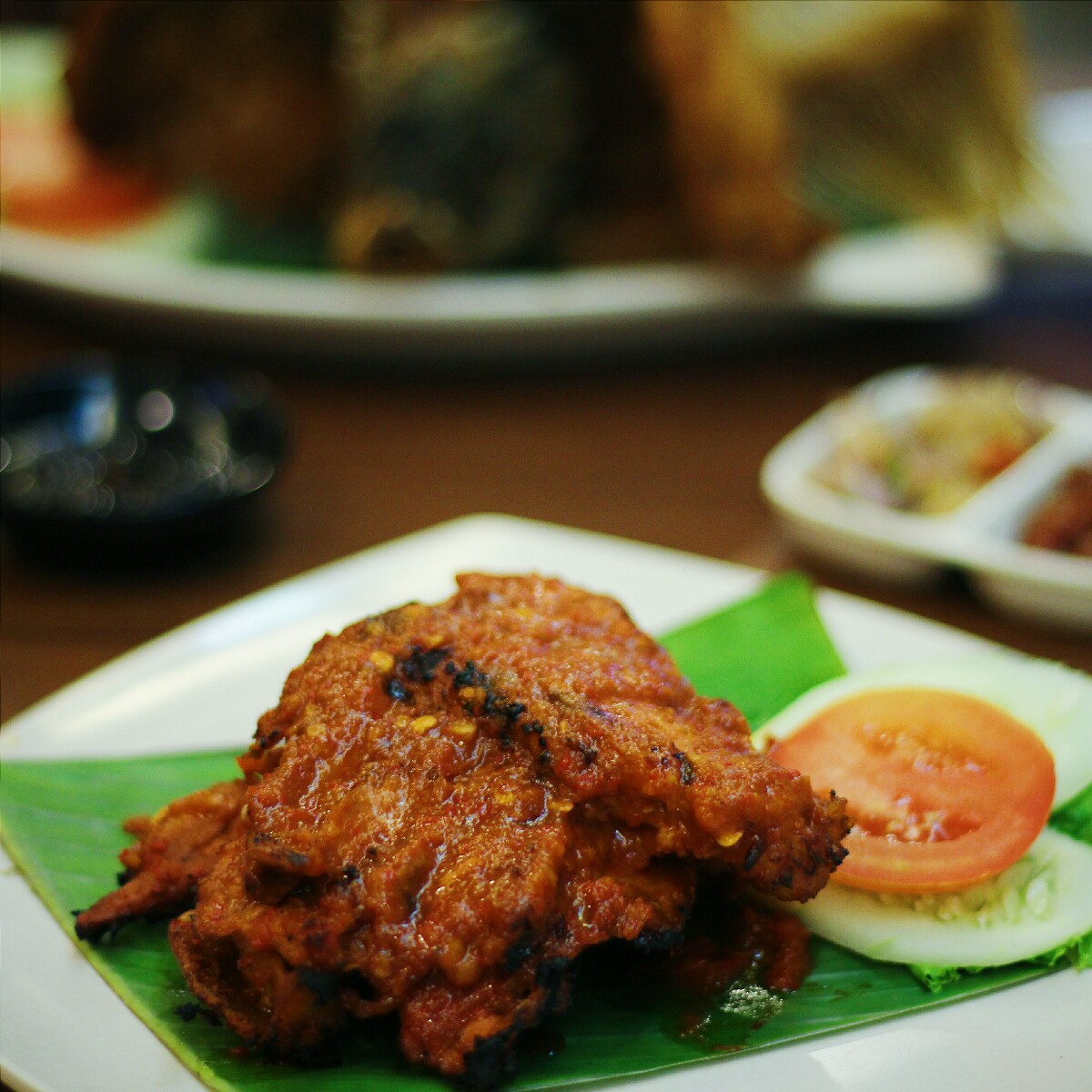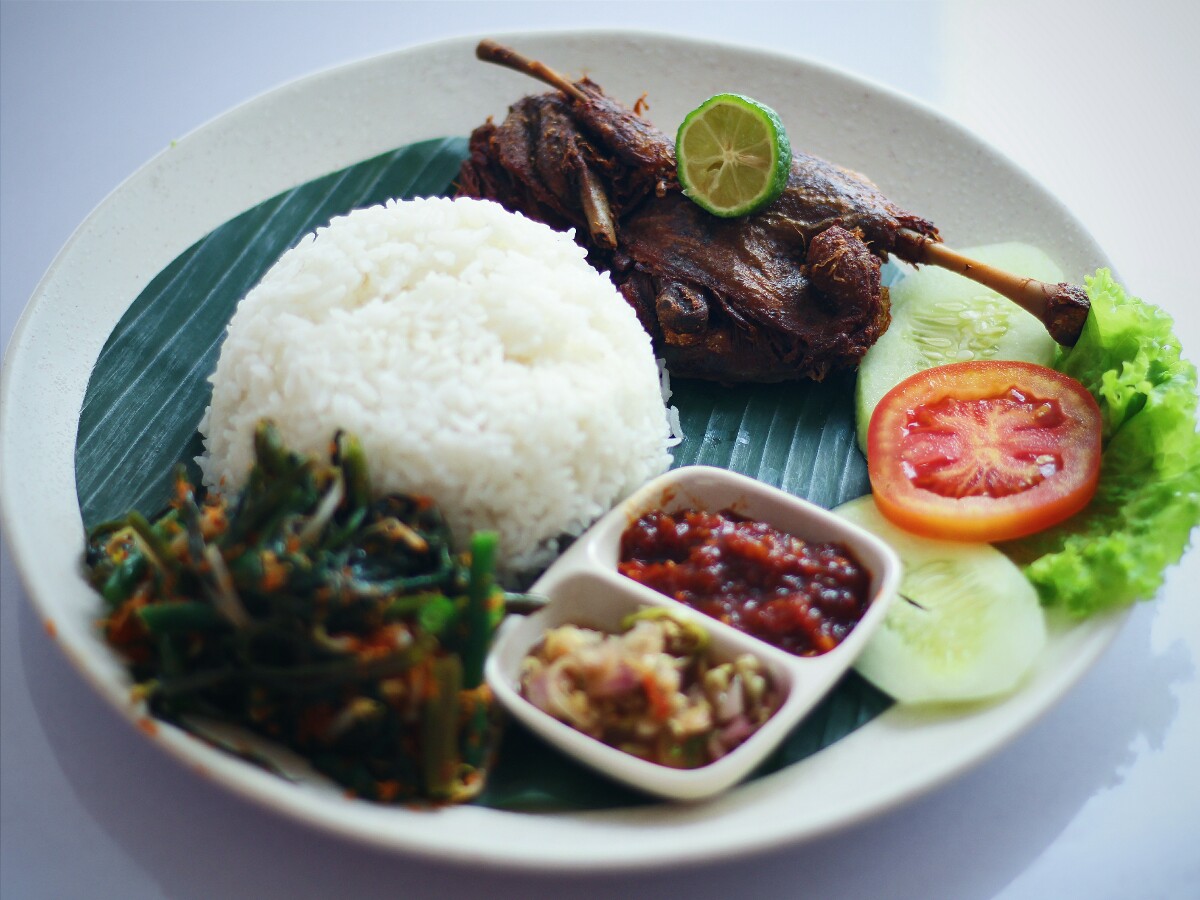 That was my experience in Rempah Bali restaurant, overall they have good taste Balinese cuisine. I recommended their Ayam Suir Matah, Teri Kacang and the sambal. This restaurant has affordable price too. So do not doubt to visit Rempah Bali restaurant because all food here was tasty! Thank you for reading our blog and see you again in another story!
RATING
Ambience : Good
Taste : Good
Service : Good
FACILITIES
Plug : Yes
Dine in : Yes
Outdoor : No
CONTACT
Address :
Sudirman citywalk, Jl. Kh. Mas Mansyur No.24, RT.1F/RW.11, Karet Tengsin, Tanah Abang, Central Jakarta City, Jakarta 10250, Indonesia
Instagram : rempahbali

INFORMATION
Open hour :10 AM – 10 PM