Hotel Kuwera Inn Bandung, is the place to share my joy with friends on our holiday last week. So for this time, I would like to share to you guys! My staycation experience for one night at Hotel Kuwera Inn Bandung. I've previously posted about K Donuts which is still one building with this hotel. Located at Jalan Bungur I think this is a strategic location which is not far from various tourist destinations.
Until now I still miss my togetherness with my friends in this hotel. Our cheerfulness started came from my sister Ursula, who made this all happened. She is the main person who made this schedule. And she also made our trip itinerary when in Bandung. But did not escape from this hotel which will be our main topic now.
Talking about the city of Bandung will not be endless. Reasonable, because Bandung did have an abundance of charm that makes it difficult to forget. Starting from the green Cliff Keraton in Dago Atas, the magnificent colonial architecture in the street Braga, and delicious Bakmi of Mie Rice Owe Poenja on the Jalan Tubagus Ismail Raya.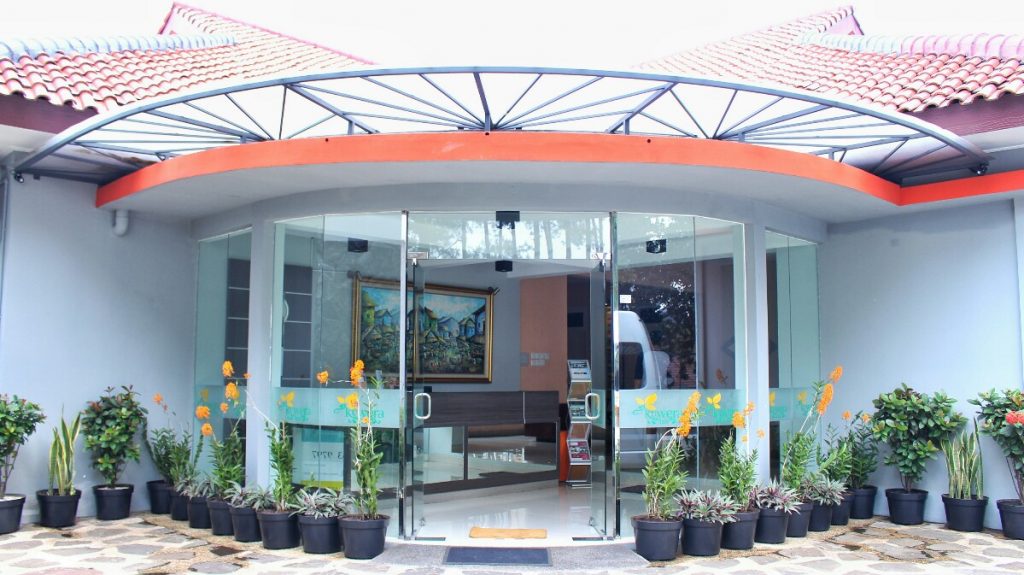 Very clean terrace, that's my first impression when looking at this hotel. This hotel has a large enough parking area and they very concerned about the environment. There is no fence restricting between the hotel and the main road but the distance between the building and the street is separated by the parking lot. So you will still enjoy in your break without noise from the road.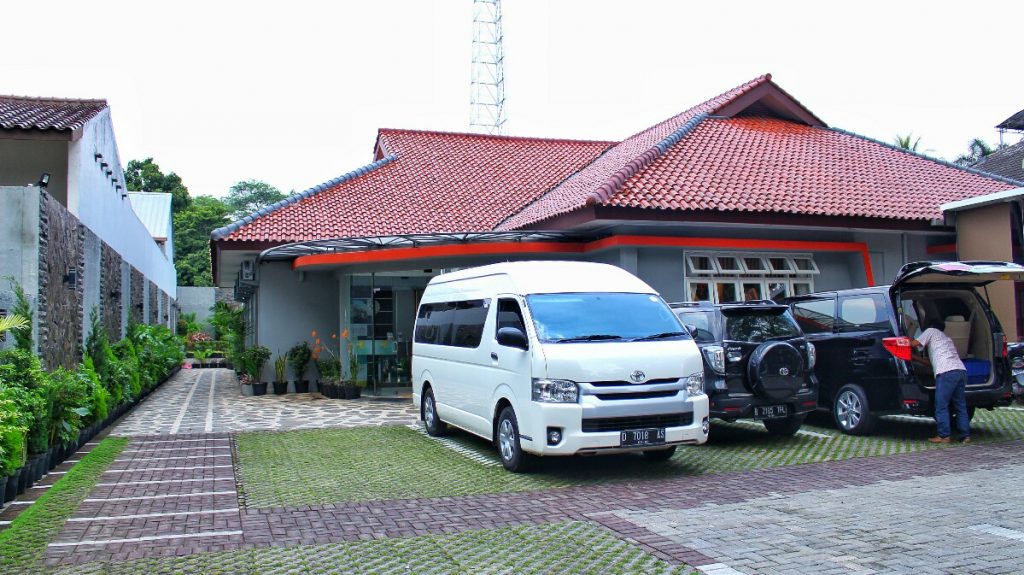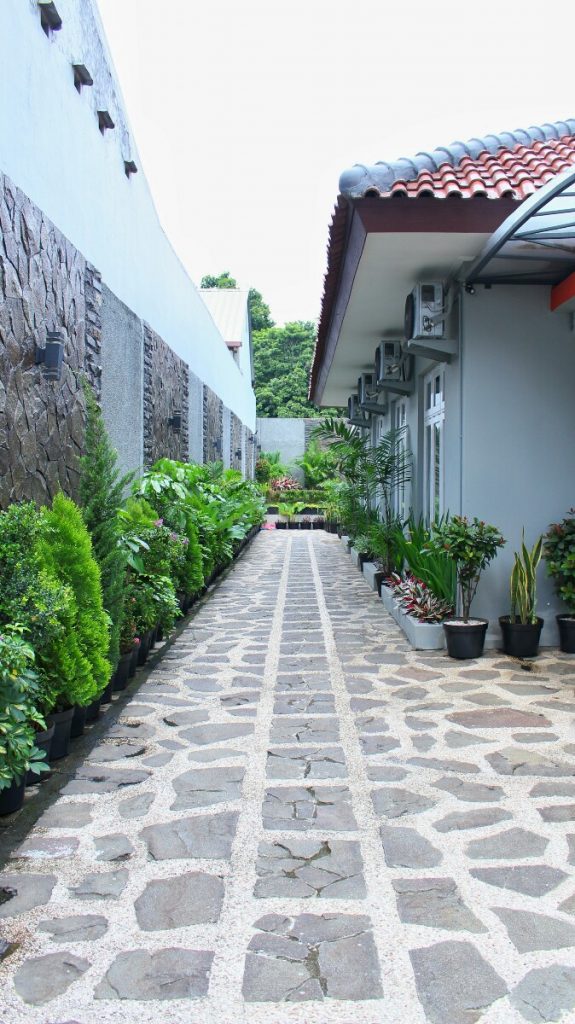 In the main room of this hotel you will be faced with a receptionist desk that will help you in choosing a room. Despite being away from home, but I still feel at home because the interior of this hotel is very similar to most in our homes. Like there are TV and couches facing each other and ornaments that adorn this room.
This hotel only has one floor only which all rooms at this hotel are adjacent and opposite. Even more if you stay here with your big family or friends, will be more fun because you can interact more often.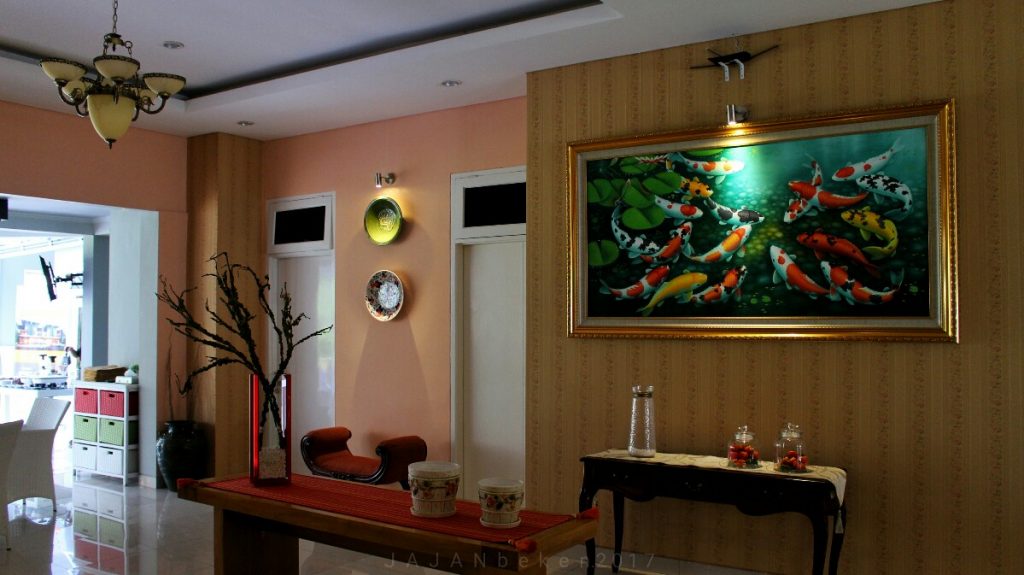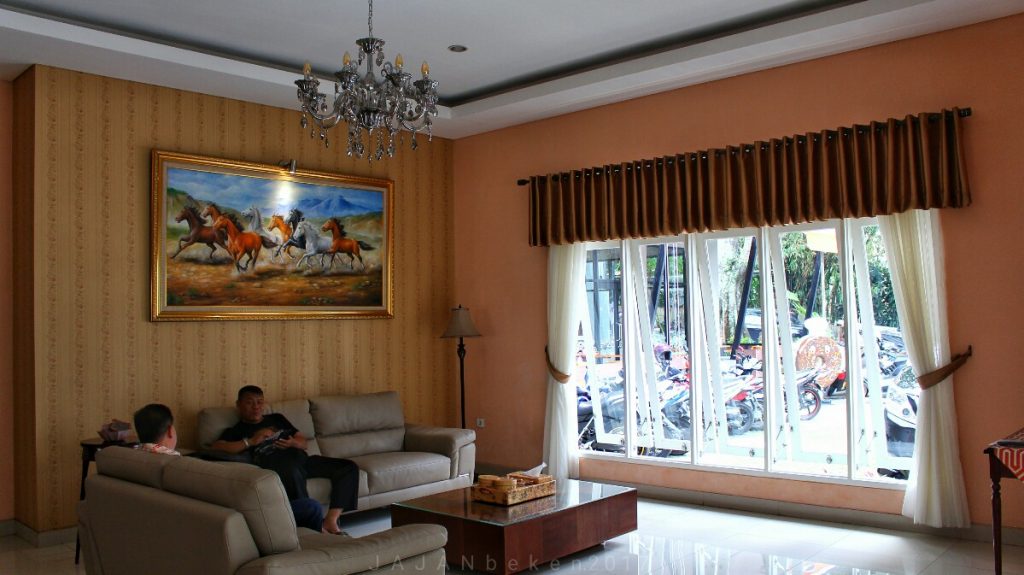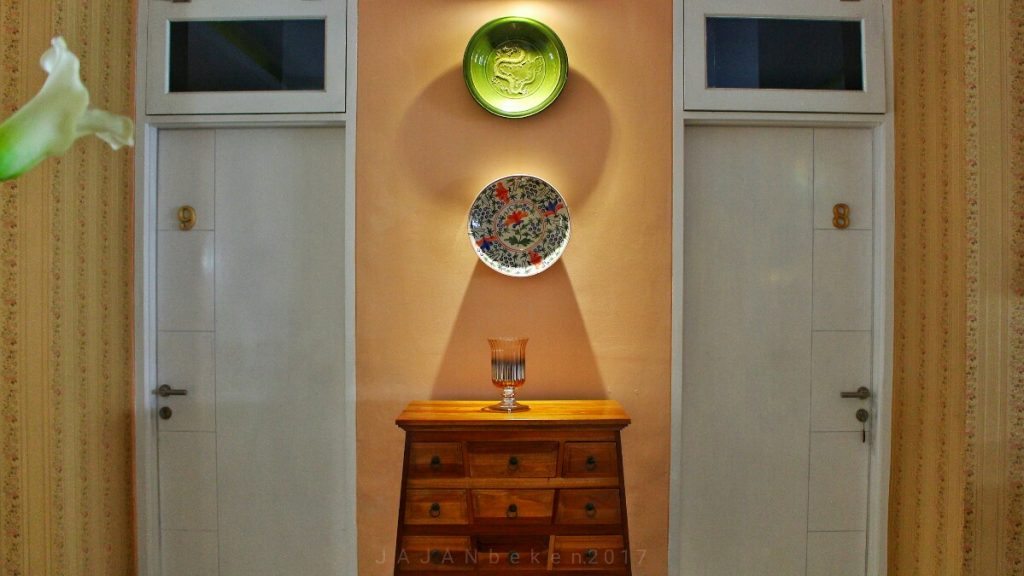 And taraaaa, welcome to my room! And I really really like my room at this hotel 🙂 They have a fairly spacious room with shades of white adorning. In my room there is a multifunction cabinet with hangers, dresser, LCD TV, rack and of course many plugs. The bathroom was also quite spacious with toilet and shower distance quite far apart.
Room
Oh ya, Hotel Kuwera Inn Bandung has two different room types like deluxe and VIP Room. I get Deluxe with twin bed, besides there are also Deluxe Double Room with the size of both rooms is 258 sqm. For VIP rooms you will get more spacious rooms with size 419sqm. The furniture is not too different from the previous room and one of the most distinguishing features is the family sofa found in VIP Rooms. For a one night deluxe price of approximately IDR 350K and VIP 450K.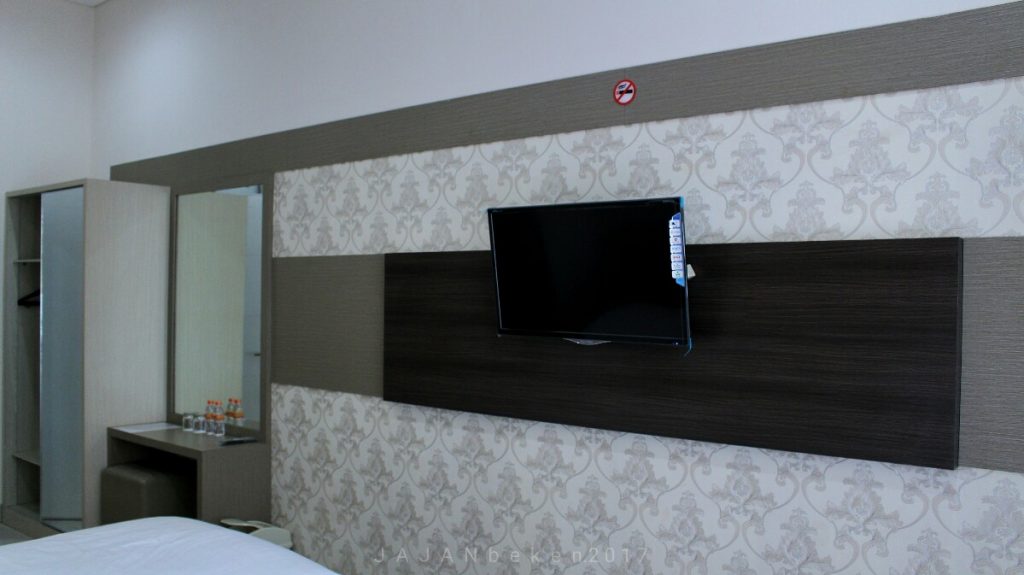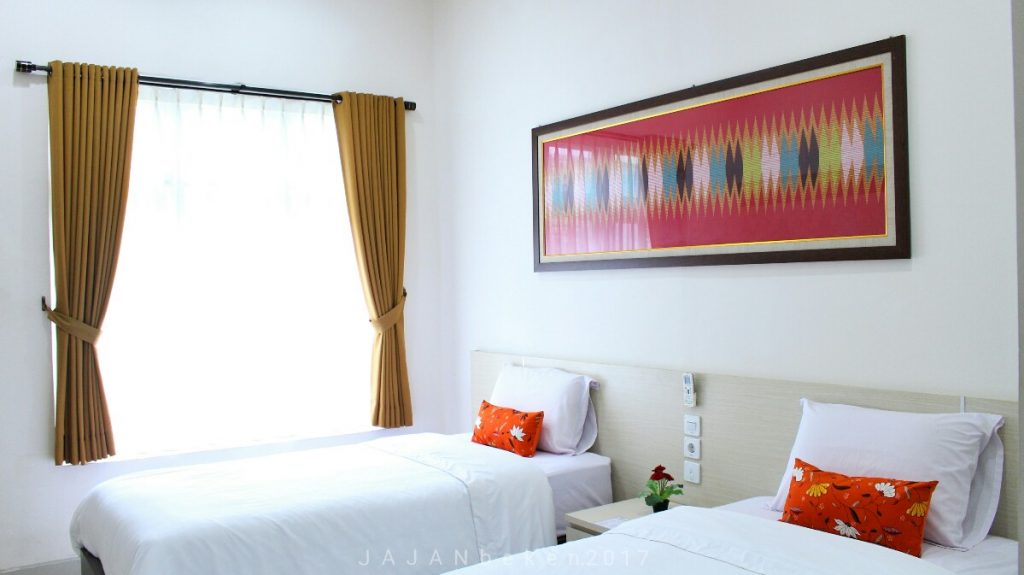 Admiration is not just to be here, but rather on the backyard of this hotel. Very green and very spacious, suitable to be a gathering place with family and friends. Especially if you bring a small child here they will be very excited when looking at this backyard.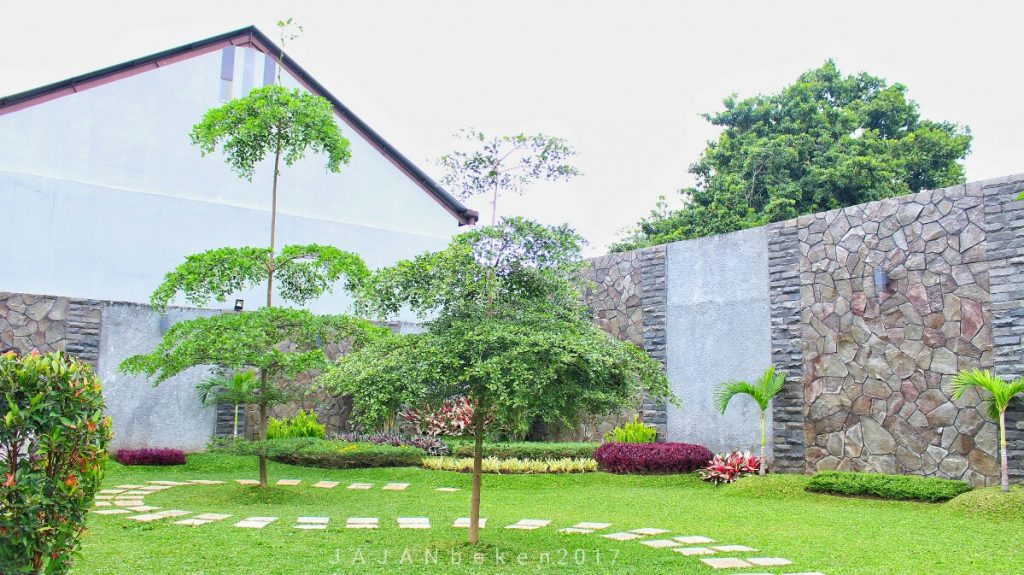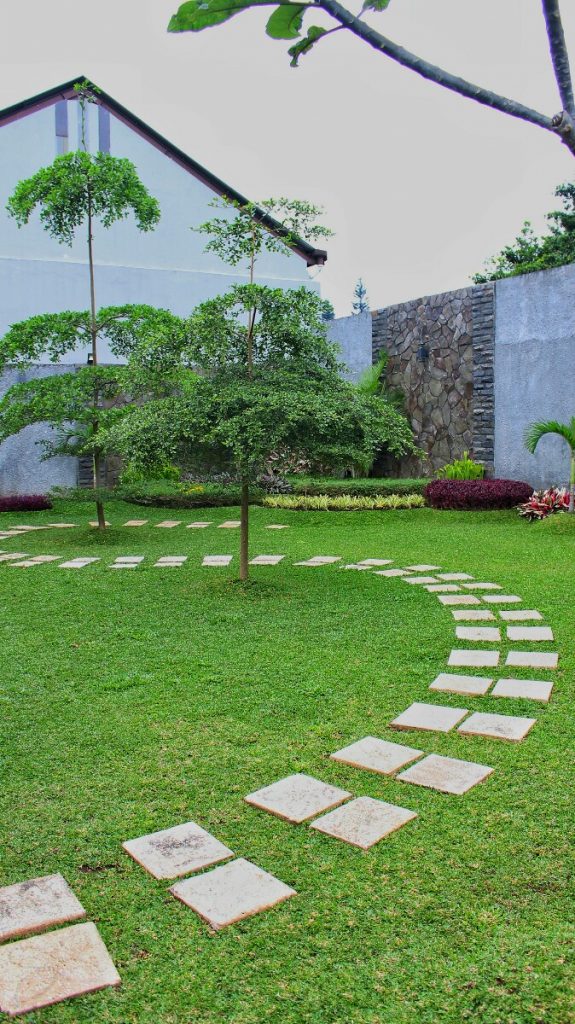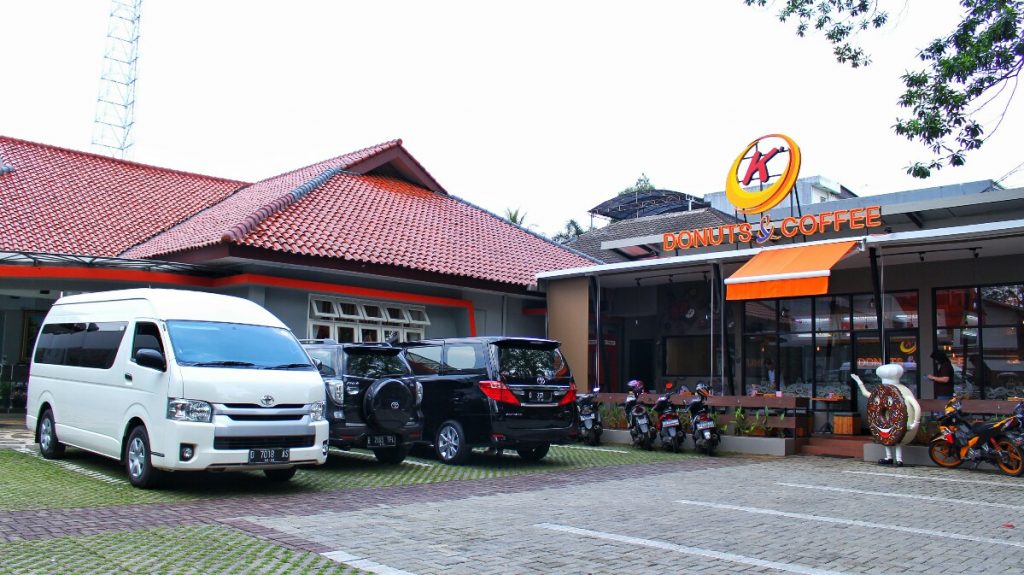 Finally I close my review and don't forget to follow our culinary journey in this blog, Instagram, Youtube and Facebook. Please apologize if there is something missing in writing or menu explanation. We open for critics and comment. See you in another culinary journey with Jajanbeken!