Do you already have plans this weekend? If not, you have to think about it. Because in my opinion the holiday is very important to refresh our mind from fatigue in a week. Especially for you who live in Jakarta, who have faced congestion on the road, pursuing public vehicles or who every day feel the heat and the dust on the road. I guess that makes you stress in everyday life. To heal it you have to spend your weekend with your family. Therefore I have the option for you with Homey Restarant at Twin House Cipete.
If you have known this restaurant before, surely you know this restaurant built a new building that is located right next to the old building. And this fits perfectly with the restaurant's name Twin House Cipete because both the buildings are very twin. If you come here with your family certainly highly recommended. Because Twin House Cipete has an enormous garden which will make a child very happy to play here.
I think Jakarta should have more places like this, which makes the visitors who come to enjoy and happy. So, want to know more about this restaurant? Check it out!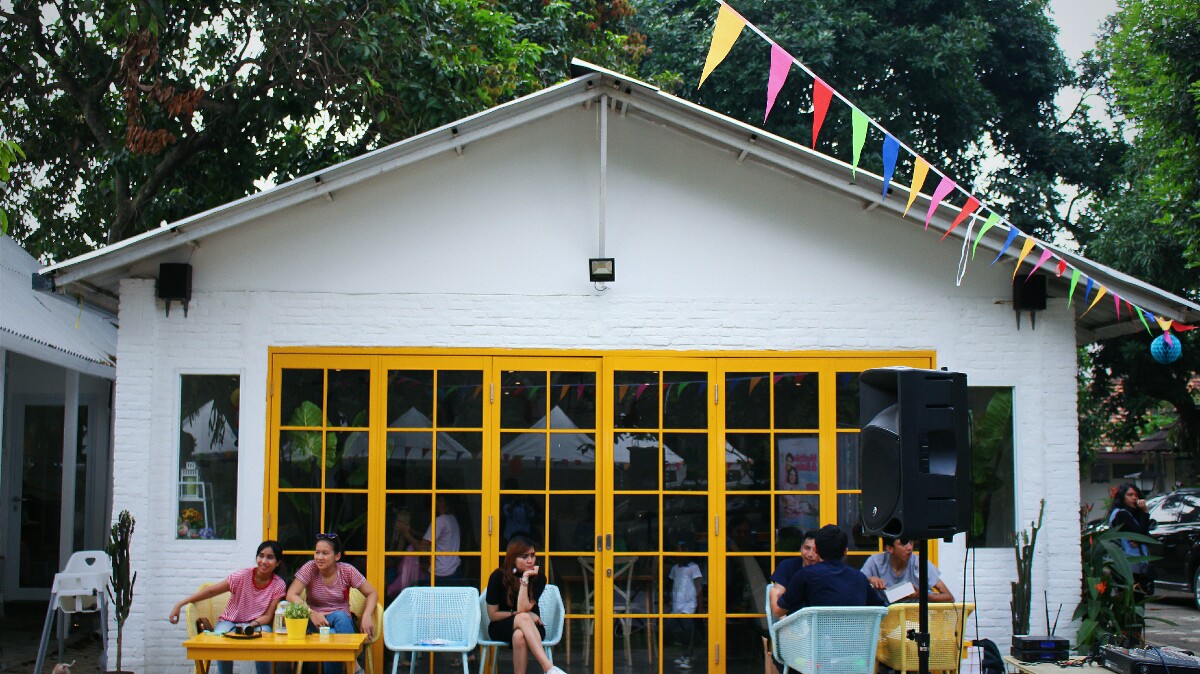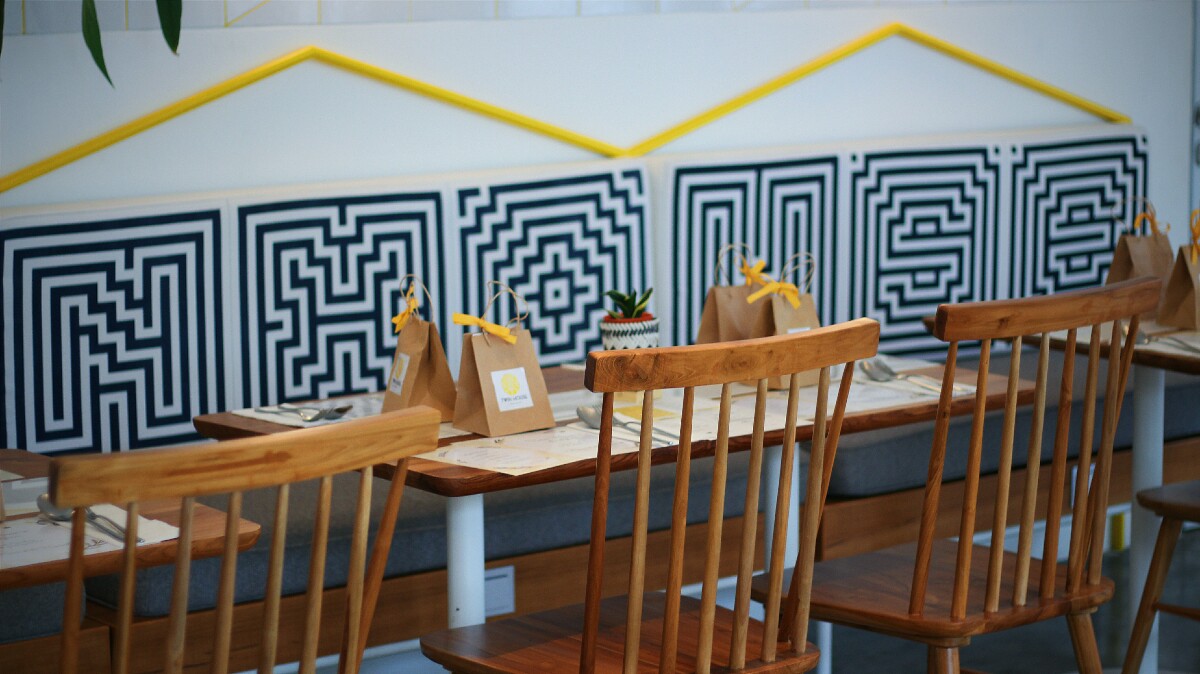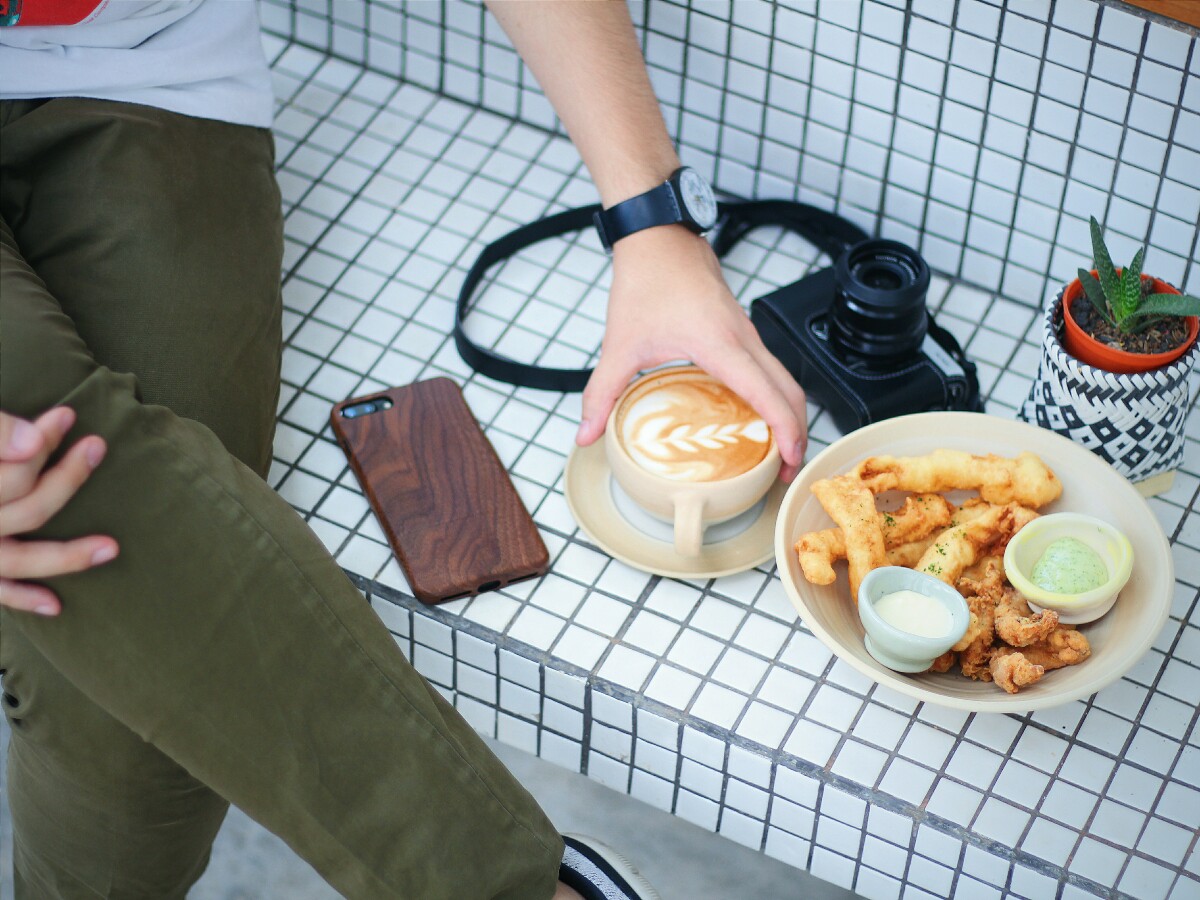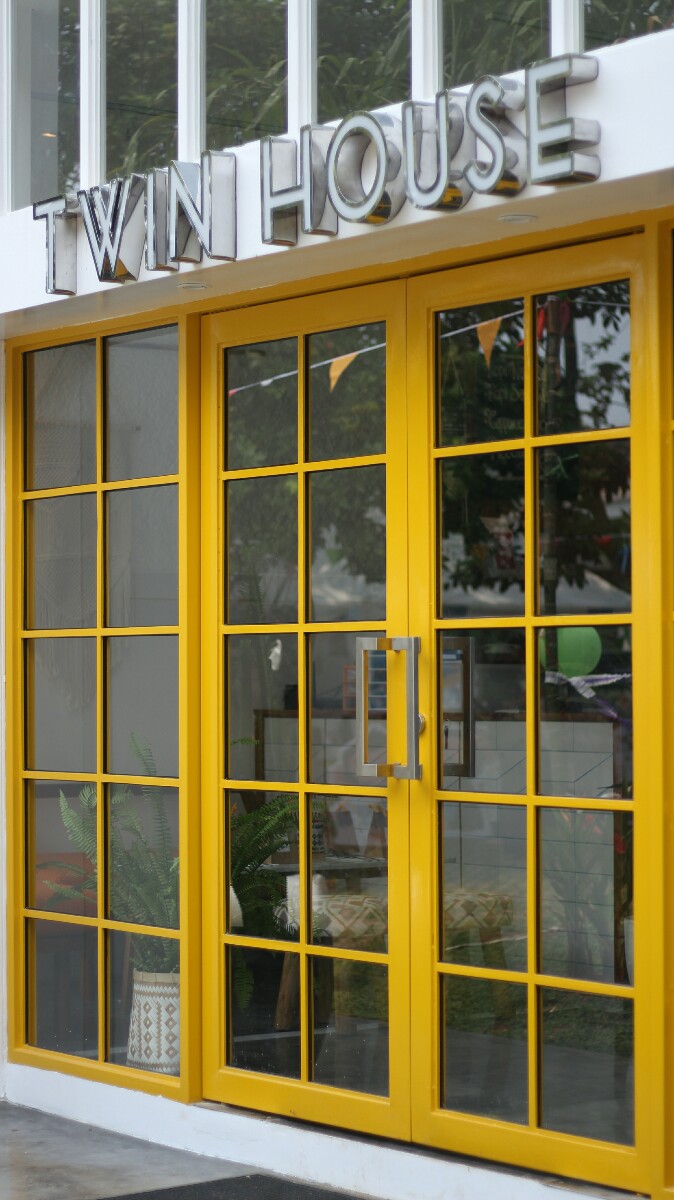 This restaurant located in Jalan Cipete Raya south Jakarta. Although not on the roadside, but this restaurant is easy to find you just go into a small street opposite the SRSLY Coffee house. If you like selfie this restaurant is very well suited for you, because there are many very beautiful spots for you to take photos. So, you don't forget to put on your best clothes when it comes here.
For service here is very good, the waiter is very friendly and very spry when we need it. I already feel it when it gets to this restaurant, the waiter greeted us with a sincere smile. I think the service at the restaurant is very important because if at the start by the service was not good.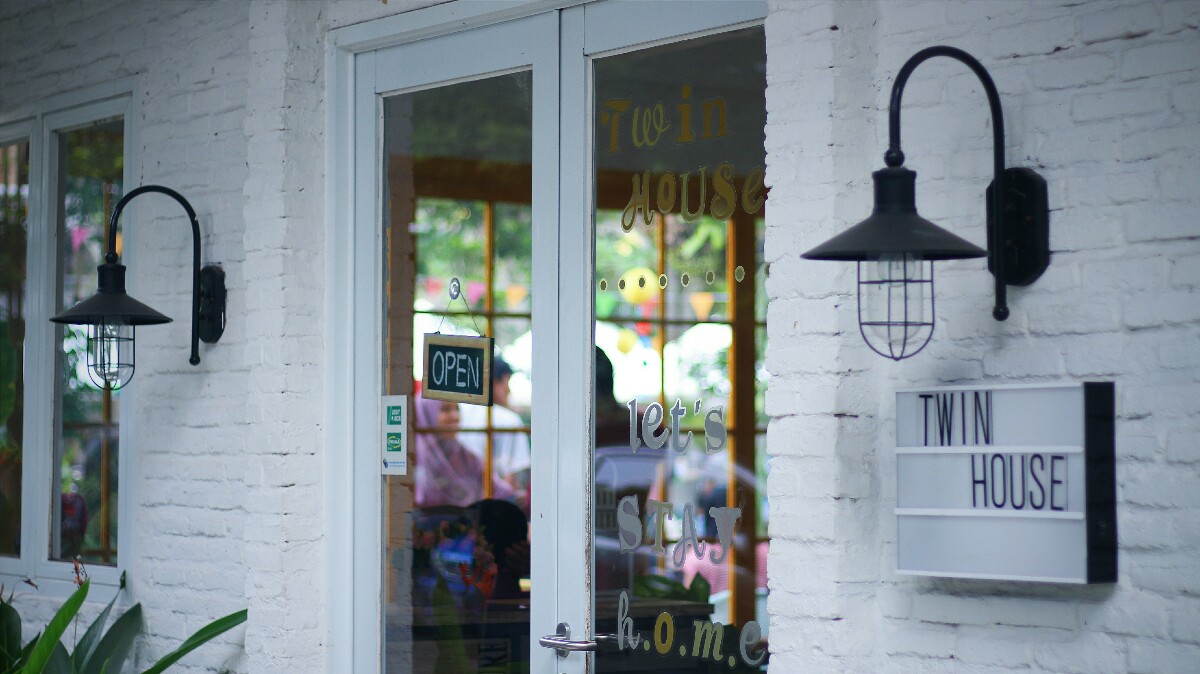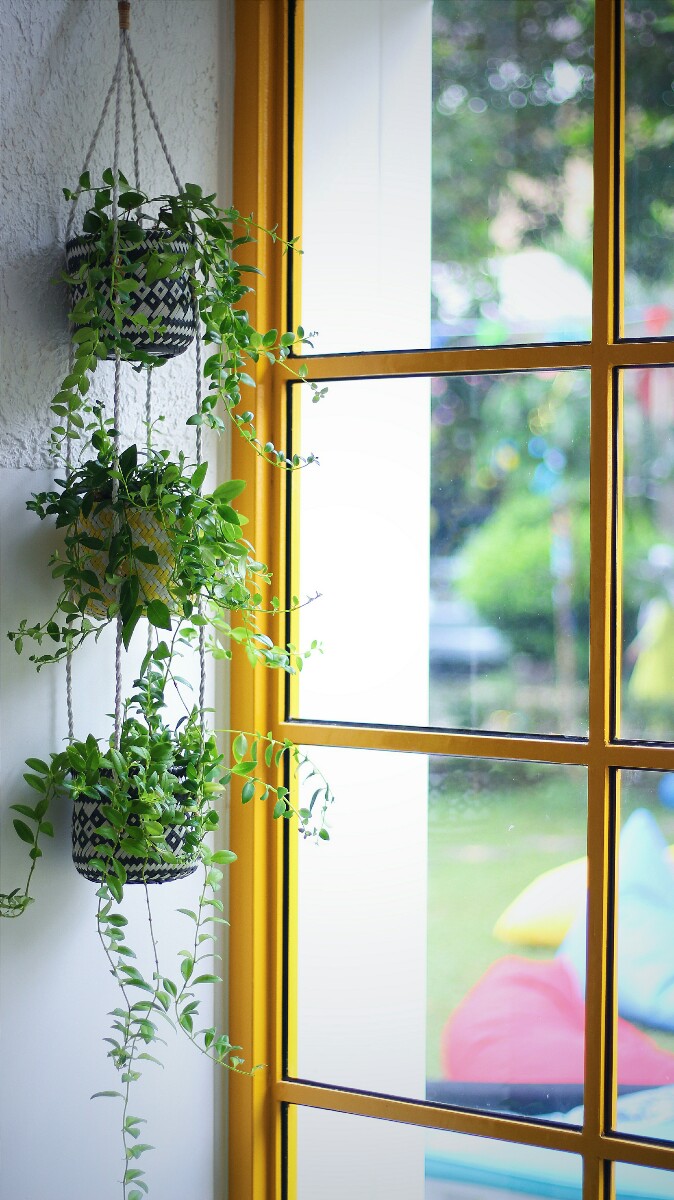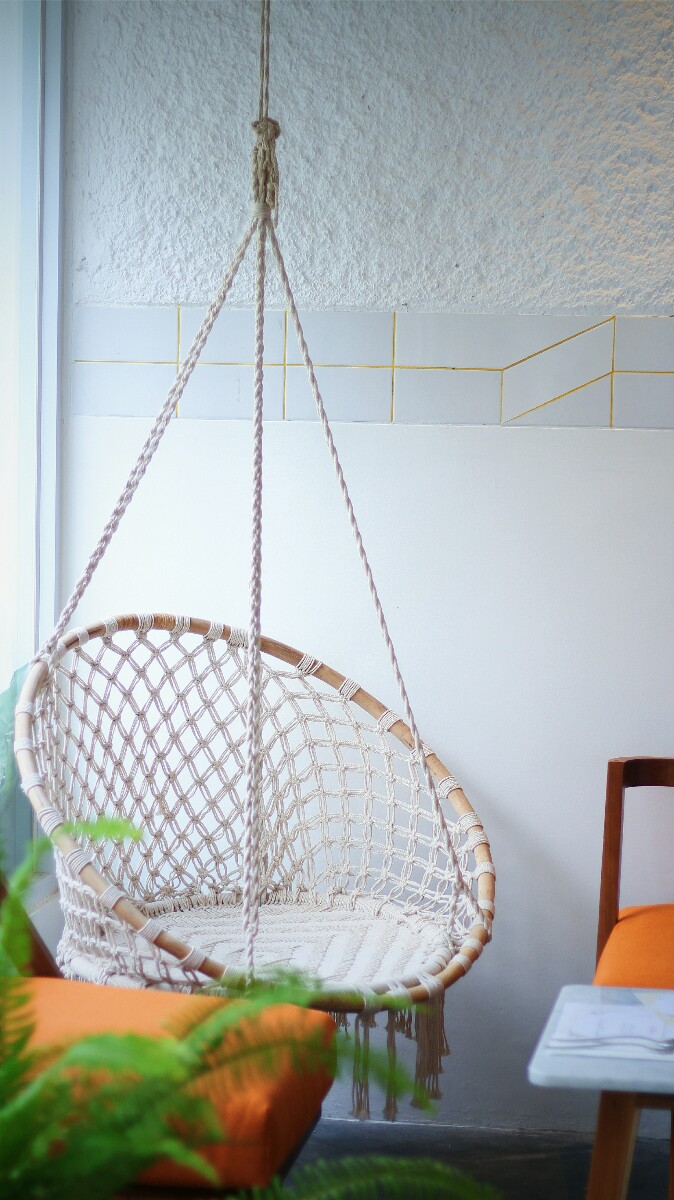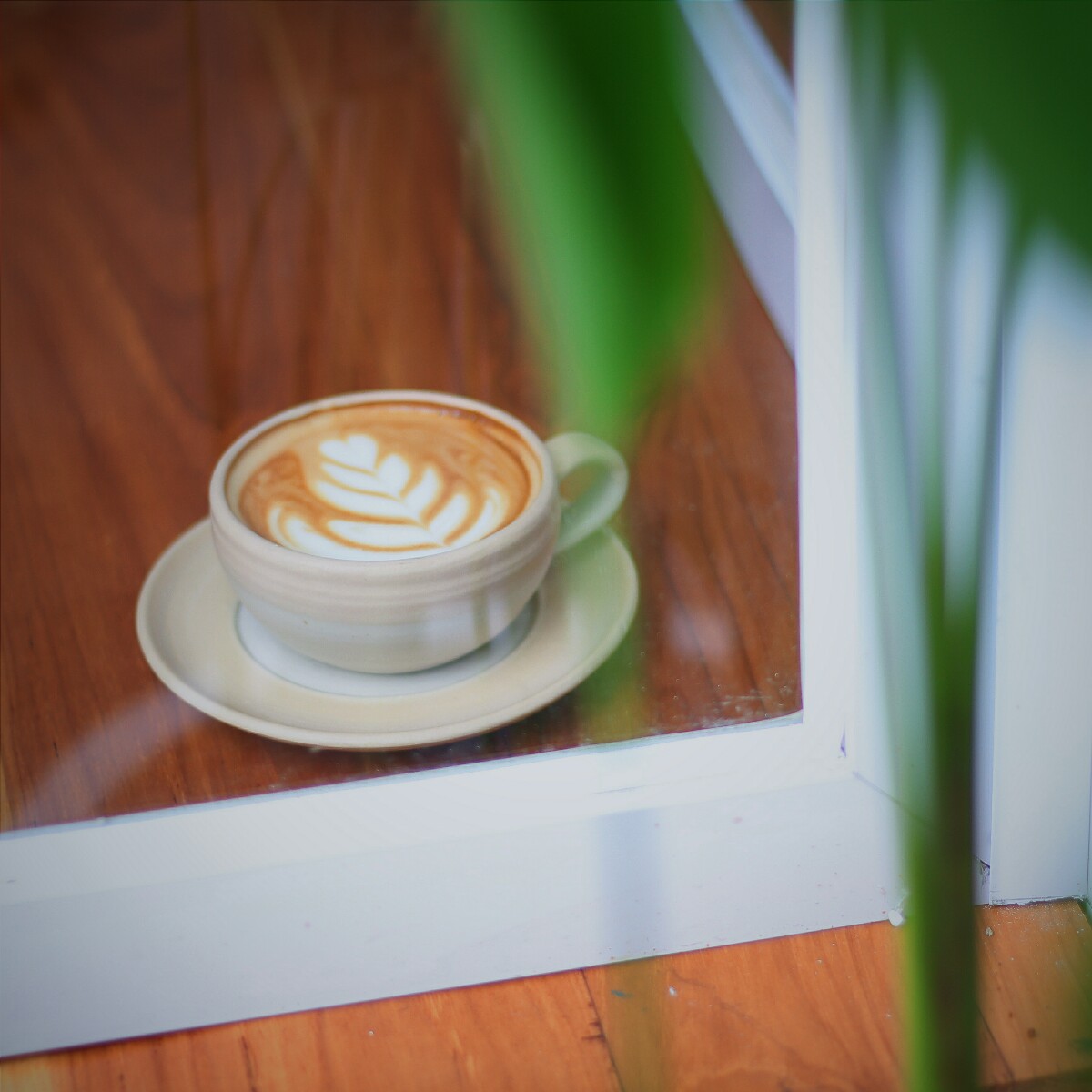 Coming here will bring your feelings happy! Because why? Because the theme presented by this restaurant is very colorful. Which is with an atmosphere like this will help you back with a fresh mind. And the one I like from this restaurant is they look very attentive to a healthy environment. As evidenced by the park is in the area of this restaurant very green and produce fresh air.
In addition to enjoying the food, this restaurant is also very convenient for you to enjoy coffee. There is fast wifi access and place that allows you to do long tasks while drinking coffee. Whenever you come this restaurant will always spoil you with the facilities they have.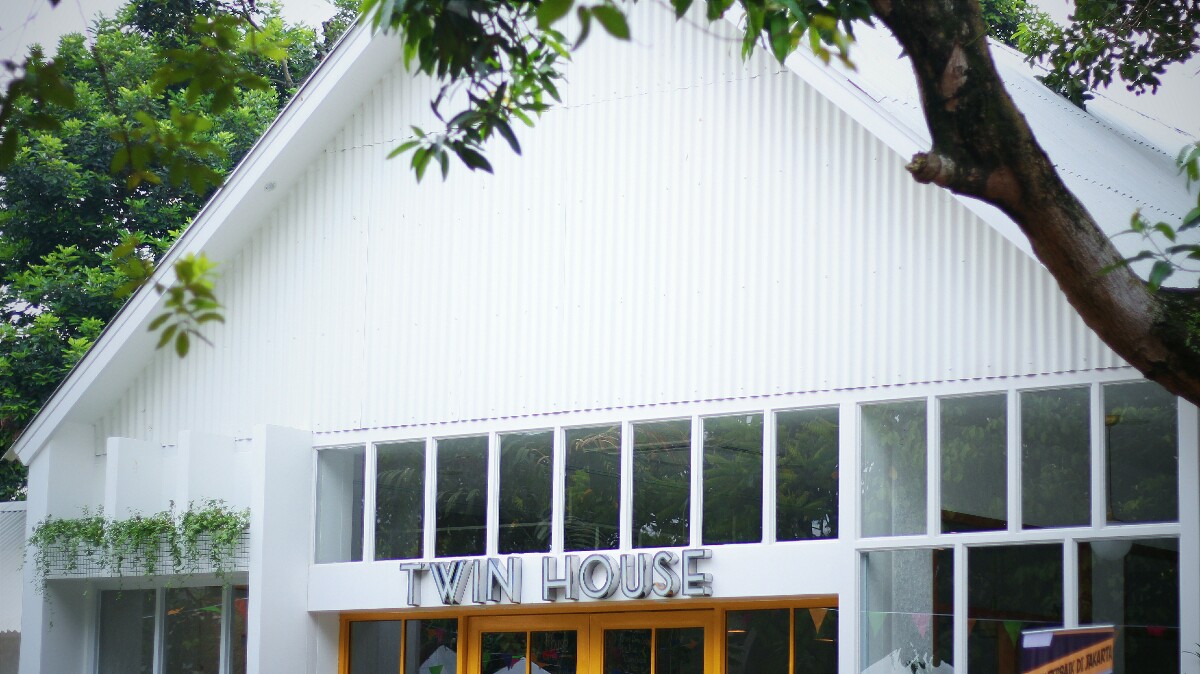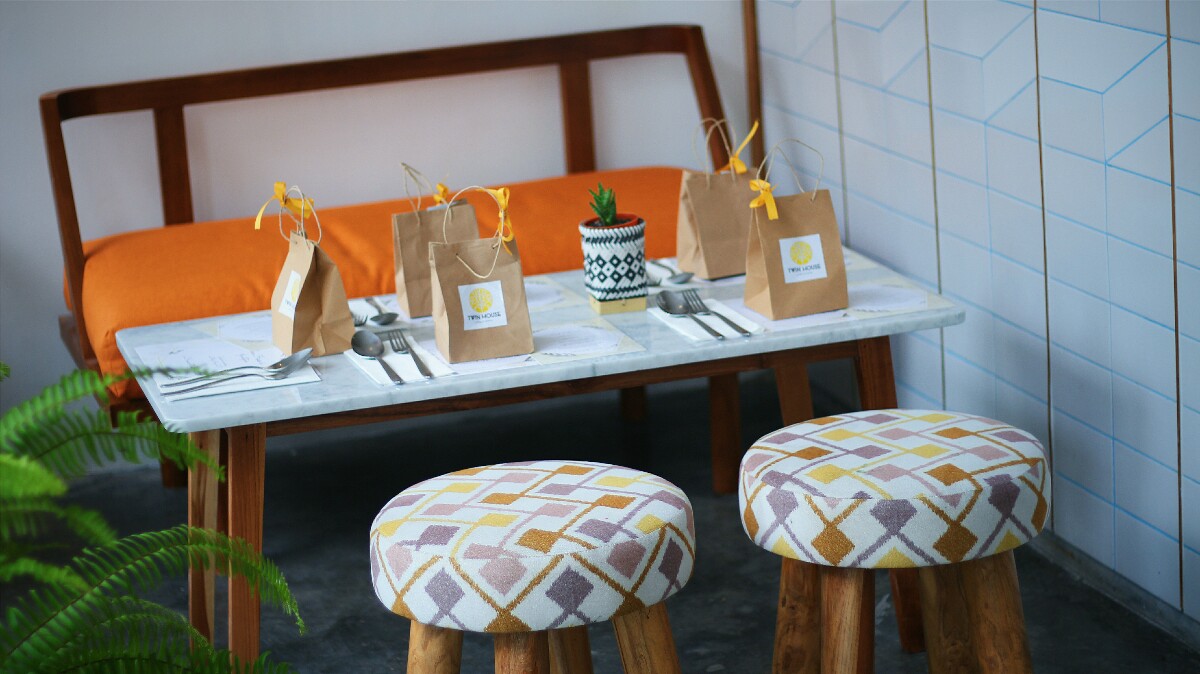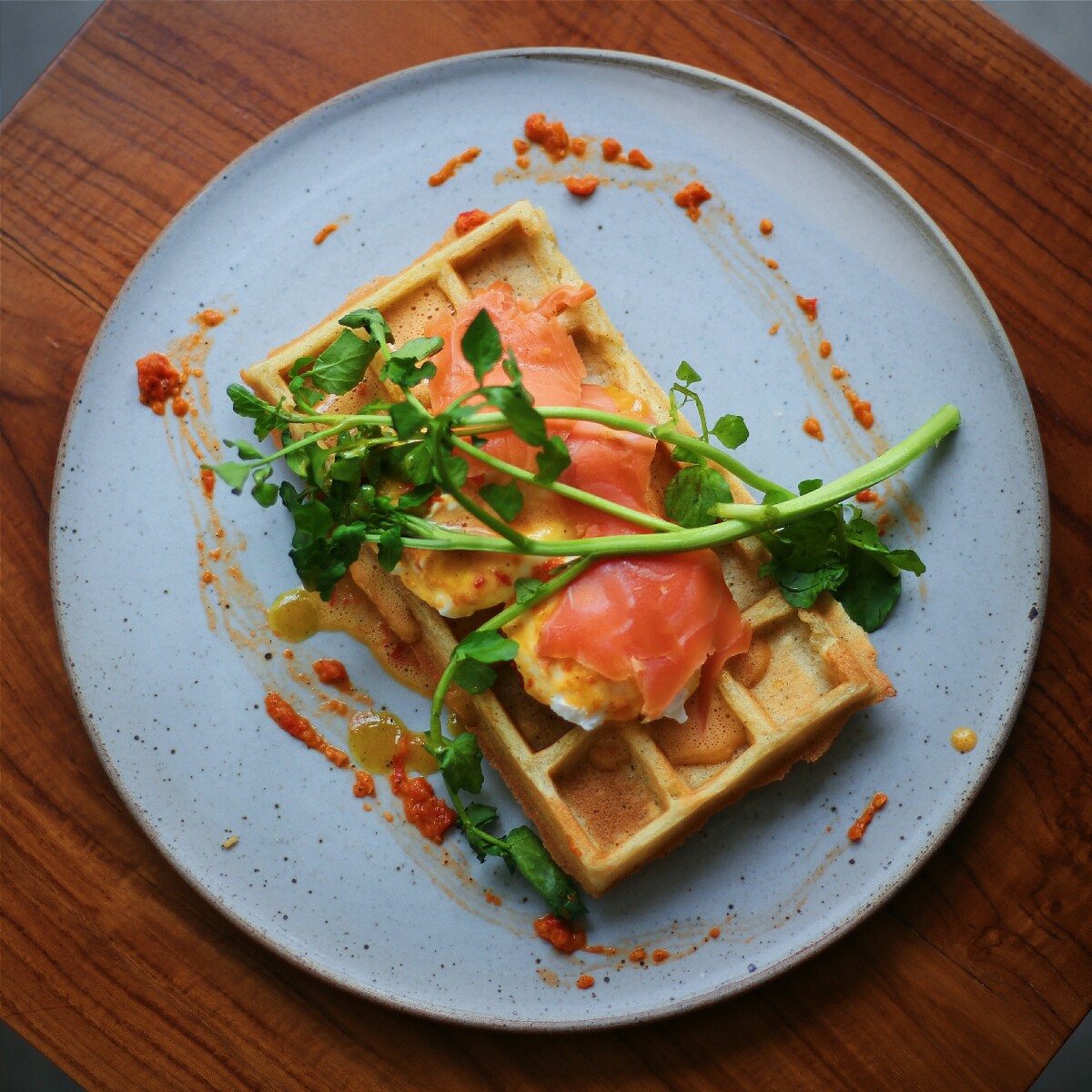 If this restaurant has and it offers a very interesting place, as well as the food that they present. For the menu that presented this restaurant is very complete and diverse, If I really like some dessert menu like waffle. But not only that, I have tried several menus and I will share my experience to you. Check it out!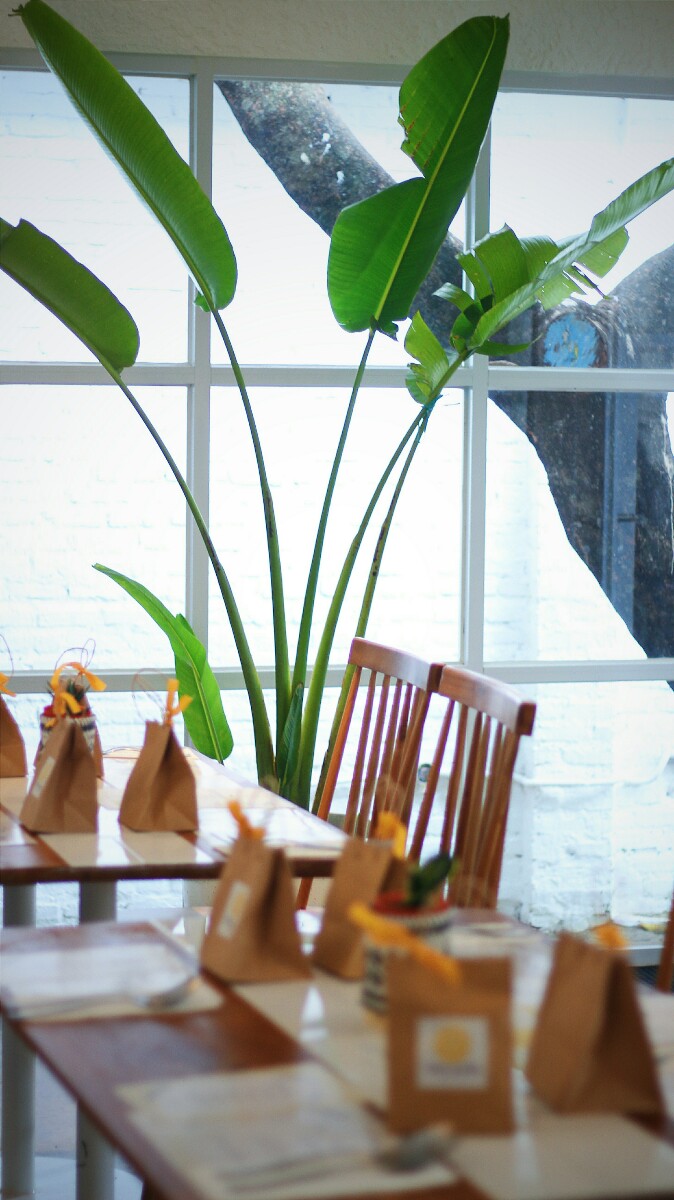 Cafe latte IDR 35K
I've said before, besides enjoying the food here you can enjoy a very good coffee. Here they serve a lot of coffee choices that you should try. I really enjoyed my coffee time with this latte while looking at the view of this restaurant. For coffee taste is good, and is perfect for you for coffee lovers to try this.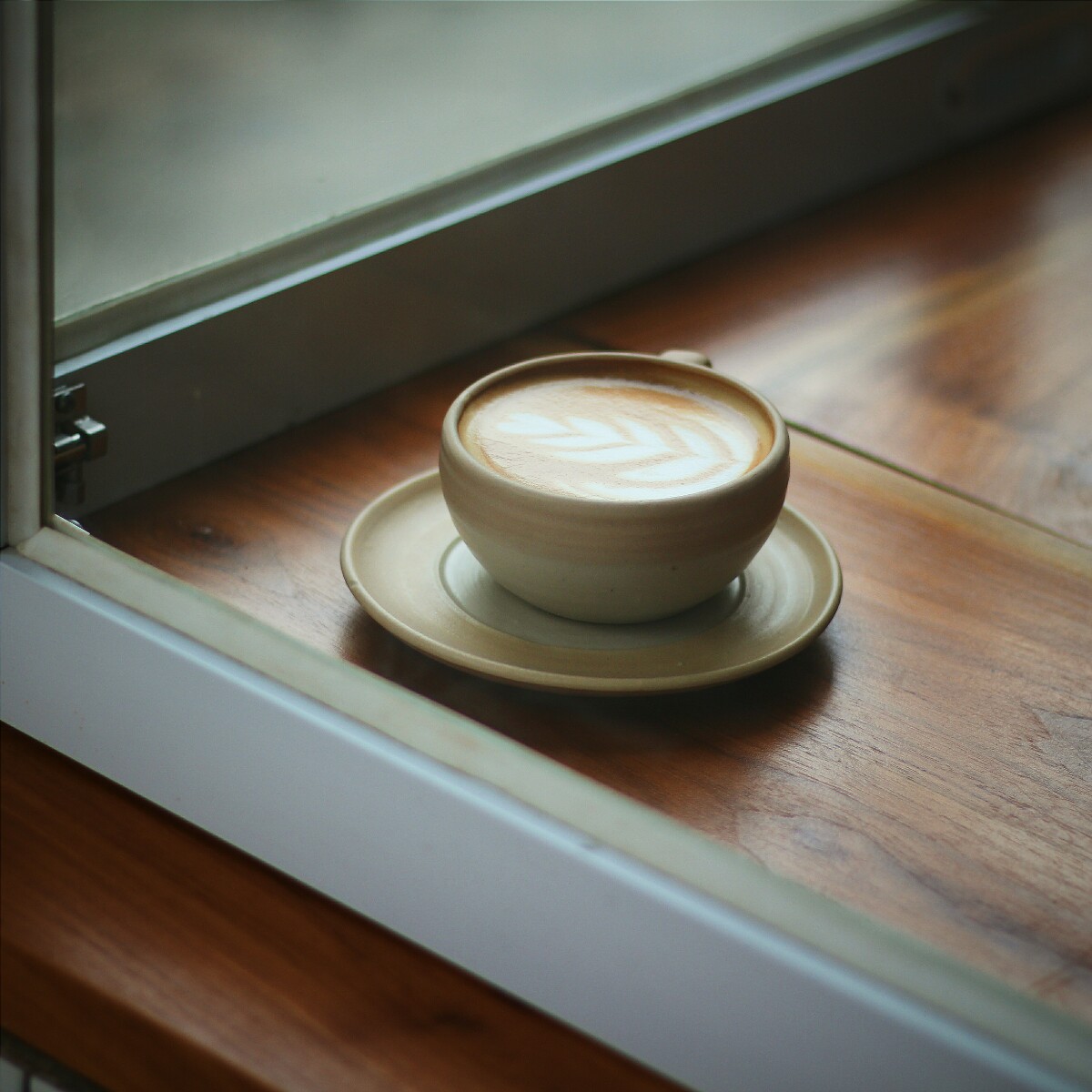 Kopi Nakula and Sadewa IDR 40K
Still in talks about coffee this restaurant, I bet for this coffee menu is surely almost everyone loved. For Kopi Nakula they use milk with hazelnut flavor and ice cubed coffee in a glass. And Kopi Sadewa they use milk with caramel cinnamon. Both are presented the same and the same size too.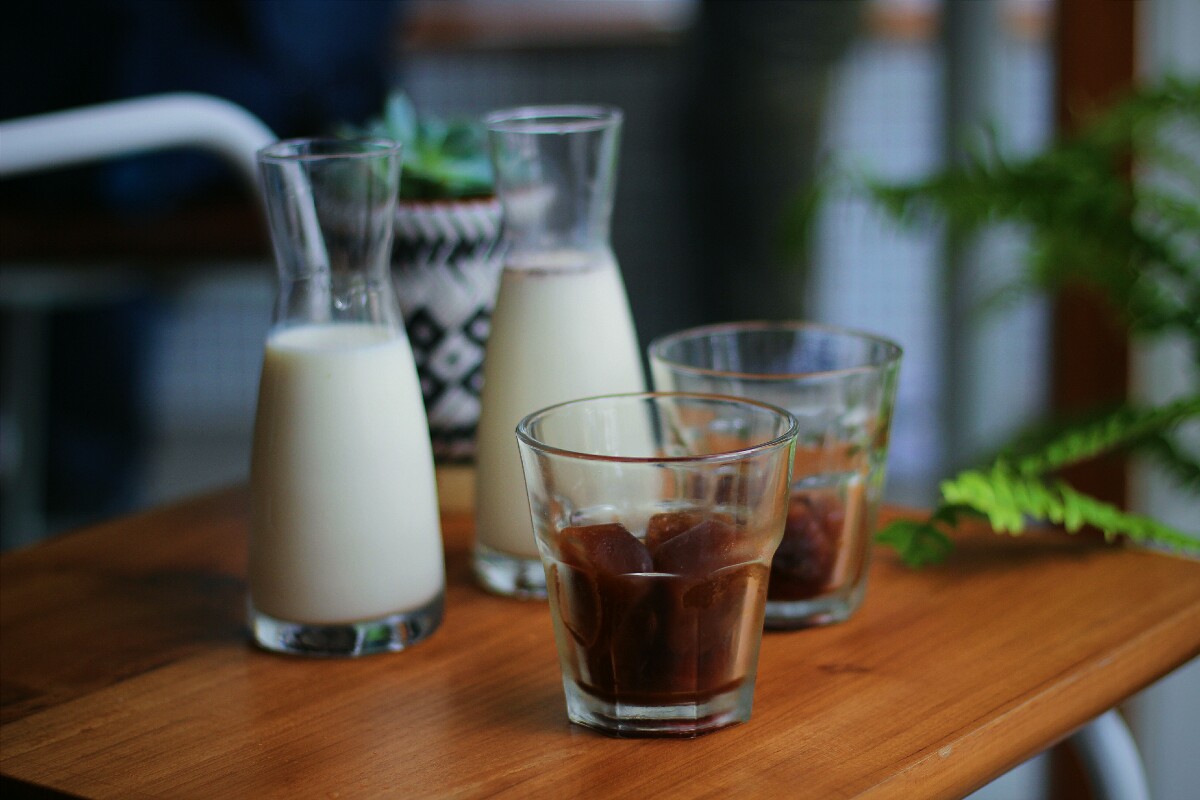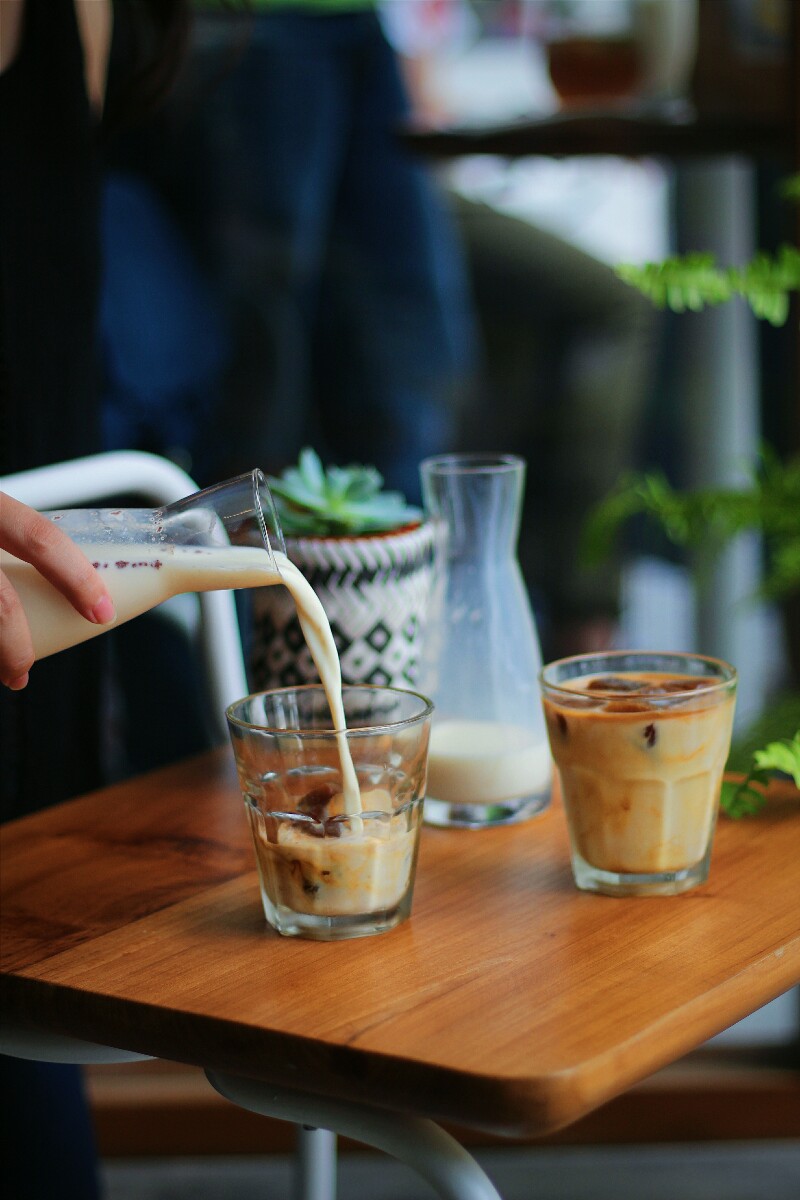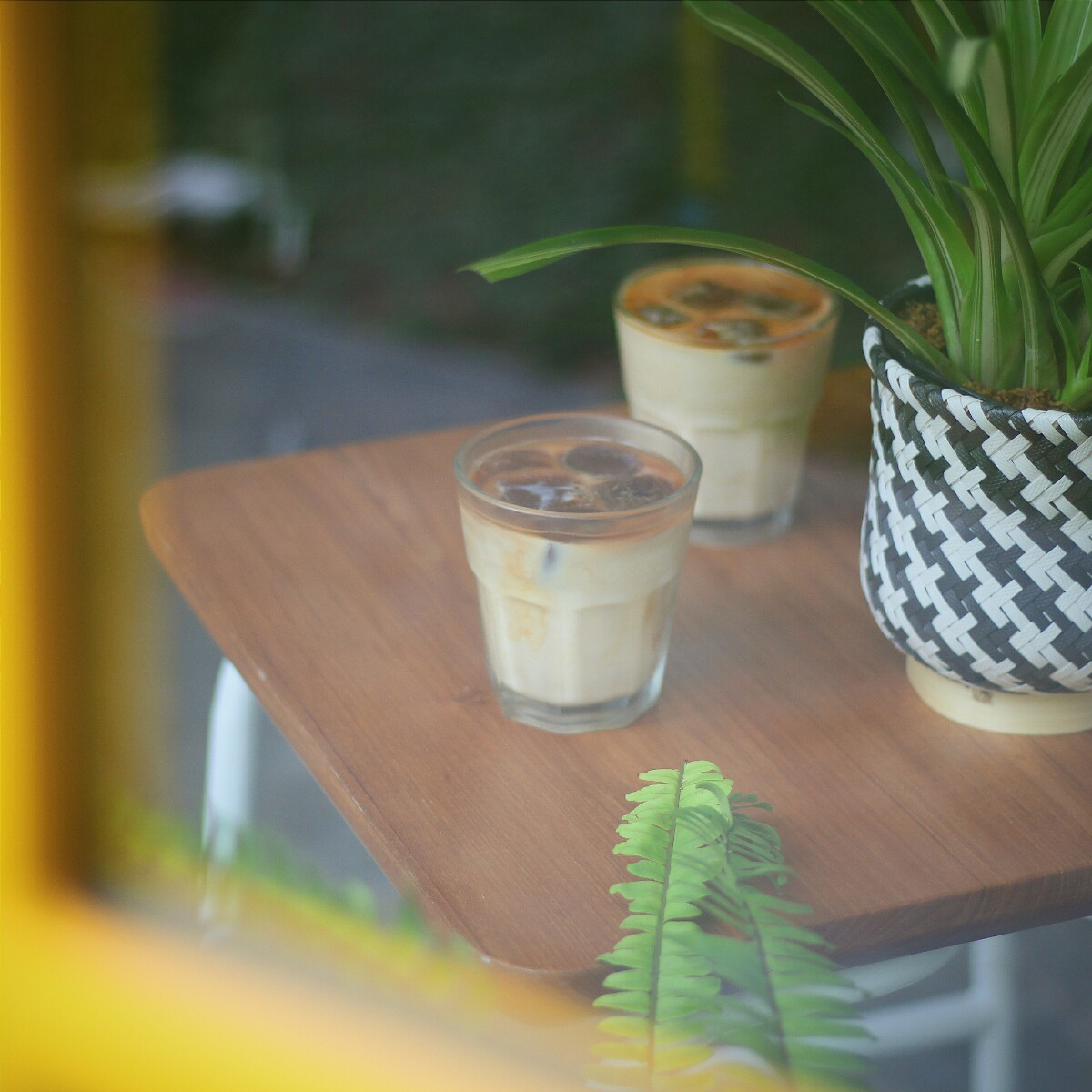 Surf and Turf Chips IDR 40K
This menu served with dori and chicken strips with cheese sauce and sweet cilantro aioli very tasty. For the texture of this food menu is very crunchy. And the taste of dori fish is also tasty. With the sauces served will make this menu complete.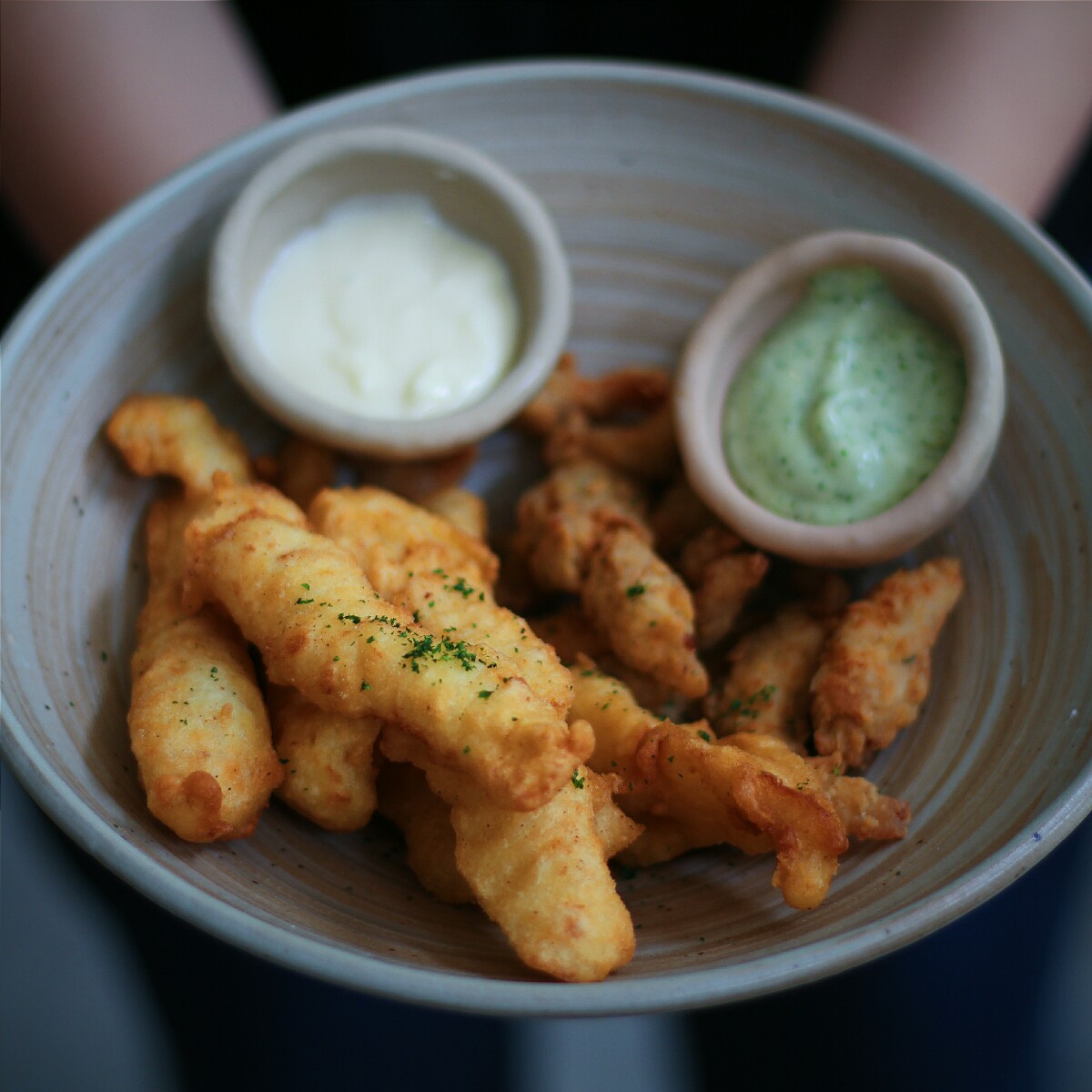 Angel Hair With Aburi Salmon IDR 50K
This menu served wiht aburi Salmon, shimeji and dried fish. This menu is one of the signature menus of this restaurant. I really liked the salmon that was served very tender and spices very tasted. For the texture of the pasta served is also very tender and chewy. You must order this menu if you come to this restaurant.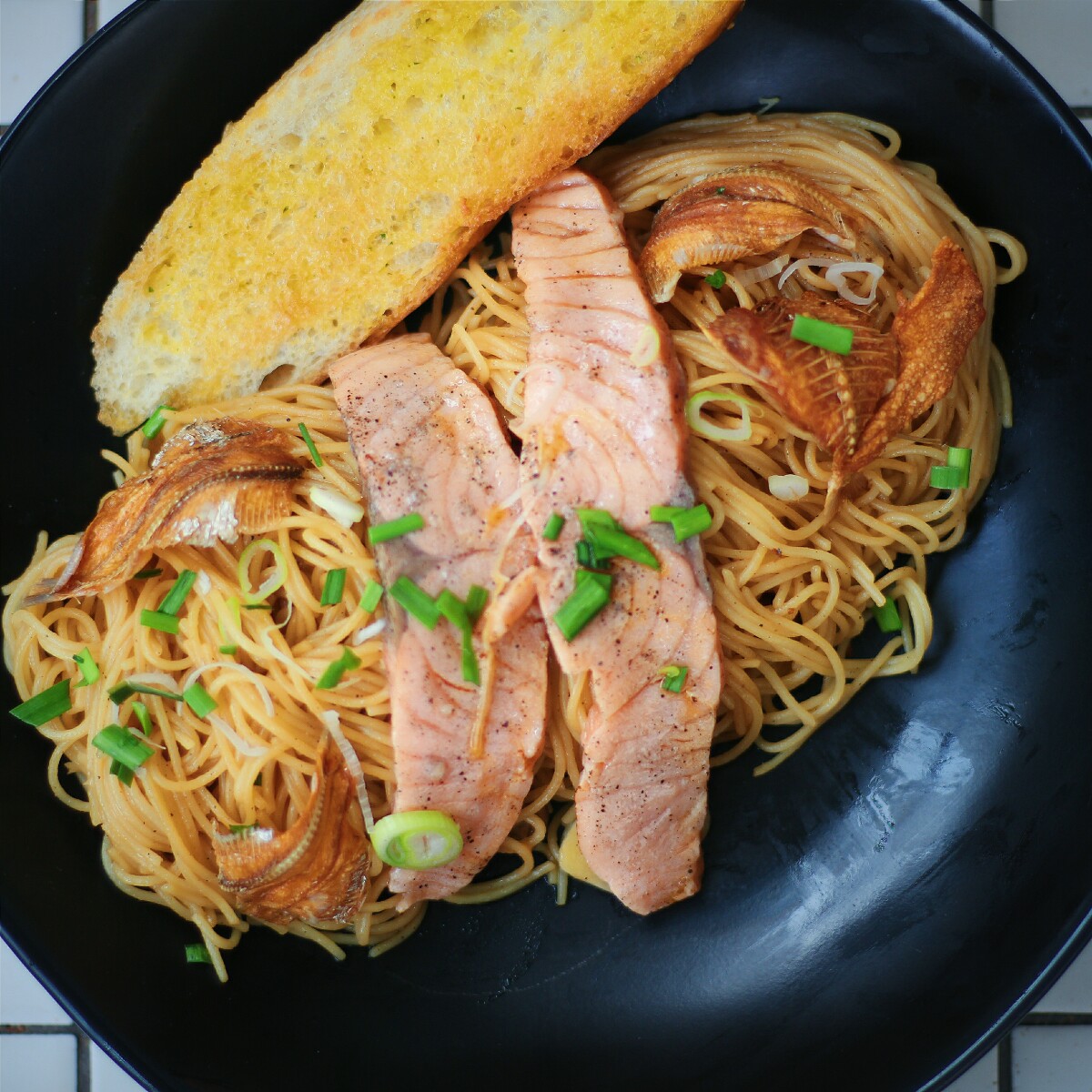 Wild Mushroom Angel Hair IDR 50K
Served with shimeji, champignon and truffle oil. And still the same as before this menu is also a favorite here. The pasta presented in this menu is very creamy with the dominant spice. And mushrooms are presented on this menu is very fresh and tasty.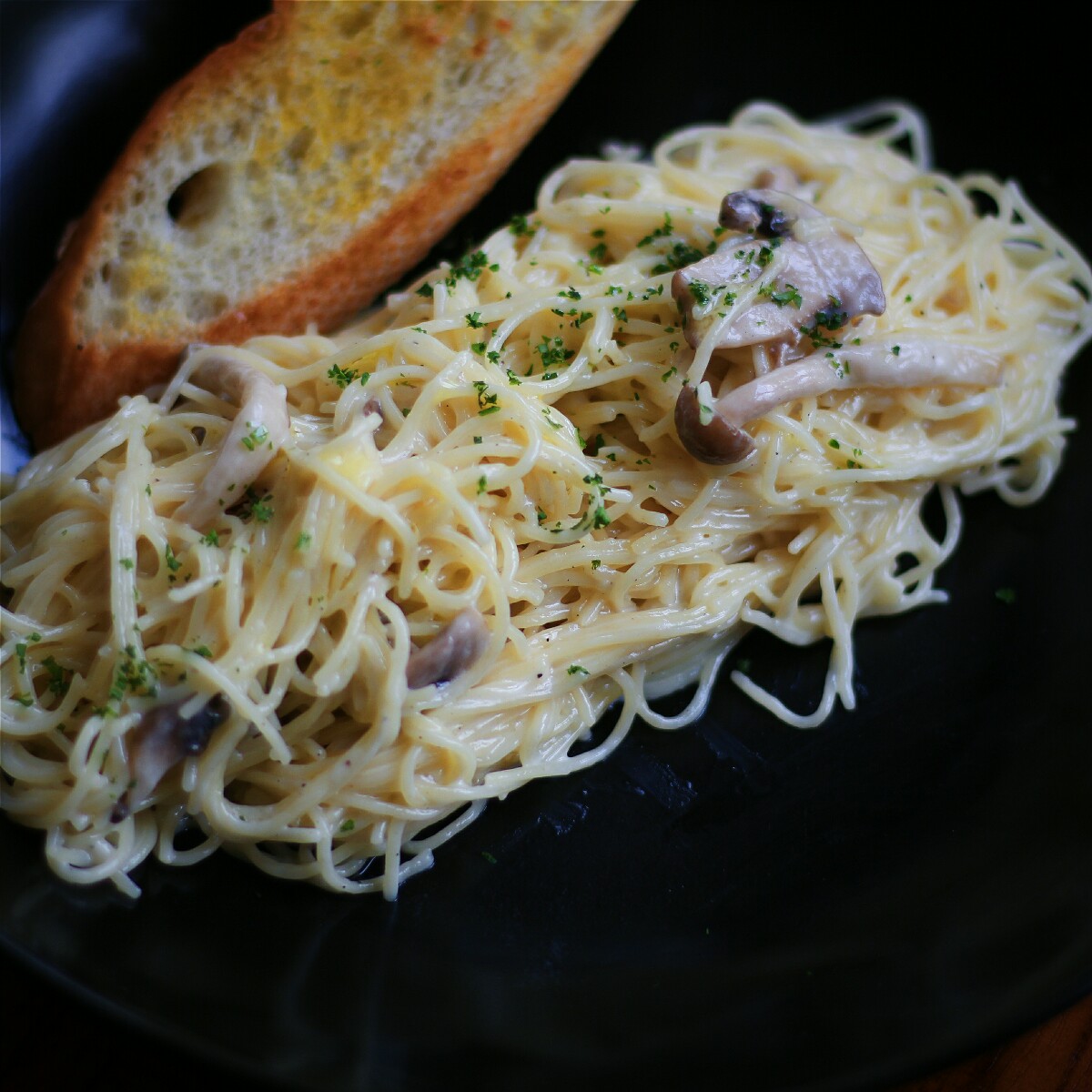 In addition to the menus above you can also try some other menus. See below!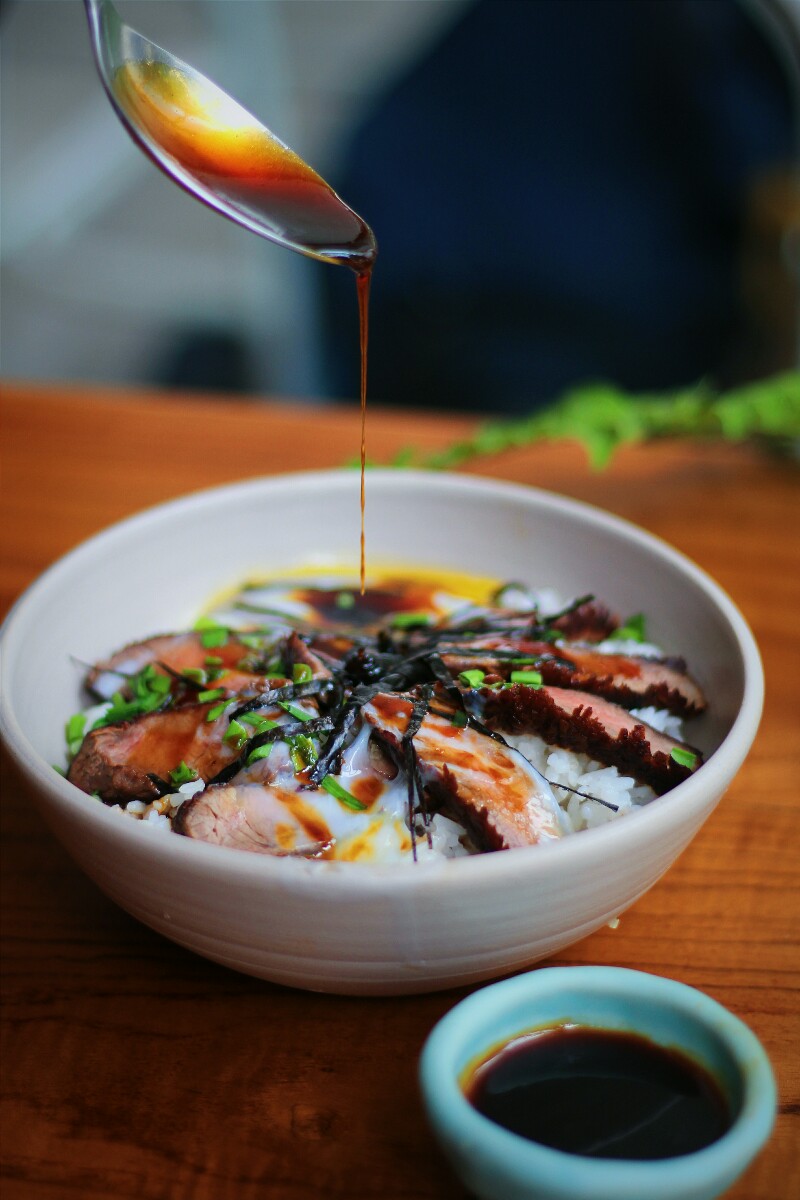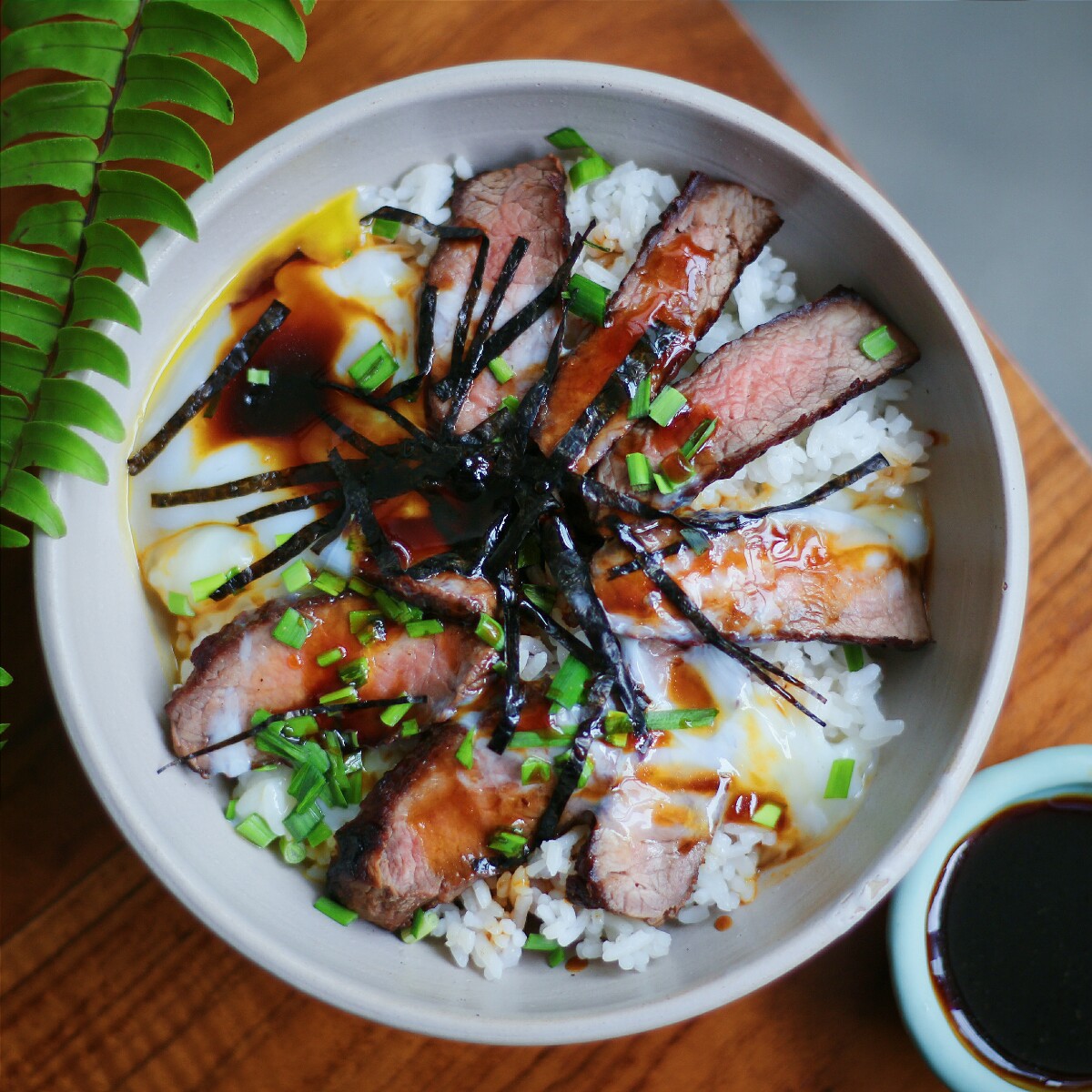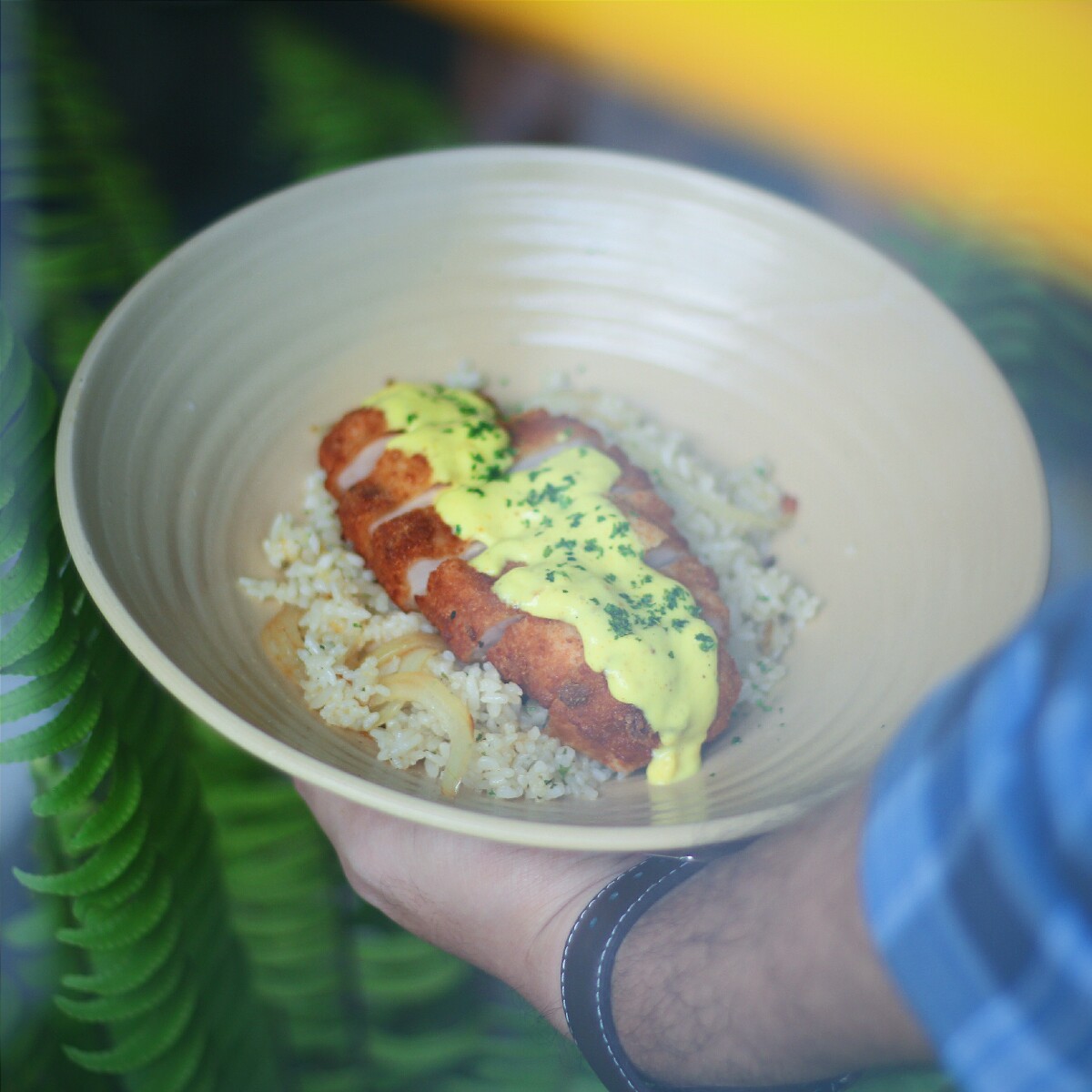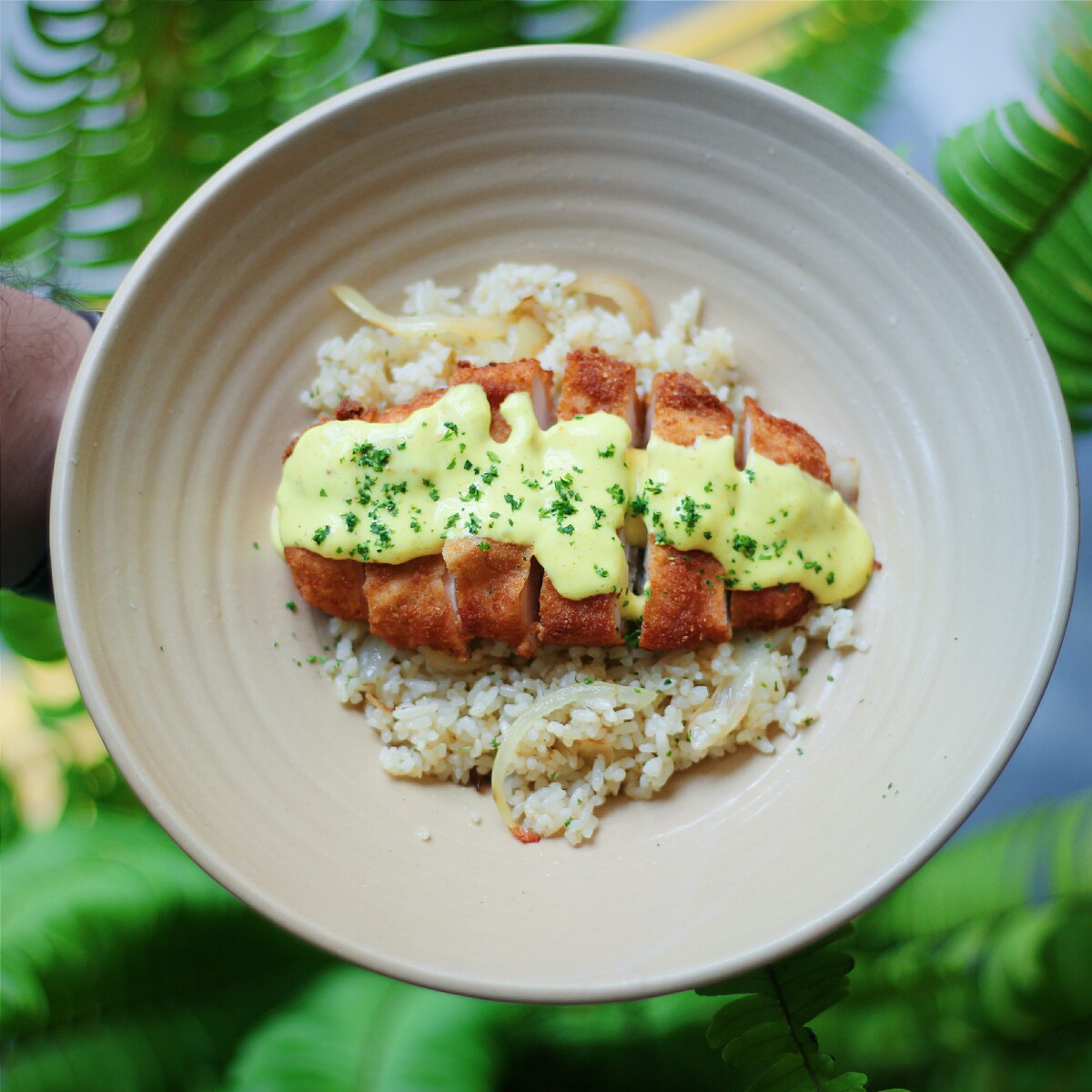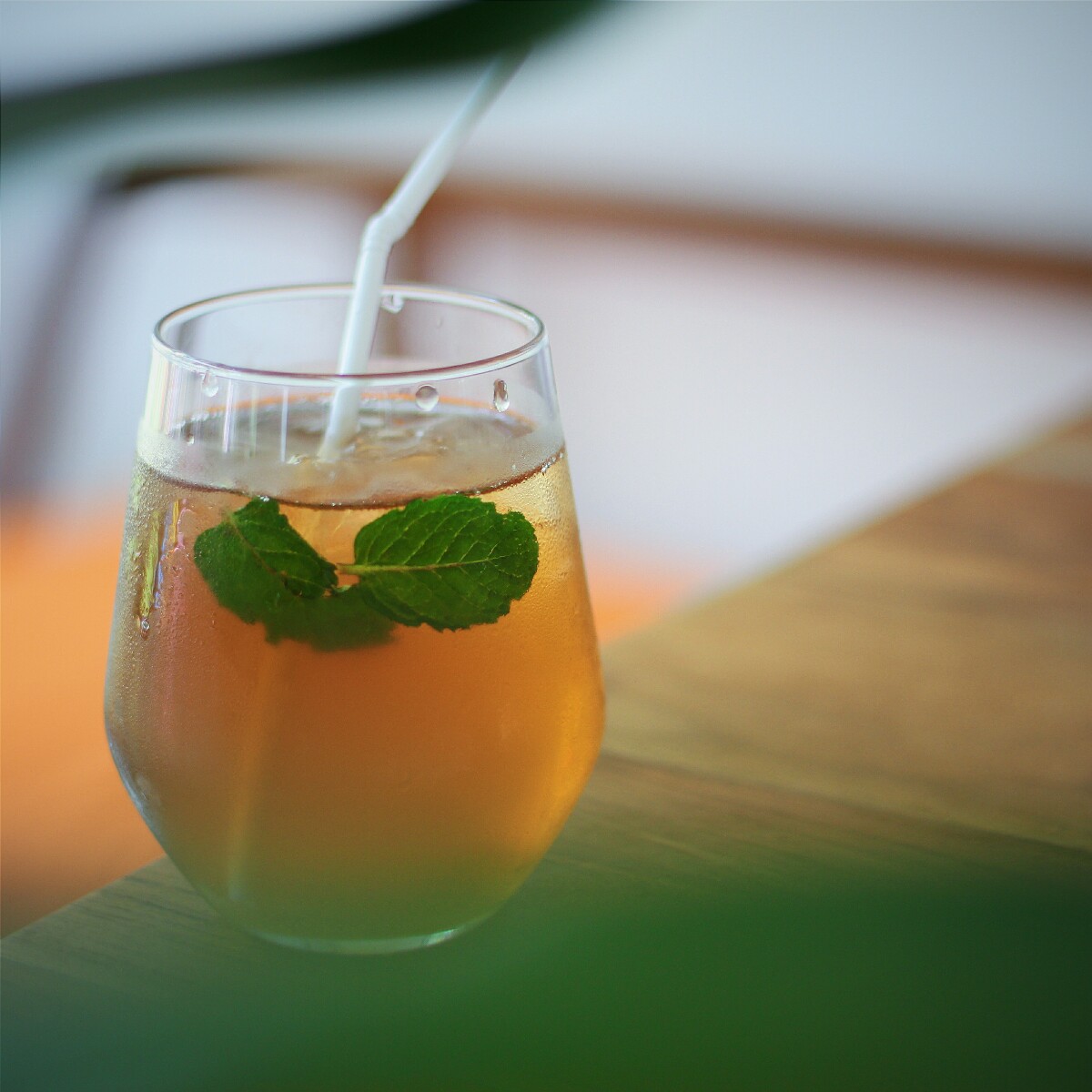 I highly recommend this restaurant to you guys! Other than a very good place This restaurant also has a very extraordinary food. Other than that for you who want to hold events in this restaurant is very appropriate because they provide and have their own pricing package. For further you can contact directly.
Thank you for coming in this article, don't forget to subscribe our blog and see the others awesome articles. I apologize if there any errors in my writing, and see you to the next adventure with Jajan Beken 
RATING
Ambience : Excellent
Taste : Excellent
Service : Excellent
FACILITIES
Wifi : Yes
Plug : Yes
Dine in : Yes
Outdoor : Yes
CONTACT
Address :  Jl. Cipete Raya No.4B, RT.8/RW.4, Cipete Sel., Cilandak, Kota Jakarta Selatan
Phone Number  0819-3117-3518
Instagram @twinhouse_cipete
Zomato twin house 
INFORMATION
Open hour : 09AM – 22PM
Price : Average 150K for two people (approx.)
Cash accepted
MAP