Already have plans to celebrate the new year? Maybe holiday or hanging out with friends, family or with your sweetheart? Whatever your plans but you must be careful to avoid things that are not in the desired. And therefore I have another option as plans to celebrate New Year's Eve is a place to enjoy coffee and snacking located in Alam Sutera across from Flavor bliss is HomeBrew Coffee.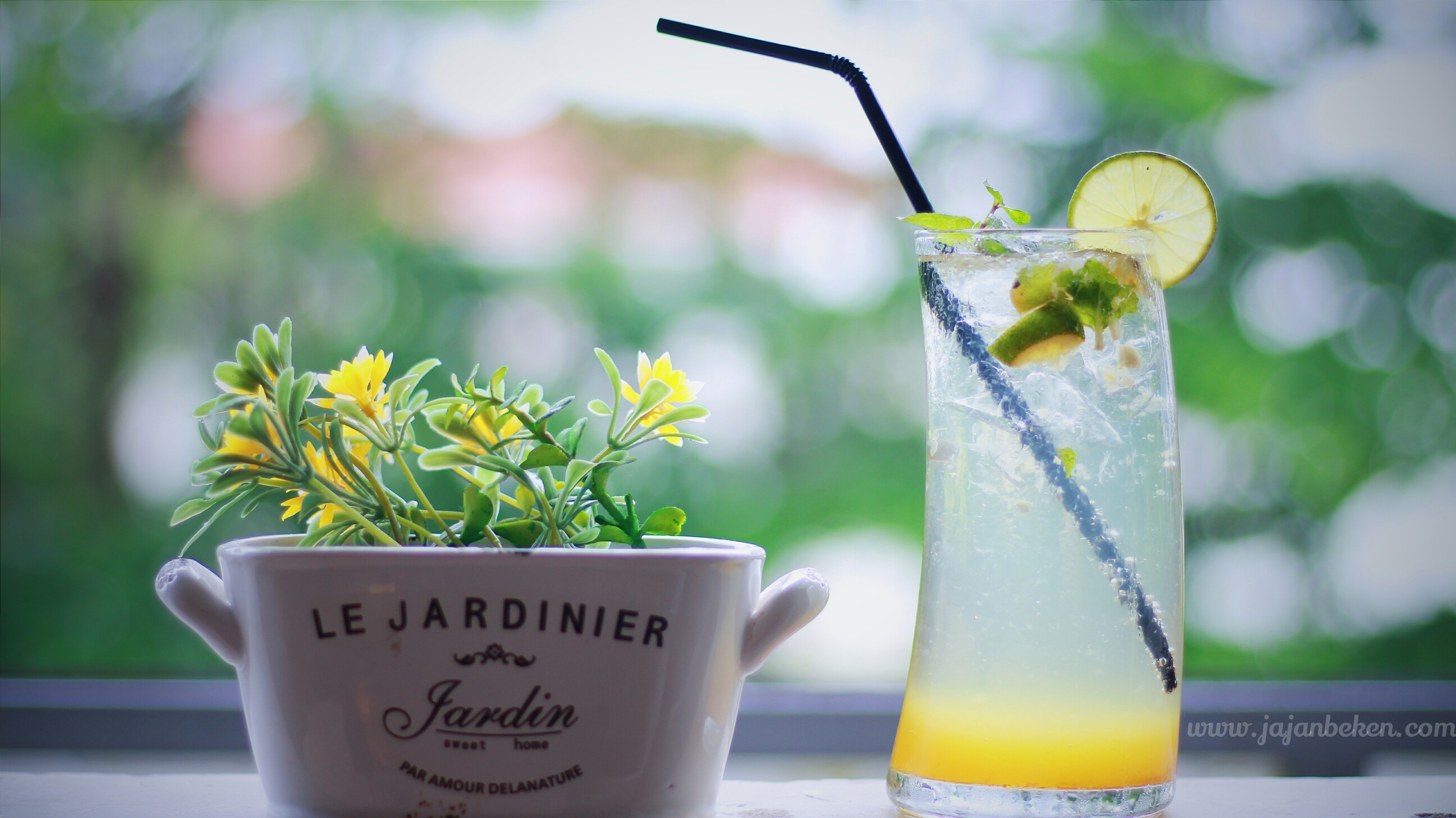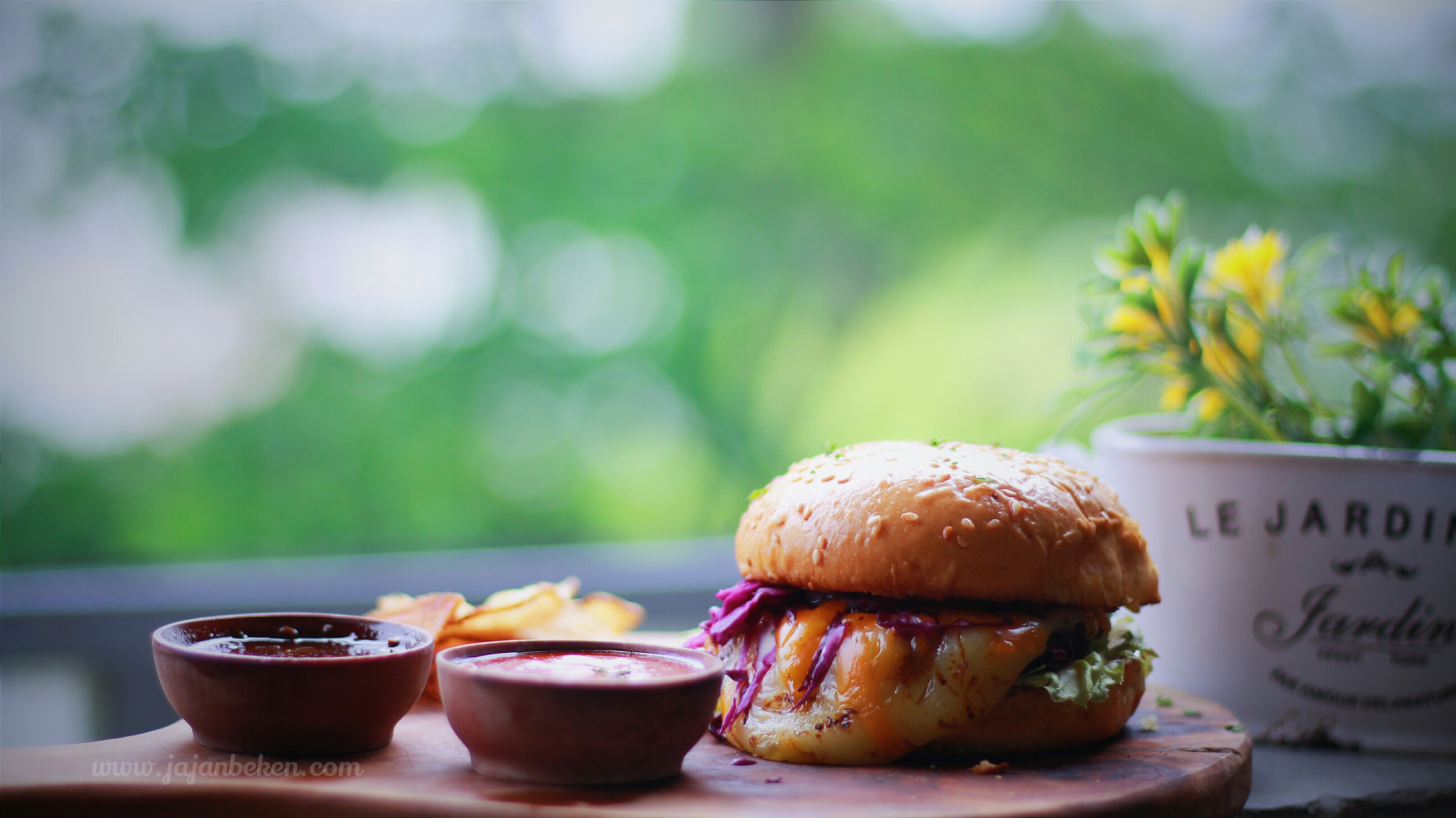 About Homebrew Coffee
HomeBrew Coffee has been open since July 2016 with the initial concept. This building previously is a place to stay with terraced floor, so the owner made the design concept of this restaurant is like at home.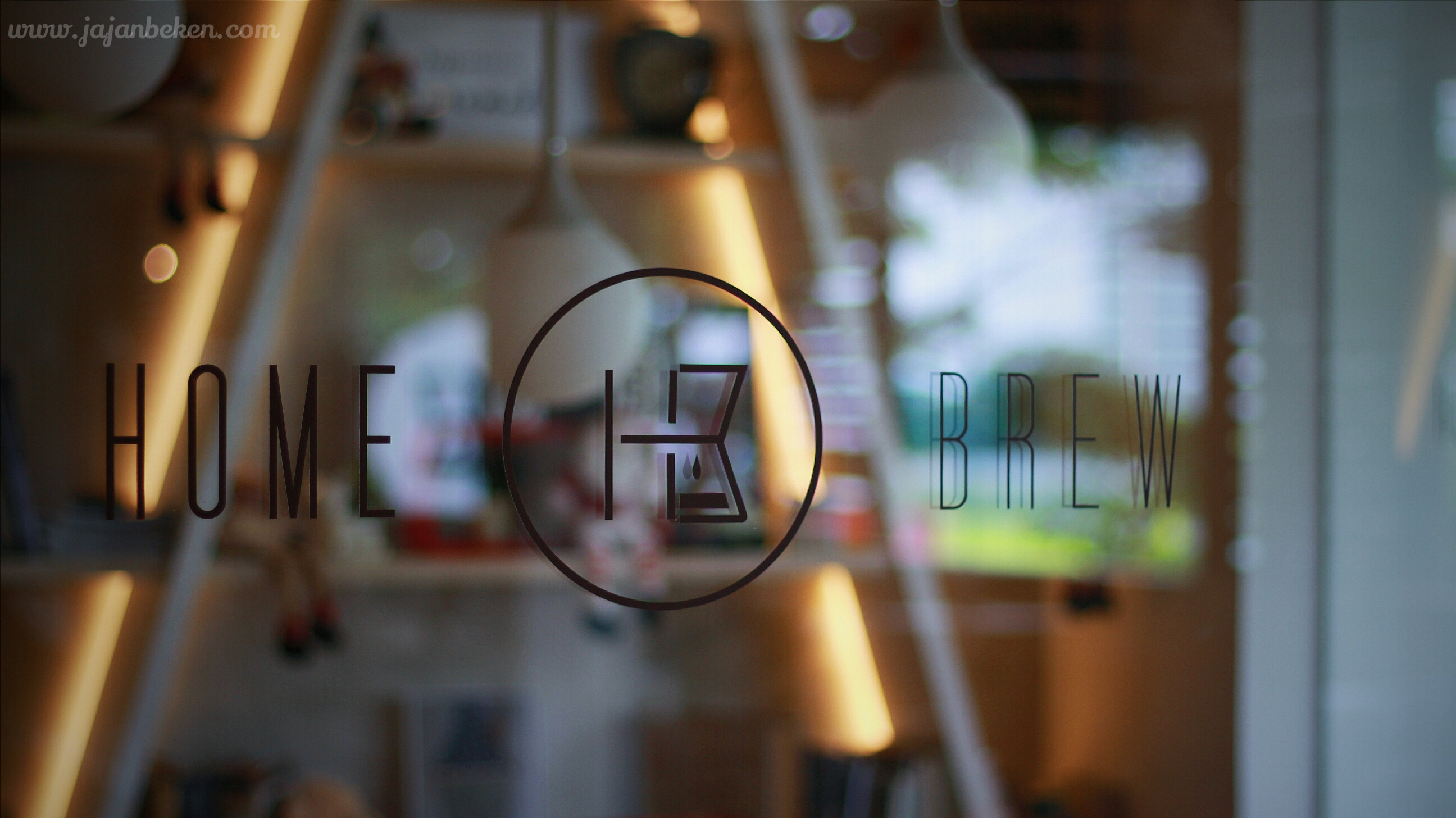 Located on the third floor of a building make the visitors more comfortable with the view and the cool air as close to the trees.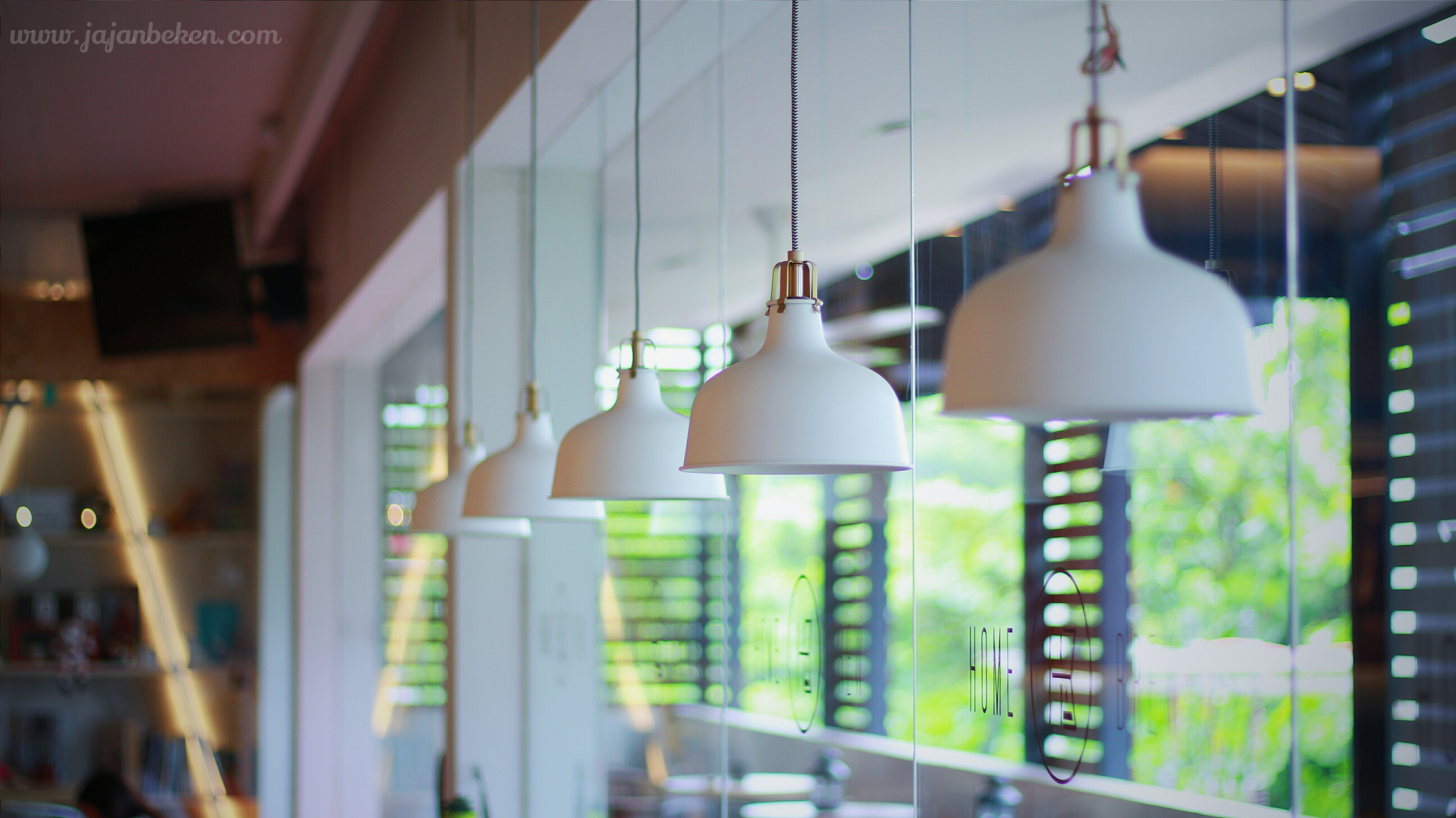 Anyway if you use a car you can parking right on the third floor so you just walk away but if you are from on the first floor they provide elevator as direct access to HomeBrew Cofffee.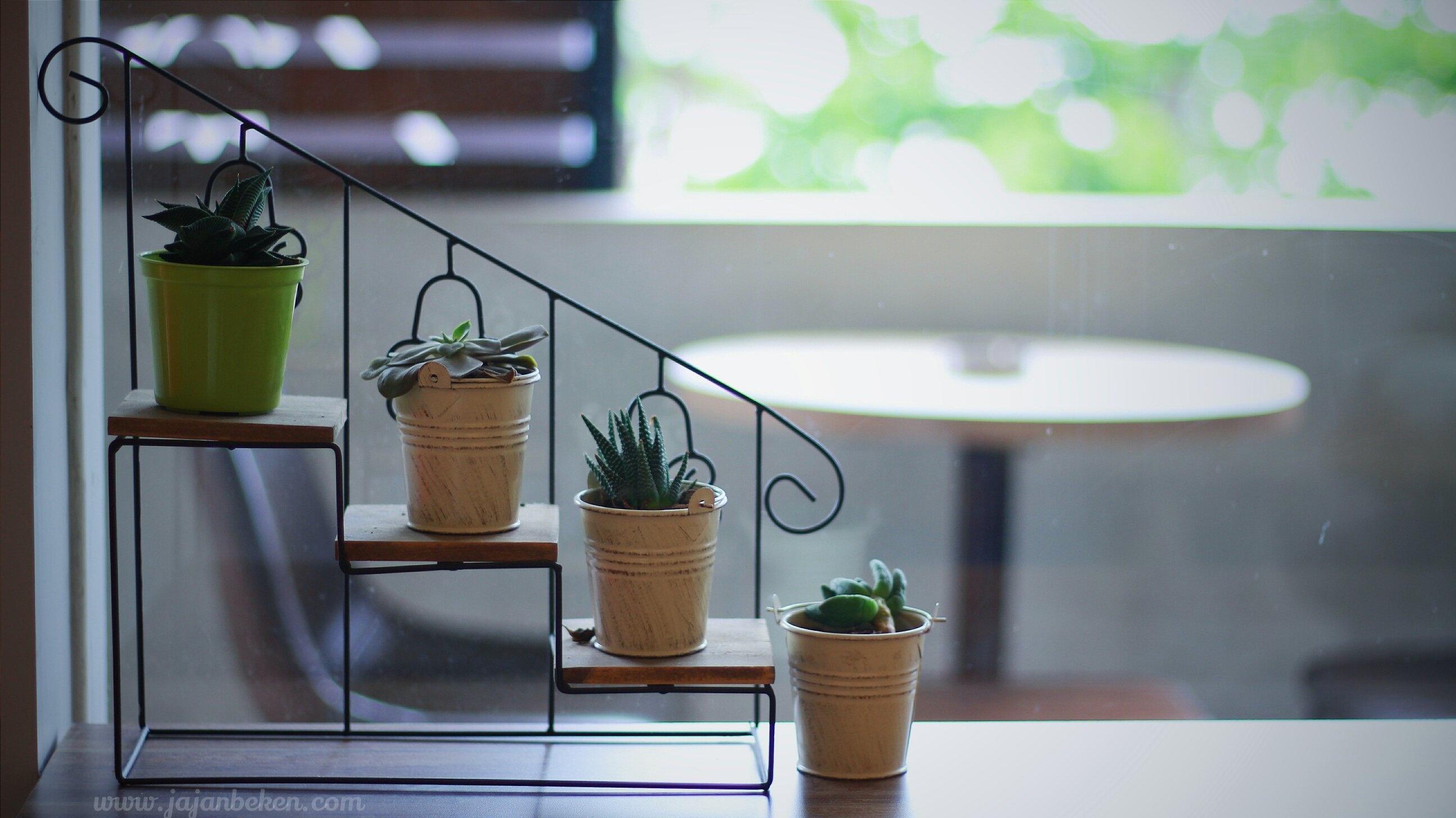 Different from the others
One more thing that makes Homebrew Coffee Alam Sutera different from the others is its offer of convenience. They attempt to make the visitors were like at home with very comfortable.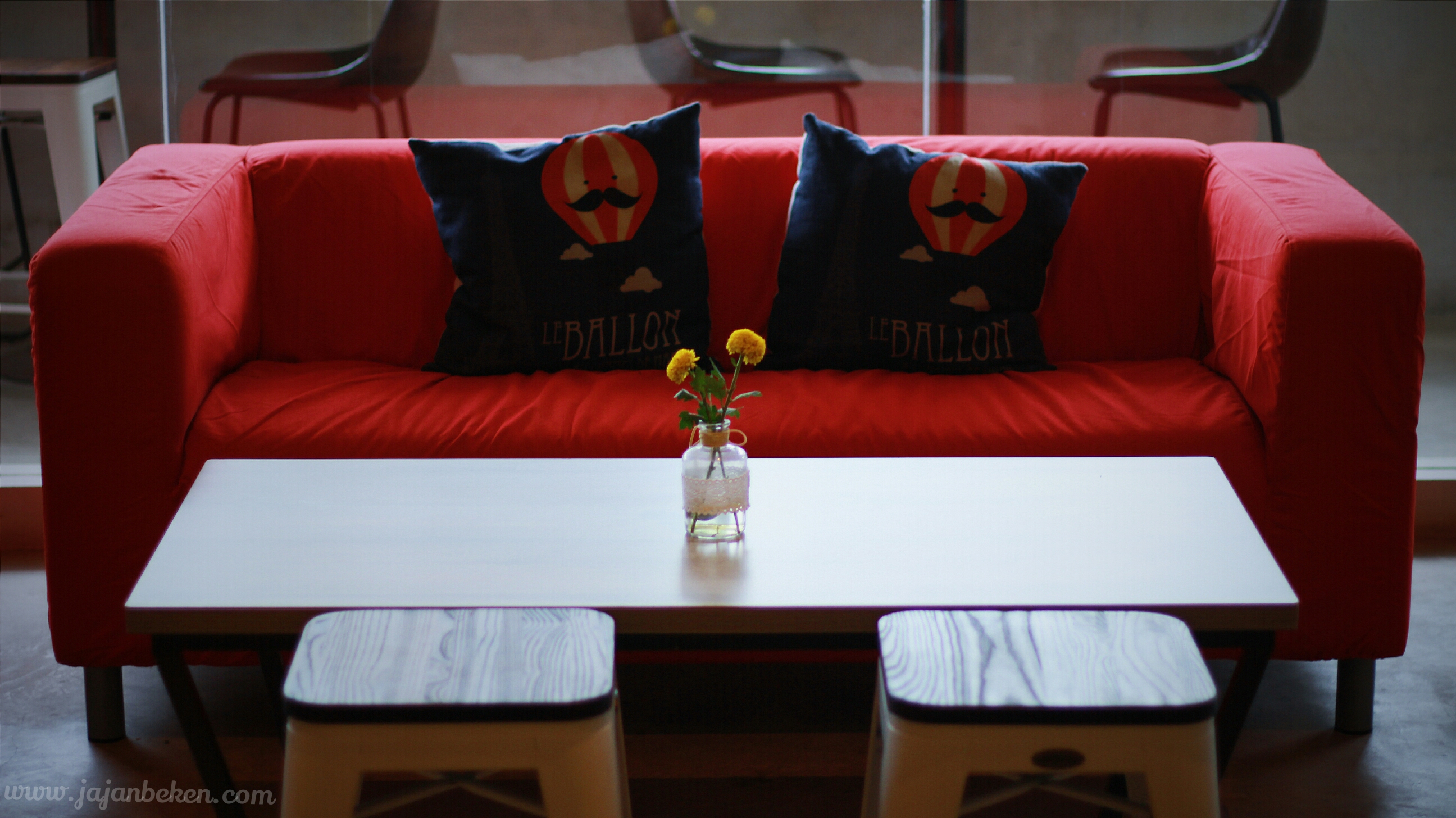 One of the most attention here is the ornament they decorate in every corner of this room with a very interesting and neatly arranged. And also there are some very soft sofa for you who want to relax with your family or your friends.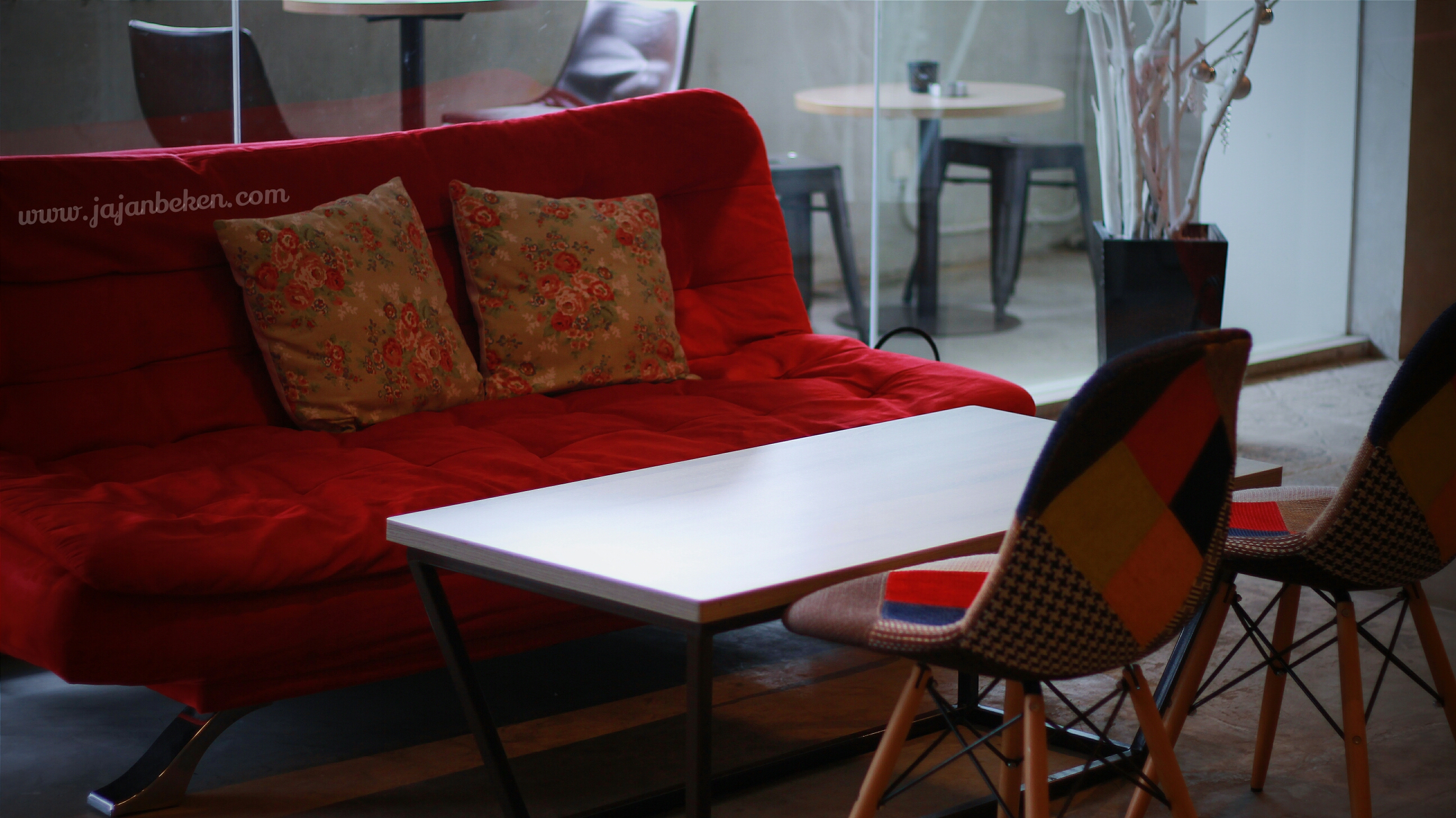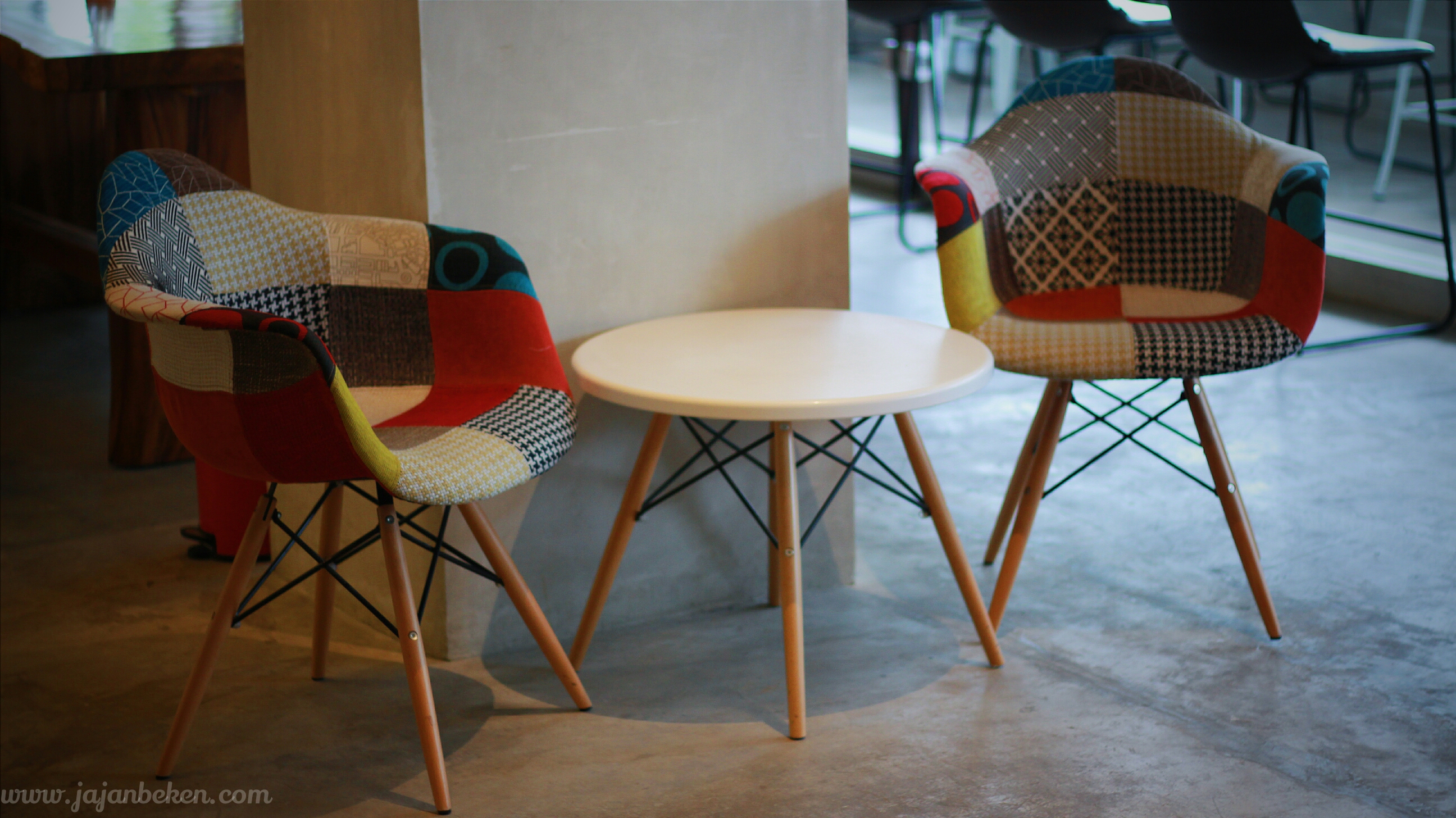 In addition they provide a lot of ornamental dolls, however this is not only on display but can accompany you throughout the day here and don't forget to return. And this is their way to build an atmosphere like at home, i bet you will forget being in the restaurant because the ambiance at this restaurant is very cozy and homey.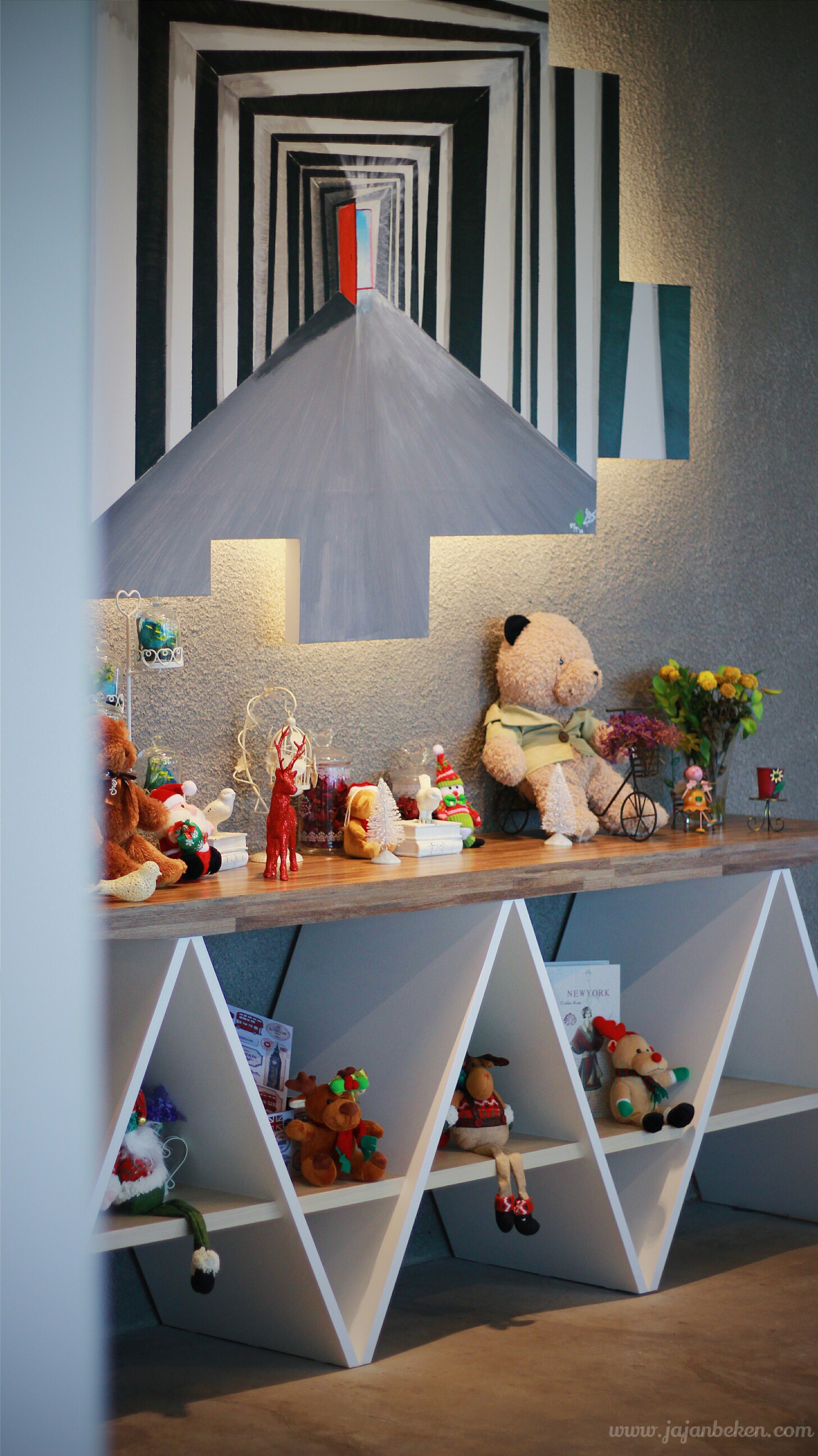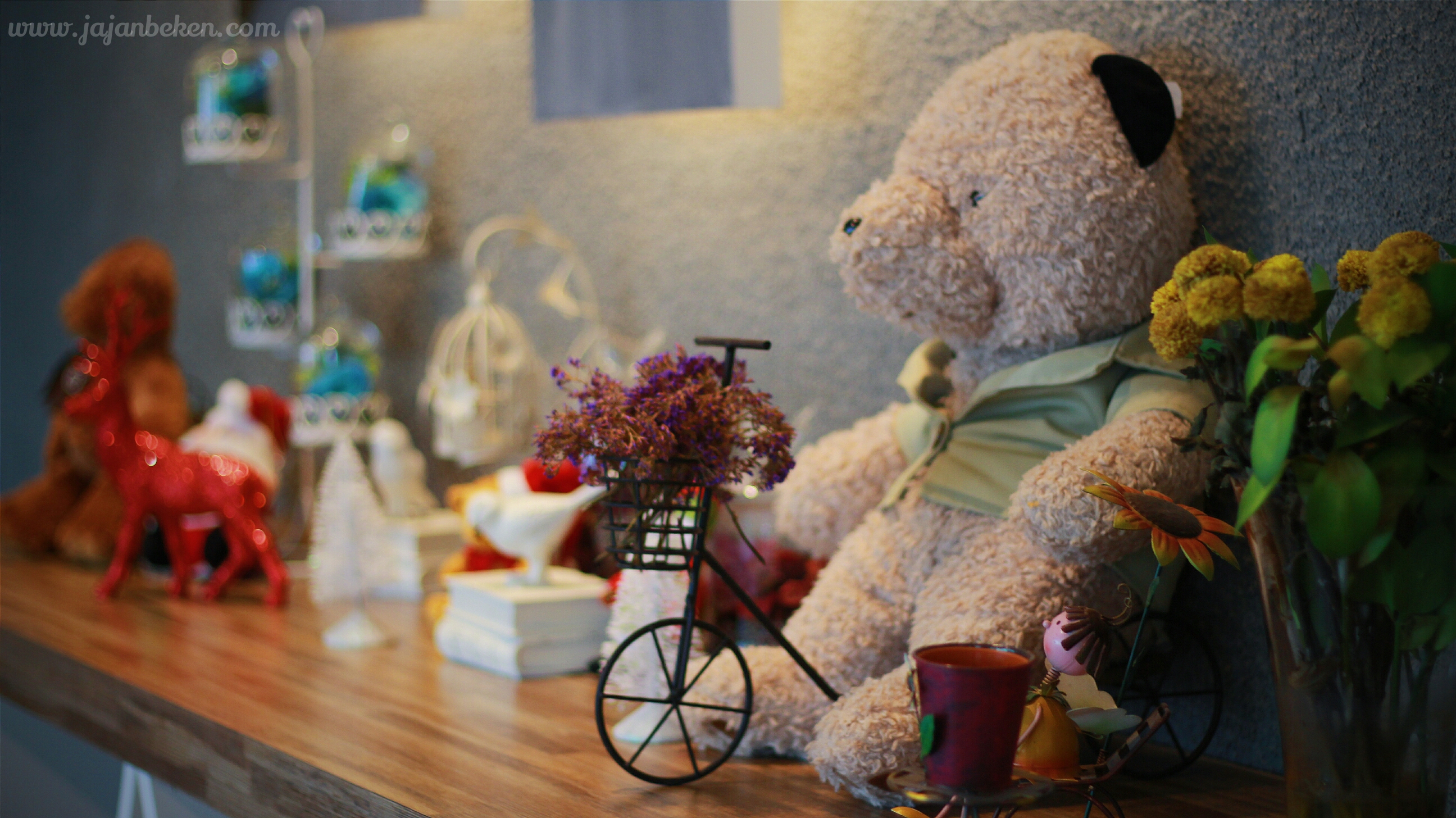 As always did when you go to visit a coffee shop or restaurant that is usually sought as plugs and strong wifi isn't? Keep calm guys this restaurant does not forget it. They provide super-fast wifi which you can access all your gadgets, and provide a place for you for wanting to do things like work with a laptop and groups.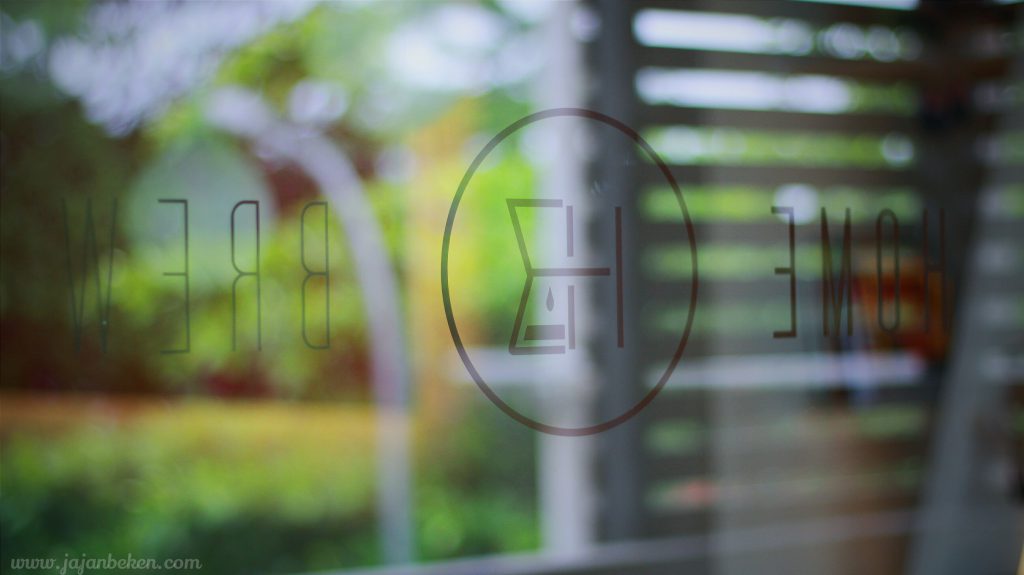 Other than that Homebrew Coffee is divided into two places is indoor and outdoor which is where the rooms are connected by several glass door access.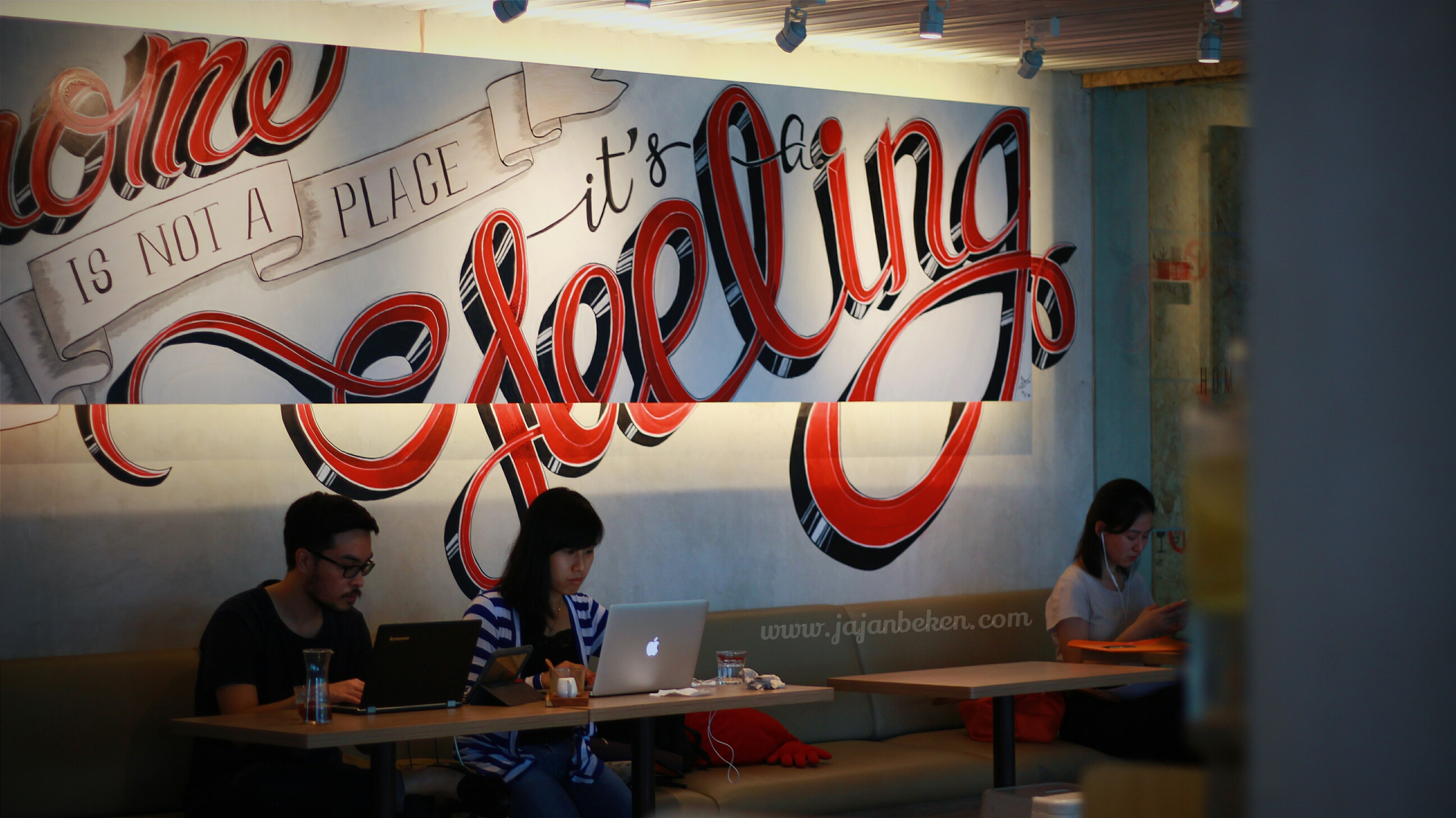 Indoor Room
Basically the interior design is made from wood that makes the room very comfortable and looks natural. All tables are arranged very neat and attractive look, decorated with beautiful ornaments on it and flowers are fragrant.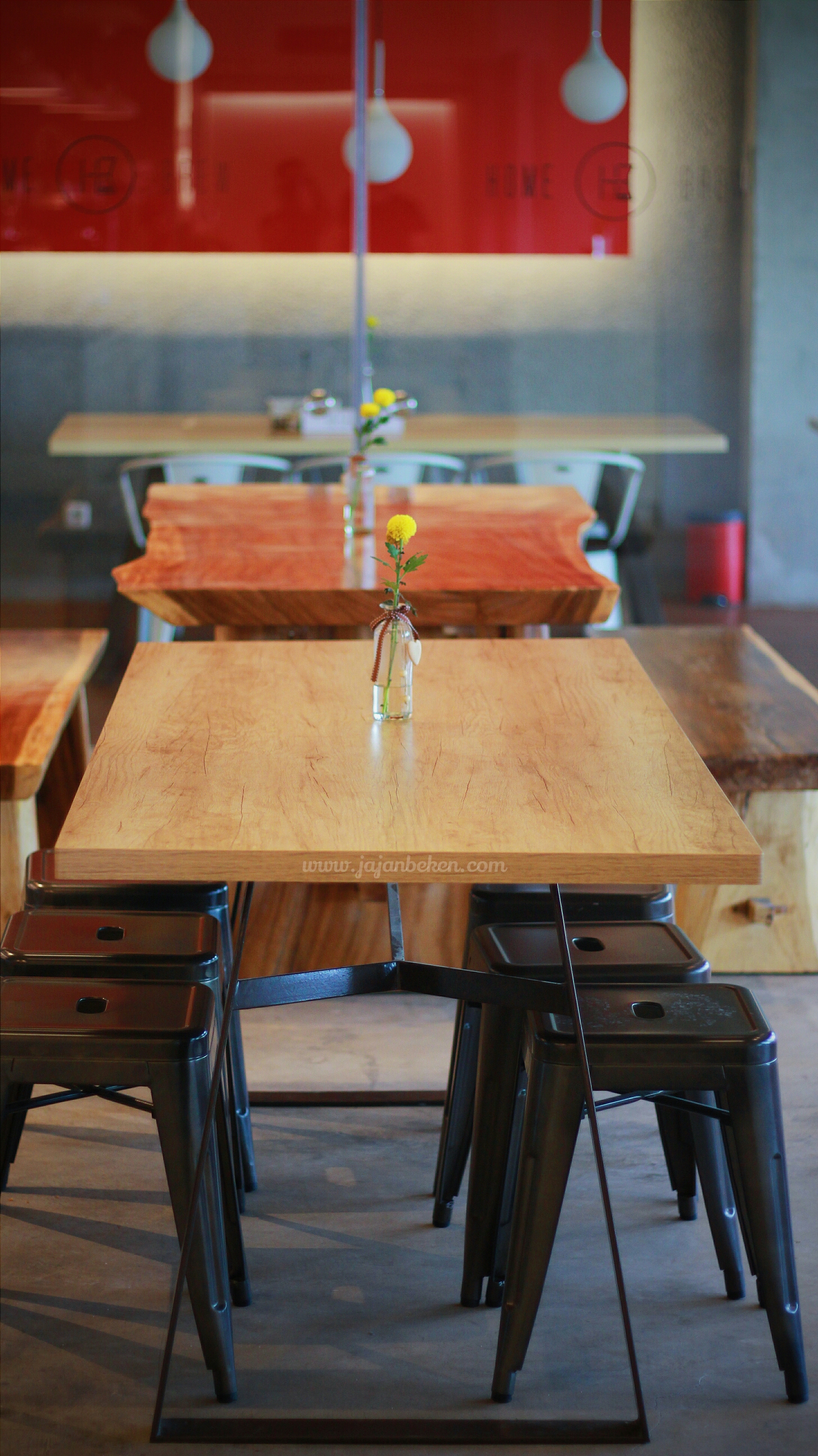 Still in the part of indoor room there are private area separate with full glass wall and provided with book shelf, very neat and eye catchy.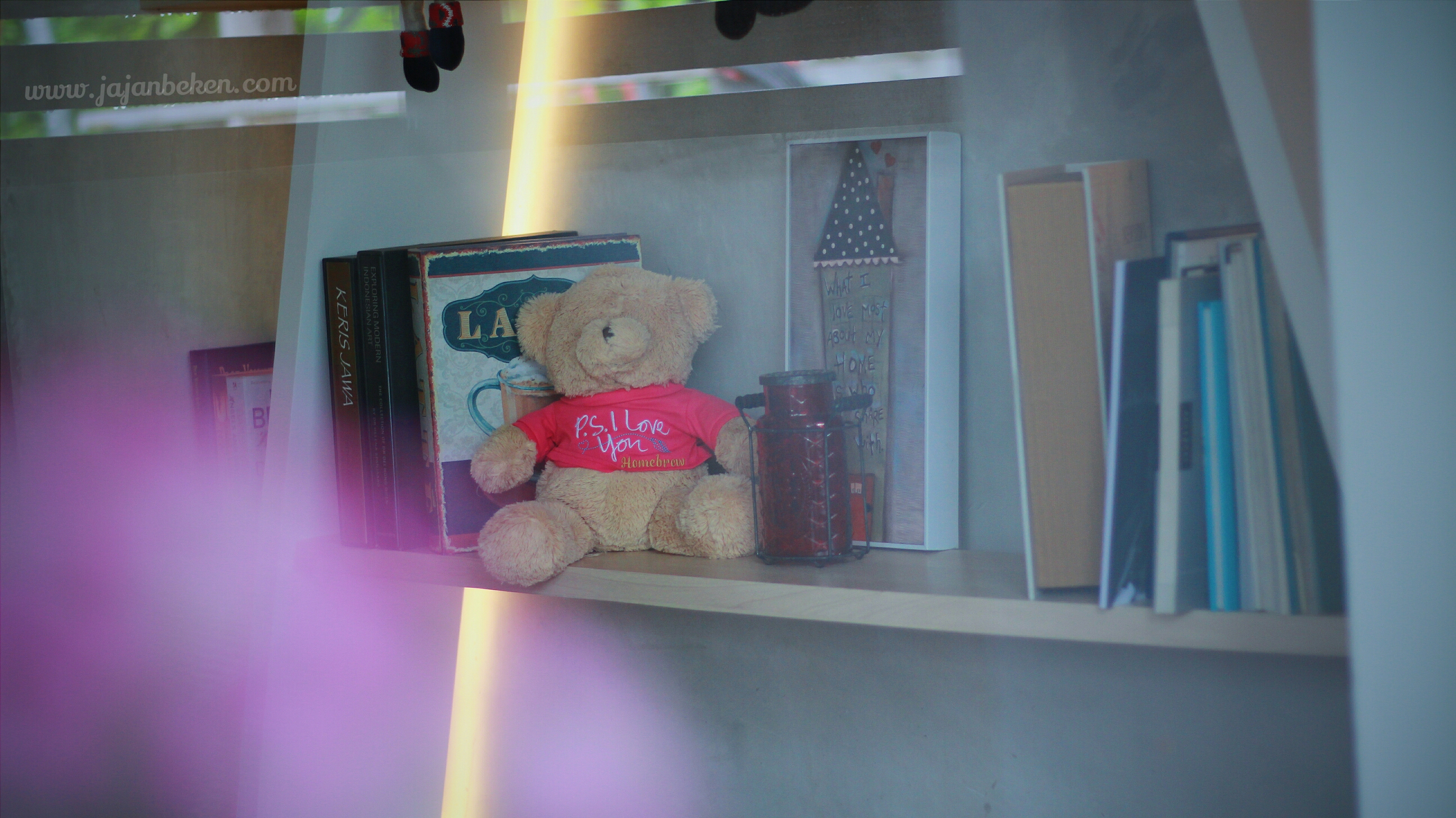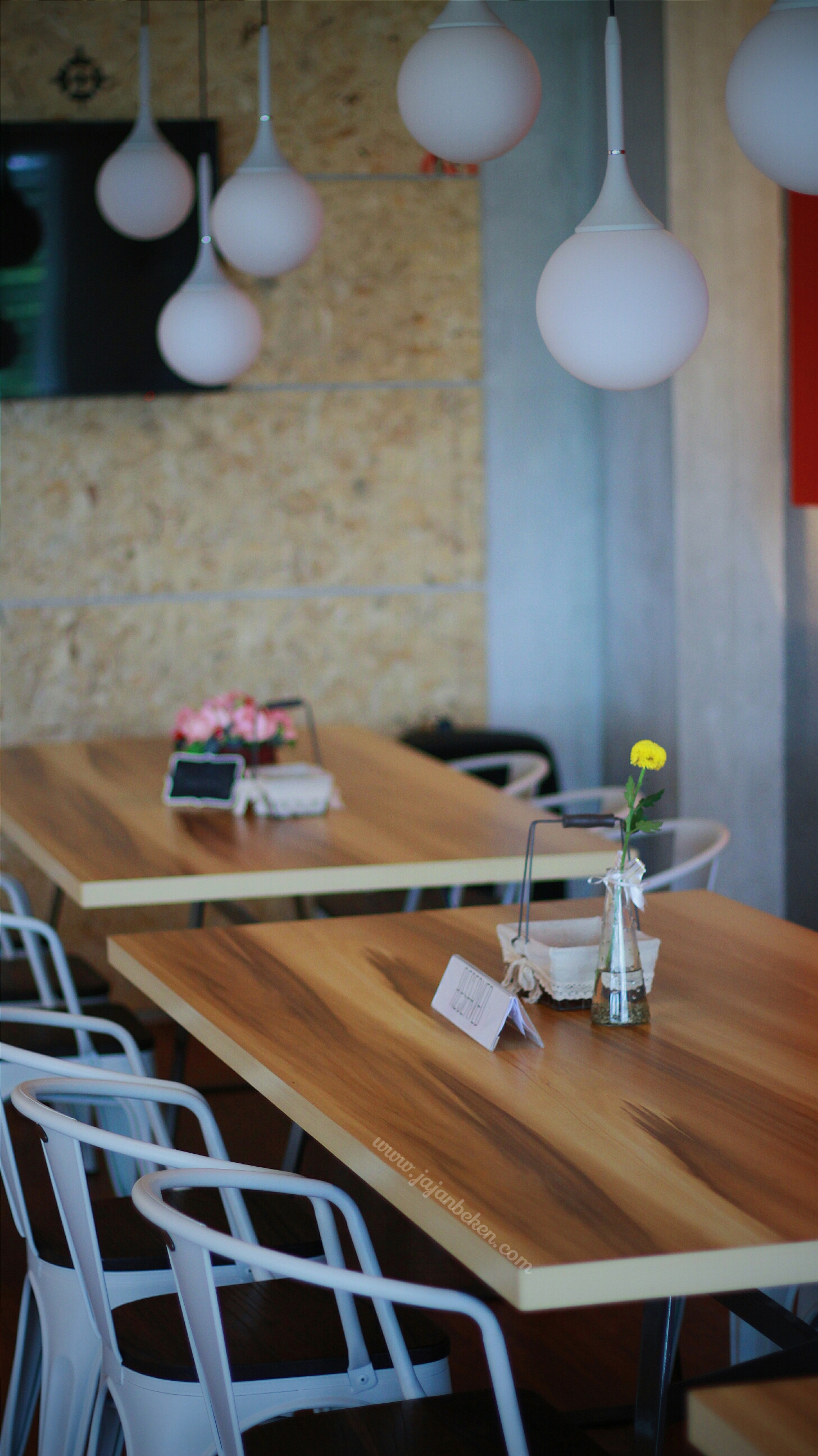 Not only that in this room you can fill infused water that has been provided for free after you order the food. And you can see how to make coffee from a barista in the bar.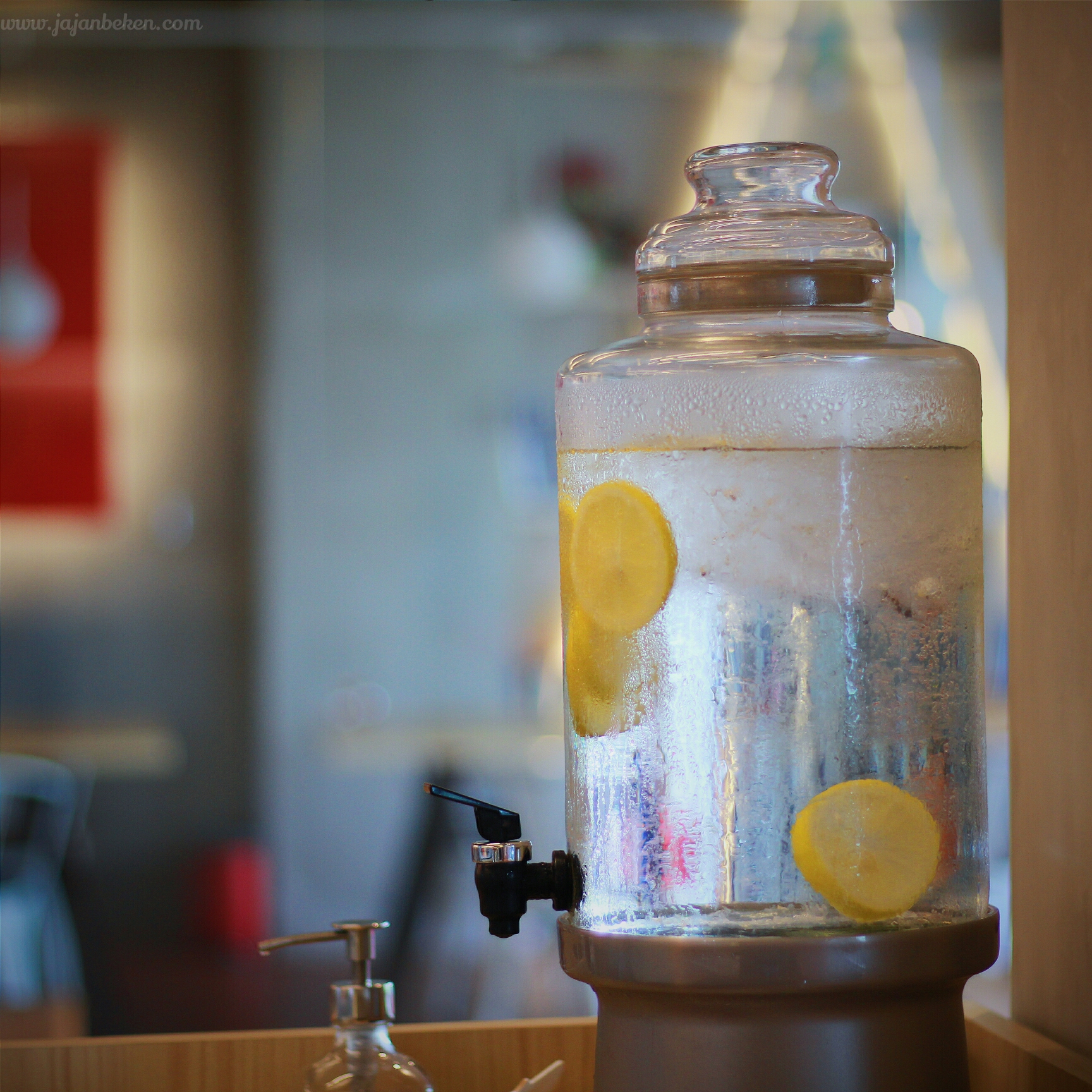 Outdoor Room
Not only indoor, like i said before Homebrew Coffee have outdoor directly overlooking the street. The air here is very clean, because the environment is close to a lot of trees.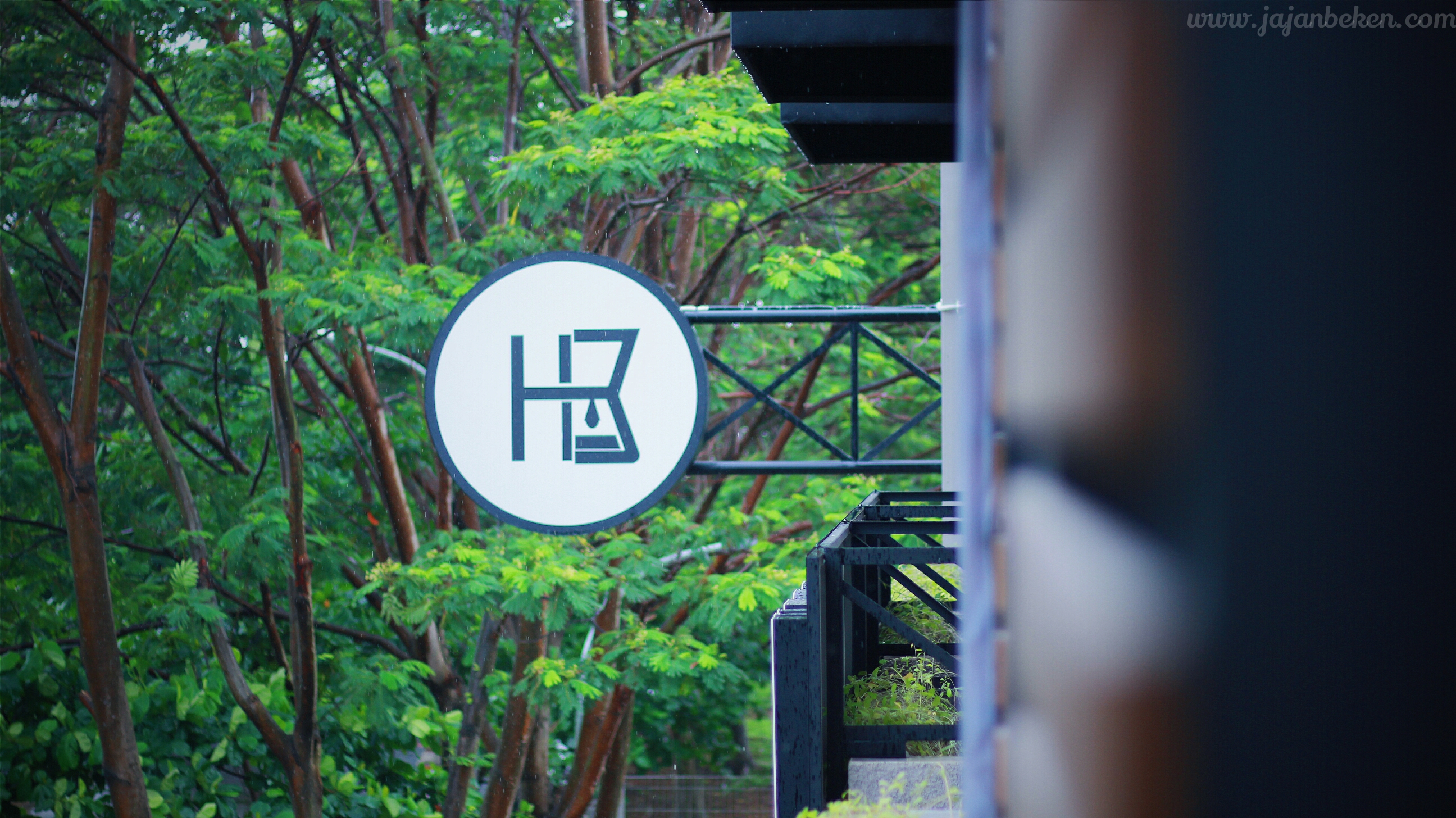 Here you can smoke freely and provided ashtrays besides there are beautiful ornaments that decorate the table with candles inside this will look very sweet and beautiful at night.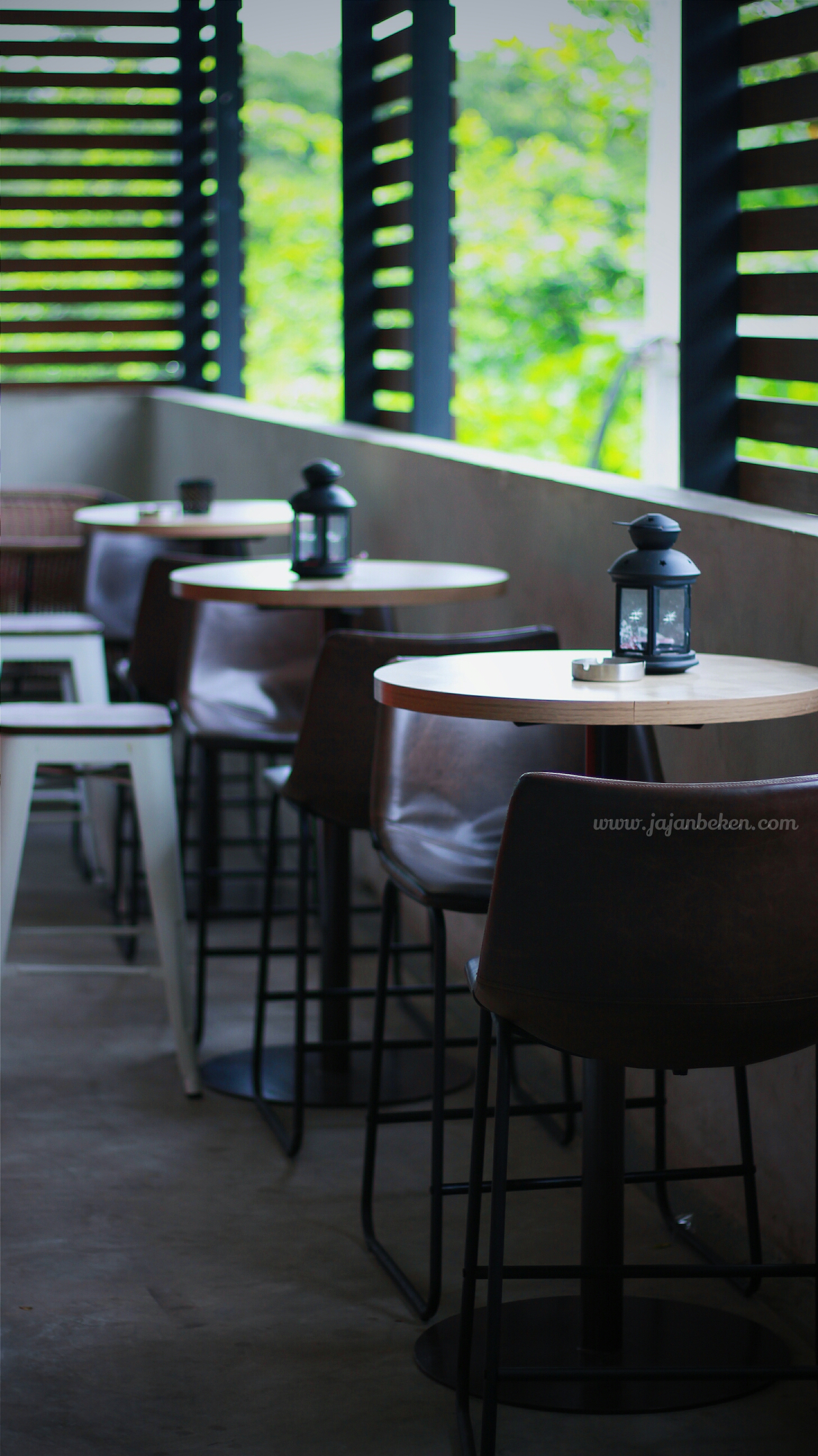 At least if you want in an outdoor room you should make a reservation early in advance because outdoor room here is one spot that is most in demand by visitors. So if you know what I mean? In order that you don't wait for replacement.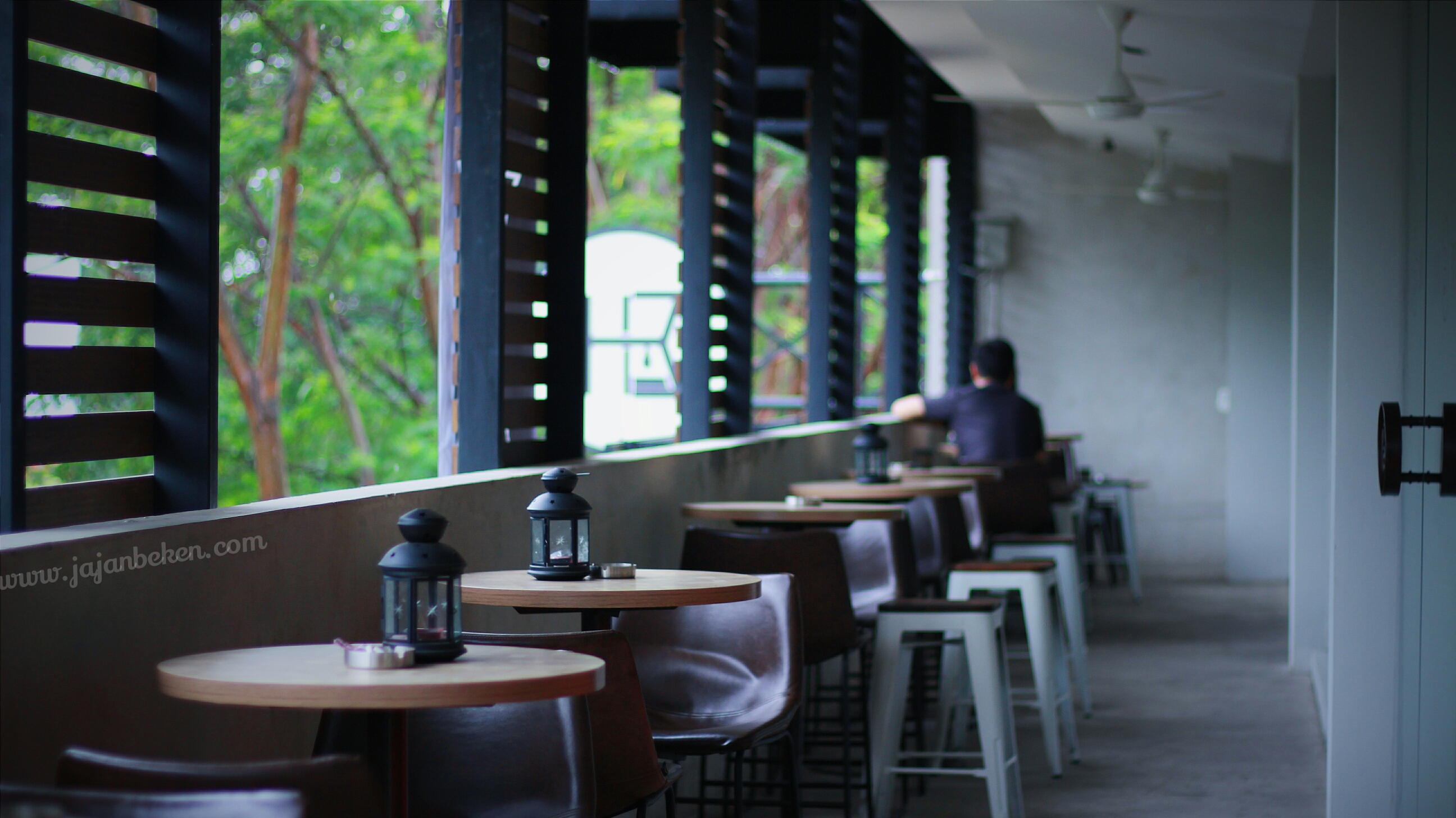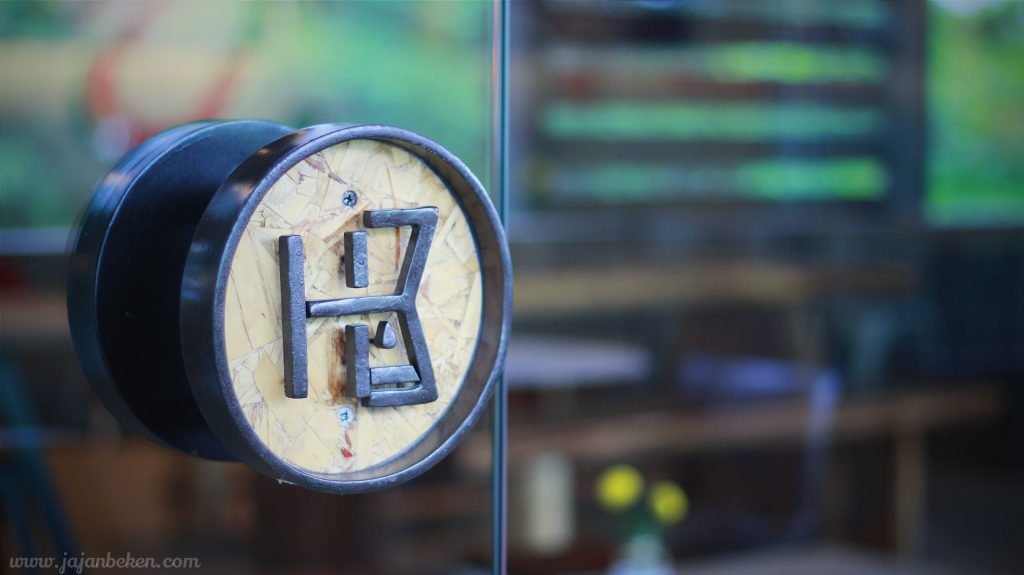 I will show you how like the room in Homebrew Coffee, you will be falling in love with the decoration. Just see this video guys!
The Food and Beverages
Homebrew Coffee Alam Sutera prefer good service and quality of its food and beverages, they are all out in terms of ingredients. They choose premium raw materials and then try it whether in terms the taste was appropriate or not. If not, then they try again.
Common guys let's see what I tried here just scroll down!!
Filter Coffee V60 Geisha Coffee Bean (IDR 40K)
Coffee is a favorite of almost everyone as like me, but I only know a few coffee and just drank. Coffee turns out very much the type and origin of its and making unique and different. On this opportunity I was very lucky to be able to see the brewing process and try the coffee Geisha with filter coffee V60.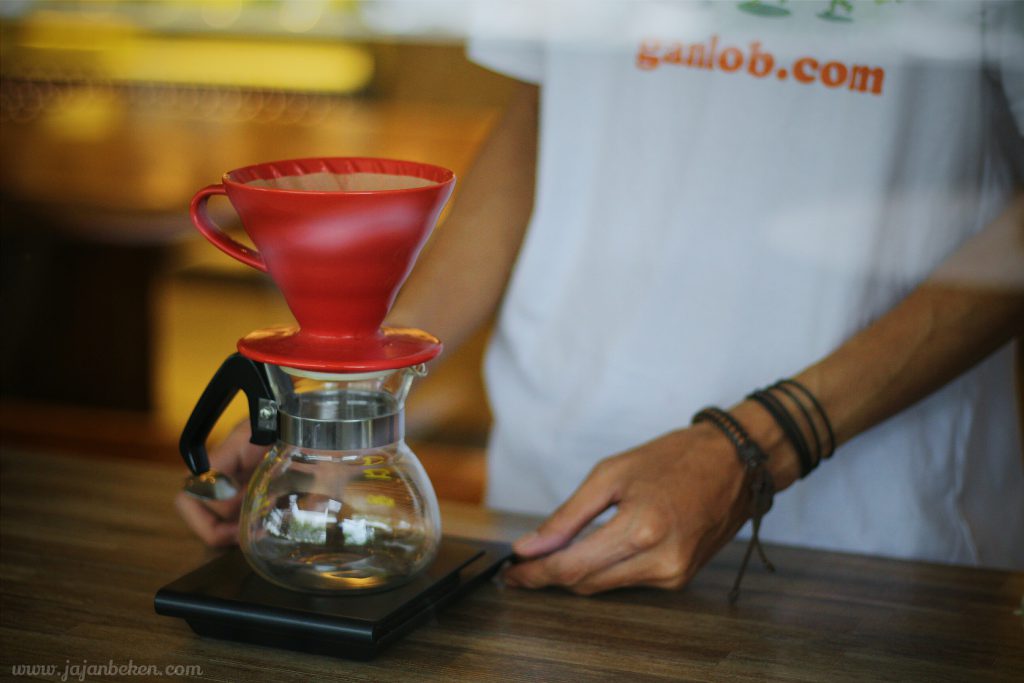 Pour over method is a method of brewing coffee has been known since long. This method is not difficult, but also not simple, because the coffee brewing need a rigorous process in order to produce quality coffee brew and delicious tastes.
First you choose what kind of coffee would you choose as I choose geisha. Then the coffee beans will be pulverized with a grinding machine.
Below is the step of filtering by using V60 :
1. Fold and rinse filter
Fold the filter into a cone shaped and rinse it with a hot water to eliminate paper flavor and to heat up the mug. Discard the rinse water.
2. Measure and Grind
Grind coffee to be about as fine as salt or depend on how size you want and add coffee to your brewer.
3. Saturate The Grounds
Saturate the grounds with water from the boil . Use water to cover the grounds. Let it bloom for 15 seconds.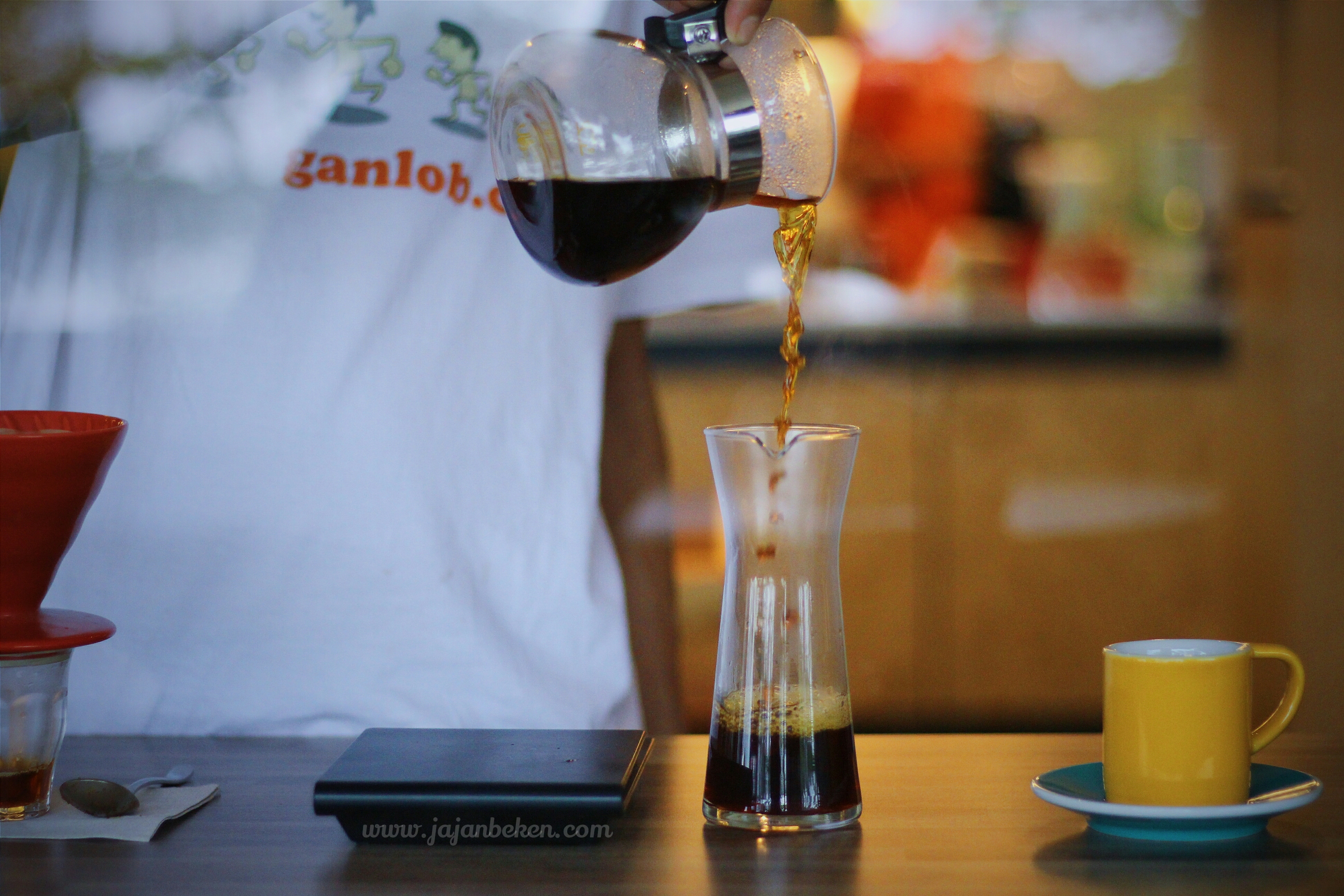 4. Pour Continously
Pour water in a slow and spiral, adding water every 10-15 second . Pour over the dark spots and avoid the light ones.
5. Remove The Brewer
In 3 minute remove the brewer , you should have brewer coffee and finish.
The taste of the coffee is very strong because there is no other additional material mixture such as sweeteners and others. If only you know Geisha type of coffee is one of the most expensive coffee in the world you will feel very lucky to have found it here with affordable price. I highly recommend this Geisha coffee to accompany your leisure time here.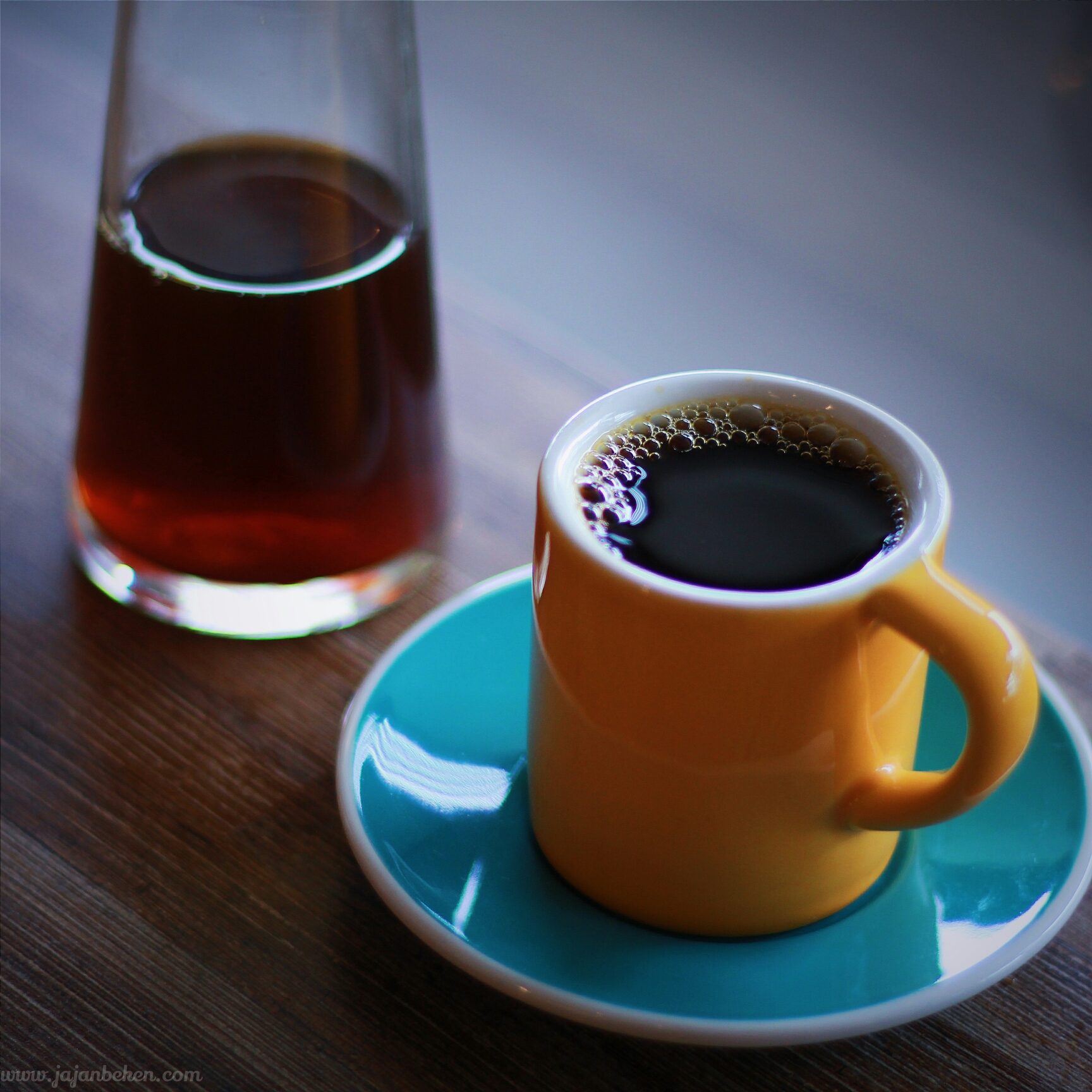 You can see the complete step in this video, it's so simple you can do it at your home too.
Let's  see other food that I tried at Homebrew Coffee.
Crispy Chicken Fritter (IDR 50K)
This lovely chicken fritter with small pieces best paired with spicy sweet Thai sauce hmmm I love the sauce because the hot level just suites to my tastes. I love this menu, it is suitable for chit chat with your friends.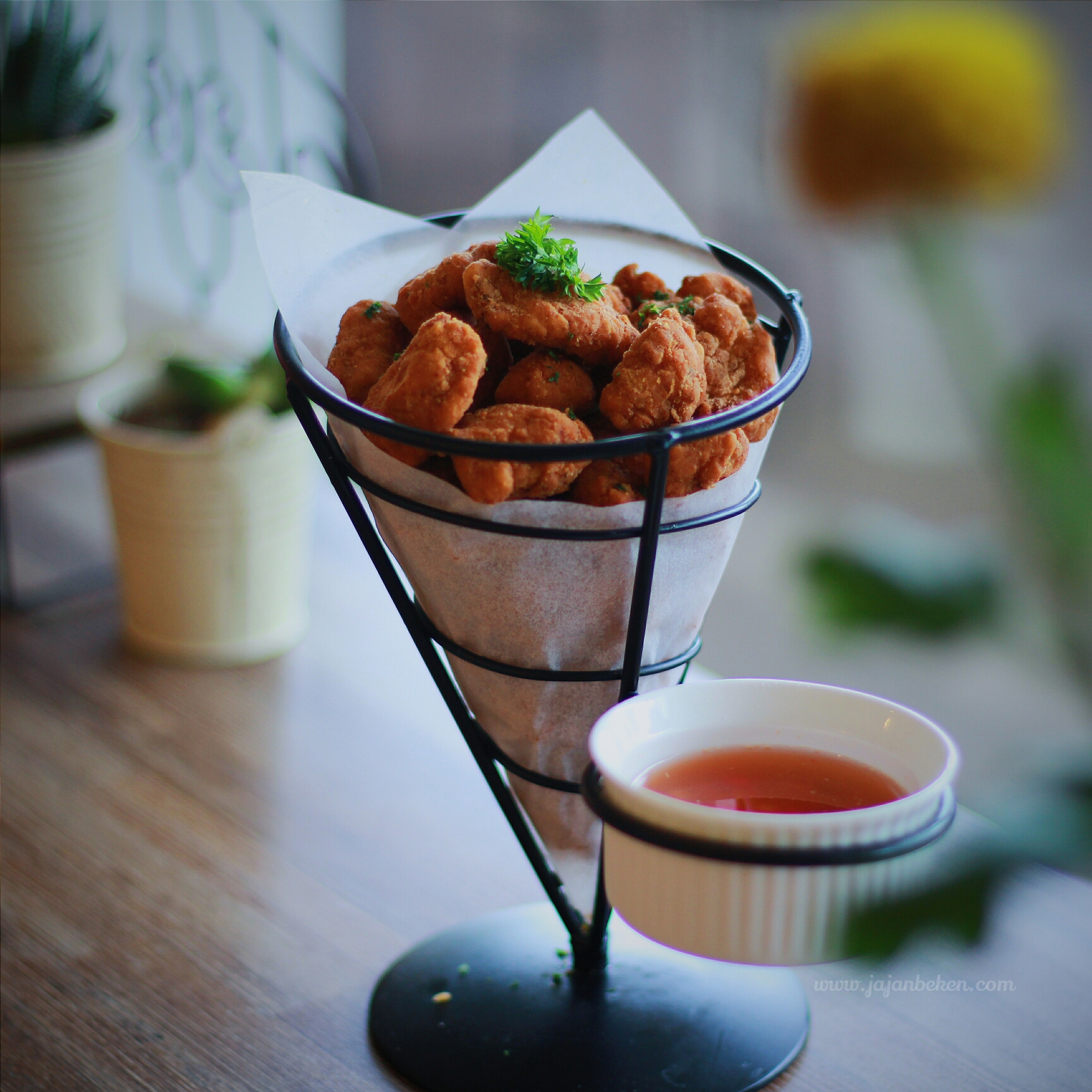 Espresso Burger (IDR 60K)
Have you ever try a burger with espresso sauce??? Sounds interesting, sure it will make you curious! Just be prepare for the surprise taste, you must try this one.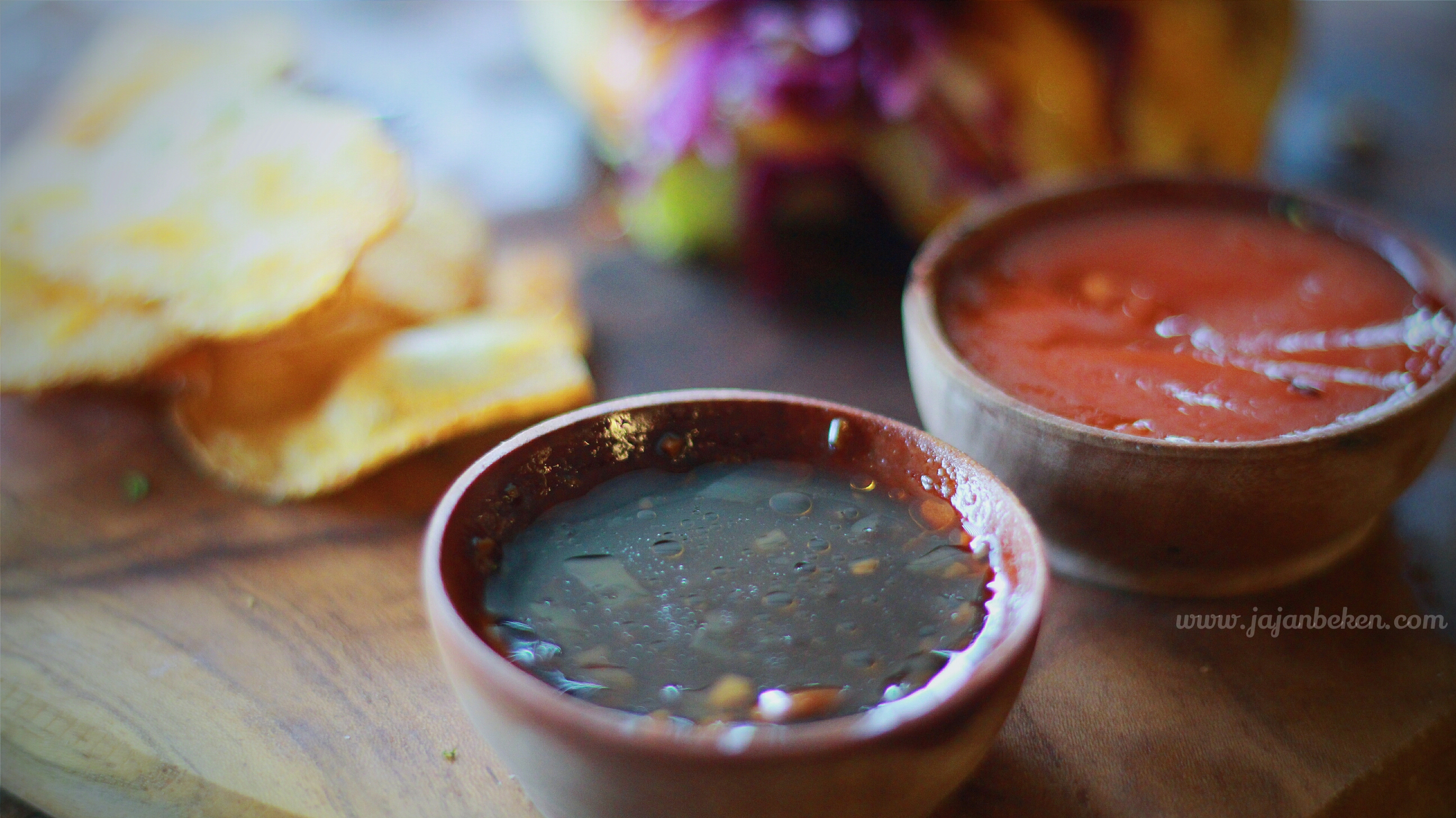 The bun was tender with plenty mozzarella cheese inside and paired with crispy potato chips make it best! How about the combination of espresso coffee sauce with the burger itself? It was unique and adventurous.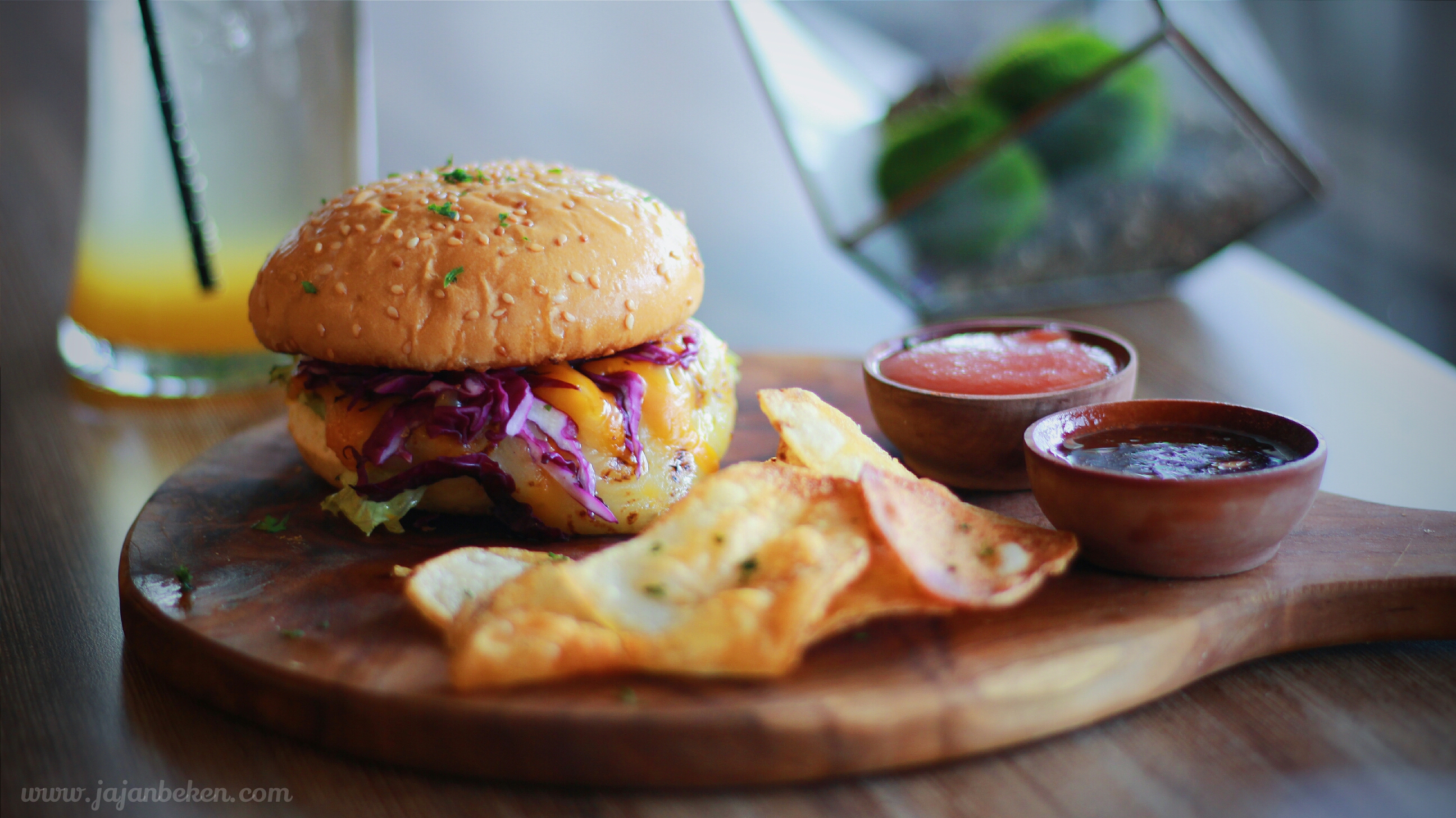 Stuffed Chicken (IDR 70K)
One of the best menu at Homebrew Alam Sutera is what they called Stuffed Chicken.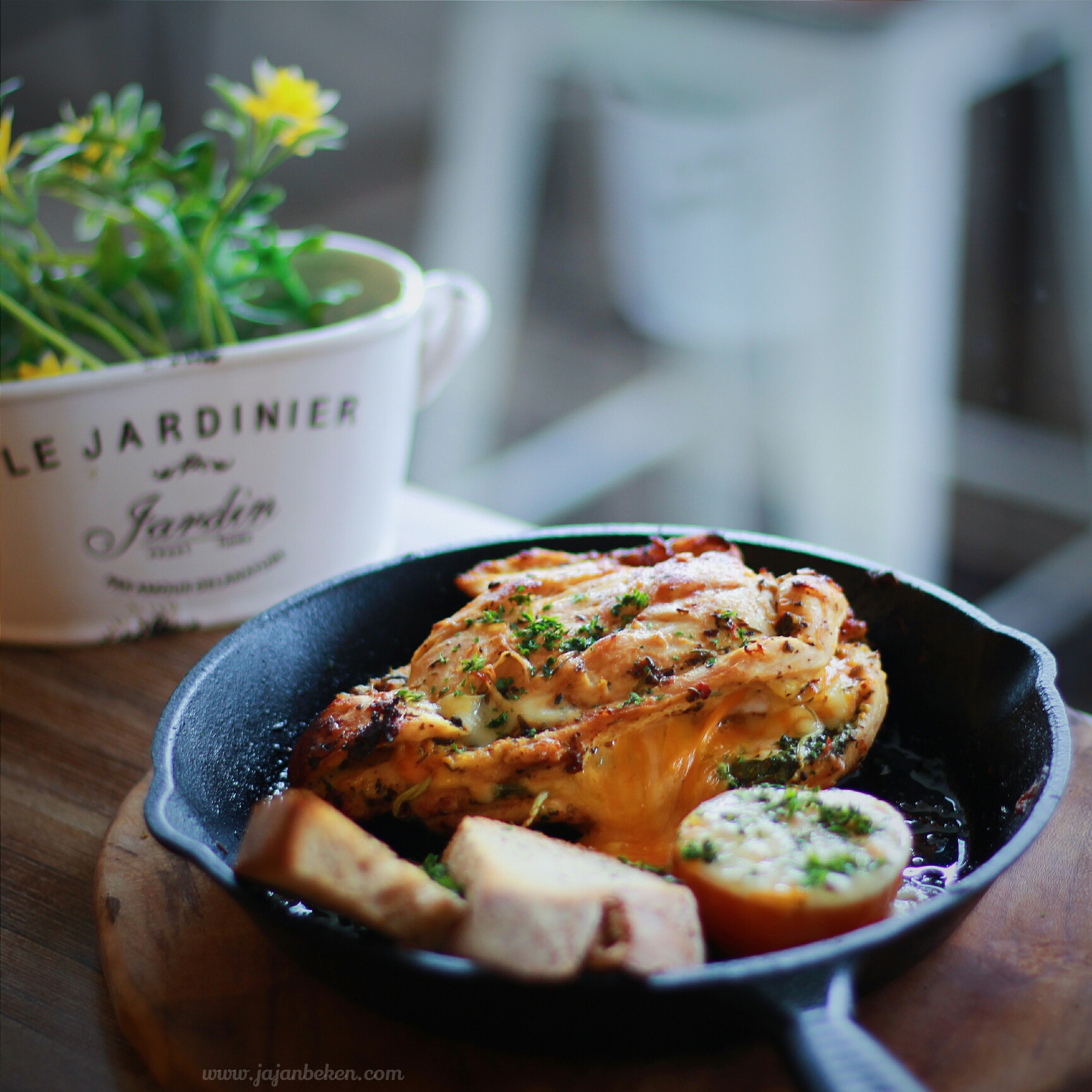 Whole chicken breast stuffed with spinach, champignon mushroom, melted red cheddar and mozzarella cheese. Served with baked mozzarella tomato and slice of multi seeds wheat bread.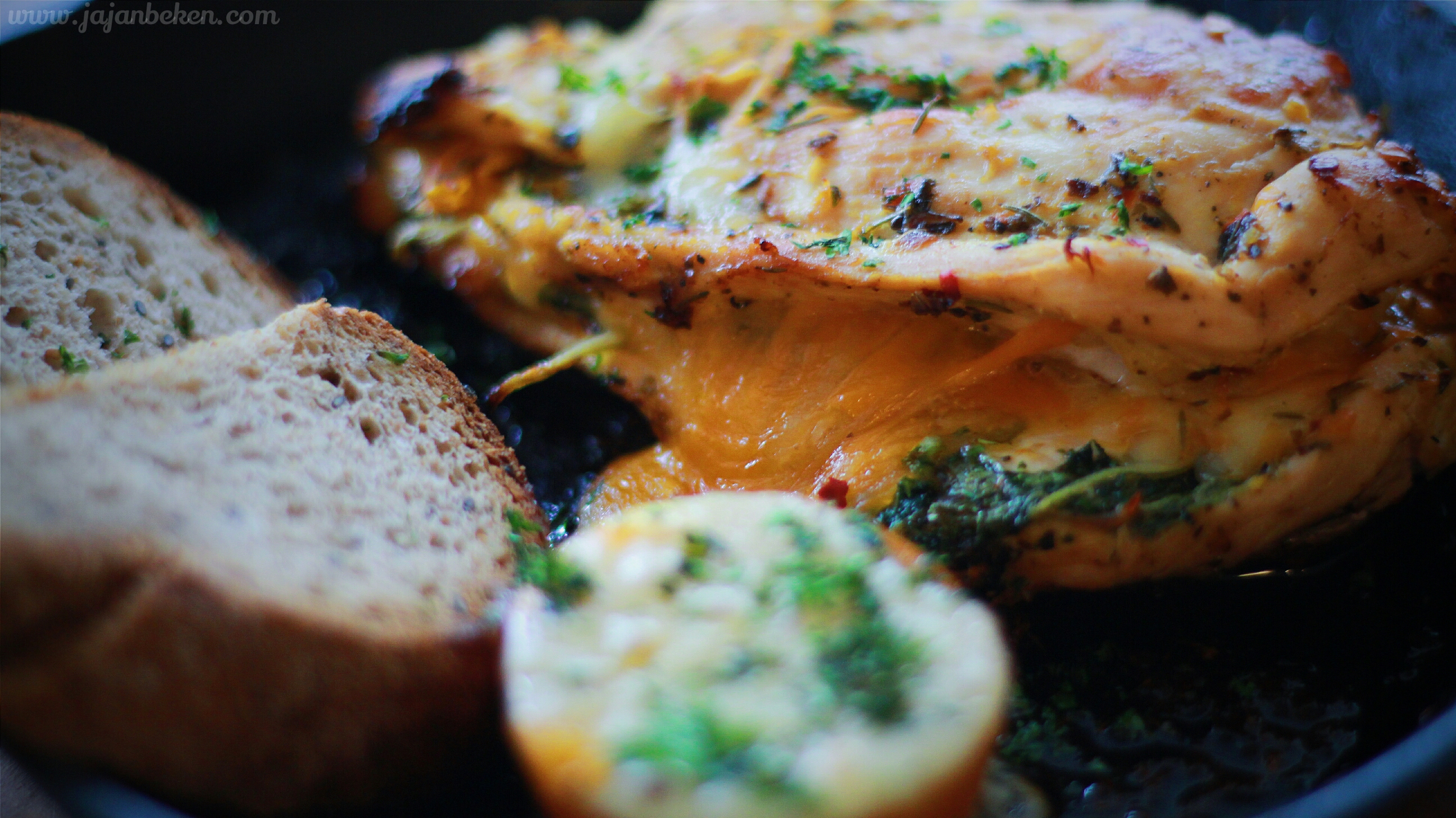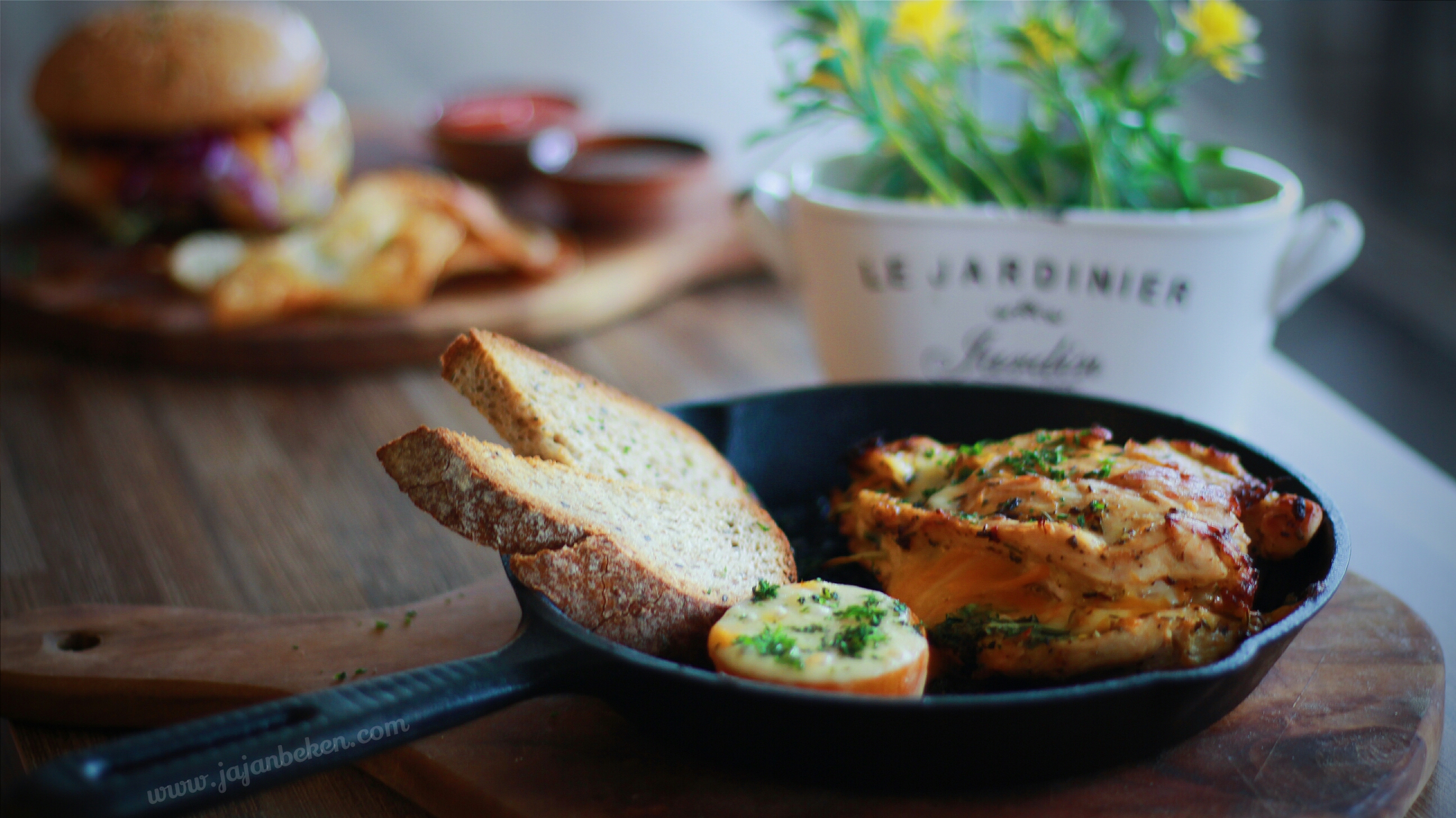 Salted Tiramisu Blended (IDR 48K)
Do you love tiramisu? How about if you try in drinks version! It was indulged and so tasty. The coffee notes and smooth textures makes you want to drink it rapidly LOL.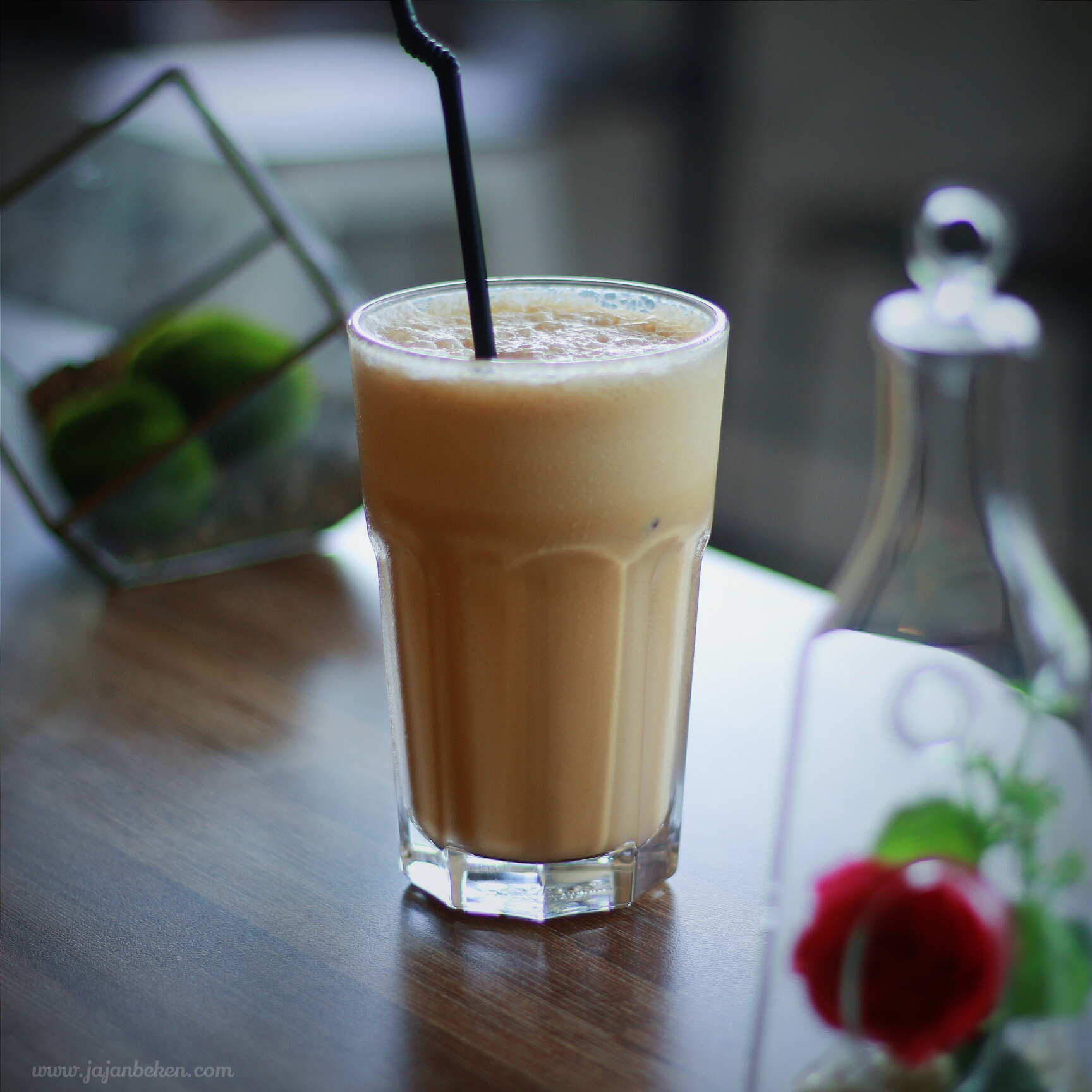 Calamansi Mojito (IDR 45K)
Oh i love this drinks! This drinks consists of Calamansi squeeze in sparkling soda water with sweet and sour taste. It was so refreshing!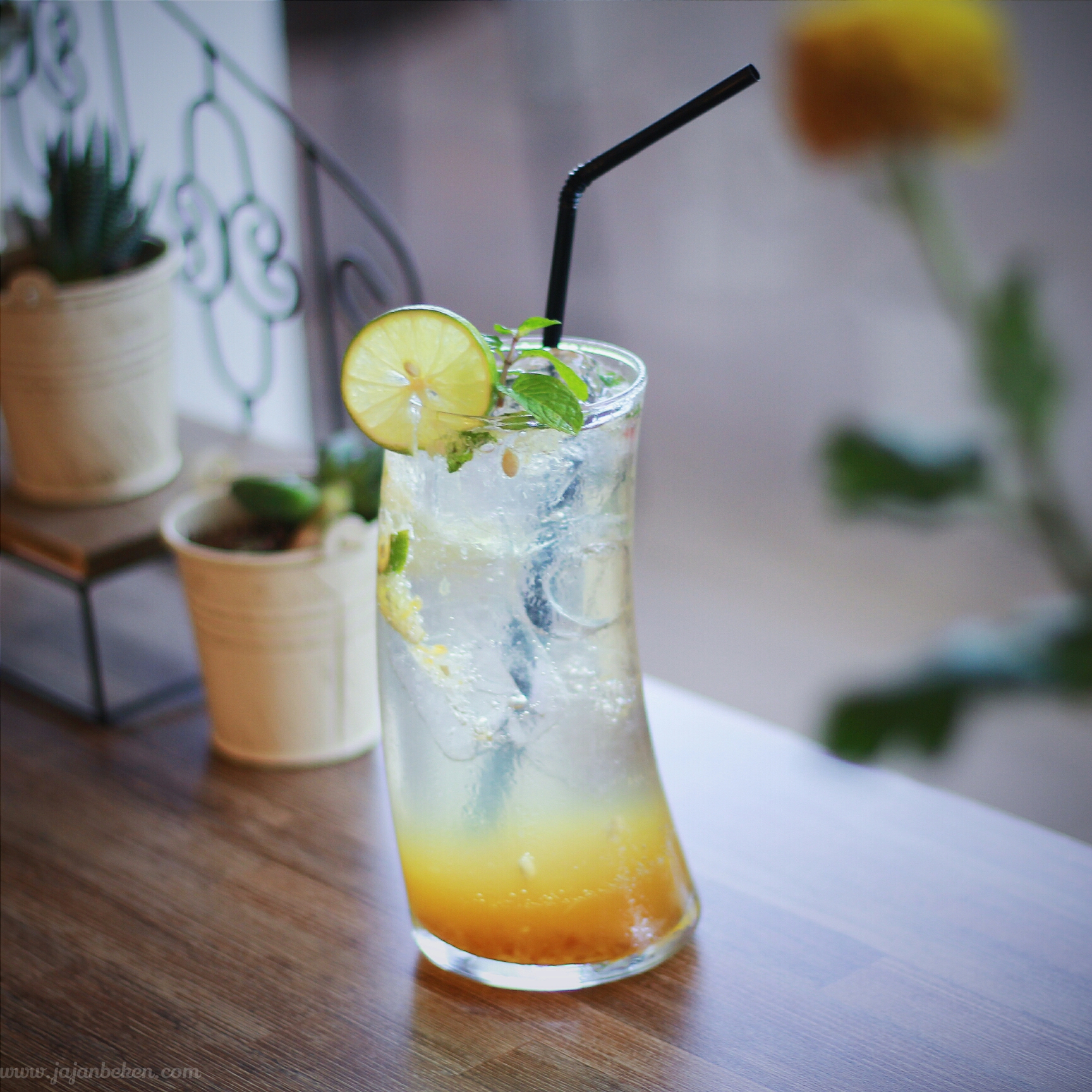 Promotions!
Guys, there is promotion for you who love to share your food photo in instagram you can join the competiotion. Starts from 1 December 2016 you can upload your best photo in Instagram and tag the Homebrew. They will choose 3 best photo from lucky winner every week to win Homebrew Coffee dining voucher worth for IDR 200K, check their Instagram for more detail.
Okay guys that was my story at Homebrew Coffee. Overall I love the ambiance, the decoration, the food and also the coffee! Thank you very much for the barista that showed to me the brewing process, love your works! And I recommend this Homebrew Alam Sutera for your leisure time!
Thank you for coming in this article, don't forget to subscribe my blog and see the others awesome articles. I apologize if there are errors in my writing, and see you to the next adventure with Jajan Beken 🙂
RATING
Ambience : Excellent
Taste : Good
Service : Excellent
FACILITIES
Wifi : Yes
Plug : Yes
Dine in : Yes
Outdoor : Yes
Toilet : Yes
Parking : Yes
CONTACT
Address : Alam Sutera Town Center (ASTC), Kav. 2, Jl. Alam Utama No.1, Alam Sutera, Pakulonan, Serpong Utara, Kota Tangerang Selatan, Banten 15325
Phone : 021-29779291 / 085814252609

INFORMATION
Open hour : 8 AM – 21 PM
Price : Average Rp200.000 for two people (approx.) Cash and Cards accepted