Bali has always spoiling everybody like so beautiful scenery, friendly locals, and unforgettable cuisine of bali, and to get a taste of typical Balinese cuisine you dont worry, because the restaurant is located in Pantai Indah Kapuk, is very thick with the culture of Bali. Holyduck restaurant is part of holywings that coincide in one building located on the second floor, to get to the second floor you can use the stairs or the elevator with ornaments presented Bali is very beautiful and fragrant rooms were very fresh.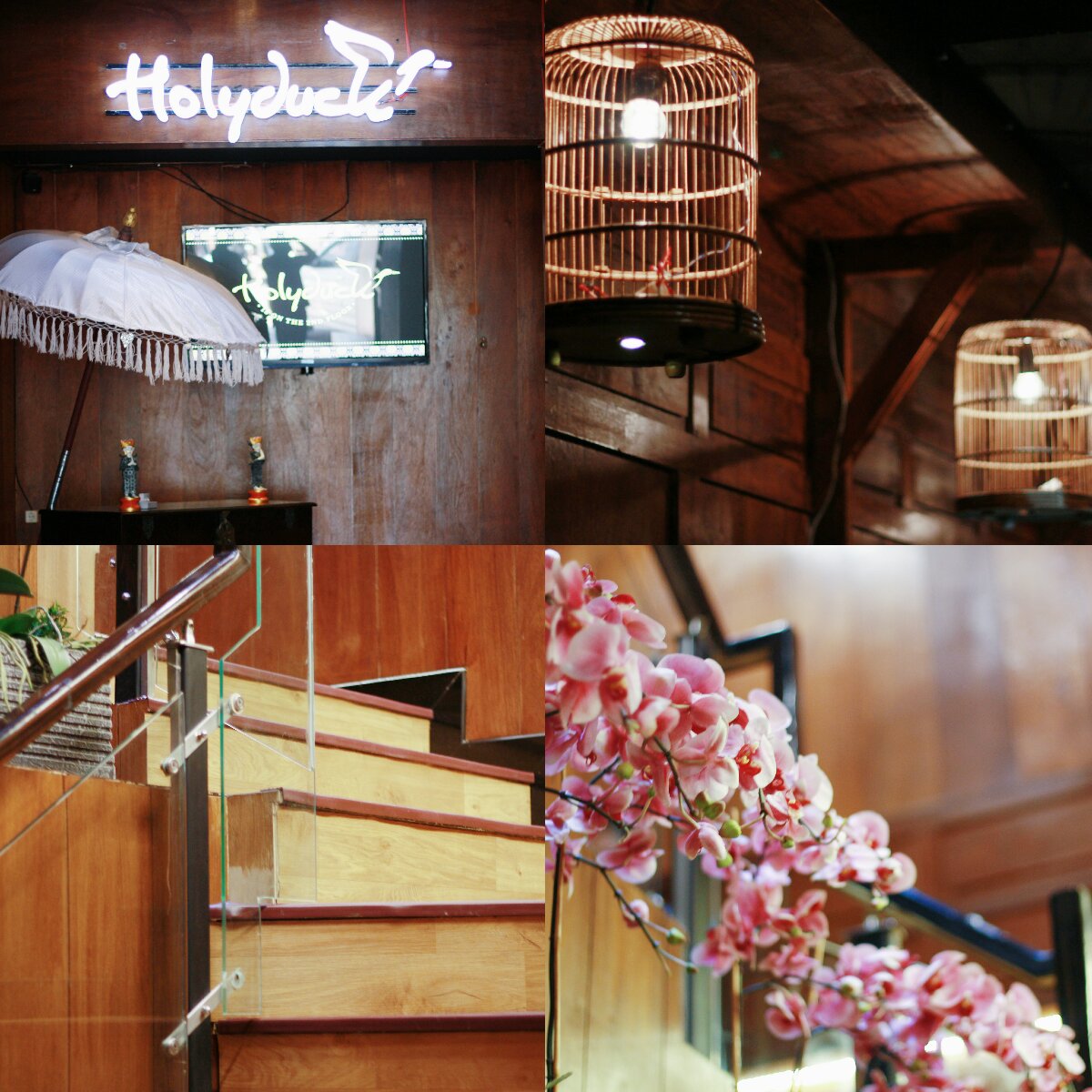 When you arrive at the second floor of Holyduck you will be greeted by the staff and ushered to select a table, and mural paintings look stunning  on the wall in turn make the Bali atmosphere was felt at this restaurant 🙂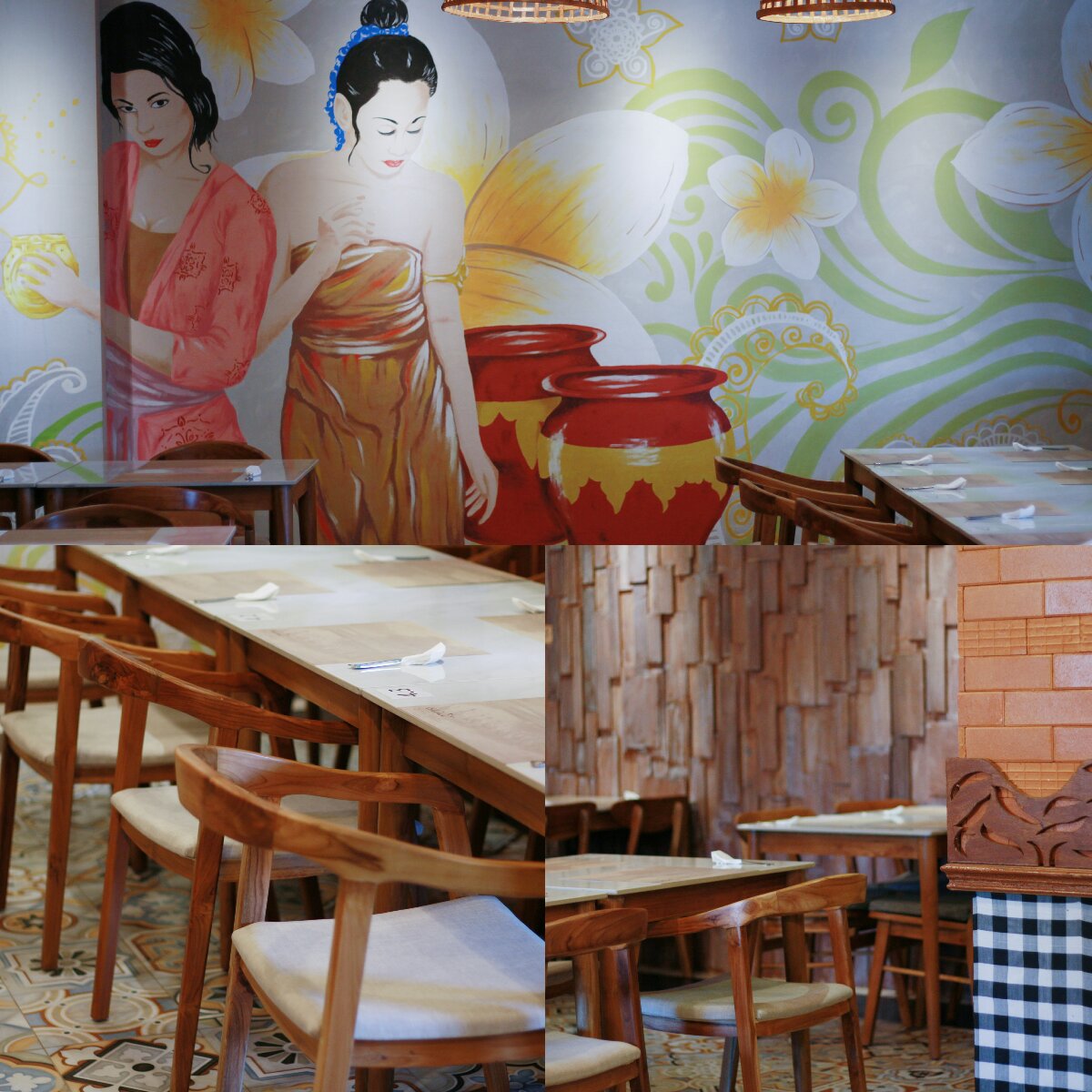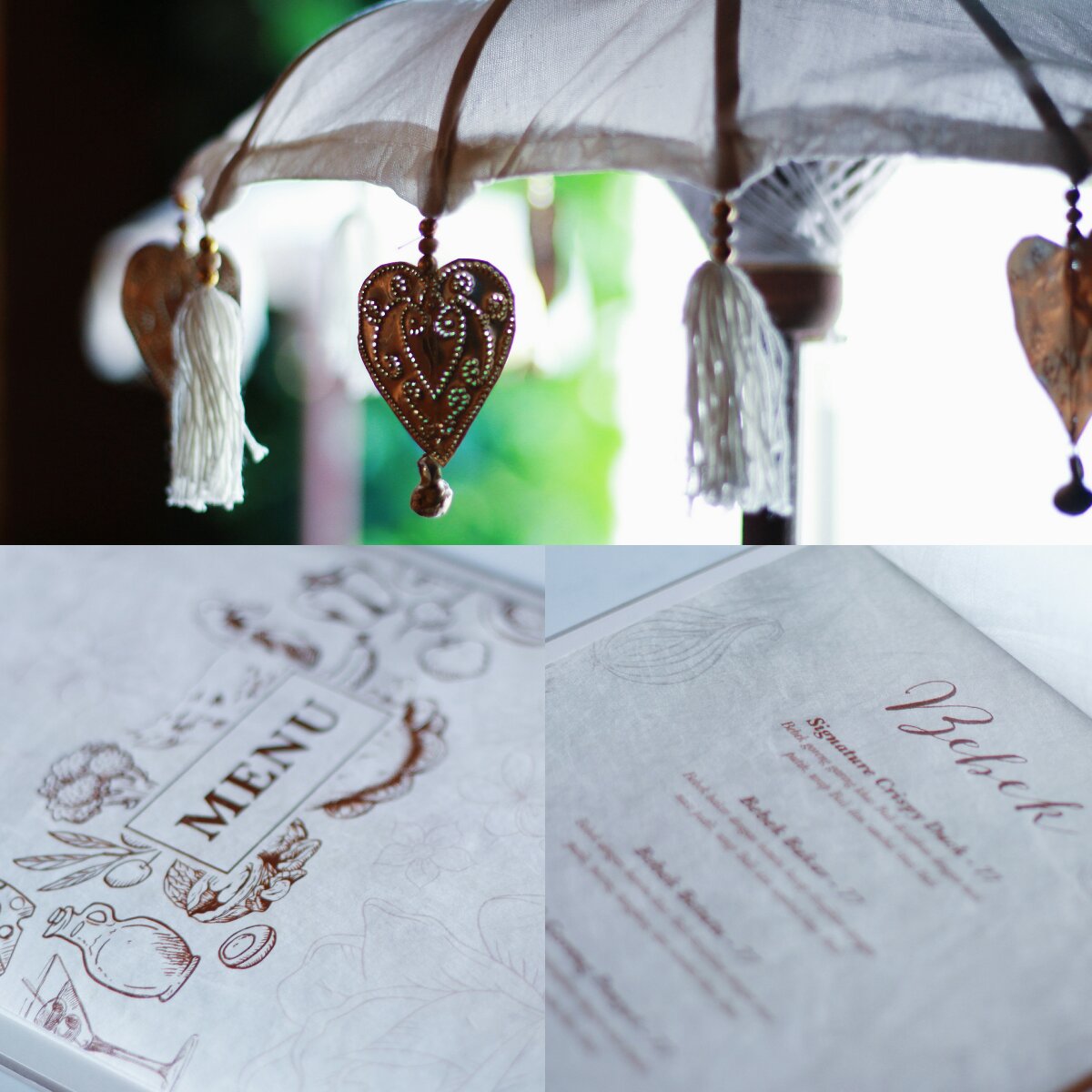 As the Indonesian, spicy flavor will never escape. Every province in Indonesia have a sense of sambal, as well as Sambal that presented by Holyduck. They also had Sambal mainstay served in some food menu like sambal merah, sambal matah and sambal rawit. It's so delicious, the spicy taste slightly sweet and savory.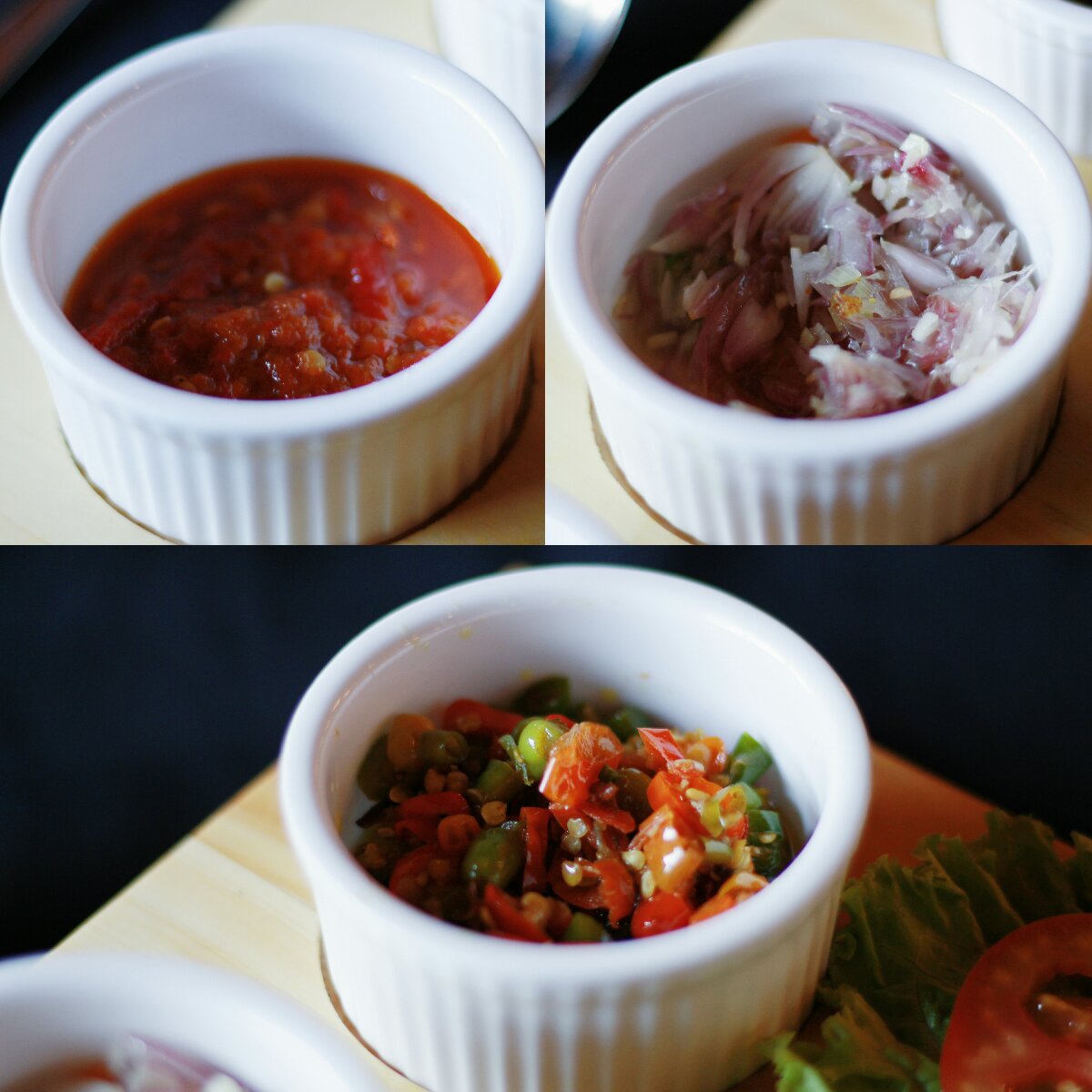 Lets take a look what i have tried in Holyduck Sobat Jajan.
Lumpia Bebek (IDR 27,5 K)
one of the favorite menu here, the dumpling to be used as wrapping the duck meat and vegetables, if you eat this it with sambal kacang the tastes was very good and crispy.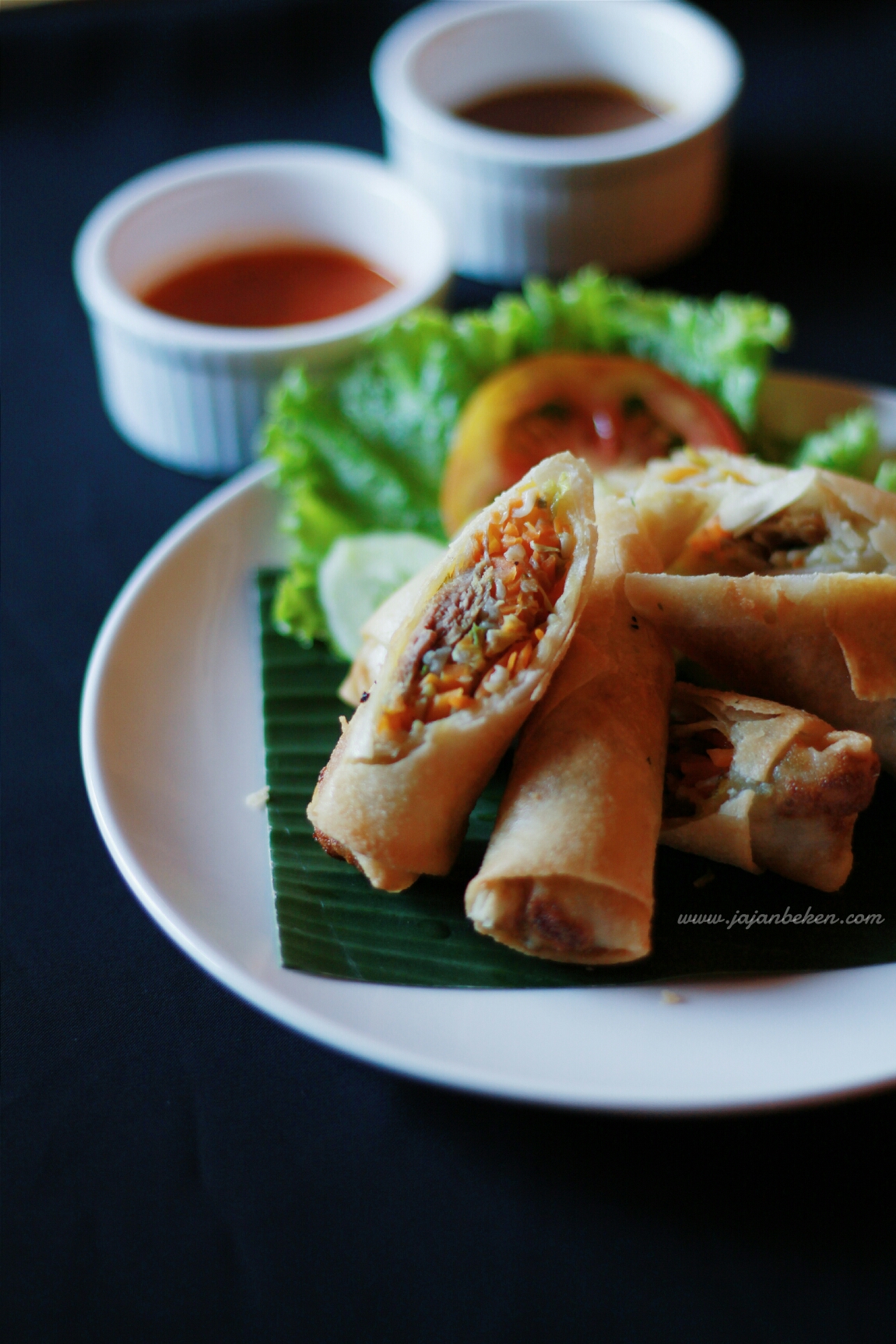 Sate Bebek Gilimanuk (IDR 35K)
The uniqueness of the food menu here, according to the name and theme of the food of Holyduck is the duck, sound is very strange to me before the duck meat is processed into satay. But when I tried at first bite it's feels so tender and savory spice seep into the duck meat satay with perfect cooking time, and if you eat this with Sambal Kecap you will get an extremely unpleasant sensation.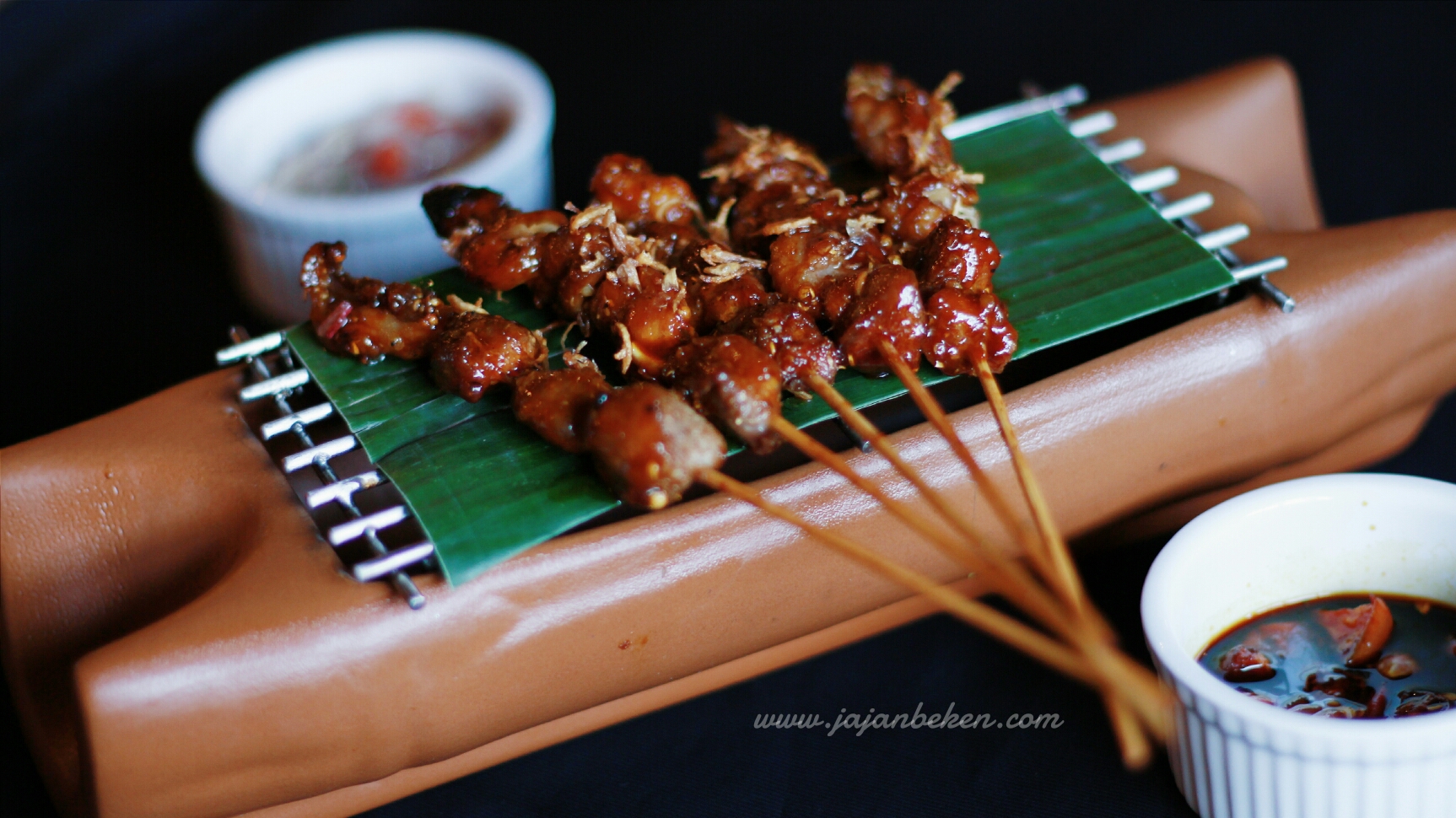 Ayam Bakar Bumbu Rujak (IDR 68K)
Unlike my expectations "bumbu rujak" the taste is very spicy and burning my mouth but then i was wrong, the tastes is very tasty. And processed meat is very tender with a perfect cooking time and more delicious eating these foods because served with "plecing kangkung" and i can say this is sooo delicious…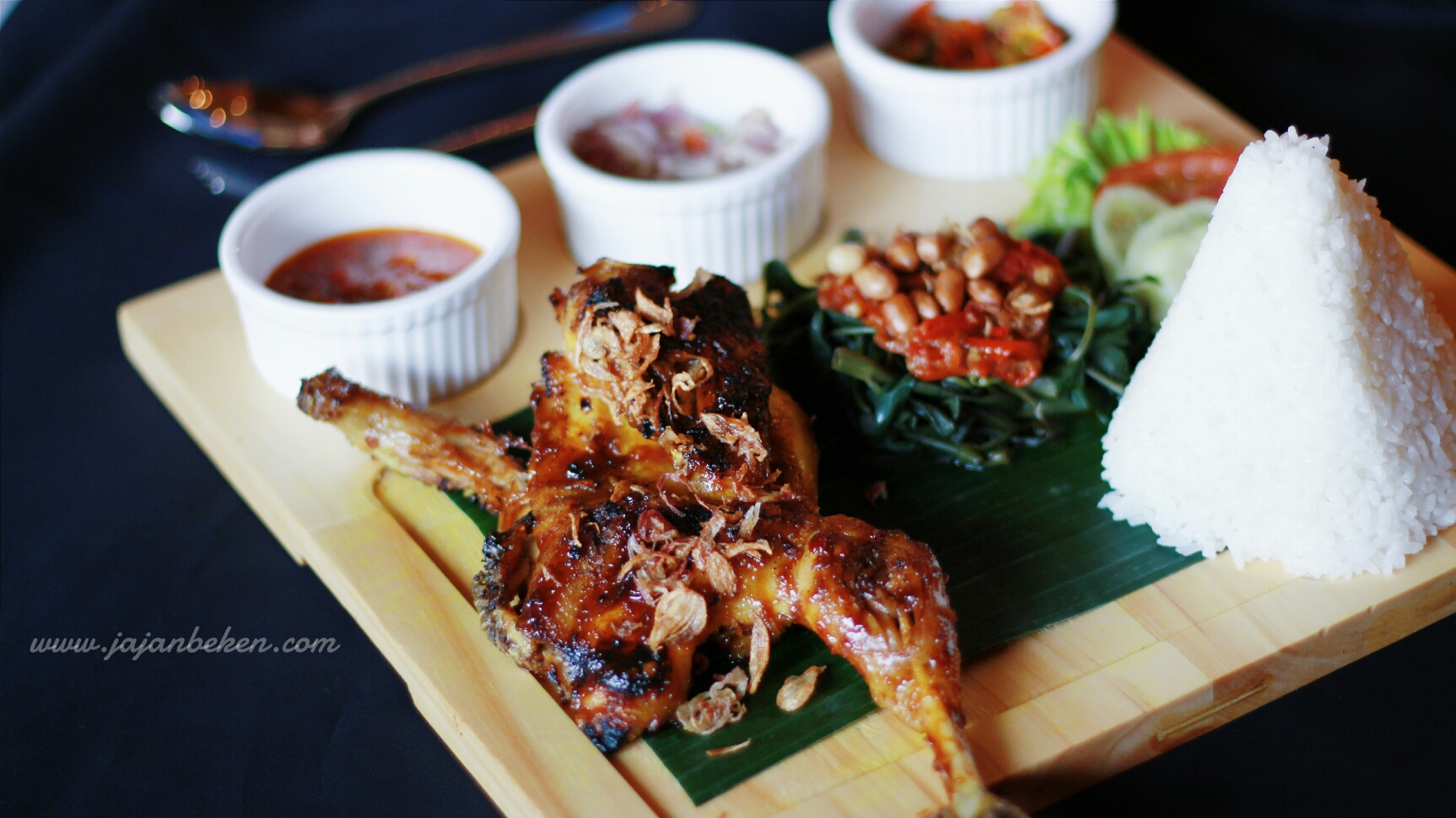 Bebek Lombok Ijo (IDR 77K)
One of their signature menu of Holyduck, duck meat smeared with green chili enough to cover the meat, served with white rice-shaped mountain and given with some variant of Sambal on plate, not only that, cassava leaves was also feels very good with a slightly spicy flavor adds a distinctive taste of Bali, matter of taste of duck meat is very tender and tasty… anyway the menu is very suitable for you who like spicy 😀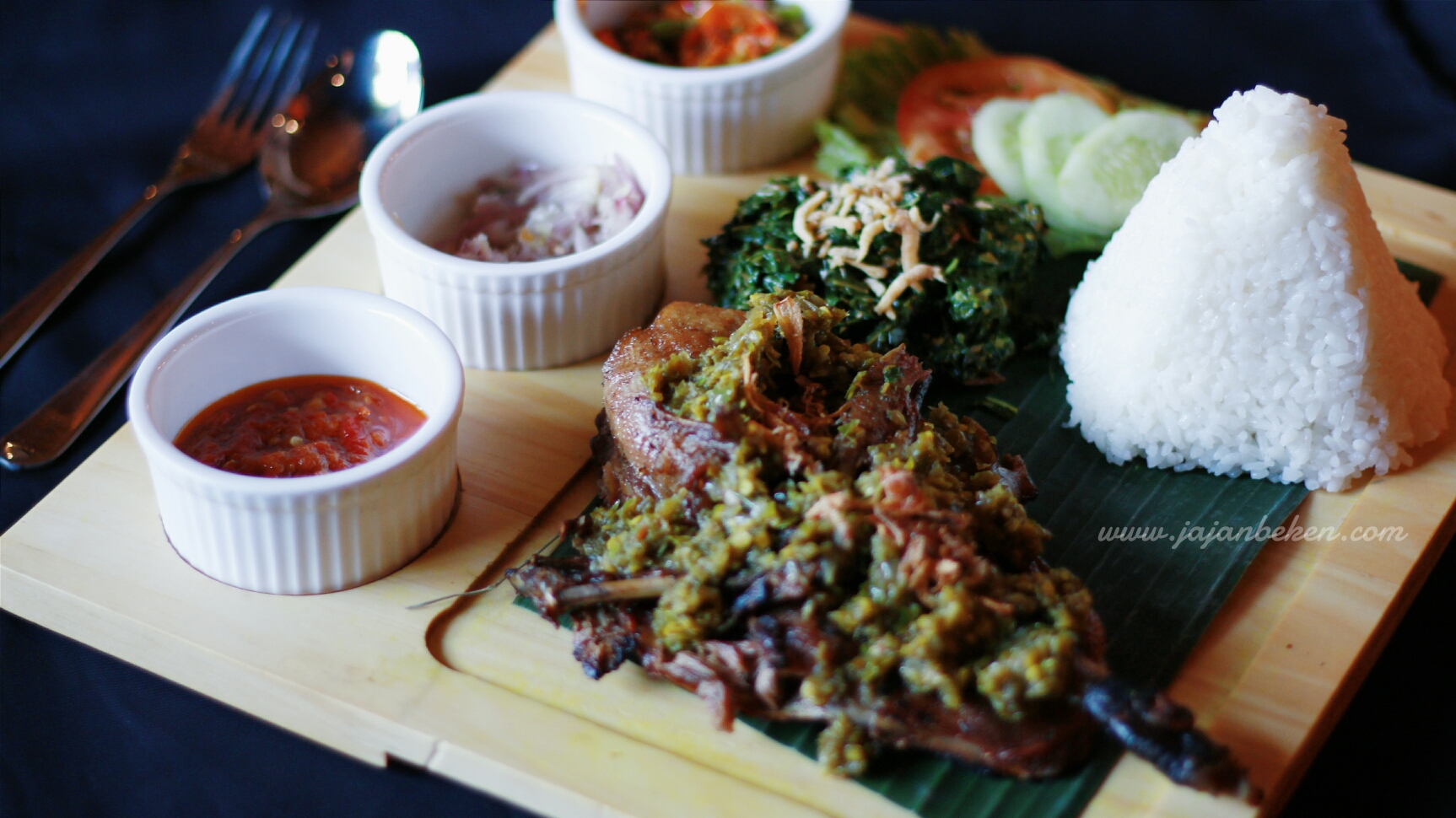 Holyduck Drinks
Okee, let's change over to another menu is the "Drink" food without drinking just like you without gadgets one thing is very sustainable, so it is with this restaurant not only provides food menu was very delicious but also provides a very refreshing drinks menu, the drinks menu in Holyduck using the name of the people of Bali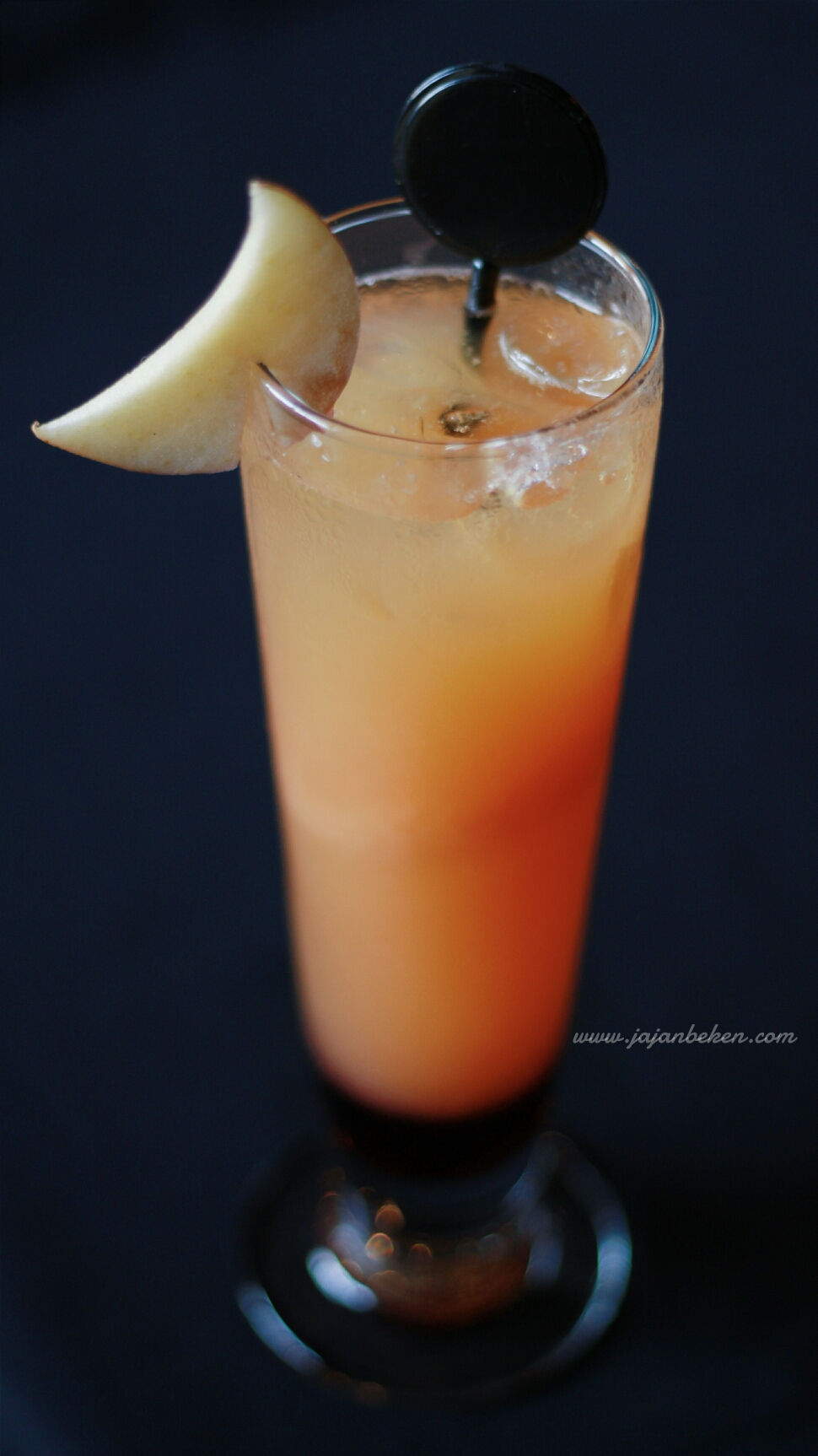 Jean Made consists juice and apple slices, while Bli Wayan consists of fruit juice, syrup and slices of lemon. Both of the drinks are refreshing and balance with all menu that i have tried in Holyduck.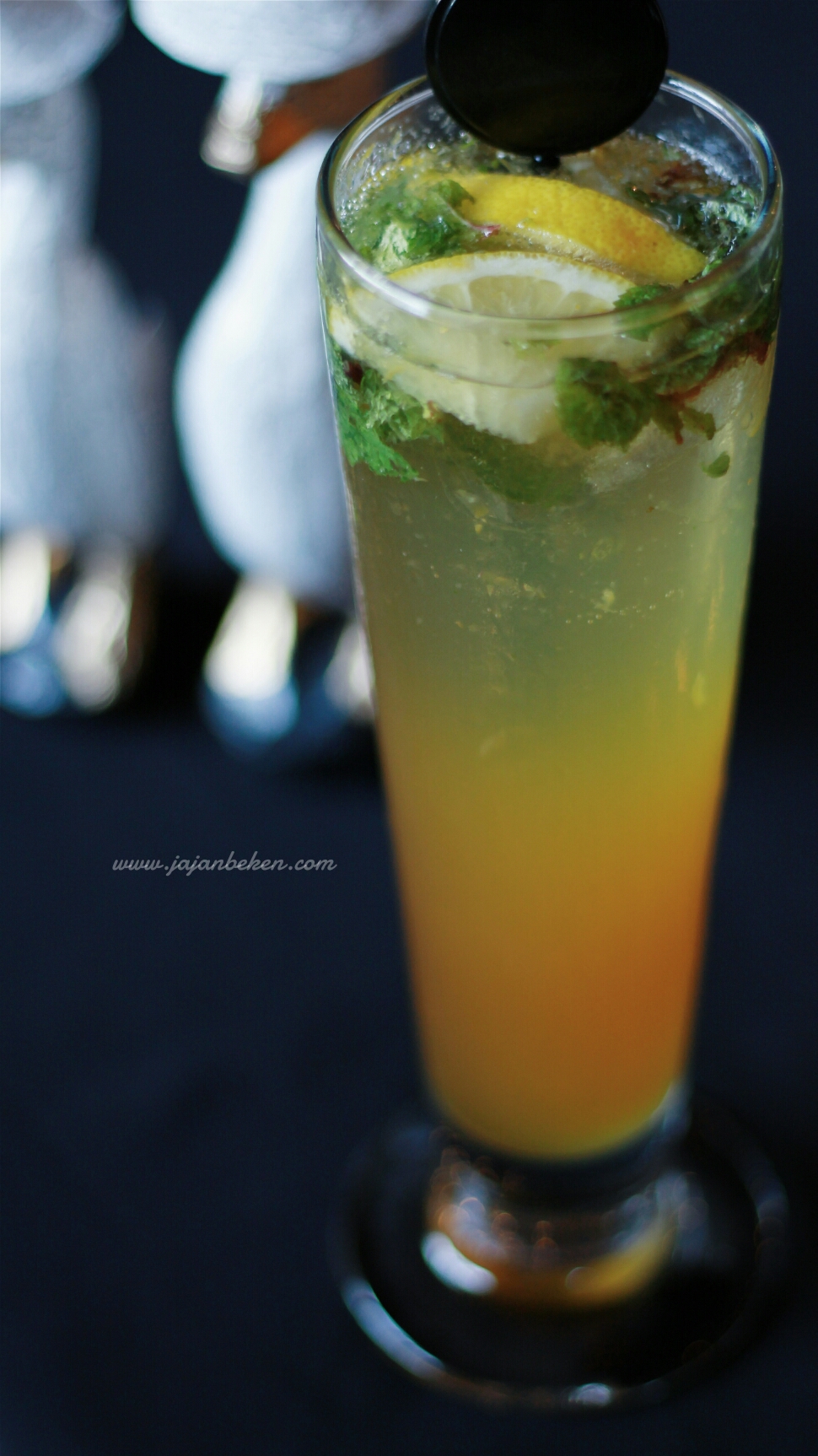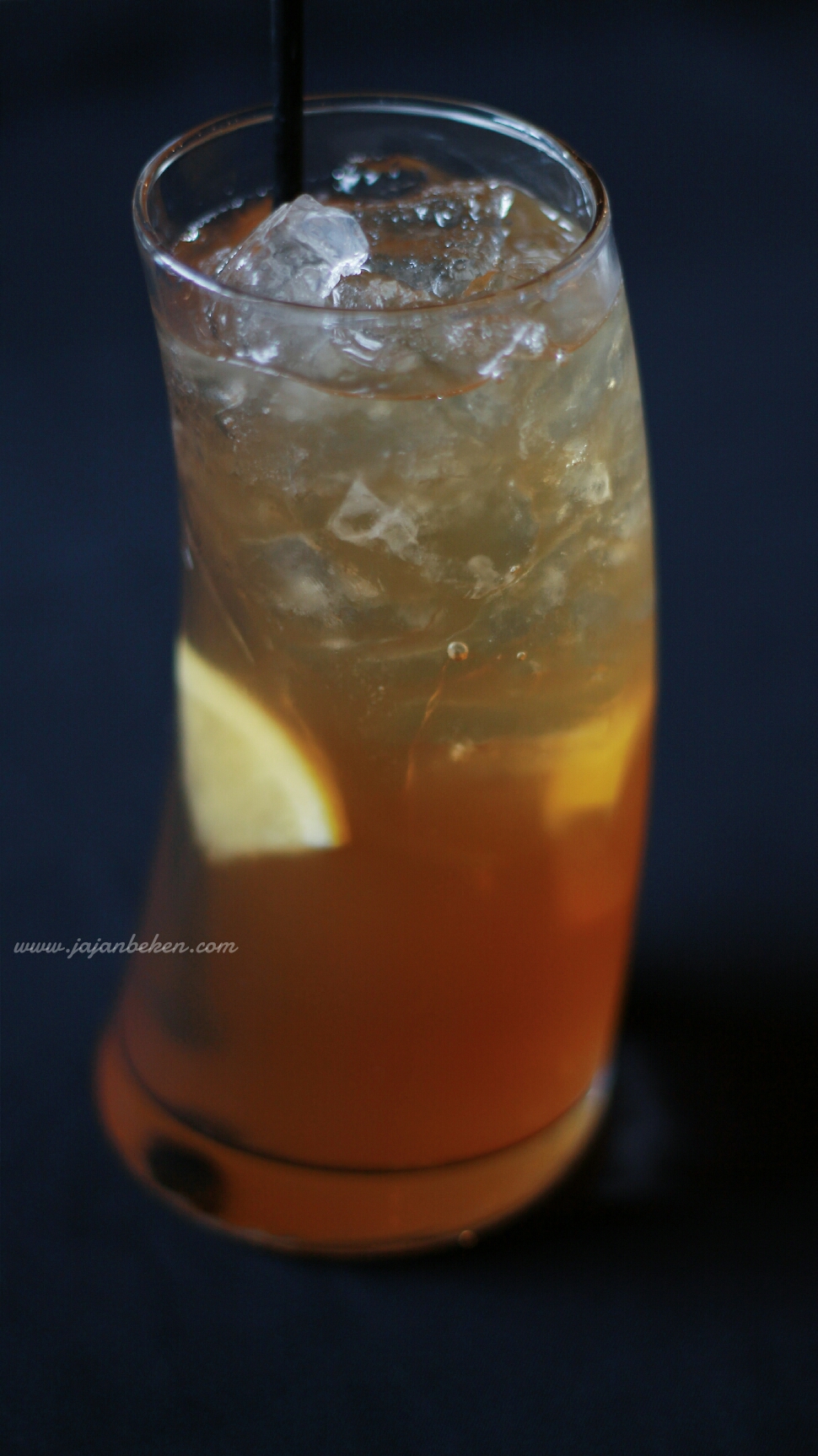 I highly recommend Holyduck to you, and don't forget to subscribe my Blog, Thank you for coming in my Blog, I apologize if there are errors in my writing. See You 😀
RATING
Price : Average
FACILITIES
Toilet : Yes
Parking : Yes
CONTACT
Address : Ruko Crown Golf B 52-56 Level 2 of Holywings
Pantai Indah Kapuk
Phone : 087887111168

INFORMATION
Open hour : 10 AM – 22 PM
Price : (Food 17.5-77K, Drinks 8-28K)
MAP