Crudo is one of the restaurants located at Six Senses Uluwatu besides Cliff Bar and Rocka Restaurant. Unlike the restaurant mentioned before, Crudo is a restaurant with a concept of Japanese and Peruvian food, or well known as the Nikkei Restaurant.
Crudo is the first restaurant that we try when we stayed at Six Senses Uluwatu. Crudo is faces directly with the main swimming pool at Six Senses Uluwatu which is the infinity swimming pool that faces to the Indian Ocean.
Six Senses Uluwatu
Six Senses Uluwatu is a villa complex that stands on Uluwatu cliffs. You can read a glimpse of the Six Senses Uluwatu in this article.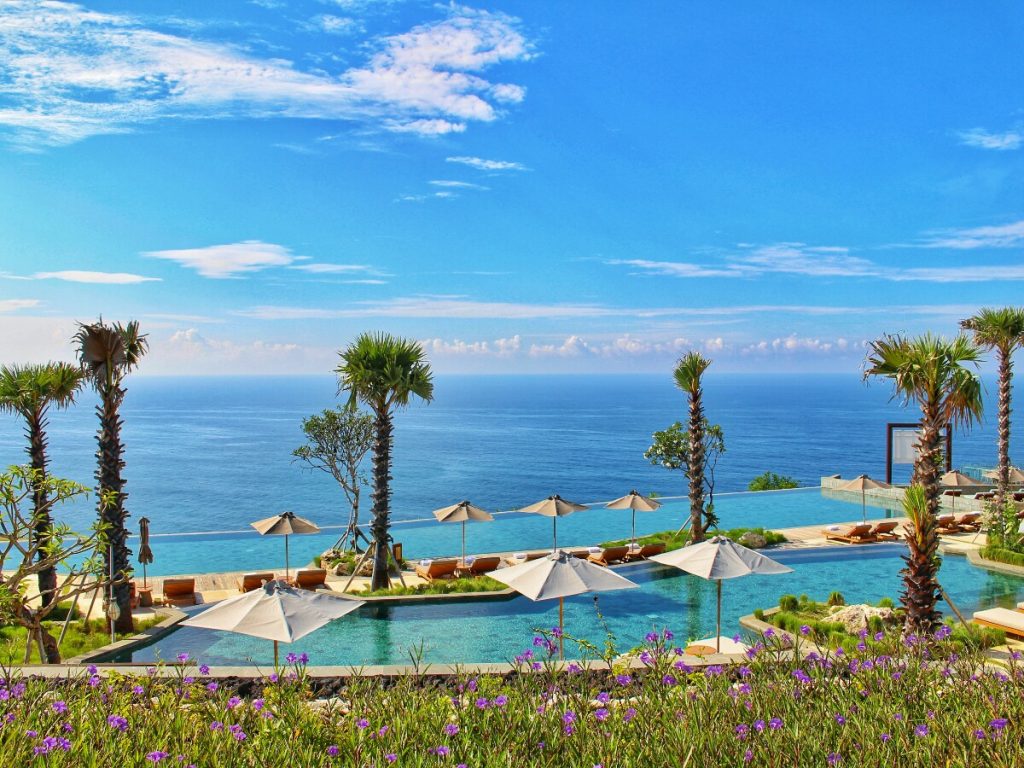 Crudo Restaurant Ambience
Crudo restaurant design uses many elements of wood with a Japanese feel but still casual. However this restaurant carries the theme of casual fine dining.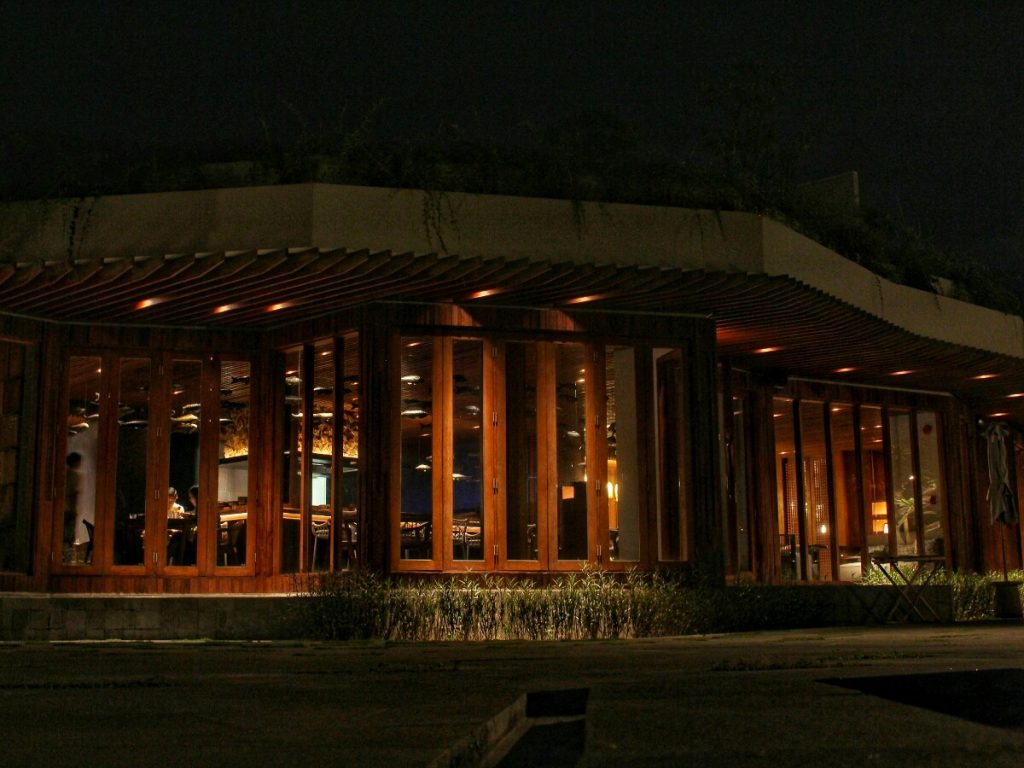 In Crudo there are more seats for the indoor area, while there are only a few tables in the outdoor near to the pool. Nuance of the outdoor feels more romantic when dinner, with hanging lights and a calm atmosphere.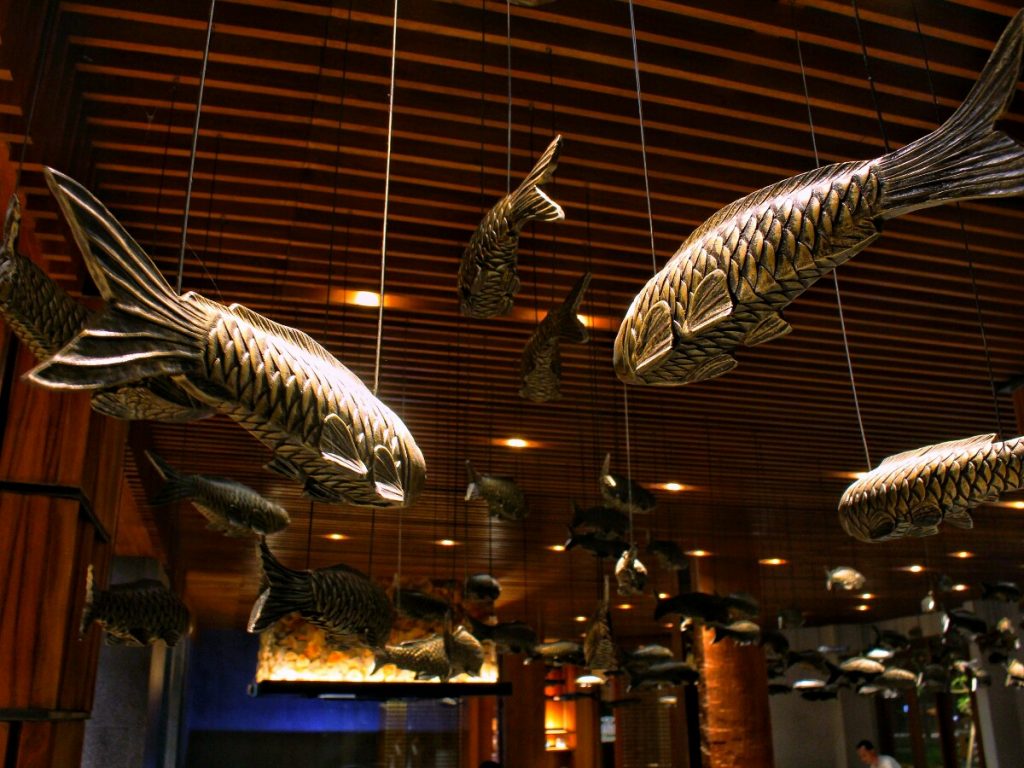 Just like other Nikkei restaurants where each table is provided with knife, spoons, forks and chopsticks where you can use all of them depend on your dishes.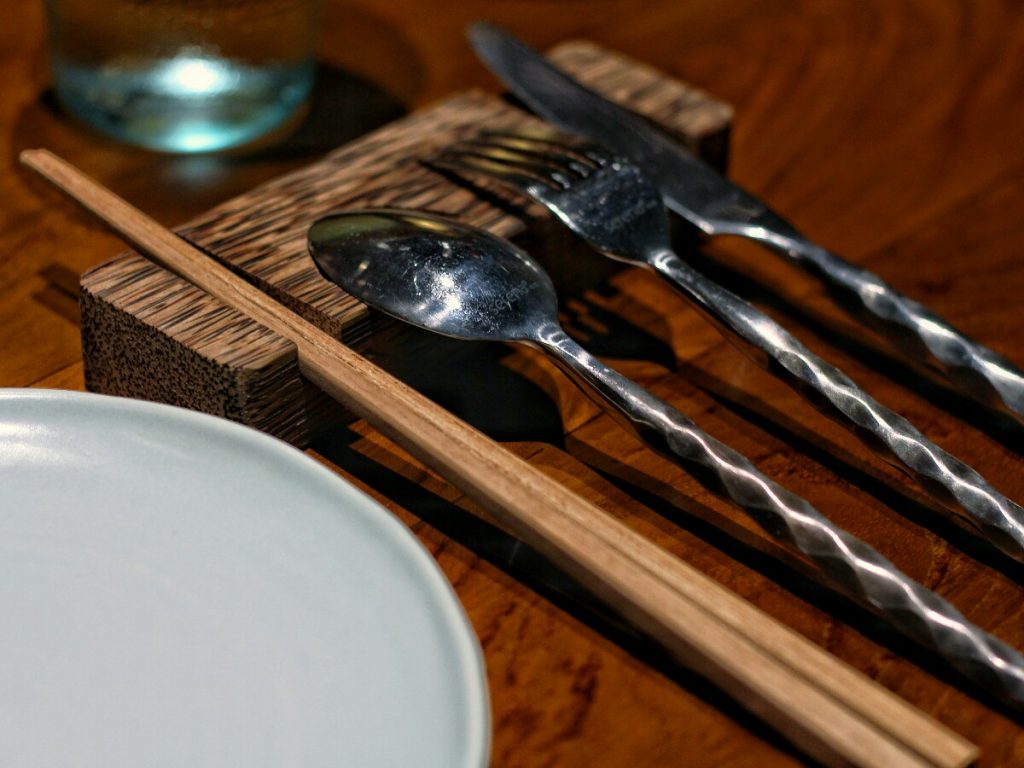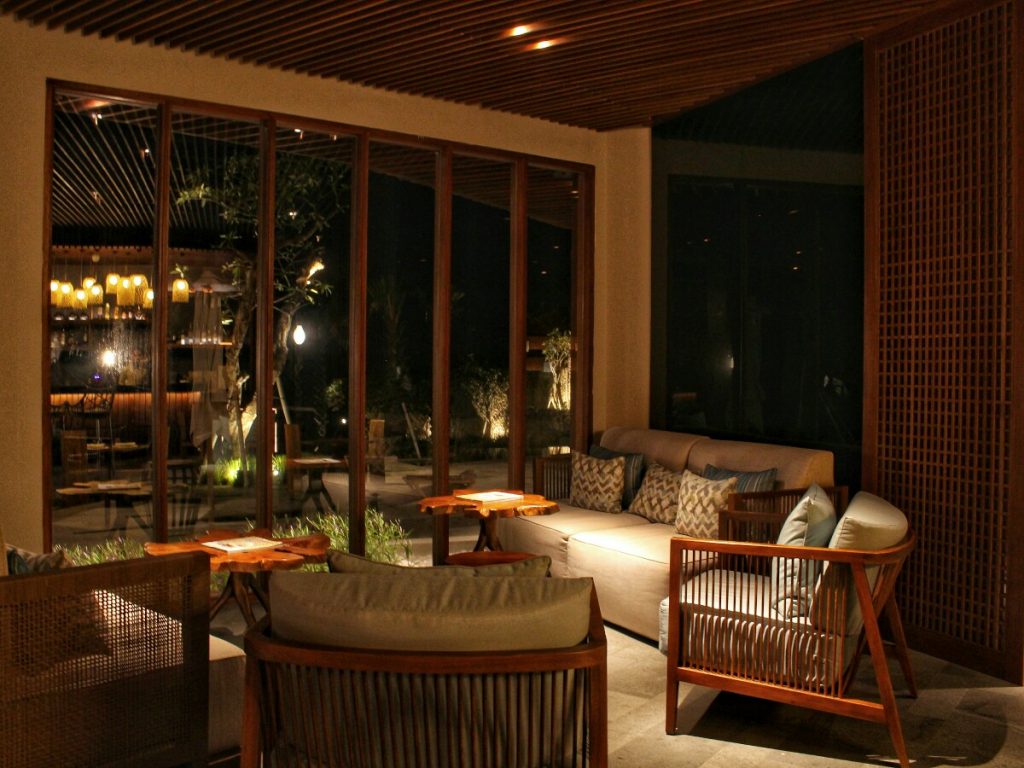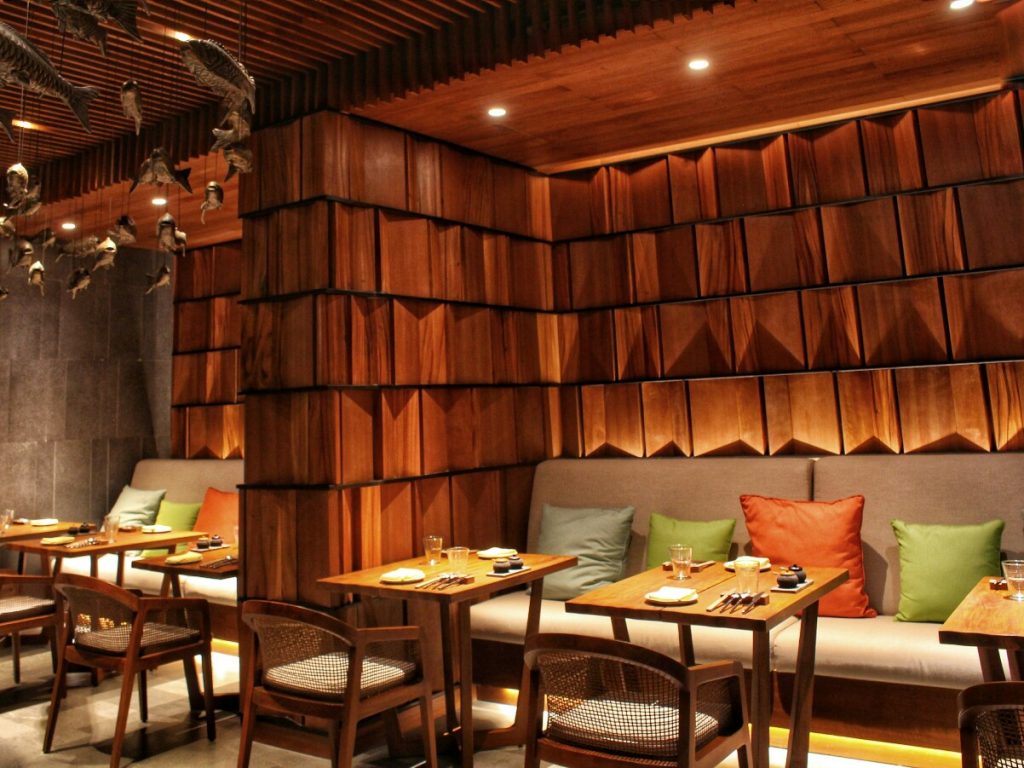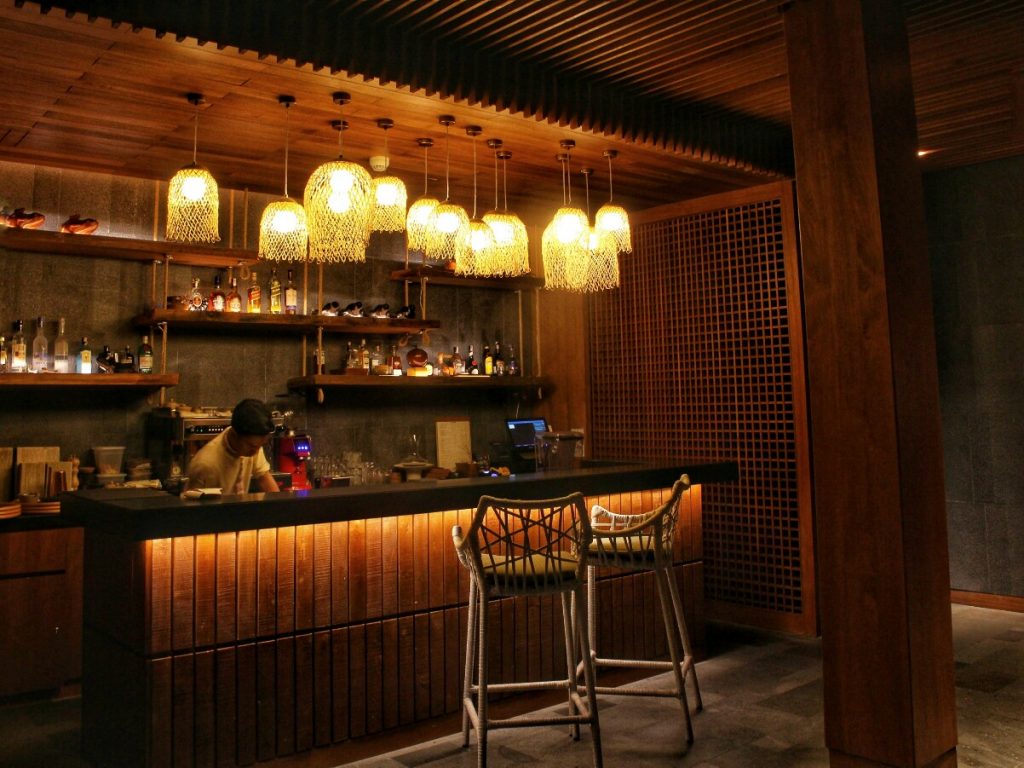 Crudo Restaurant Menu
Crudo means raw in Peruvian language. Indeed, some menus in Crudo are served raw or under cooked like other Japanese foods. Let's find out what to eat at Crudo!
Asparagus Salad
The first menu we have tried is Asparagus Salad. Consisting of pickled strawberries, tangerines, green pea shoots and ponzu with gomasio.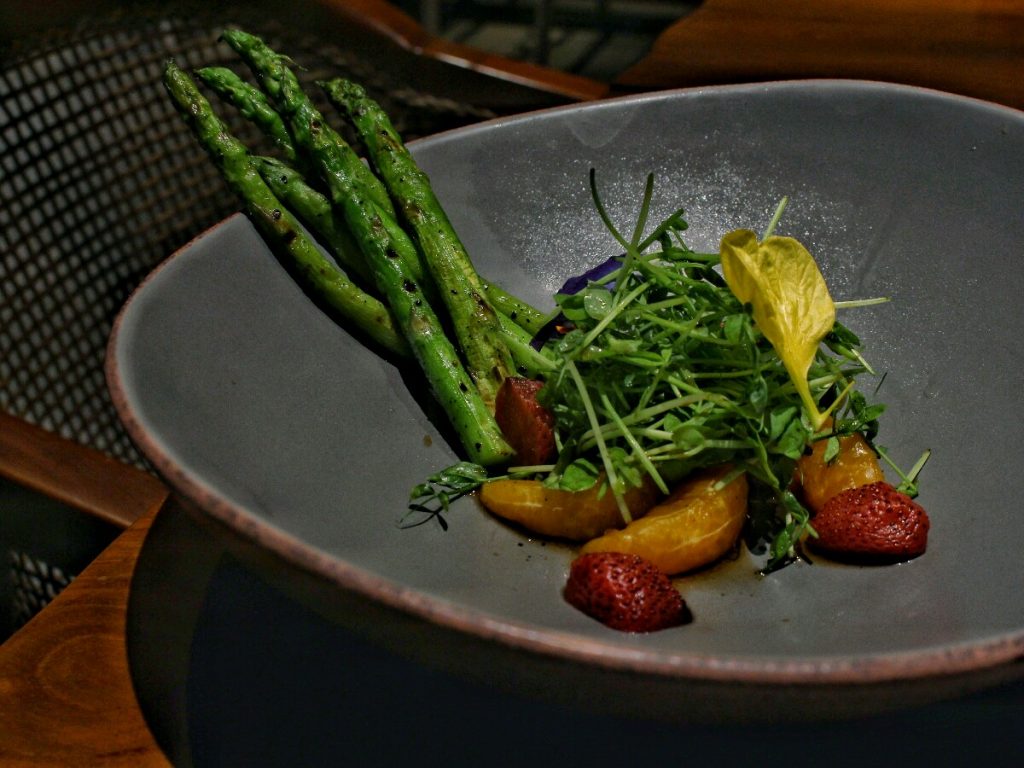 Soft Shell Crab Tacos
There are three pieces tacos with soft shell crab in a salad with onion.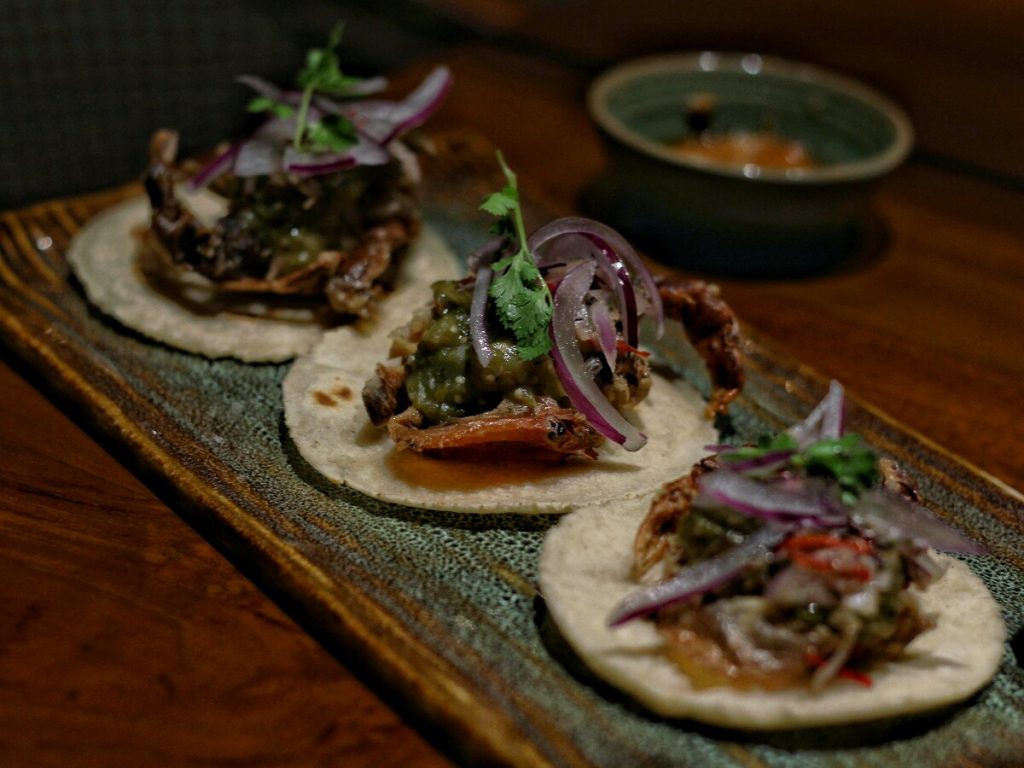 Agedashi Tofu
The soup is consist of tofu and seaweed with thick soup and umami taste. One of recommended that you must order at Crudo.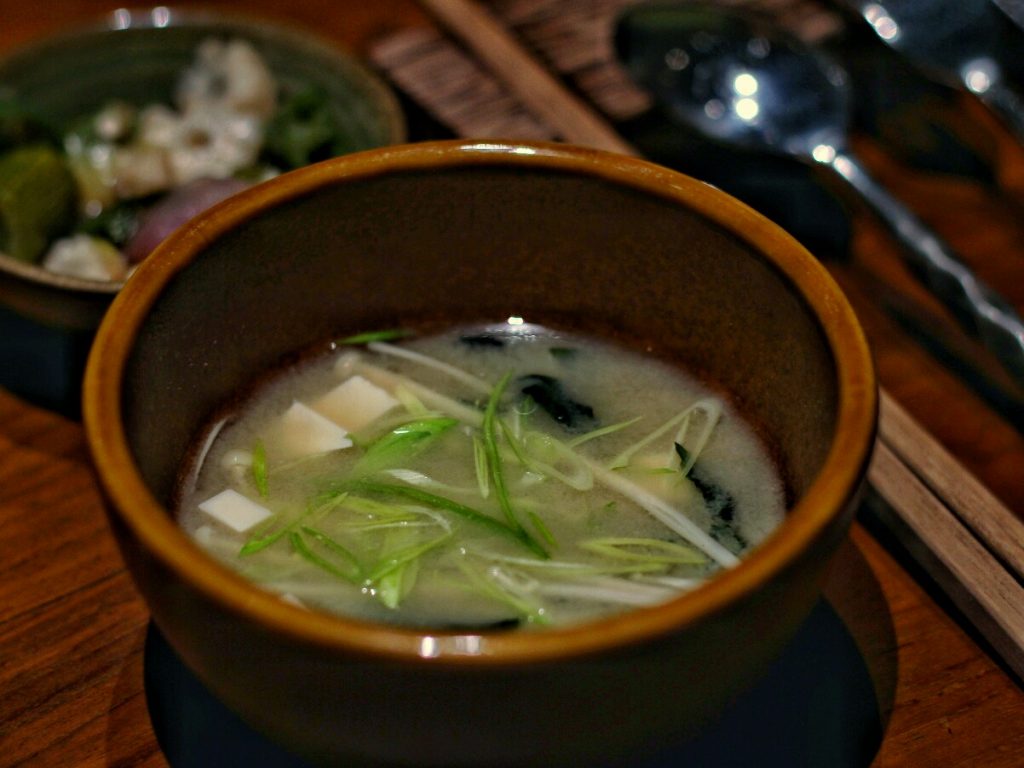 Niku Udon
The texture of udon was tender, added with strip loin thin slice and served with the sweet and salty soup.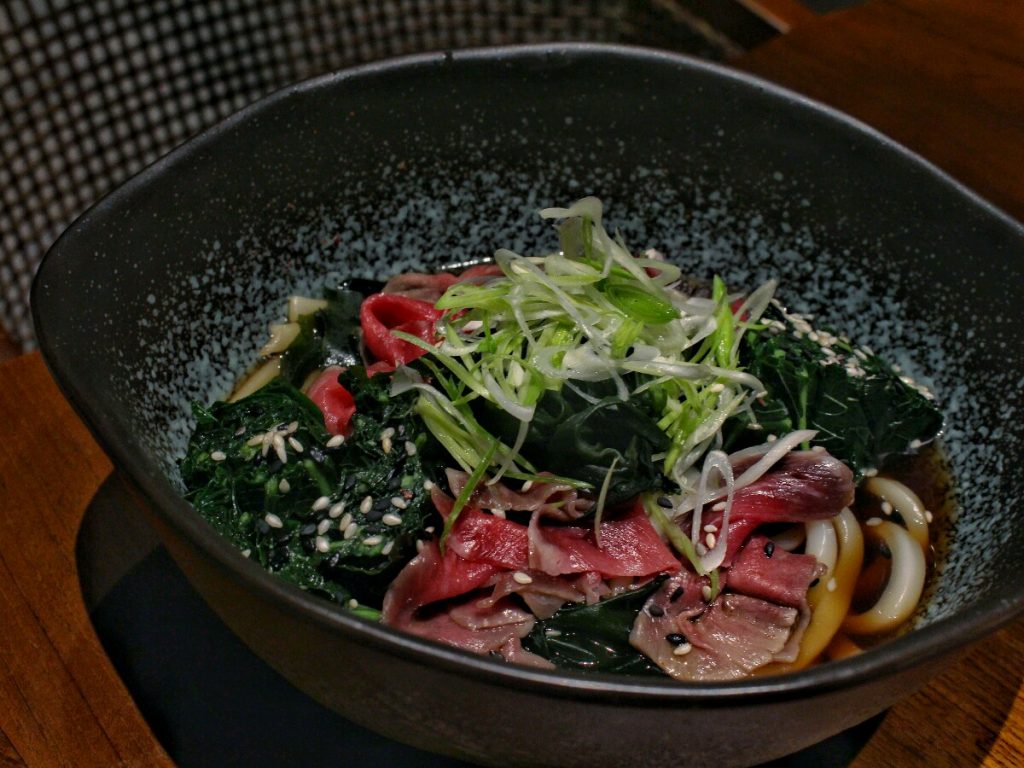 Clams and Mussels Ramen
One of the best menu that we have tried here is their Ramen. Filled with mussels and clams with sweet and spicy soup. Somehow we add chili powder to get more spicy.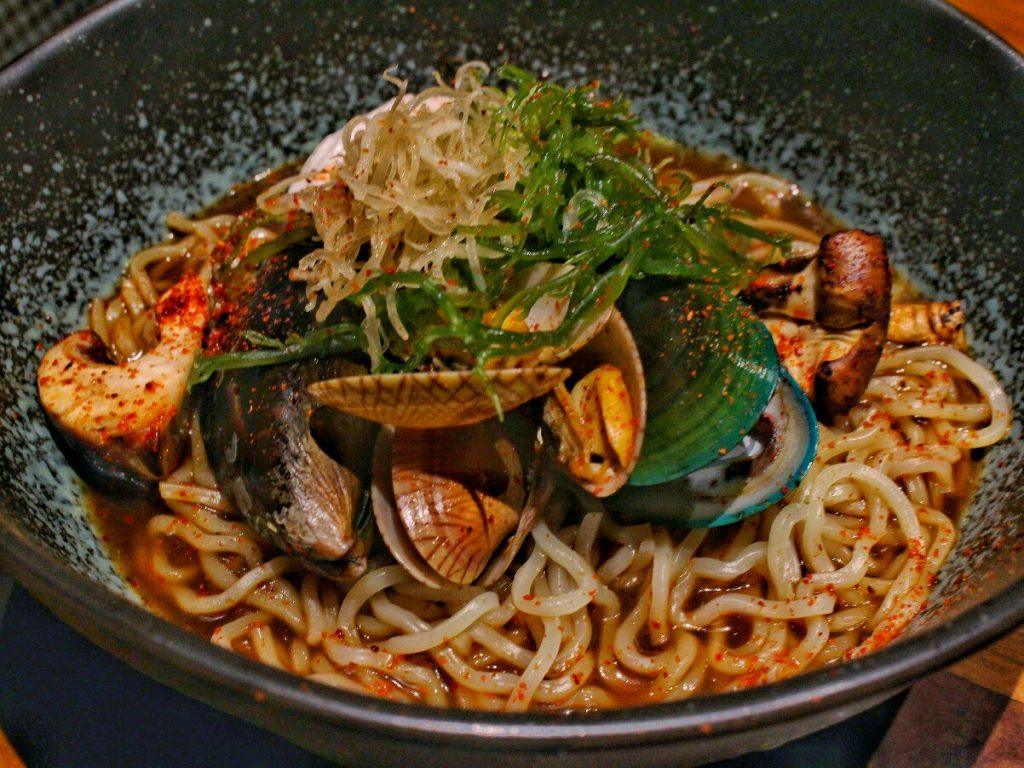 Creme Brulee
The custard was not too sweet but still smooth in mouth. Their give a different accent to the toppings, there are tamarillo compote to give some texture and sourness.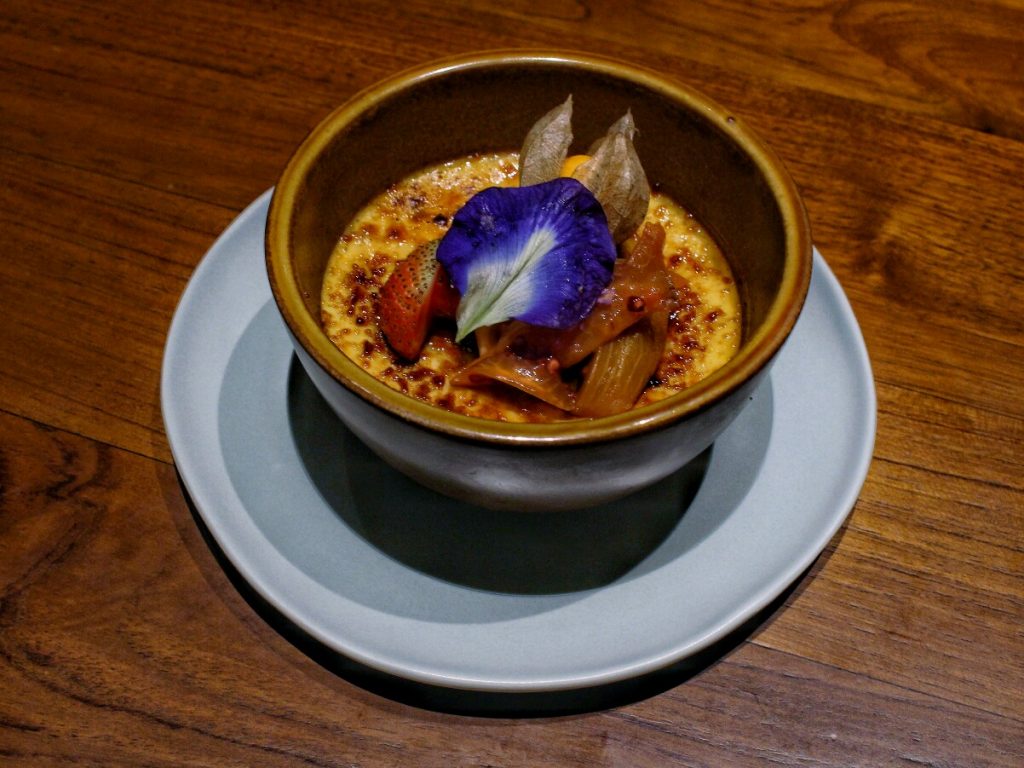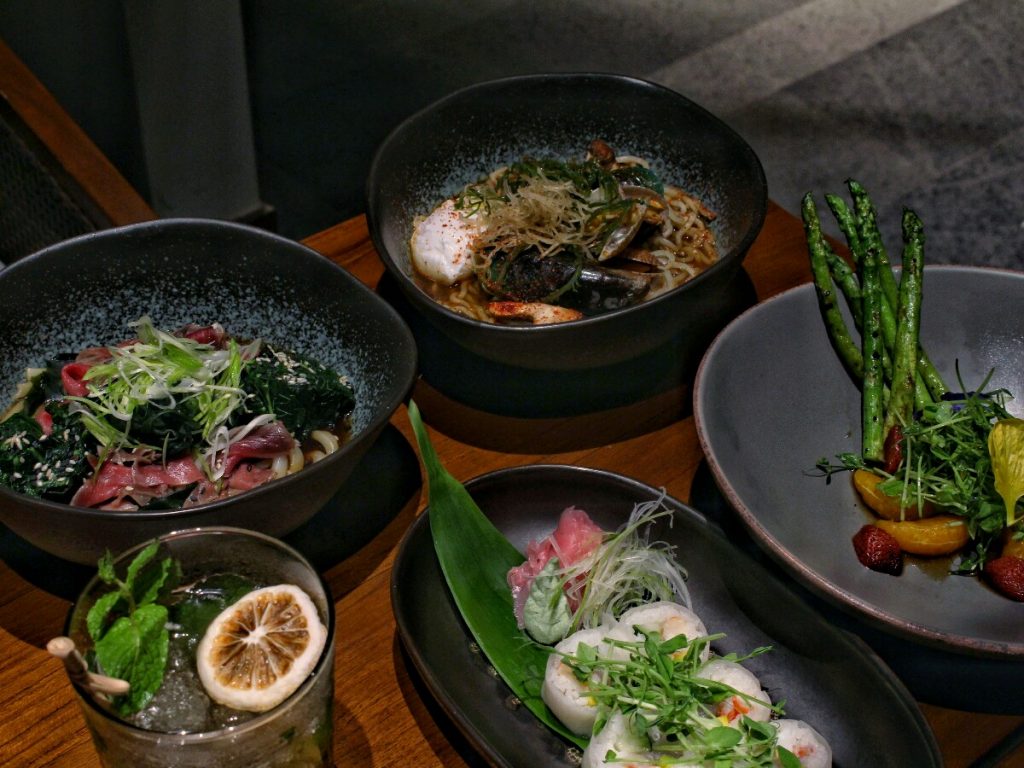 Instead of the exotic menu from Nikkei Food. They have drinks choices with Indonesian taste, this is mocktail with citronella flavor.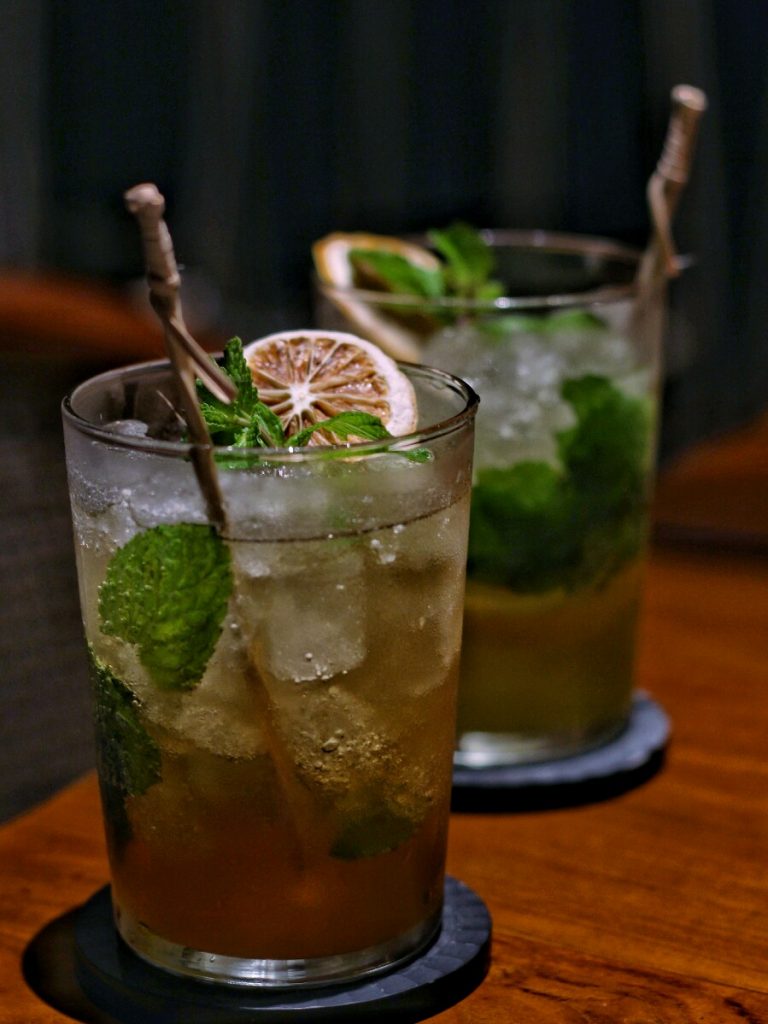 Overall we love the Nikkei Food at Crudo Restaurant, especially their Niku Udon and Clams Ramen.
You can also find information about sister restaurant of Rocka at Six Senses Uluwatu in this article. That`s all for the review about Crudo and see you again in another adventure with Jajanbeken.
INFORMATION
Address : Six Senses Uluwatu, Bali, Uluwatu, Pecatu, Kuta Selatan, Kabupaten Badung, Bali 80361
Telp : (0361) 2090300
MAP