In our first post about the stories of restaurant in 2019, Here in Bali, I'm with friends having dinner at Cosmic Diner brings that "all American diner" feel to Sanur, with decor that consists of authentic diner memorabilia. With the nuances of New York City in the sixties, Cosmic Diner is unique and compelling with its decoration.
Being in Bali is fun. Some interesting natural and cultural tours are offered in Bali. And this Cosmic Diner Bali Cafe is also a great choice to relax. This one cafe offers a unique instagramable place to eat.
Could this be the best burger in Bali? Of course guys! I tried it and it was very good. Cosmic Diner Bali is everything you could hope for; black checked floors, vinyl booth seats, wait staff in retro outfits straight out of Grease and art gallery worthy vintage posters covering the walls.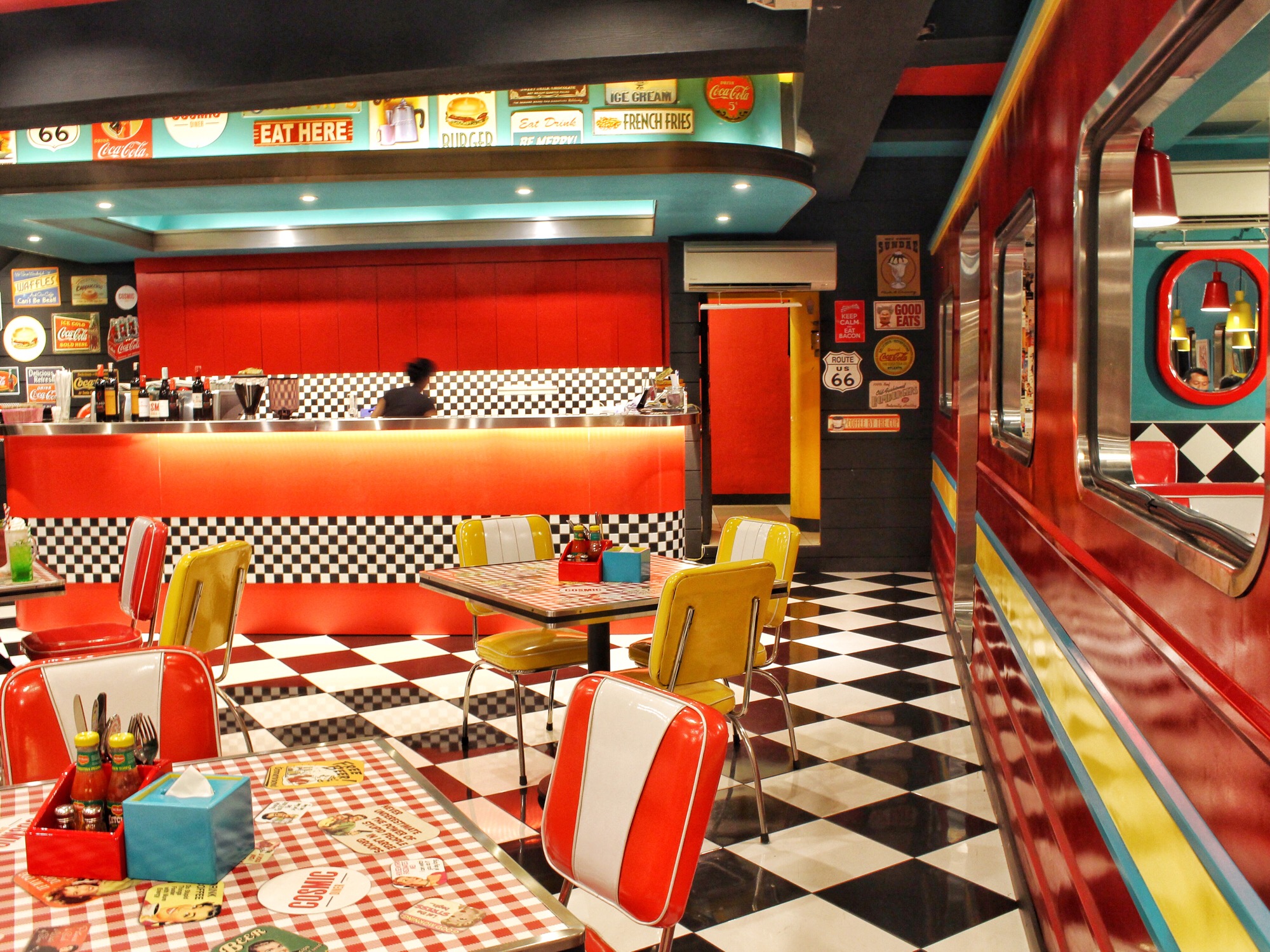 So Guys! Besides in Sanur, Cosmic Diner Bali have 2 counters of Cosmic Diner in Bali, in Lippo Mall and Sunset Road. Still with the same concept, they use of contrasting bright colors, accompanied by oldies, wrapped in vintage posters with a classic American menu, you will be taken to the past.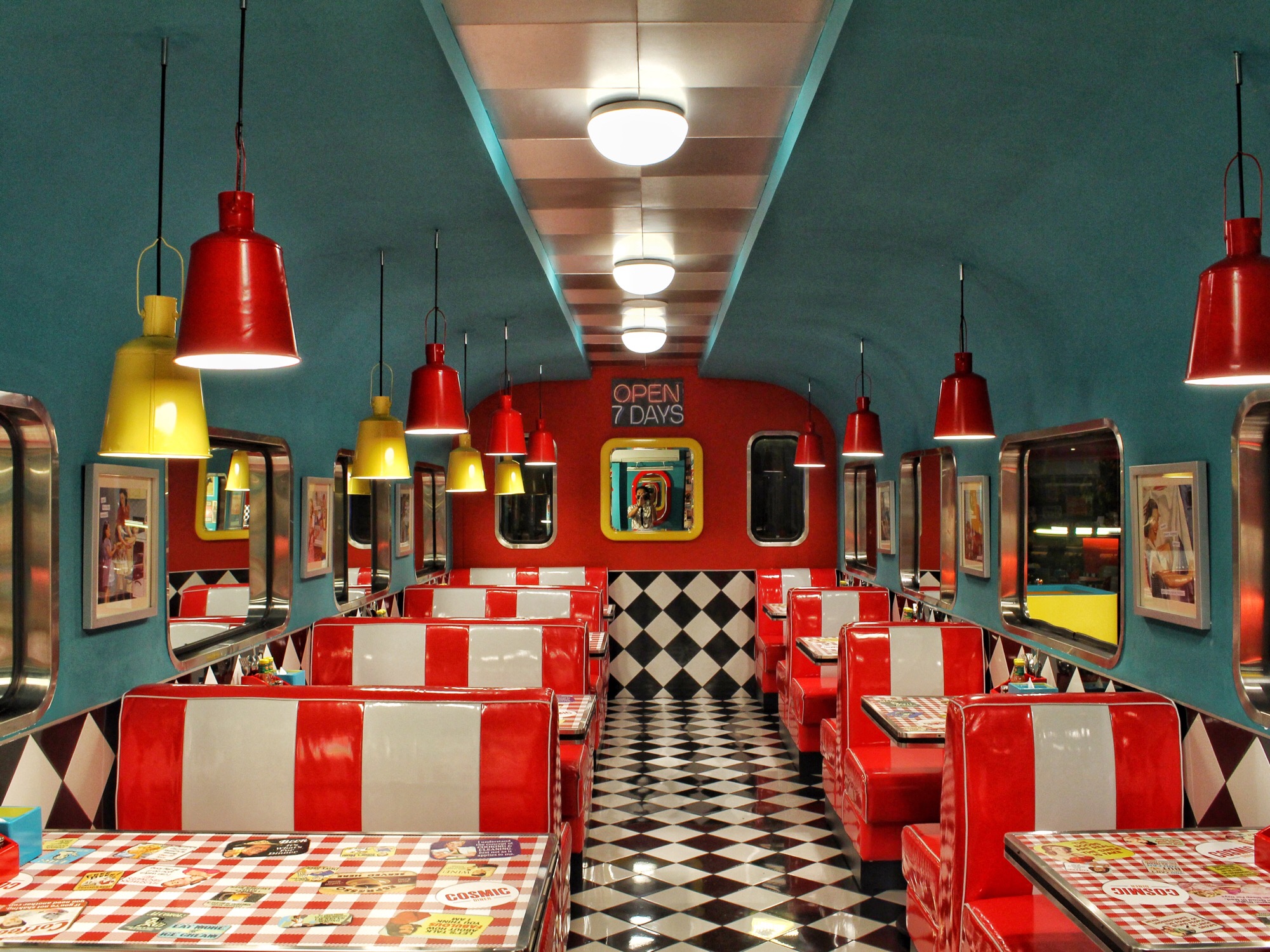 The decoration consisting of authentic memorabilia is simply shown with a number of decorations at the Cosmic Diner Bali Cafe. For example, such as small ornaments such as replicas of old New York cars in the era of the 60s. The combination of interior design and decoration looks unique and attractive that really spoils the eyes.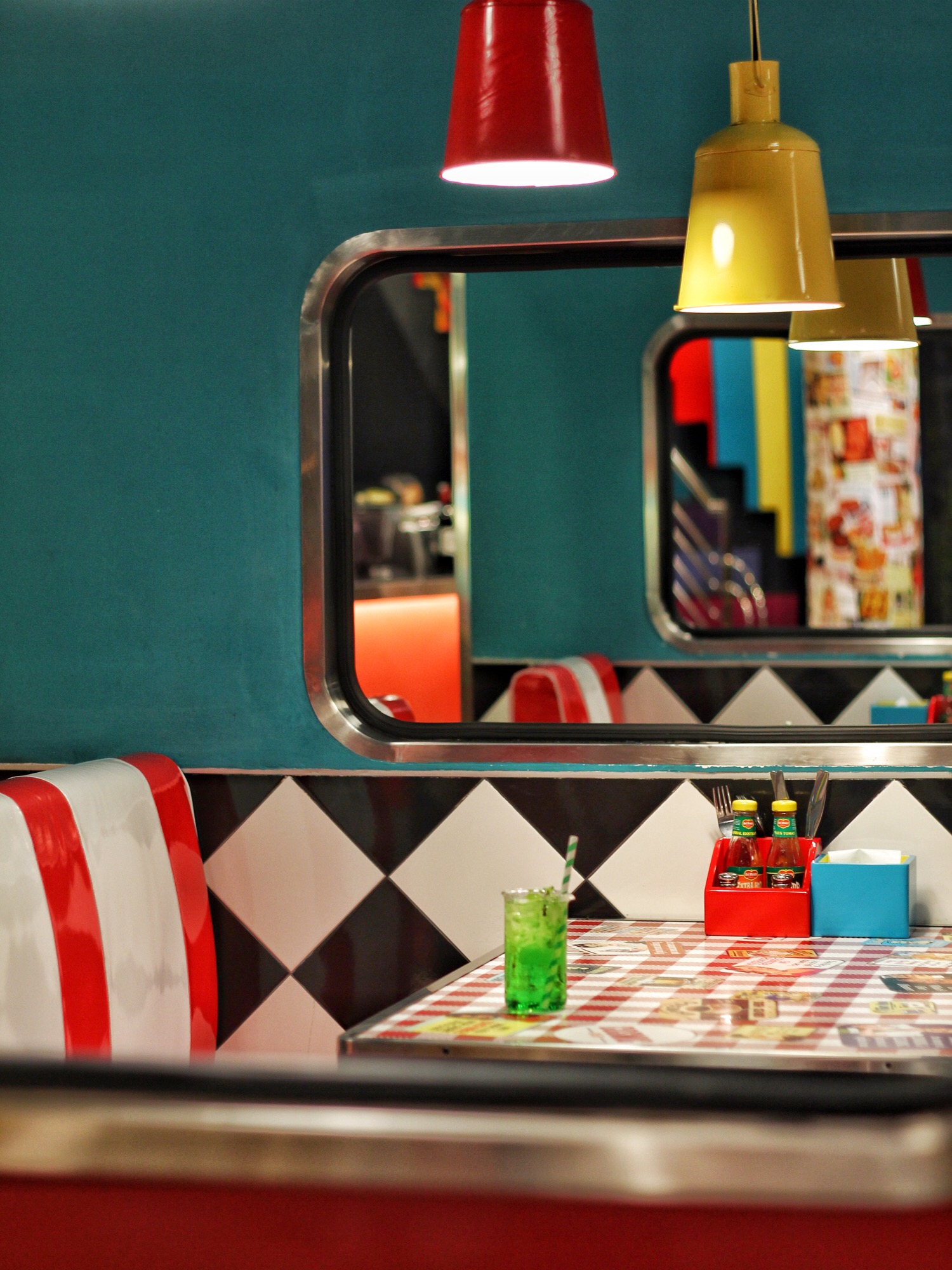 There are two choices of tables, some of which are only for around four people and some are extended to many people. The red dominance still feels from the color of the chair. And apparently Cosmic Diner Bali is very brave to combine contrasting colors but still sweet to look at. You could say this cafe is a retro-style café that is very adorable.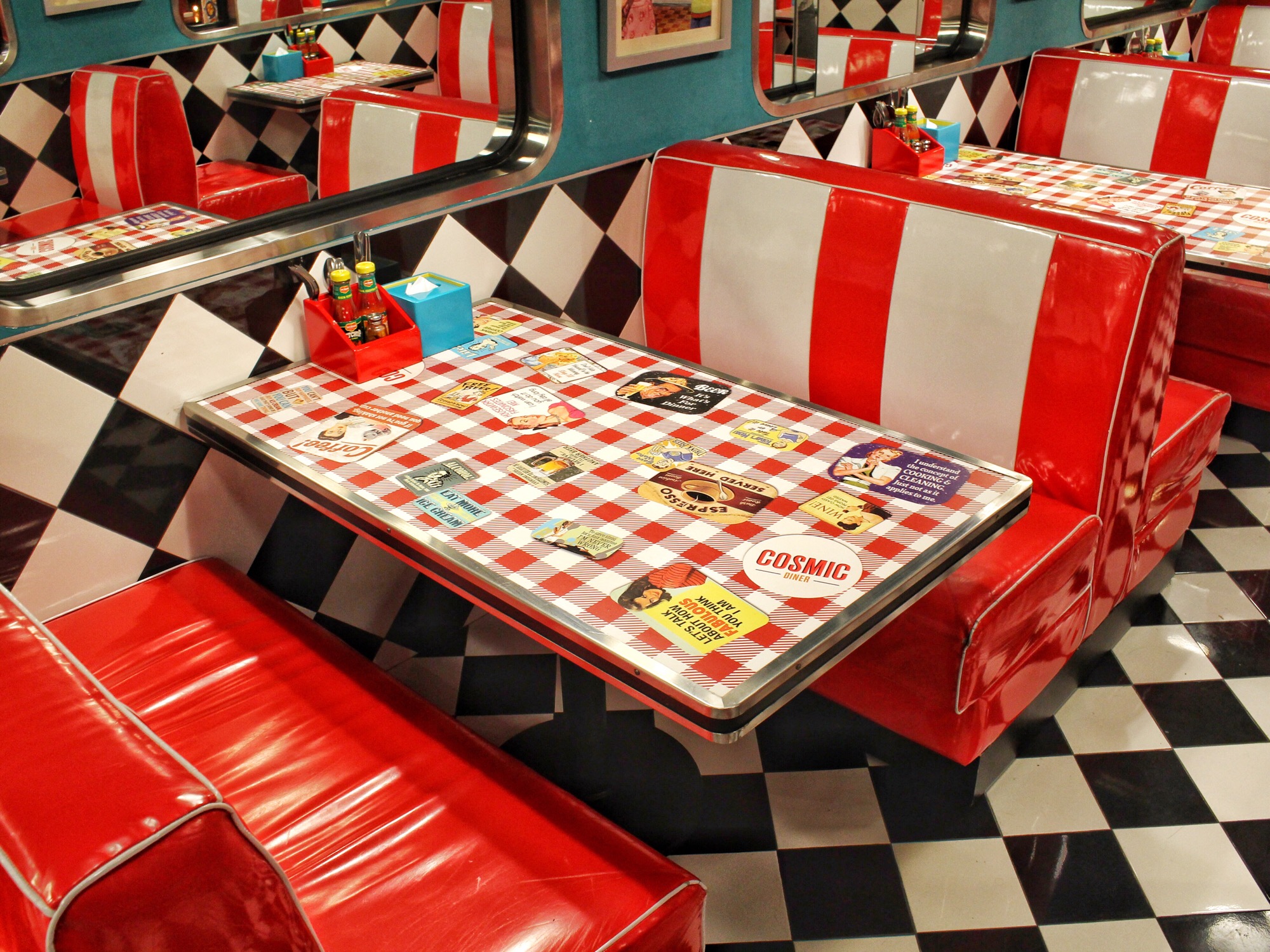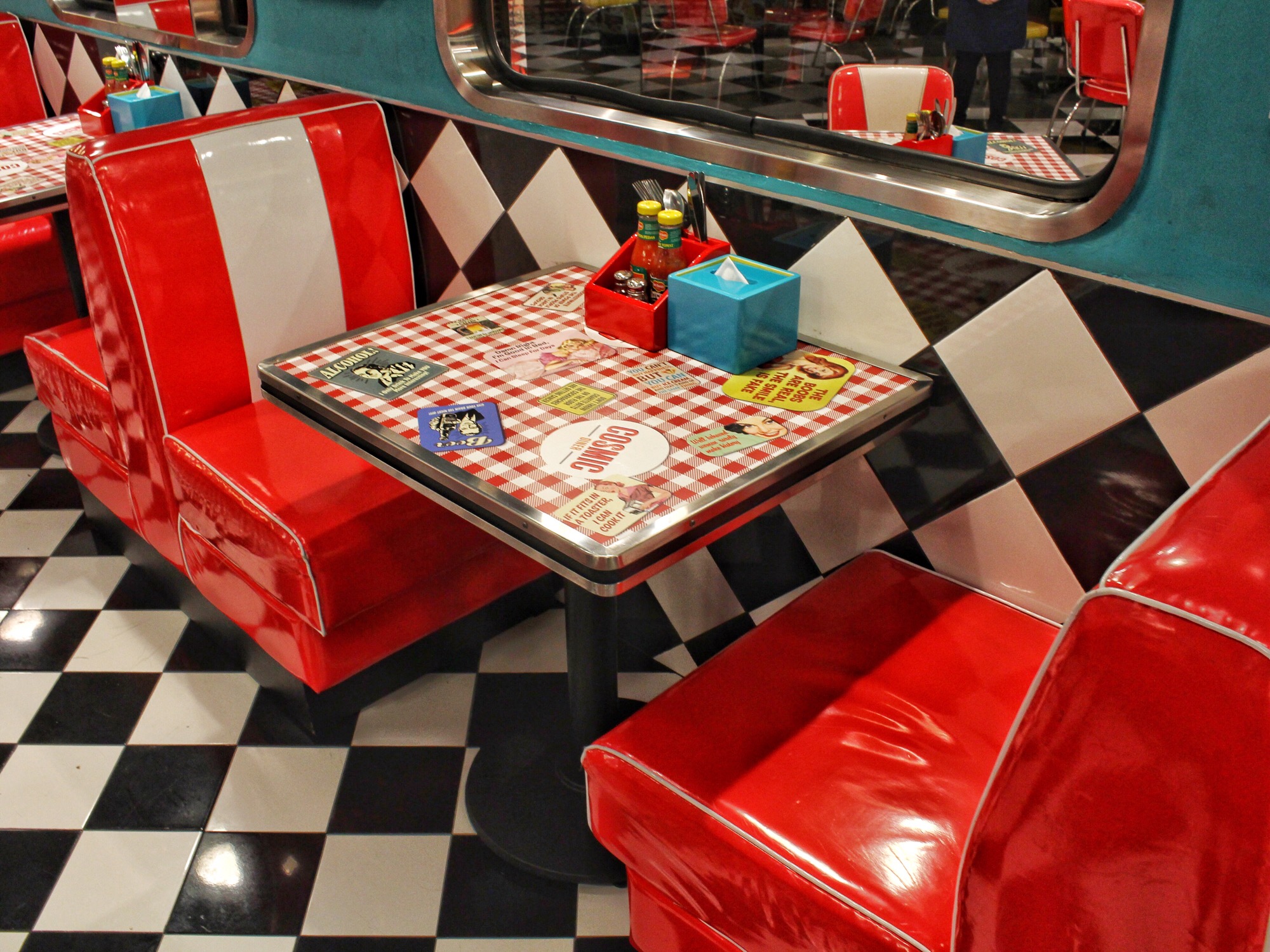 This restaurant is unique and Instagramable. Several corners of this place can be used as spots to capture it in a photo. How not, these spots have pretty good ornaments to capture.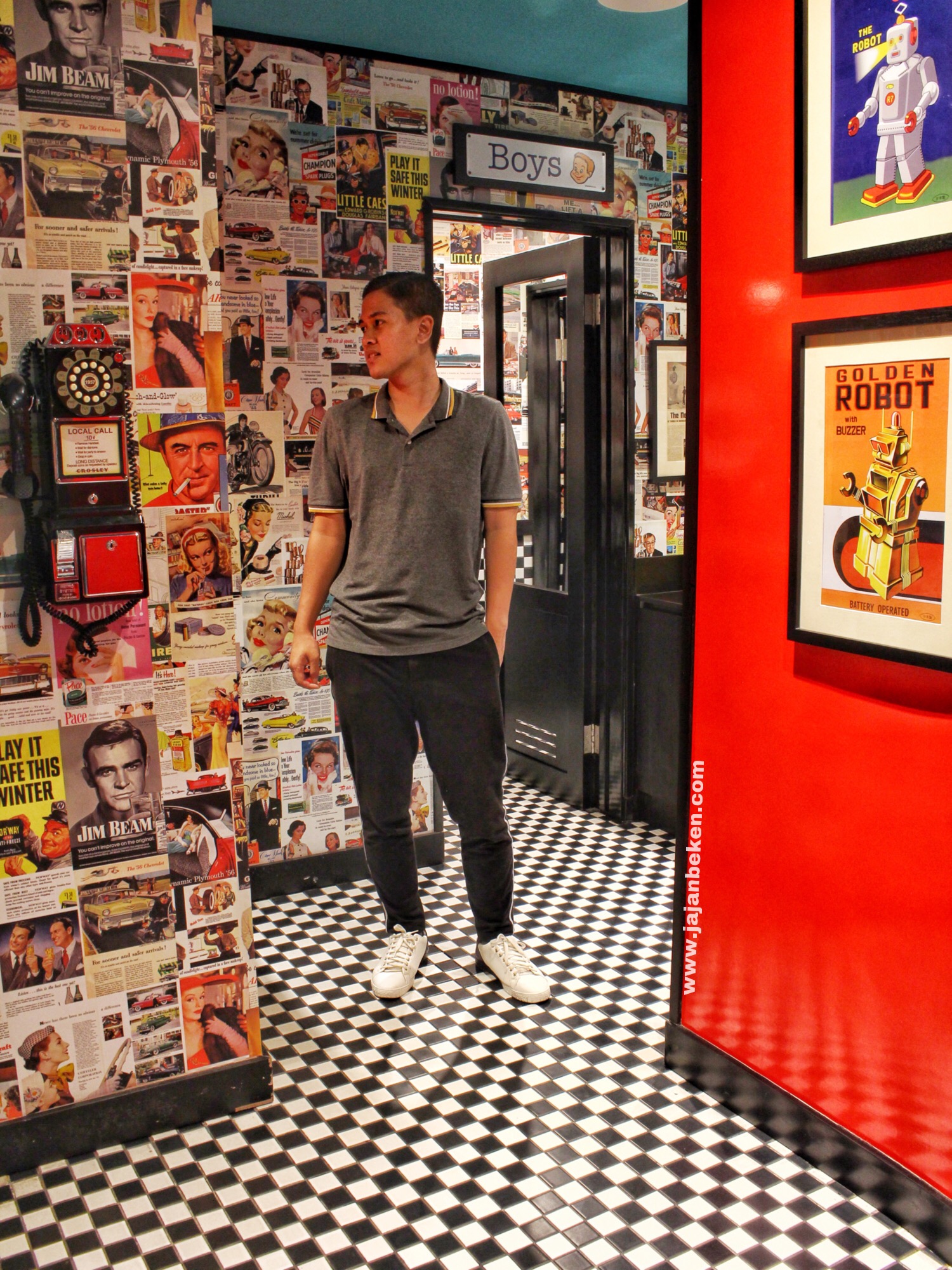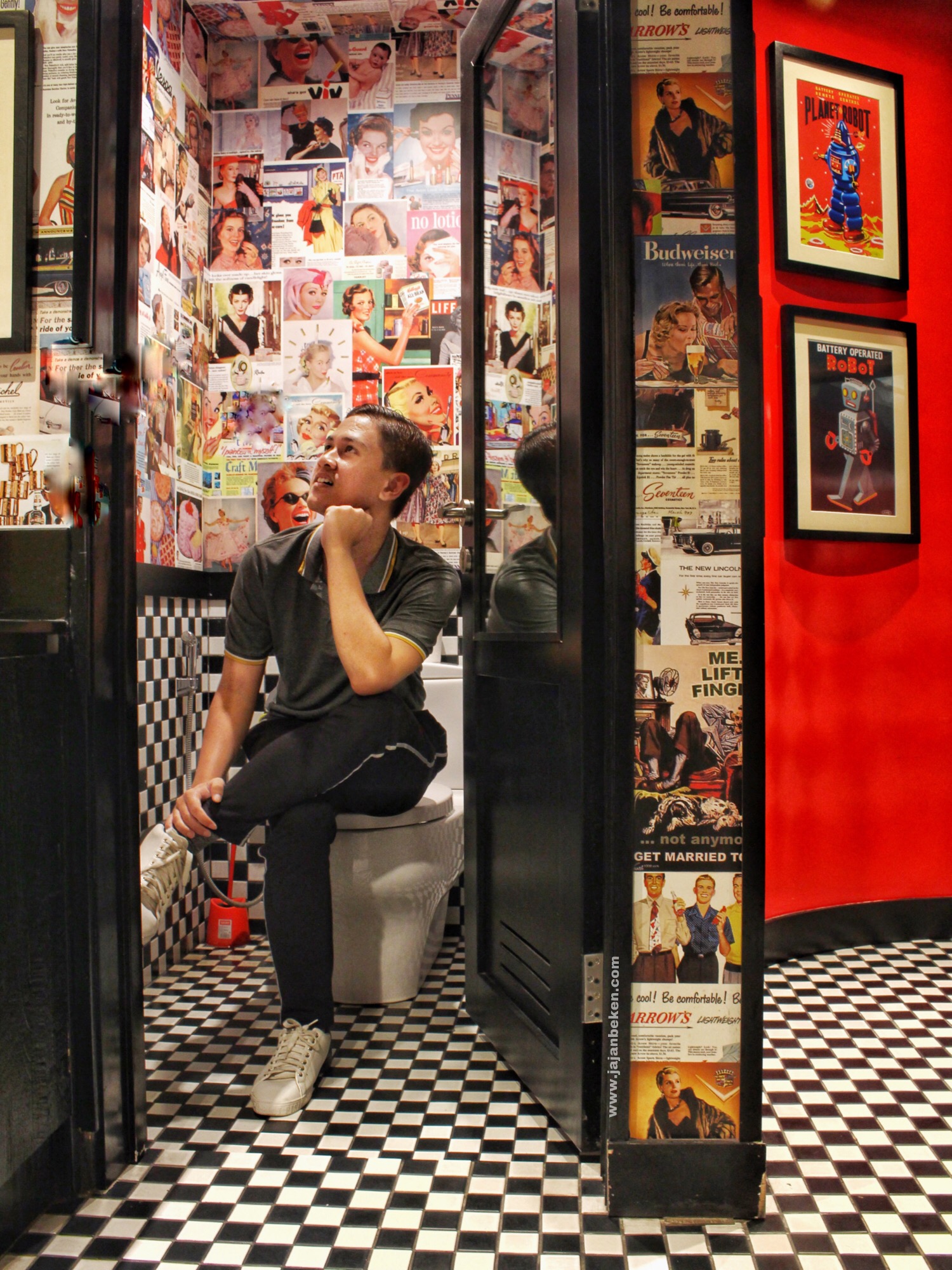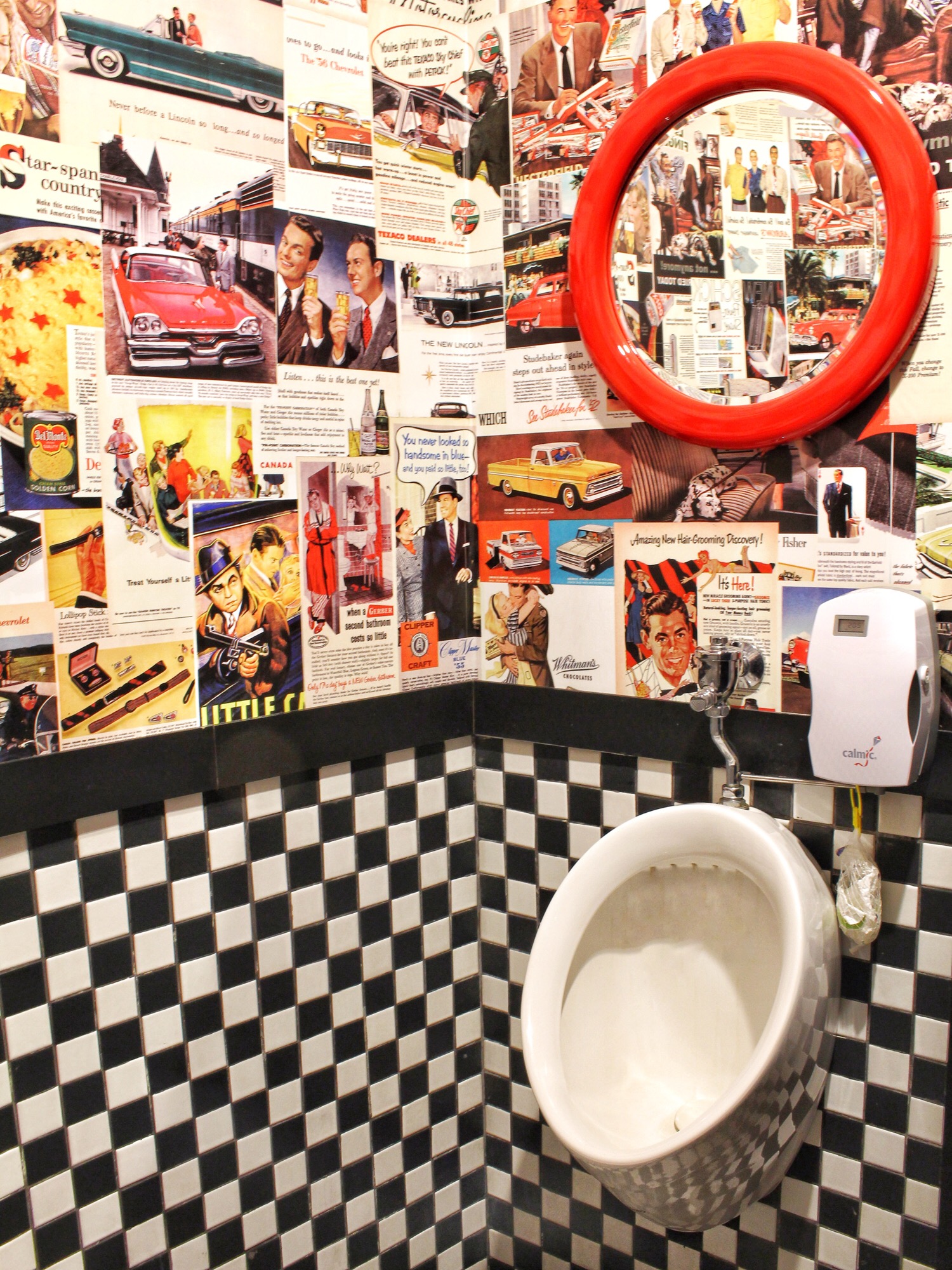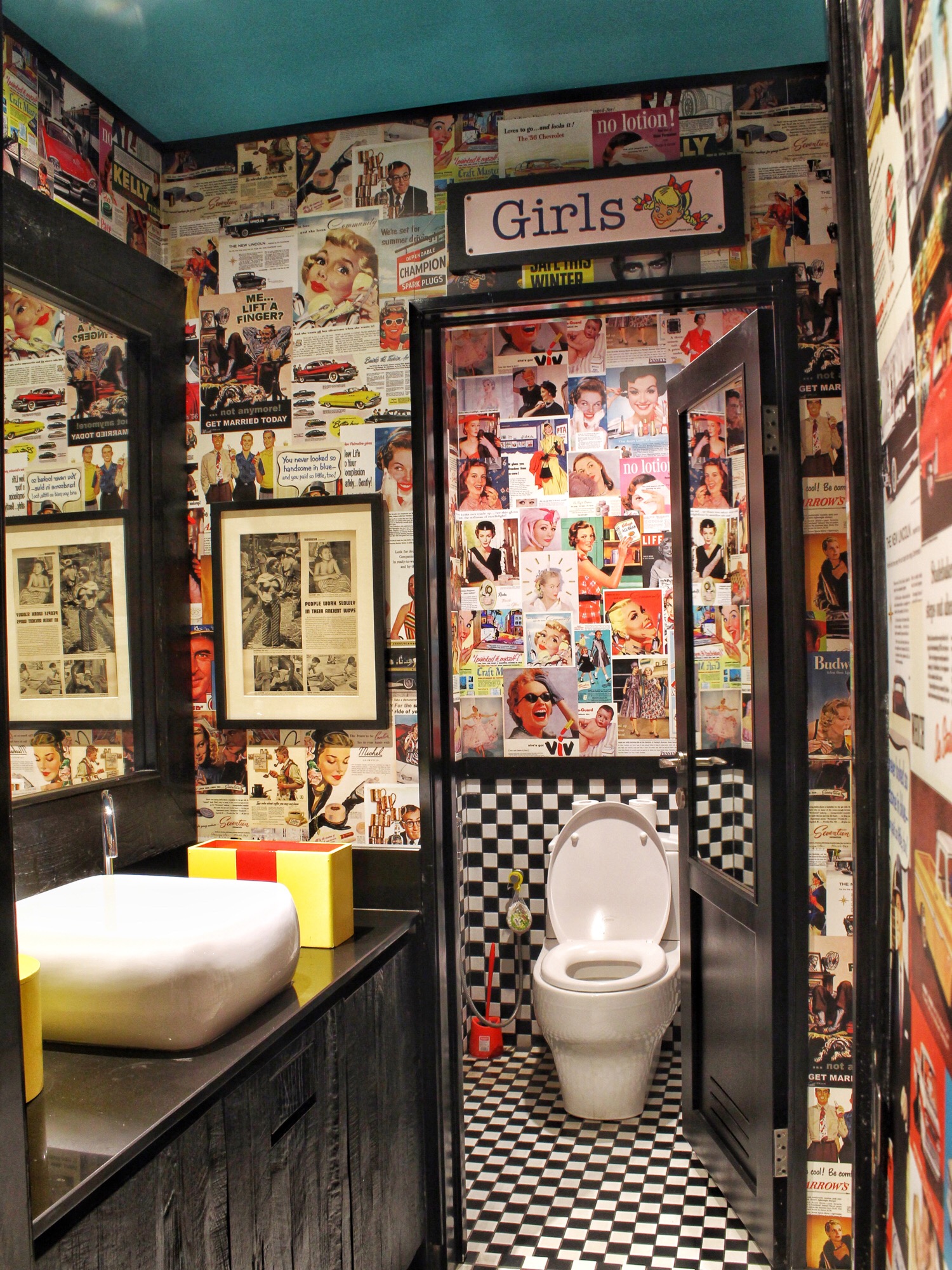 Not only on the first floor, if you go up to the second floor, they have a very interesting room too. One of my favorite spots too if I'm here because the room here has a perspective angle and have a lot toy ornaments robots too. And they also provide interesting games for you to play with your friends here like uno and there are still many others. So happy to be here.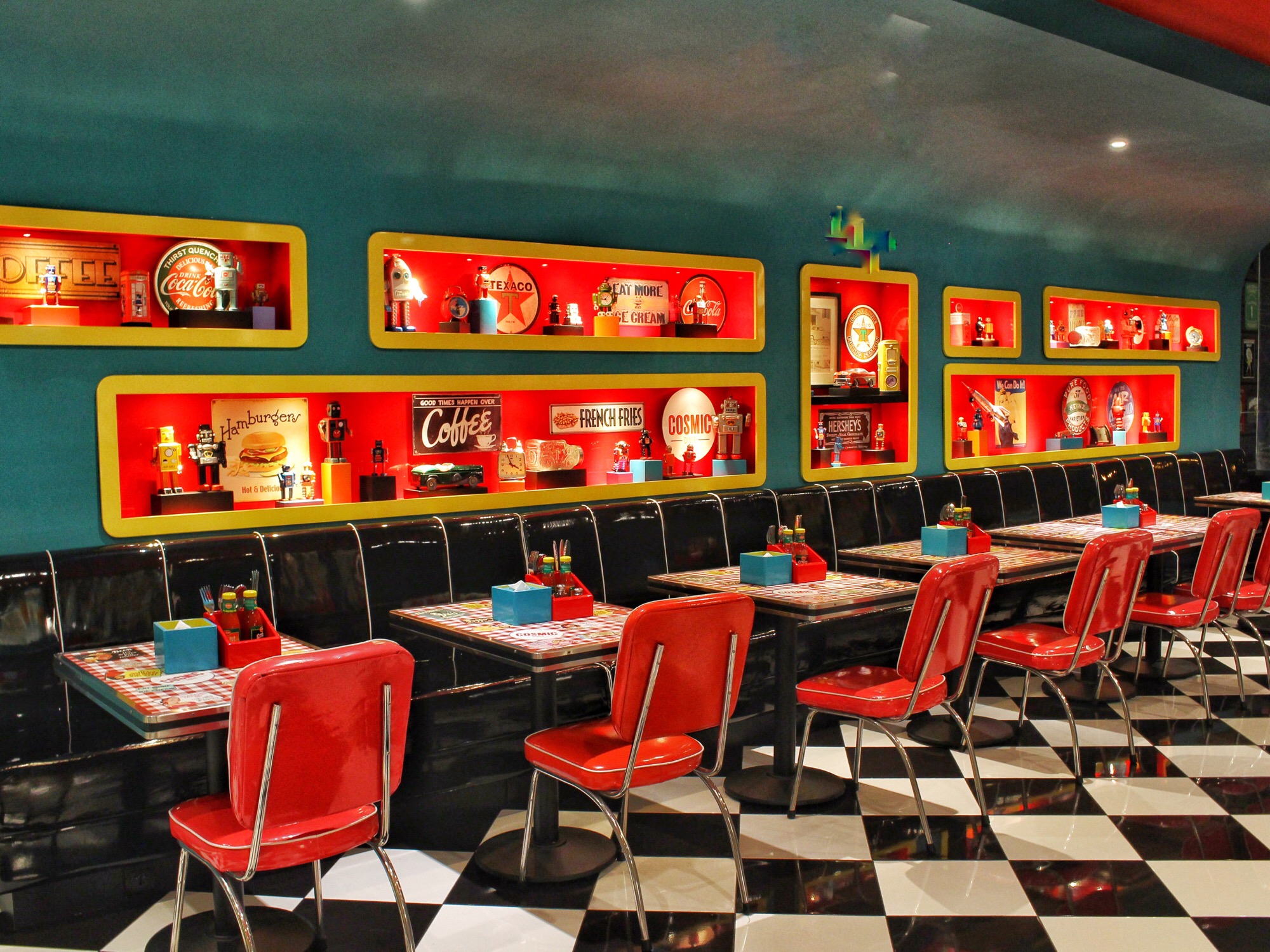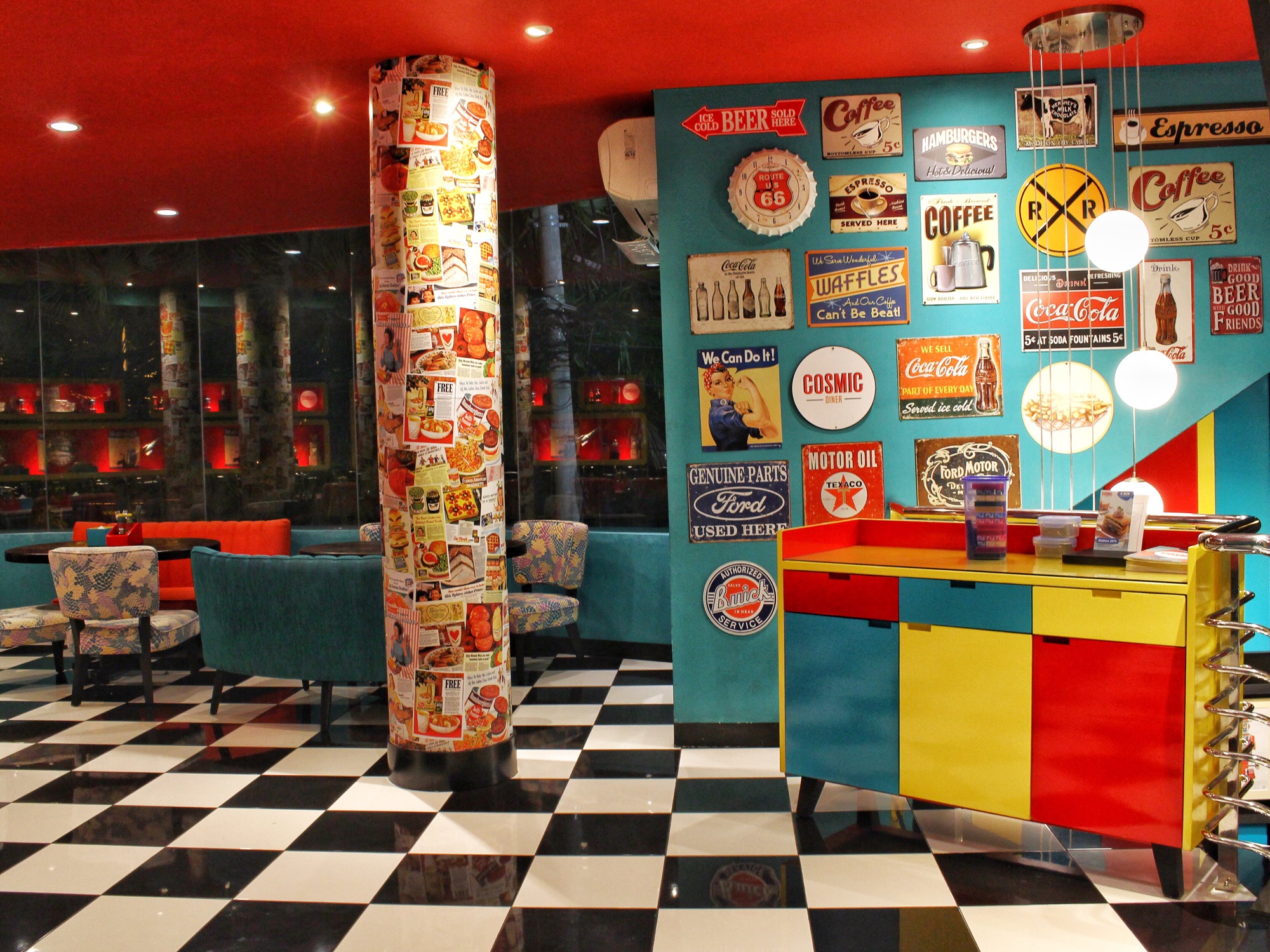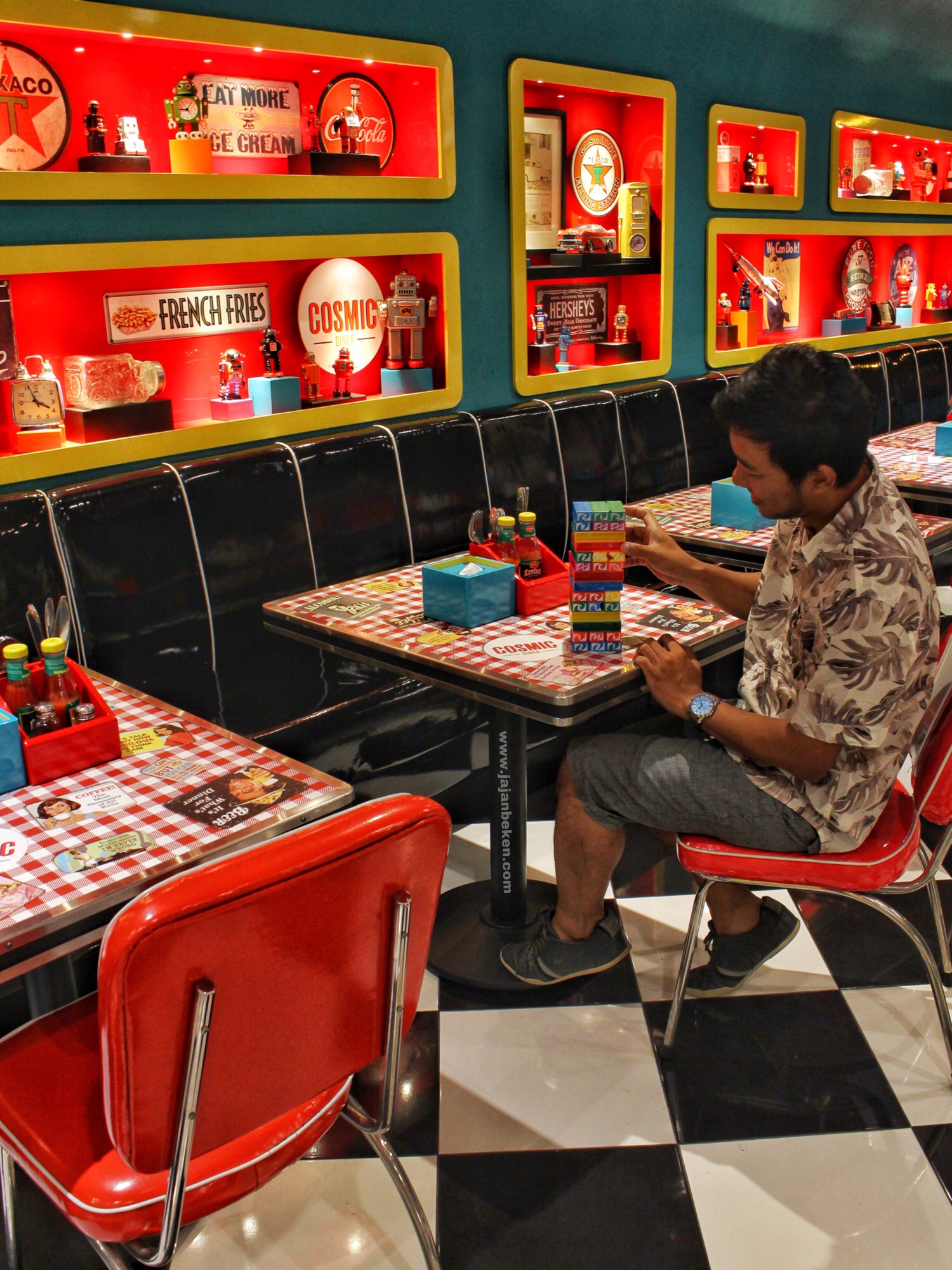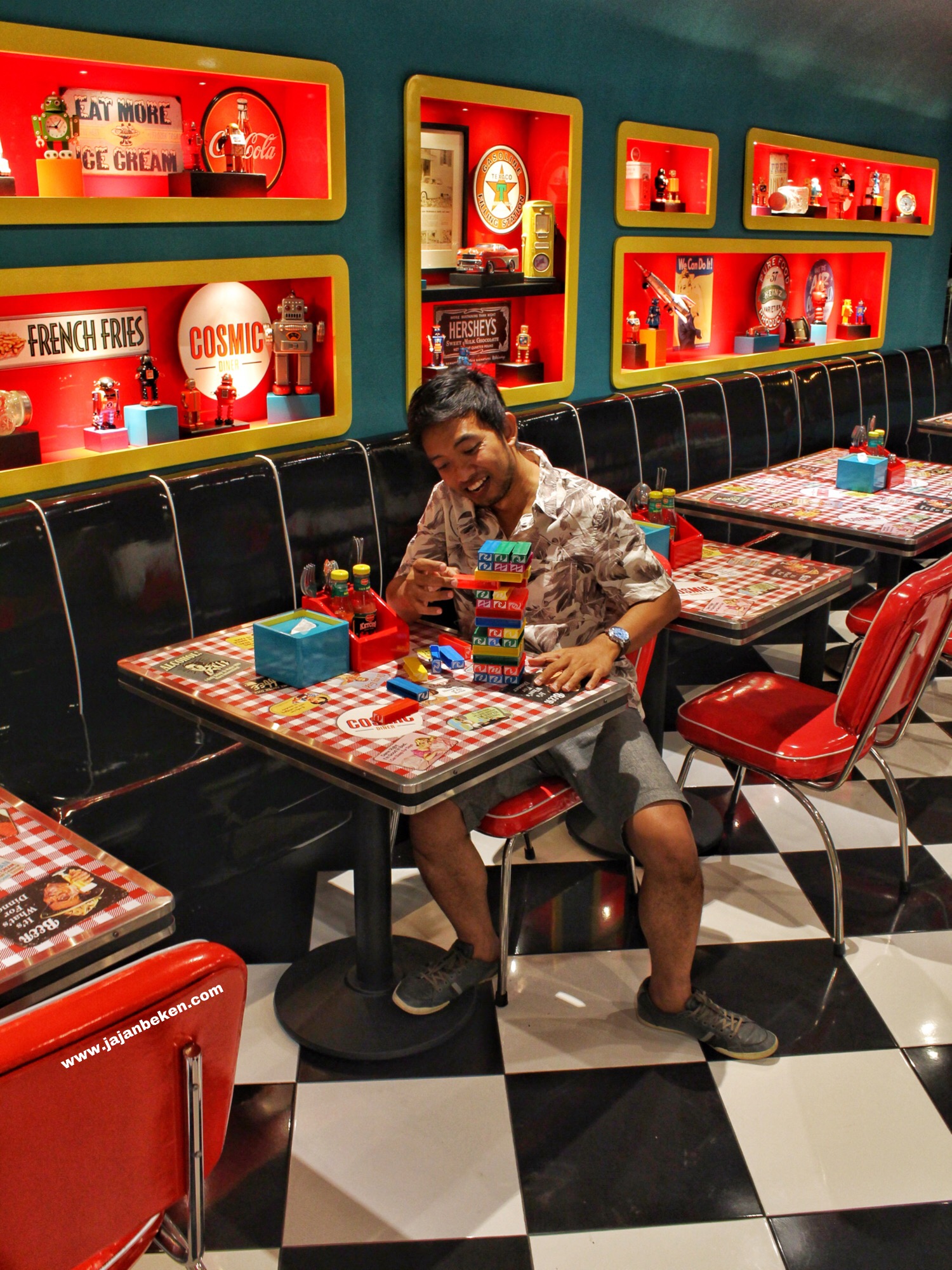 Spicy Prawn Aglio Olio IDR 78K
To get all the intimacy from Cosmic Diner Bali, you don't even need to spend more than 100k for this menu guys! This is my Favorite menu and the taste so delicious. This menu served with spaghetti, black tiger prawn, garlic, parsley, olive oil and bird ey chili. And I think it's all the perfect combination put together in this menu.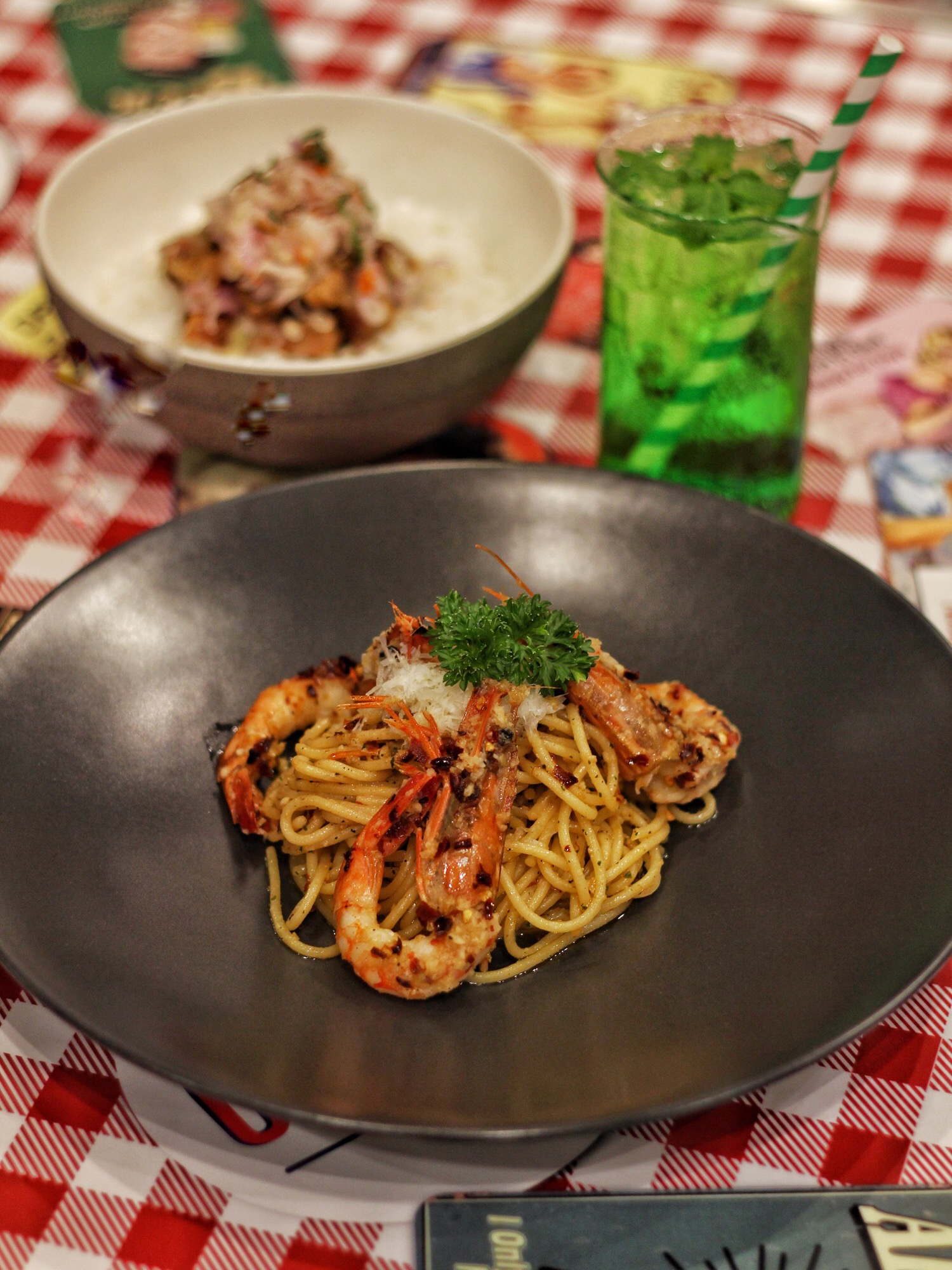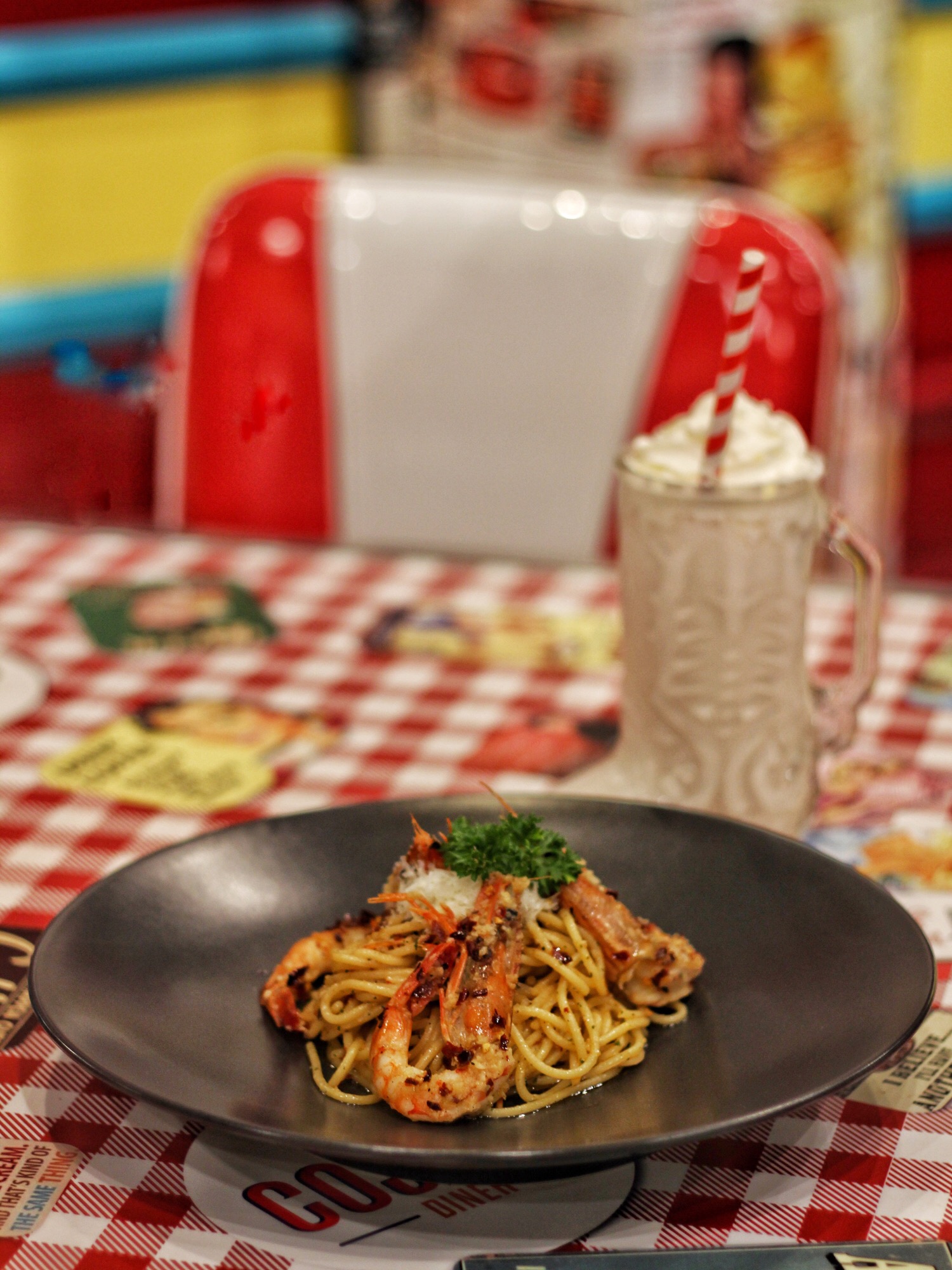 Brooklyn Cheeseburger IDR 95K
This menu served with smash-diner style, 150 g (double) wagyu beef patty, melted cheddar cheese, tomato, lettuce, pickle, caramelized onions and cosmic's sauce. like I said earlier the burgers here are one of the best in Bali. The bun very soft and the meat tender and juicy. Don't forget to order this menu if you are here.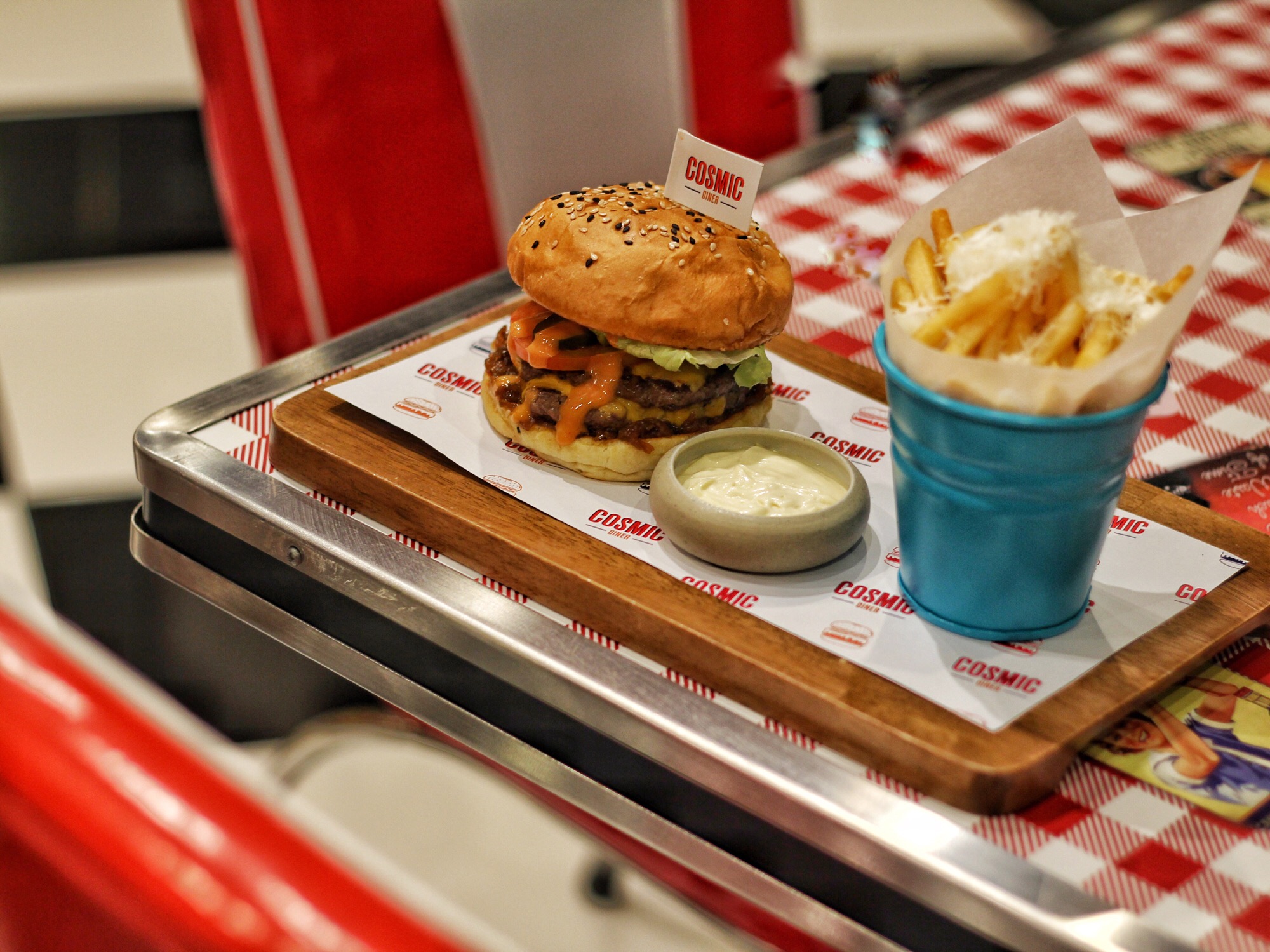 (You're the) Devil in Disguise
And now we try dessert and decide to choose this menu. Yes!! We chose this menu because we were interested in its unique name and this menu is considered a favorite dessert here. This dessert menu consist of nutella and snickers bar gelato on top. This dessert menu has three different sizes and different prices is Mini 35K regular 58K and large 78K.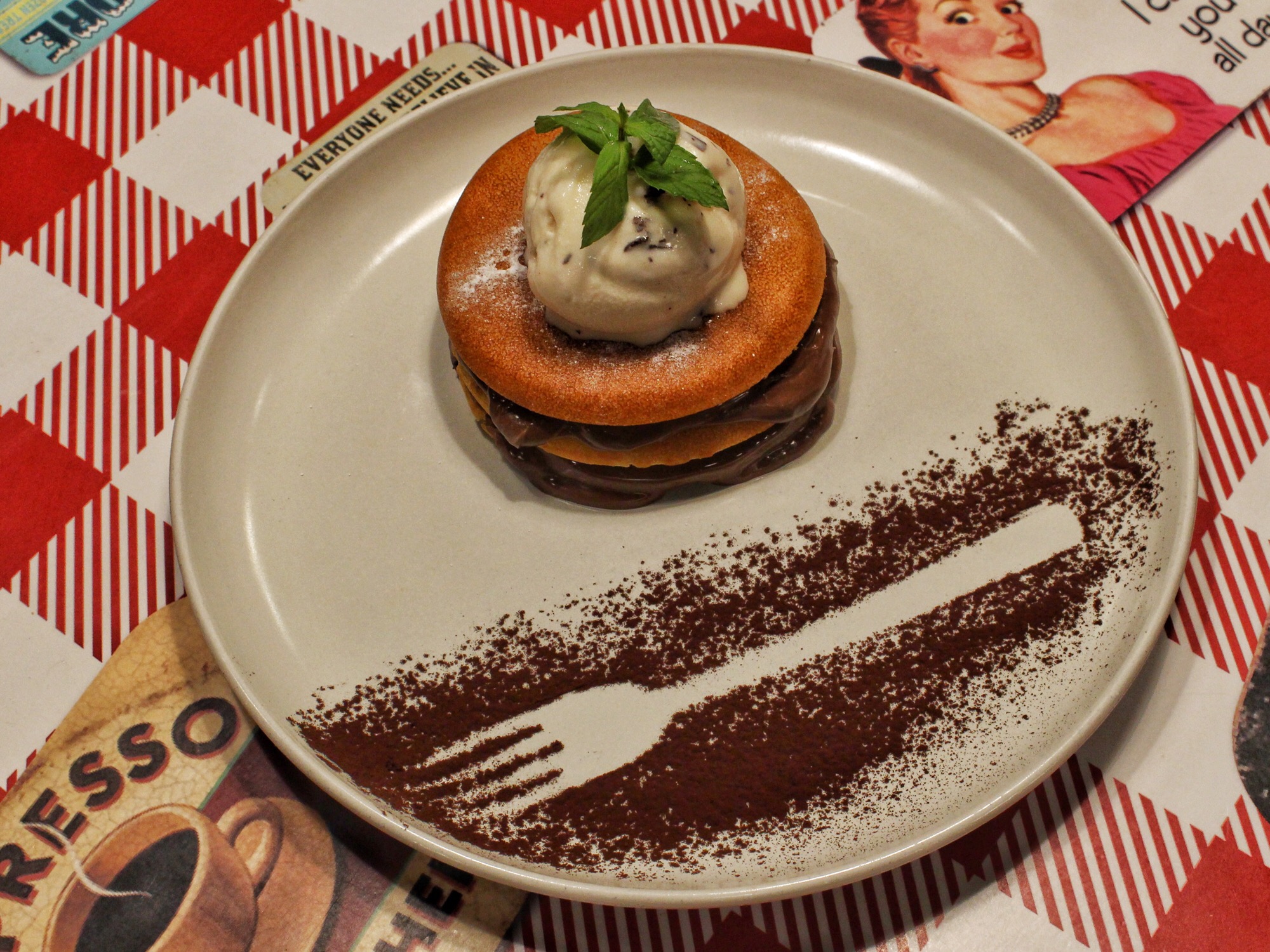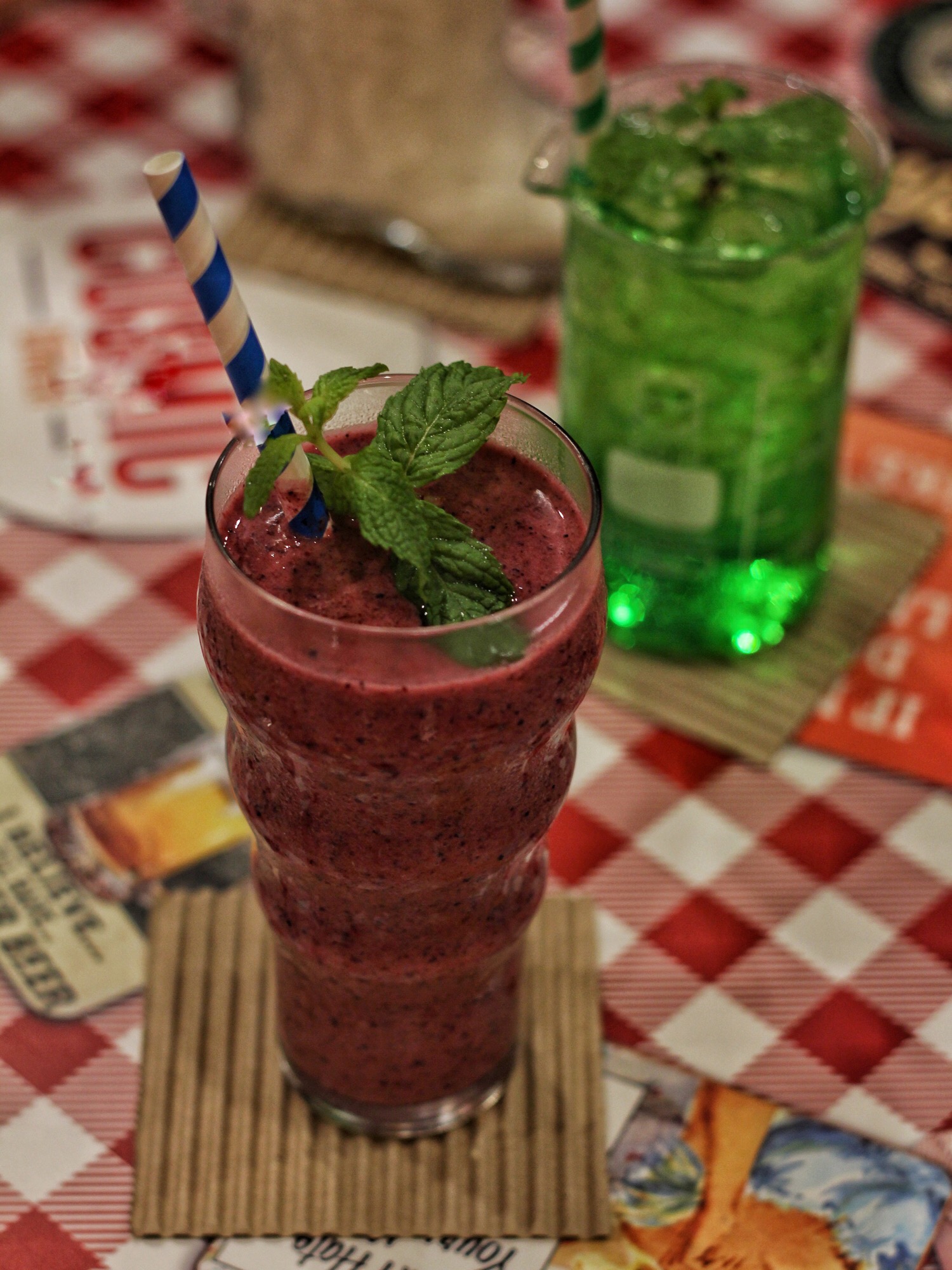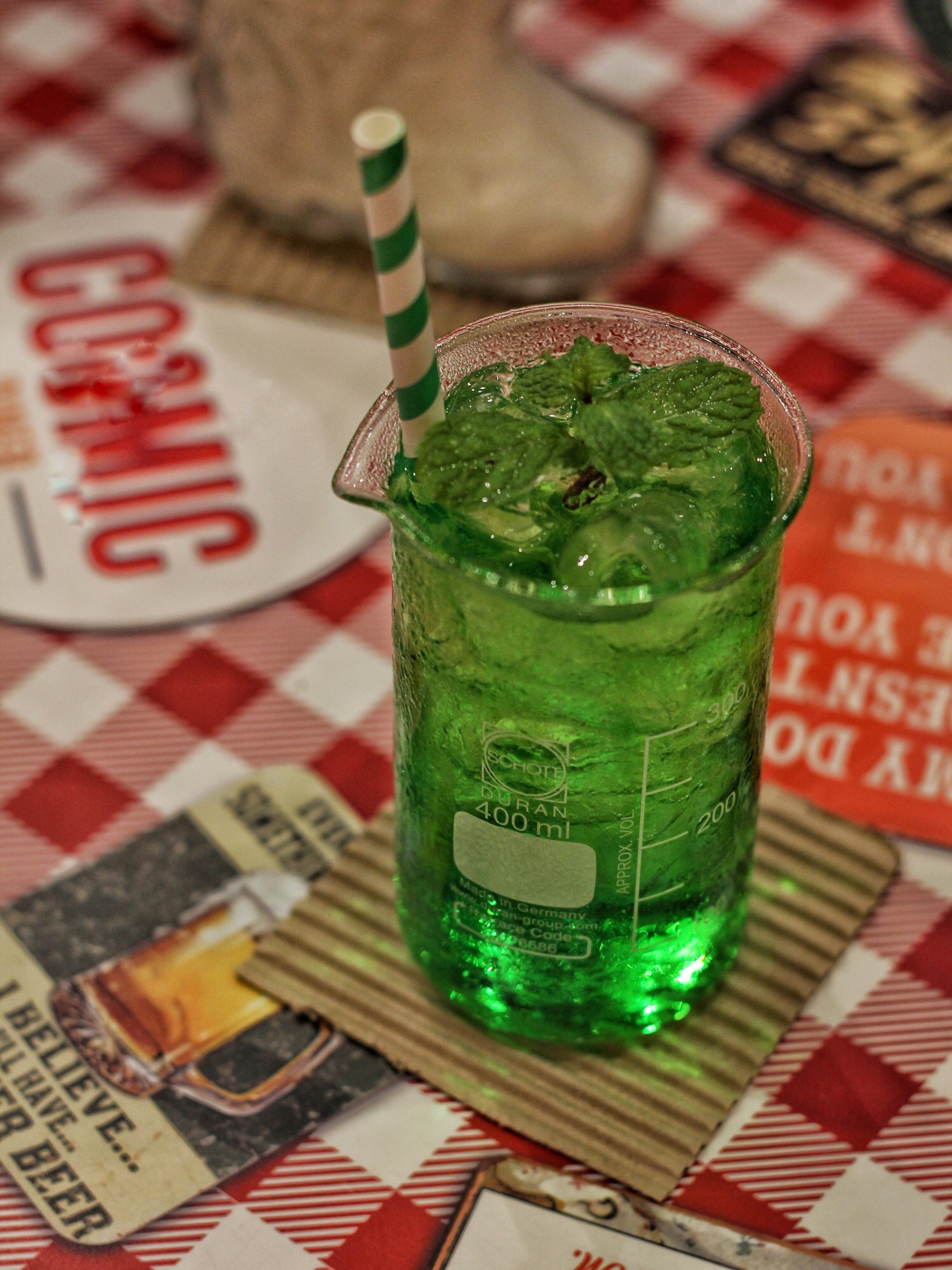 Over all, I feel the atmosphere is very comfortable and the service is satisfying. The location is quite strategic, parking is quite extensive, and the staff is very friendly. They are responsive when receiving orders. For the quality of food is quite cool, and prices are affordable for the quality of food like this.
Finally I close my review and don't forget to follow our culinary journey in this blog, Instagram, Youtube and Facebook. Please apologize if there is something missing in writing or menu explanation. See you in another culinary journey with Jajanbeken!
RATING
Ambience : Excellent
Taste : Excellent
Service : Excellent
Price :  Average
FACILITIES
Wifi : Yes
Plug : Yes
Dine in : Yes
Outdoor : Yes
CONTACT
Address : 
SH-1 Jalan By Pass Ngurah Rai, Sanur, Bali
 INFORMATION
Price : Average 250K for two people (approx.) Cash and Cards accepted
MAP