Last week, I've got a very special invitation from my best friend to visit Caribou Coffee which is a modern coffee shop. Beforehand I only knew this coffee shop is just located in the Senopati area which is the first branch of Caribou coffee in Indonesia. And when I looked out of the front of this coffee shop the place looks very serene because many visitors looks just do something with they laptop on the table with a cup of coffee 🙂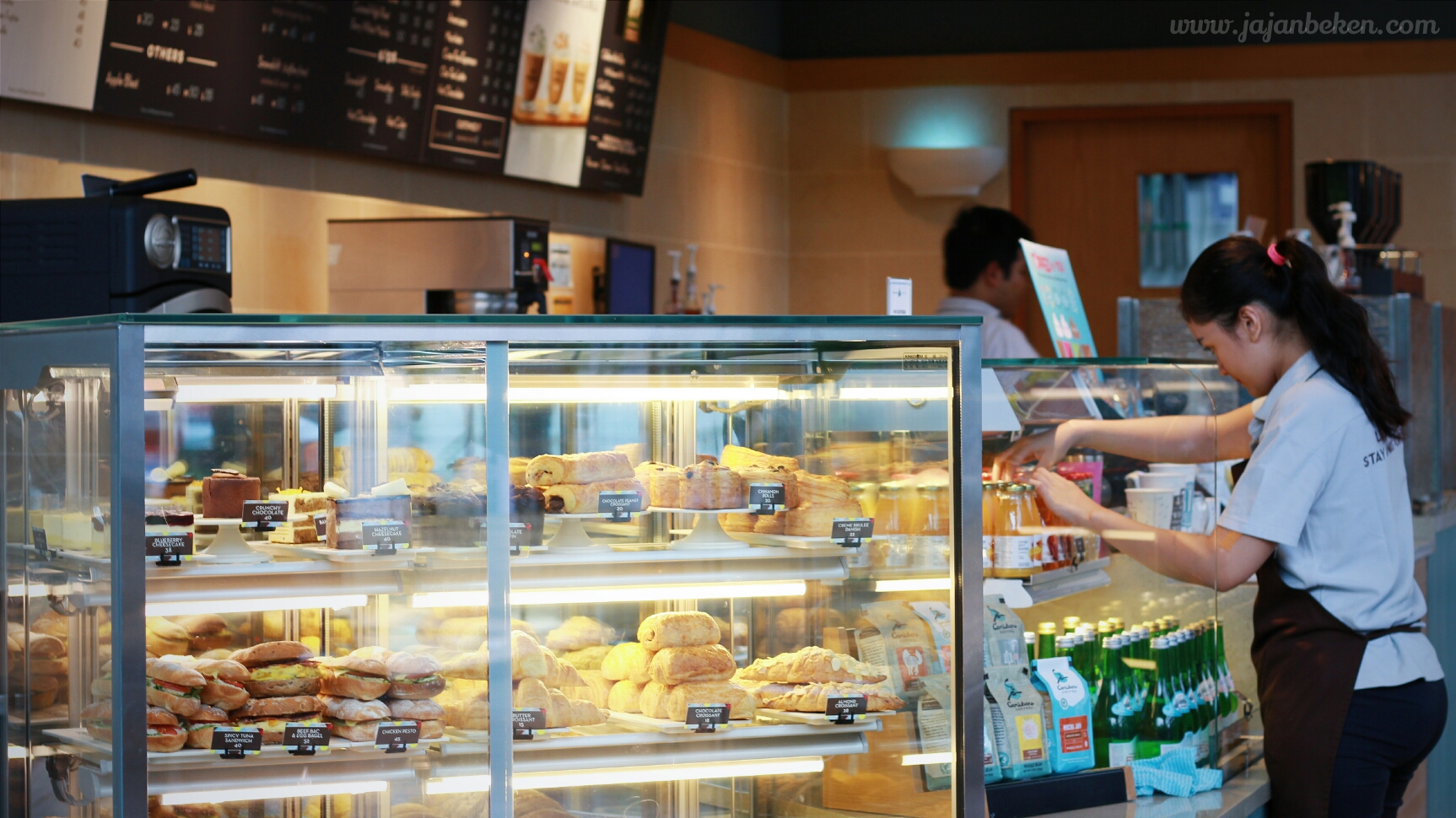 Briefly about Caribou coffee
Caribou Coffee is specializes in espresso beverages, their own blends of coffee, tea, sandwiches and bakery are goods. There are more than 273 company-owned coffeehouses in 18 states and the District of Columbia, as well as 203 franchise locations in 10 countries. Caribou Coffee is one of the coffee shops that have some branches in Jakarta. In this opportunity I visited one of the branches of this coffee shop that is located in Kuningan South Jakarta. The place is in Generali Tower across the Plaza Festival.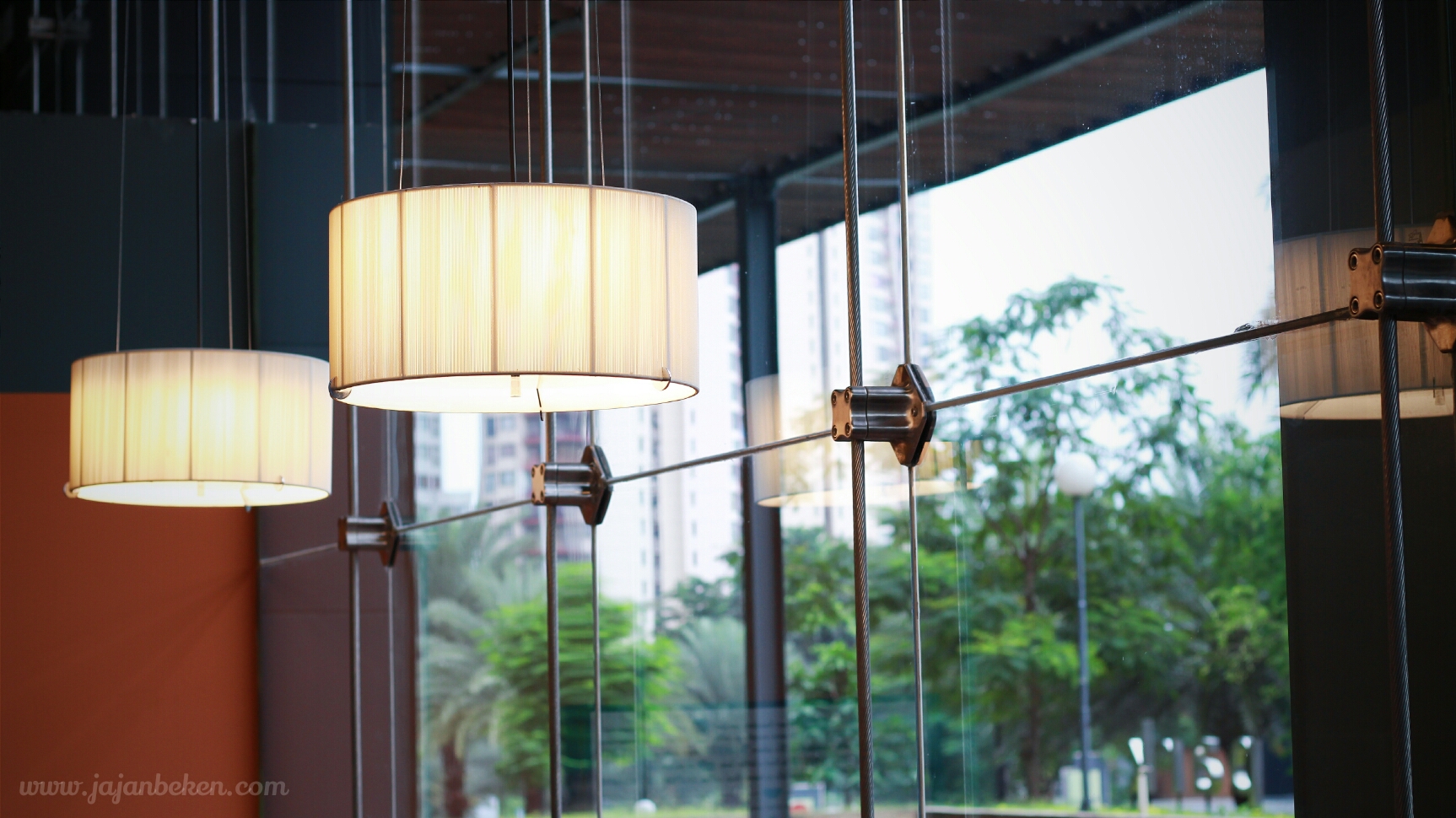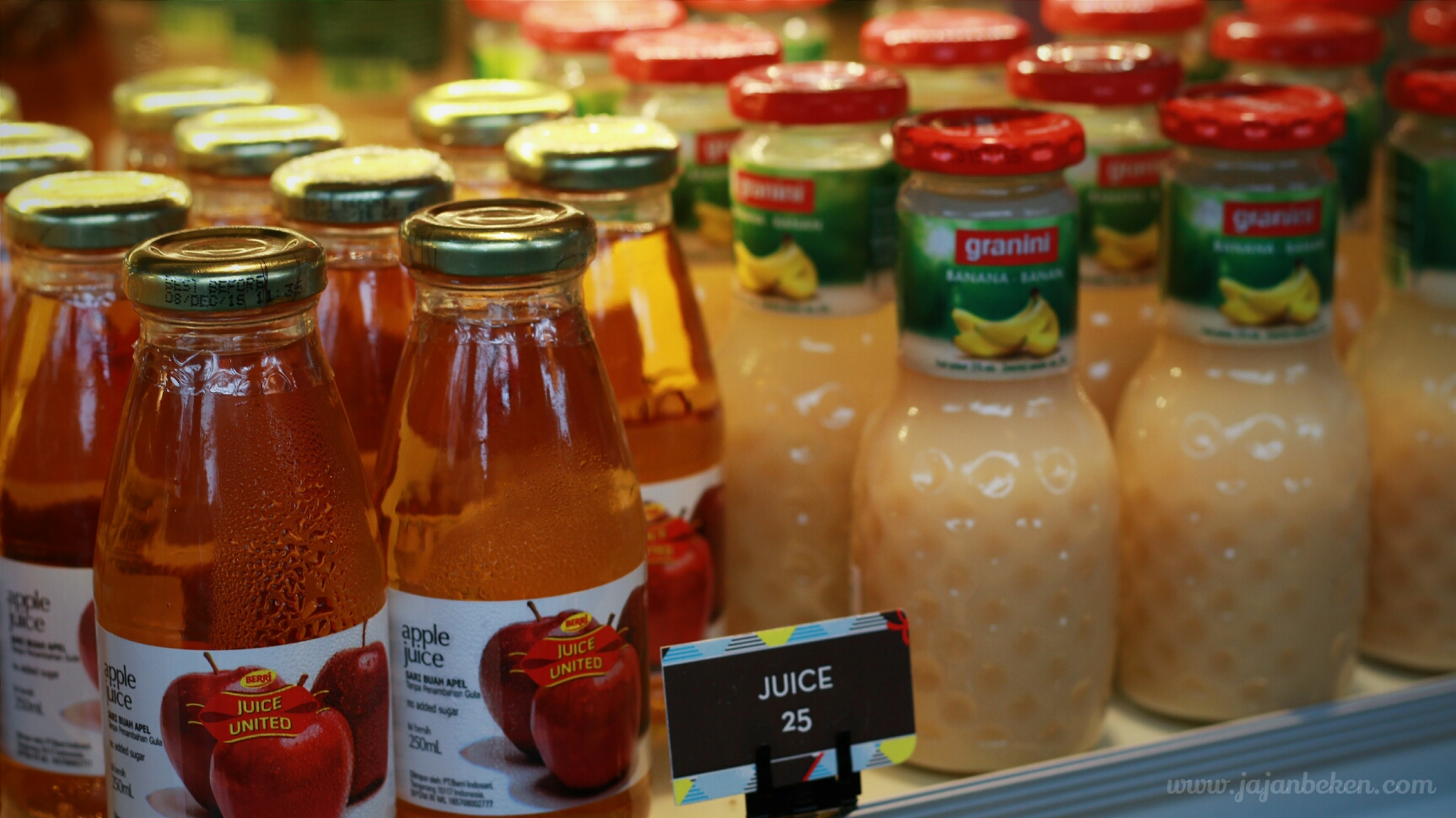 Why Drink Coffee?
For me drinking coffee has become a part of our daily life, maybe not only me but many people like me who have to drink coffee to accompany activity. So many types of coffee that I have tried and so many coffee shops that I visited with a variety of distinct uniqueness. Other than that the coffee shop I have ever visited had a variety of breads with various flavors.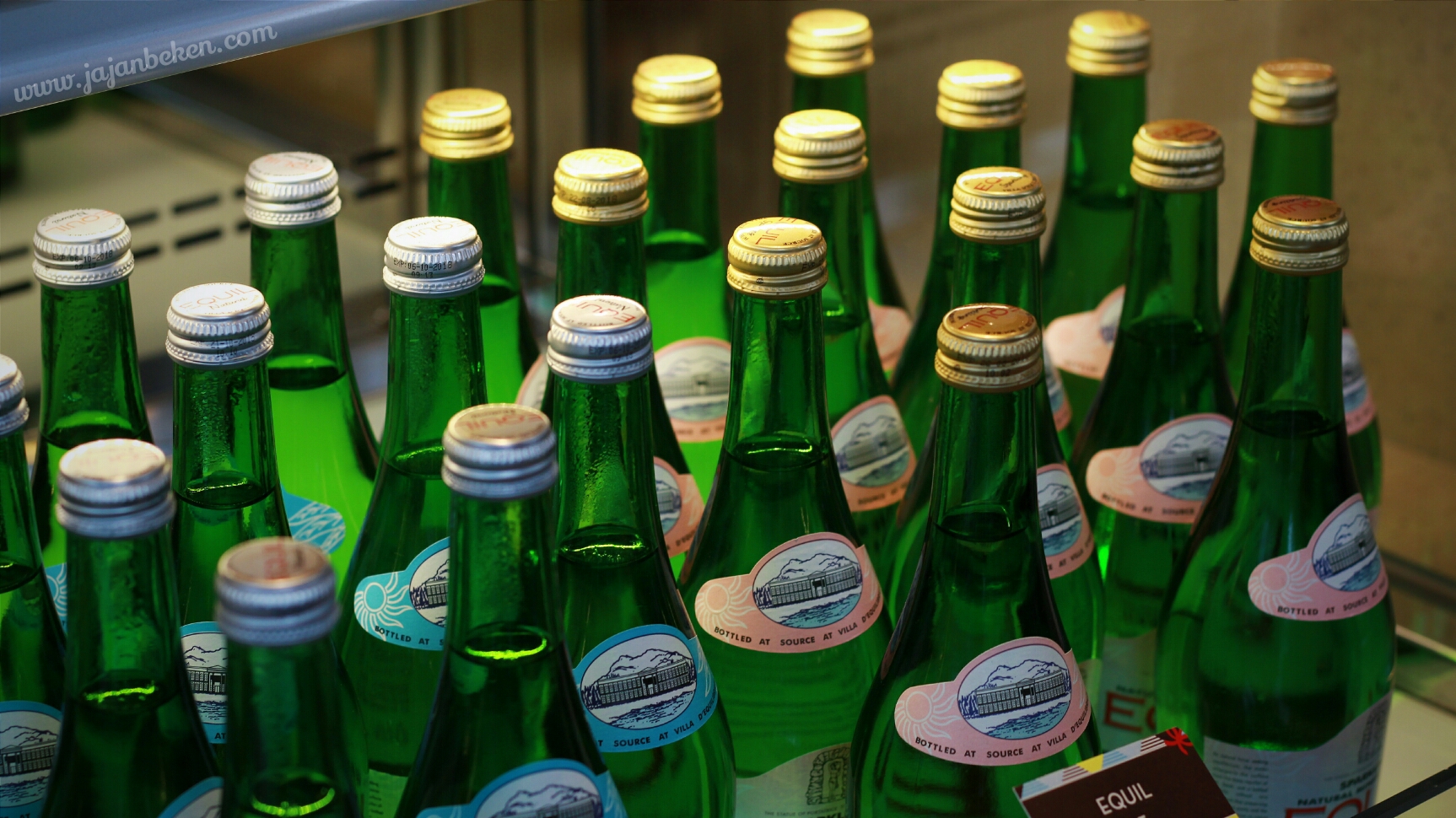 The Ambiance of Caribou Coffee Kuningan
This coffee shop is using wood as  they floor with a small pool in the front. There are a few tables in the outdoor and some of them use it to smoke and feel the breeze. When you get into this coffee shop you will be greeted by the friendly waiters and invited to choose beverage. Almost all of the rooms is made of wood so as to make the visitors comfortable with a friendly atmosphere like a home.
Amenities of Caribou Coffee Kuningan
Don't you worry about the connection because this coffee shop provides easy access to a high speed wifi. Like in the beginning that I was said is look serene because visitors focus their laptops by using wifi network. Addition there is some souvenirs provided by this coffee shop like tumbler adorning the walls.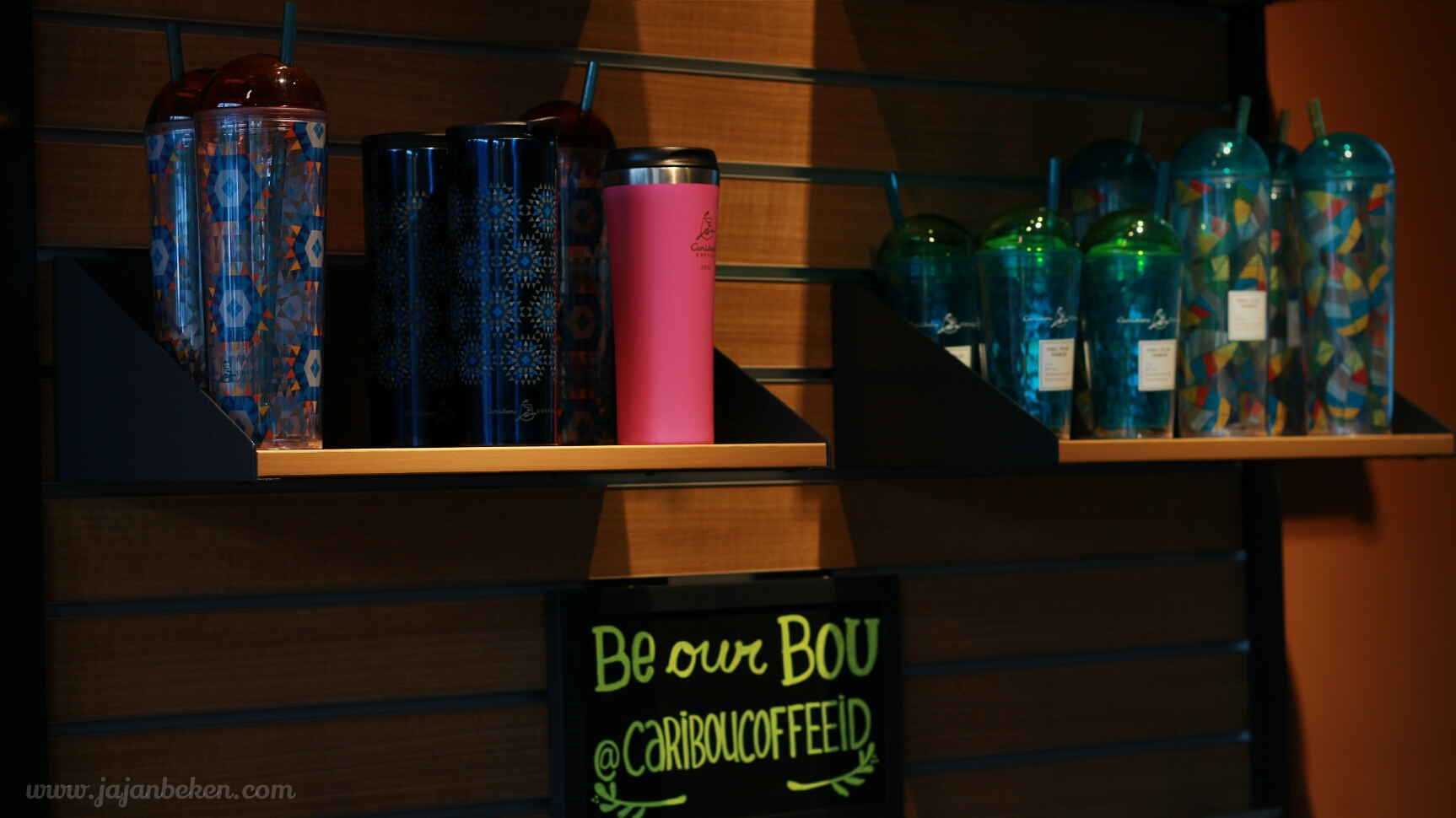 Talking About Caribou Coffee Quality
Were the first major U.S. coffeehouse to serve only 100% Rainforest Alliance Certified coffee and espresso. Caribou Coffee is roasted under one roof, with the attention and care of highly skilled roasting technicians. Every single batch is roasted by a person, coaxing the beans through their journey from green to brown. Coffee has two species, Arabica and Robusta. Caribou Coffee is commited to sourcing 100% of its supply from the former. Arabica produces complex, lively and inherently sweet coffee, especially compared to its sibling Robusta.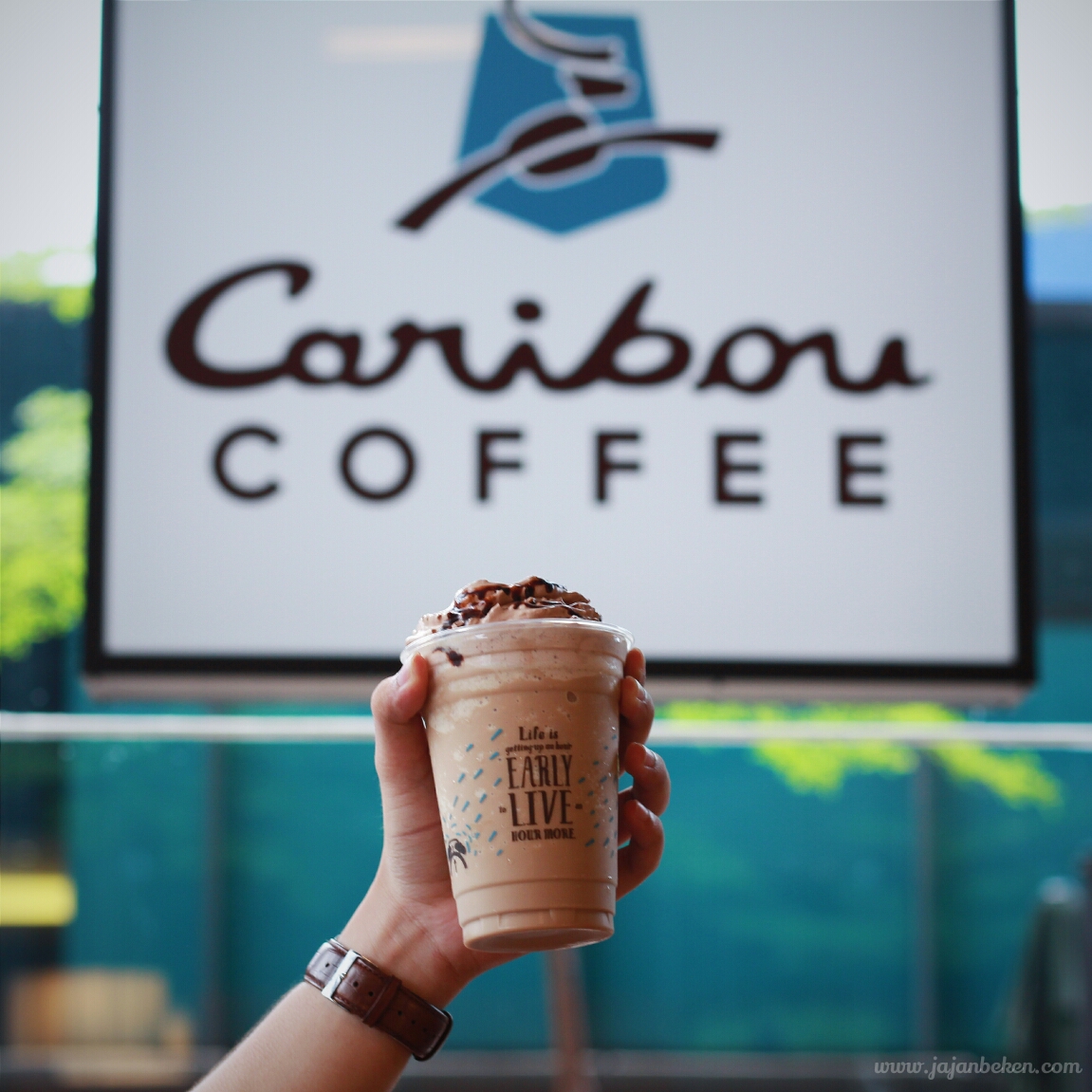 Leading To The Beverage
Some menus are presented Caribou Coffee are best made, not only coffee but many other menus such as bread and a variety of juice. On this opportunity I was very luck because be able to try some tasty beverage and with high quality. Want to know what I am trying here? Just scroll down guys!
Spicy Tuna Sandwich (IDR 40K)
The first menu I tried the tuna sandwich from the size is very a plump form. We love the taste, the tuna and the soft bread. Look at the portion you can share it guys.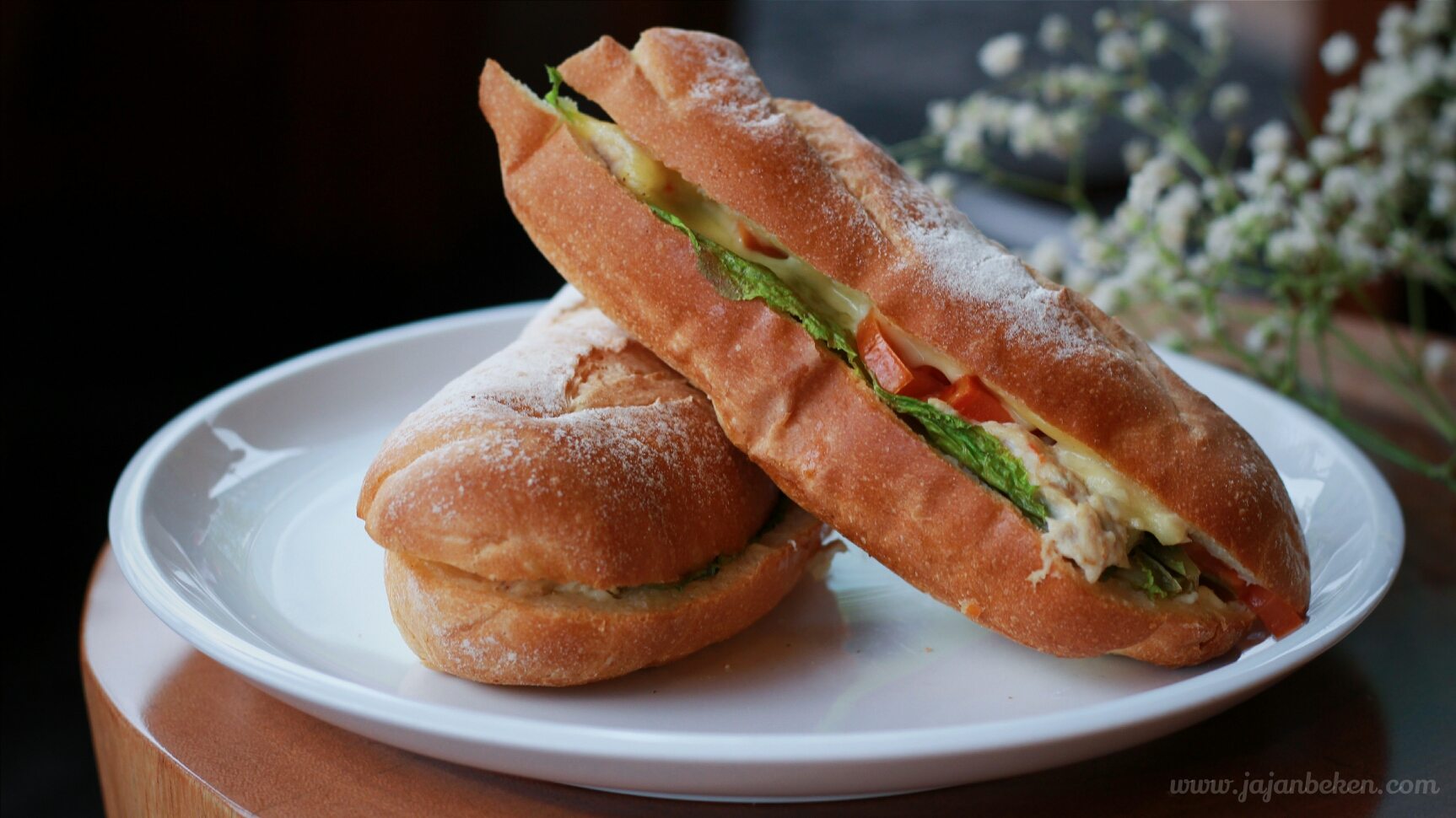 Cinnamon Roll (IDR 20K)
Different from Cinnamon Roll in usual, this one has a tall form. Crispy roll with a hint of cinnamon and spread by raisin make it a perfectly combination.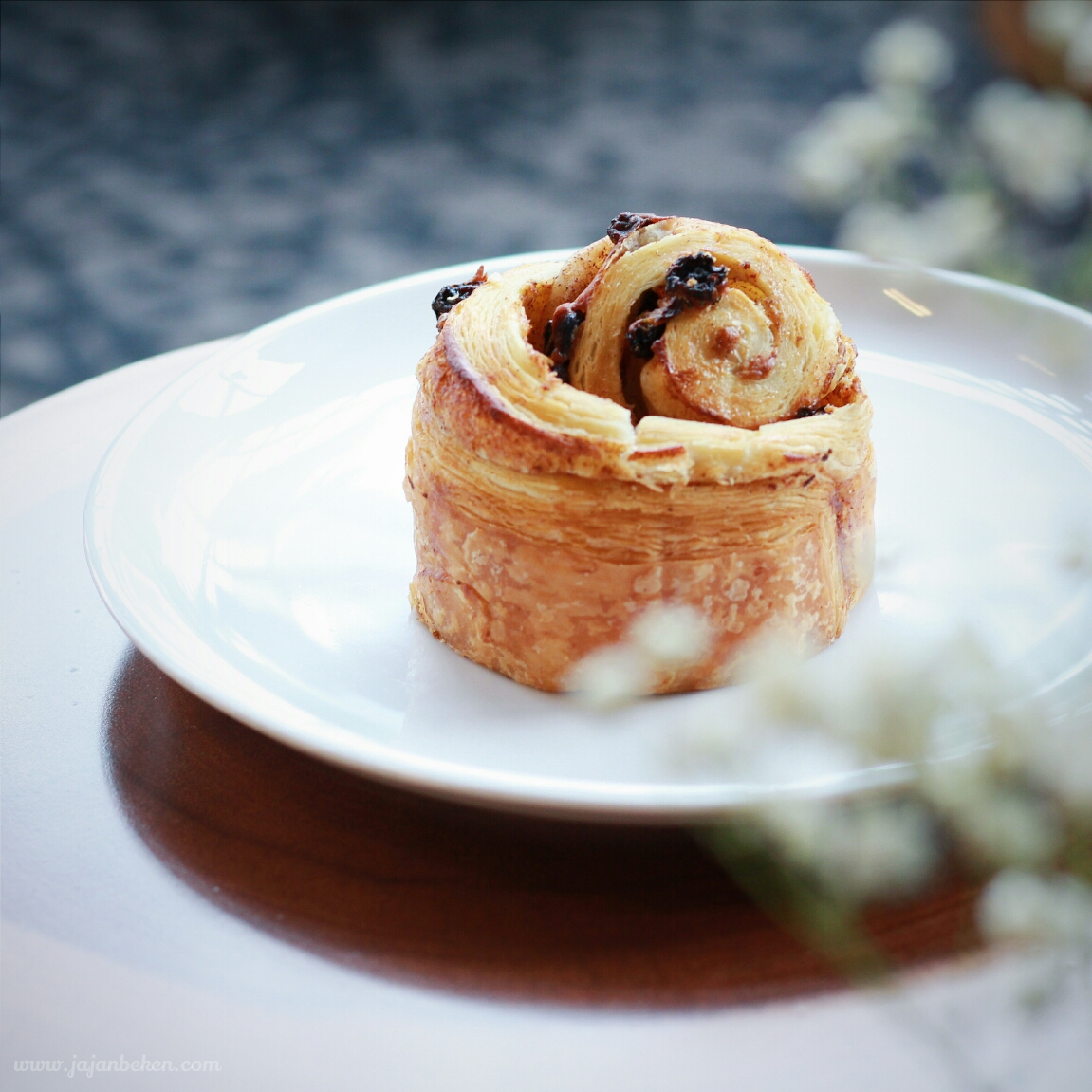 Almond Croissant (IDR 28K)
Soft croissant with almond strewment one of best choice for your coffee time companion.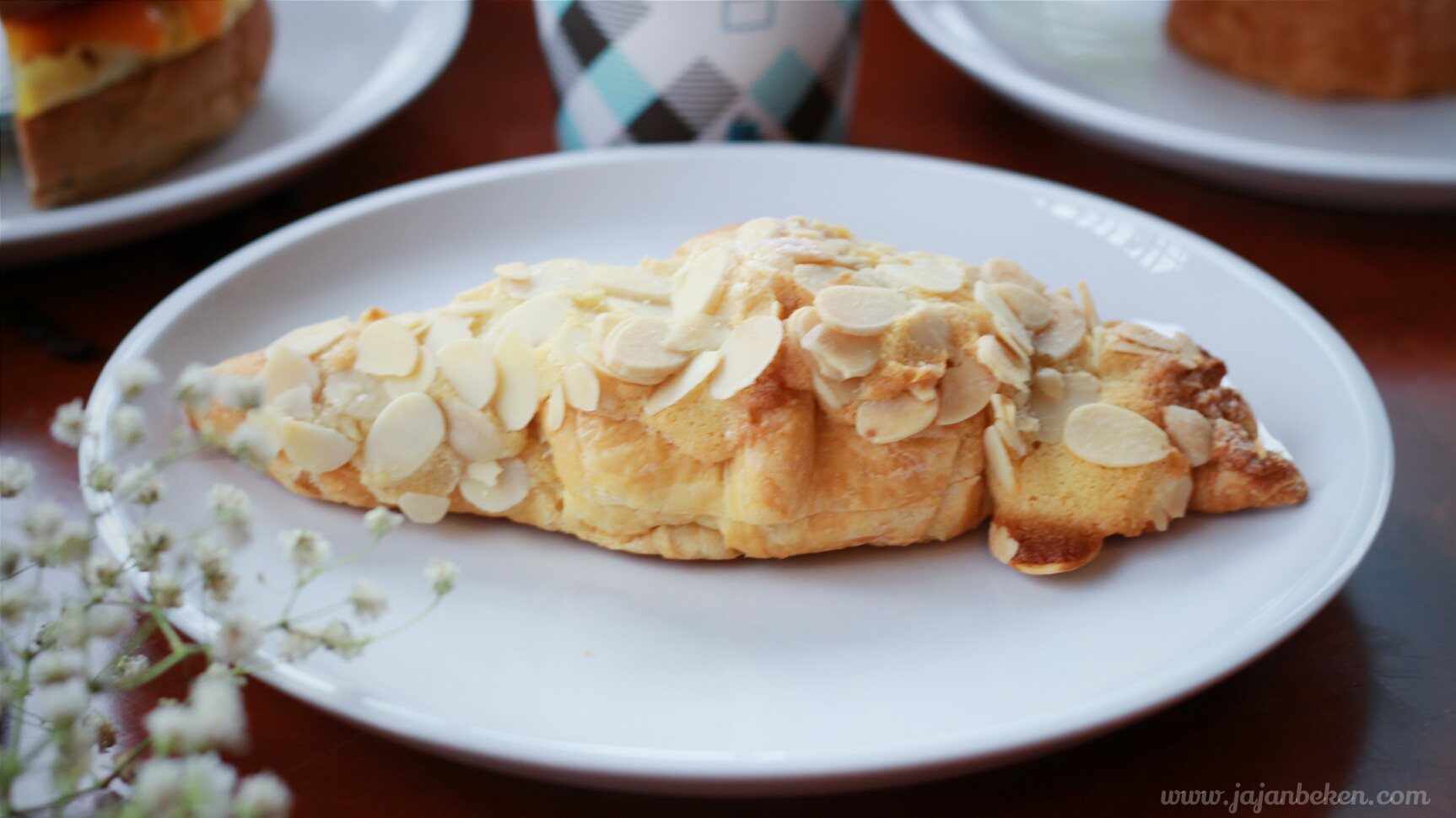 Milk Chocolate Hazelnut Truffle Mocha (IDR 53k)
The best iced blended coffee in  Caribou Coffee, the smooth texture and coffee mocha flavor mix well with the nutty accent. I feel like drinks a desserts, because it's so mouthfeel with proper sweetness.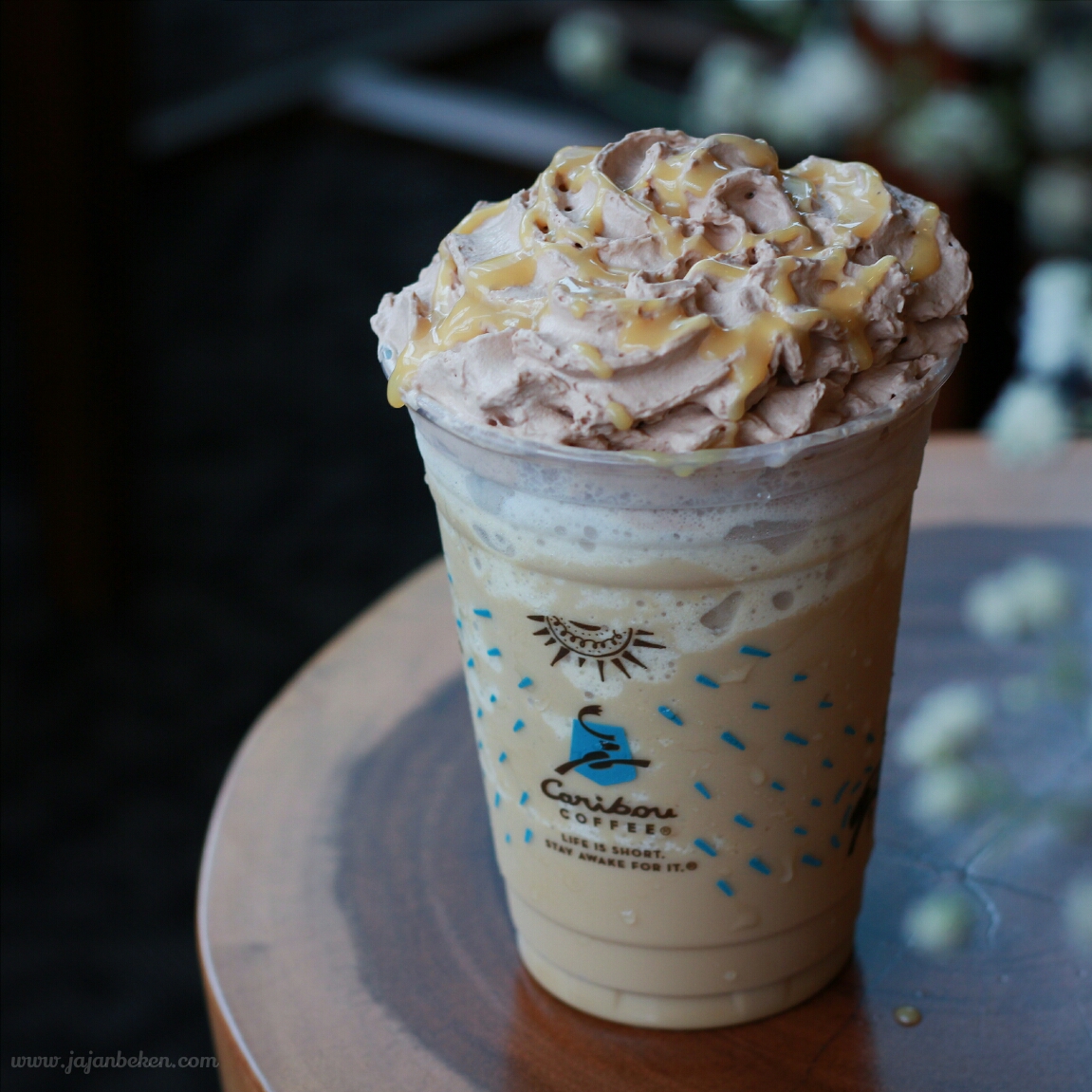 Manggo Orange Key Lime (IDR 45K)
One of Fruity Yogurt in Caribou Coffee and this is my favorite. I love the citrus-mango sensation, the sourness and a little bit of peely accent make it fresh and delicate. My friends did not make it a favorite one but i love it so much!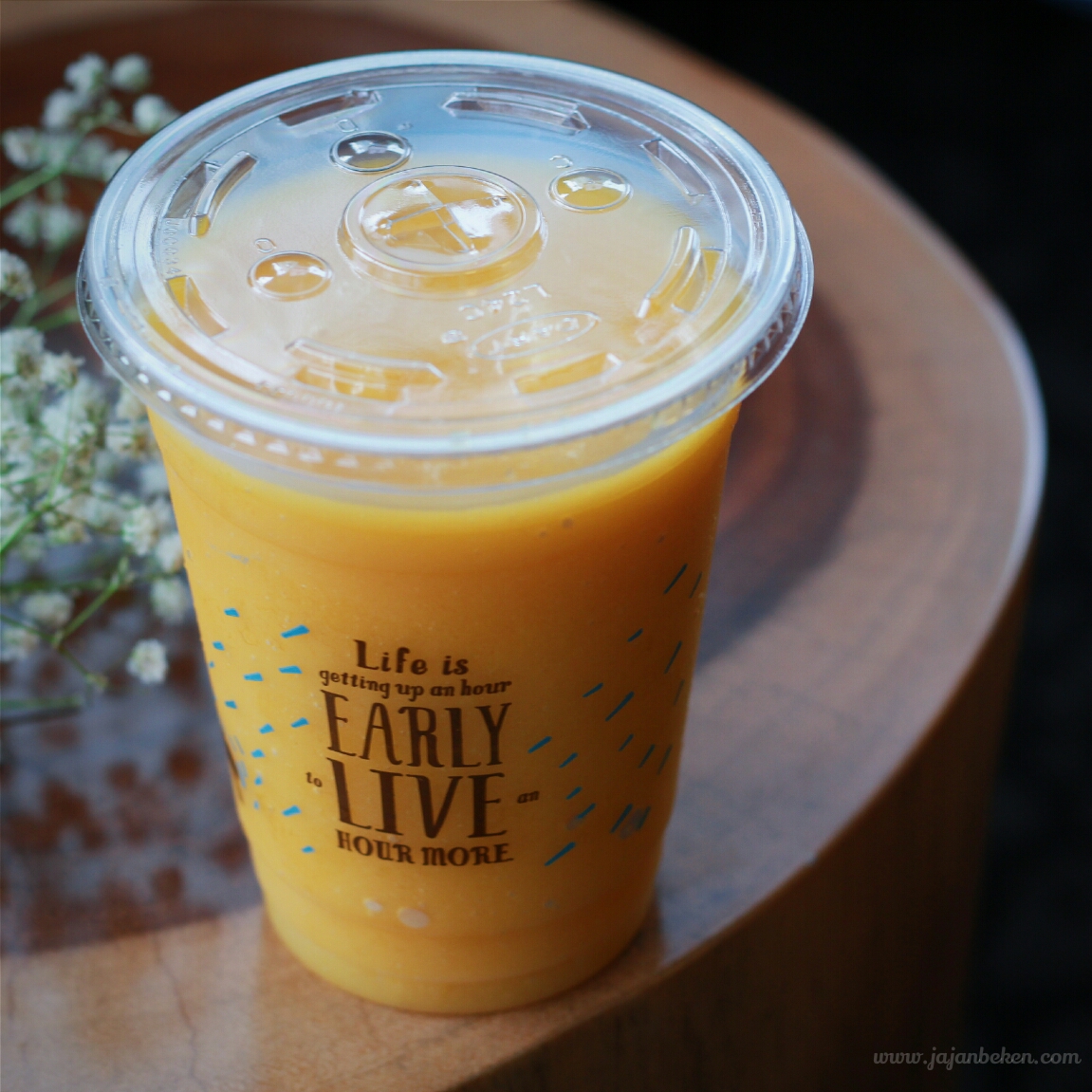 White Peach Berry (IDR 45K)
Another kind of Fruity Yogurt in Caribou Coffee. Don't you think the white peach is a white in the real meaning 🙂 but in reality the color is reddish purple. This one is become my friends favorite drinks, an opposite from me LOL.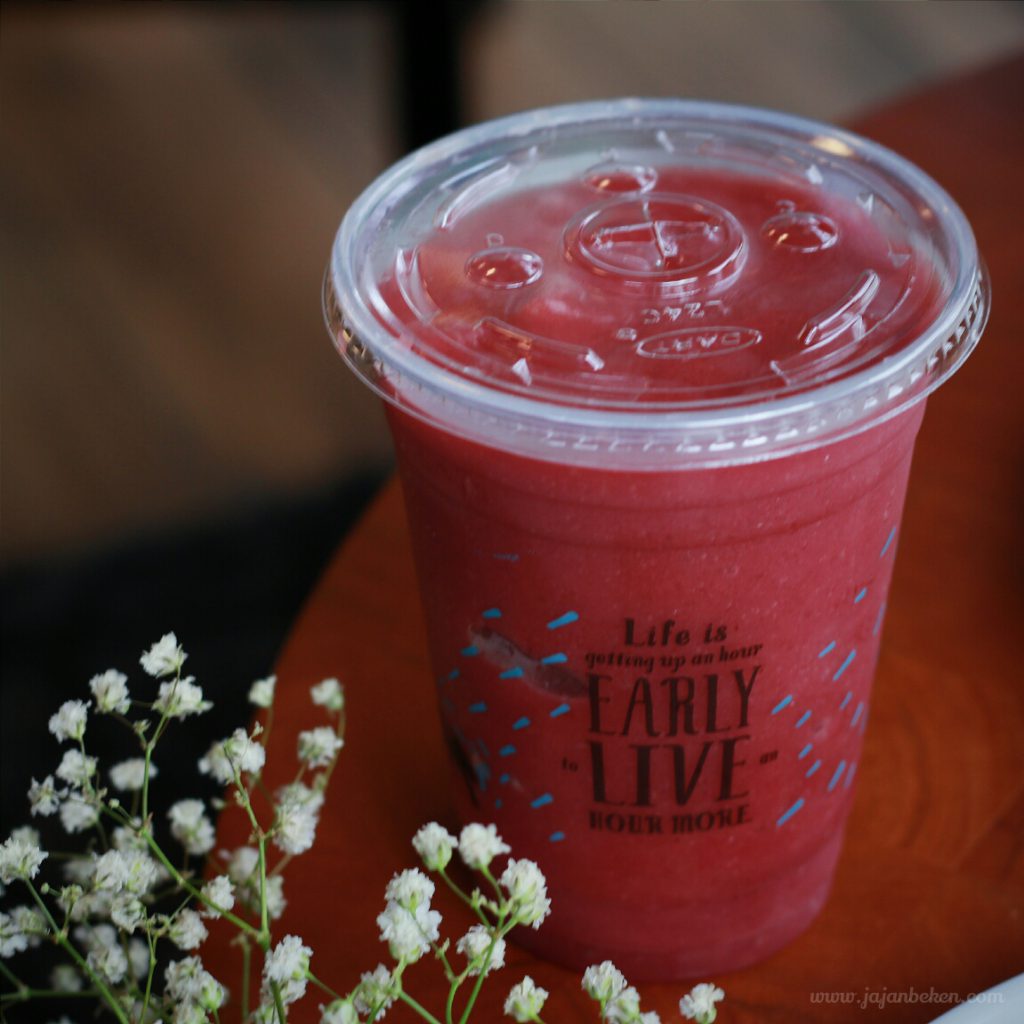 Well that's all my story at Caribou Coffee with my friends. I recommend this place for you who need a relax ambiance with a little bit formal. You can sit down and enjoy the breeze or just doing some homework in your PC 🙂 all you do here must be comfortable and pleasurable.
At least i apologized if there is an errors in my writing and don't forget to follow, subscribe JajanBeken.com into your culinary list. We will share another up-to-date culinary journey. See you guys!
RATING
Ambience : Good
Taste : Good
Service : Good
Price :  Average
FACILITIES
Wifi : Yes
Plug : Yes
Dine in : Yes
Outdoor : Yes
Toilet : yes
CONTACT
Address : Generali Tower, Grand Rubina Business Park, Kawasan Rasuna Epicentrum, Jl.HR Rasuna Said, Kuningan., Jakarta Selatan, RT.1/RW.5, Karet Kuningan, Jakarta,
Daerah Khusus Ibukota Jakarta 12940

INFORMATION
Open hour : 6.30AM – 23PM
Price : Average 200K 
for two people (approx.)
MAP