Daily routine or busyness for a full week will definitely be boring. Being a busy person can be very pleasant, and vice versa. For those of you who are now working and really enjoy your work, there are times when the never ending busyness become decreasing to your productivity.
Maybe for some people, vacation is mandatory and very easy to do, but it's different with some people who are always preoccupied with work that piles up even rarely deadlines are pursued. Sometimes due to being too busy working, many take it easy to go on vacation.
Vacation is a very mandatory thing for everyone. Besides that, there are lots of positive things that you can get from a vacation, not just inner pleasure but closer to those people who love us. You don't need a long vacation, you just have to go to Sentul a place in the edge of Jakarta and you will find something call happiness. Where is it? Is Aston Sentul Lake Resort.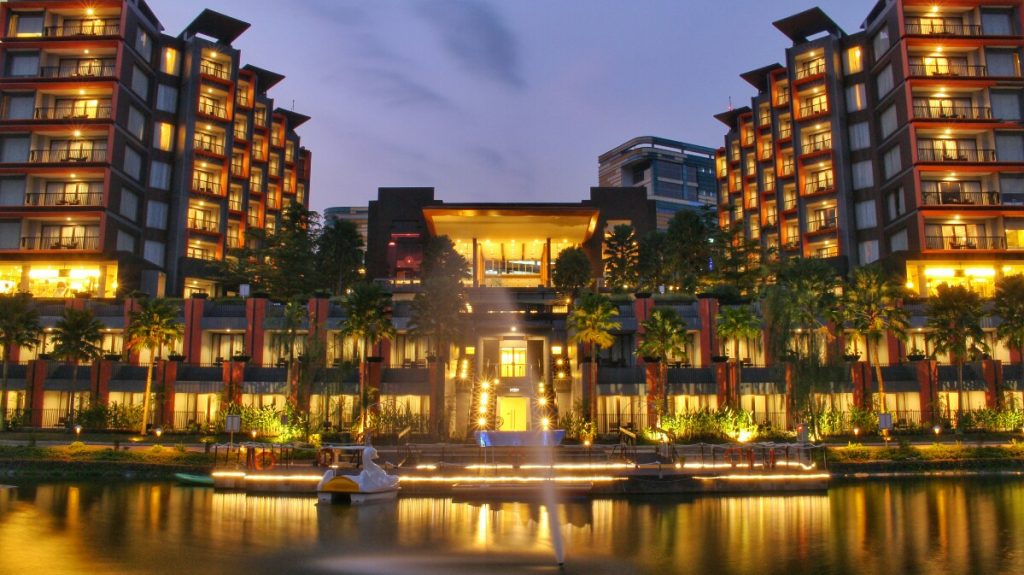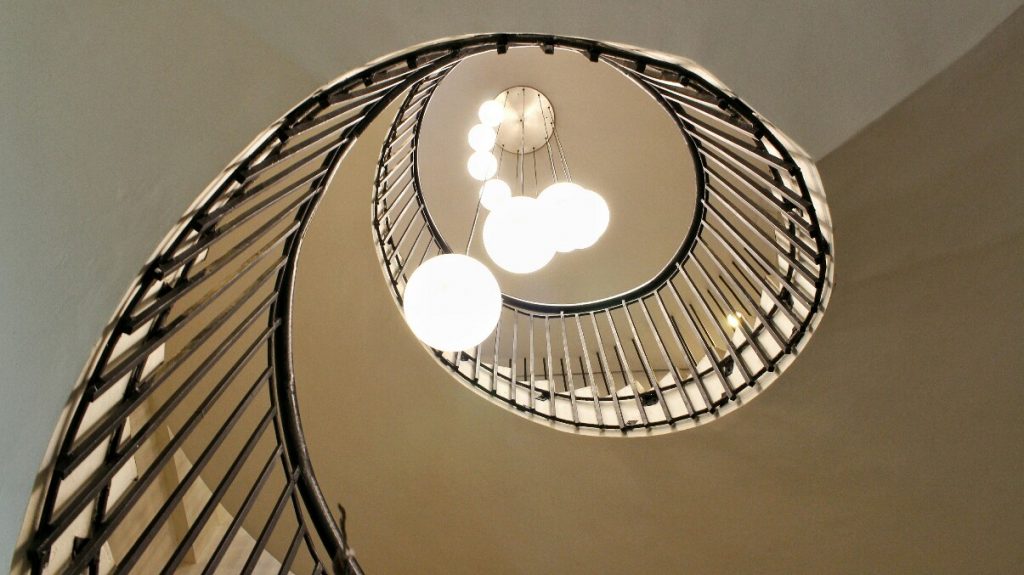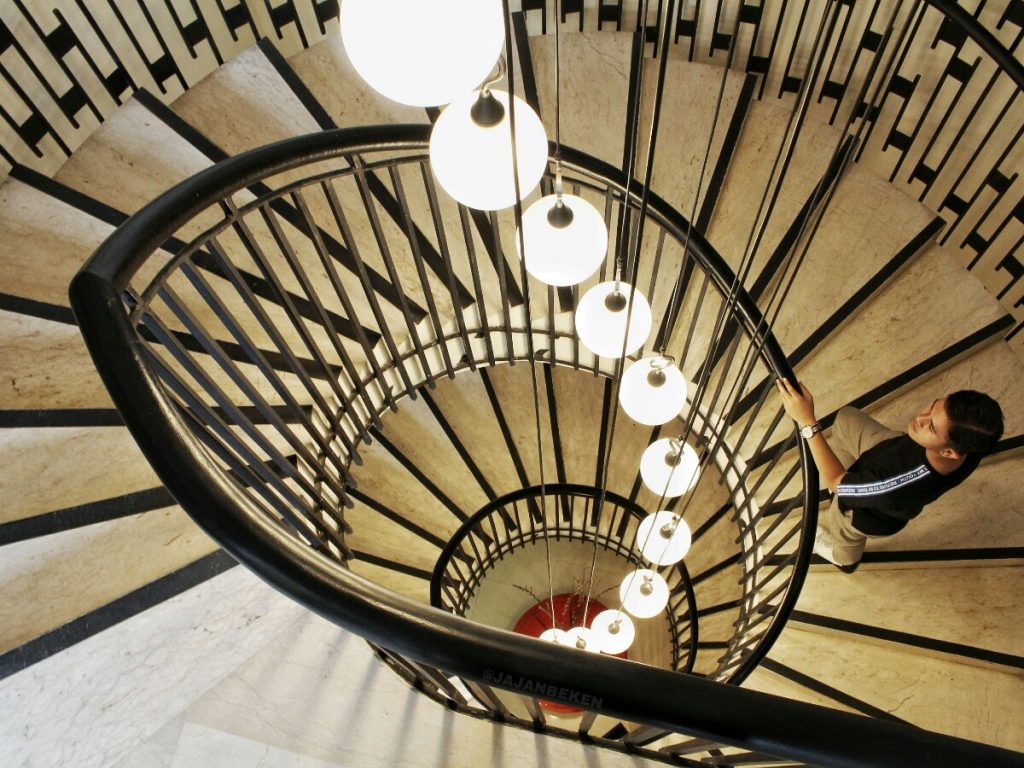 Actually, if you get bored with tourist destinations in Jakarta and want to try new places to travel, Aston Sentul Lake Resort can be one of the recommended place. Not too far from Jakarta, Aston Sentul Hotel now offers many interesting tourist attractions for you to enjoy. Here are some Sentul tourist attractions that you can visit together on weekends along with your family.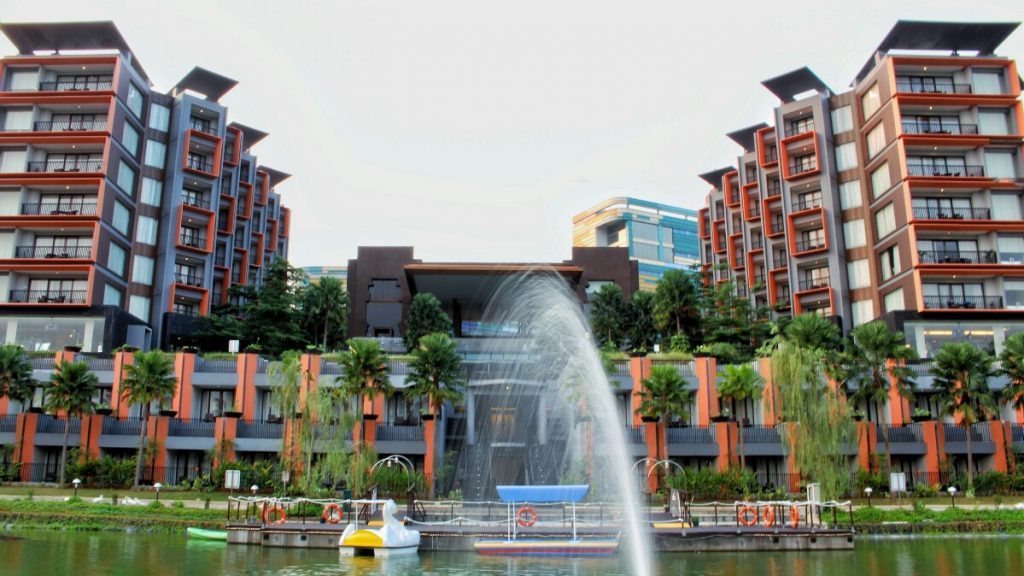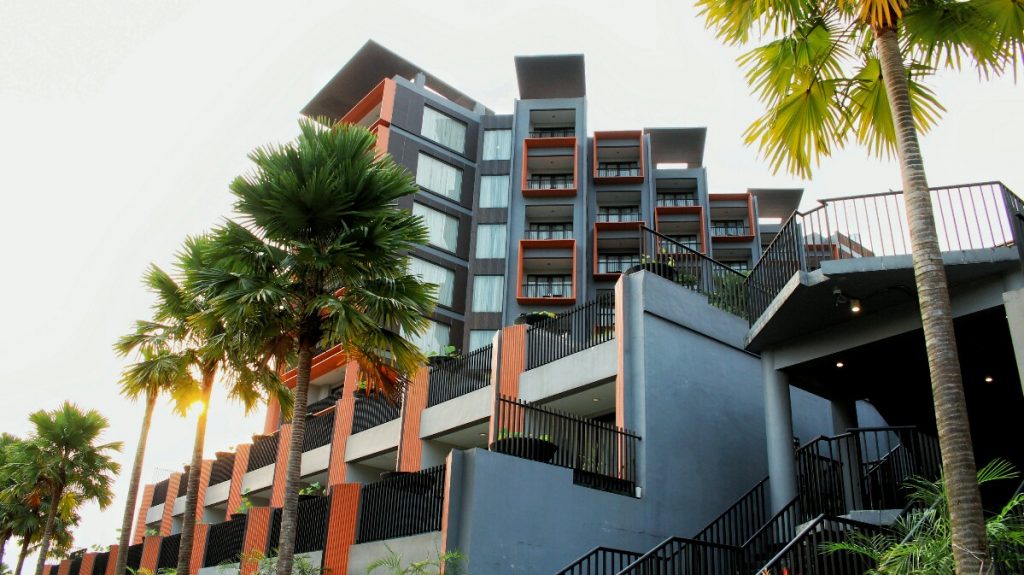 So now in my story, I will tell you all the facilities of Aston Sentul Hotel and share my experiences while here. Just scroll down guys!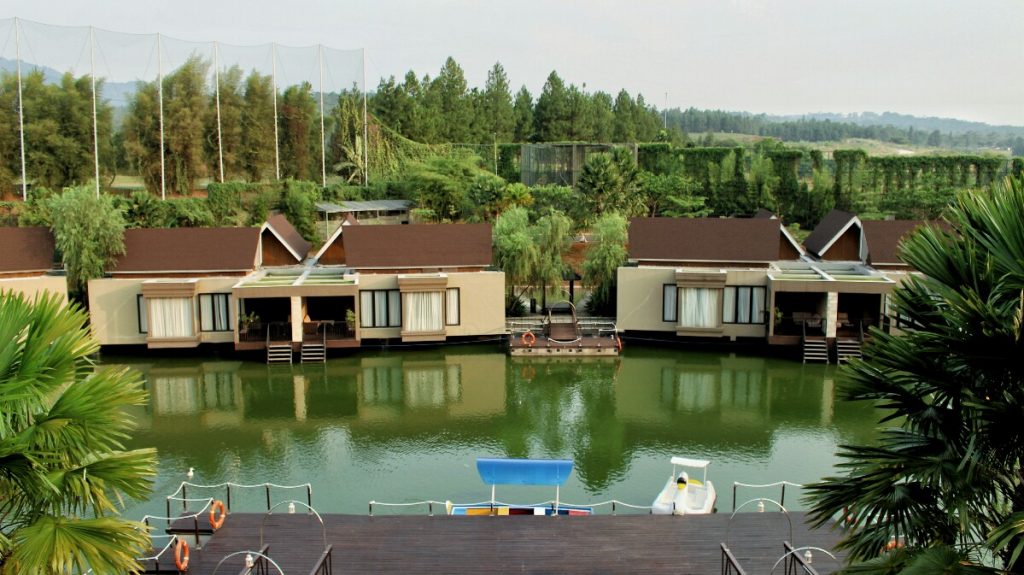 Suite Room
Suite room is one of the best room types in this hotel. Located on the first floor to 10th floor, each room has an area of 80 square meters with a private terrace to relax while enjoying a cup of tea or coffee with friends or your family. Blowing wind on the terrace will complement the beauty of the green and wide view.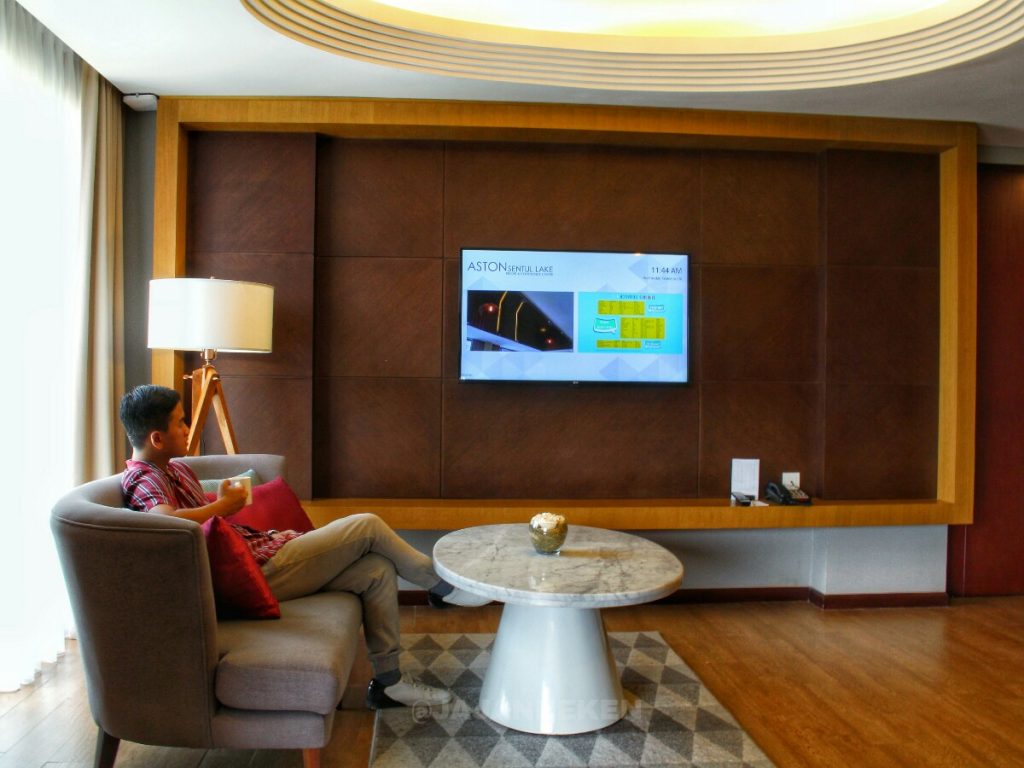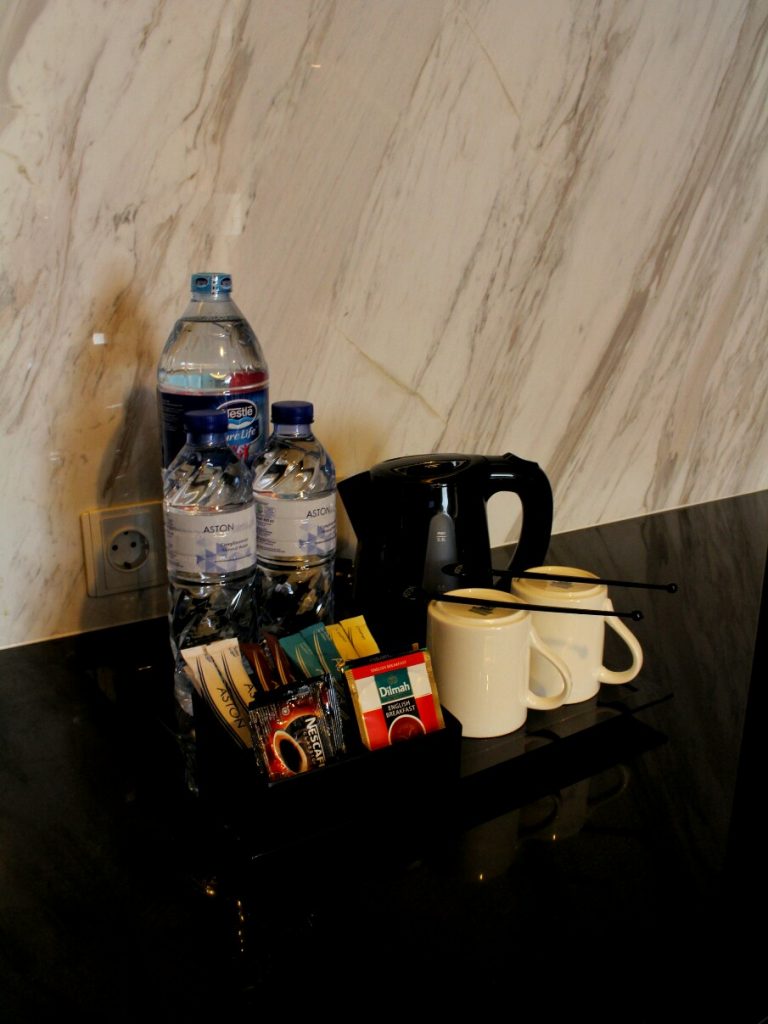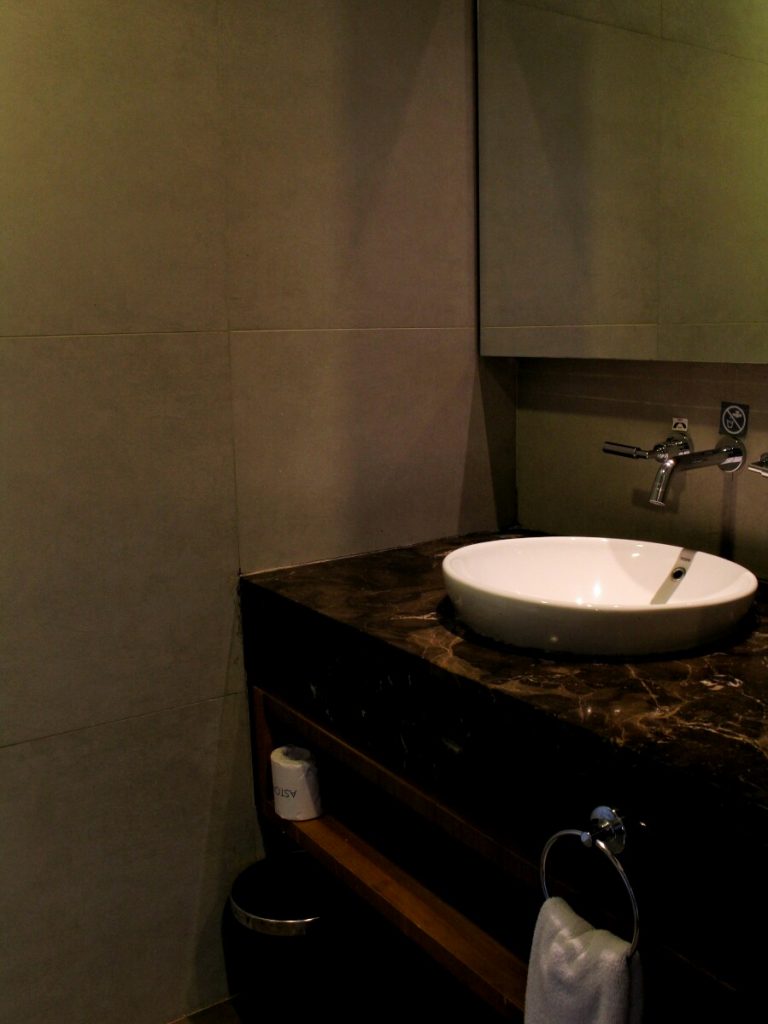 This room type has a separate room between the bed and the living room. In the living room there is a sofa, TV and guest toilet.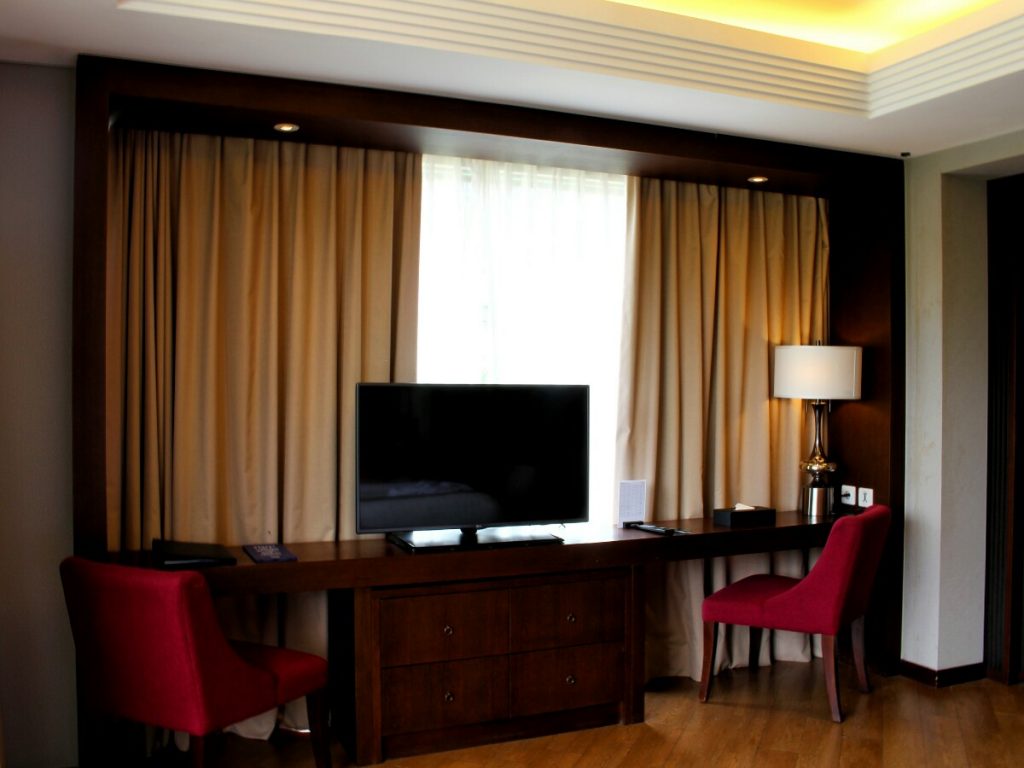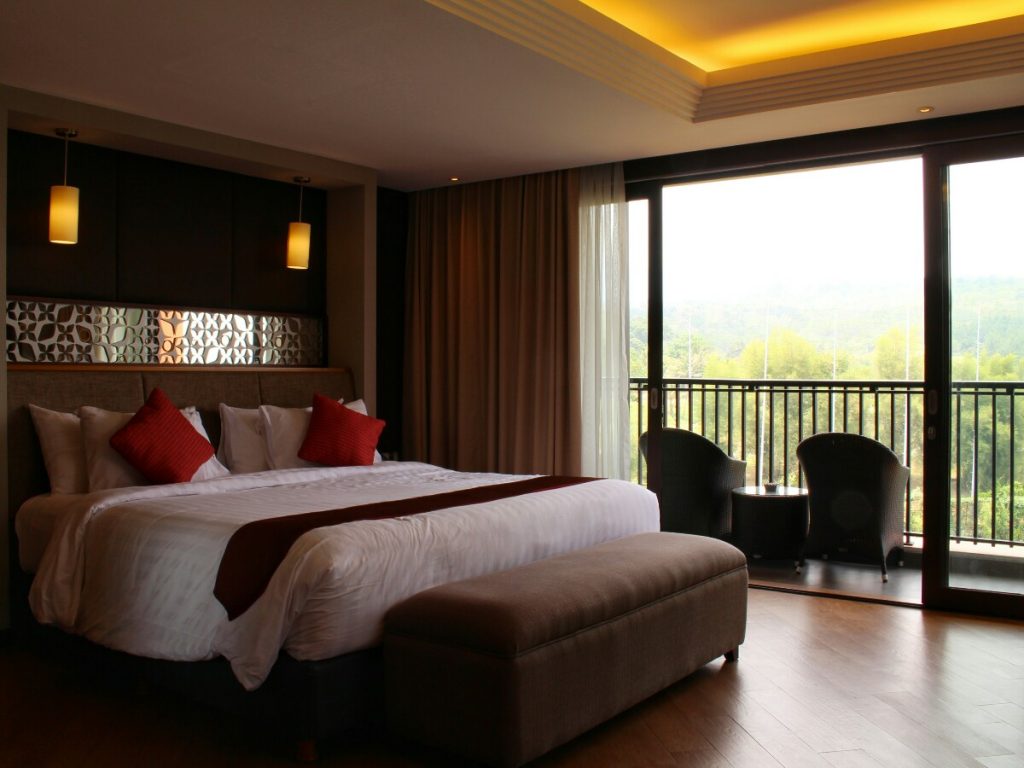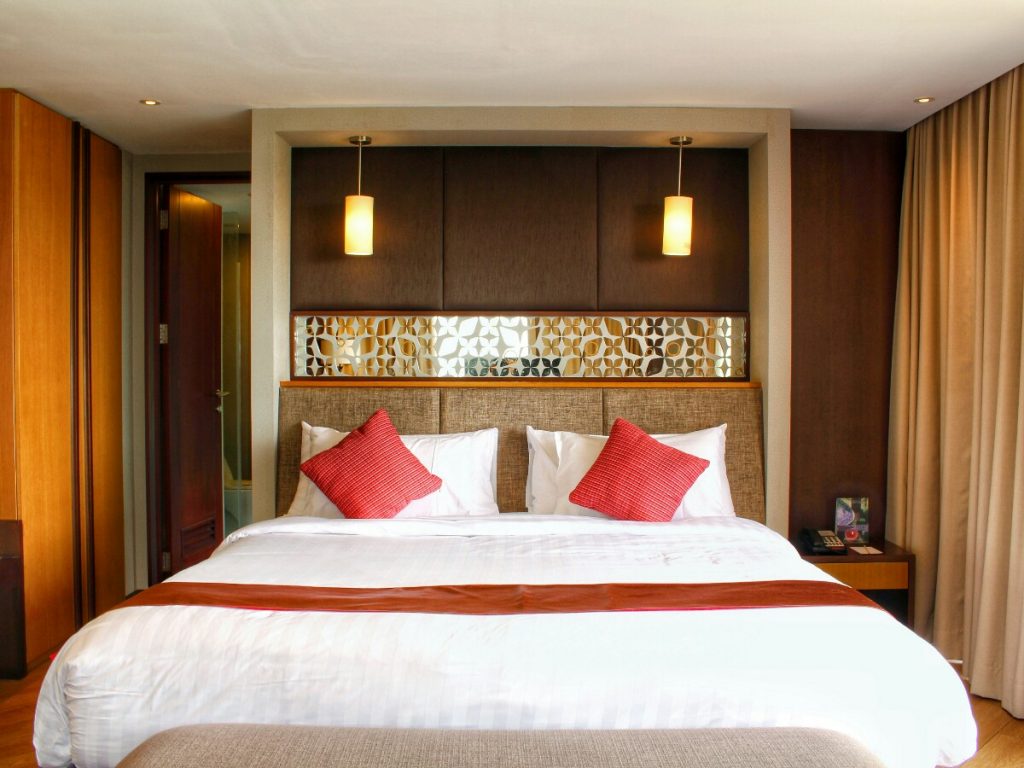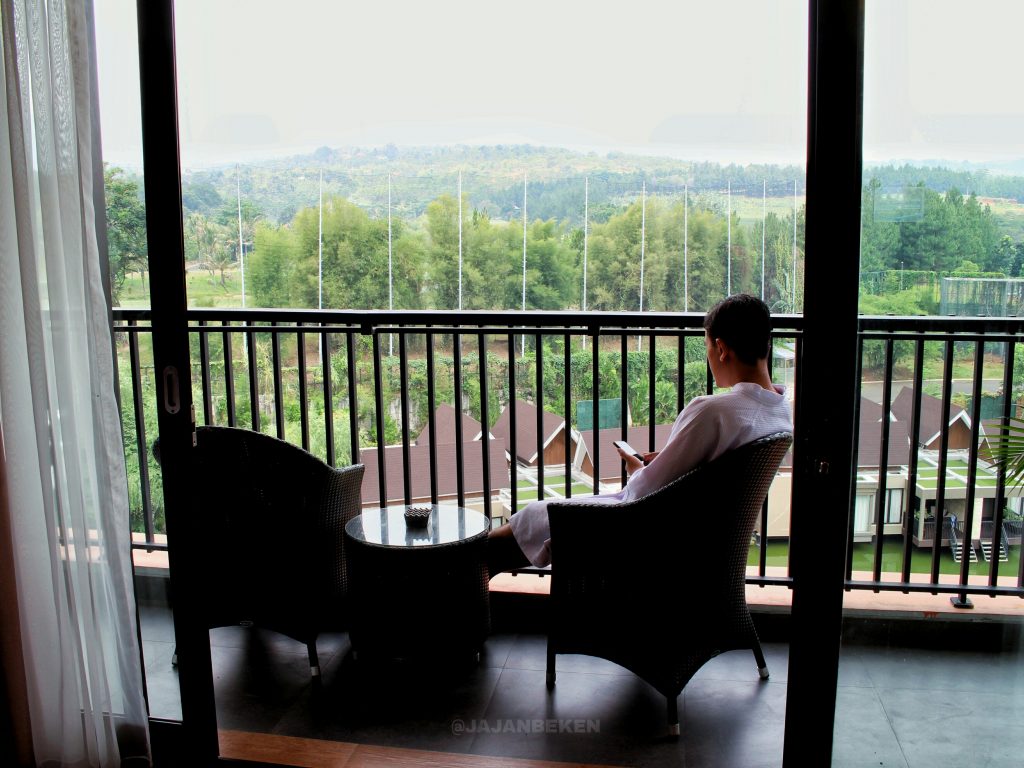 In the bedroom they also provide TV. Interestingly, in this room you can access directly to the balcony with beautiful view and refreshing Sentul air. Here I feel drinking coffee and tea with a very perfect atmosphere.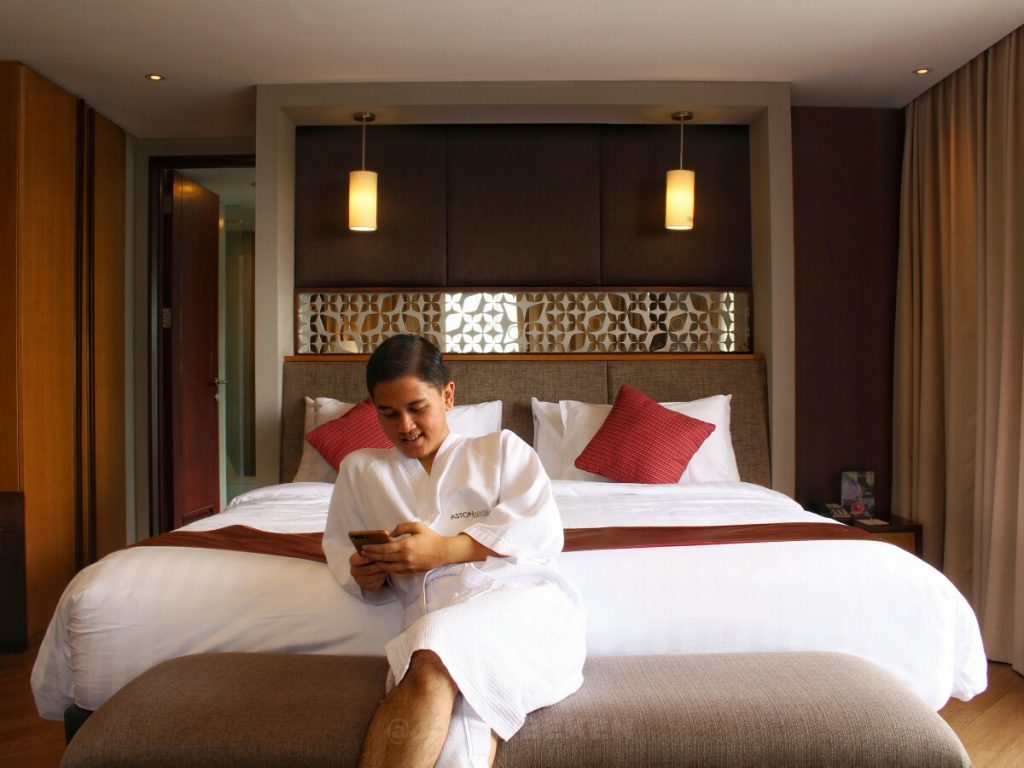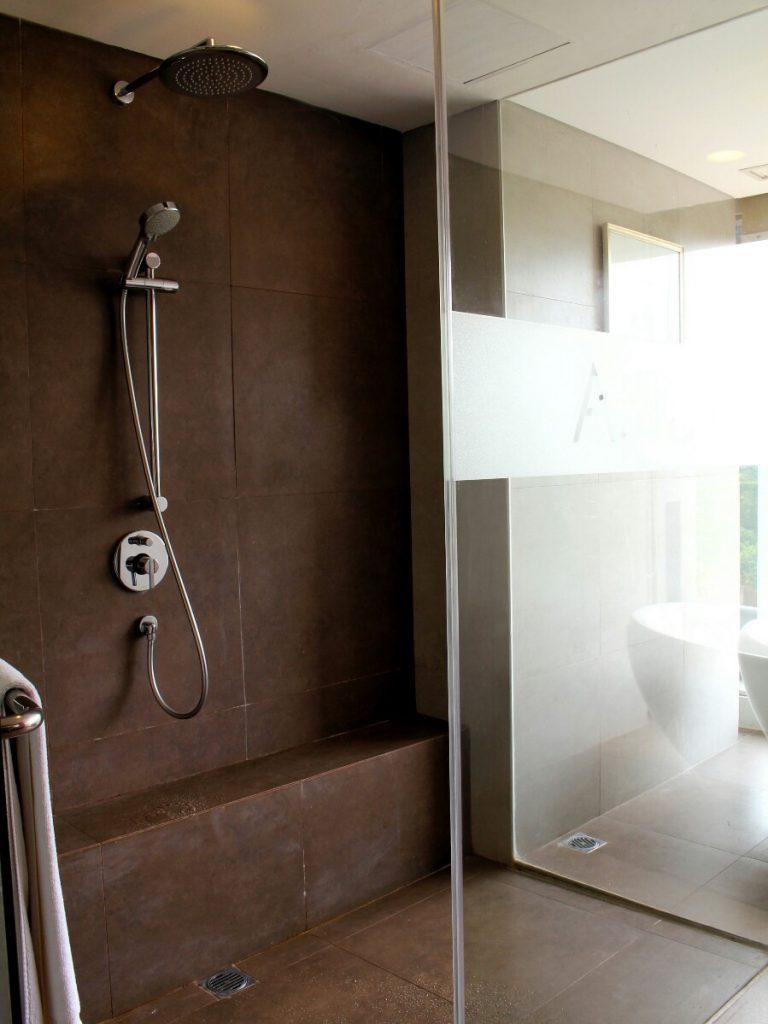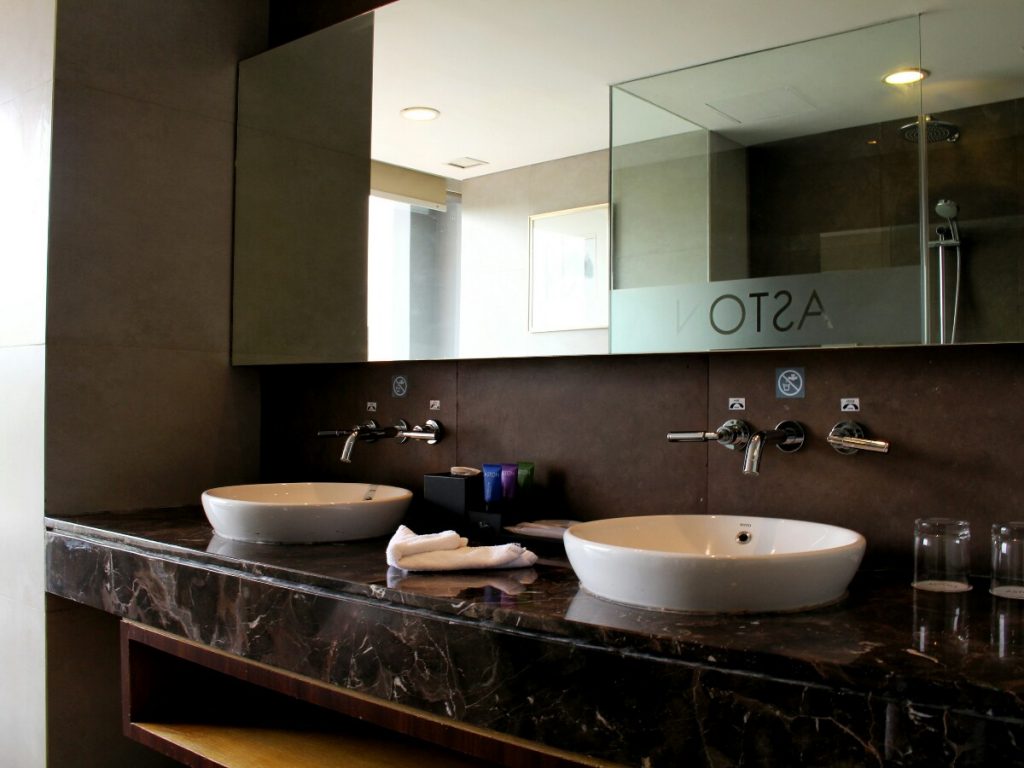 I love the bathroom because the bathtub was placed near to the window. Which is you will feel soaking in the bathtub with a very beautiful view of nature.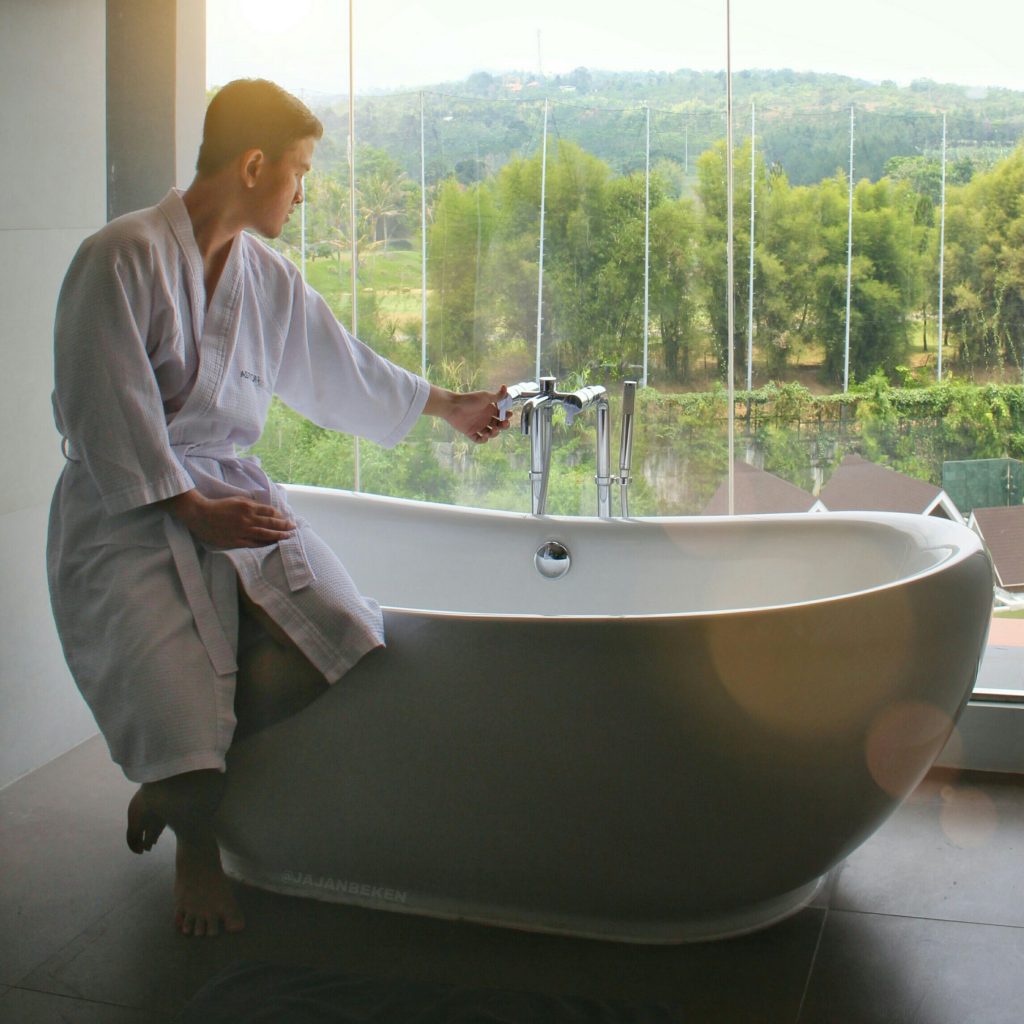 Deluxe Pool Access
There is a little info on other room types, besides the suite room they have other types of rooms such as deluxe, suites and villas. And deluxe is divided into two types, namely deluxe with breakfast and deluxe pool access. What I will tell you this time is the deluxe pool access.
They have simple rooms with one bedroom and one bathroom. But in this type of room has privileges can go directly to the swimming pool through the terrace. Something that is very advantageous for those of you who like swimming.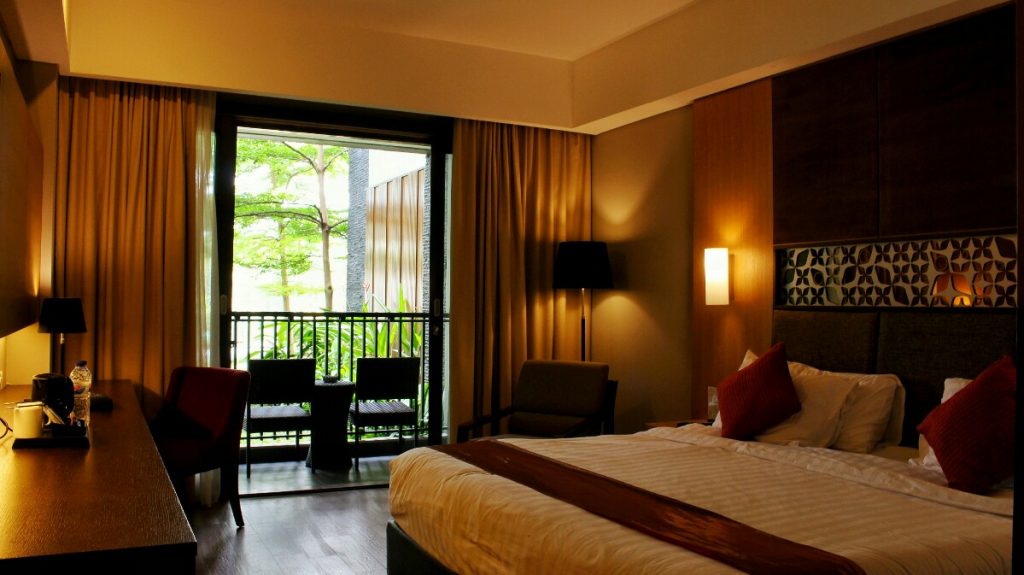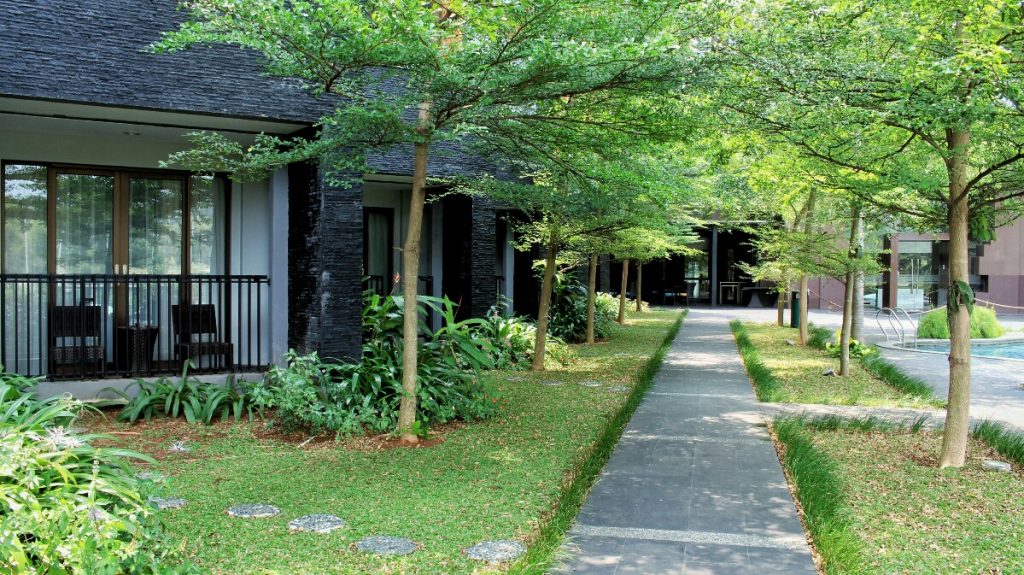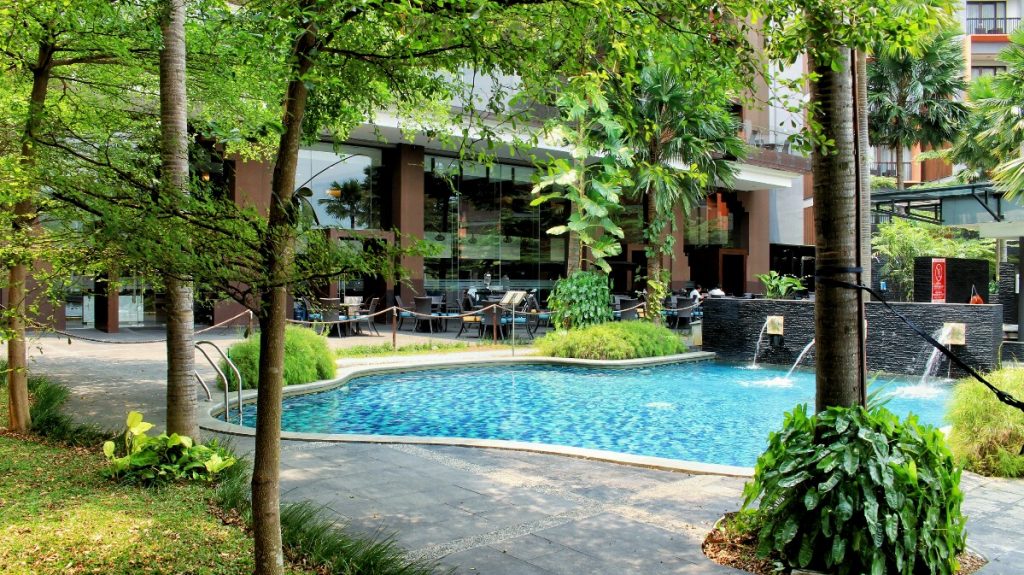 Aston Sentul Facilities
Swimming Pool
Enjoy the best beauty of hidden nature in Sentul. Swim towards the waterfront and find the tranquility and beauty of the green expanse of scenery through a blue swimming pool. They separate between children's pools and provide too floating games. For this swimming pool is located on the 3rd floor and operates at 06.00 – 20.00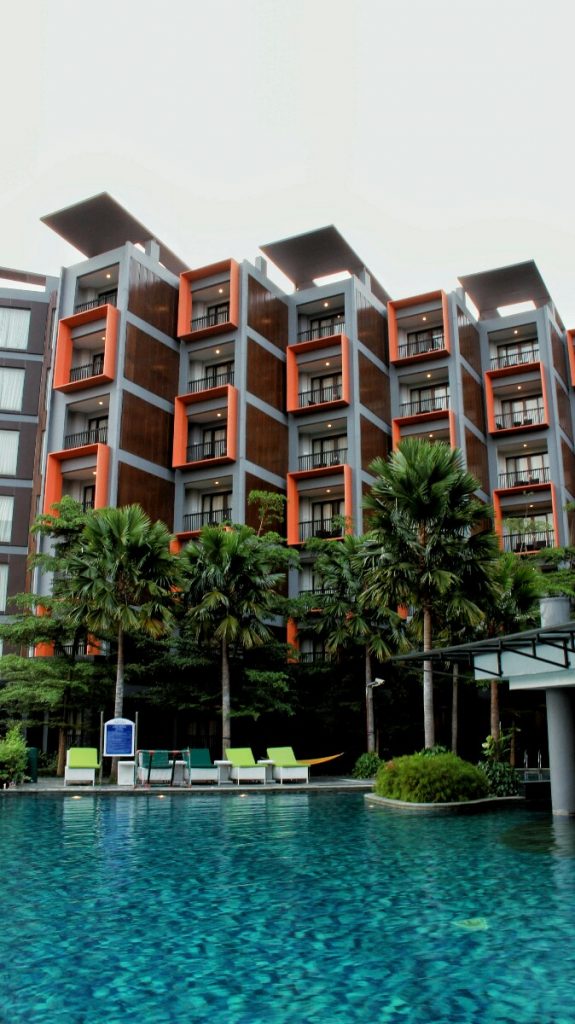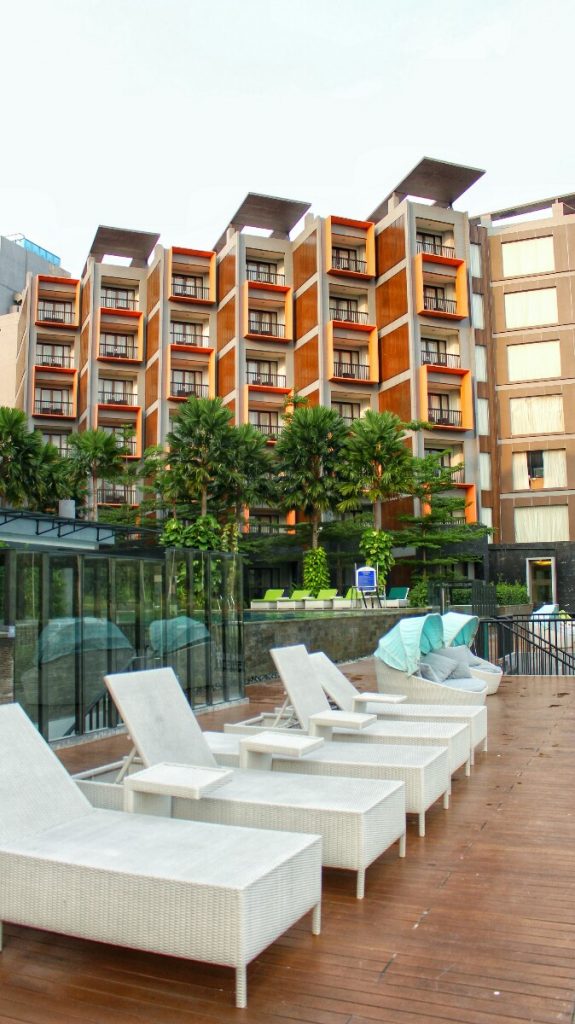 Sport Game
I have said before that this hotel is perfect for you to vacation with family. They provide an exciting sports arena like billiards, table tennis or soccer balls. But to play billiards you will be charged an additional fee of 30K for one game.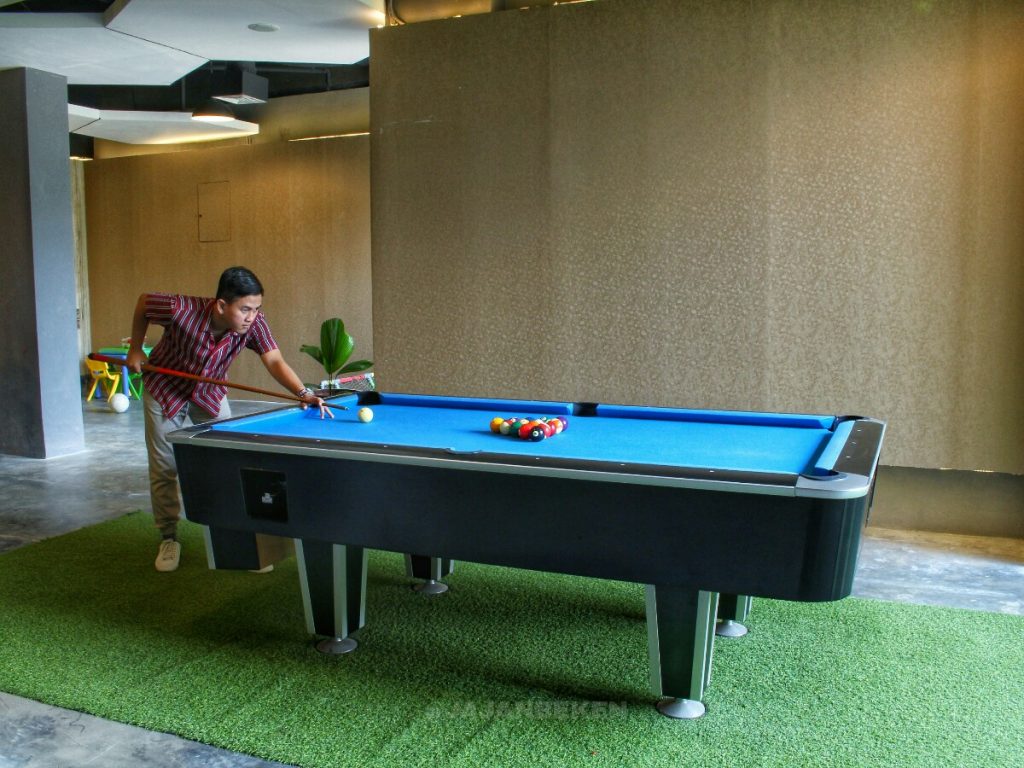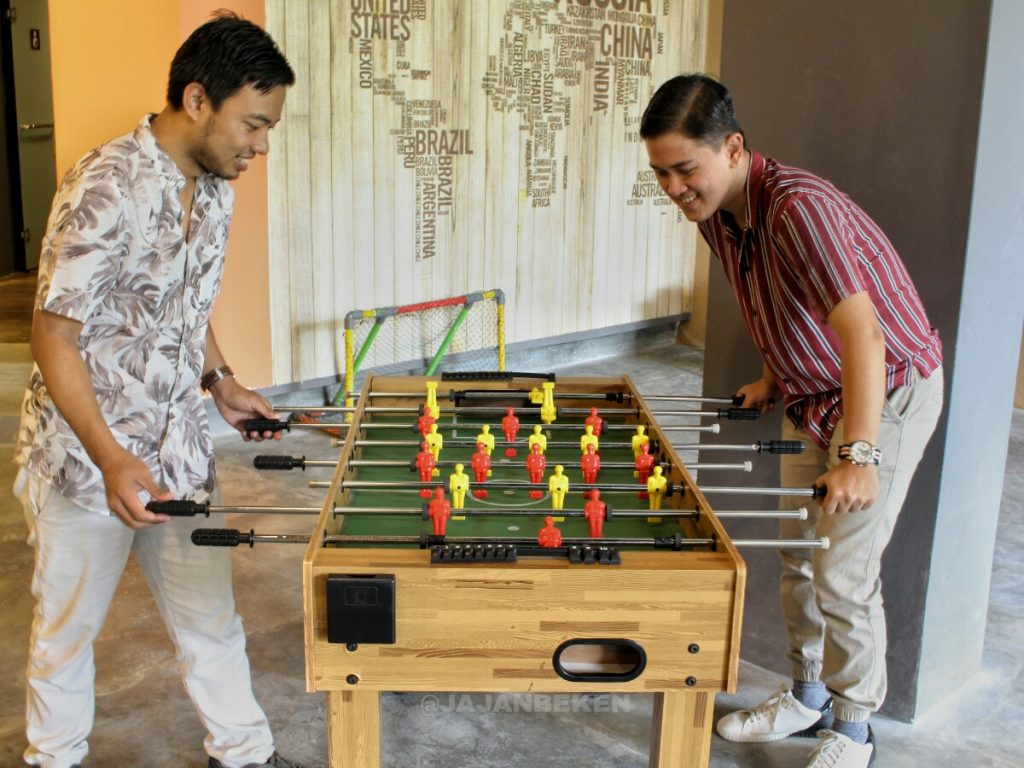 Kids Playroom
Right next to the game area they also provide separate rooms for children. Your kids can play while learning because there are many education tools here. No need to worry about safety because there are staff who stand by in this room. But not denying that parental supervision is still more important.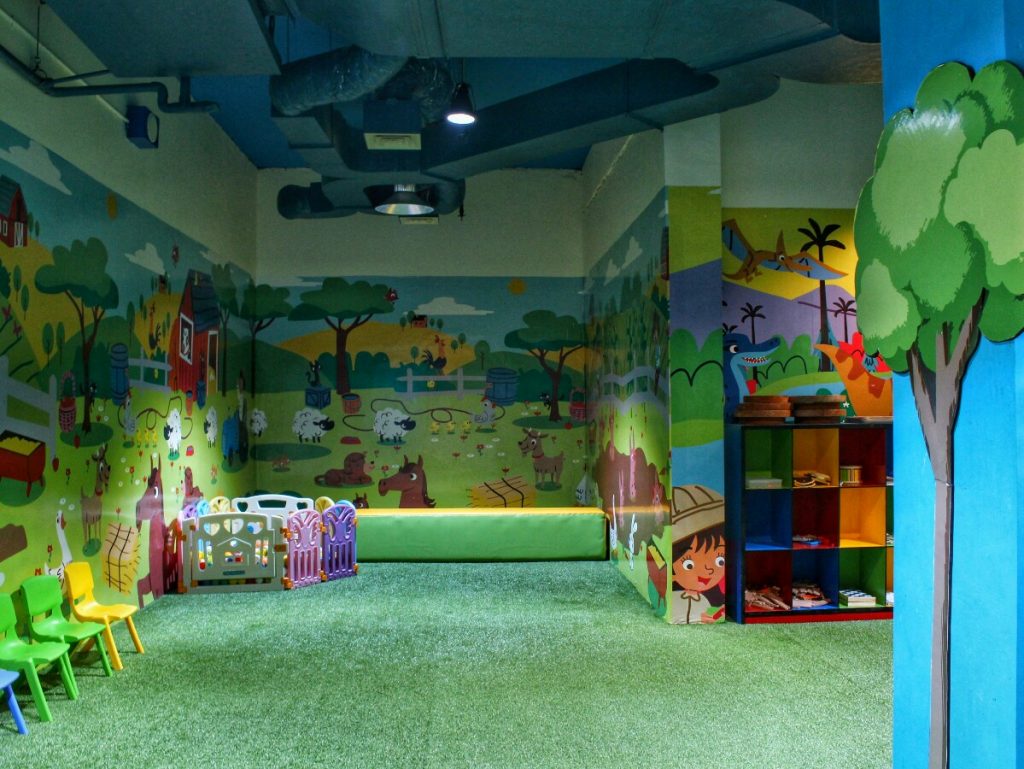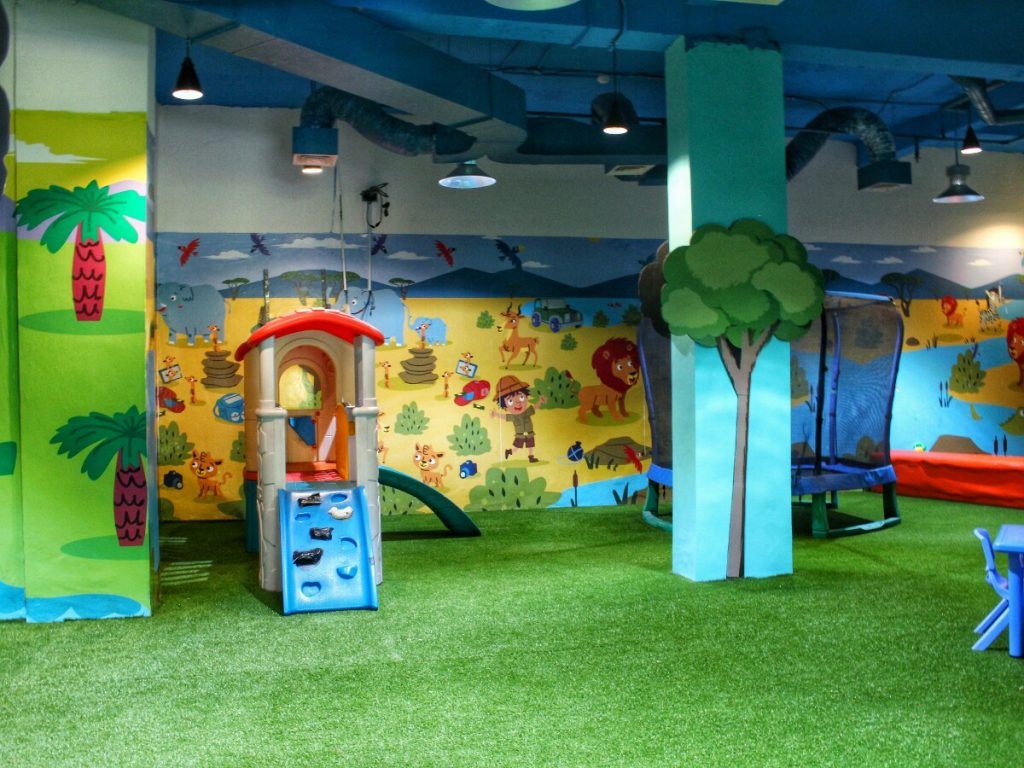 Duck Feeding
This is the most enjoyable activity for me while here. In the pond area they have many ducks and hotel guests are welcome to interact with them. While feeding the duck, I was accompanied by staff and given special food for ducks.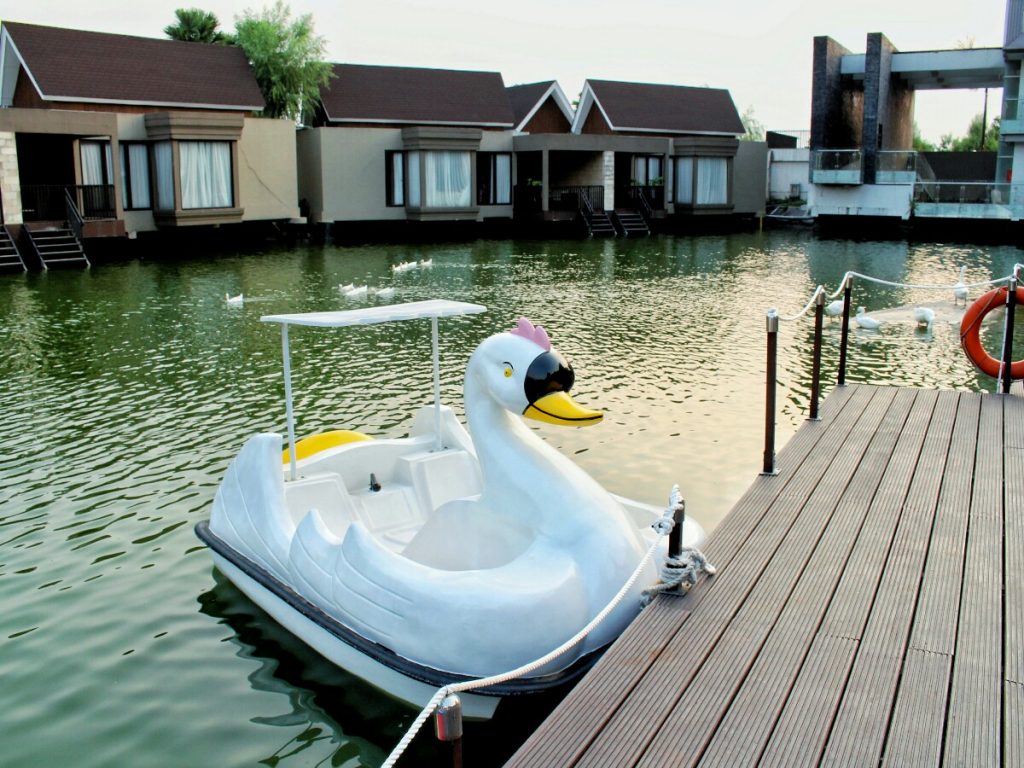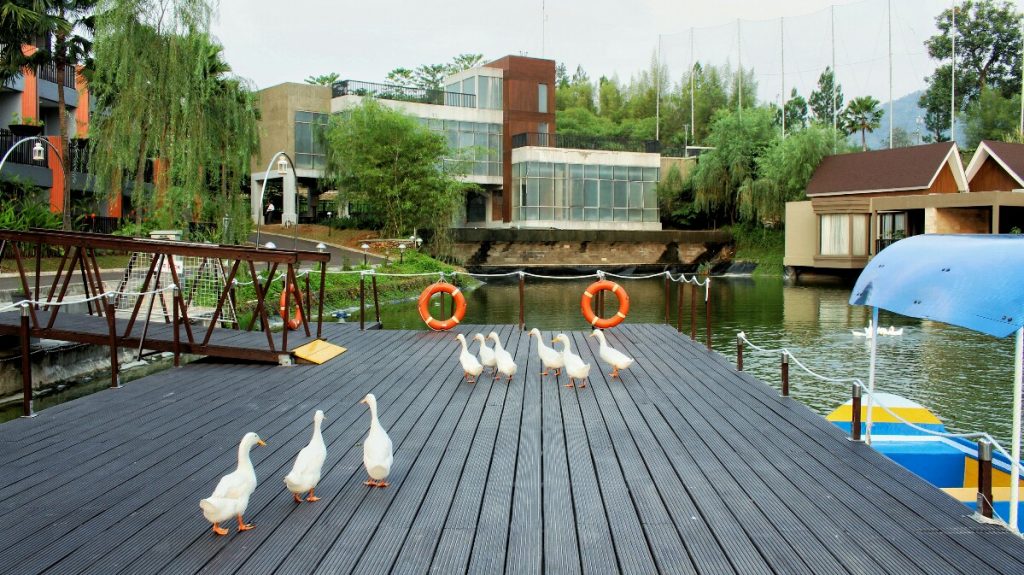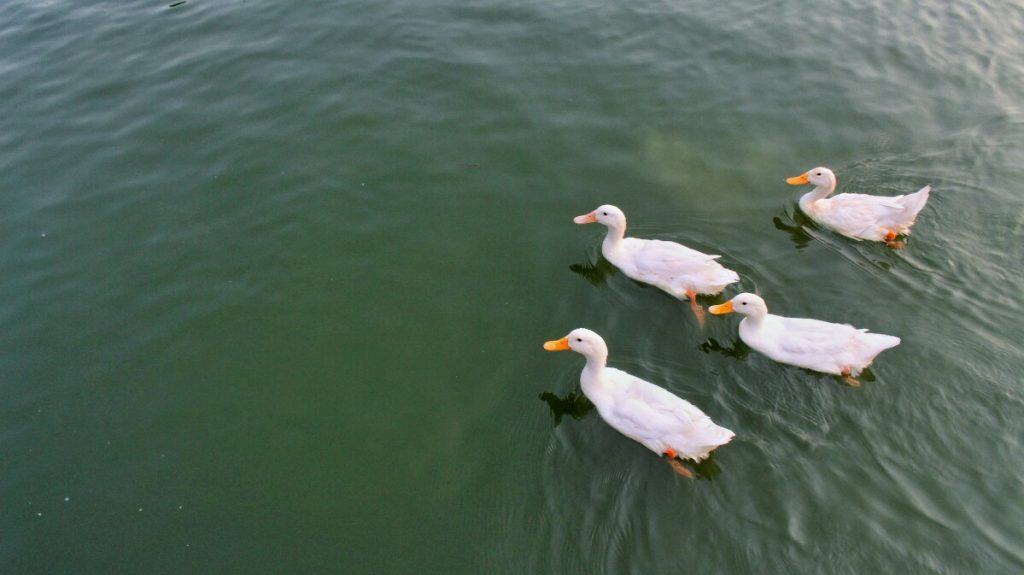 Simple but very exciting, because we can also feed it using a duck boat on the pond. And they will follow us wherever we go. So Funny isn't it?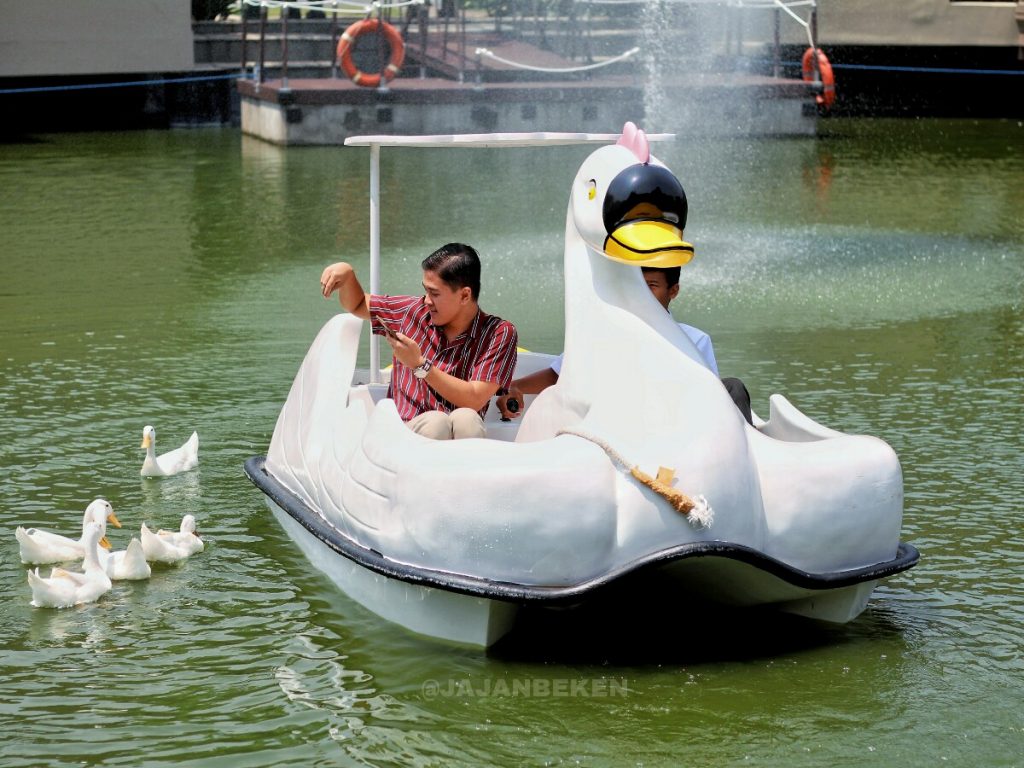 Gym Center
Yess, For those of you who never miss your day for the gym they also provide a gym center with complete equipment. Your gym time will feel more exciting because you will be treated to a beautiful golf hill view.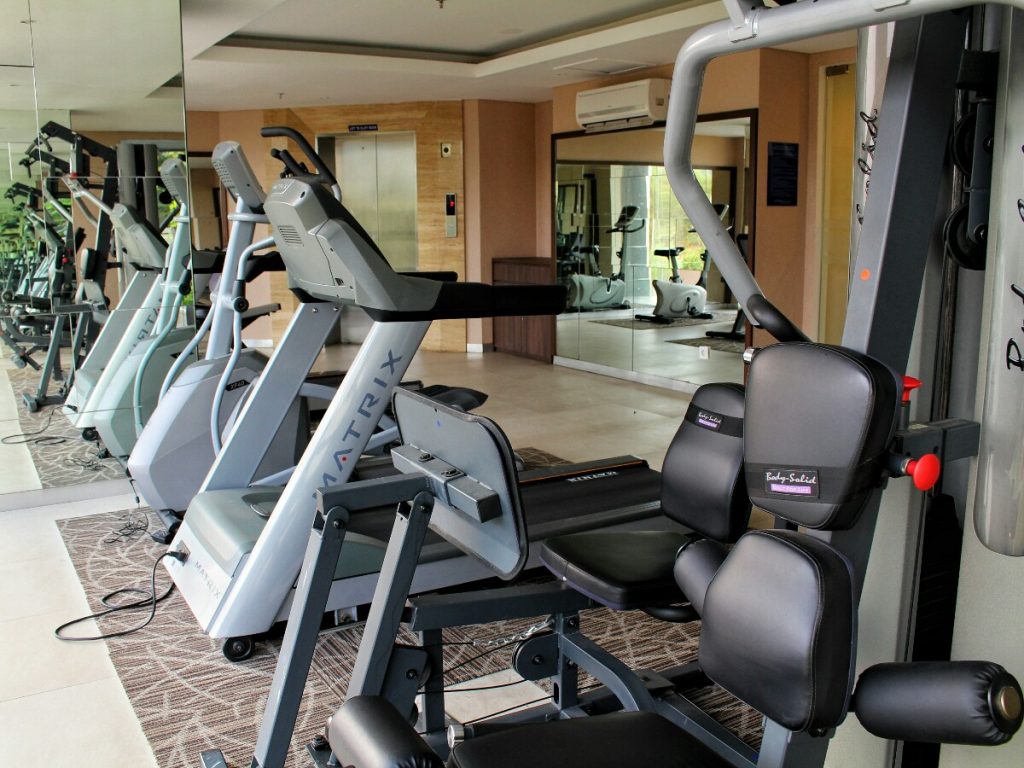 Massage and Spa
To relax your body, Aston Sentul Hotel provide Kamala Spa with Sundanese atmosphere. Kamala spa room is dominated by wood elements which is will brings you back to nature and greatly relaxes our minds. For this type of massage is very diverse with different package prices. At that time I took a sundanese spa package for 1 hour and it made me very relaxed. The therapists are very friendly and reliable in their work.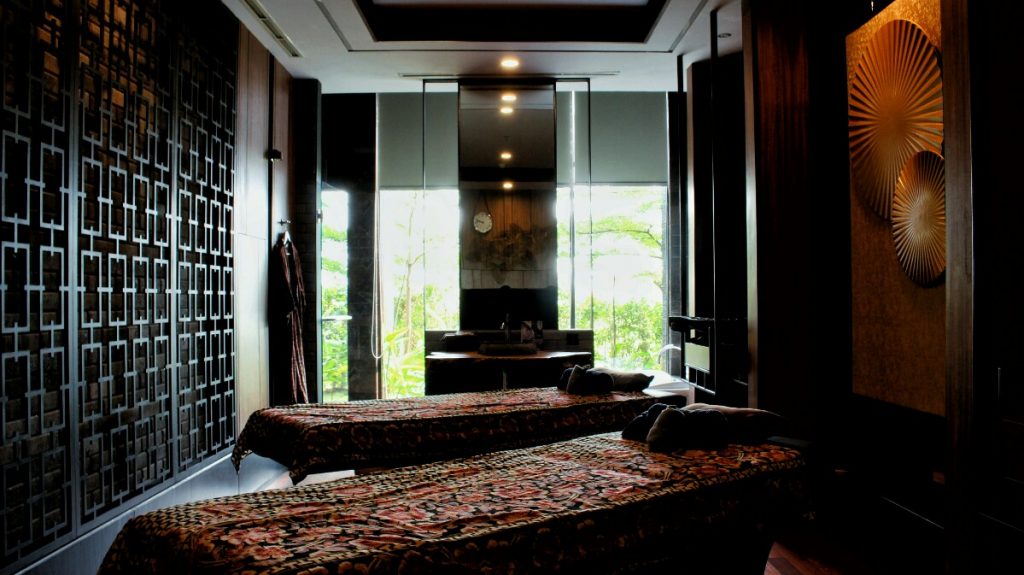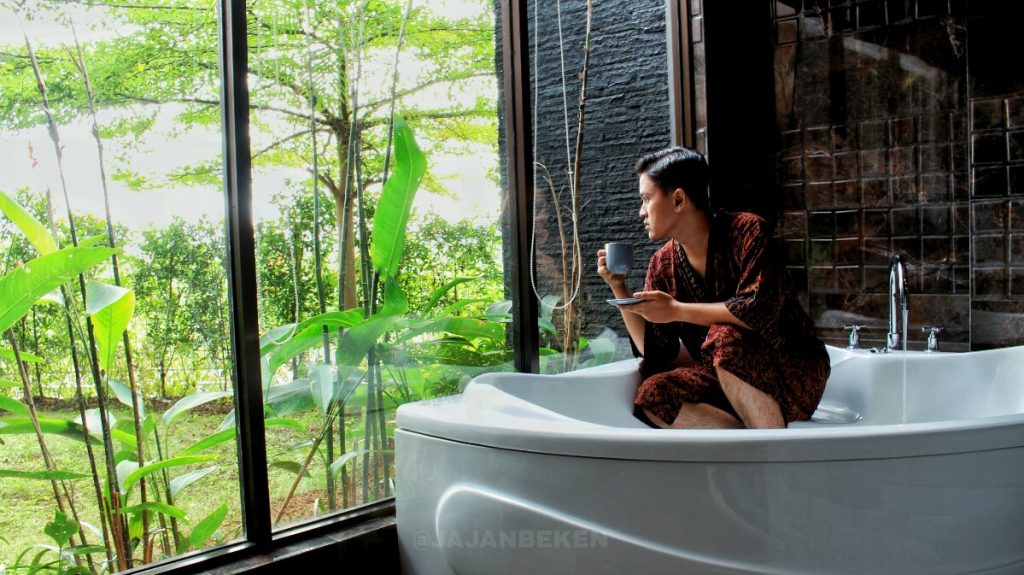 Karaoke Room
Rarely isn't it, a hotel provides karaoke? Yes, they provide karaoke facilities with a capacity of 6-7 people per room. The songs available are quite complete and good quality sound system.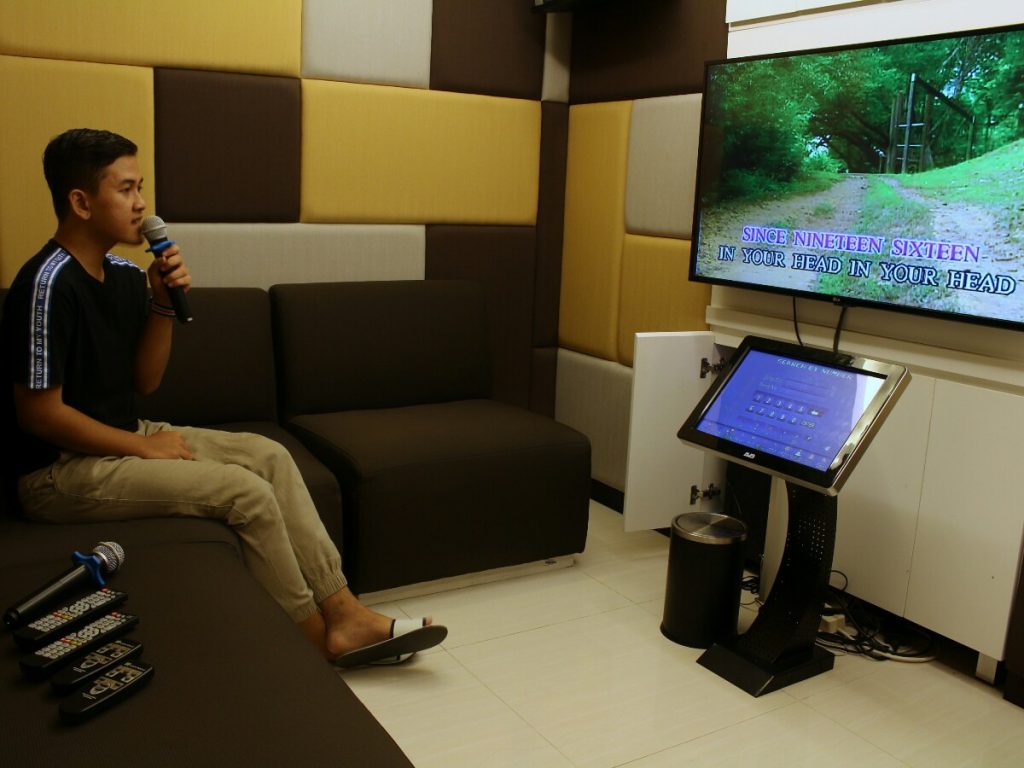 Restaurant
All-day dining restaurant located on the 3rd floor of Aston Sentul. Here you can enjoy buffet dishes with a variety of dishes that are definitely delicious. This buffet restaurant operates 3 times a day from breakfast, lunch and diner. Here you can eat by having a direct view of Mount Salak.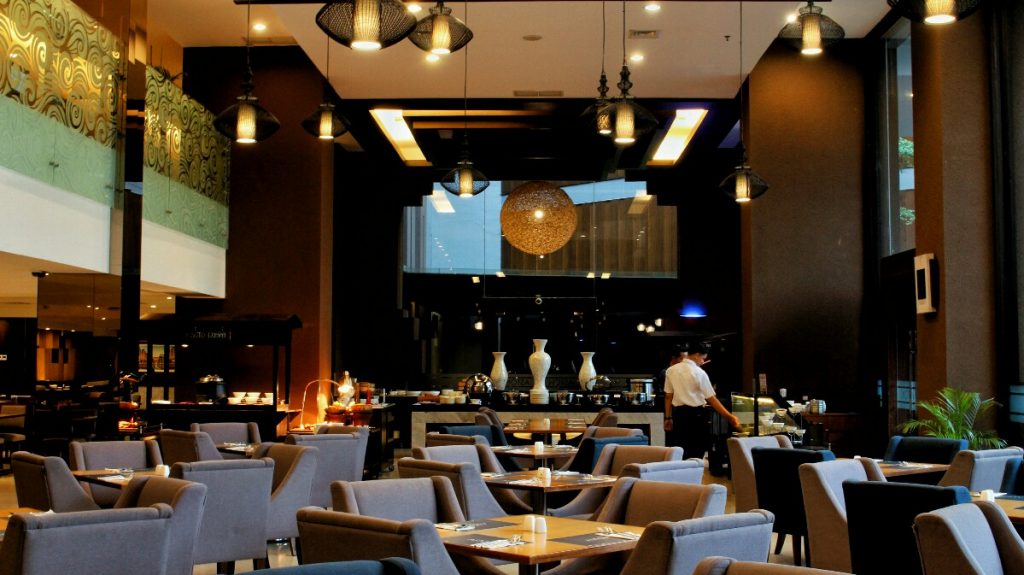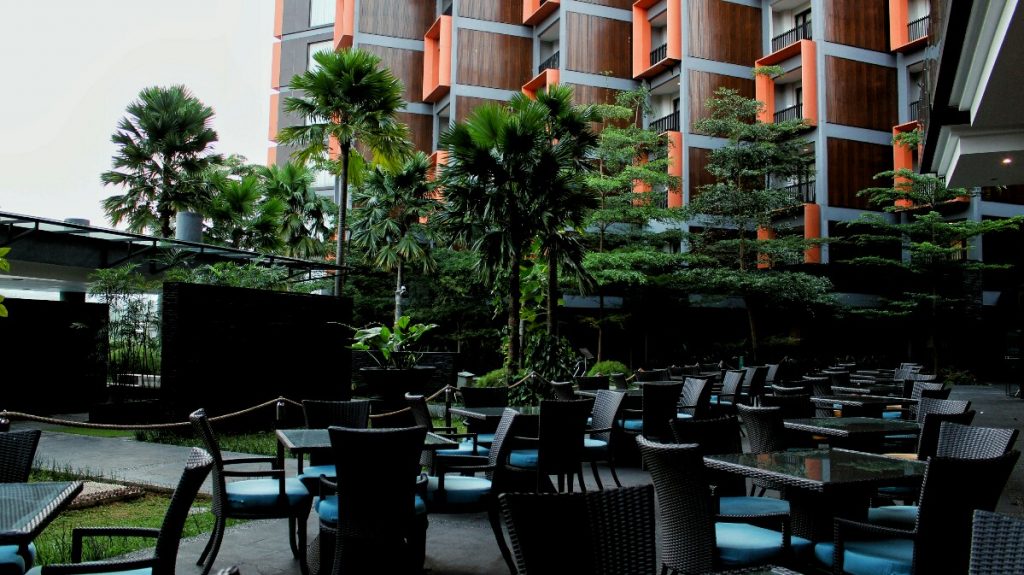 Breakfast
At each serving time they are quite different, like the breakfast menu, they serve breakfast foods like longing sayur, bubur ayam, bread, to pie ayam. For the serve of several stalls there are those who are assisted by staff and there are also self-service. And the breakfast menu that I like the most is their lontong sayur.
Indonesian Sambal
For you spicy lovers you don't have to worry, because they serve sambal with various types. The one I like the most is sambal mangga, because it has a spicy, sour and slightly sweet taste.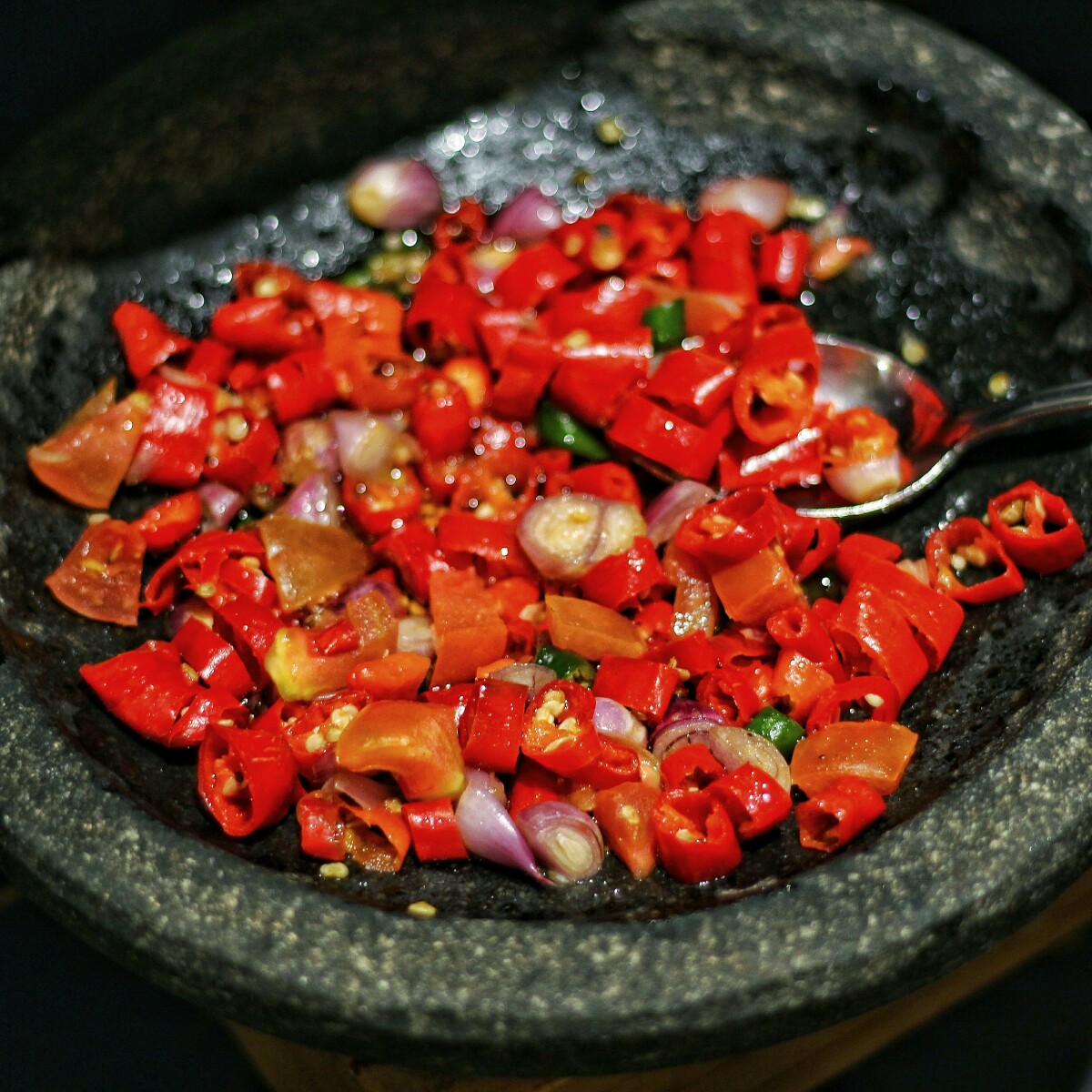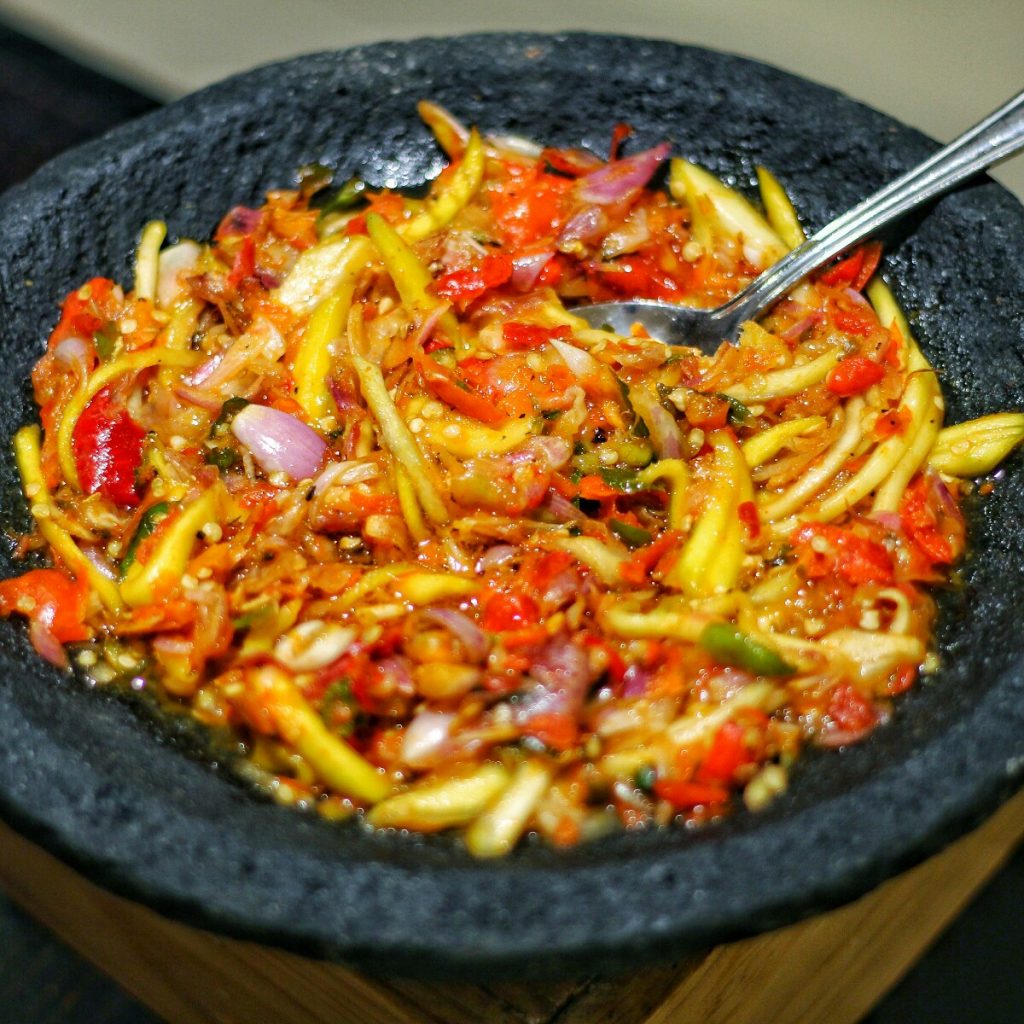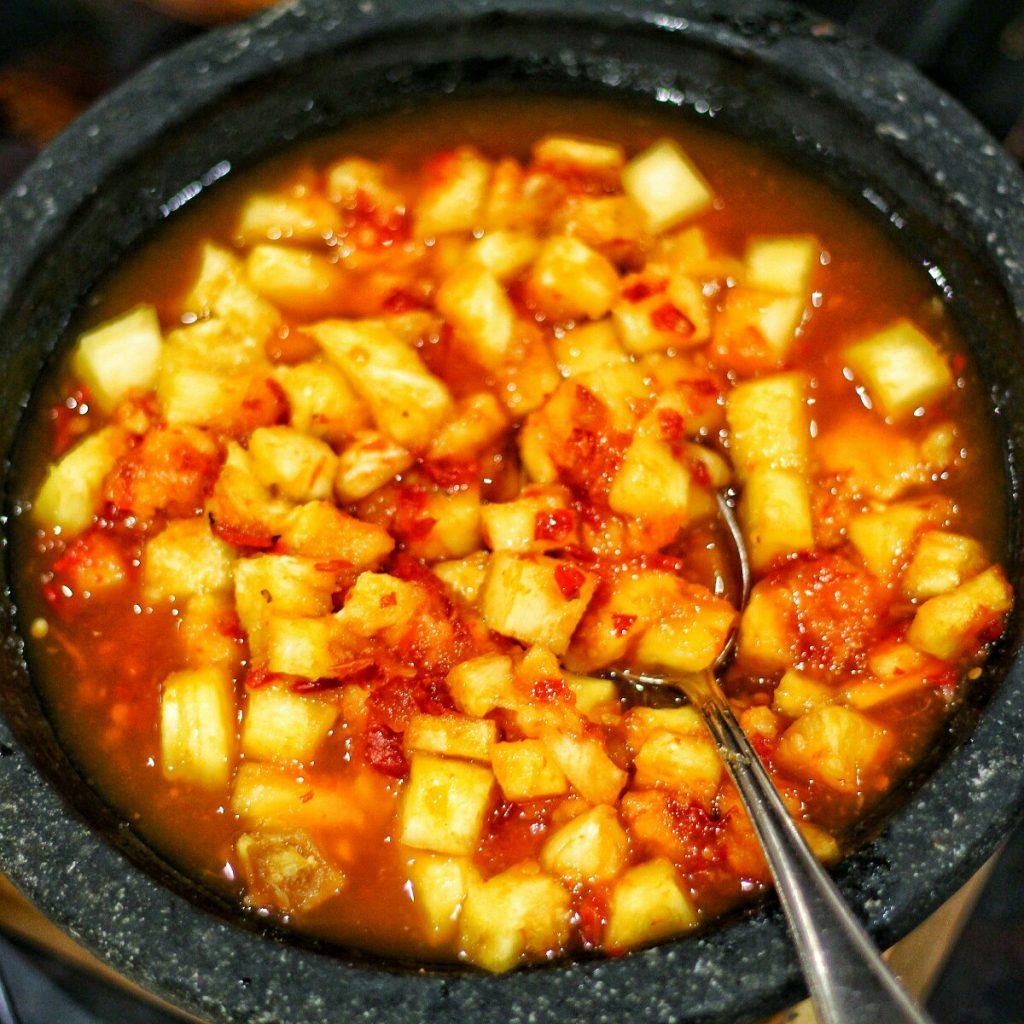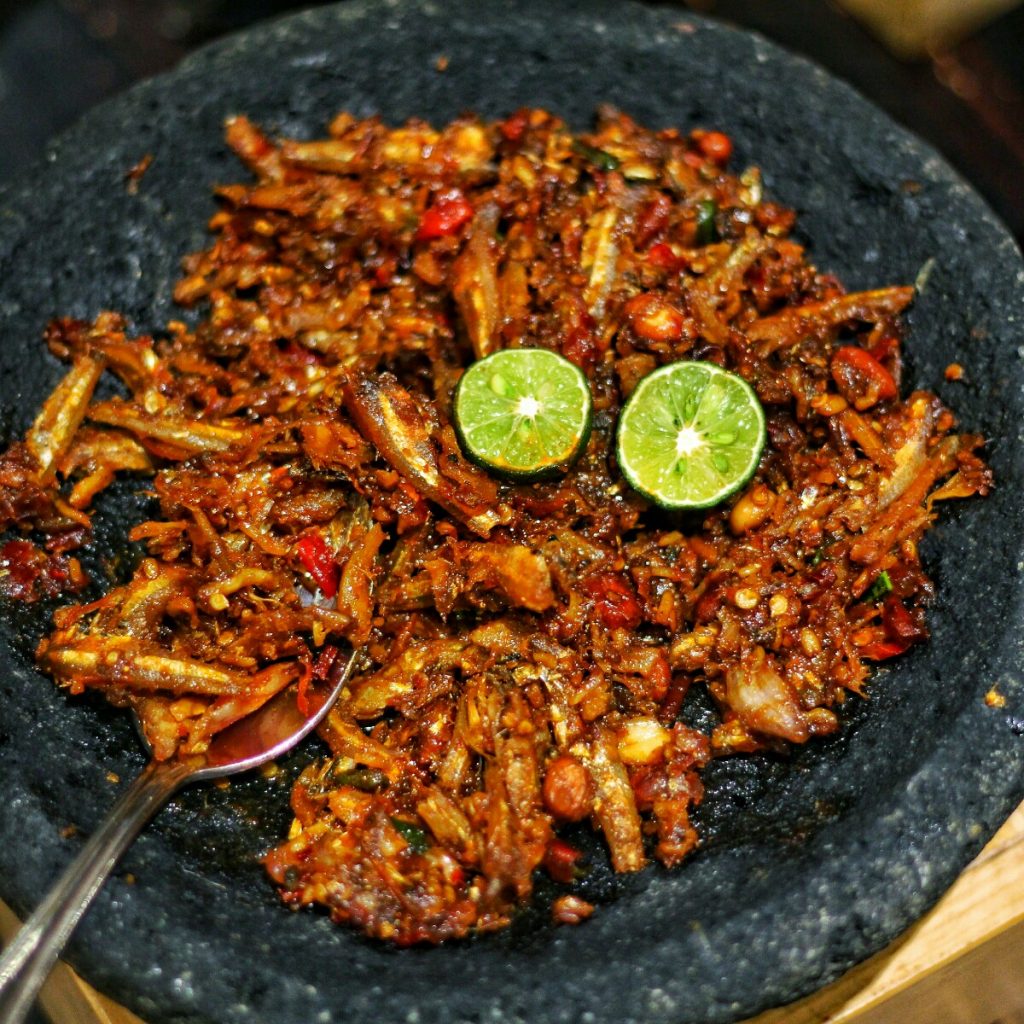 Indonesian Food
Aston Sentul Lake Resort have a good typical of Indonesia because all the menus are flavorful and tasty. More very Indonesian food because in the diner time they provide Indomie stalls.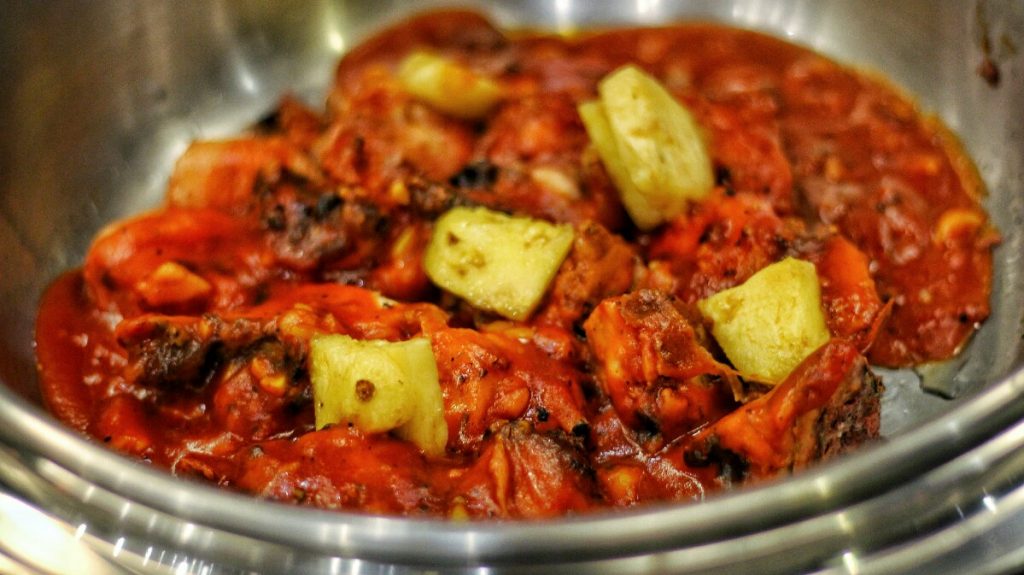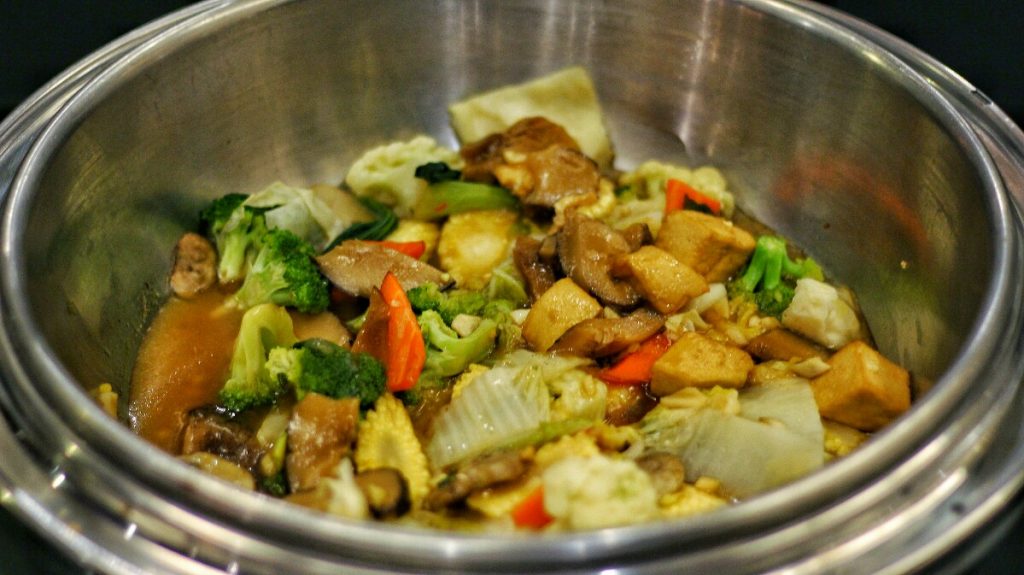 Indonesian Snack
All complete here, for snacks they provide traditional snacks which we usually meet on the roadside. The ones I like the most are snacks like cilok, bakso, and sekoteng.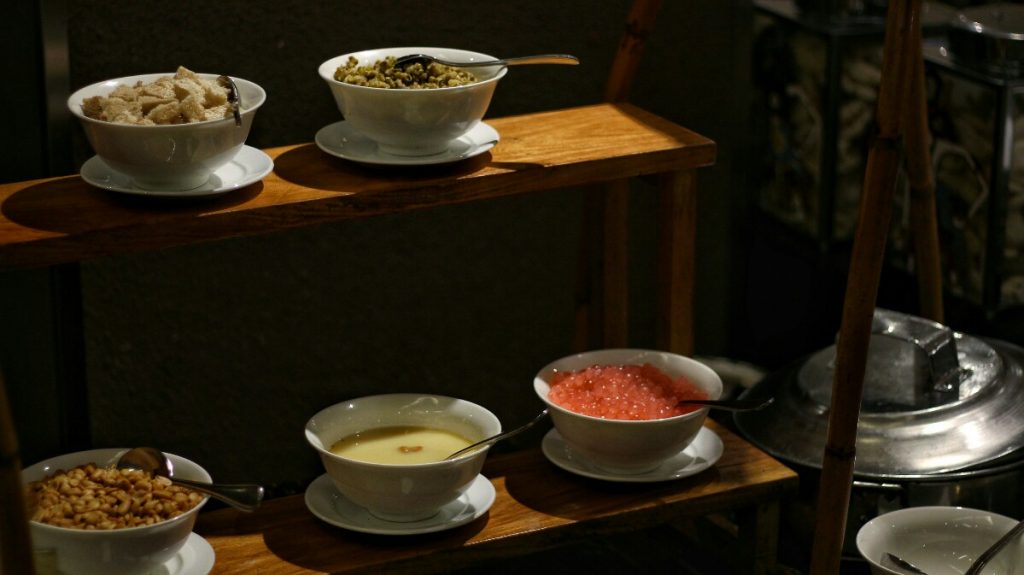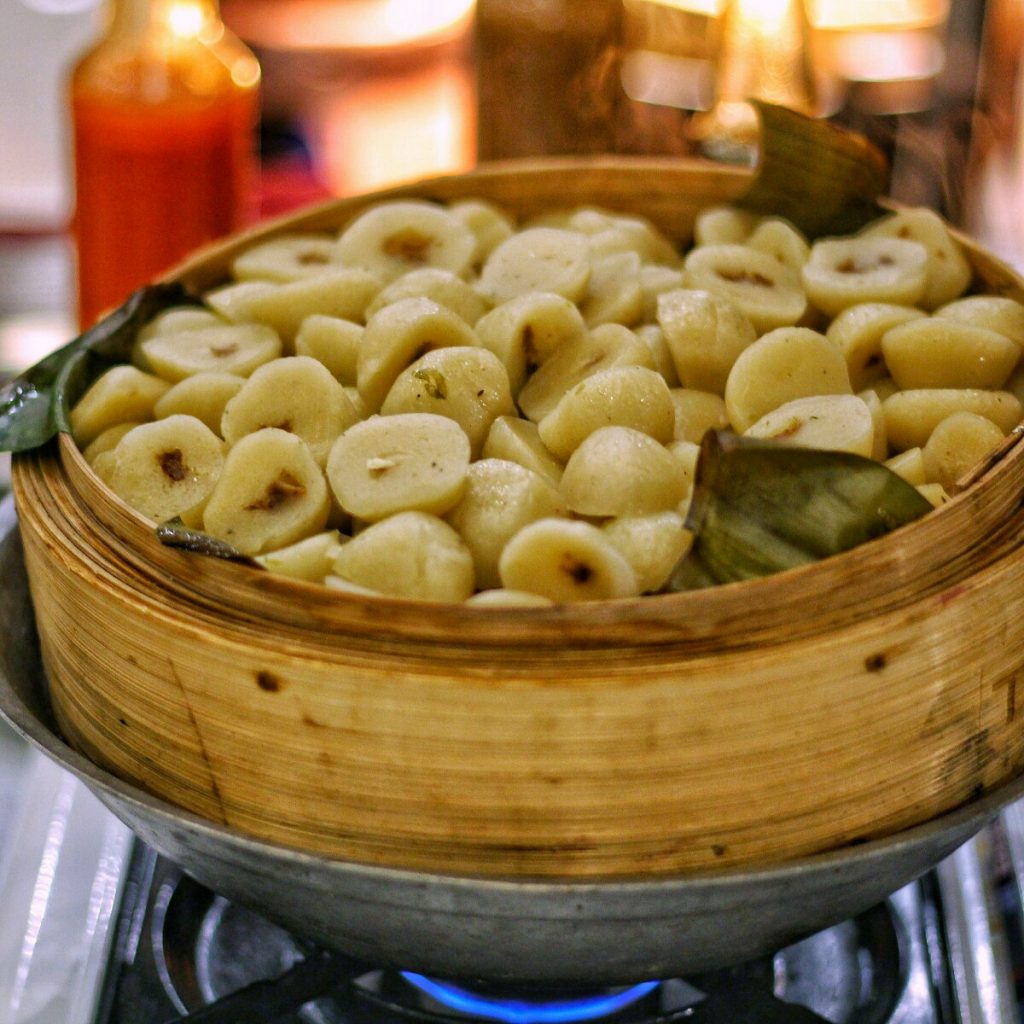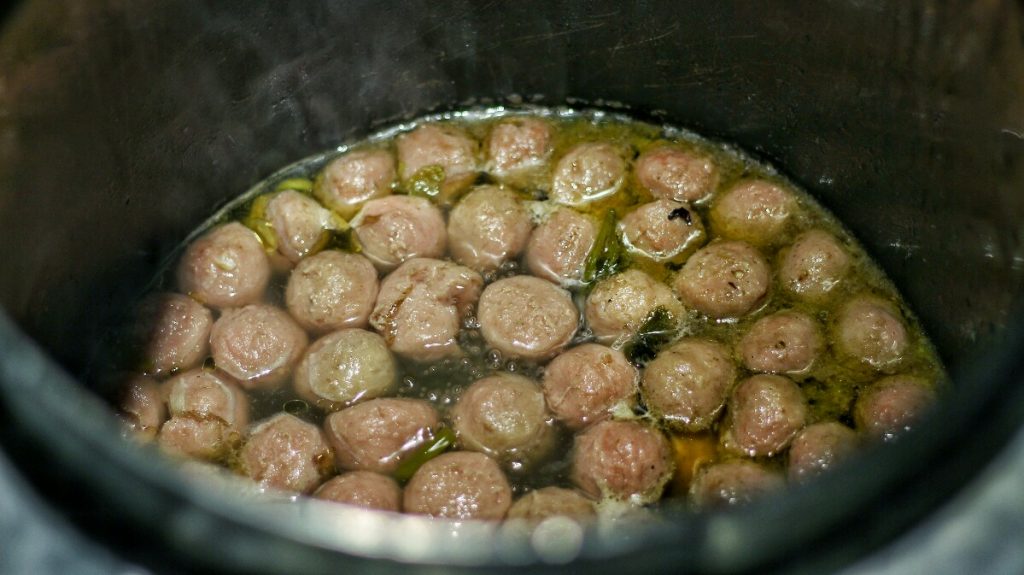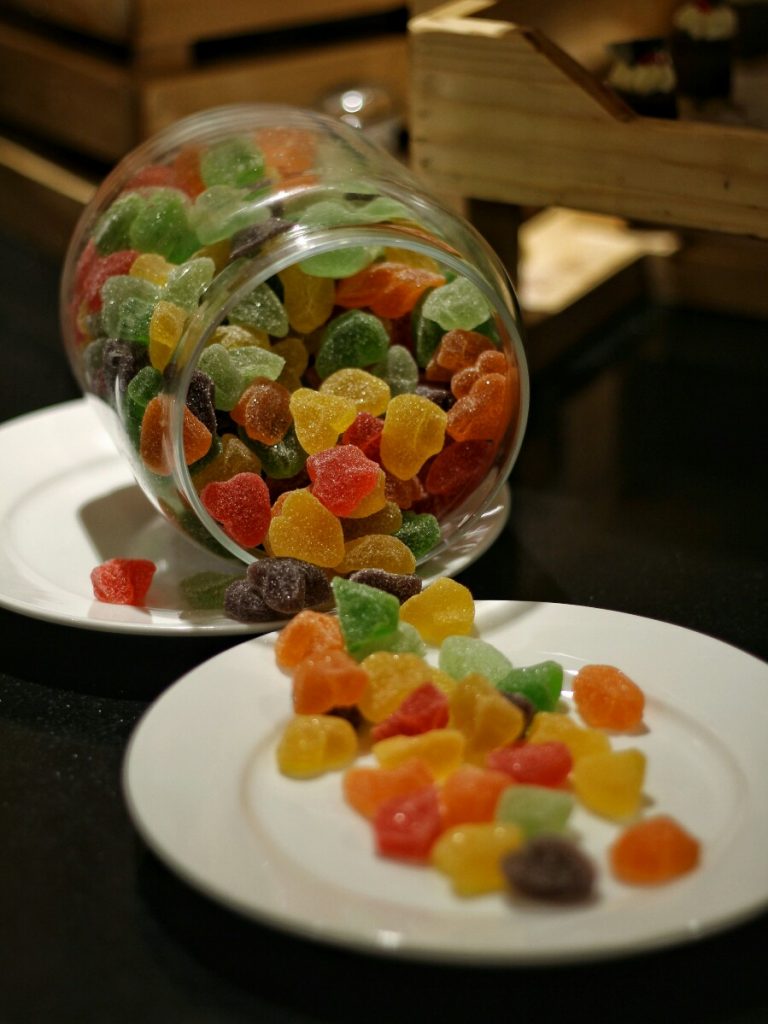 Western Food
The western food they serve is very tasty, all dishes have a taste with their own special taste. You can find western food menu from breakfast to dinner.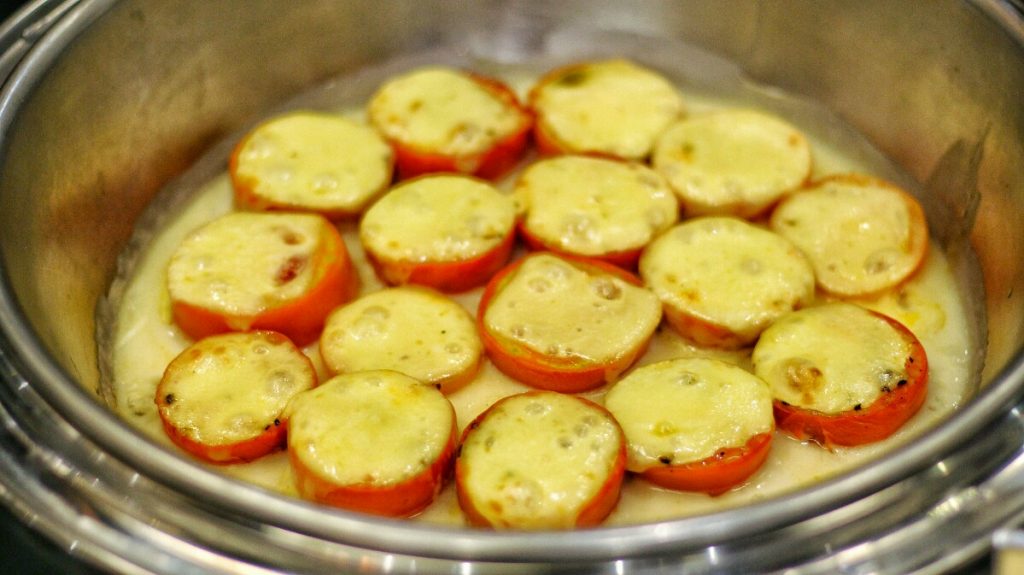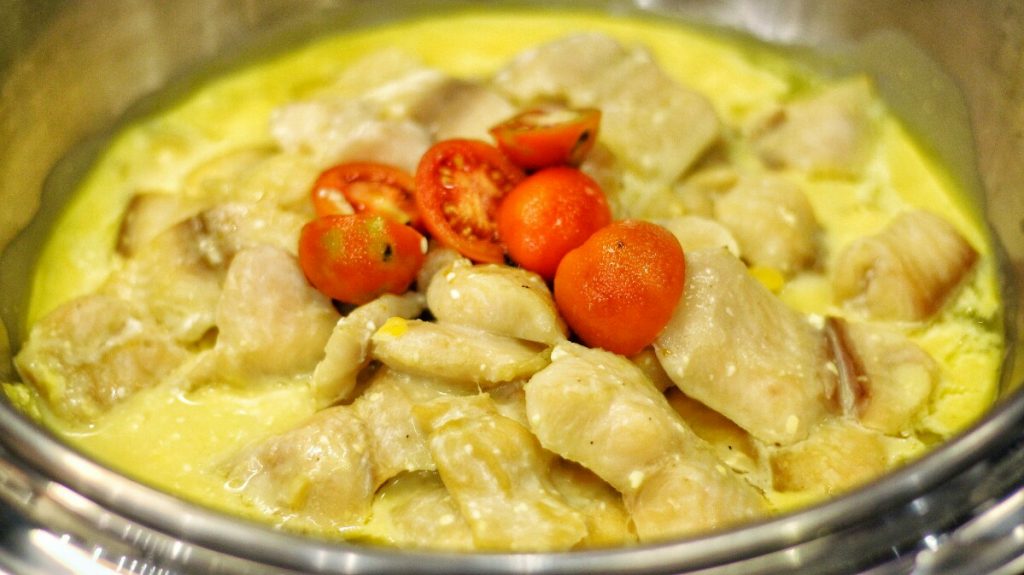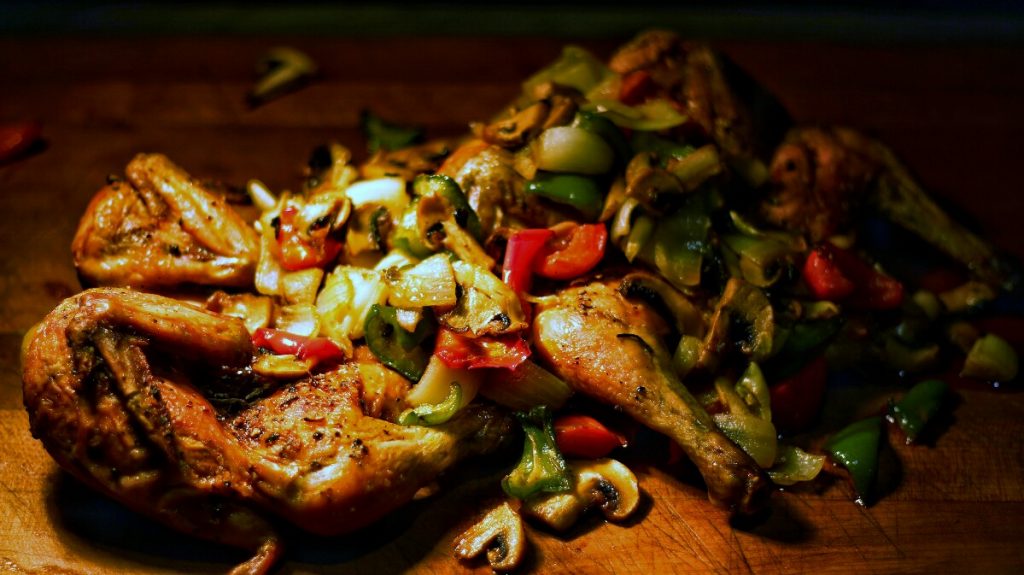 That is all the review for Aston Sentul Lake and Resort and this place could be a good choice for you  with your family to spend the holiday.
Finally I close my review and don't forget to follow our culinary journey in this blog, Instagram, Youtube and Facebook. Please apologize if there are miss in writing or menu explanation. See you in another culinary journey with Jajanbeken!
CONTACT
Address : Sentul, Jl. Pakuan No.3, Sumur Batu, Babakan Madang, Bogor, Jawa Barat 16810
<
p style="text-align: center;">Tel:  (021) 29098888
Instagram: @astonsentul
MAP