Traveling to Jakarta is not just about grand malls. In one administrative city, North Jakarta, you can enjoy a variety of museums, amusement parks, and interesting historical places such as Ancol, Pelabuhan Sunda Kelapa, Taman Muara Angke, Taman Mangrove PIK and many more. After finding preferred destinations, the next important consideration is regarding accommodation or lodging facilities. When talking about travel to North Jakarta, the right choice is the Aston Pluit hotel.
Aston Pluit Hotel offers various facilities including various meeting rooms, bars, cafe shops, swimming pools and gym (sports rooms) with the most complete facilities. In addition, hotel guests can also enjoy the beauty of Pluit Reservoir City Park, which is located only about 500 meters from the hotel.
Aston Pluit Hotel is located on Jalan Pluit Selatan Raya 1 Jakarta area. By applying a modern and minimalist concept. However, the facilities and services provided are appropriate to the 4 star status they have. Both from the exterior and interior, the impression of luxury and modern feel (especially with the features of the hardwood floor).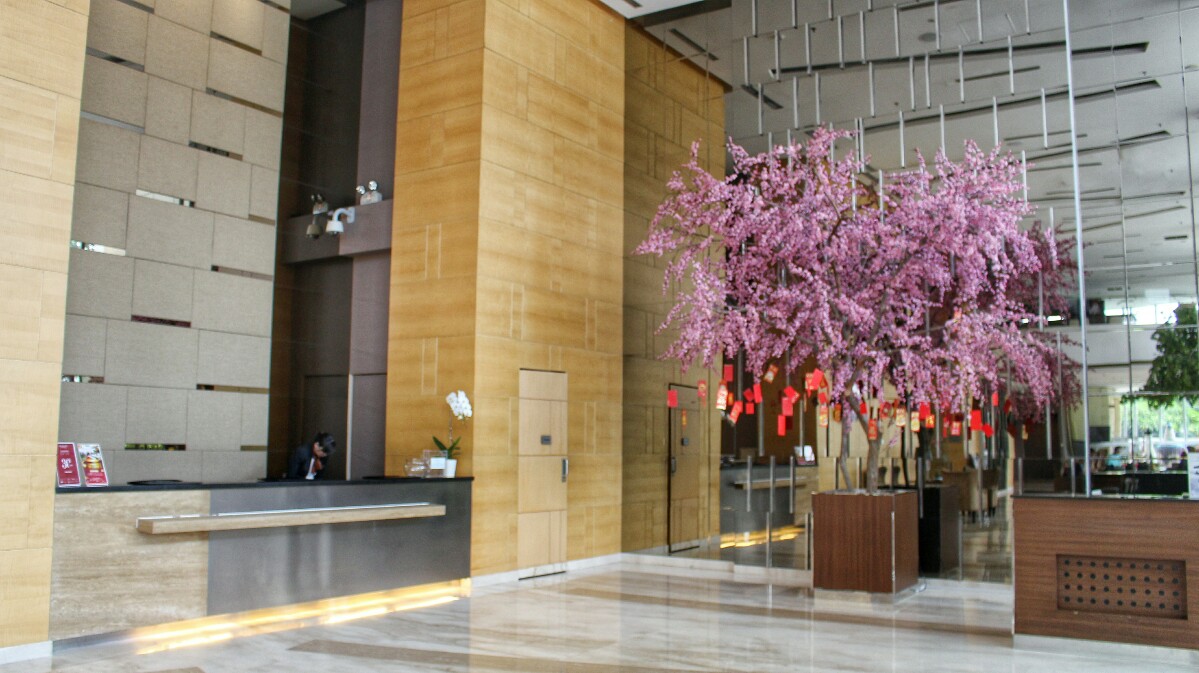 Aston Hotel Pluit Suite Room
At Aston Hotel Pluit there are only two types of rooms, is Deluxe and Suite. When staying here we chose a Suite type room, which offers all the facilities of a Deluxe room but with higher quality and larger room size. For example, a larger TV that is 42 inches by 2 pieces. Moreover, this type of room includes a mini home theater and safe-deposit box. Regarding mattresses, very large size with a type of double bed.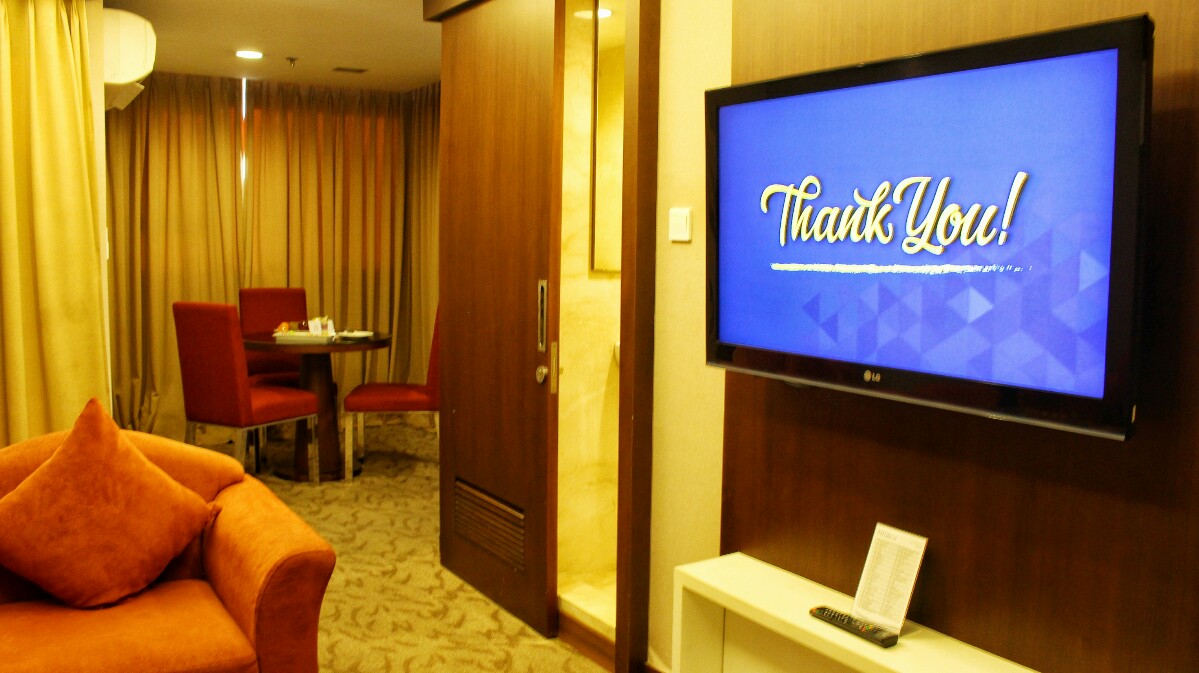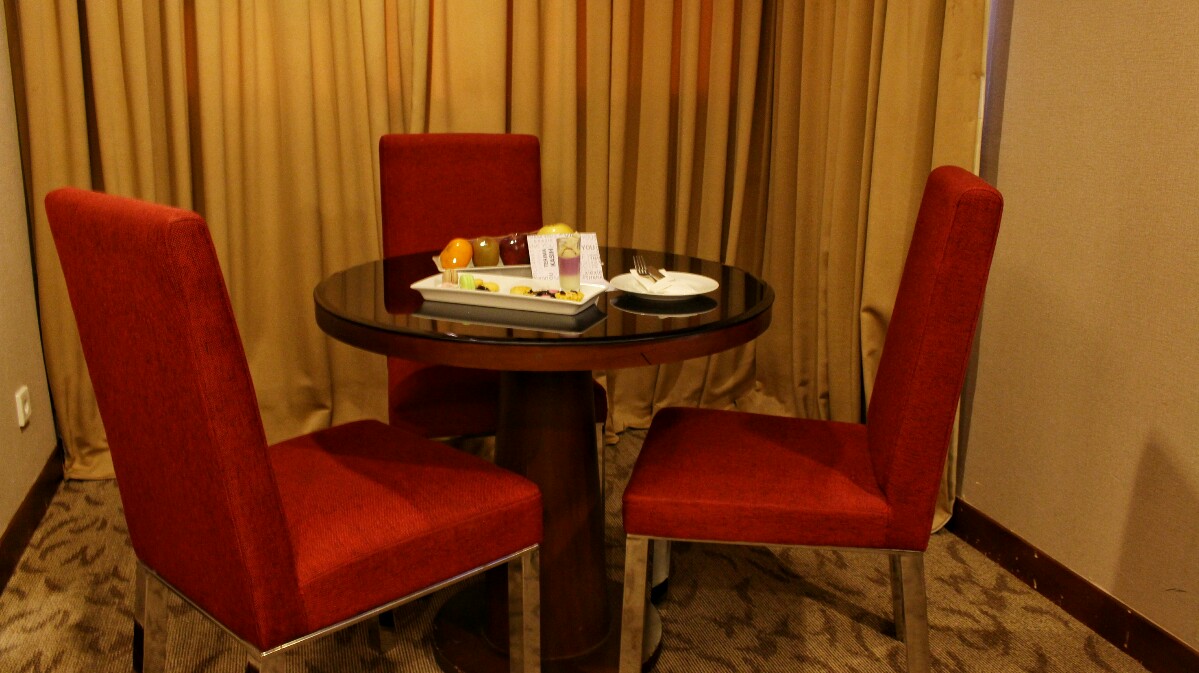 As you can see, when we entered this room, we are immediately greeted by a very comfortable living room. All the sofas here are covered in red and give an elegant feel. This suite room is perfect for you if you like to receive guests at the hotel, because they also provide a special guest toilet located in the living room section.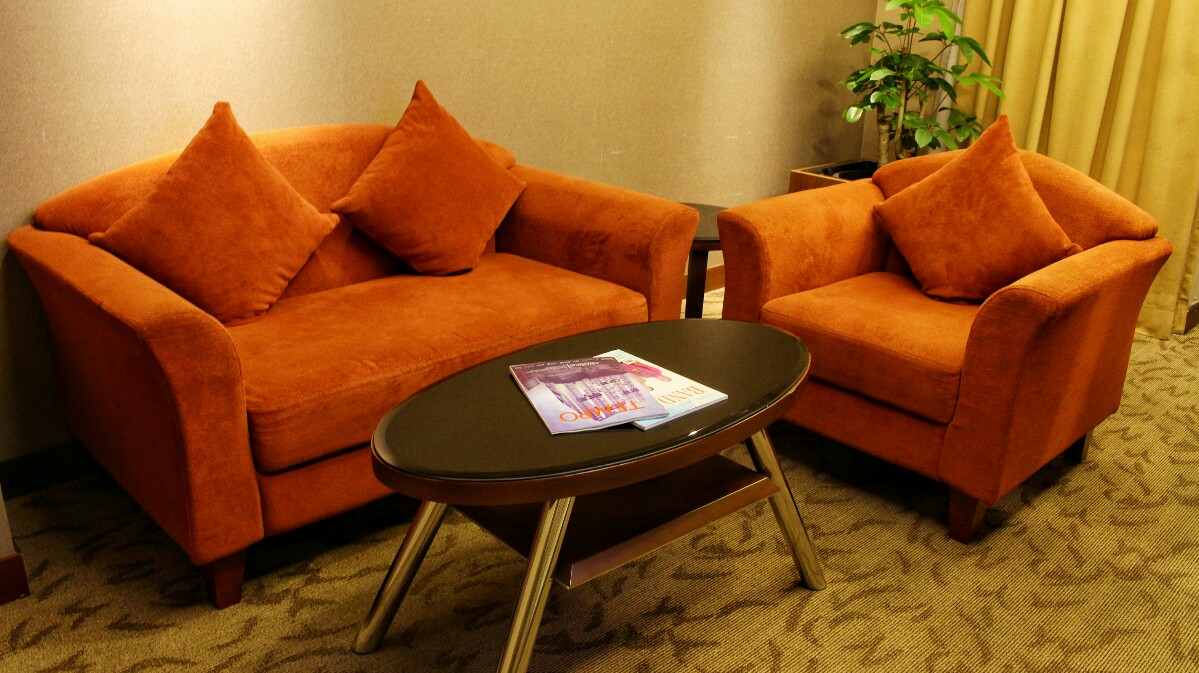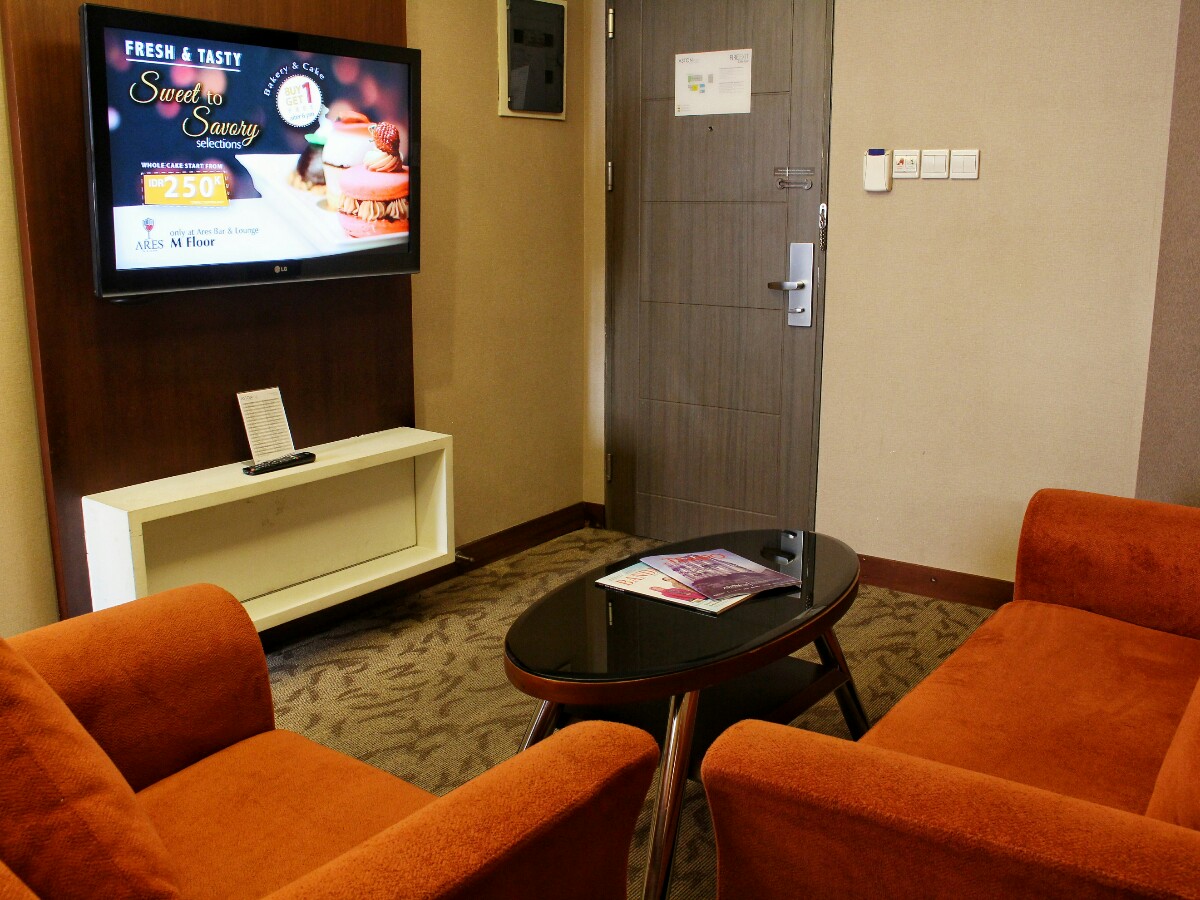 The spacious work desk area is my own attraction in this room, here you can do your work comfortably because the distance between chairs and tables is very proportional.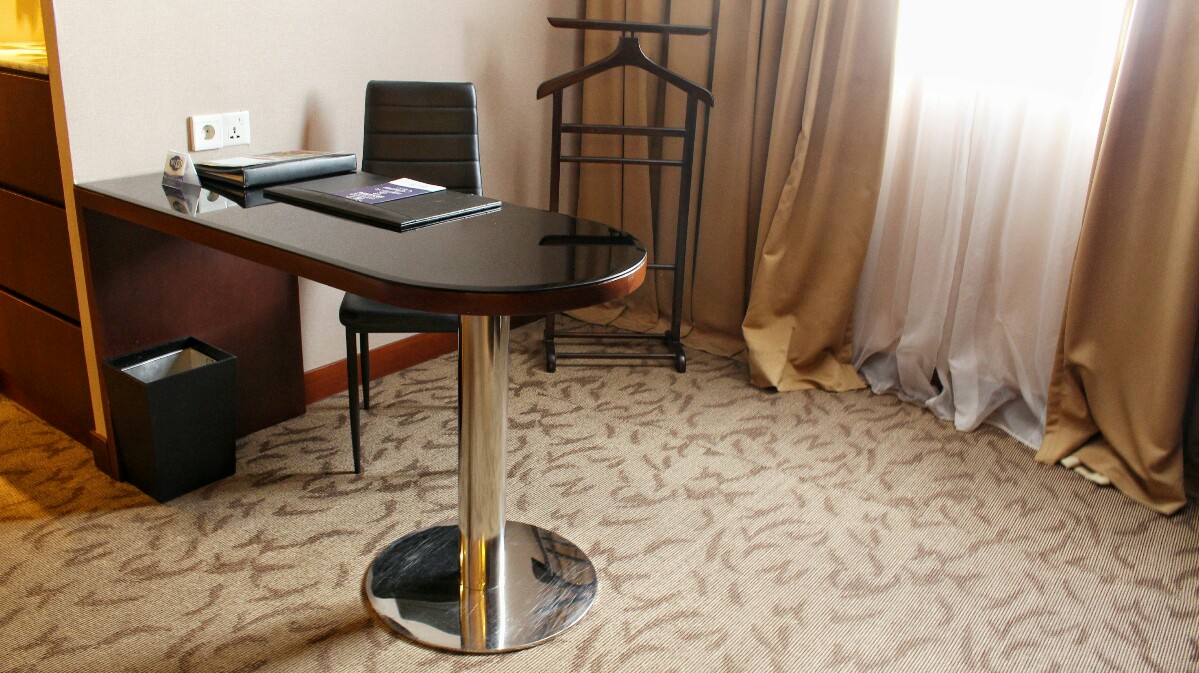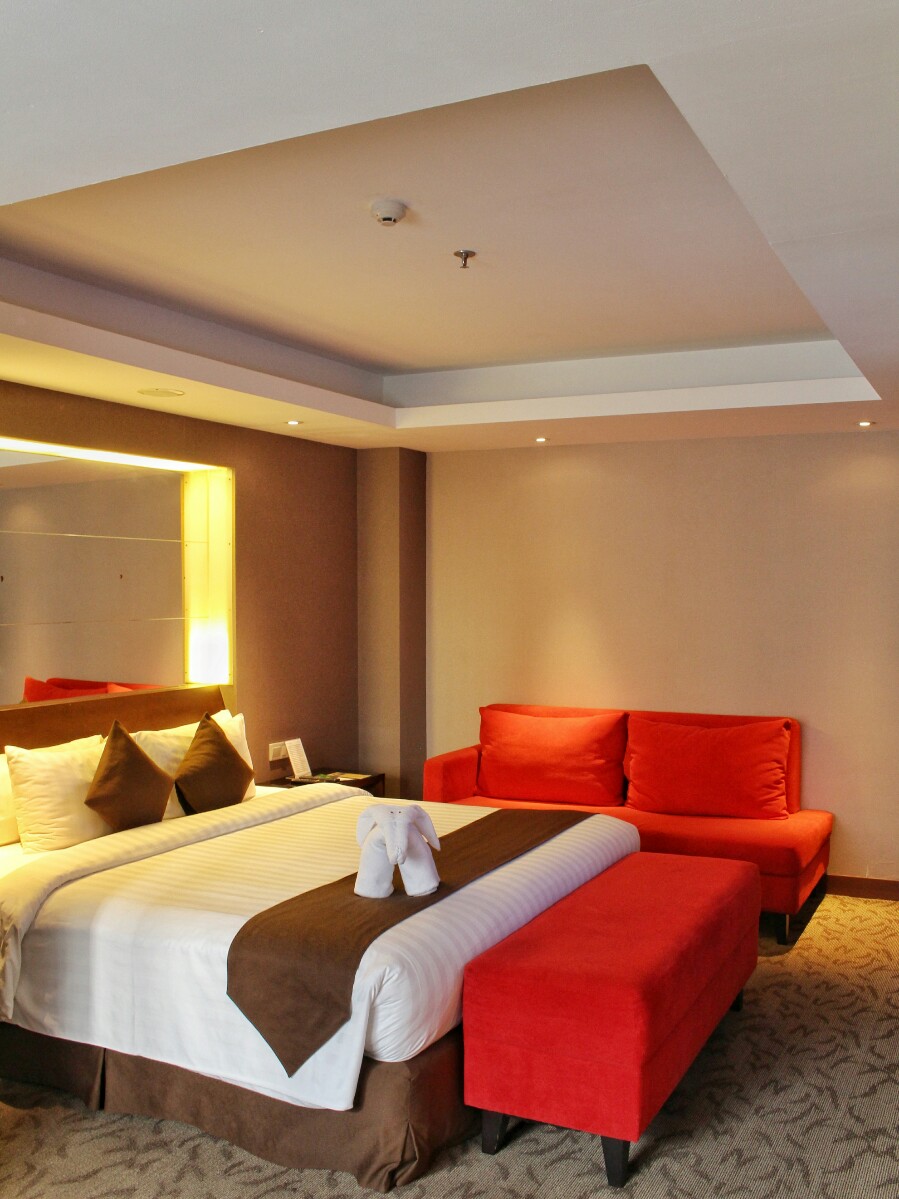 And this is very pampering! This spacious and soft mattress provides an exceptional sleeping experience. In this part of the room, they also provide bluetooth audio which is in my opinion is quite important for me who likes music.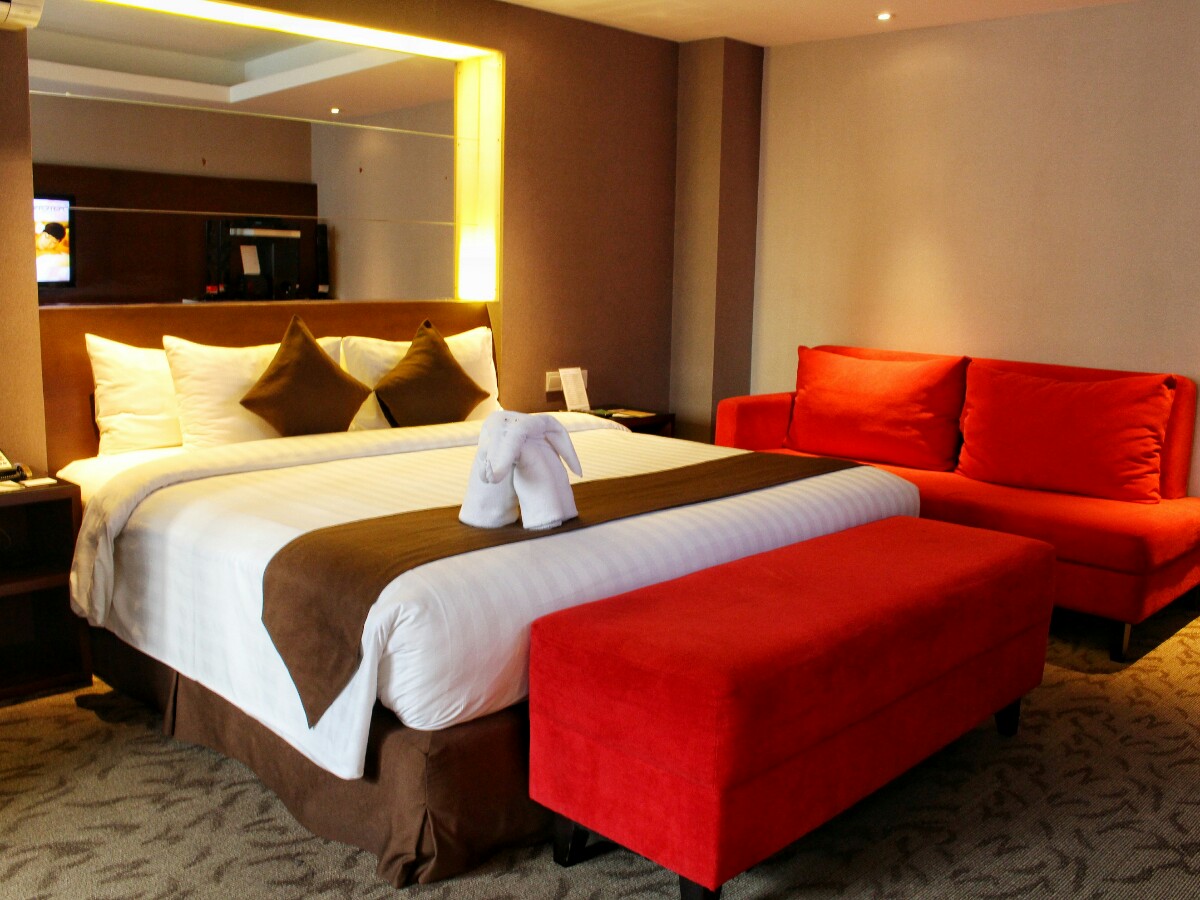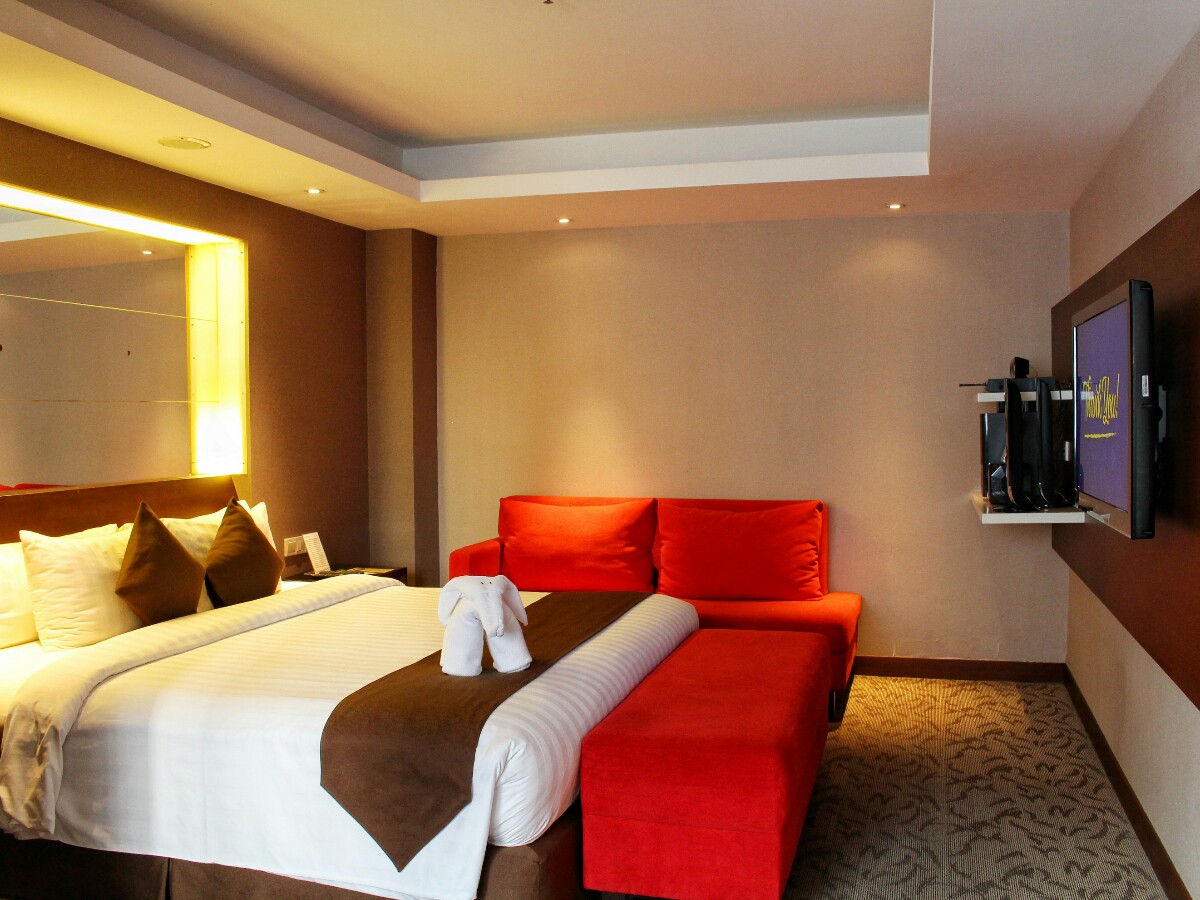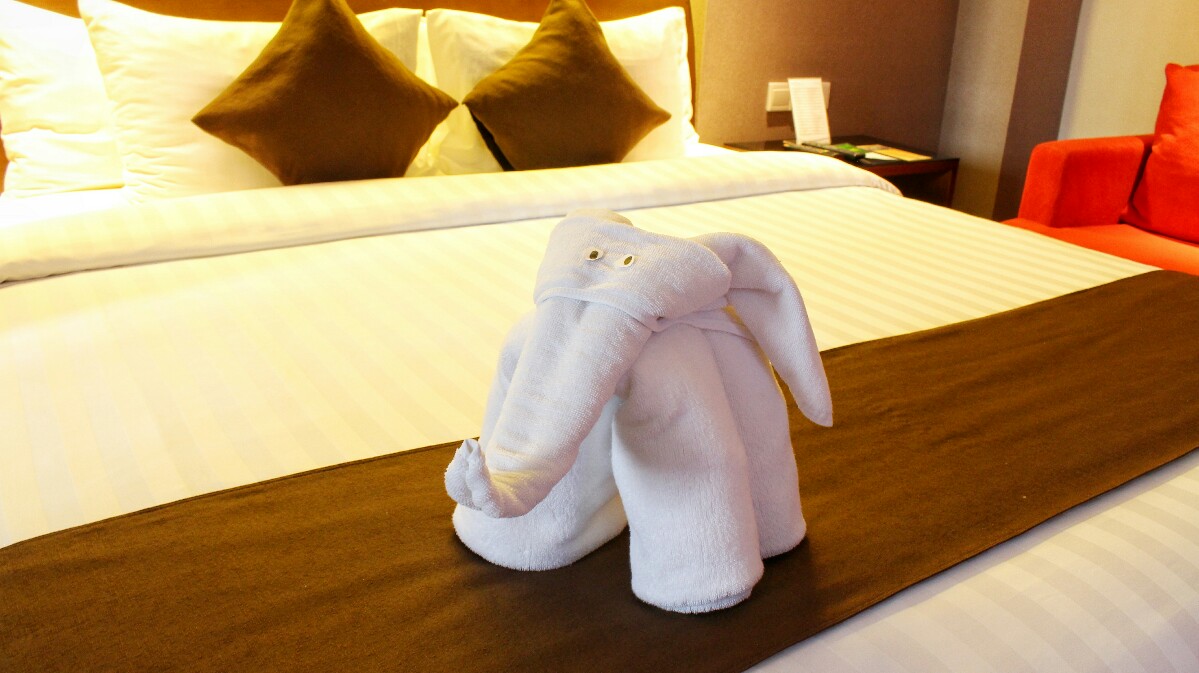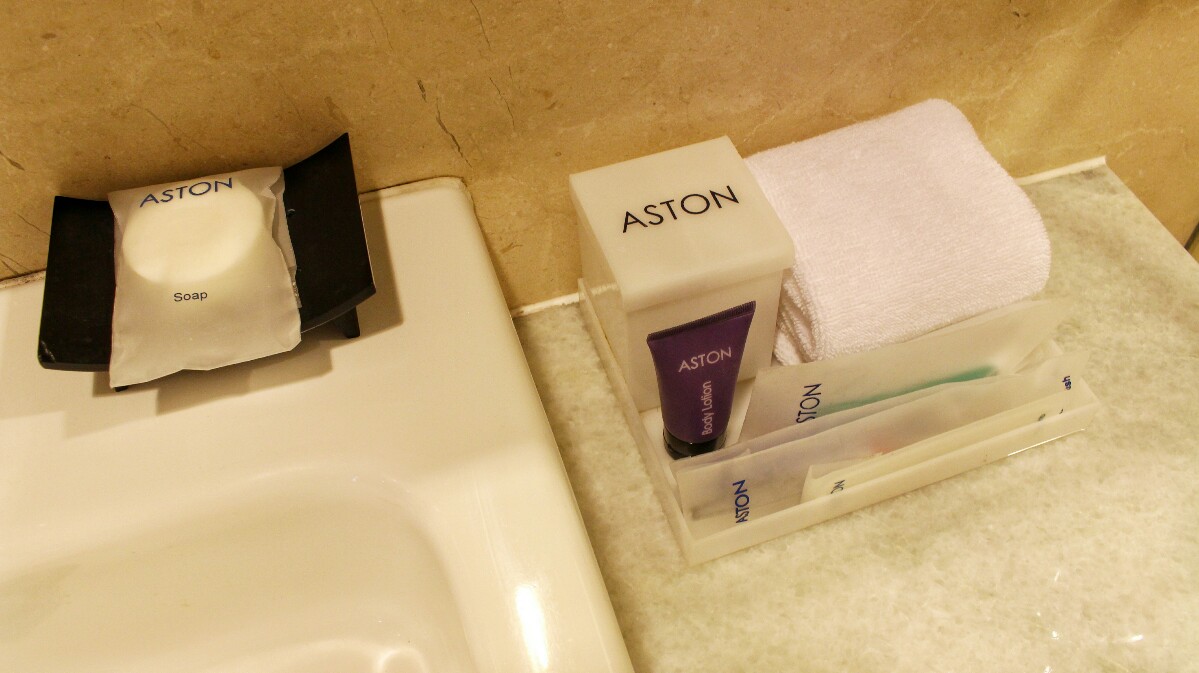 And now we turn to the bathroom. This room has a very spacious bathroom that has a bathtub and shower room. Toiletries are very complete for men and women with good quality.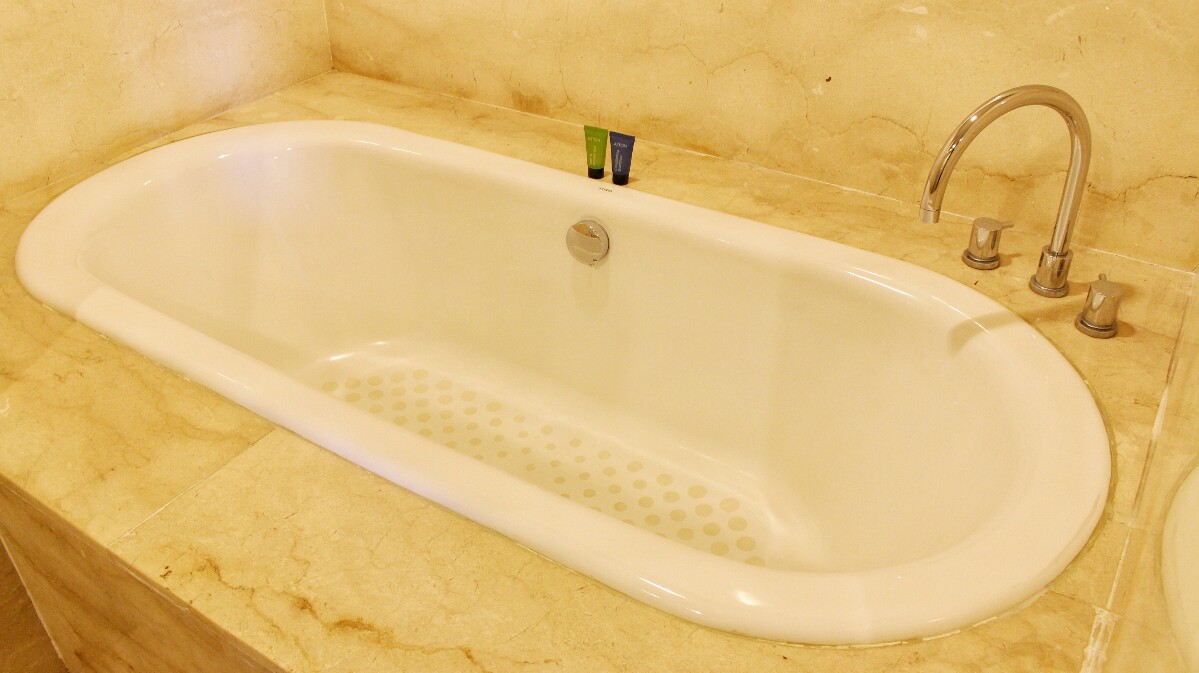 Dinner in Room
When hungry at night, we don't need to leave the hotel to look for food but we ordered dining in room facilities. All food served is beyond my expectations, all the food we ordered is very delicious! The seasoning is strong enough and make it perfect. And now I want that food again!
Garang Asam IDR 98K
One of my favorite food on that night is Short Ribs Soup Garang Asam. The ribs was very tender and easy to remove from the bone. The spicy level was really comfortable for me not too spicy but still indulging. The soup taste so good with combination sweet, sour and spicy that must be loved by most people.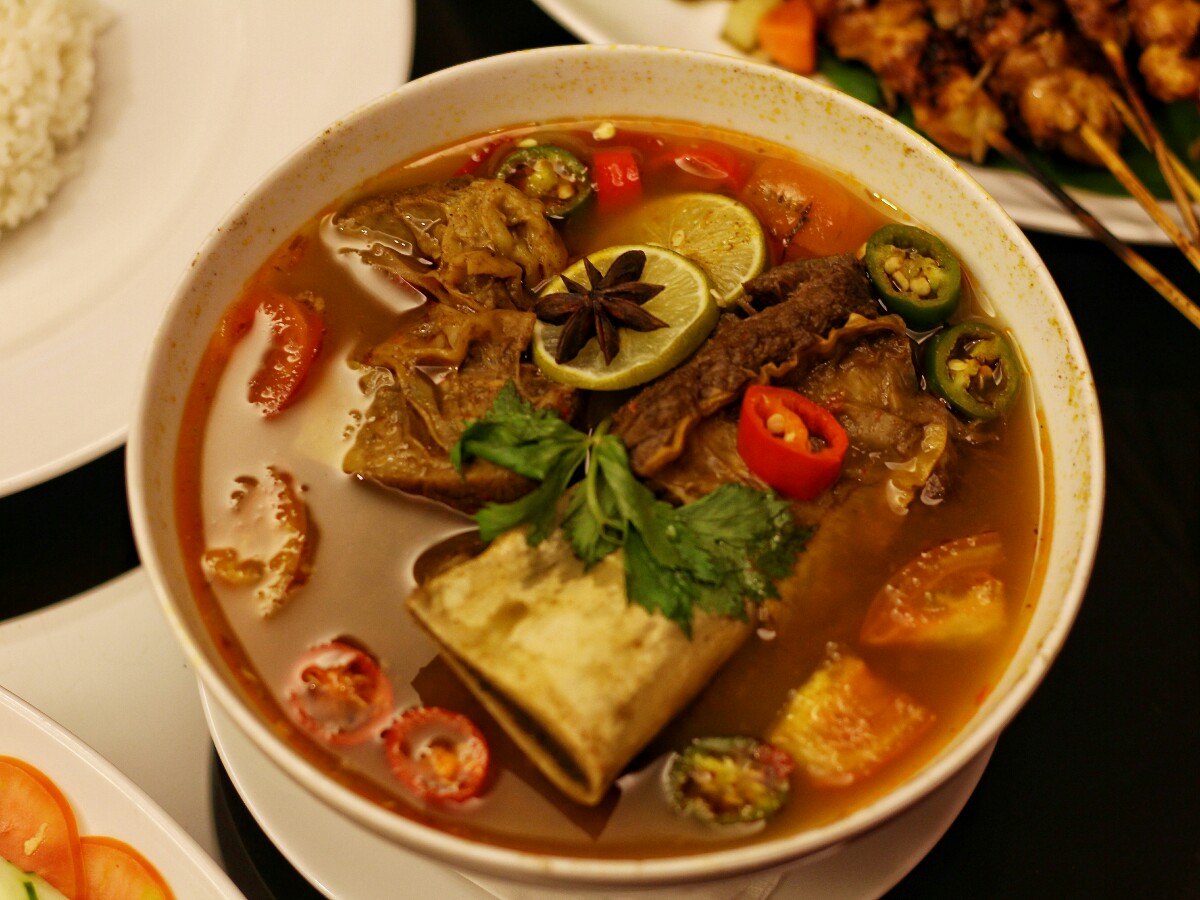 Tom Yum Seafood Friedrice IDR 85K
This is my favorite nasi goreng with tom yum seasoning. Their generous portion is enough for two person. Love the seafood and shrimp that mixed together in this dish.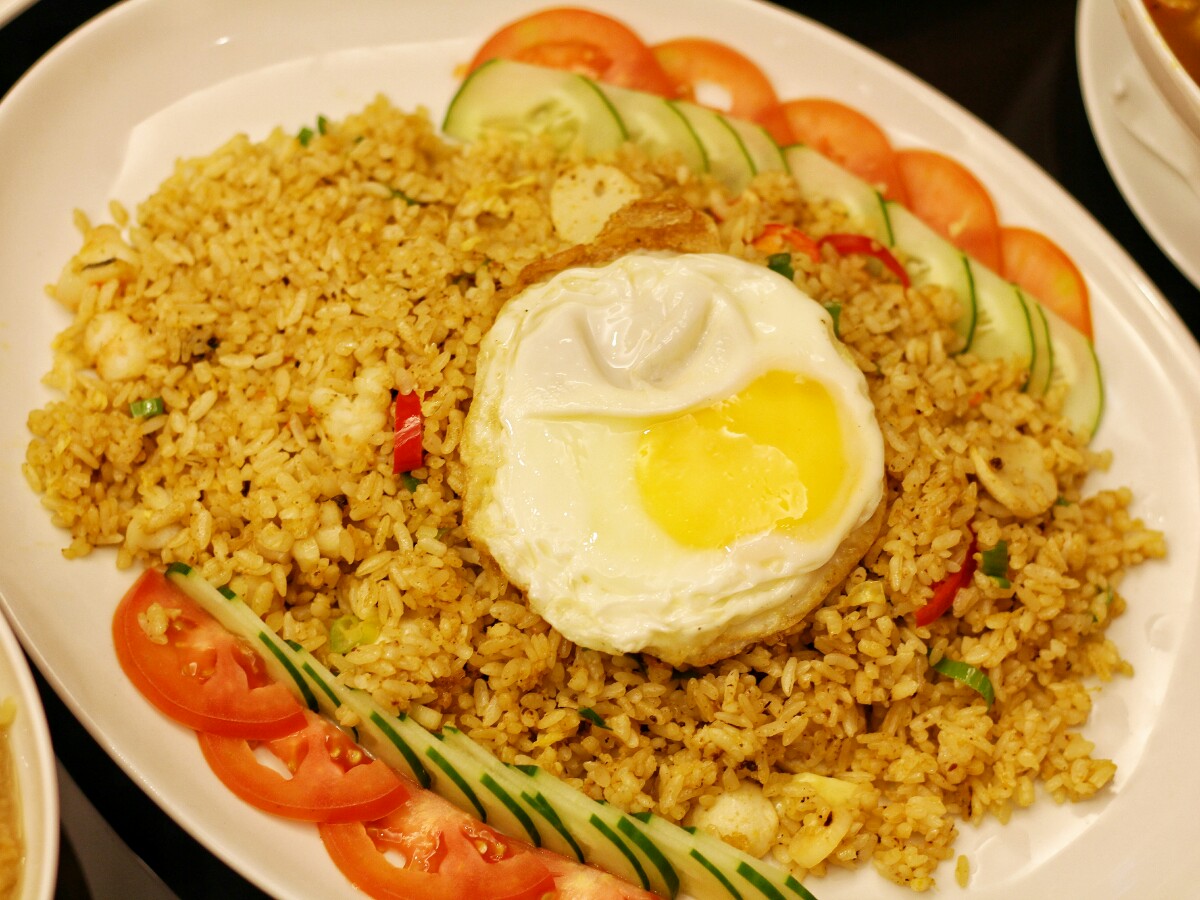 Chicken Satay IDR 85K
Another good one for that night, yes this is chicken satay with peanut sauce. We love the tenderness of the chicken not to mention the peanut sauce and its cooked level. It was served with rice so that affordable for your dinner.

Breakfast in Bed
If you are lazy out of the room for breakfast, here you can order breakfast in the room. And you can choose a menu that will be delivered to your room for you to eat.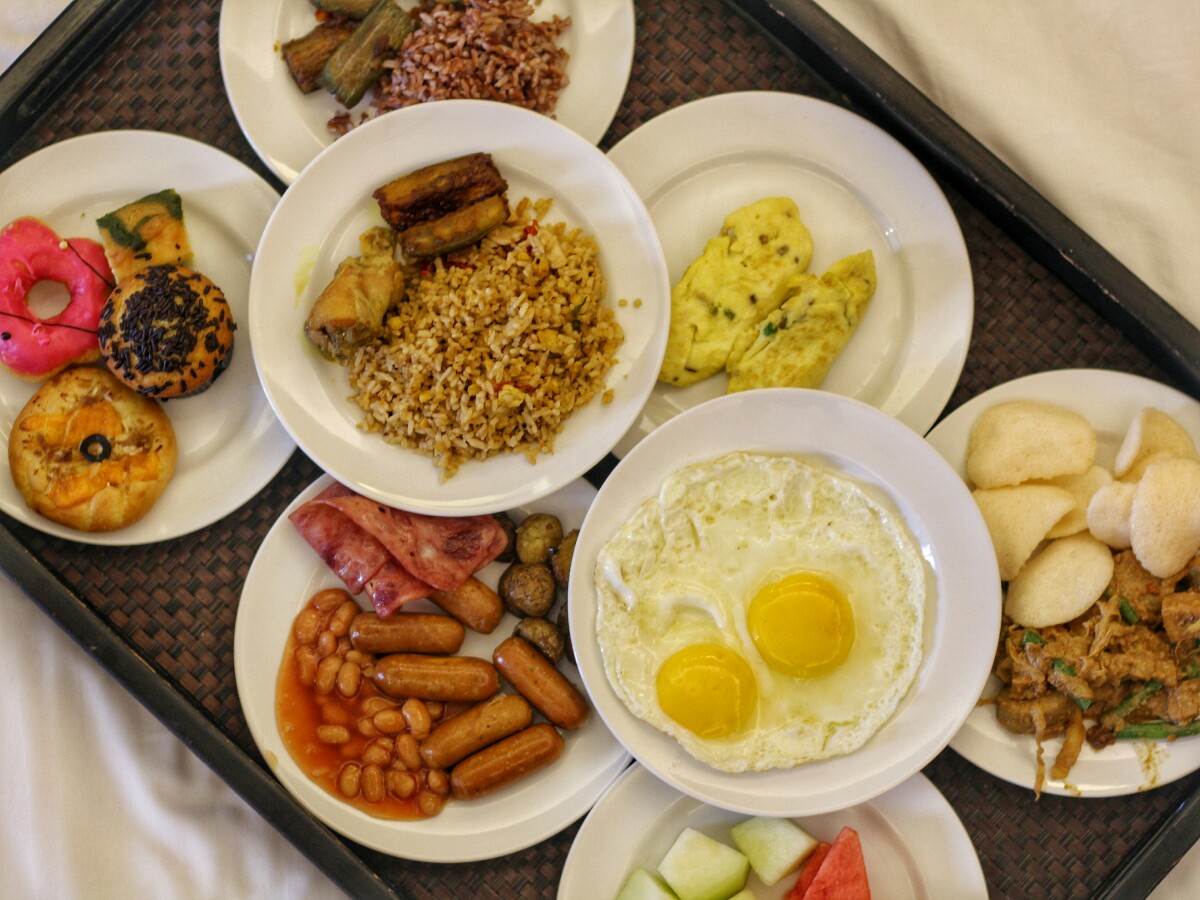 Calantha Restaurant
Calantha Restaurant is a blend of modern style food, cutting-edge design with the best views and natural sunlight. Located on the 6th floor, it presents unparalleled grandeur of the day and night, with many and innovative choices from Asian cuisine to Western food, a la carte and buffet.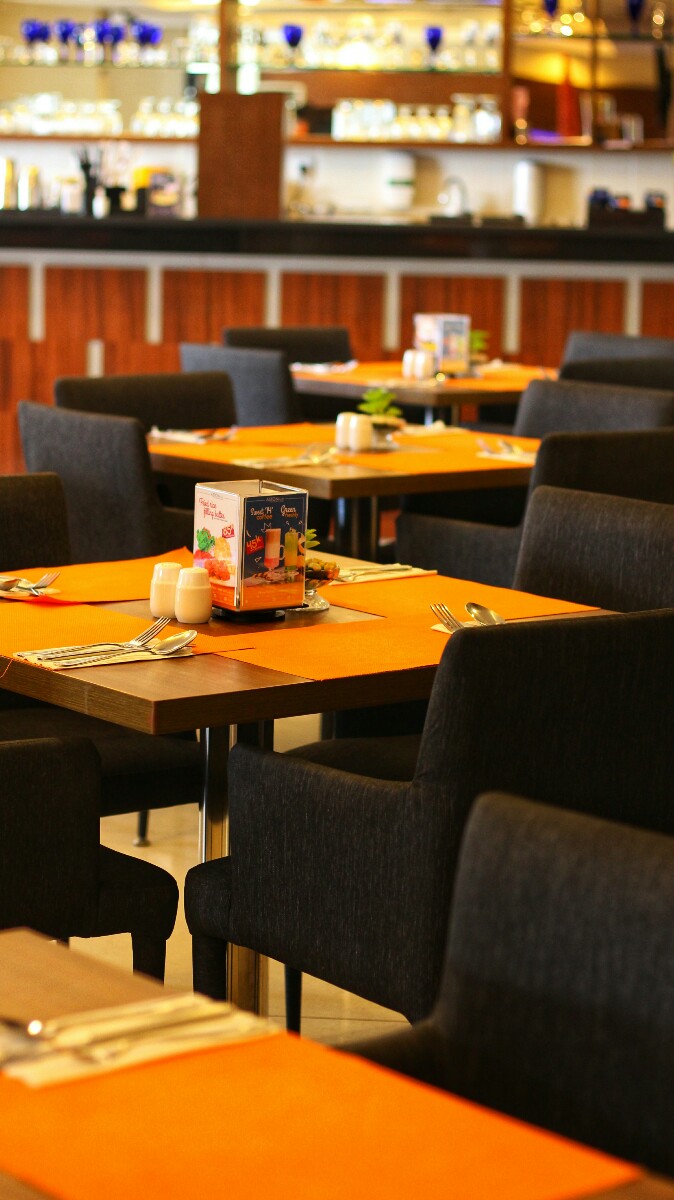 Breakfast Menu
For the breakfast menu there are many choices the menus offered are Indonesian, Asian and Western, which you can eat here!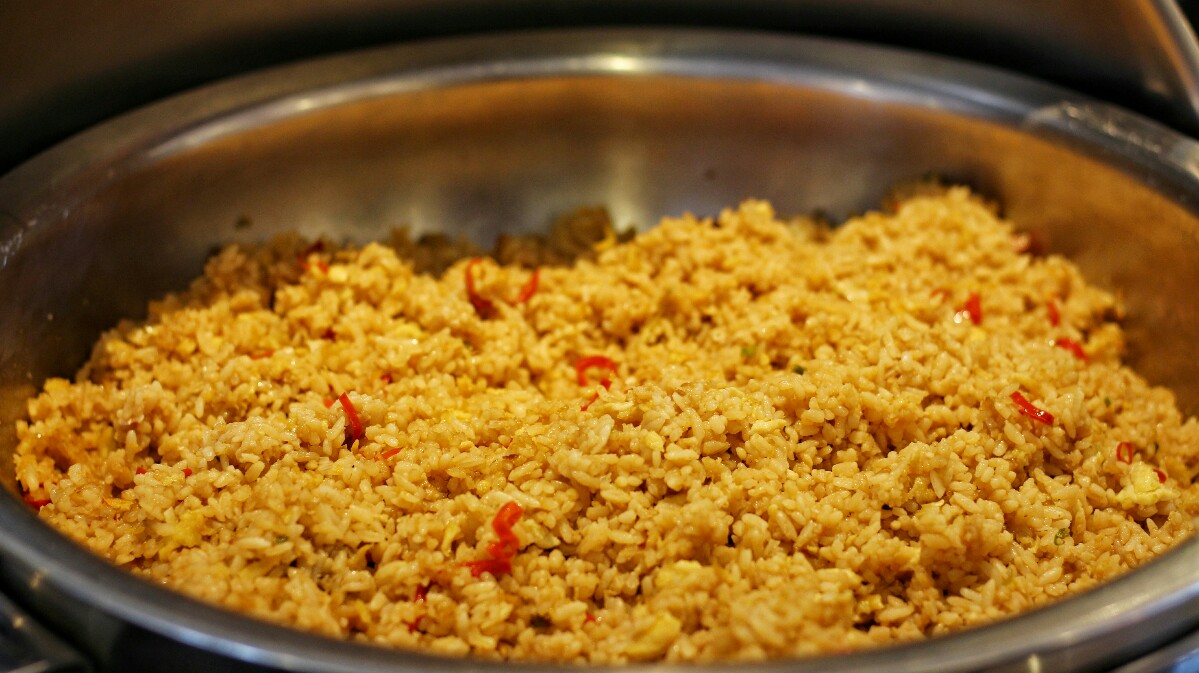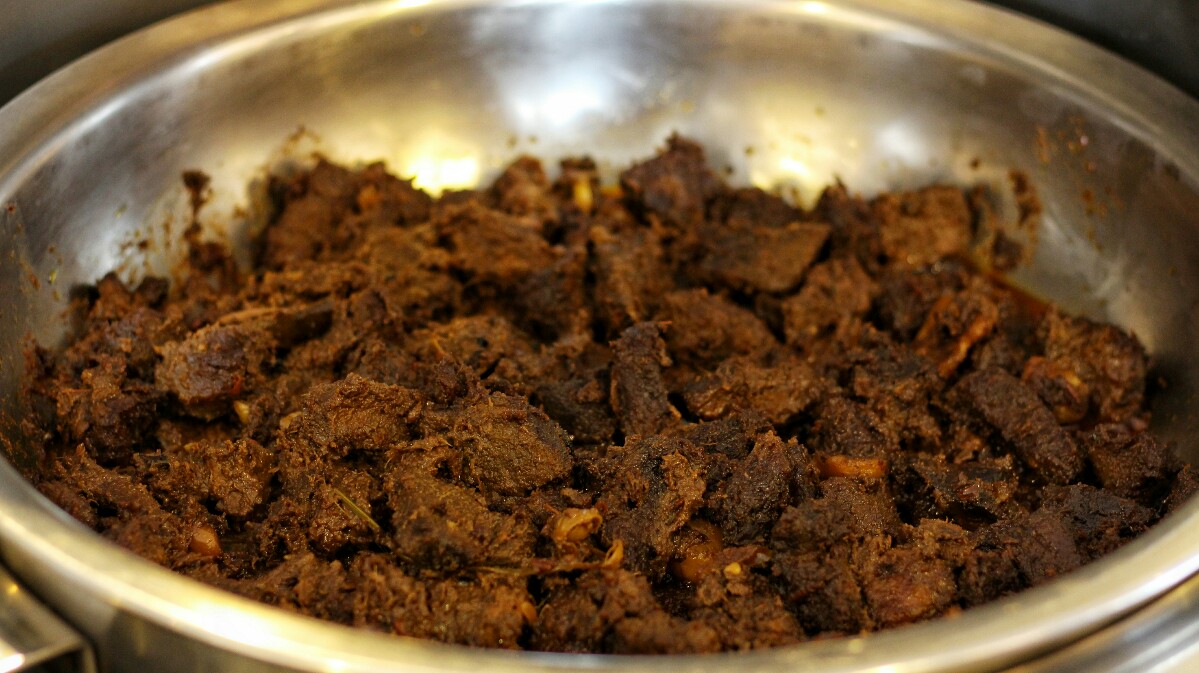 Lunch Menu
Besides that you can also enjoy a variety of a la carte menus at lunch. From all the menus that I ordered, none of them were disappointing. I can go back to this hotel just to come to this restaurant.
Ikan Bakar Colo-Colo IDR 105K
This is grilled snapper fish in fresh chili, shallot and tomato salsa with steamed rice. This is one of the most demanded dish in Calantha Restaurant. Most of guest really like this menu due it fresh ingredients and the flavorful of the seasoning.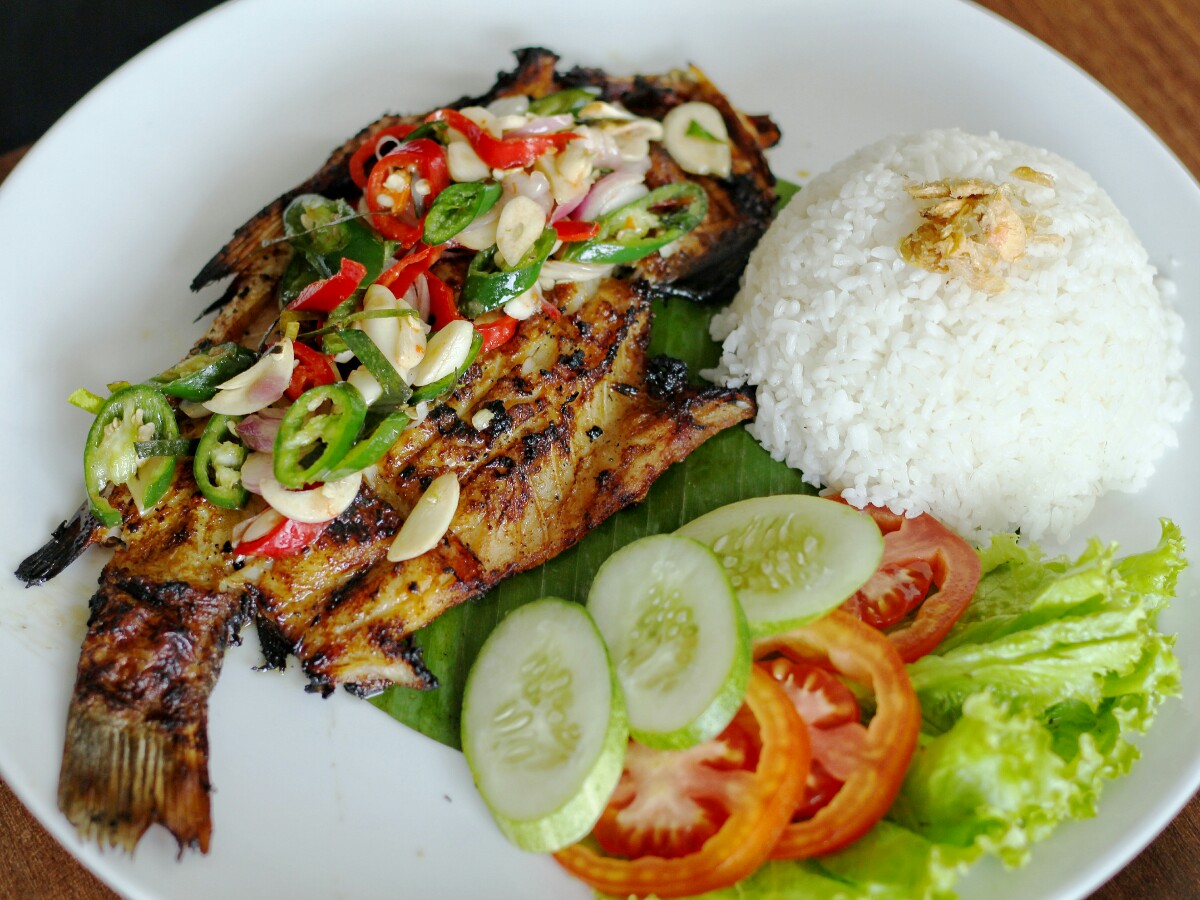 Cassata IDR 45K
The best dessert for that day. This is Cassata in burger shaped, it was contain ice cream and fruit juice as the sauce. The bun was so tender and not dry, it was really match with the ice cream when it came to the mouth. So it was so enjoyable, you must order this one!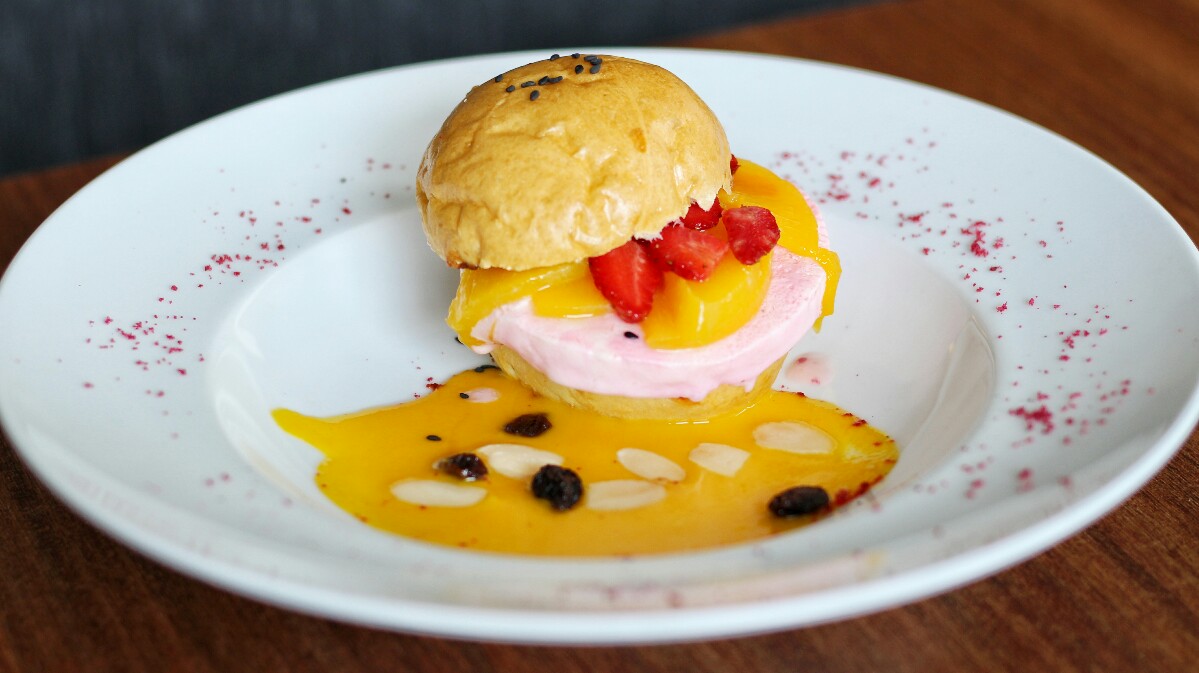 Green Freshly IDR 45K
Our super refreshing drink that suite to our lunch. Fresh fruit juice that combined with syrup. This is one of recommendation drinks at Calantha Restaurant.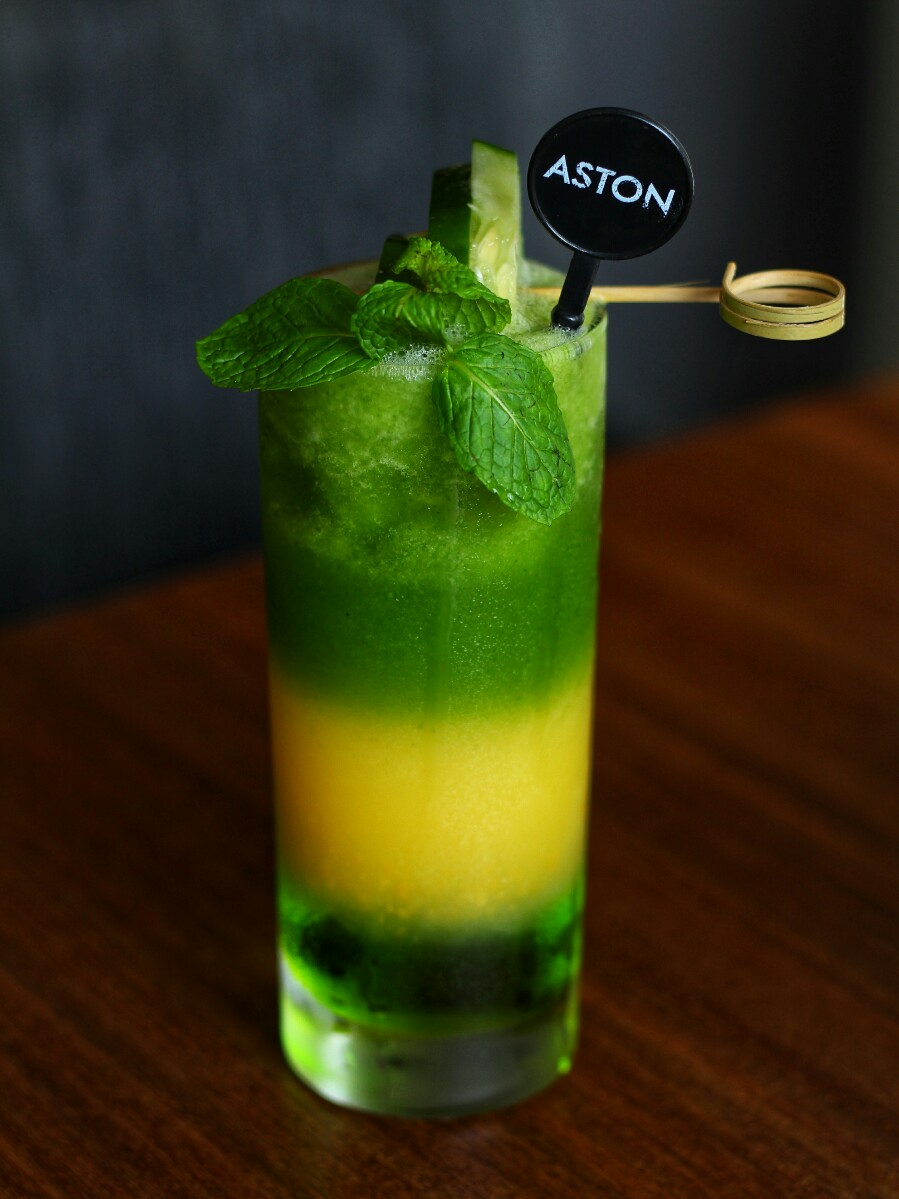 Aston Pluit Longue
Enjoy the comfort of ARES Bar & Lounge with beautiful views of Jakarta and a variety of choices of tea and coffee, cakes and sweet and savory snacks. Located on the 2nd floor, ARES Bar & Lounge is the perfect choice for casual business discussions and celebration events.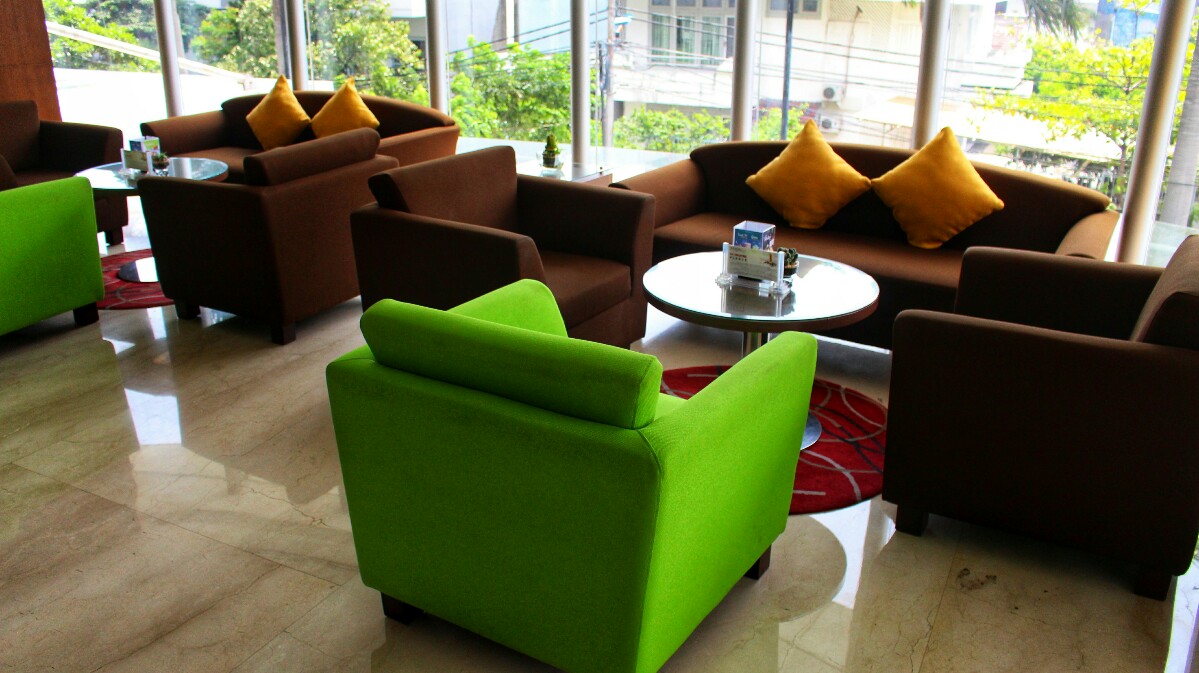 We had tried their signature sweet cake like tiramisu, matcha cake and roll cake in the longue. It was really enjoyable and this can be an option for you who need a place for chilling in the afternoon or just enjoy the bar at night.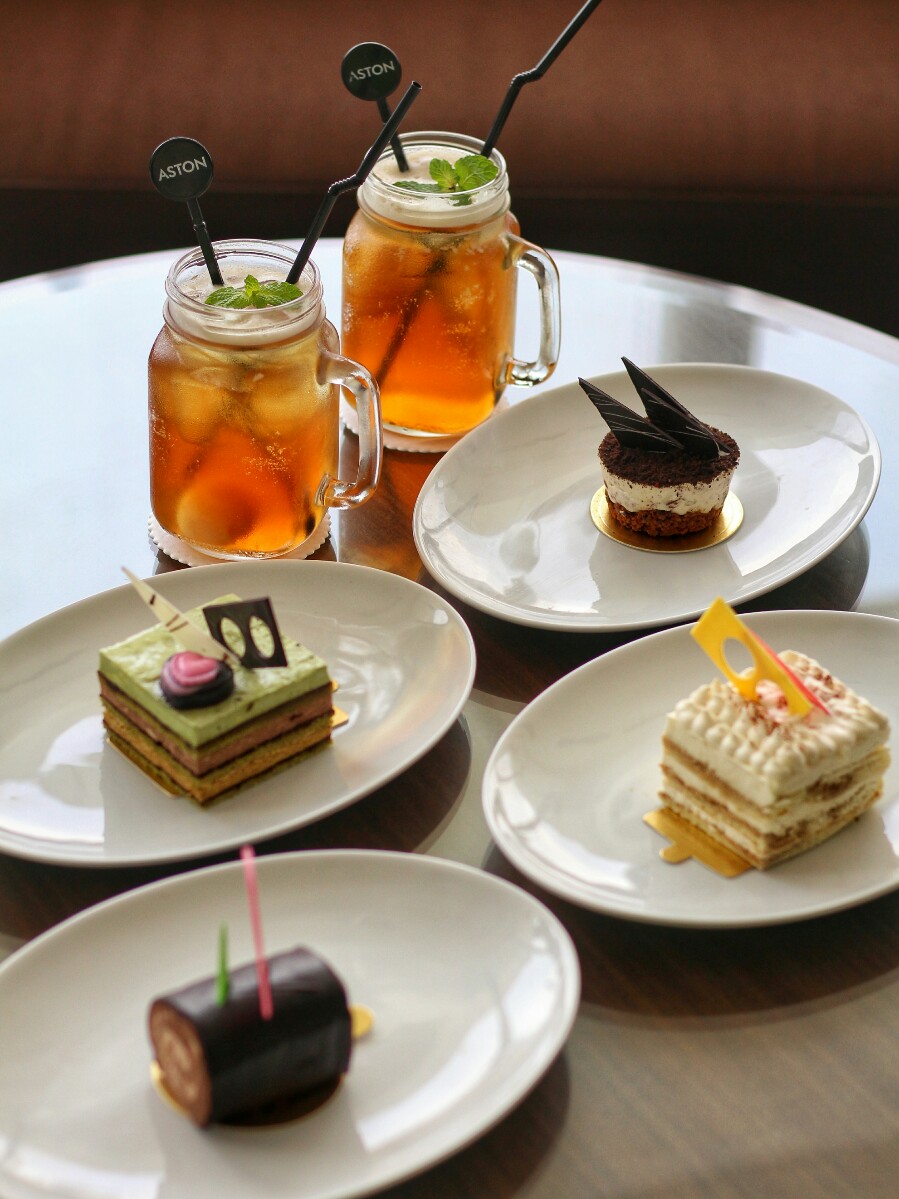 Aston Hotel Pluit Facilities
Here some facilities that provided when you stay at Aston Pluit Hotel.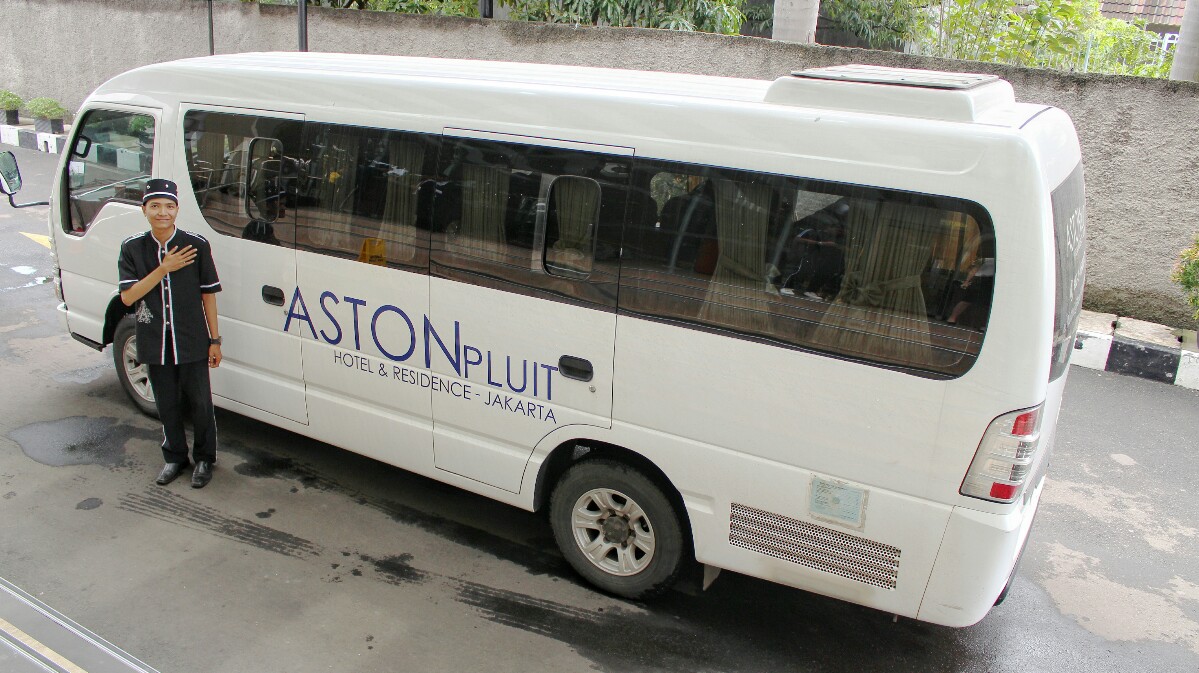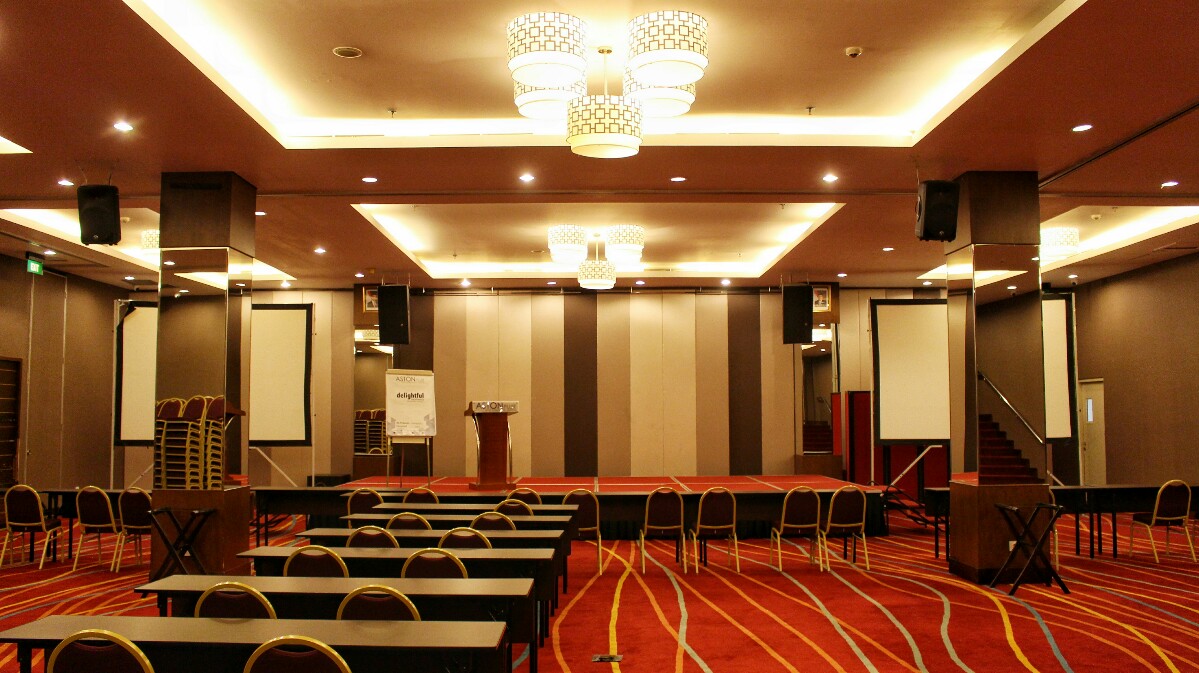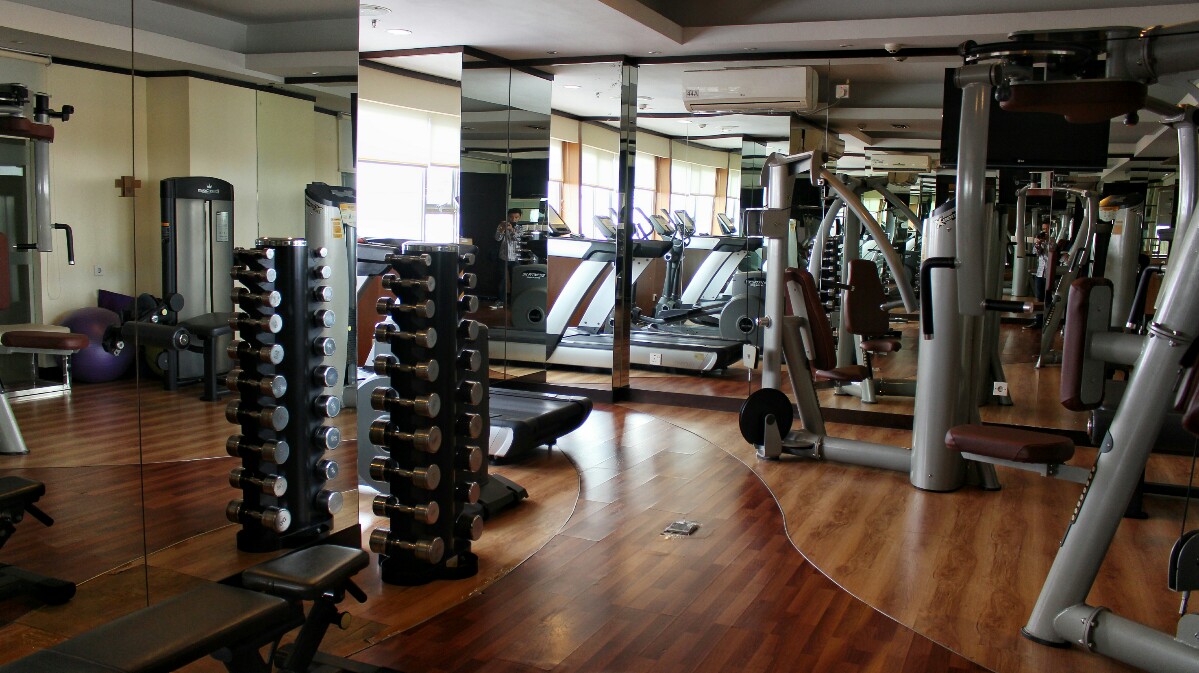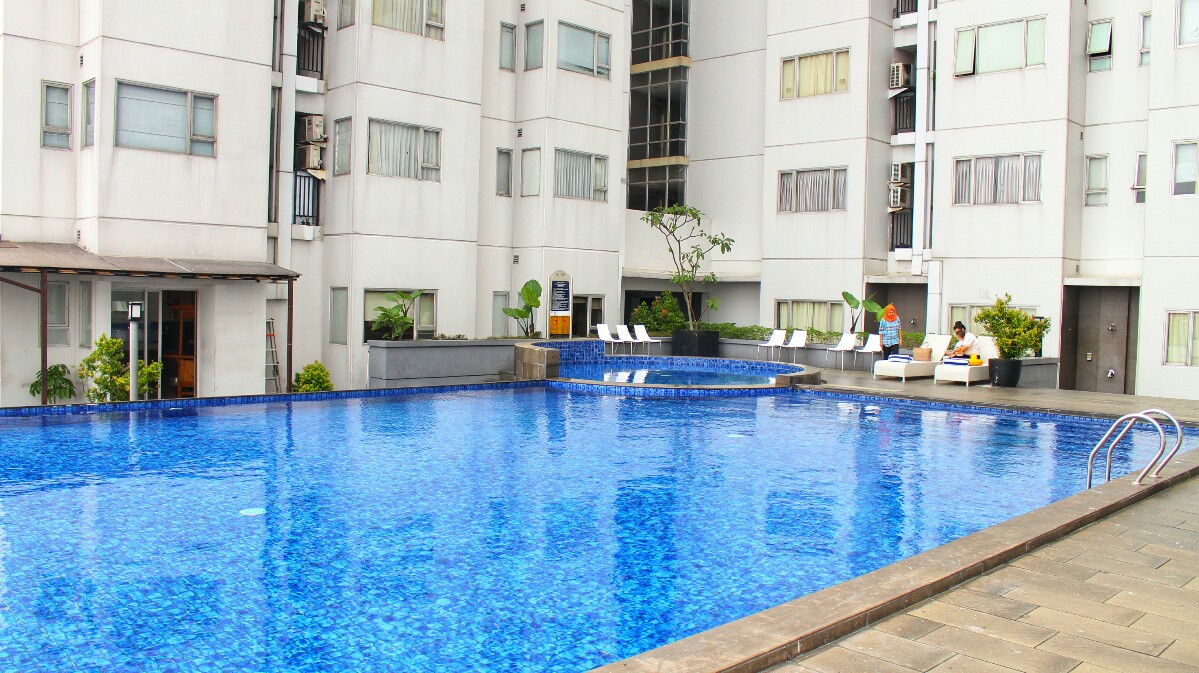 That is all the review for Aston Hotel Pluit and this place could be a good choice for you  with your family to spend the holiday or business trip.
Finally I close my review and don't forget to follow our culinary journey in this blog, Instagram, Youtube and Facebook. Please apologize if there are miss in writing or menu explanation. See you in another culinary journey with Jajanbeken!
CONTACT
Address : Jl. Pluit Sel. No.1, RT.2/RW.9, Pluit, Penjaringan, Kota Jkt Utara, Daerah Khusus Ibukota Jakarta 14450
<
p style="text-align: center;">Tel: (021) 66603377
Instagram: @astonpluit
MAP