If you would say that you are quite selective about your Japanese foods, specifically in the Sukiyaki and Shabu-shabu dishes, Aoki Japanese Cuisine would be the one place that you must visit in Jakarta. AOKI Japanese Cuisine has been reputed as one of the most stylish dining venues in the city. With a modern and private dining concept, their signature Japanese restaurant in South Jakarta serves fusion Japanese cuisine that will leave your senses completely amazed.​
Aoki Japanese Cuisine is a restaurant that has become a landmark of this hotel because it has stood for a long time. Besides serving famous Japanese food, Aoki Restaurant also provides an amazing array of house signature dishes as well.
This restaurant placed at the lower ground Grand Mahakam Hotel. From the main lobby, you will found the stairs that heading to the lower ground of the lobby. You will find the green and unique sliding doors along the alley that bring you to your private dining room. Beside the  private dining area, AOKI Japanese Restaurant also have public area, but its not too spacious.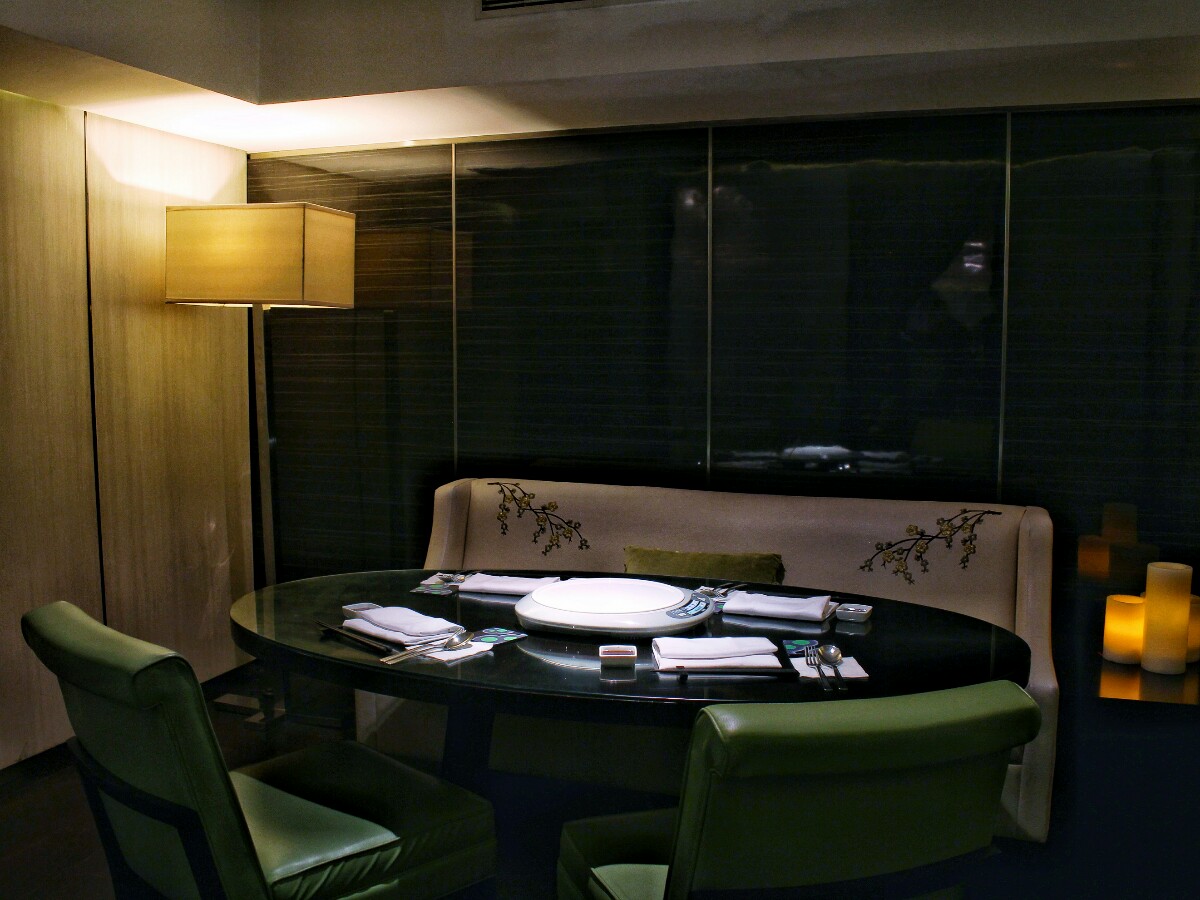 When I eat here, I occupy a special room with a capacity of 5 people. The room very spacious and feels very private because the room is pretty dim but still elegance.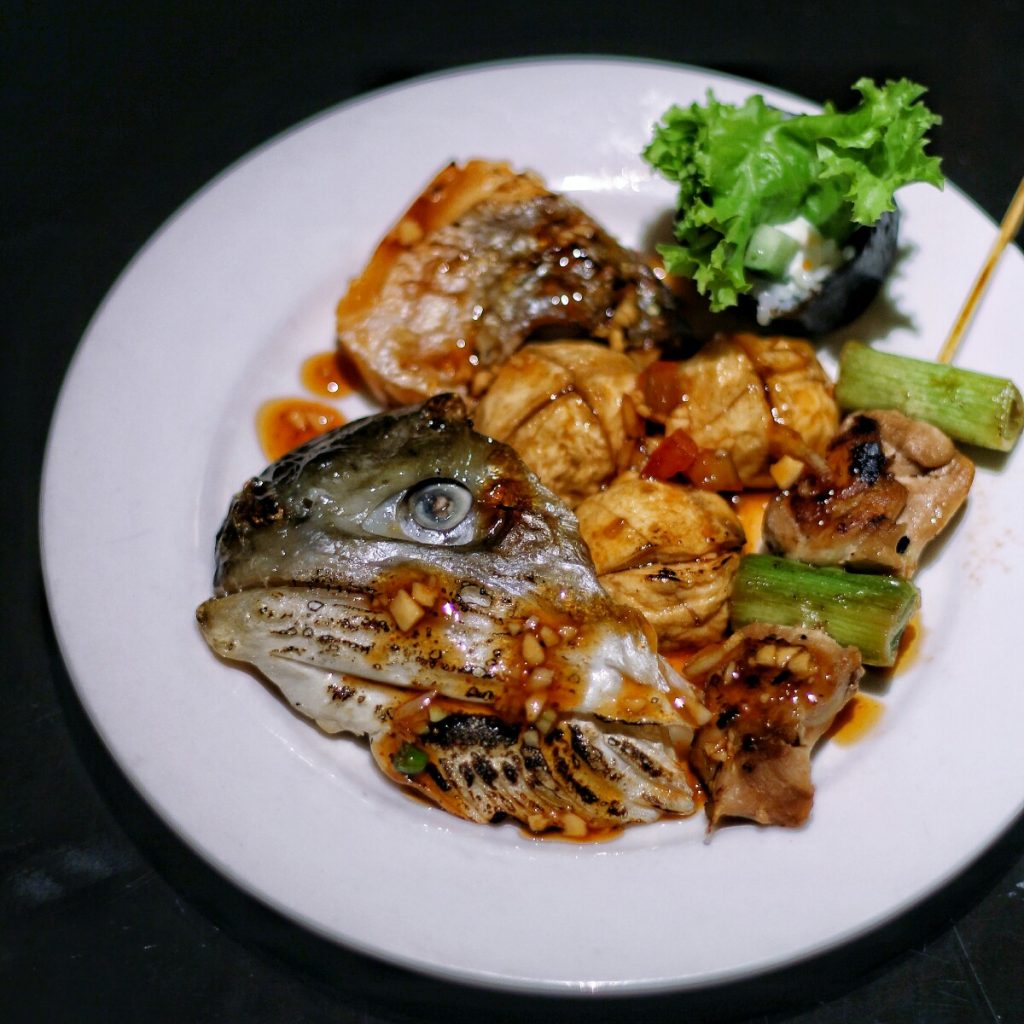 I came here at the weekend, and for a special weekend this restaurant serves a buffet menu in the form of Japanese food. And all the food served is very delicious and what I like about the buffet menu is grilled meatballs and baked salmon, you should try guys!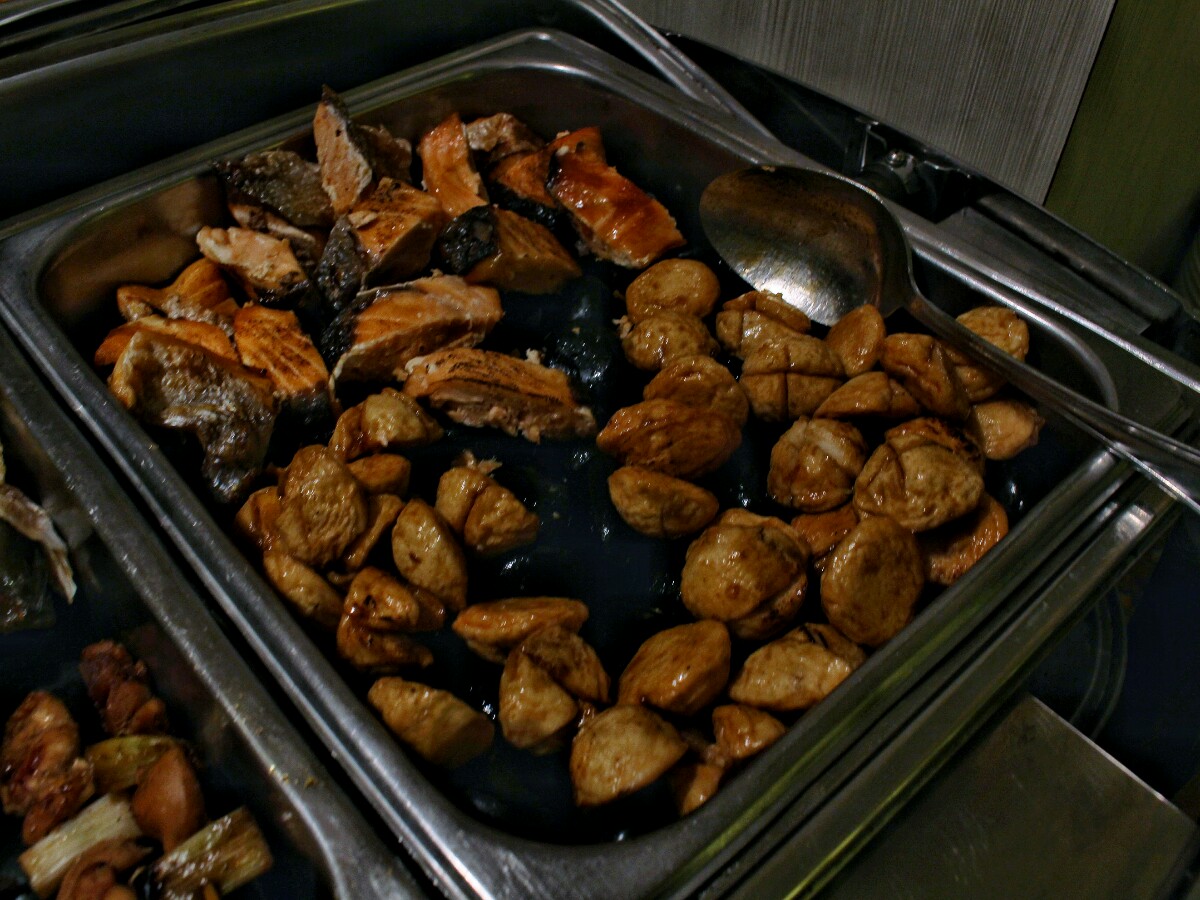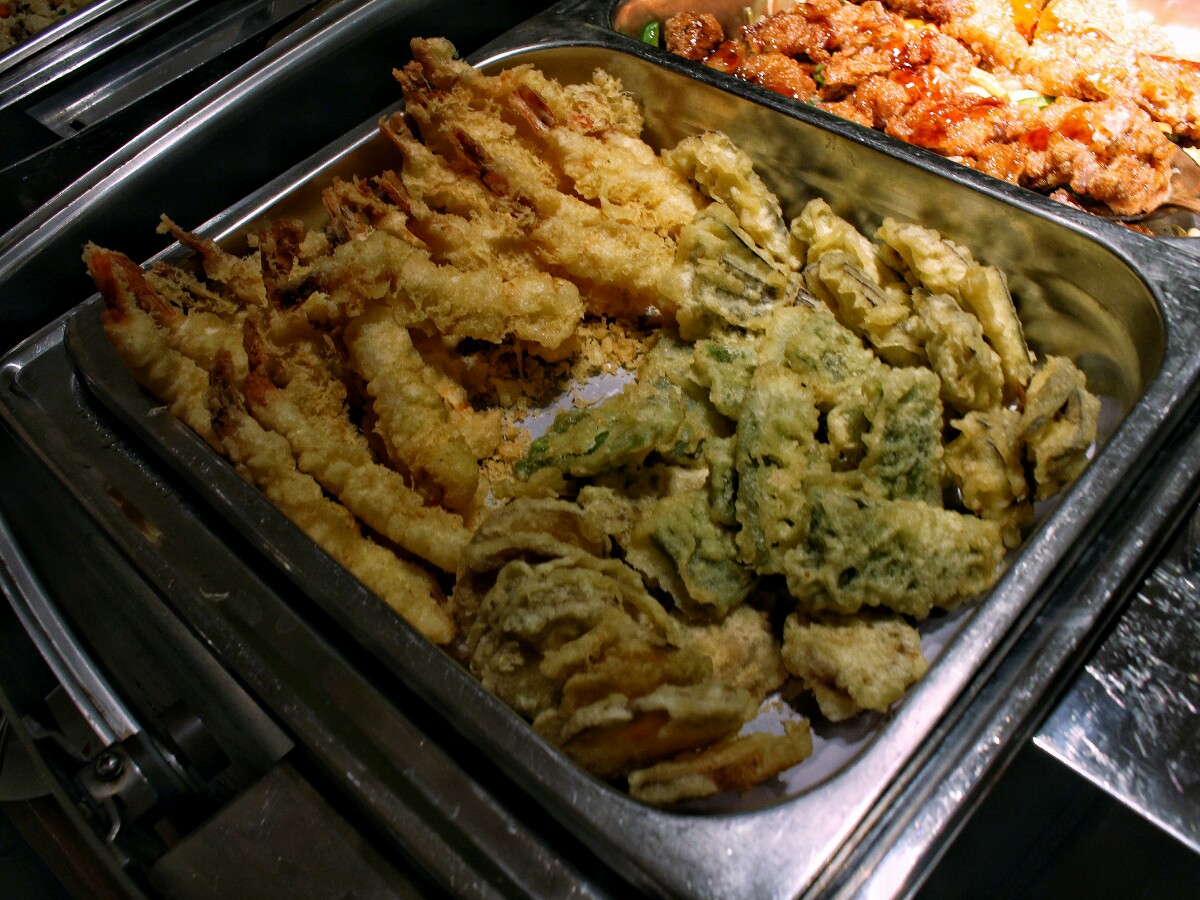 Tempura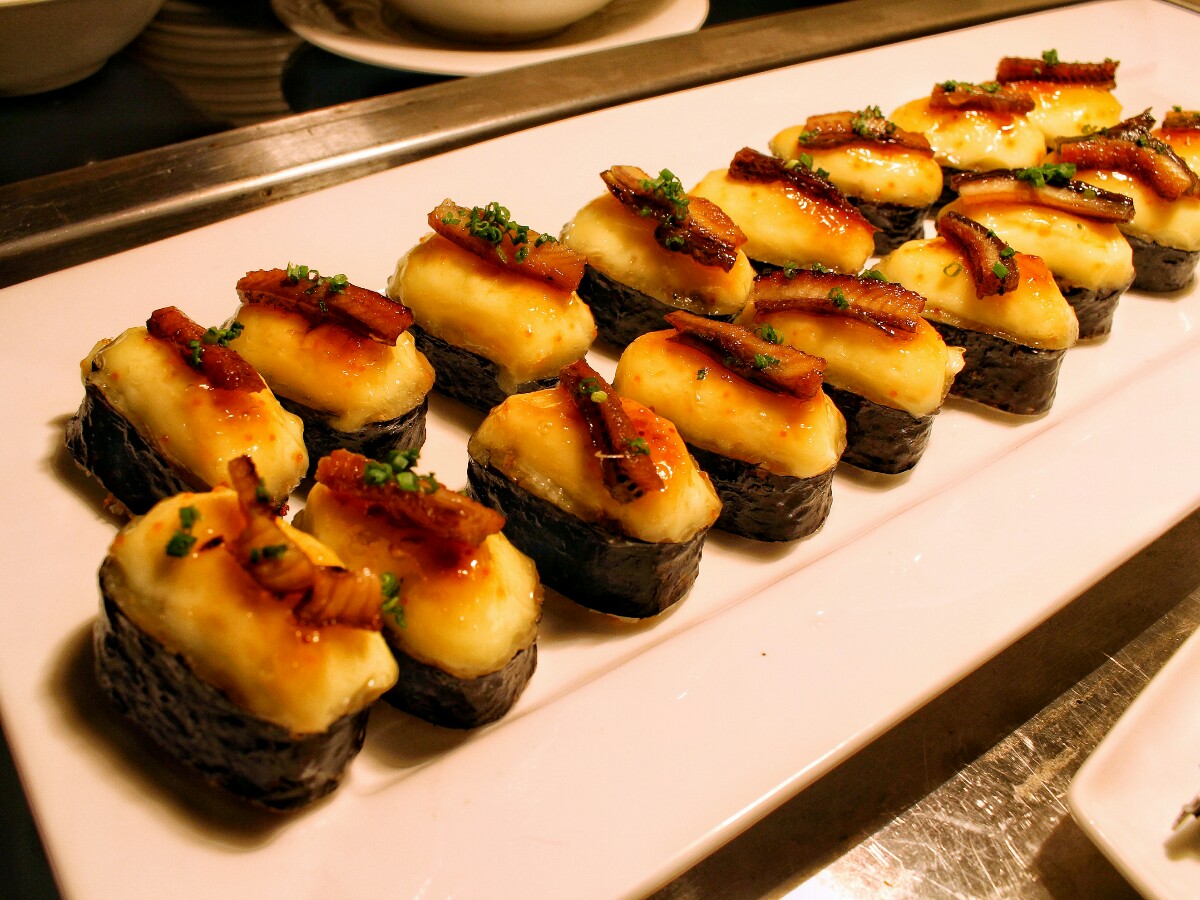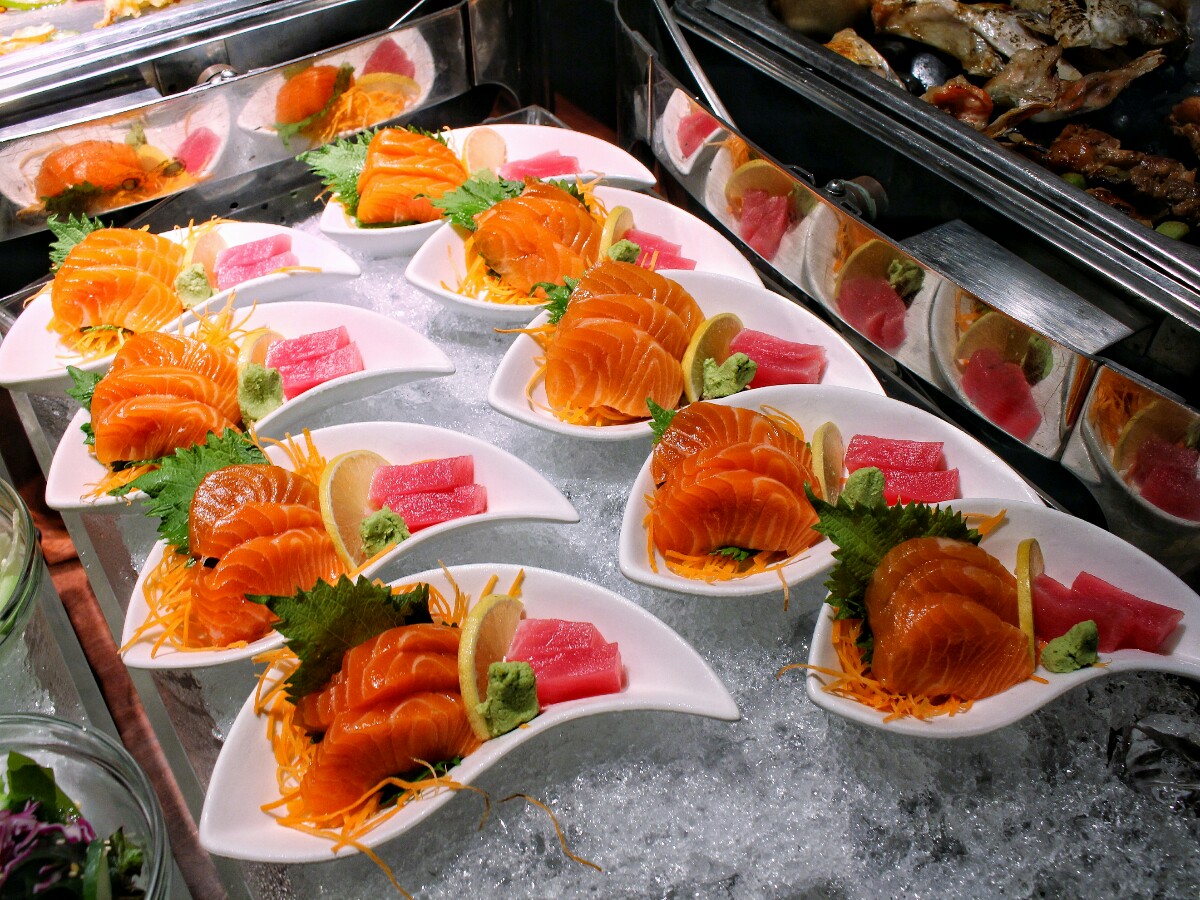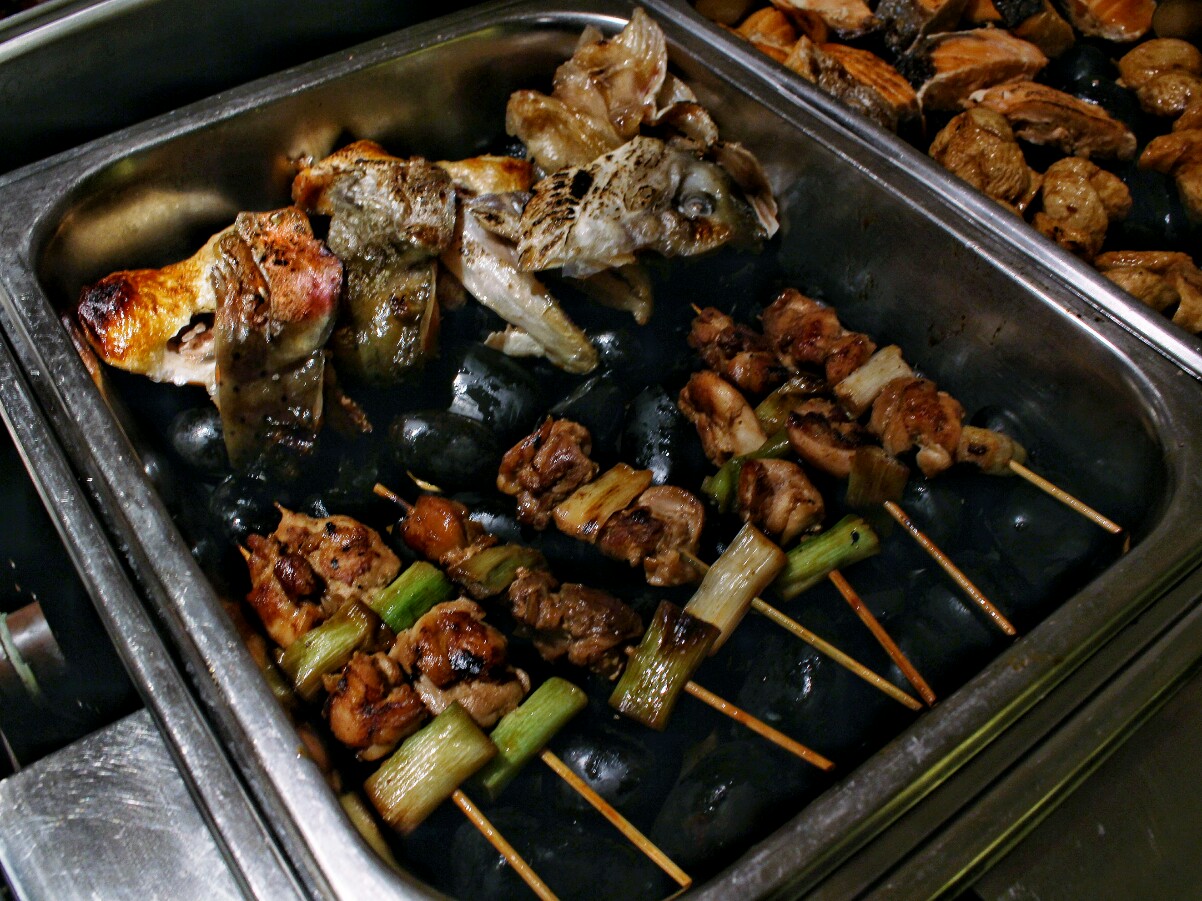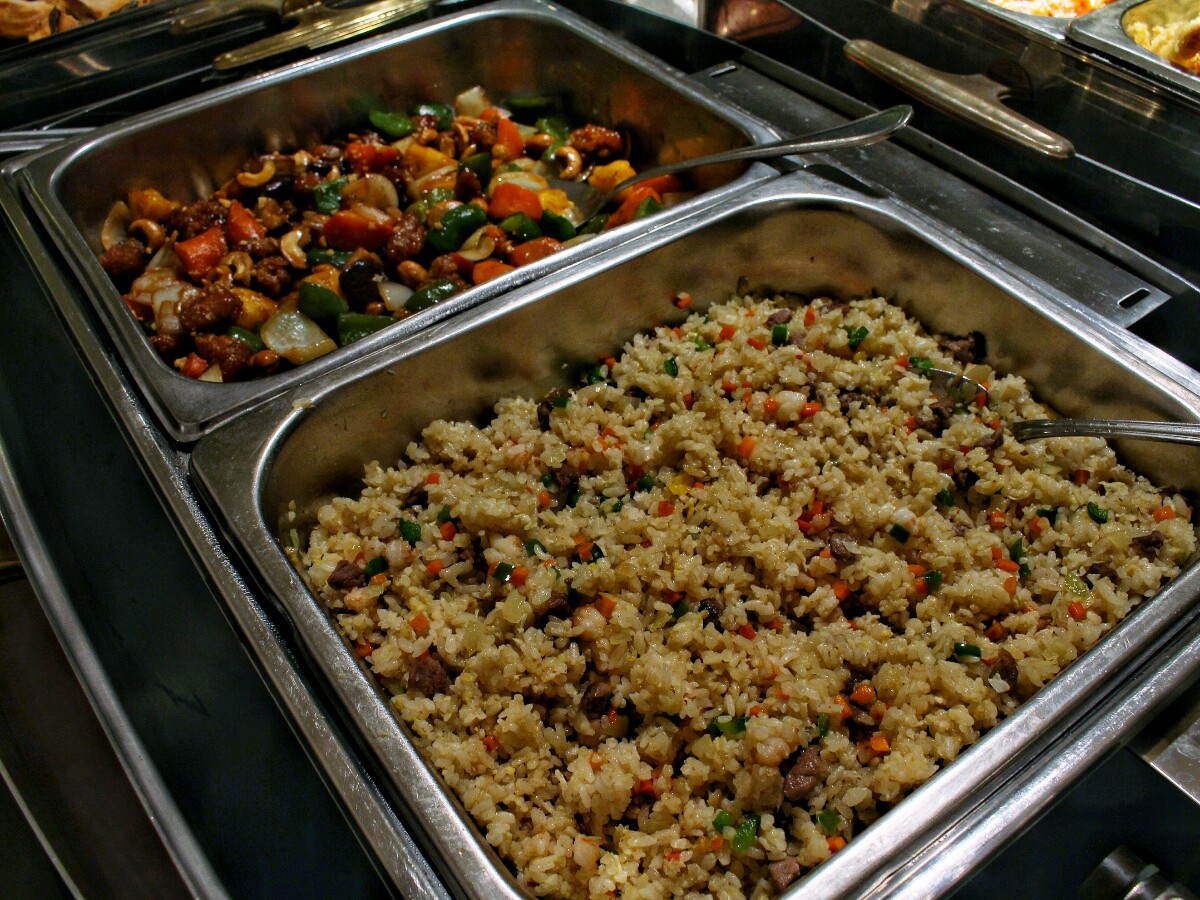 Sukiyaki Aoki Japanese Restaurant
For sukiyaki menu here is presented differently than usual, they use paraffin paper as the pot. On this menu they also serve very complete vegetables. The choice of meat served was also quite a lot, this time I chose US beef and for dipping sauce they serve ponzu and gomadare. To cook it, you don't have to worry because the staff here will help you.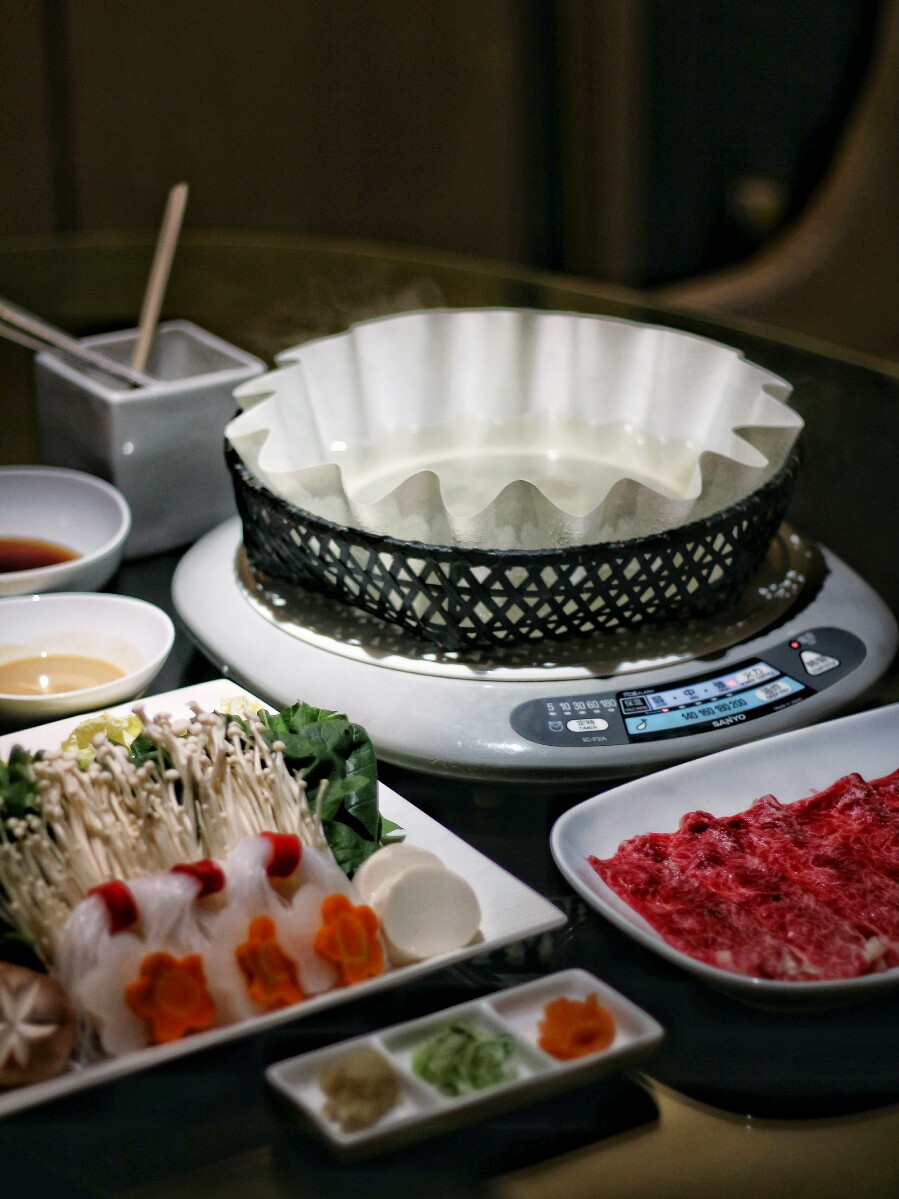 The beef quality is very good with less fat and so fibrous. When it cooked the meat become fibrous and not too sweet but really tender in mouth.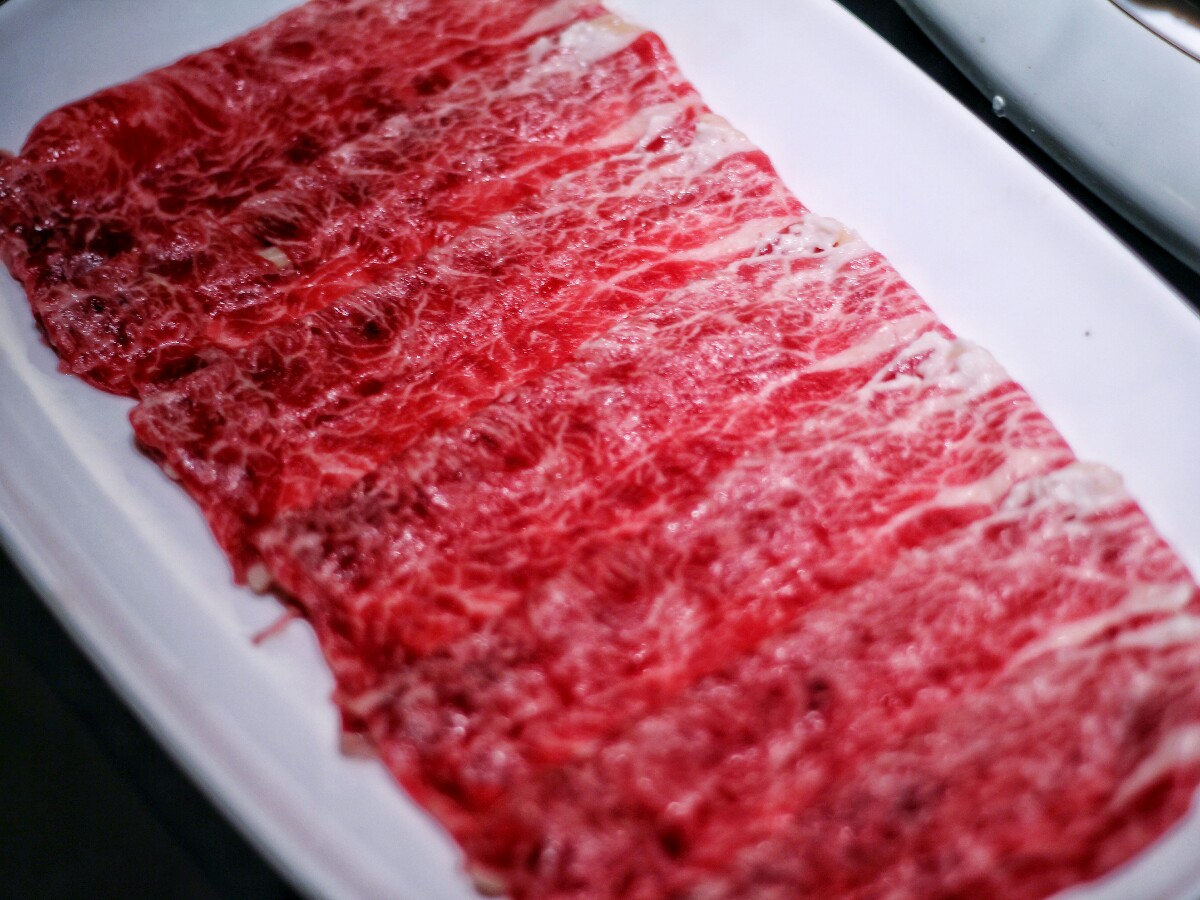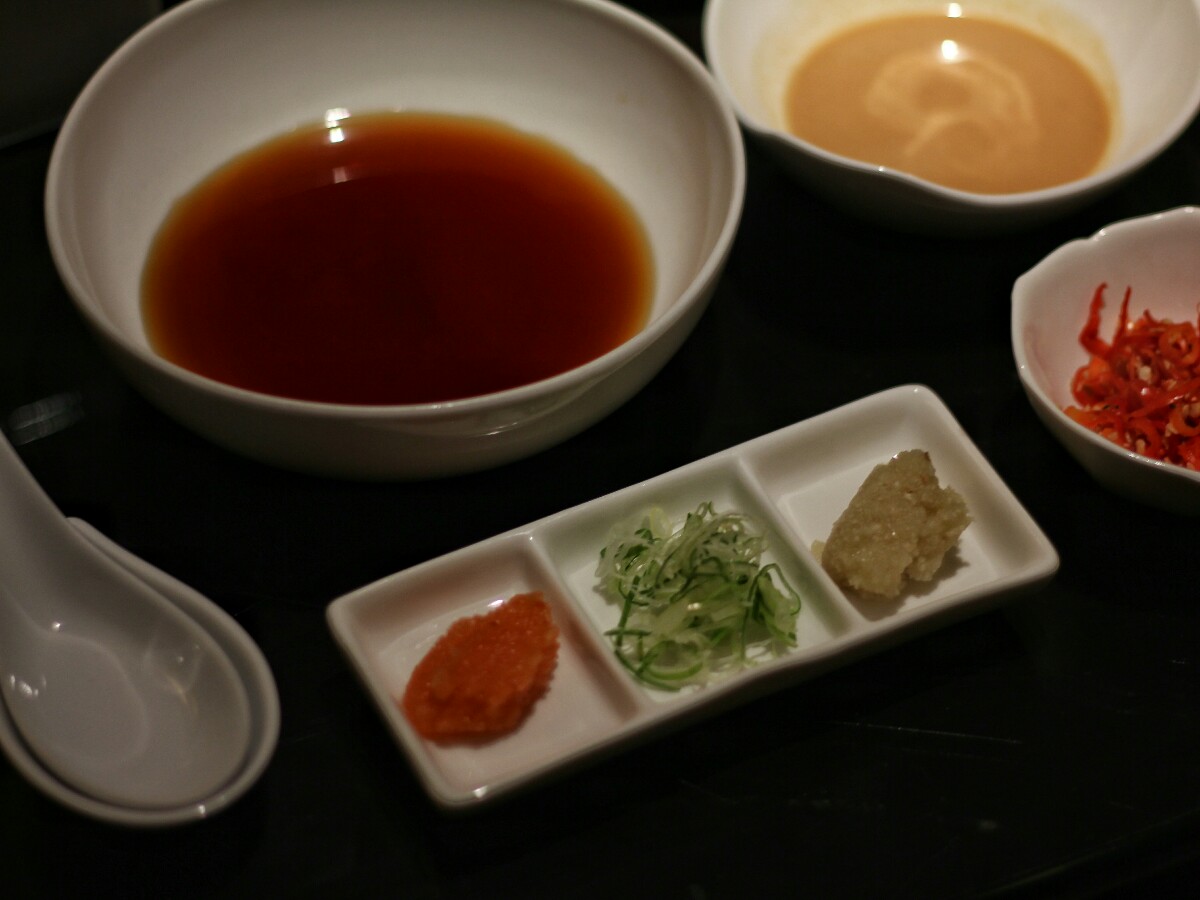 To enjoy this sukiyaki at AOKI Gran Mahakam is you just put the vegetables in the soup along with the beef. After you get desires cooked level, just take the vegetable or the beef from the pot and dip it in the ponzu or gomadare sauce.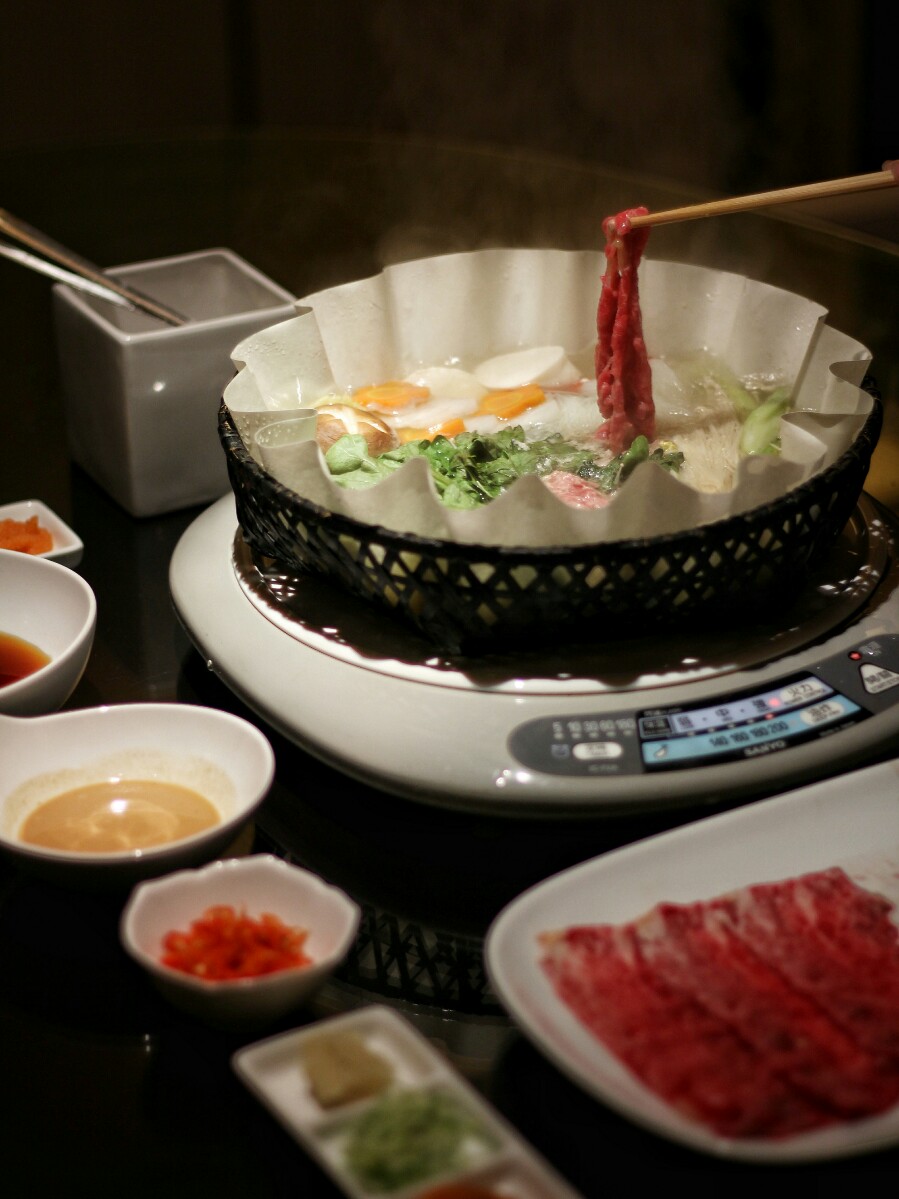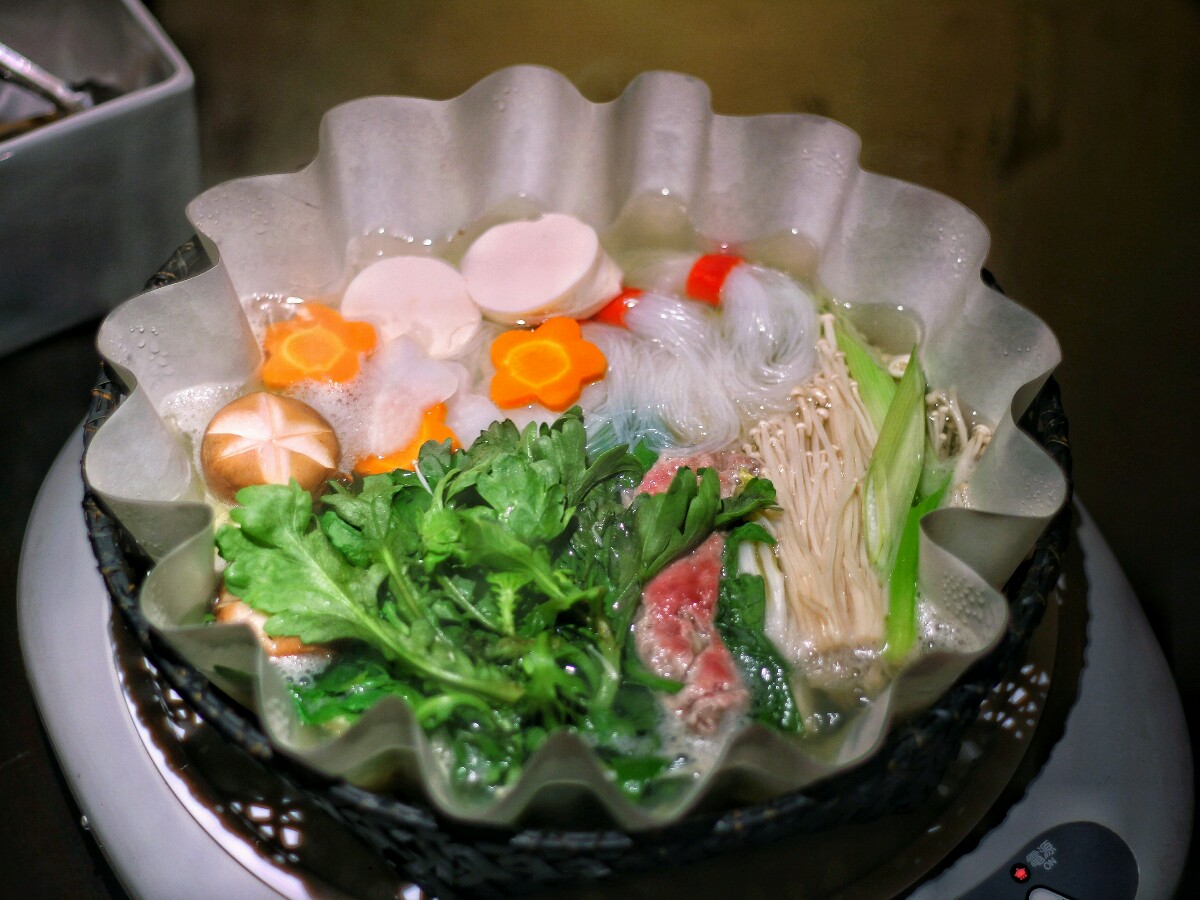 Garden Salad
How much I like this salad, they serve it with spinach mixed with sesame mayo sauce, corn and grill pumpkin. When this menu came to our table, we found a very fragrant aroma from the sesame. For the taste it feels sour and sweet I like it!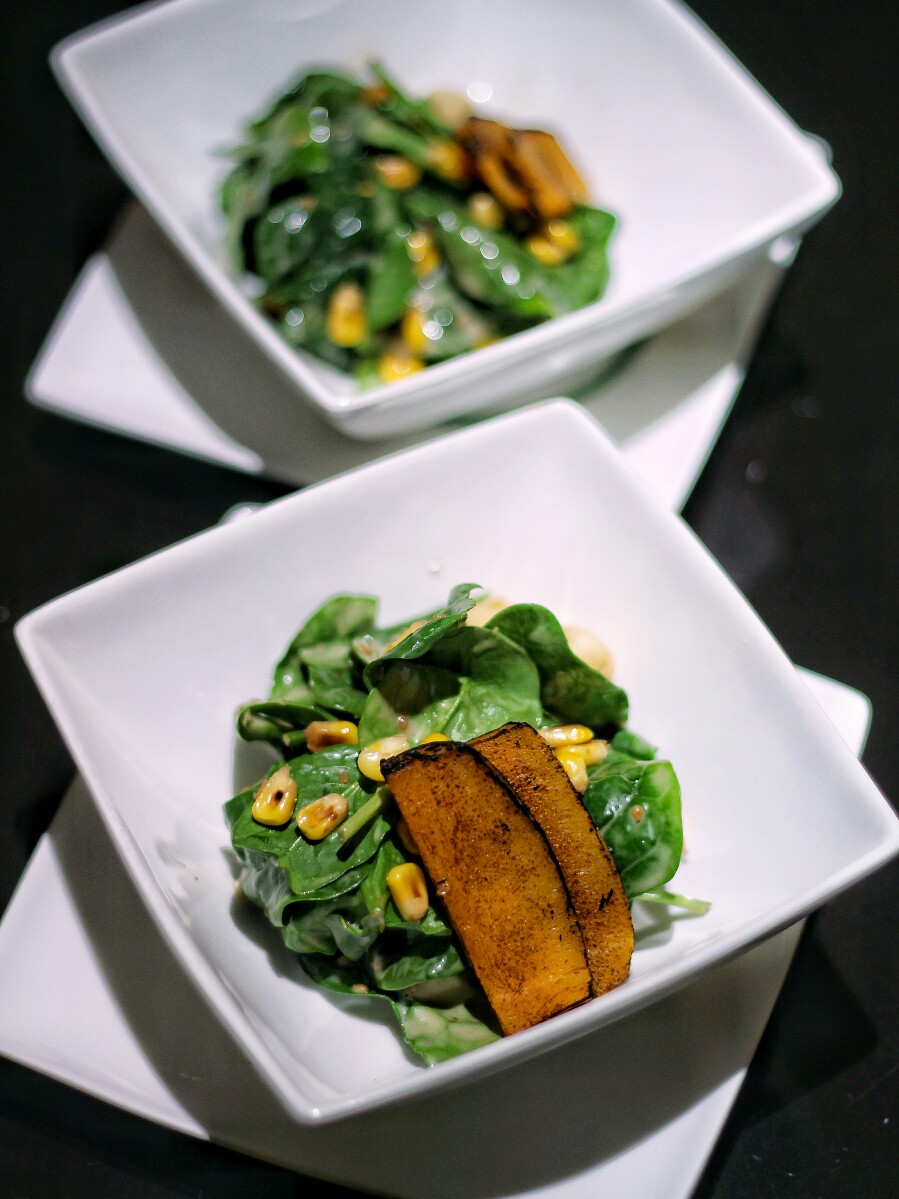 Fresh Crab Hand Roll (Special Sushi)
This menu is presented very unique the appearance looks like ice cream lol. This crab hand roll using soy to wrapped the white rice with crab meat and tuna cut along with mayo sauce inside.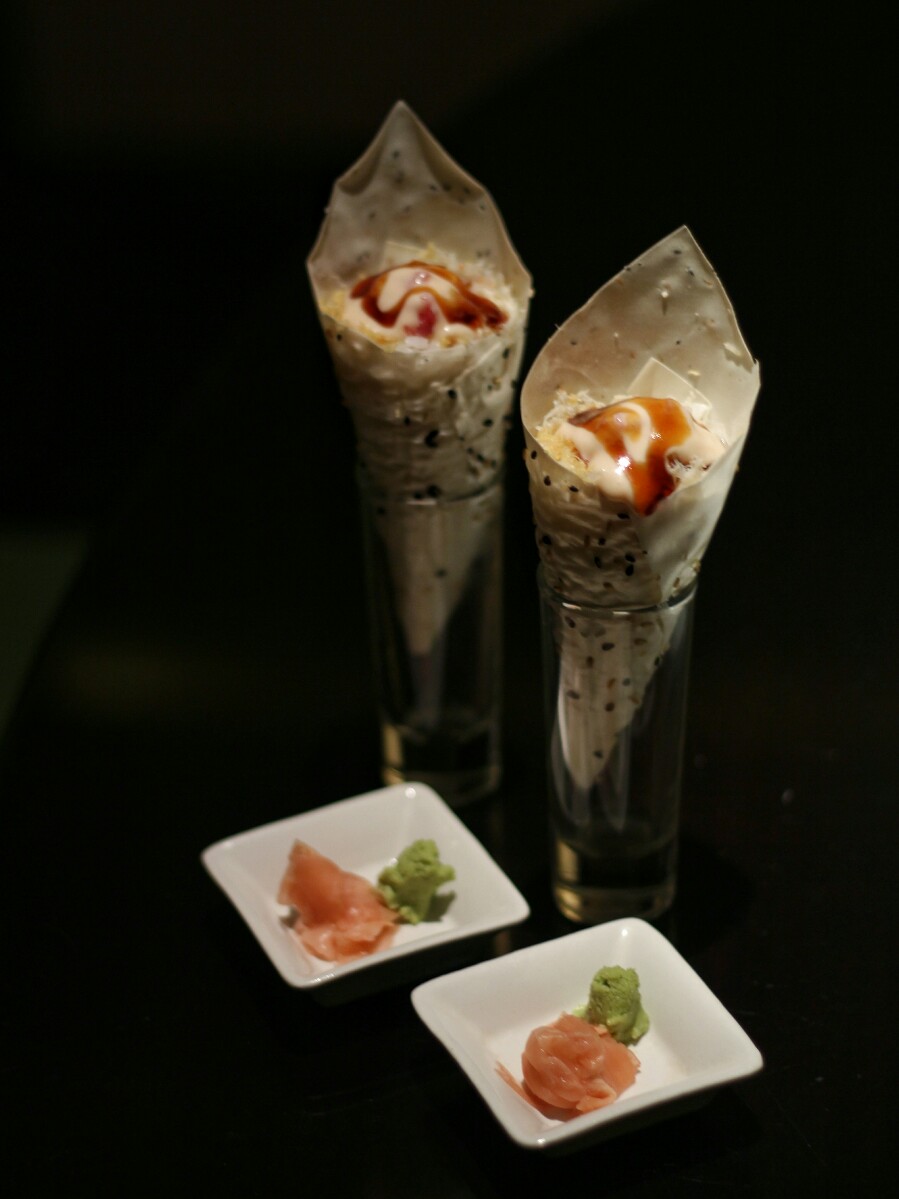 Truffle Beef Bowl Aoki Japanese Cuisine
This simple menu is served with beef pieces and the tempting aroma of truffles. The beef is served with tender and juicy. For me, the truffles really strong and smells delicious. If you come to Aoki Japanese Restaurant you have to try it, and feel the pleasure.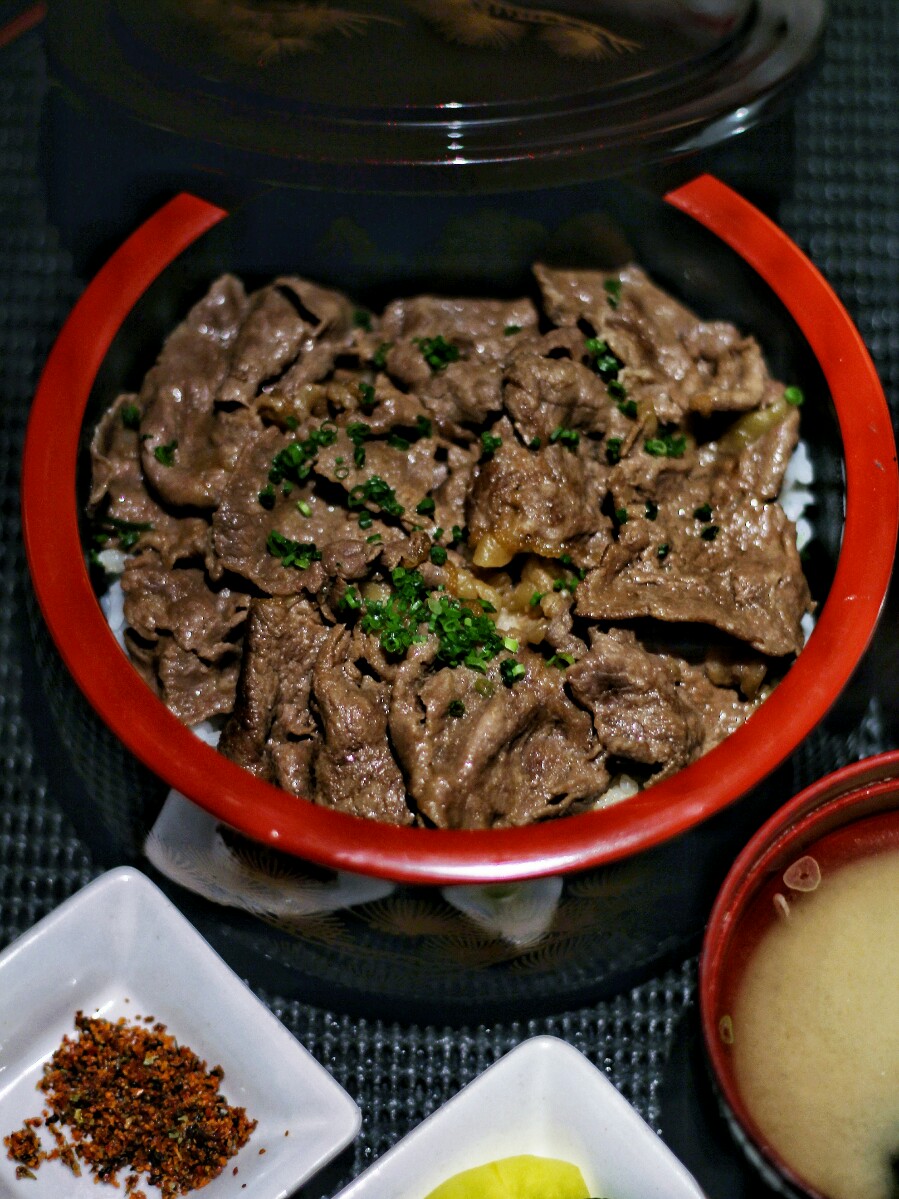 Besides good food, Aoki Japanese Restaurant will pamper you with various delicious desserts like Mochi ice cream and matcha ice cream. Love the mochi texture and the ice cream all is good.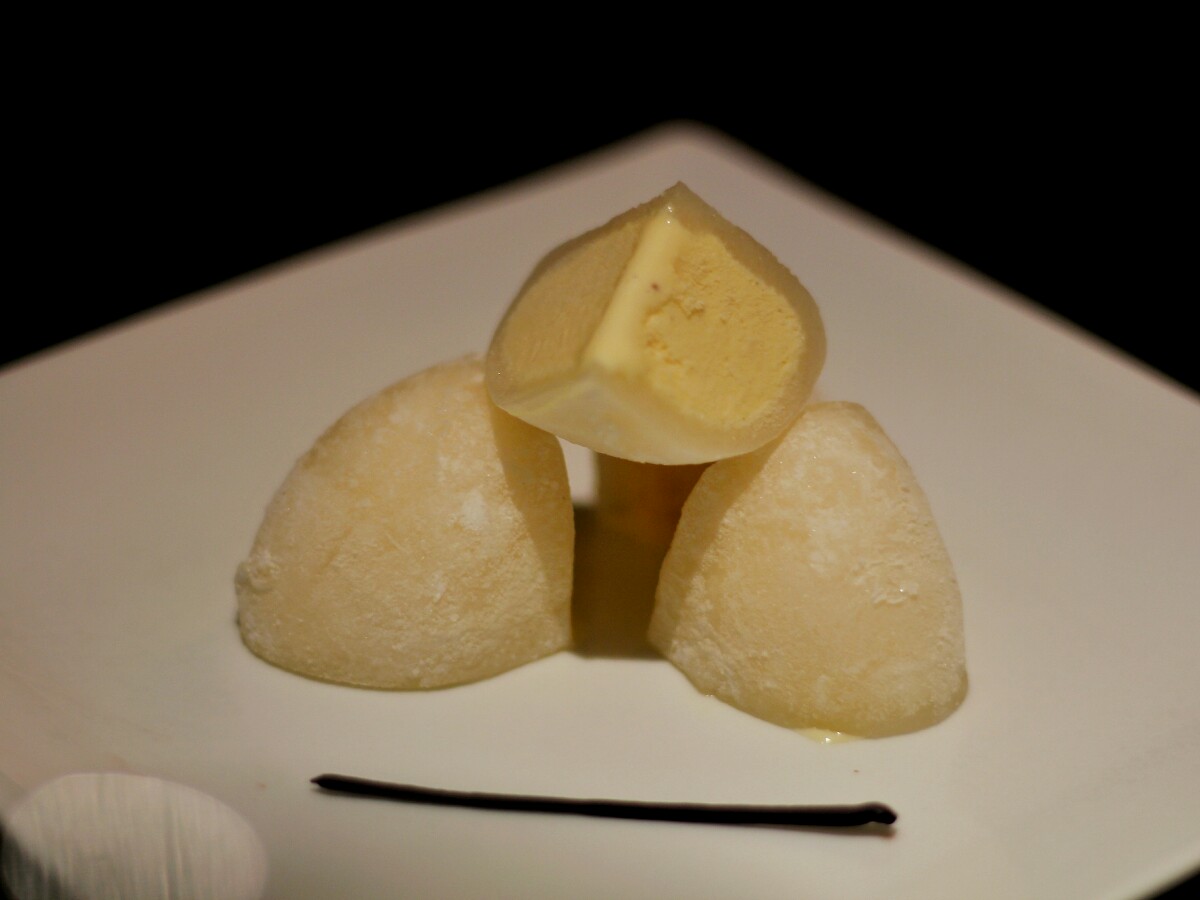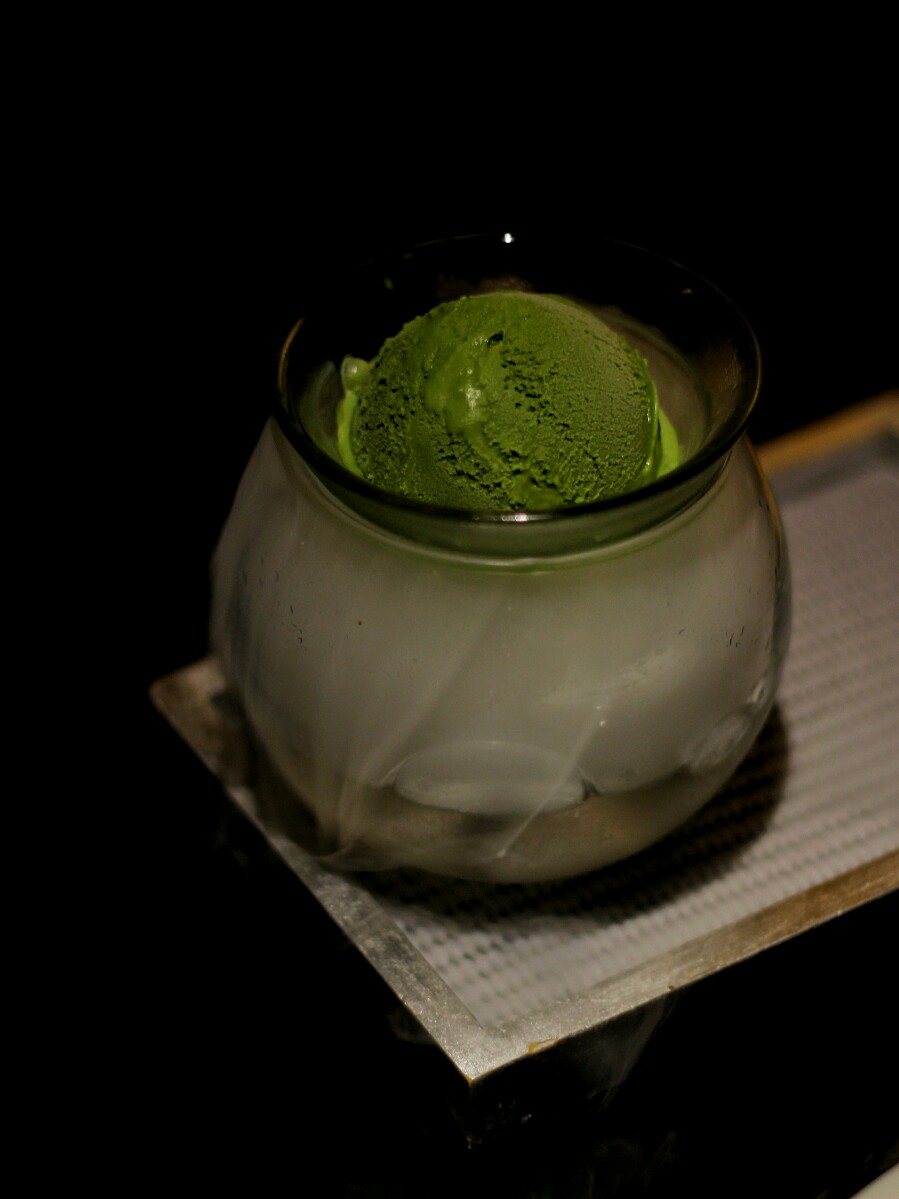 At the end, I really had a great time having dinner at AOKI Japanese Cuisine. Really great ambiance and balance with really great and delicate food. Not to forget the peoples, really nice & helpful. Aoki Japanese Restaurant serves food with a la carte or buffet. You can find the buffet every sunday so don't miss it. For everyone who want to know about Gran Mahakam Hotel you can click link here!
Finally I close my review and don't forget to follow our culinary journey in this blog, Instagram, Youtube and Facebook. Please apologize if there is something missing in writing or menu explanation. We open for critics and comment. See you in another culinary journey with Jajanbeken!
RATING
Taste : Excellent
Service : Excellent
Price :  Average
FACILITIES
Wifi : Yes
Plug : Yes
Dine in : Yes
Outdoor : No
Toilet : Yes
Parking: Yes
CONTACT
Address : Hotel Gran Mahakam, Jl. Mahakam I No. 8, Blok M, Jakarta
Tel: 021 21889061
Instagram : @granmahakamhotel
INFORMATION
Open hour:  11.00 – 15.00 WIB – 18.00 – 23.00 WIB
Price : Rp550.000 for two people (approx.)
Dresscode : Smart Casual.
MAP