Healthy food not have to be rare or weird, the fact that healthy foods are also very easy to get around us. Maybe some of us are very busy or do not have time to make or cook healthy food at home. Therefore we need a restaurant that serves healthy food at practical to be exact. On this occasion Beken would like to introduce to you a healthy food restaurant that's called MAM Jakarta At Senayan City .
Firstly, Beken will collect five things about MAM Jakarta restaurants, certainly very interesting to observe. Check it out: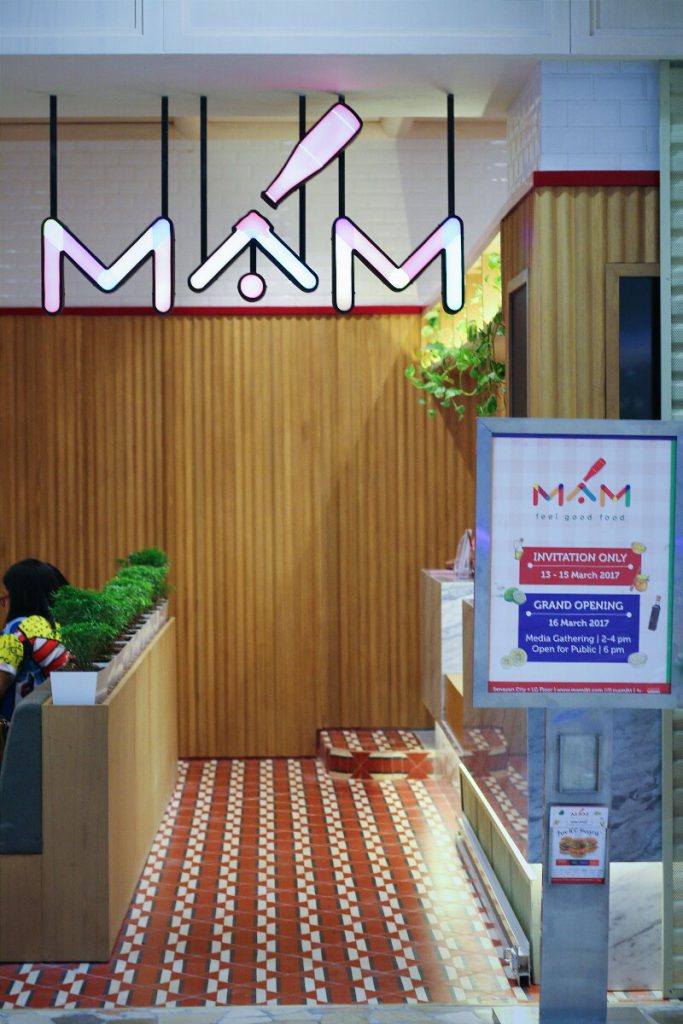 1. MAM Jakarta by 3 Skinny Minnies
Yup, we're talking about 3 skinny minnies, this is a catering bussines who pioneered 4 companions Tana Suwardhono, Reina Wardhana, Jessica Halim, and beautiful actress Dian Sastrowardoyo or familiarly called Dian Sastro. Recently very busy to discussed because the delicacy of the food were not at all like diet food.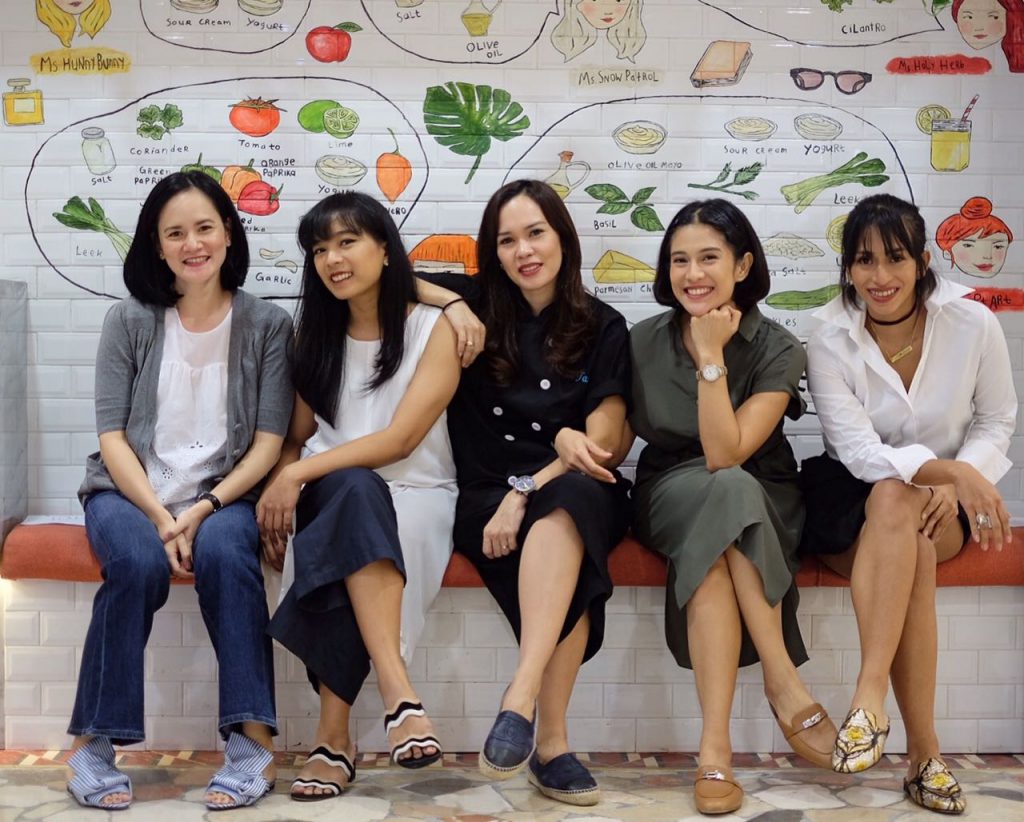 2. MAM Words Meaning
They create a name of MAM because it has two meanings. The first, MAM is mama or mother because the people behind the restaurant being famous is woman and they all have to be a mama or mother. And the second In Indonesia MAM can analogy with eat. Usually little child ask for food to his mother with words "Mam".
So, that's the meaning of the name of MAM they have used. And the interesting when you want to order food here, the waiter will ask "Mau MAM apa?"
3. MAM Jakarta Serves Healthy Food
As we know it, before they set up this restaurant they are already experienced in taking care of a healthy food. They use high quality materials in serving food to consumer at this restaurant. They didn't use any preservatives or other. Evident, when I take away one of the drinks at this restaurant the period of expired is very short.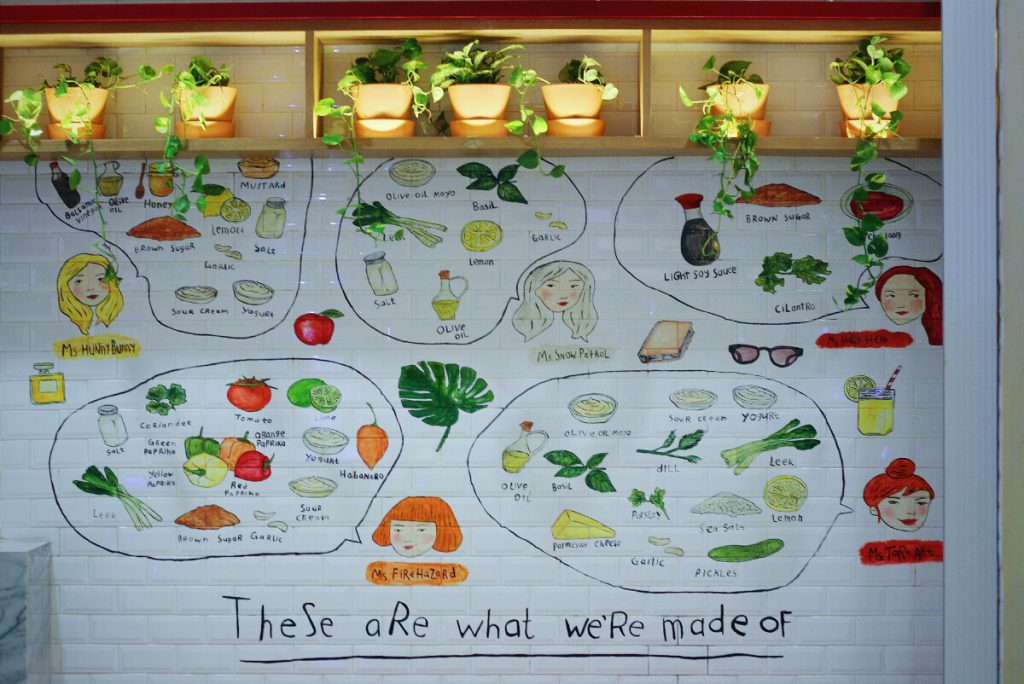 4. Healthy Food But Tasty
Fast food restaurant, Not truly a low calorie food but truly ingredients like real meat chicken not frozen meat so it's more tastier. At this restaurant you will get a complete package about taste. Why I told you so? Because MAM Jakarta dare to present healthy food with ingredients that we usually find in a fast food restaurant.
5. Fast Food Restaurant But Healthy
If we talk about healthy food, surely that is synonymous is the food was not tasty. Because usually the ingredients are used not mixed with food additives like seasoning. Therefore MAM Jakarta want to change the mindset of people towards healthy food. At this Restaurant the assumption of healthy food bad is a big mistake. Because in terms of taste all the food here is very delicious.
After you know the 5 things you should know about MAM Senayan City Jakarta from Jajanbeken version. It should be you know the menu of the food served at this restaurant. Check it out guys!!
The Burgers At MAM Jakarta
The Disastr Burger IDR 116,5K
This burger is one of the signature menu here. The menu name is taken from beautiful actress is Dian Sastro which is one of the owners at MAM Jakarta. This menu it served with a Double Wagyu Beef Patties and melting cheese. The texture of beef is very tender and juicy, when cut this burger is very easily.
This is a very healthy menu, although the burger but the composition of foodstuffs is the best. They have a way of cooking and processing different from the usual. The most interesting is served chips are made from sweet potato. I like the chips because although made from sweet potato but the chips were served very dry.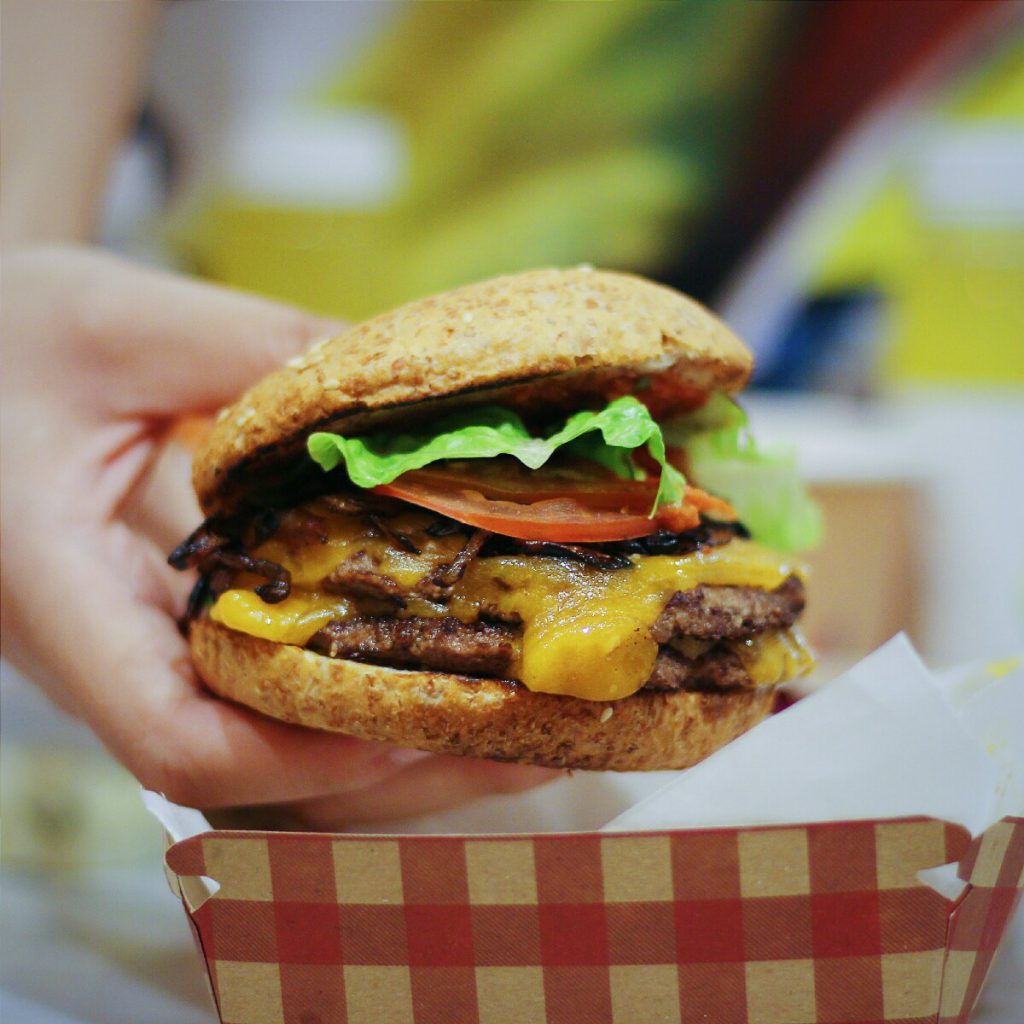 El Patron Burger IDR 76,5K
At this restaurant the burger menu has become the most popular. But it is true all the burger served this restaurant is very tasty. We can eat the burger with a healthy composition without having to junk food restaurants. For this one menu we are still talking about the burger, the burger served with corn-flakes, battered, chicken fillet, and veggie.
When we talk about the taste, all the food here is very delicious. Despite healthy food they present the same menu at fast food restaurant.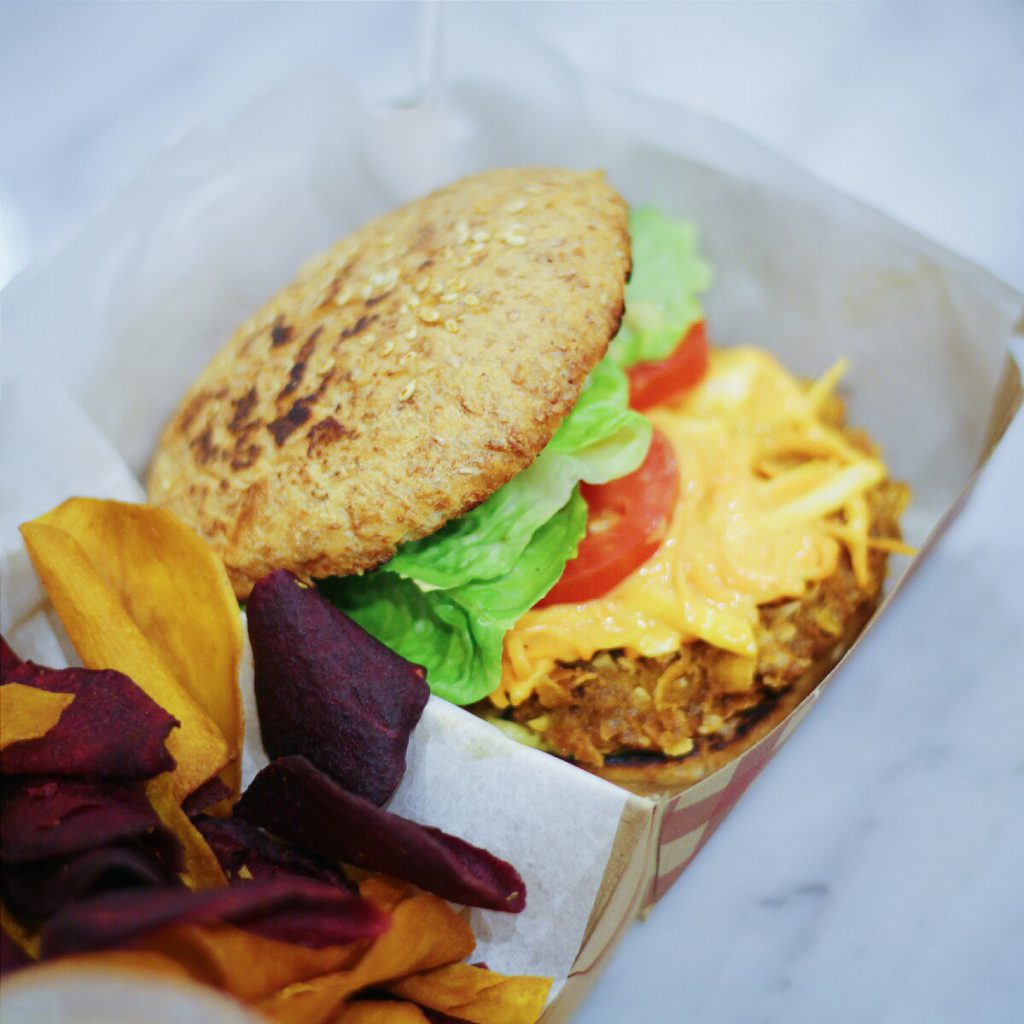 The Rice Bowl At MAM Jakarta
K-pop Rice Bowl IDR 86,5K
If you're a fans of korean flavor this menu is suitable for you. This menu it served with bulgogi-marinated gyutan, scorched kimchi, sunny side up and the gojuchang sauce. I'm really like with the texture of gyutan, So Juicy and tender. When I bite the burger really tasty and it become more tastier if you pour the gojuchang sauce over the gyutan.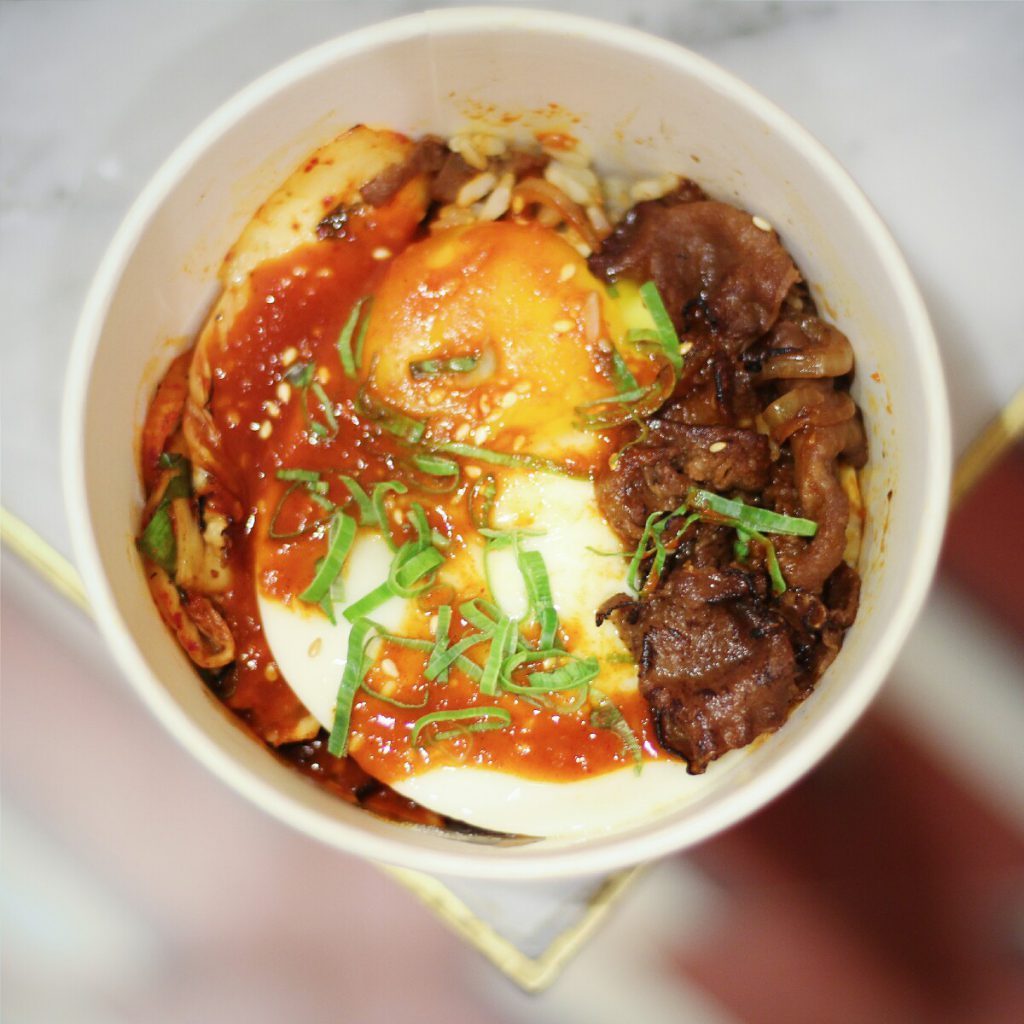 J-Pop Rice Bowl IDR 72,5K
This menu served with Grilled Chicken Marinated in Ginger, Broccoli, Soy, Carrots, Rice topped and Garlic Cream Sauce. I think this rice bowl menu is the most delicious, maybe because it tasted pretty spicy. The texture of the chicken meat is very tender and juicy, the seasoning well come through into the meat. So at the first bite this burger is very delicious.
Btw, they present a rice bowl with the portion healthy food so not too much or too little. But if you think this menu is very little don't have to worry guys! All the food here using the finest ingredients with high quality. So, even if you eat a little definitely faster satiety and durable.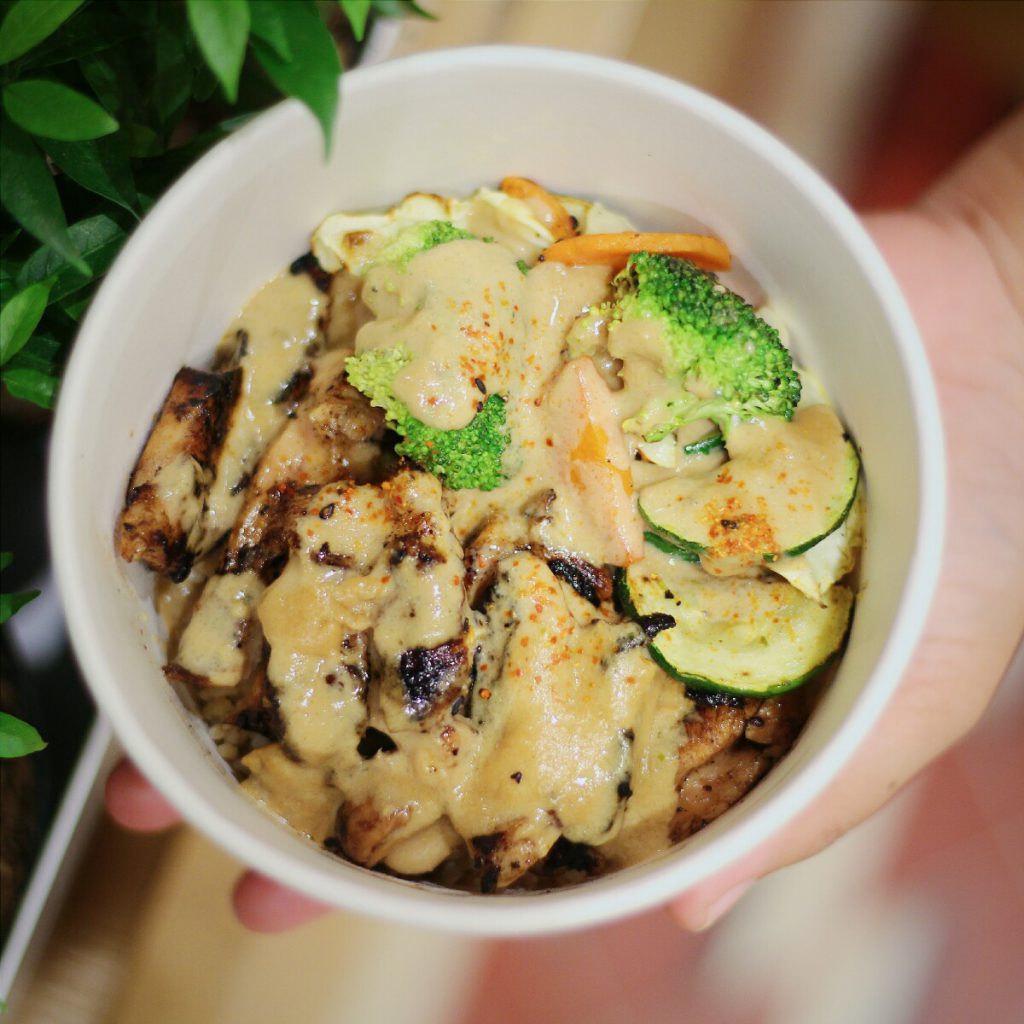 K-Pop Sandwich IDR 96,5K
This menu served with Tongue Marinated, Pickled Radish and Carrots. The dominant aroma come from cilantro and this as awesome. Talking about the texture of the bread is really tender and crisp. And the texture of the beef tongue is very juicy, I think this is the perfect sandwich at this restaurant.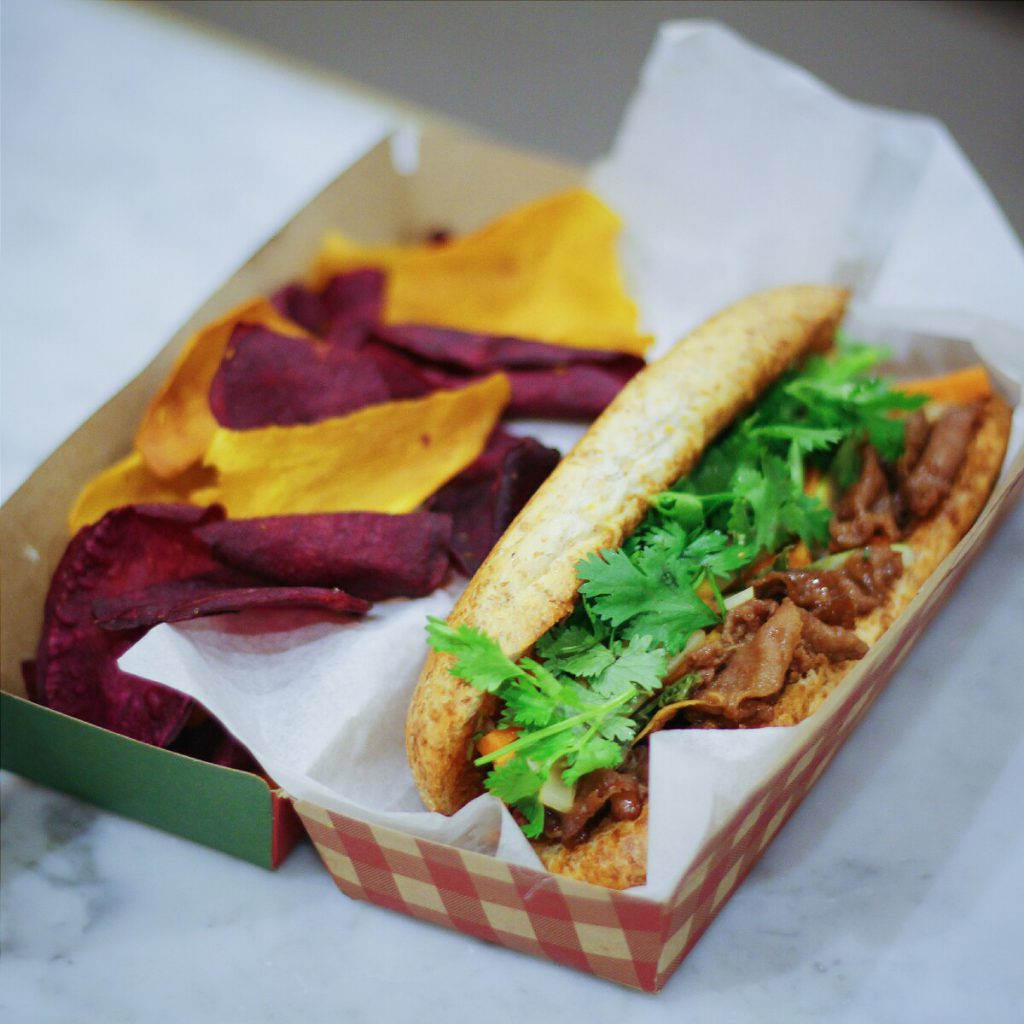 That was my culinary tasting at MAM Jakarta Senayan City. Even though all is healthy food but they have a very tasty and a must try list restaurant. In addition to delicious, the price of healthy food at this MAM Jakarta is affordable from the special ingredients and concept.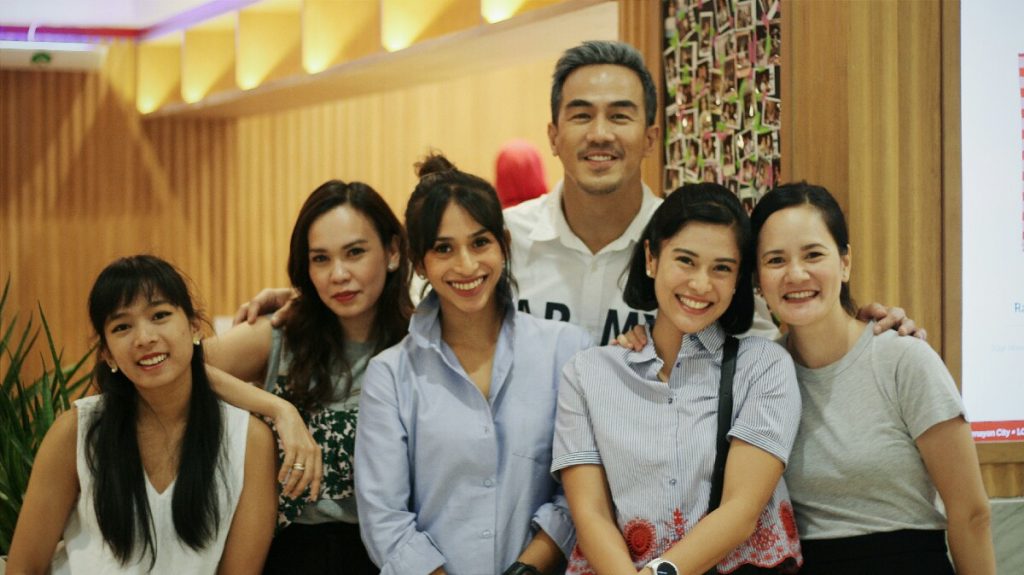 Thank you for coming in this article, don't forget to subscribe my blog and see the others awesome articles. I apologize if there are errors in my writing, and see you to the next adventure with Jajan Beken 🙂
RATING
Ambience : Good
Taste : Good
Service : Good
Price :  Average
FACILITIES
Wifi : Yes
Plug : Yes
Dine in : Yes
Outdoor : Yes
Toilet : yes
CONTACT
Address :Senayan City, Lantai Lower Ground, Jl. Asia Afrika, Senayan, Jakarta
Instagram : @mamjkt
 
INFORMATION
Open hour :10h – 22h
Price : Average 200K 
for two people (approx.)