Have you ever heard about Warung MJS or Warung Mbah Jingkrak? This restaurant located in Setiabudi Jakarta, they have a unique way to attract customers by the design and also the food. The design is very complex, unique and extraordinary,  at first glance it feels like it's in Jogjakarta.
You might be familiar with Warung Mbah Jingkrak Setiabudi. This restaurant is unique with the iconic grandmother prancing in front of it. Apparently, now this restaurant has changed its name to Warung MJS which actually stands for Mbak Jingkrak Setiabudi.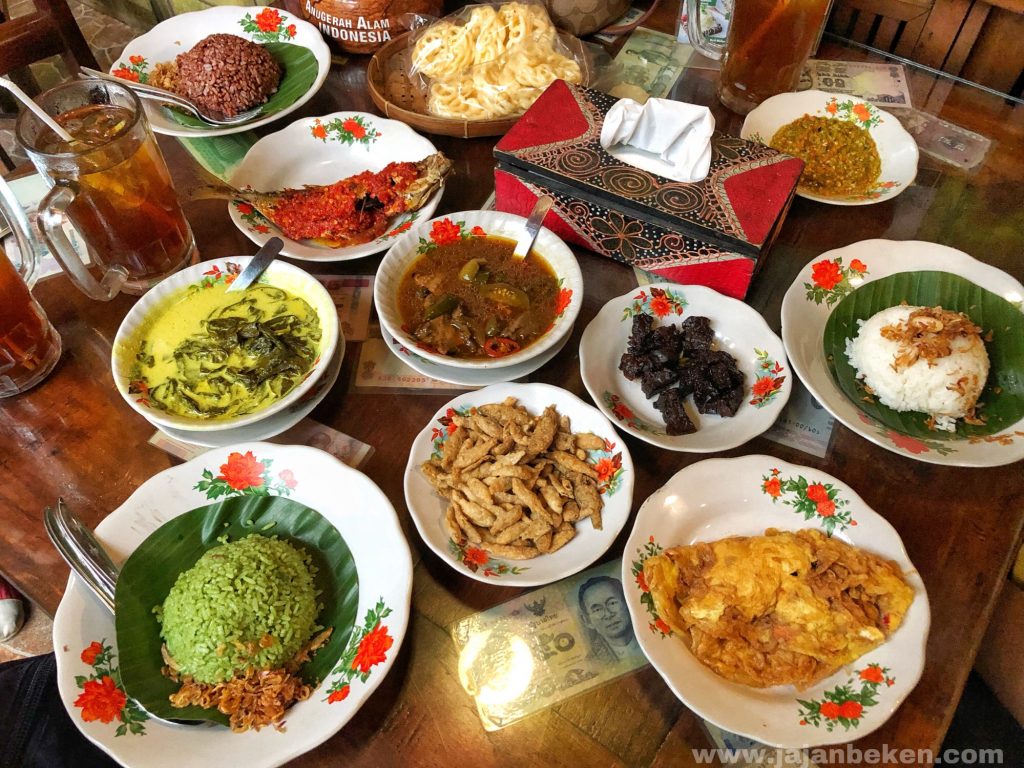 Indonesian Cuisine
I always like to write about Indonesian food.  Why? Because the Indonesian food is definitely unique and I feel I have a lot of similar thinking. No wonder if now Indonesian food is becoming a lot of interested people to other countries.
Warung MJS or Warung Mbah Jingkrak is not inferior to Instagenic cafes, many restaurants offer fun concepts that make visitors comfortable. There are those who favor beautiful scenery that makes cool, to the contemporary theme that remains elegant to look at. But Warung MJS or Warung Mbah Jingkrak Jakarta also have their own uniqueness guys!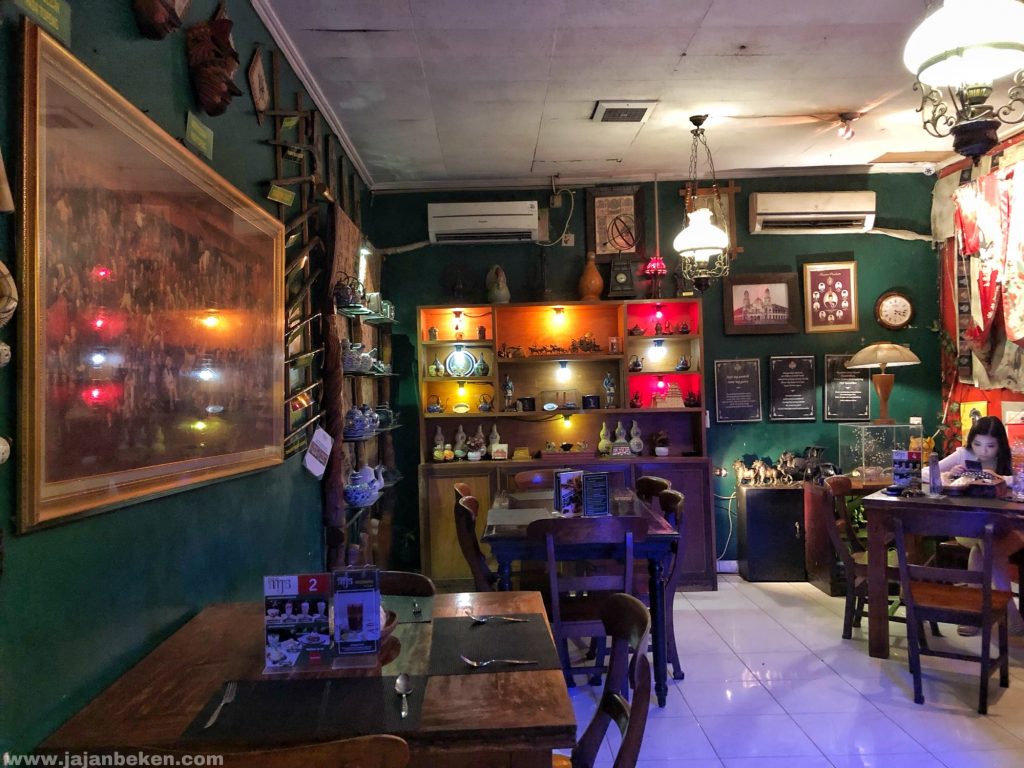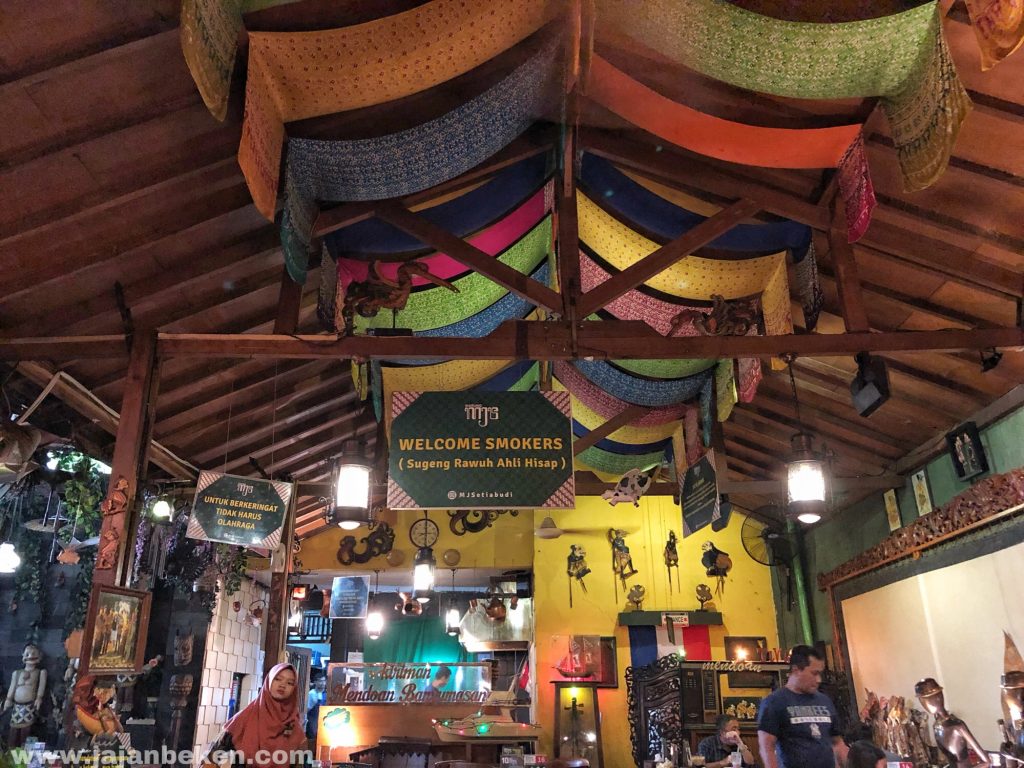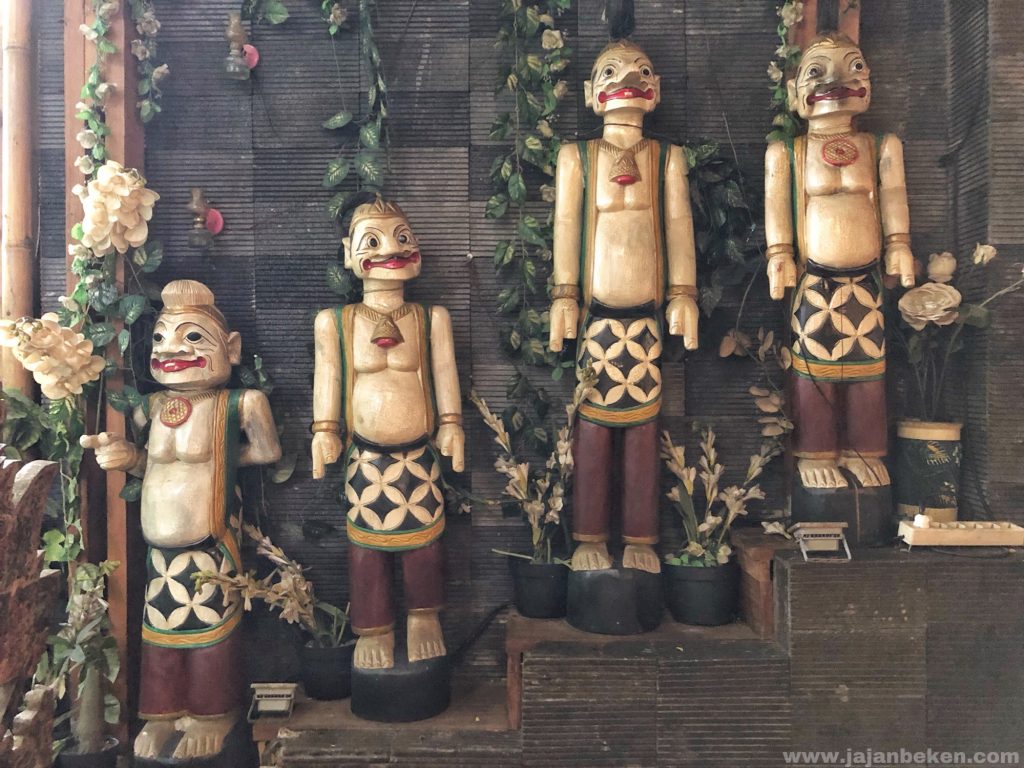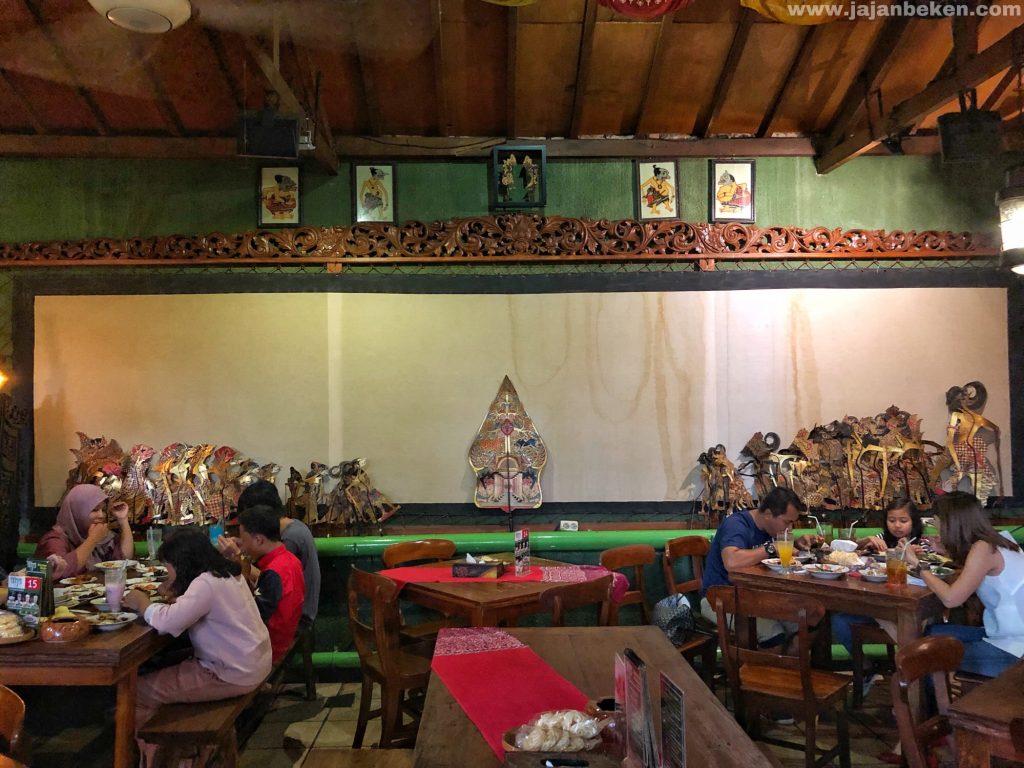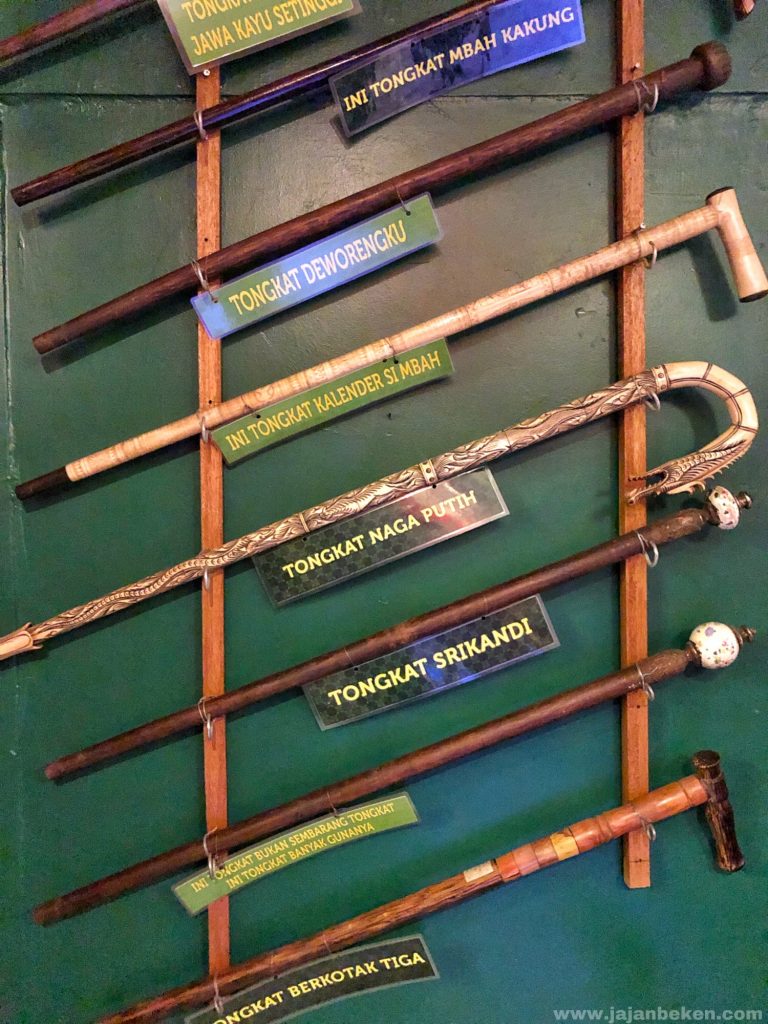 Indonesia Culture in One Place
Here are two dining areas; for those of you who want to cool in the air conditioner or enjoy the breeze outside. Both of them are attractively designed, many Indonesian special ornaments and eccentric messages that make smiles.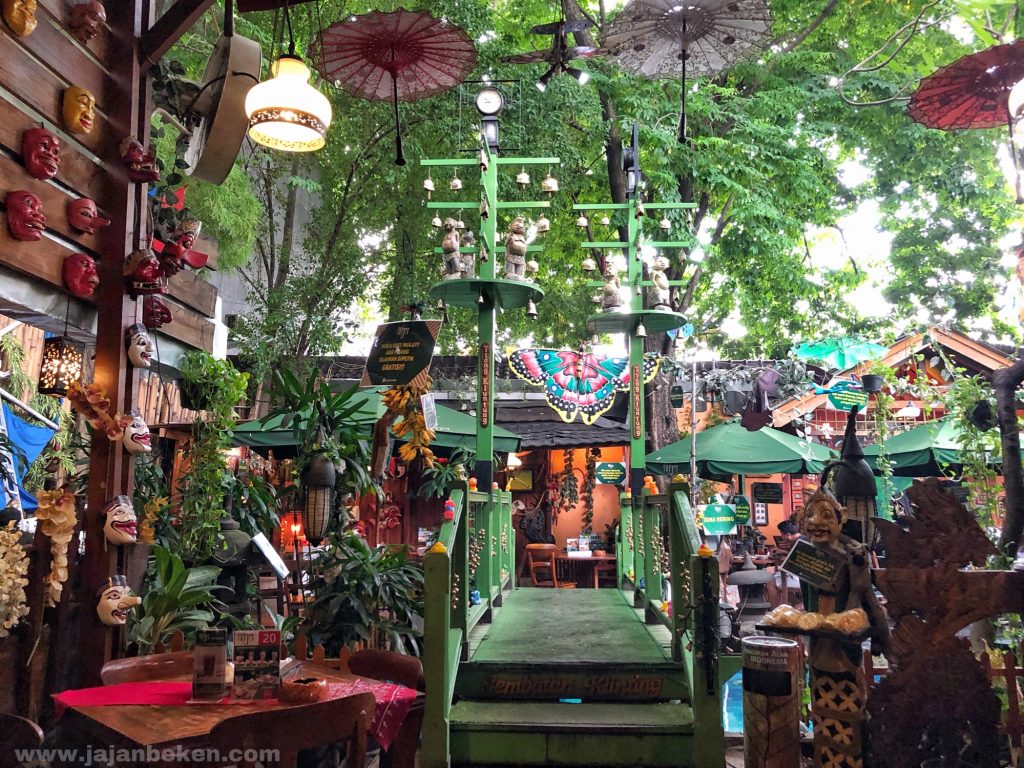 You can see many Indonesia traditional heritage ornaments like wayang kulit, traditional lamp, kuda lumping and many more that stand together in their interior.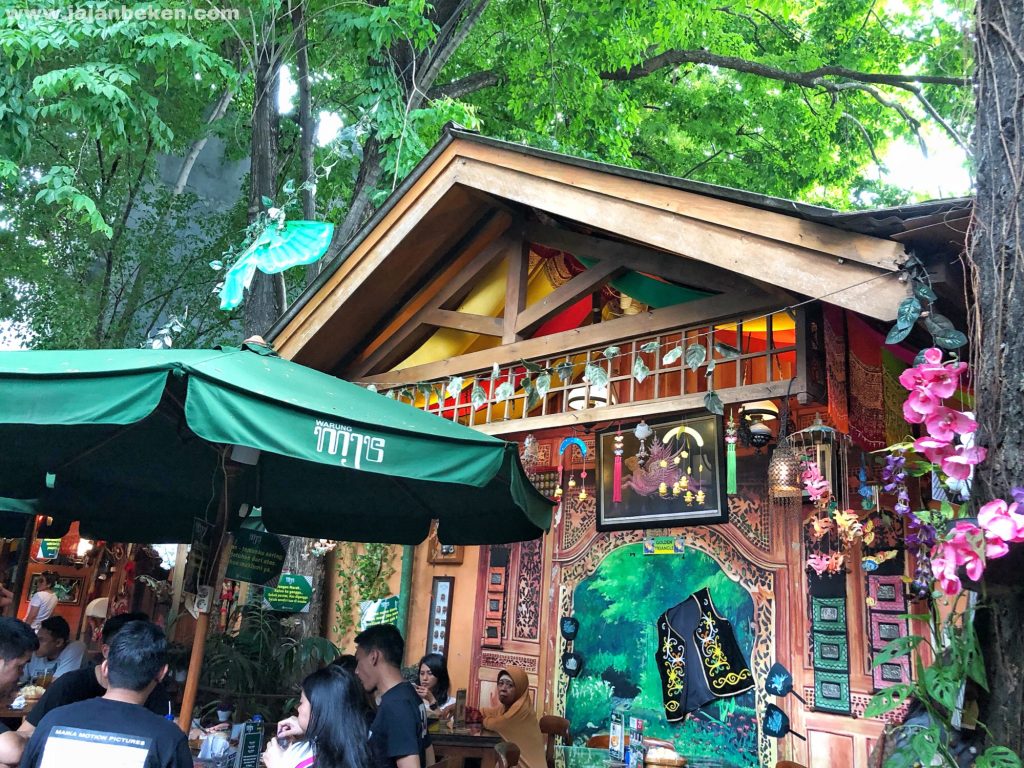 There are so many funny quotes that wrote in Bahasa like this one that make me laugh
Mau tambah volume otak? Makan otak-otak.
These mean, if you want to be more smart eat otak-otak (snack that has a same name with brains).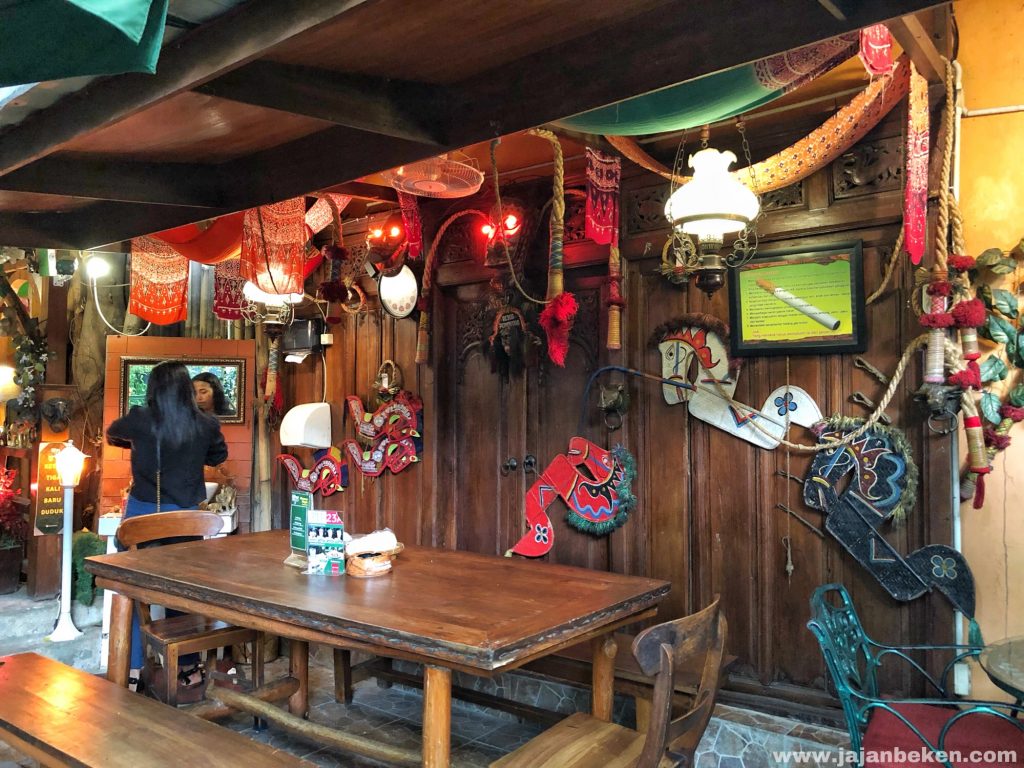 We can see that there are some money that wrapped inside the glass on the table. A kite that full of color hanging and a floating shelter on the pool that can be used for dine in.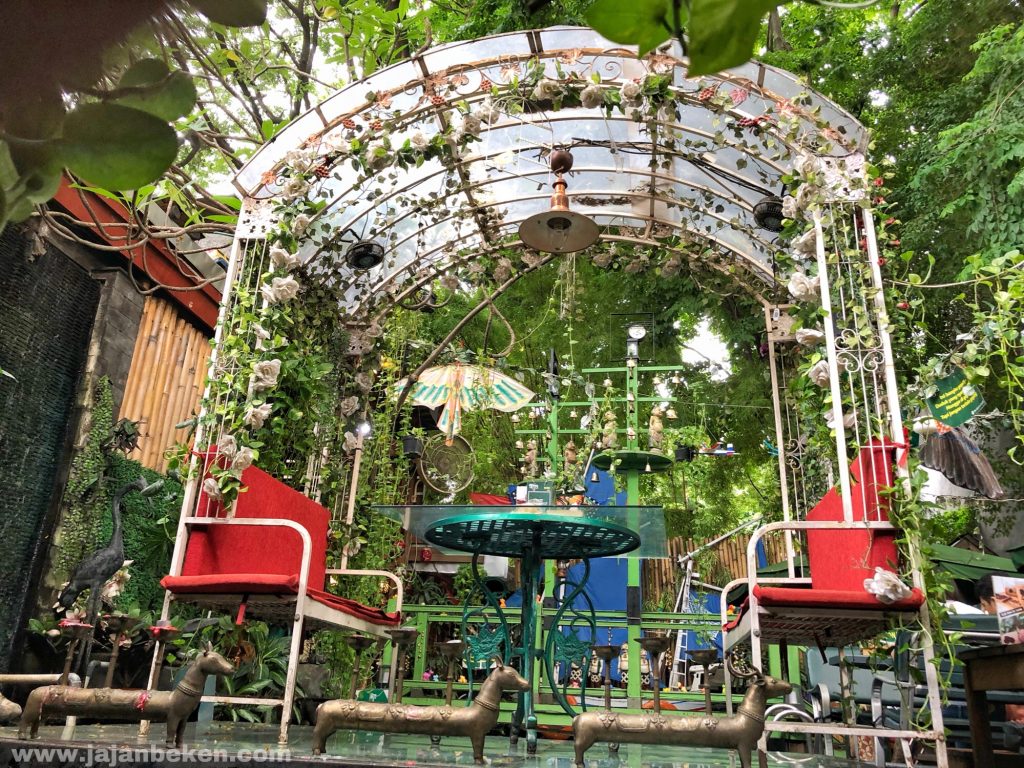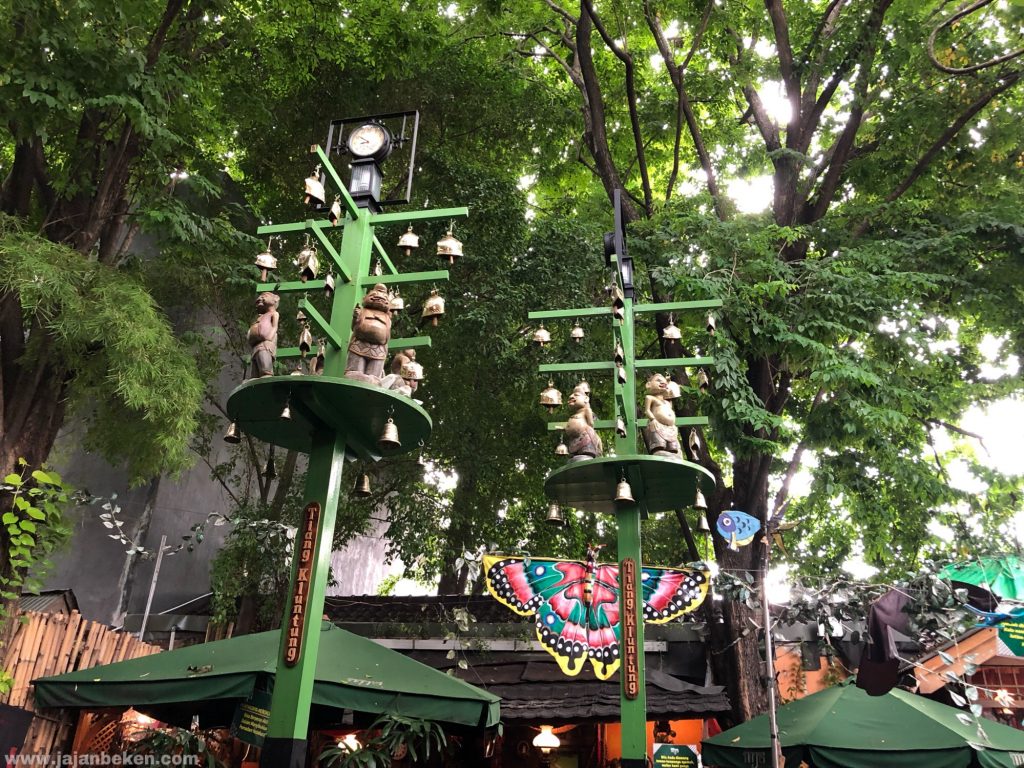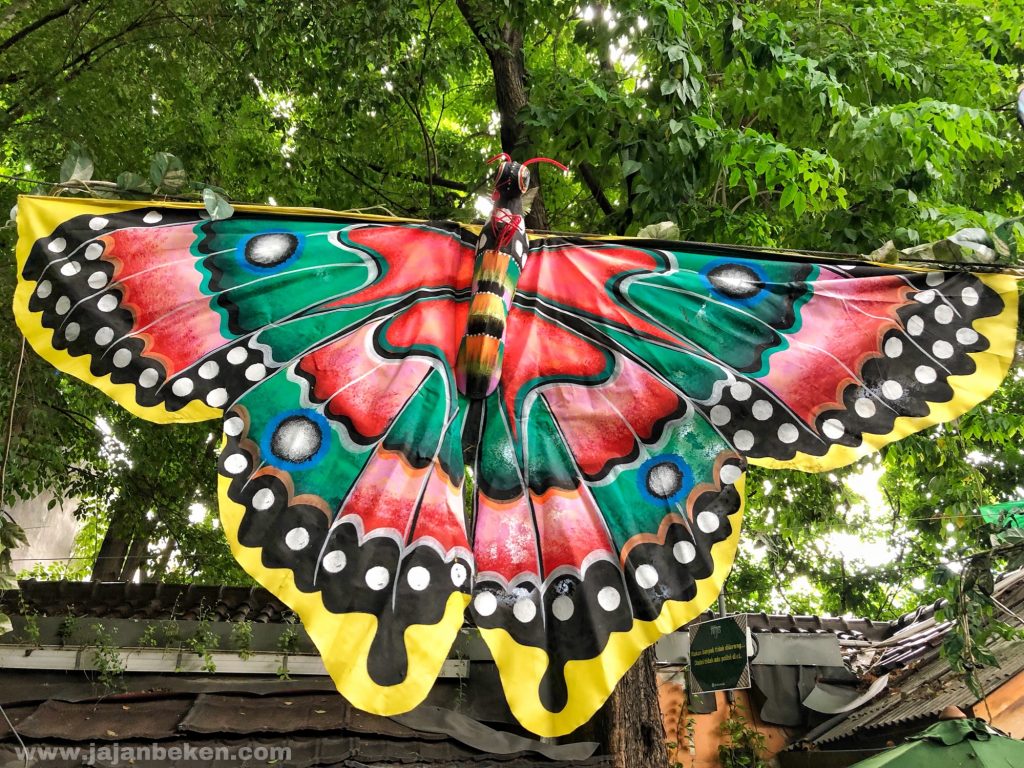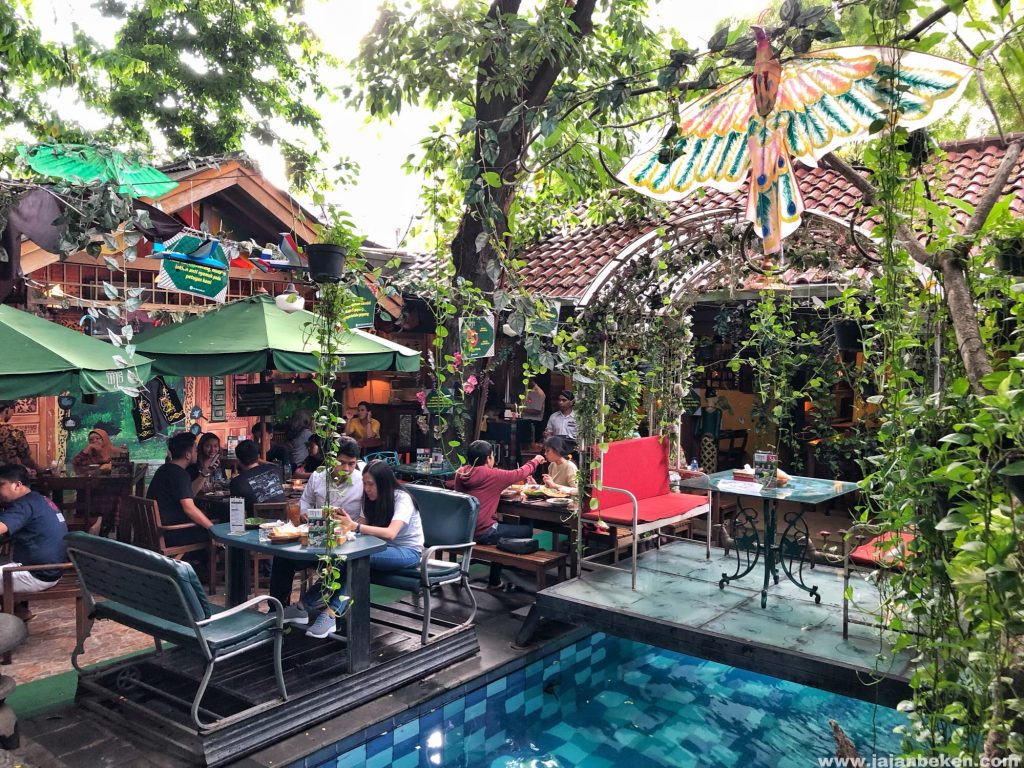 Warung Mbah Jingkrak's Menu
Entering the restaurant, you can choose food at the buffet then the waiter will bring your order. Some of the food here is typical Javanese and Sundanese with a slightly eccentric name. There is Ayam sambal setan which is a mainstay menu, Ayam cabai hijau, krecekan, side dishes like in angkringan, various vegetables, and many others. The choice of rice is white rice, red rice, green rice and Nasi uduk.
And your order will come in the form of small plates. Plate also will definitely remind us with an antique stuff. Btw if you don't want to eat main course, there are also lots of snacks here. There is a piscok with ice cream, various cakes, and Kopi Bu Lurah ready to accompany you while here.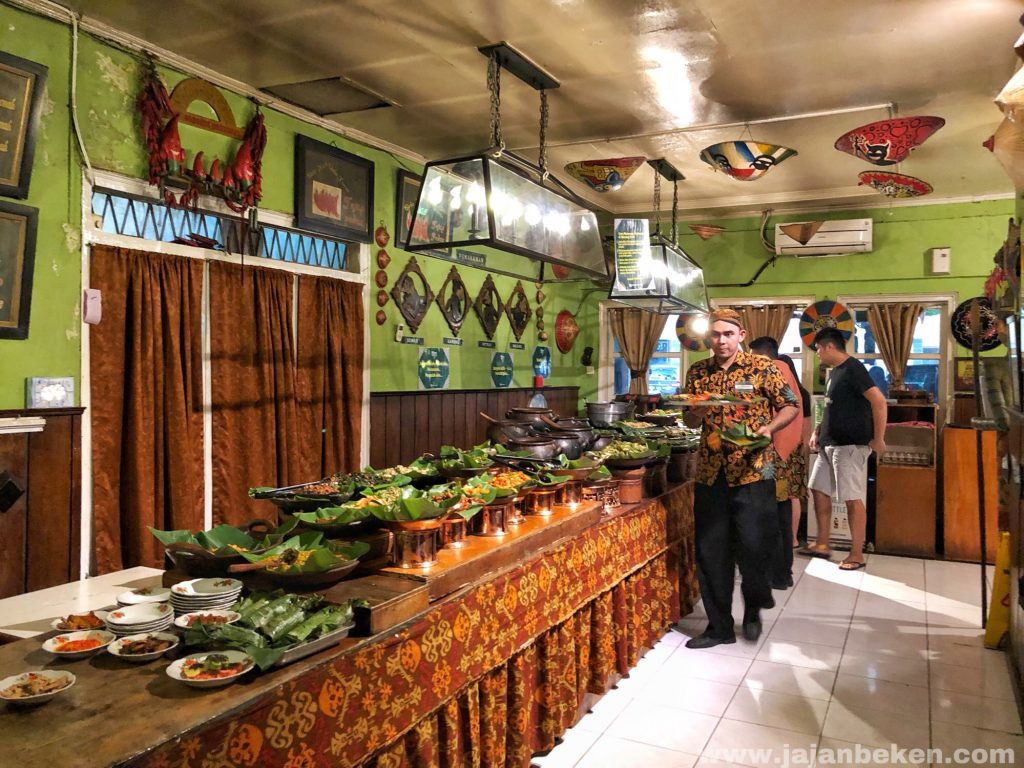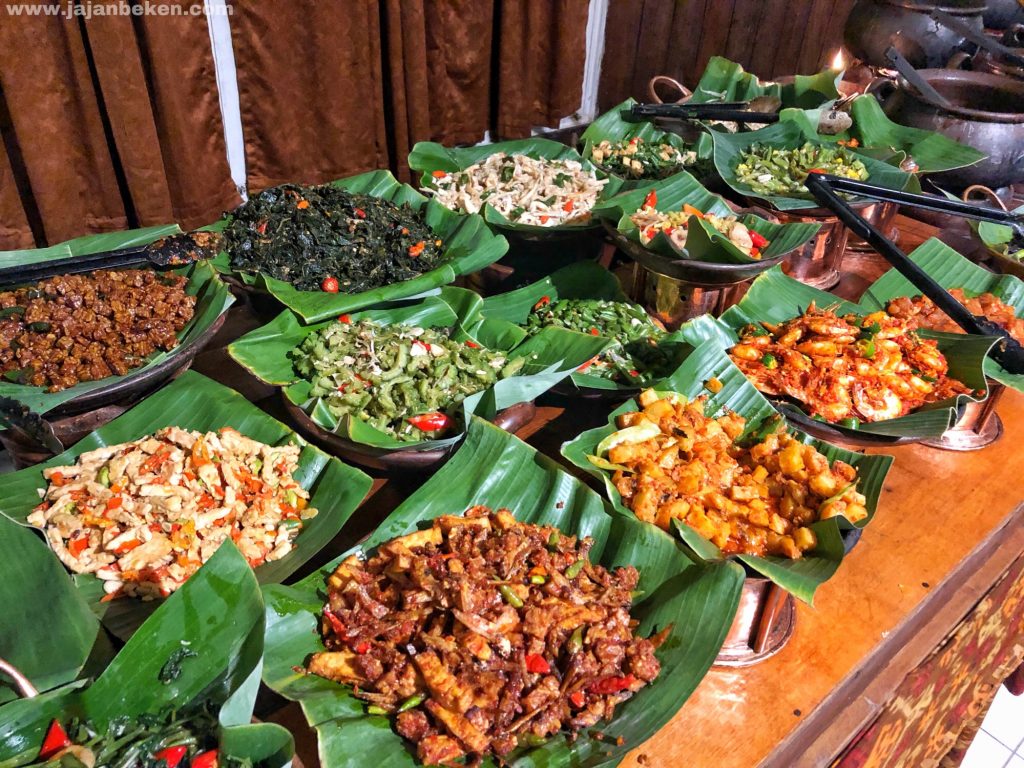 One of the famous menu here is the Mie Godok Jawa that can be ordered above 6 pm. The noodle and the soup are really good and its recommended.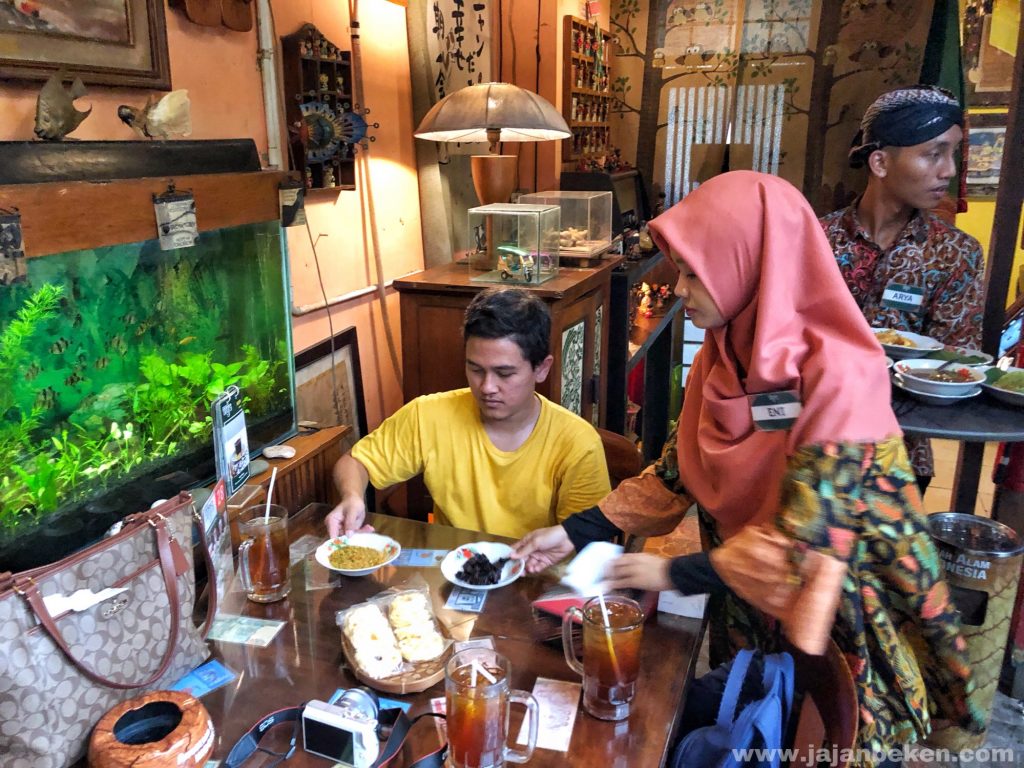 For the food I ordered a menu according to my favorite food, like Telor dadar, Sayur daun singkong, paruh, Ikan kembung and Wader goreng. For all the taste of the food I ordered is so delicious with a very authentic taste.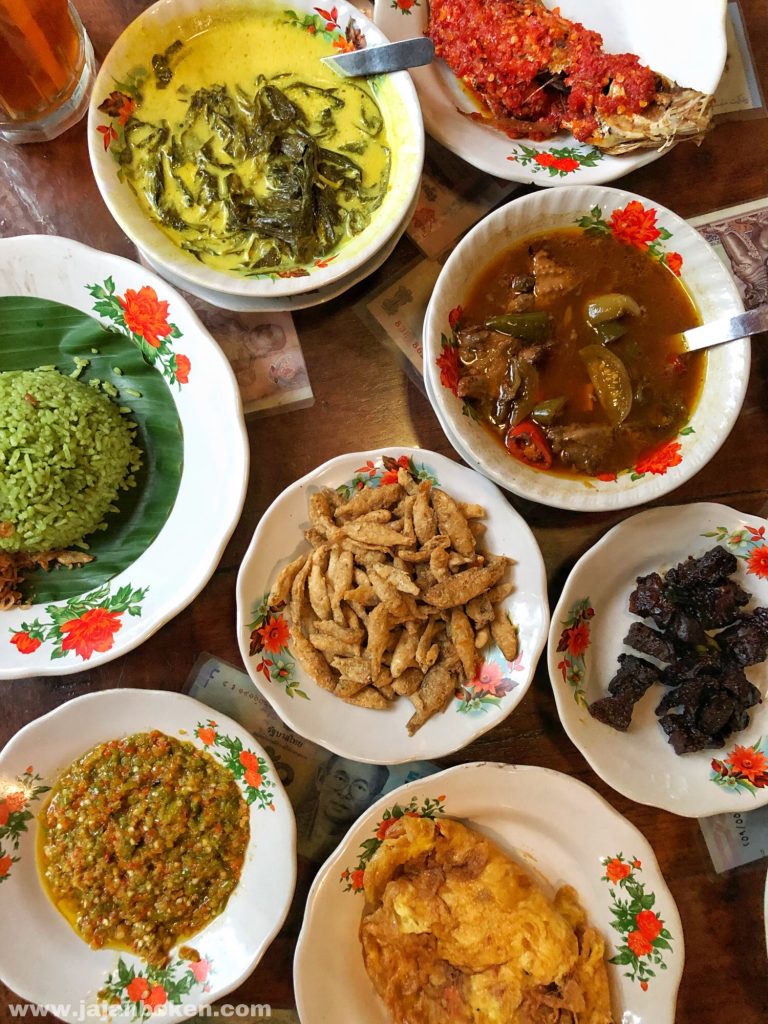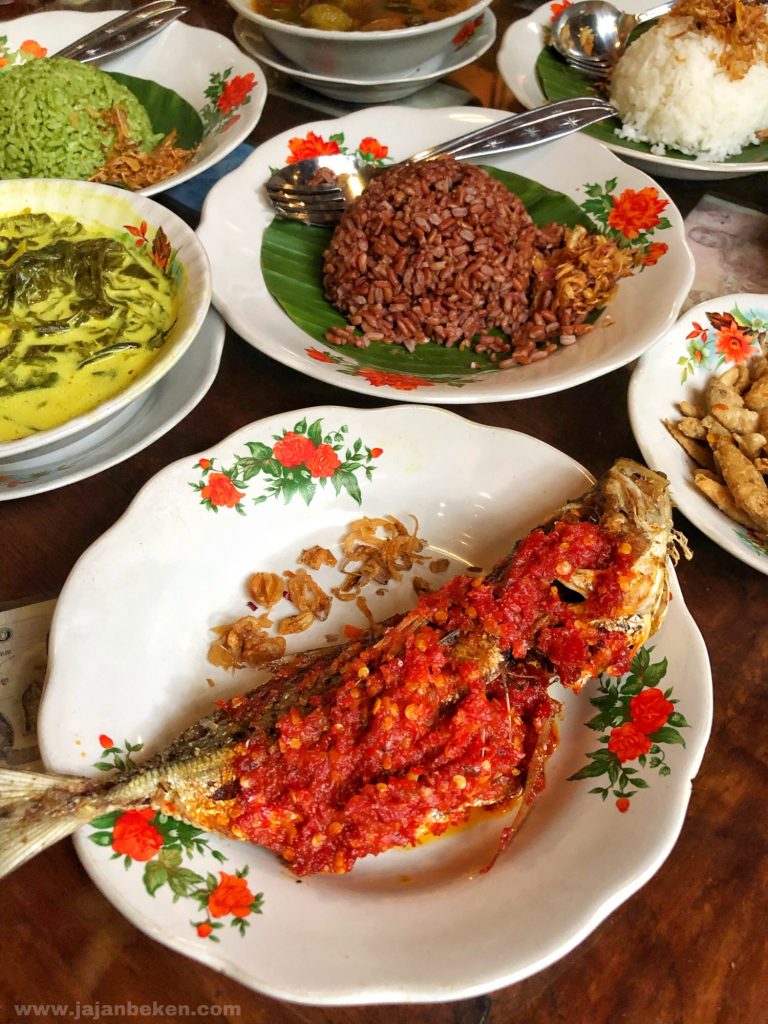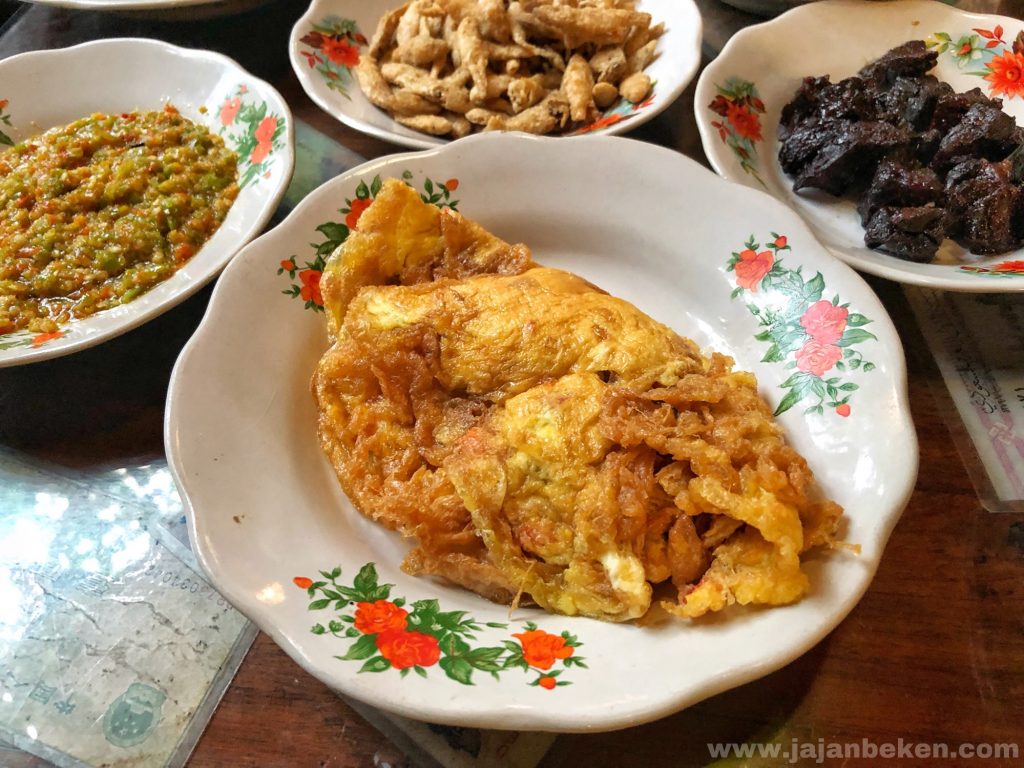 Coming home from Warung MJS or Warung Mbah Jingkrak Setiabudi Jakarta, I thought that the simplicity wrapped in traditional accents could also attract the eyes of visitors. relaxing while enjoying a typical Indonesian atmosphere is also very exciting, I really like it!
Finally I close my review and don't forget to follow our culinary journey in this blog, Instagram, Youtube and Facebook. Please apologize if there is something missing in writing or menu explanation. See you in another culinary journey with Jajanbeken!
RATING
Ambience : Excellent
Taste : Excellent
Service : Excellent
Price :  Average
FACILITIES
Wifi : Yes
Plug : Yes
Dine in : Yes
Outdoor : Yes
CONTACT
Address : 
l. Setia Budi Tengah No.11, RT.1/RW.1, Kuningan, Setia Budi, Kecamatan Setiabudi, Kota Jakarta Selatan, Daerah Khusus Ibukota Jakarta 12910
Instagram @warungMJS
 INFORMATION
Price : Average 200K for two people (approx.) Cash and Cards accepted
MAP