Kemang, is one of the places in Jakarta that brings a lot of restaurants with world-class as we know there are a lot of expatriate in this neighborhood. All restaurants vying to provide the best offerings to the consumer, so that they are look impressed. Among many restaurants here, there is one of restaurant that makes Beken will often come back to this restaurant, why? Because the restaurant has delicious food and a comfortable place and it's called Tersadji Restaurant Kemang.
Tersadji Restaurant Kemang located at Jalan Kemang Raya which is this restaurant serves Indonesian cuisine. And I bet you'll like all the food at this restaurant, because they are maintaining the authenticity of the cuisine of each local in Indonesia.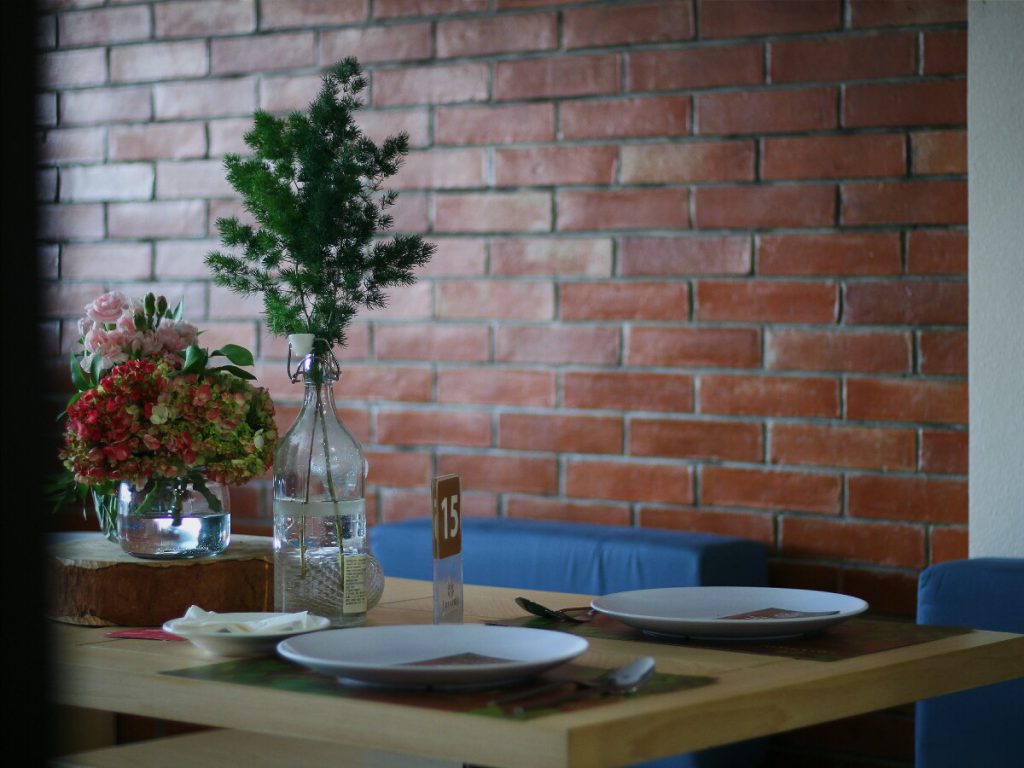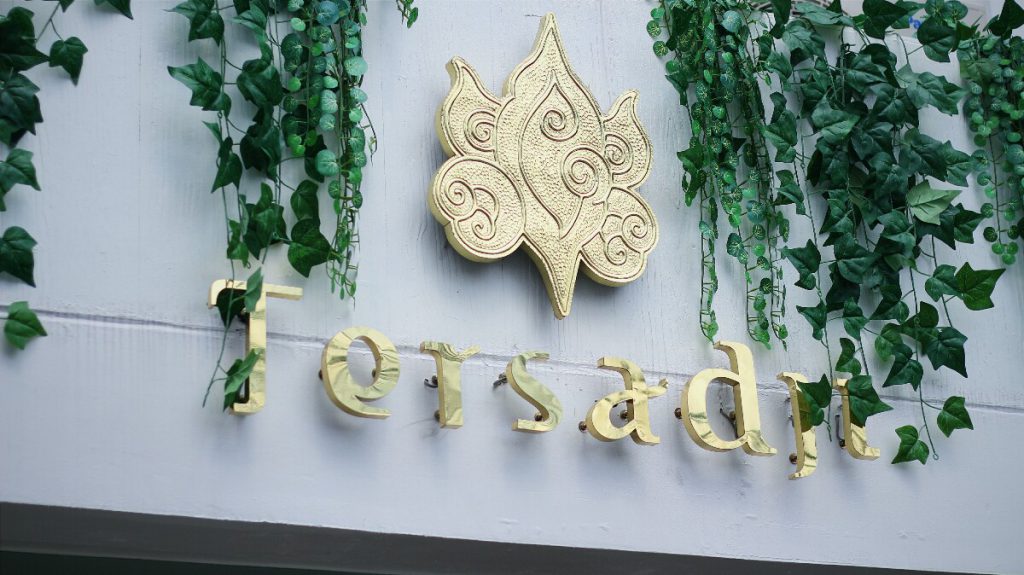 Previously I came to this restaurant because it got an invitation from my friend. They Invited me because this restaurant has just opened. When I know this restaurant has the concept of Indonesian cuisines, I am very excited because I'm Indonesian food lover.
And when I arrived at this restaurant, I saw the building this restaurant and I loved it. The building is covered by a white color make this restaurant impressed classy. Although this restaurant has a parking lot that is not too spacious, but the restaurant provides valet.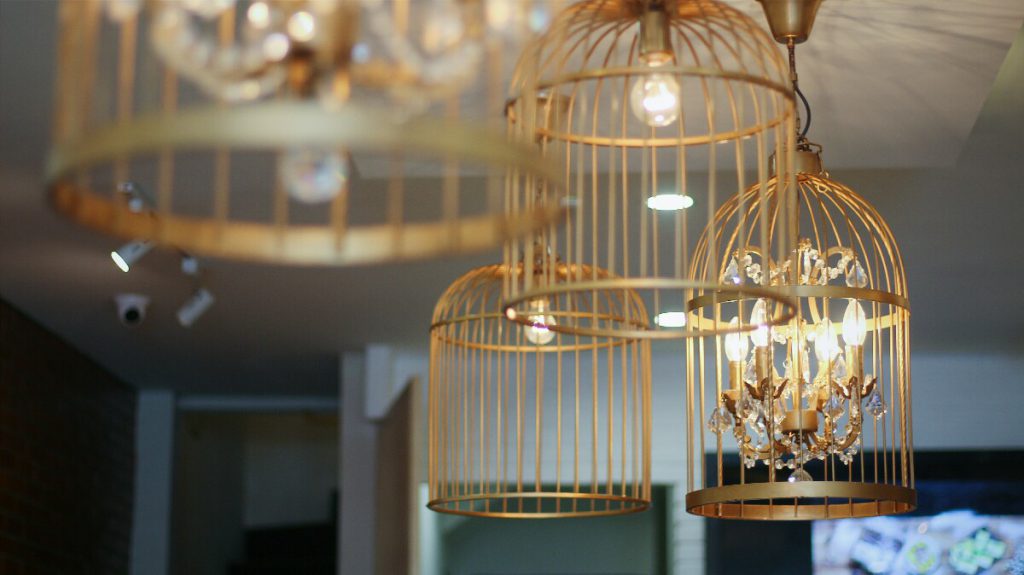 What's Up At Tersadji Restaurant Kemang
If we talk about the ambiance at this restaurant will definitely be very interesting. The restaurant consists of two floors, on the second floor there is an outdoor room. On the first floor I saw there are beautiful ornaments that decorate the whole room. Besides ornaments there are paintings on the walls make the room more comfortable to stop off.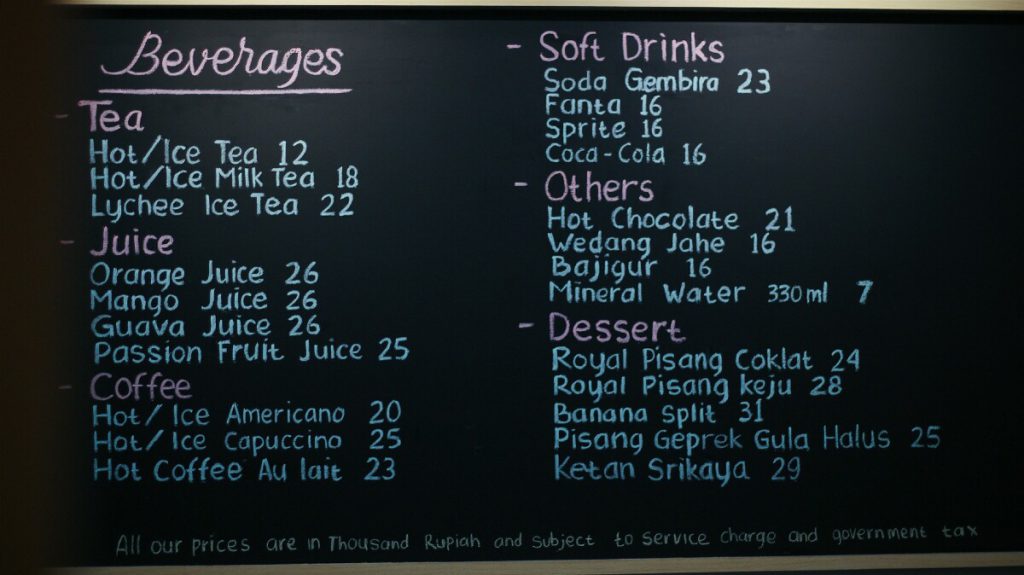 Let's Talk About Tersadji Menu

Tersadji is pronounced from "tersaji" meaning as presented, all the menu here is available in buffet. So the guests can choose their own menu that they like and take them to the plate. After all the guests pay for food and take it to the table. Tersadji Restaurant serving Indonesia cuisine like Javanese, Sundanese and Padang.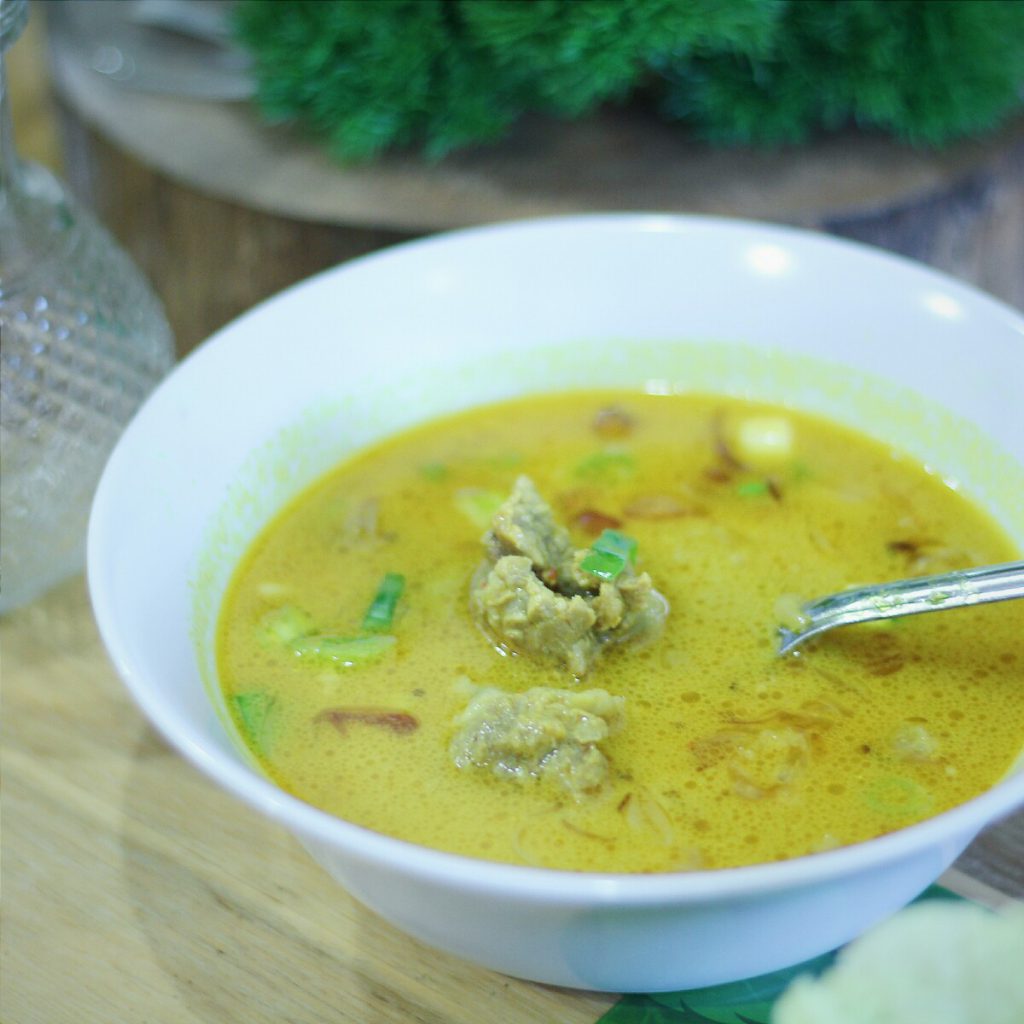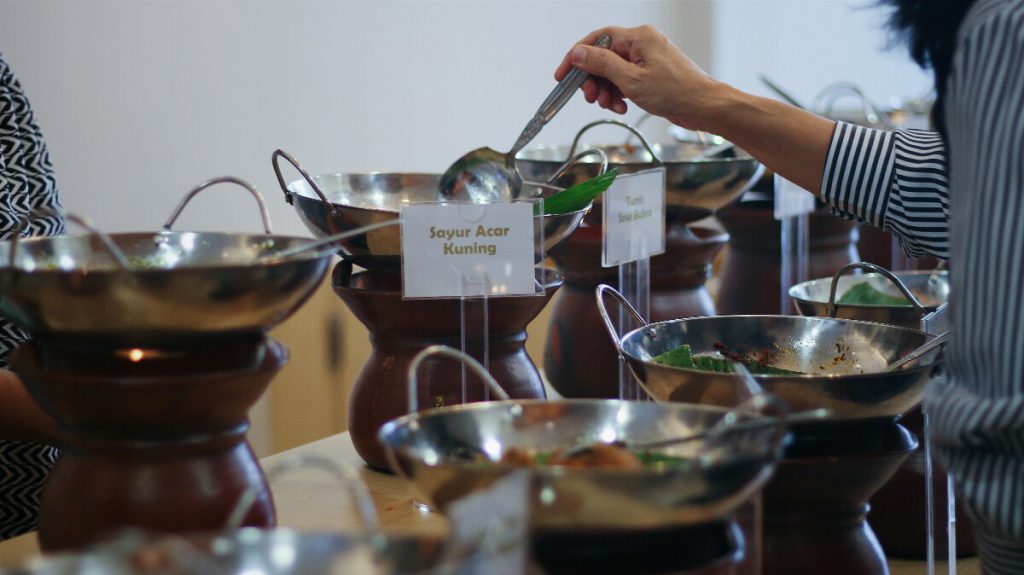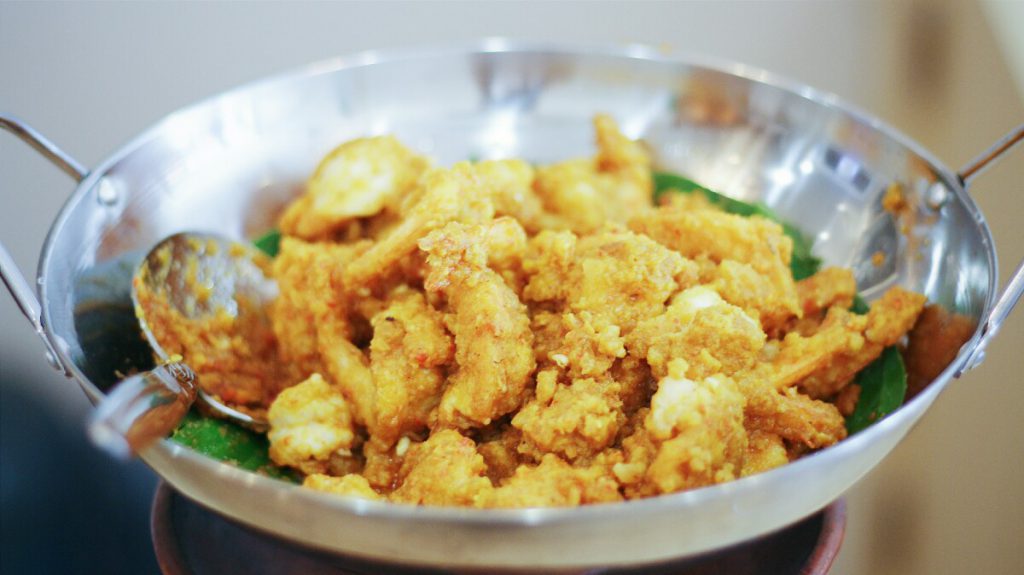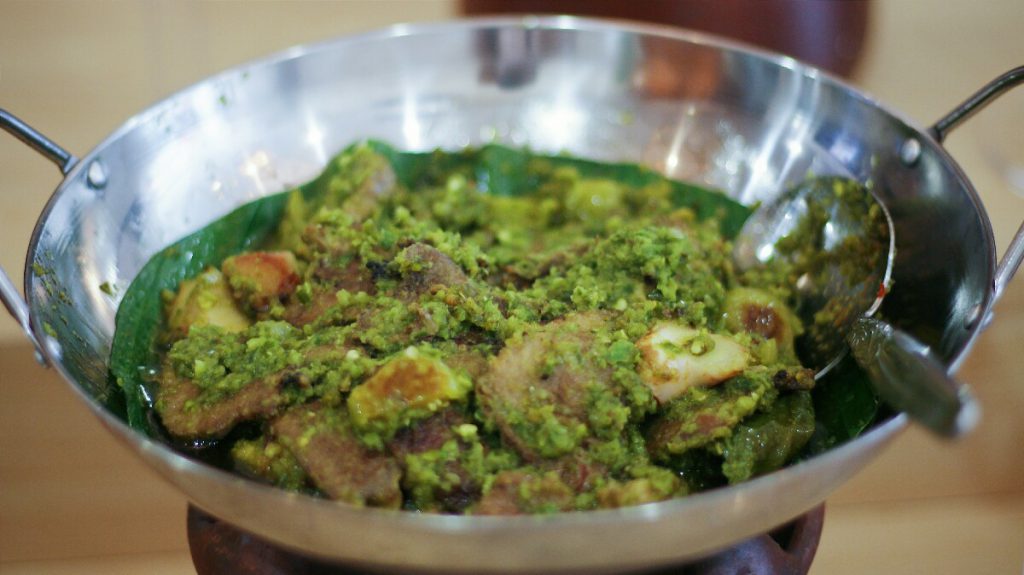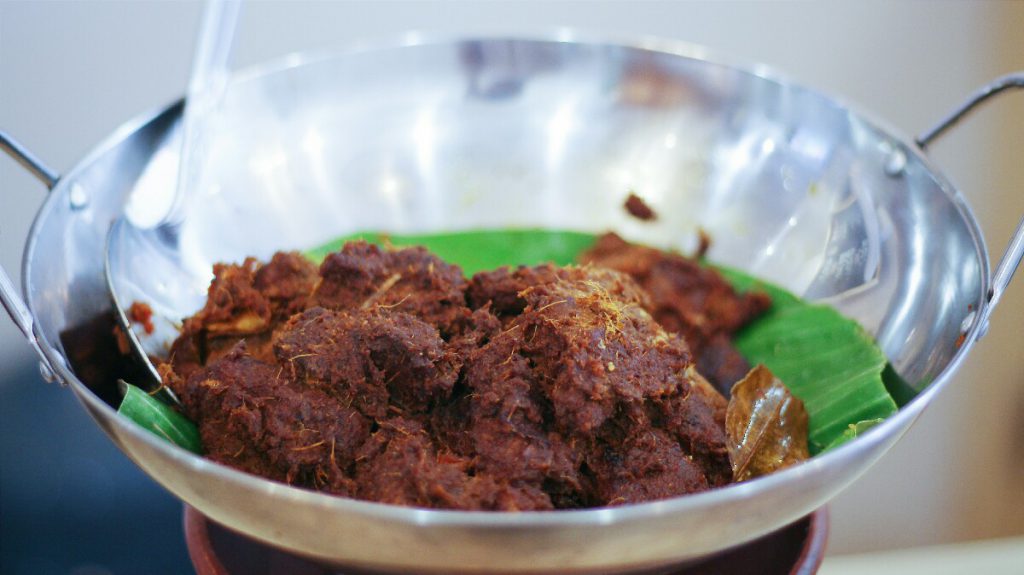 Sate Komo (IDR 40K/4, 75K/8)
Beef satay served with special sambal. The texture a little bit dry but it was perfectly marinated because the seasoning come through so well into the beef. The peanut sauce served in separately.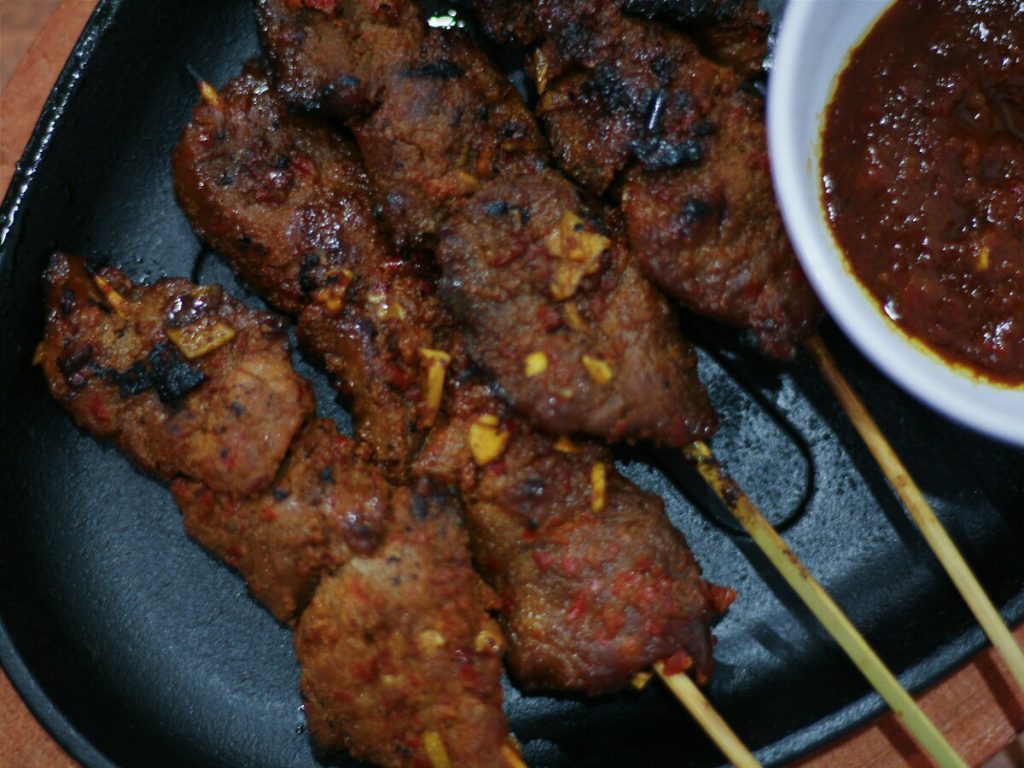 This sate komo is slightly spicy, but still sweet for me.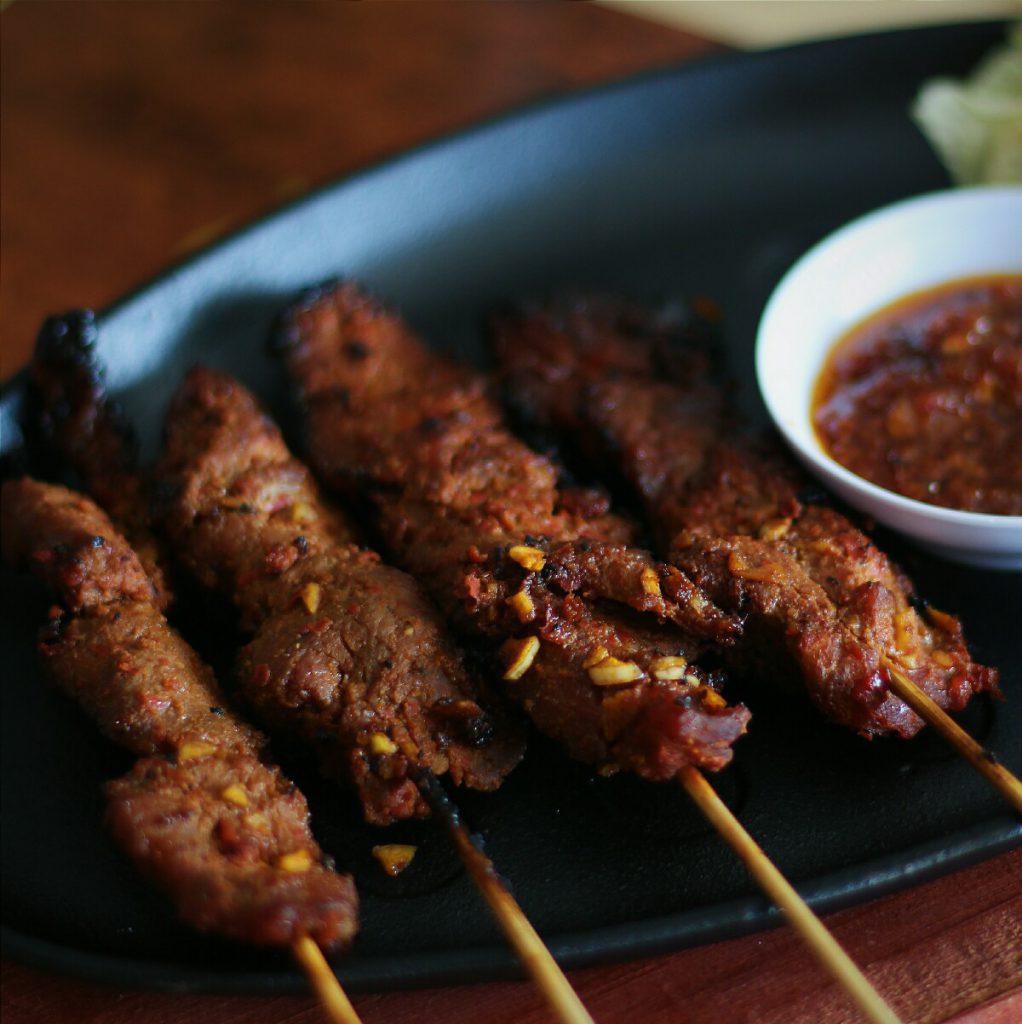 Rawon (IDR 51K)
The rawon soup was rich in flavor, the aroma has a specific lemon grass with savory taste.  Tersadji Restaurant serves Rawon with salted egg, bean sprout in separately and the special one is a lovable perkedel.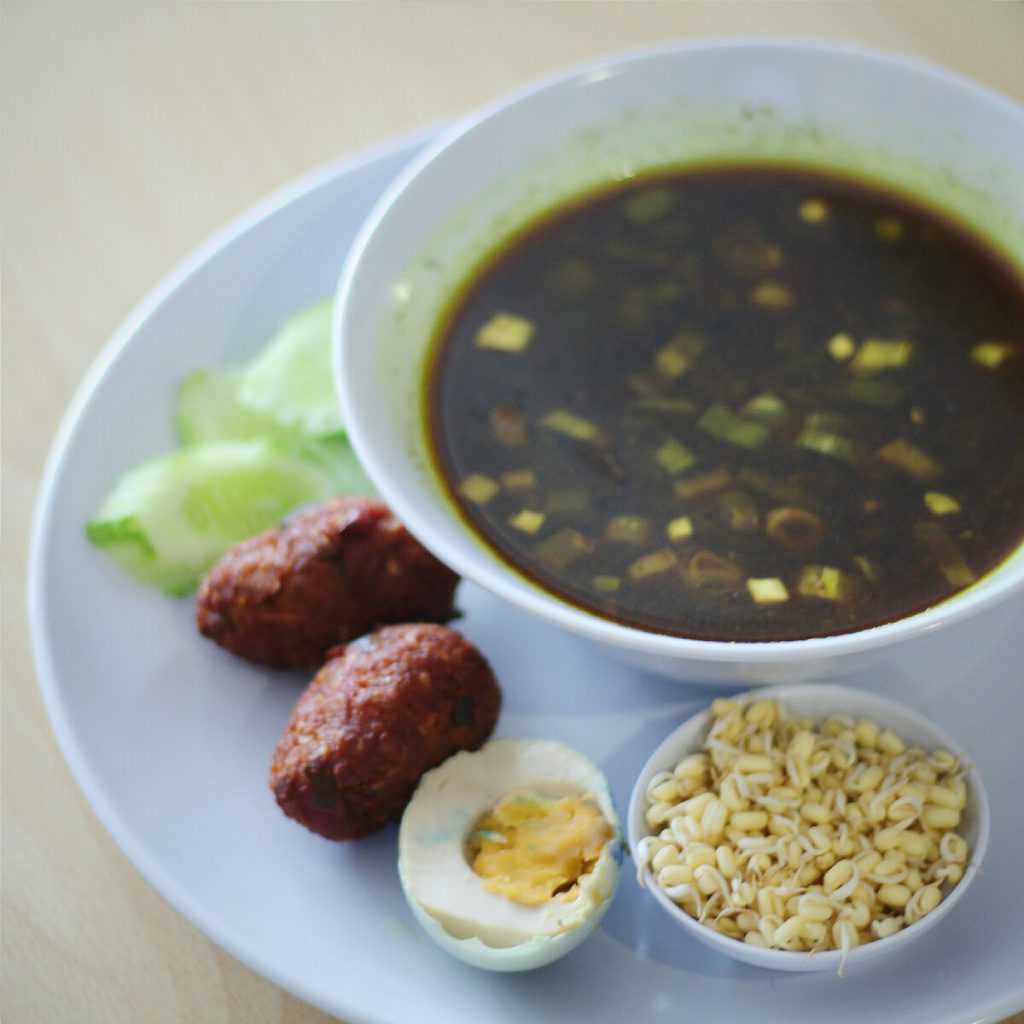 I picked tumis sawi bakso, perkedel kentang and teri balado. The spiciness level still friendly enough, sweet and salty are average and nothing to complain. All the dish are delicious and just like my mother's cook. So when I ate here I feel like I am in my home. Oh I miss my home 🙂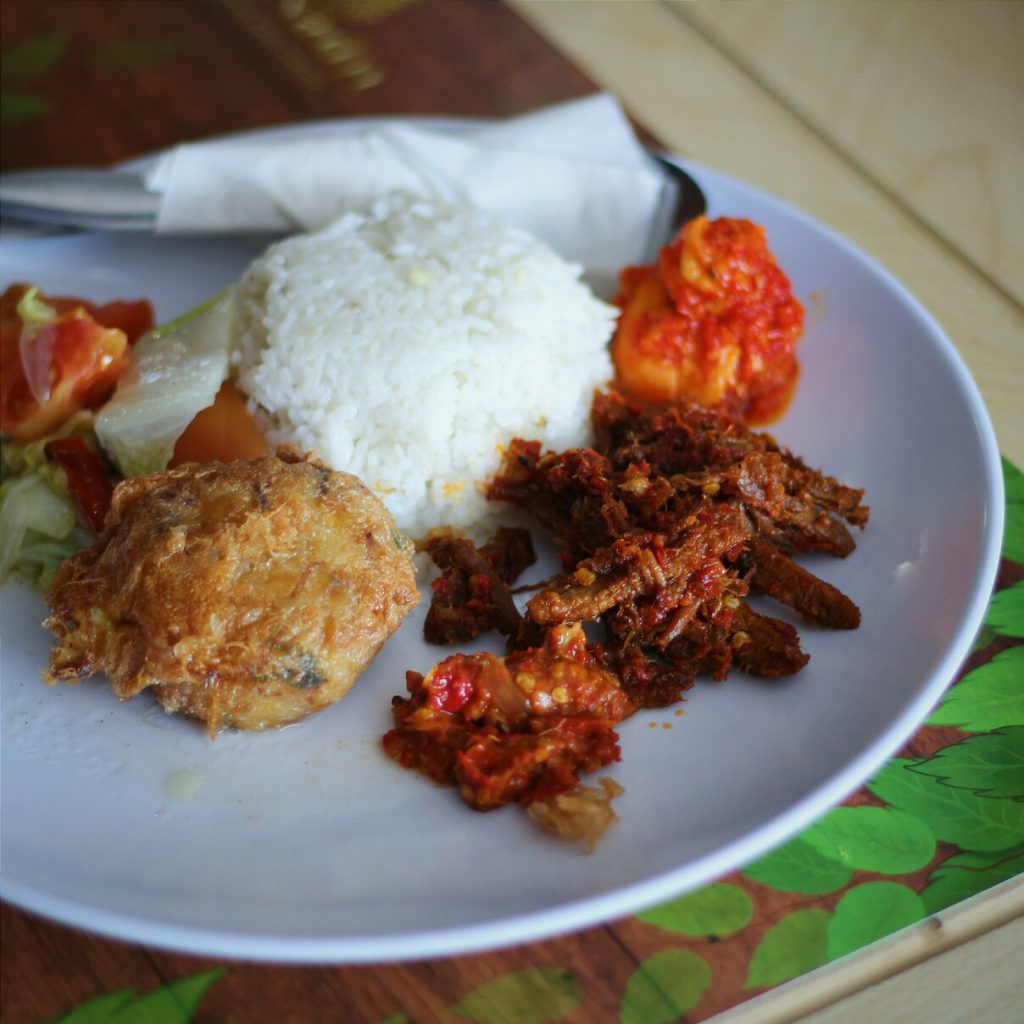 Royal Pisang Coklat (IDR 24K)
A cute fried banana in a roll as we know as pisang coklat or piscok. But the different is their pisang coklat made in petite four or single bite, crisp and covered with icing sugar. Even though the sweetness was still fine.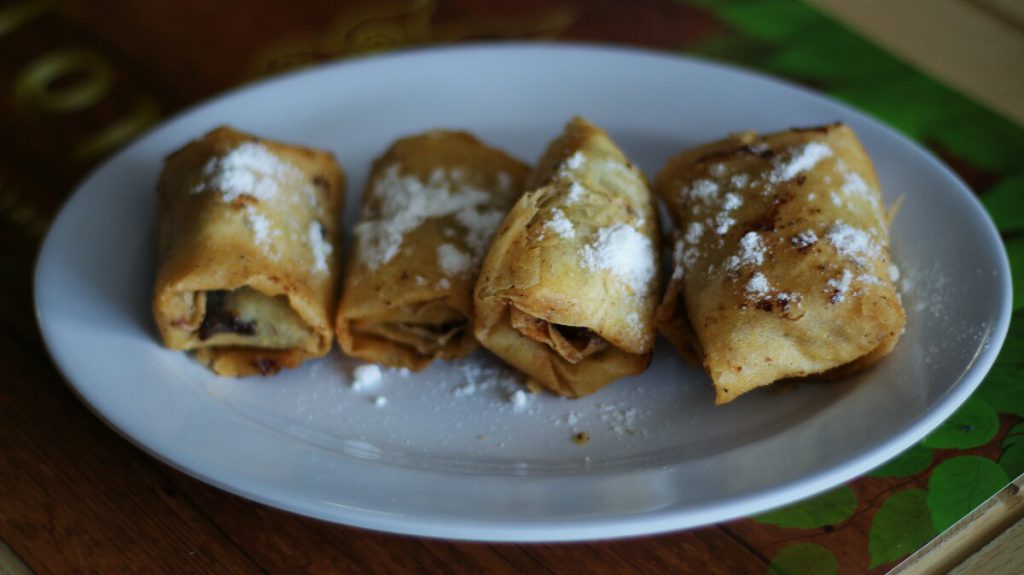 Tersadji Restaurant could be one of your dine in destination at Kemang. Although Kemang surrounded by Western, Japanese, Chinese Food and so on but you can still eat Indonesian food with "buffet" style in this neighborhood place.
OK guys, I've shared my experience at Tersadji Restaurant and I will share another gorgeous food and place only in this blog, so don't forget to subscribe!
RATING
Ambience : Good
Taste : Good
Service : Good
Price :  Average
FACILITIES
Wifi : Yes
Plug : Yes
Dine in : Yes
Outdoor : Yes
Sanitary Room : Yes
CONTACT
Address : Kemang Raya No.95 E, Jakarta selatan, RT.1/RW.2, Bangka, Mampang Prapatan, Jakarta, 12740
Tersadji Restaurant Instagram : @tersadji

INFORMATION
Open hour : 11AM – 9PM
Price : Average 200K 
for two people (approx.)