Calling you all K-pop lovers or Korean food enthusiasts, you should try the newly opened restaurant is Seoul Yummy. Located at Avenue of The Star – Ground Floor Lippo Mall Kemang. Which is where you can feel the Korea-style condensed atmosphere here. Seoul Yummy is a franchise restaurant directly from Singapore and this is the first branch in Jakarta Indonesia.
So, I came to this restaurant with my friends to try out some of their signature menus.  Before coming to this restaurant I find out a little about Seoul Yummy and very curious about their stew menu. And it proved, after I tried some of the menus here, none were disappointing. Want to know what menu I ordered? Follow this article to the end!
I told you before, fans who love all things Korean will fall in love with the pop art-style illustrations interior from this restaurant. They use a transparent glass on the front to make anyone who passes this restaurant want to stop by and see the color in the interior. Let's look inside guys!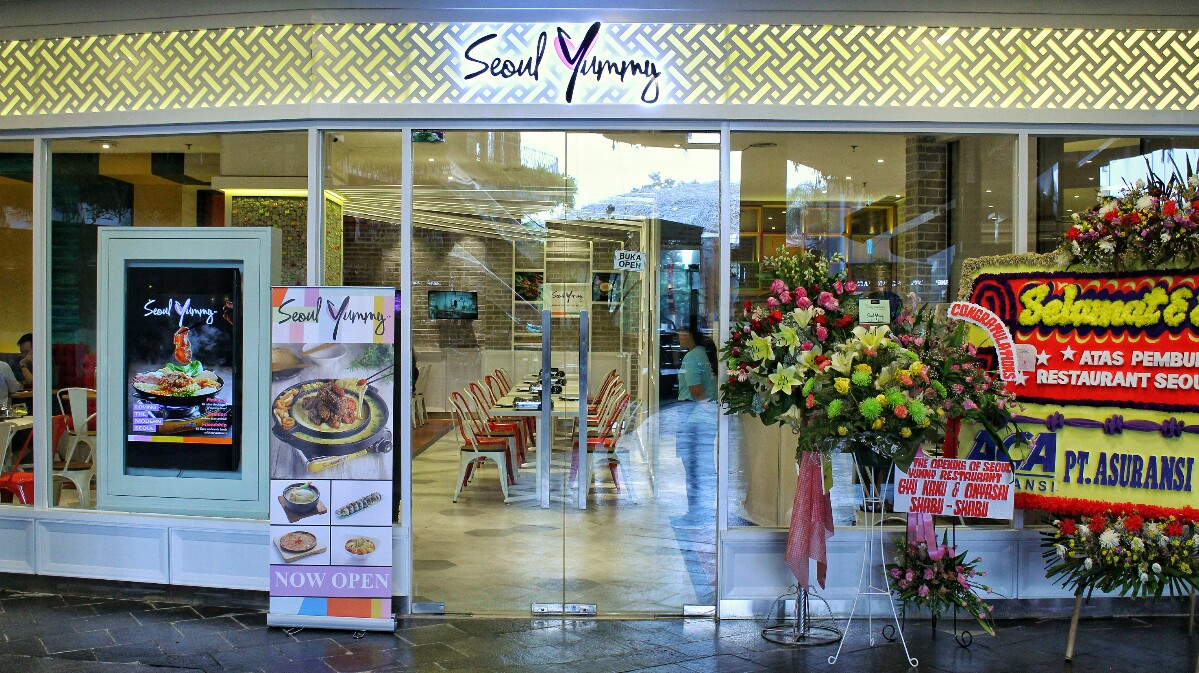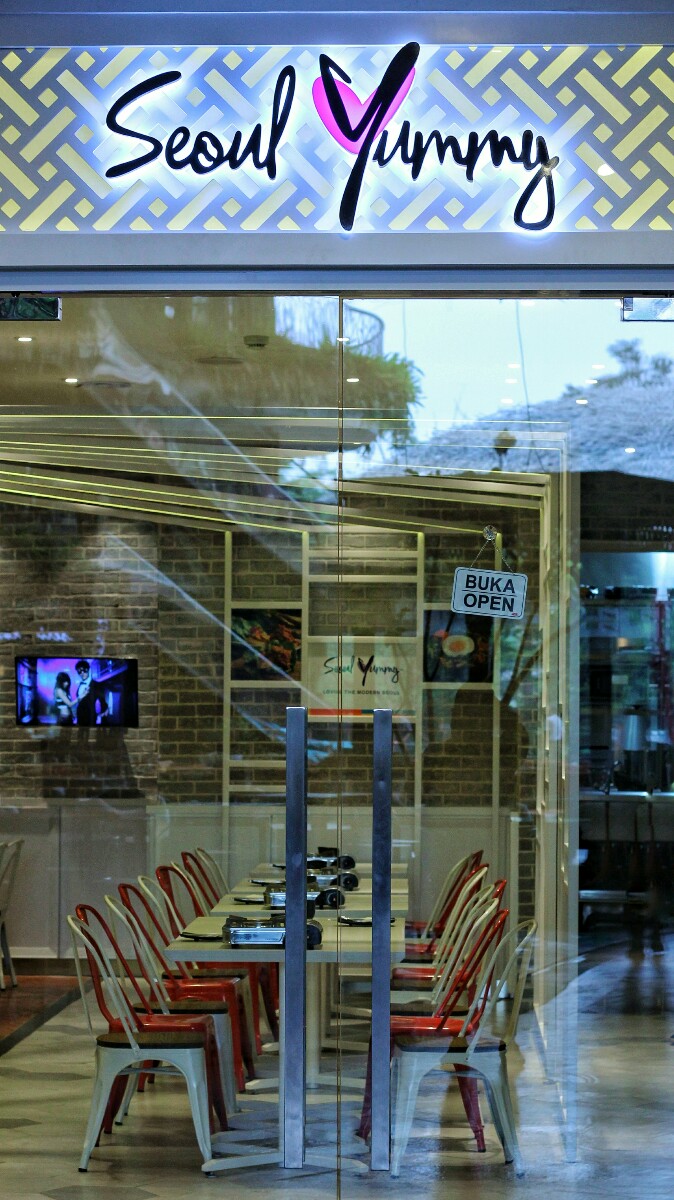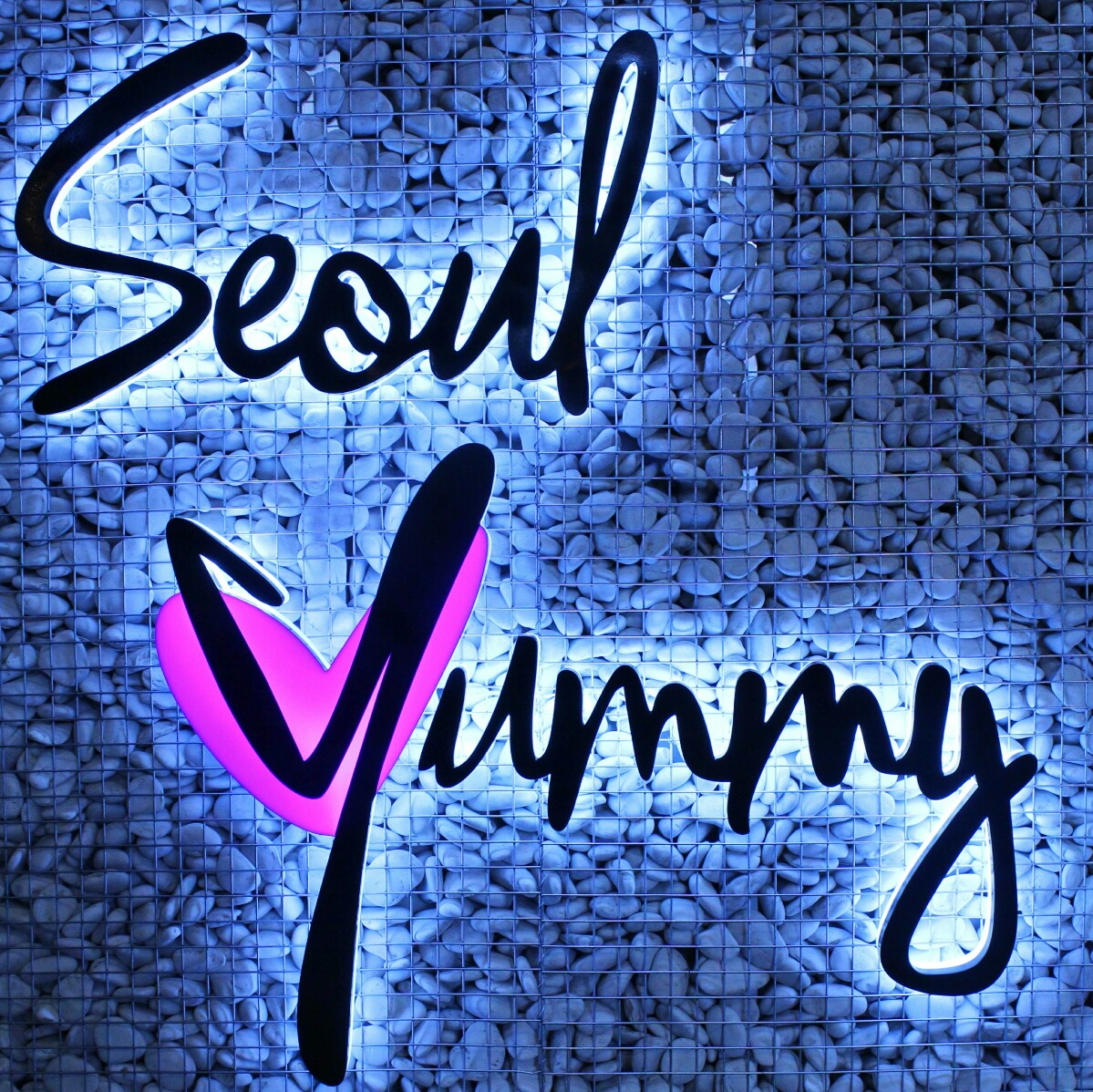 Can you see in the photo, when I came to Seoul Yummy there are still many flowers that decorate this restaurant. Not for welcoming me to come haha but this restaurant just had a grand opening. Btw I really like the name of this restaurant Seoul Yummy somehow when I heard it I was hungry. Because I think, this name is very representative of this restaurant, about the dish of Korean cuisine is very delicious and addict.
Ok, back to talk about the atmosphere of this restaurant. No need to go all the way to Namsan Seoul tower to get the lock of love. Here, there is.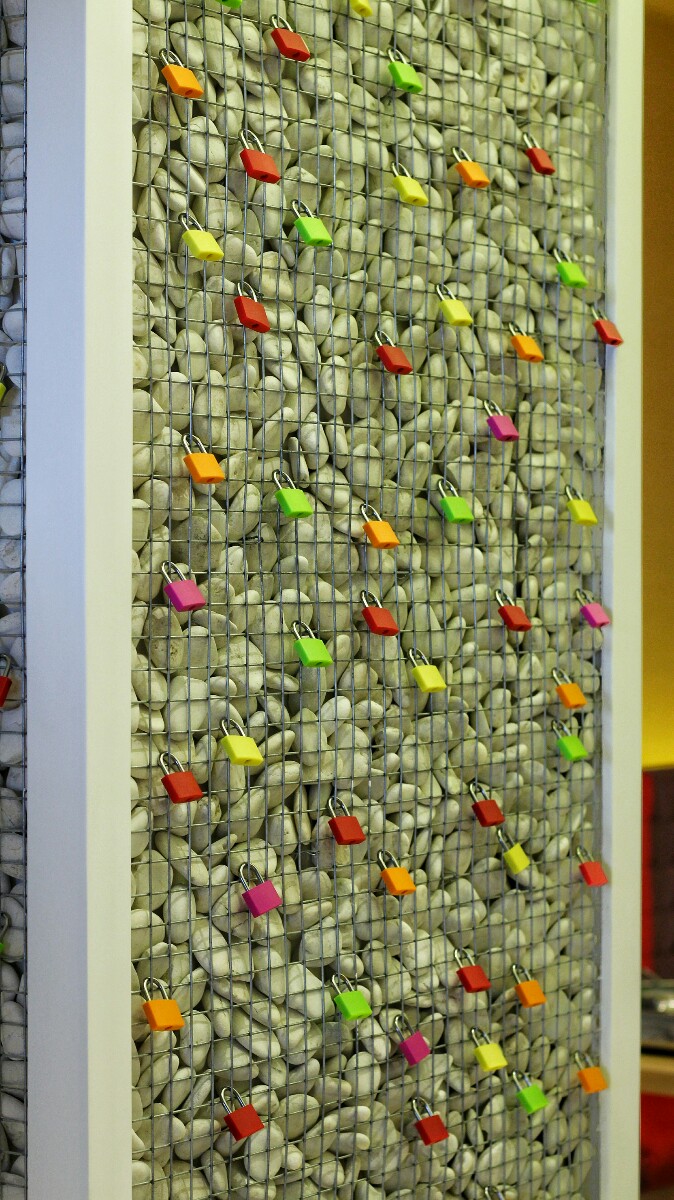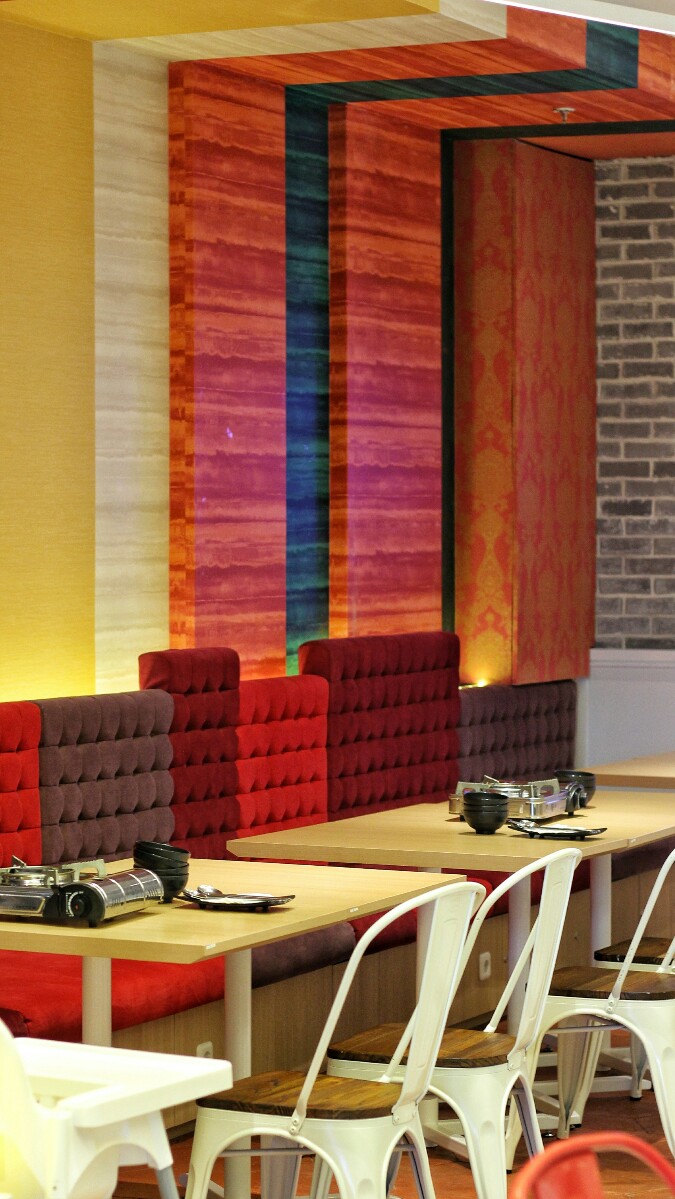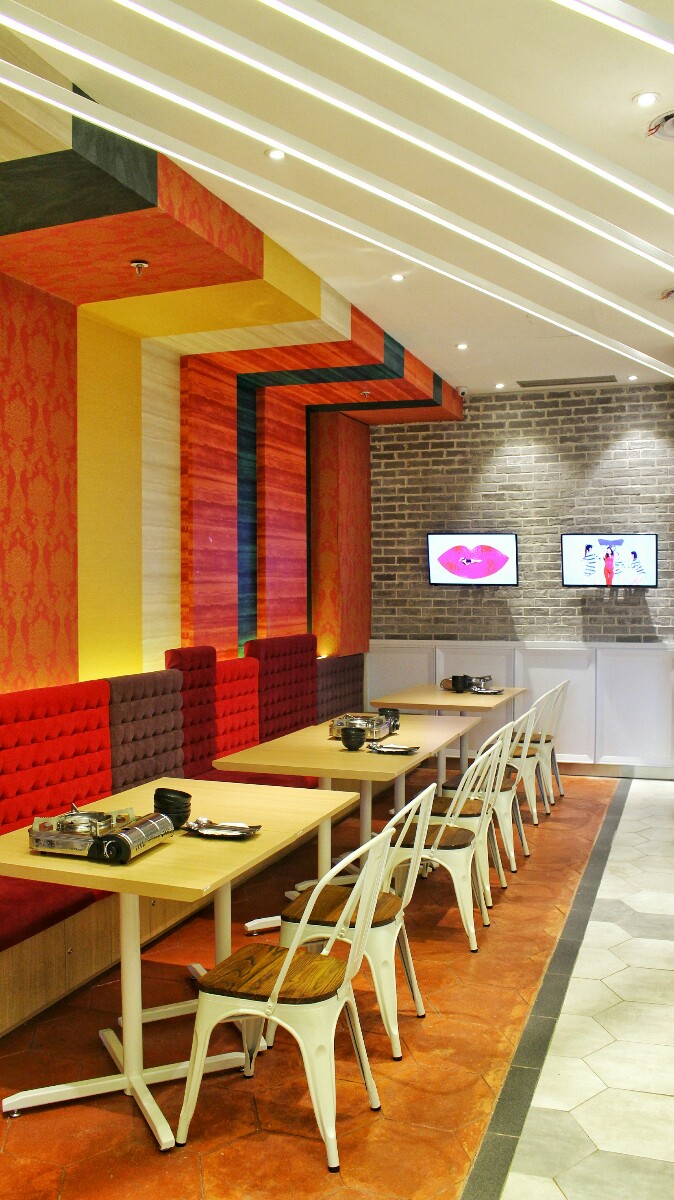 They give the color of their walls very colorful. During here you will be accompanied by Korean-style music. And I really like the ornaments they decorate in this room. Their service is also very fast and friendly. Very helpful when I asked for help and explained about the menu.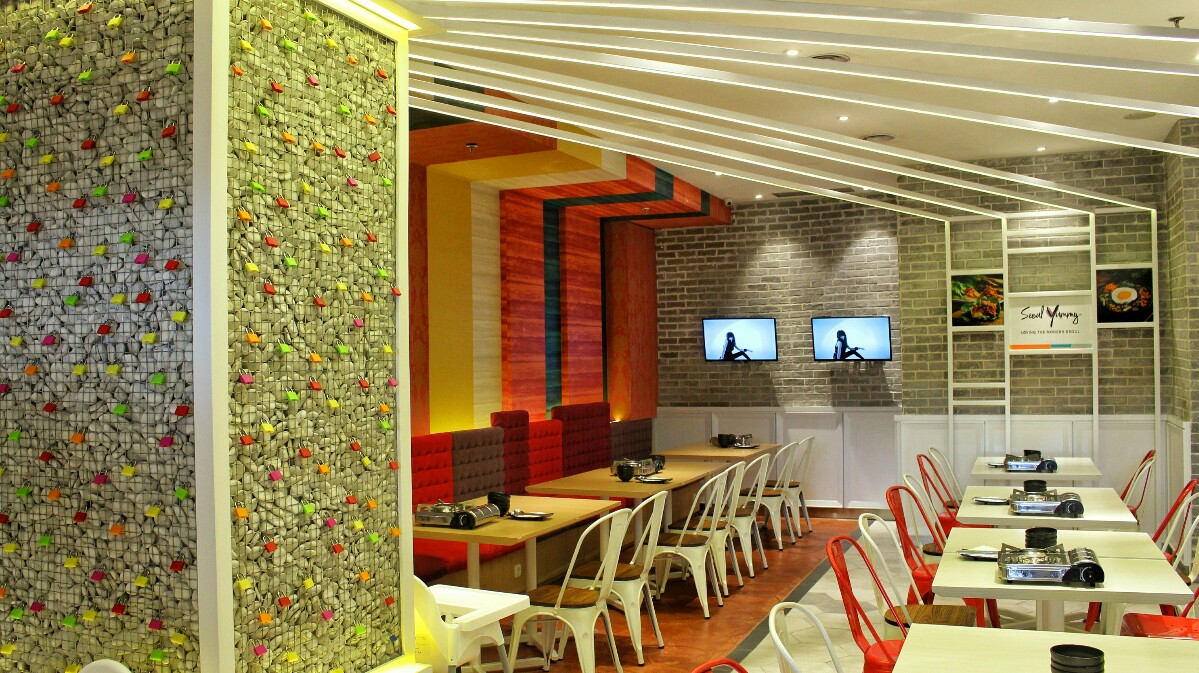 For all cutlery and cookware available on the table. And you don't have to worry, the cookware they use is safe. Besides the waiter will also accompany you while your food is cooked.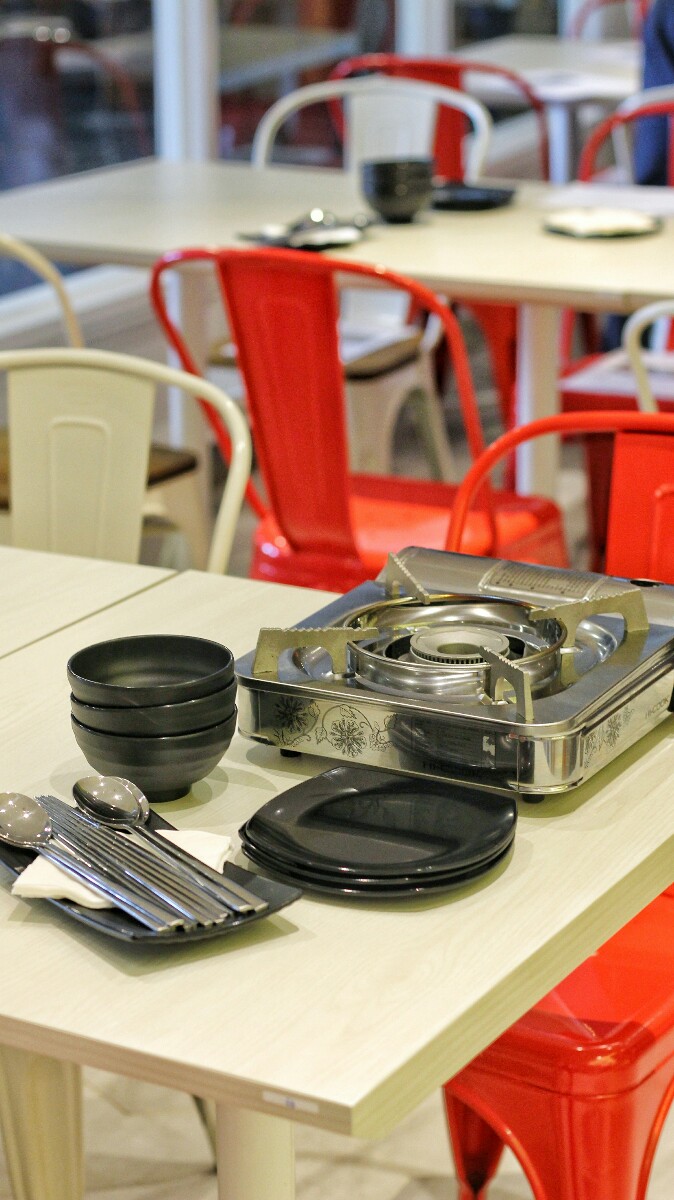 Korean Rice Ball IDR 38K
I really like the rice ball this one. Here the rice ball menu is divided into 2 Spicy Chicken and Bulgogi Beef. I really like spicy chicken because it feels very tasty and savory. And this menu should you ordered as an appetizer when here because this is really good.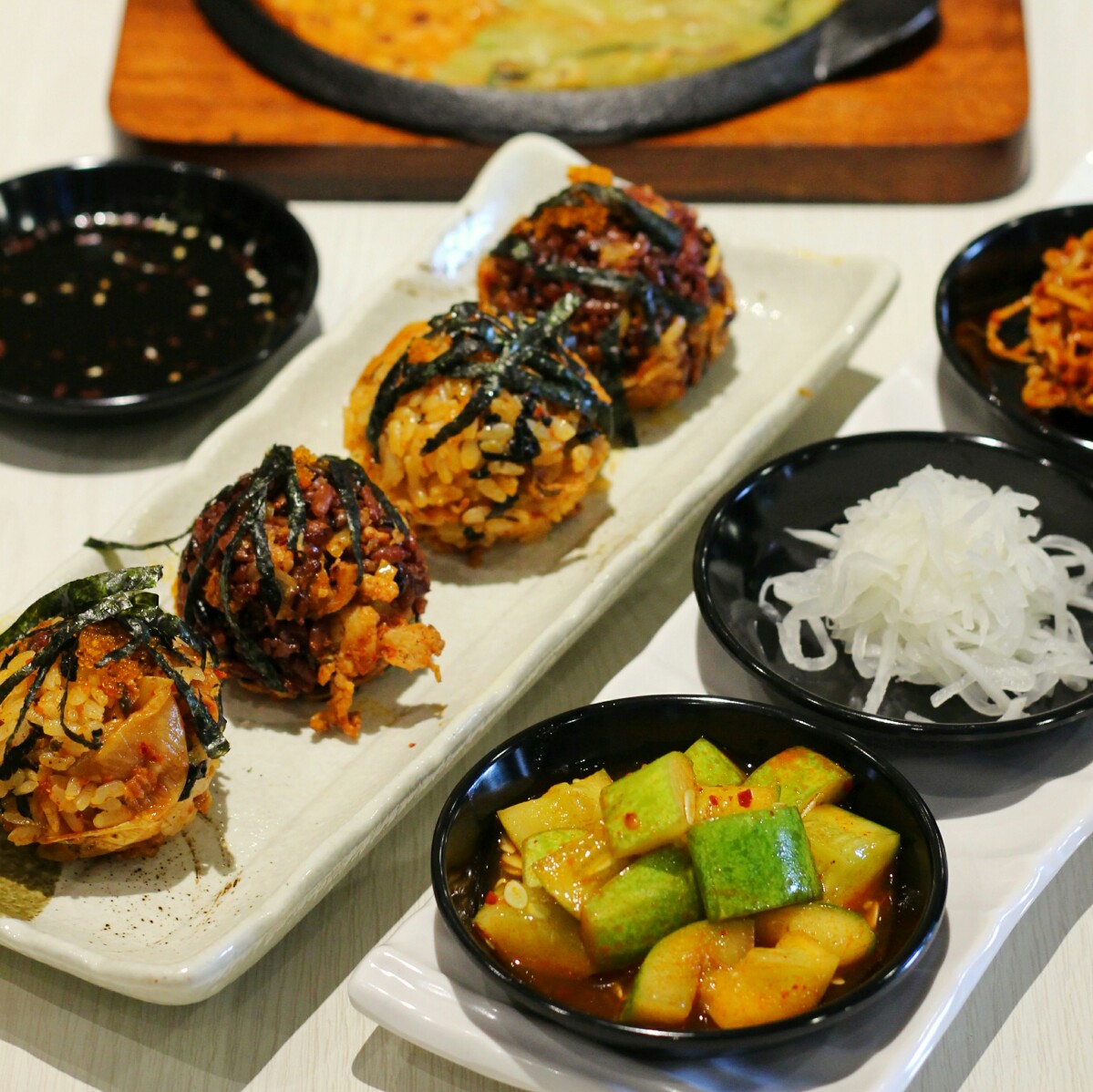 Potato/Kimchi Pancake IDR 38K
I have never tried these pancakes this way before very tasty and rich in taste. Pancake menu is divided into two flavor, kimchi and potatoes. If asked i prefer kimchi, because it feels more spicy. And you can add cheese topping for IDR 15K.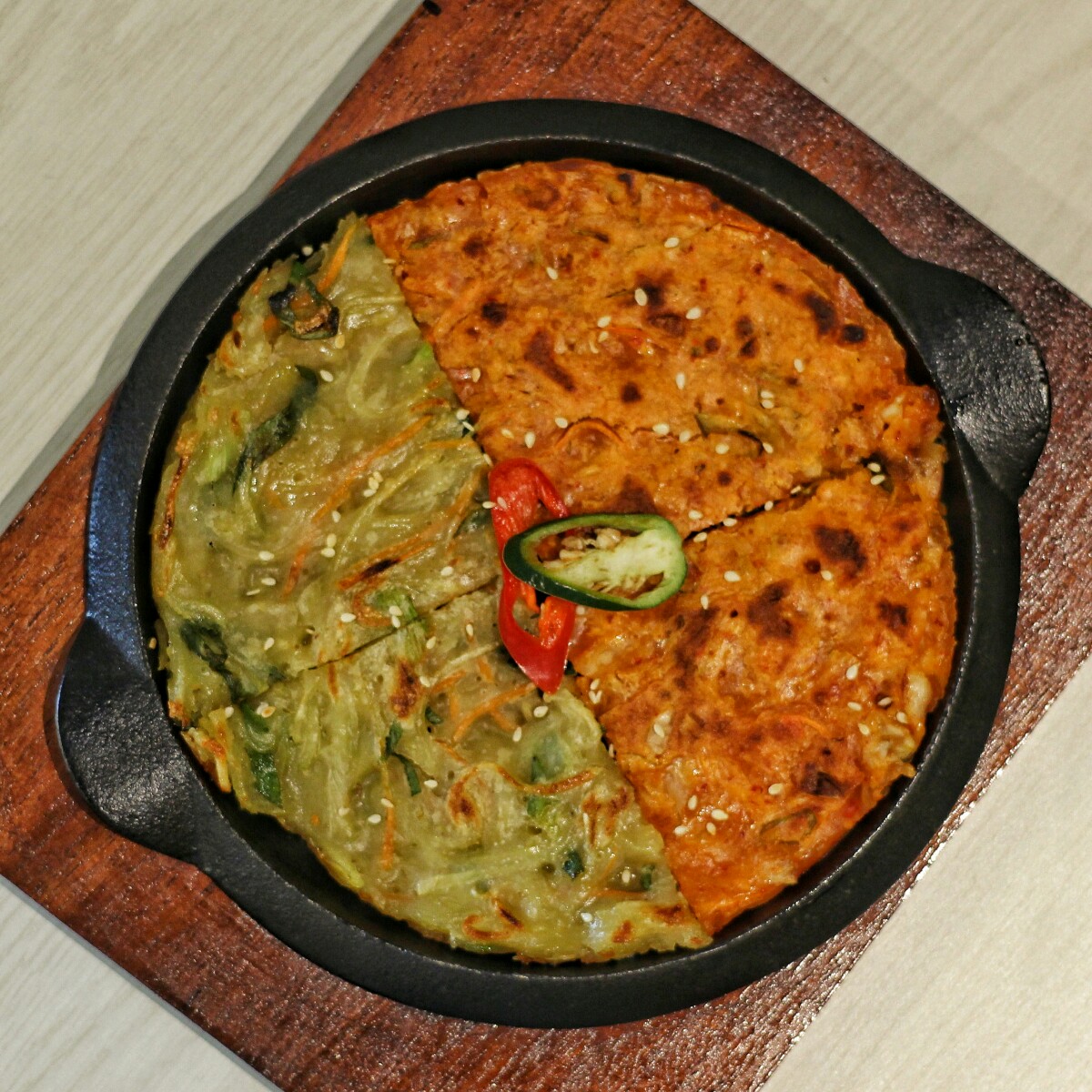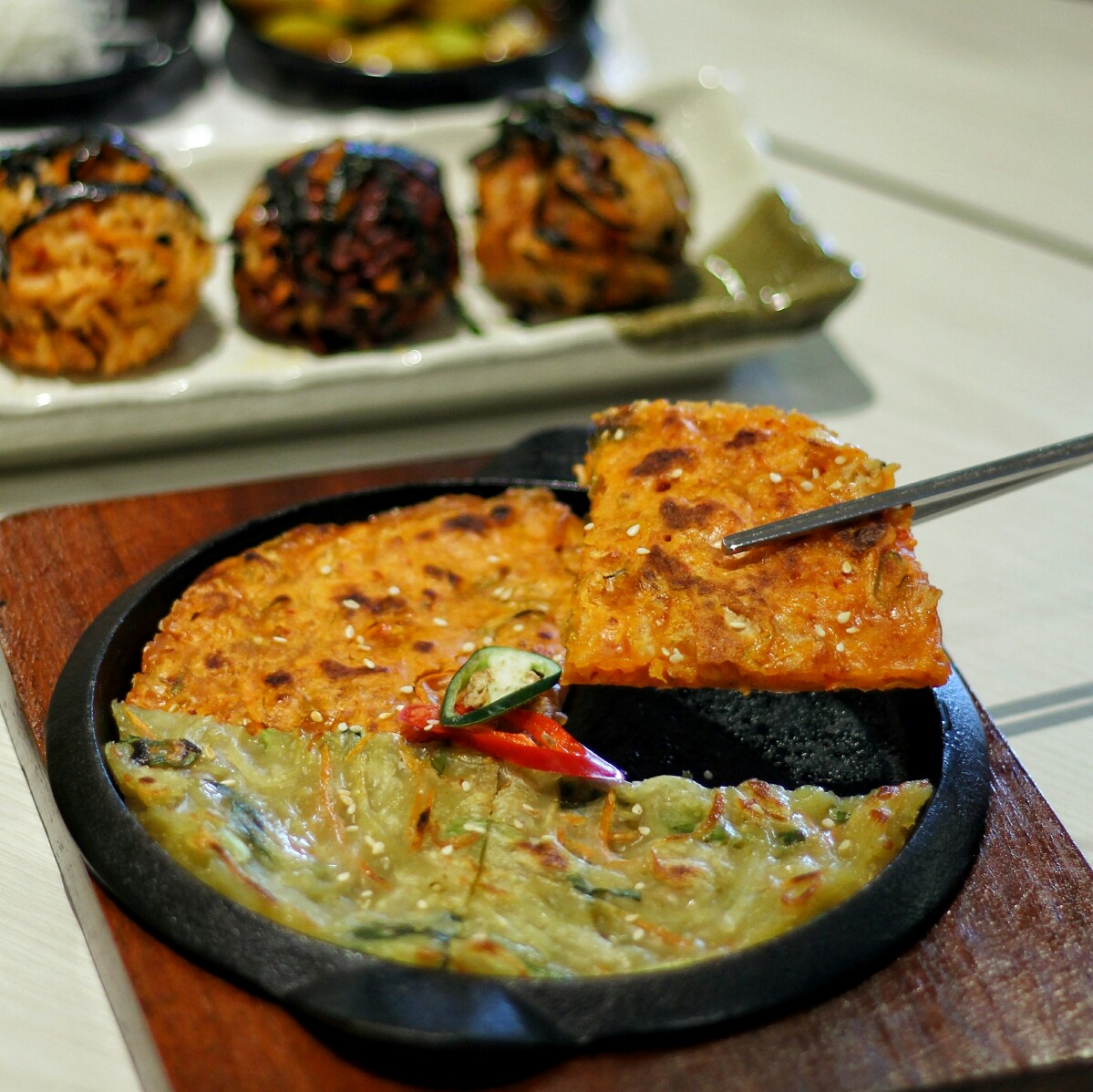 Daebak Army Stew IDR 148K For Chicken and IDR 168K For Beef
Army Stew or commonly known as Budae Jjigae is the signature menu of Seoul Yummy.  This menu can you share for 4 people because on this menu there are so many condiments. This menu served with spicy chicken, ramyeon, tteobokki, spam sausages, enoki mushroom, beancurd, baked beans, kimchi, and assorted vegetables. For the soup tastes very good, it feels very savory slightly spicy and bold of gochujang flavor. Very delicious and you should try!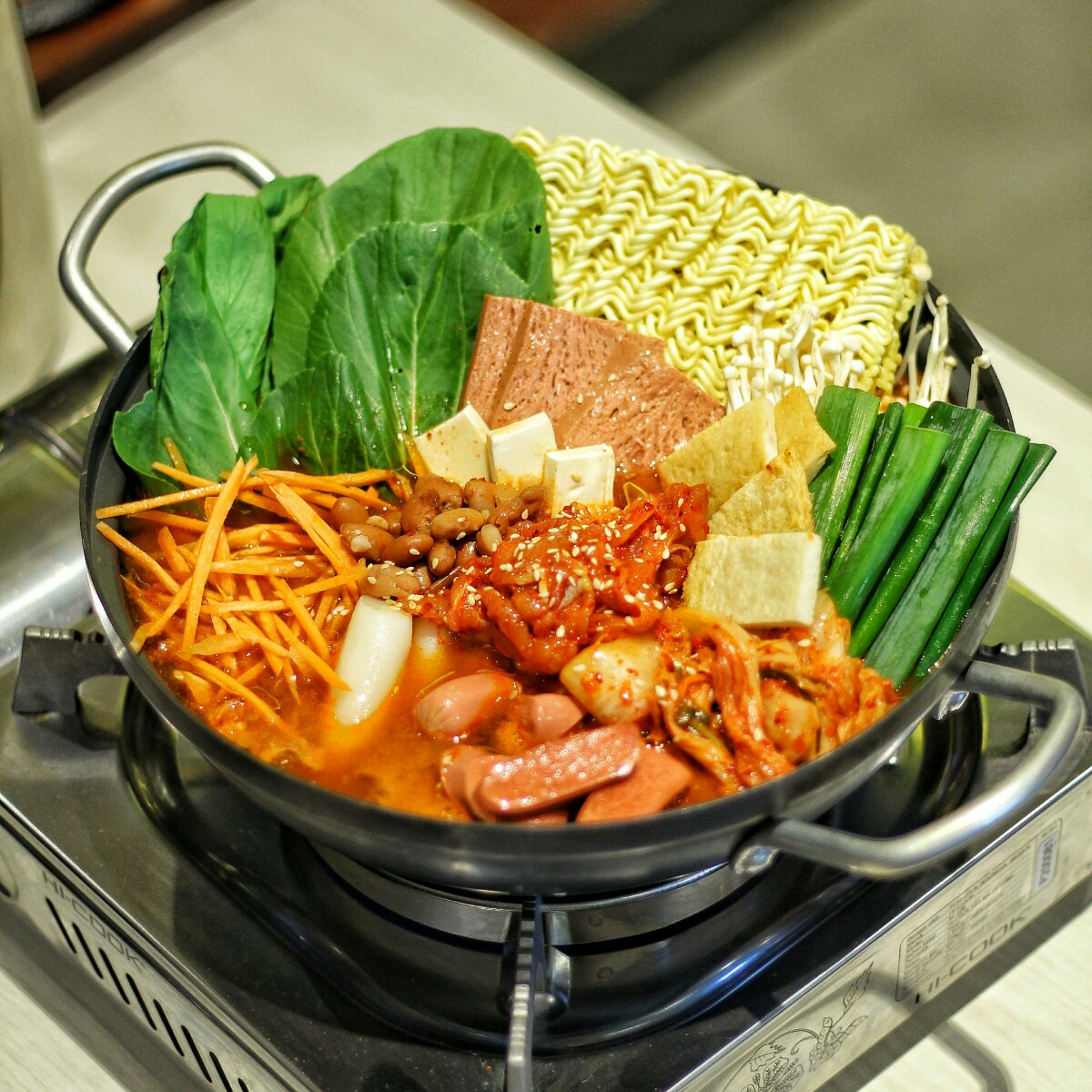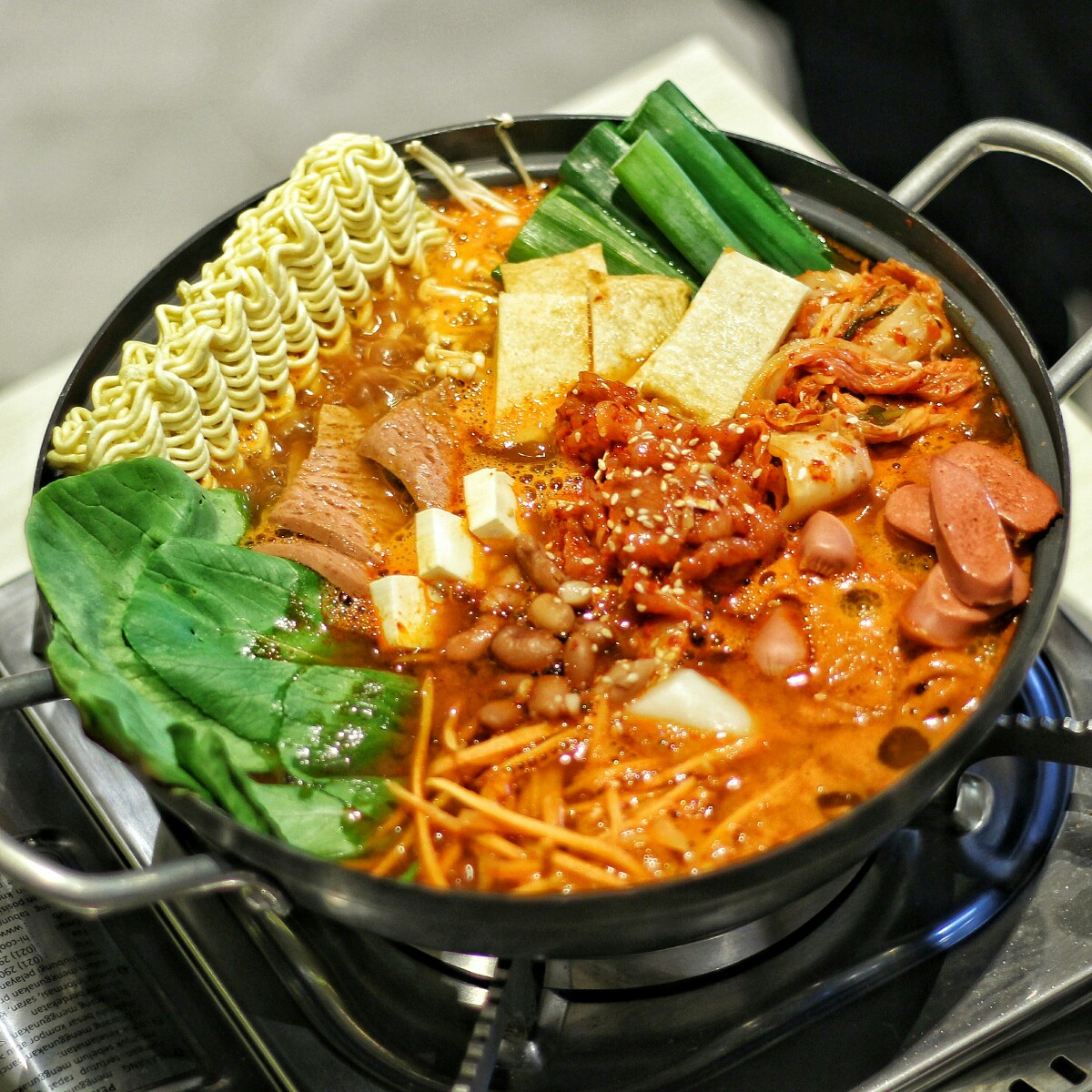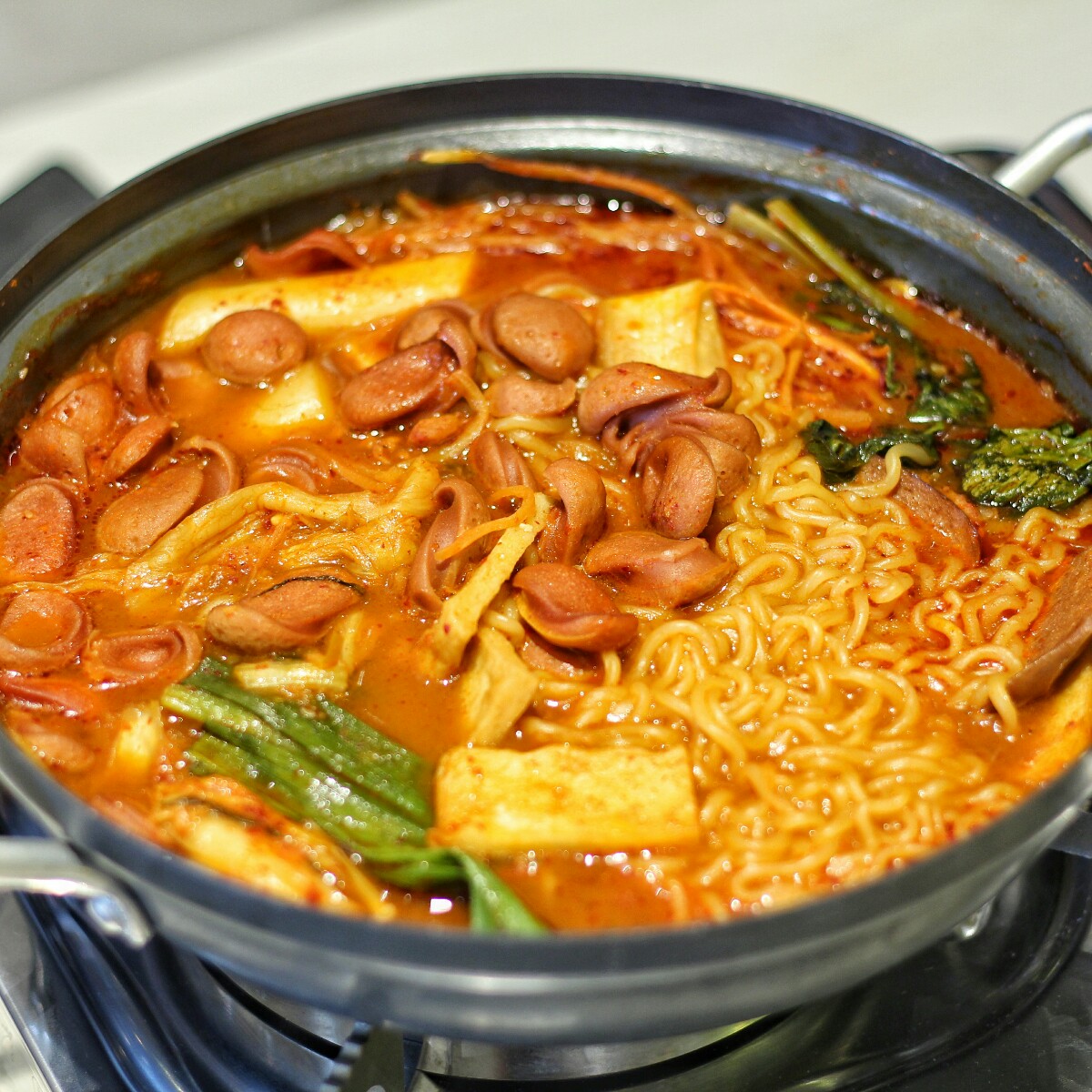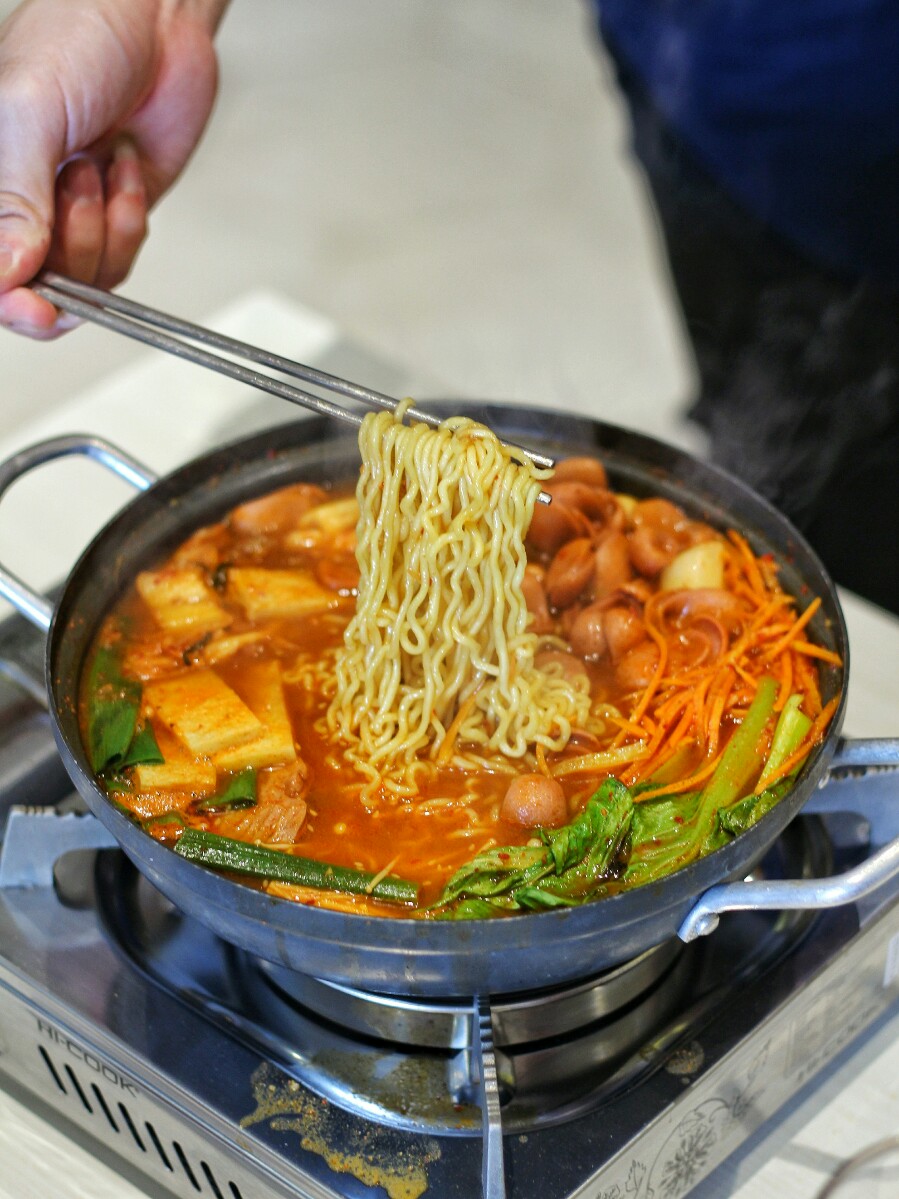 Chingu Cheese Pots IDR 188K
This menu is perfect for you cheese lovers. Served with six pcs of chicken wings served on a hot plate with mozzarella and cheddar cheese, jalapeno, fries, egg, and 2 sides of your choice like fried chicken, chicken kimchi dumplings, tortilla chips and corn cream.  How to eat is you have to roll the chicken with a cheese that has melted. But to roll it we will be assisted by the staff.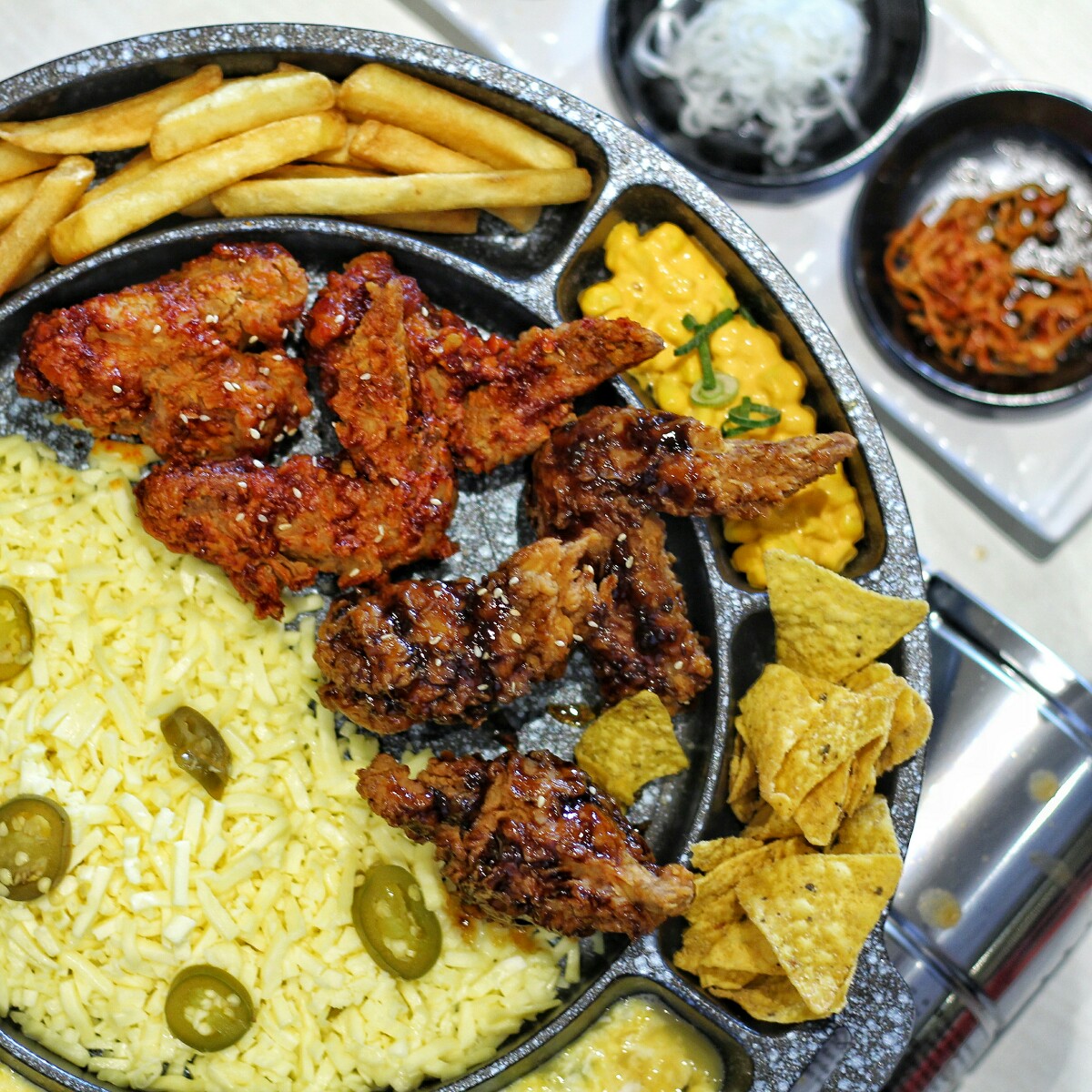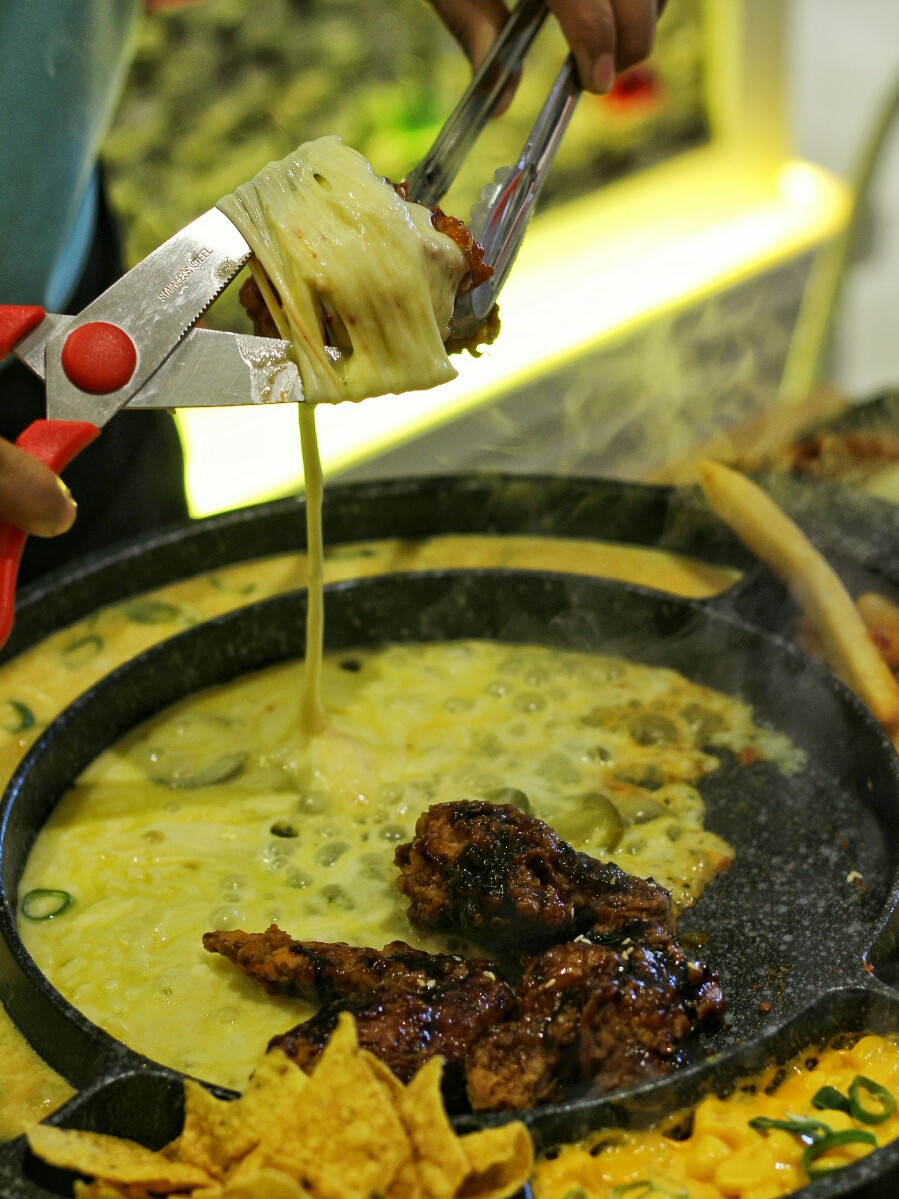 hello reader, I highly recommend this restaurant to you guys! they have very good food  and great ambience. Seoul Yummy serves cuisine for quintessential traditional Korean cuisine with a modern twist. And more exciting they use playful dish names inspired by K-drama shows and bands. I bet you will be addicted to the food they serve.
Finally I close my review and don't forget to follow our culinary journey in this blog, Instagram, Youtube and Facebook. Please apologize if there is something missing in writing or menu explanation. We open for critics and comment. See you in another culinary journey with Jajanbeken!
RATING
Taste : Excellent
Service : Excellent
Price :  Average
FACILITIES
Wifi : Yes
Plug : Yes
Dine in : Yes
Outdoor : Yes
Toilet : Yes
Parking: Yes
CONTACT
Address : Kemang Village (Lippo Mall), The Avenue of Stars, Lantai Ground, Jl. Pangeran Antasari, Kemang, Jakarta
Telp : 021 29528405
Instagram: @Seoul_yummy_Indonesia
INFORMATION
Open hour:  10.00 – 22.00 WIB
Price : Rp300.000 for two people (approx.)
Dresscode : Smart Casual.
MAP