With gratefulness finally I have a chance to visit one of restaurant at Fairmont Hotel which is Sapori Deli. Actually Fairmont have 10 restaurant in this hotel and one of them is Sapori Deli.
Sapori Deli Restaurant offers an Italian themed urban restaurant where various components overlap; barista, gourmet retail, bakery & bistro. A meeting place, reading place, and connecting place with high technology to enable ease of doing business and interaction with colleagues and friends in an urban and relaxed atmosphere. Allowing you to stay connected, maximize your time, and enjoy the company of likeminded guests. So this restaurant have a complete package right?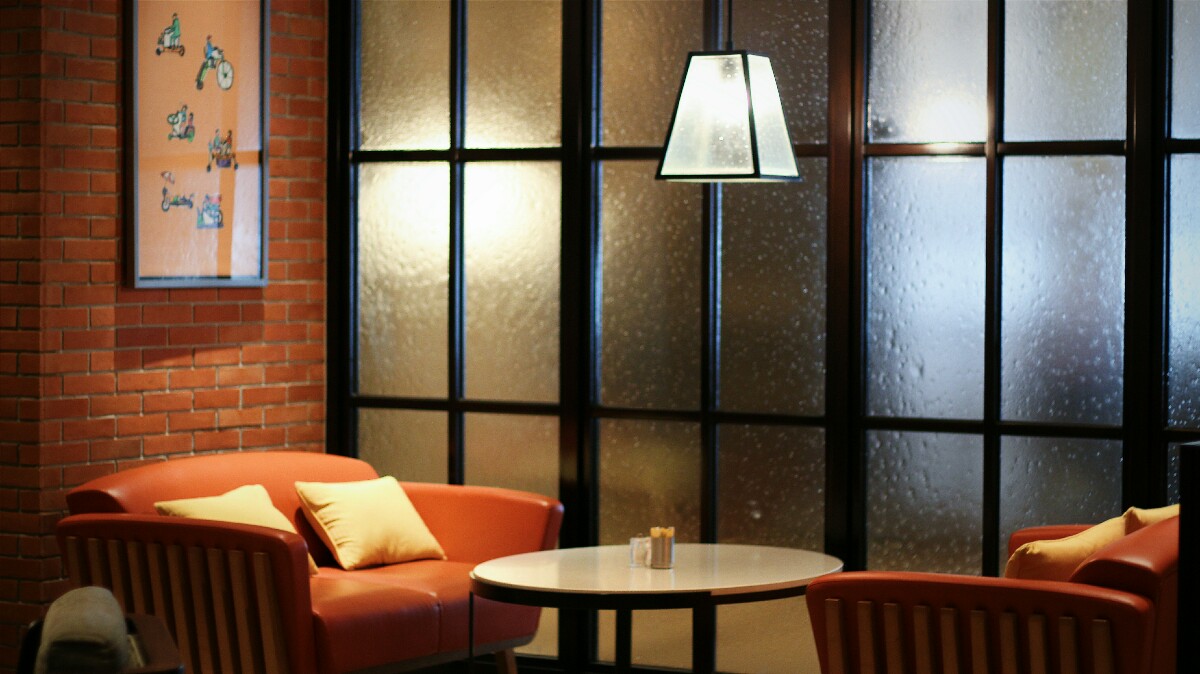 Sapori Deli has divided into two rooms. The right side room has a pastry and coffee so it just suite to breakfast and afternoon tea. While the left side is for dining are that serves Italian food.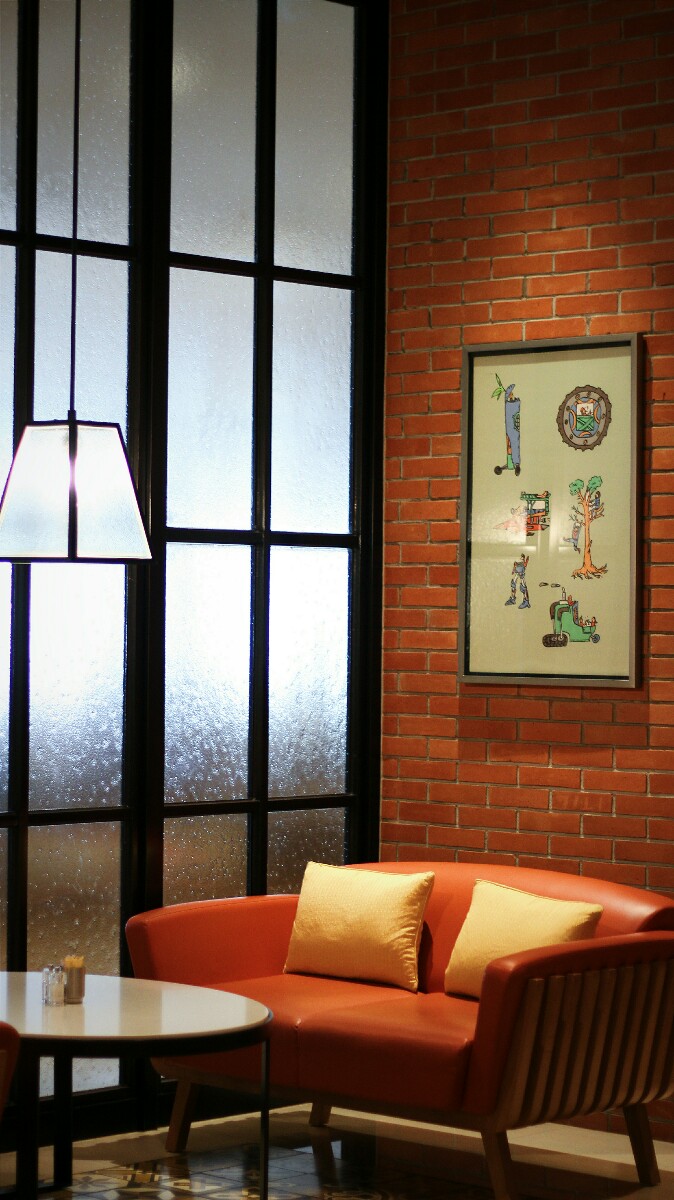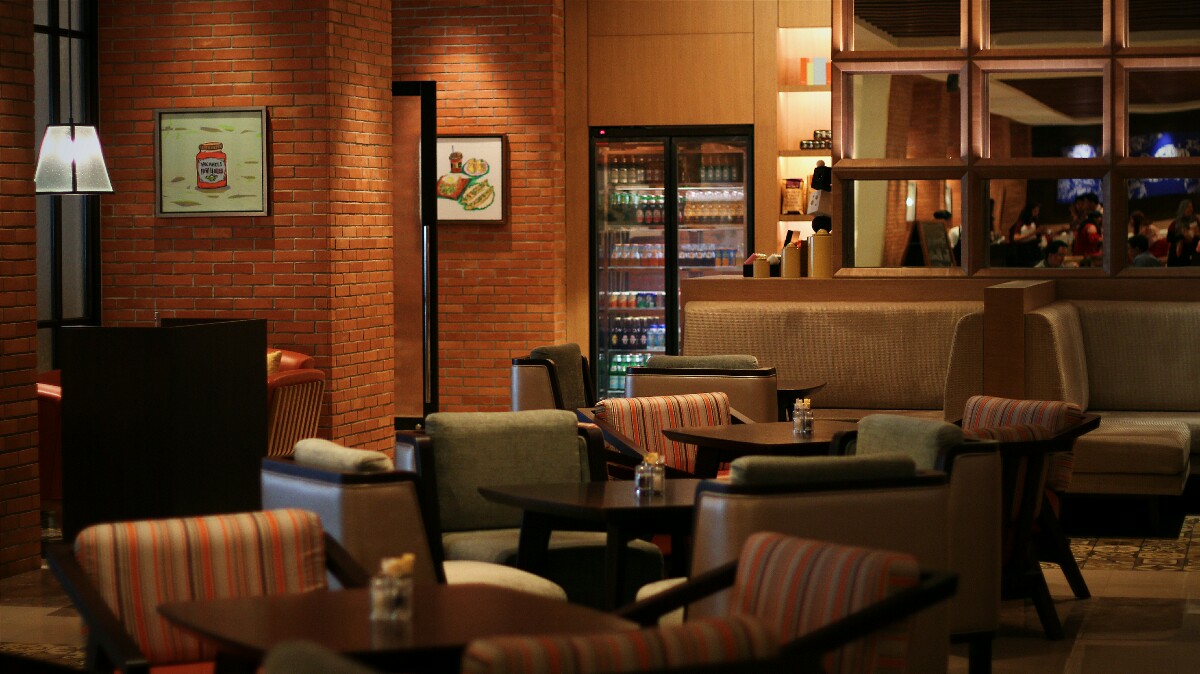 This Coffee Lounge designed with warm and cozy ambience so the the furnishing and chair was set for relax and you can spend time for a long.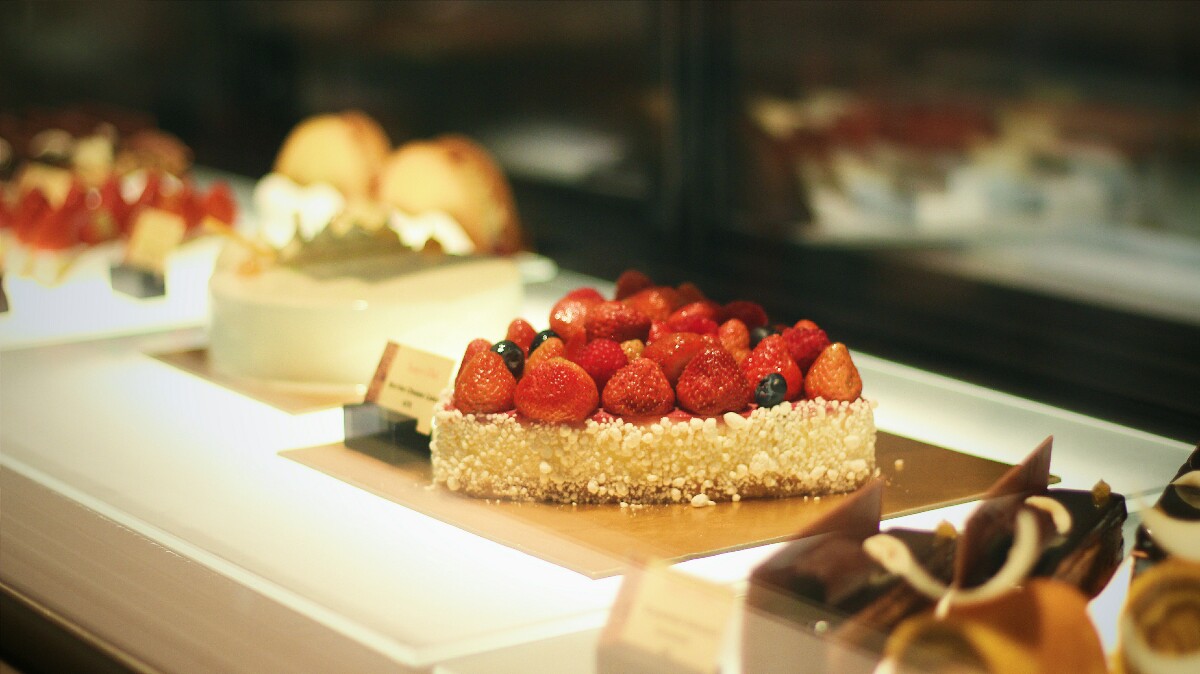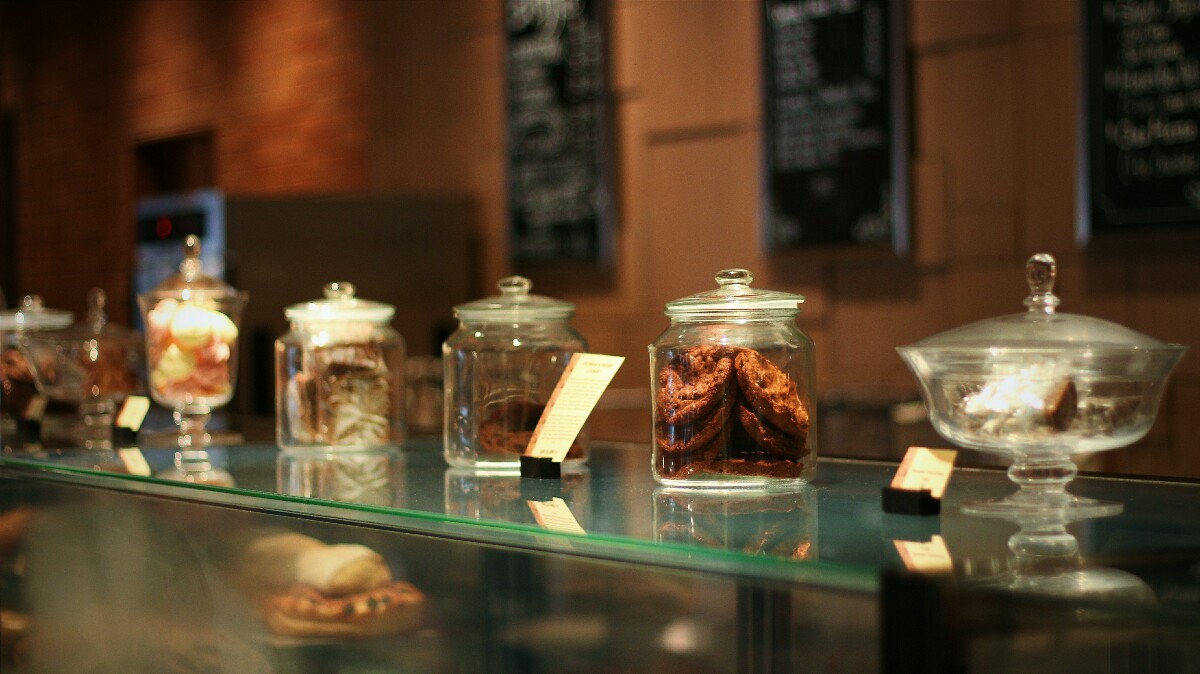 The Dining Room at Sapori Deli
Cozy and warm are the right words to describe the whole room of Sapori Deli. Their using expose bricks on the wall and combine with wooden furnishing. When we look to the floor we can see the flooring pattern that describes Fairmont Hotel symbol.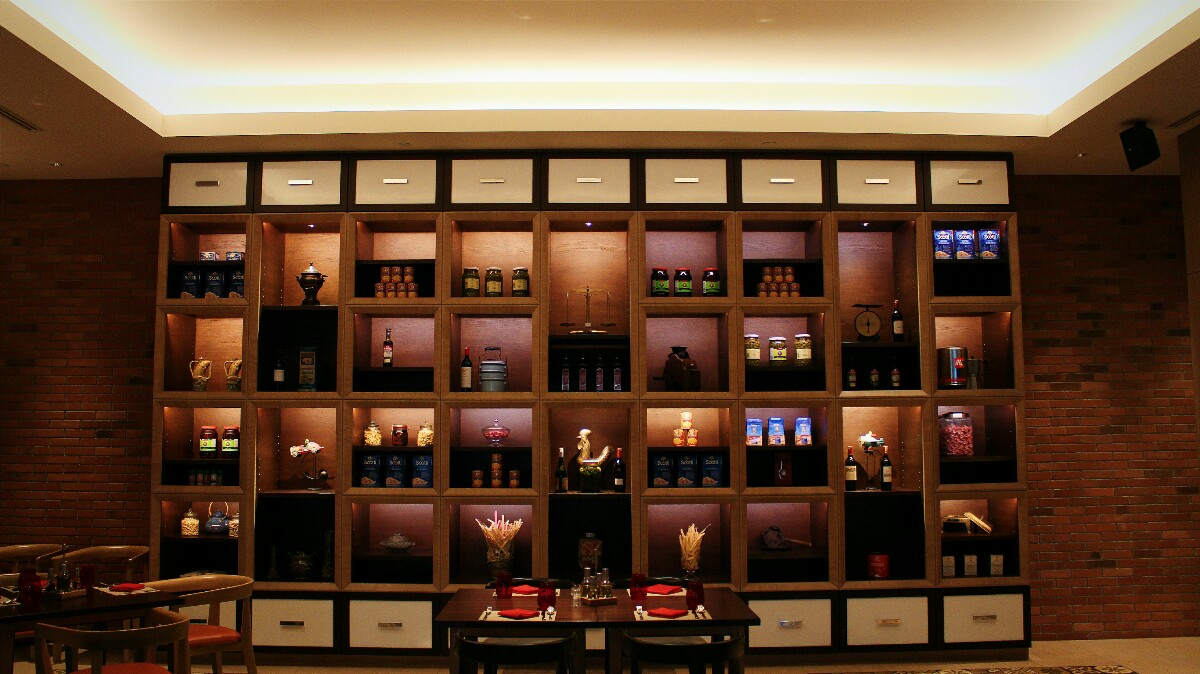 This spacious area can accommodate around 50 person. And it's suite for your brunch and gathering with reservation in advance.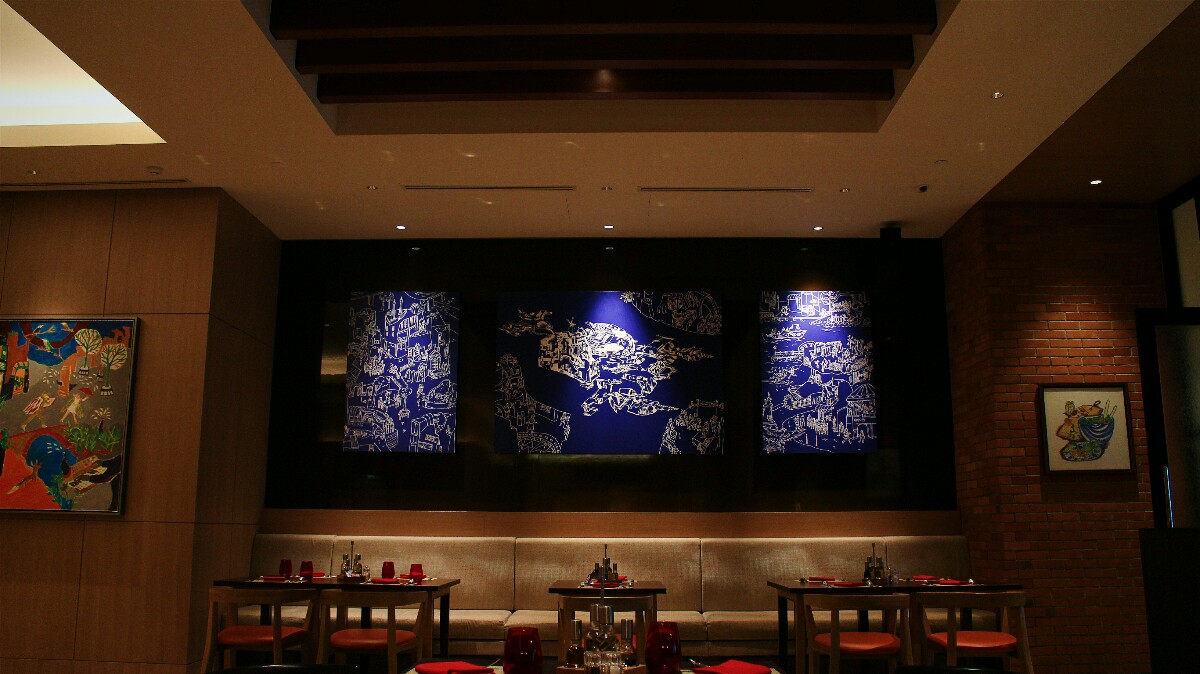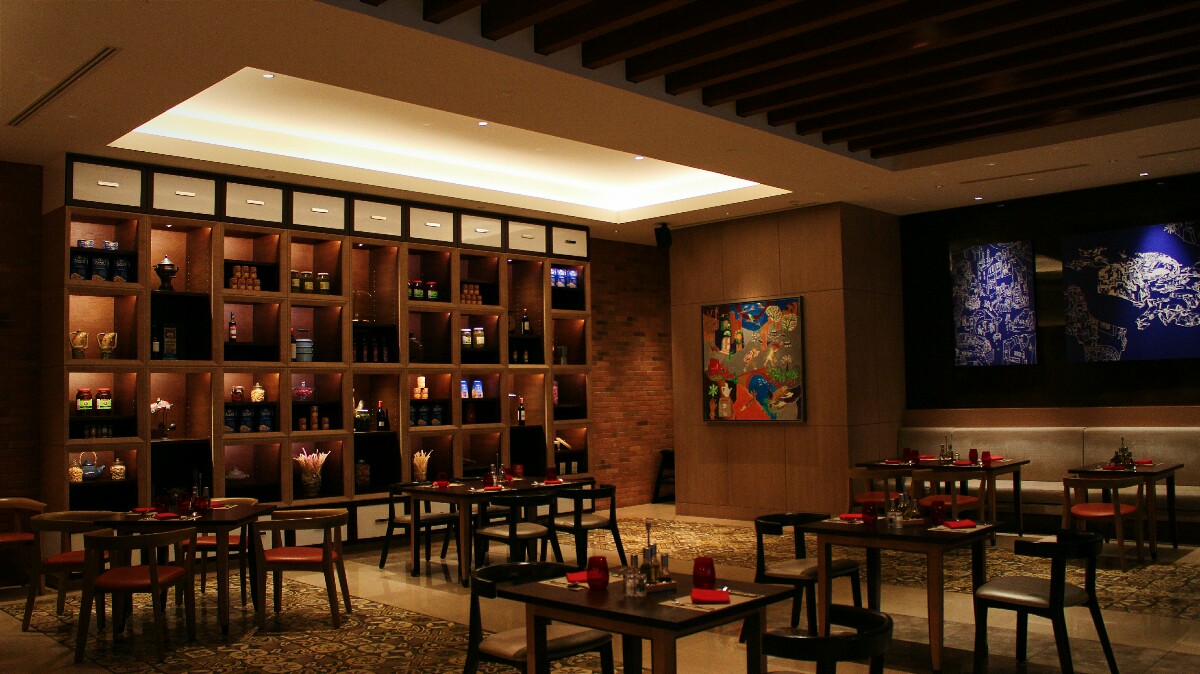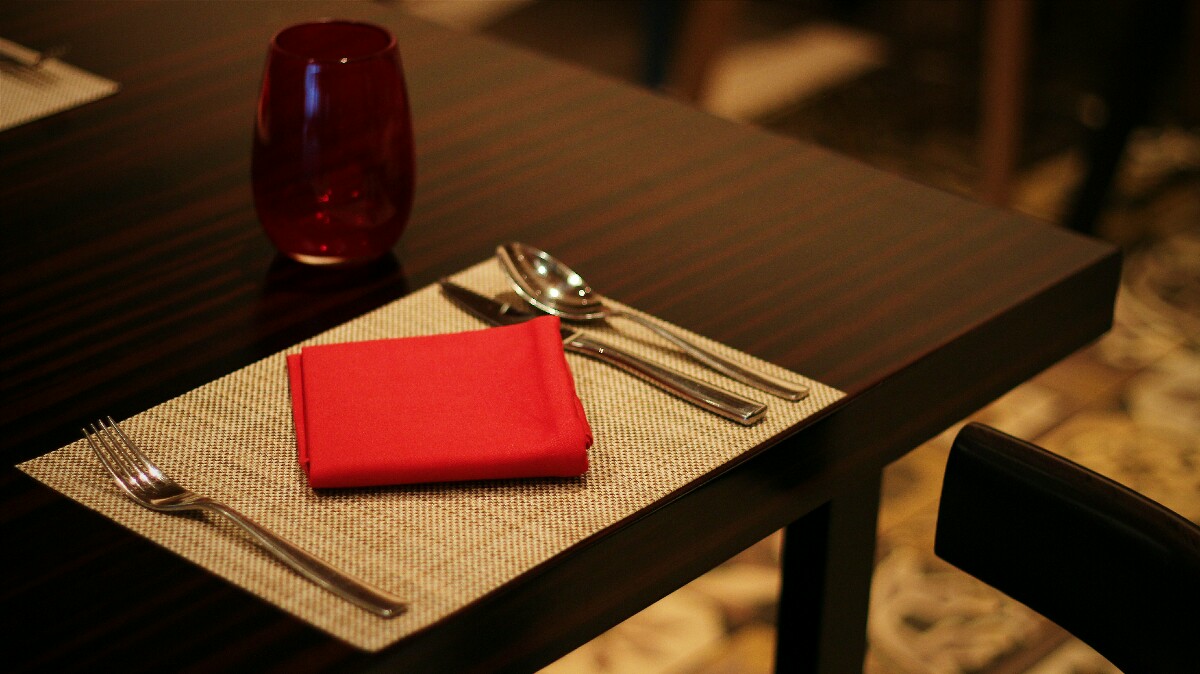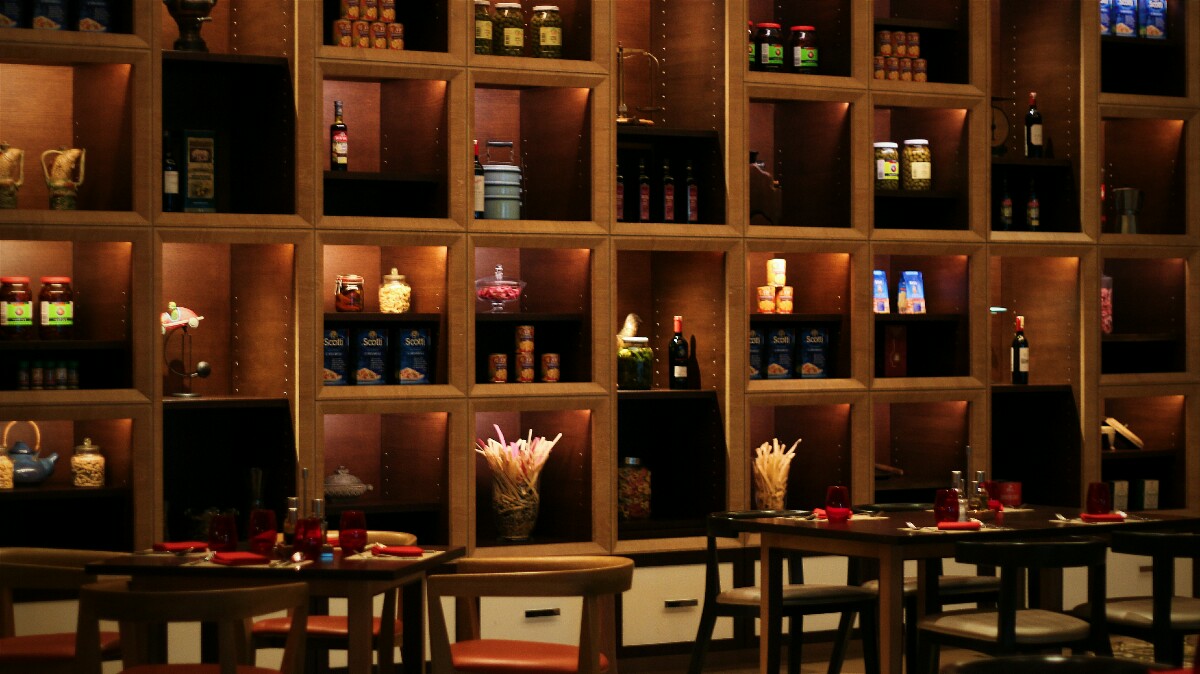 We came to this place with other friend for about 16 person so they prepare our lunch in the long table.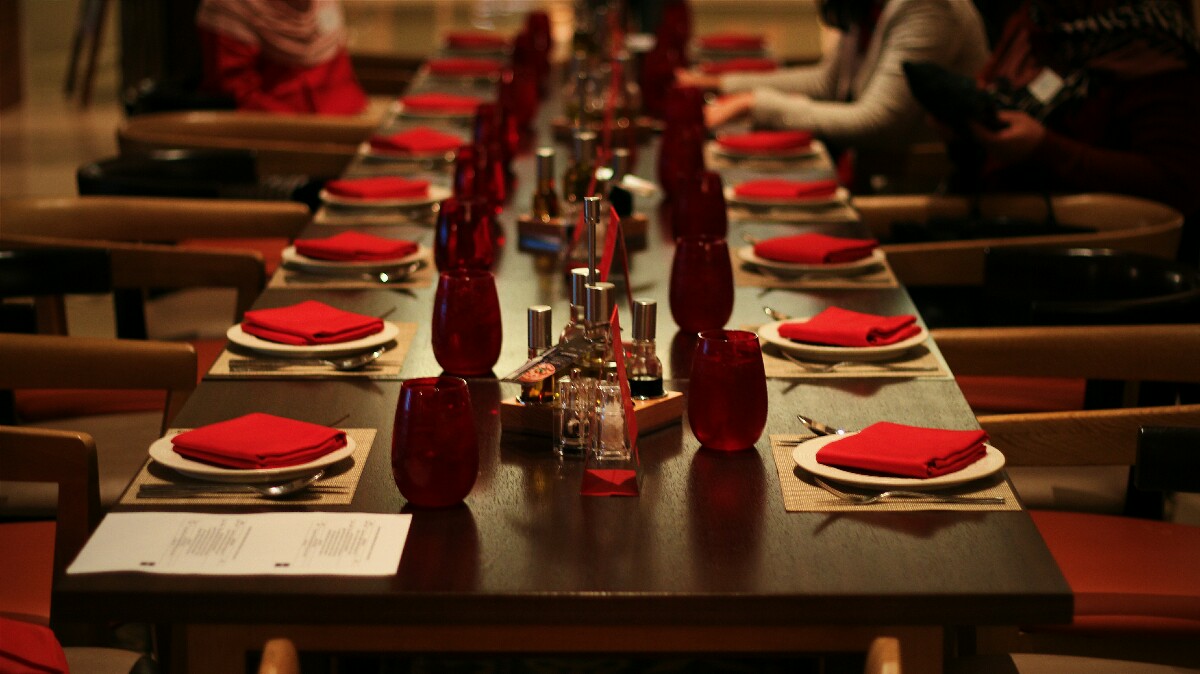 The designed of the window using full of glass with dewy surface and its look cool and make the dining atmosphere grow tighter.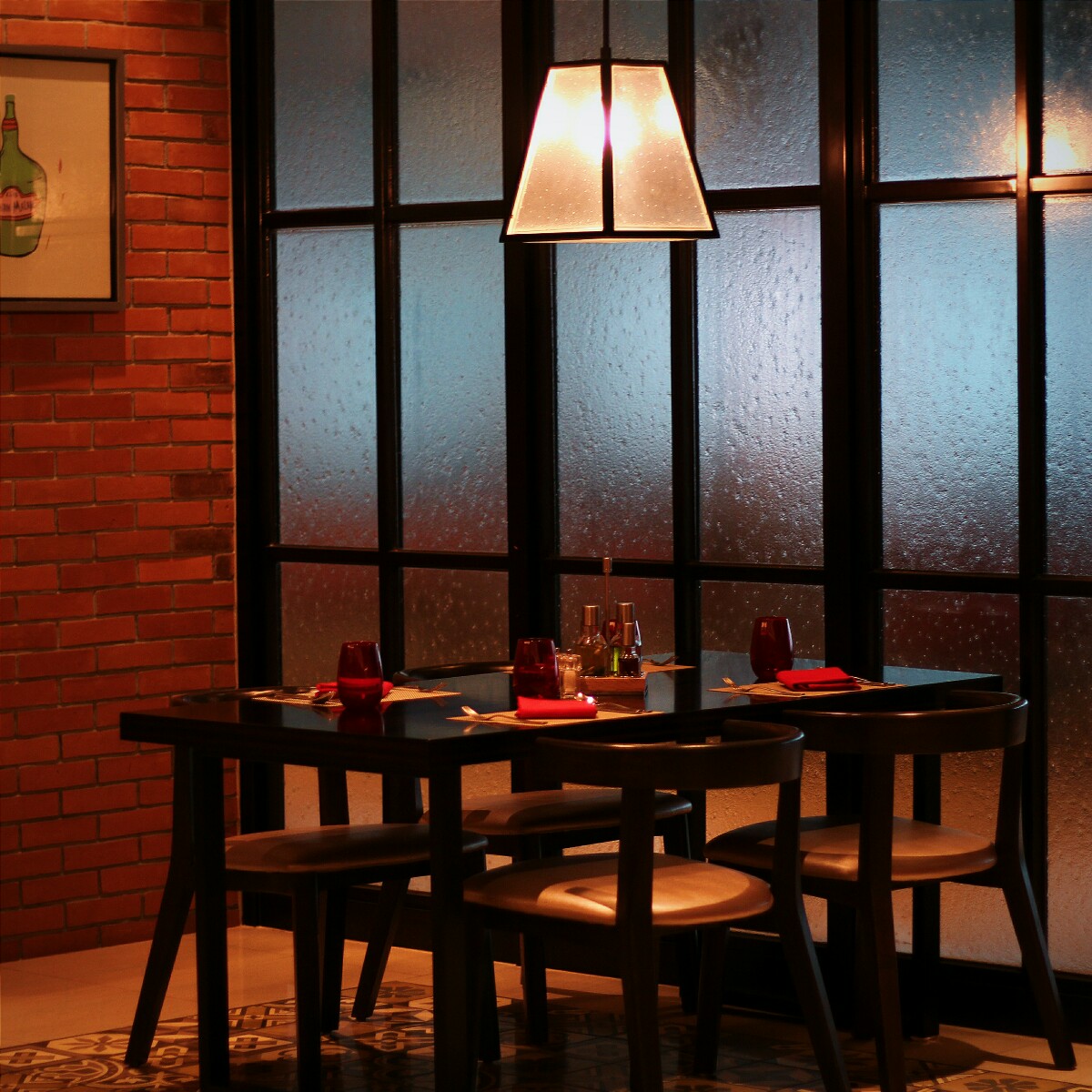 Learn Making Pizza
In this special occasion I have a chance to learn making pizza. By the way this is the first time I learned to try making thin pizza. The dough already prepared by the chef so I just make it to flatten the dough with my finger.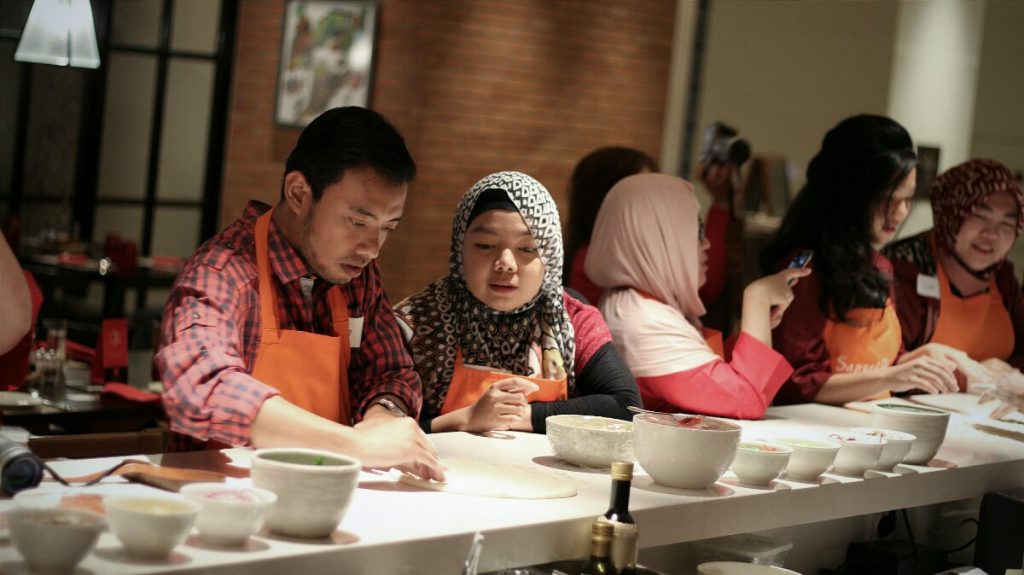 Making pizza not a simple as we think because we need to bake it two time. First bake is to toasty the dough and the second is for baking the toppings.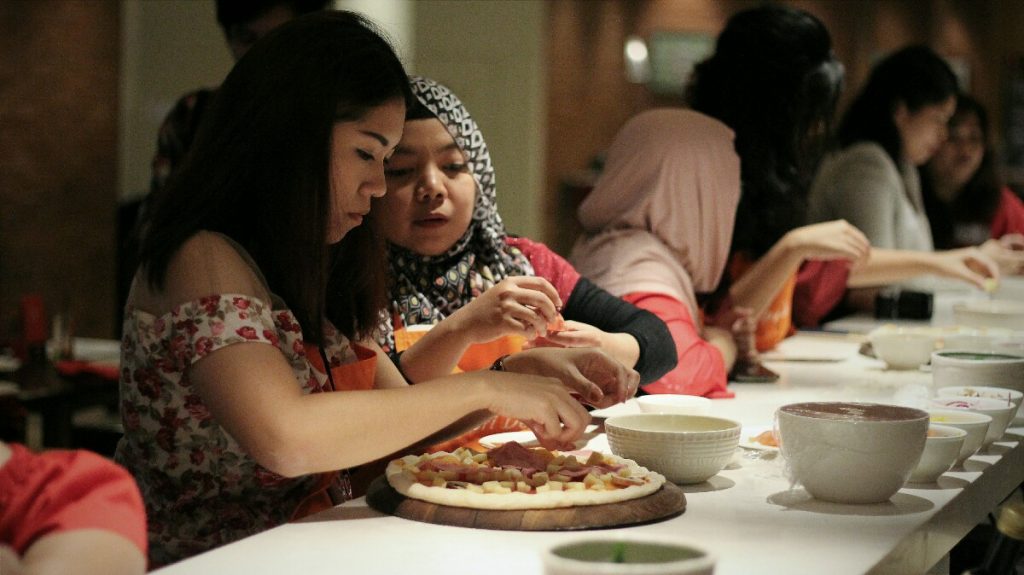 After first baked, me and my team  Astrid Huang and Ainin Dita are ready for garnishing the pizza with cheese, smoked beef, tomato, olive, pineapple and arugula just with our creation and we named it as "Fairmont Garden Pizza" as representing a flower in a garden from this Hotel.
Chef Ahmad Gojali helped to bake the dough in the pizza oven and done the crisp and baked level was on the right!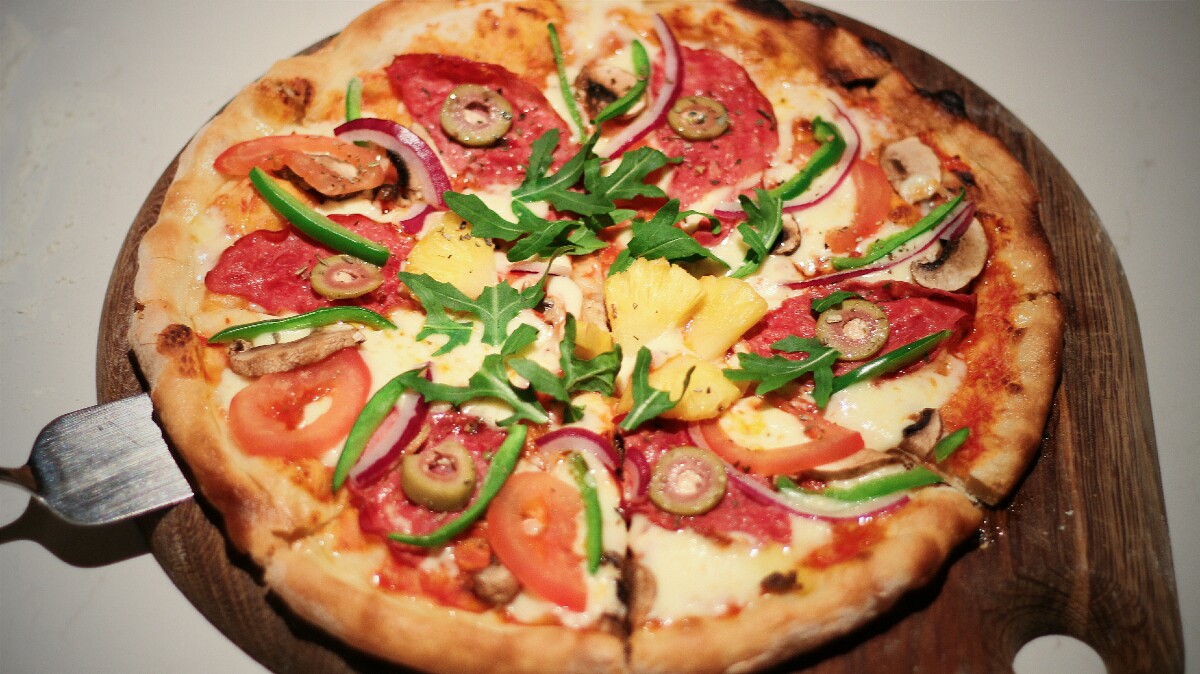 After all garnishing was finished the chef helped us to bake it for the second time and Voila! Our pizza are ready to eat! This thin pizza has a crispy texture with cheesy and savory taste!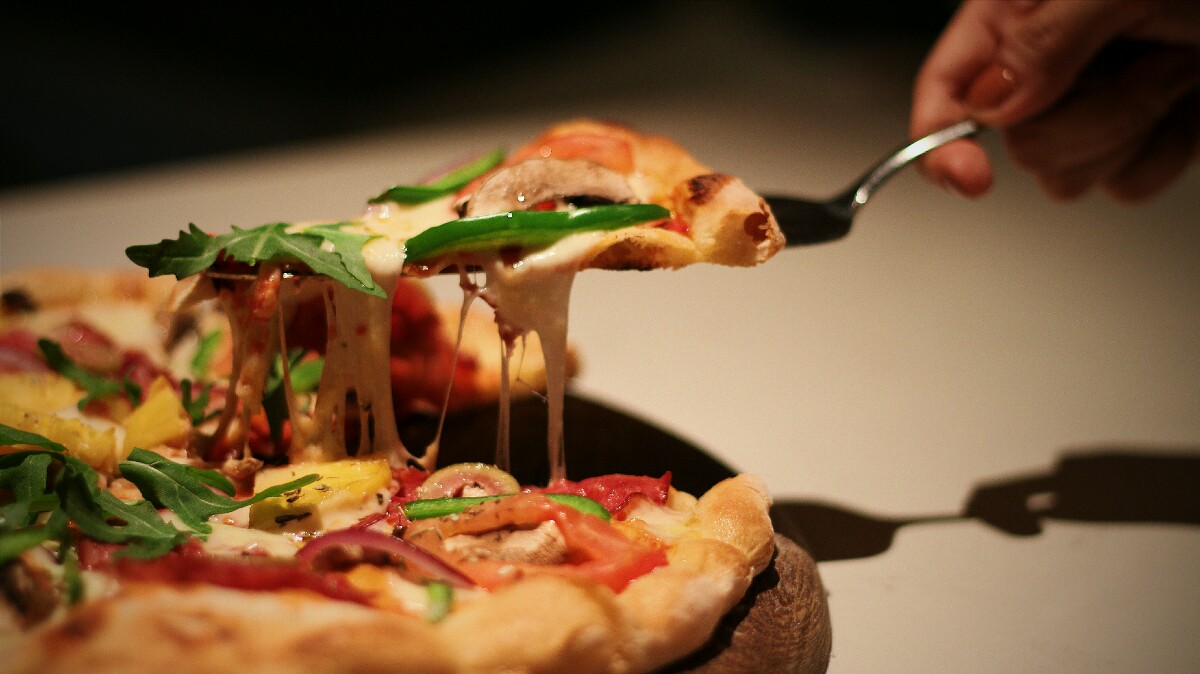 Spaghetti Carbonara
Another priceless experience at Sapori Deli Fairmont Hotel Jakarta is when I have a chance to taste their signature here called Spaghetti Carbonara. The special is they mix the carbonara on the cheese wheel of Parmigiano Reggiano Cheese in front of us. The cheese also special because the cheese has been three years and the total weight is 25 kg and worth for 11 million rupiahs. And how the taste? Boom! The taste was so creamy and delightful.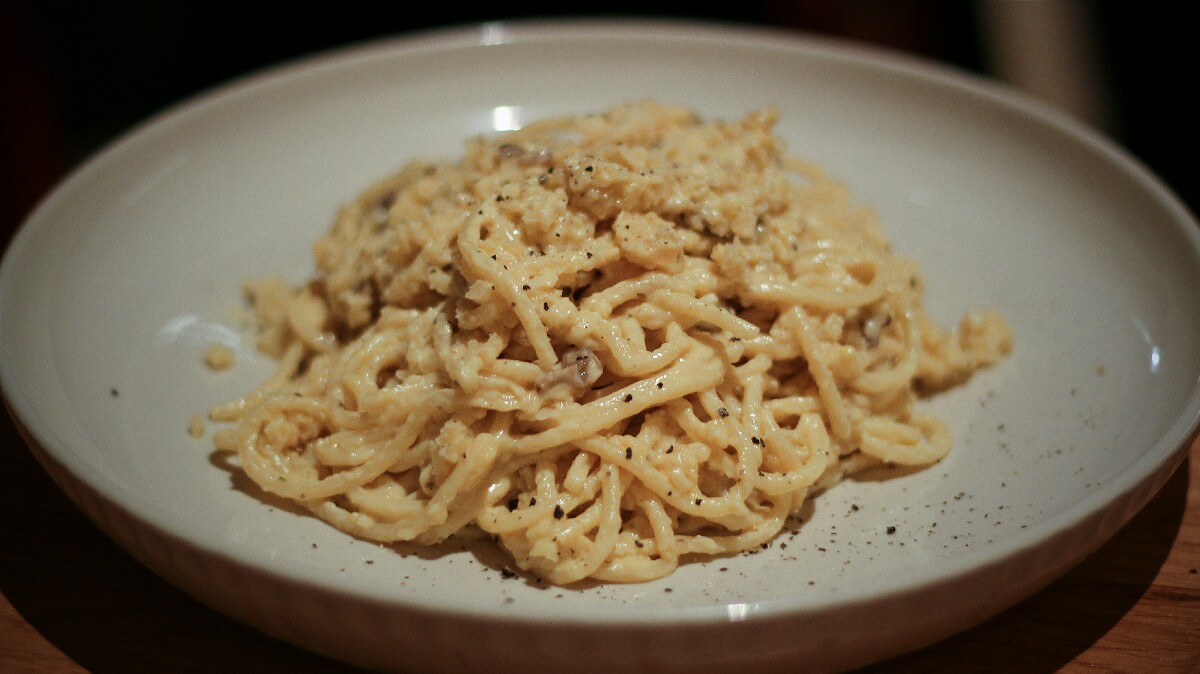 Molten Chocolate Cake
As for the closing our lunch time we had a sweet dessert called Molten Chocolate Cake. The cake served still hot with chocolate ring on top and sweet vanilla ice cream. The combination between dark chocolate inside the molten cake and sweet ice cream create unforgettable taste.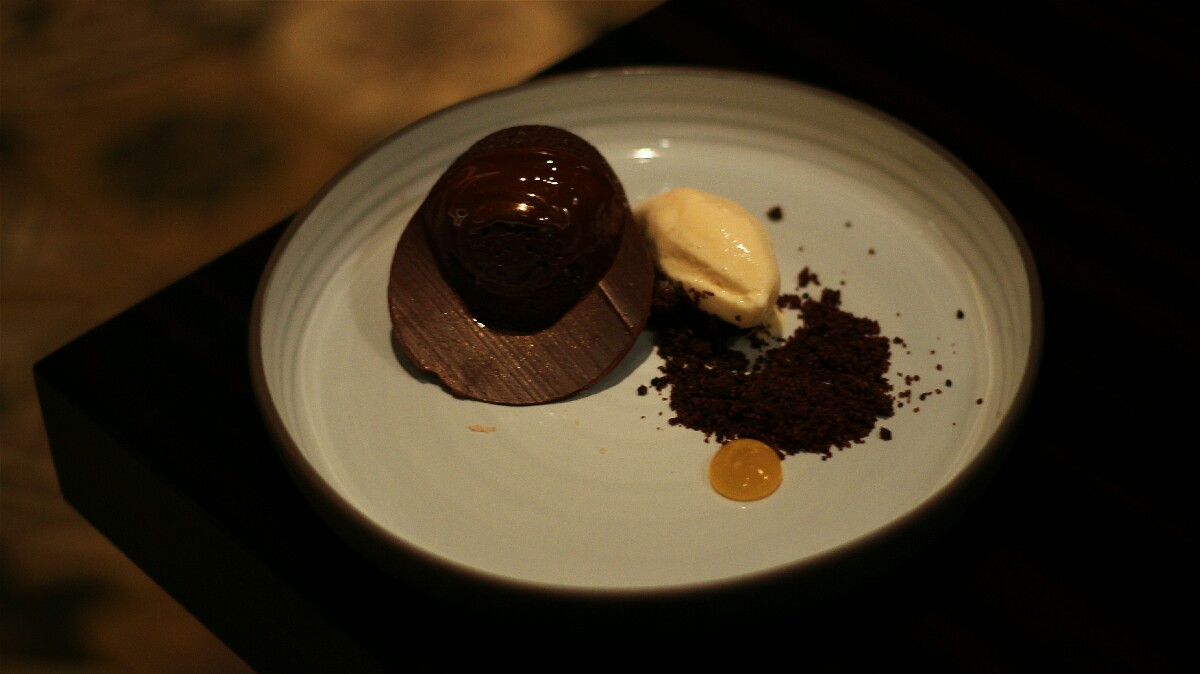 Unfortunately I late to take a picture so the half chocolate ring already melted LOL, but the taste still good though.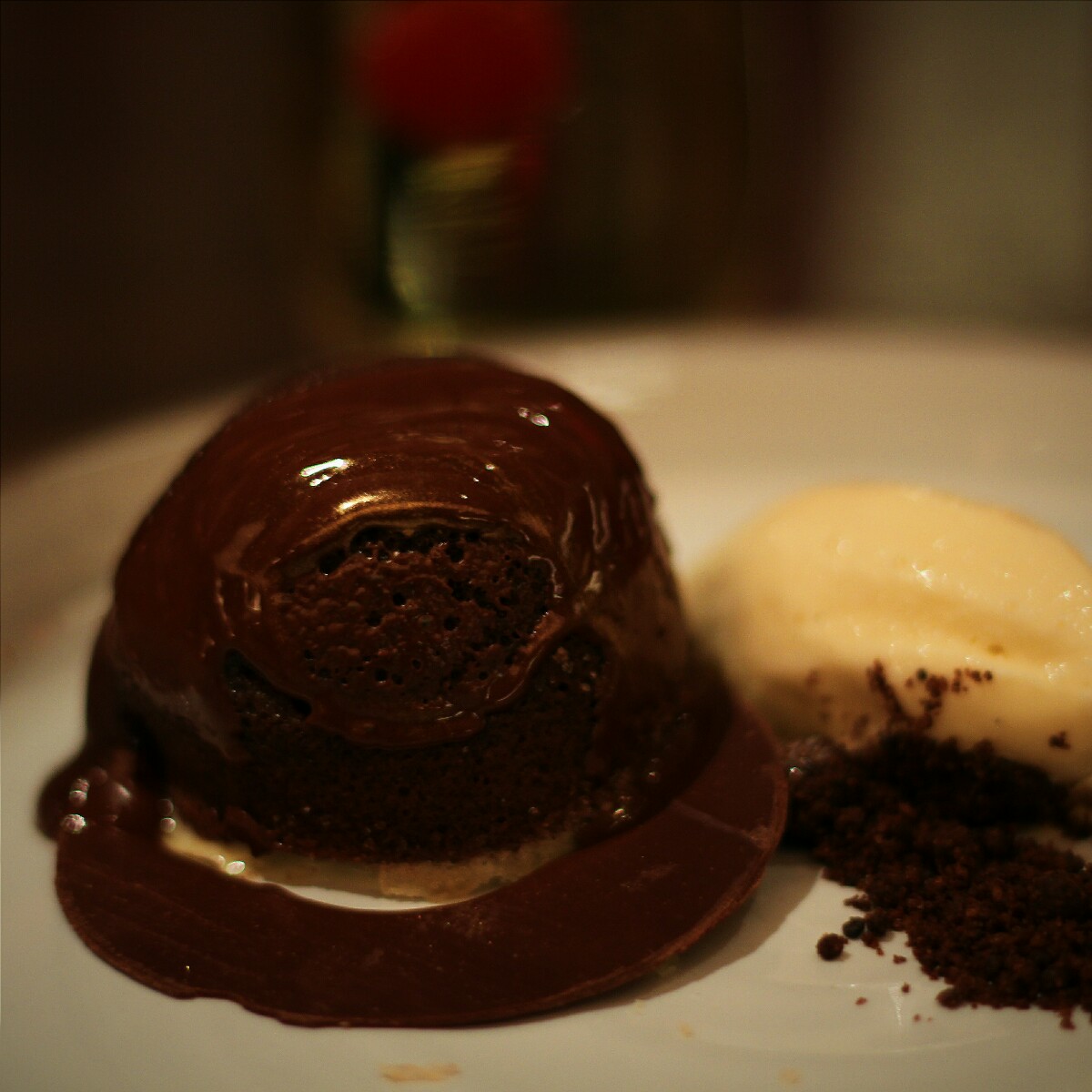 Cherry Italian Soda
This is one of our special drink that accompany our lunch time here. The cute presentation with red cherry in the glass look sexy and adorable while the taste was so refreshing.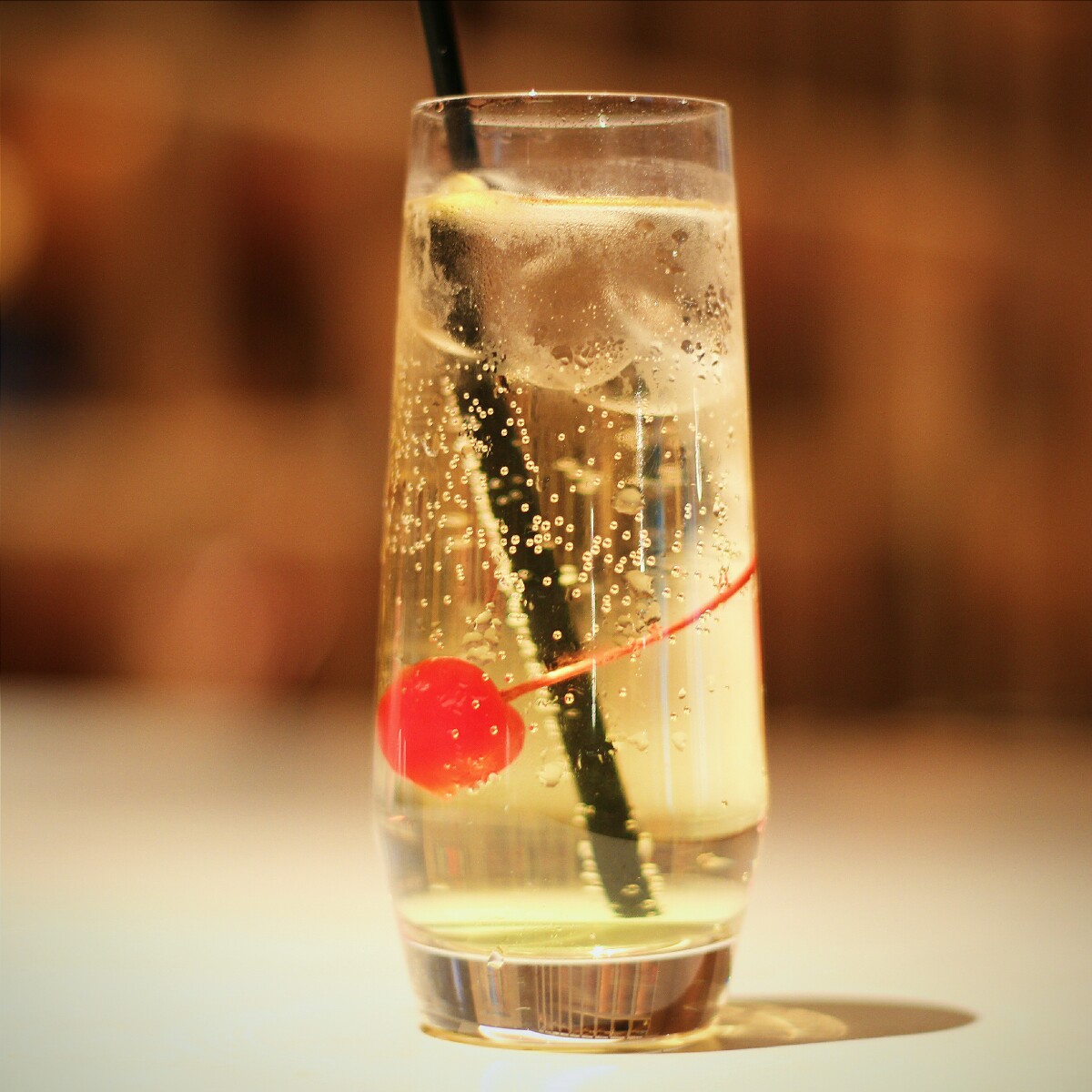 That was my culinary story at Sapori Deli Fairmont Hotel Jakarta. I love the food here and the ambience. Both food and place was worth to try and lovable. I am sorry for any error in my writing and see you in another story with Jajanbeken. And thank you for stopping by.
RATING
Ambience : Good
Taste : Good
Service : Good
FACILITIES
Wifi : Yes
Plug : Yes
Dine in : Yes
Outdoor : No
Toilet : Yes
CONTACT
Address : Fairmont Jakarta, Jl. Asia Afrika No. 8, Senayan, Jakarta
 Phone: (021) 21889061 ext 872  
 Zomato Sapori Deli Fairmont Hotel Jakarta
INFORMATION
Open hour : 6.30AM – 8PM
Price : Average 500K for two people (approx.)
Card, Cash accepted
MAP