During our stay at Six Senses Uluwatu we are pampered with a variety of mainstay dishes from Rocka Restaurant. Luckily we can taste breakfast and dinner there.
Rocka Restaurant is located in the Six Senses Uluwatu Villa area, this restaurant is located right on the edge of the Uluwatu cliff. When sunset we can see the dusk from the restaurant. If it's a sunny day we can see the blue sea at the breakfast.
You can enjoy all of this beauty when you eat at Rocka Restaurant Uluwatu. The menu comes from Indonesian and western dishes. Here's a review of Rocka Restaurant, let`s see what to eat here.
Rocka Restaurant
Rocka Restaurant is divided into two areas from indoor and outdoor. Design at Rocka Restaurants use more wood elements with modern look and cozy ambience.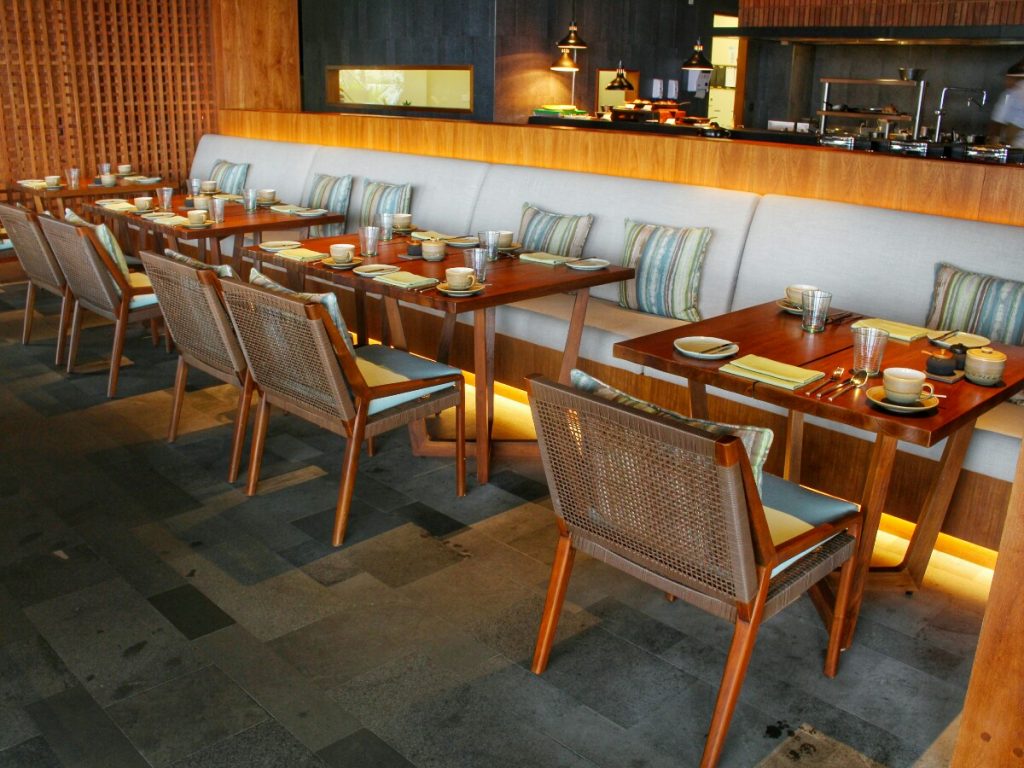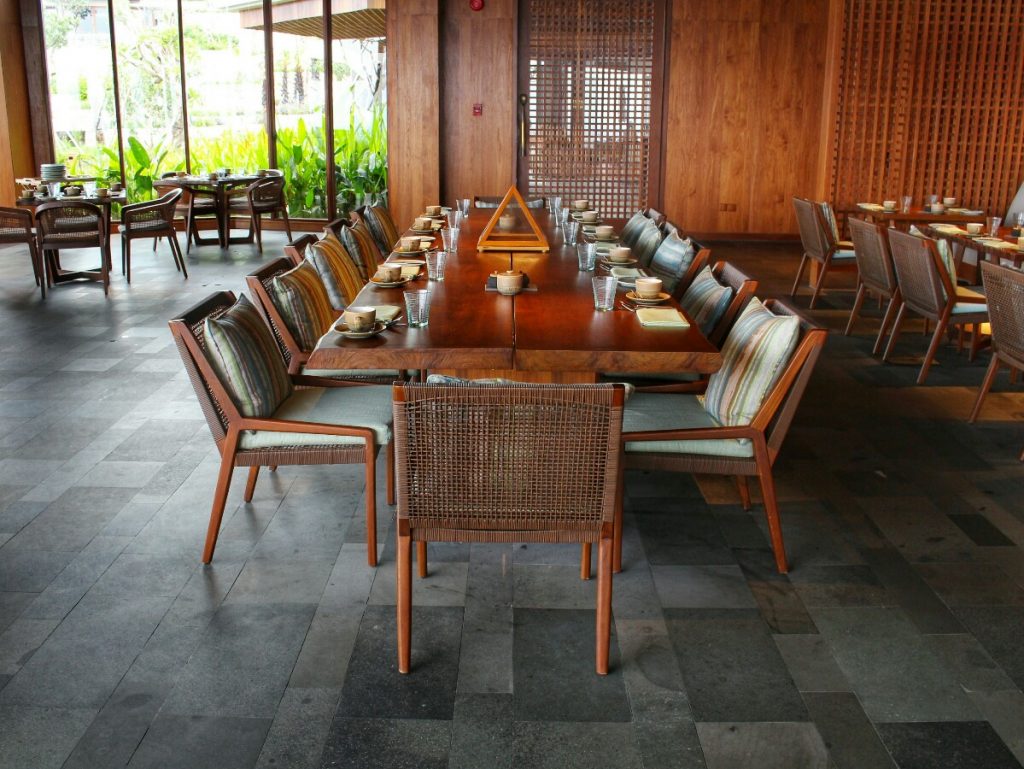 Six Senses Uluwatu
Oh yeah, a little story about Six Senses Uluwatu. So this is a villa complex on the edge of the Uluwatu cliff. Incidentally we stayed at the Penthouse Two Bedroom Villa which is located at the top of this villa complex. You can read the full review of Six Senses Uluwatu here.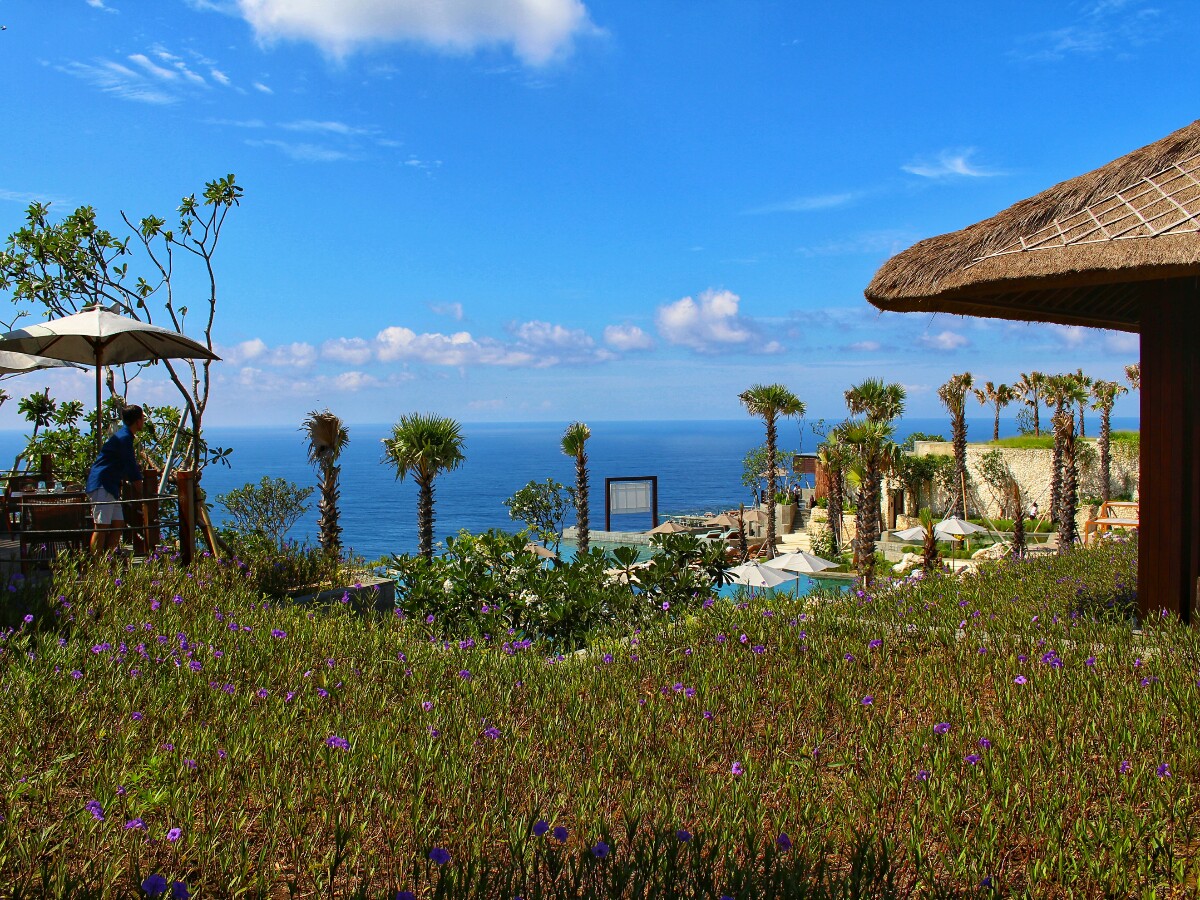 Breakfast at Rocka Restaurant
So we are back to the restaurant review. It was 7 a.m. at Bali Time then we rushed to breakfast at Rocka Restaurant.
After take a seat, we decided to see the buffet there. Well there are not many menus provided in the buffet area but you can also order the a la carte menu listed on the menu.
You could say the buffet area is divided into four parts, that was main dishes, porridge, salad and pastry.
I love the juice area, the juice provided is named for its benefits such as Cleanse detox from the dragon fruit, Trim & Fit from the avocado and coconut and Resilience from the almond and kale. You can take it into a glass or take it in a small bottle.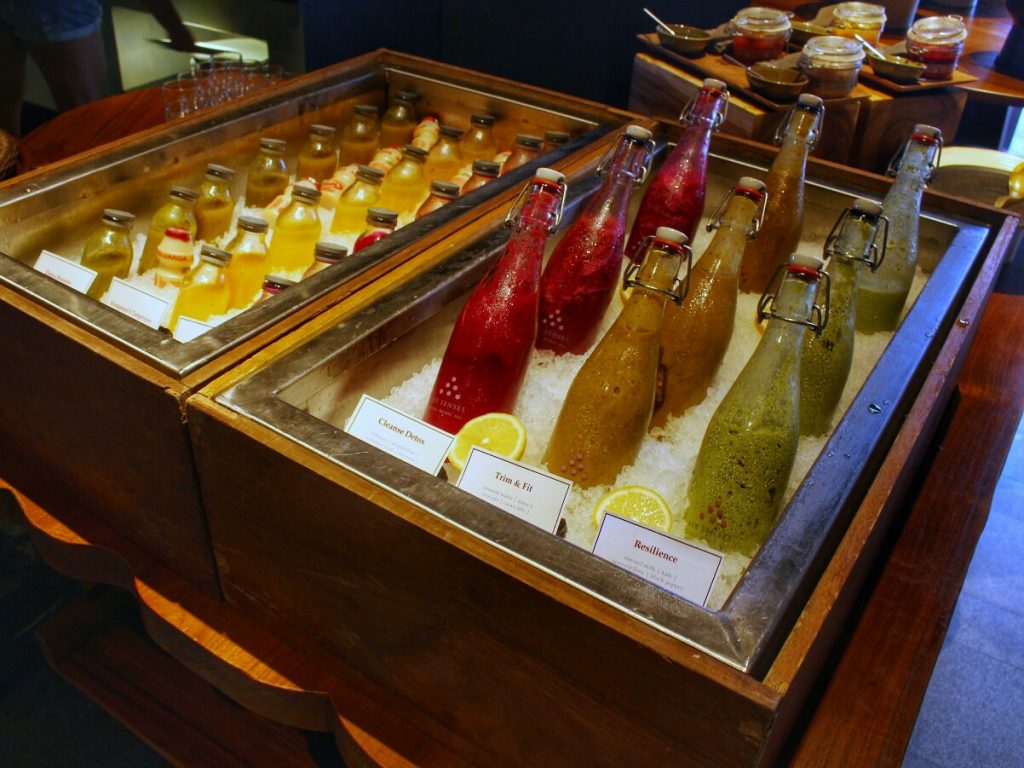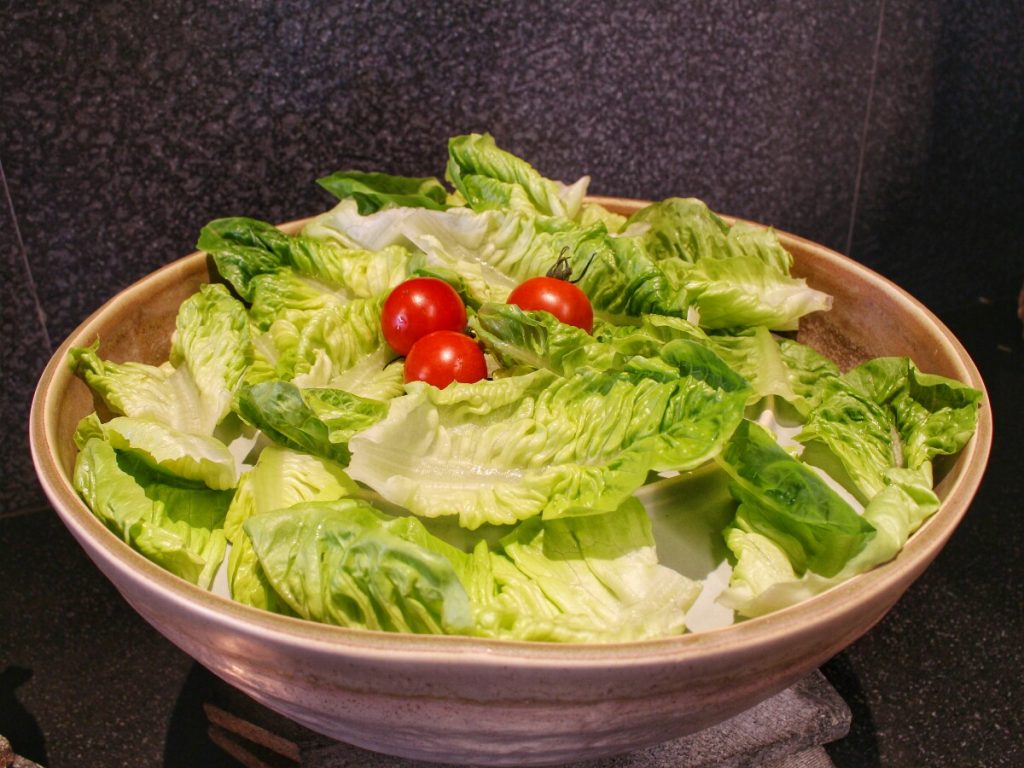 Likewise with the bread and pastry area, where has been distinguished bread for special diets such as gluten free and which are not.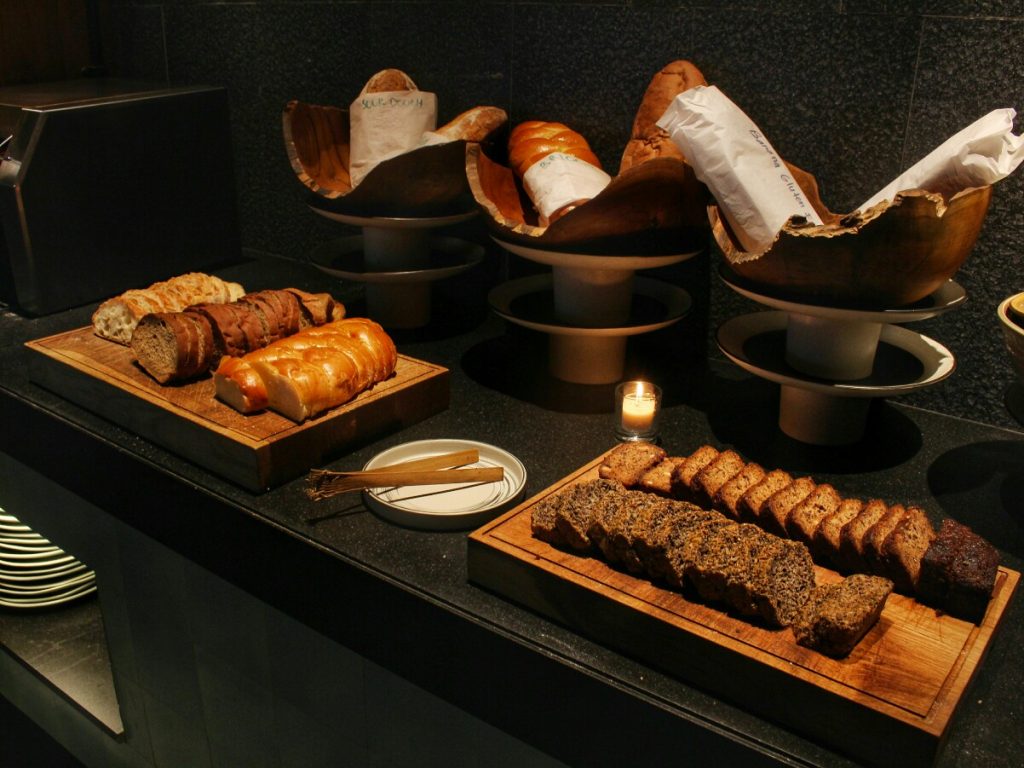 Don't forget to to taste the Cinnamon Roll at Rocka Restaurant because of its delicious taste.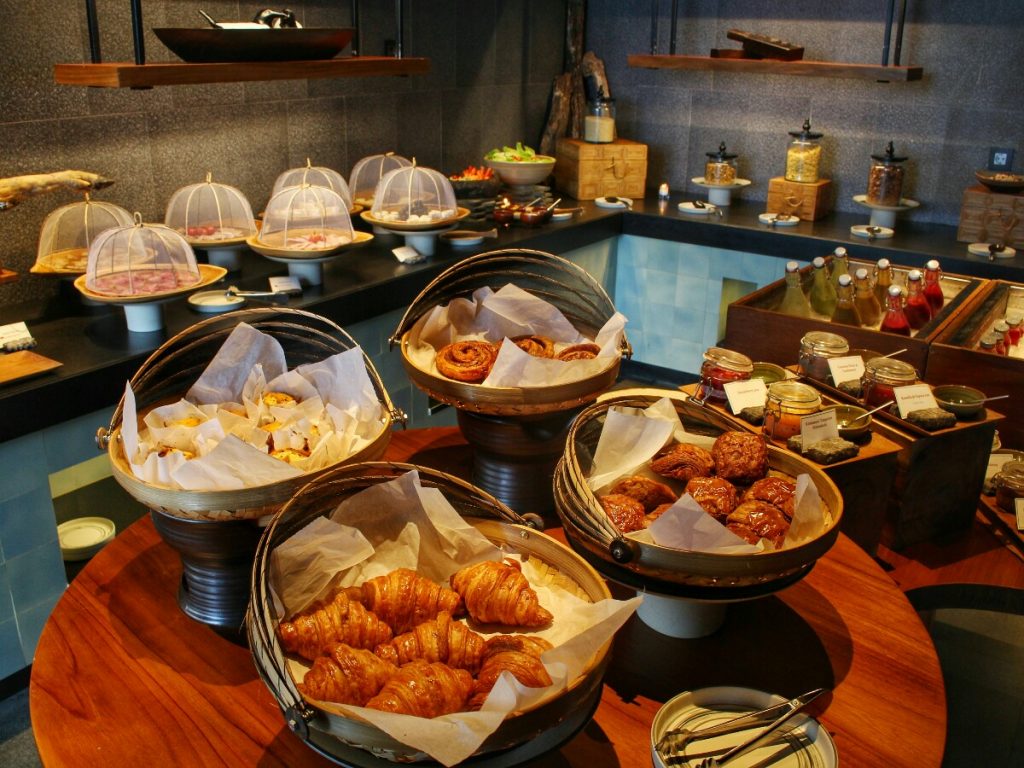 Finally we took some menus on the buffet such as black sticky rice porridge and some pastries.
The a la carte menus that we ordered include omelette crab, soft shell crab benedict time, avocado and egg and kolak pisang.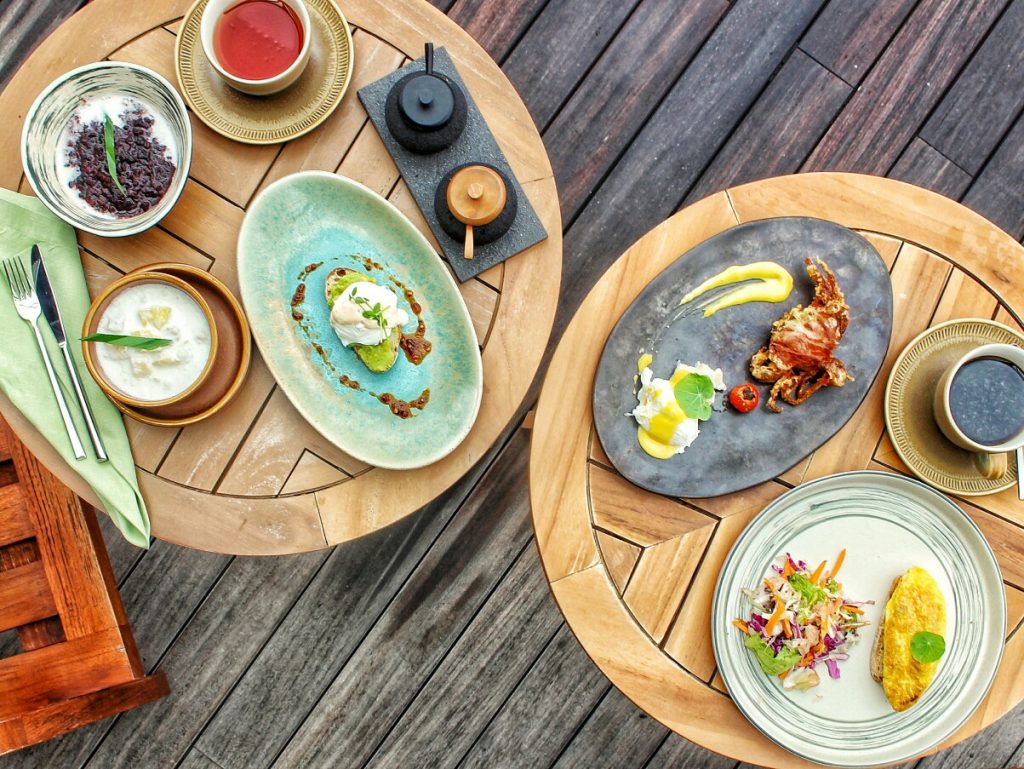 From of all menus that have been served on the table, we are mostly like the black sticky rice porridge, cinnamon roll and soft shell crab, while the other menus are also quite tasty.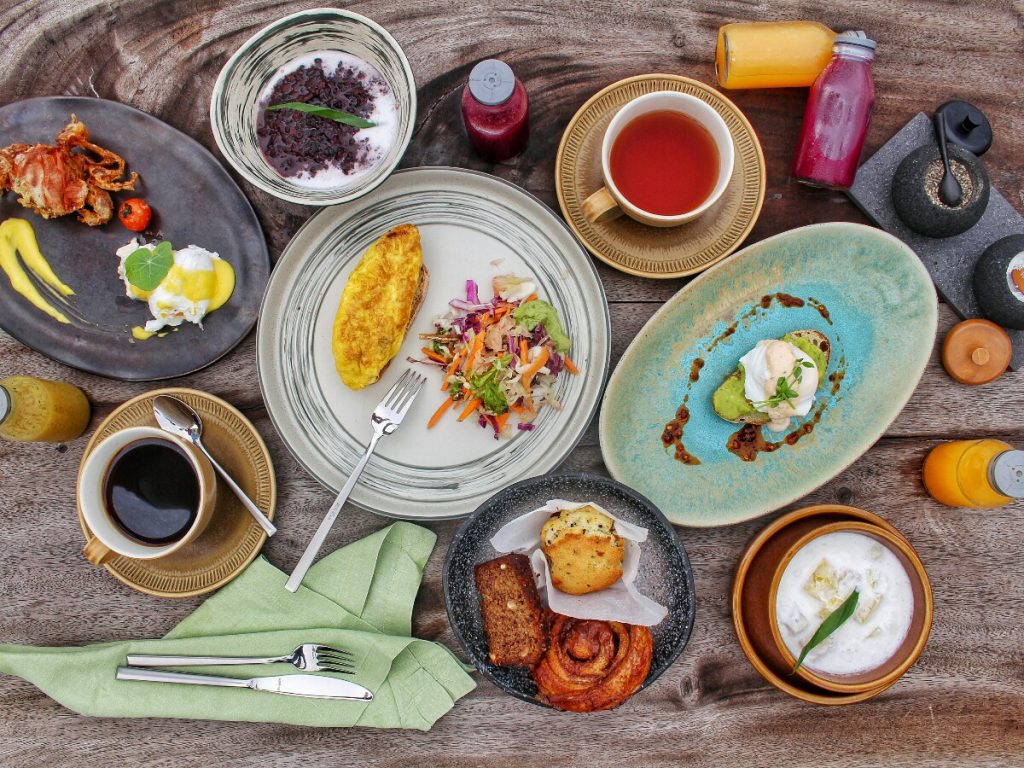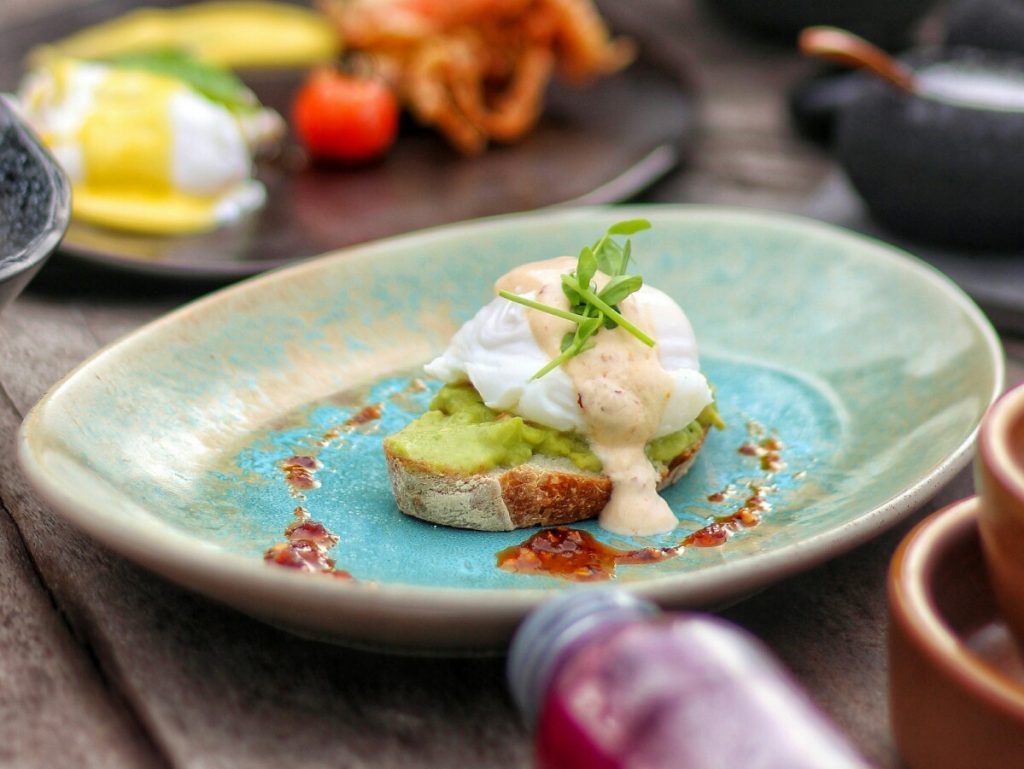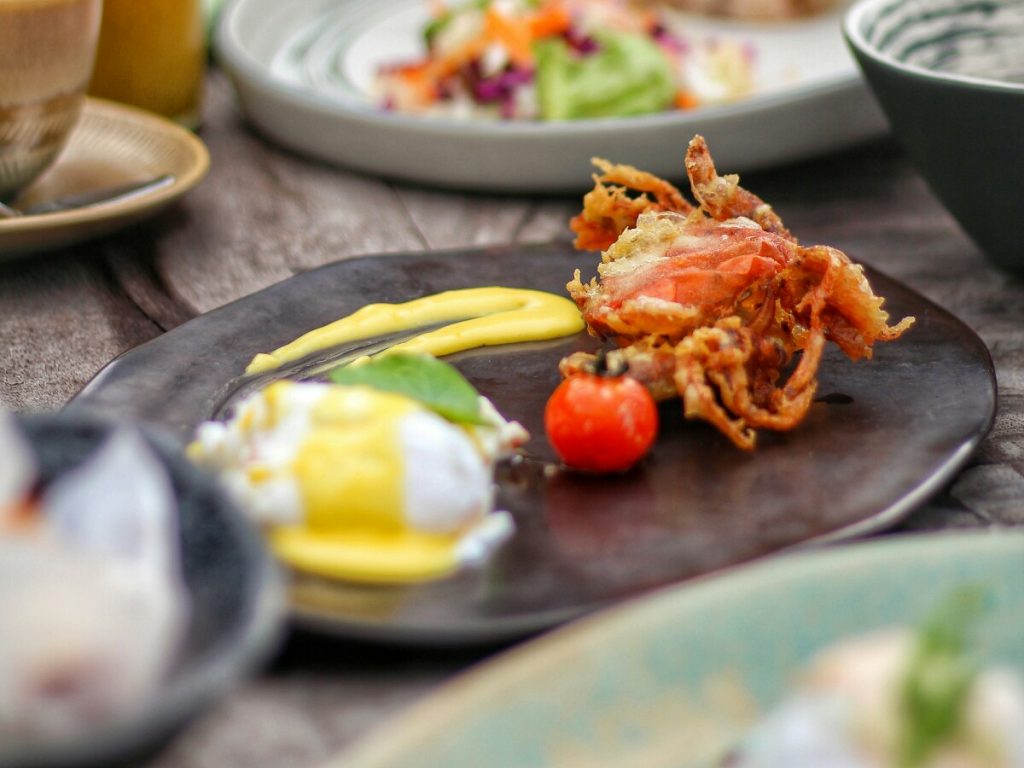 Dinner at Rocka Restaurant
Unlike the breakfast menu, there is no buffet menu for dinner at Rocka restaurant. But you will be amazed by the exotic and stunning menu choices. We tried their dinner menu from appetizers to dessert. Let's see what to eat for dinner here.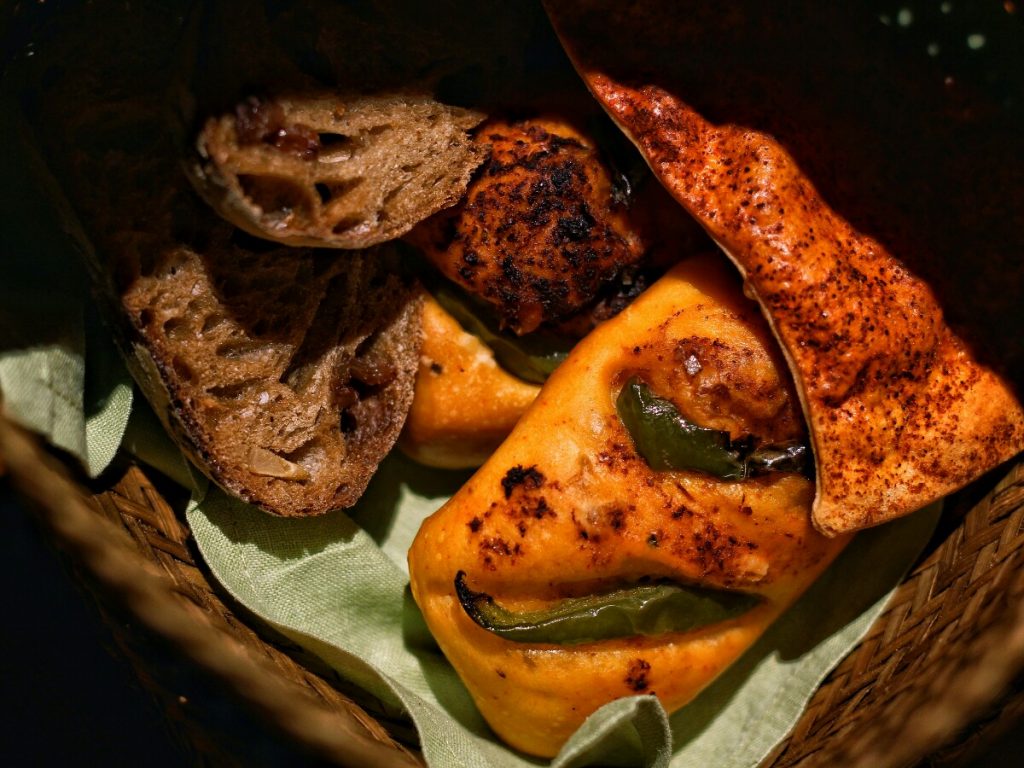 Cured and Smoked Mackerel
The first appetizer we tried was Cured and Smoked Mackerel. Tuna salad with pomelo, tomato and alfalfa that has a combination of sour and sweet taste and fresh tuna slices. Really good and recommended.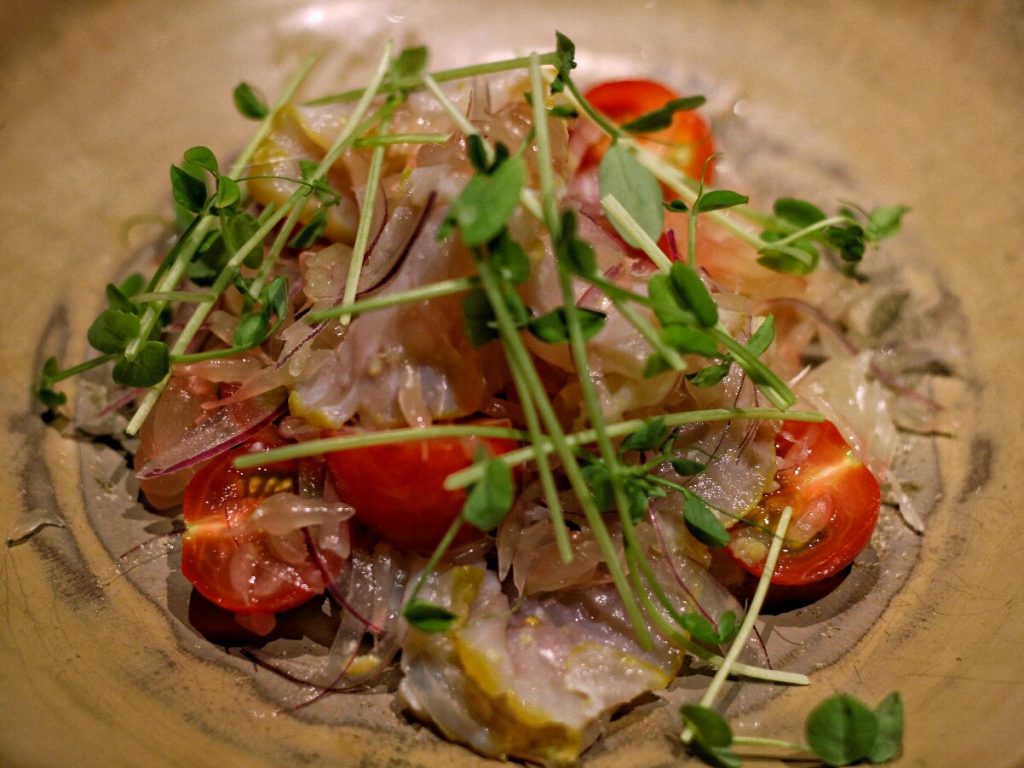 Seared Tuna Steak
Going into the main course menu we have tried Seared Tuna Steak. A Half cooked tuna with seaweed salad and spicy sambal matah. A recommended main course that you have to order.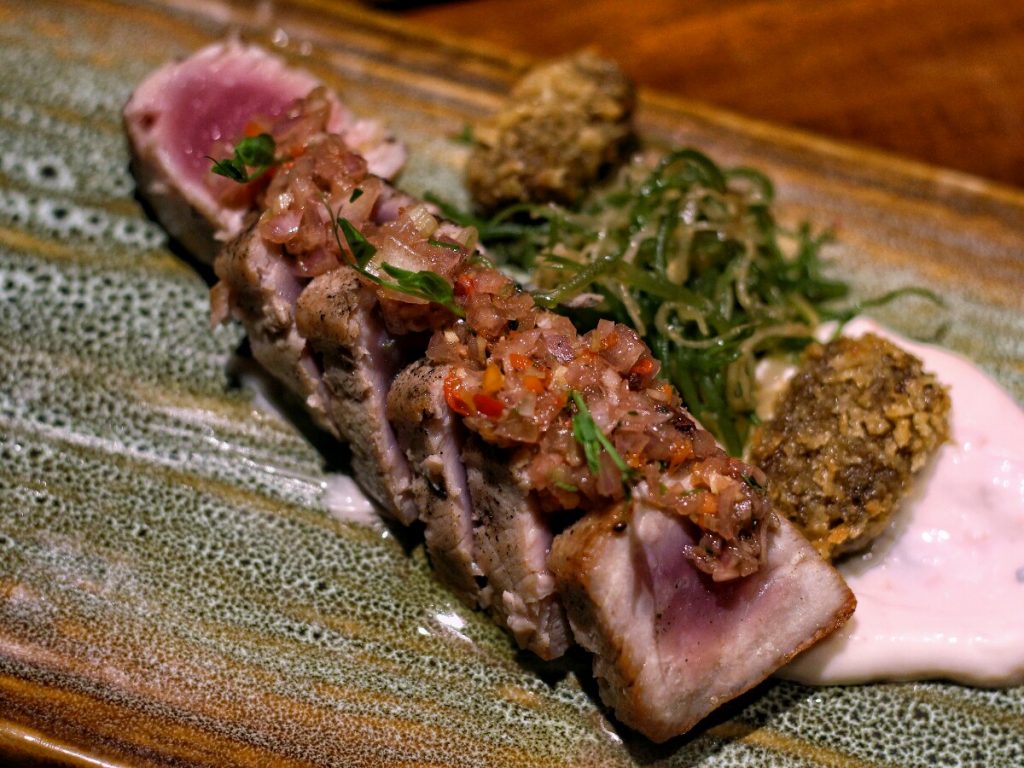 Magenta Yam and Moringa Canelones
This is a vegan menu that consist of cashew, corn, apple, tempeh and purple yam. A combination of sweet and savory made this dishes are taste really exotic.
Ayam Suwir Sambal Matah
Try something spicy finally we ordered ayam suwir sambal matah. The chicken has been roasted and shredded and eaten with spicy Balinese sambal matah.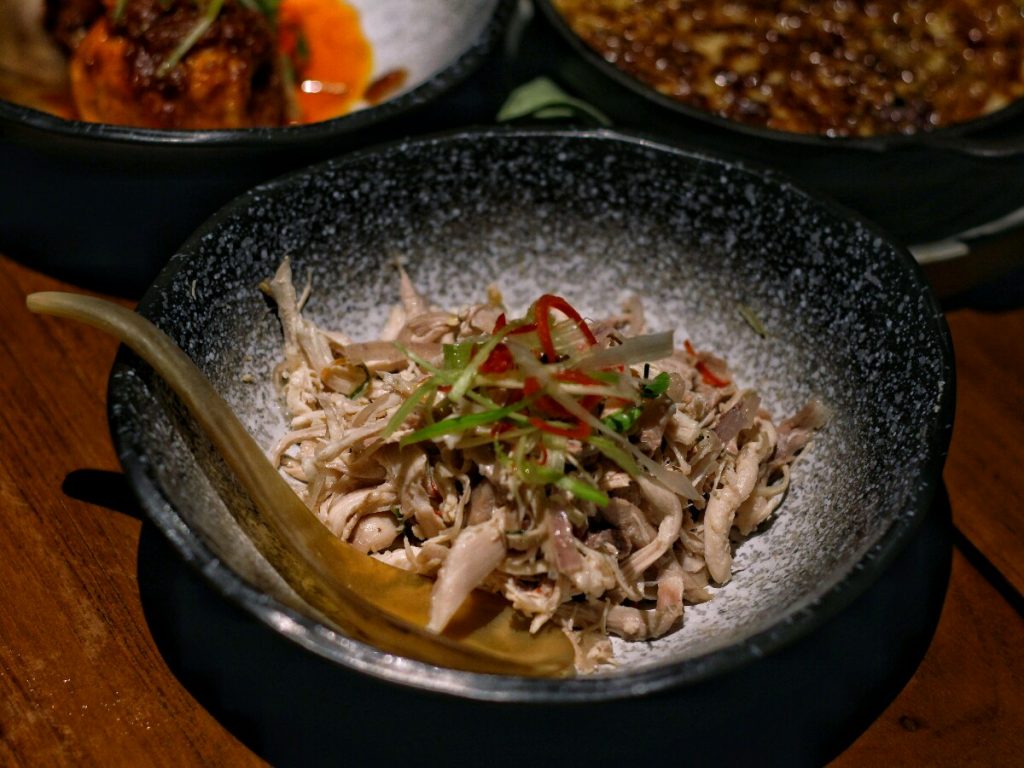 Telor Balado
This menu comes from Padang, West Sumatra. Boiled eggs with spicy balado spices because they are made from chili, tomatoes and onions. This gonna be a little treat to a Padang cuisine.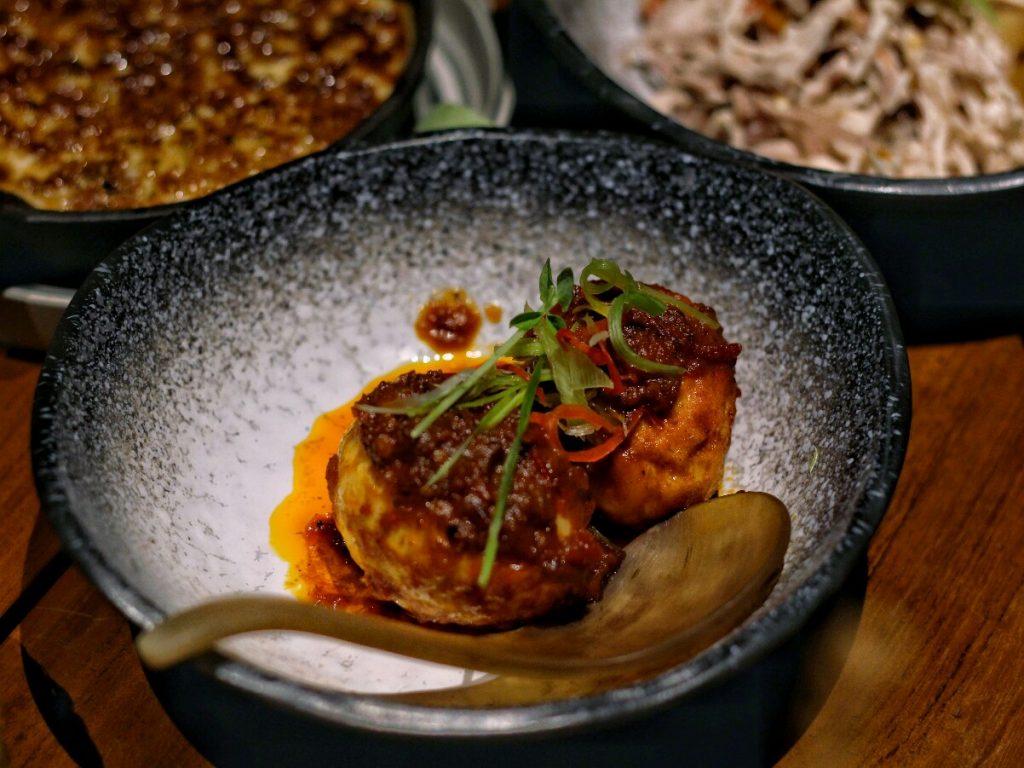 Scallops & Gnocchi
This time we are going to exit our comfort zone of the Indonesian menu. We have tried scallops and gnocchi, this is a mac and cheese base with stuffed scallops and gnocchi that full of creamy and cheesy.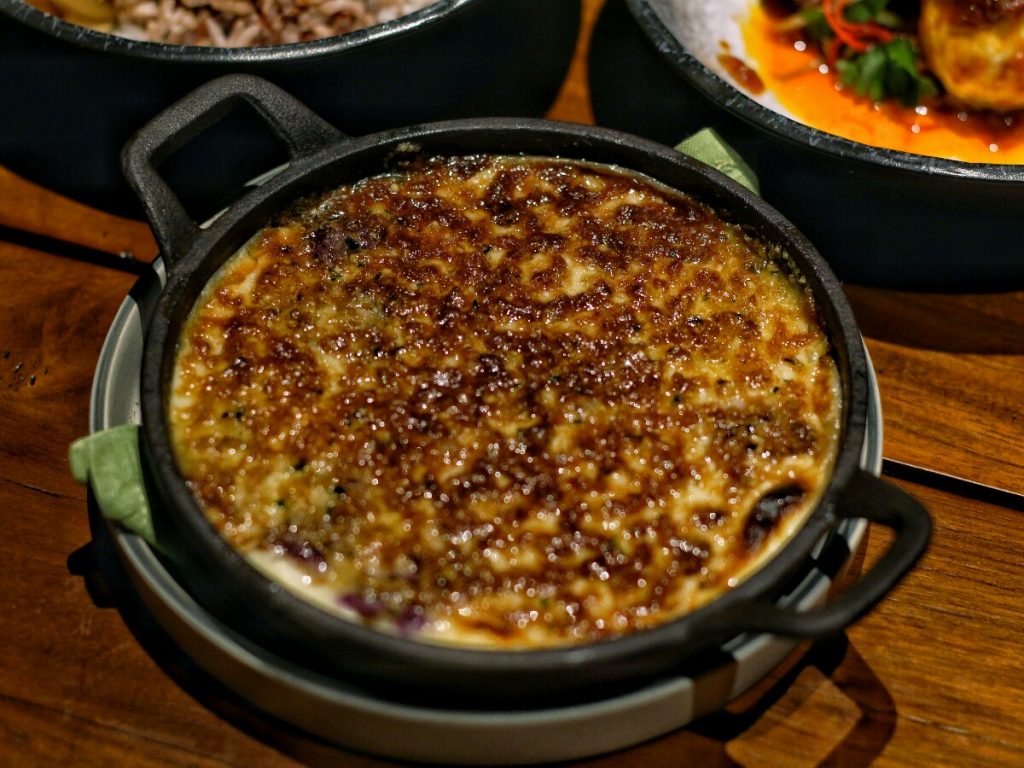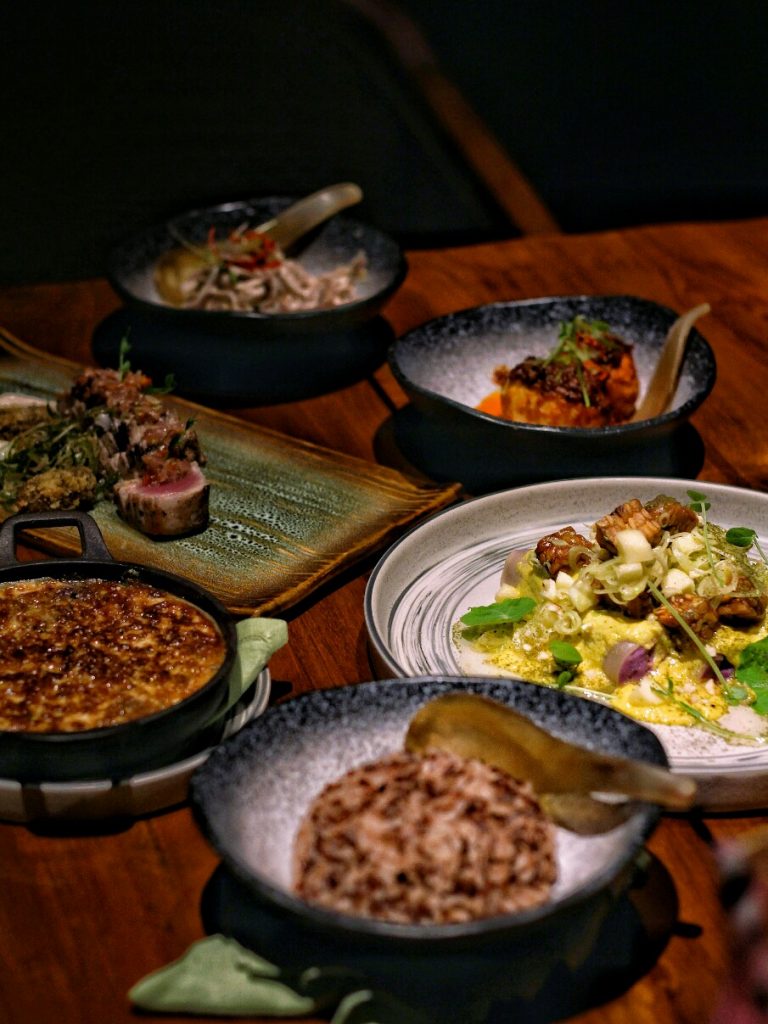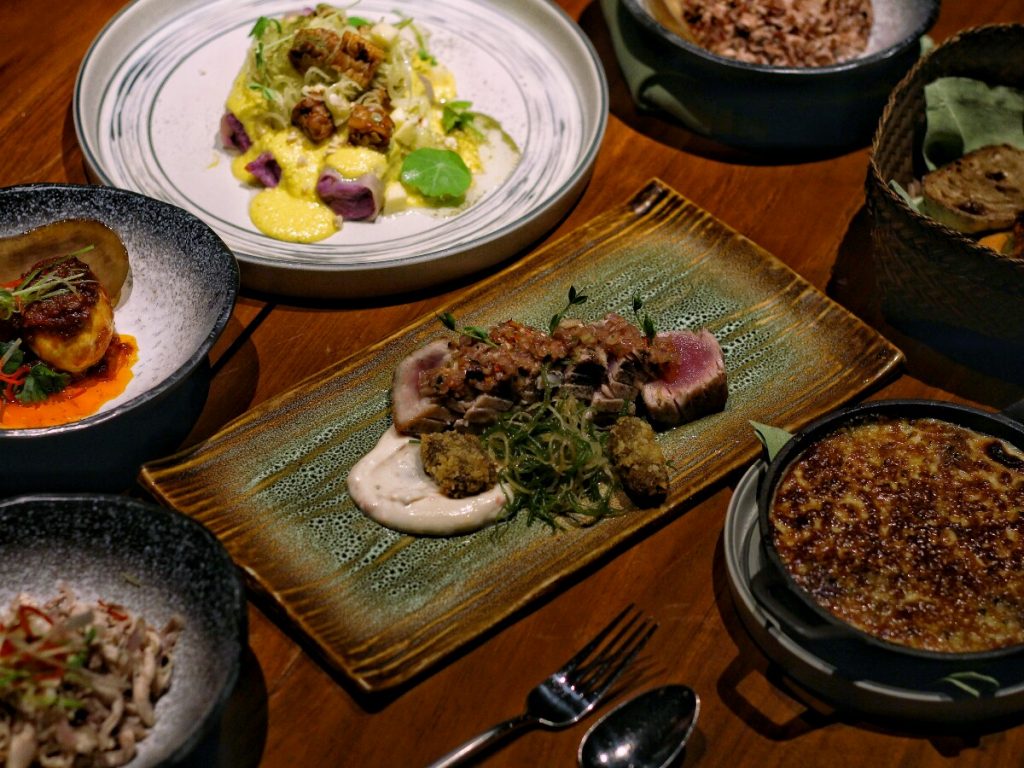 Bedugul Strawberries
Last at the dessert menu we finally tried Bedugul Strawberries. An exotic dessert made from mint gel and coconut ice cream that poured with strawberry sauce.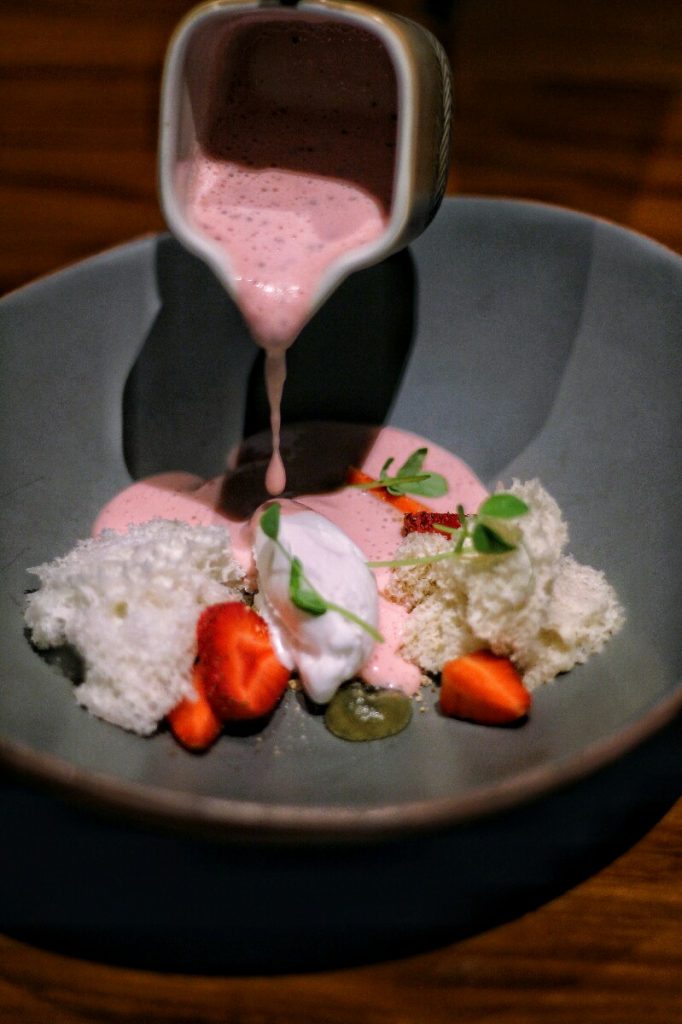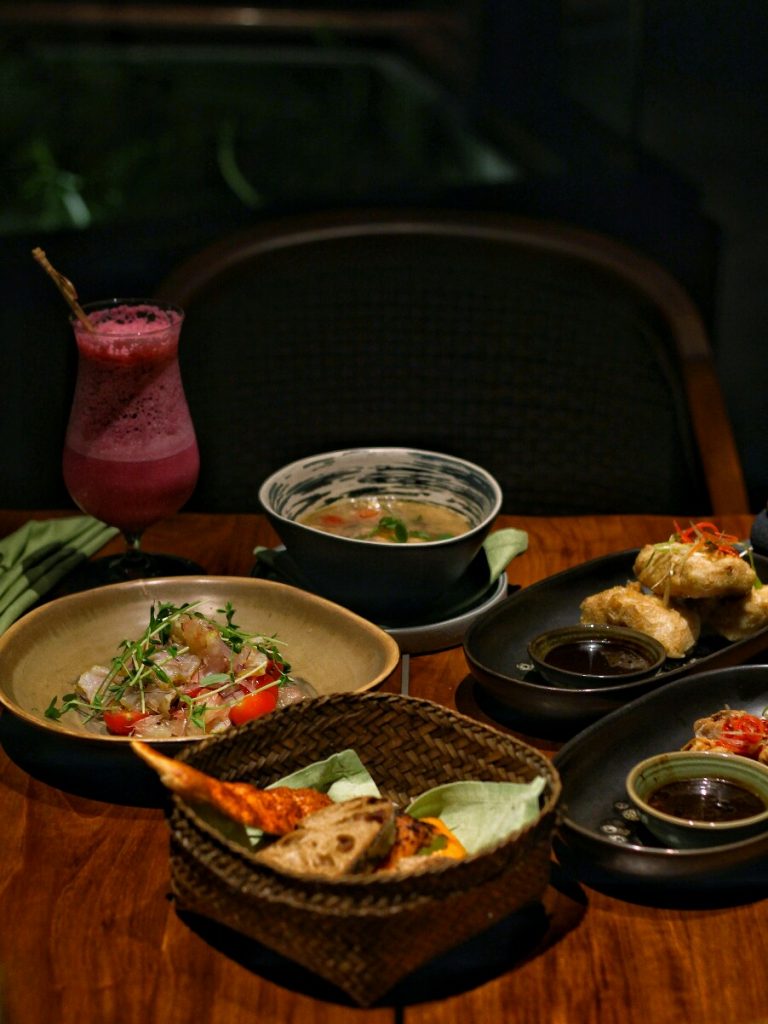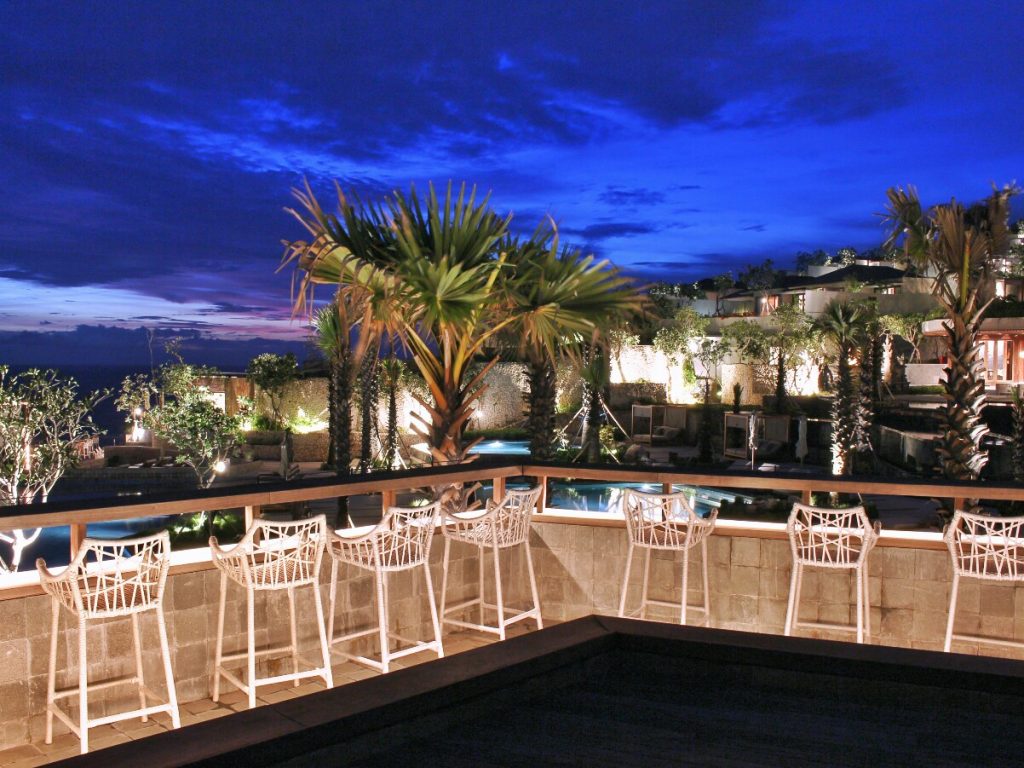 All right, that is all the reviews about Rocka Restaurant, hopefully the information above can help you in find a menu of choices and other information.
Don't forget to read the information about the Crudo Restaurant which is located next to Rocka Restaurant in this article. See you on the next adventure with Jajanbeken!
INFORMATION
Address : Six Senses Uluwatu, Bali, Jl. Goa Lempeh, Pecatu, Kuta Sel., Kabupaten Badung, Bali 80361
Telp : (0361) 2090300
MAP