Yesterday me and my friend had lunch in Plataran Menteng. Plataran Menteng is a restaurant that represents the colonial residence of noble families domiciled in Jakarta. Located at Jalan H.0.S. Cokroaminoto No. 42 Menteng, quiet and strategic, this is the perfect location for the all-day neighourhood restaurant. I think Plataran Menteng is the perfect place for Jakarta residents to take a break from hectic city life with traditional Indonesian nuances.
Actually this is my first visit to this restaurant and I immediately liked it. My first impression when I saw this restaurant is a house that offers an exclusive venue & dining with a colonial concept. This restaurant is very united with nature because the shady trees are inside and outside the building creates incredible tranquility. With a place like this, Plataran Menteng is perfect for us to leisurely conversation-filled lunch.
Before coming here, we make reservations in advance, because usually at lunch hour at this restaurant is very crowded. And we asked for a table with a capacity of 4 people. For parking you don't have to worry because Plataran Menteng Jakarta providing valet as a facility. And now I will tell you 7 Must Try Menu Plataran Menteng. Actually there are so many must try menu here but I will give you a view that I already tried. Read more below guys!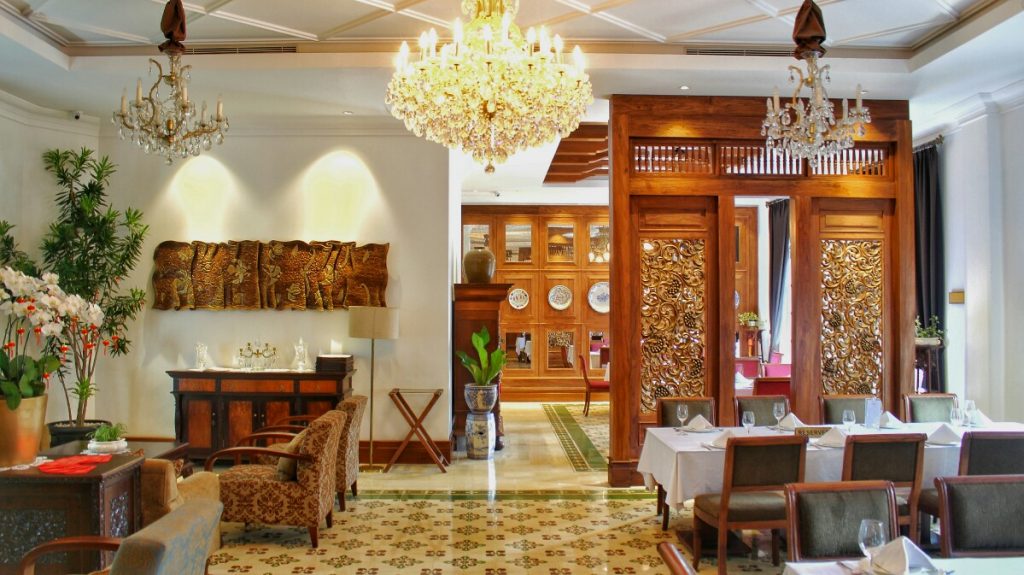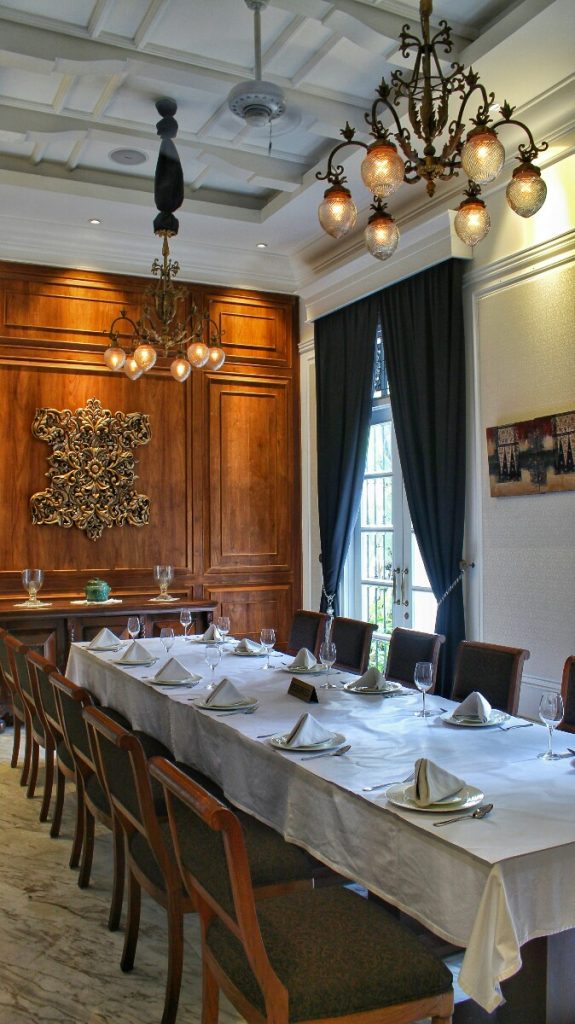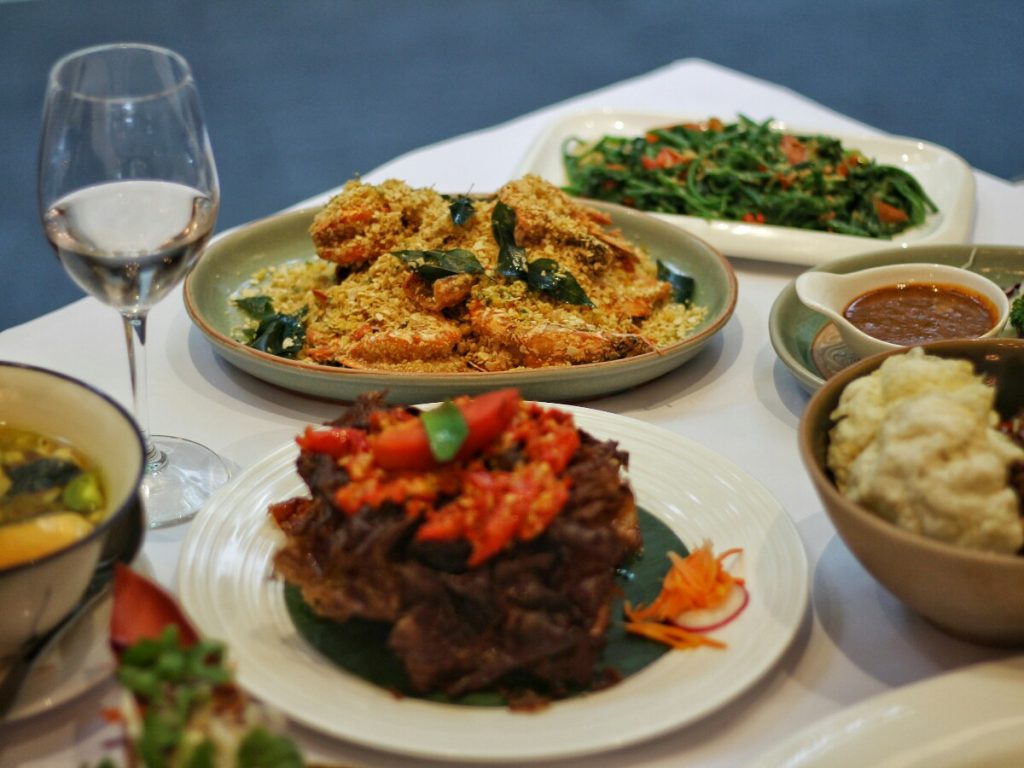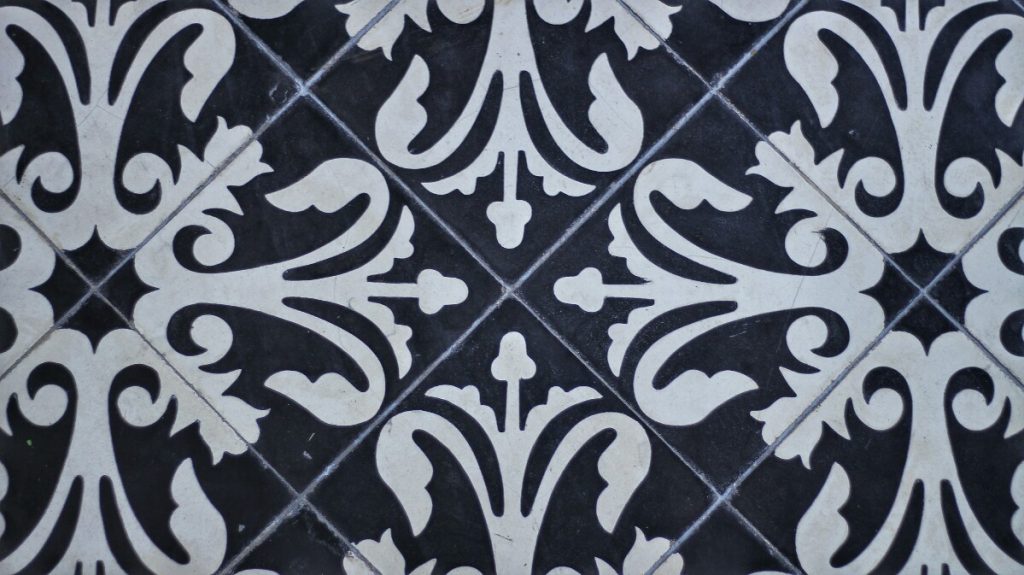 Plataran Menteng built in a strategic area known as elite settlement in Central Jakarta since time immemorial. FYI, this restaurant stands on an area of – / + 1.500 sqm which consists of three floors and equipped Rooftop. This restaurant is very instagramable for you to take pictures because lots of very pretty spots and and looks nature.
This restaurant serves a variety of Indonesian-Asian cuisine that gets the influence of culinary in the colonial era. And the cuisine of this restaurant is cooked using a modern cooking utensil thus becoming the international standard of modern 5 star hotel kitchen. So, can you imagine the taste of food here?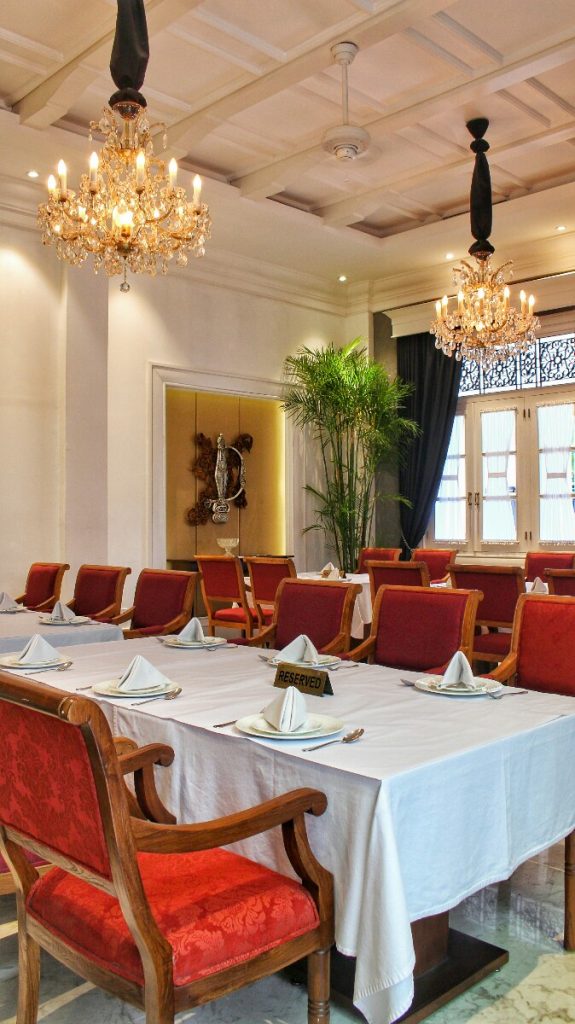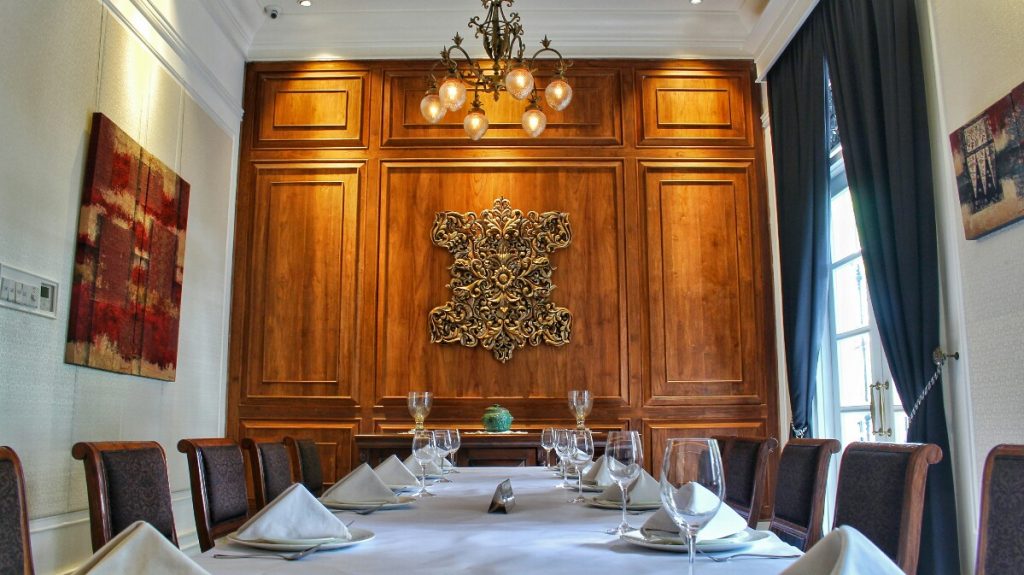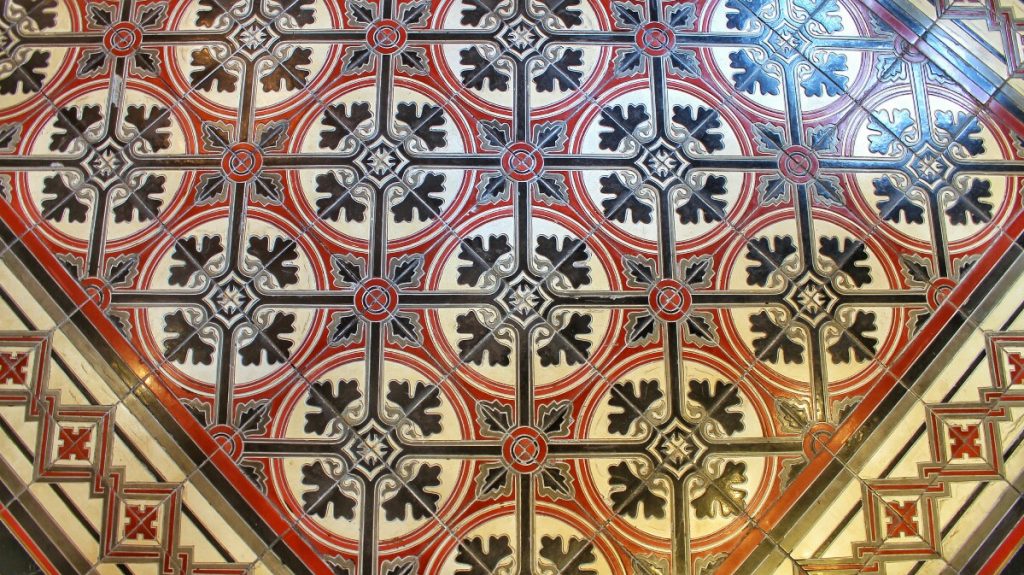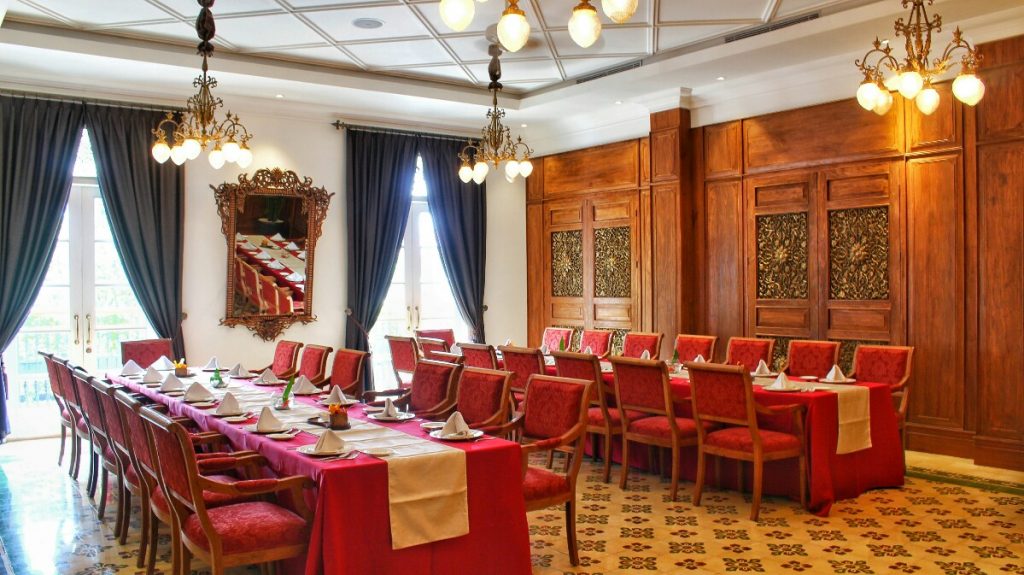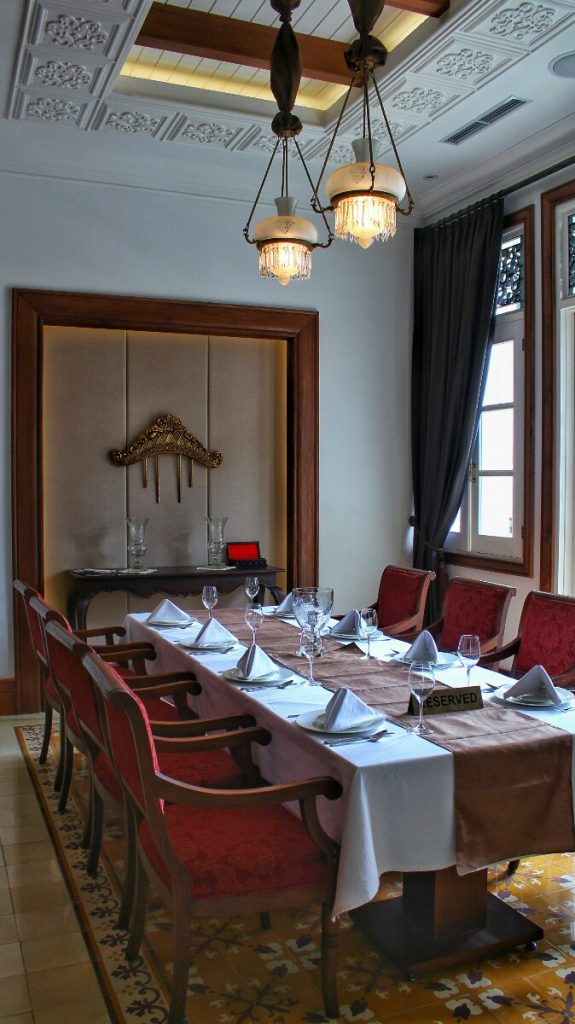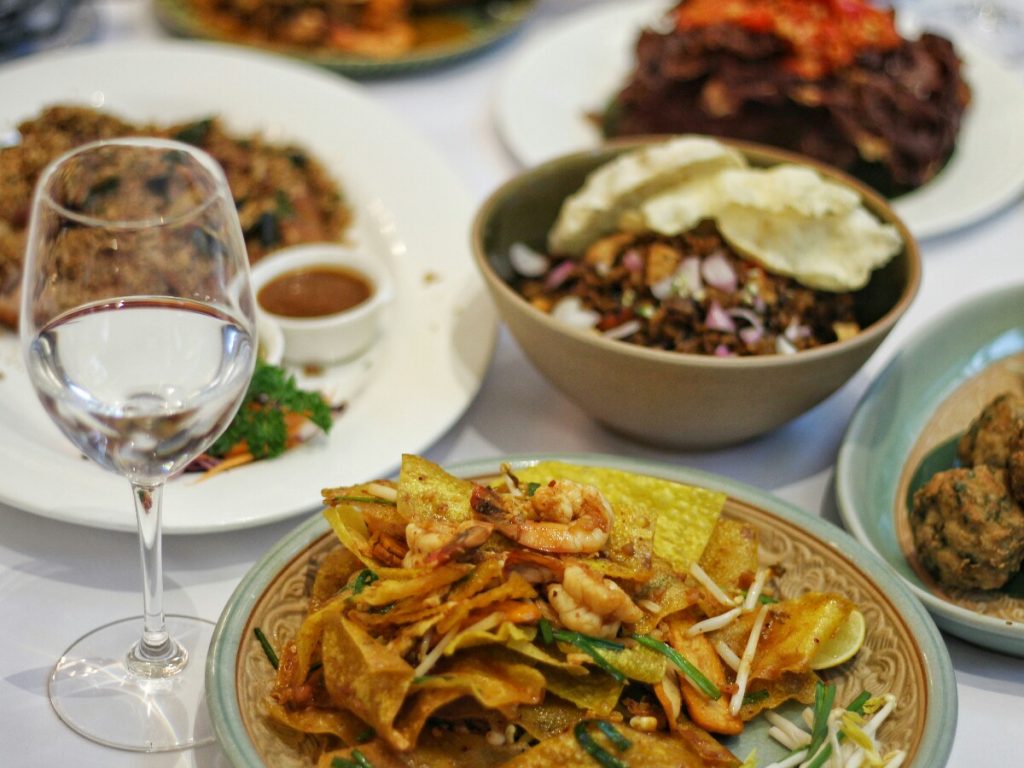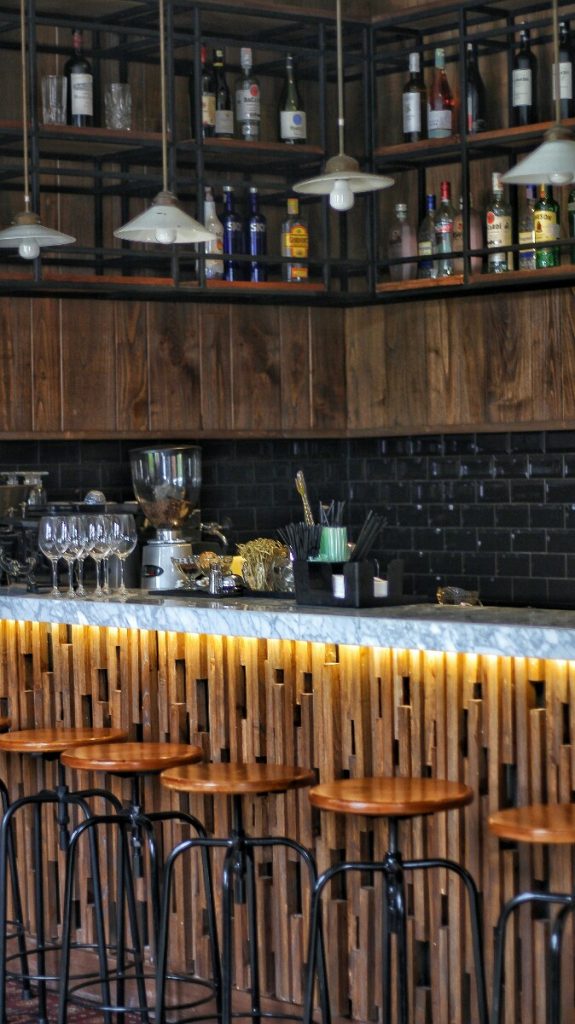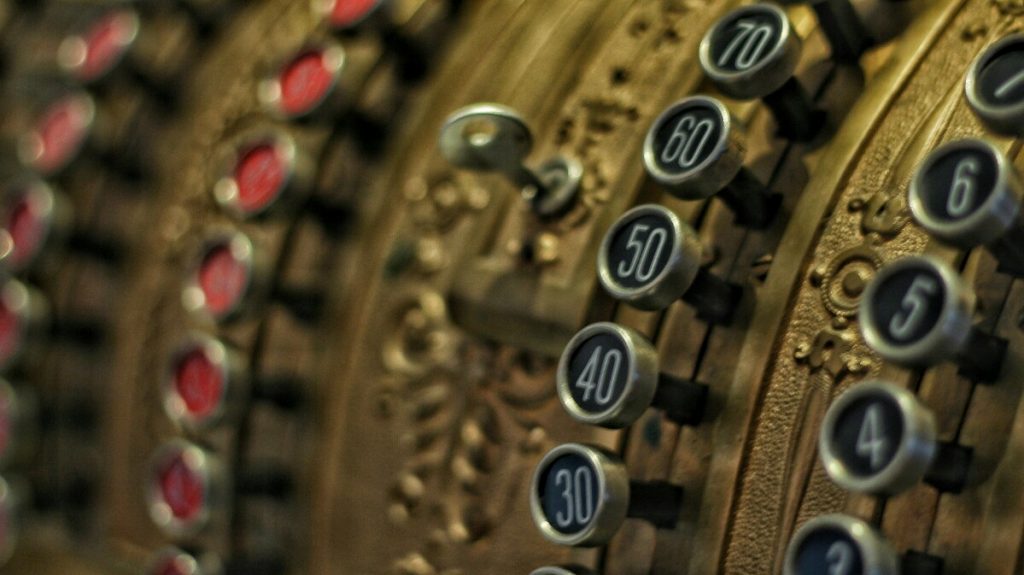 The Ambience Plataran Menteng
The first floor of this restaurant serve as a place to receive the guests. On this floor room, they have the feel of an old colonial residence. The first floor is also equipped with a bar  which is can accommodate quite a lot of people. Right in the middle of this area there is a shady mango tree with a translucent glass cover and a piano that will accompany you during here. Other than that on this floor is divided into 2 dining areas and 2 private spaces. And on this floor is also our table.
And if you want to feel more intimate with the partner you bring to this restaurant, the  second floor is perfect. Here the capacity provided is not much like on the first floor. The area is equipped with a mosque and is divided into 2 dining areas, lounges and 5 private spaces, of which 3 of the private spaces can be combined. I think this floor is perfect for wedding bridal.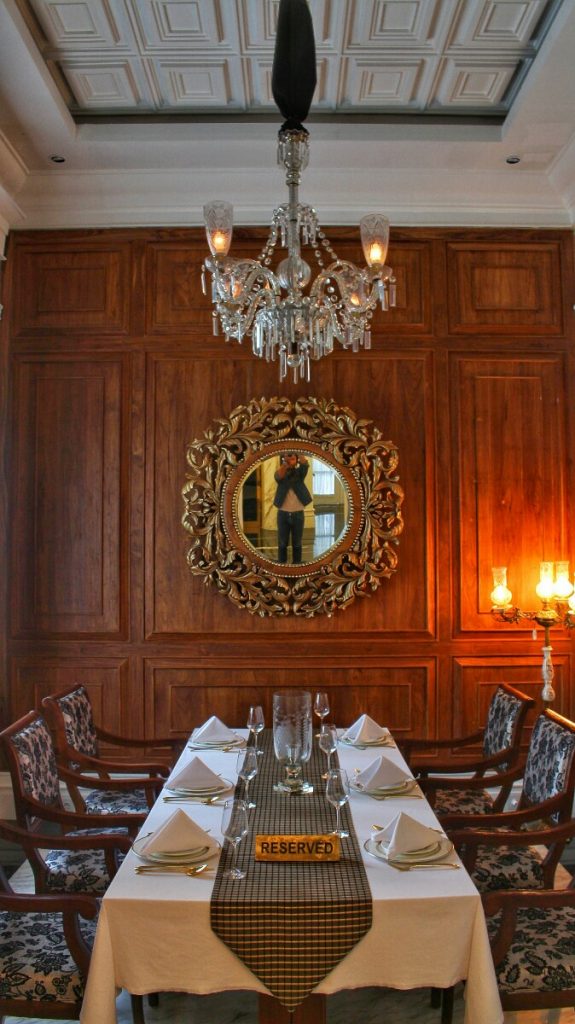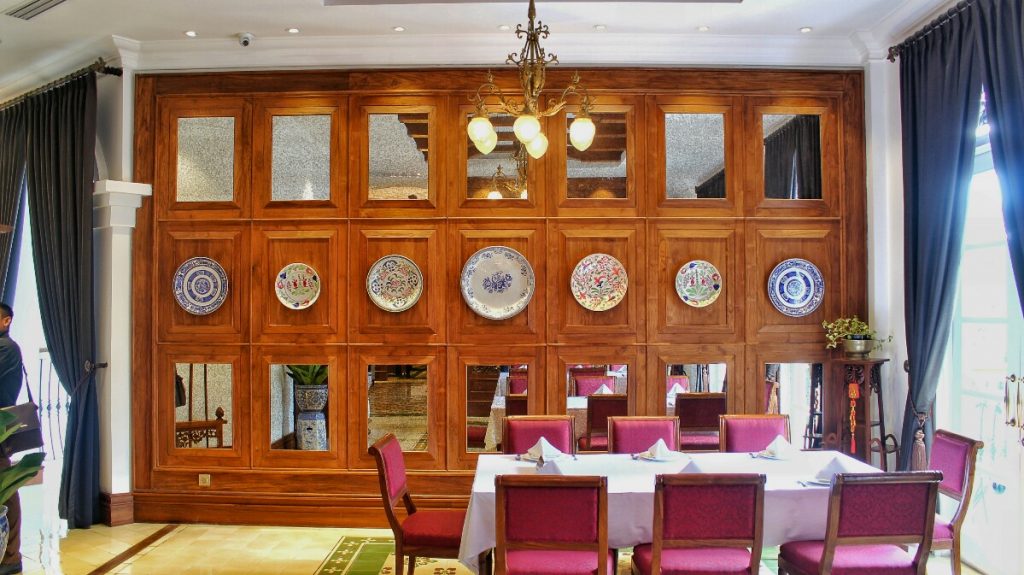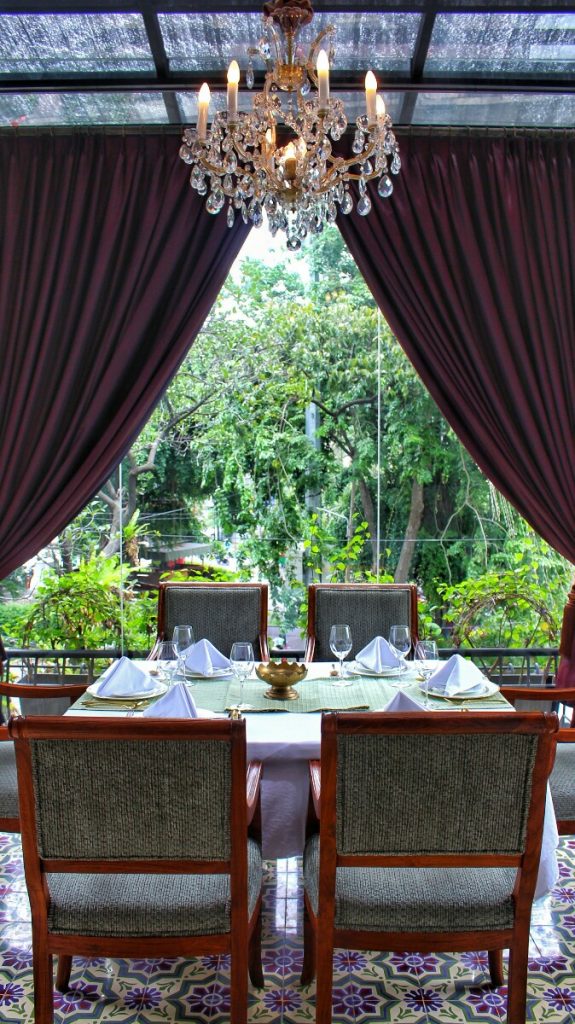 Plataran Menteng also provides room for you and your friends to relax while afternoon tea. Yup, on 3rd floor you can chatting while drinking coffee and tea accompanied by a snack provided. This area can accommodate guests as many as 60 people divided into 1 dining area and lounge while Rooftop is an area with a capacity of 20 people. If you come to this rooftop in the afternoon you can enjoy the sunset were very pretty.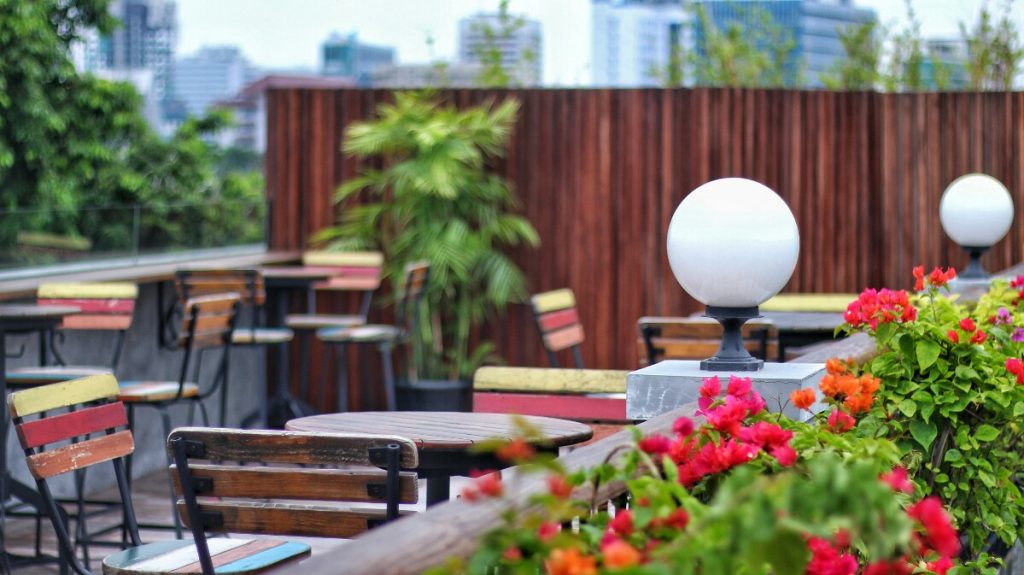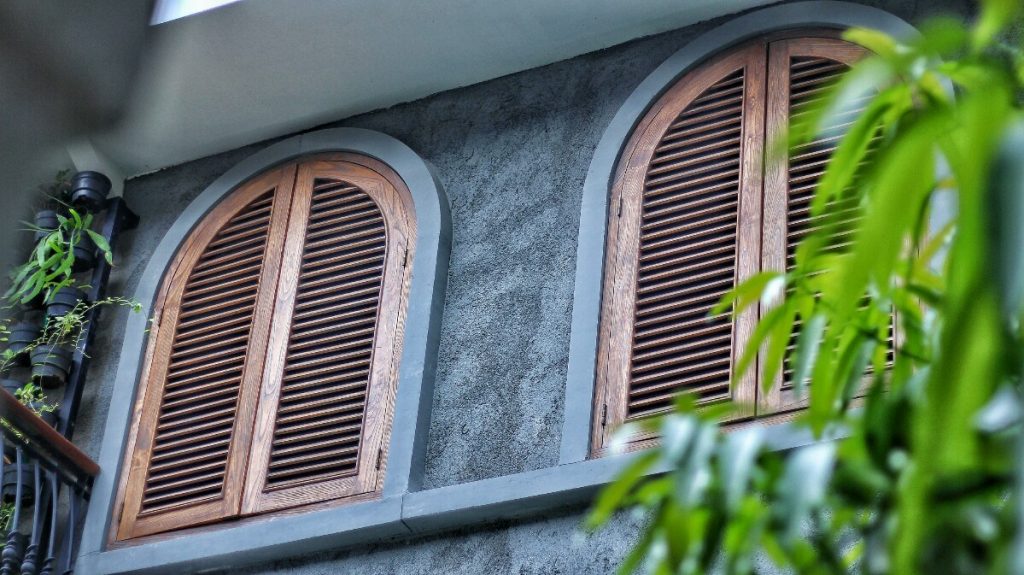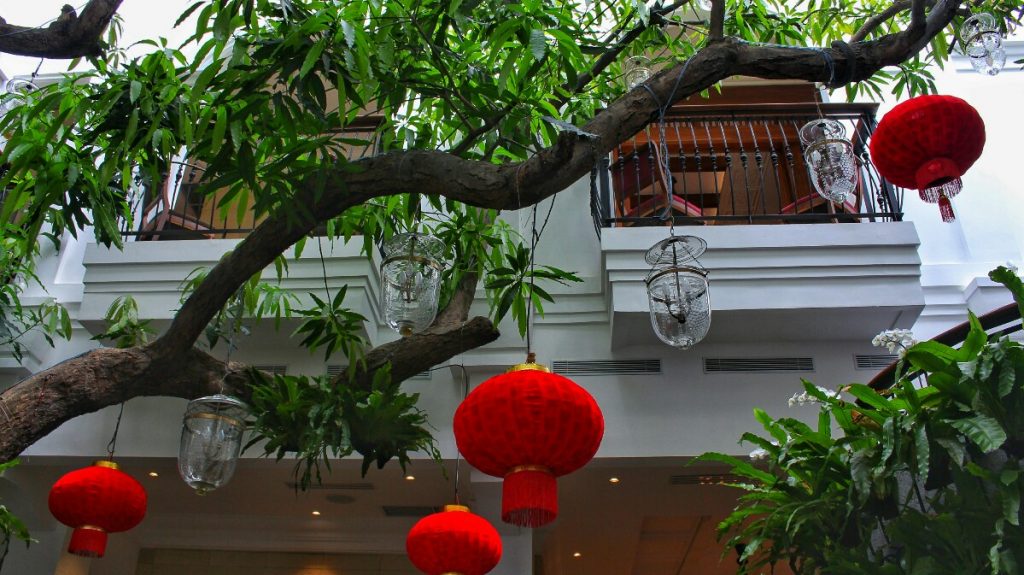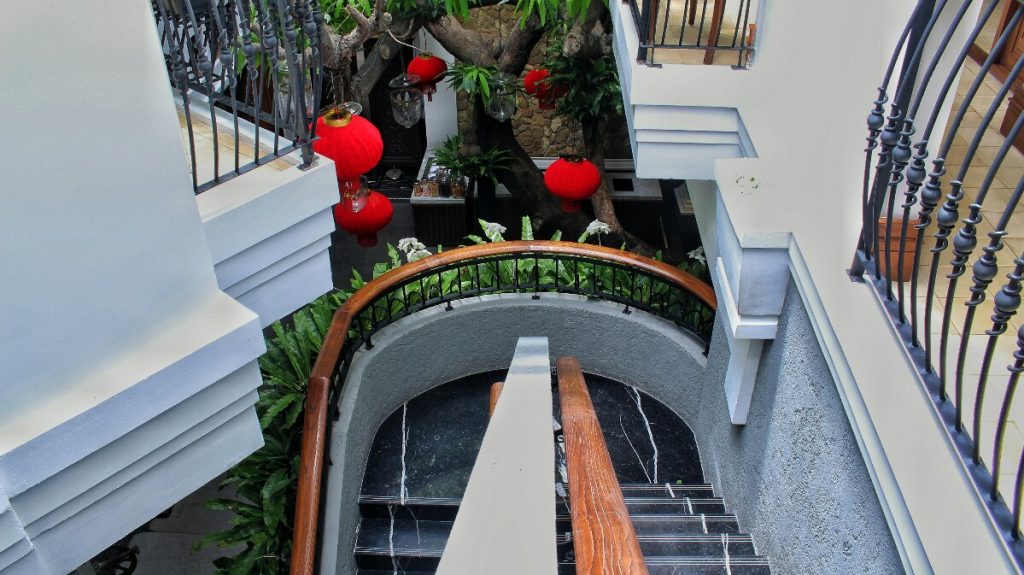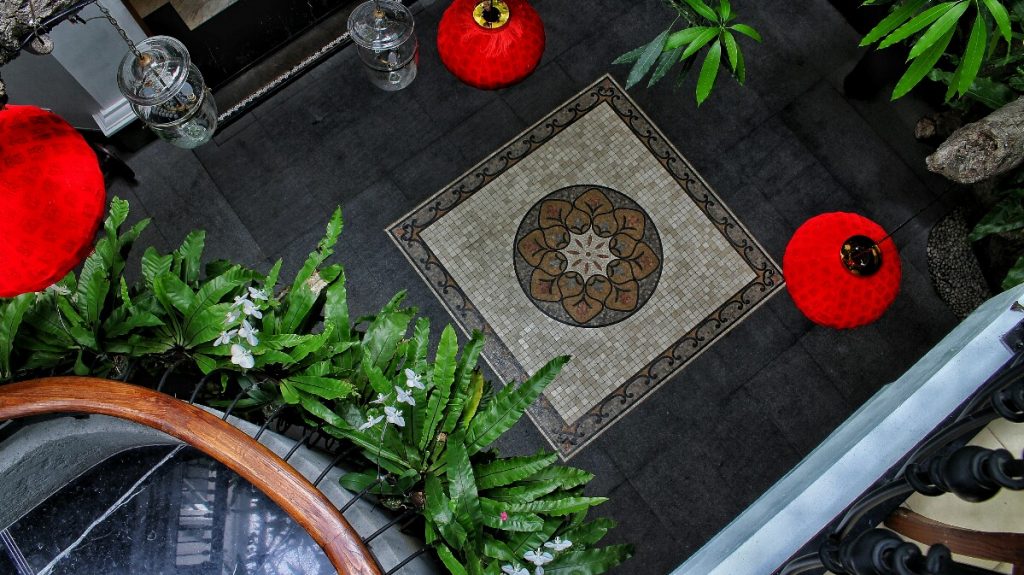 And after we talked about the ambience of this restaurant, let's see what foods I order here. Just scroll guys!
1. Salad Jantung Pisang IDR 69K
This menu served with banana blossom, chicken and tangy mild curry dressing. When this menu came to our table, the aroma of this menu is very fragrant. All the condiments of this menu very fresh and tasty. You should try this guys.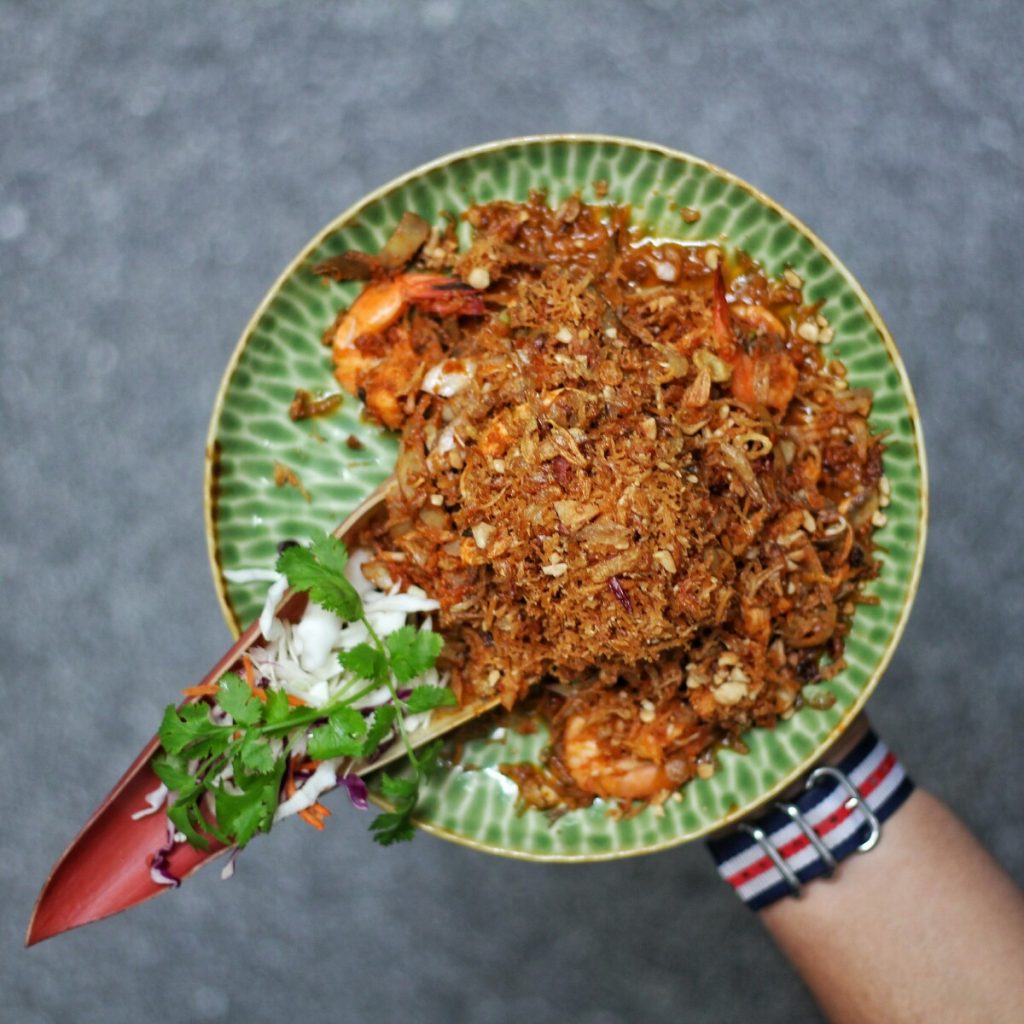 2. Pindang Serani IDR 179K
This menu served with salmon, sour carambola, green tomato, clear turmeric soup, pineapple and chilli. I really like it with this menu, the texture of salmon meat very tender and spices. As the condiments, the taste of this menu sour, sweet, bit spicy and not fishy. And this menu also can be shared for two because there are 2 salmon on this menu.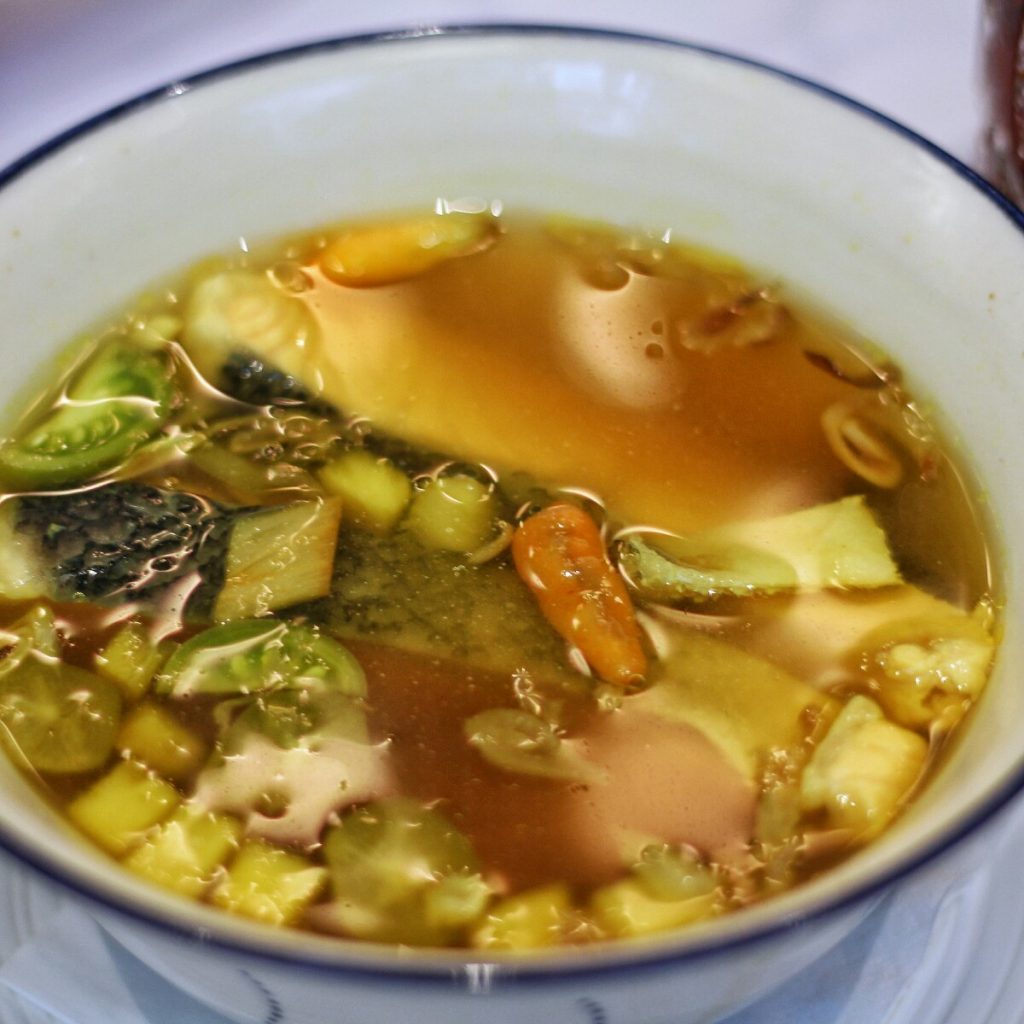 3. Dendeng Batokok IDR 179K
Air-dried beef with spiced coriander, blackpepper and chili tomato relish. Dendeng presented at Plataran Dharmawangsa very different from usual. Here they serve with cuts of crispy and thin meat. Taste sweet and sambal not too spicy but addictive. I really like this menu.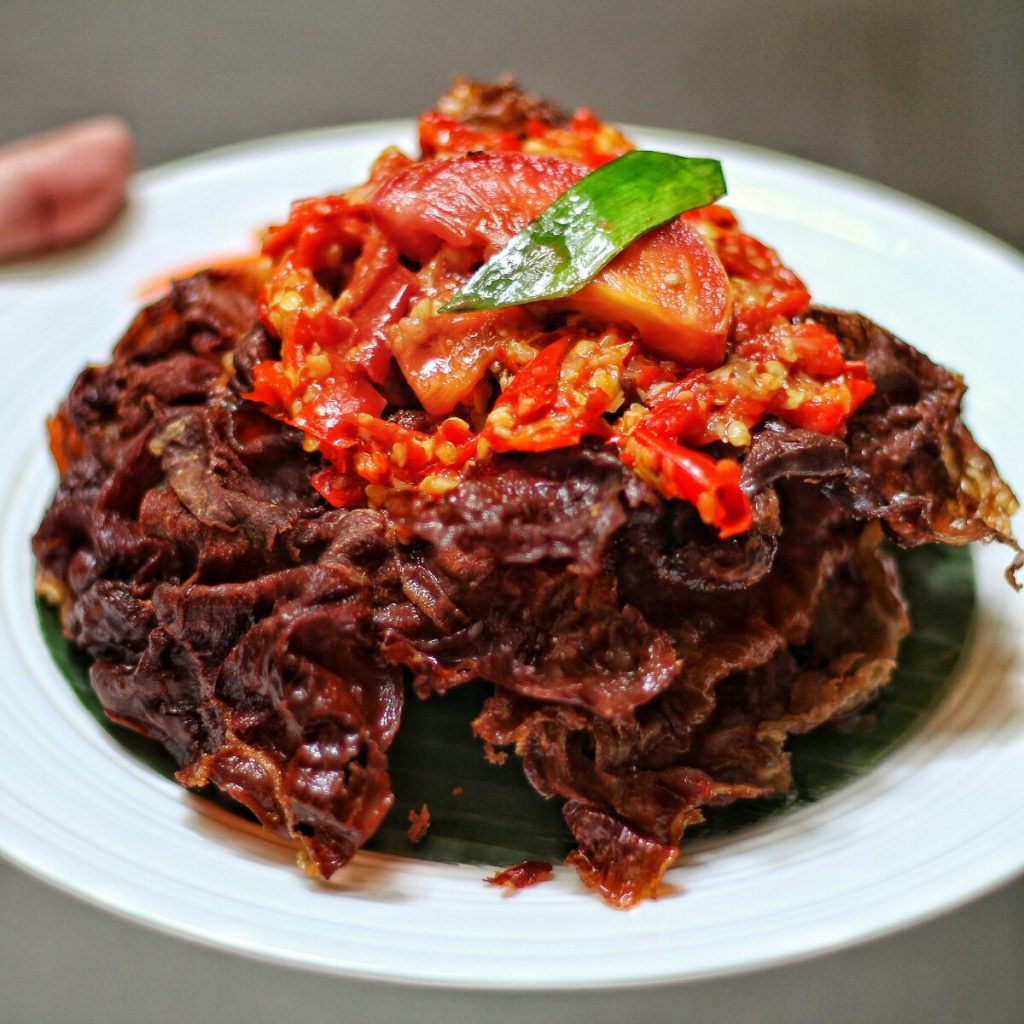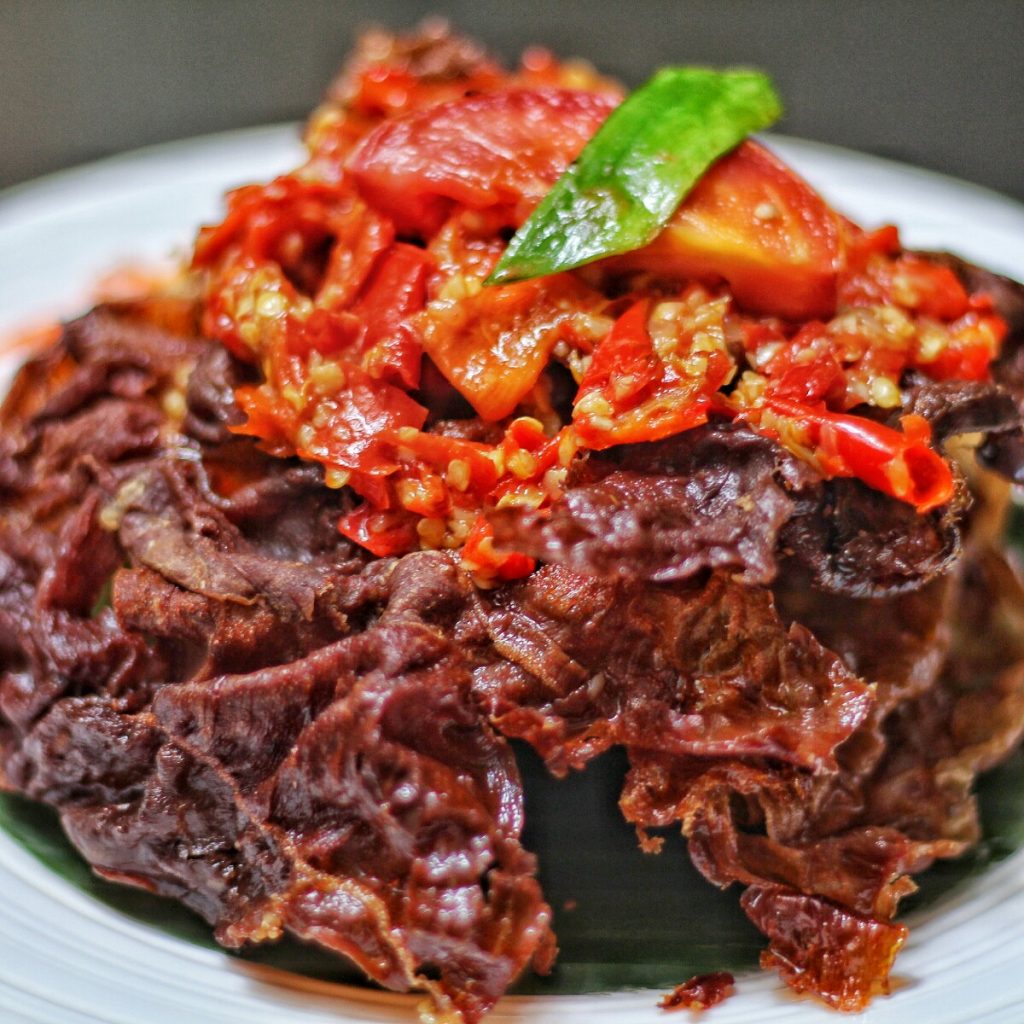 4. Oseng-Oseng Pucuk Labu IDR 49K
This vegetable menu consists of chayote shoots, cherry tomato, fermented soya bean, chilli and garlic. The texture of this menu not too soft but fibrous. And the taste feel spiced and tasty.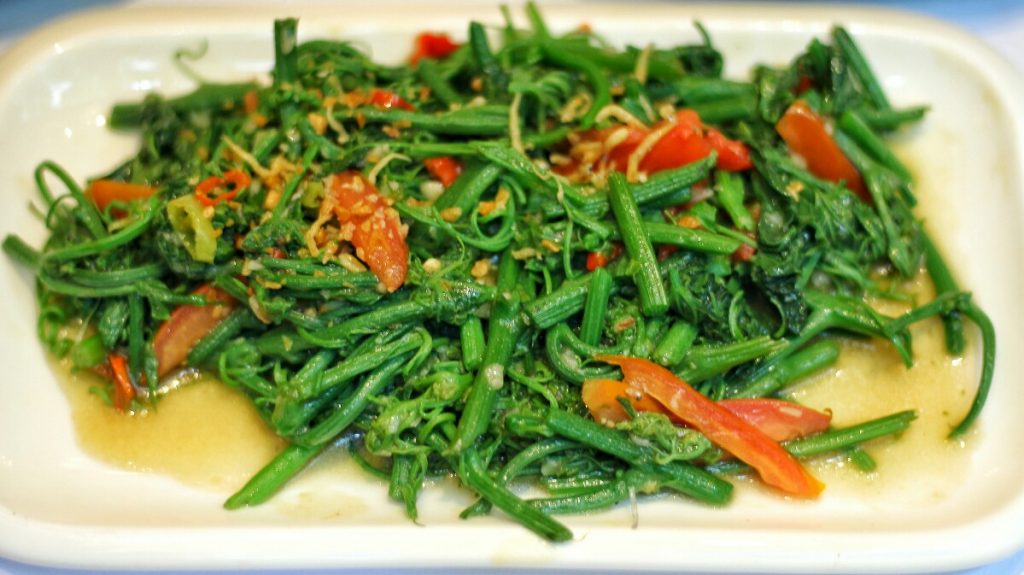 5. Bola-Bola Cokro IDR 69K
Oh God, I really like this menu. The menu served with chicken squid ball and peanut sauce. They named this menu because it was inspired by the street name of this restaurant's location is Cokroaminoto. The texture of the ball very tender and if you pour the ball with peanut sauce the taste will be very delicious. You must try it guys!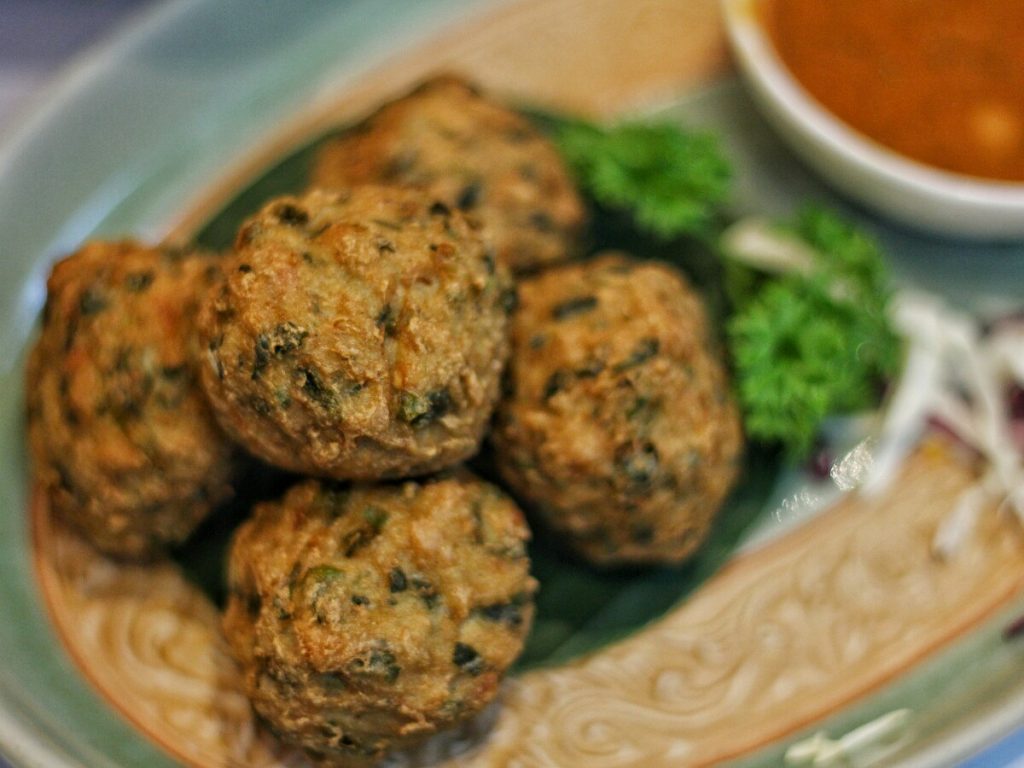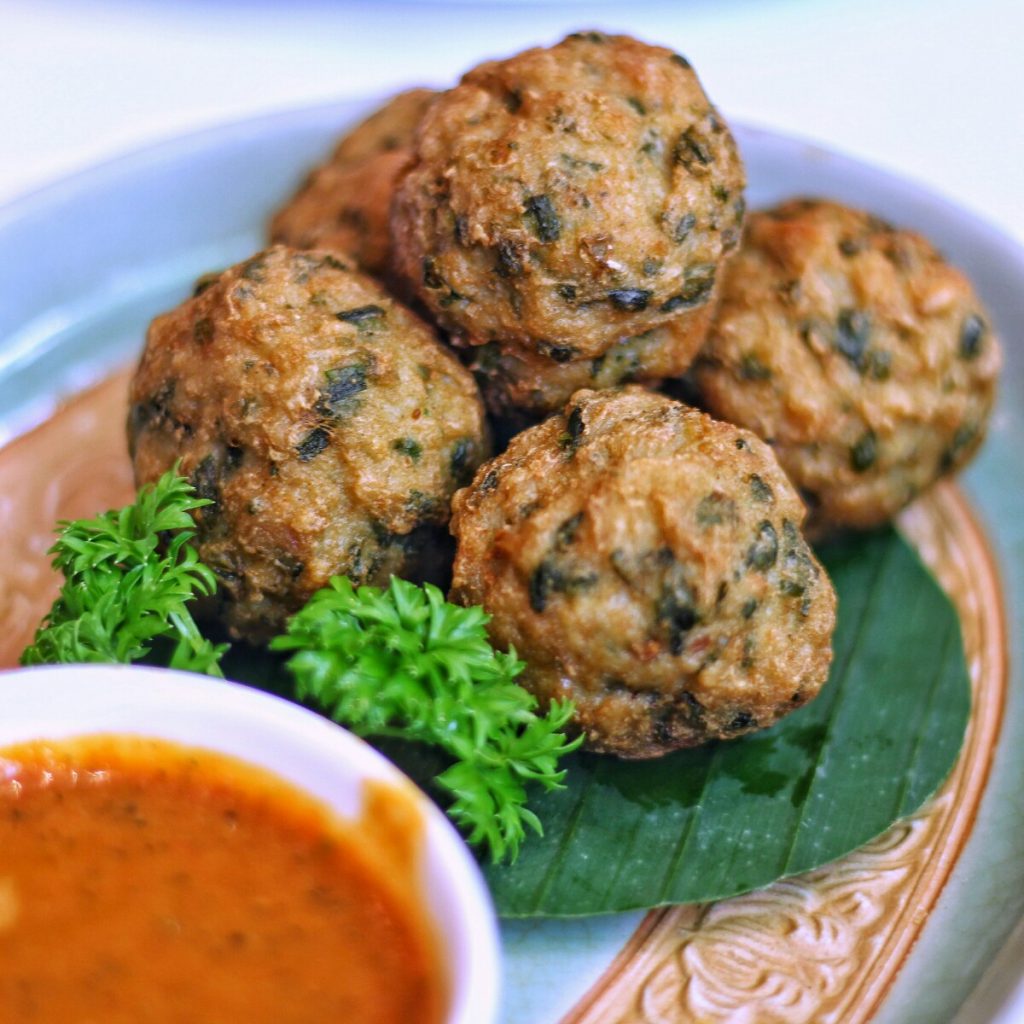 6. Nasi Goreng Keling IDR 80K
This fried rice served with black kalamata olive fried rice, prawn, chicken and served with emping crackers. This is so tasty with a considerable portion. The various meats on this menu are served with small slices. And the fried rice is very tasteful.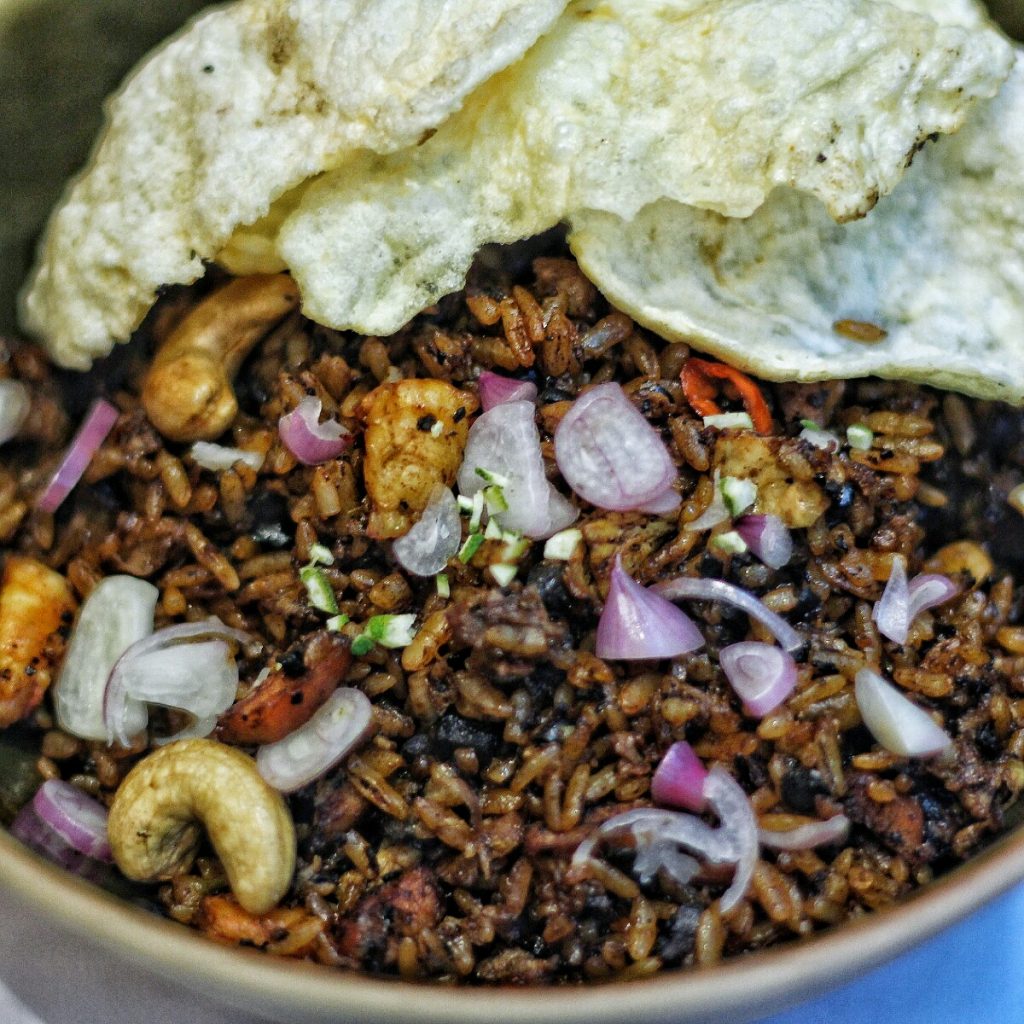 7. Orak Arik Pangsit Udang IDR 85K
We order this menu as it gets a recommendation. And it turns out this menu is very tasty with crispy wonton, prawn, tofu, caipo, beansprout, egg and chives. This is my first pangsit eating experience served like this and the taste awesome. At first glance this menu looks like pad Thai but this is more delicious.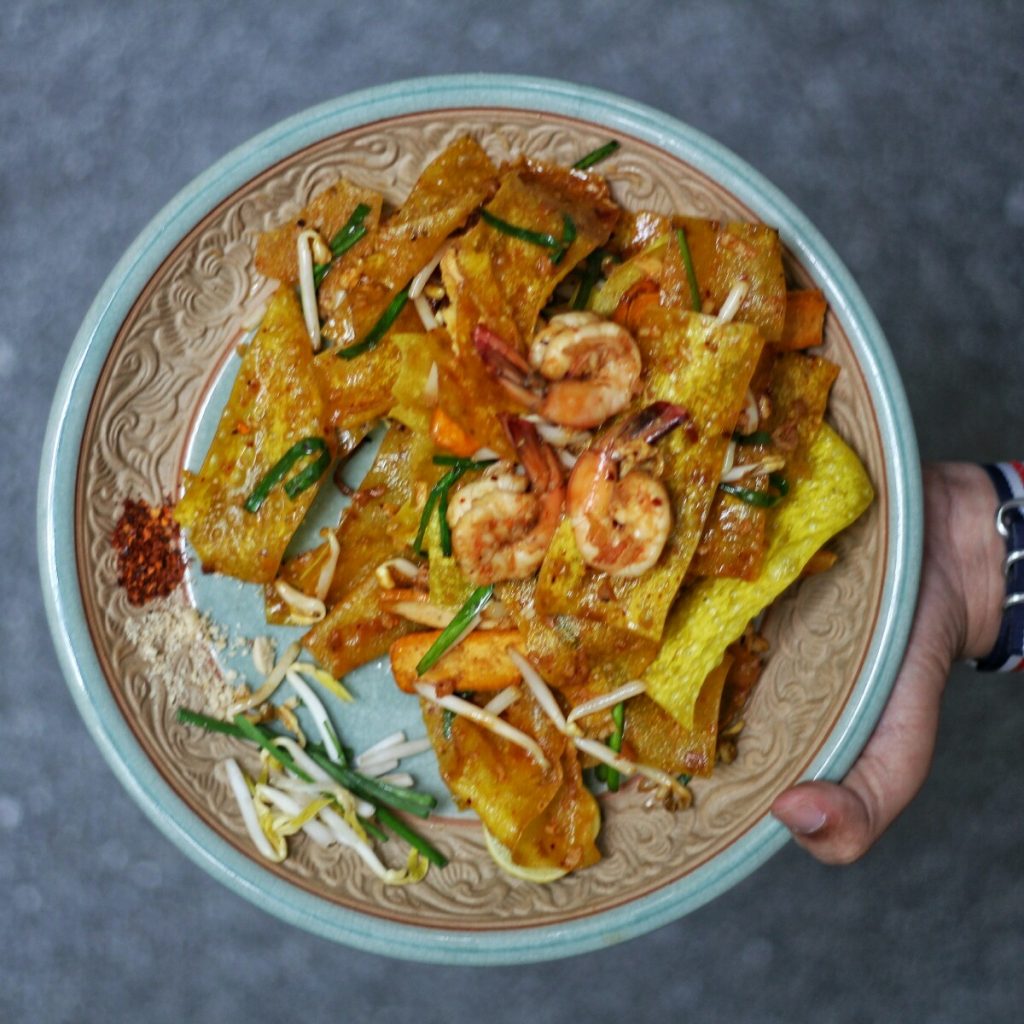 In addition to the menu above, In this restaurant there are also other delicious menu as well. For example like the menu below!
Bebek Mawur IDR 159K
This menu served with roasted duck with traditional herb crumbs and curry leaves. The duck meat they serve is not fishy and tasted very fragrant. The texture very tender and juicy guys.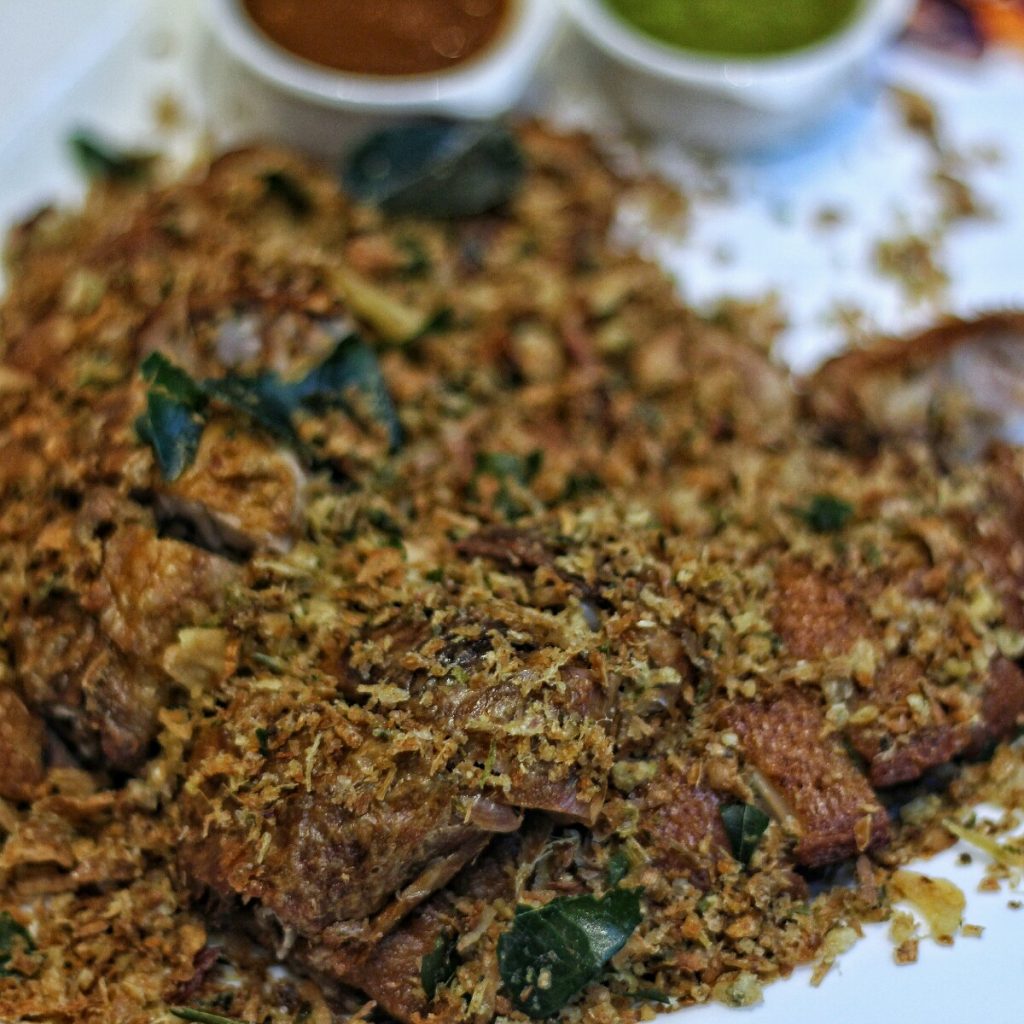 Udang Gandum IDR 189K
This menu consist of fried king prawn, cereal, chilli and kaffir lime. This is the first sensation I tried when the shrimp mixed with cereal. The shrimp served is large and seasoning tasted mixed well with the meat.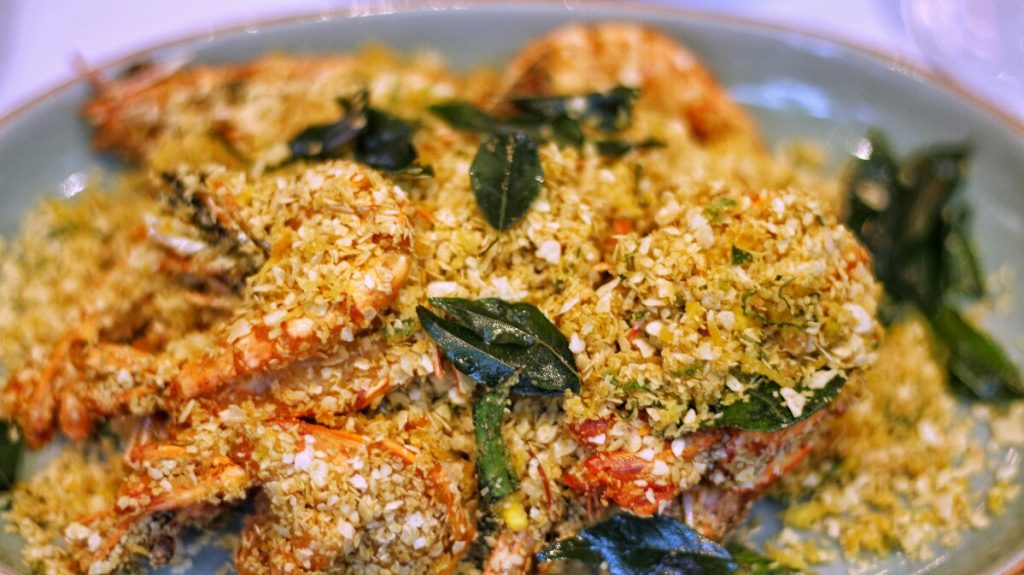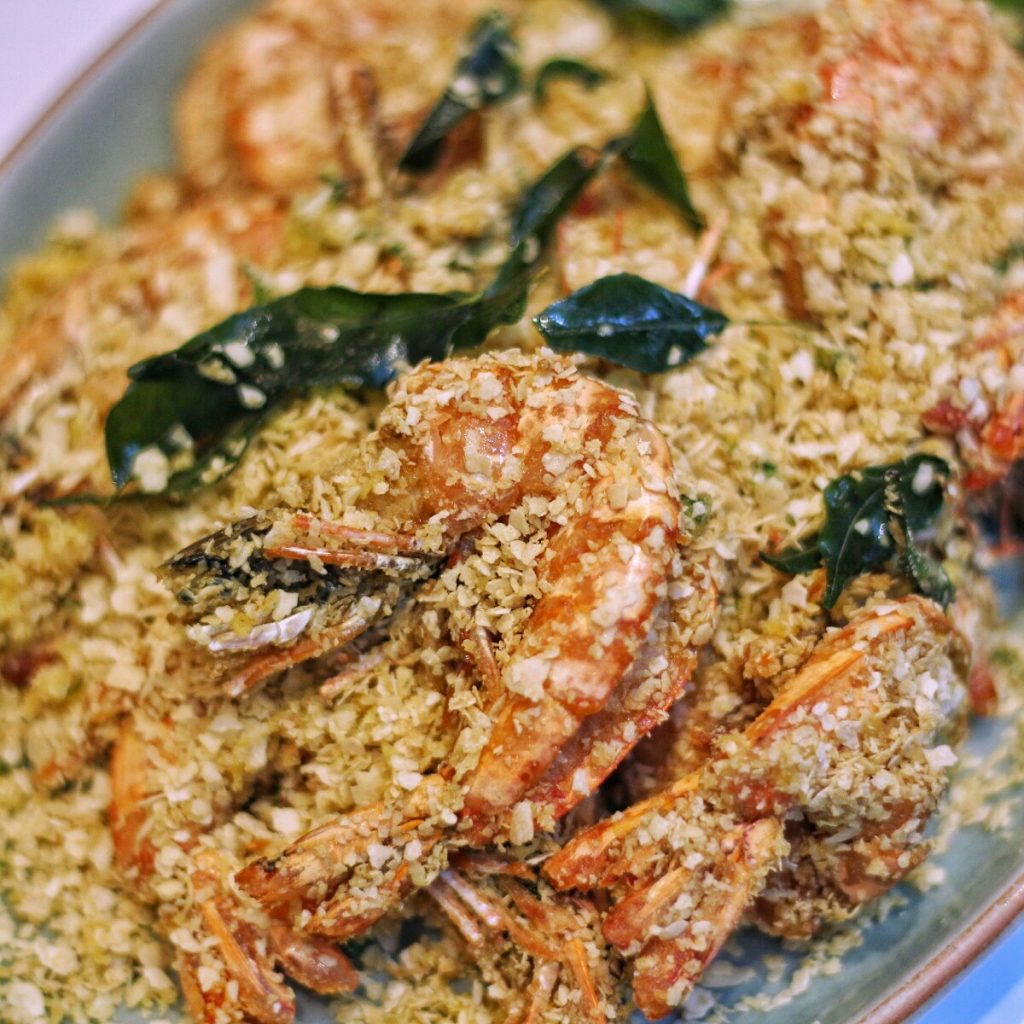 I highly recommend this Plataran Menteng to you guys. This restaurant is one of the best restaurants in town. They have a very comfortable ambience with a luxurious look but still looks the traditional side. And the food they serve is all 5 star, all the food I ordered was very tasty and no one makes me disappointed. You must try too guys!
Finally I close my review and don't forget to follow our culinary journey in this blog, Instagram, Youtube and Facebook. Please apologize if there is something missing in writing or menu explanation. We open for critics and comment. See you in another culinary journey with Jajanbeken!
RATING
Taste : Excellent
Service : Excellent
Price :  Average
FACILITIES
Wifi : Yes
Plug : Yes
Dine in : Yes
Outdoor : Yes
Toilet : Yes
Parking: Yes
CONTACT
Address : Jl. H.O.S. Cokroaminoto No. 42, Gondangdia, Menteng, RT.6/RW.4, RT.6/RW.4, Gondangdia, Menteng, Kota Jakarta Pusat, Daerah Khusus Ibukota Jakarta 10350
Telp :  021  29627771
Instagram @Platarandining
INFORMATION
Open hour:  10.00 – 23.00 WIB
Price : Rp500.000 for two people (approx.)
Dresscode : Smart Casual.
MAP