From Bali to Jakarta, Kaum Restaurant Jakarta  is an authentic Indonesian restaurant from the Potato Head Family. Before being in Bali and Jakarta, this restaurant has been in Hongkong. While in Jakarta Kaum located at Jl. Dr. Kusuma Atmaja central of Jakarta. strategic and idyllic, this is the perfect location for the all-day neighbourhood restaurant.
The team behind Kaum embarked on an exotic culinary expedition, travelling across the archipelago to learn about the indigenous cooking methods, exotic ingredients, and authentic flavors of Indonesia's tribal communities. Kaum Jakarta Introduced in Hong Kong in May 2016, and this restaurant has been included in the prestigious "Michelin Guide Hong Kong & Macau 2017".
That day, me and my friend had the opportunity to visit this restaurant to stay in touch and breaking the fast together. We choose Kaum Jakarta because we know that the food presented by this restaurant is Indonesian food which is rich in spices. And in our opinion is very suitable if breaking the fast with Indonesian cuisine in the appeal of western cuisine or the other.
After we decided to pay a visit to Kaum Jakarta One of our friends reserved our arrival to this restaurant. As we know all the restaurants are from Potato Head Family very crowded visitors every day. Therefore we made a reservation in Kaum Jakarta a week before our arrival, especially during fasting times like this.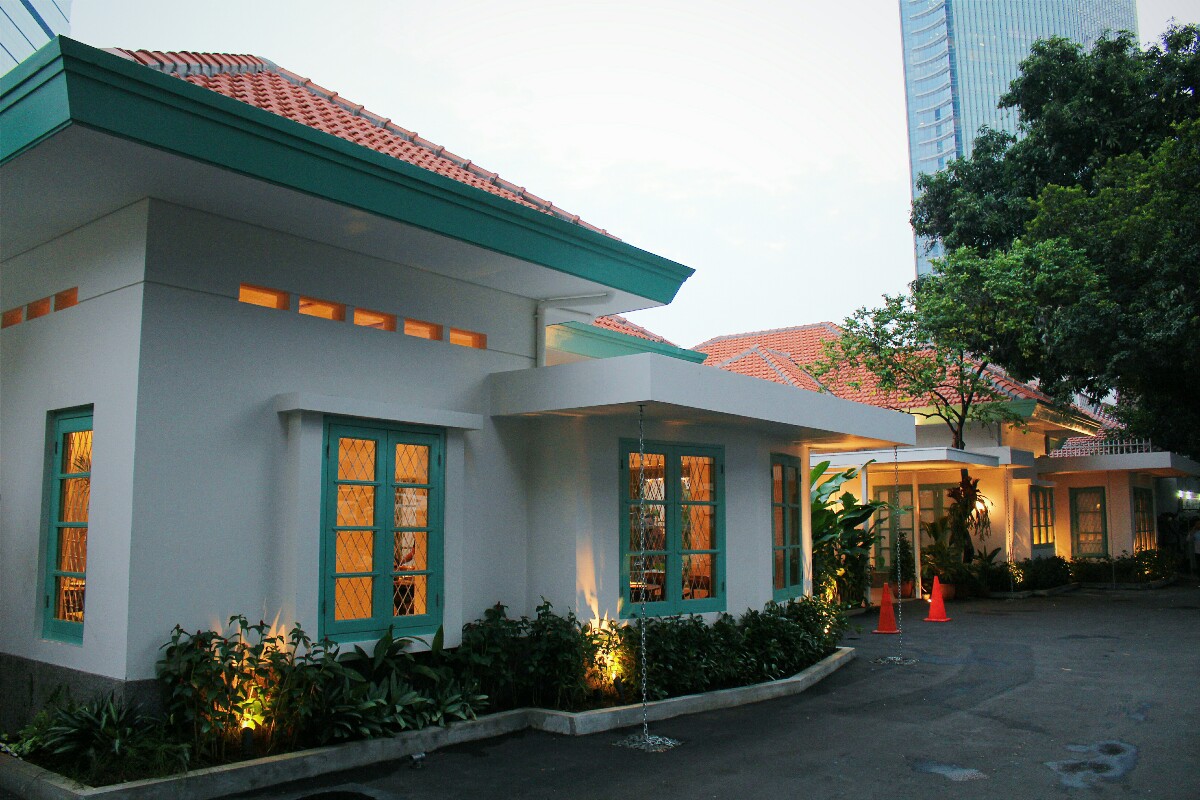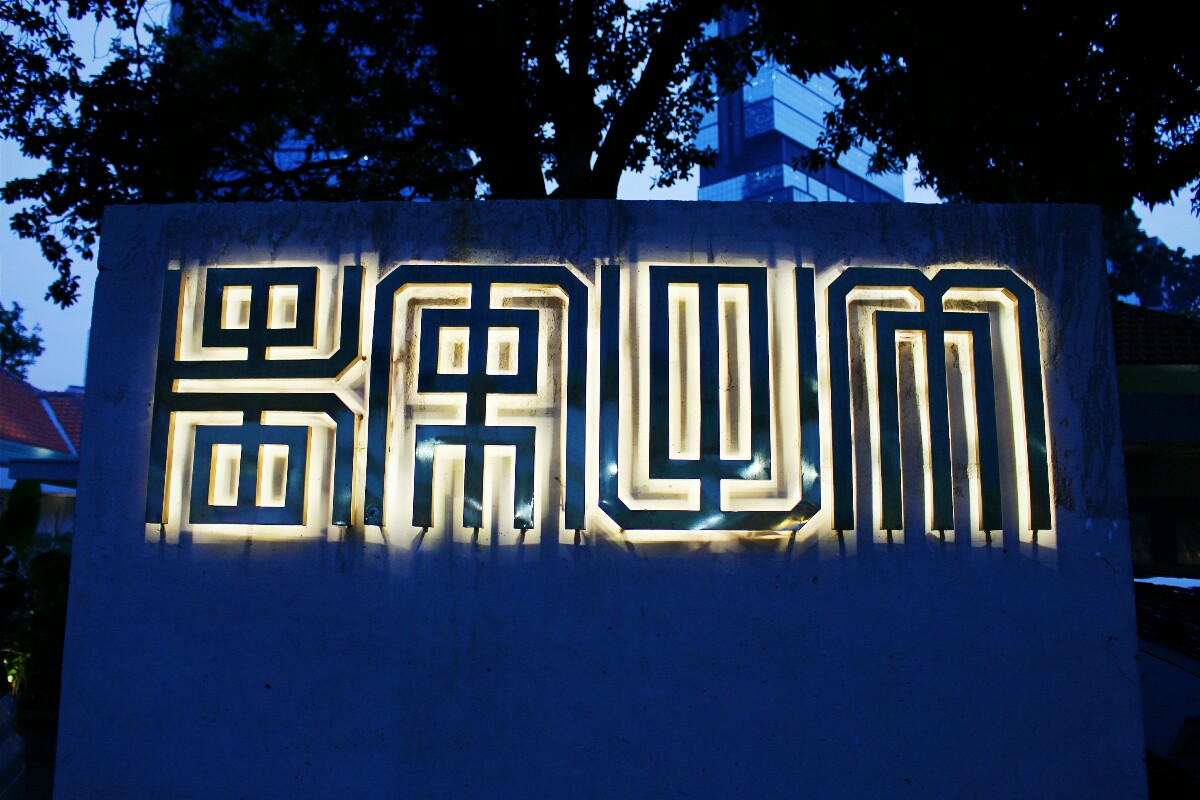 From the front of Kaum Jakarta Restaurant, this restaurant shows an old but very modern house with luxurious design. Although this restaurant only has a parking lot that is not too spacious but I think it can still accommodate all the cars of the visitors and of course provided valet as well.
Yes, you are absolutely right! if you said that this restaurant building like a dutch house. On the terrace of this restaurant there are three long tables provided for smokers and for you who want to feel the wind. And the most I like is there are many plants here, makes an impression this restaurant is very concerned with the environment besides adding to the beauty of the restaurant.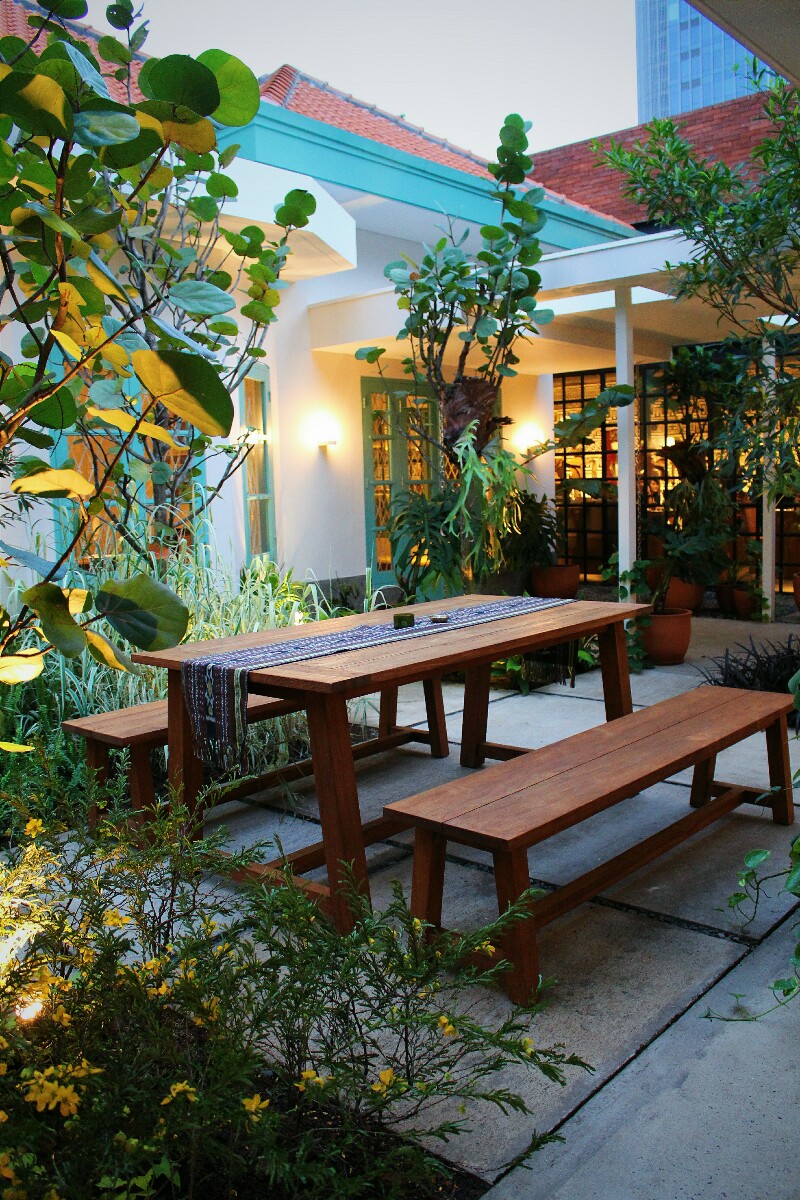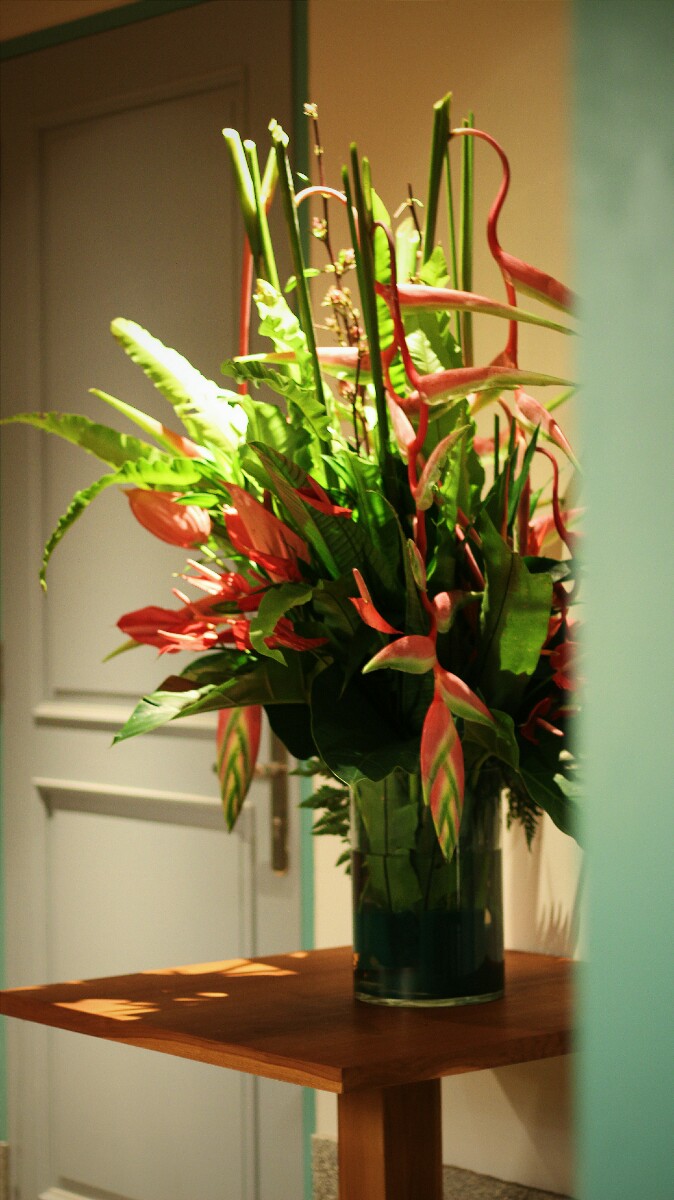 When we arrived at the restaurant, we were greeted warmly by the staff and help to get to the table already in the reservation in advance. Kaum Restaurant Jakarta serves as a friendly and cozy space in the community to gather, exchange ideas or plan the next big thing.
Service at Kaum restaurant is very good, all the waiters are very friendly and they are always move speedy if we need them. Add to the impression of this restaurant is very luxurious.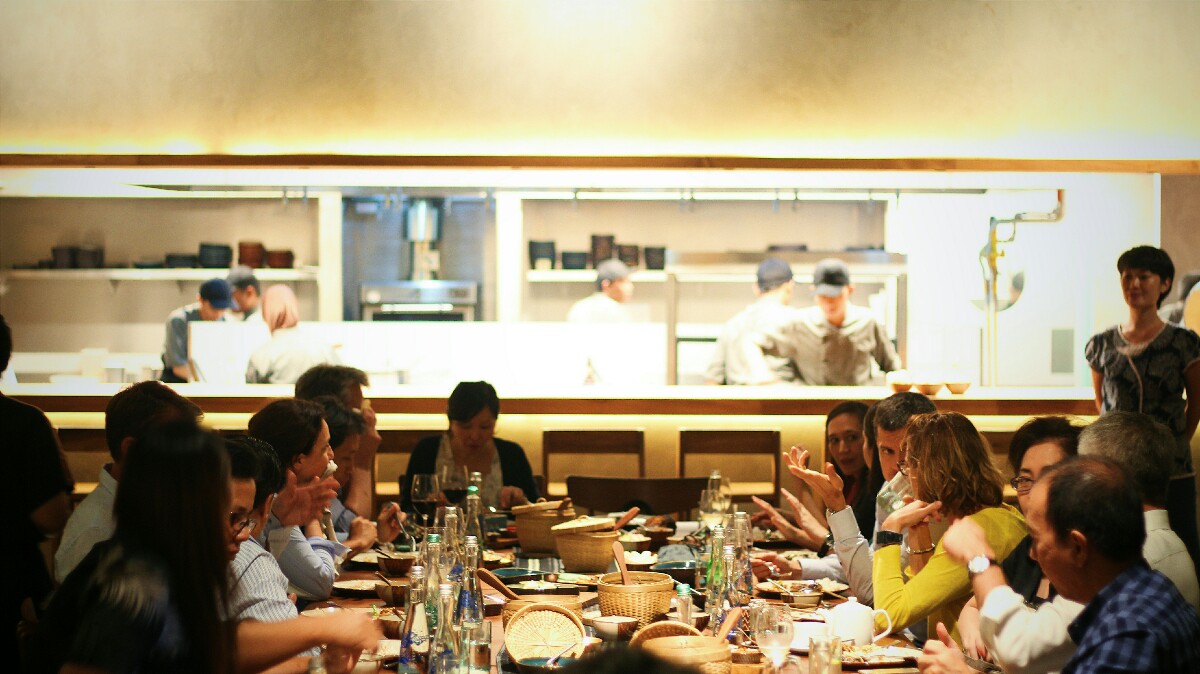 Inside, Kaum Restaurant Jakarta is a bright, open and inviting space. The interior is clean and simple, creating the perfect setting to showcase the restaurant's vibrant and flavorful meals. They provide a lounge area with bar concept, which were separate between restaurant and bar room by the drum band art objects.
By the way, at the time we made the reservation the restaurant management informed us that our time was only two hours. And they have two sessions the first from 18.00 – 20.00 and the second 20.00 – 24.00 But the session happens if the visitor is very crowded. Lucky of us, not exposed to such sessions.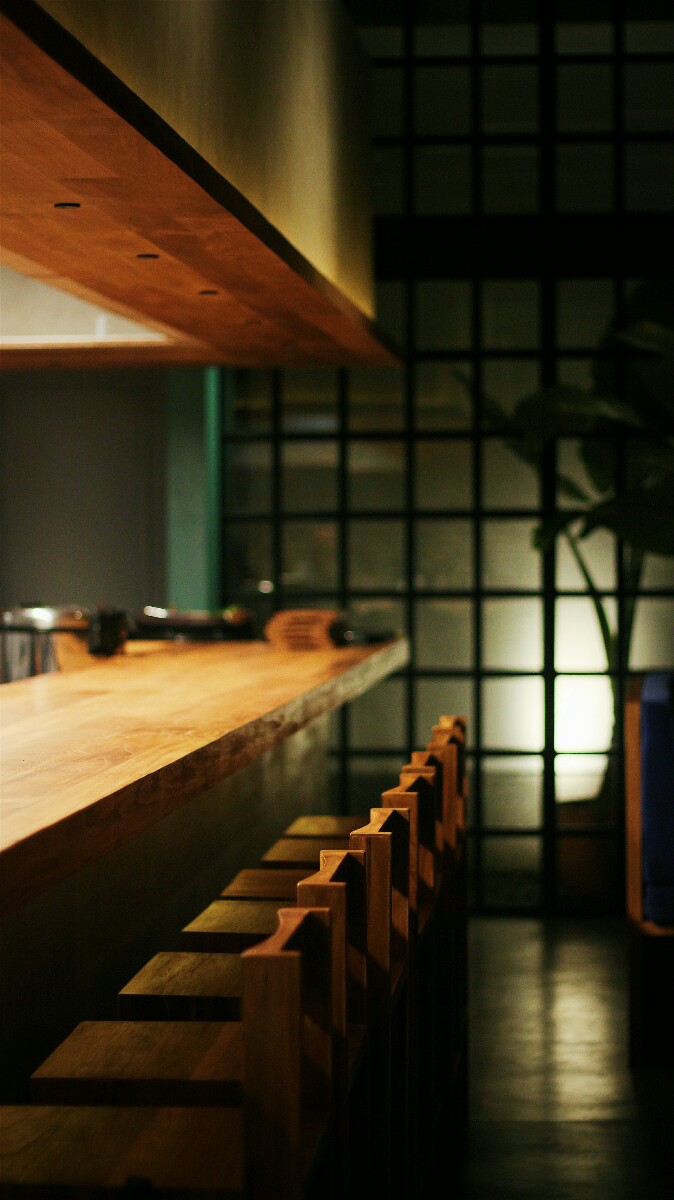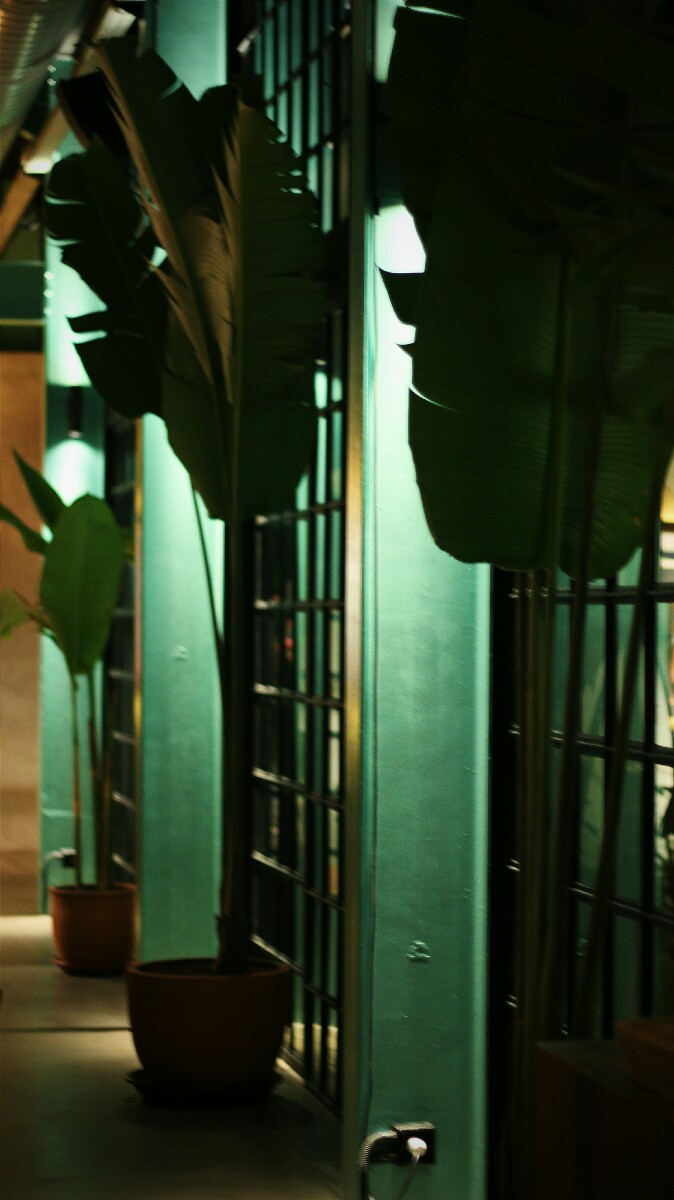 We were seated at a table for a capacity of four people, but a bit disappointing because we were given only one small table and only given four chairs at each corner of the table. We've asked for an explanation and want to change table to another table, but the waiter replied could not because everything is full booked. With a little bad mood we also accept, because we feel this is not an accidental mistake.
Then we ordered food with our respective favorite. Point plus again for this restaurant is the waiters here are very professional they know how to deal with visitors well. And they are very knowledgeable about the food and very friendly of course. Although our meals quite a long time coming, but this restaurant provides a very nice complement like "Kolak".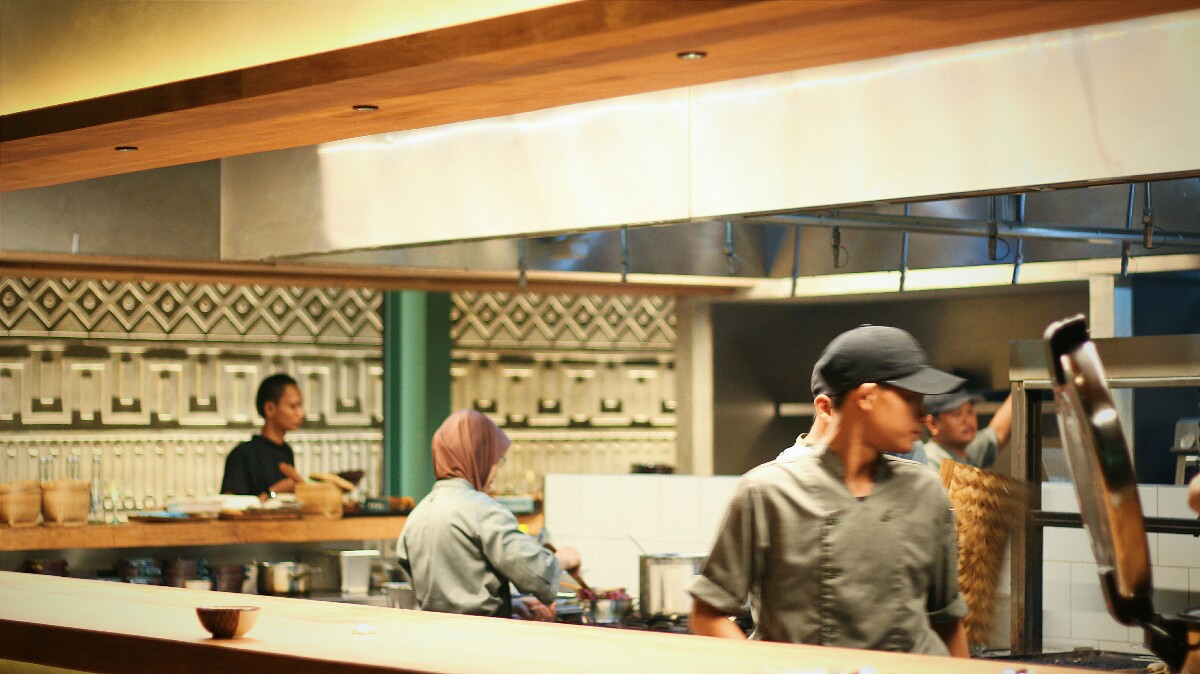 And one of the very eye catching in this restaurant in my opinion is Carving wall that describes the tribal pattern. When entering into this restaurant my eyes directly fixed on the wall. And in my opinion this is the best spot to take pictures at this restaurant.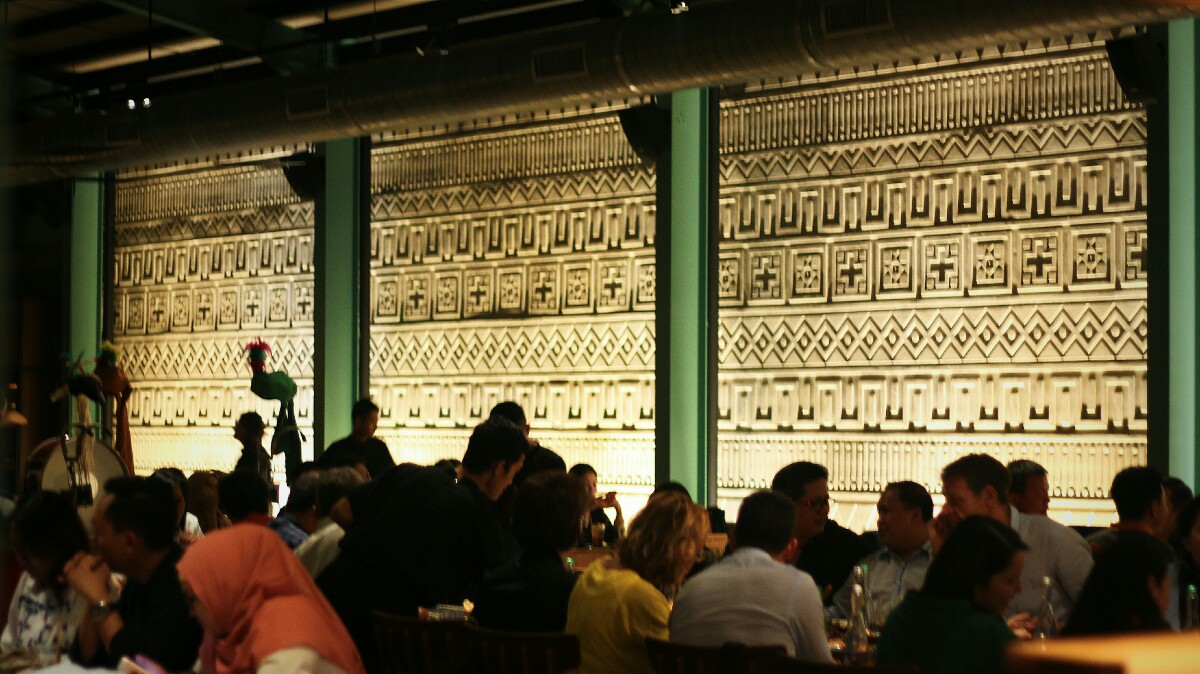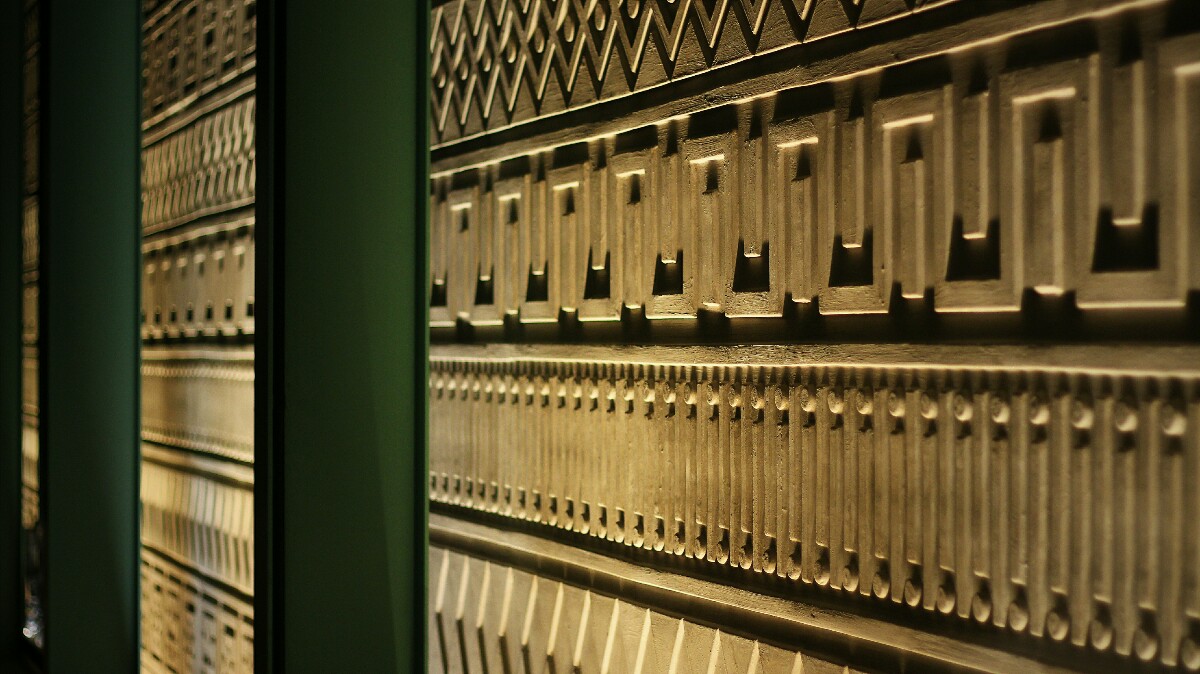 Besides the wall the most drawing attention to this restaurant is art installation which resembles the drum band set without players. And this will accompany you while you eat here because they can play their own musical instruments automatically. And this art objects by Jompet Kuswidananto.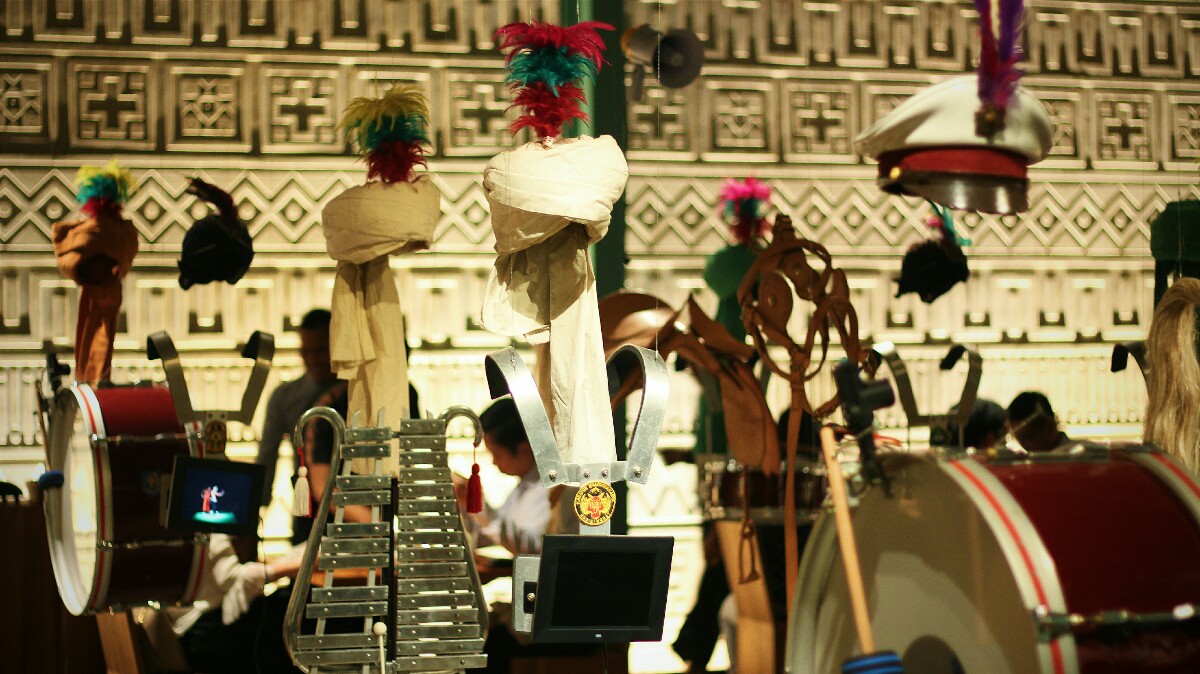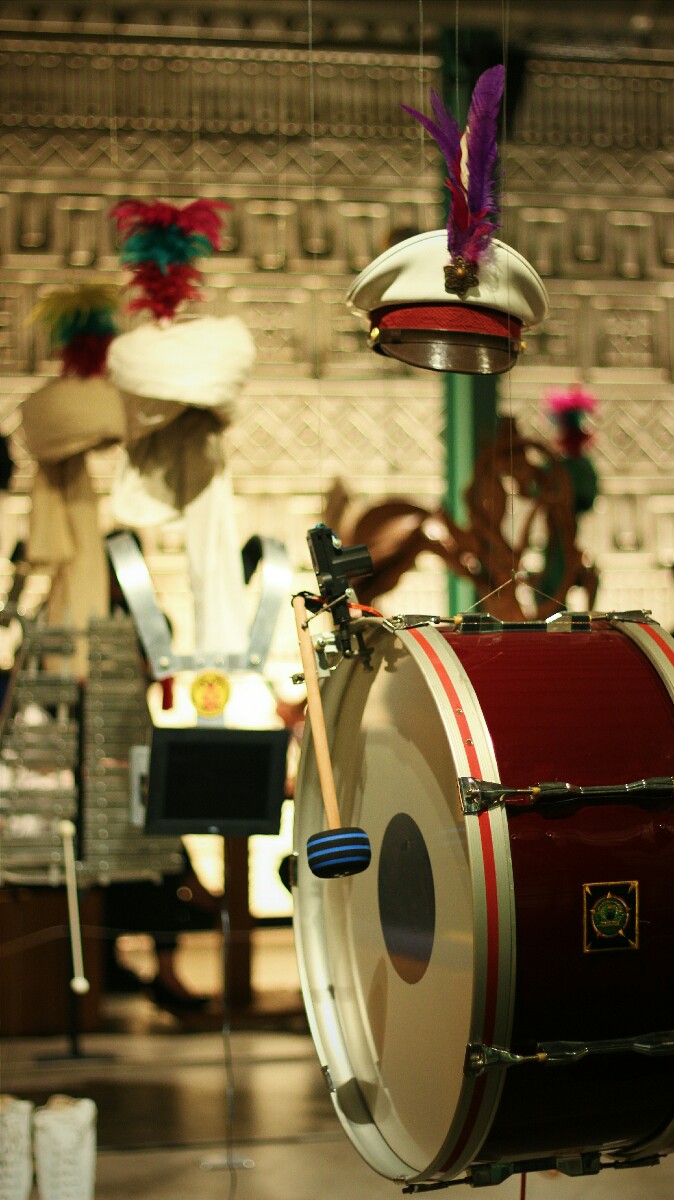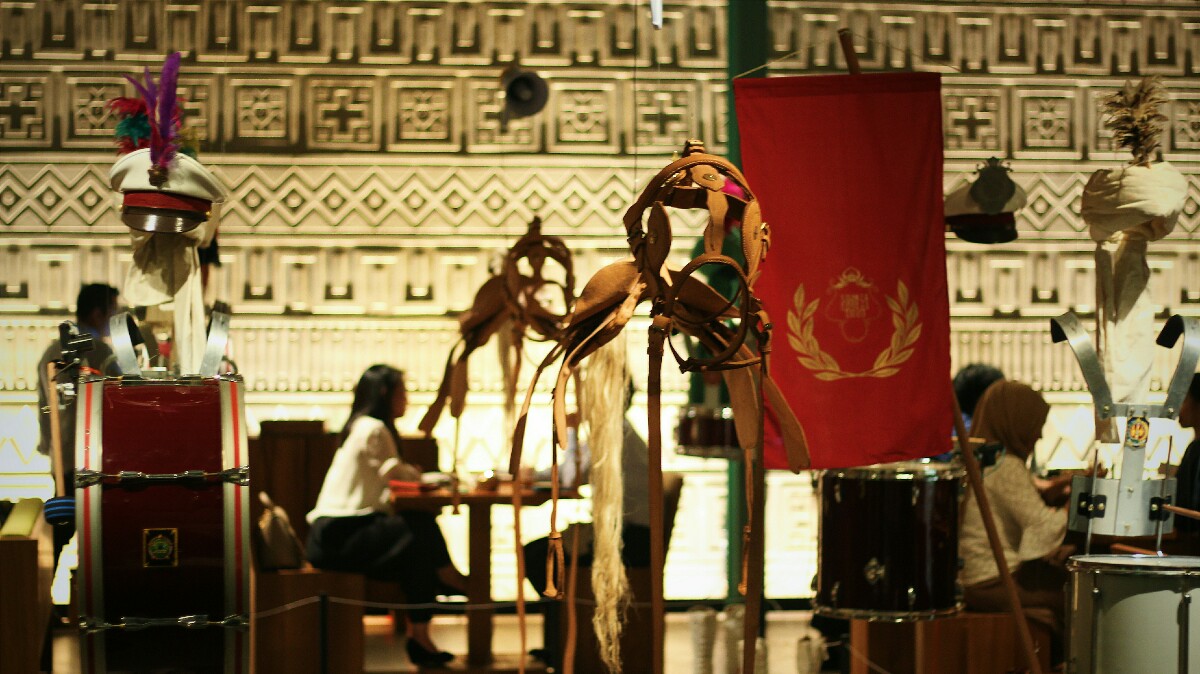 It's time we talk about food in this restaurant, I told you earlier this restaurant serves typical Indonesian food with a thick taste. Here we ordered some food with our respective preferences. All the food here does not use MSG they use fresh ingredients from domestic products.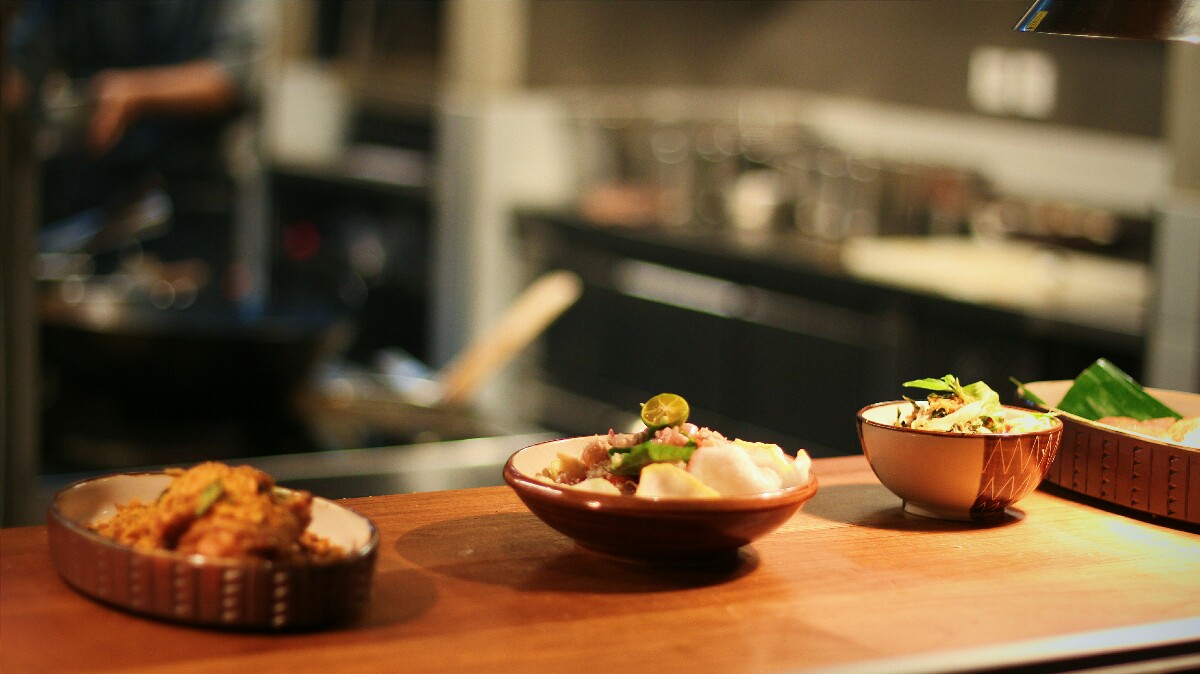 Sate Maranggi IDR 130K
Seem just like ordinary satay, sate maranggi is a typical Indonesian food that is very tasty. What distinguishes Sate Maranggi with other satay is the process of soaking the meat in marinade (marination), before it is made into satay and cooked. And the more distinguishing sate maranggi from other restaurants is meat. Kaum Jakarta using wagyu meat as satay.
If we talk about taste, the satay is very tasty the meat is very tender and juicy, and the meat are well marinated. On this menu is also provided lime and soy sauce with chili as separately.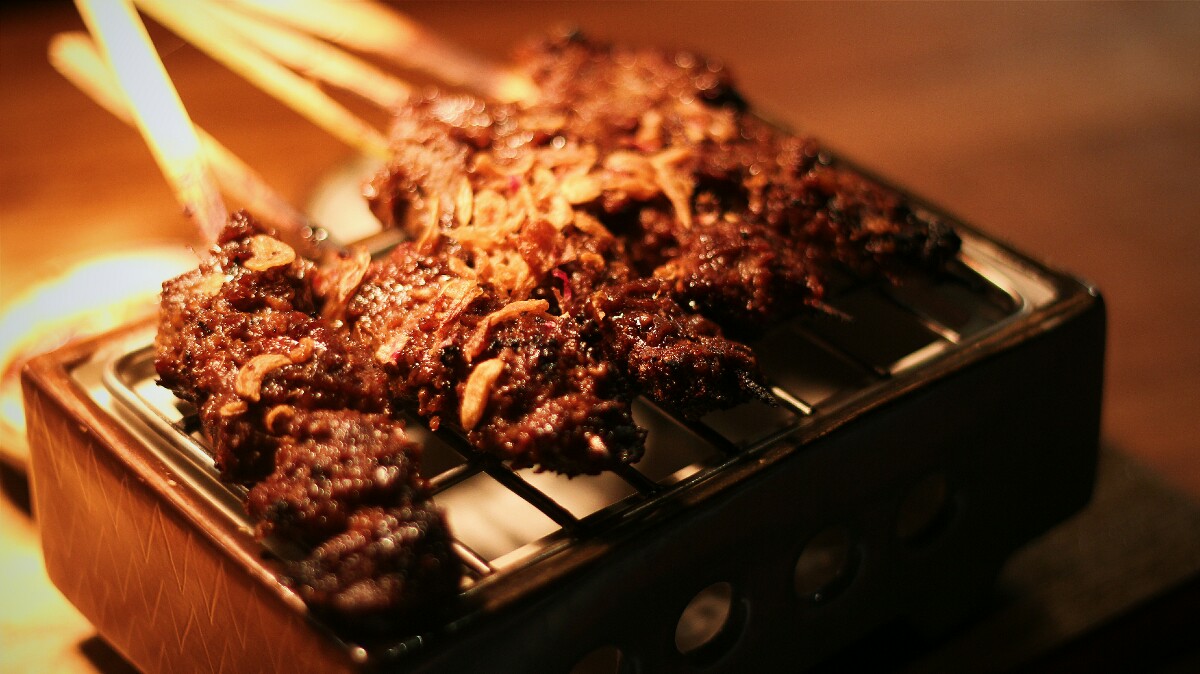 Tumis Keciwis IDR 55K
When I want the vegetables at the dinner table I chose this menu as an option. Usually I eat keciwis when my mama cook for me at home, and when I know this menu in this restaurant I am very happy. To the taste is very good I feel a lot of spices on this menu, even though it quite salty so you must eat this with steam rice. Although it does not reduce the taste of this vegetable. So you must try this guys!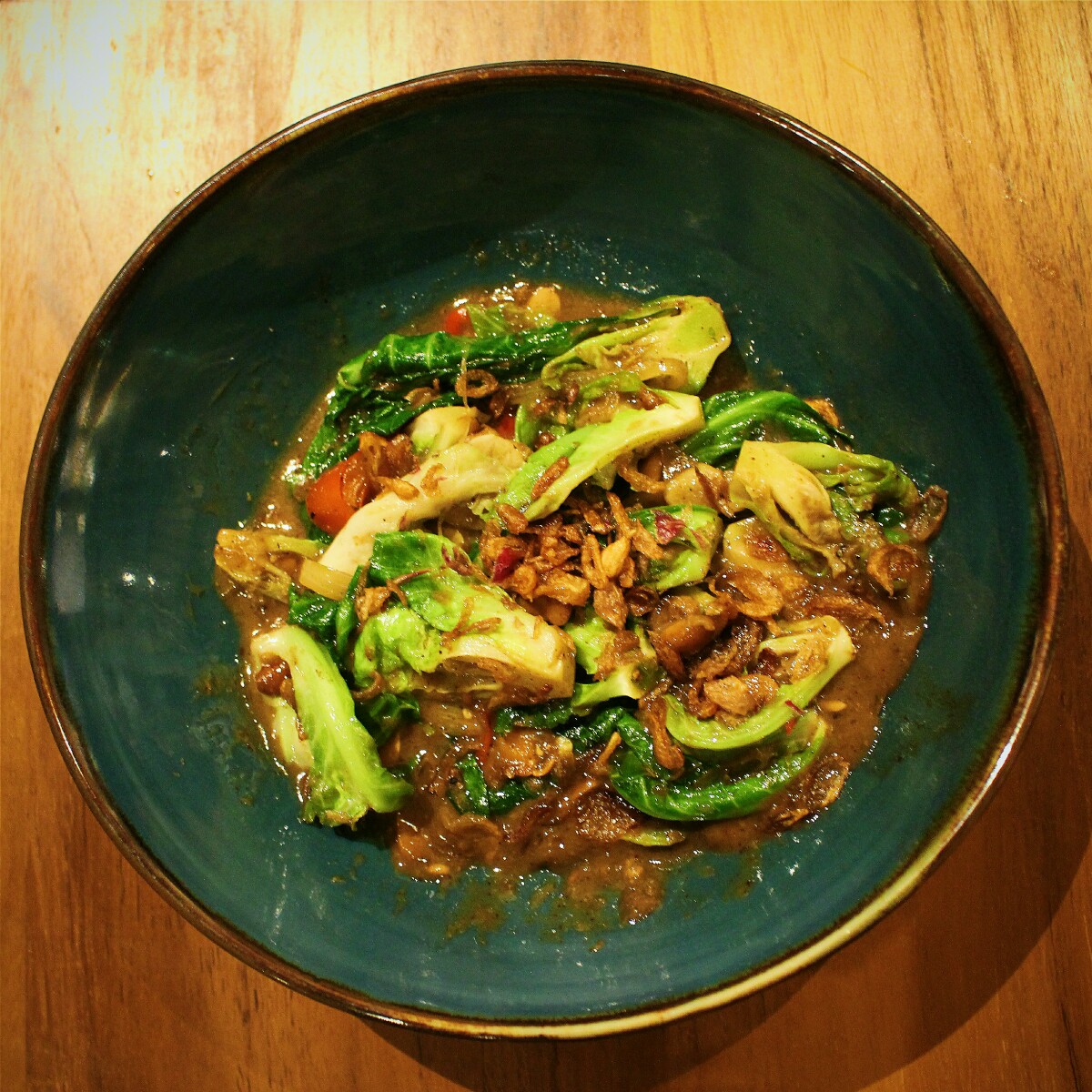 Bebek Goreng IDR 155K
On this menu, the fried duck served with quite a lot with urap  as condiment and this is a sharing menu. The menu is also served with various vegetables. I immediately fell in love with this menu. The duck meat is not fishy But very tender and tasty.
Ikan Bakar Dabu-Dabu IDR 120K
I really like the sambal dabu dabu, But I do not really like fish actually. But because of my curiosity to the taste of this food then i tried it. Almost the same as the previous menu this fish is also rich in spices. I really like the tenderness of this fish meat. When I ate with sambal dabu dabu that's where I found the perfect taste.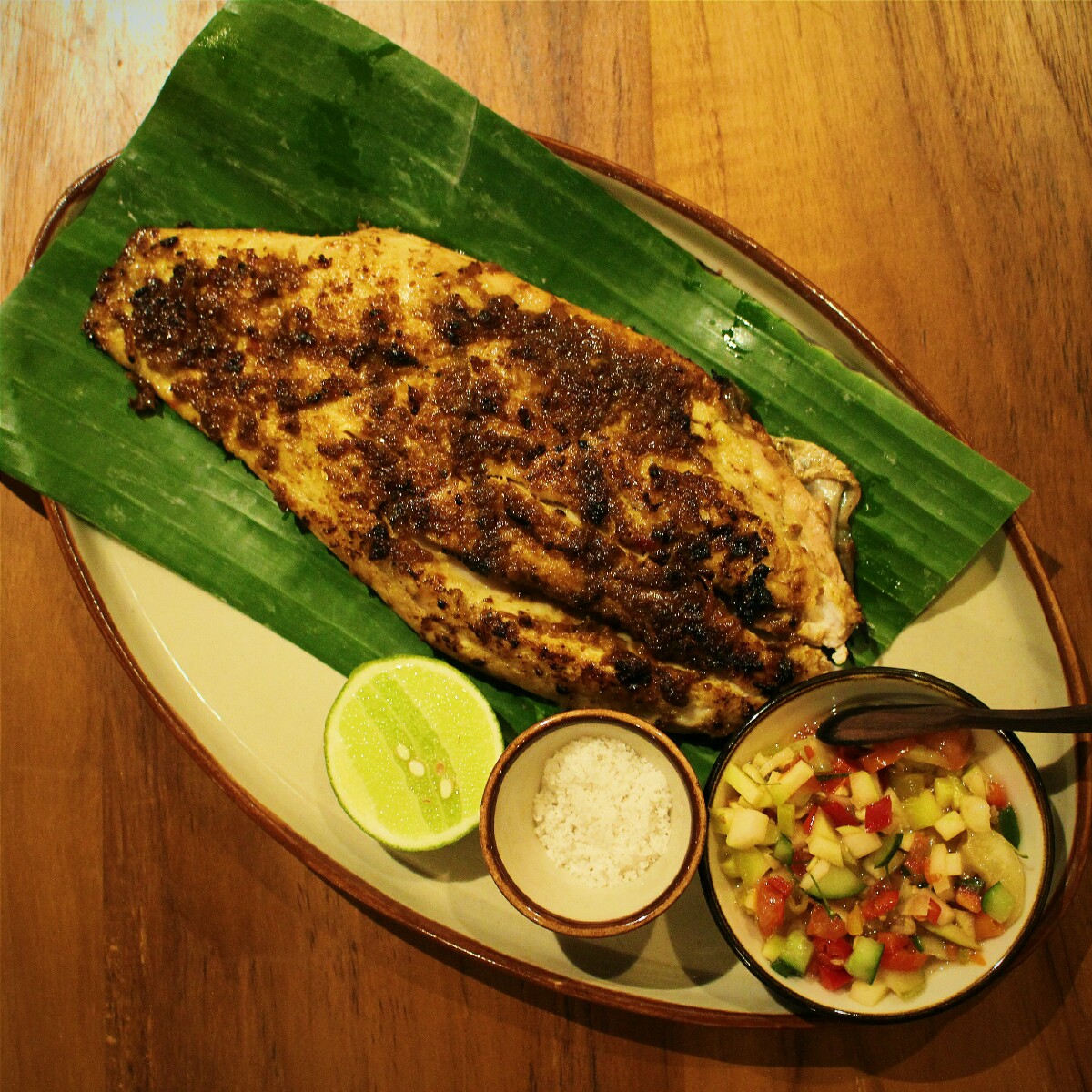 Gulai Udang Aceh IDR 85K
I really like the shrimp, if the shrimp is cooked with a dish of any menu I would definitely love it. On this menu the goulash served is very tasty tastes quite spicy but very tasty. The shrimp given very good they have peeled the skin first. I will come back to this restaurant by ordering this menu.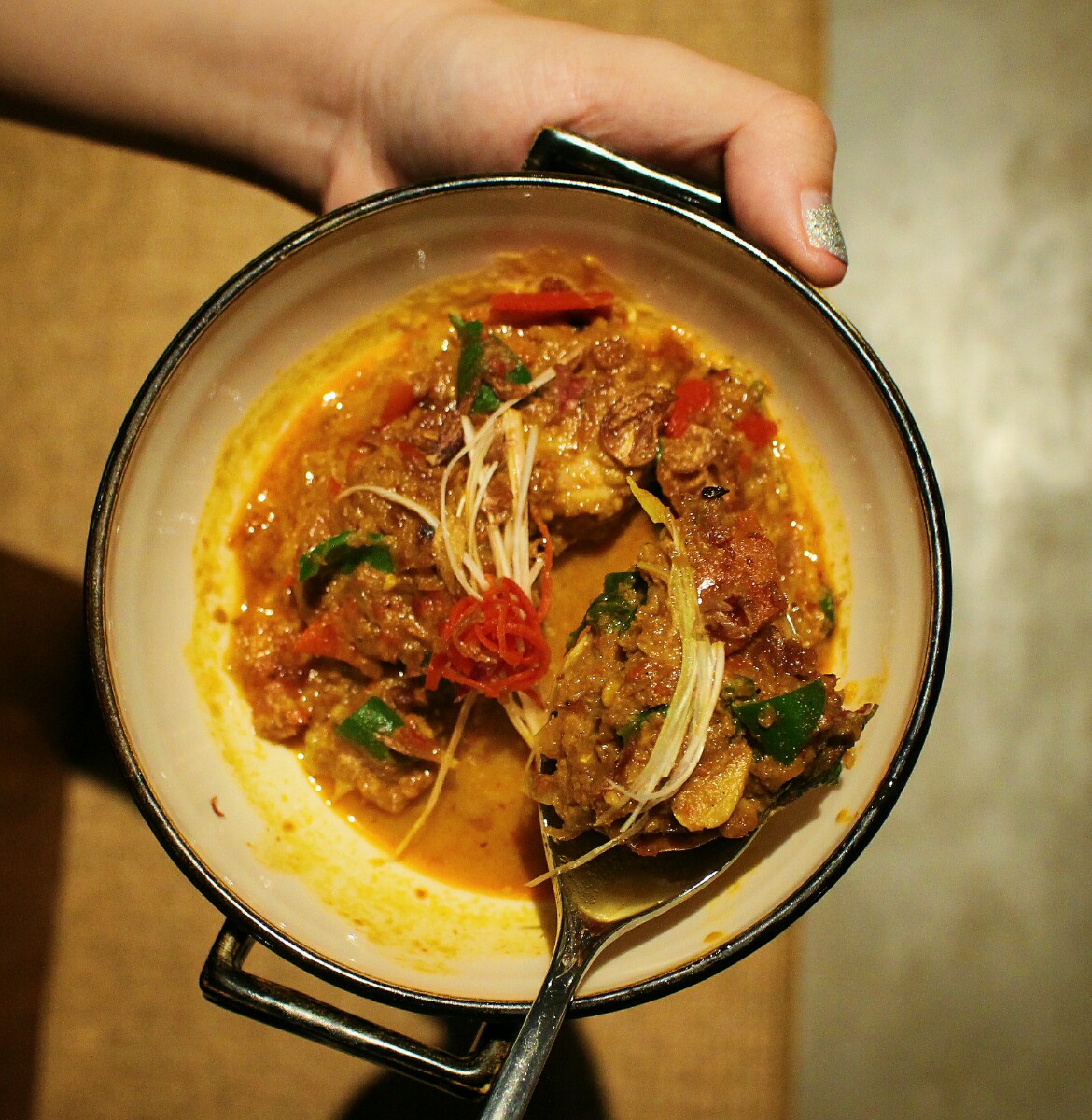 Klappertaart IDR 45K
It's time we turn to dessert this dessert menu is a "tapai" that has been known as the fermentation of cassava. I really like this menu because it is very sweet. The tapai and coconut mix well in this klappertaart but the tapai still dominating. But this menu is perfect for you dessert lovers.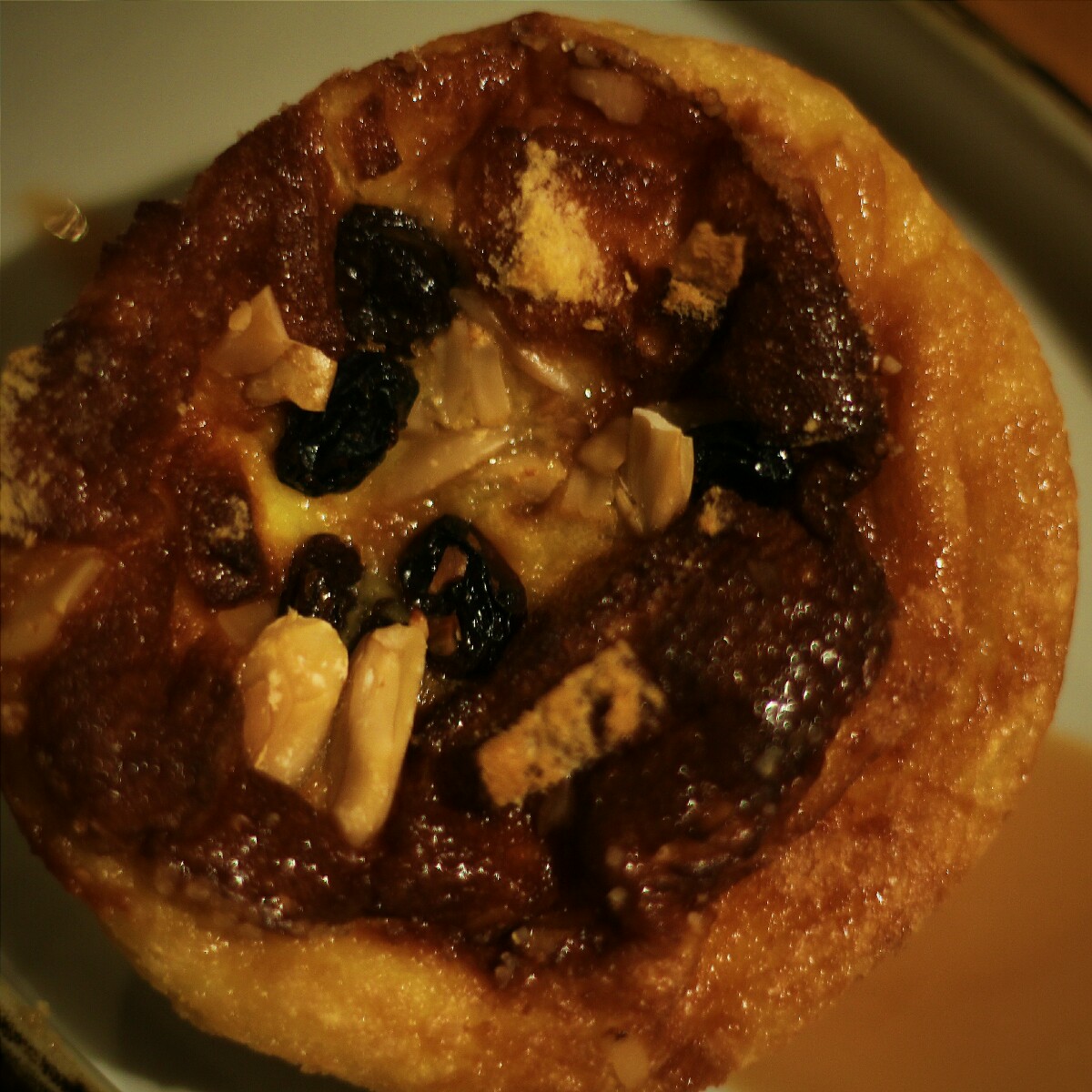 Over all, I really like this restaurant which is Kaum Jakarta has earned a very prestigious title. Other than that this restaurant has a very good food with a dish of Indonesian cuisine that rich in spices. And with good food this restaurant also has a very homey ambience which will make you comfortable to be here.
Thank you for coming in oury blog, finally i apologized if there any mistakes in the writing this blog. Don't forget to subscribe our blog. See you in the other food adventure with Jajan Beken.
RATING
Ambience : Excellent
Taste : Excellent
Service : Good
Price :  Average
FACILITIES
Wifi : Yes
Plug : Yes
Dine in : Yes
Outdoor : Yes
Toilet : Yes
Parking: Yes
CONTACT
Address : Jl. Dr. Kusuma Atmaja No.77-79, Menteng, Kota Jakarta Pusat, Daerah Khusus Ibukota Jakarta 10310
Instagram Kaum Jakarta @kaumjakarta
Zomato Kaum Jakarta 

INFORMATION
Open hour : 18.00 – 24.00
Price : Average 650K  for two people (approx.)
MAP