Masanobu serves Japanese cuisine inspired from Ishikawa prefecture that well known as the source of ingredient from the sea. It is also influenced by Kaga Kaiseki which represents as the source of ingredient from sea and mountain.
Masanobu is a renown noble family name originated from Ishikawa Prefecture. It is also representing a family name of the man behind the brand, Reino Barack.
Masanobu Jakarta is a new restaurant located in Menara Astra a new landmark in Setiabudi that one of the tallest in this area. In this strategic place Masanobu Jakarta present delicate cuisine with modern twist but affordable for business people from Setiabudi to MH. Thamrin and surroundings.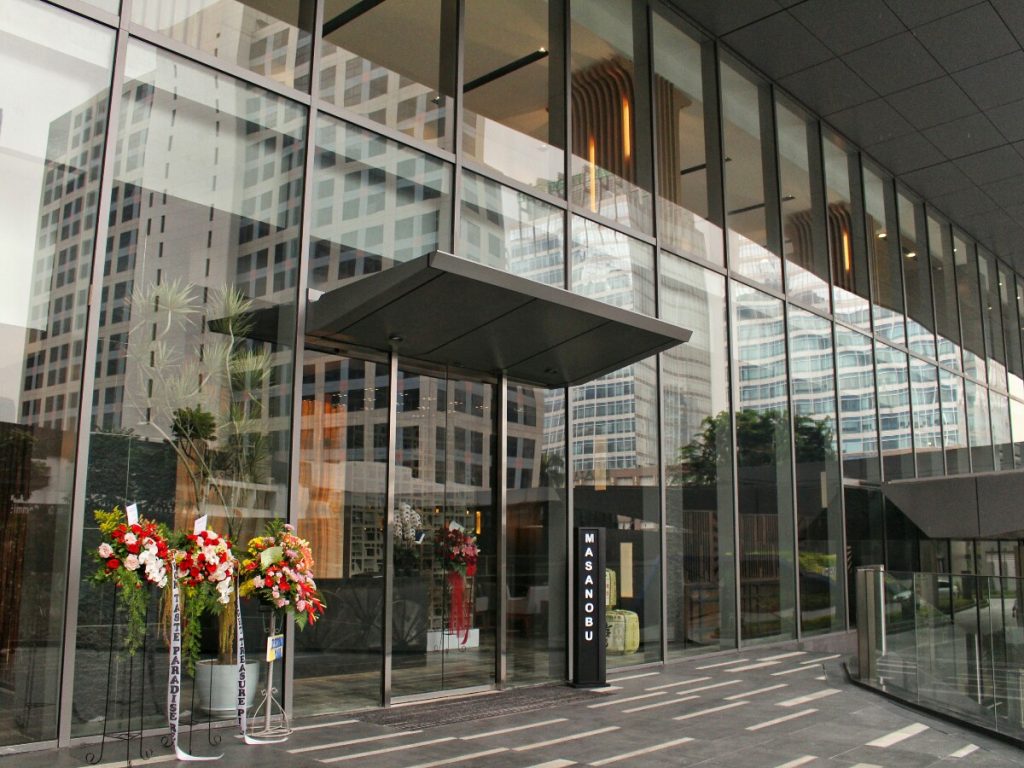 Masanobu Jakarta Ambiance
Almost the interior using stone elements that can be seen to their wall and also the big marble at the receptionist. Some of wooden element also found in their furniture to create a warm and cozy ambience.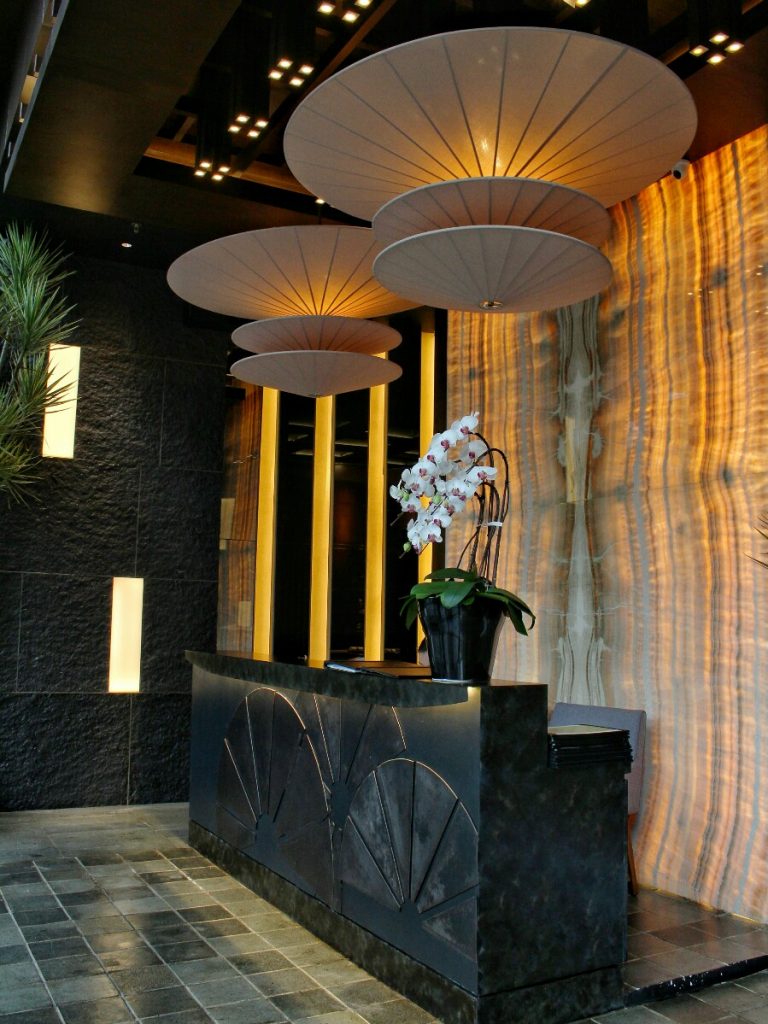 A visualization of the sun as the ornaments describes a prestigious and elegance.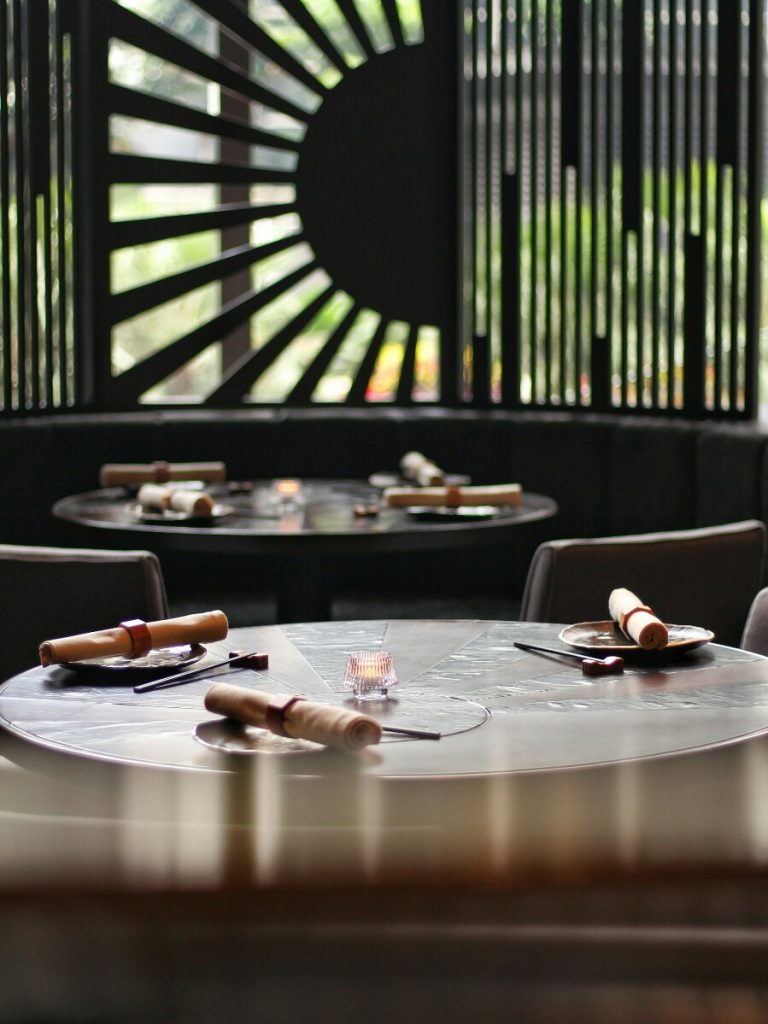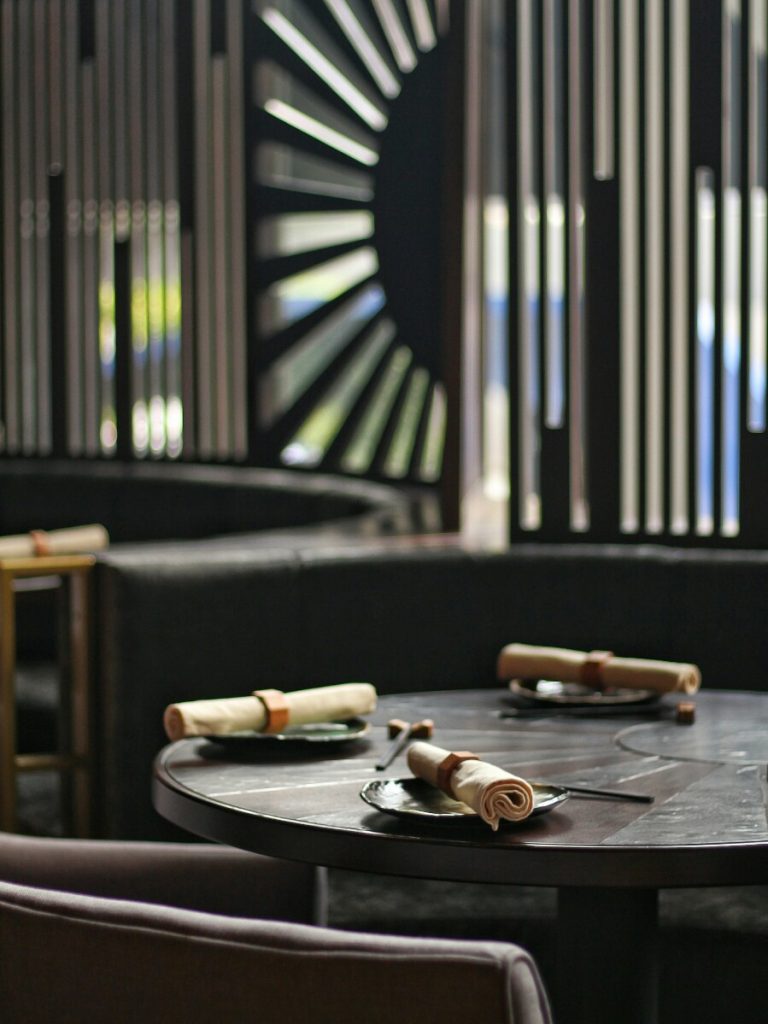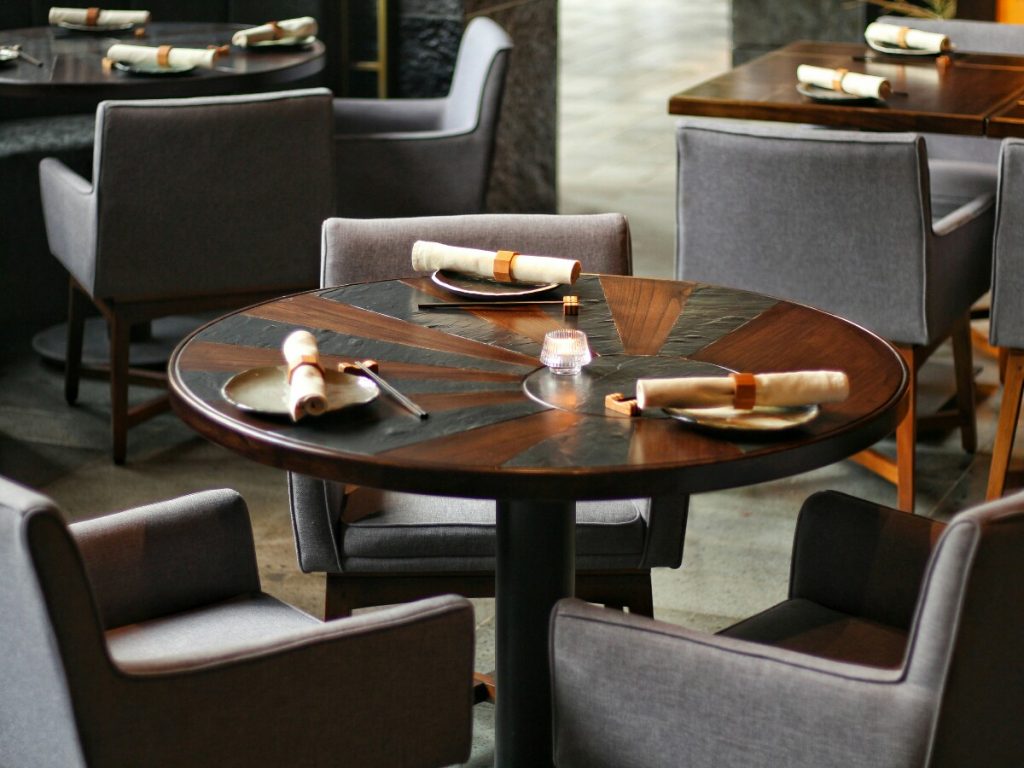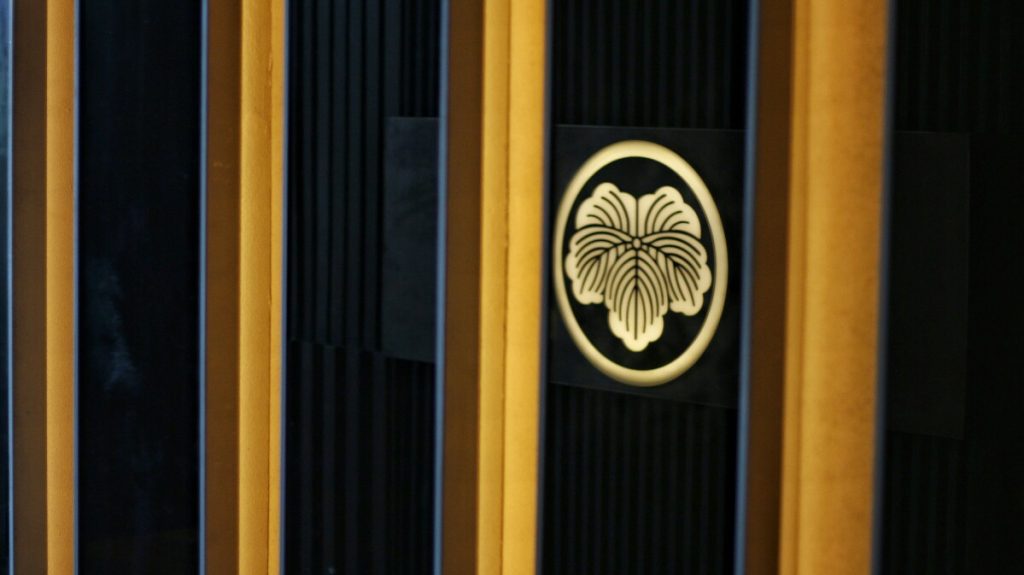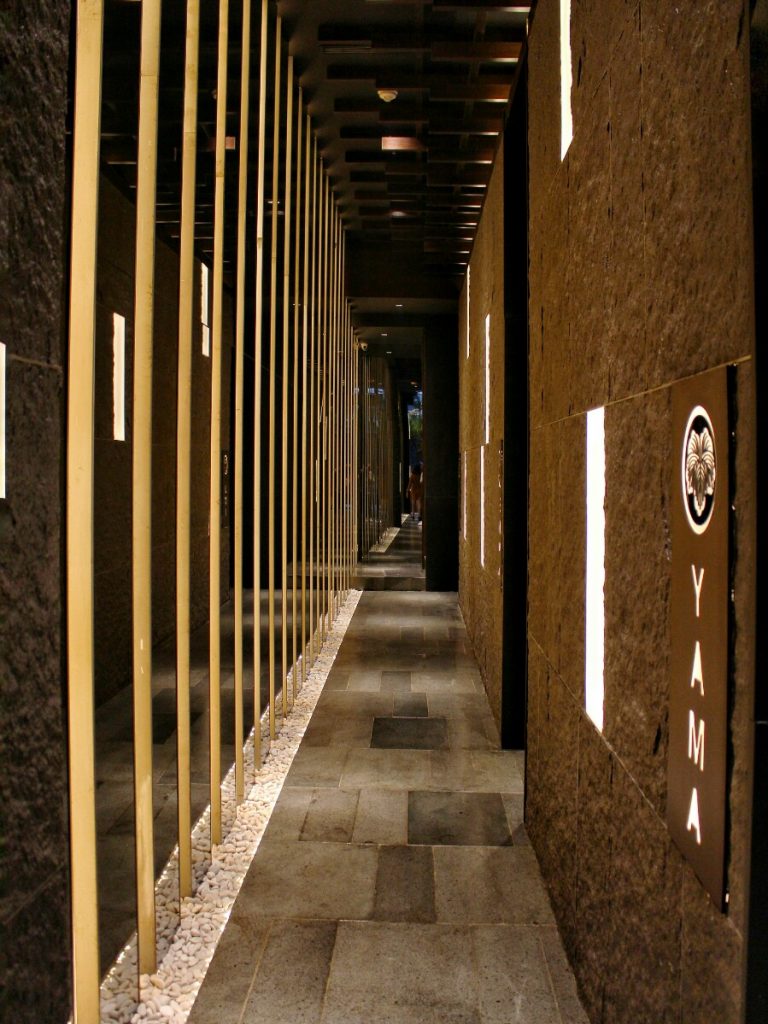 Dining place can be divided into several area, that can be suited to your purpose. There are comfy sofa, regular table, teppan, cubicle table and private room.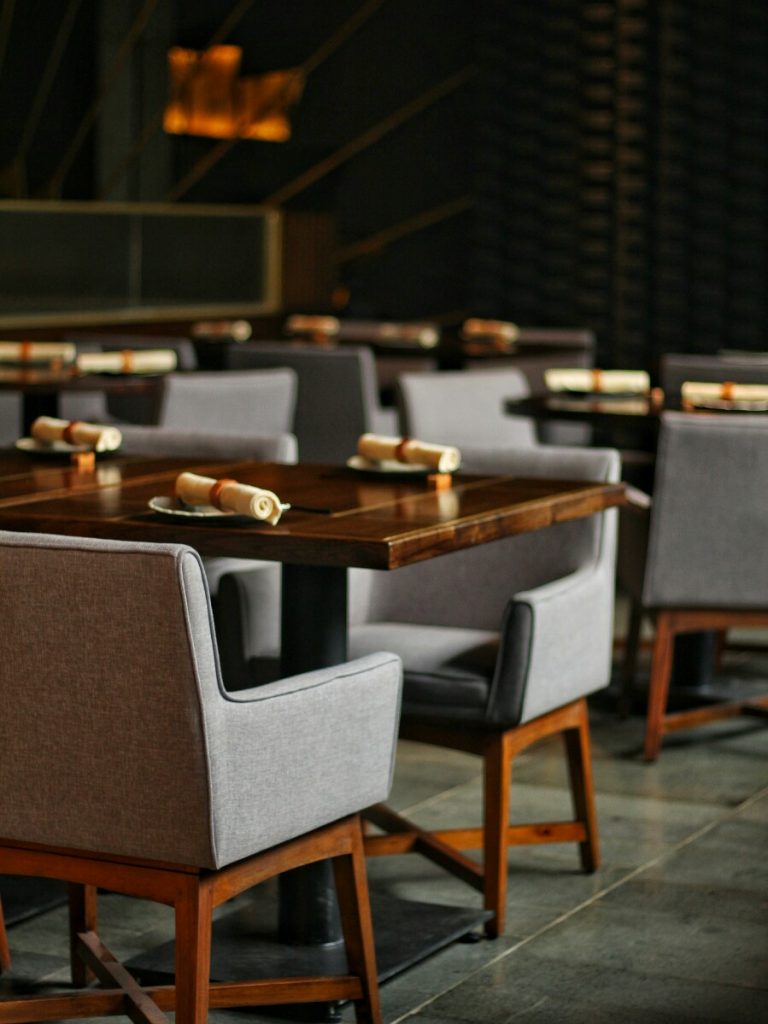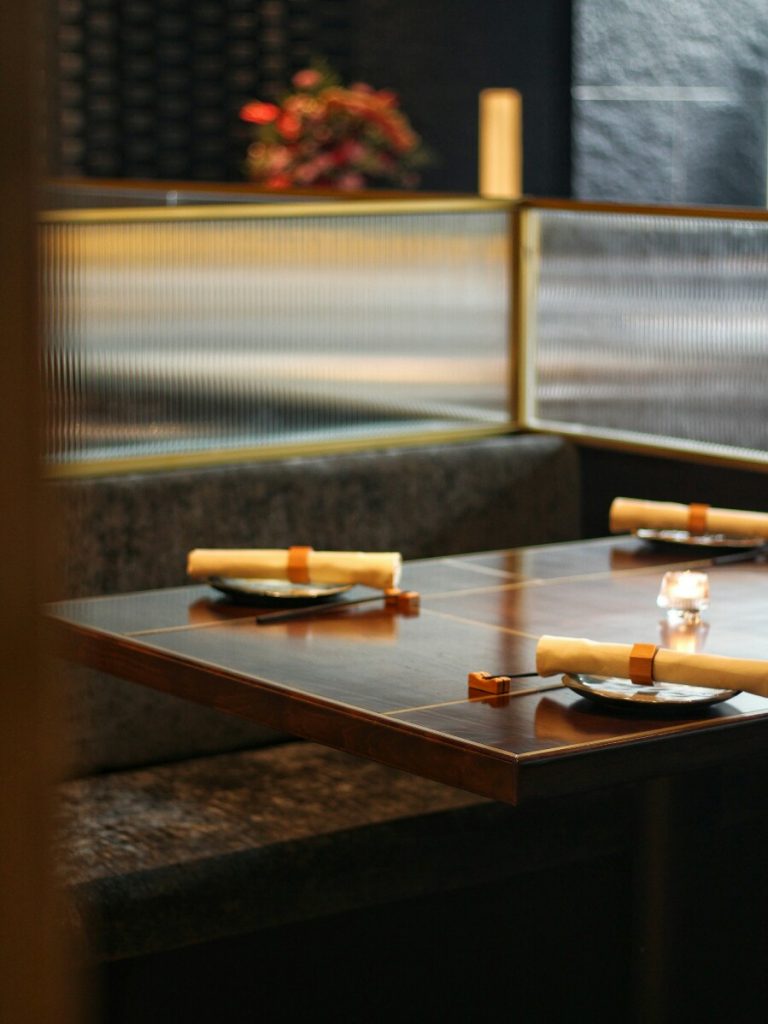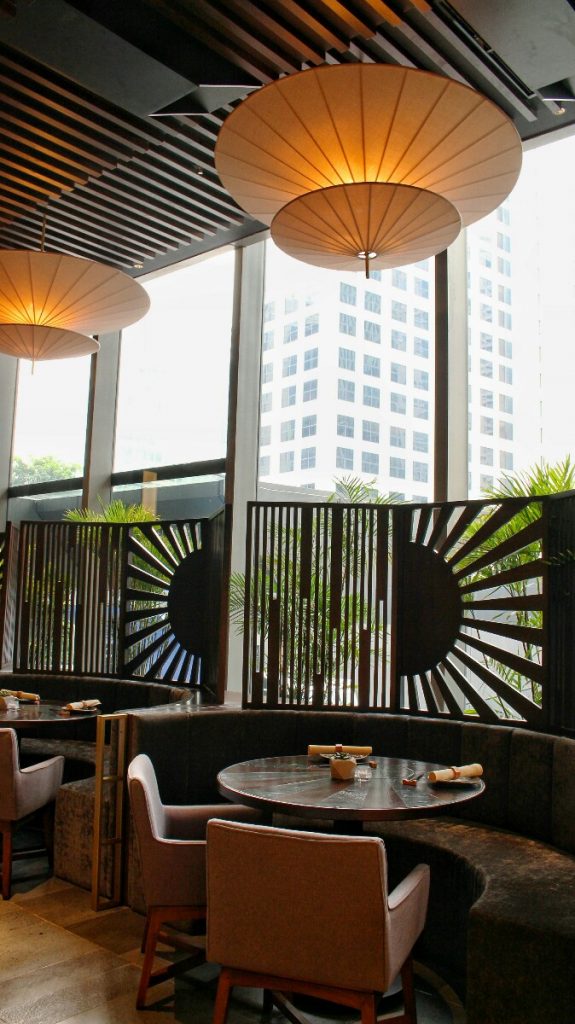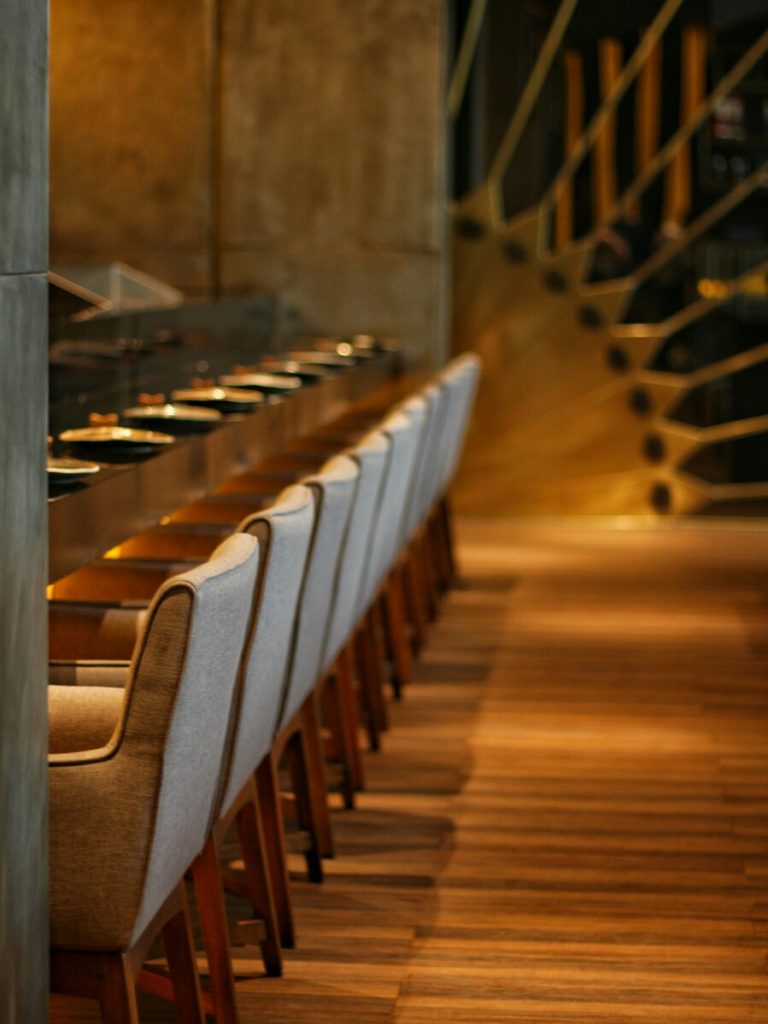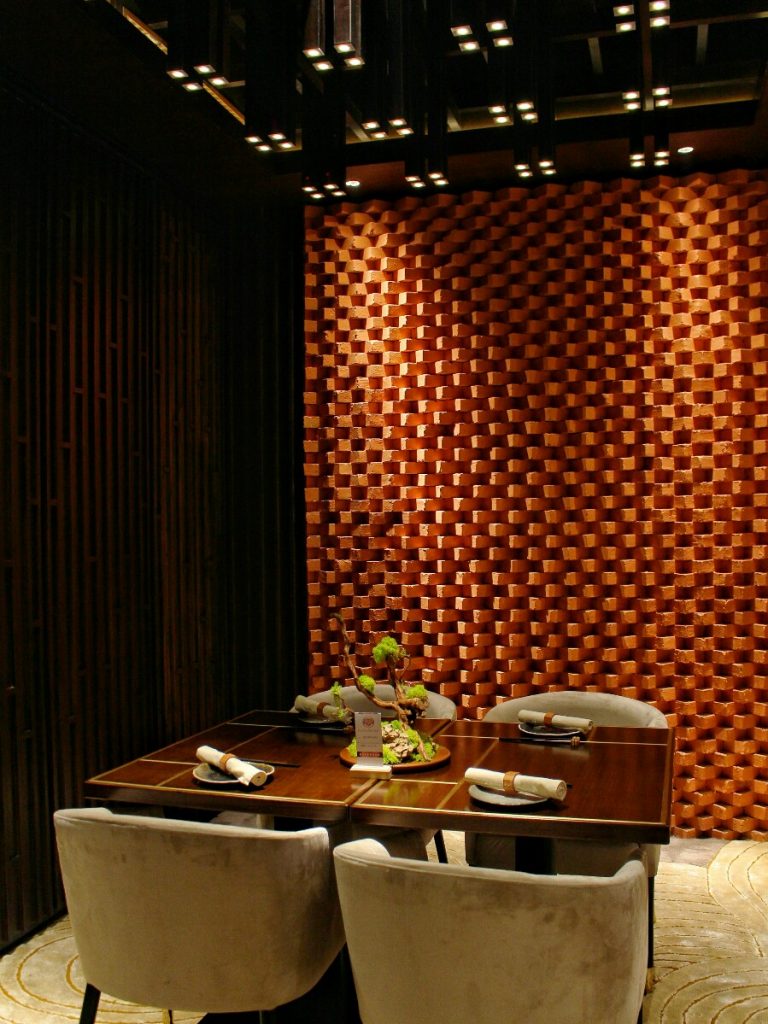 Masanobu Menu
Ishikawa Prefecture as a place with local culinary heritage that taken from the sea and mountains now can be enjoyed on your table here. So this is all the menu that we have tried.
Hakozen Lunch Set Menu
This lunch set menu are very affordable, you will get selected dish with rice and condiment complete with miso soup and chawanmushi.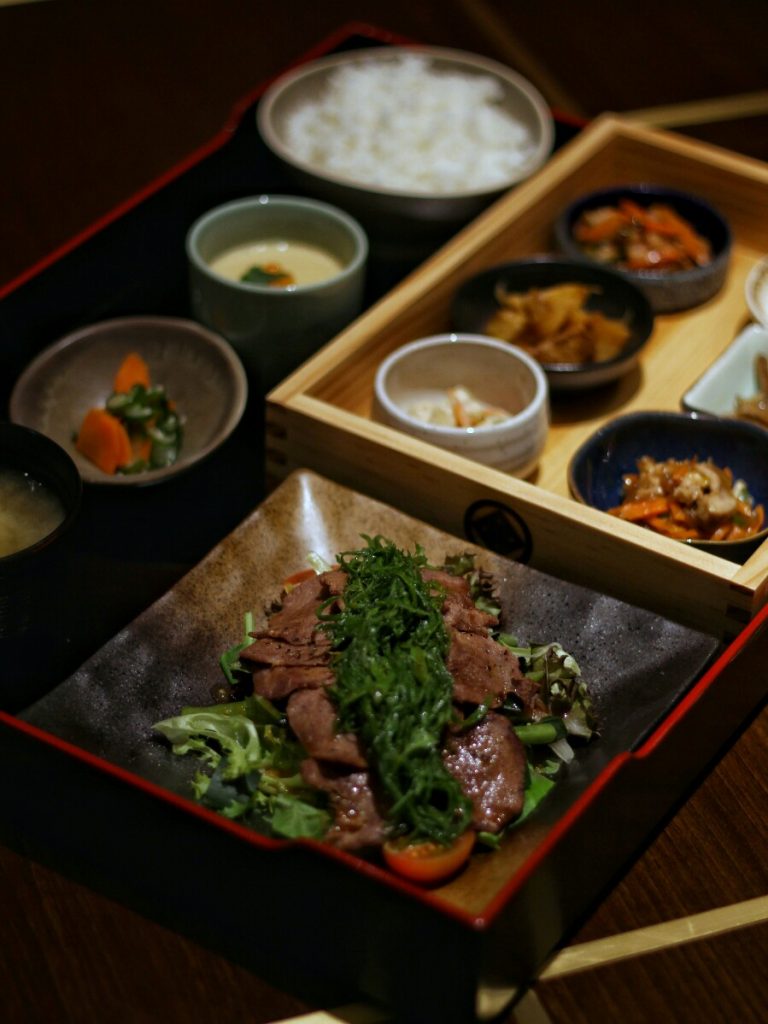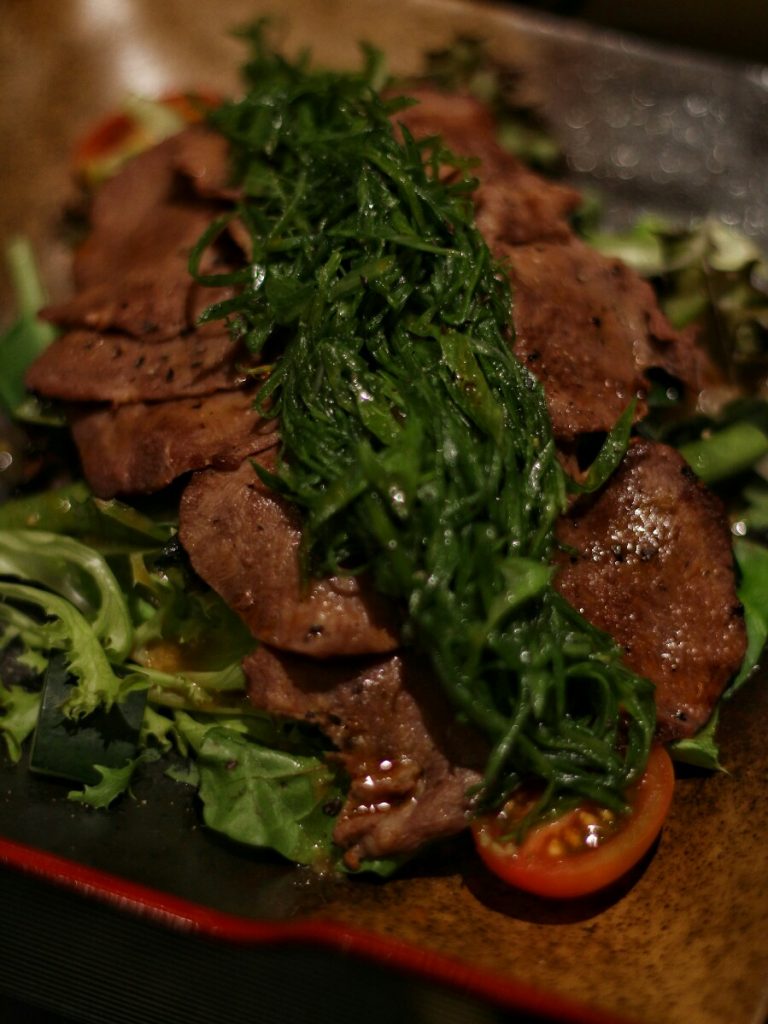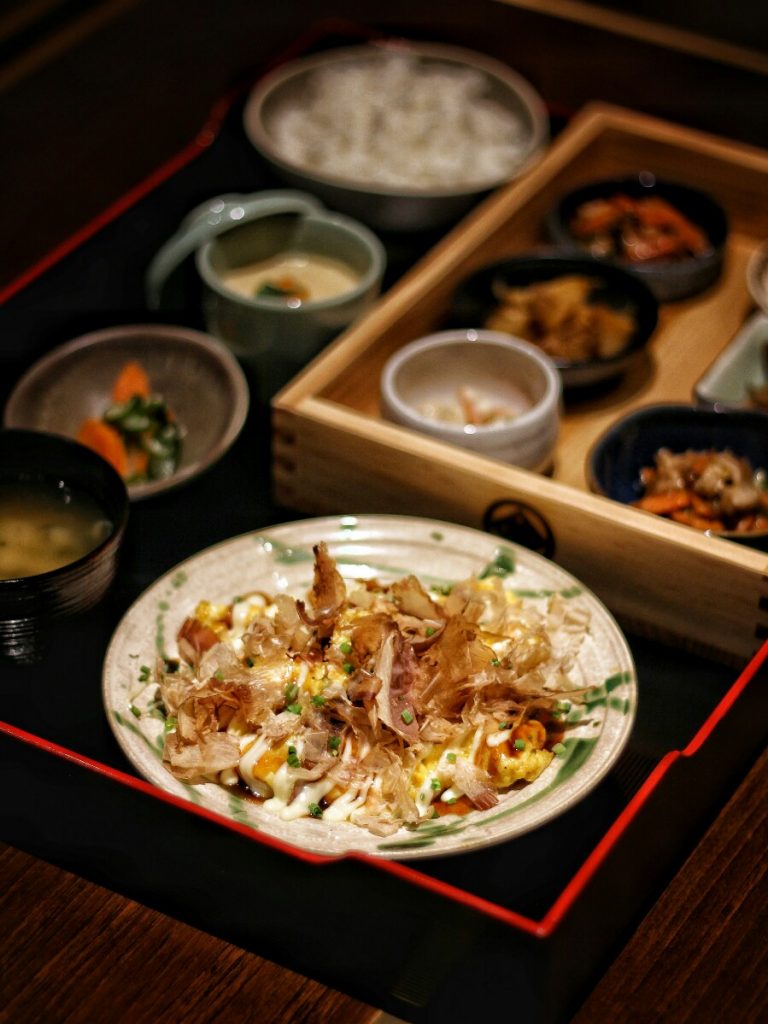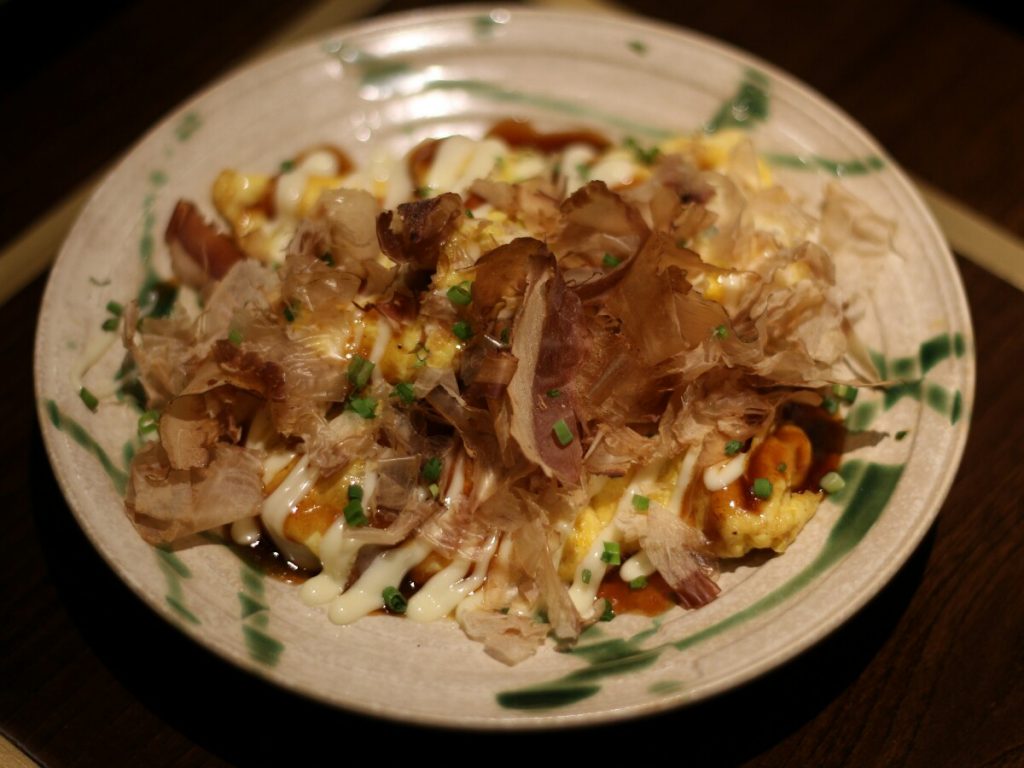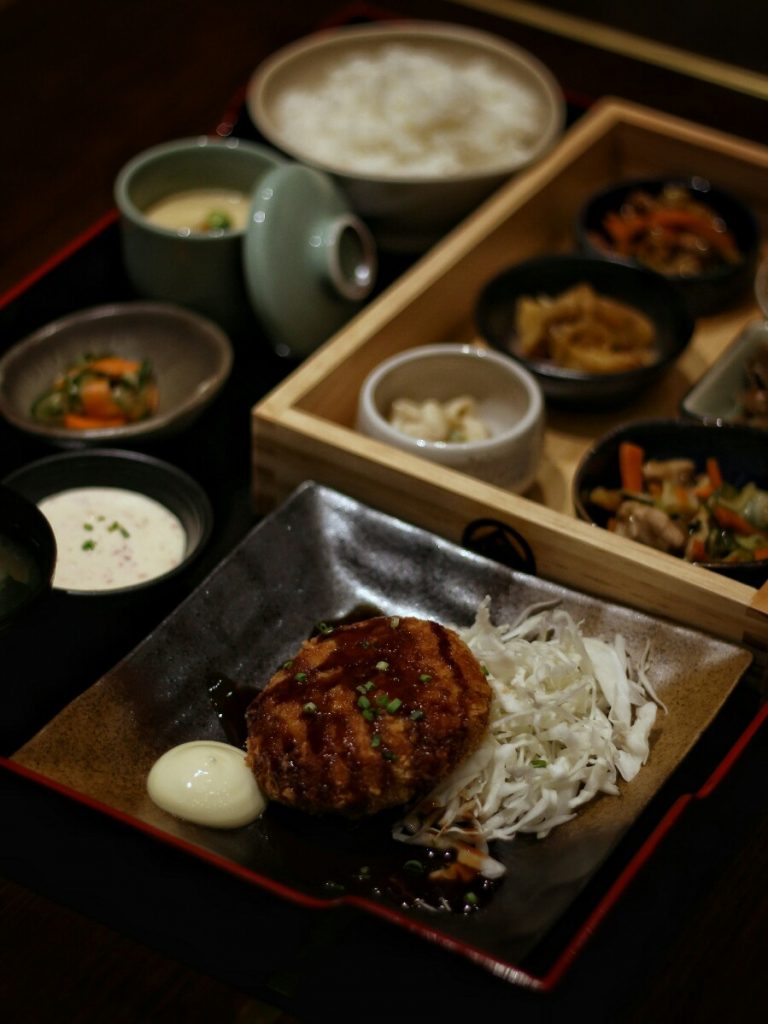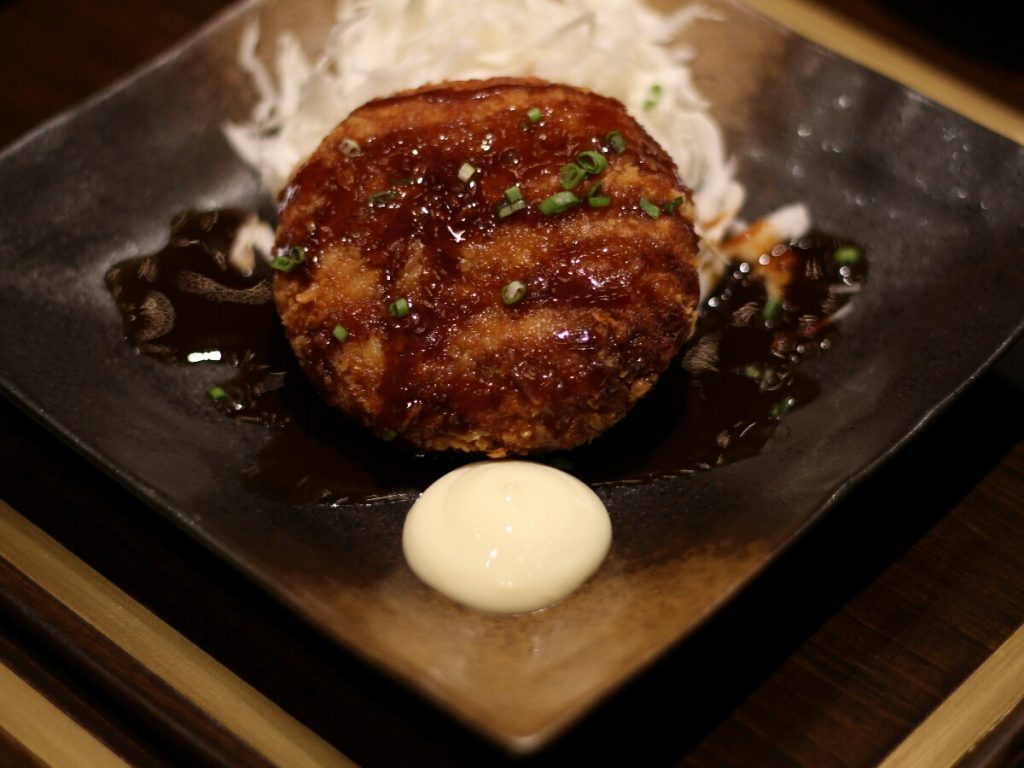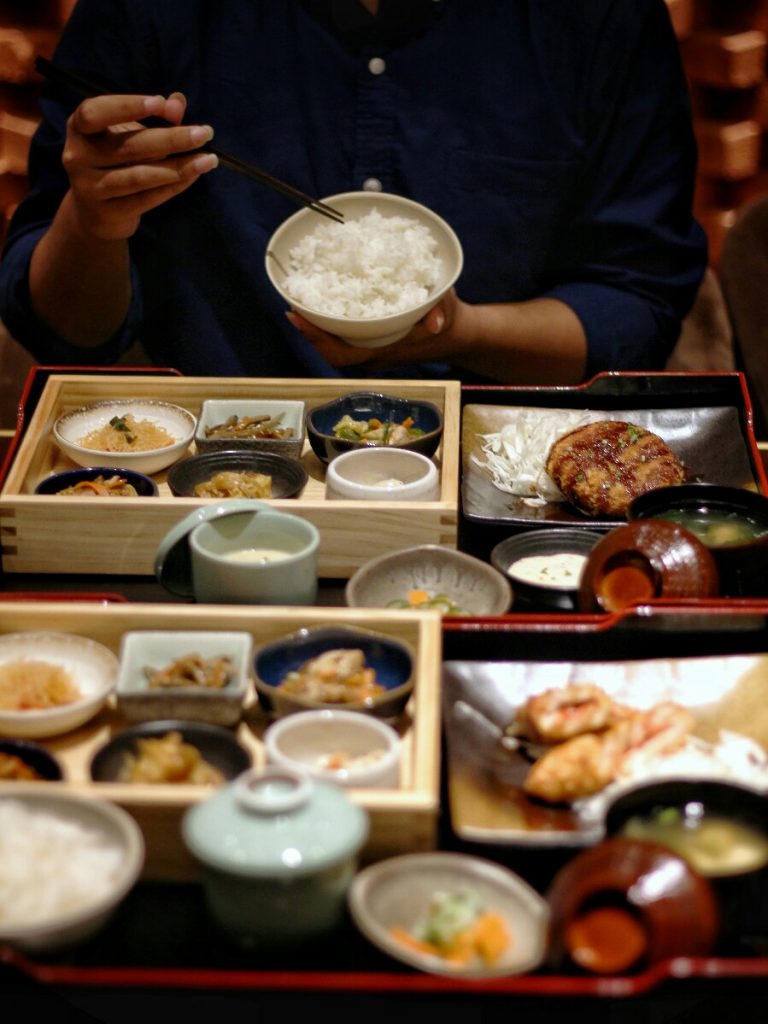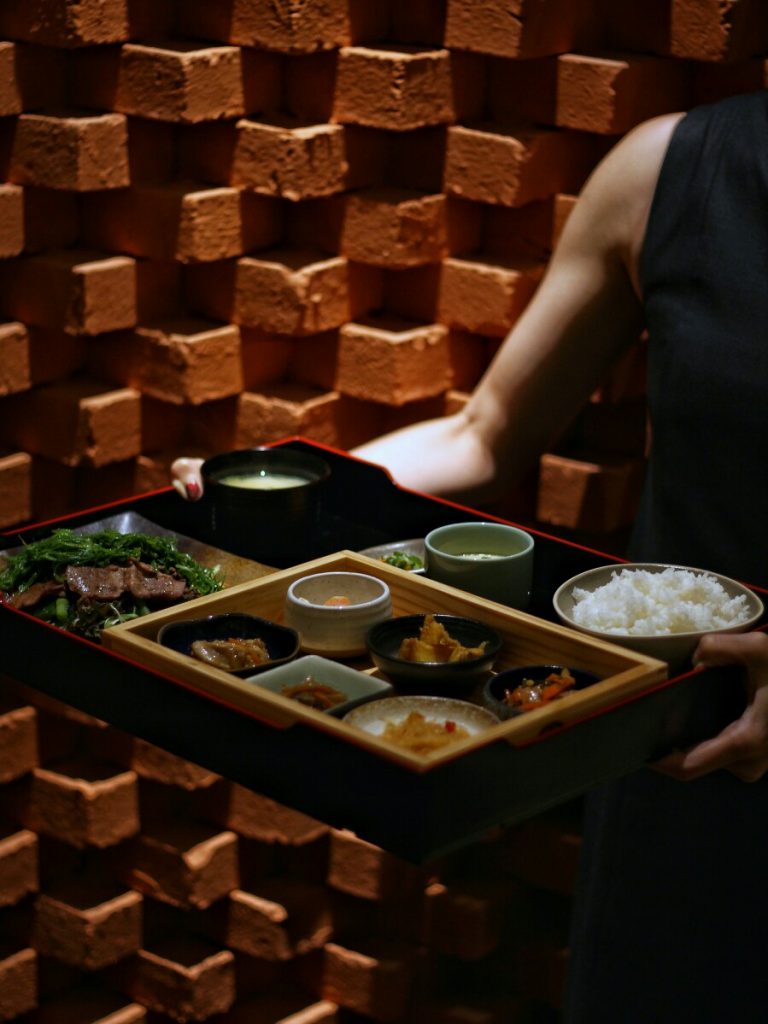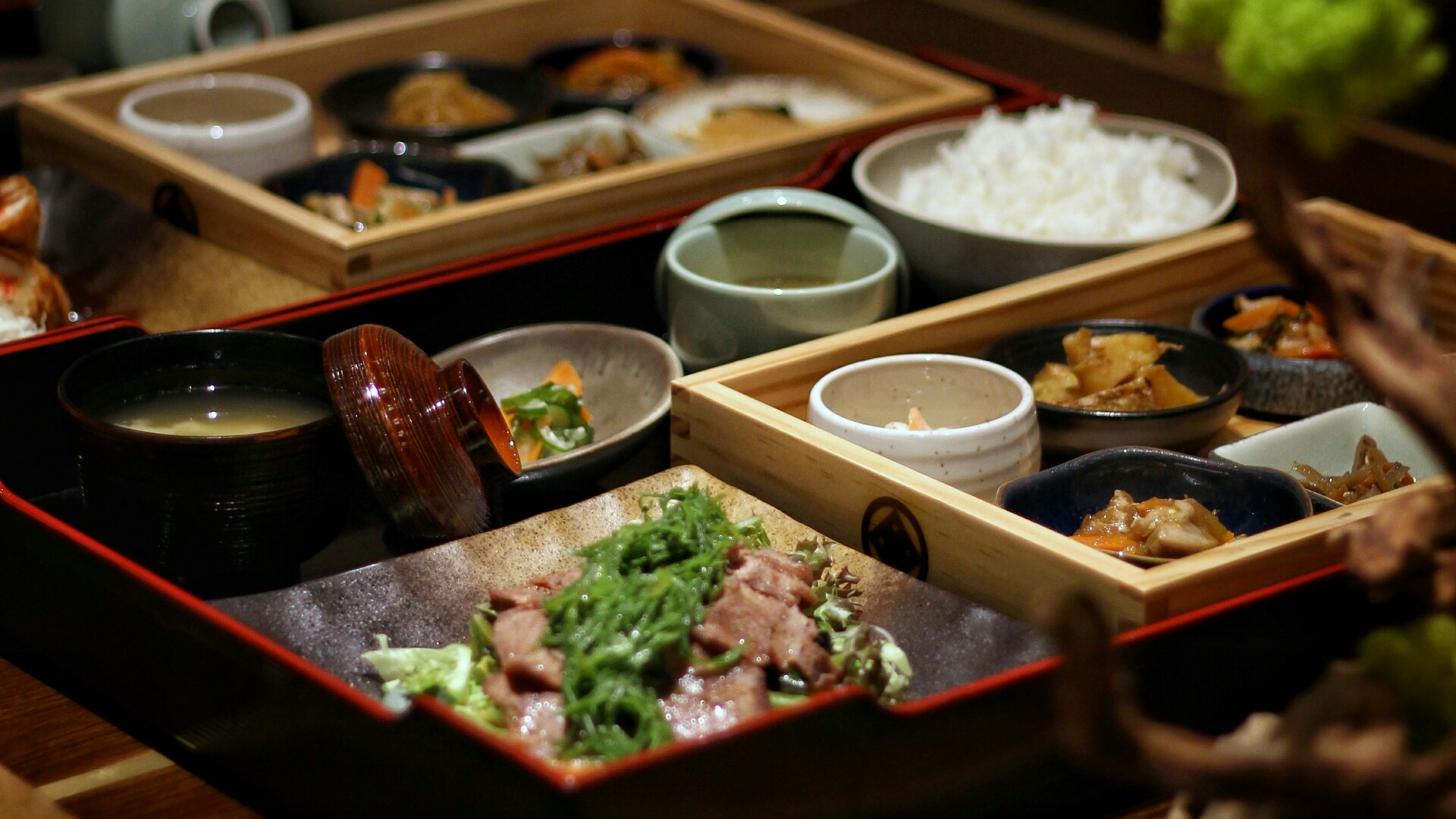 Another delicious dish beside Hakozen lunch set menu are the a la carte menu ranging from appetizer, salad, chazuke rice, noodle, robata, tapas and dessert. Here is some of the menu that we have tried.
Toumorokoshi Chawanmushi (IDR 40K)
Super soft texture egg custard with sweet corn. Melt in your mouth and tastes so good.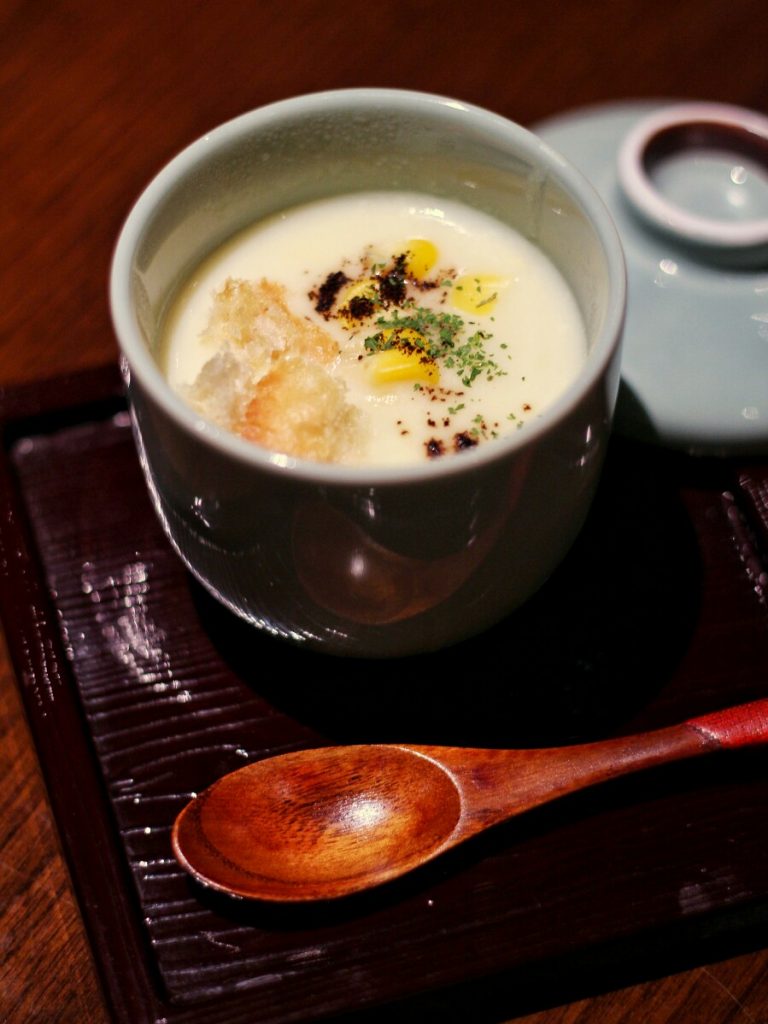 Negishio Wagyu Tongue Salad (IDR 100K)
Fresh vegetables topped with grilled wagyu tongue and eat with wasabi dressing. This salad taste so fresh and sweet. You will falling in love with this salad.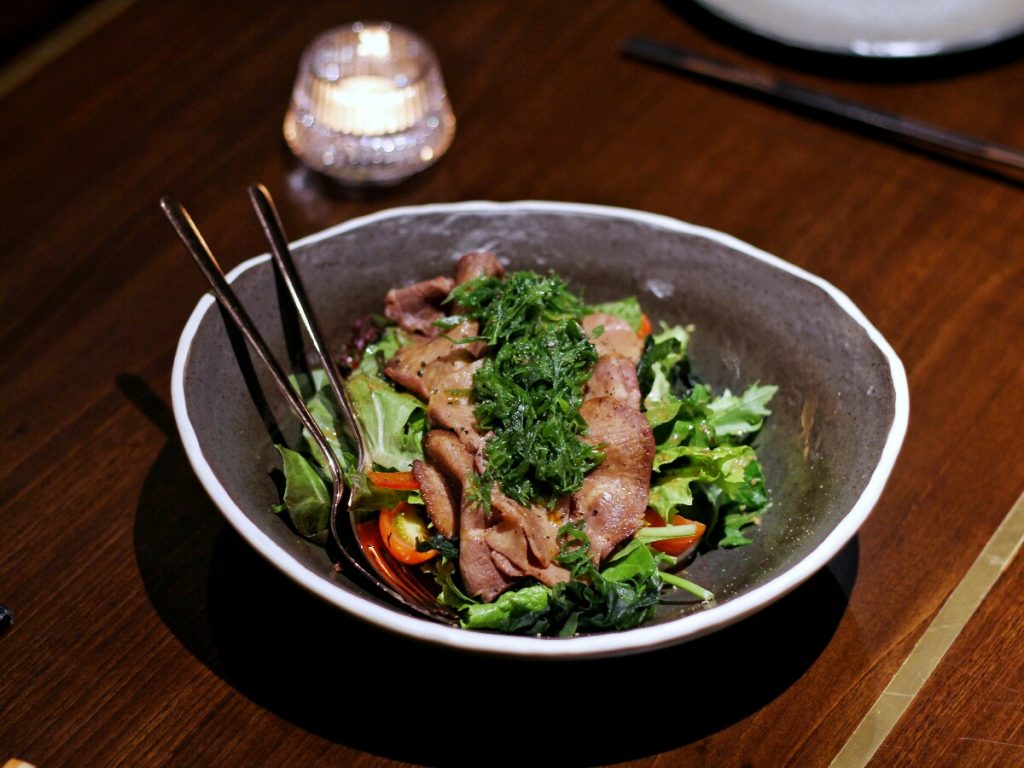 Reisei Kani Inaniwa Udon (IDR 130K)
Thin udon topped with salmon roe, crab meat mixed with vegetable. This udon is serves cold but the taste super delicious. This is very recommended!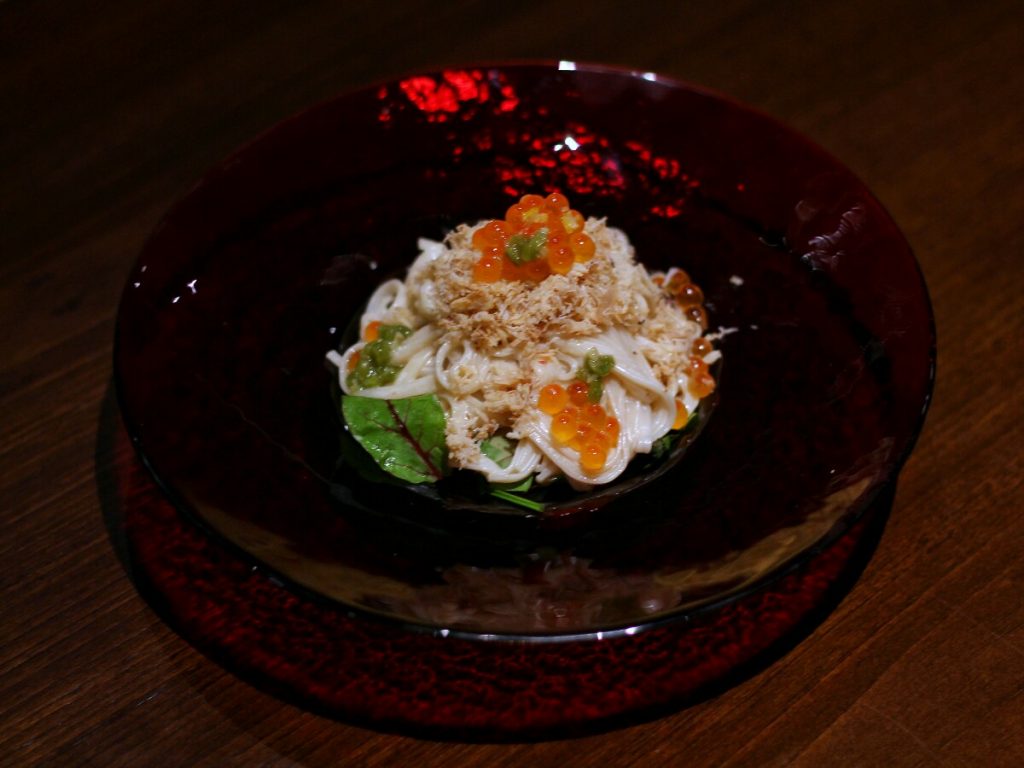 Mentaiko Cream Inaniwa Udon (IDR 120K)
Thin udon with cream sauce and cod roe, taste sweet and savory. Eat with vegetable chips and egg yolk.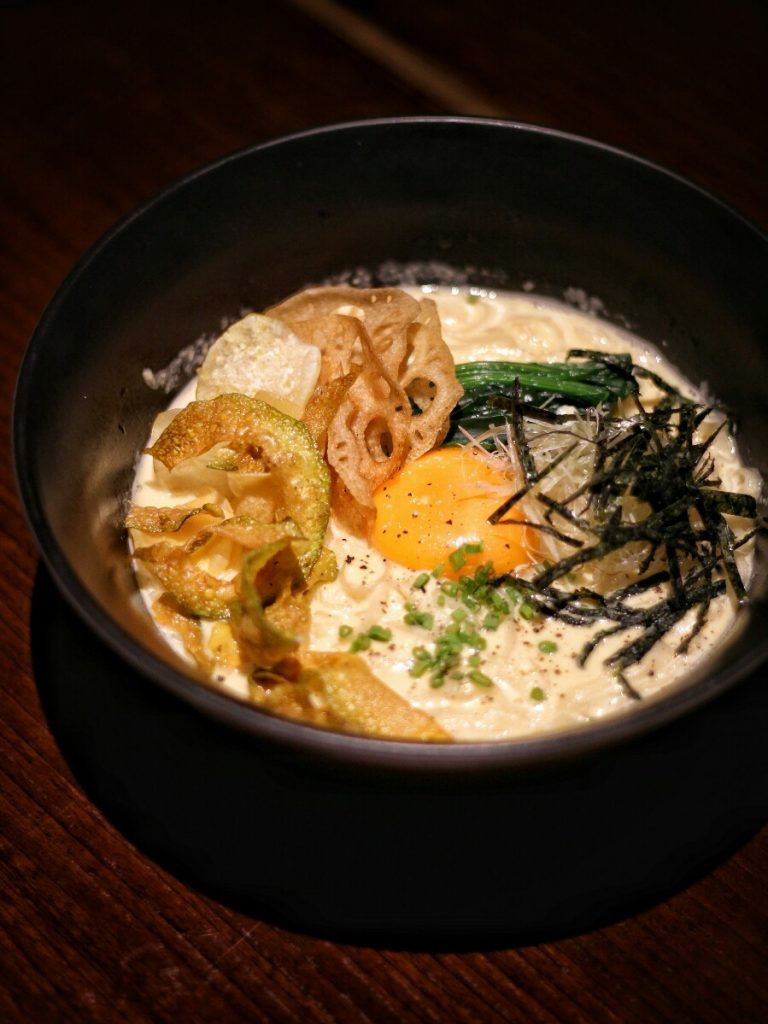 Collagen Oden
You can make your own oden soup with chicken collagen broth with deep fried tofu, tamago, tebasaki and many more. This time i tried the tofu and meatball, the tofu was amazing but the meatball was awesome too. Super thick chicken collagen broth make it more enjoyable!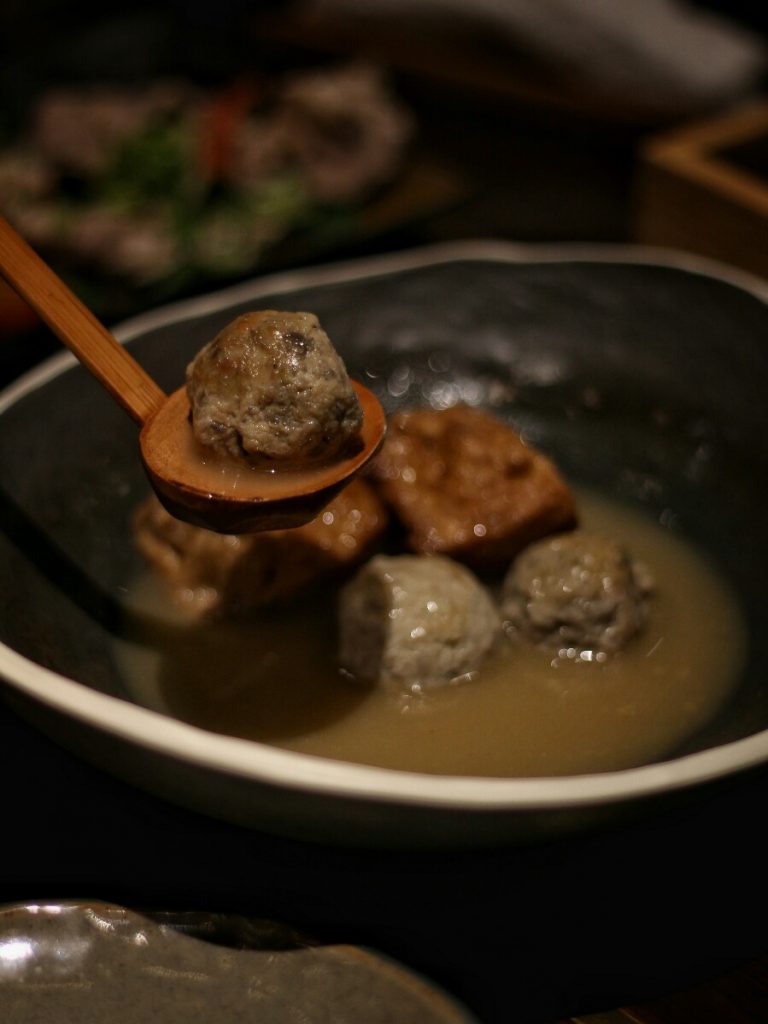 Japanese Tapas
Dashimaki Tamago Sandwich
Taste the Japanese omelette in sandwich version, great combination from ssoft tamago and the bread.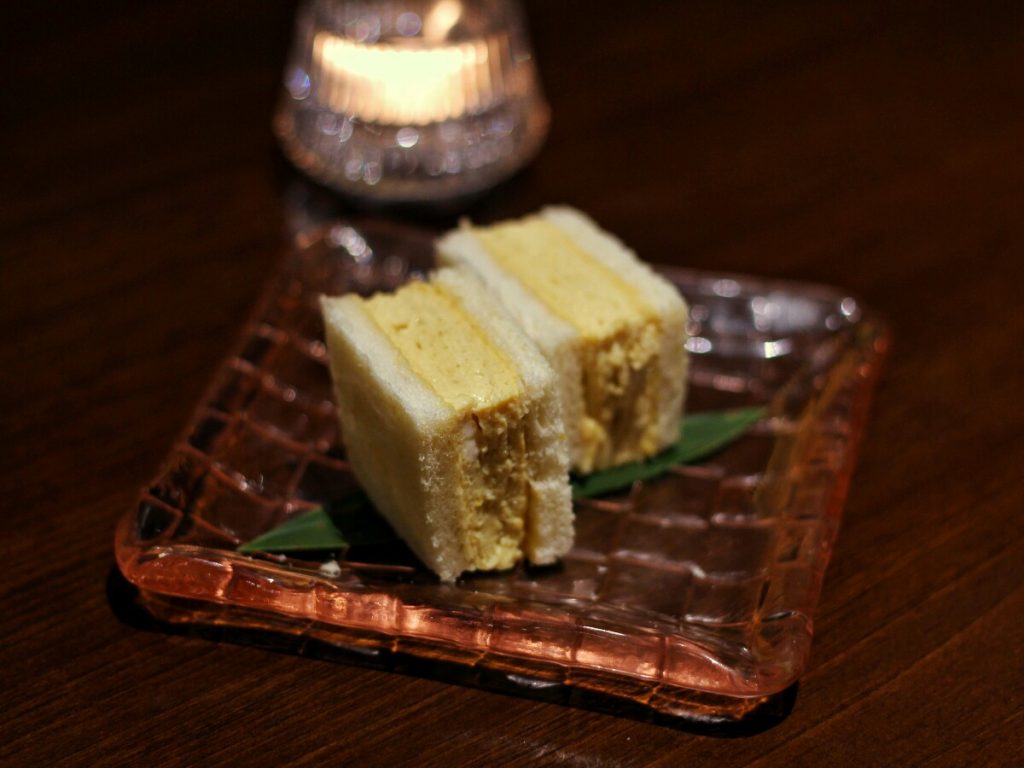 Toumorokoshi Tempura (IDR 28K)
Never get enough with this sweet corn tempura covered with parmesan cheese which collaborates of sweet and salty taste. This is very recommended!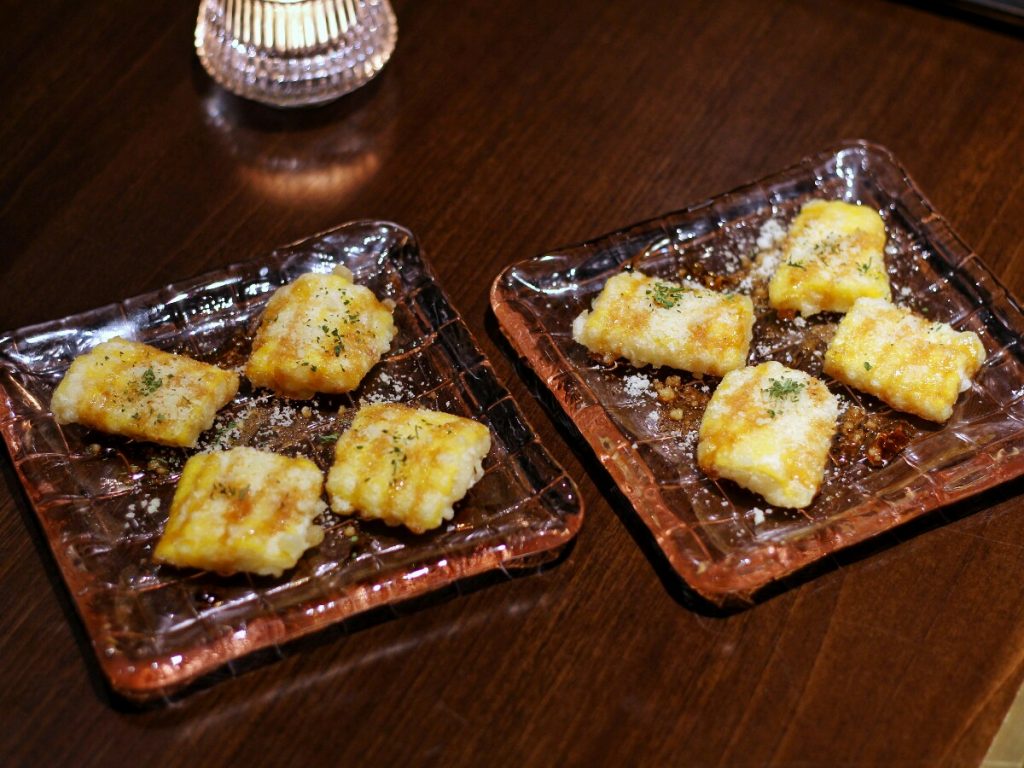 Camembert Cheese Tempura (IDR 62K)
Feel the chewy sensation from deep fried cheese tempura when eat with honey sauce. The combination sweet and salty in one bite.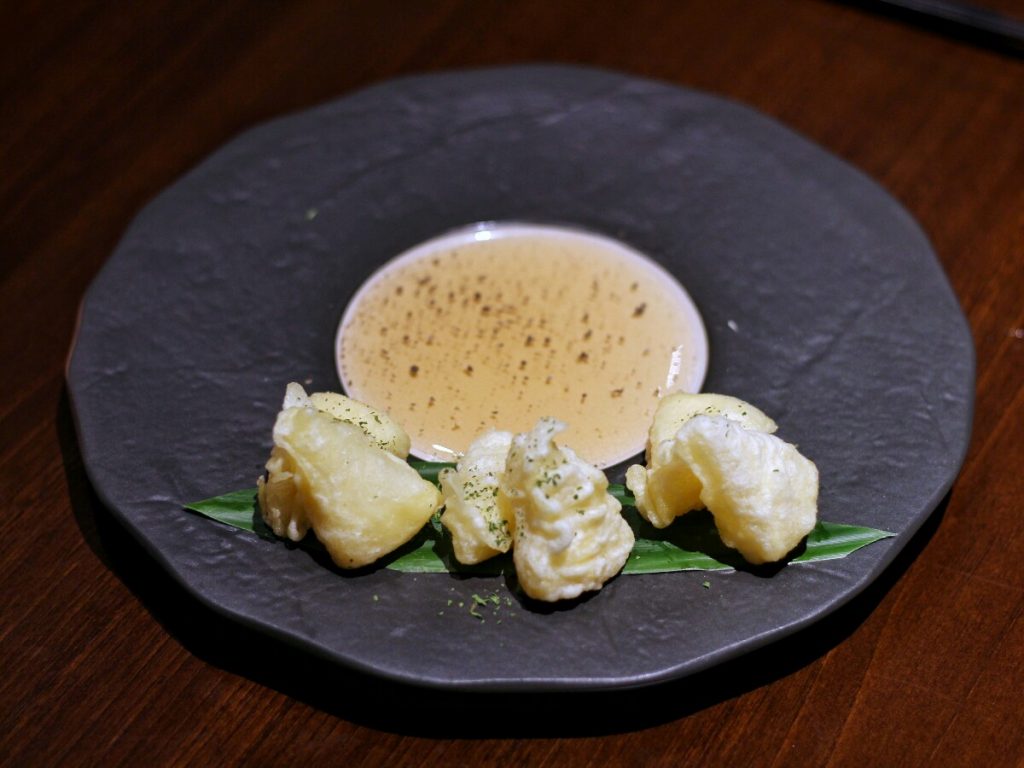 Aburi Wagyu Taru Taru (IDR 85K)
Presenting the best wagyu beef with truffle oil and eat with crispy garlic bread. This is another level of beef tar tar for you who loves fresh meat for dinner.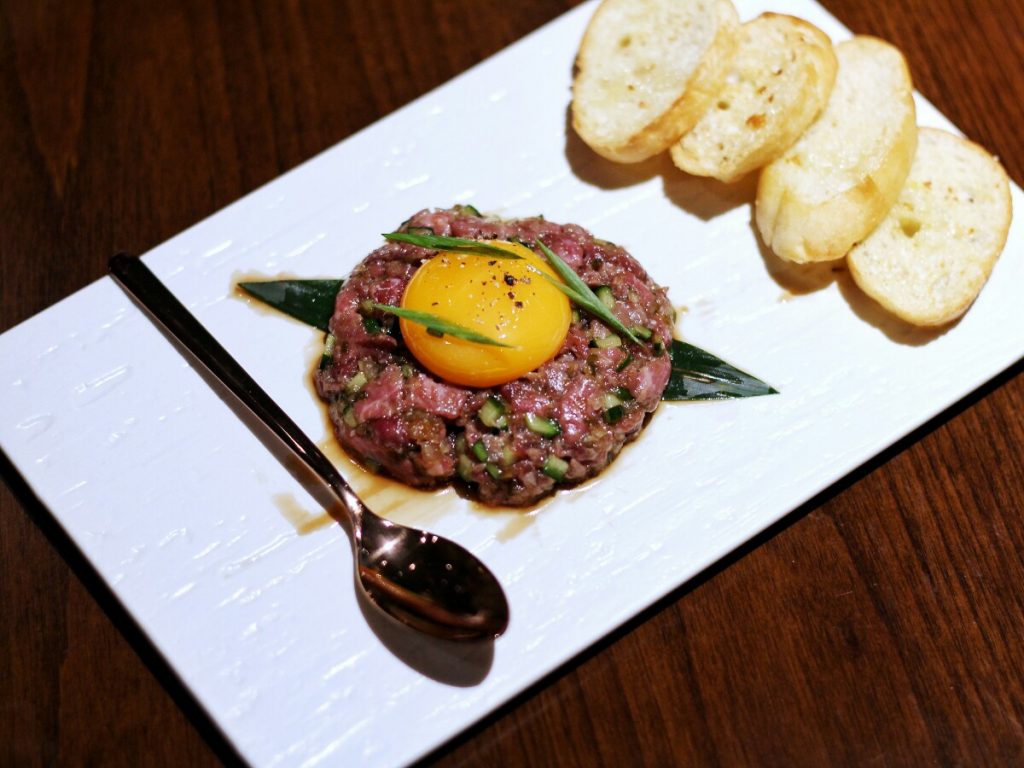 Wagyu Bara Chirashi (IDR 450K)
Rice wouldn't complete without all of those toppings. Those colorful toppings are assorted wagyu, salmon roe, omelette, cucumber and seaweed. It's become more delicious when eat with kizami wasabi. This dish can be shared for 3-5 person, you can choose the small portion with IDR 120K.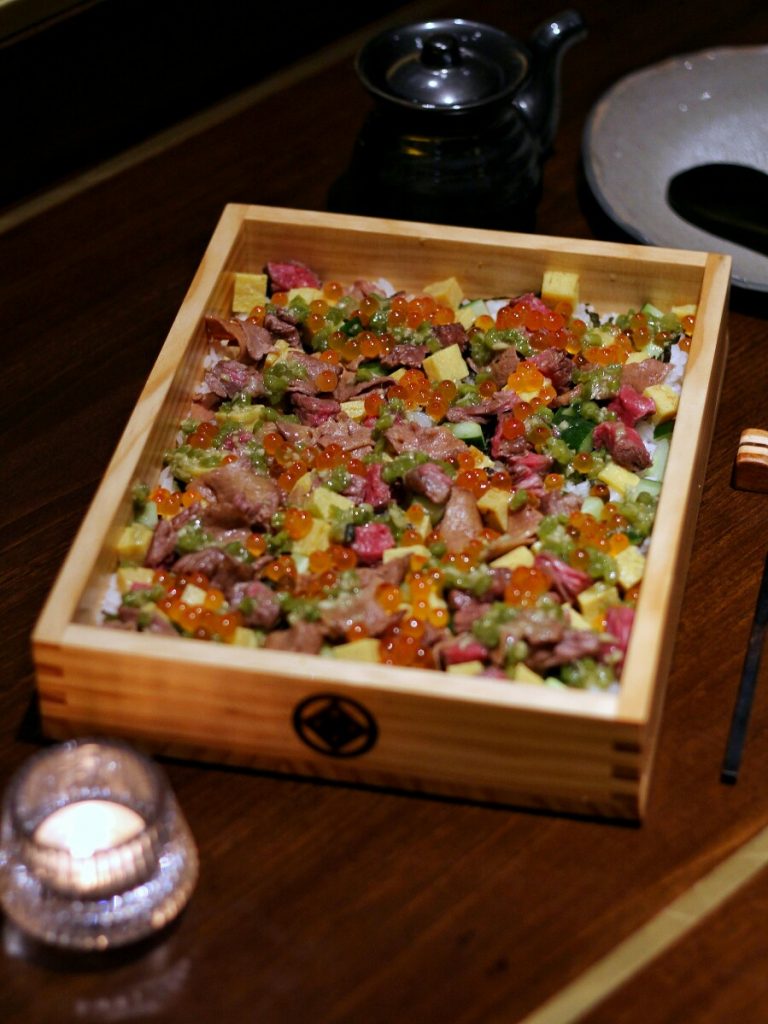 Wagyu Harami Steak 150g (IDR 240K)
Steak lover couldn't resists this charcoal grilled wagyu skirt steak serves in hot plate. This is more delicious when eat with onsen tamago and sweet soy sauce.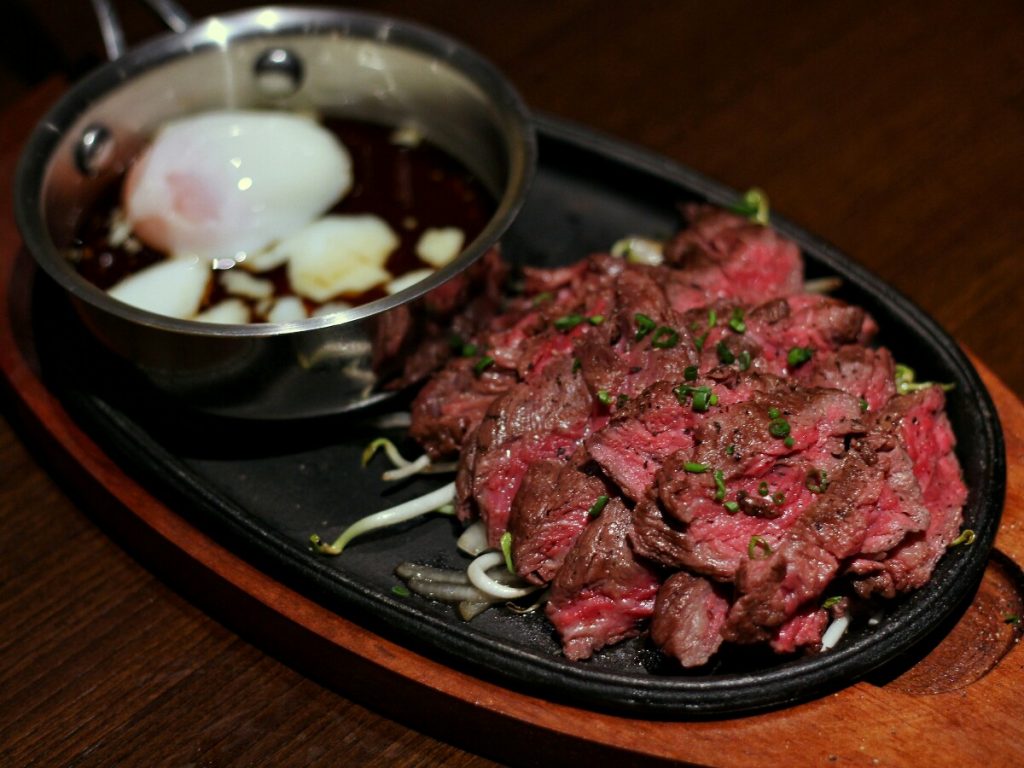 Robata Gindara (IDR 190K)
Gindara fish grilled on charcoal and eat with basil sauce. Feel the freshness from the fish and aromatic basil leaf.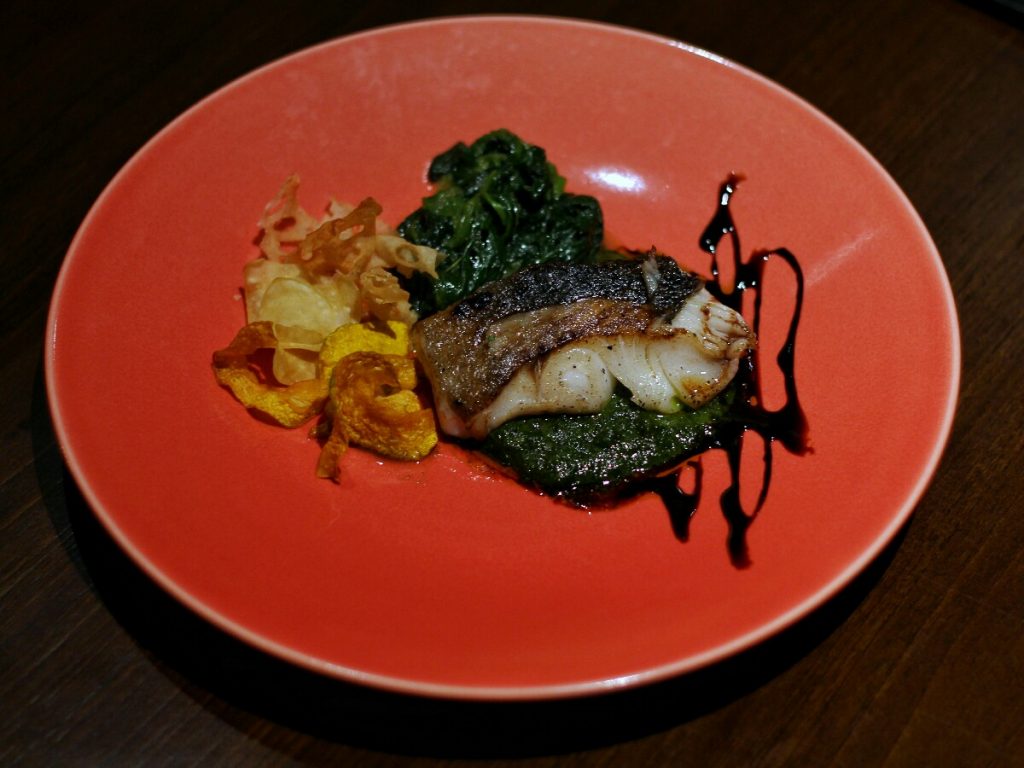 Eringi Butter Ponzu (IDR 40K)
Eringi mushroom taste so delicious, chewy and tender when its grilled with butter and ponzu sauce.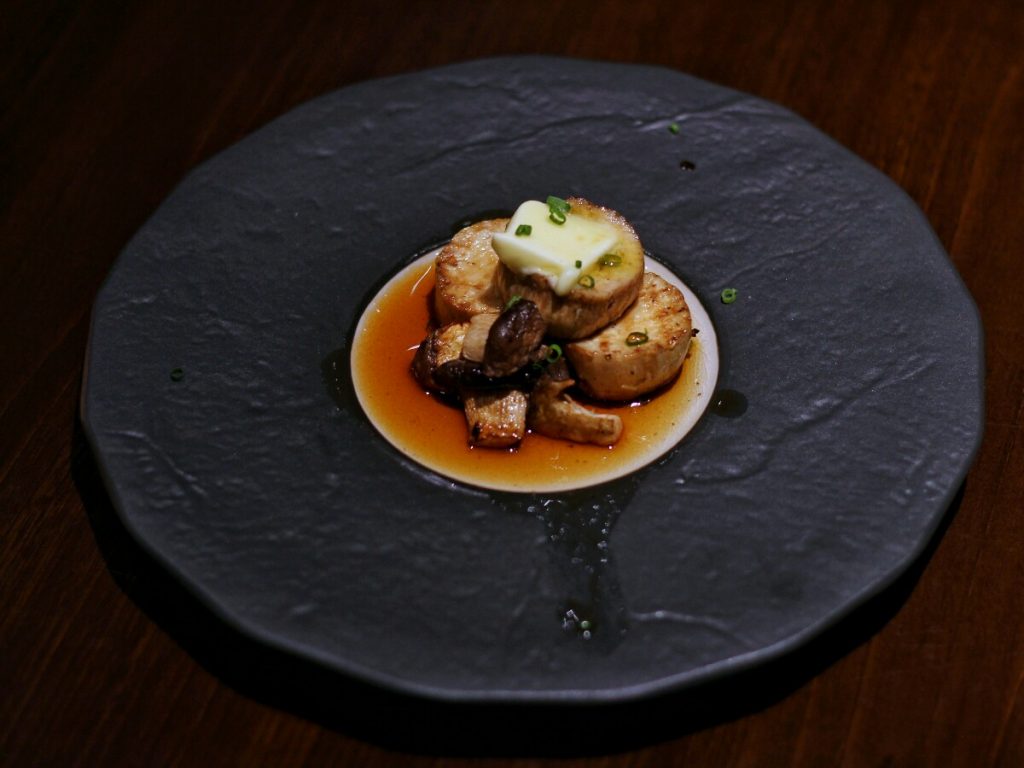 Asparagus Truffle (IDR 60K)
Beauty and tasty are the best words to describe this charcoal grilled asparagus and onsen tamago with truffle.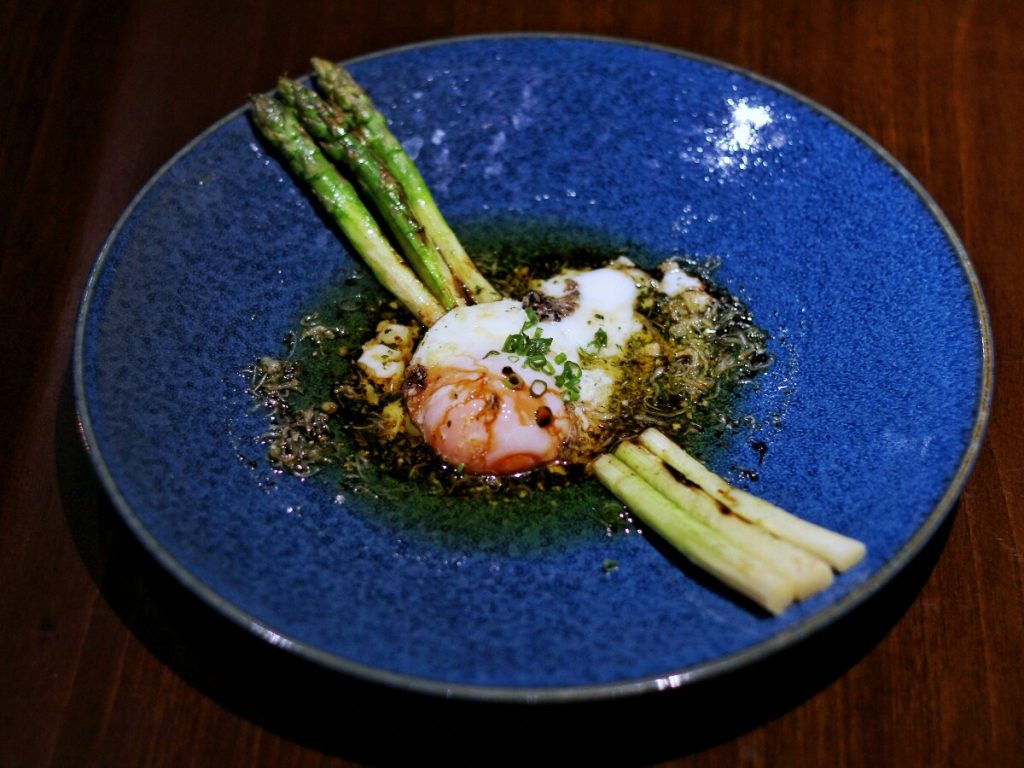 Dessert
French Toast (IDR 40K)
Smooth french toast would be nice to end your meal at Masanobu Jakarta. The dessert serves with vanilla ice cream, fruit and mapple syrup. A true delicious dessert and worth to try.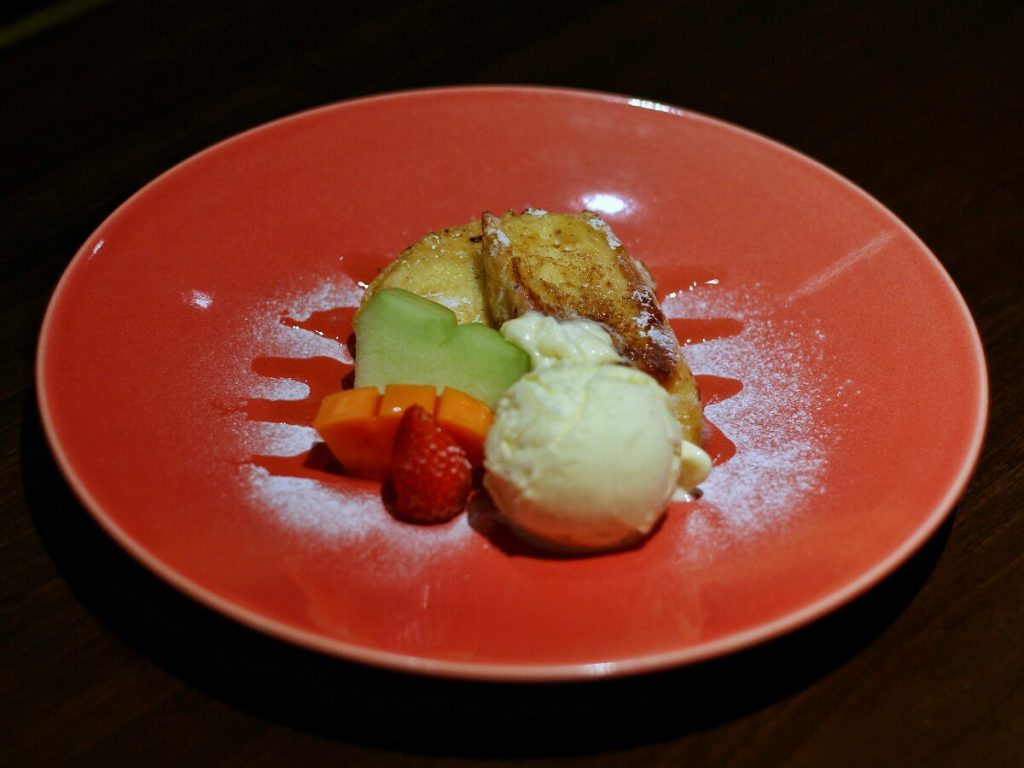 Matcha Tiramisu (IDR 35K)
Smooth tiramisu covered with green tea powder make balance between sweet and bitter. Eat until the deep of the box you will find the base of the tiramisu which is good and enjoyable.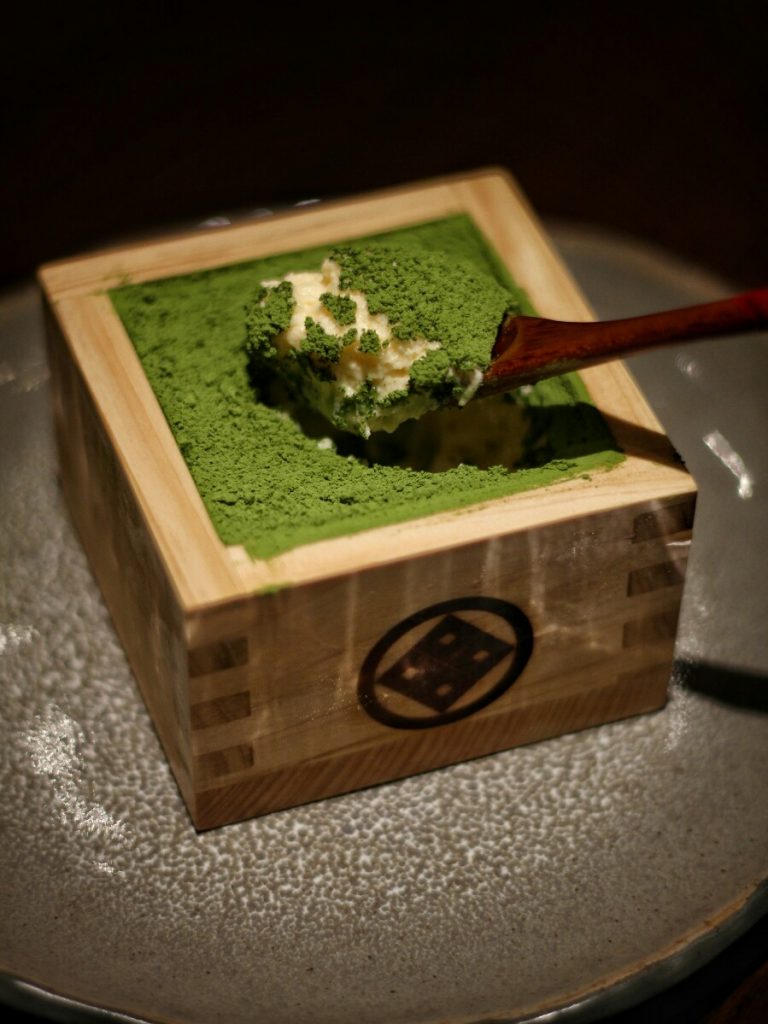 I love all the menu that we have tried ut if i have to choose five the most delicious menu are Negishio Wagyu Tongue Salad, Reisei Kani Inaniwa Udon, Wagyu Bara Chirashi, Collagen Oden and Toumorokoshi Tempura.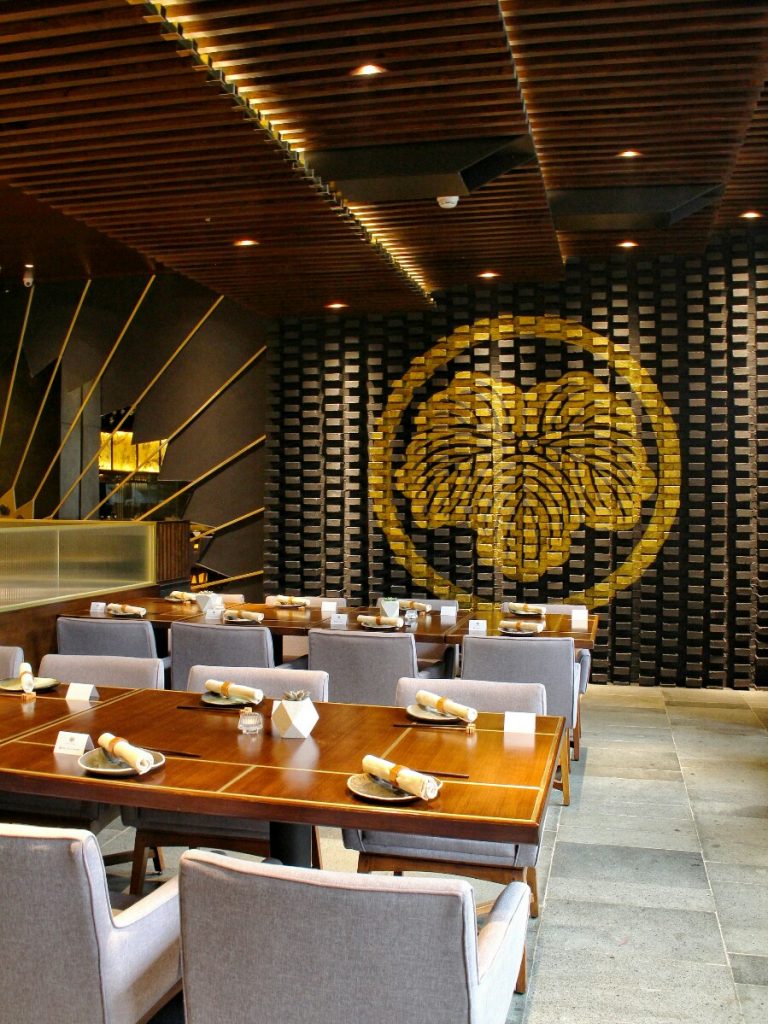 Masanobu Jakarta will give you best eating experience with affordable price. This place is still hype so make sure to do a reservation in advance when you visit to Masanobu Jakarta.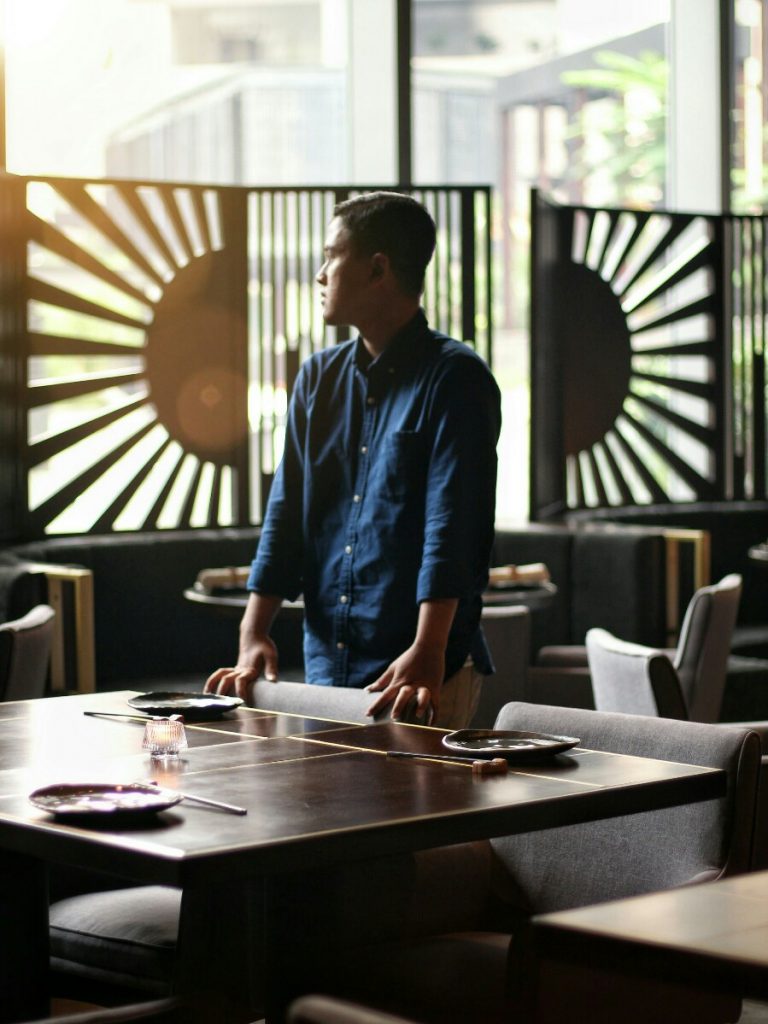 Find out more about Masanobu Jakarta on their social media. See you in another article with Jajanbeken.
Instagram @masanobujakarta