Weekend is something awaited by many people especially in big cities like Jakarta, a variety of ways  for self-entertaining one of which is to visit the whole hog place. This weekend I visited my friend's apartment to spend time, when I've arrived at his residence he told me there was a new restaurant not far from here and the place is very crowded in the visit because it is unique and comfortable place. Yaa exactly the name of this restaurant is Lucky Cat Coffee & Kitchen.
We walked toward the restaurant that located in the south parking lot of the Plaza Festival, when we get to the restaurant I saw the design of the restaurant is very cute  with big tree appears in it.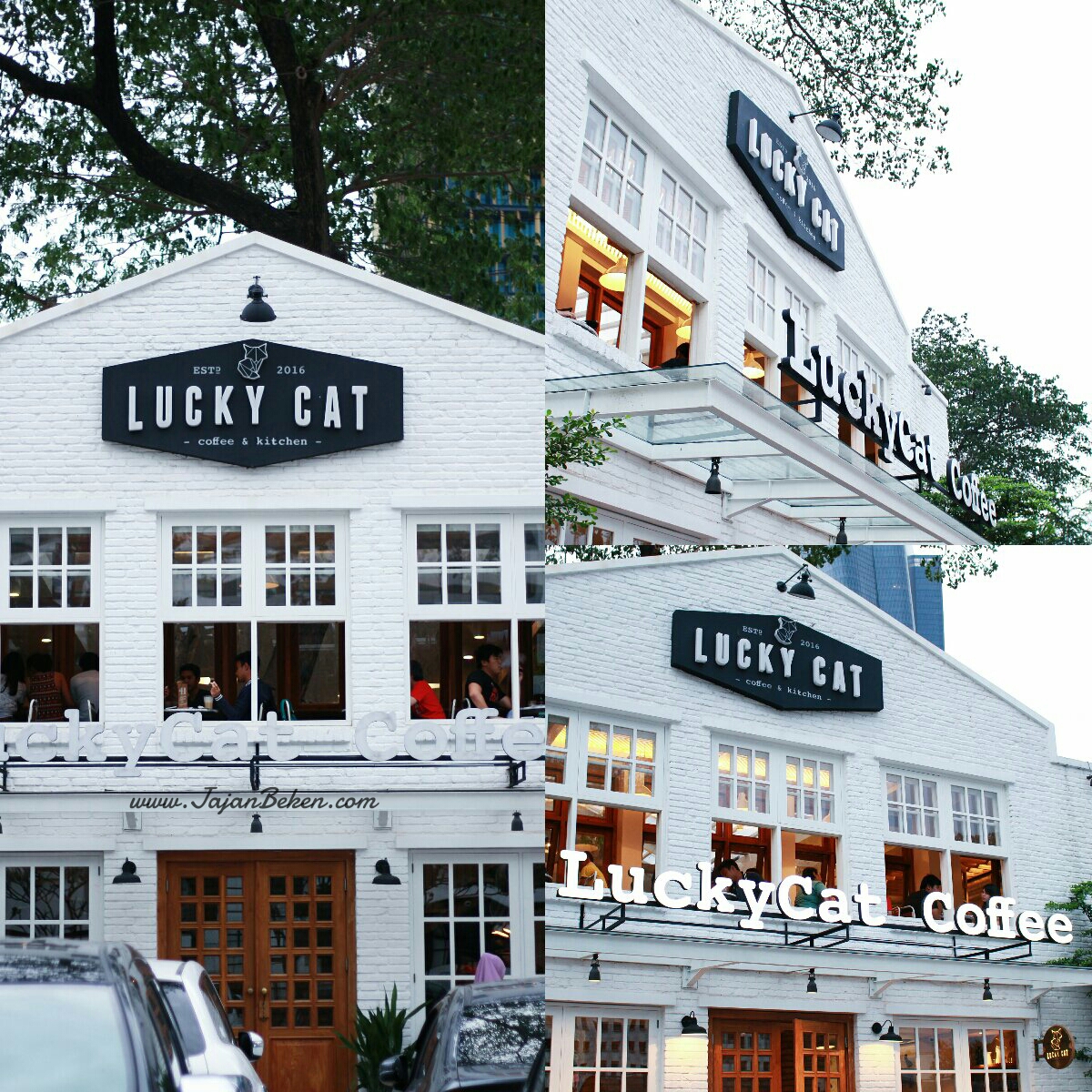 When I take a picture in the front  of the restaurant is very difficult because many visitors standing at the front door to take a selfie pictures, I think this is a favorite spot 🙂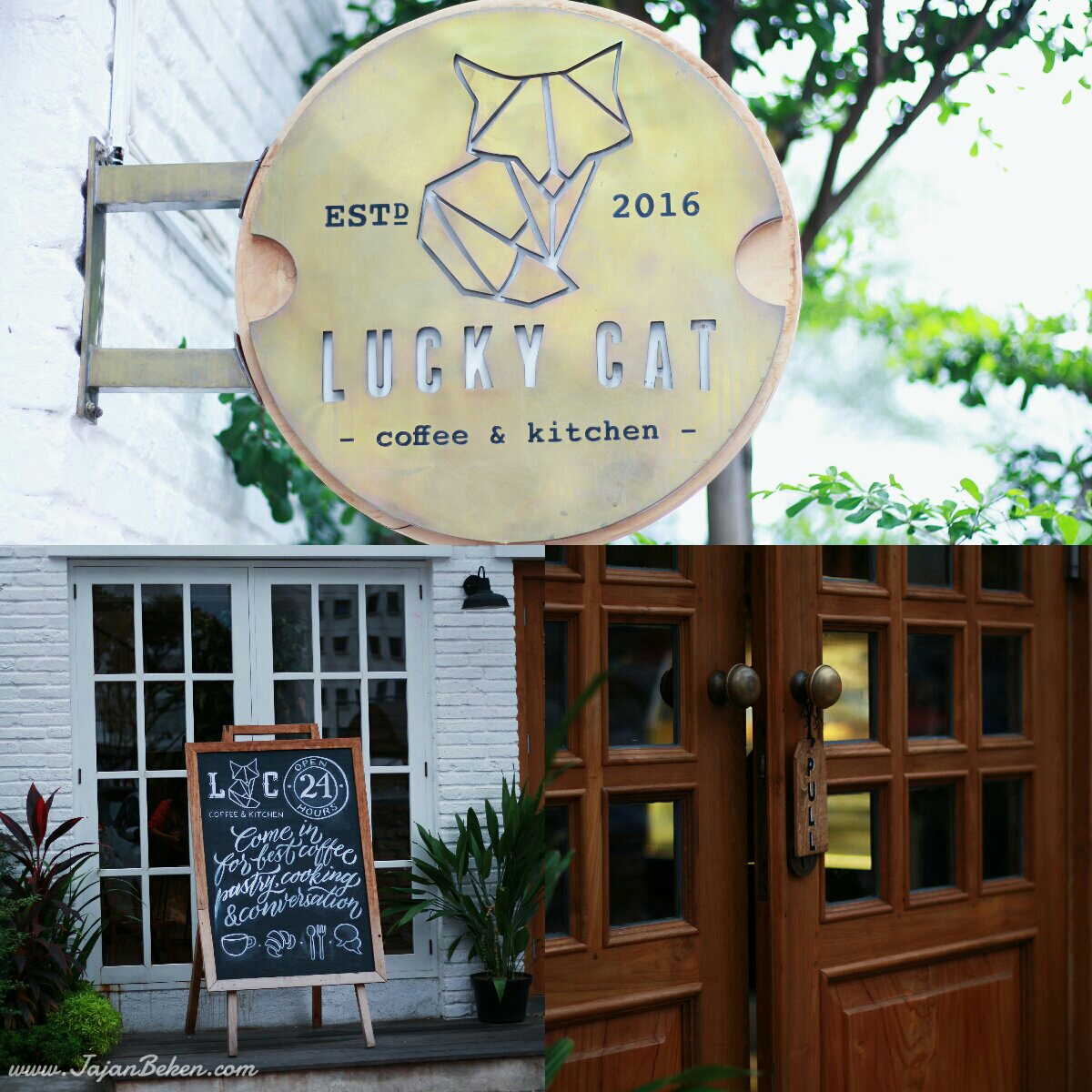 Lucky Cat Coffee
They are open 24 Hours !!! This would be my favorite place if I confused want to hangout or eat because I can come at any hour of any day and at any timeee.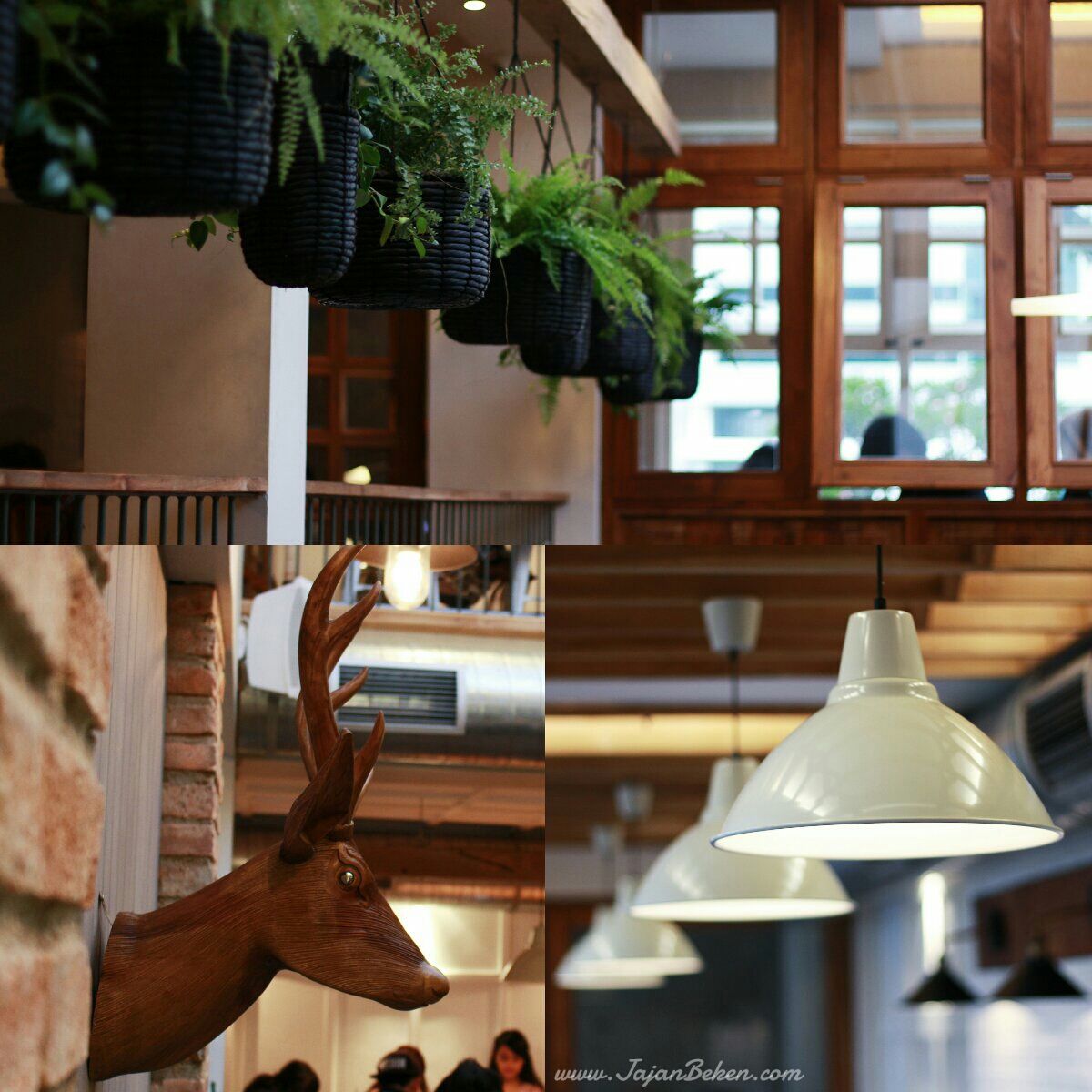 Lucky Cat Coffee use many wooden elements and the design of the room was very awesome with many ornamental plants. They know so well how to make up their interior so that makes the ambience feel so warm and homey and i feel so.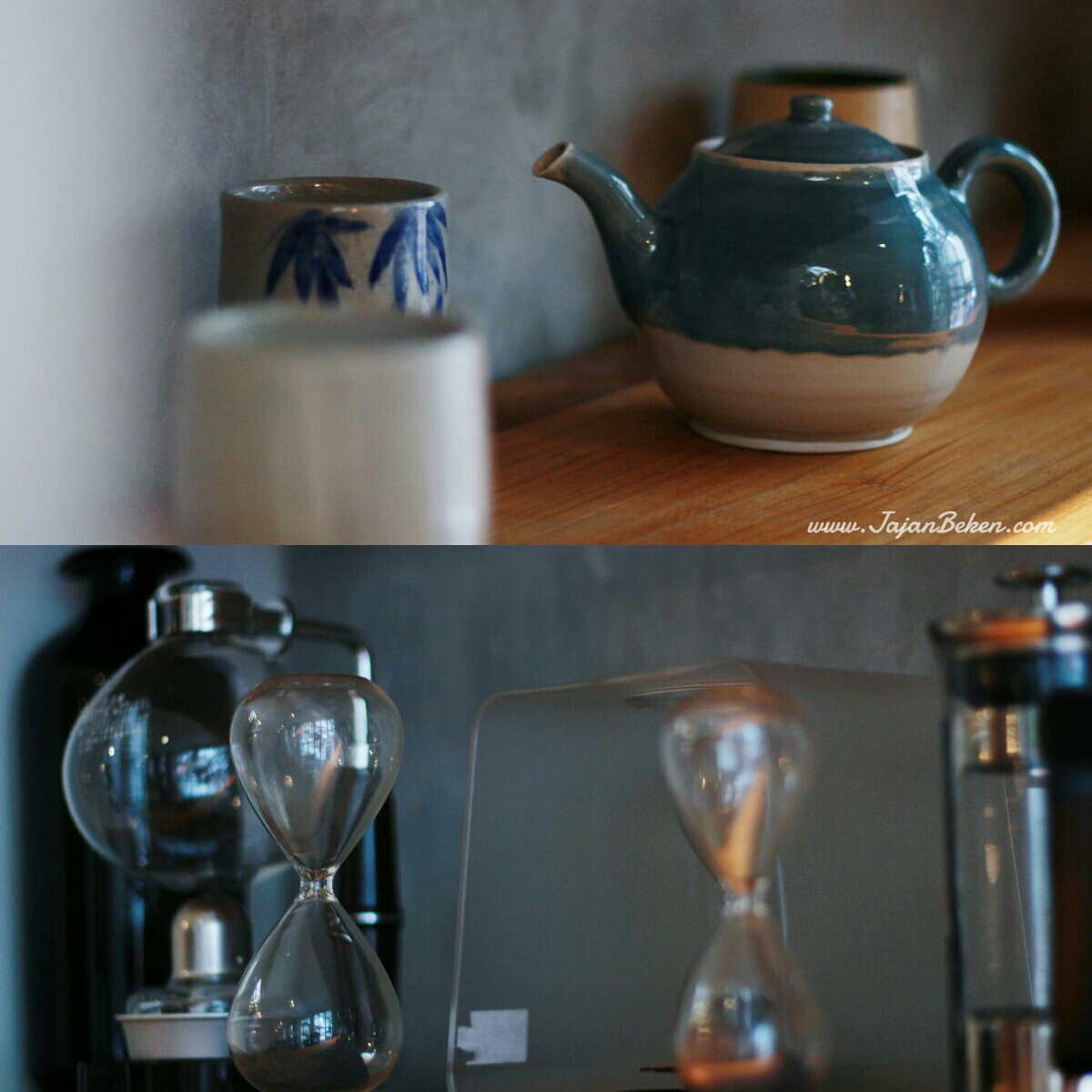 I saw their staffs look so busy on that day. Yeah this coffee shop is becoming trending since recent weeks. And i feel so lucky to visit here.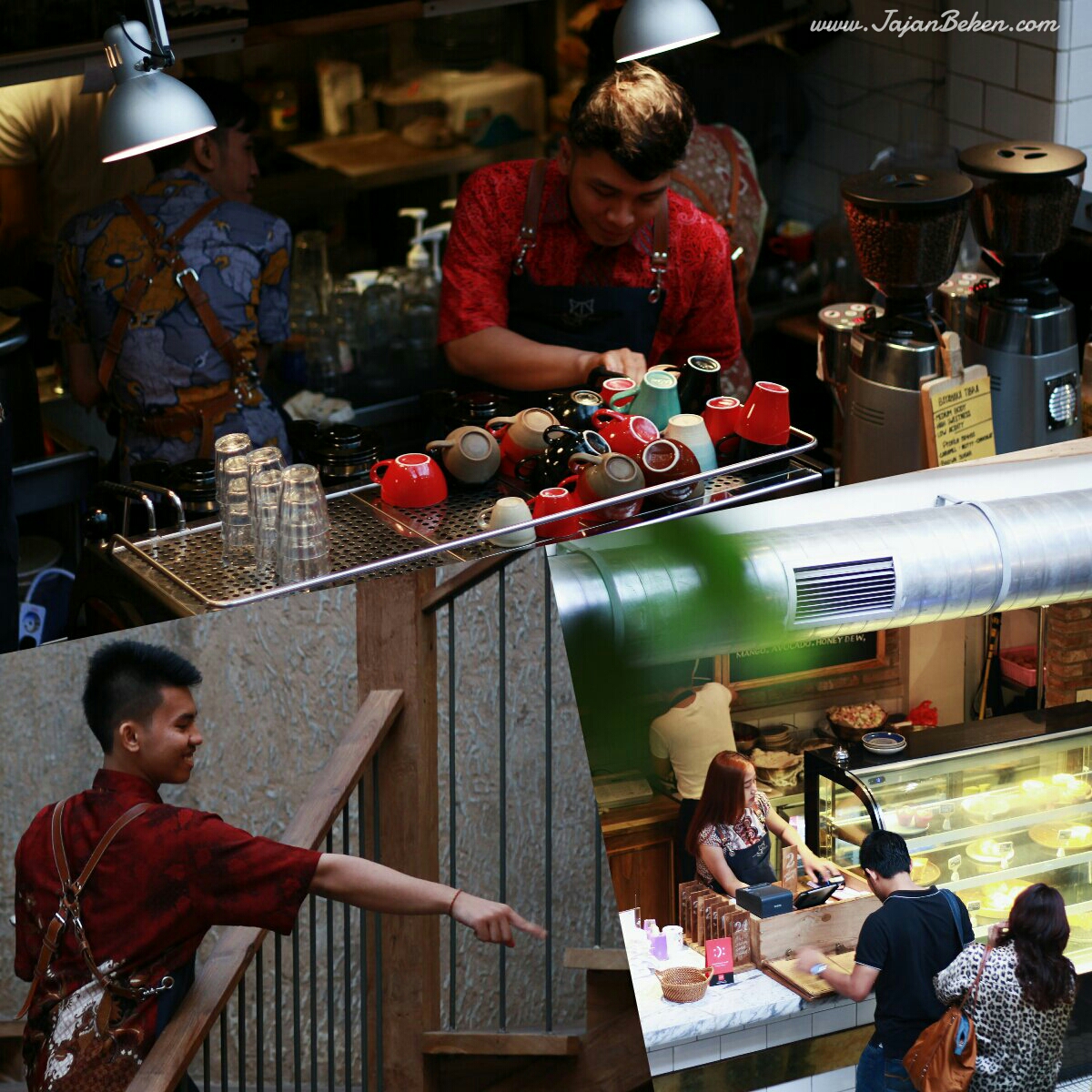 As i told you above, in the restaurant there are many wooden ornaments as well as for the wooden staircase, and it's becoming instagenic to take OOTD pictures here.
You can see there is a big trees inside the room standing and ripping through the roof tile and again this spot make the visitors busy taking photos 🙂
While on the second floor you can sit at a long table and you can get a view the entire part of this restaurant and this is my favorite spot!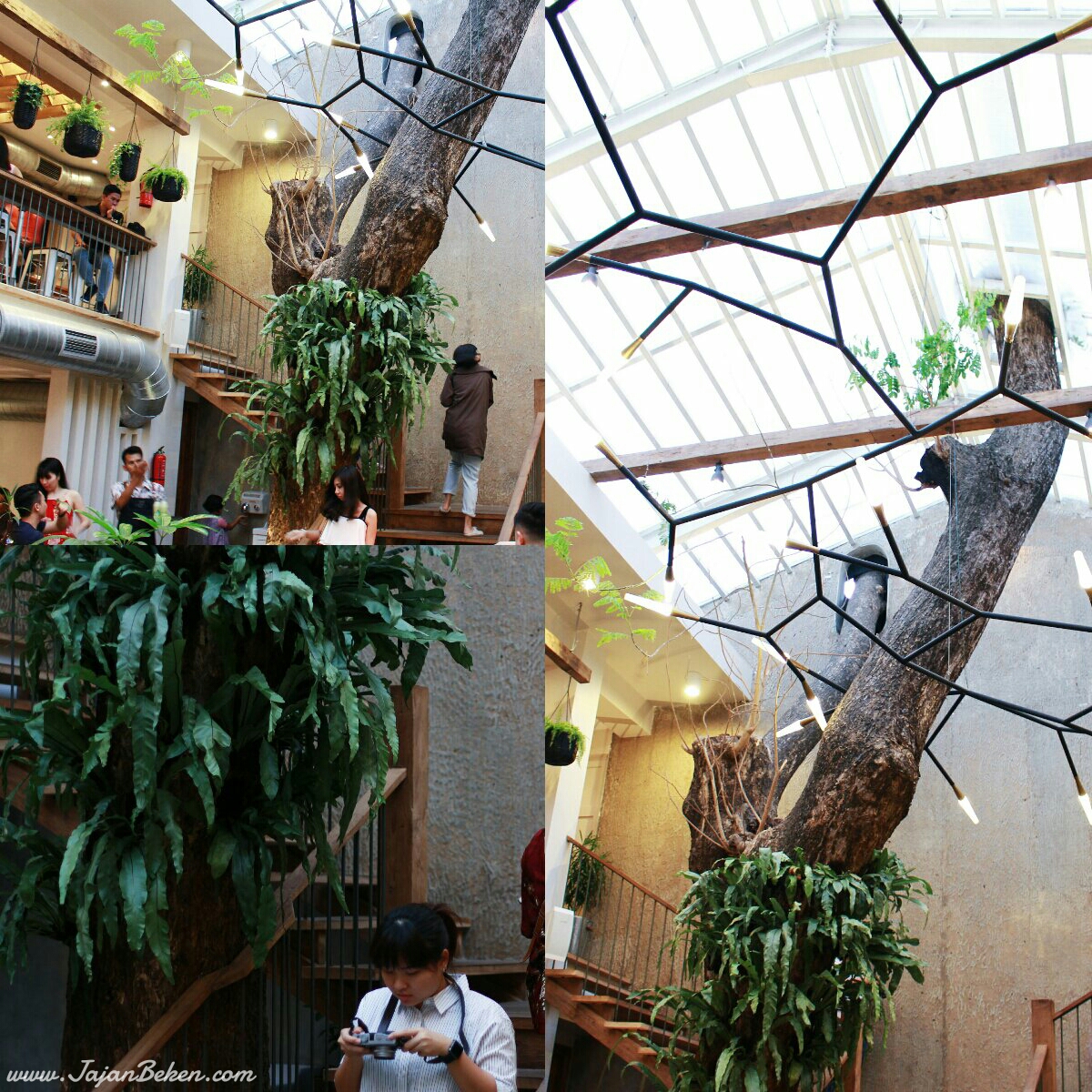 Common, Look what I tried at this awesome Restaurant !!!
CARAMEL LATTE (40k) 
I ordered this because I like the Caramel, exquisite quality coffee from Lucky Cat it tastes very strong and the presentation looks very pretty, besides that you can set your own levels of coffee strength.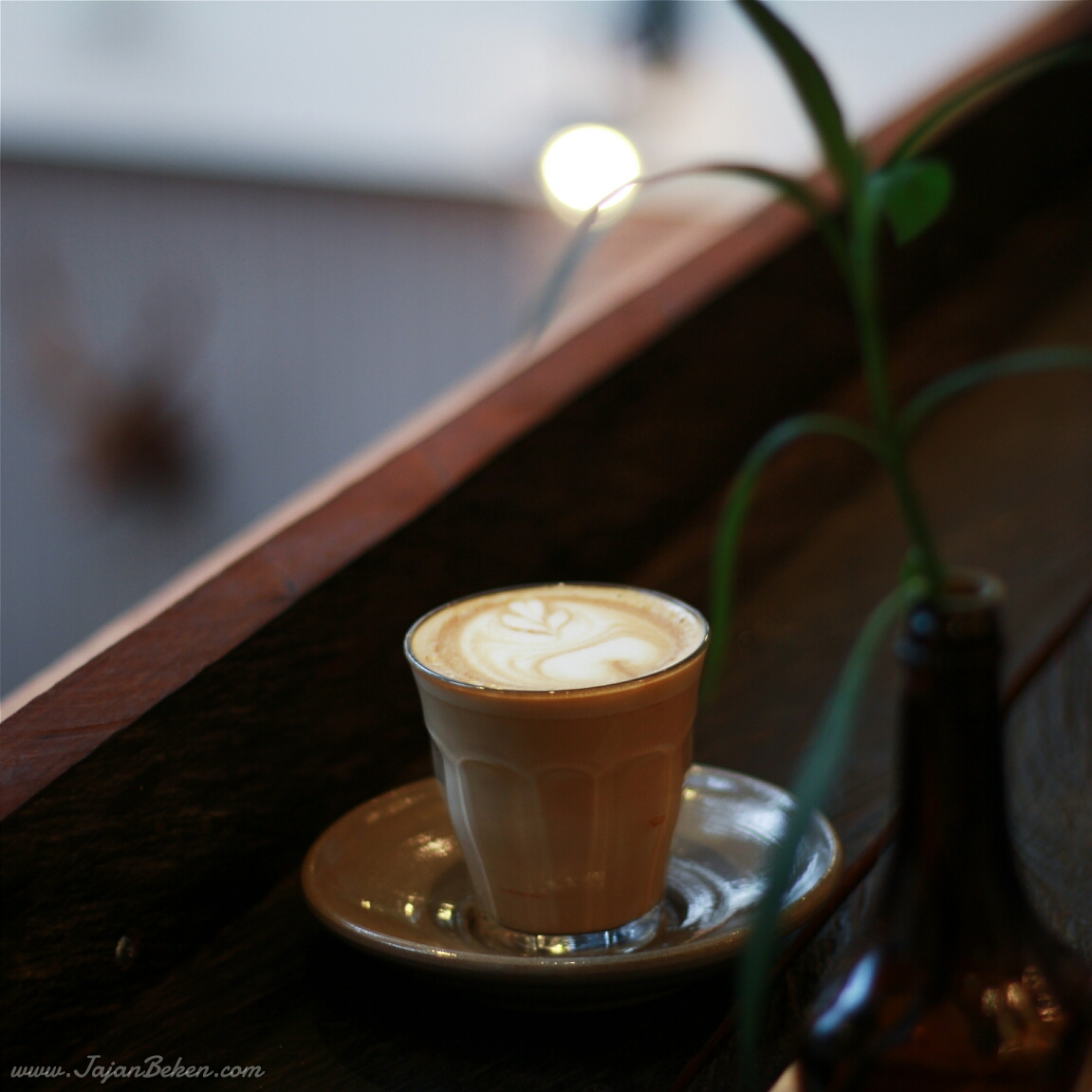 ROASTED CHICKEN (65K)
Traditional french style roast chicken served with mixed green baby potato and tomato, I really like this menu the taste of the baby potato is very tasty when rupture in the mouth. The chicken meat is very tender and the cook level was also perfect.
I think it's one recommendation menu here to spend time it is suitable for you who like savory taste.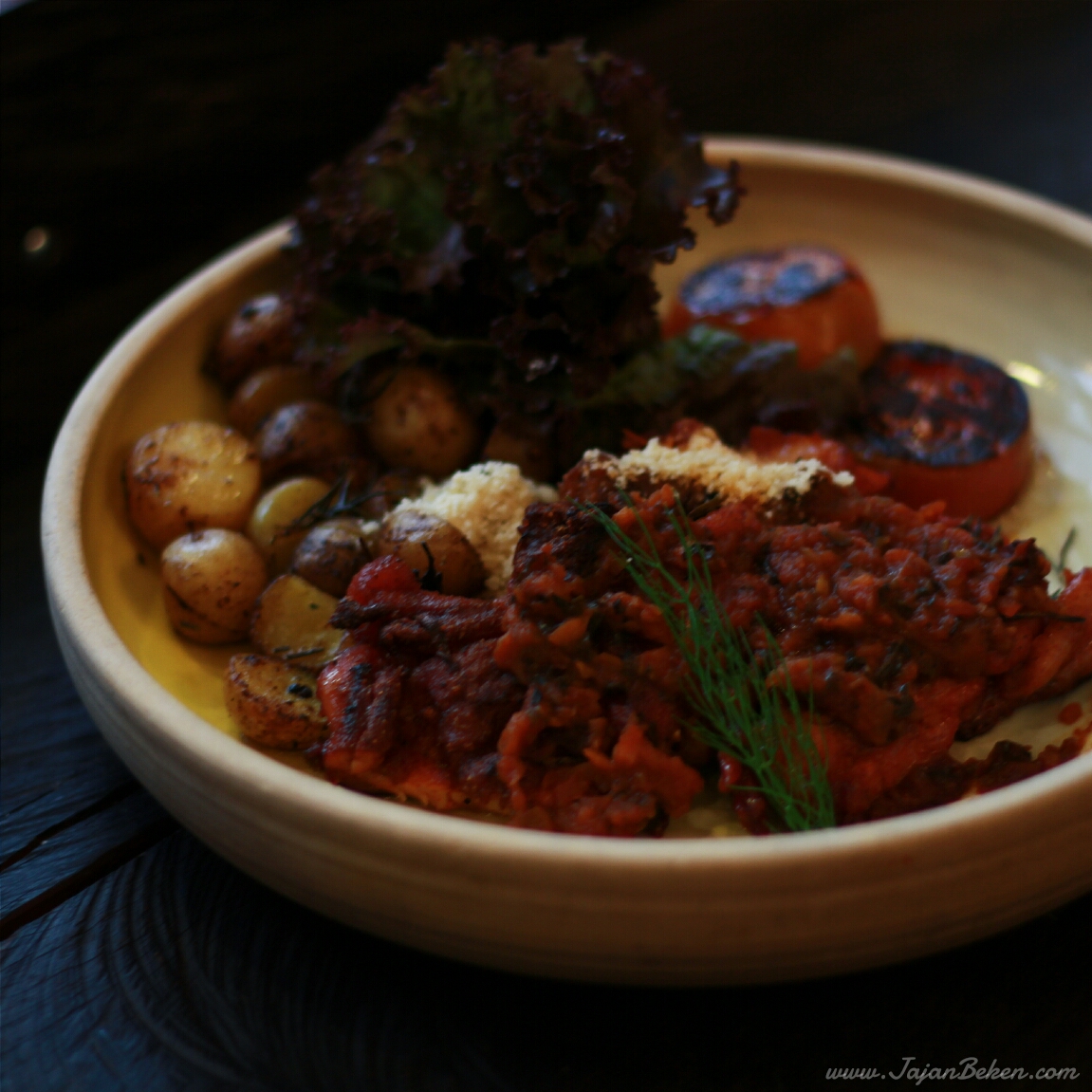 LYCHEE TEA (35k)
If you're a tea connoisseur this menu suitable for you. Tasty, fruity and fresh are the image that you received from your sensory organs when drink it.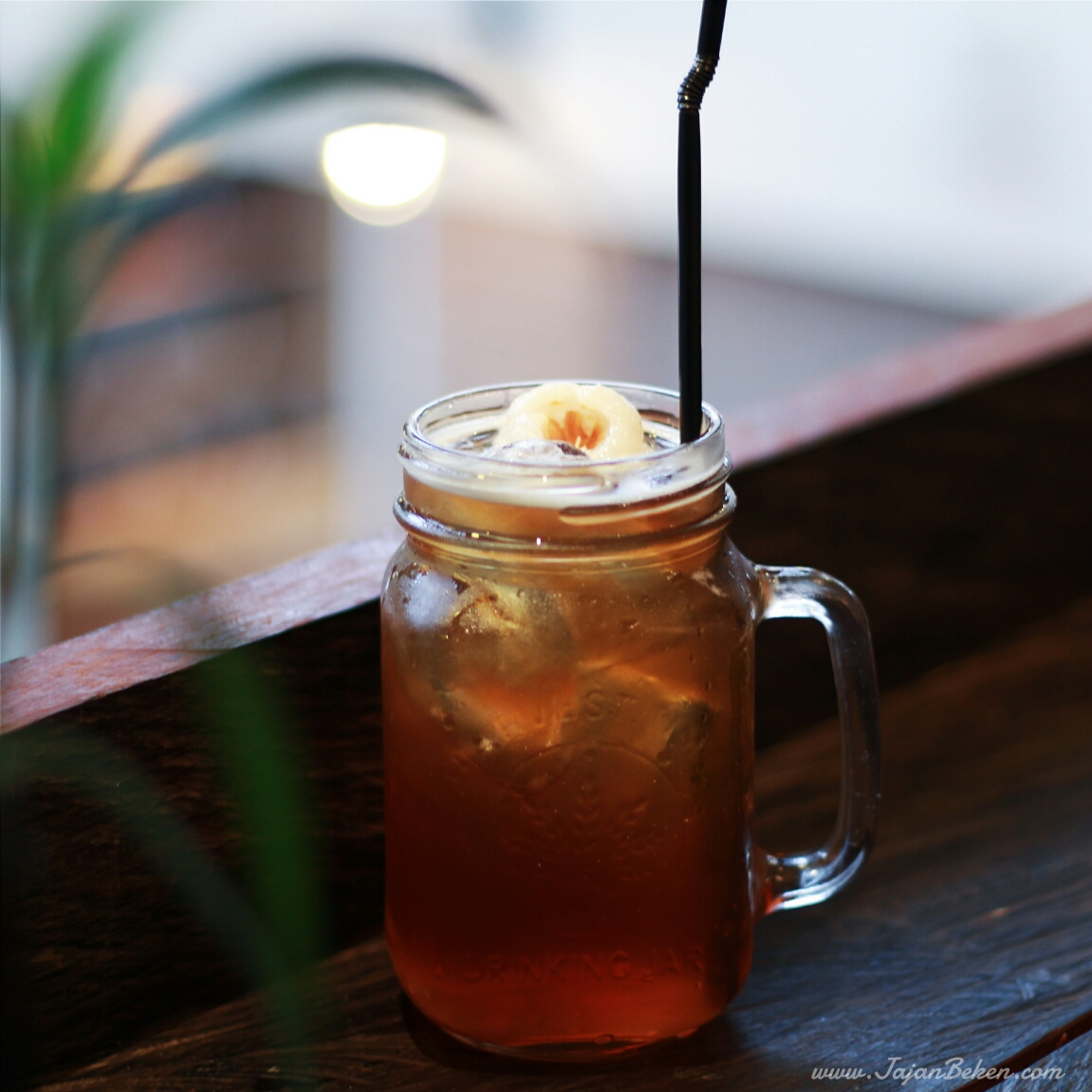 With its uniqueness, good taste and good service I think Lucky Cat can compete with the great restaurants of various brands.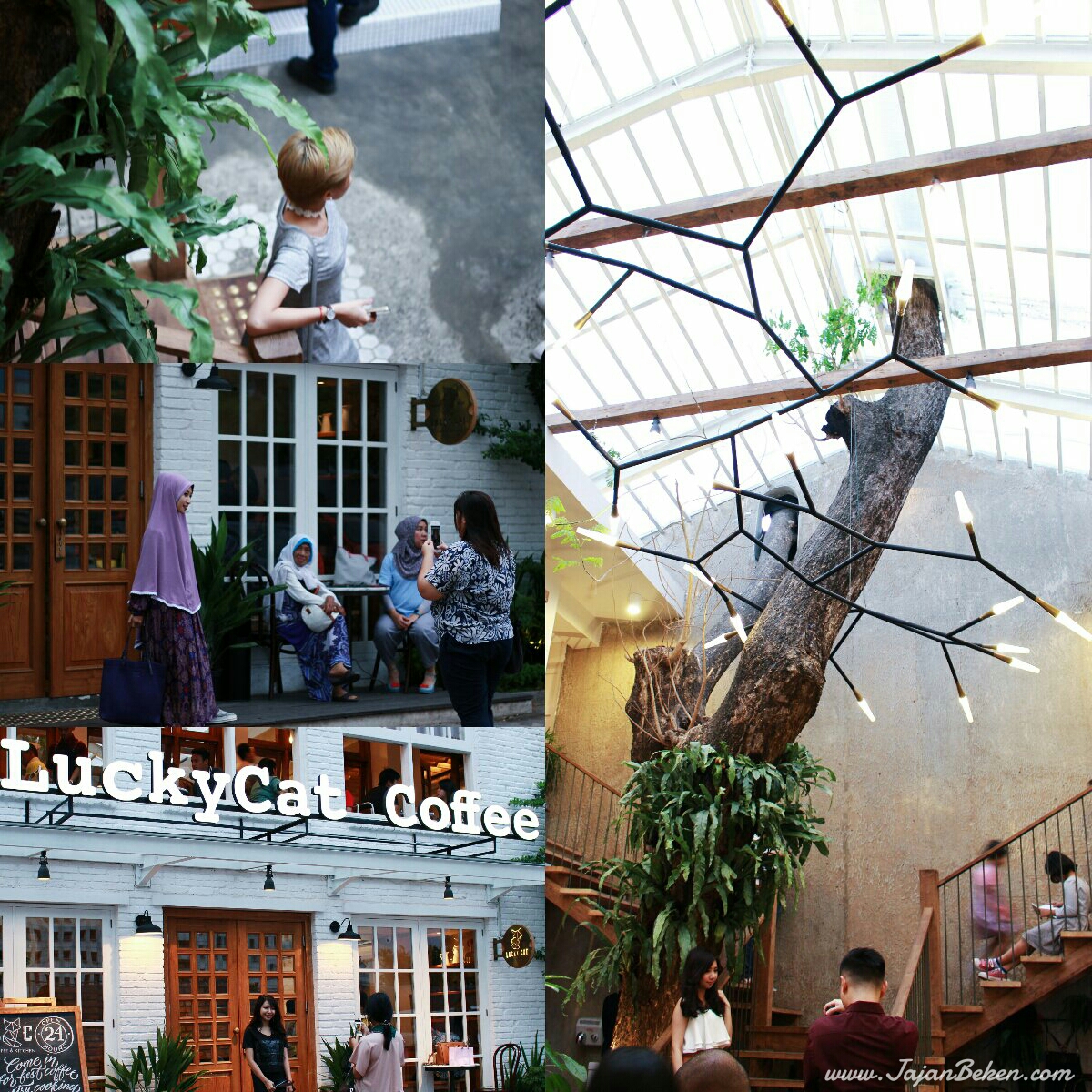 That was my food adventure at Lucky Cat Coffee & Kitchen the place was so very cozy and homey ambience. And don't forget to bring your very best outfit to take pictures or selfie in every corner of Lucky Cat Coffee & Kitchen.
Thank you for coming in my blog. Don't forget to suscribe my blog. See you in the other food adventure with Jajan Beken.
RATING
Price : Average
FACILITIES
Toilet : Yes
Parking : Yes
CONTACT
Address : Jl. H. R. Rasuna Said No.Kav X-6 No. 8, Karet Kuningan, Setiabudi, Jakarta Selatan 12940

INFORMATION
Open hour : 11.30 AM – 23.30 PM
Price : (Food 26.5-385K, Drinks 23-500K)
MAP