For those of you who like to take a trip to Singapore, you must be familiar with Joe & Dough's cafes, which present their signature pastry, cake and coffee. But now Joe and Dough can be find in Indonesia. They have first branch in Plaza Indonesia that already open on October 29, 2018.
Expanding their wing, Joe & Dough operates their second outlet in Jakarta located in Puri Indah Mall, West Jakarta. This location is aimed at embracing families and communities who are looking for a comfortable place to socialize, spend time, and enjoy their superior pastry and beverages.
I happened to have the opportunity to come and taste the various foods and drinks served by Joe & Dough Jakarta a few days before they were officially opened. At first I just imagined I would taste various cakes and pastries, as well as a glass of coffee. However, it turns out that what is presented is beyond my expectations.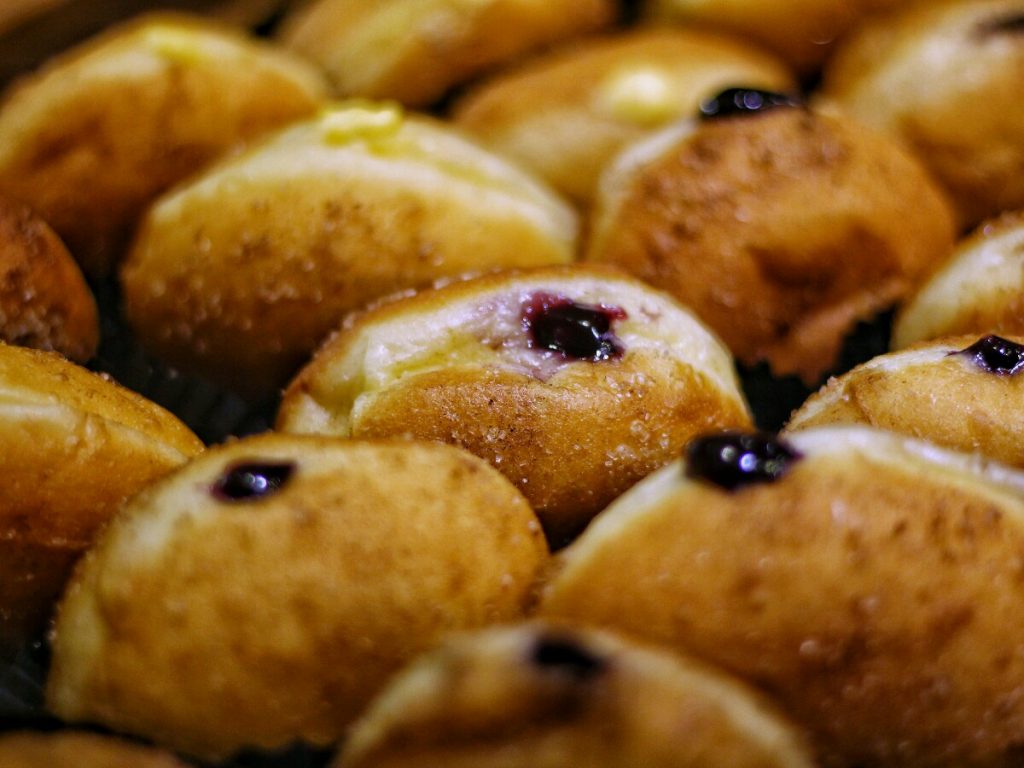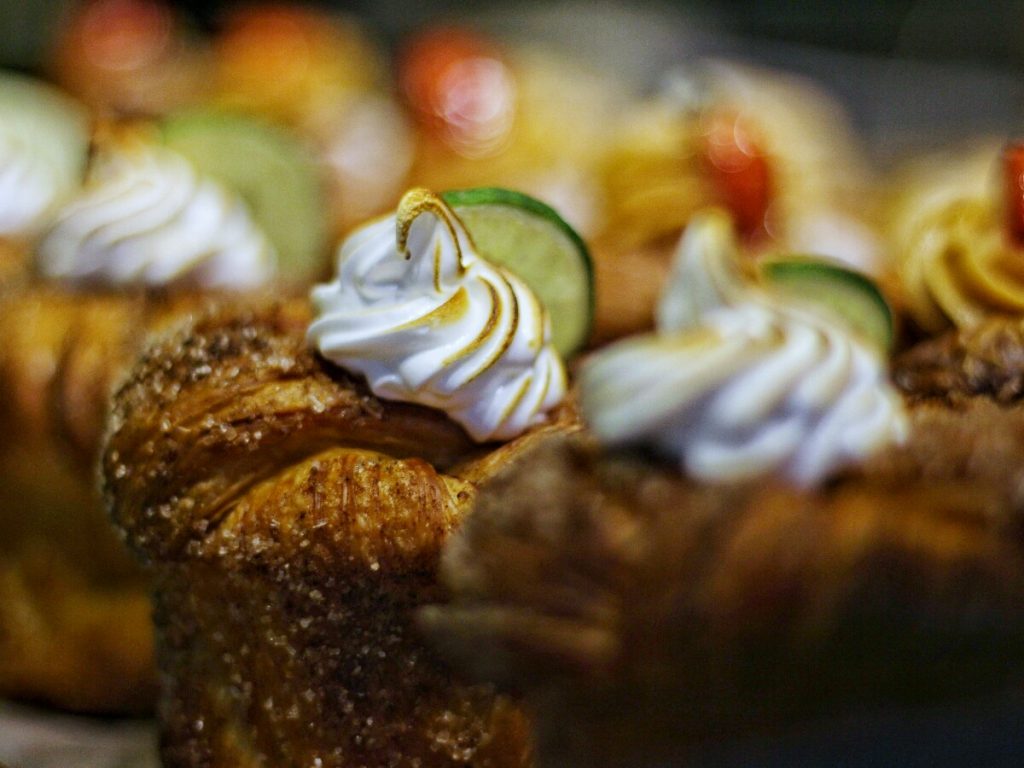 Founded in 2009, the word "Joe" in English is a term used to refer to a cup of coffee (a cup of Joe), while "Dough" refers to a series of breads, beautiful cakes, and pastries served at outlets. Joe & Dough is now famous for specialty coffee and artisan toast without preservatives and from hereditary recipes.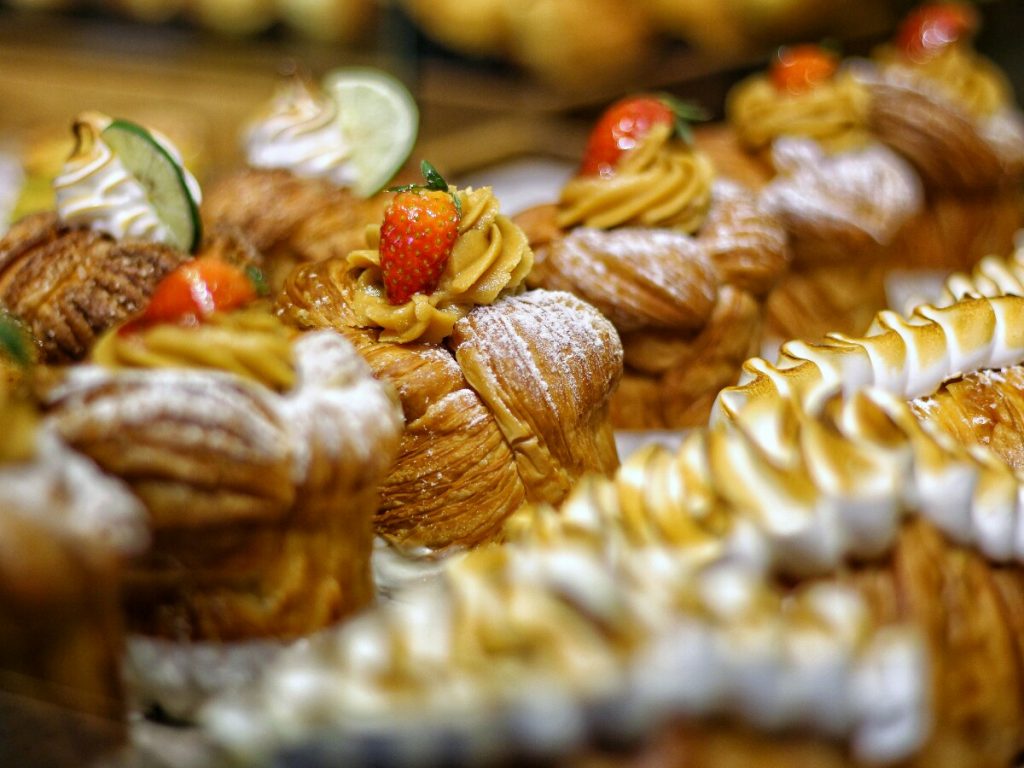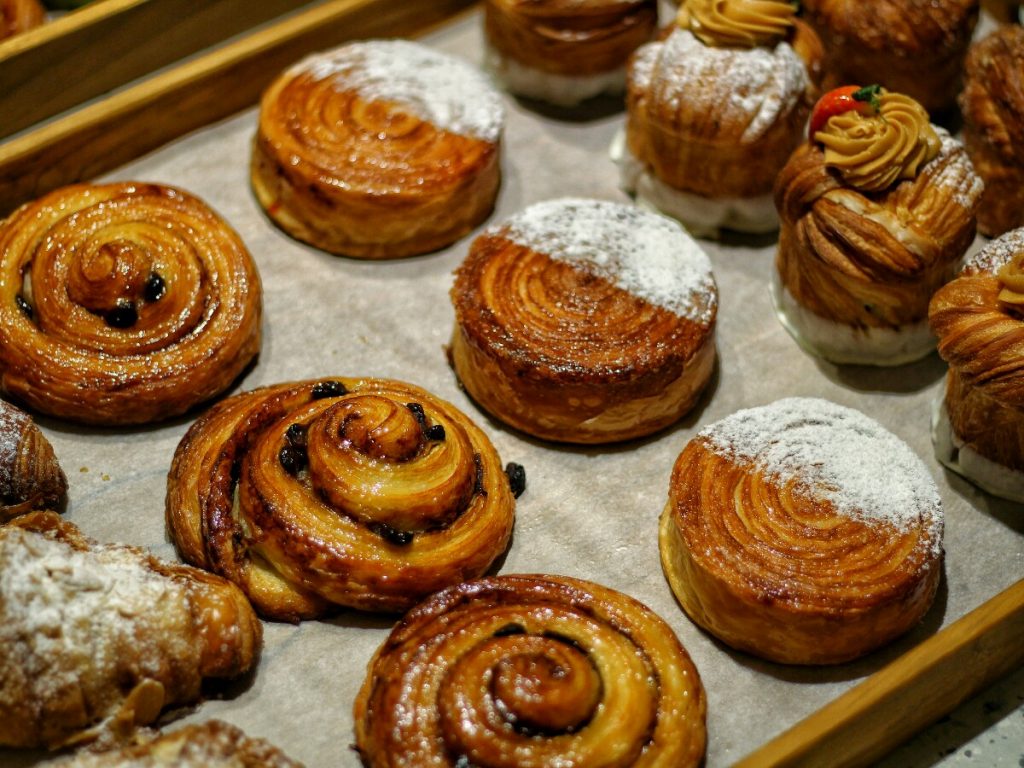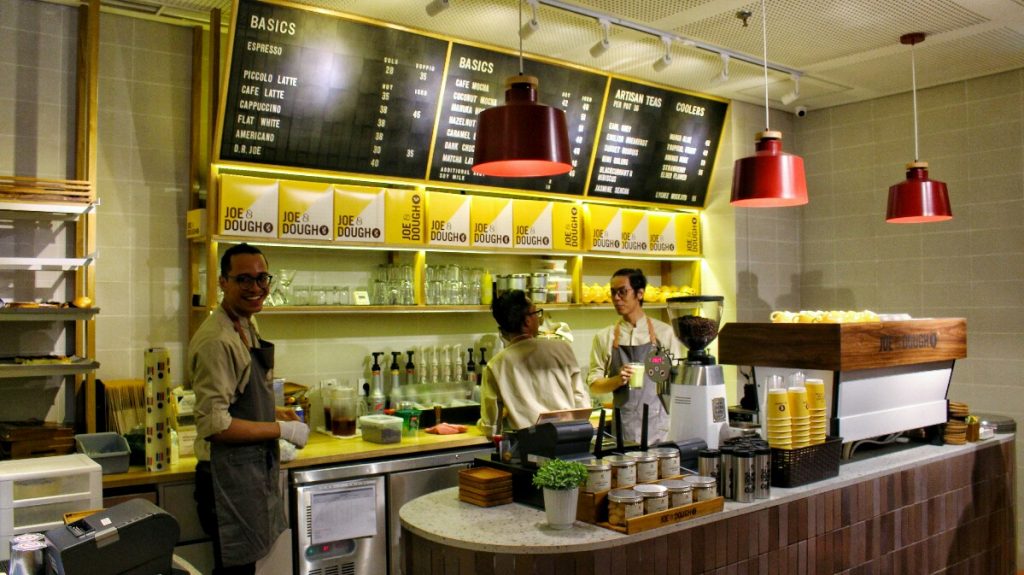 Ambience
Entering the cafe which is still closed to the public, I was immediately confronted with a variety of choices of cakes and pastries that looked delicious. Even the bars and rows of menus displayed until I miss. And I just realized there was a stretch of green grass in the outside area of the cafe after I finished choosing the cake menu that I would eat. Unfortunately, the stretch of robber was only a decoration and should not be stepped on.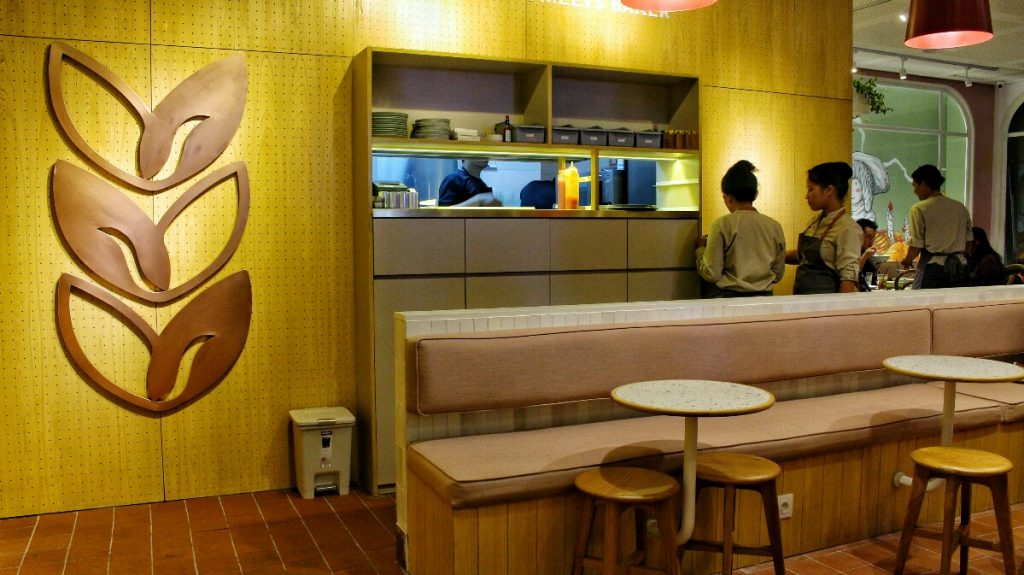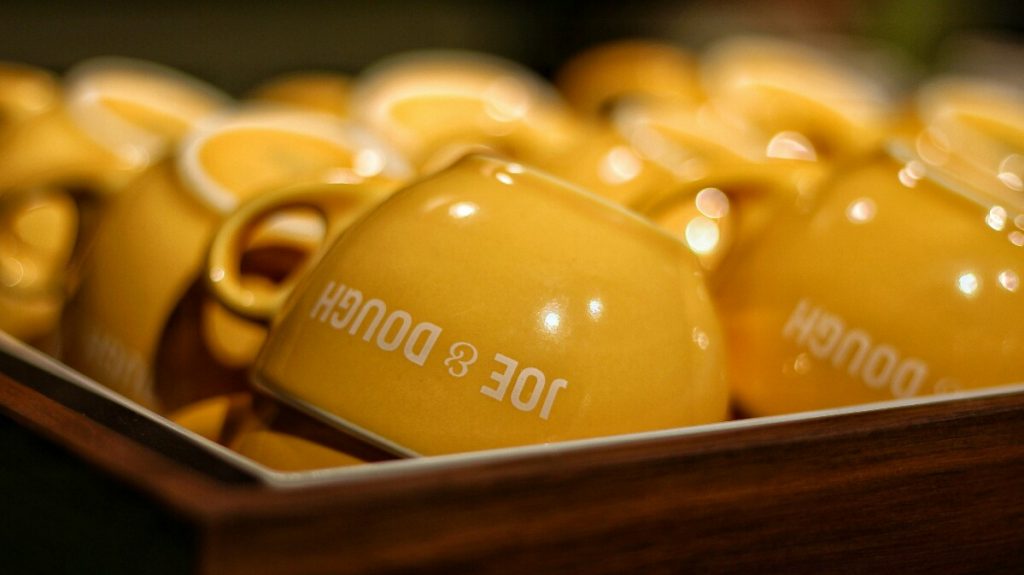 For those of you who want to work here, you will definitely be very spoiled, because at every seat here there are plugs and a very fast wifi connection. For the tables, consisting of various kinds of capacity, from for two people, to the capacity of more than five people.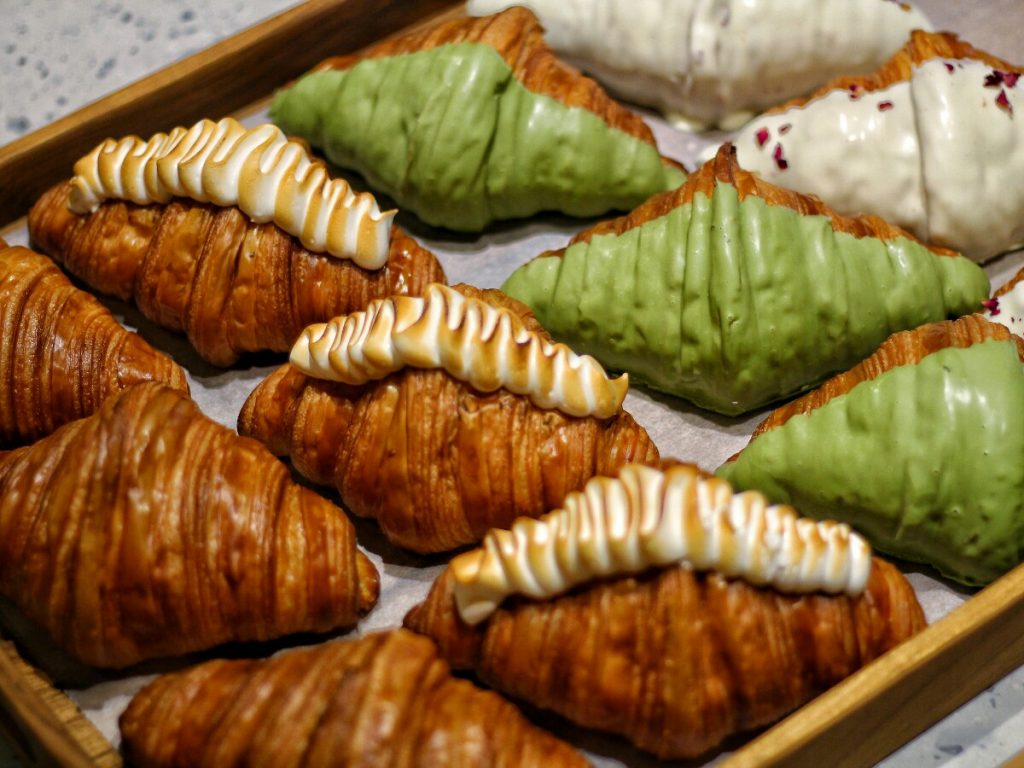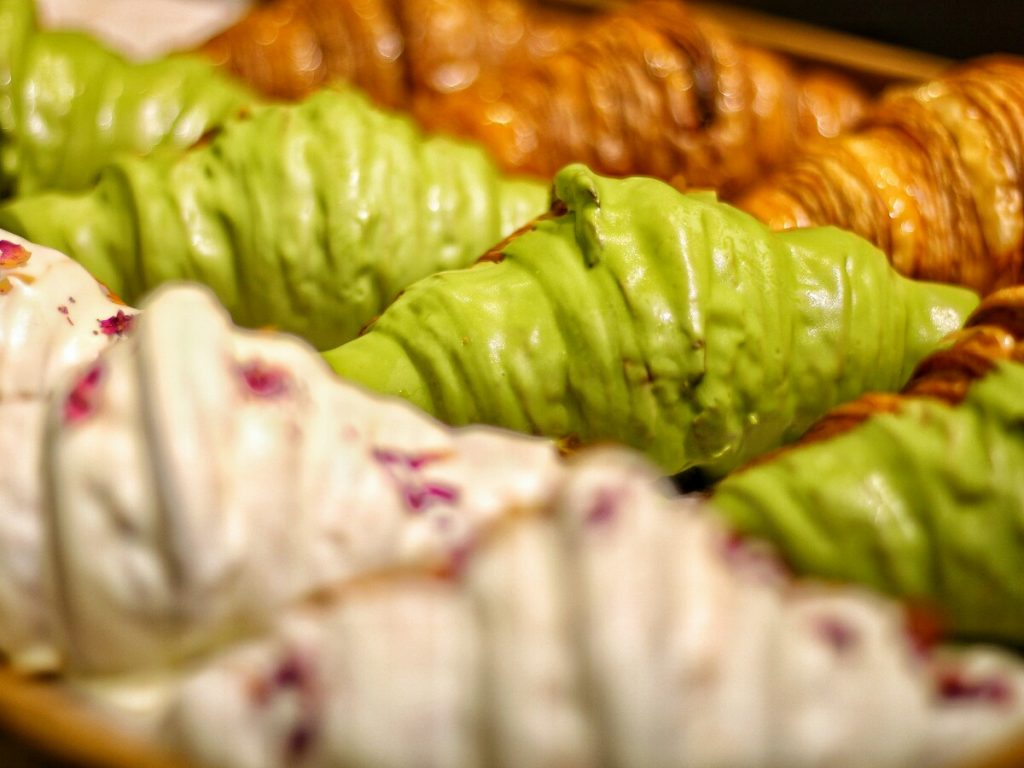 like I mention before, Joe & Dough is not what I think that only serves coffee, pastry and cake menus. But they present a variety of main course menus inspired by traditional Indonesian menus. and the menu I ordered is:
Rendang Coney Dog IDR 120K
This menu is served with gourmet chicken bratwurst, rendang beef bolognaise, sweet relish, melted cheese, onions on a housemade brioche roll, served with emptying chips and greens on the side. Although it only looks like ordinary bread, this menu is very filling inside there is a sausage that is very thick and coated with very tasty rendang spices.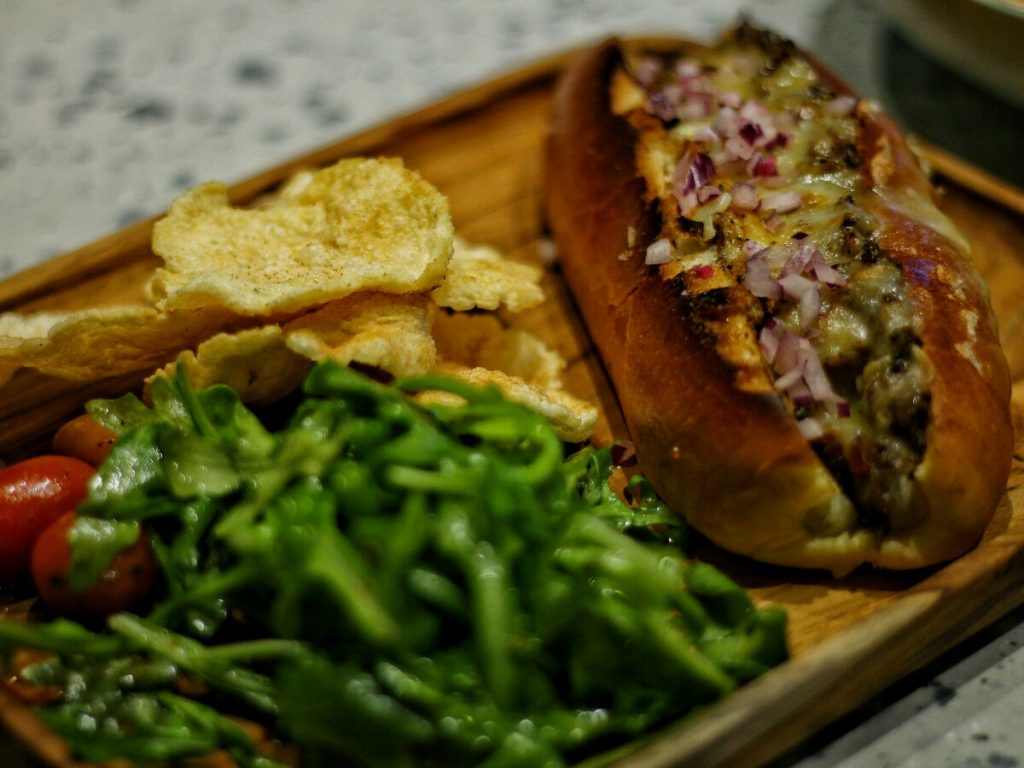 Short Rib Mac & Tripple Cheese IDR 180K
This menu is served with 24 hours slow cooked grain-fed beef short ribs on elbow pasta tossed in secret blend of mozzarella, cheddar, parmesan and spices. This tempting aroma menu is very delicious because it has a very tender and juicy meat texture. Seasoning seeps well into the meat so when I bite it I feel a very pleasant sensation.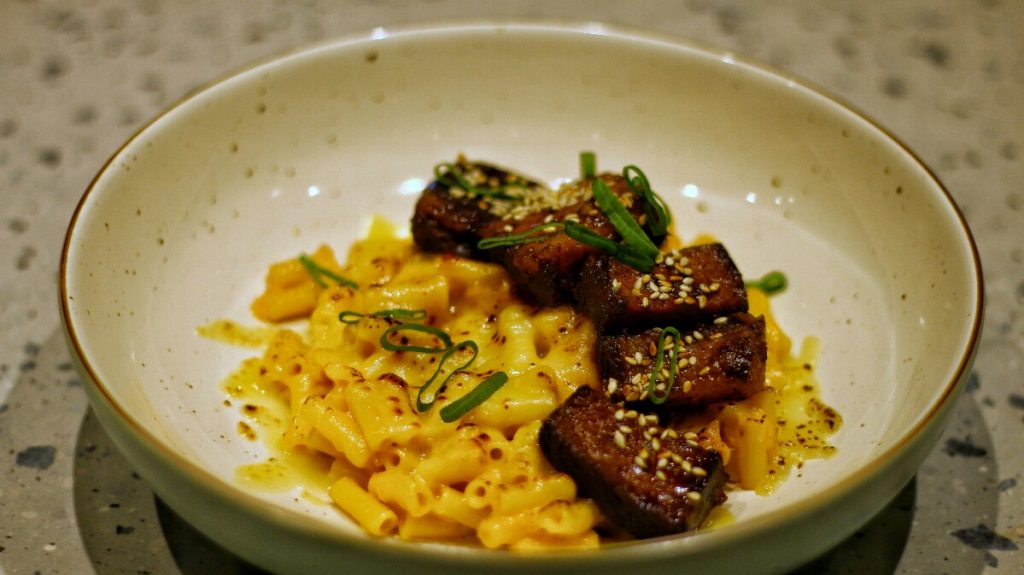 Gula Melaka Pandan
I really like this one cake, the taste is very delicious, the cake is soft, thick, and added with coconut topping mixed with brown sugar which complete this Asian typical pleasure.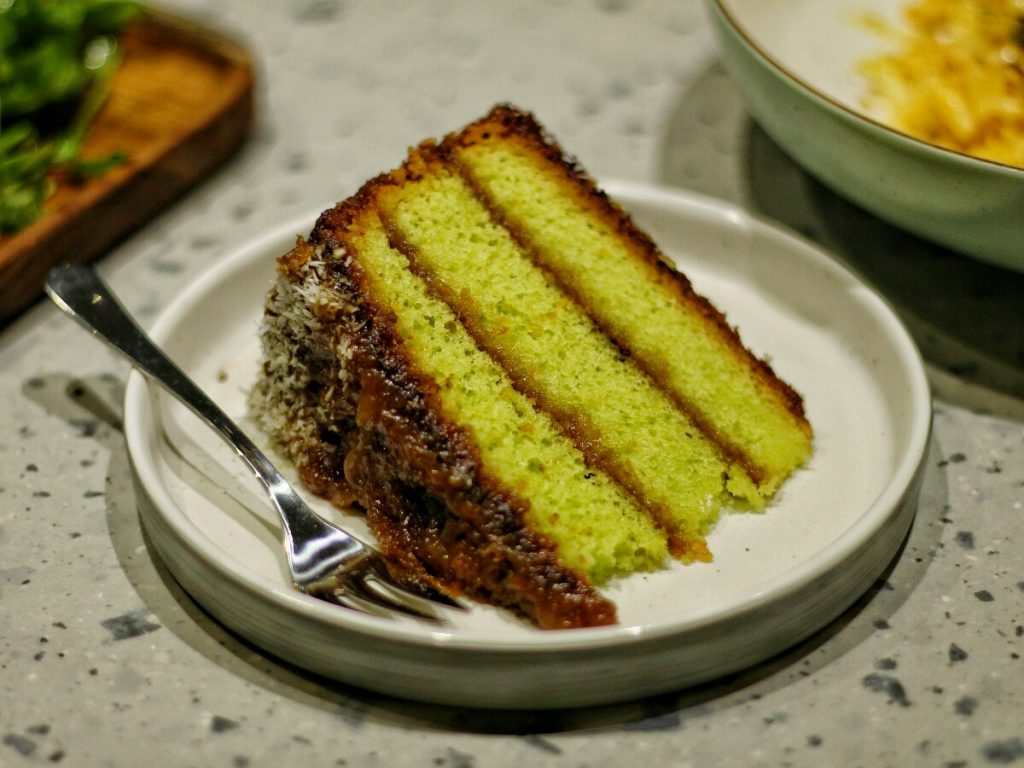 Carrot Cake
The new menu that was introduced at this new outlet is Carrot Cake, according to Dawn, this cake is one of the most loved creations of Joe & Dough customers. Carrot Cake priced at Rp. 65,000 per slice and Rp. 650,000 for whole cake, this Carrot Cake can only be found at Puri Indah Mall outlet starting from the official opening of this outlet, which is December 18, 2018.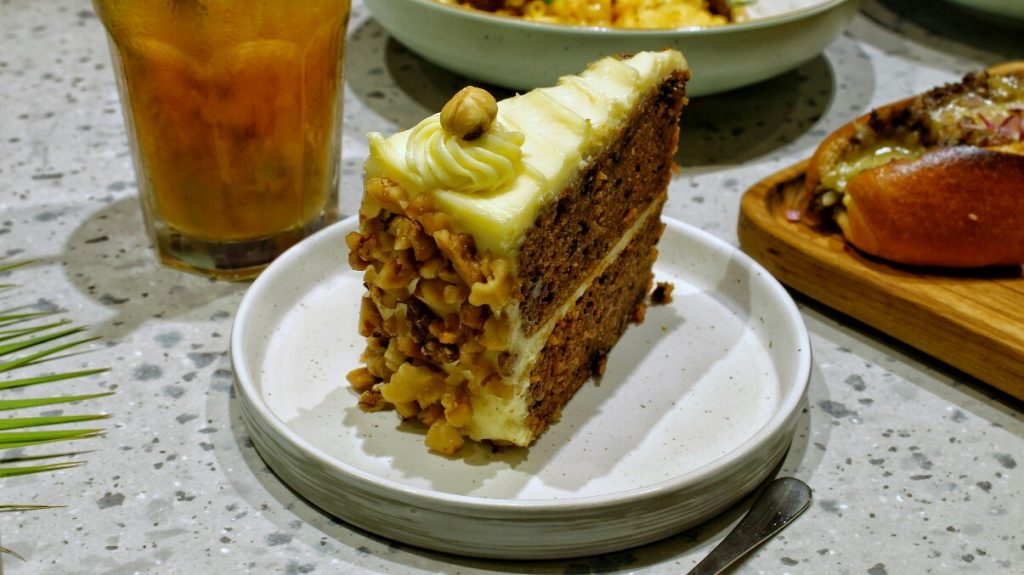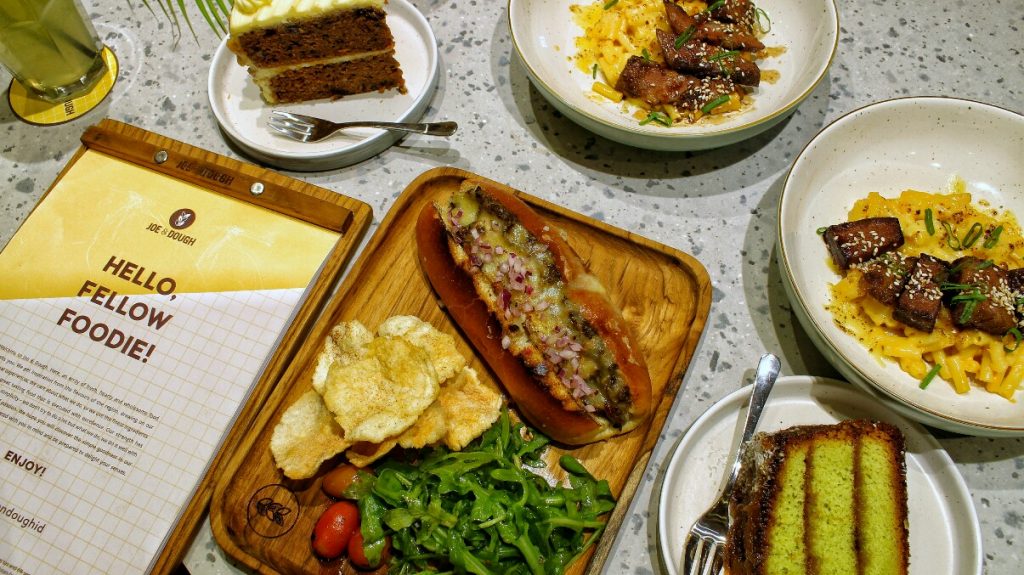 Finally I close my review and don't forget to follow our culinary journey in this blog, Instagram, Youtube and Facebook. Please apologize if there is something missing in writing or menu explanation. See you in another culinary journey with Jajanbeken!
RATING
Ambience : Excellent
Taste : Excellent
Service : Excellent
Price :  Average
FACILITIES
Wifi : Yes
Plug : Yes
Dine in : Yes
Outdoor : Yes
CONTACT
Address : 
Puri Indah Mall, Lantai ground, Jl. Puri Indah Raya, Puri Indah, Jakarta
INFORMATION
Price : Average 300K for two people (approx.) Cash and Cards accepted
MAP