If we talk a lot about restaurants in Jakarta indeed there is no end. And Jakarta It always brings a variety of exciting entertainment at any time. Certainly with the many entertainment venues and restaurants that many in Jakarta, it takes a special attraction that visitors will keep coming.
The restaurant has an interesting concept and had a very good meal, I think this has become the main attraction. And now In Jakarta it's easy to find a restaurant like that, so I will give you one choice of restaurant which is located at Tribeca Park west of Jakarta it's called Gyoza Bar Central Park Jakarta.
Already clearly visible the speciality of this restaurant from its name. And this is good news for you gyoza lovers who want to feel the flavor of Japanese typical. Other than that Gyoza Bar provide ambience very contemporary that will make you feel very fun when you are here.
Are you curious about this restaurant? Come on! Follow through to the end of this article. Just scroll guys!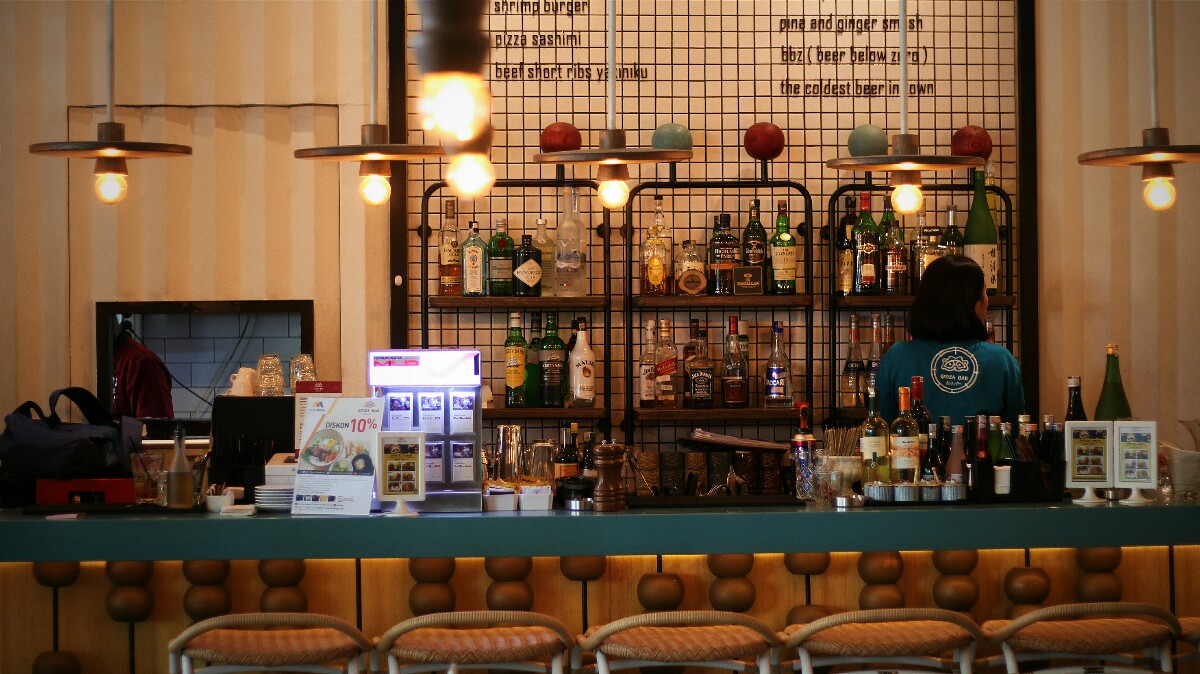 The Ambience At Gyoza Bar Central Park
Oke, if we talk about the ambience at this restaurant I think it will be very interesting. Because this restaurant has a very unique concept. Why I say unique? Because this restaurant has a very beautiful ornament and colorful in it. I really liked this restaurant because as long as I'm here I am accompanied by music that I love and this makes me enjoy when here.
On the inside of this restaurant is still divided from a large selection of tables. There is for couple, up to family which they have prepared. Oh ya, this restaurant has two floors guys! Which there are only a few tables I suggest if you want to choose second floor Immediately reservation in advance.
Besides good music this restaurant also has excellent Wifi access, which is this will not disappoint you. Hmm and I know the next question when there is Wifi that is plugs isn't? Take it easy guys! They have prepared all. The plugs available in every corner of the seat here, and in my opinion this is the most sought after restaurant facilities.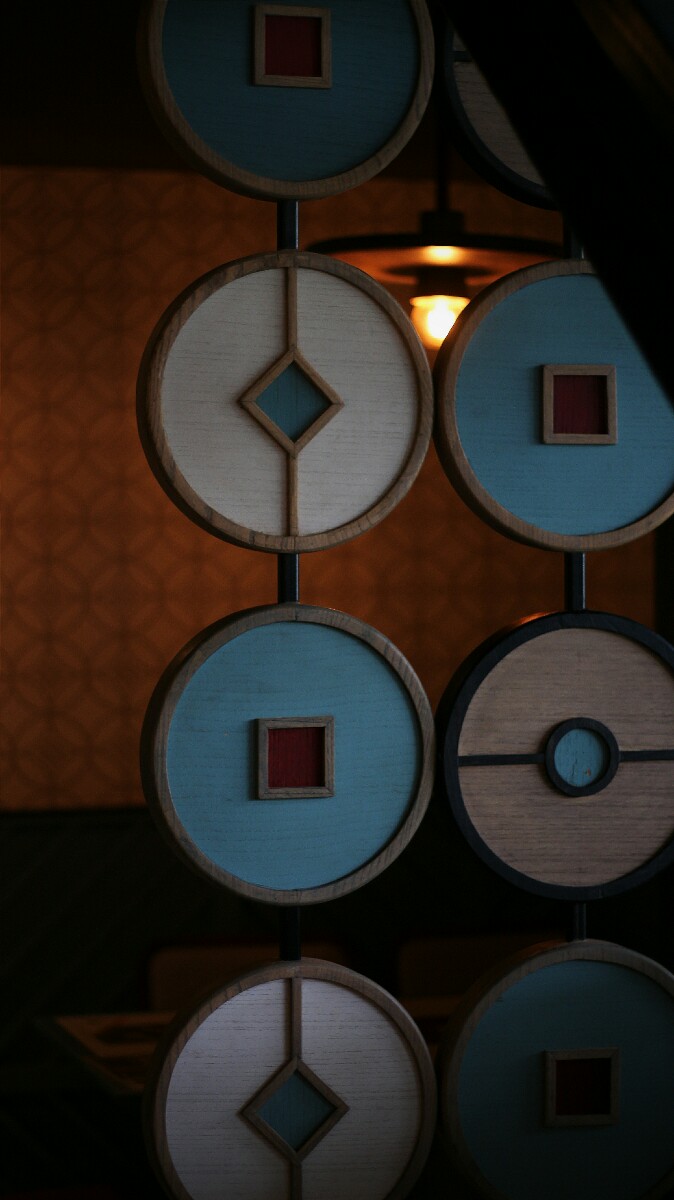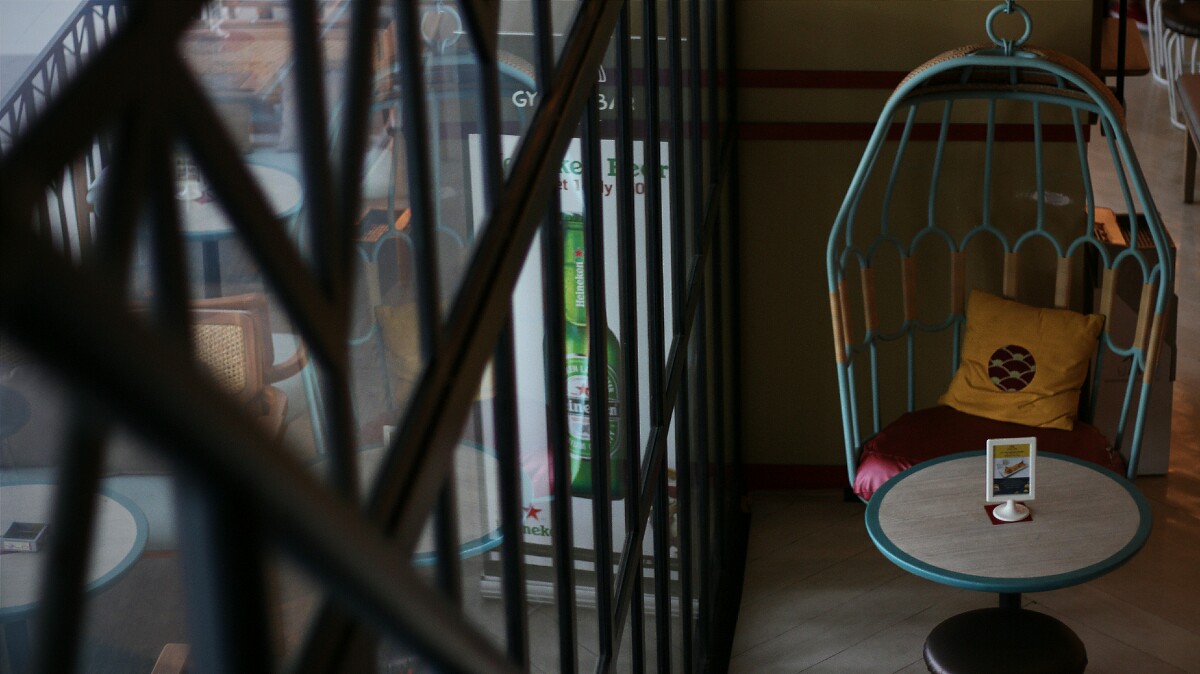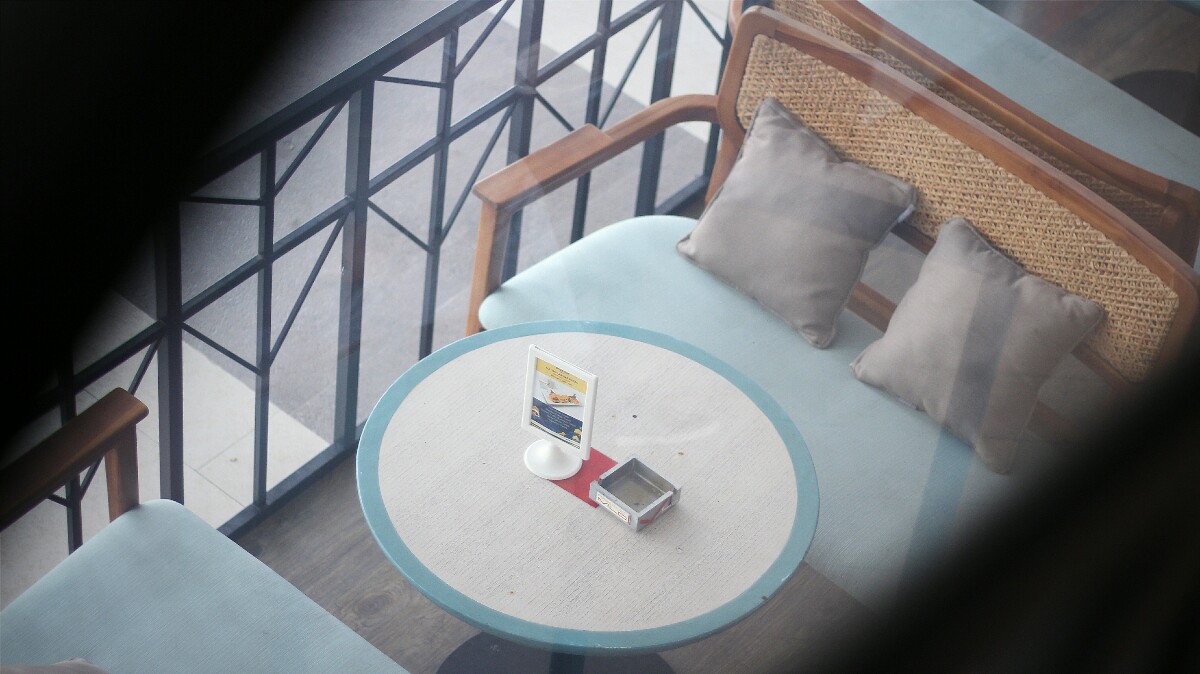 After we talk about Indoor room at this restaurant, it's time we headed to outdoor room. Very interesting when here because the front view of this restaurant is the garden. In this section intended for smokers, but if you want to feel the fresh breeze this section is very suitable for you.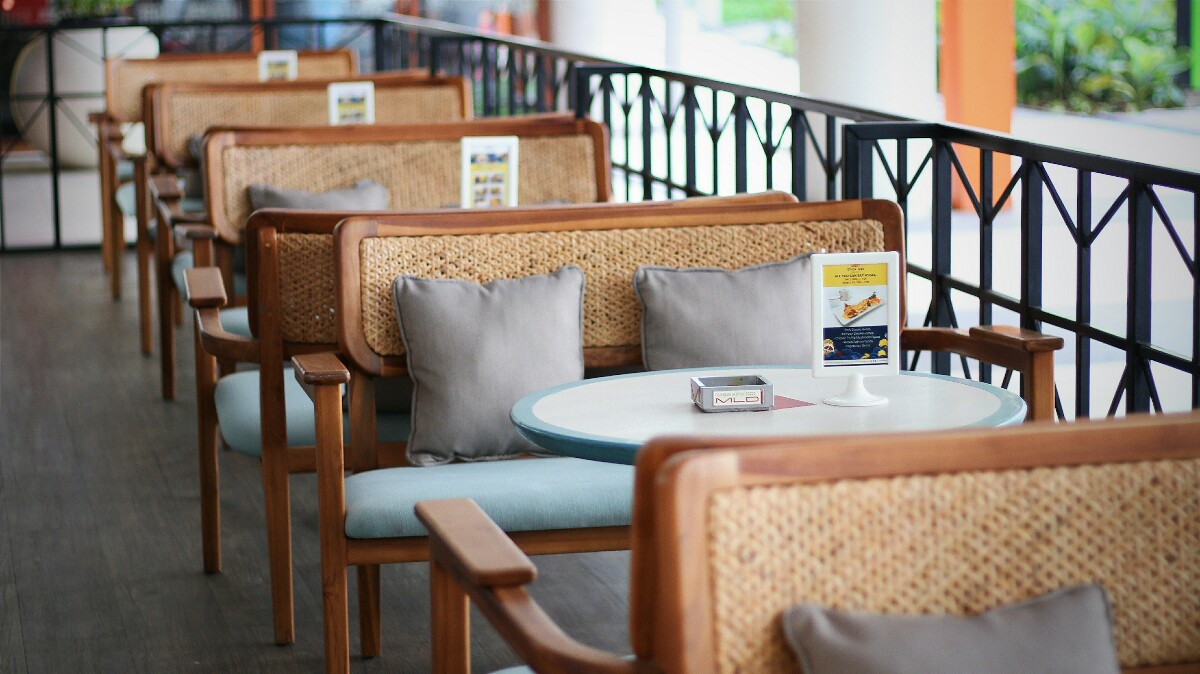 The Food At Gyoza Bar Central Park
Chicken Teriyaki Katsu IDR 75K
When we talk a lot about the ambience of this restaurant let's see what food is in this restaurant. The first we review is the rice menu, because I know you will not be satisfied before eating rice. Actually the menu is very simple because only served with sunny side up, chicken meat, rice and complementary garnish.
But after we talk about taste this menu, hmmm this is very delicious. The most I like is the chicken meat because the meat has a very tender texture. And seasonings permeate perfectly into chicken. And this menu is mandatory for you to order when visiting this restaurant.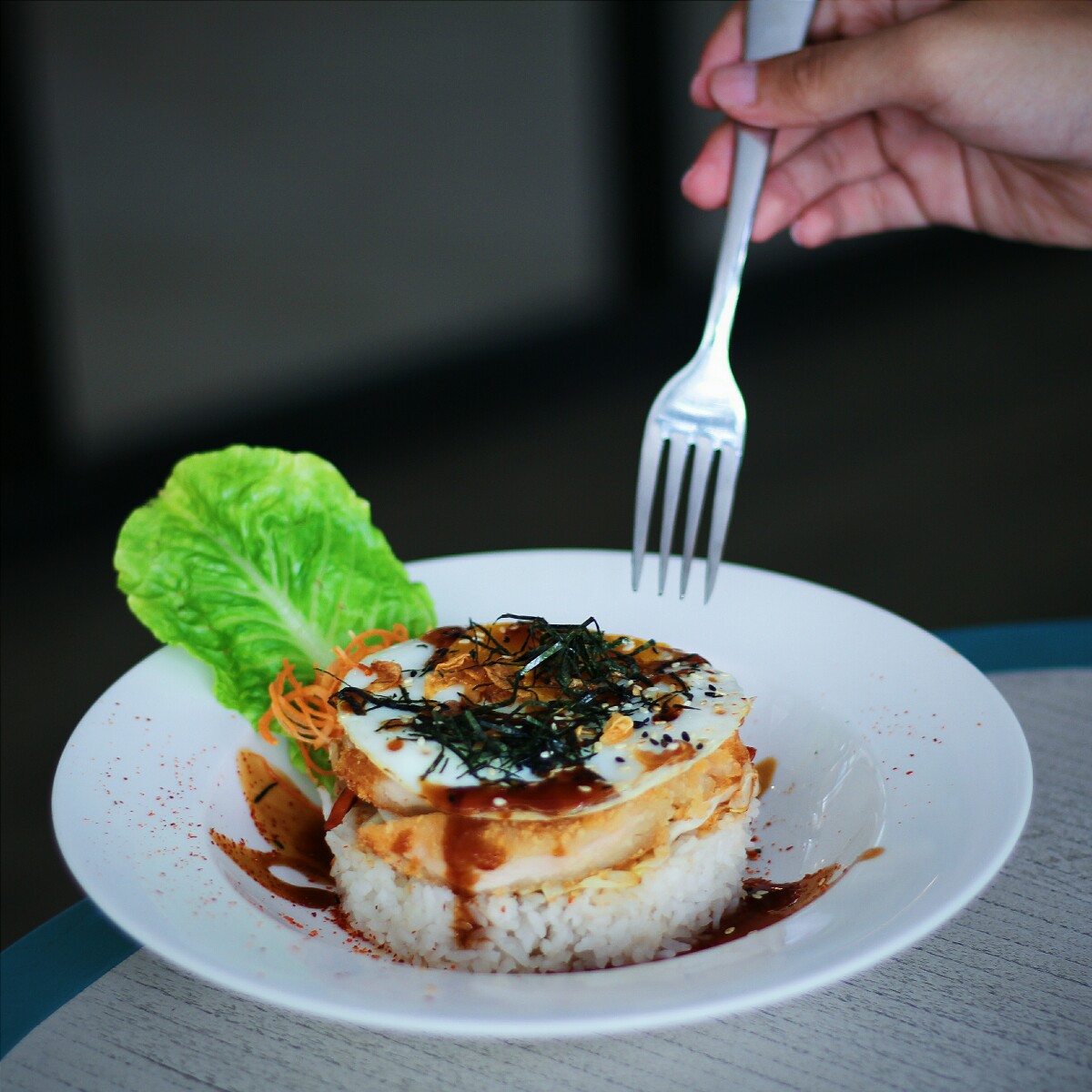 Sambal Matah Ika Karaage Don IDR 68K
Still with the same rice menu as before, this restaurant also provides a diverse menu of rice as we shall discuss now. This menu served with rice, sambel matah and ika karaage. I really like the fried rice served in this restaurant rice was cooked well and there is seasoning flavor that makes the rice very tasty.
Very interesting this menu because served with sambal matah. The taste of sambal matah very dilicious with a very spicy and savory taste. Other than that karaage that served is also very tasty, seasoning permeates perfectly into the meat and is very tasteful. This menu is also perfect for you spicy lovers. But I think add more a little sambal matah would be nice for Indonesian taste.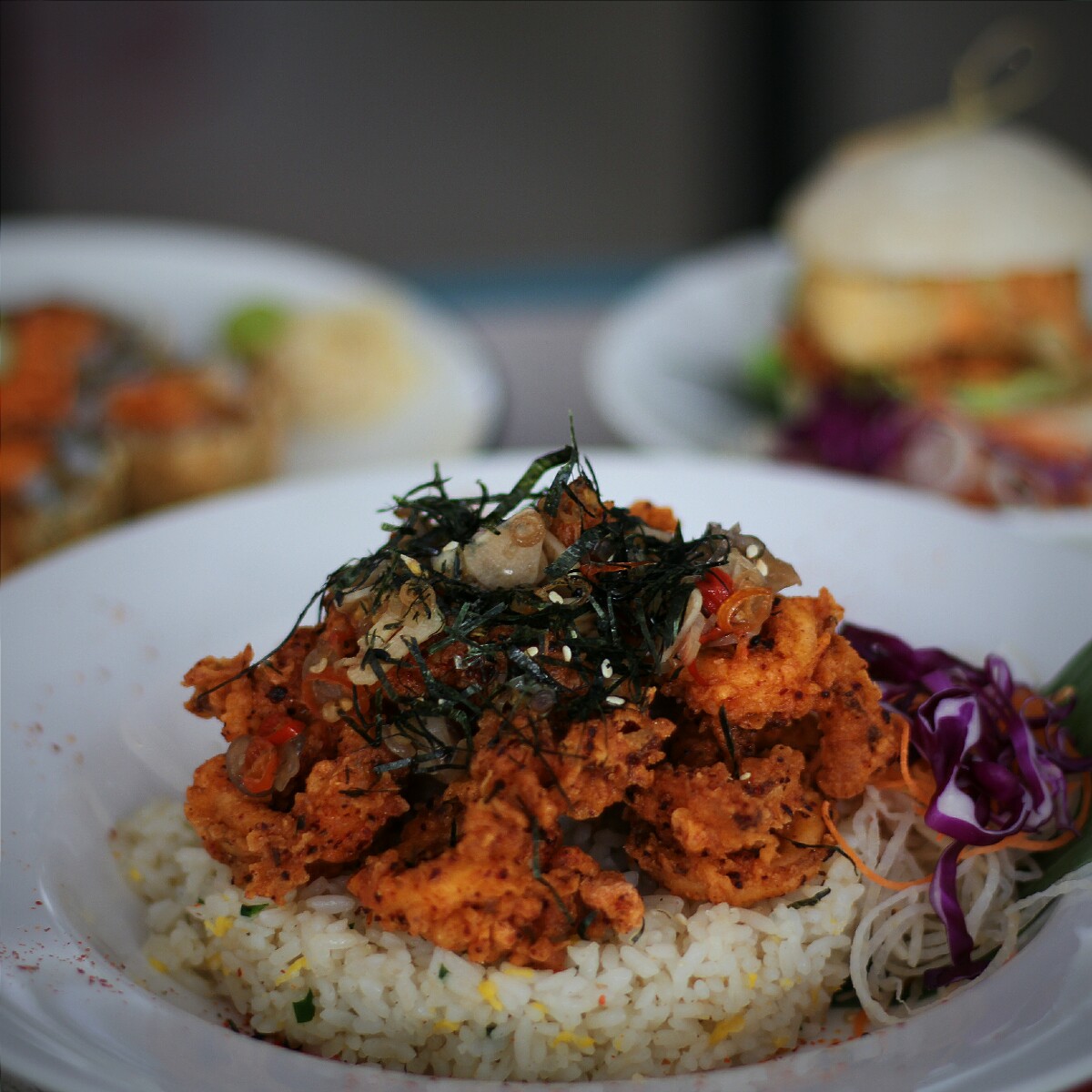 Unagi Okonomiyaki IDR 65K
I think this is the signature menu in this restaurant. Although its form is not very photogenic, but the taste of this food is amazing. The okonomiyaki was nicely done, very soft but not mushy and flavorful enough. And most importantly this menu very tasty and I rarely find it.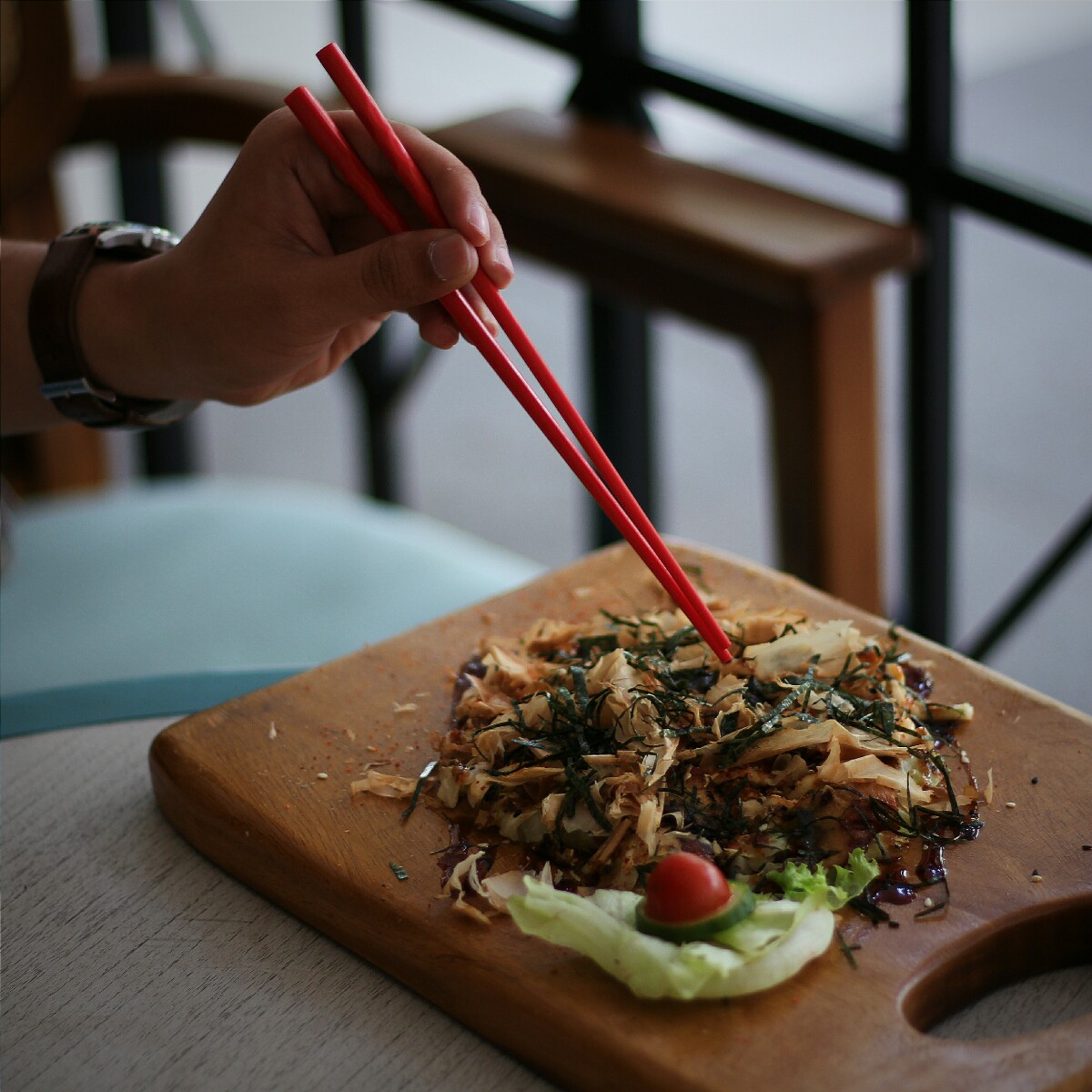 Bao Bun Chicken Karaage IDR 30K
At a glance the presentation of this food is like a bakpao isn't? This menu is very tasty if eaten when having breakfast. The texture of bun very tender and so tasty, very easy to cut. Also presented with karaage make when bite this food is very crispy. If I've tried it you too ya guys!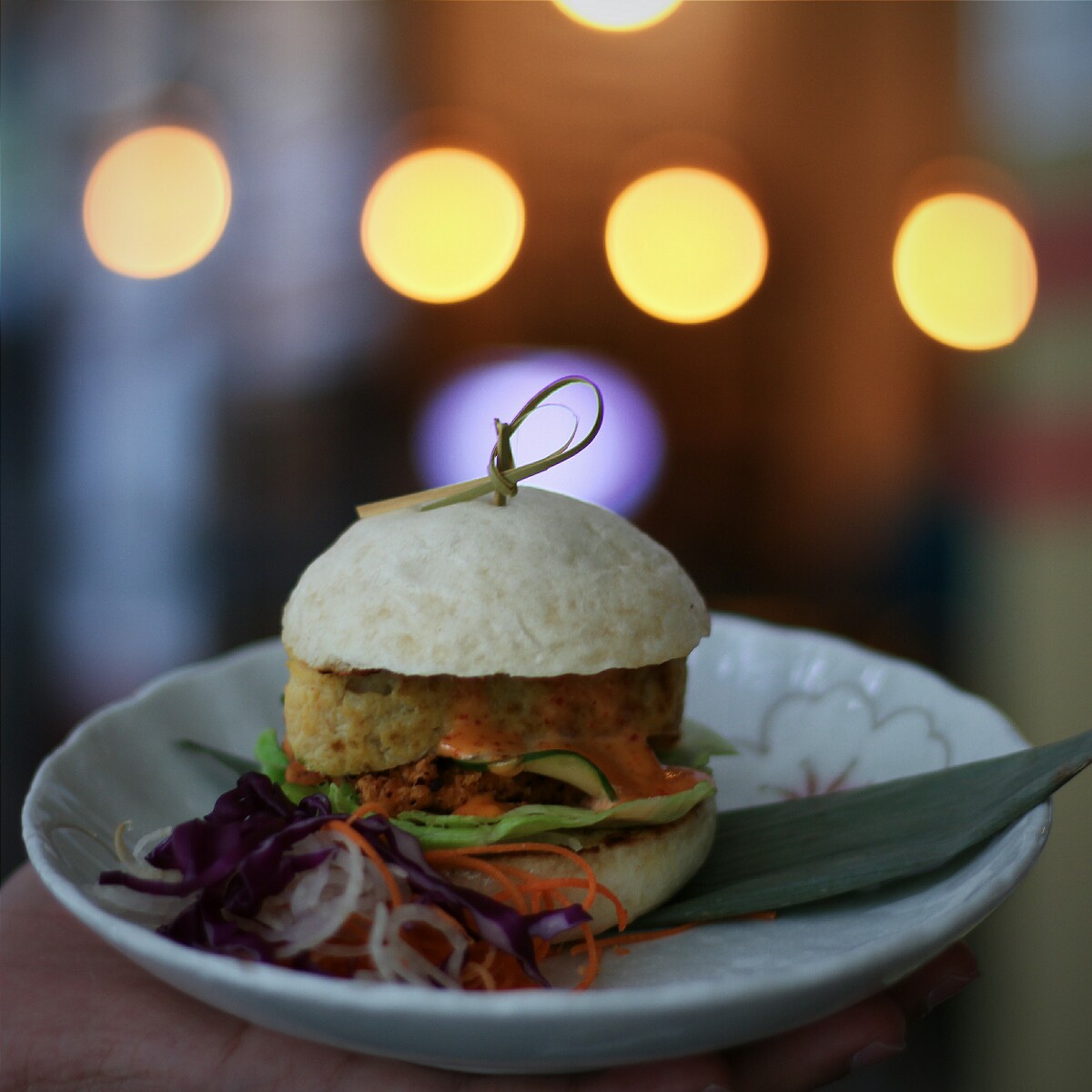 Gyoza Platter
The menu we waited finally came too, yaa the gyoza served by this restaurant is amazingly delicious. On this occasion I get gyoza platter which is complete of all flavors. Here I have got 4 paired gyoza and sauces are served simultaneously. The most i like is gyoza with mayonnaise on it. If you?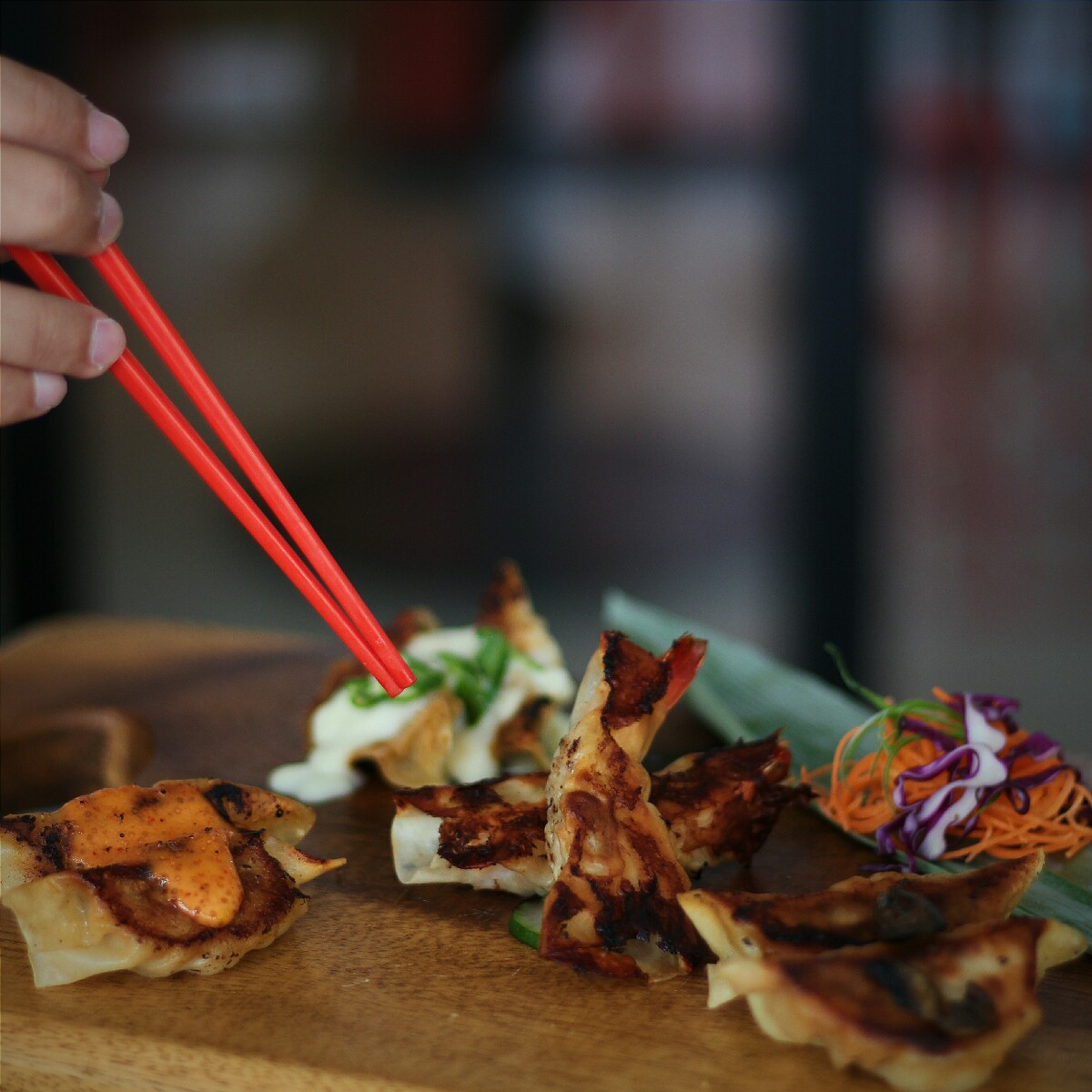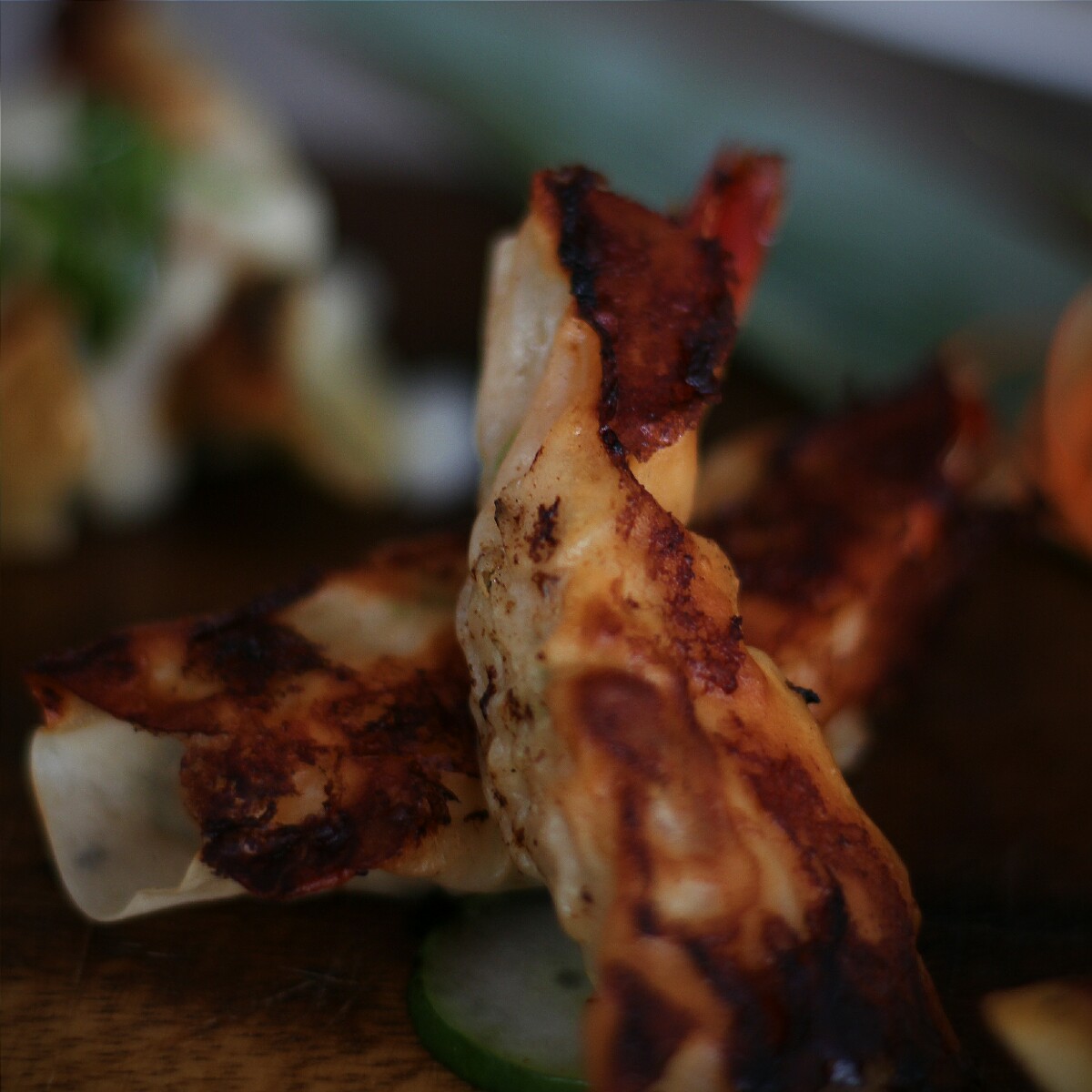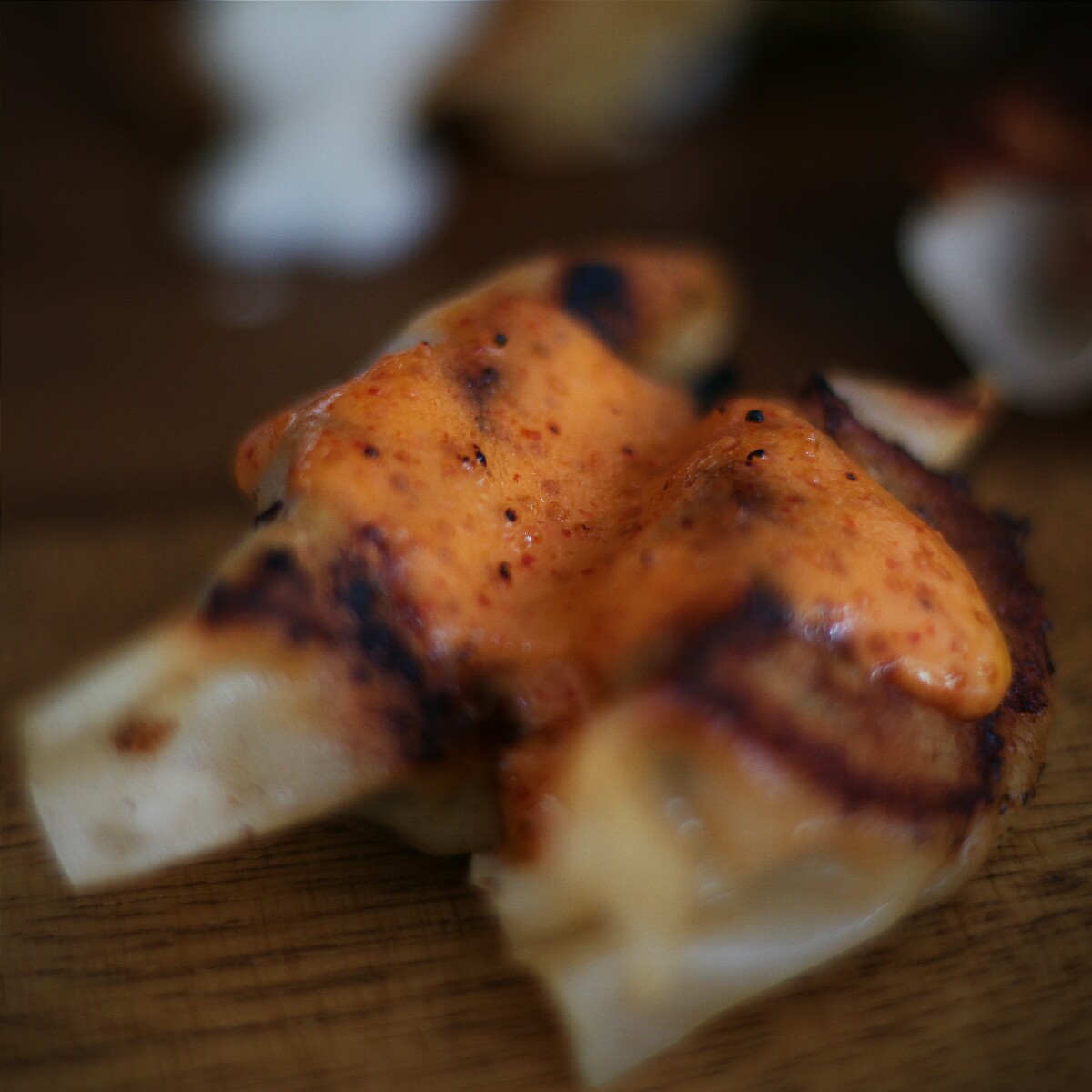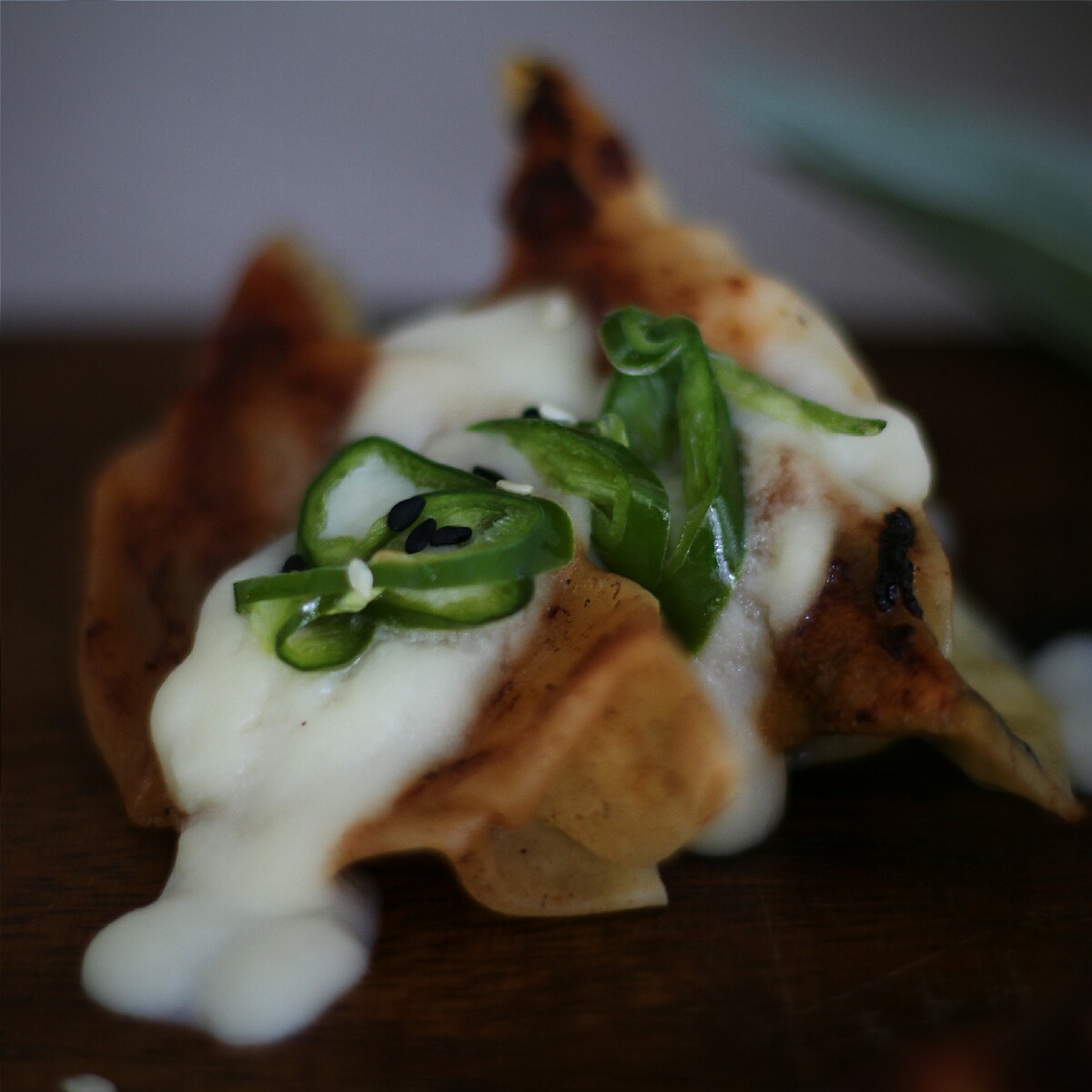 Unagi Baked Rice IDR 95K
For those of you who want to feel more taste of typical Japanese food, you must try this menu. Previously I don't like the unagi but all changed when I tried unagi here. The menu is very tasty as it is given with a choice sauce.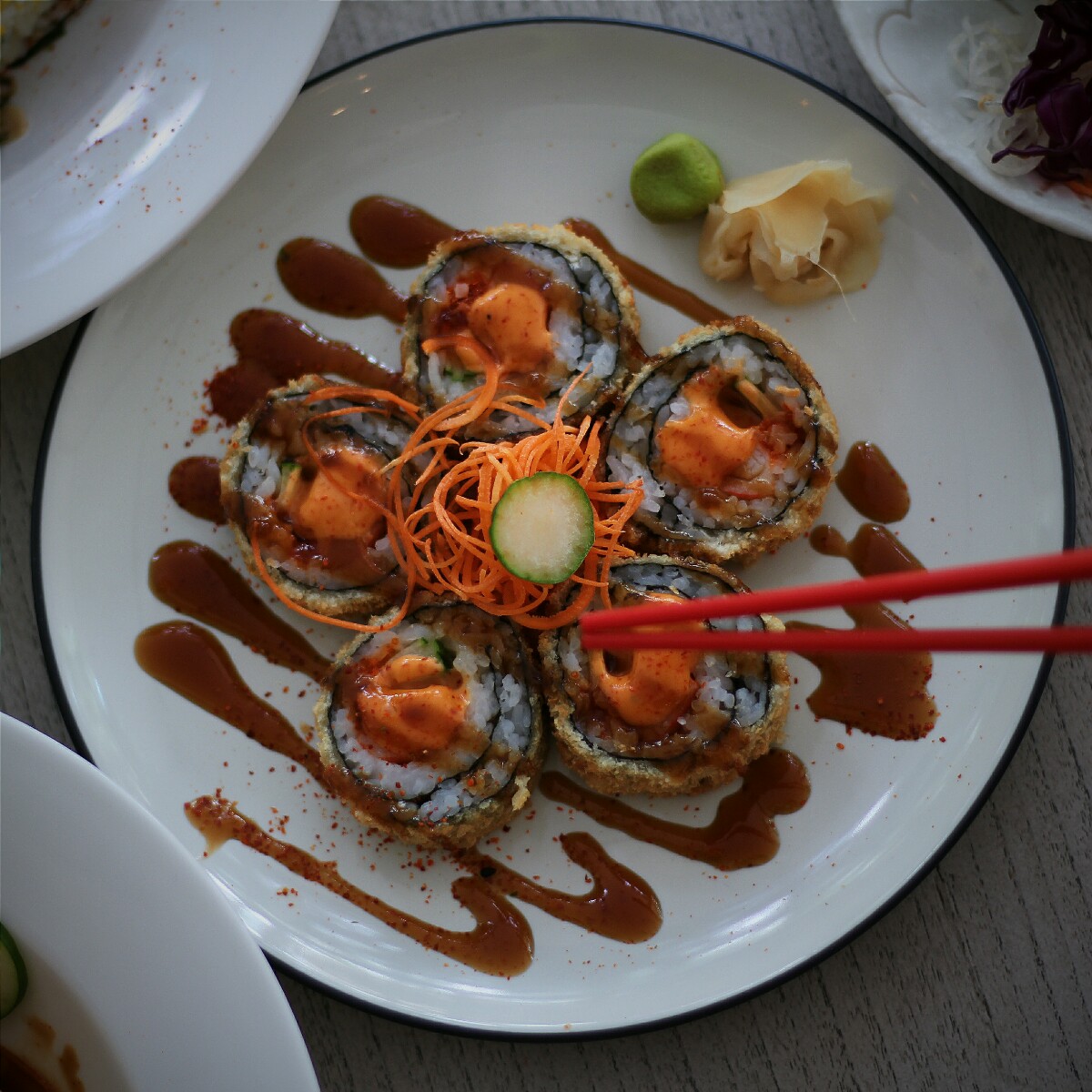 Overall, I really like this restaurant they have a very unique concept which is this will be the main attraction of the restaurant. Other than that the food served is very tasty with the taste of condensed peculiarly Japanese. I hope you can enjoy as well as we are here.
Thank you for coming in this article, don't forget to subscribe our blog and see the others awesome articles. I apologize if there any errors in my writing, and see you to the next adventure with Jajan Beken
RATING
Ambience : Good
Taste : Good
Service : Good
Price : Average
FACILITIES
Wifi : Yes
Plug : Yes
Dine in : Yes
Outdoor : Yes
Toilet : Yes
CONTACT
Address : Jl. Letjen S. Parman, RT.12/RW.6, Tj. Duren Sel., Grogol petamburan, Kota Jakarta Barat, Daerah Khusus Ibukota Jakarta 11470
Phone: 021 29201125
Instagram : @gyozabarjakarta
Zomato :
INFORMATION
Open hour : 11AM – 02AMPrice : Average 320K for two people (approx.)
Cash acceptedMAP