This is my first time trip to Singapore and I feel so excited before I were here. Because I will visit many place in Singapore and stay in one of the best hotel in the heart of the city, Four Seasons Singapore.
Four Seasons Singapore is near to ION Orchard and many lifestyle center on Orchard Road. It is near to MRT station and many interesting place to visit like Singapore Botanical Garden or Singapore Zoo.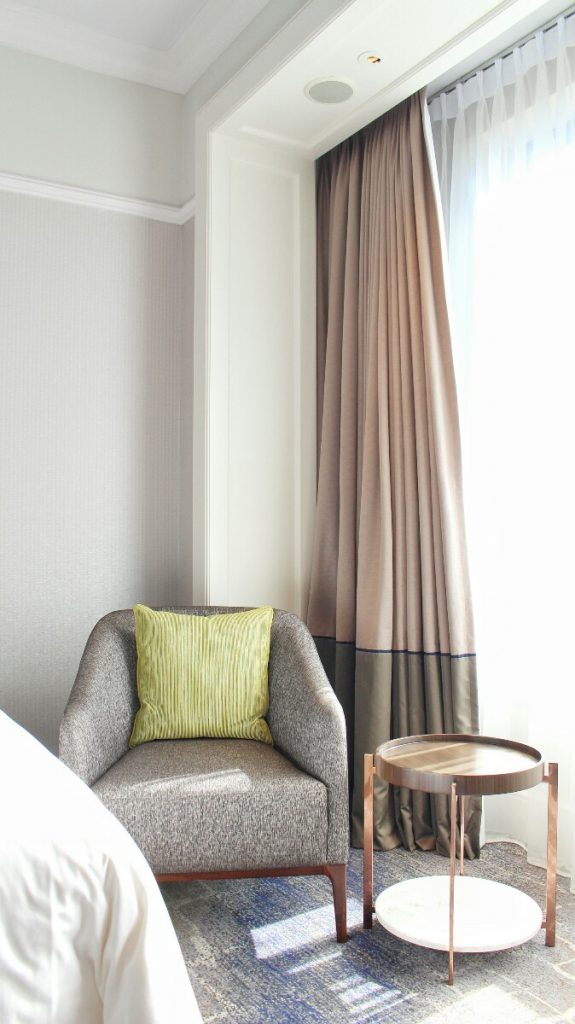 Deluxe Room
The Deluxe Room in Four Seasons Singapore was quite big, it is 49 sqm with king bed or twin bed. You can have free WiFi, 24 hours room service, housekeeping and turn down service.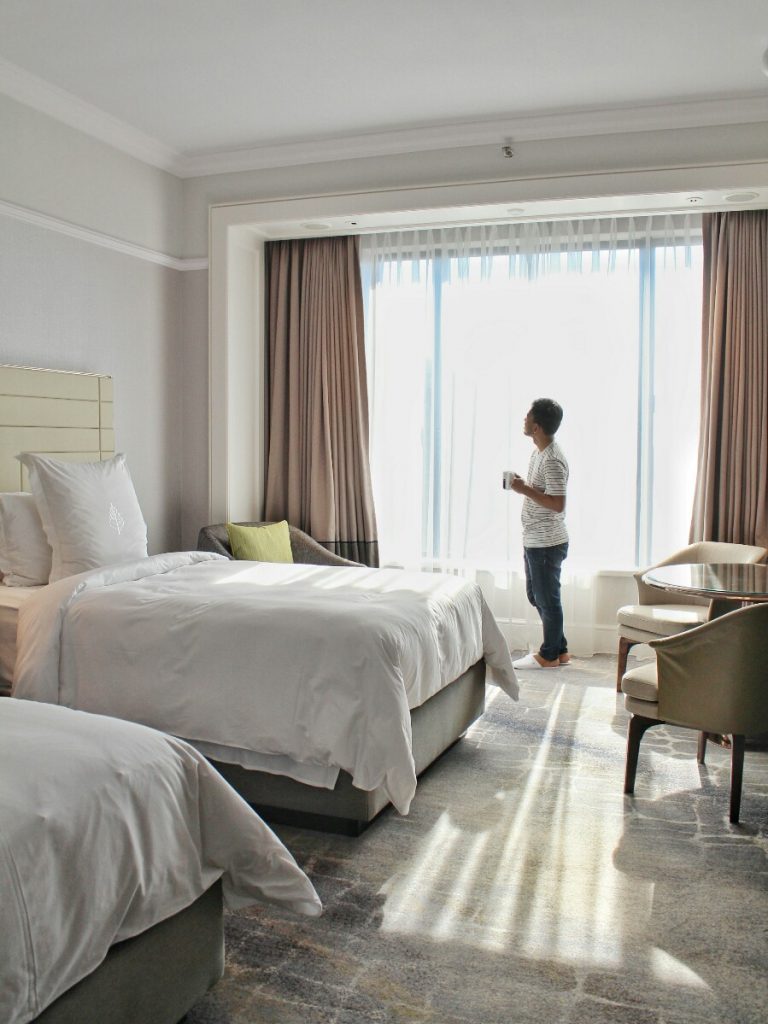 The mini bar was very complete. There are an automatic coffee maker, complimentary drink and some snacks. You can have a microwave also but this item should be requested first.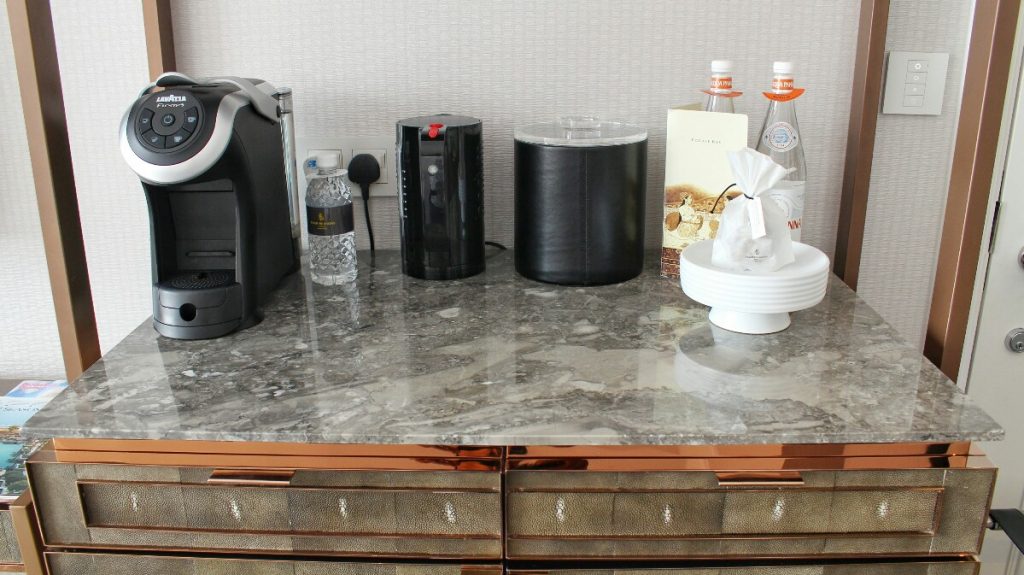 There is no need to worry about the electricity because your room provided with universal plug and USB. I also like their wireless speaker that has a clean and good sound when I connect to my smartphone.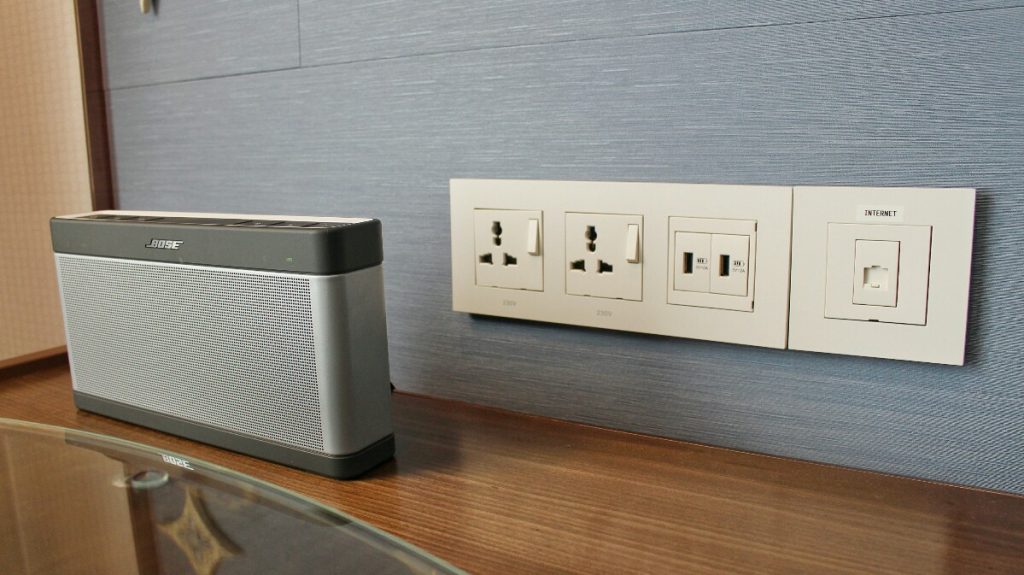 The plug is not only at the working desk but you can use it near your bed for sure.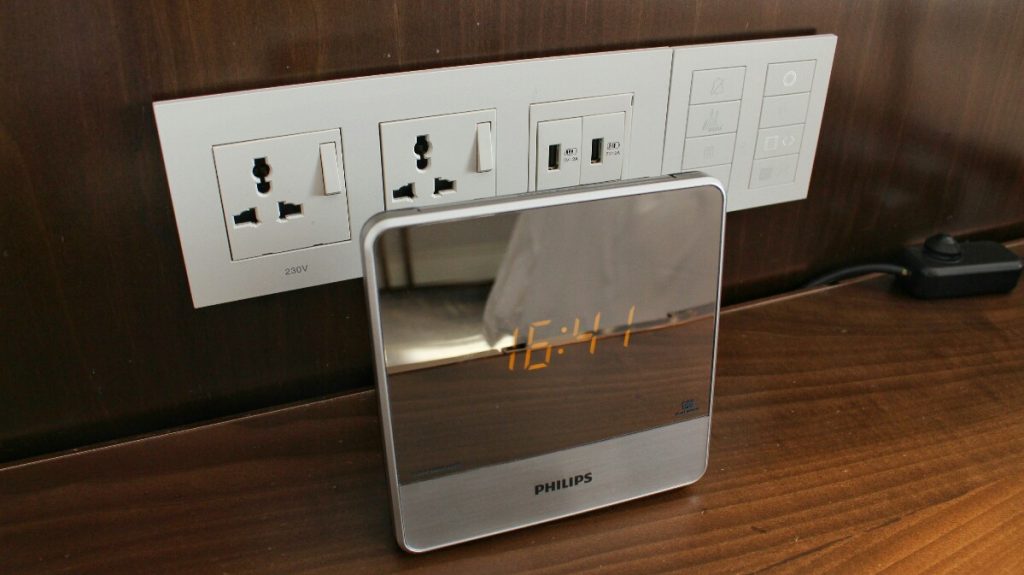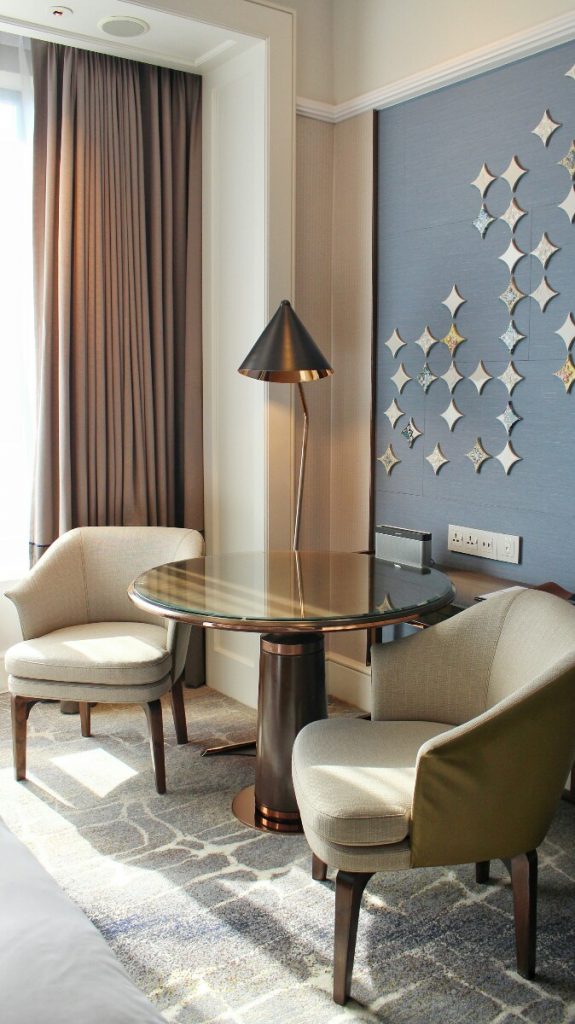 Bath Room
The bath room was super large and divided into four area from toilet, sink, bathtub and private shower room so every activity will not disturb others.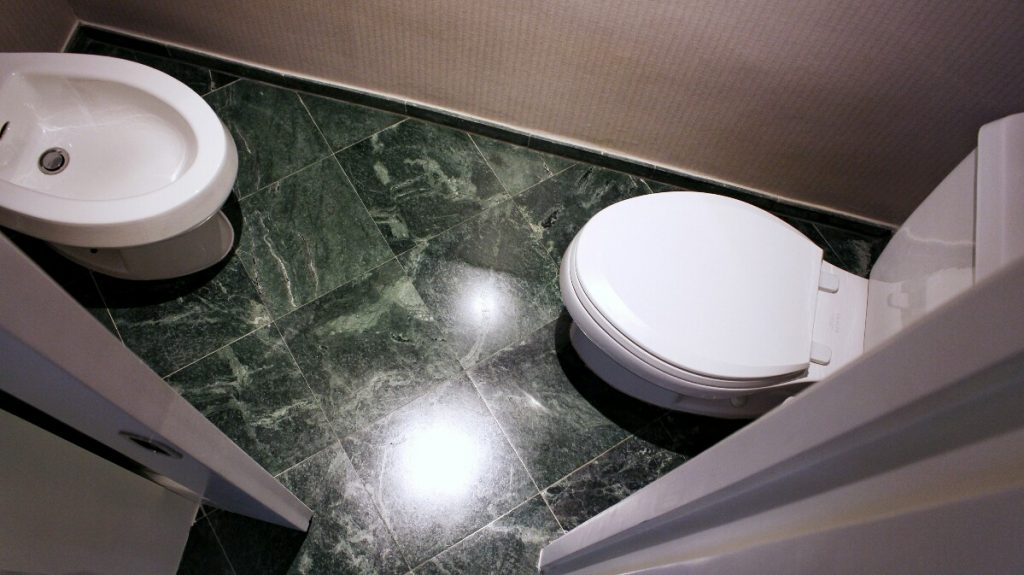 You will get shower with heater, hair dryer, bathrobes and some towel.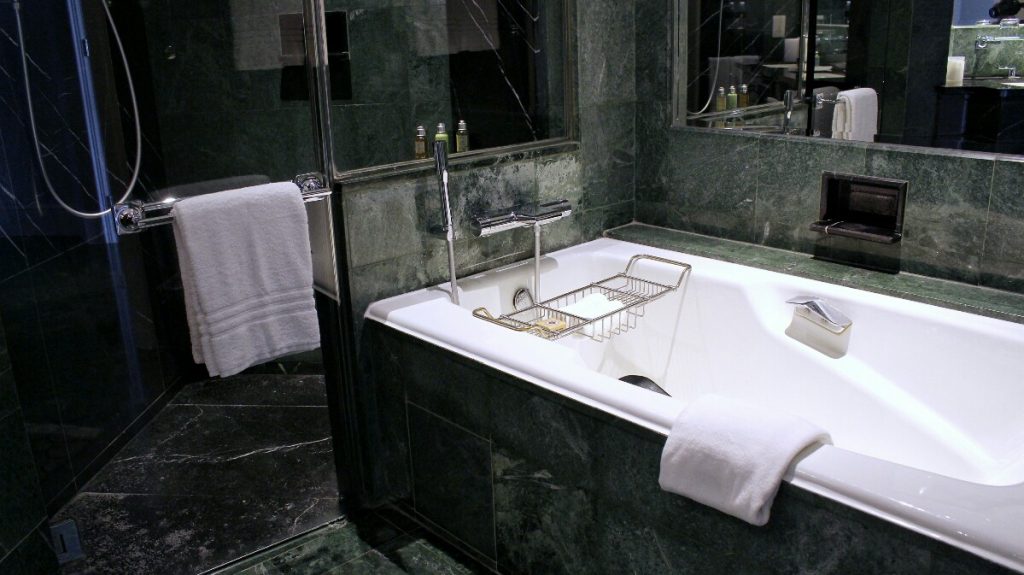 The bath room also clean and fragrant with complete amenities from head to toe. One thing that I love is their toiletries made from Loccitane and all is fresh and has a charming aroma.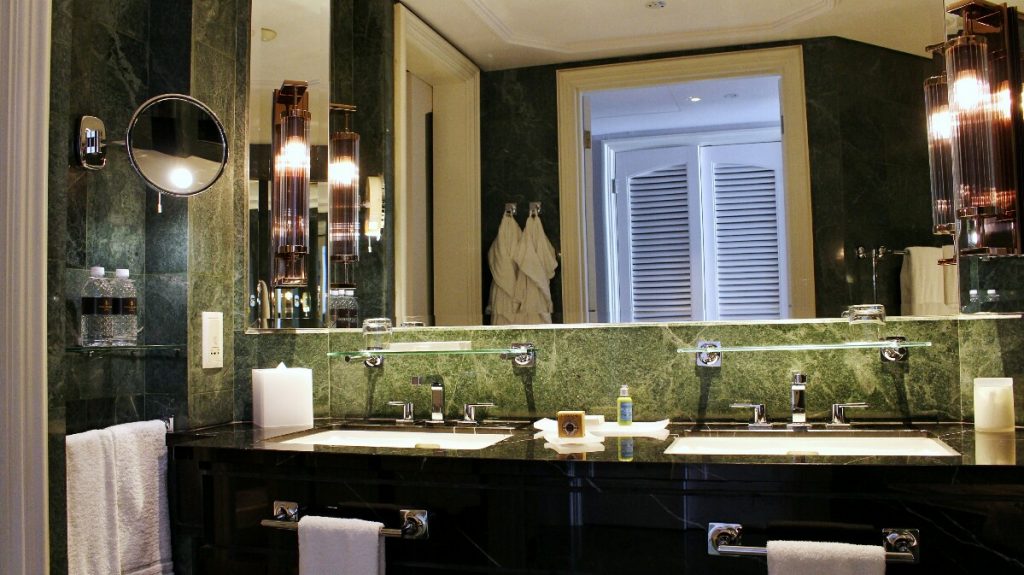 With all the facilities and coziness, I am sure that this is gonna be one of my favorite hotel in Singapore.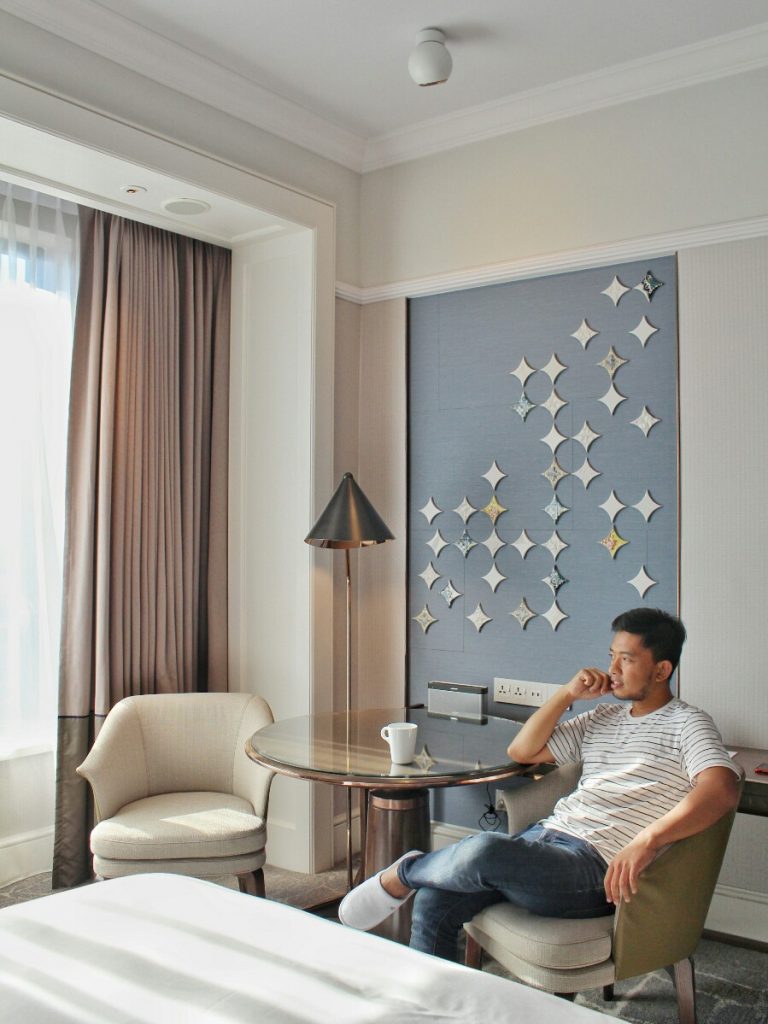 After we saw how the room like now lets see how is the food in their restaurant.
One Ninety Restaurant
This restaurant has a classy and homey ambience with "peranakan" touch. You can find Asian twist menu in the buffet and a la carte menu.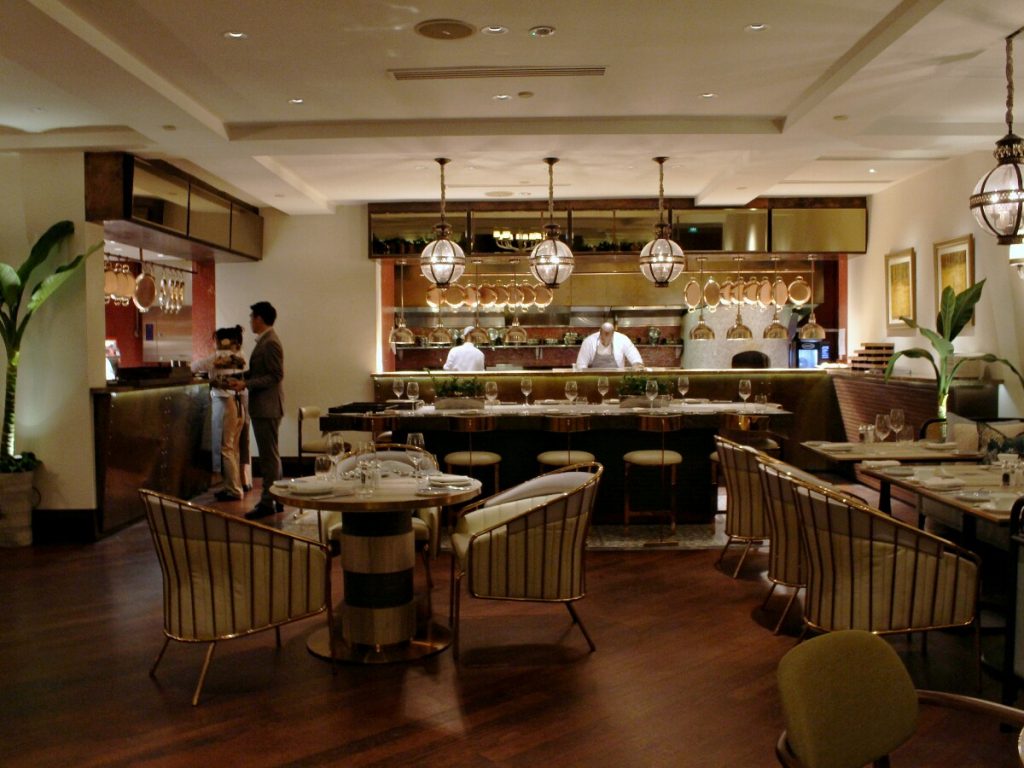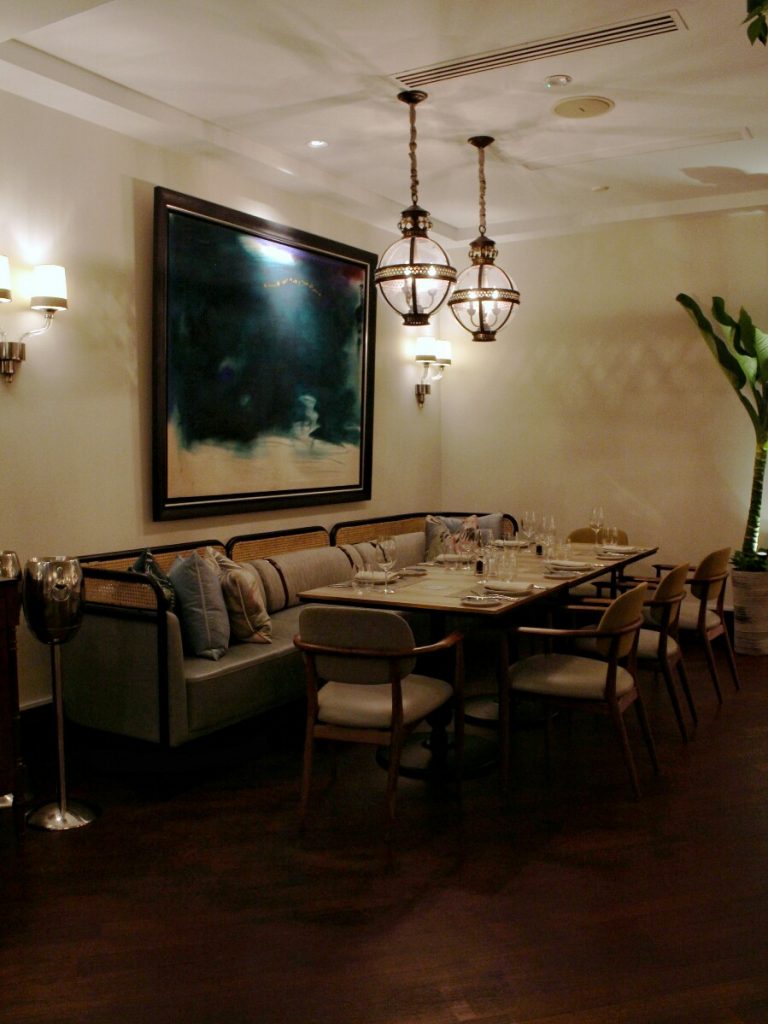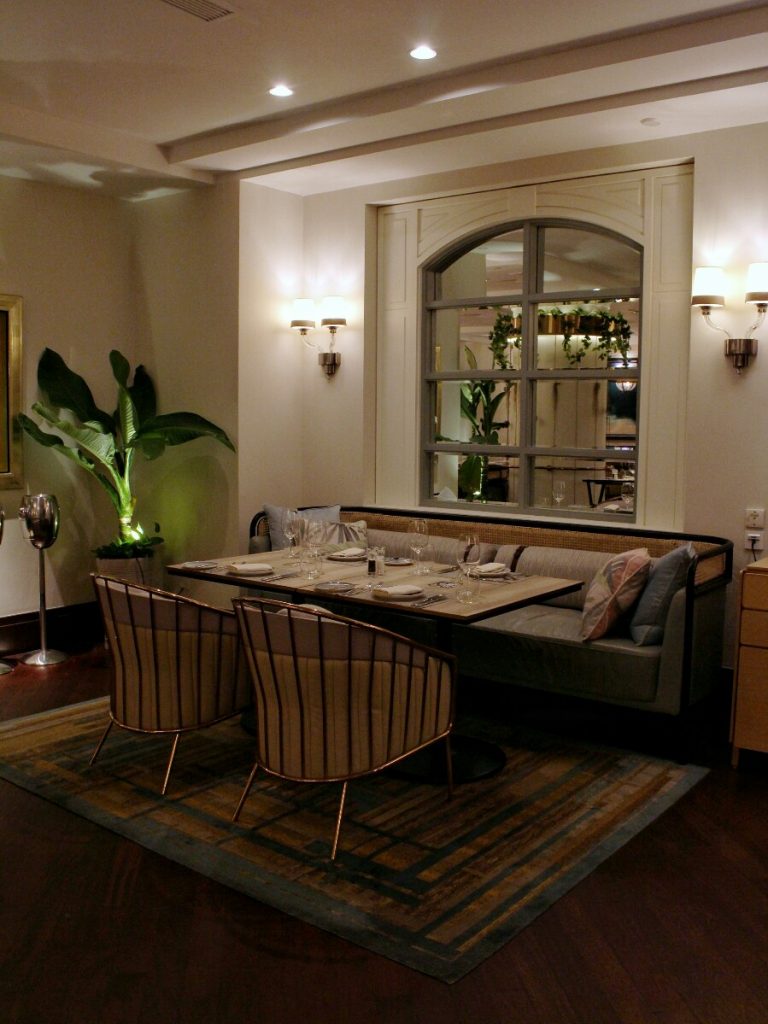 The Buffet
Slightly different with another hotel, here at One Ninety Restaurant you can find the buffet with dessert. There are a lot of choices sweet treats here like cake, tart and praline. While the other food can be ordered on the table.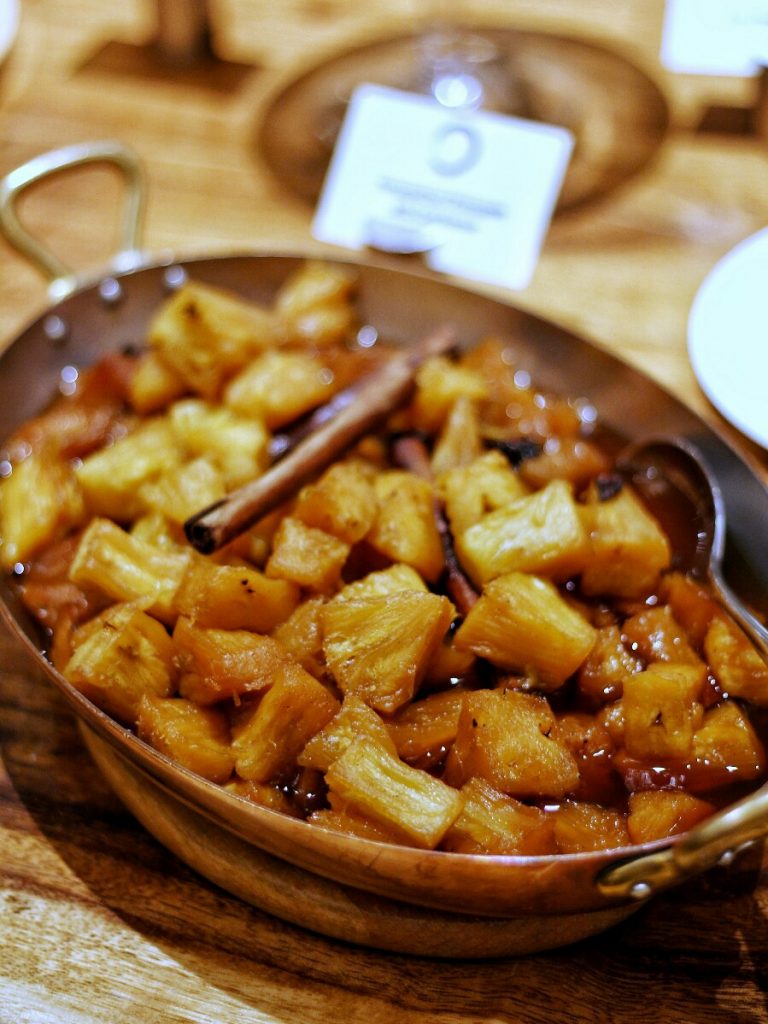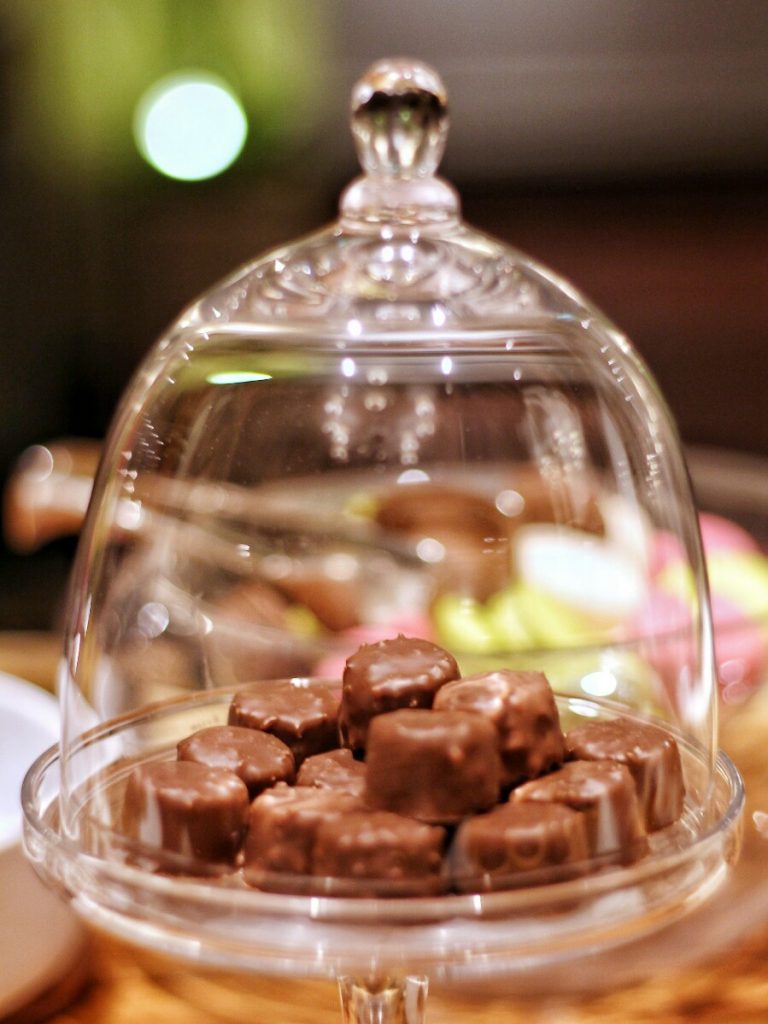 Seafood Tower ($78)
Seafood Tower is signature menu at Four Seasons Singapore but thing to remember that this is the seasonal menu so you must be lucky to meet this one.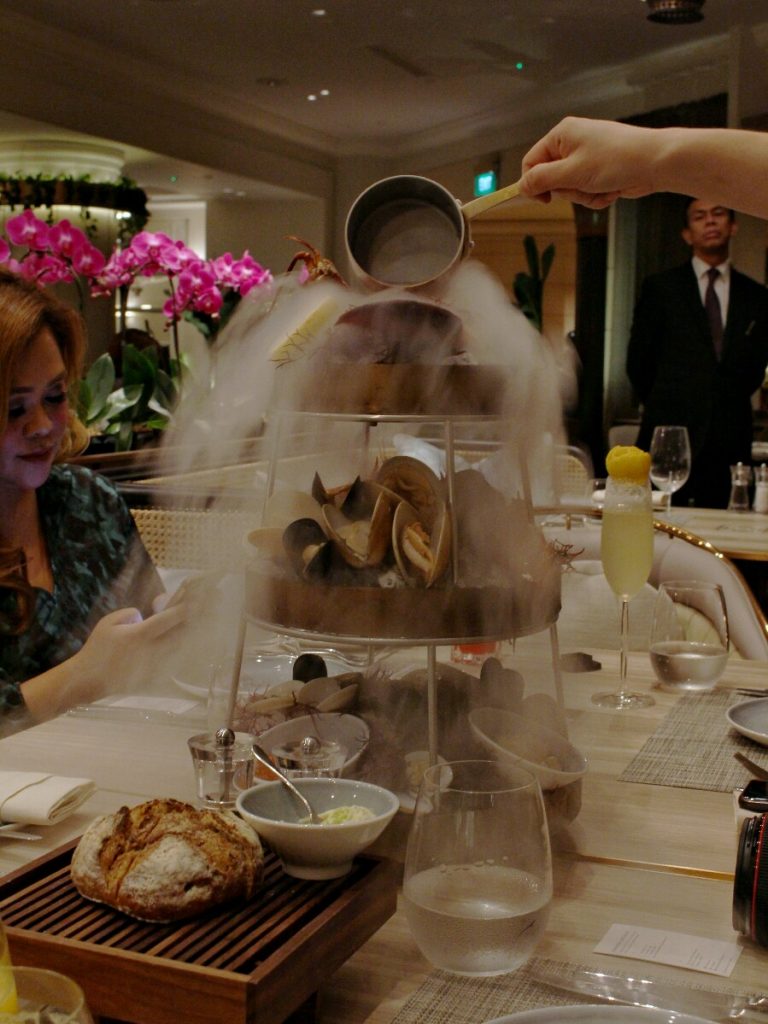 Come to our table there is seafood container arranged in three layers full of cold seafood. The staff will pour water to the top of tower to create mist from the dry ice.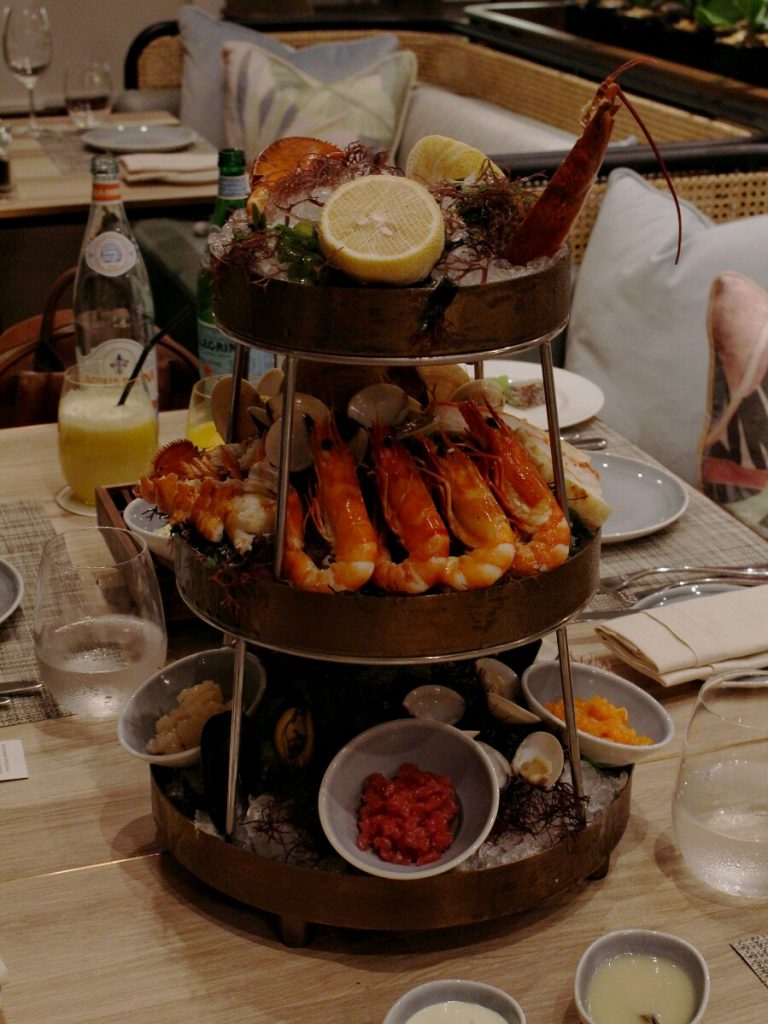 You will get marine lobster, king crab, mussels, spinner crab, scallop, prawn and tuna and all is fresh. Just squeeze it with lemon and you can enjoy it directly or just add some tabasco sauce to get a tangy taste. Very recommended for sharing.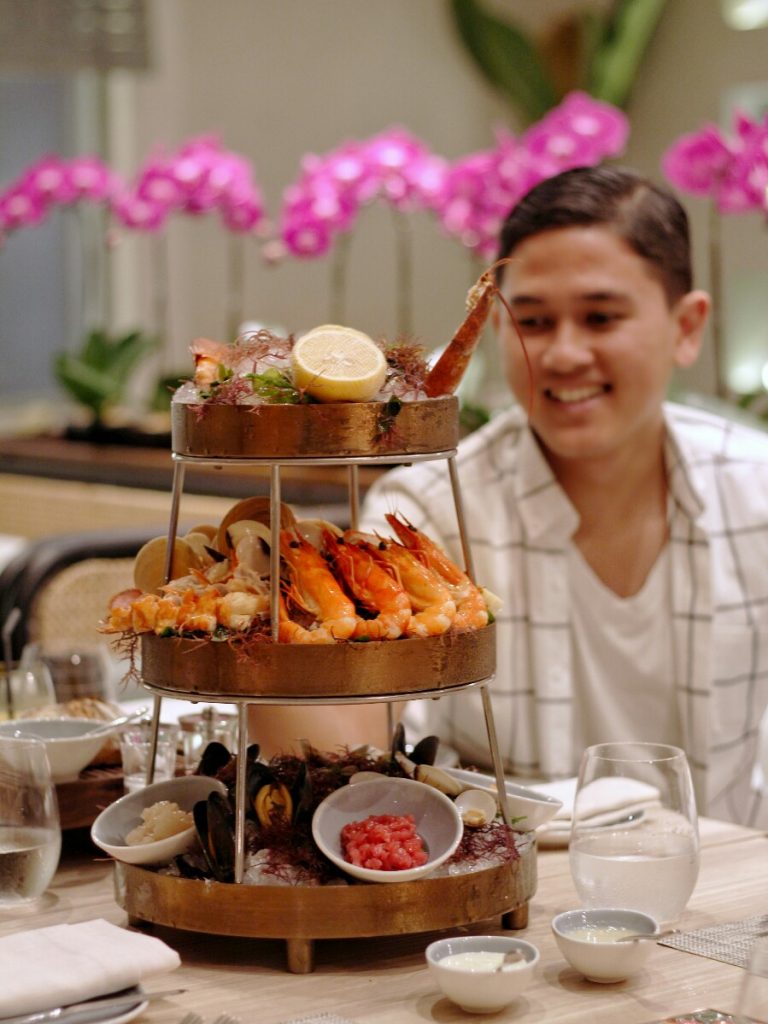 Laksa ($29)
This is my first time to try Singapore Laksa in a five stars hotel. When this noodle come to my table than I surprised that the taste really good. The soup was thick and very rich in flavor. The rice noodle was tender and the tofu tastes delicious. This menu is recommended!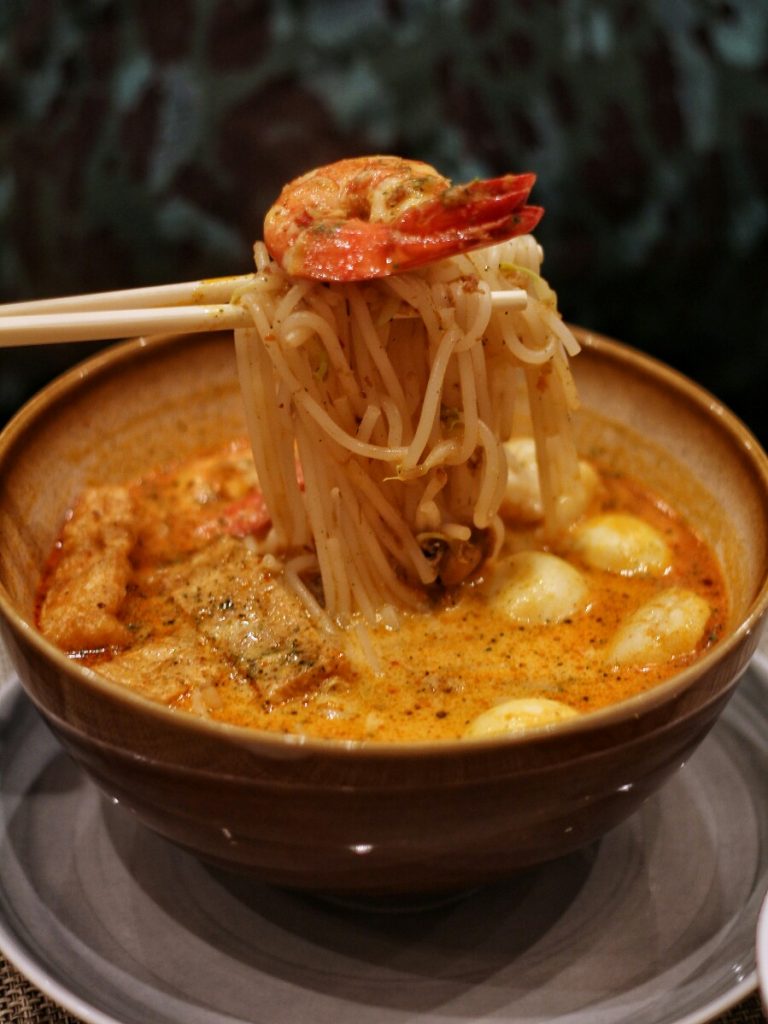 Chargrilled 40 Days Aged Rib Chop MBS 6. 1,2kg ($188)
Everyone was amazed by this steak due to its color and huge size. This rib chop was tender and grilled perfectly, so it was juicy and very addictive.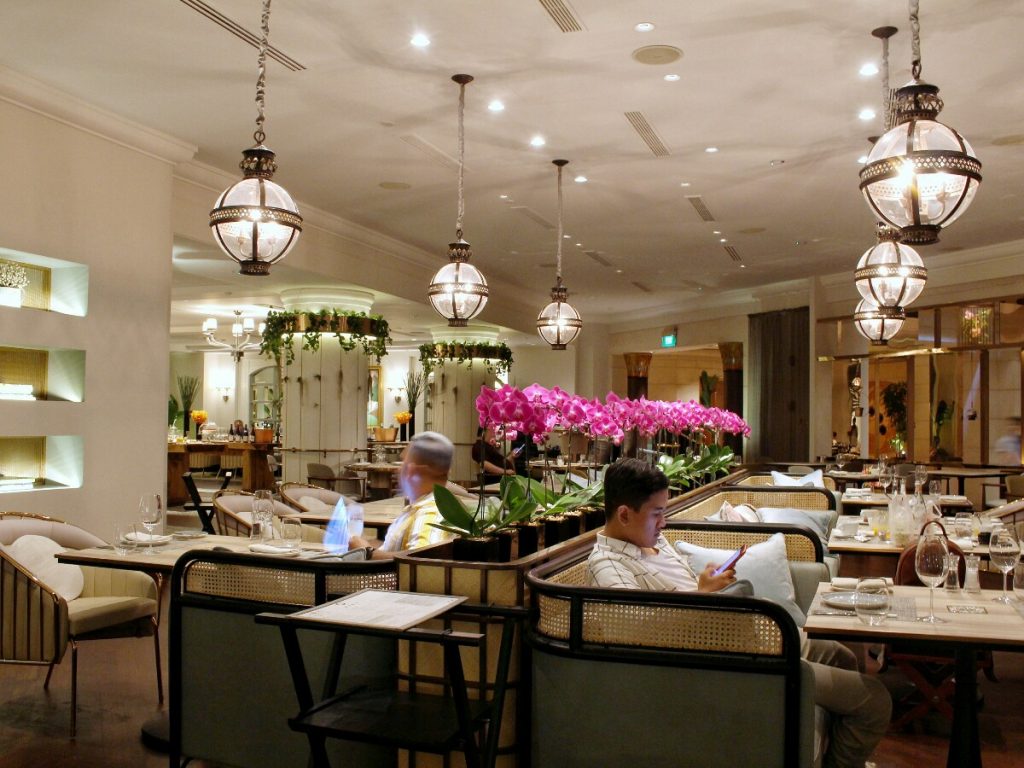 Finally I have to say that I love One Ninety Restaurant so much with all the menu that I have tried nor the cozy ambience here both of that are truly five stars. Not to mention to their warm hospitality staff that gave me first class service.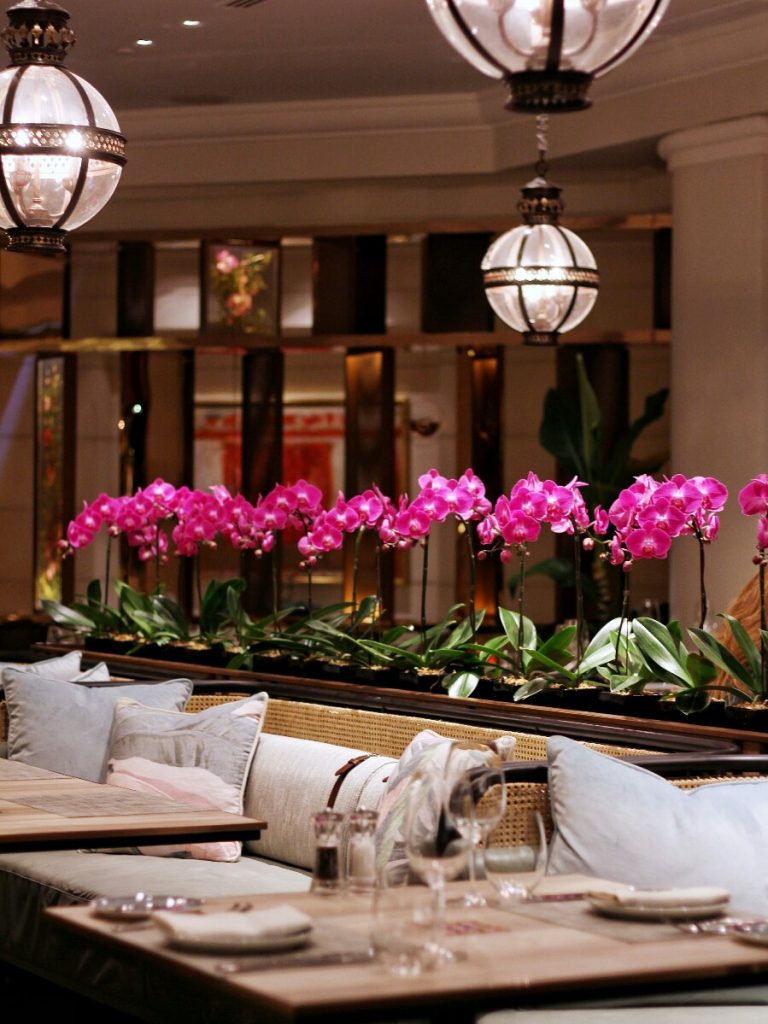 Room Service Four Seasons Singapore
Due to fasting so I asked to Four Seasons is there any sahur buffet in this hotel? Surprisingly they have sahur menu for everyone who runs fasting. You just call the restaurant for prepare sahur menu as room service and tell them when the time that they have to deliver to your room, is so easy.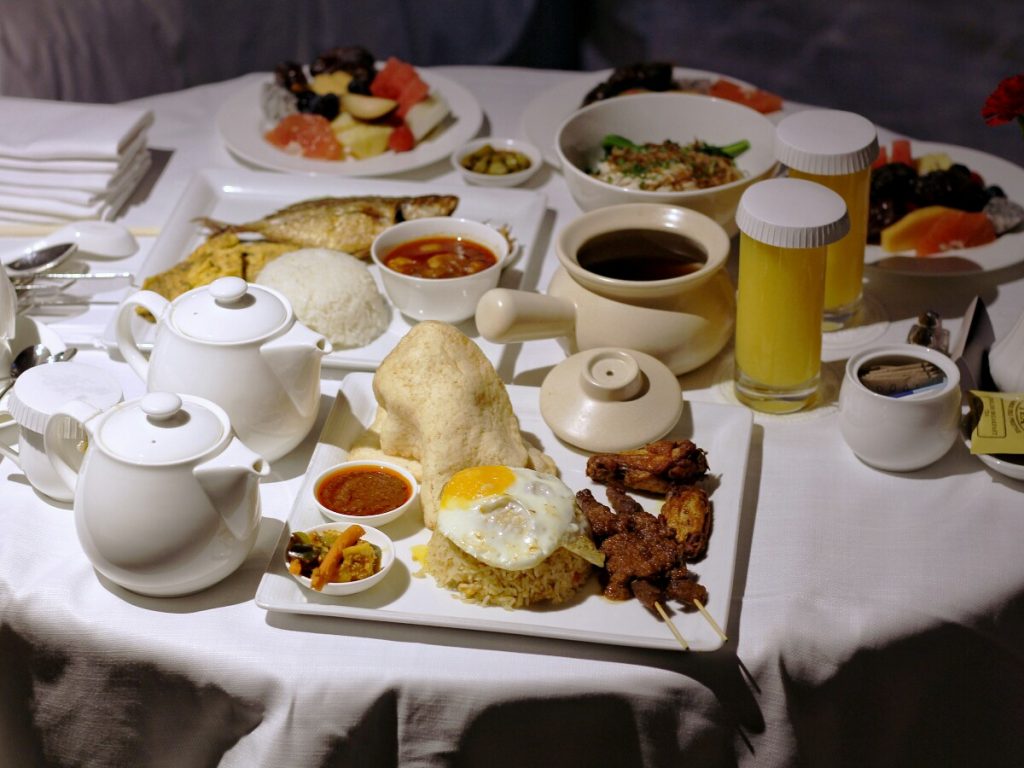 That was 4 AM and the staff knocked the bell and he was delivered me this set menu with complimentary juice and fruits.
Nasi Goreng ($41)
Glad to know that they serves nasi goreng as well so I have to choose my favorite food. I love this nasi goreng, kerupuk, sambal and the satay also it is such as a complete Indonesian food in a plate.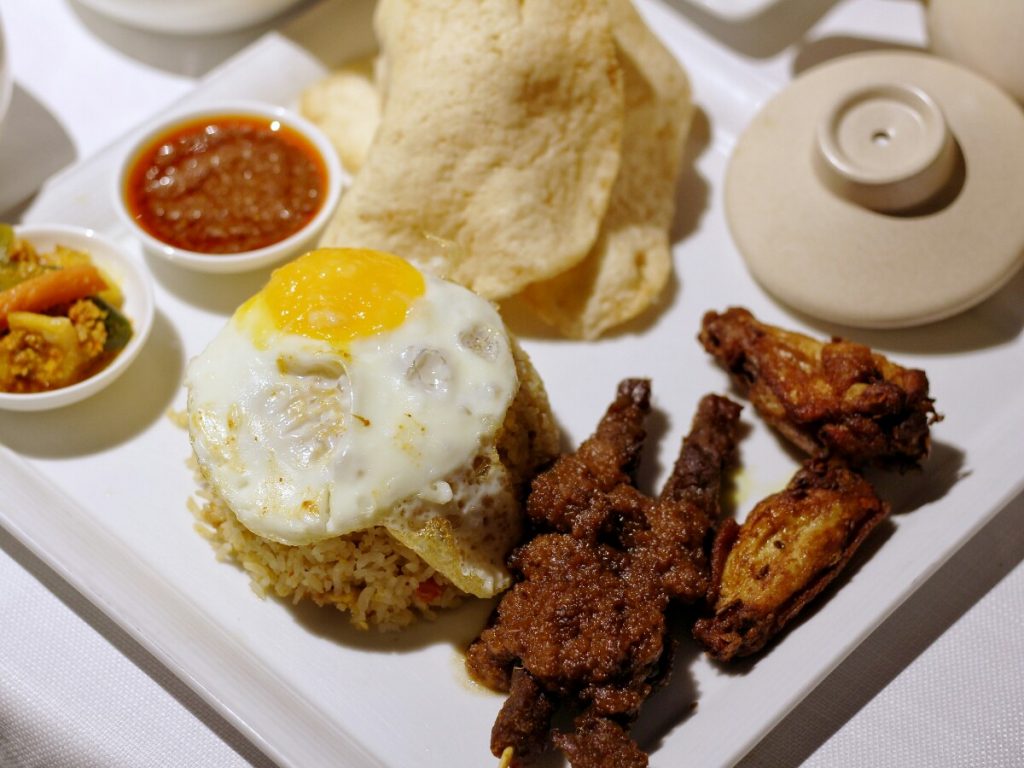 Nasi Lemak ($41)
The nasi lemak was very savory and slightly aromatic. The condiment like pan-fried mackerel was really nice and good omelette not to mention the sambal udang is the best side dish in whole dish.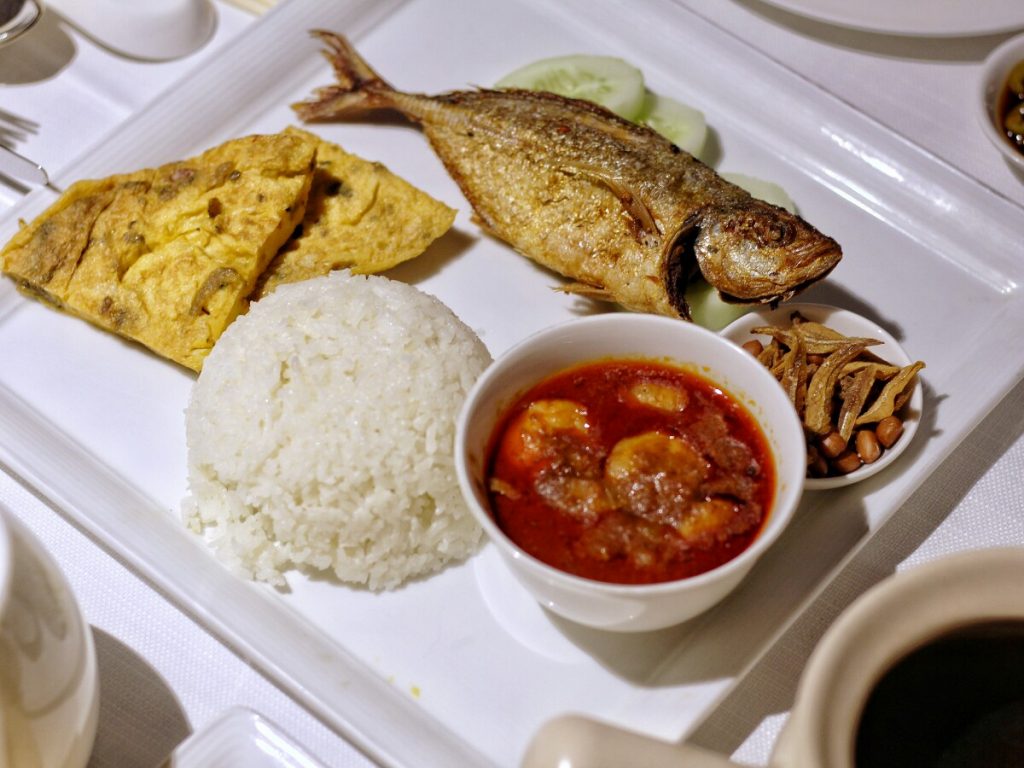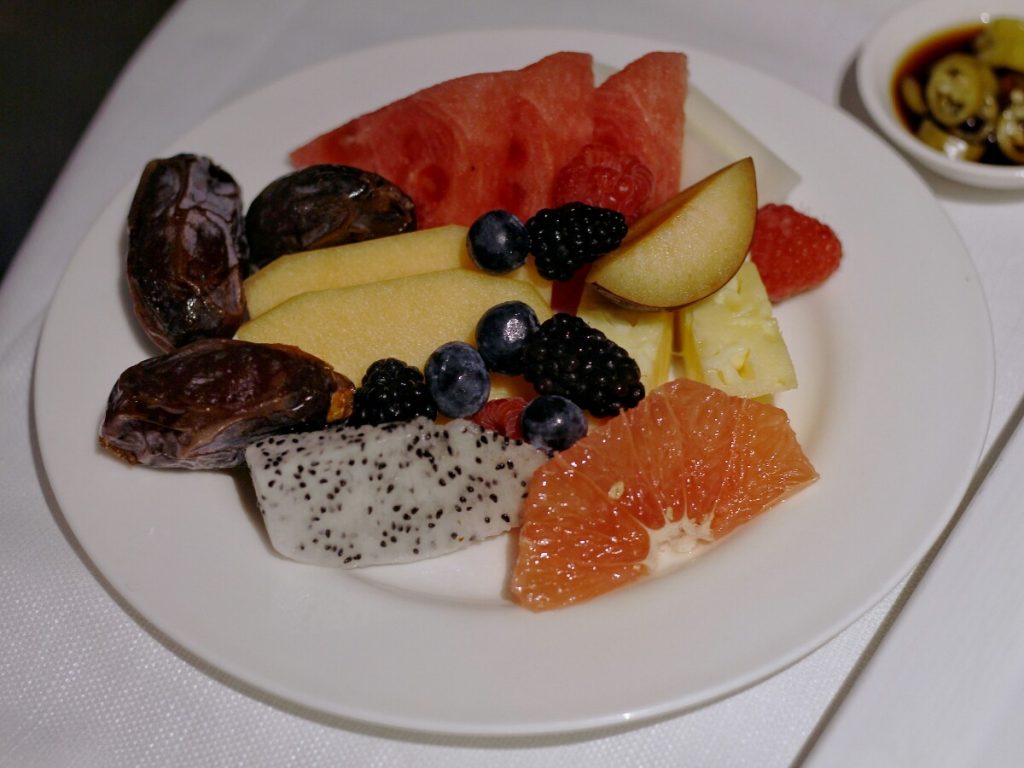 Overall I love Four Seasons Singapore from the room, the restaurant, service, ambience and all facilities. Now I know where to stay when I go back to Singapore.
Finally I have to close my review and see you again in another trip with Jajan Beken!
Instagram : @fssingapore