Now coffee is a standard one's lifestyle or become a special needs in a big city like Jakarta. Many coffee shops in Jakarta who has a unique taste from the others the fierce competition between the coffee shop to make our knowledge of coffee growing. How come? Of course, because of the many coffee outlets make us recognize more types of coffee from each part of Indonesia even in around the world with a different characteristic in sophisticated shop. Now Beken will introduce one of the best coffee shops in Jakarta, this coffee shop is in a hidden place. It placed under the residential building precisely inside Suites at Seven Karet area in South Jakarta. The name of the coffee shop what i mean is Fillmore Coffee.
Maybe some of you have ever visited or knew of this coffee shop but for those who don't know or want to know more of this coffee shop, come on !!! Just scrol down 🙂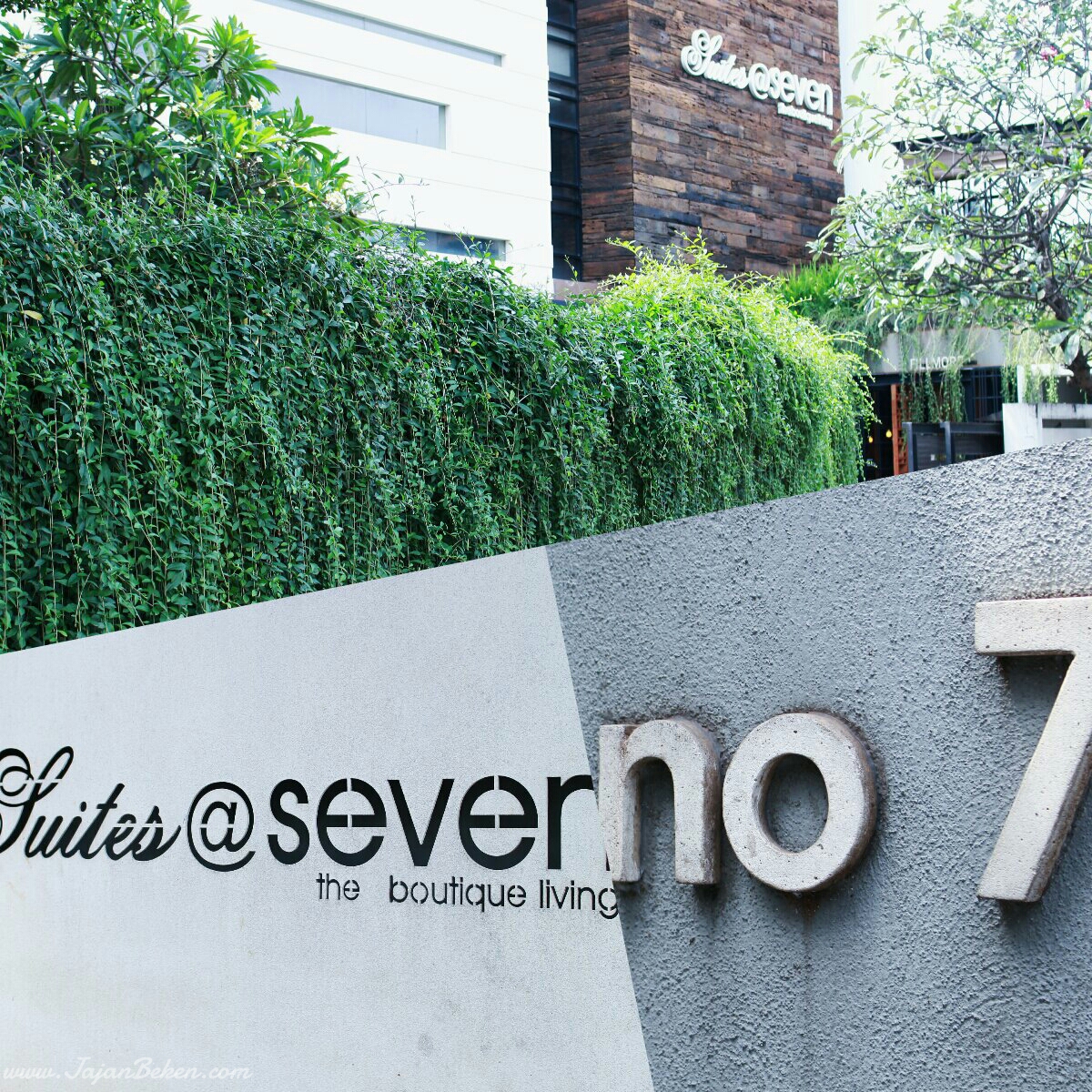 The Coffee  Shop Design
Love at the first sight, that's my first impression when I saw this coffeehouse. Looks slightly sweet with a cute little building design covered with big glass window. Decorated with hanging plants that make the visitors will go to a lovely like little garden house. I bet you will feel the same way.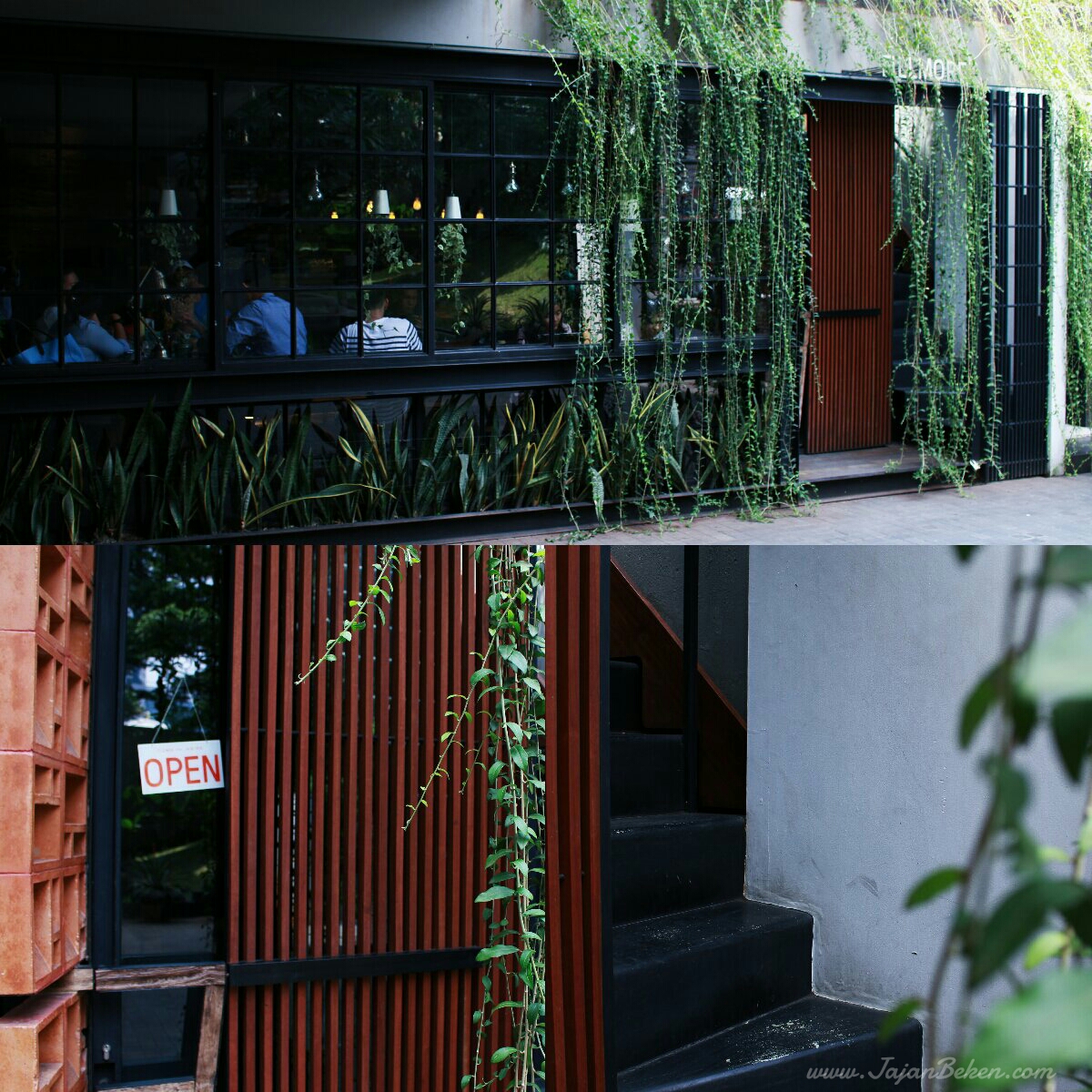 For you smokers or prefer to enjoy a coffee with a slight breeze, don't worry this coffee shop has prepared all. The building consists of two floors at the top is an outdoor and part of Fillmore Coffee which very homey. Need an internet connection? There are very fast wifi so this will make you spend a long time here because it is very convenient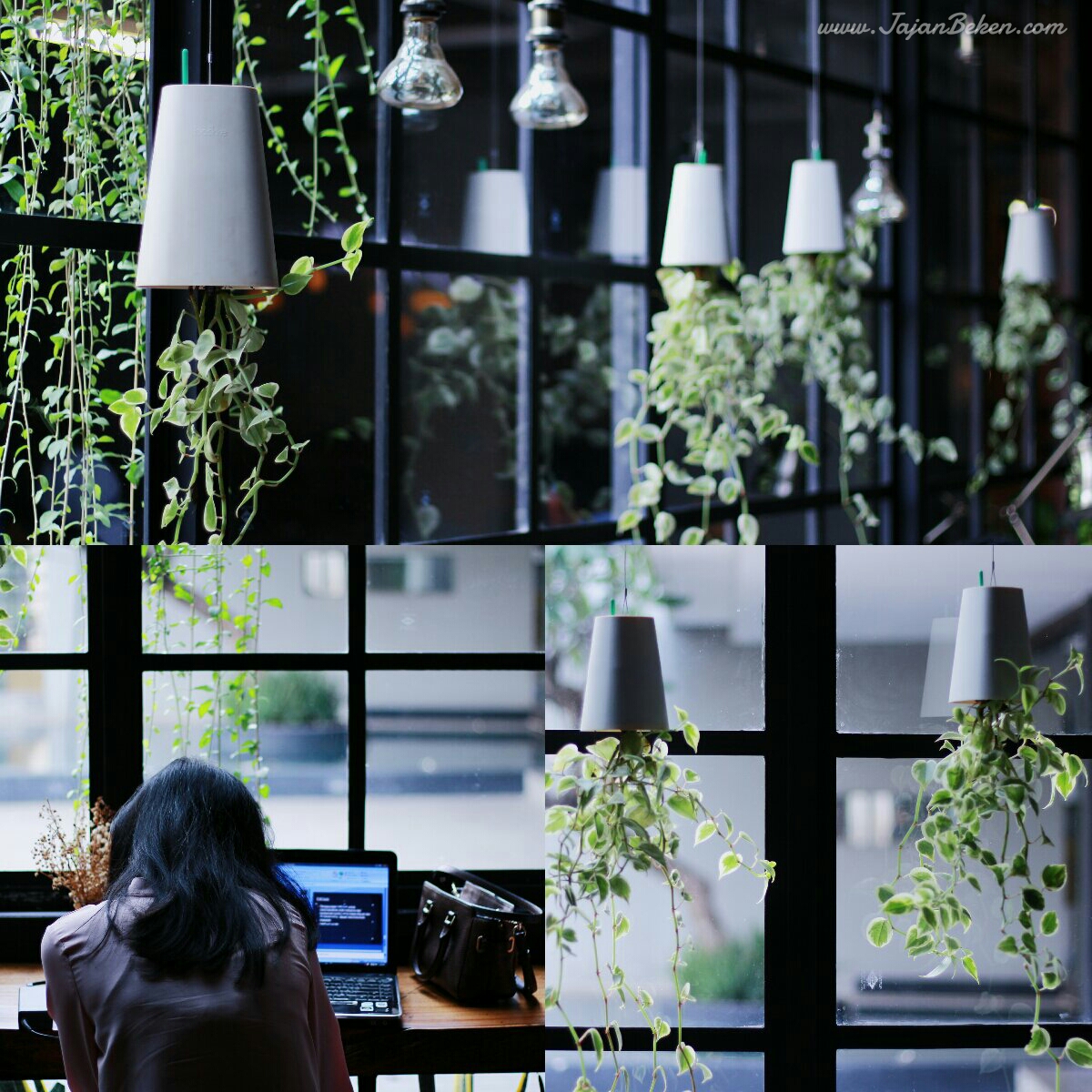 Feel Like Home
Fillmore Coffee is not too big but they can accommodate around 10 up to 15 person in 1st floor and 10 person for upper floor. I think people has a favorite spot in the long table behind the glass window because it is very cozy and feel like make at home.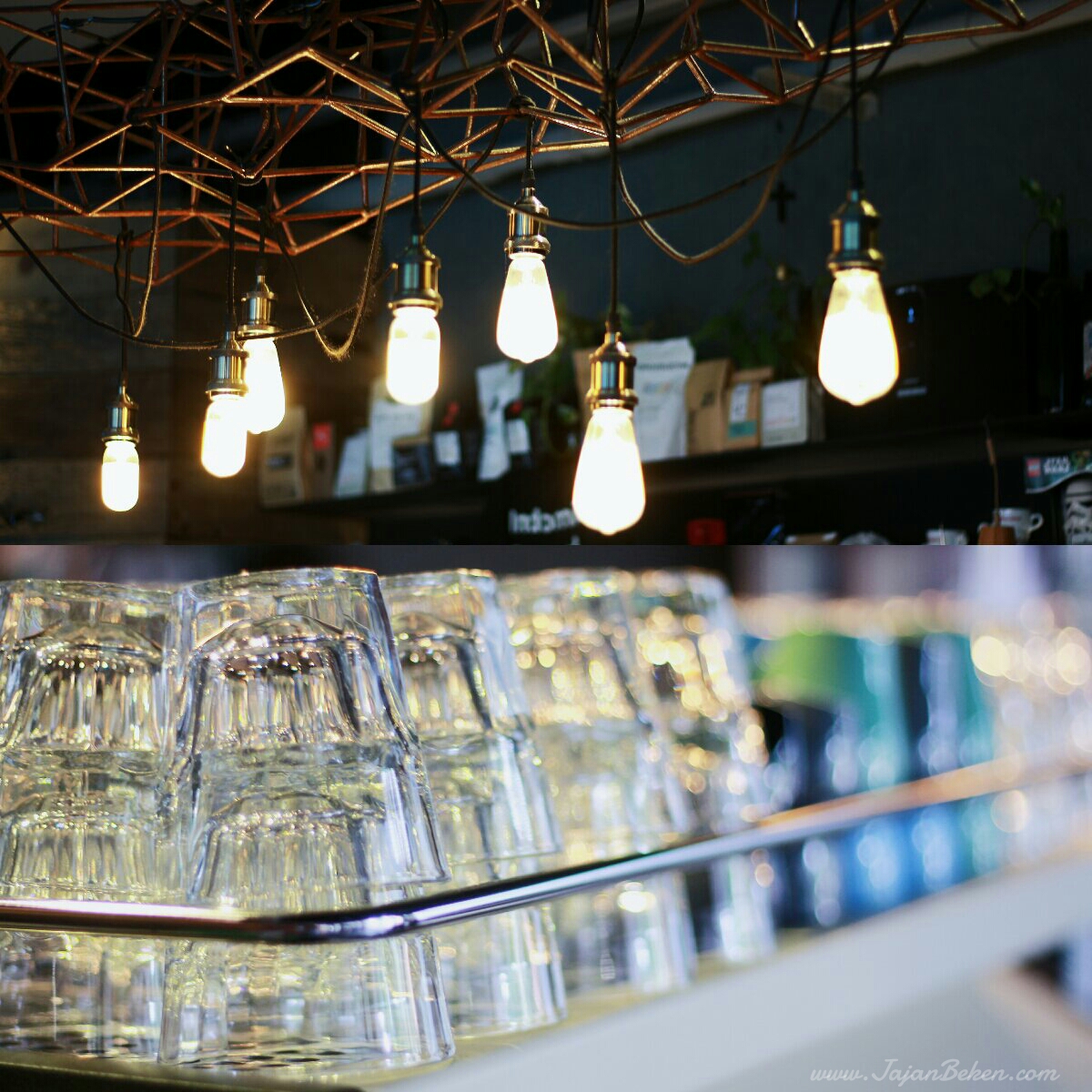 Equipped with ornaments so pretty to add space of any coffee shop is more classy. Apart from the decor of the room was so good, this coffee shop will also have a very tasty desserts, menu to accompany your coffee time.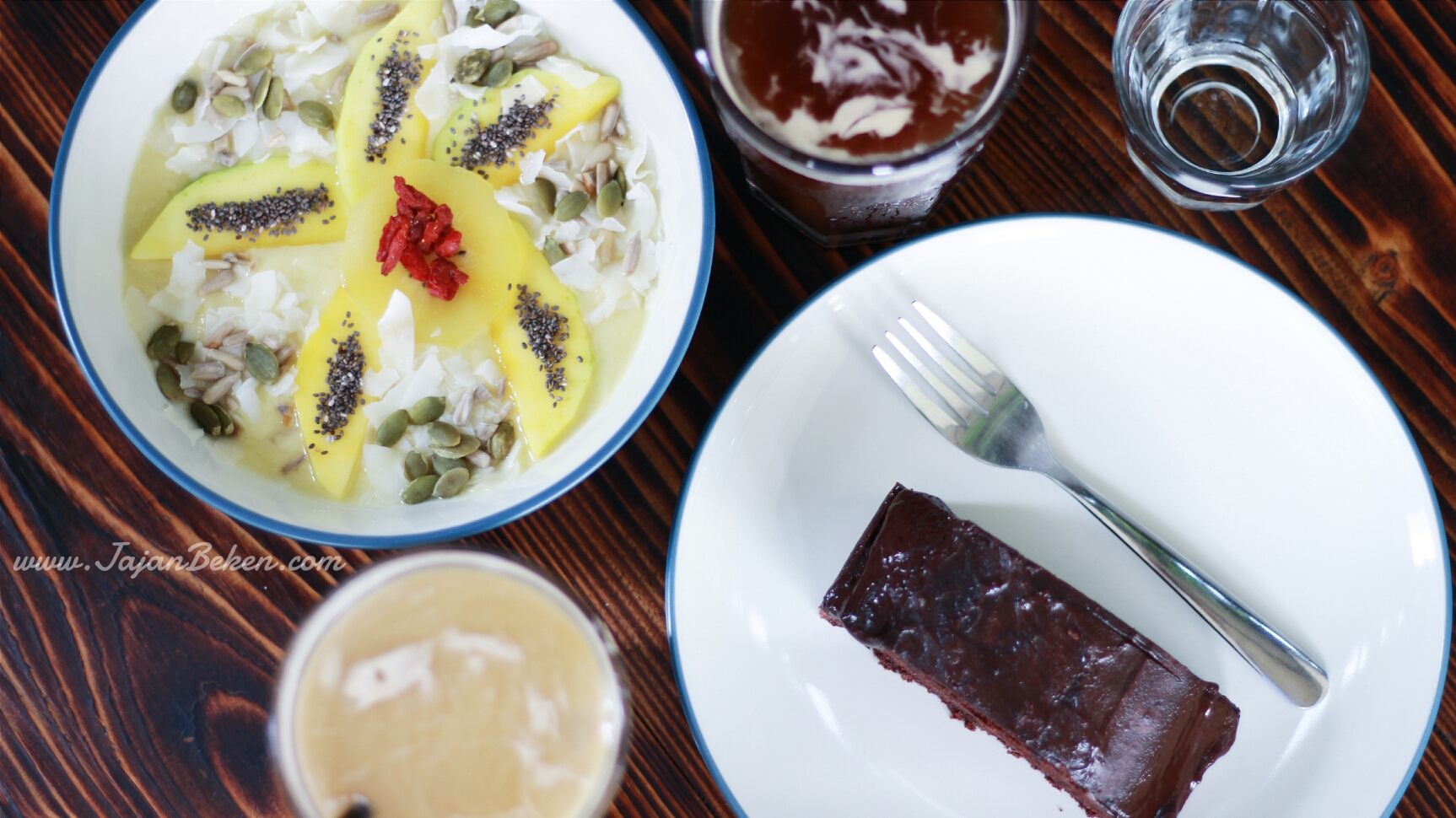 Let's we check together Menu here !!!
The Food
Brownies (IDR 26K)
What a coffee time without a cake to accompany. I need for something sweet and i choose this a dense texture chocolate brownies but hmmm not too sweet with half melt over the layer. Well this brownies is not my favorite but my friends did so because they are a chocolate fanatics.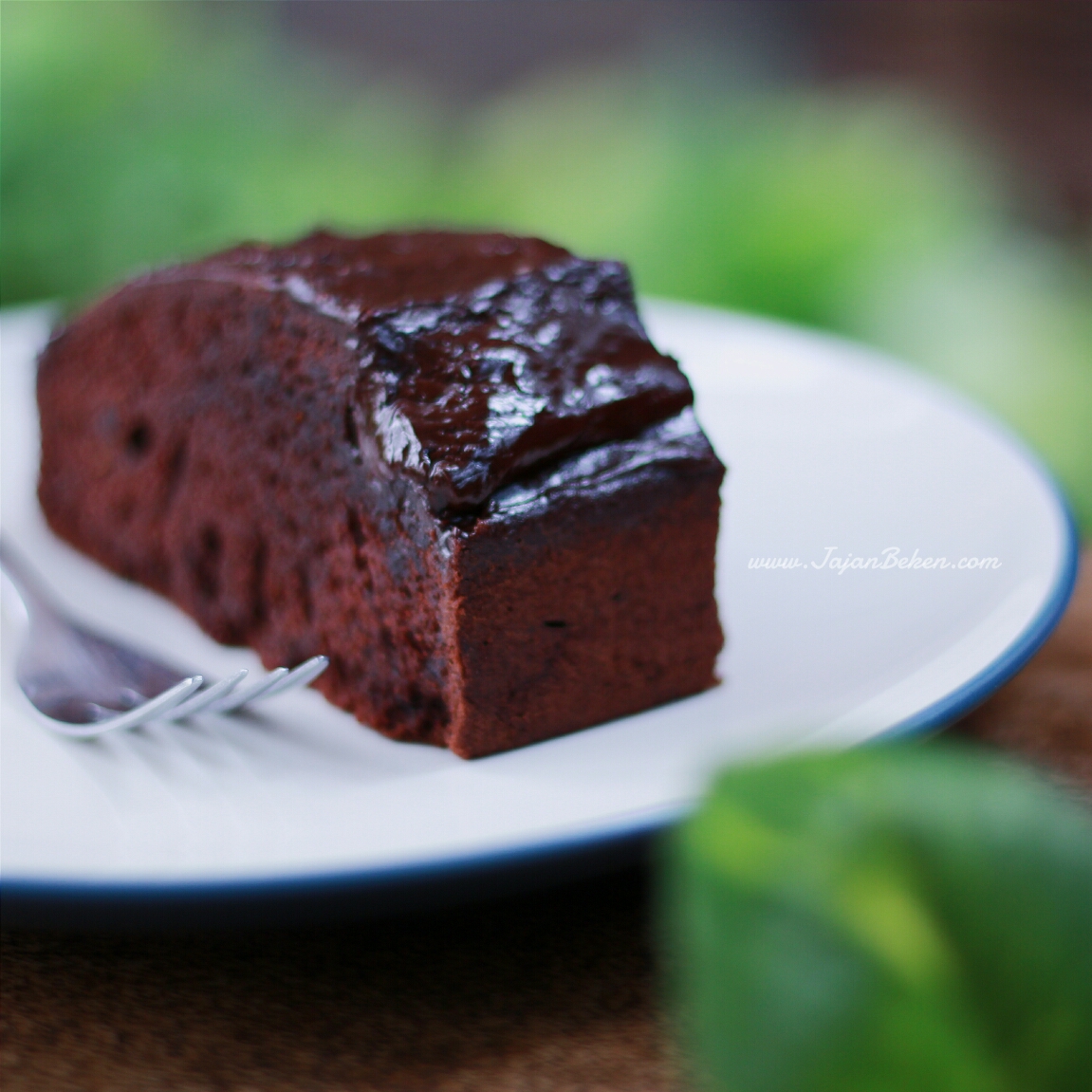 Castro (IDR 68K)
Yeaay my first time healthy bowl served with combine some fresh fruits like kiwi and banana coupled with the cold add to the pleasure of this menu this food makes my body very fresh and the taste of the Castro very deliciouuss. Dominant by banana smoothies mix very well with sun flower seed and dry coconut flakes. You must try it !!!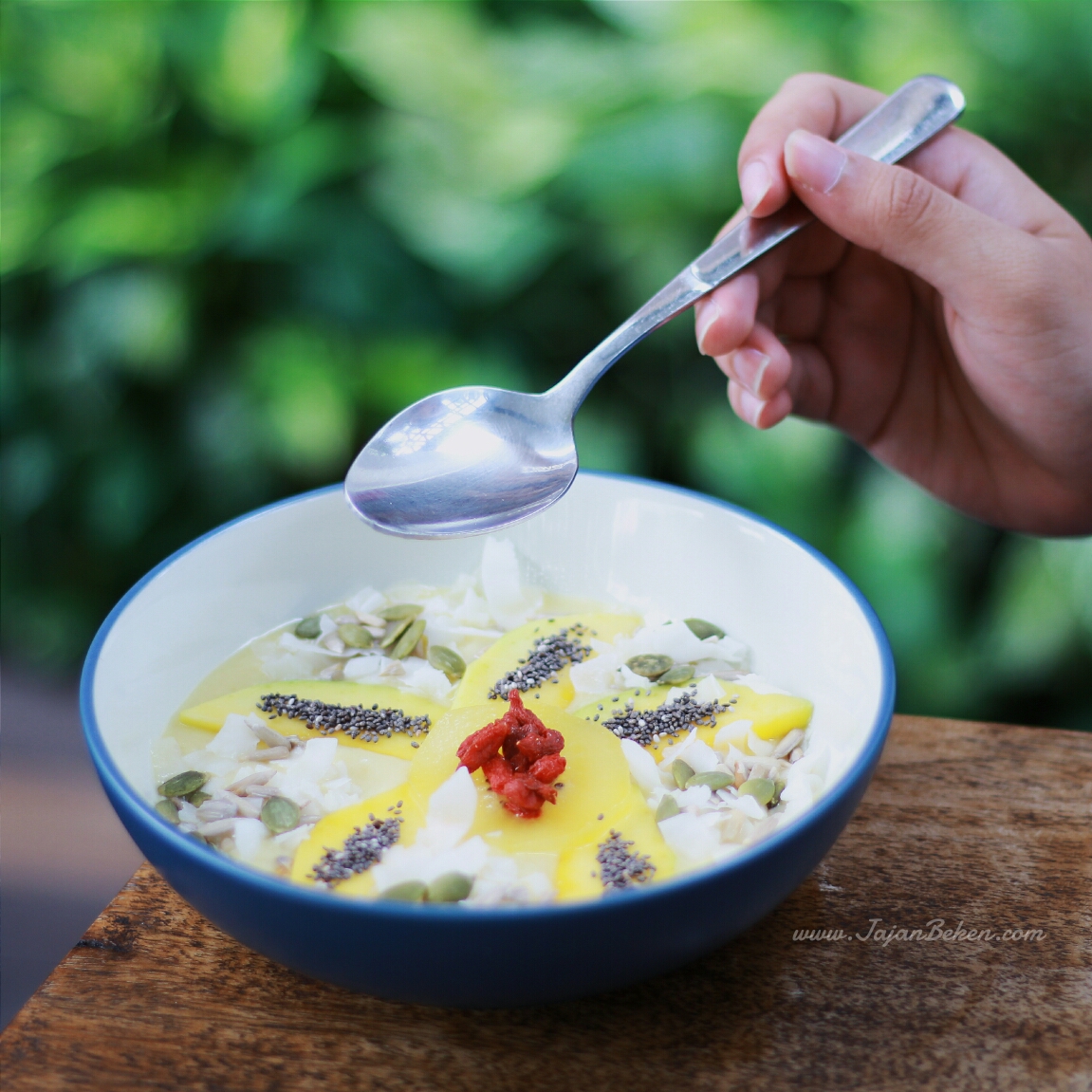 Iced Long Black ( IDR 36K)
This is a black coffee served with ice very strong coffee flavor, the sugar served separately in syrup form. For coffee lovers this is perfect for you because you will get a taste of delicious and different sensations of Iced Long Black. I requested Chiang Mai coffee bean and this is rarely, so recommend it 🙂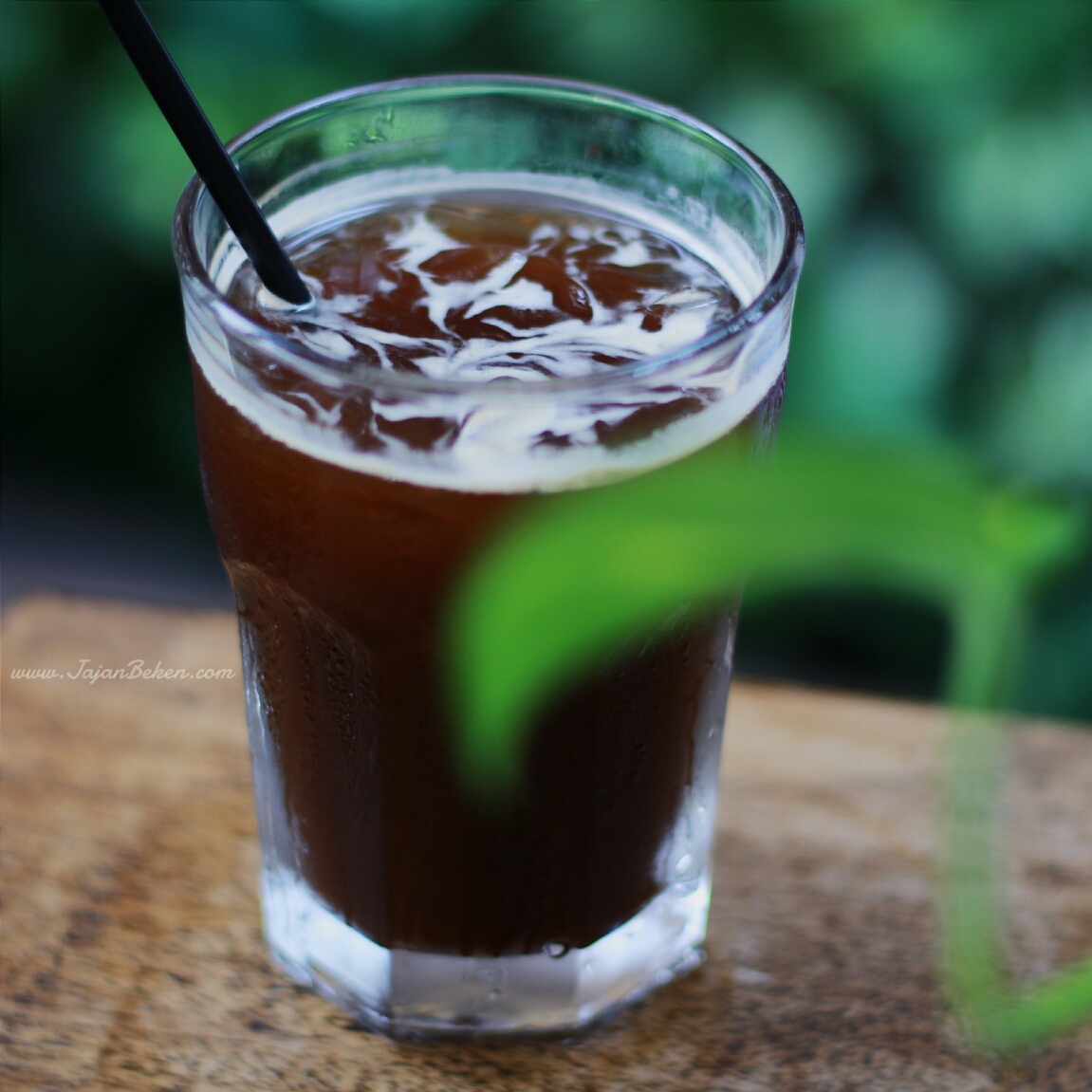 Iced Honey Latte (IDR 45K)
This is it my favorite coffee drinks here, usually if I drink coffee latte always order hot but this time Beken wanted to try different using iced. It turns out the taste of Iced Latte so tasty flavor latte given very strong for the next I would order this again if visit here.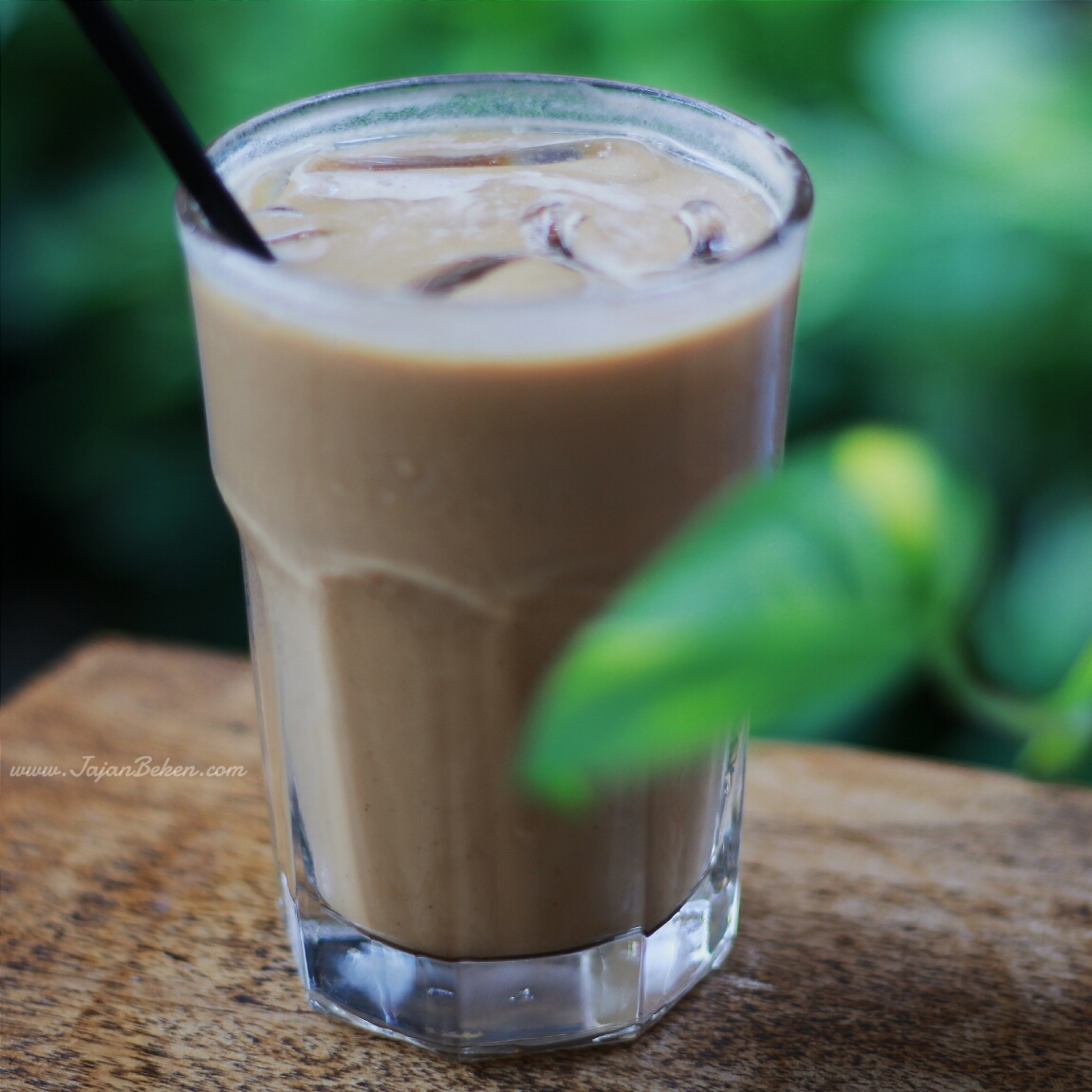 I Will Be Back
All the food menu at Fillmore Coffee house was very tasty with a presentation that was so good, good service and fast and a shop environment healthy this will make the coffee shop has become one of the best coffee shop in Jakarta. And sure i will be back here for some coffee!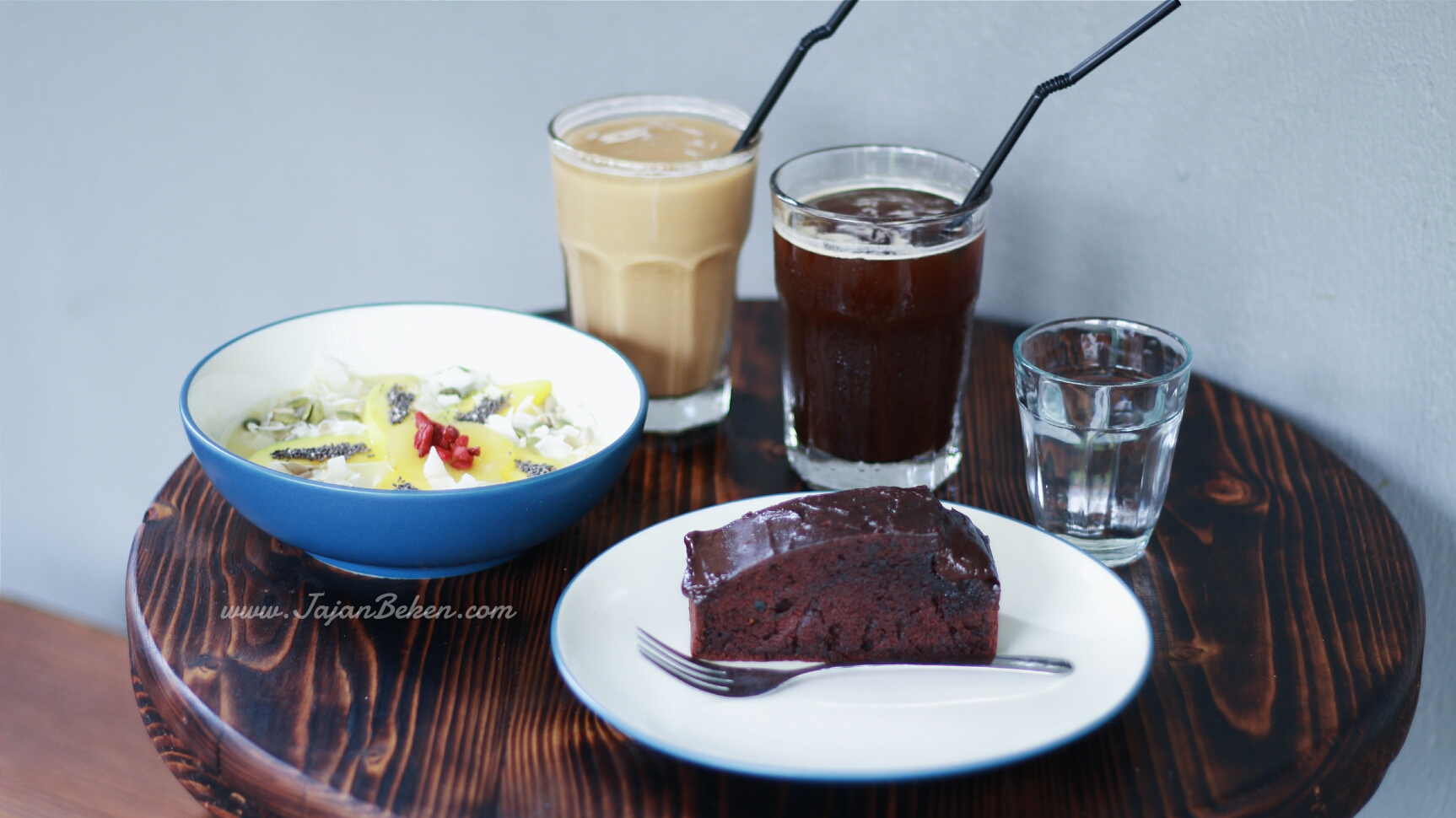 Tips: If you're going to go to this coffee shop maybe you can use the navigation on the maps as Beken use Gmaps, because why ? Described at the beginning of this hidden coffee shops and streets to get there is very little. That which requires you to use maps 🙂
Thank you for coming in my blog, finally i apologized if there any mistakes in the writing this blog . Don't forget to subscribe my blog. See you in the other food adventure with   Jajan Beken.
RATING
Ambience : Excellent
Taste : Good
Service : Good
Price :  Average
FACILITIES
Wifi : Yes
Plug : Yes
Dine in : Yes
Outdoor : Yes
Toilet : Yes
CONTACT
Address :Fillmore Coffee
Jl.H Sidik No. 7, Karet Kuningan, Setiabudi
South Jakarta
(Inside Suites @Seven Residence)
Telp : 021 57851751

INFORMATION
Open hour : Mon-Fri: 7 AM-8 PM
Sat-Sun: 9 AM-9 PM
     Price : Average spending for two: IDR 150k
        Dresscode: casual
MAP